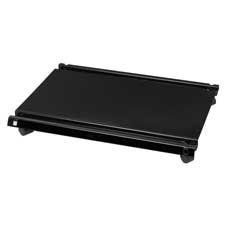 File Cabinet Caster Base - Casters Improve Filing Cabinet Mobility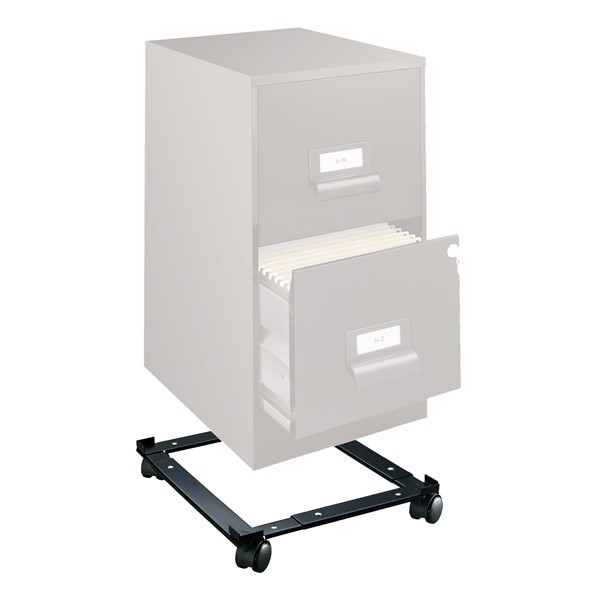 Interesting form of this great file cabinet makes the interior gain in an attractive style. Caster base is durable and attractive elements of the whole create a perfect and very universal office furniture.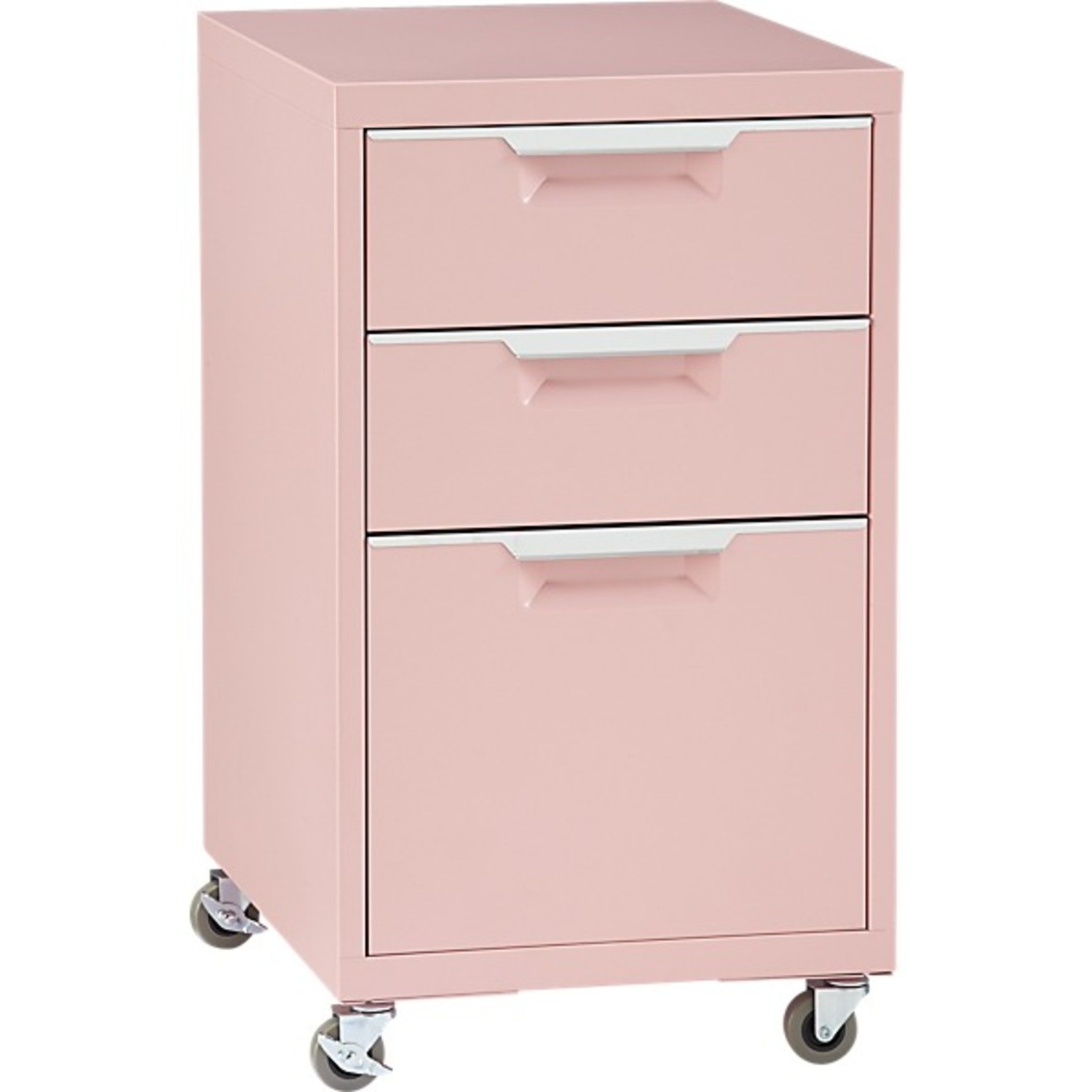 A lovely accessory for contemporary homes and offices. This cabinet will help you to keep your files organized in 3 different types of drawers with white pulls. The whole thing moves on locking caster wheels for easy mobility.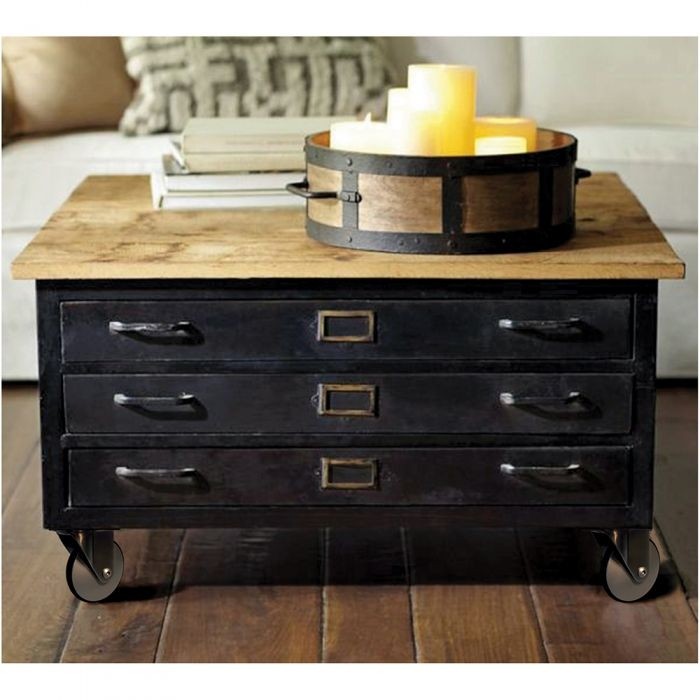 Are you trying to find the nicely finished and stylish coffee table? We have got something for you! This one has got casters, three drawers, rectangular natural top and black finish on the base.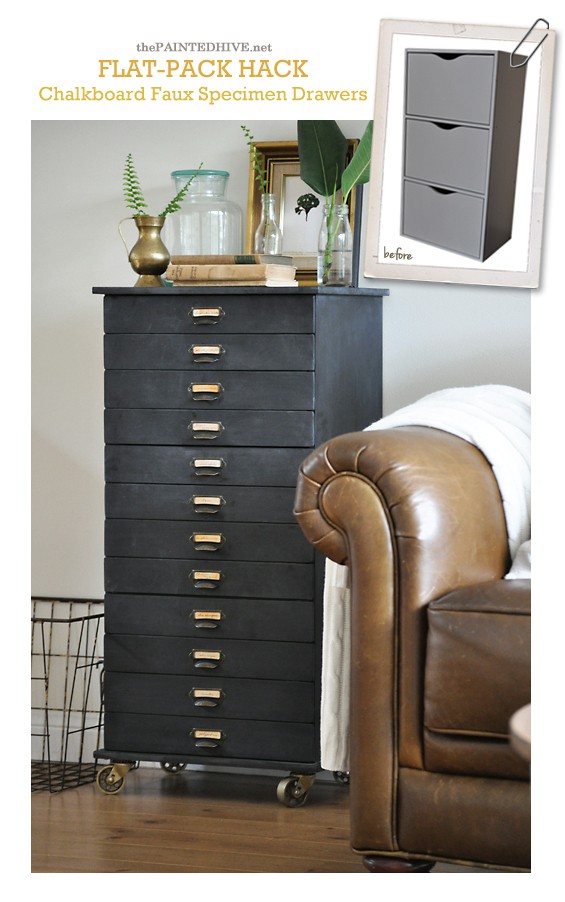 Neutral styled and functional file cabinet with black, hand-painted finish. It provides 12 drawers for flat files and other important documents. This construction also includes metal handles and practical wheels.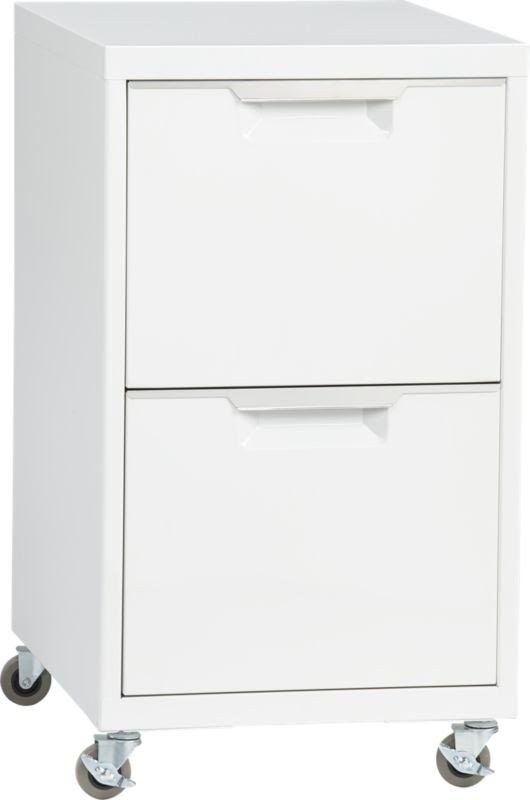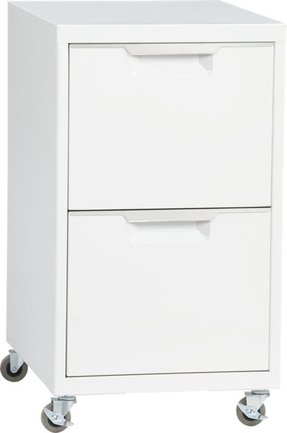 Small, yet functional and solid, this compact-sized file cabinet can be an attractive proposition for most of the home offices. Features stainless steel drawer grips and four casters. Steel sheet construction provides durability.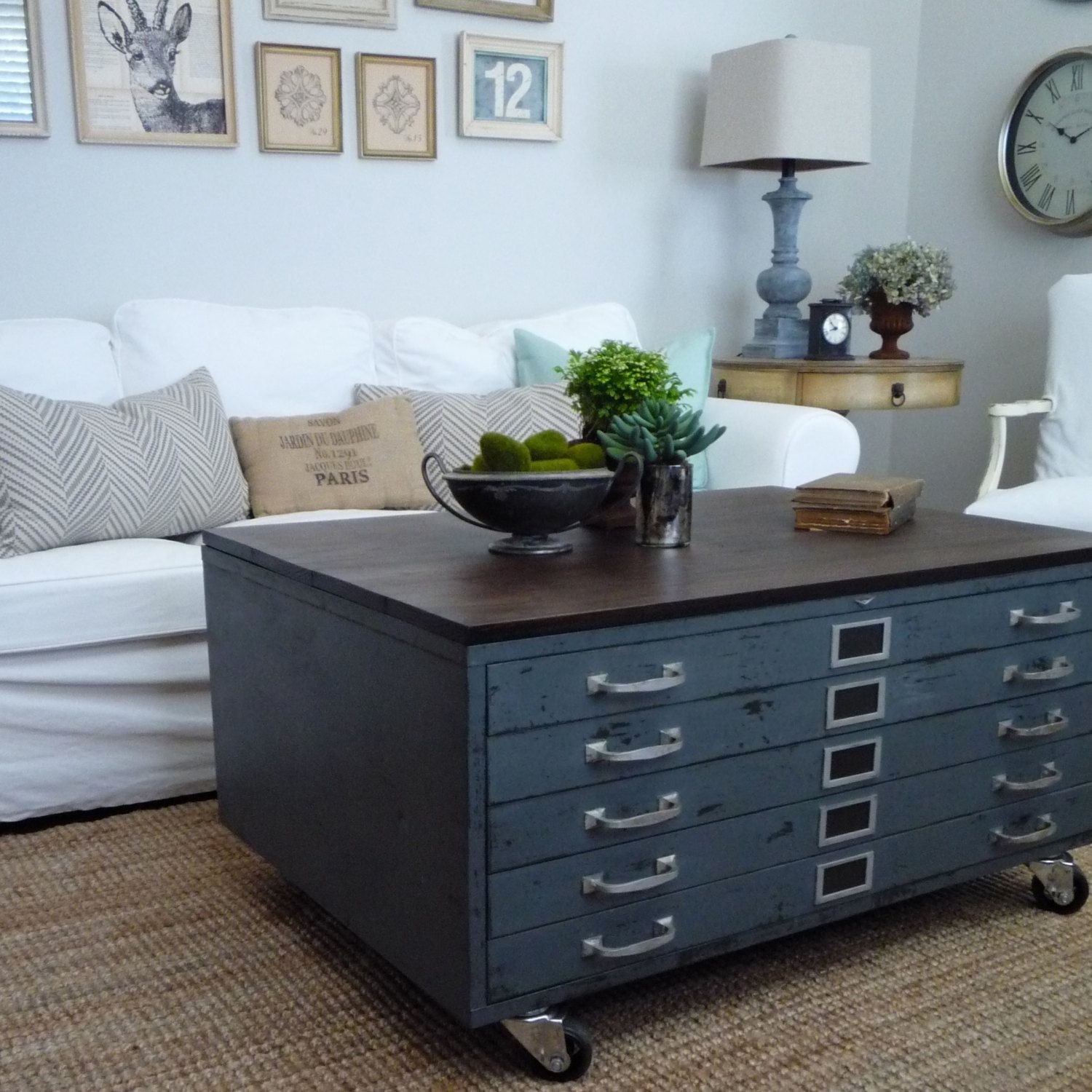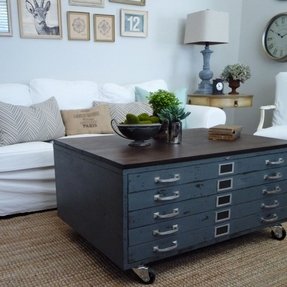 Keep all your important files in this vintage and functional cabinet. Made from wood, the piece features a neutral light blue finish, accentuated with stunning silver-coated pulls in each of the five drawers on this unit. The cabinet also has four caster wheels to help you move it easily around.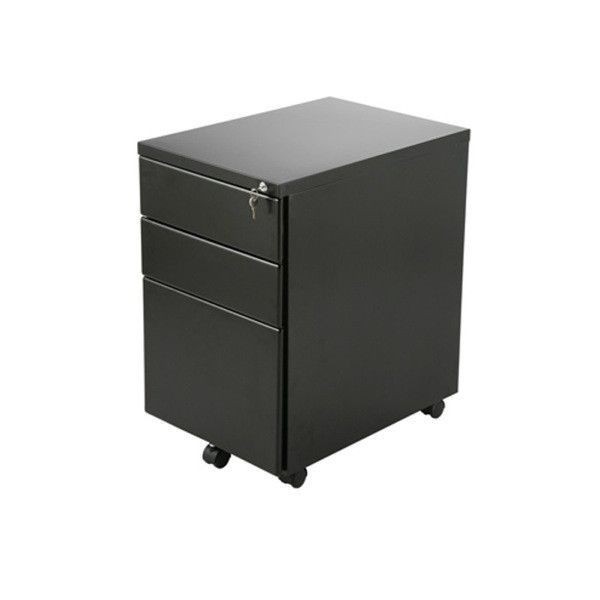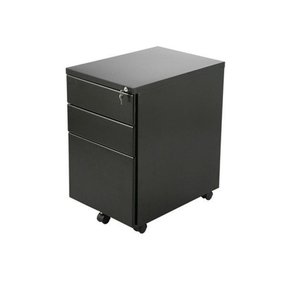 Euro style - 3 drawer file cabinet made from blcack wrought iron, on casters. Ideal spot to keep your important documents and files. It has rolling wheels, so you can easily put it any place needed.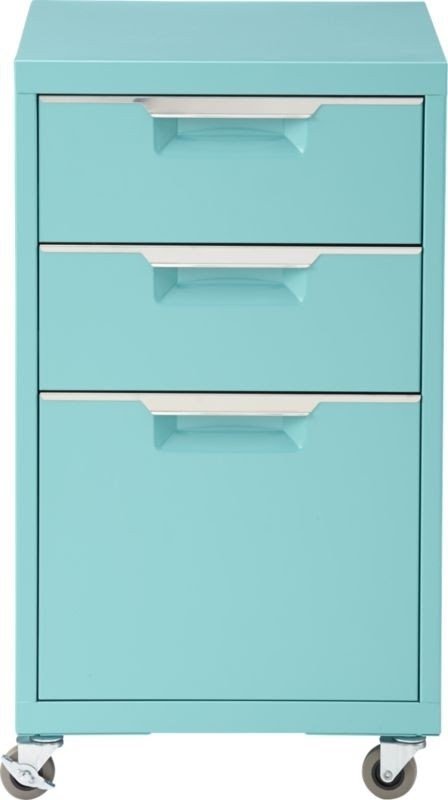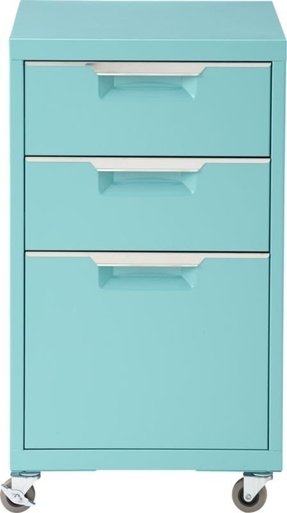 File cabinet that is suitable for modern office indoors. It includes two front casters with brakes. Durable metal construction features a standard rectangular shape and includes three storage drawers. Aqua finish matches any office decor.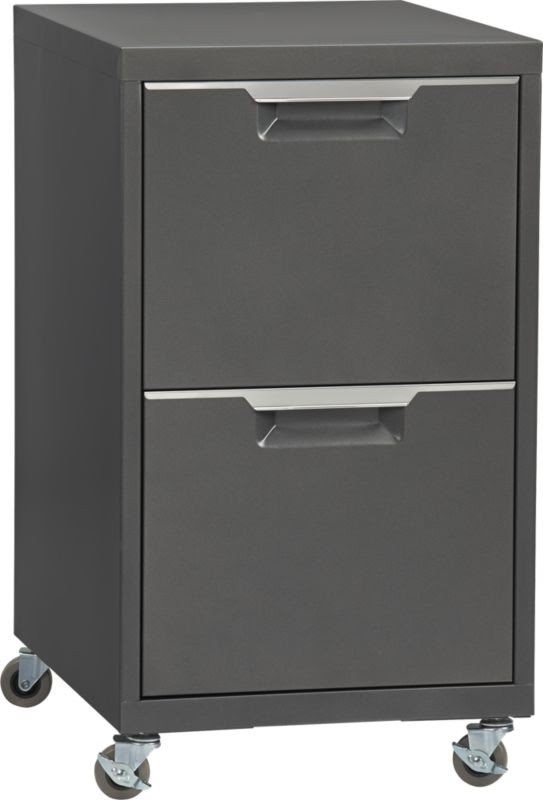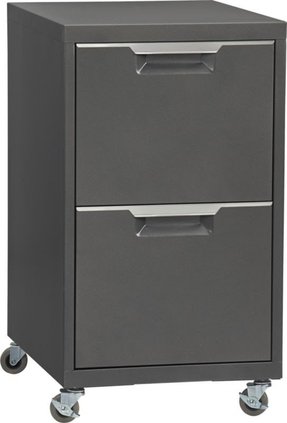 totally perfect storage. Fileunder "industrial. " Mechanic-shop chic powdercoated carbon stacks two letter/legal drawers. Stainless steel drawer grips; four casters (front two lock). Durable steel sheet construction with stainless steel handlesCarbon po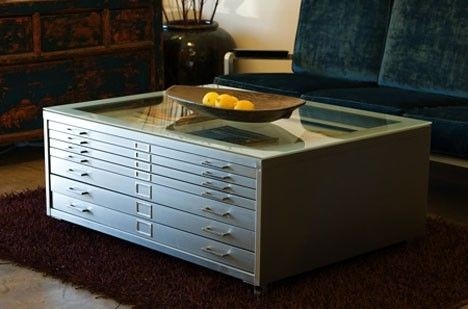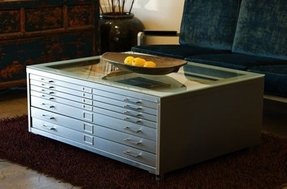 This inimitable coffee table delights with its bold design proposition, combining a file cabinet with a coffee table. Not only it will be an eye-catching accent in your living room decor, but also will create a functional storage space for odds and sods.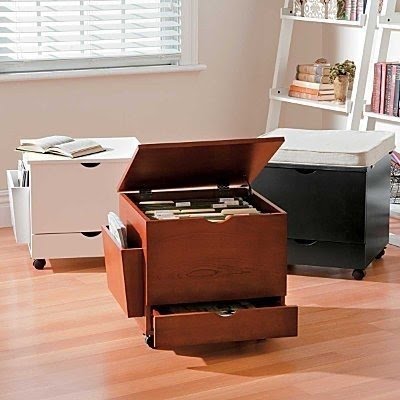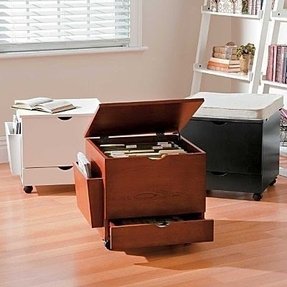 File Ottoman - Black - Improvements by Improvements. $119.95. The File Ottoman has movable steel hanging rails for letter or legal files. The hinged lid stays open at any angle; closes easily without slamming shut. Easy-roll casters allow you to move the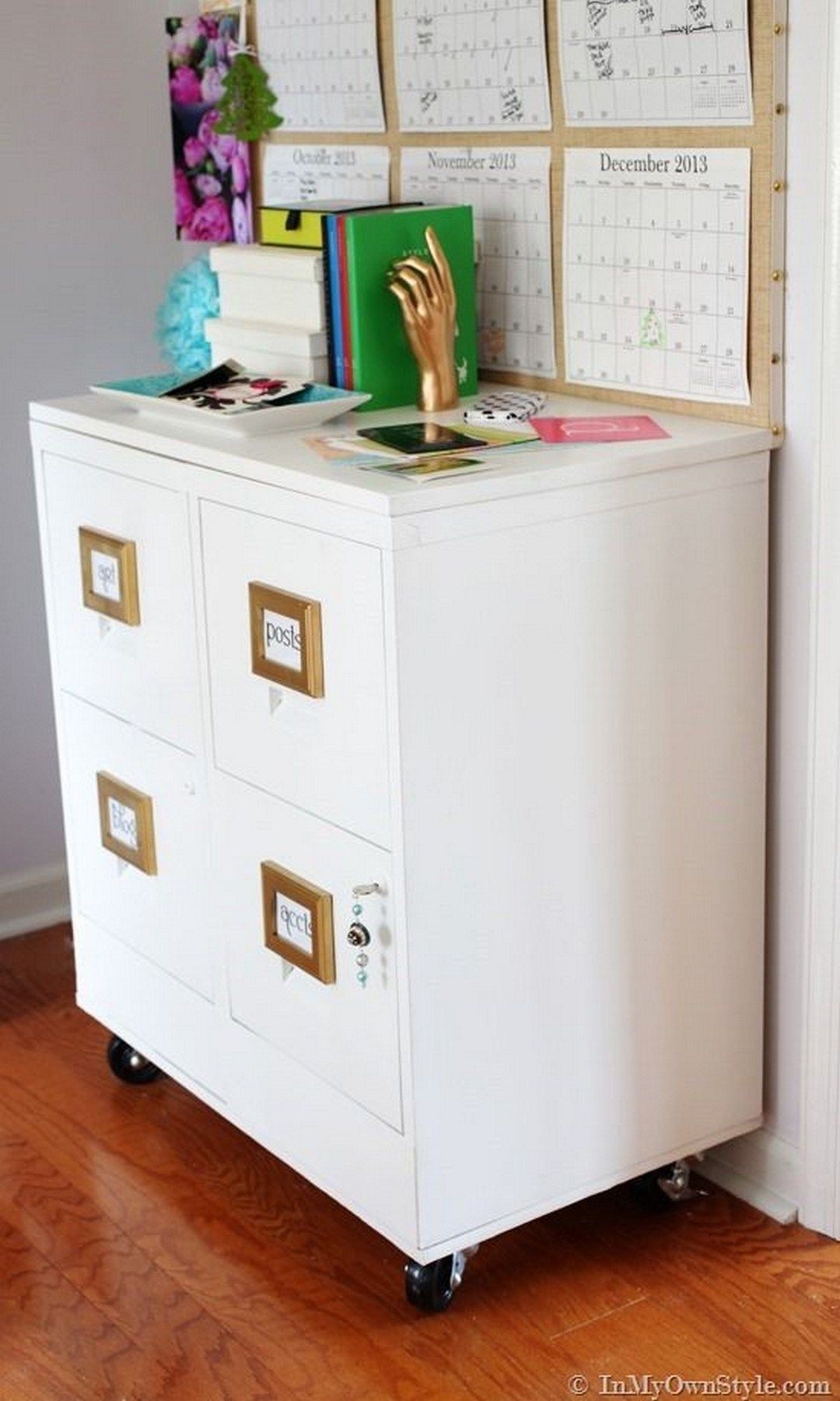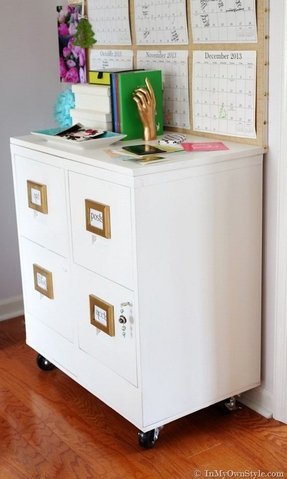 White metal file cabinet with wheels for better mobility. Its simple construction is functional in any office. The cabinet provides four drawers for files. One of them features a functional key lock for safety.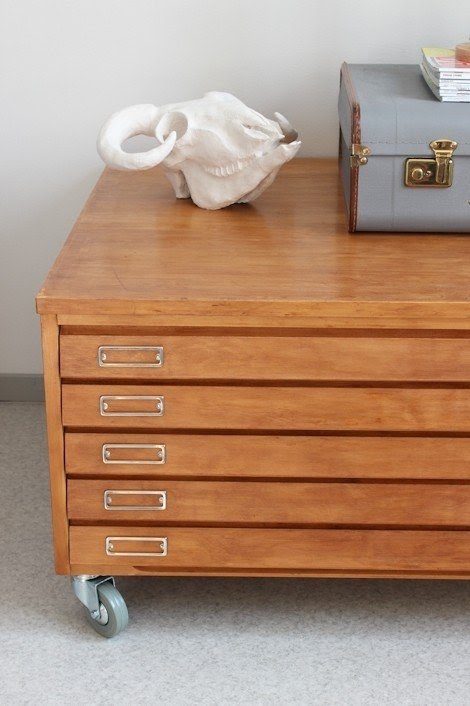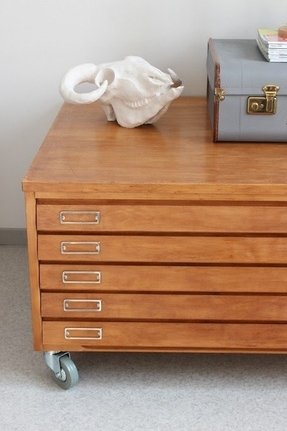 Wooden flat file~~~ I want this~~~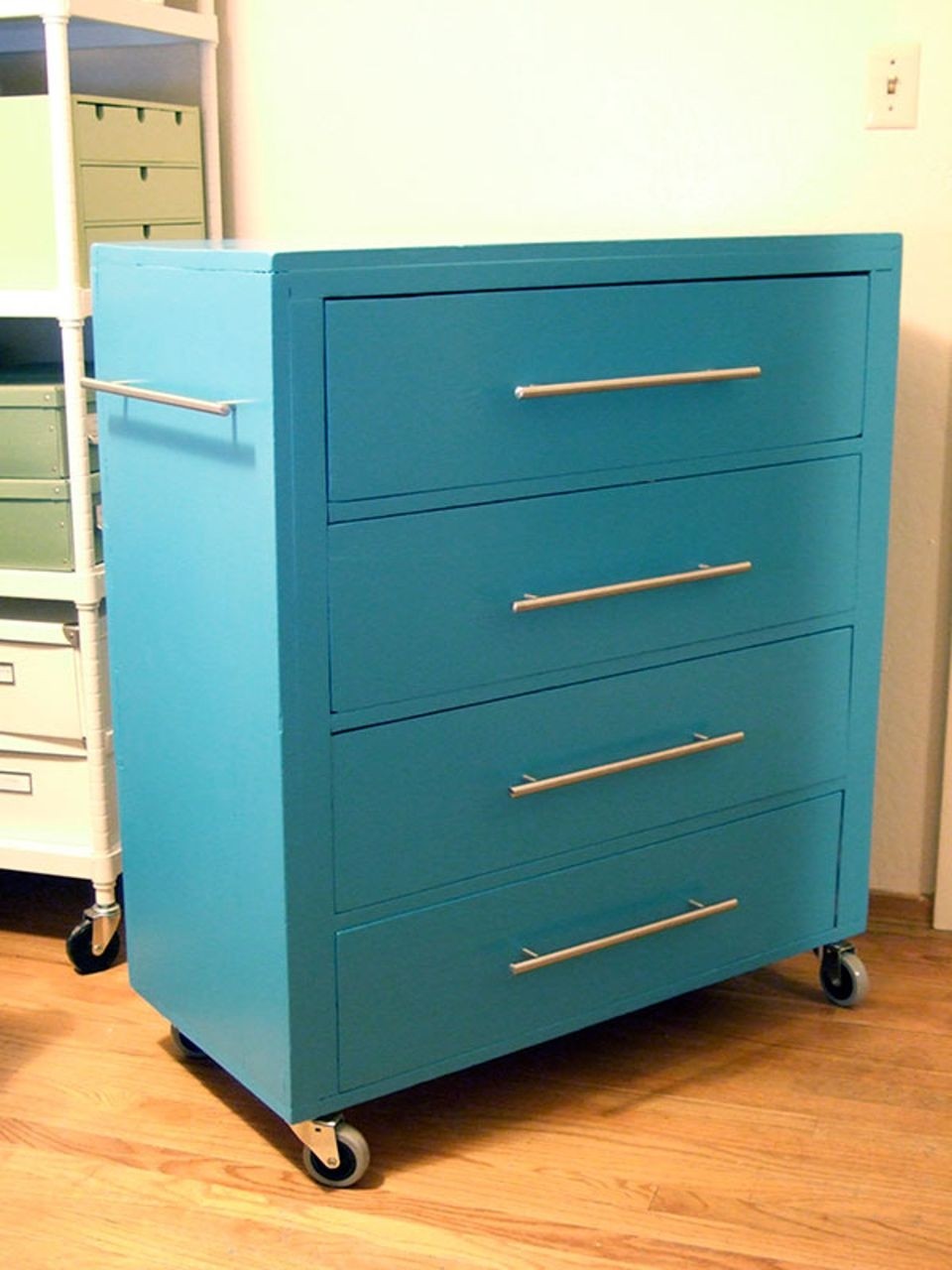 Old dresser into rolling tool cabinet. Must go find one at the thrift store!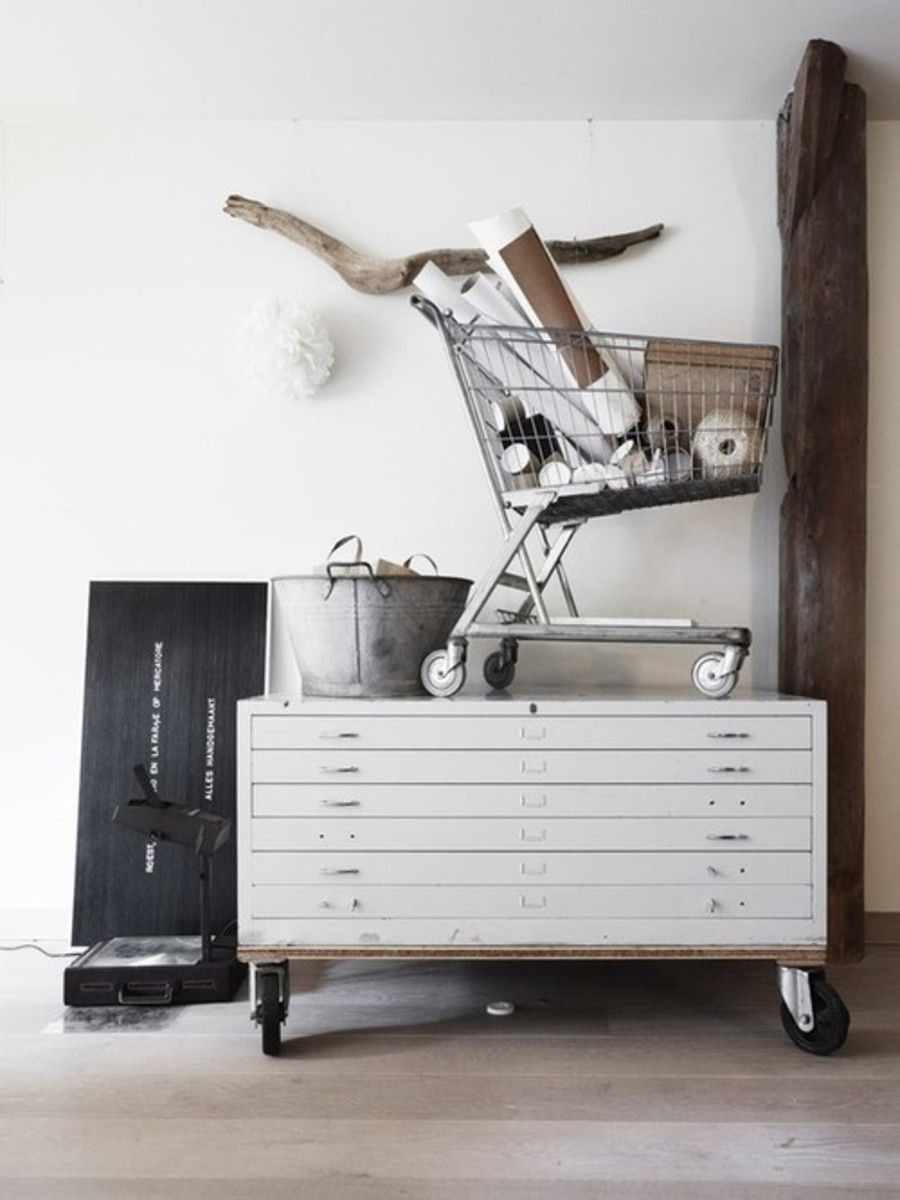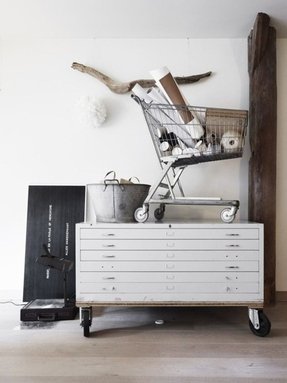 Repurposed Architect's Blueprint File Cabinet & Other Vintage Home Decor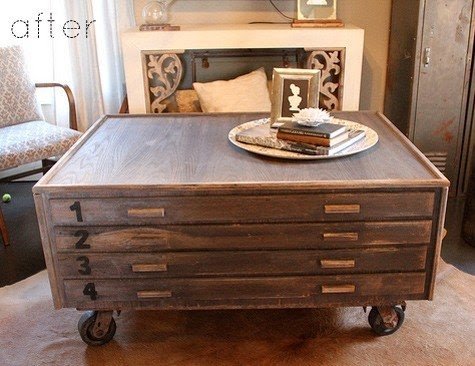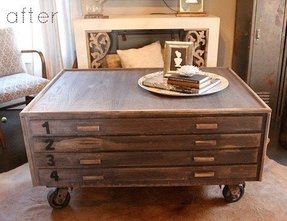 Large file cabinet pulling double duty as a cocktail table. Four wide drawers store files, rolling casters make the thing mobile, and a spacious surface awaits to be set with magazines, books and coffee mugs.