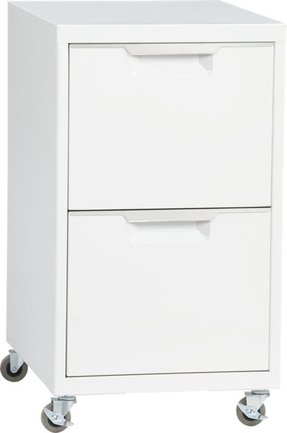 Small, yet functional and solid, this compact-sized file cabinet can be an attractive proposition for most of the home offices. Features stainless steel drawer grips and four casters. Steel sheet construction provides durability.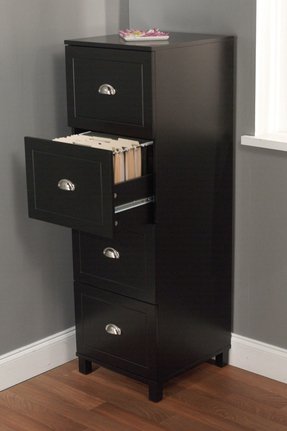 Bradley 4 Drawer Filing Cabinet
This 4-drawer filling cabinet sports the black finish and will ensure that all of your important paperwork is neatly organized and accessible within its structure. It is made of engineered wood and showcases half-moon cabinet handles.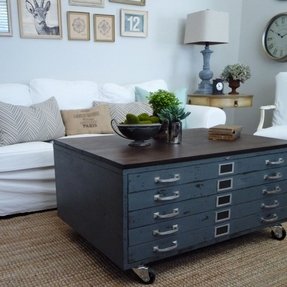 Keep all your important files in this vintage and functional cabinet. Made from wood, the piece features a neutral light blue finish, accentuated with stunning silver-coated pulls in each of the five drawers on this unit. The cabinet also has four caster wheels to help you move it easily around.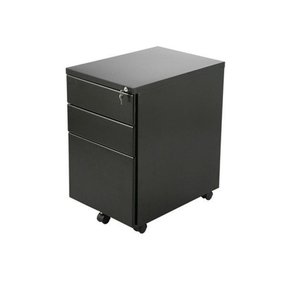 Euro style - 3 drawer file cabinet made from blcack wrought iron, on casters. Ideal spot to keep your important documents and files. It has rolling wheels, so you can easily put it any place needed.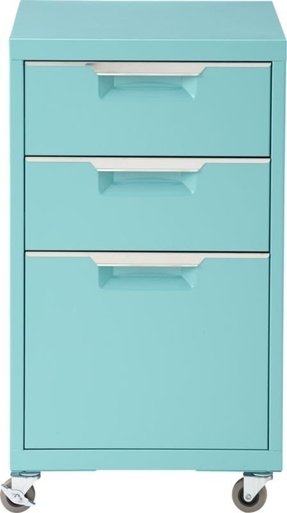 File cabinet that is suitable for modern office indoors. It includes two front casters with brakes. Durable metal construction features a standard rectangular shape and includes three storage drawers. Aqua finish matches any office decor.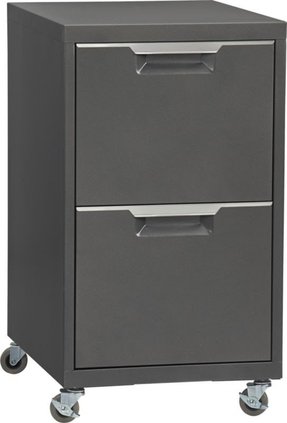 totally perfect storage. Fileunder "industrial. " Mechanic-shop chic powdercoated carbon stacks two letter/legal drawers. Stainless steel drawer grips; four casters (front two lock). Durable steel sheet construction with stainless steel handlesCarbon po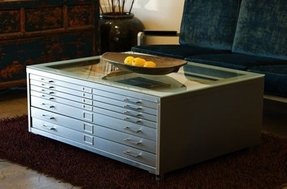 This inimitable coffee table delights with its bold design proposition, combining a file cabinet with a coffee table. Not only it will be an eye-catching accent in your living room decor, but also will create a functional storage space for odds and sods.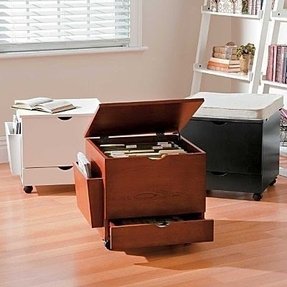 File Ottoman - Black - Improvements by Improvements. $119.95. The File Ottoman has movable steel hanging rails for letter or legal files. The hinged lid stays open at any angle; closes easily without slamming shut. Easy-roll casters allow you to move the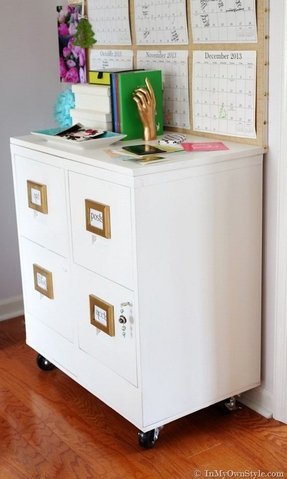 White metal file cabinet with wheels for better mobility. Its simple construction is functional in any office. The cabinet provides four drawers for files. One of them features a functional key lock for safety.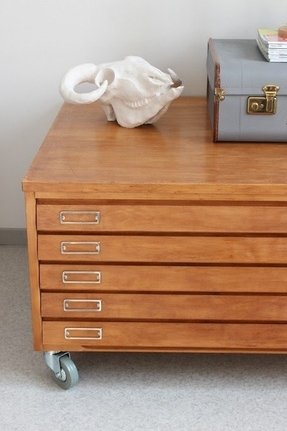 Wooden flat file~~~ I want this~~~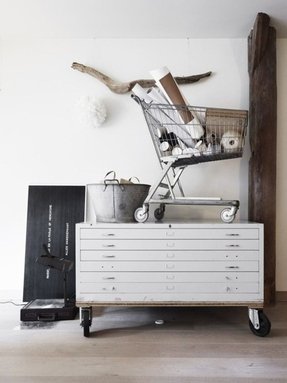 Repurposed Architect's Blueprint File Cabinet & Other Vintage Home Decor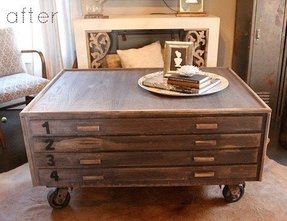 Large file cabinet pulling double duty as a cocktail table. Four wide drawers store files, rolling casters make the thing mobile, and a spacious surface awaits to be set with magazines, books and coffee mugs.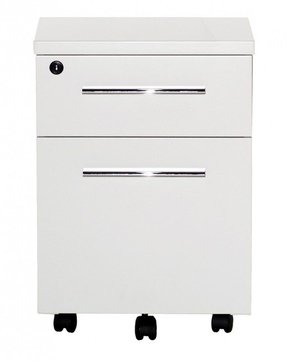 2 Drawer Mobile File Cabinet with Lock & Casters
Store your files safely and in a tidy and neat way with some help of this simple but functional cabinet with two drawers (one locking) and rolling casters base that ensures mobility. White finish and metal accents create modern look.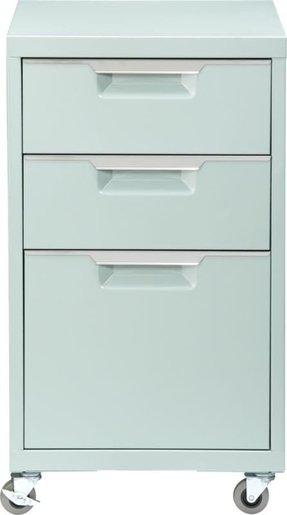 TPS mint file cabinet
As for me, the mood at the office is lighted up out of hand when juicy colors are engaged. These fun yellow and orange file cabinets are practical, of course, but they sneak a pop of color to the office area and this is totally cool.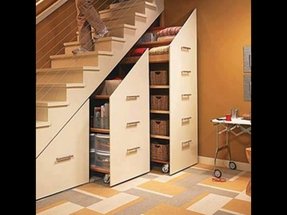 Storage space under the stairs - equipped here with shelved file cabinets on casters. Due to diagonal form they fit the space perfectly, and therefore they really maximize the storing possibilities. They're beige.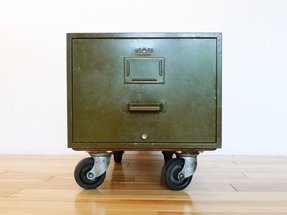 Vintage Os M Co Filing Cabinet On
A breathtaking filling cabinet in a vintage style, which will be the highlight of every working space. It features a solid, metal construction in a dark green color and old-fashioned, industrial casters. It can also serve as a fancy end table.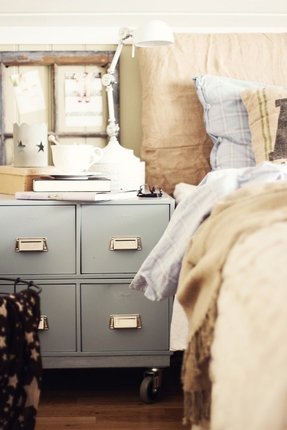 File cabinet mounted on wheels for easy movement. It is made of metal and consists of 4 drawers for storing documents and others personal items. Suitable for residential and commercial premises. It can bed used as nightstand.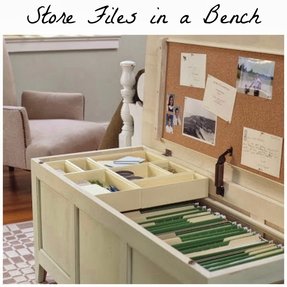 Decorating Reality-For when I don't have/need a whole office anymore.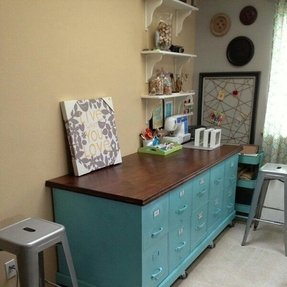 Oozing with vintage charm and functionality, this storage file cabinets allow you to spice up your office with a touch of rustic elegance. Bathed in a two-tone turquoise and walnut finish, the cabinets come with convenient handles, name plaques, and 8 locking caster wheels for easy motion.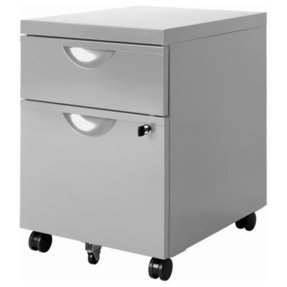 Solid, metal cabinet will be smart furniture in your office. The door can be locked, which provides you safety for important documents. The cabinet is on wheel which makes it easy to move from place to place.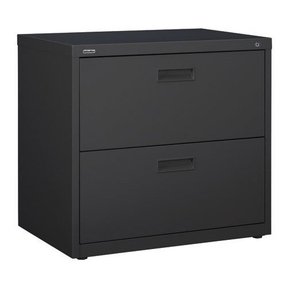 Lateral files unit, in matt black finish, looking elegant and expensive. The cabinet has two wide drawers with subtle, non visible handles. One lock system secures both drawers at the same time. Very durable, sturdy unit.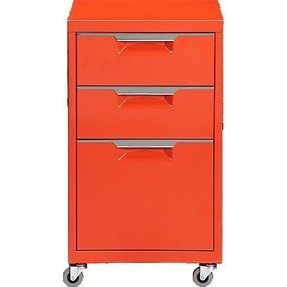 An aesthetic modern file cabinet crafted of metal with a vivid orange coating. It has a rectilinear body with locked casters. It's equipped with 1 large and 2 smaller drawers with a recessed metal bar pull each.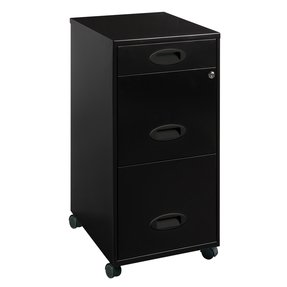 3 Drawer Organizer Mobile File Cabinet
This piece of furniture is a file cabinet created for commercial use. It is a mobile item with wheels. It includes one small and two large drawers (one of these large drawers is lockable with key). The product has got a nice black color.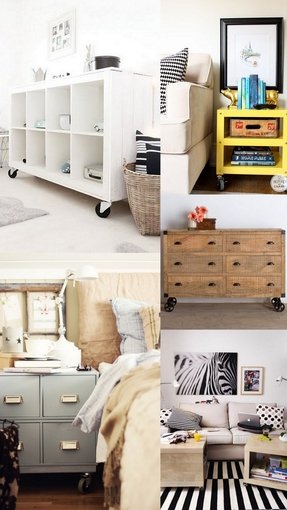 What do I do with Furniture Casters? Have fun! I'm putting them on a huge, old wicker chest - after I refinish it, of course!
#Vintage #industrial 18-drawer flat-file type #cabinet on rolling casters.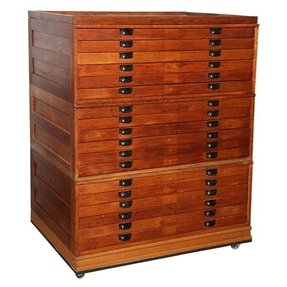 Large Oak Flat File USA early 20th Century Large 18 drawer Flat File on casters. Good for flat art storage. Total of 5 sections: 1 top, 1 bottom & 3 mid sections (w/6 drawers ea.)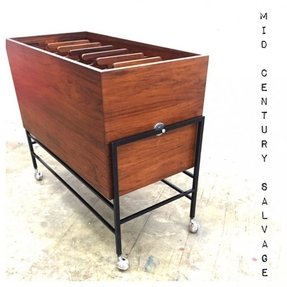 Keep your important documents protected and well organised in such a file cabinet on casters - that was created in a mid century modern style. It is made of rosewood, and based on black frame with silver wheels.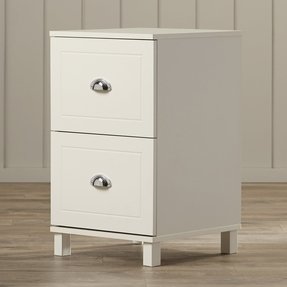 2 Drawer Filing Cabinet
A filing cabinet with two, extremely spacious drawers that will instantly help you organize various items in your home, while adding an elegant and classy touch to the interior. It can accentuate the decor of your living room, bedroom or study.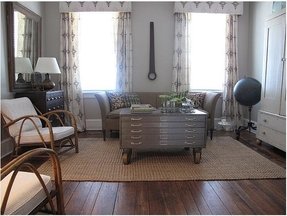 The coffee table in your living room can also have another function - store things in the large drawers. The glass-topped, steel-gray color of the small file cabinet - fits well with both vintage and modern styles.
Metal cabinet with two drawers. Black simple finish, each drawers has a nice handle so the cabinet is perfect both for your office and home. The lock keeps both drawers locked. Four wheels so the cabinet moves easily.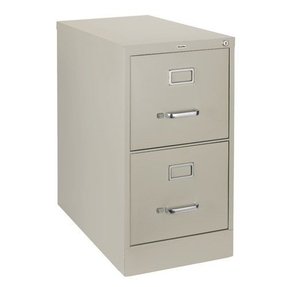 Vertical file cabinet in putty finish. Two big drawers with practial silver metal handles and a lock. Each drawer has a visible spot for labels. Strong base. Heavy-duty vertical file cabinet for commercial use.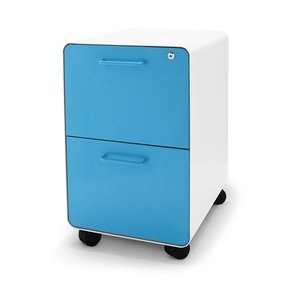 An aesthetic modern cabinet for letter and legal files. It has a cuboidal body, rounded top and bottom side edges, is made of white-coated metal but has light blue drawers panels and black casters. Two lockable drawers have horizontal bar pulls.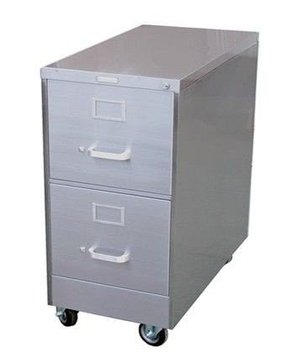 File Cabinet 2 Drawer with casters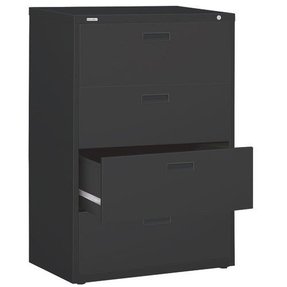 Lateral files matt black cabinet. Heavy-duty as designed for frequent use. Four wide drawers with great capacity. Levelling and adjustable glides at the bottom. Lock securing all drawers. Sturdy and well made cabinet.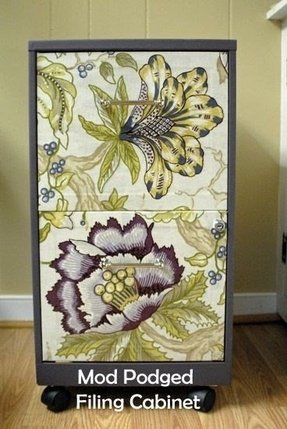 A refreshed file cabinet that now looks much more appealing, thanks to a lovely floral pattern on both drawers. The cabinet is made of durable metal and rolls on black caster wheels for easy mobility.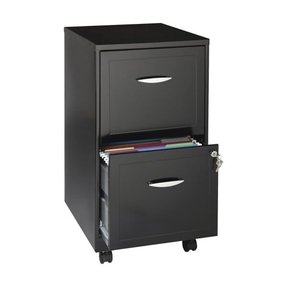 Such a simplistic and gorgeous filing cabinet, perfect for a modern, contemporary office. The black colour gives it a nice elegant, classy look and is bound to match any room design. The wheels also add mobility.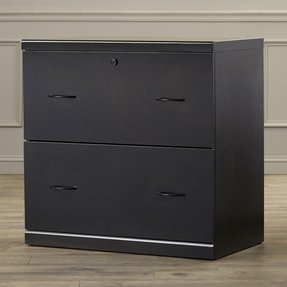 Bernewelt 2 Drawer Lateral File Cabinet
If you are looking for a piece of furniture which will provide you extra storage space, this file cabinet is a perfect choice. It has two big drawers and is made of durable MDF in matte, black finish.
Black, elegant and very practical cabinet for documents. It consists of three drawers where you can store a variety of files. The medium drawer is locked, the others are open. Ideal for offices, archives and agencies.
Black mobile file cart. Non-substitutable item in your office. All-steel, perforated for lightness, durable. Upper part with divisions, ready for selscting letters and documents. Lower part provides extra storing space.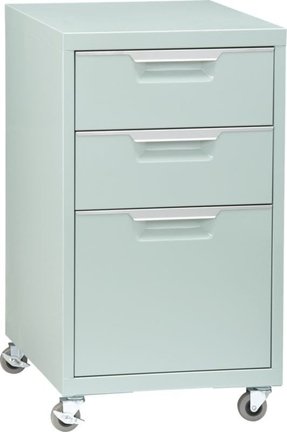 This functional file cabinet makes a perfect addition for one's home office. Based on tiny wheels, it offers mobility and practicality. Features 3 drawers of different sizes, offering considerable capacity.