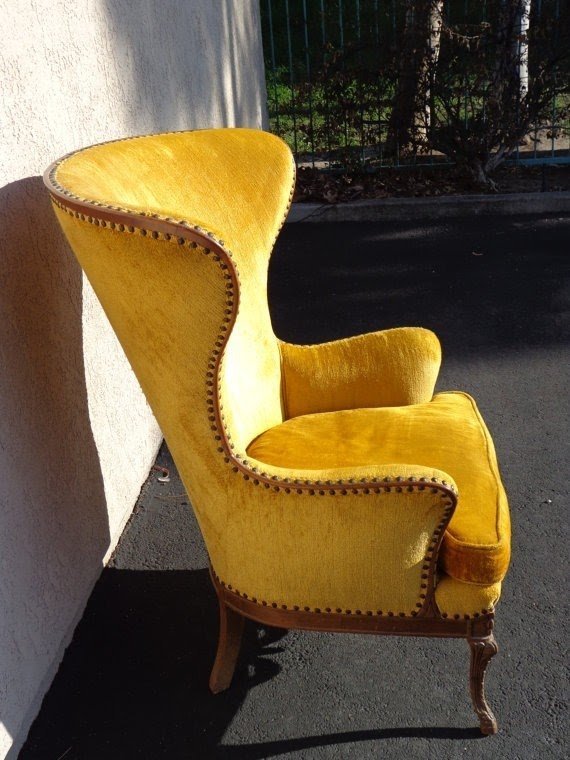 Incredibly Awesome Vintage High Wing
Incredibly awesome Vintage high wing back chair in cool yellow/ orange color. I love its tiny wooden curved legs, nicely decorated with leaves pattern. I simply adore wing chairs, that's why this one is my number one!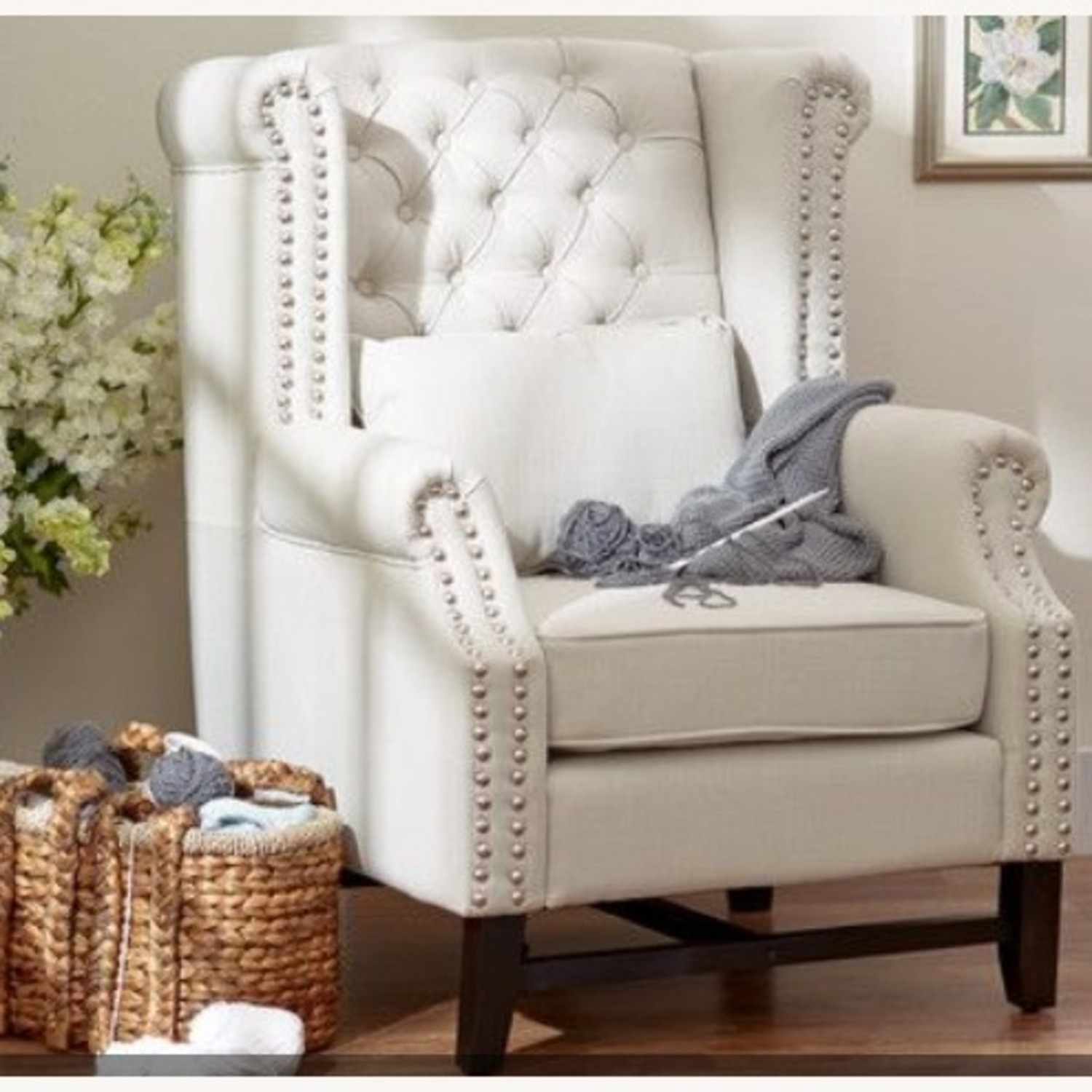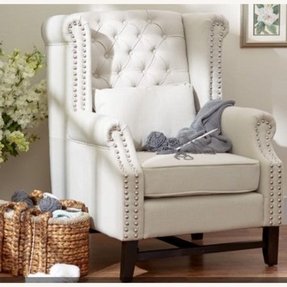 Porter High-Back Club Chair
It is an armchair that has got solid and stable legs made of rubber wood. It includes a soft seat and a high backrest with additional pillow. Its back is button tufted and its arms are finished with nailheads.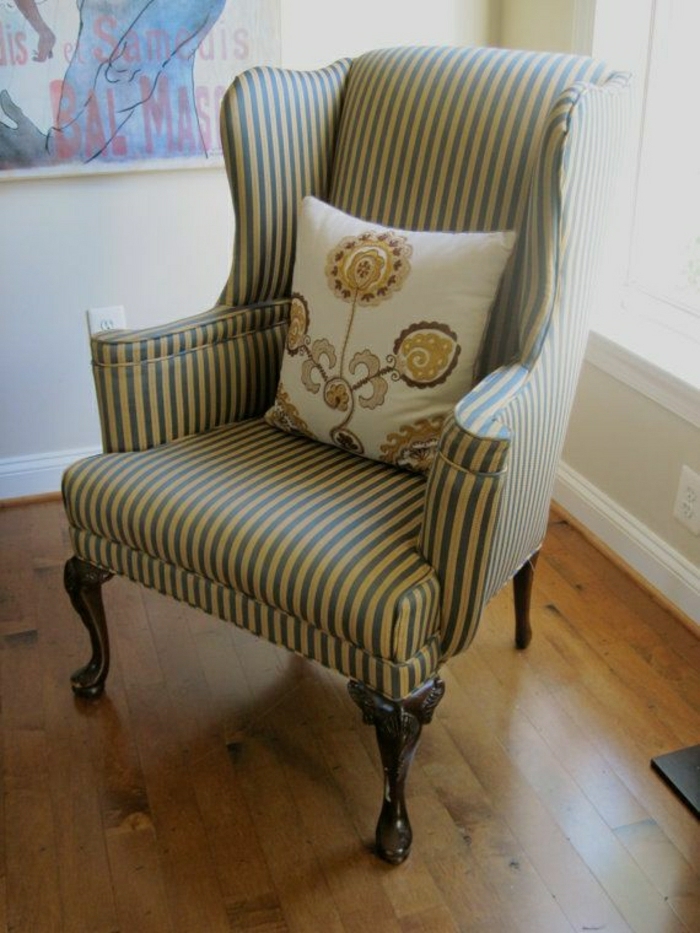 1960s queen anne style wing back
The striped wing back armchair, perfect to stand near to the fireplace. The high back and armrests guarantee the comfort during relaxing in this piece of furniture. The armchair is finished with the walnut wooden legs.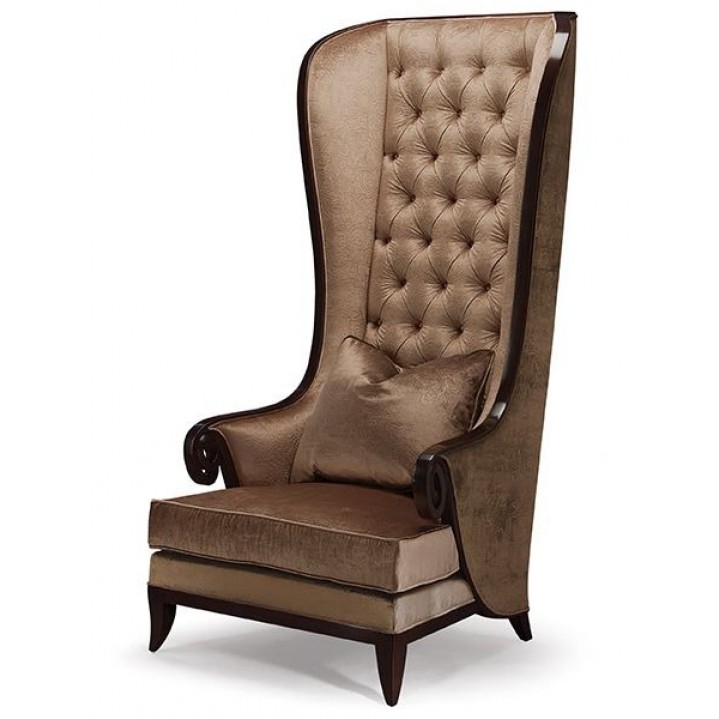 Designed by Christopher Guy, this high back chair constitutes a great combination of style and comfort. Its eclectic form and beautiful, shiny, button-tufted upholstery will embellish even the most refined interiors.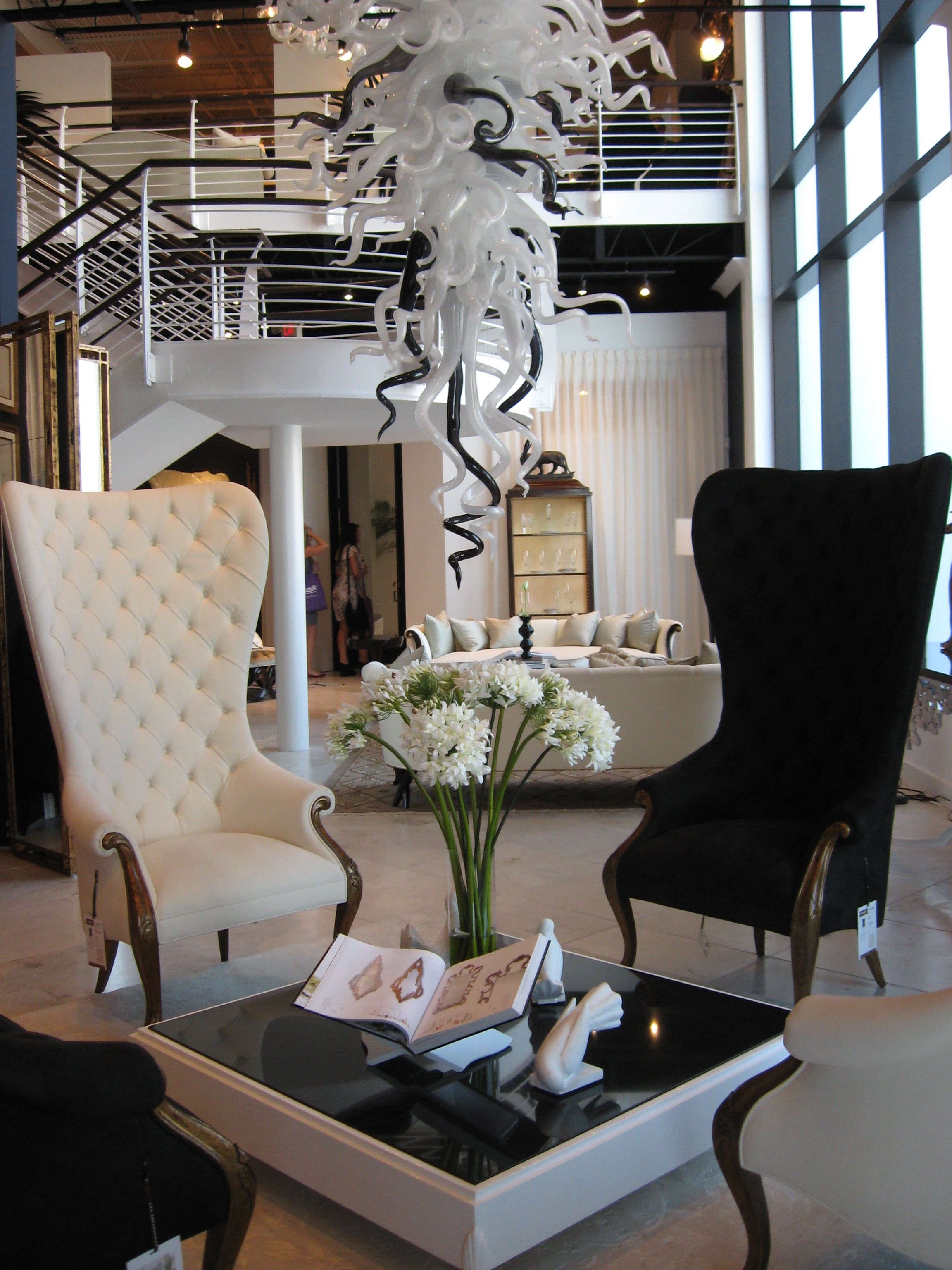 Luxurious chair with high wing back available in two colours versions - black and bright. It has wooden legs in fancy shape. Both seat and back are covered with delicate fabric and decorate with miniature buttons.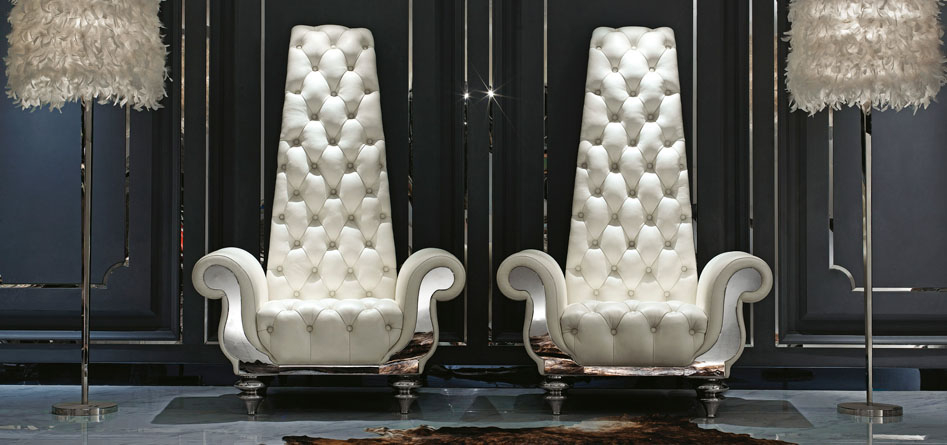 Striking high wing back chairs. Love their quirky attitude, they'd look at home by Mad Hatter's table... Extra tall backs sport deep diamond tufting with wite buttons, and the armrests are extravagantly splayed outwards.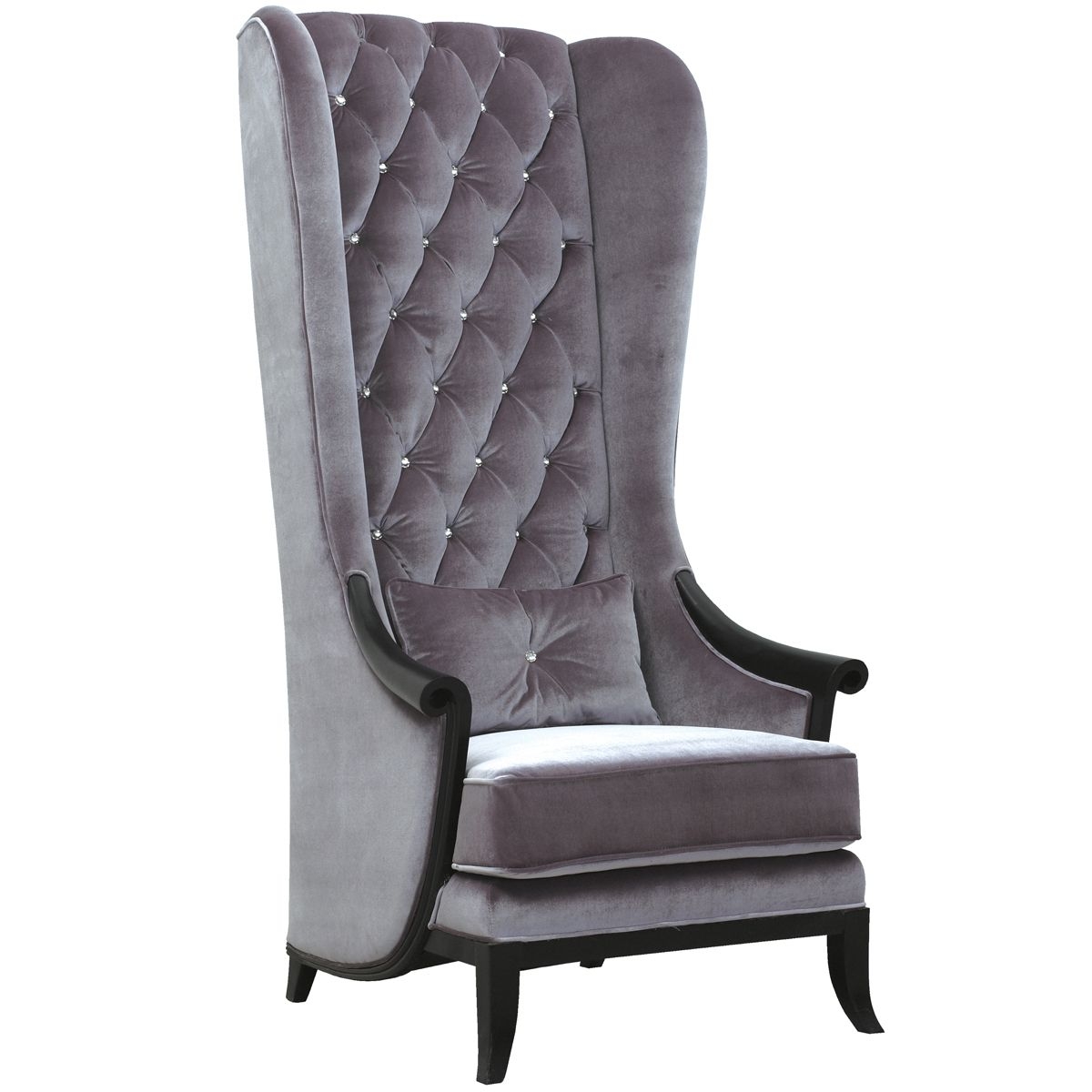 Vintage high wing back chair. This armchair has wooden elegant kickstands. It is covered of ecru leather and decorated of little metal buttons. This stylish chair will be fit perfectly to your living room.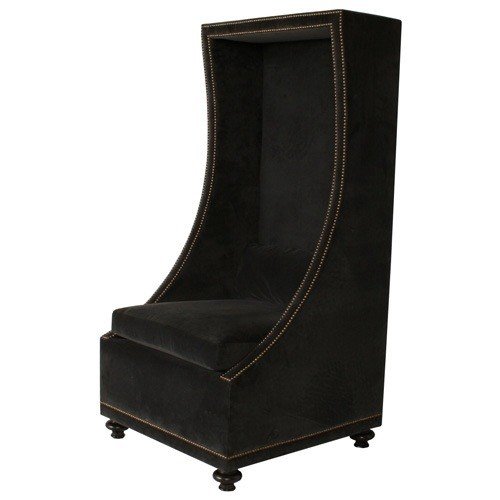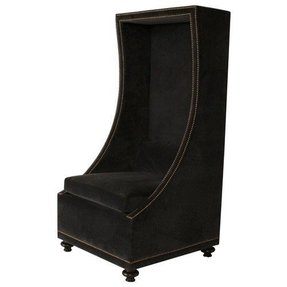 An excelent wing back armchair in a Gothic spirit. It features an exceptionally high backrest for greater comfort. It's in a pure, deep black color with visible golden nailheads at the edges. An eye-catching accent of any room.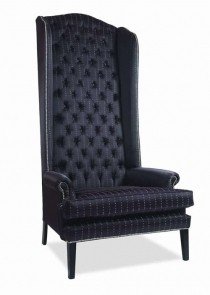 High back wing chair mouth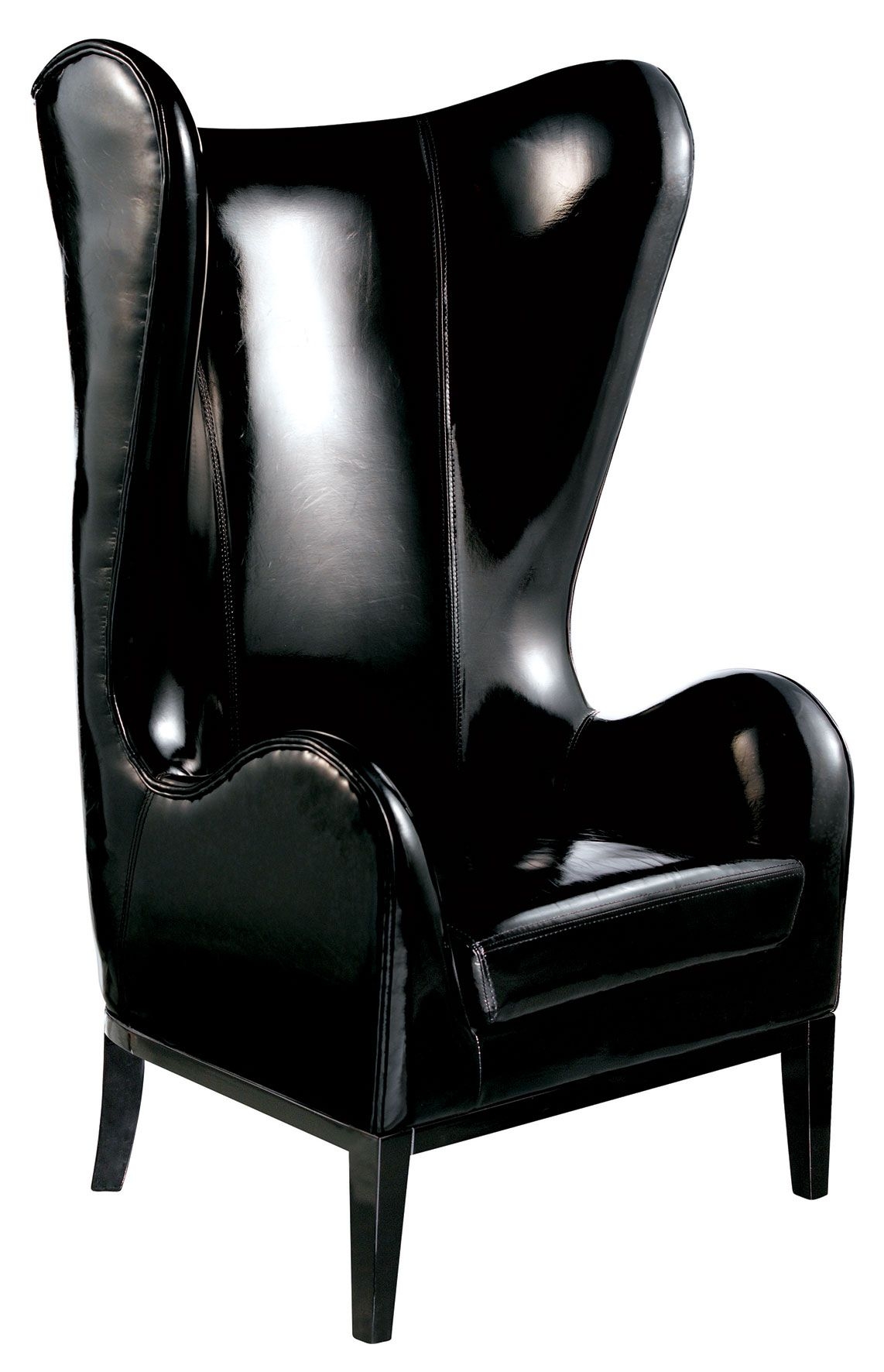 A stylish wing back chair in a pure black color. It is characterized by the high back with clean lines that provides support for you back and head. It features faux leather upholstery that gives it a sophisticated character.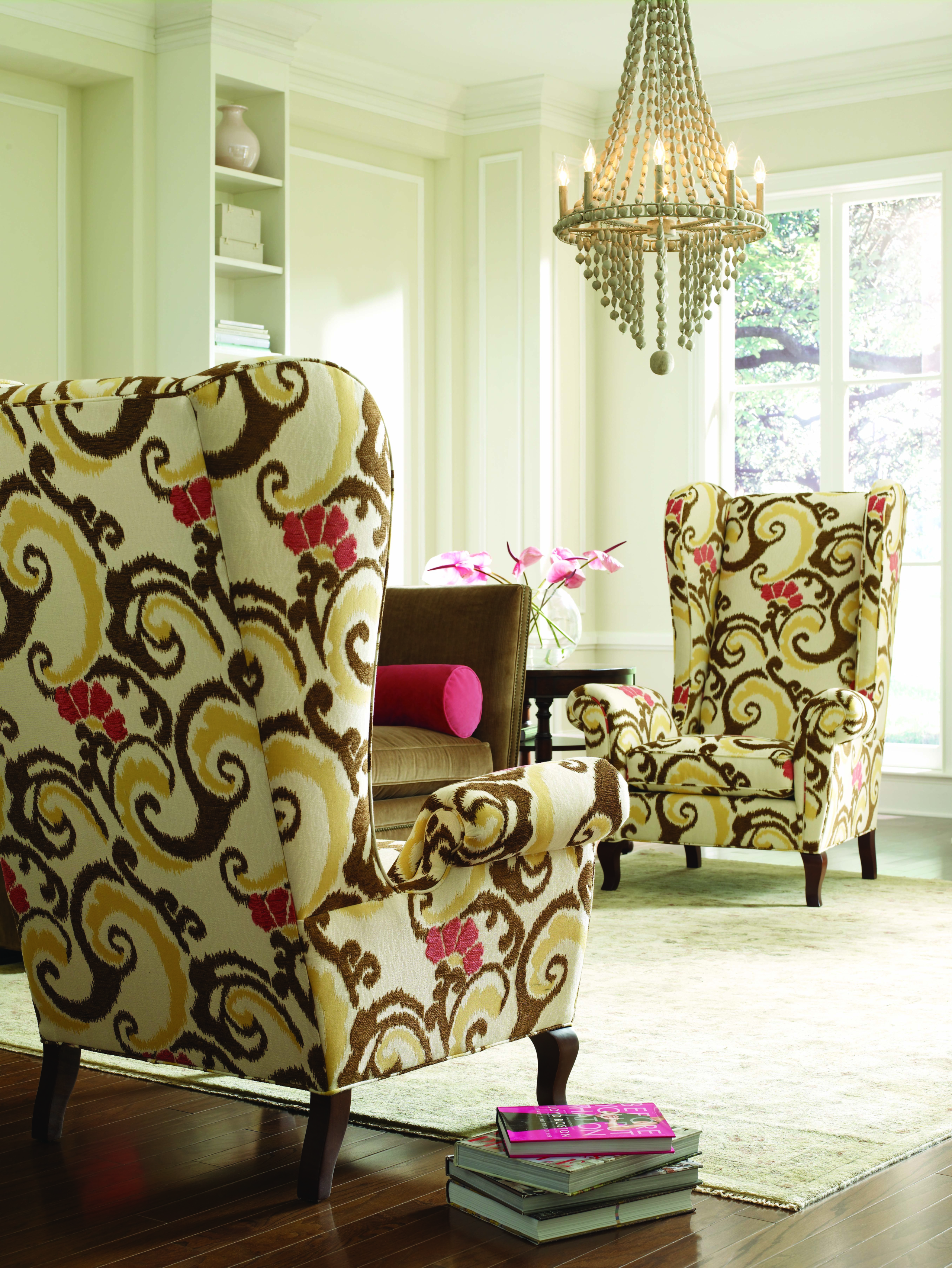 The Point Lookout Chair available boasts a high back with grand sweeping curves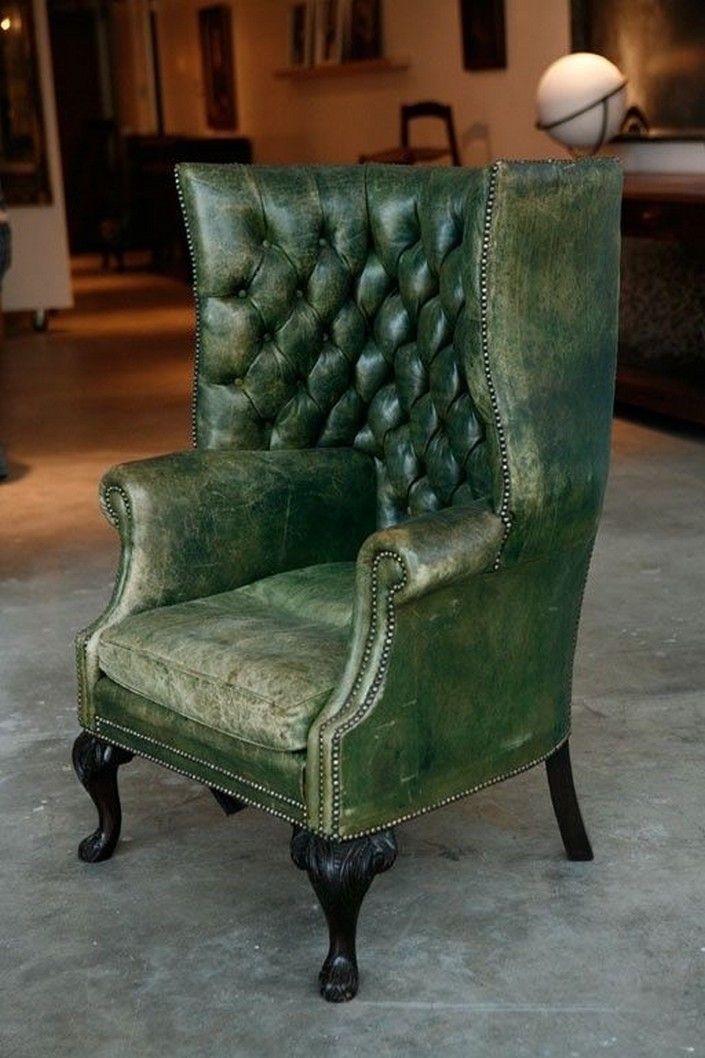 This high wing back chair constitutes a great example of British classicism. It's beautiful design shall be enticing to all antique enthusiasts. Incorporate a bit of the sophisticated, aristocratic climate into your living room or office.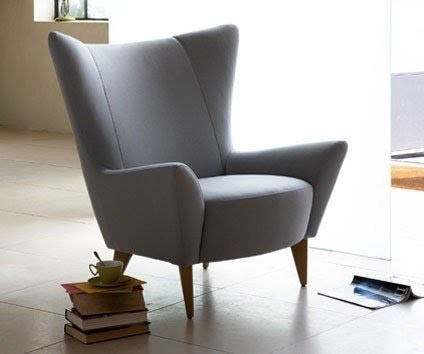 I need a high back (yet stylish!) chair for when my mum comes to stay....she gets a sore neck if her head's not supported. Quite like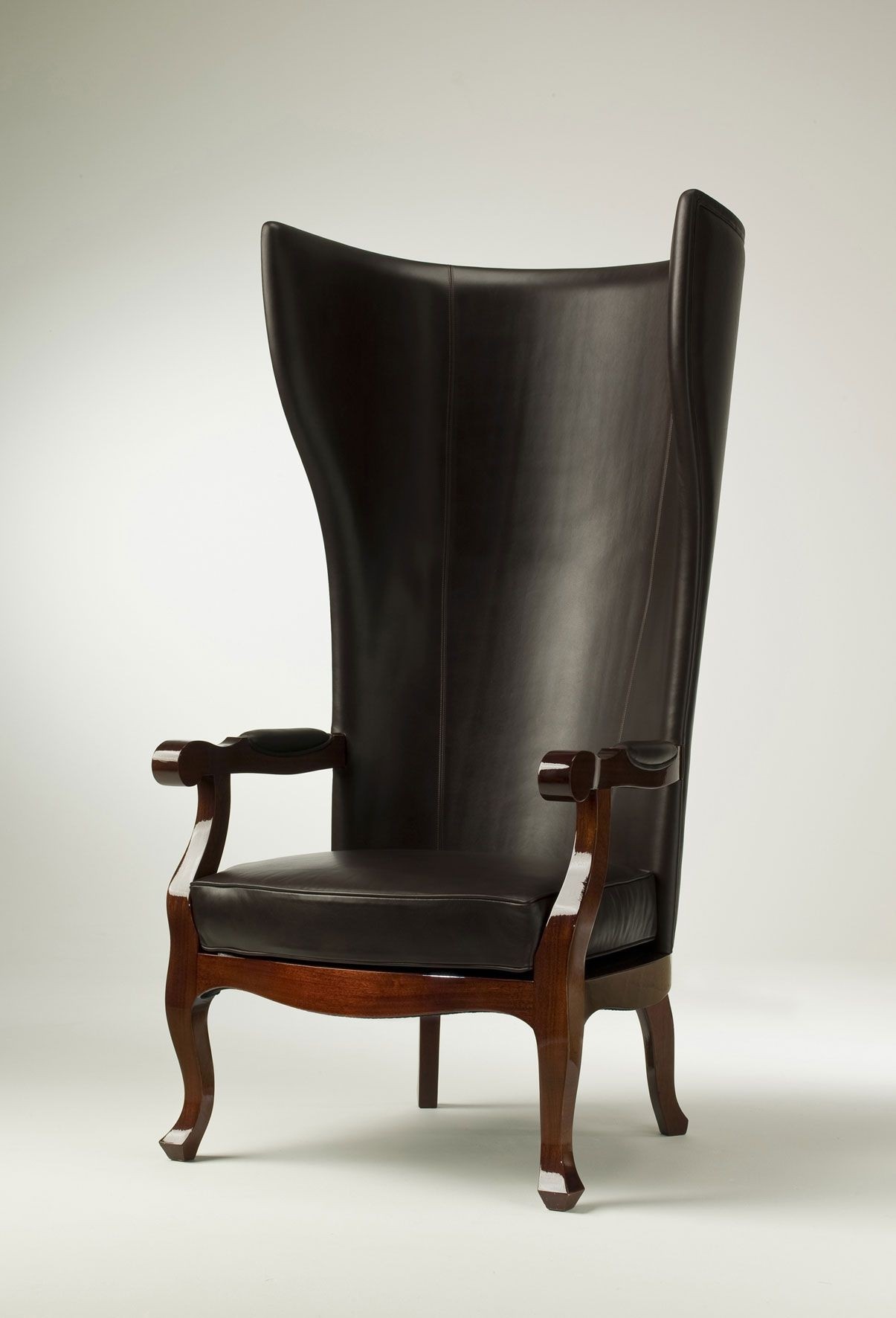 The exclusive wingback armchair covered with high quality leather. The base was made of beautifully cutted cherry wood. The comfortable armrests and the very high backrest guarantees the excellent support for user's spine.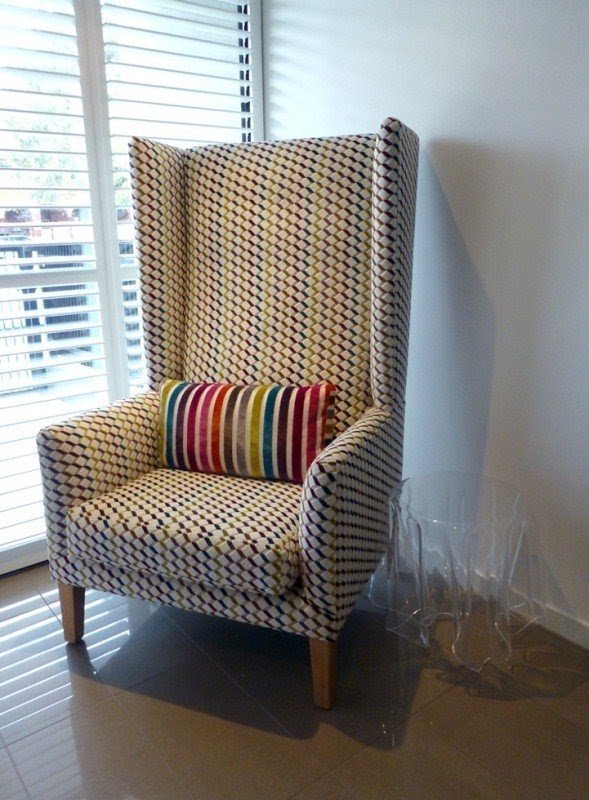 Custom Upholstered Contemporary High Back Wing Chair and Bench Seat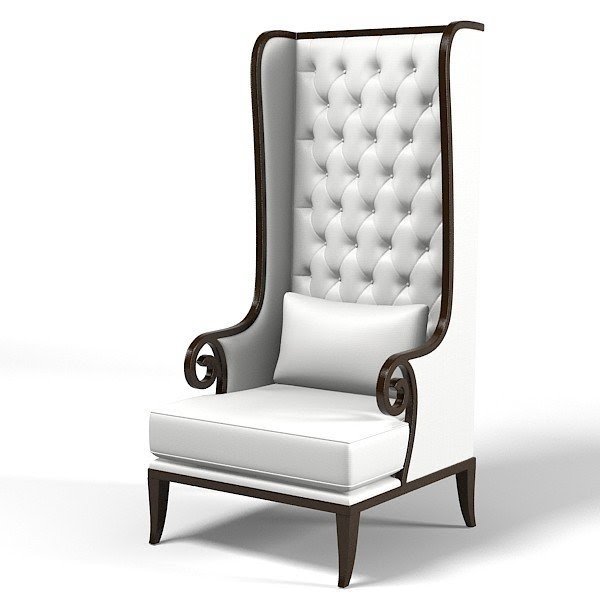 tall porters wing 3d model - high tall porters wing chair tufted buttoned modern conte... by archstyle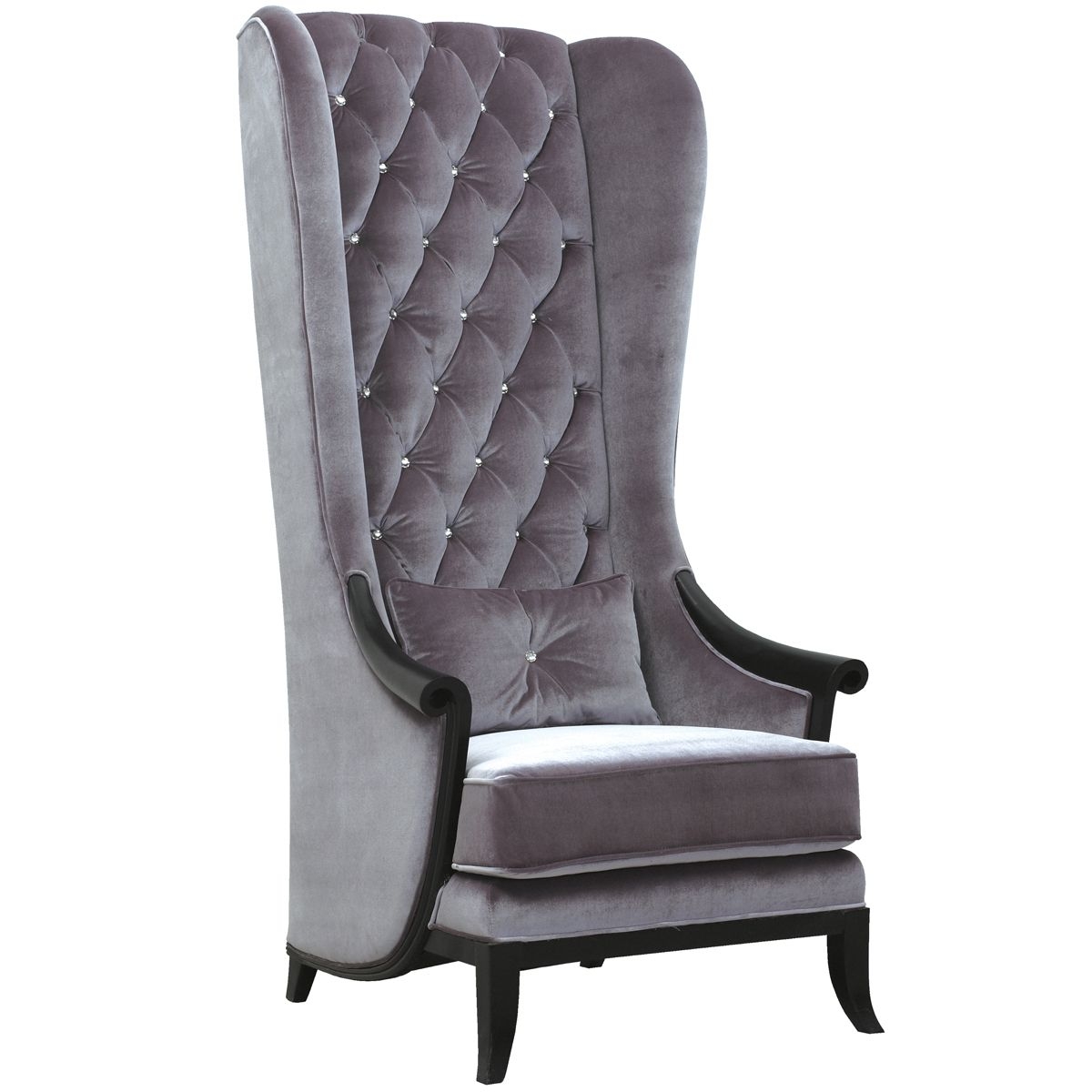 Chesterfield HighClere Flat Wing Queen Anne High Back Wing Chair UK ...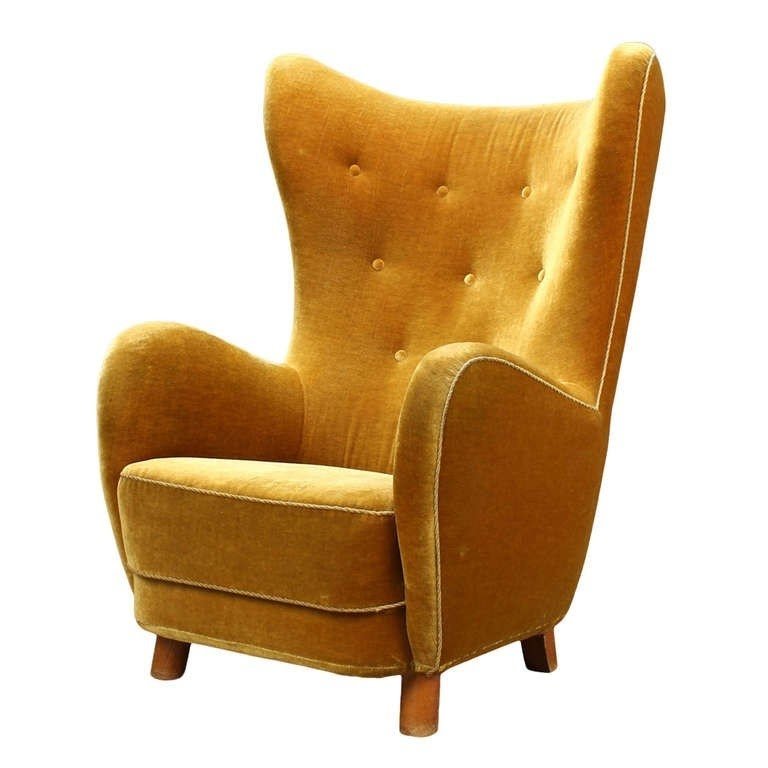 Danish Upholstered High-Back Chair Attributed to Flemming Lassen | From a unique collection of antique and modern armchairs at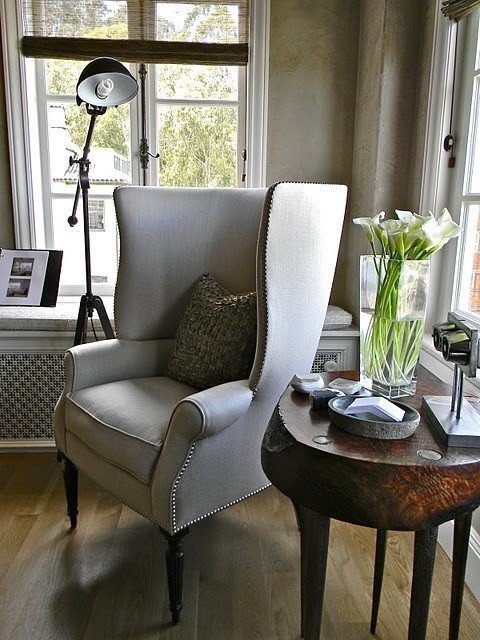 Wingback love.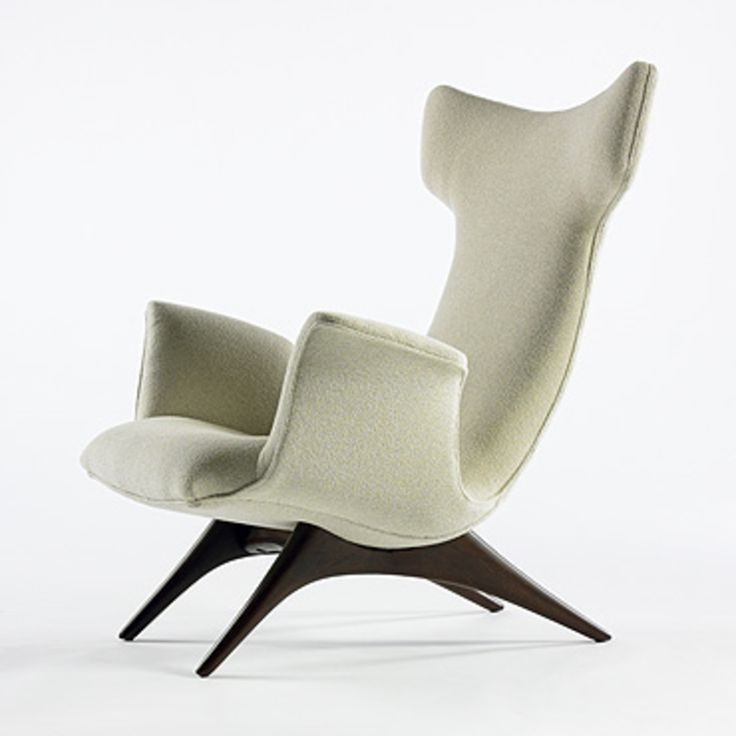 Retro decor cannot do without a piece featuring classic 50s design. This wing armchair was created by Vladimir Kagan. It's loved up to now for its low seat, curved body and eye-drawing T-shaped backrest.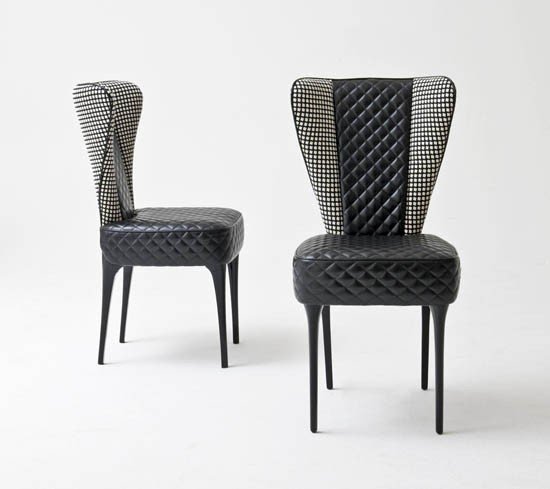 Modern wing back dining or occasional chair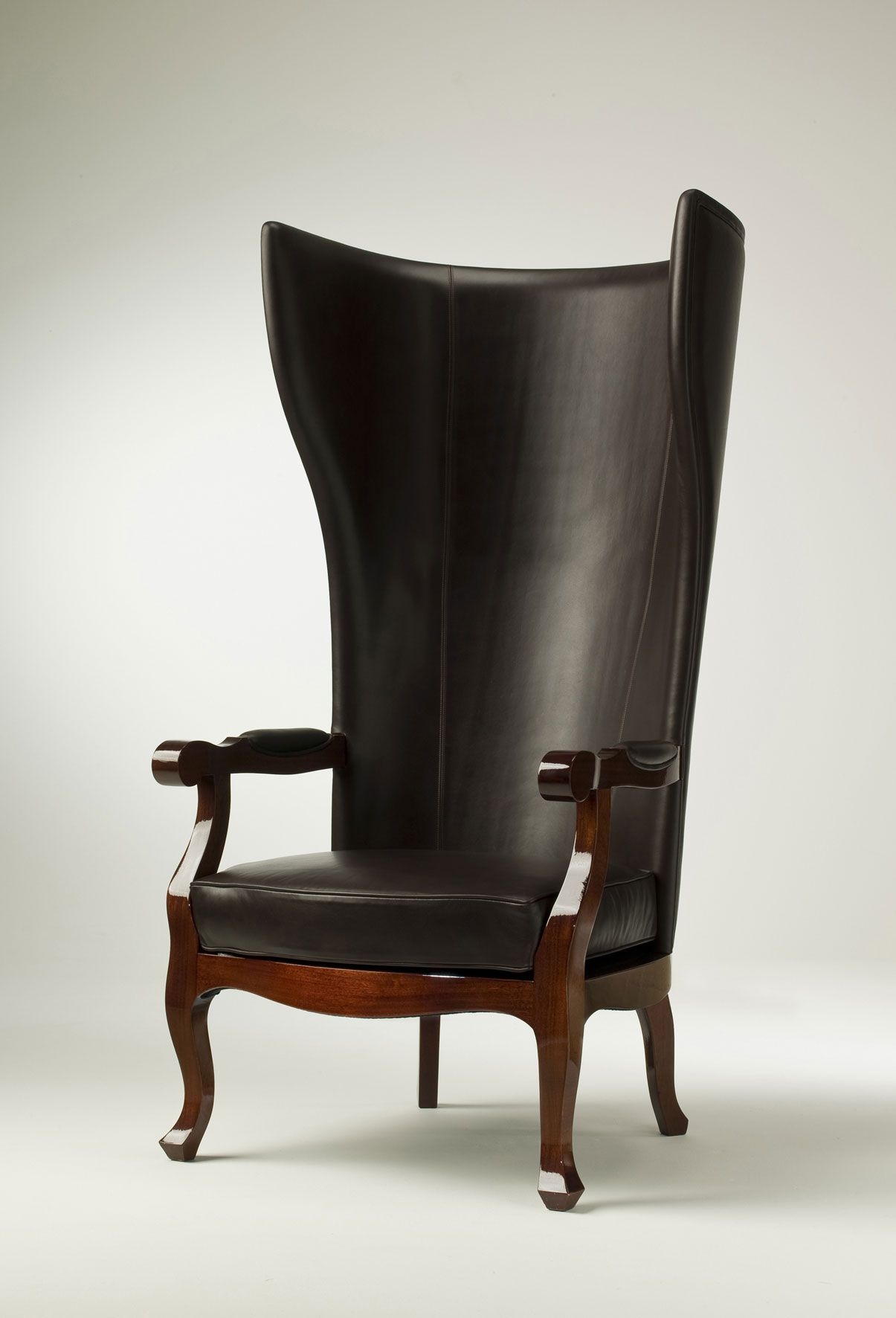 ... COLLECTIONS > Seating > Armchairs > HIGH BACK WING ARMCHAIR DESIGN XVV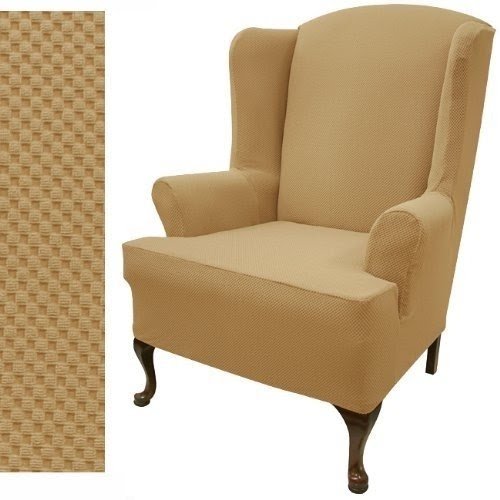 This fashionable slipcover is made of 95% polyester and 5% spandex, suitable for wing chairs with removable T shaped cushions. The slipcover is elastic (stretches up to 30%), durable, and easy to install. Machine-washable.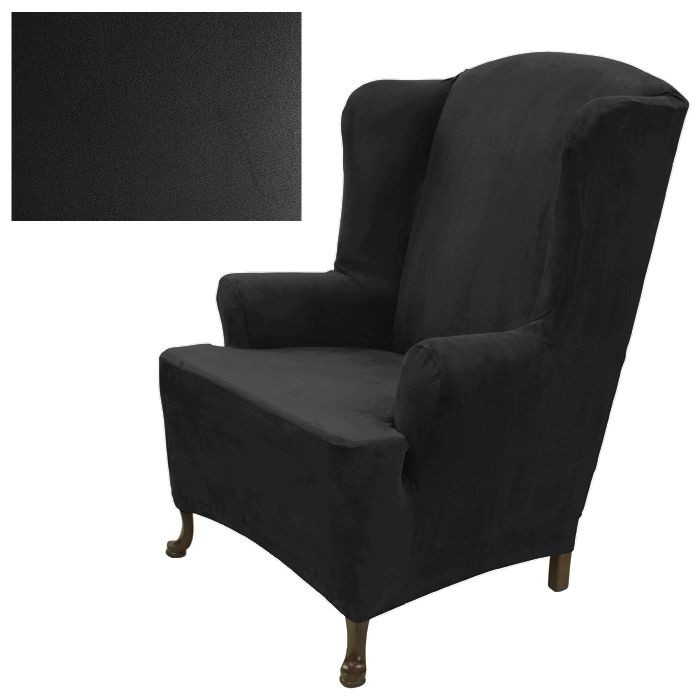 It is a stretch suede wing chair cover that has got an ebony color and is perfect for any style and décor. This cover is easy to care for, machine washable and looks fantastic in your home.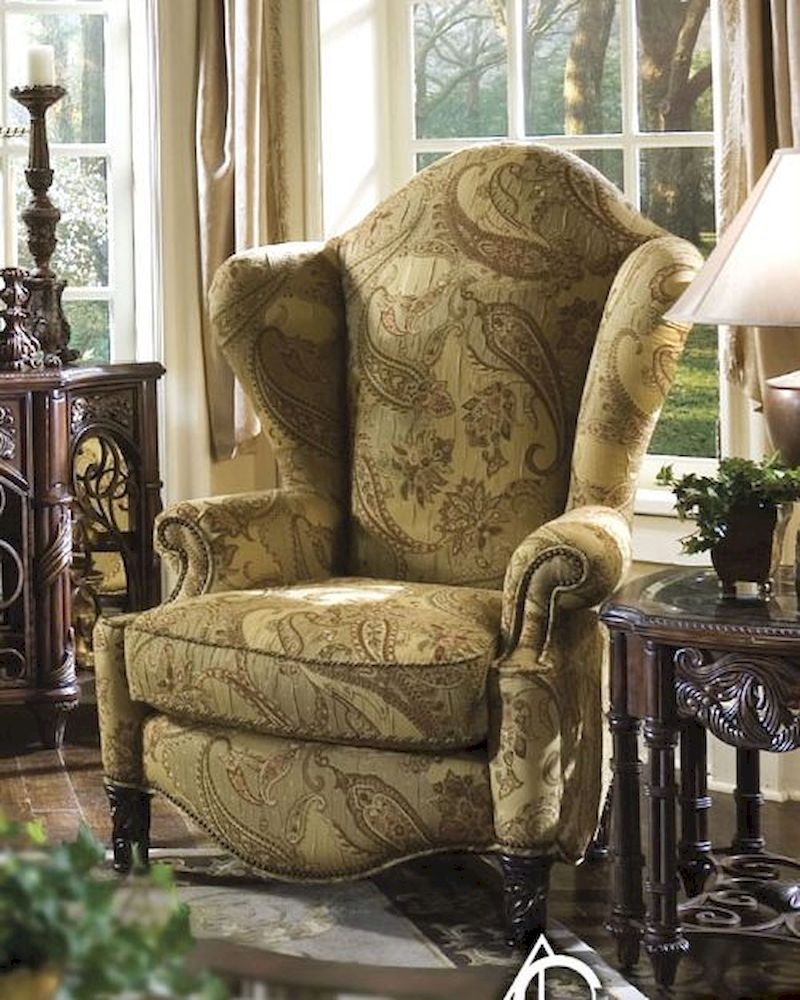 A chair exuding elegance, the Essex Manor High Back Wing Chair comes upholstered in a classy paisley fabric and hand-carved solid wood feet.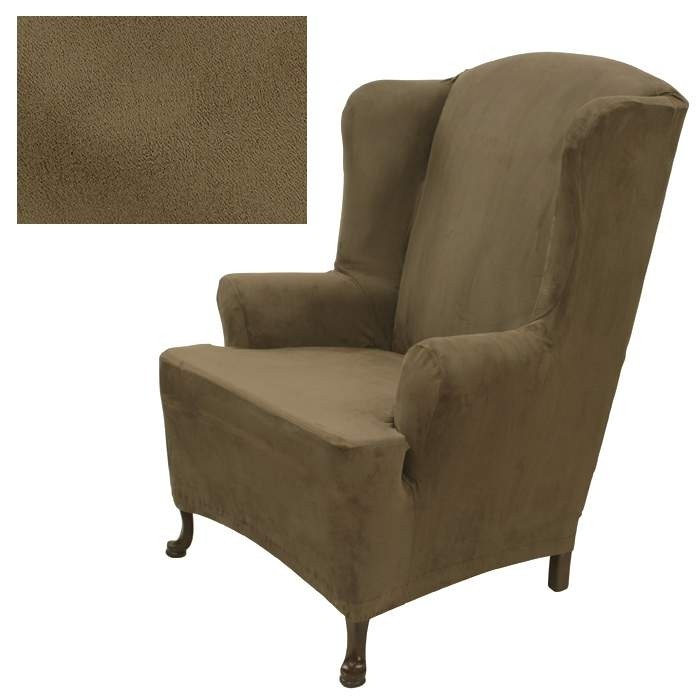 This fashionable slipcover is made of 90% polyester and 10% spandex, suitable for wing chairs with T shaped cushions. The slipcover is elastic, durable, pet-friendly, and easy to install. Machine-washable.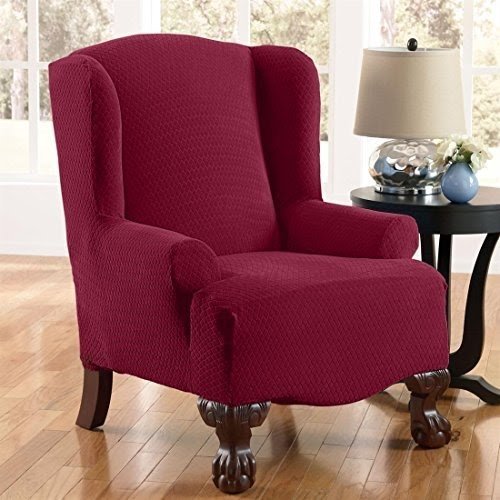 A piece of fabric that plays the role of a slipcover. The shape of this cover fits many types of standard wing chairs. It is a product made of polyester and spandex, so it is elastic, durable and very attractive.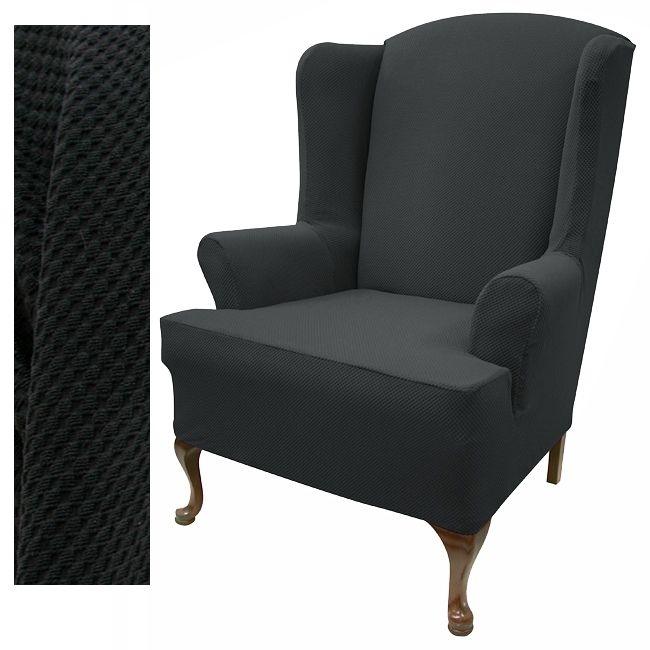 This stylish slipcover in raven black color is designed for wing loveseats with removable T shaped cushions. The cover is elastic, made of 95% polyester and 5% spandex, and can be stretched up to 30%. Wrinkle free. Machine-washable. Do not iron.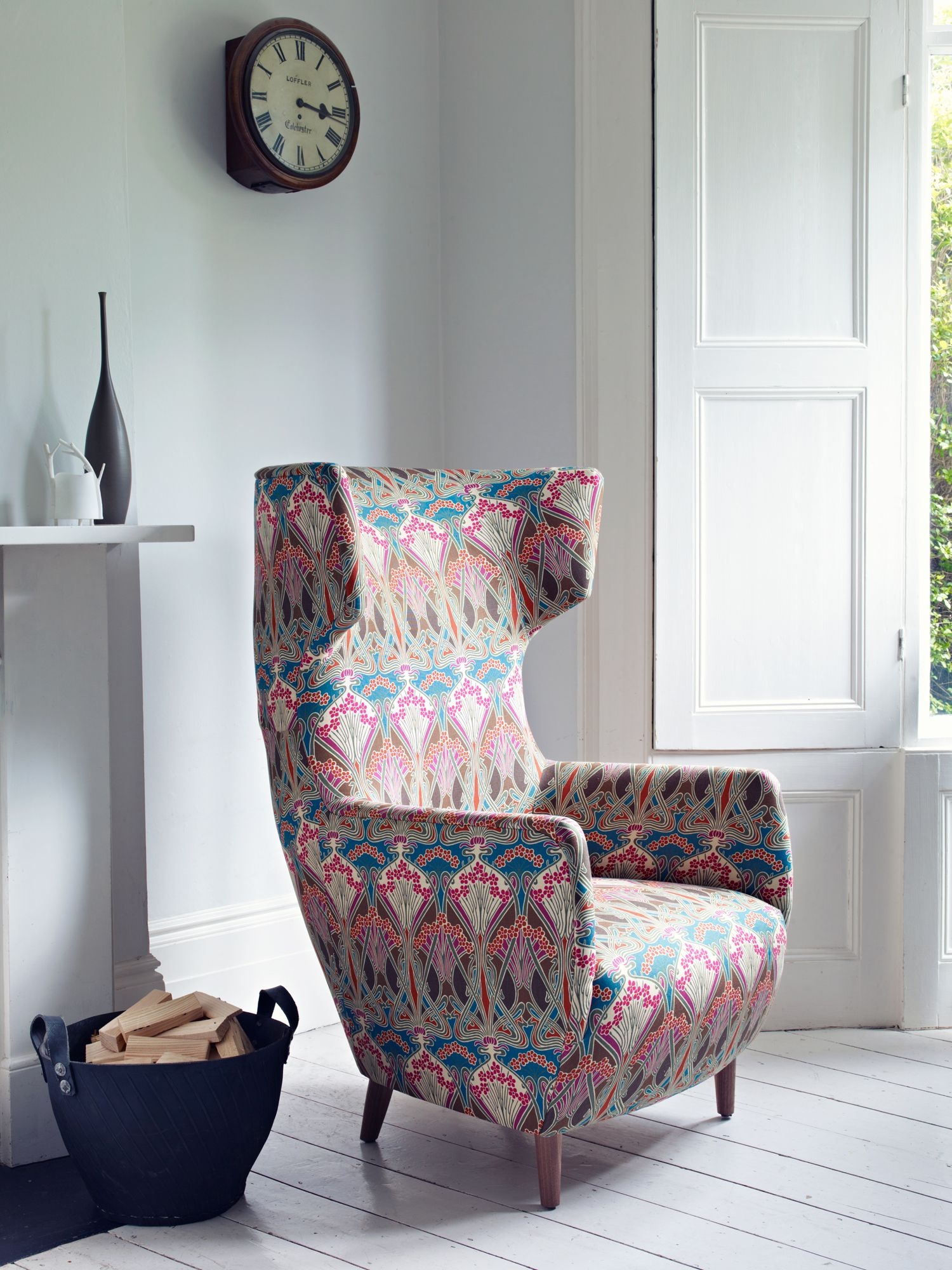 A comfortable vintage wooden armchair with low round brown tapered legs. It has a thick seat, thin panel arms, a tall wide wingback. Upholstery is of quality fabric with a closely unidentified pattern in prevalent blues, reds, greys and white.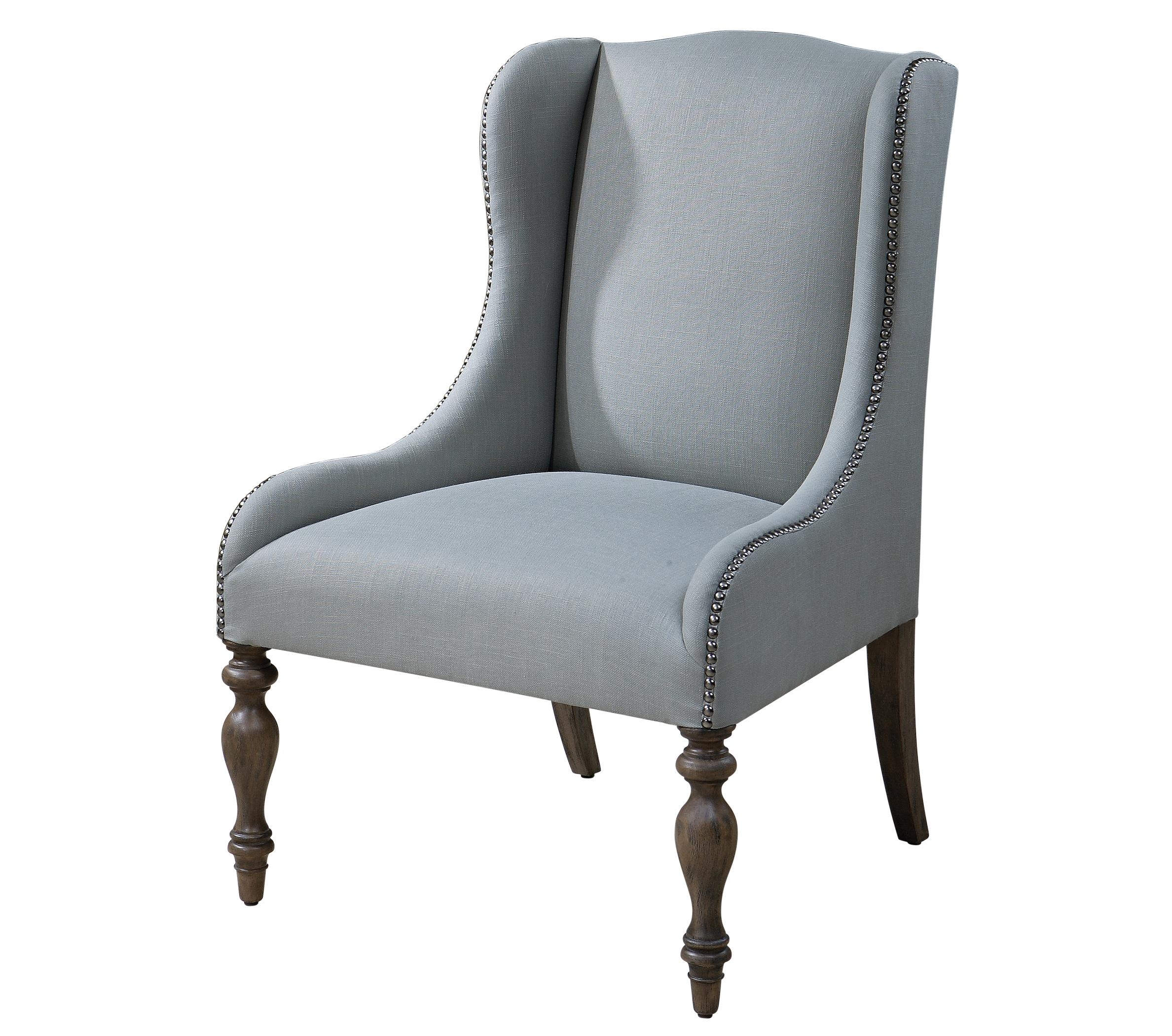 Add comfort, elegance, beauty and style to your living room with this beautiful arm chair. It has got a sea glass blue color, silver studded trim finish and solid wood construction. You need to have it.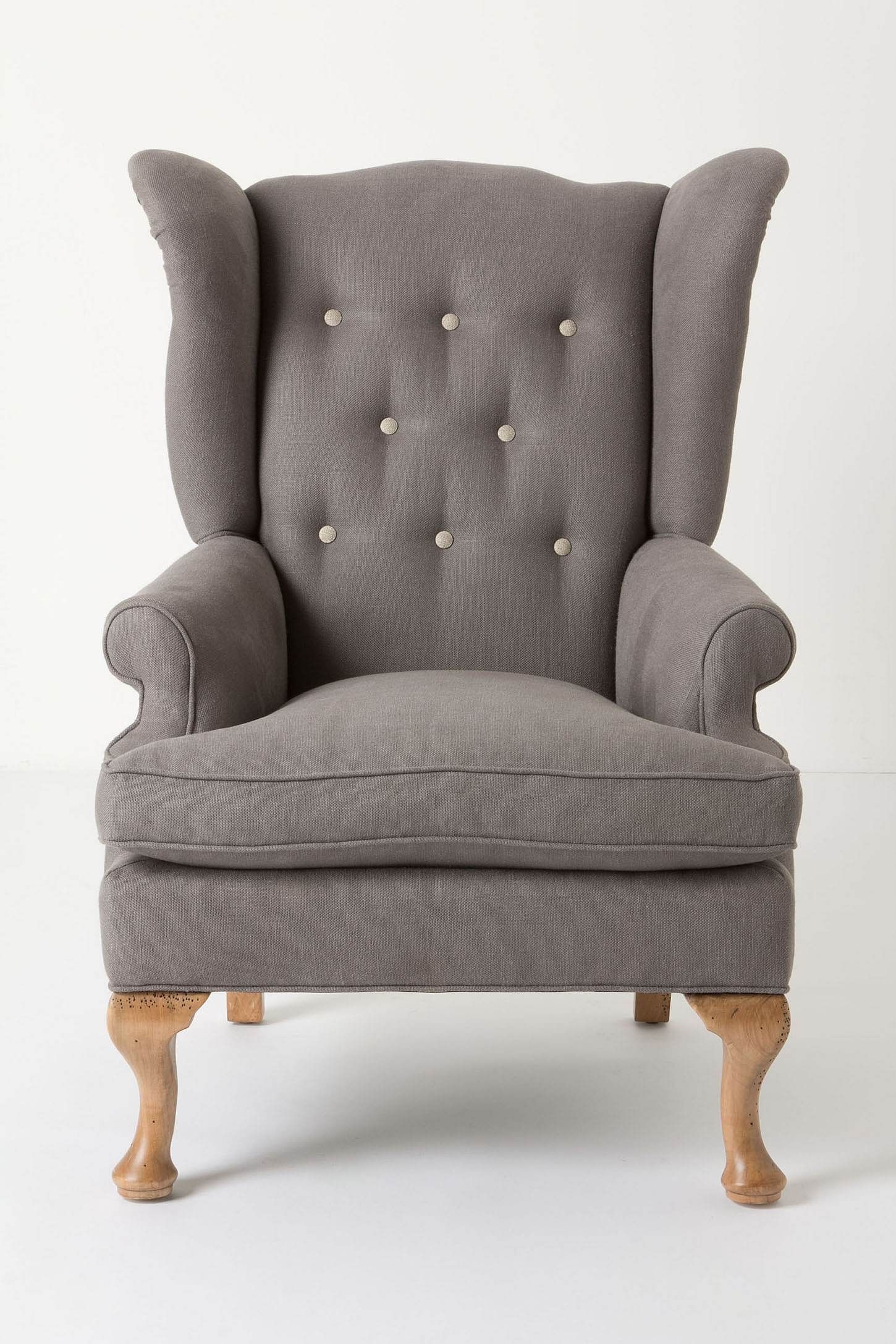 Sporting the exaggerated wings and the softly hued glax this wingback chair is a nice option for your living room or study, especially since it comes with the eight-way hand-tied seat construction of huge durability.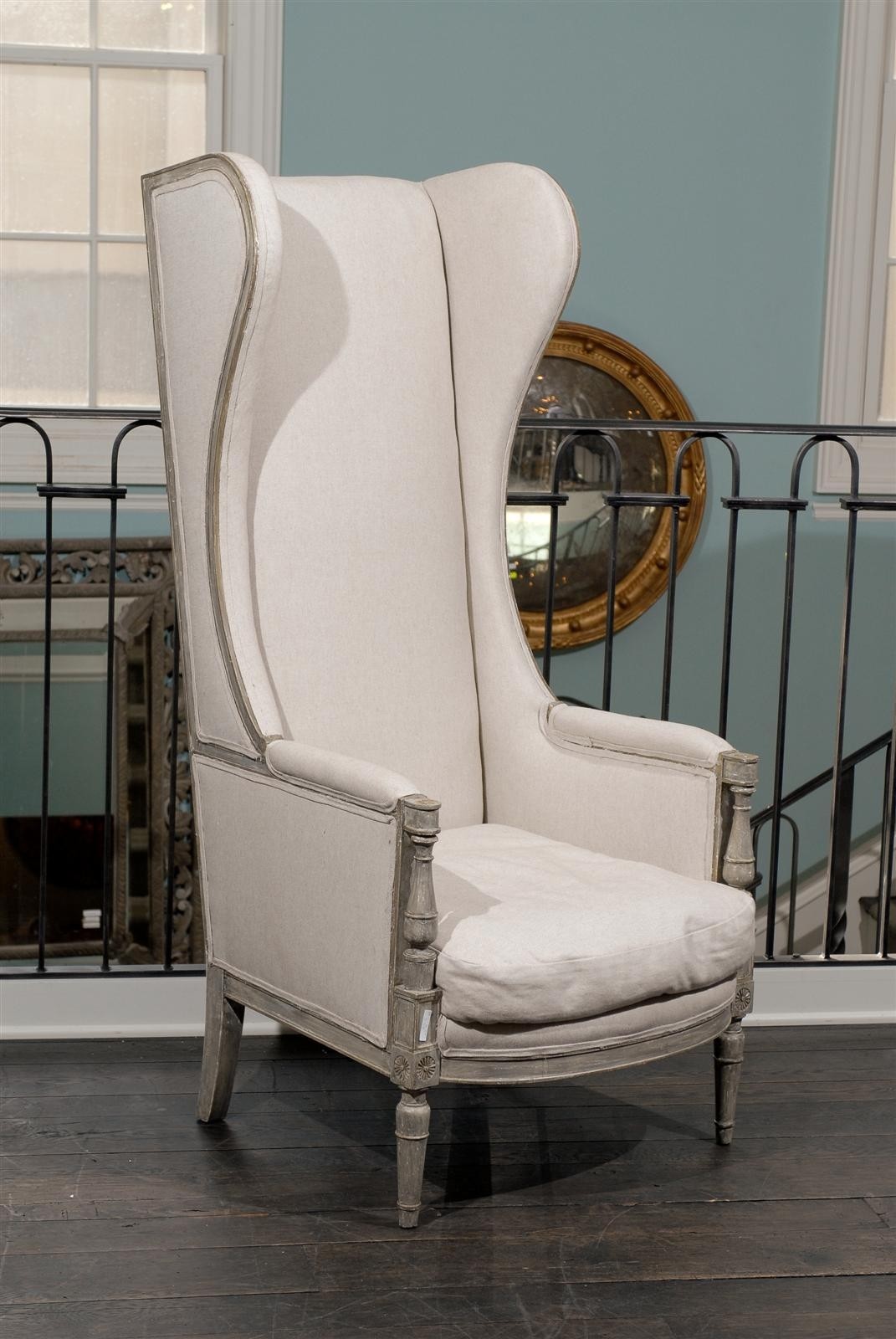 American Upholstered Painted Wood High Back Wing Chair at ...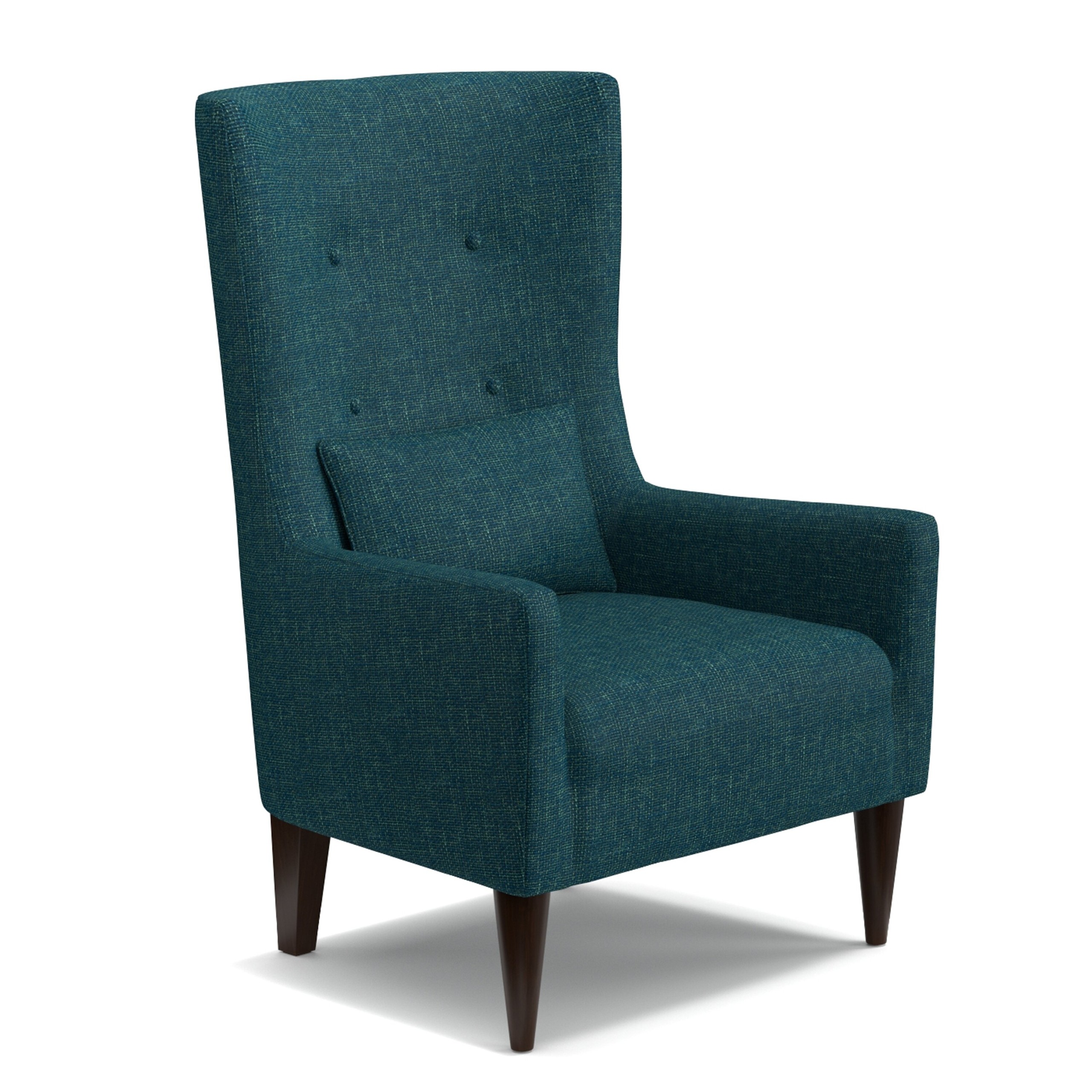 Handy Living Venecia Shelter High Back Wing Chair ...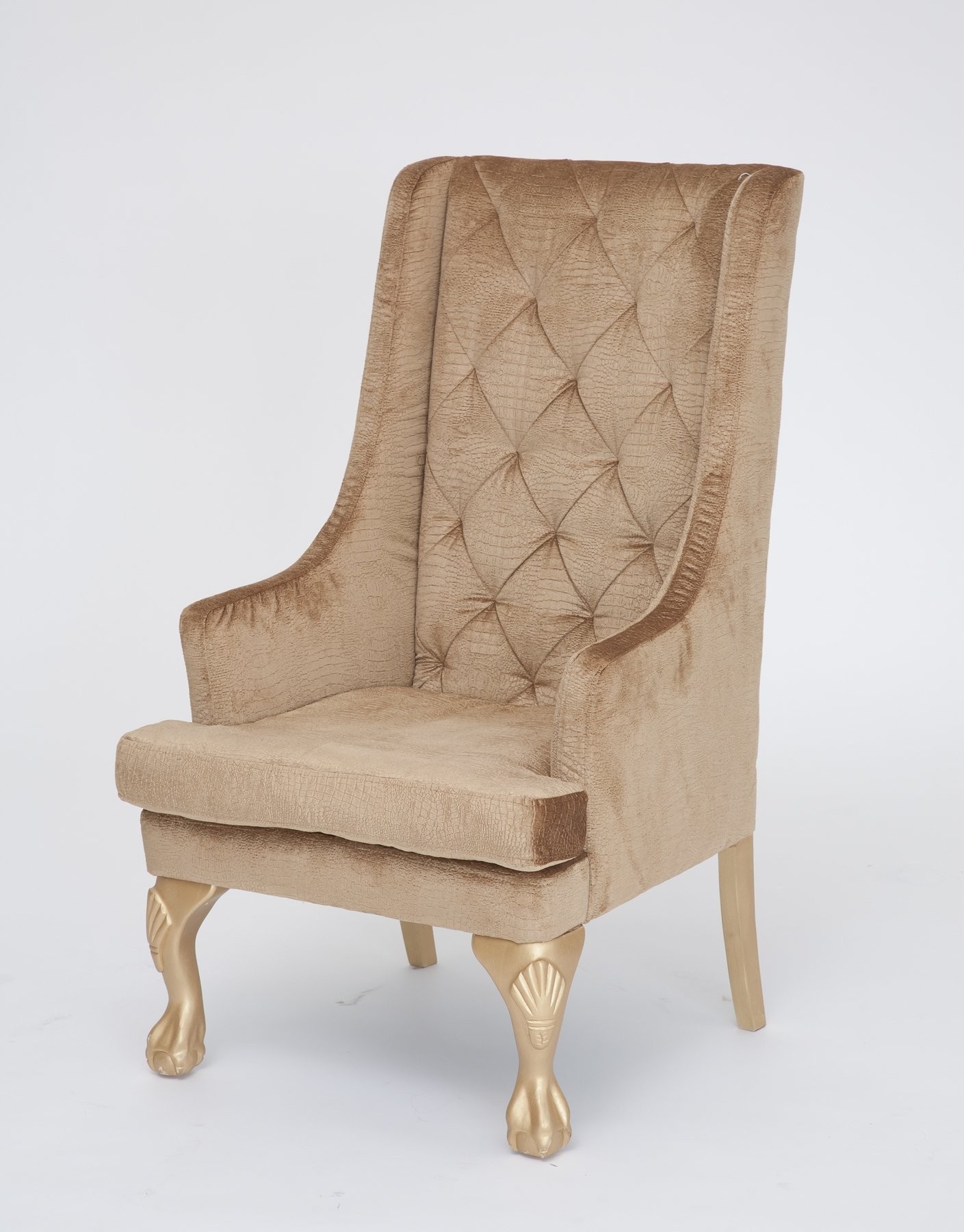 Gold High Back Wing Chair - Nüage Designs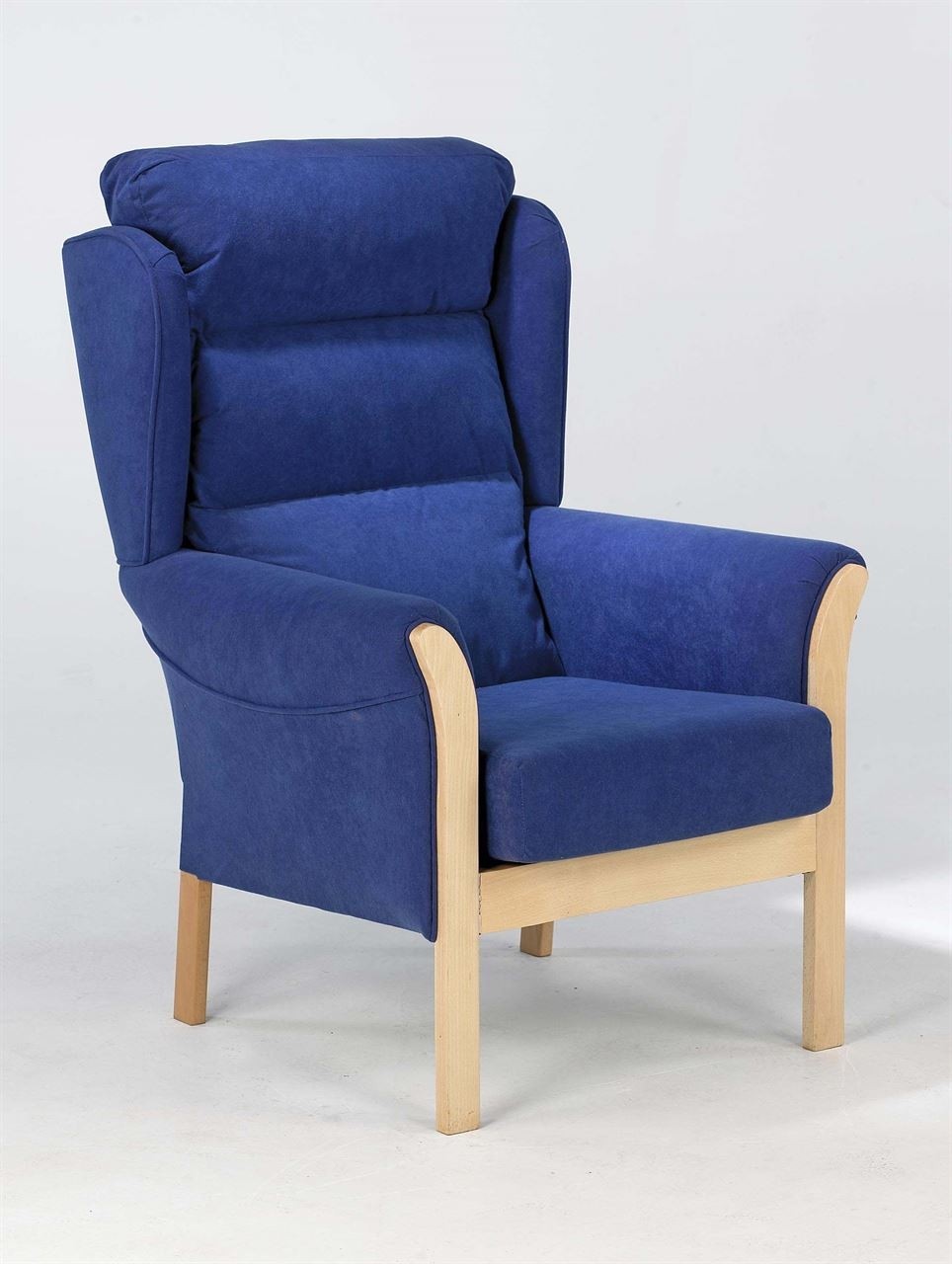 Somerford High Back Wing Chair | Renray Healthcare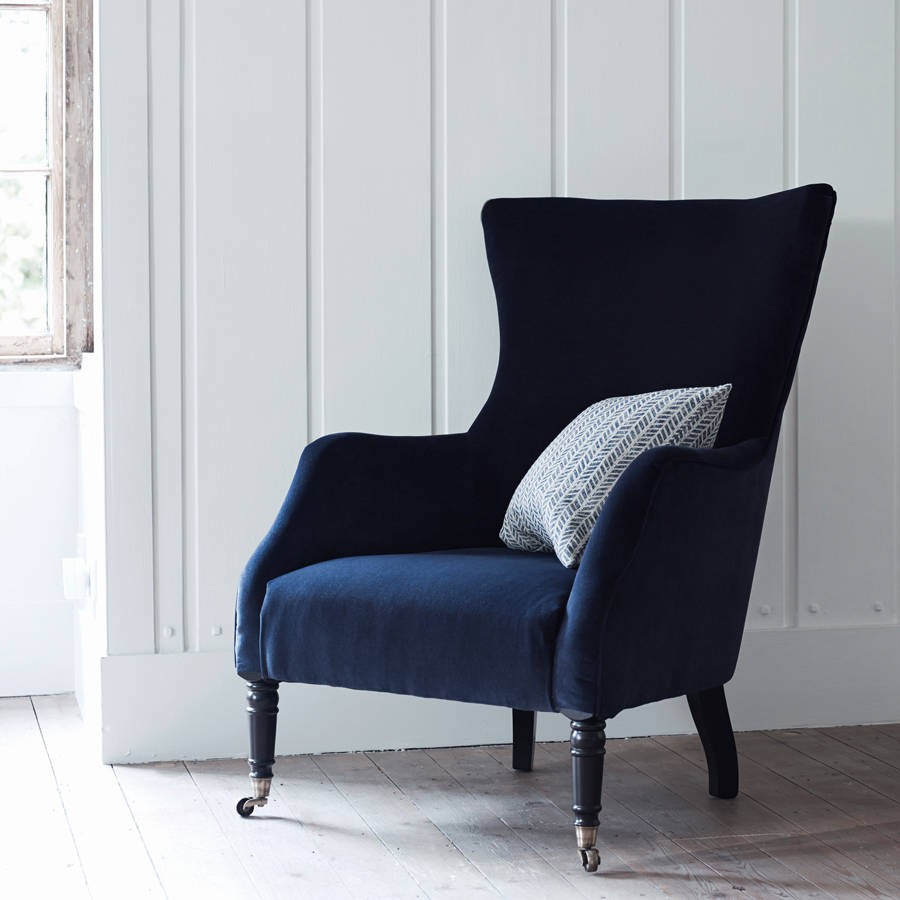 Bromley Wing Back Chair, Midnight Velvet By Rowen & Wren ...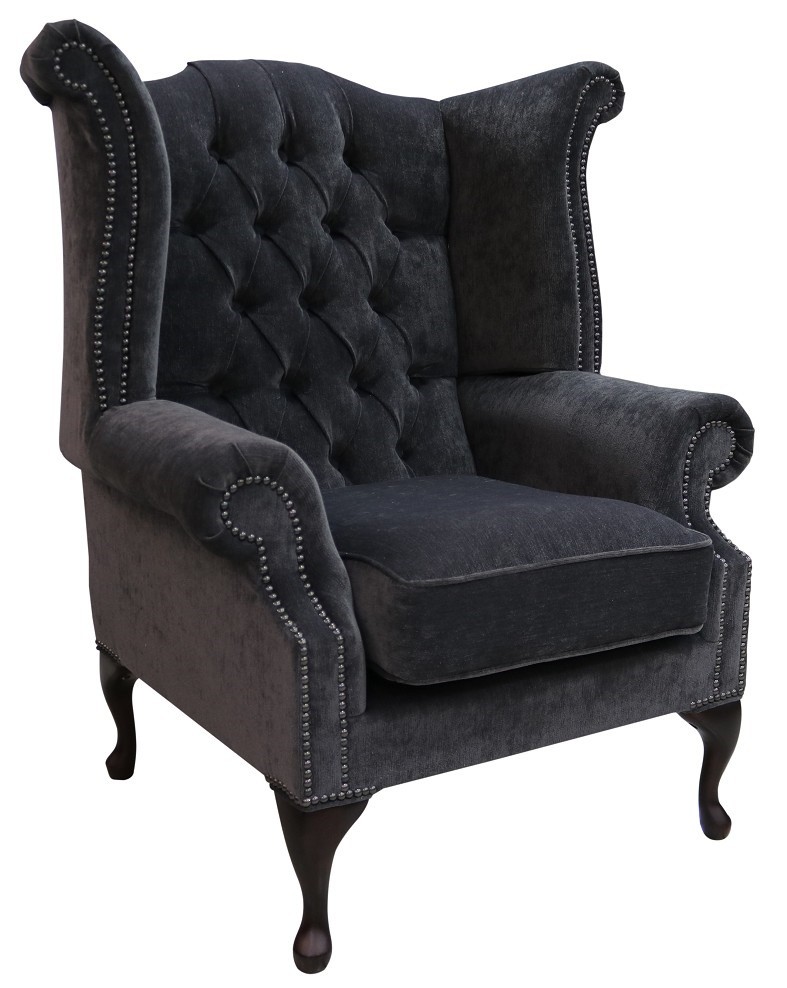 Chesterfield Queen Anne High Back Wing Chair Pimlico ...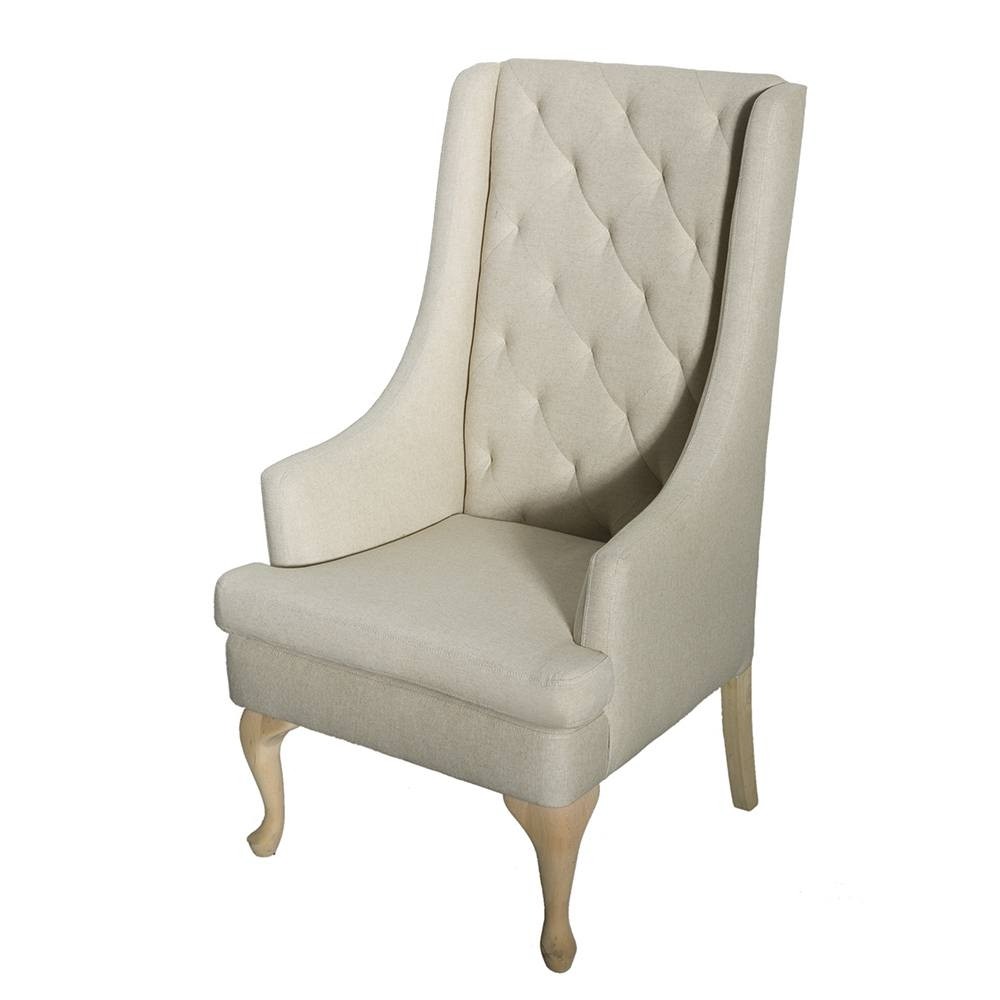 Oatmeal High Back Wing Chair - Nüage Designs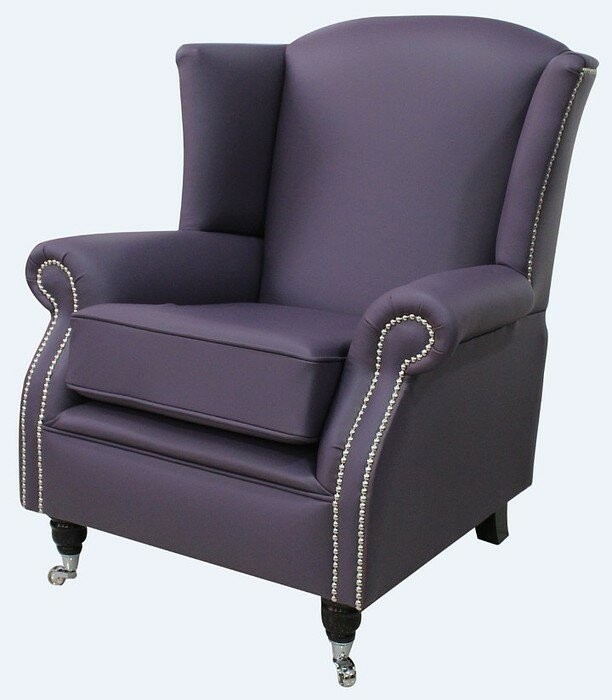 High Back Wingback Chairs - Home Ideas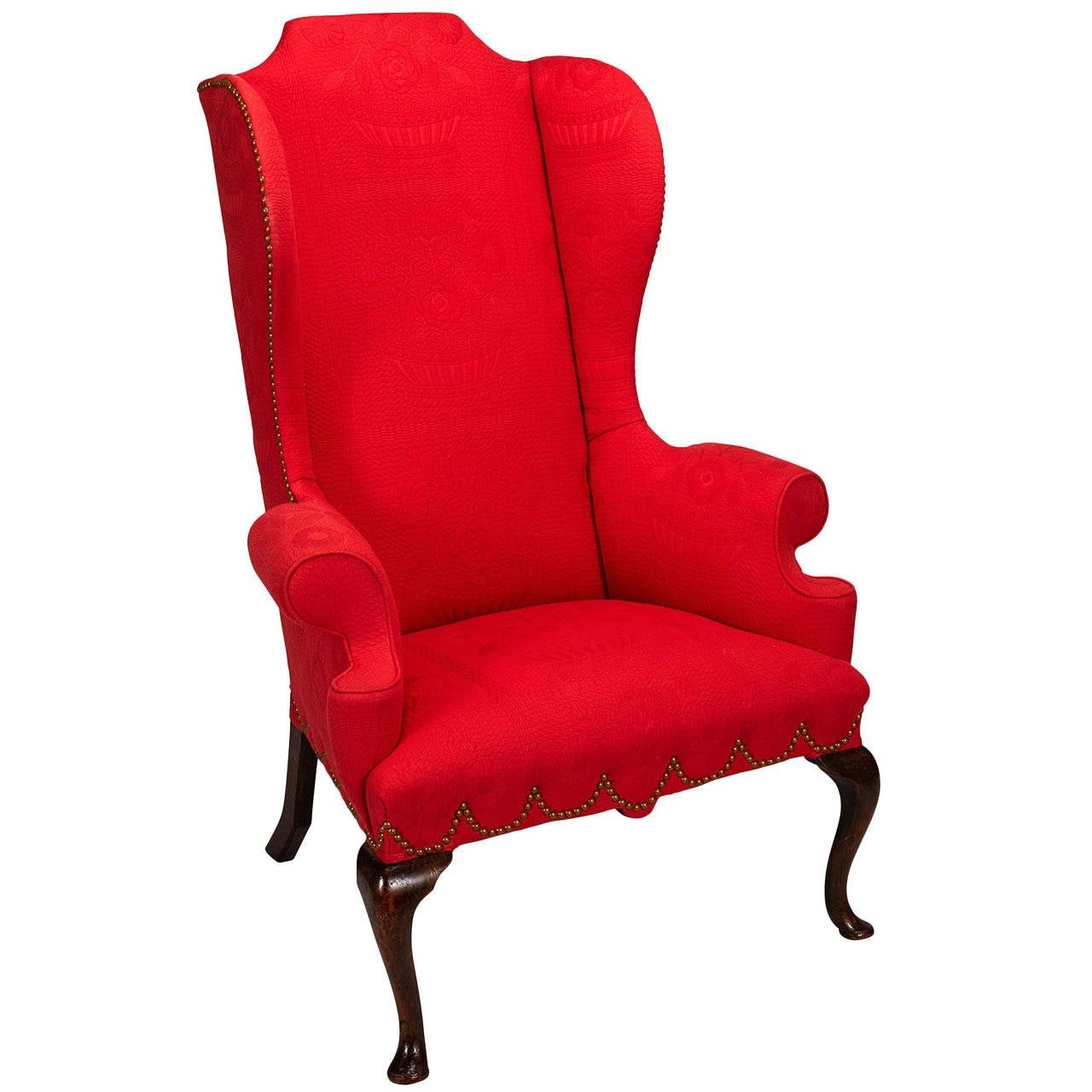 George II Style High Back Wing Chair at 1stdibs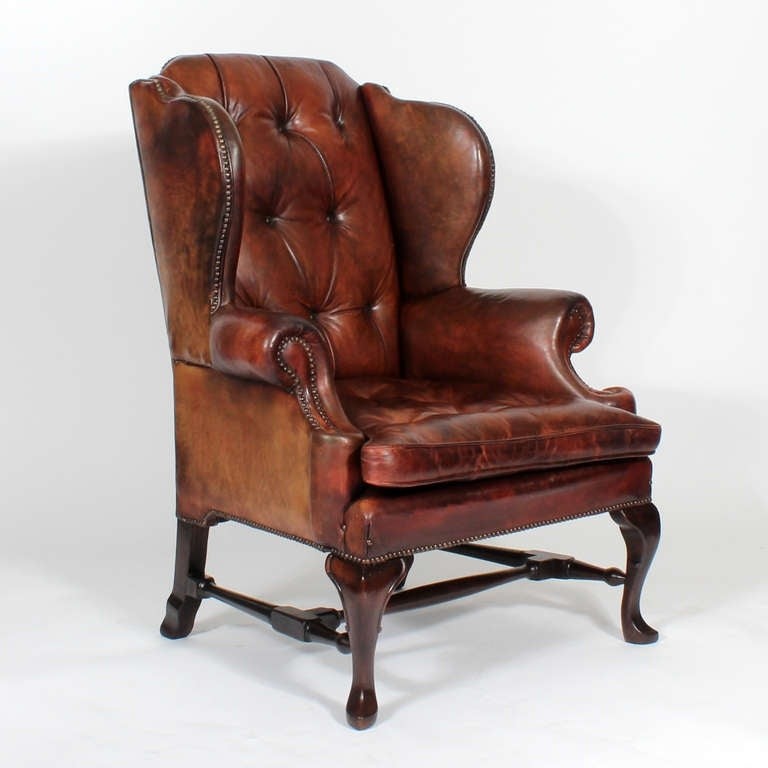 Pair of Early 20th Century Brass Tacked Tufted Leather ...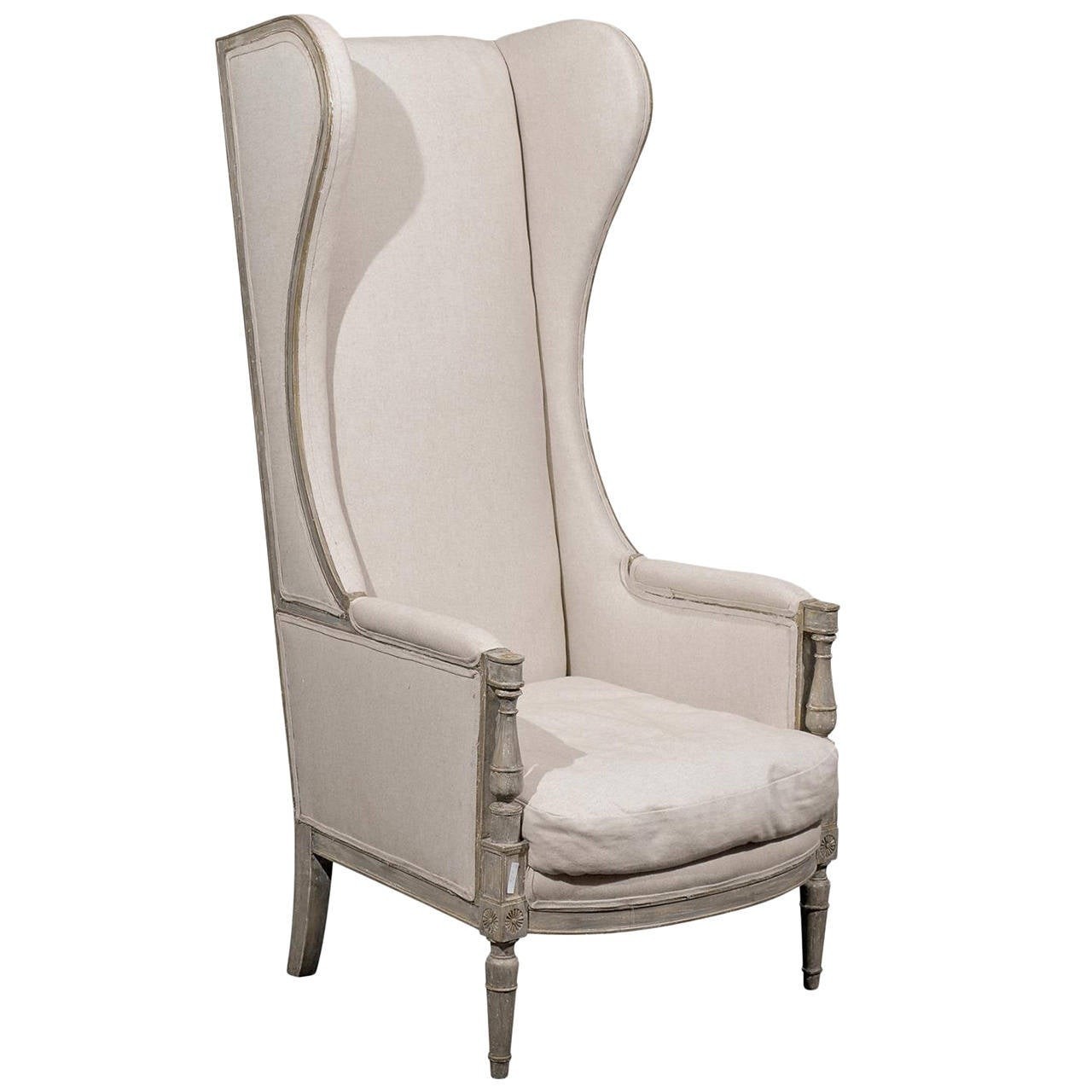 American Upholstered Painted Wood High Back Wing Chair at ...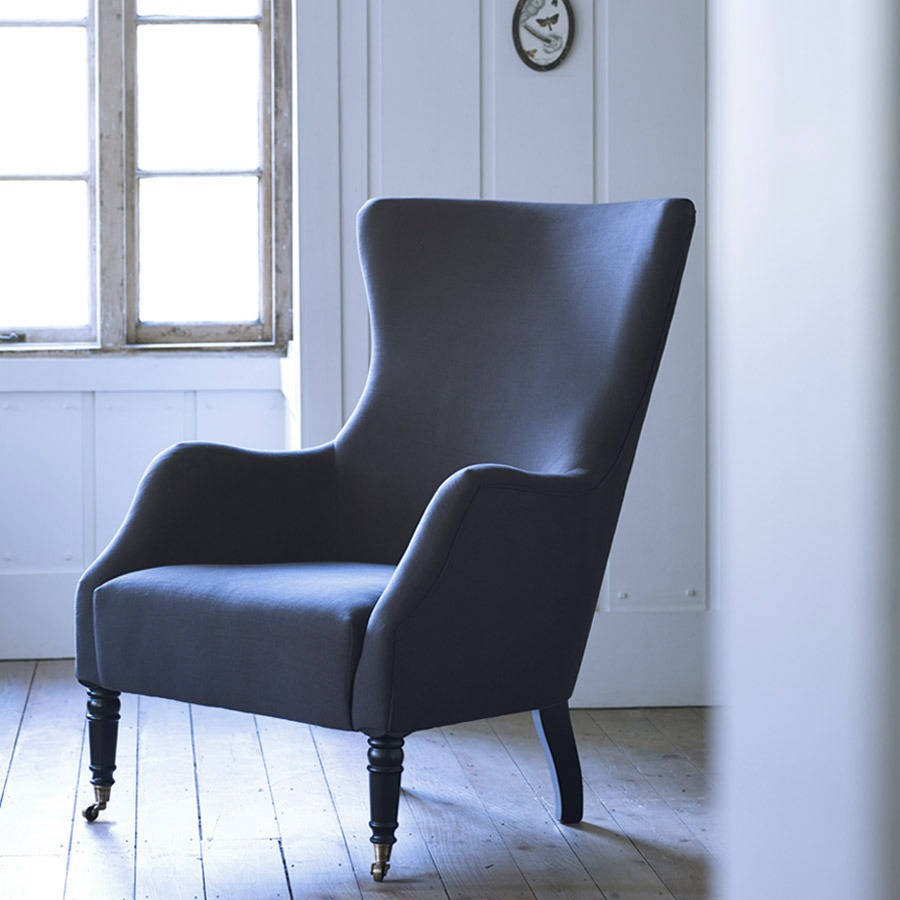 bromley wing back chair by rowen & wren ...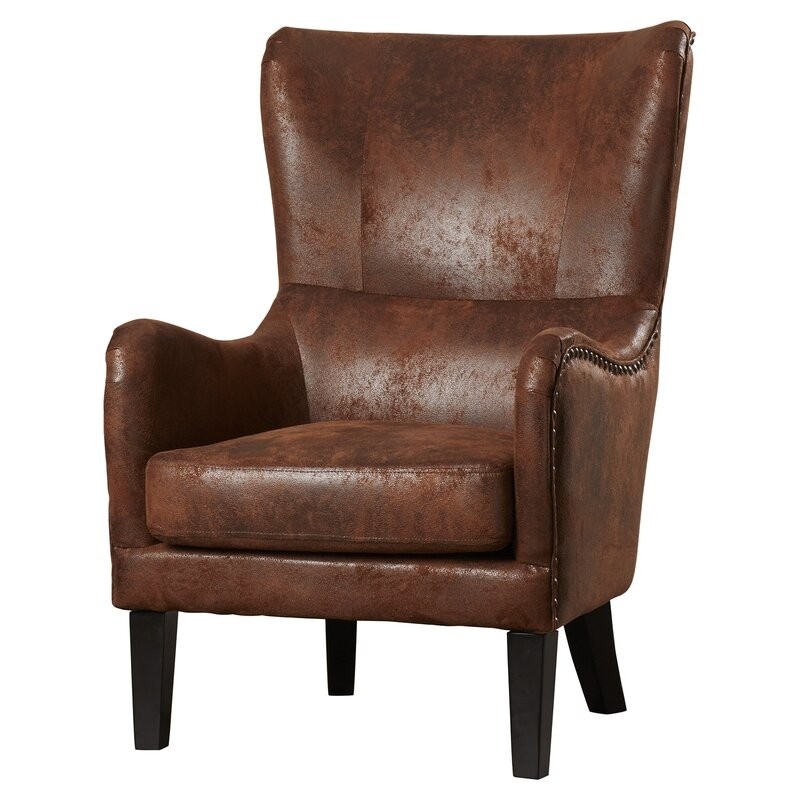 Gordon High Back Wingback Chair & Reviews | Birch Lane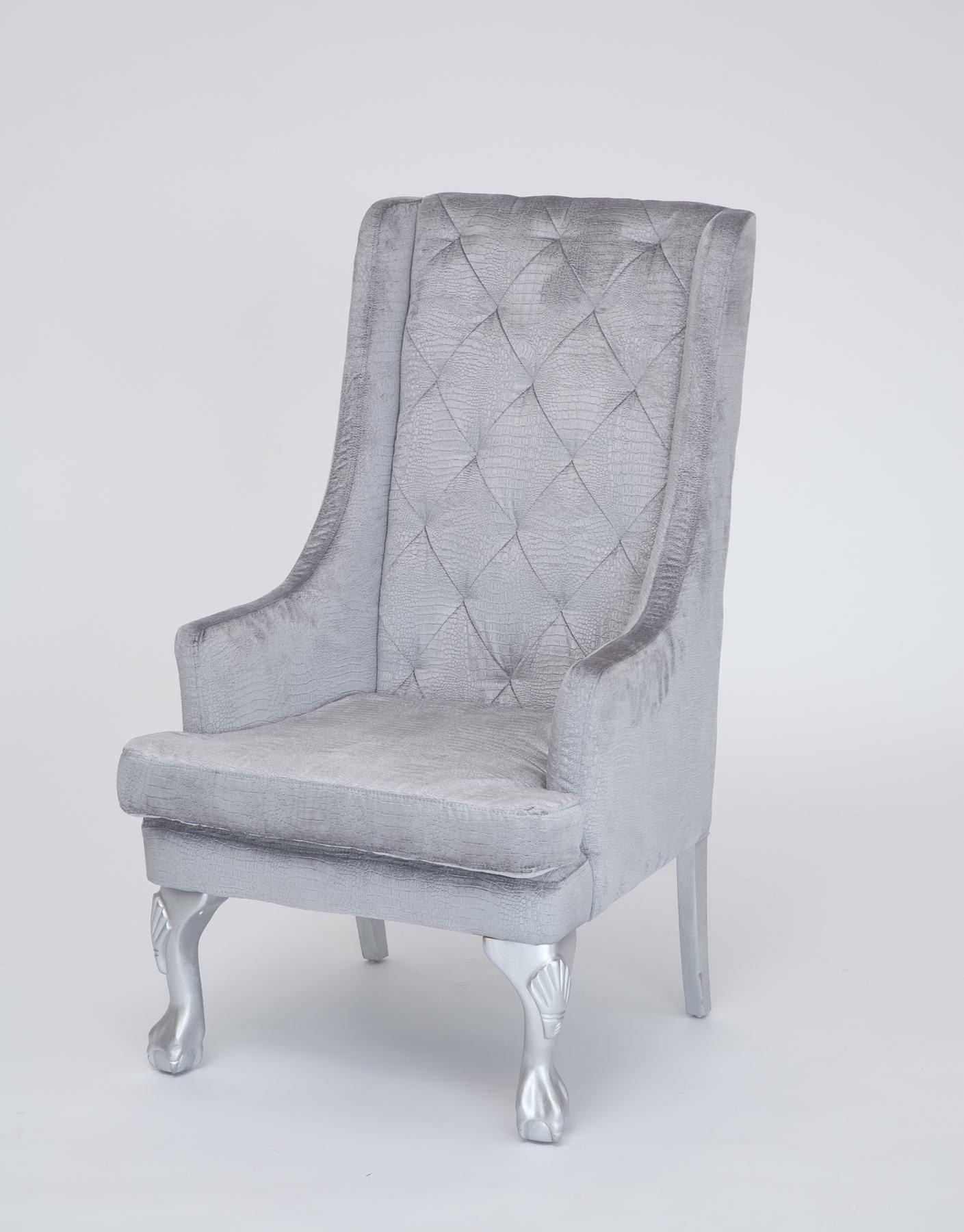 Silver High Back Wing Chair - Nüage Designs