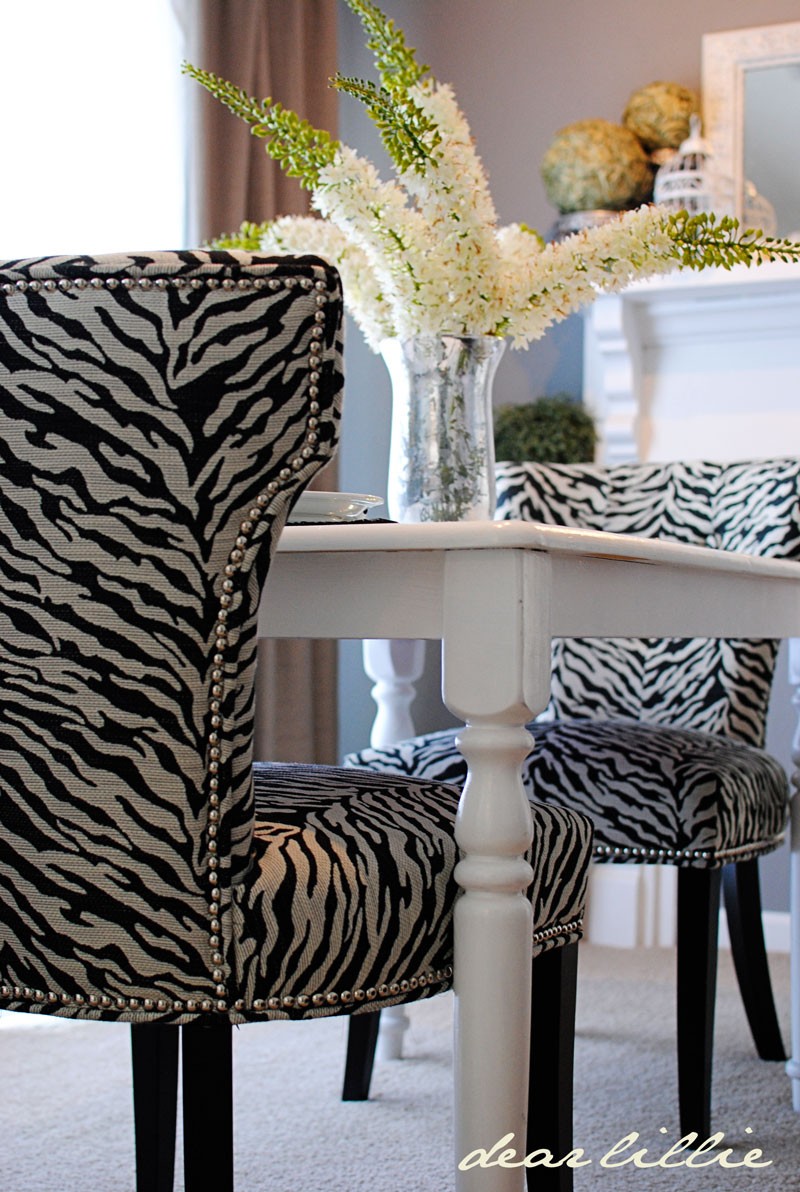 Now you can spice up your home with wildlife accents, thanks to those snazzy dining chairs with zebra print upholstery. They are beautified by a nail head trim and rest on espresso-finished flared legs.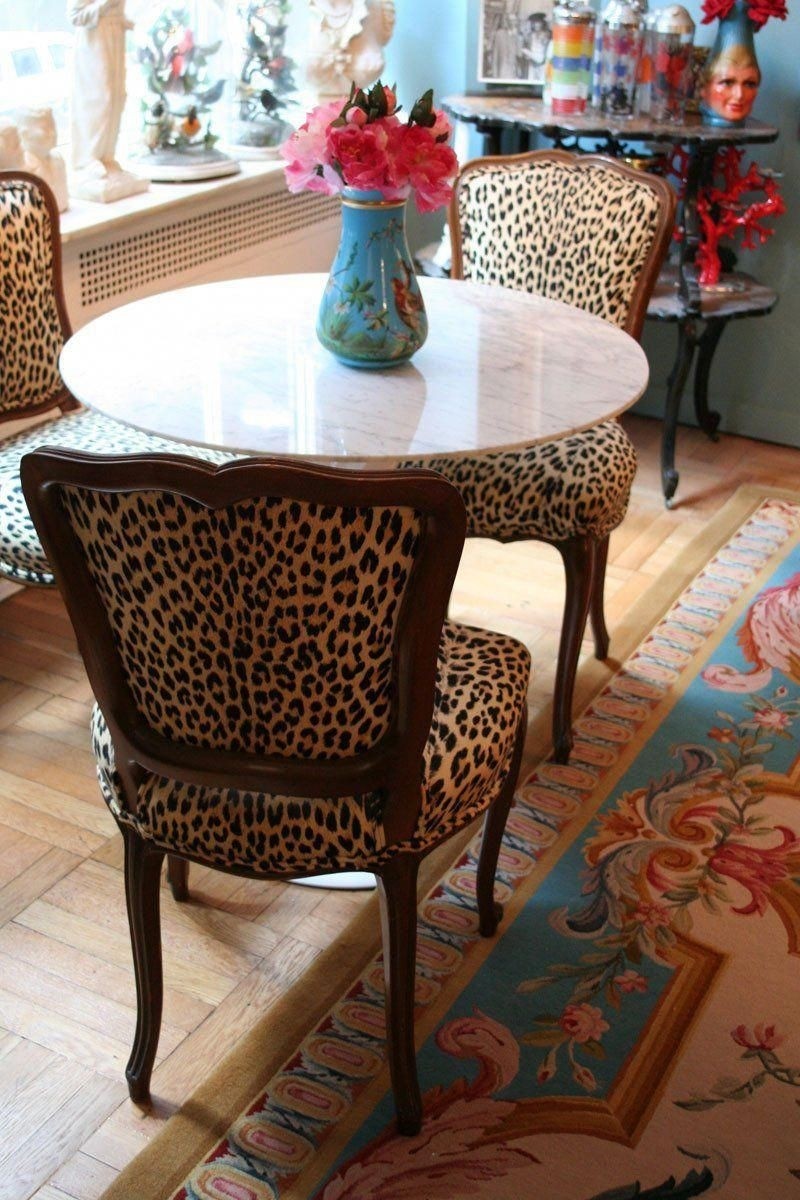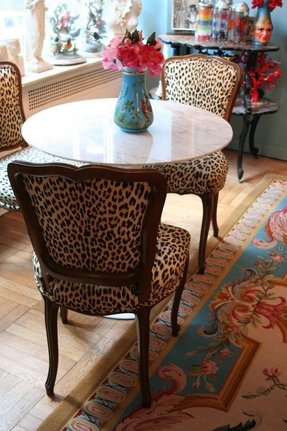 Pretty-looking contemporary dining chairs with wooden frames finished in warm brown. A chair has thin curved grooved legs and a flared fullback with a wavy top rail. Upholstery is of quality light brown fabric with a dark brown leopard pattern.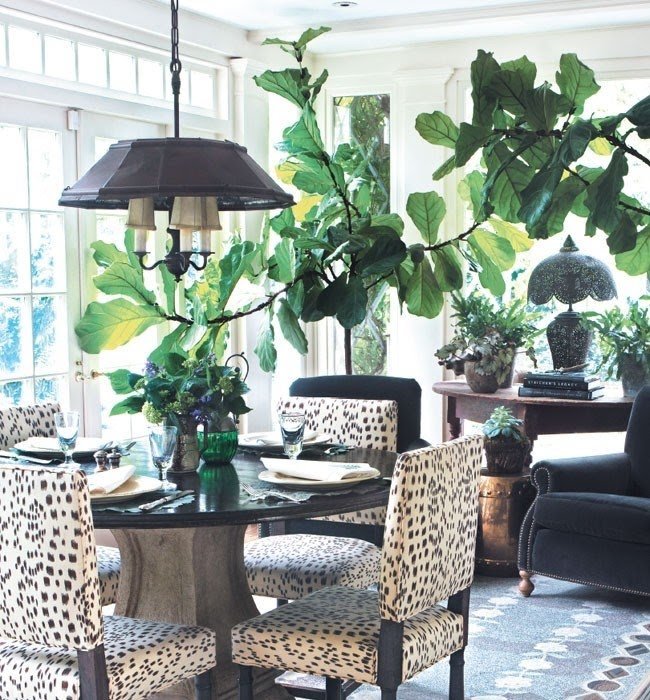 A dining set with a central wooden table that features a round, spacious top for four people. This stylization also includes four comfortable chairs with soft seats and backrests upholstered in material with an animal print.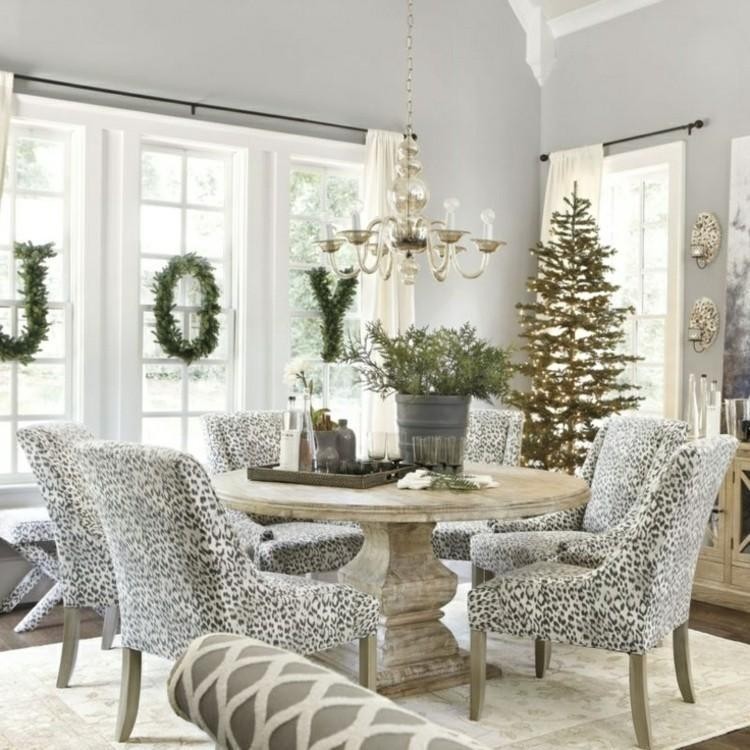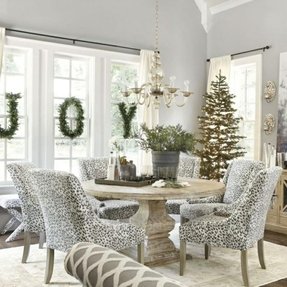 Animal Print Dining Room Chairs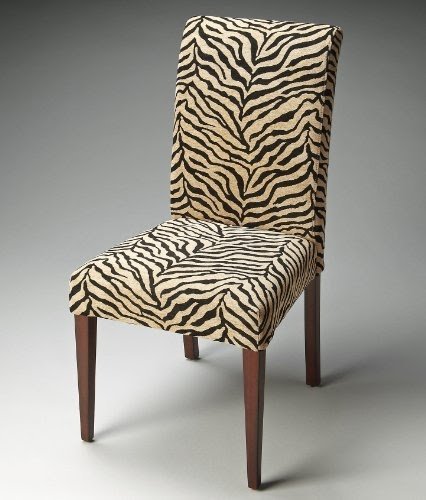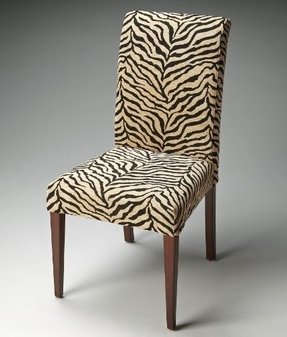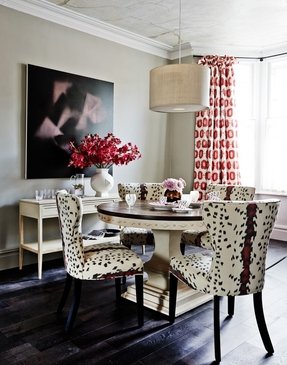 Impress with These Utterly Stylish Ideas for Dining Tables and Chairs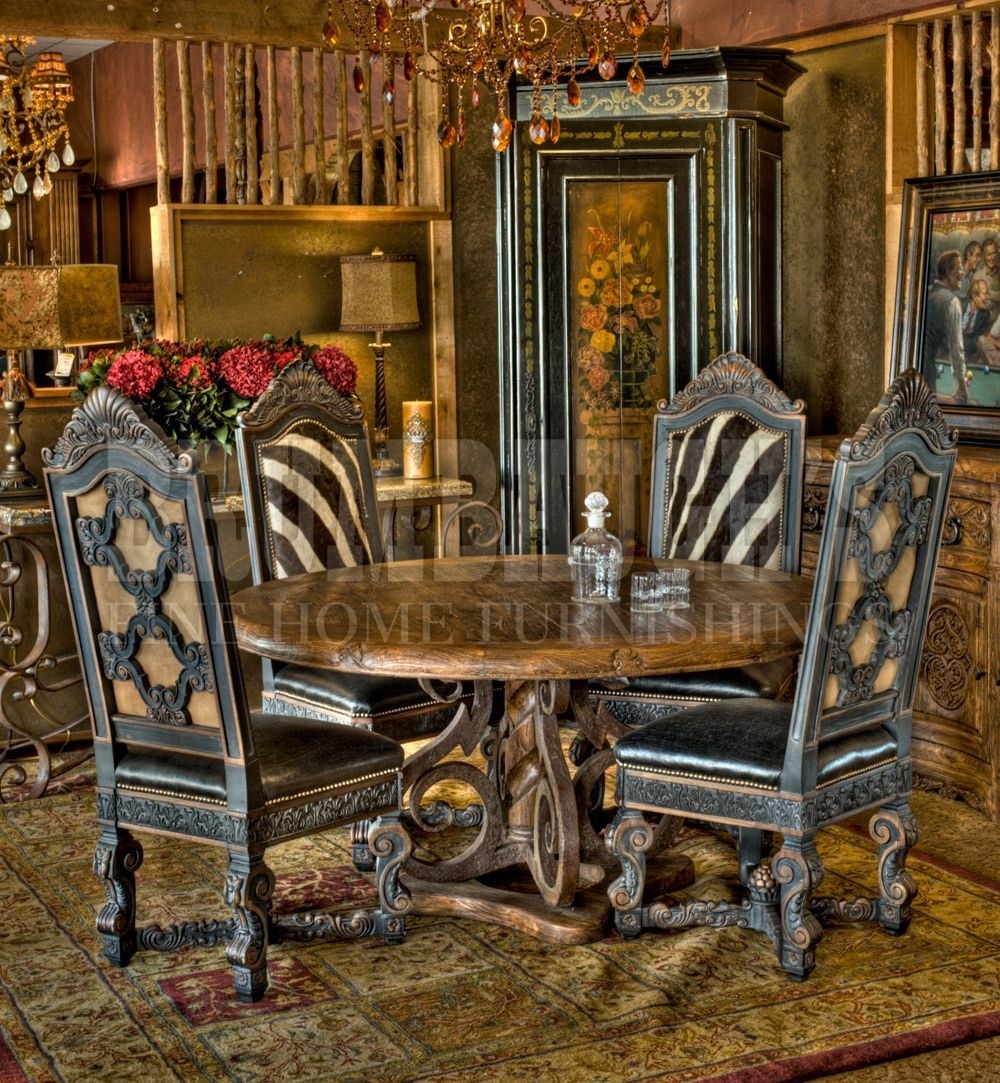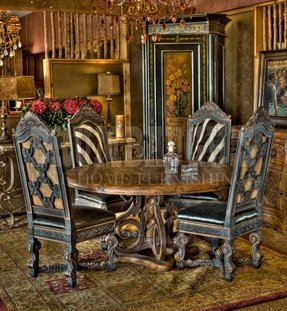 Lots of things are going on in this opulence-dripping dining room! Gilting, crystal beads chandelier, antique print rug, swirls pedestal base table are not enough: the carved dining chairs have animal print upholstery!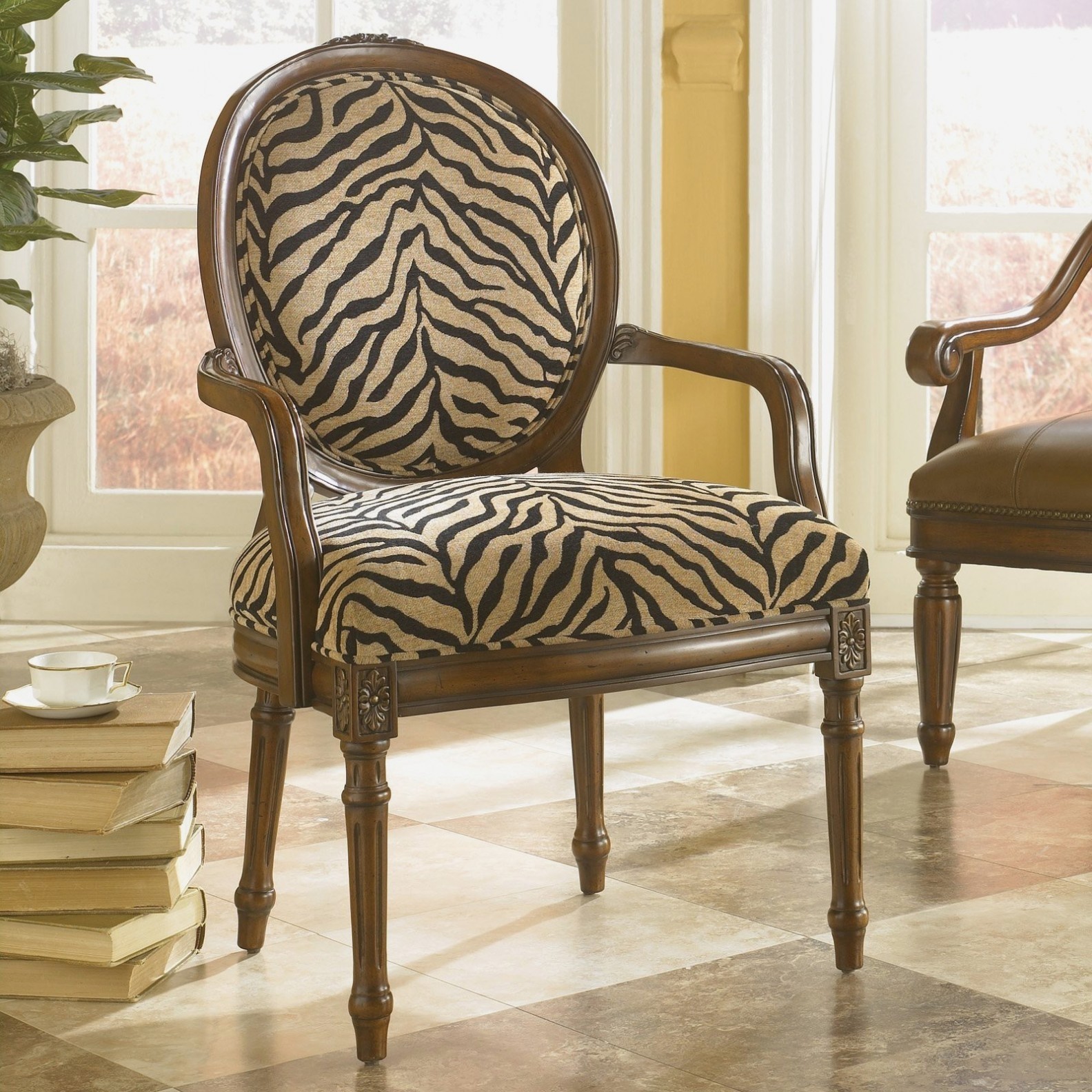 This solid chair covered with zebra pattern is made of high-quality fabric and would be perfect for any modern interior design. It looks great and would attract the attention of your guests. It looks fancy and brings to your room oriental atmosphere.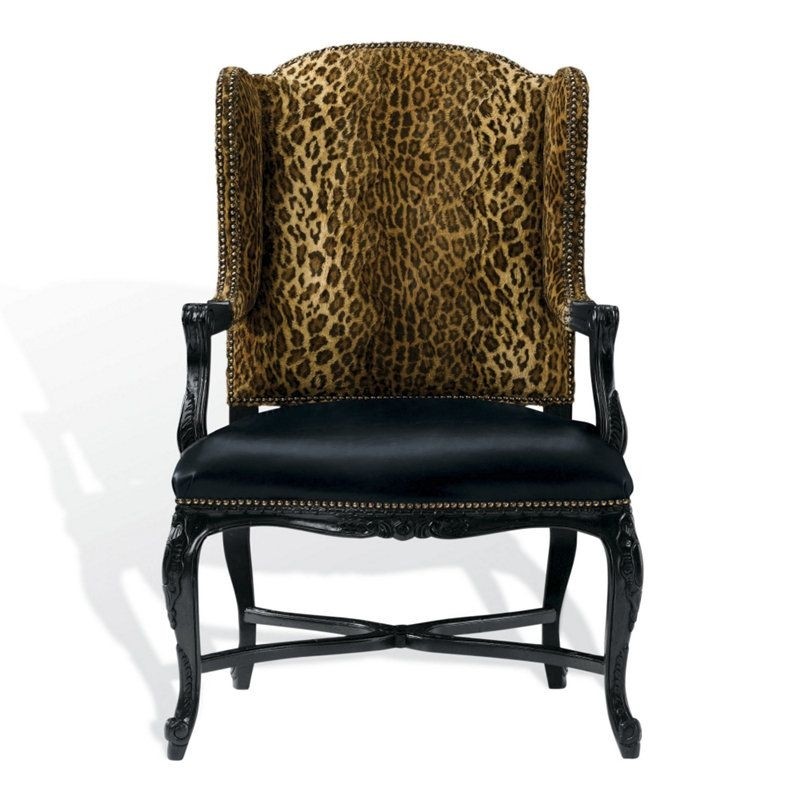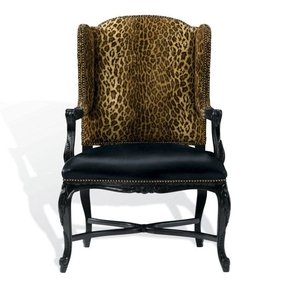 Leopard spots and bold glossy finish of the carved black base with cabriole legs give this dining room chair an extra pep. Add wingback, silver nailheads trim and black satin sheen seat upholstery and you get a totally on-trend look.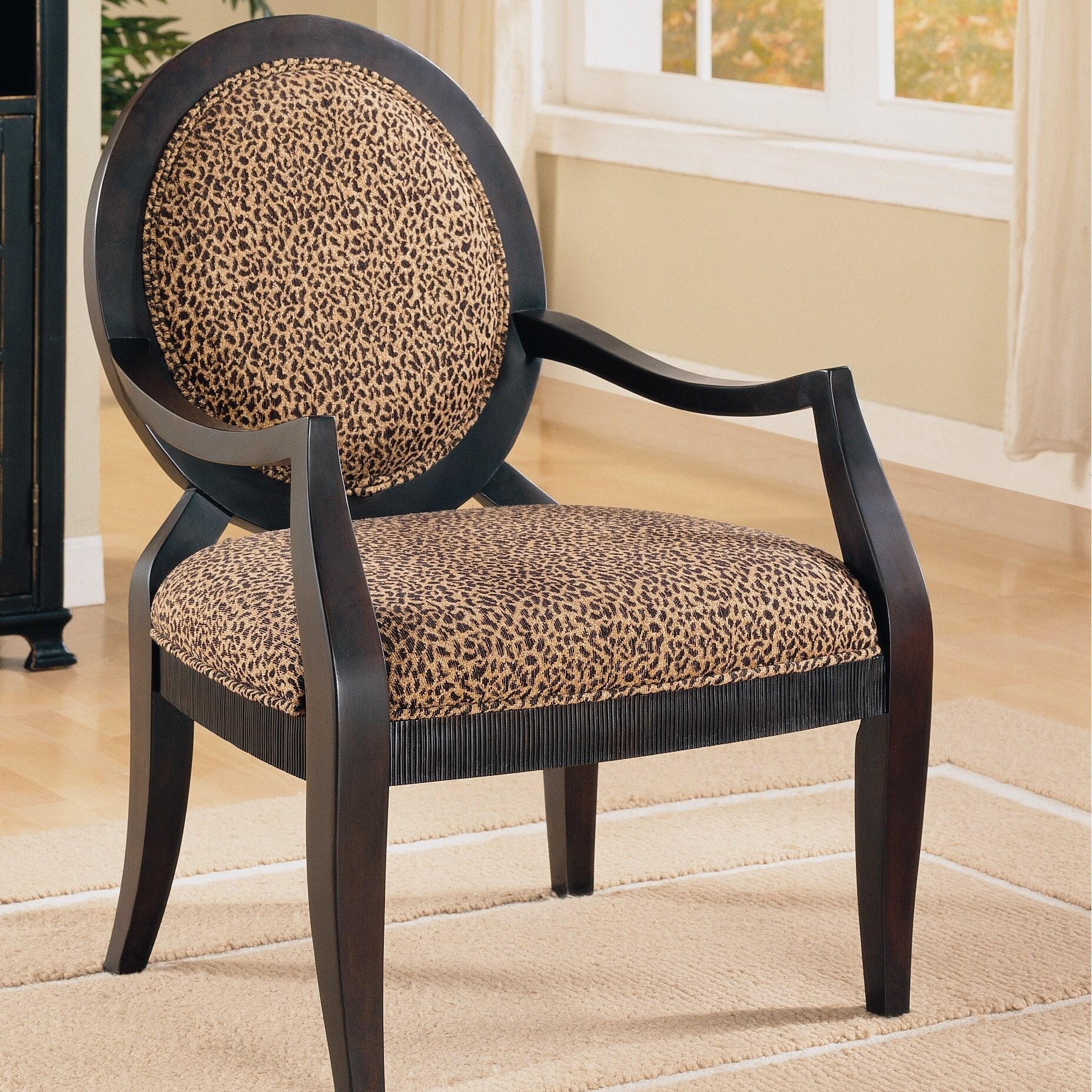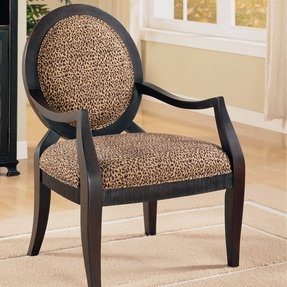 A contemporary piece of furniture that improves a functional and aesthetic level of any interior stylization. This is an armchair that features a solid wooden frame, legs and arms. It offers a soft seat and a comfortable backrest with a leopard print fabric.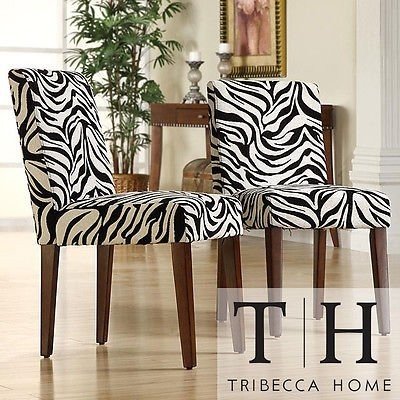 Finished in stylish zebra animal print, this pair of dining chairs will add a modern look to your interiors, both traditional and contemporary. Solid construction, standing on dark wooden legs.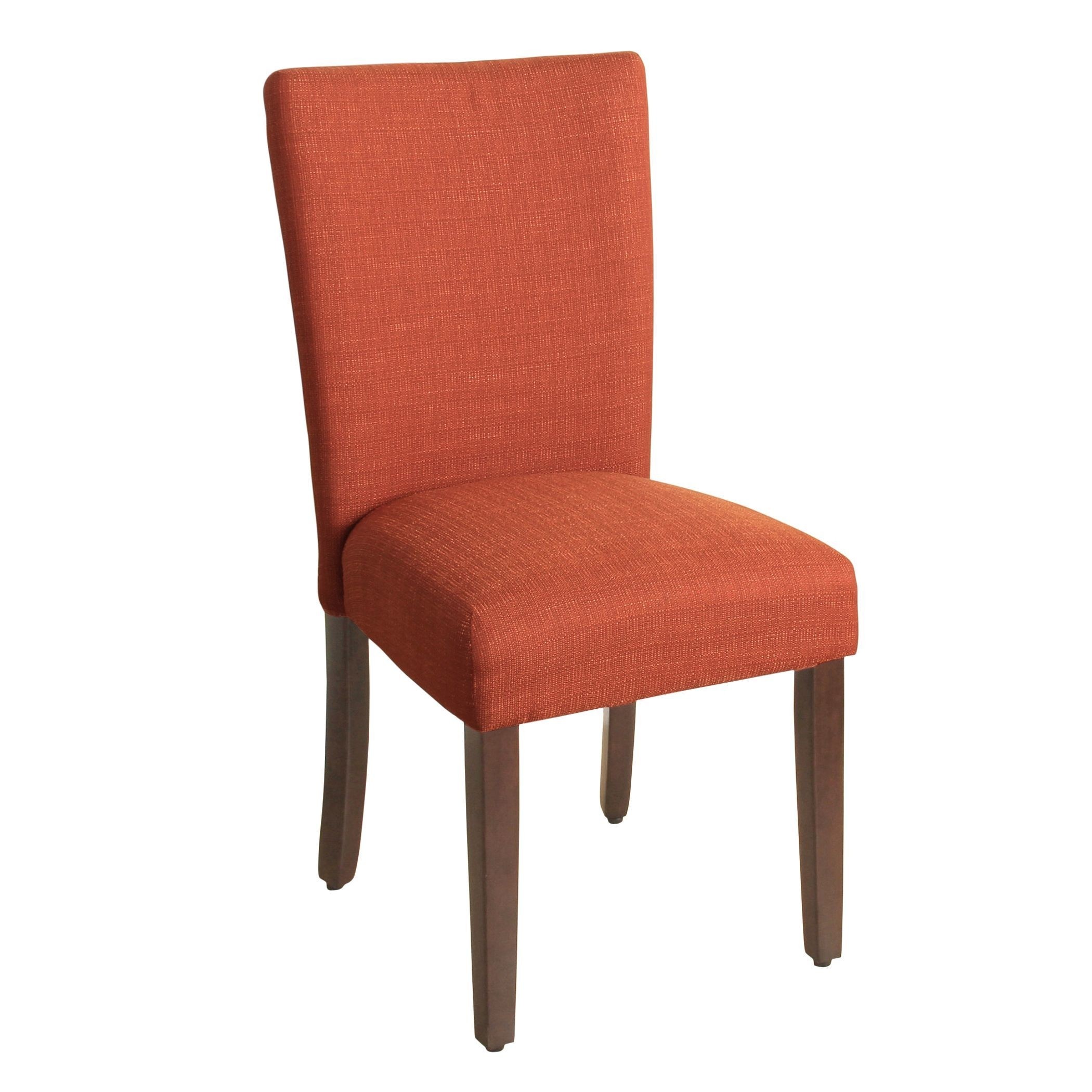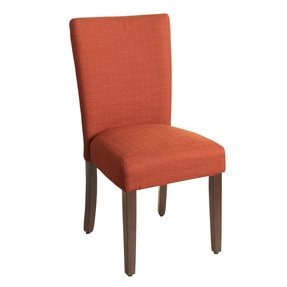 Chic Leopard Animal Print Dining Living Room Seat Set Furniture ...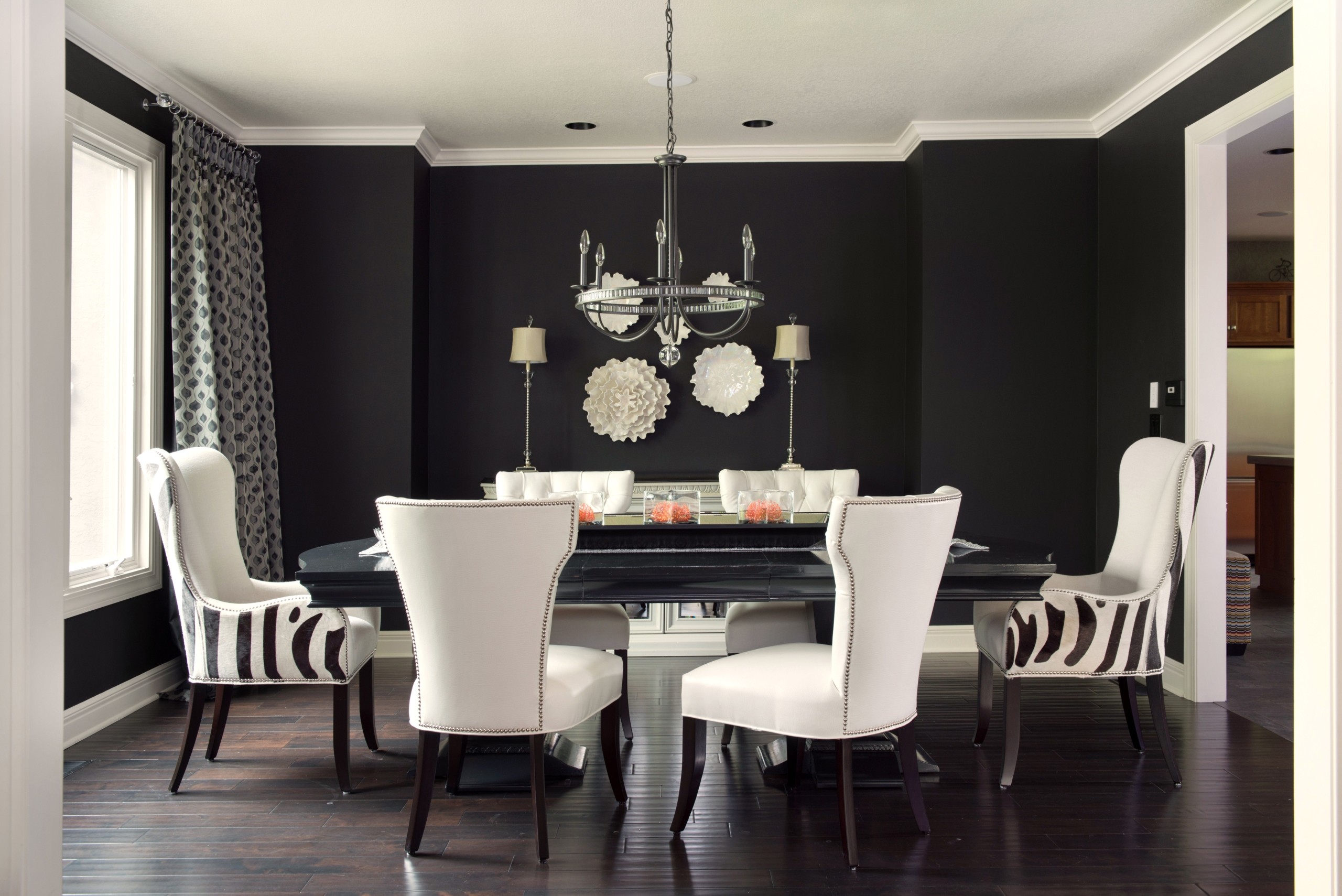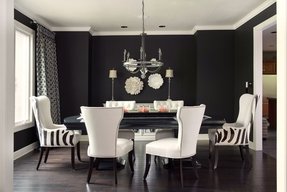 dramatic black white and grey living room decor with striped chairs and large dining table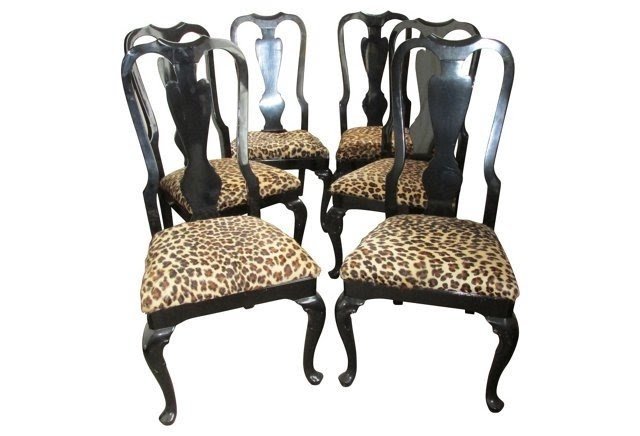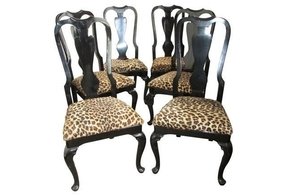 This set of vintage chairs enchant with its rich black lacquer and leopard print, constituting an elegant proposition for traditional decors. Curved, quaint legs will appeal to all fans of fancy decor.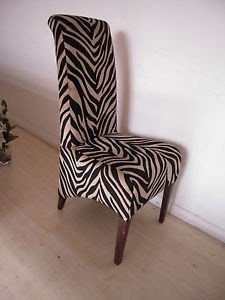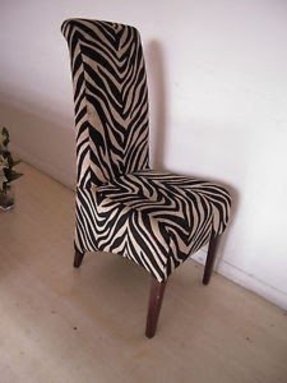 ZEBRA-PRINT-BLACK-GOLD-DINING-CHAIR-KITCHEN-RESTAURANT-ANIMAL ...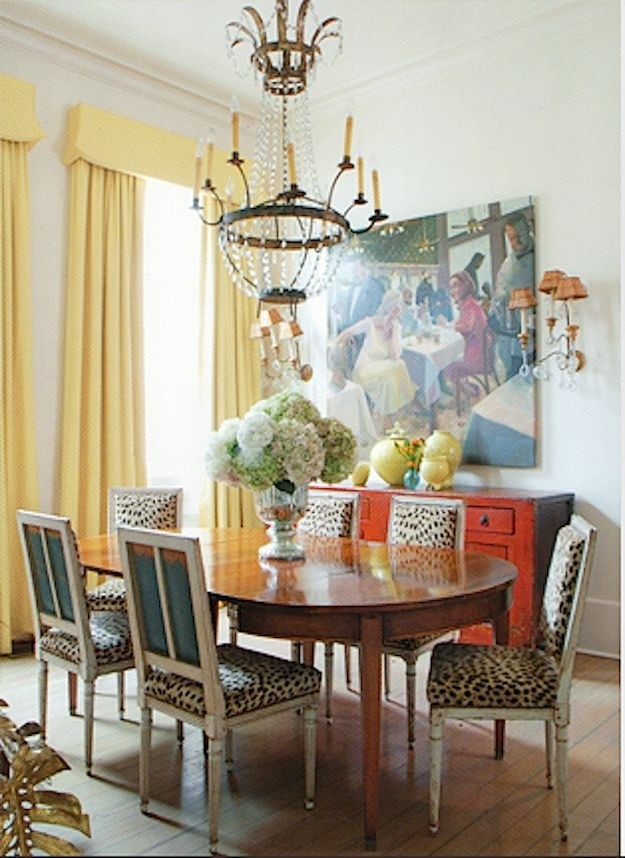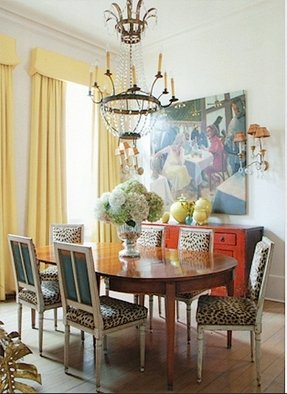 Jill Sorensen-Live Like You | Inspired Dining Spaces |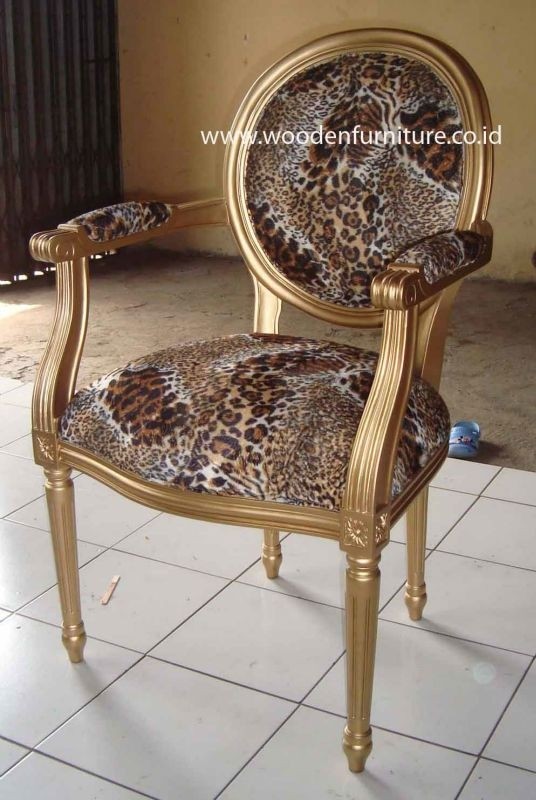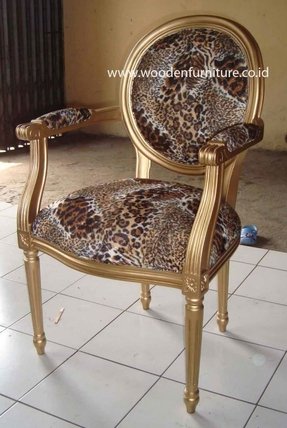 Leopard Animal Print Chair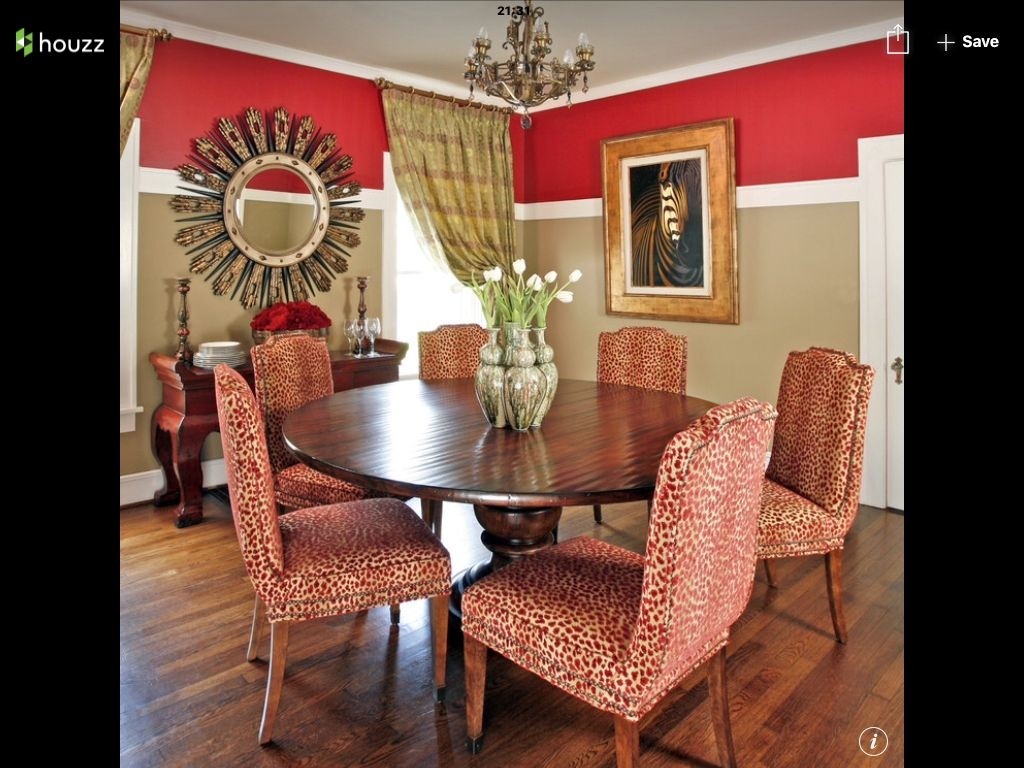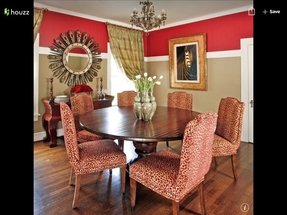 Traditional Dining Room by Dona Rosene Interiors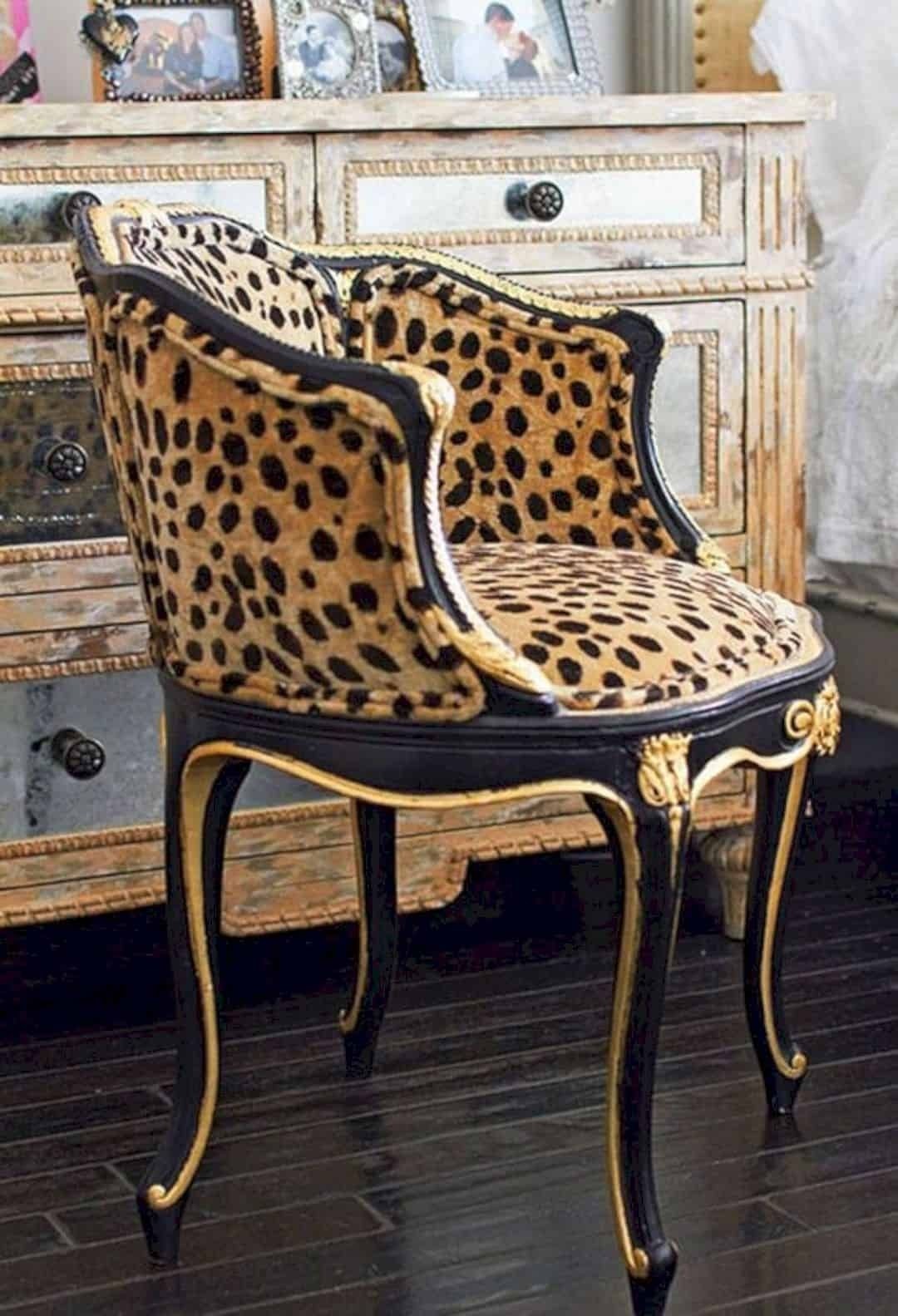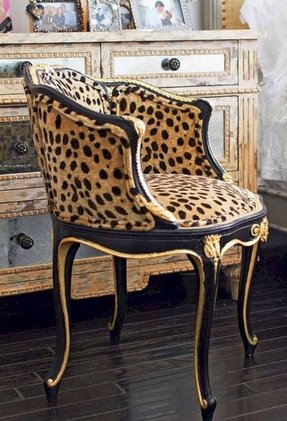 Emerald green is the Color of the Year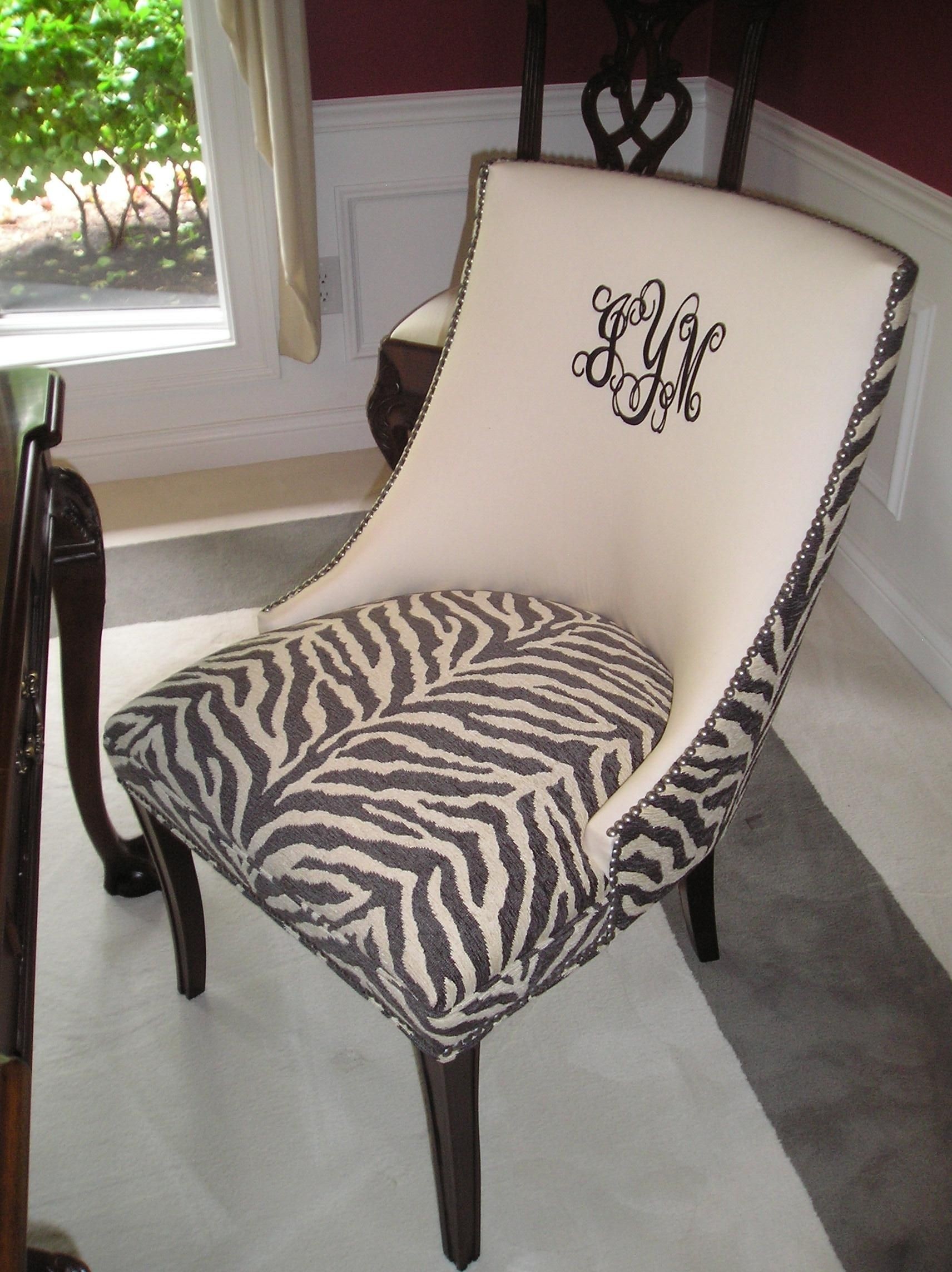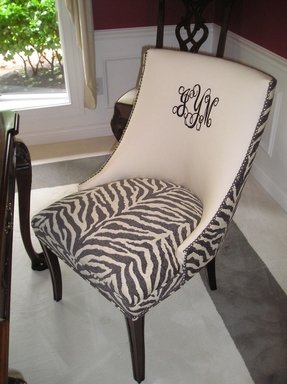 This original armchair connected kitsch with sophisticated style of the toffs. It has legs made of dark carved wood, bright leather back and seat with zebra pattern. It will be fit to living room or office in fashion house.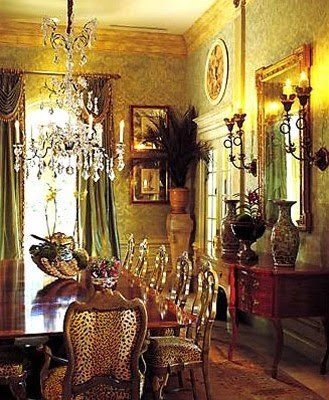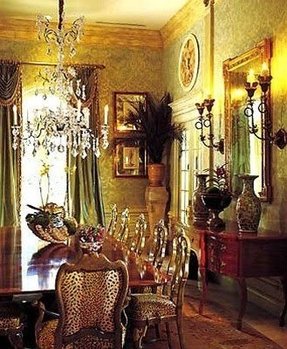 Gorgeours dining interior inspired by traditional 19th or even 18th century interiors. Not devoid of trendy accents however - note the animal print chairs. Stunning crystal chandelier and green tapestry provide a perfct ambiance for them.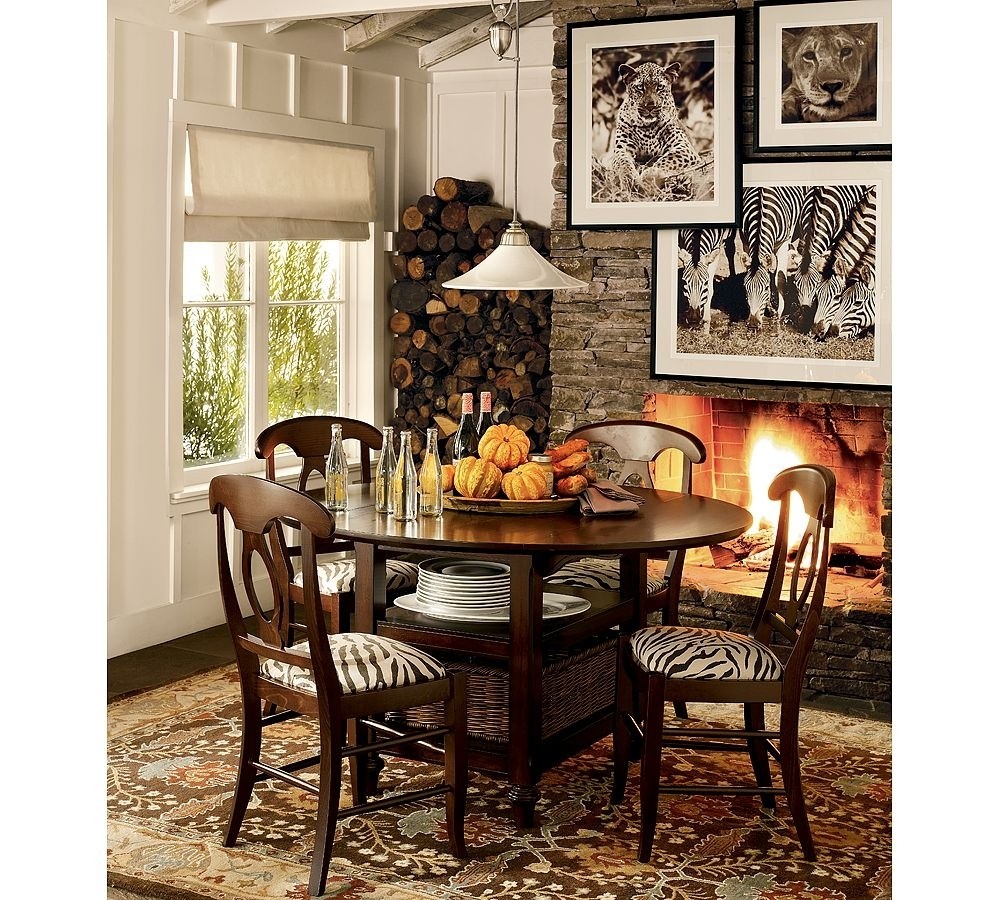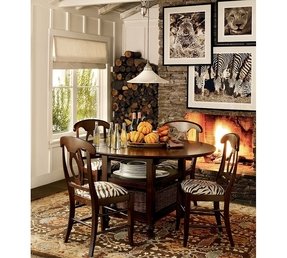 Zebra & Animal Print Dining Room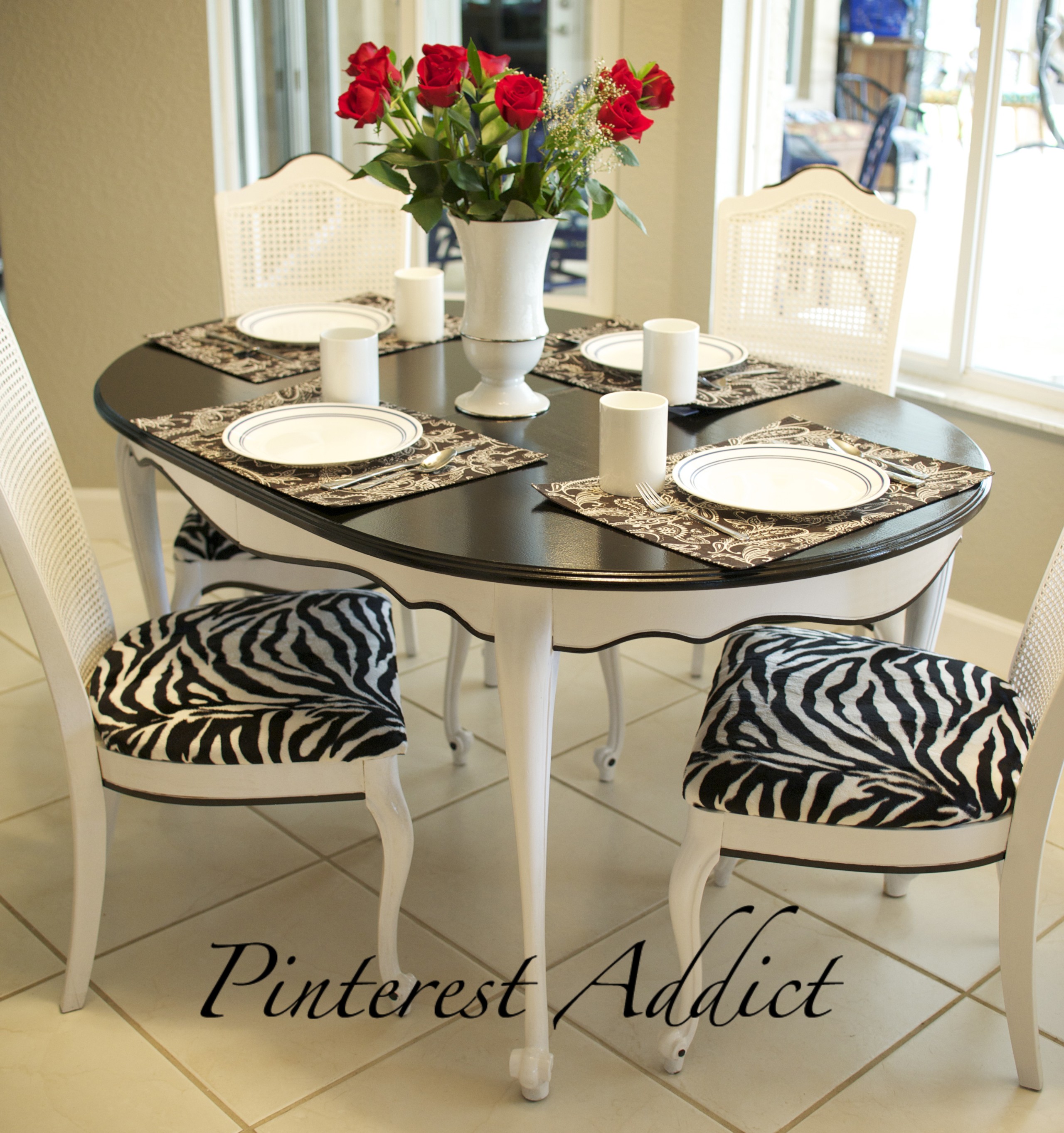 Sometimes it is risky to use animal print in an elegant interior - but this time it was a key to success as animal print dining room chairs with white painted wooden structure and classical form. Furry zebra print in black and white has changed everything.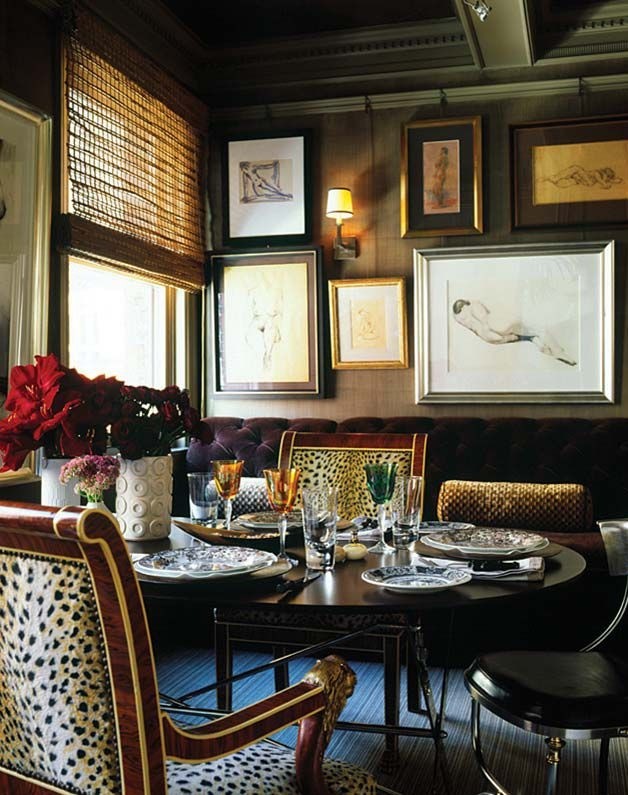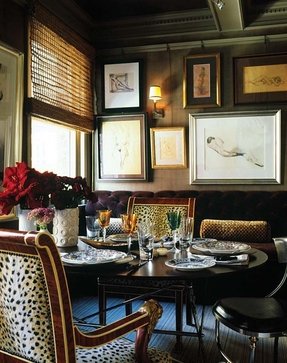 Leopard print chairs, window covering, gallery wall - perfect breakfast nook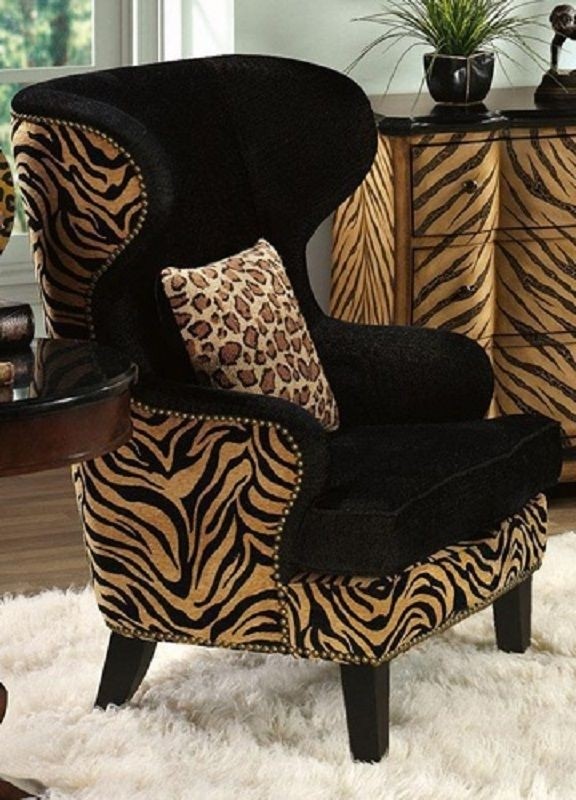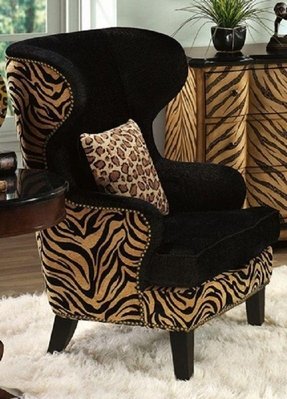 A chic contemporary accent chair featuring fabric upholstery with a plain black design inside a shell and a wonderful tiger pattern in brown and black with nailhead trims on the outside. It has black angular wooden legs, short arms, a tall wingback.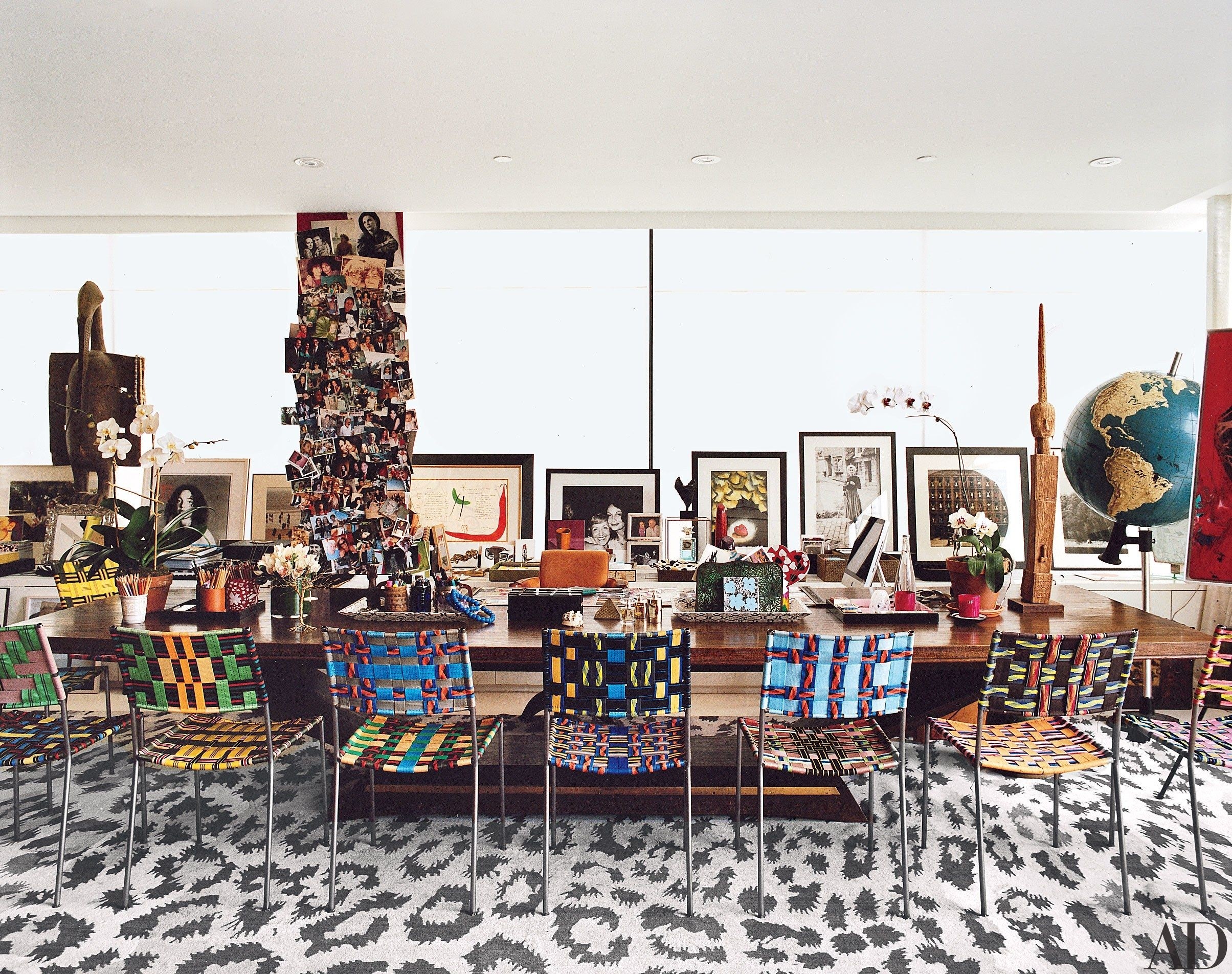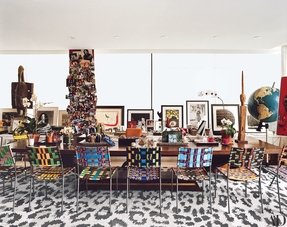 franz west chairs -- the home of diane von furstenburg -- photograph by francois halard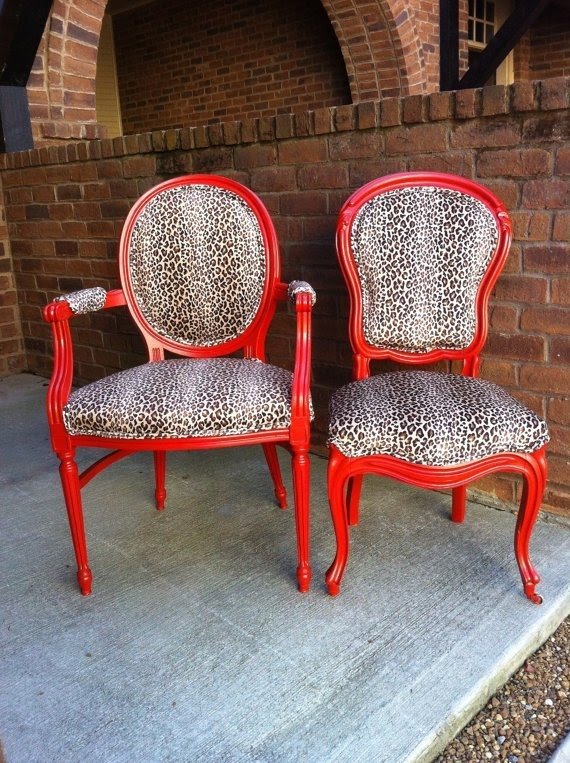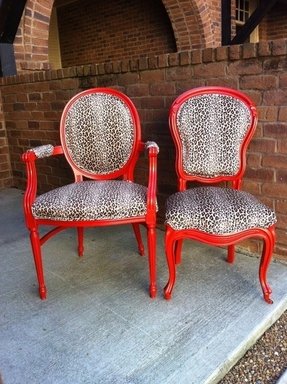 Bohemian French Bergere Animal Print Upholstered Dining Chairs by lemonAIDER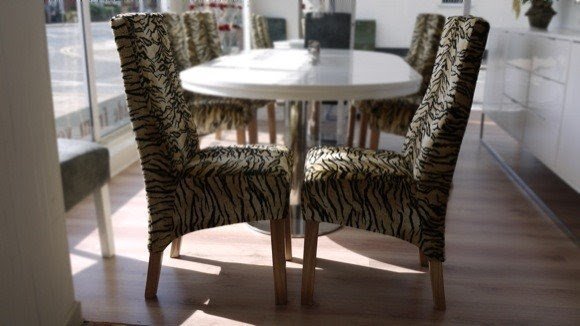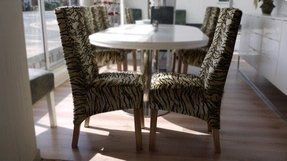 ... out more. Check out our Animal print tub chair, by clicking here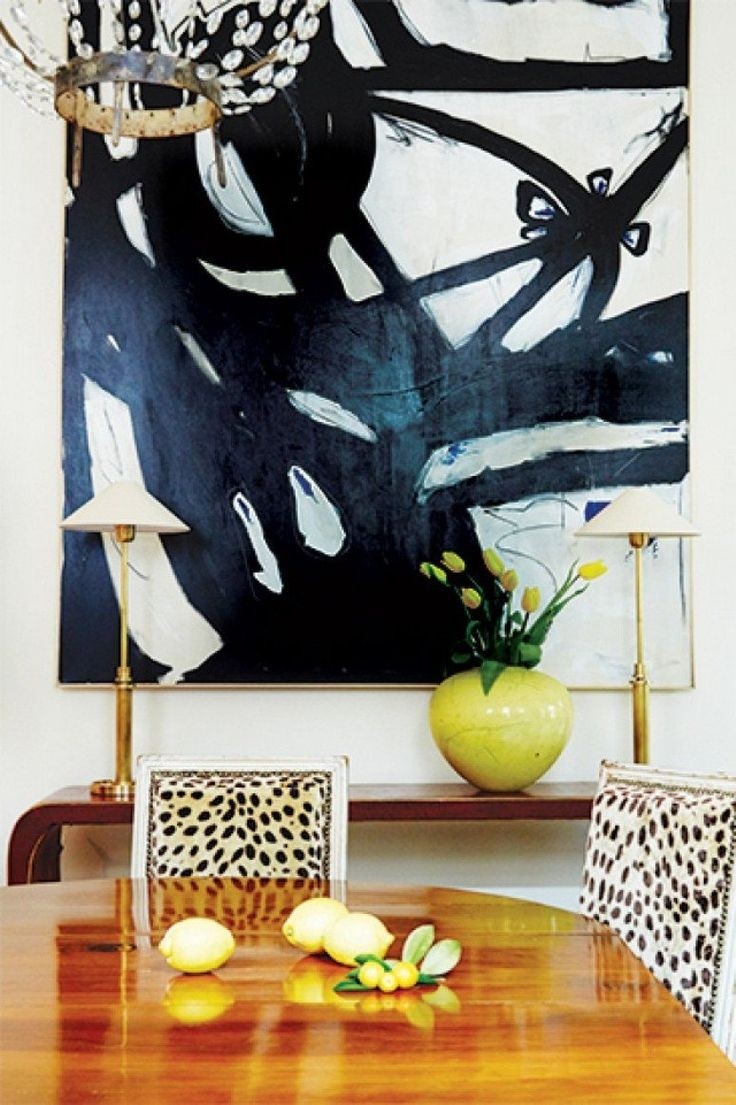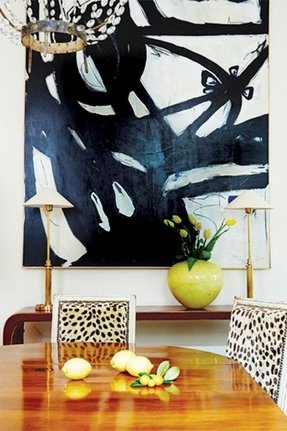 Bring some exotic accents to your dining room by using these fabulous leopard-patterned dining chairs. They have white-finished wood frames, comfortable seats, padded backs, and stylish nail head trim.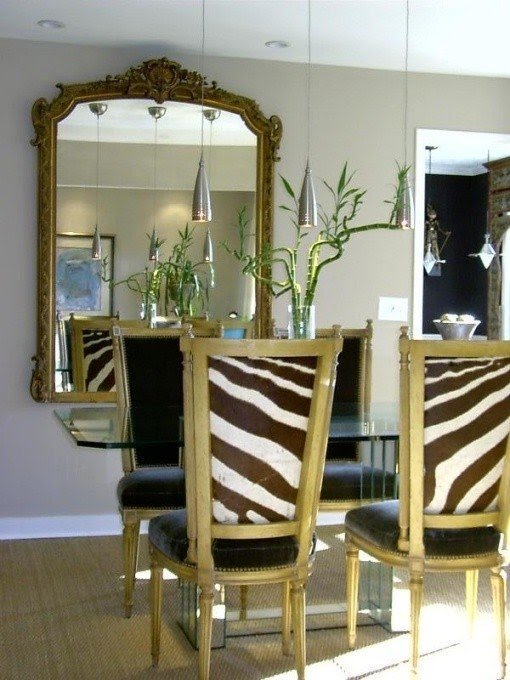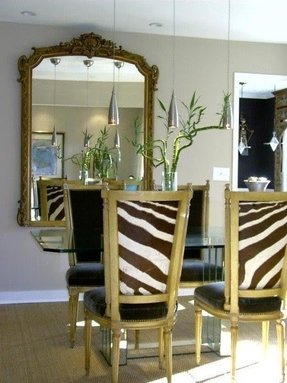 Ideal to create an eclectic appeal in your space, this animal print set of dining chairs enchants with the golden framing and stylish zebra upholstery. Characteristic high backrests and seats are cushioned with black velvet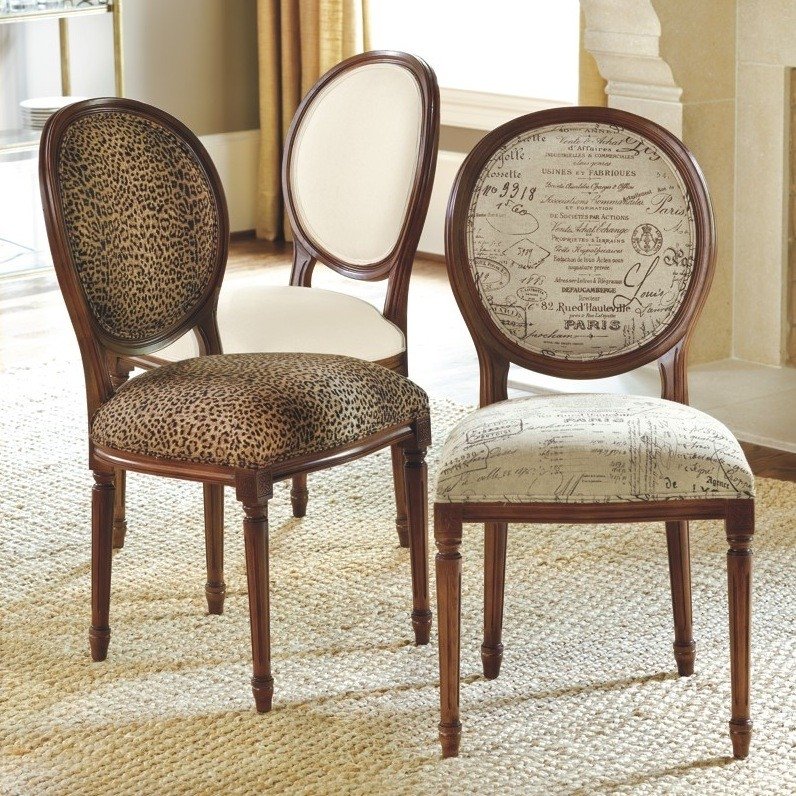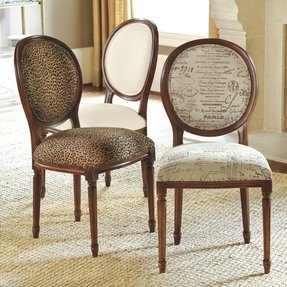 Dining chair in the French style. It is mounted on wooden frame. Upholstery is made of pleasant to the touch fabric and finished with interesting pattern. Suitable for residential and commercial premises.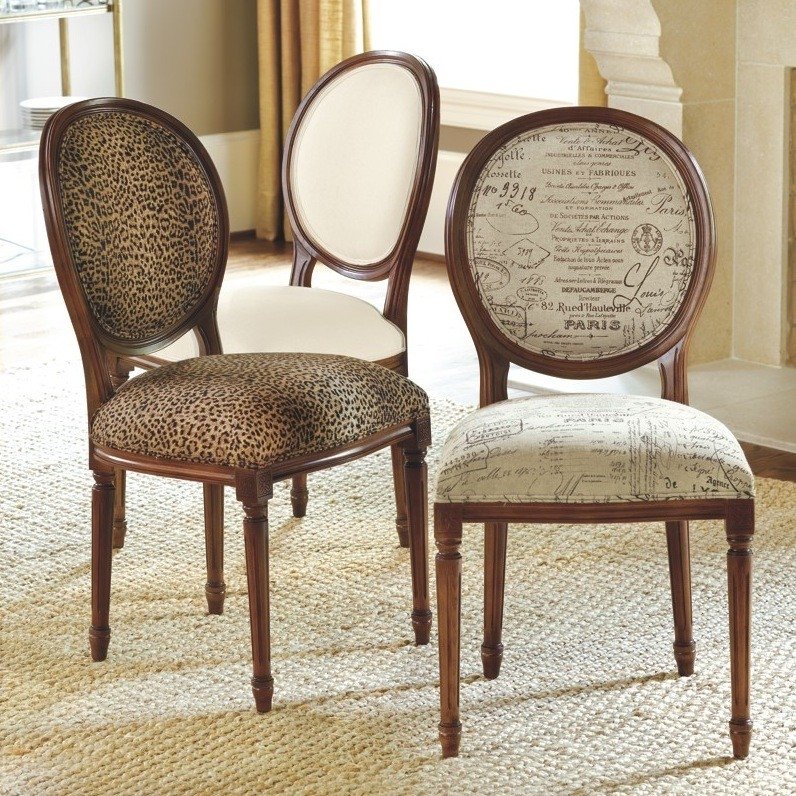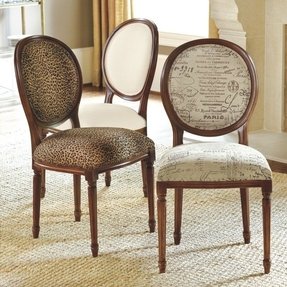 there's something I love about this print....♥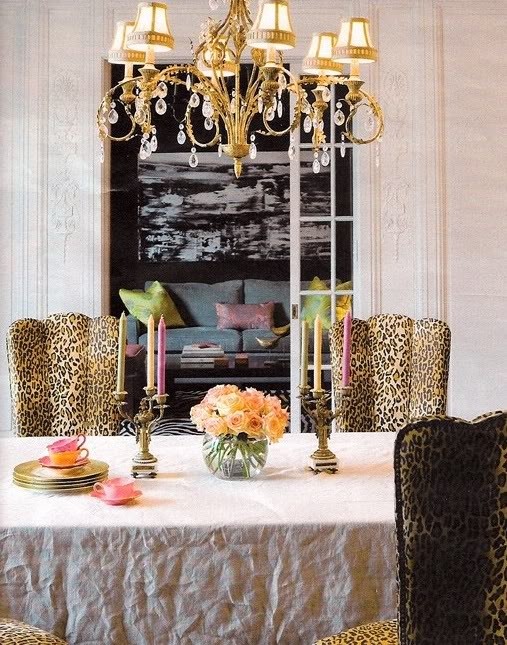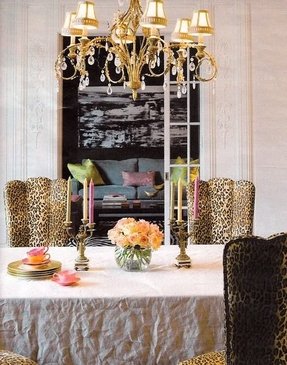 Gorgeous design for a formal dining room with a classy, sophisticated design and a shabby finish. The white-clothed dining table nicely contrasts with the leopard print chairs and colorful, vibrant candles on it.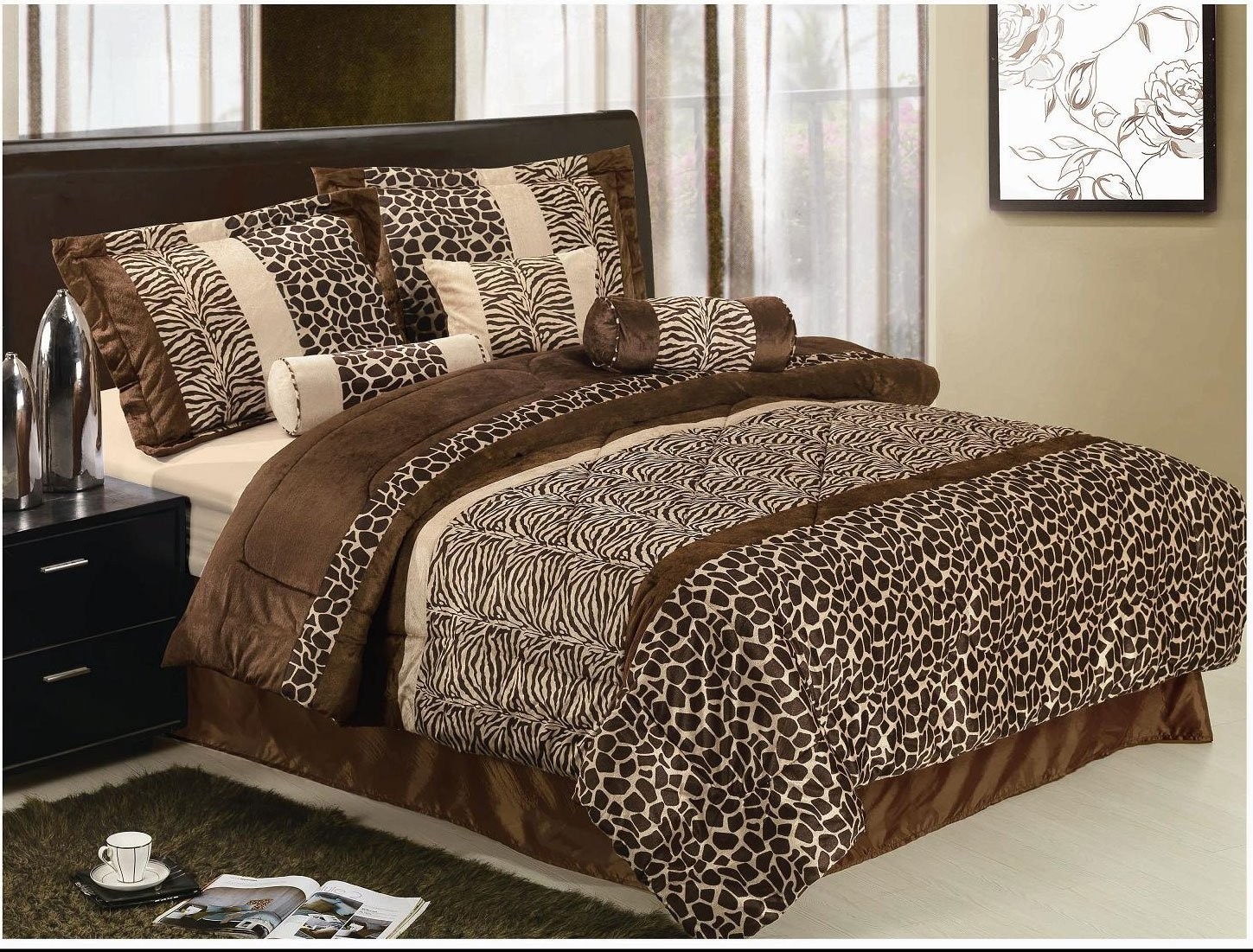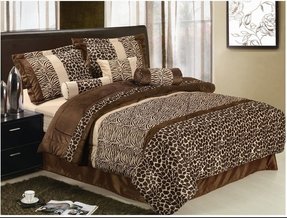 How to combine animal pattern in one room decoration?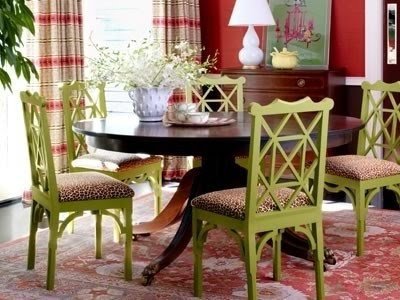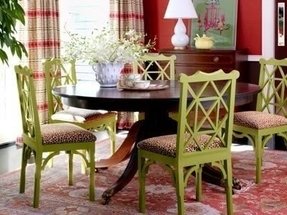 Mixing Paint Colors and Patterns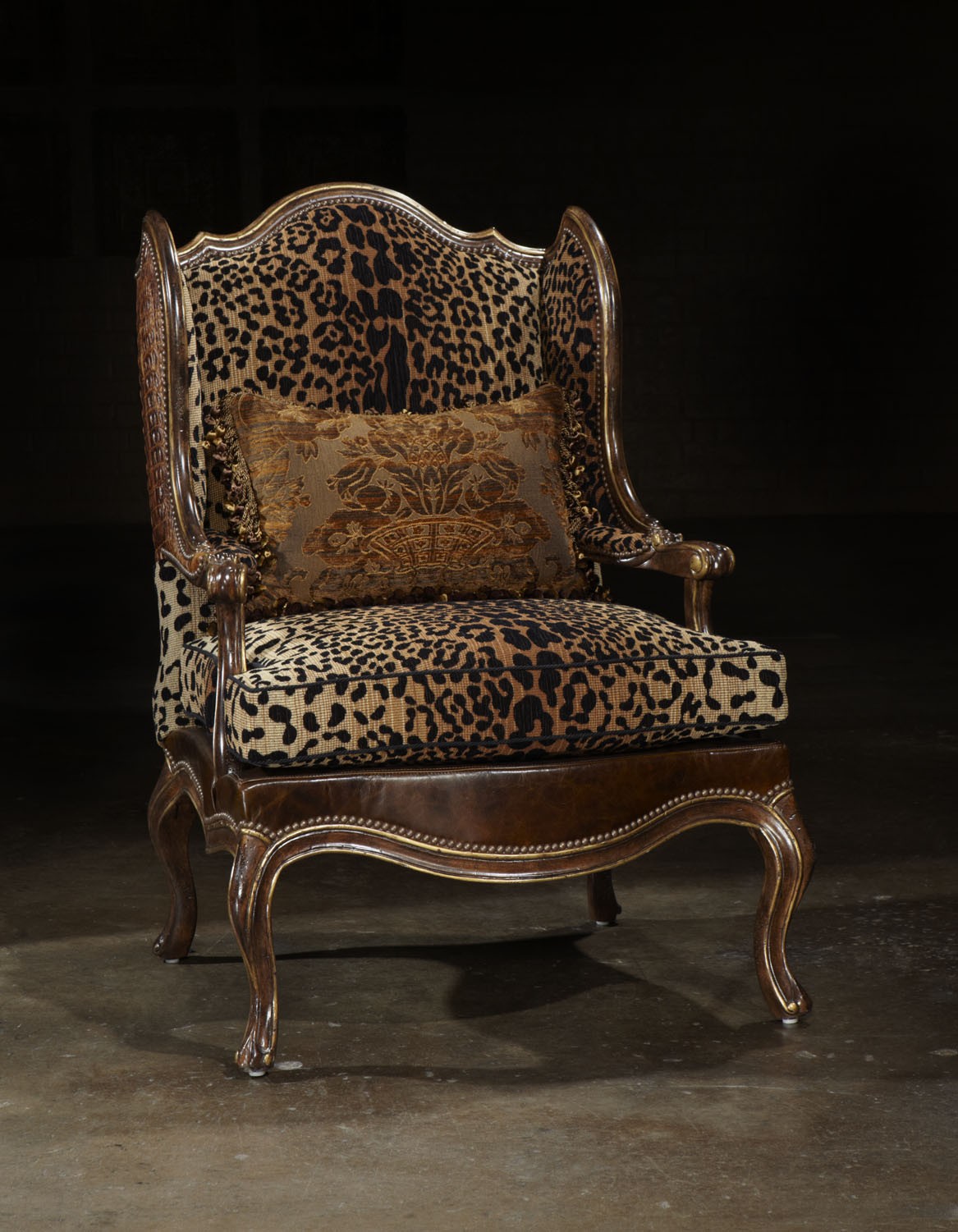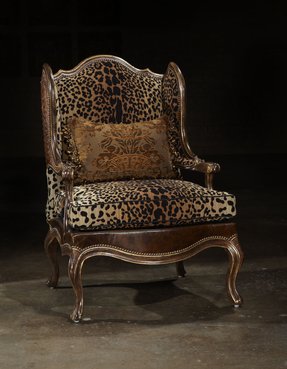 Being a statement of traditional elegance and chic, this animal print fabric chair will add refinement to any interiors. Its curvy silhouette is additionally adorned with a stylish nailhead trimming.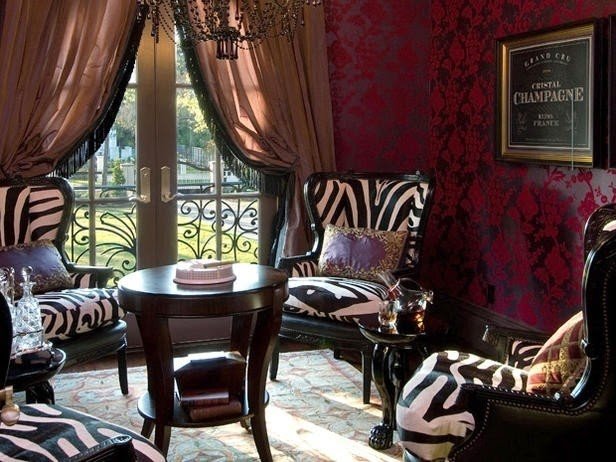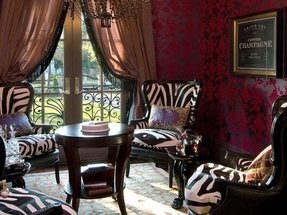 Lush Rooms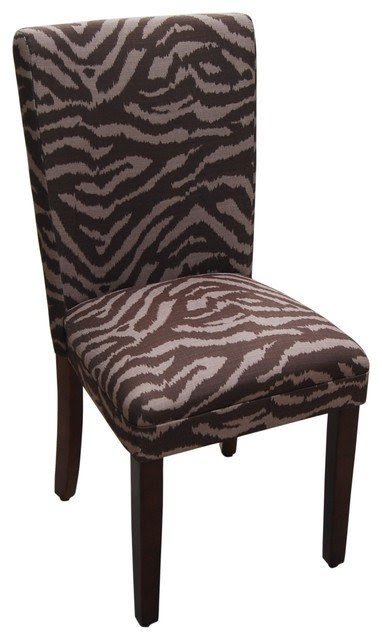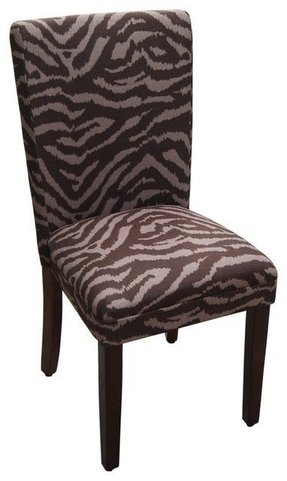 All Products / Dining / Kitchen & Dining Furniture / Dining Chairs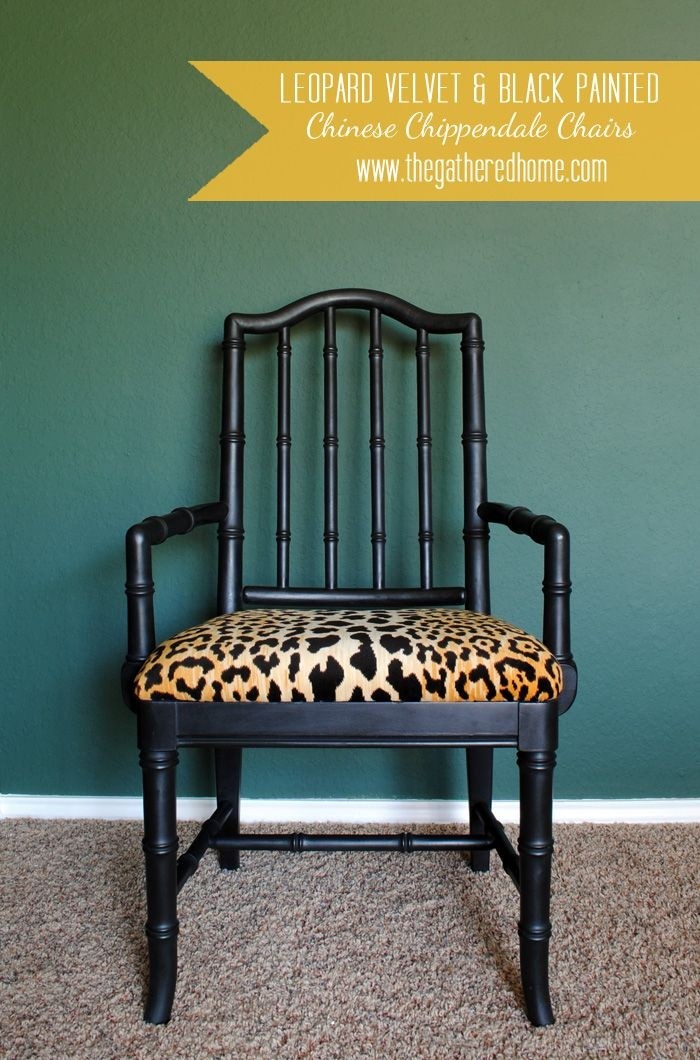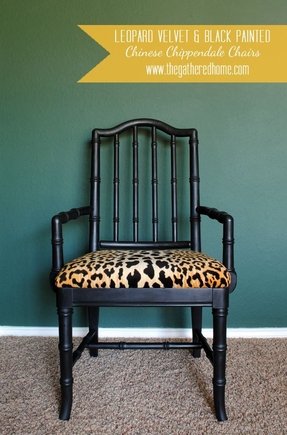 A chic vintage dining chair of black faux bamboo. It has round front legs with curved ends, angular back ones, simple stretchers, straight arms, an arched slatted up back. A squarish seat is covered in fabric with a brown and black leopard pattern.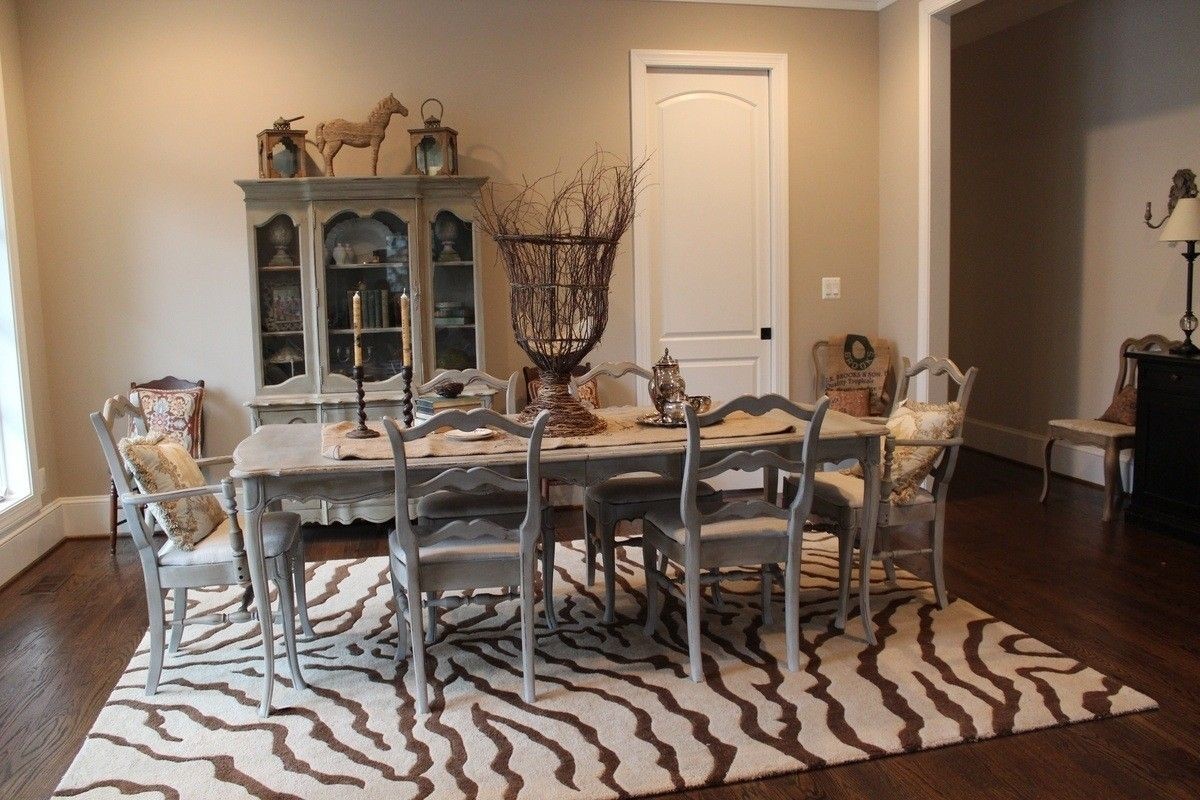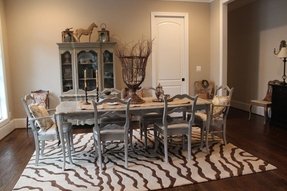 This is a beautiful French Country Dining Set. The Table is almost 7ft and can be shorted by taking out the 2 leaves. There are 6 chairs total (2 arm chairs for the heads of the table). All antiqued & distressed in a Paris Grey color. The seats of the cha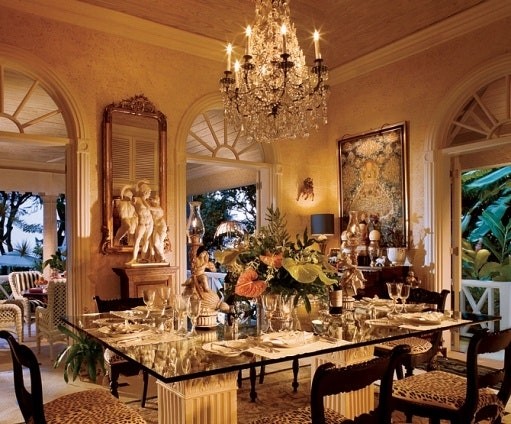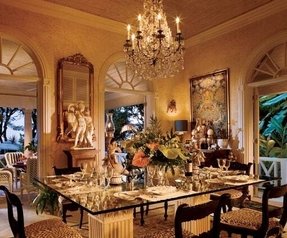 about leopard on dining room chairs like in this elegant dining room ...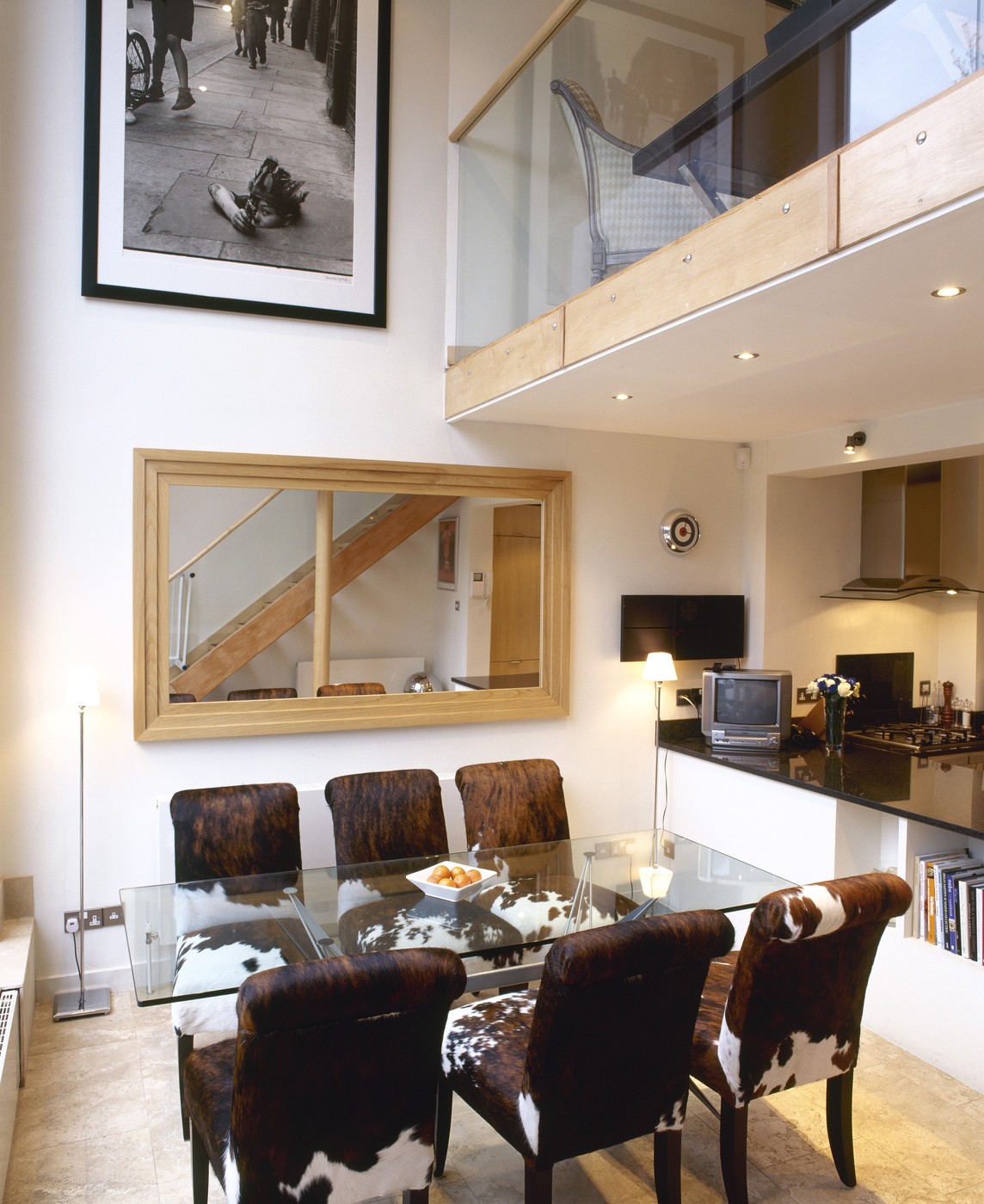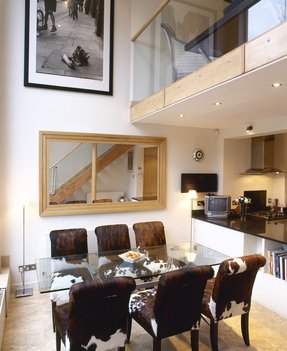 BRINGING THE ANIMAL OUT :: ANIMAL PRINT