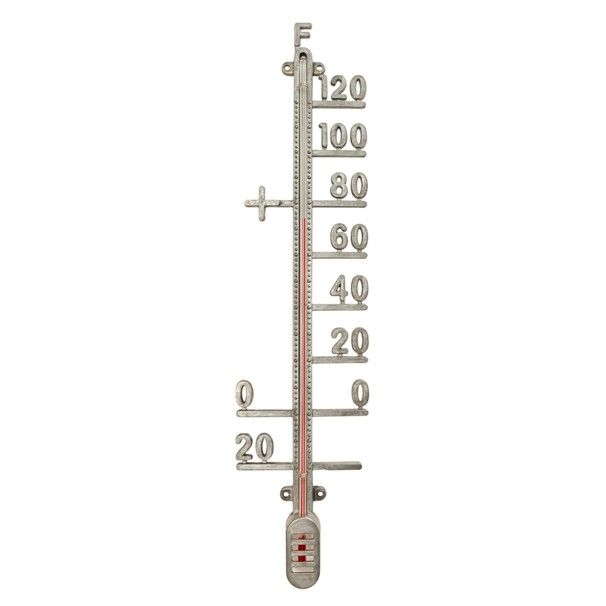 Completely transform your walls with this incredible piece of decorative thermometer. Constructed from metal and featuring a beautiful combination of white and red, the thermometer is also so easy to install. The piece is constructed from zinc to give you a durable long-lasting service.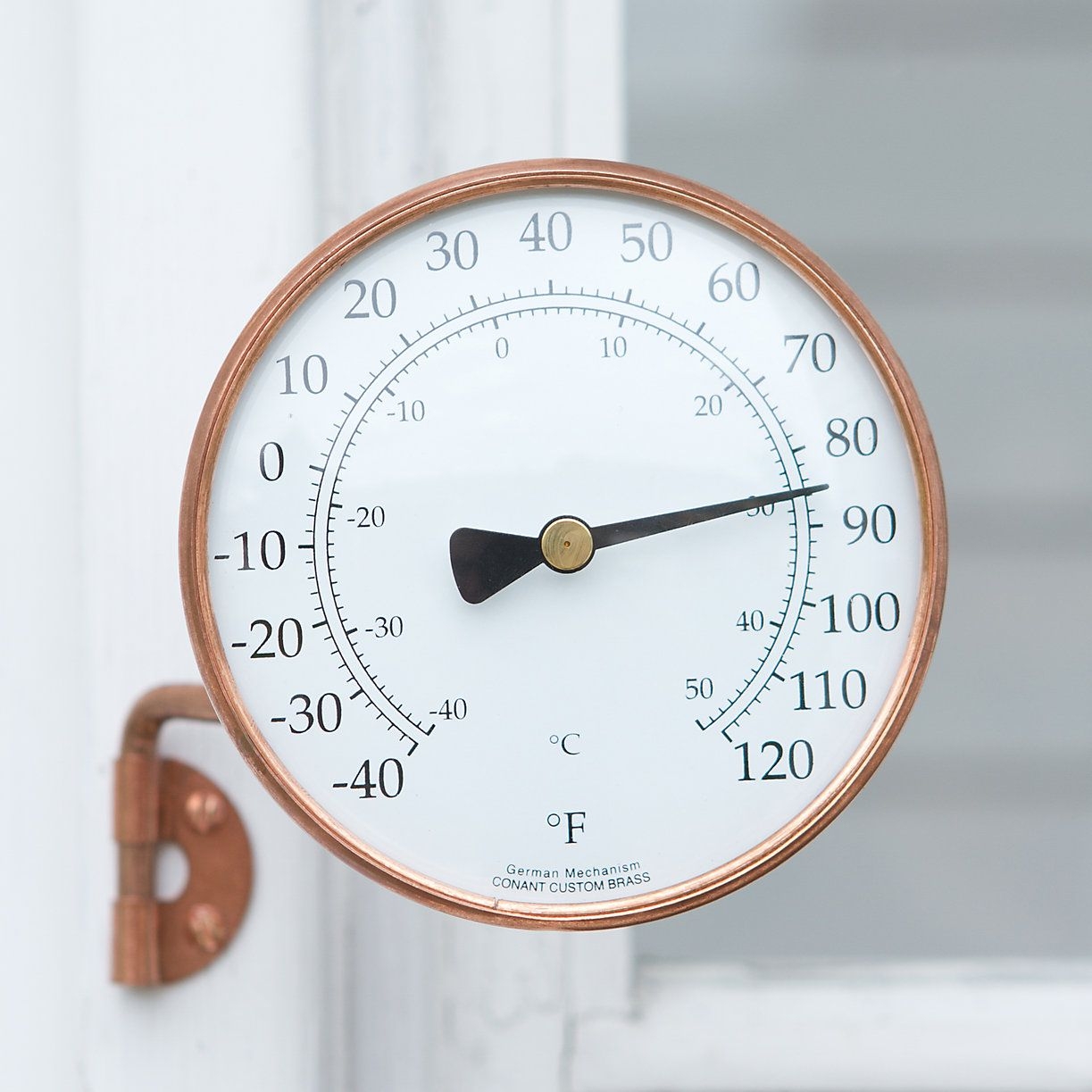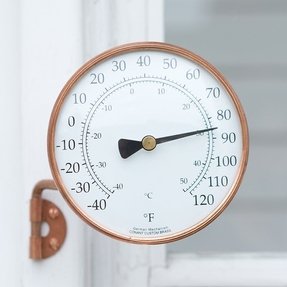 If you need an outdoor thermometer, it doesn't have to be boring and bland. Check out this vintage, copper thermometer. Now you can keep the temperature in check with style!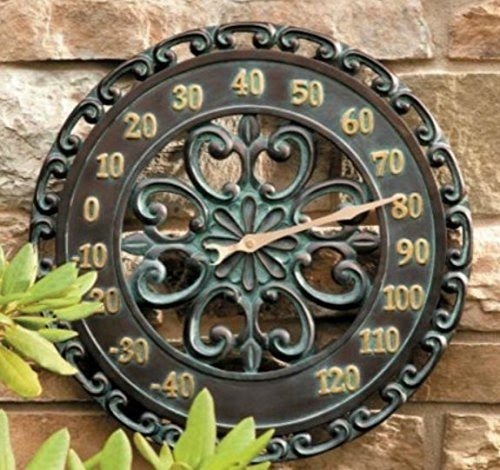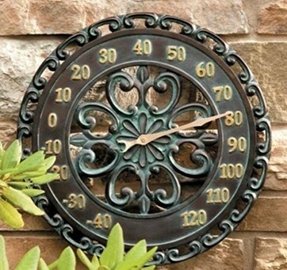 Looking for a great way to revamp your bare outdoor walls? Well, look no further than these amazing decorative thermometers. Featuring a sturdy and weather-resistant metal construction, the thermometer comes in a beautiful rounded design. It is also finished in metallic black and touched up with blue and white accents.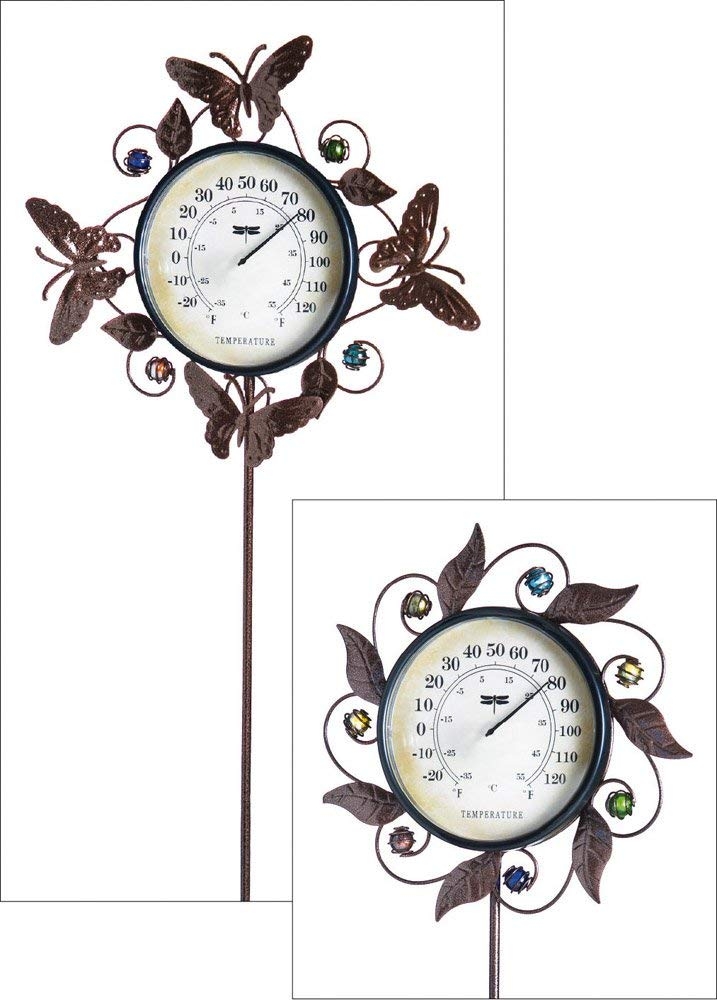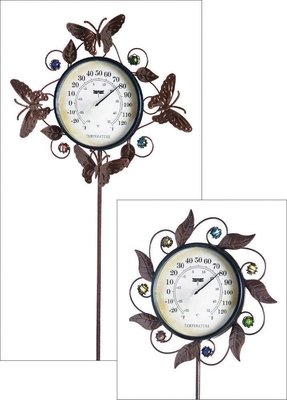 The attractive and functional outdoor thermometer is a charming decorative accent for the garden. Beautiful floral decor with lovely colored beads captivates to create a fascinating accent for any garden.


Give your outdoor walls a little touch of whimsical beauty with these amazing decorative thermometer. The piece is a novelty item and comes in a neutral deep-sea blue finish with touches of white and red. It's also easy to install with just only two screws needed.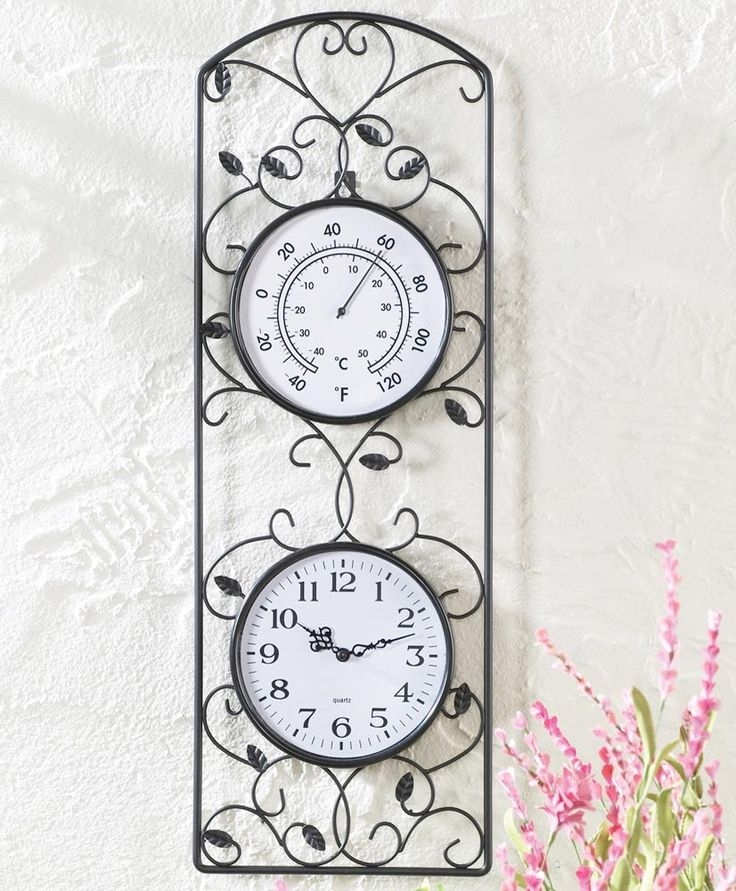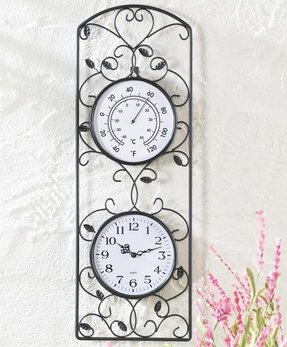 outdoor decorative thermometers and clocks | Outdoor Hanging Clock And Thermometer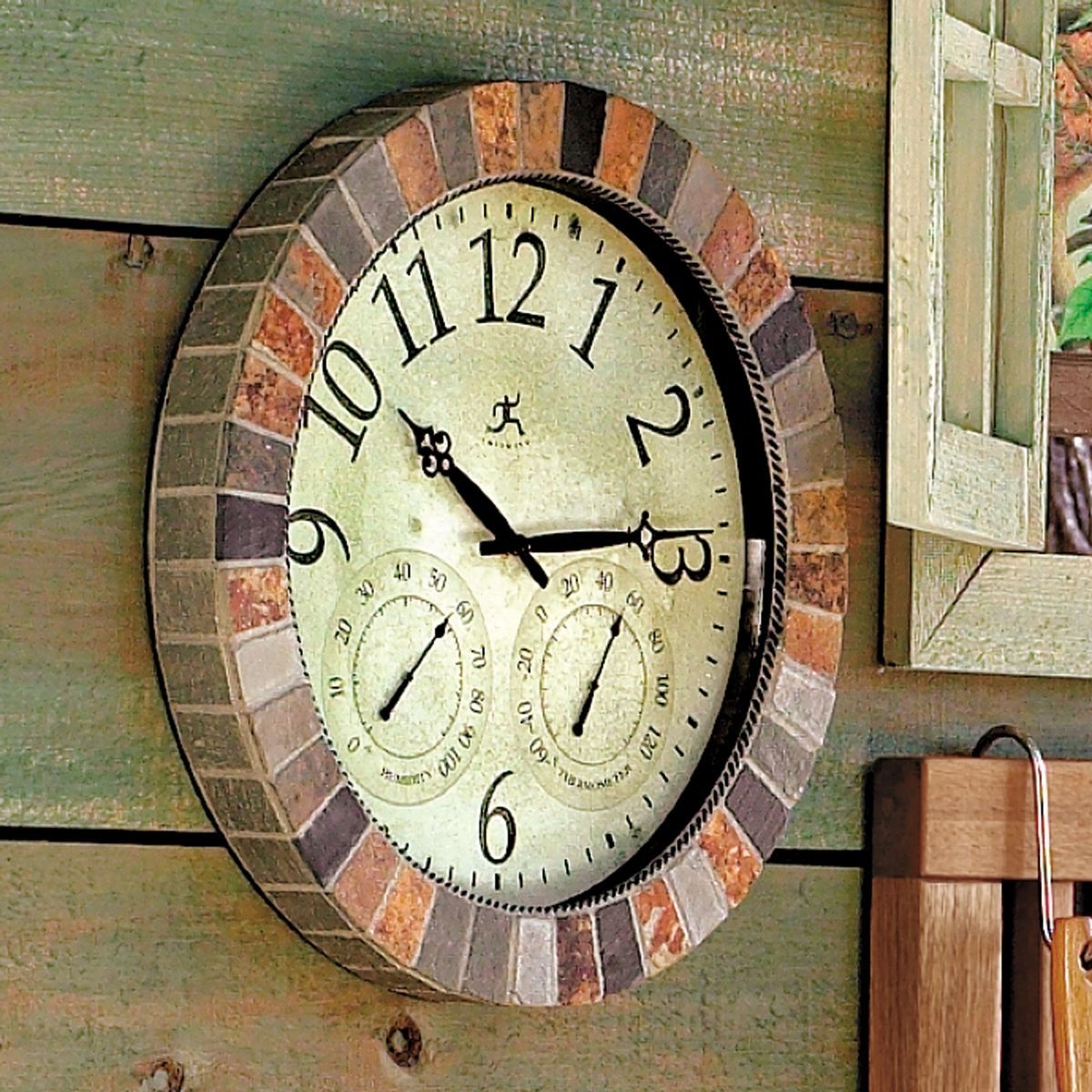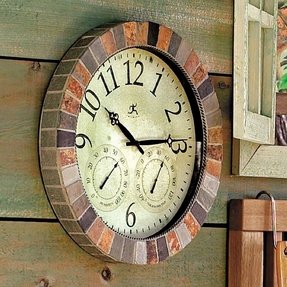 An eye-catching decorative wall clock with thermometres. It features a round frame of small rectangular natural slate tiles in warm beige and brownish tones. A round glazed dial has an off-white finish. Arabic numerals and all hands are black.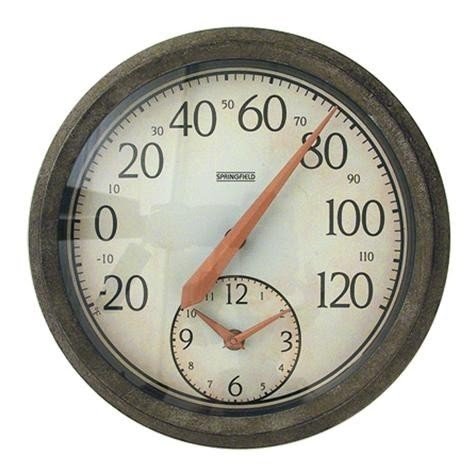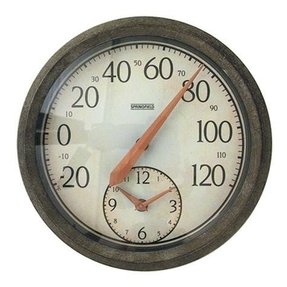 Double click on above image to view full picture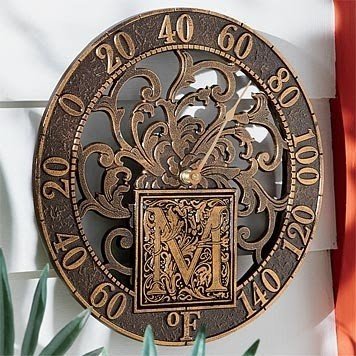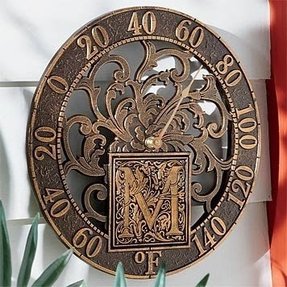 Click to view larger image(s)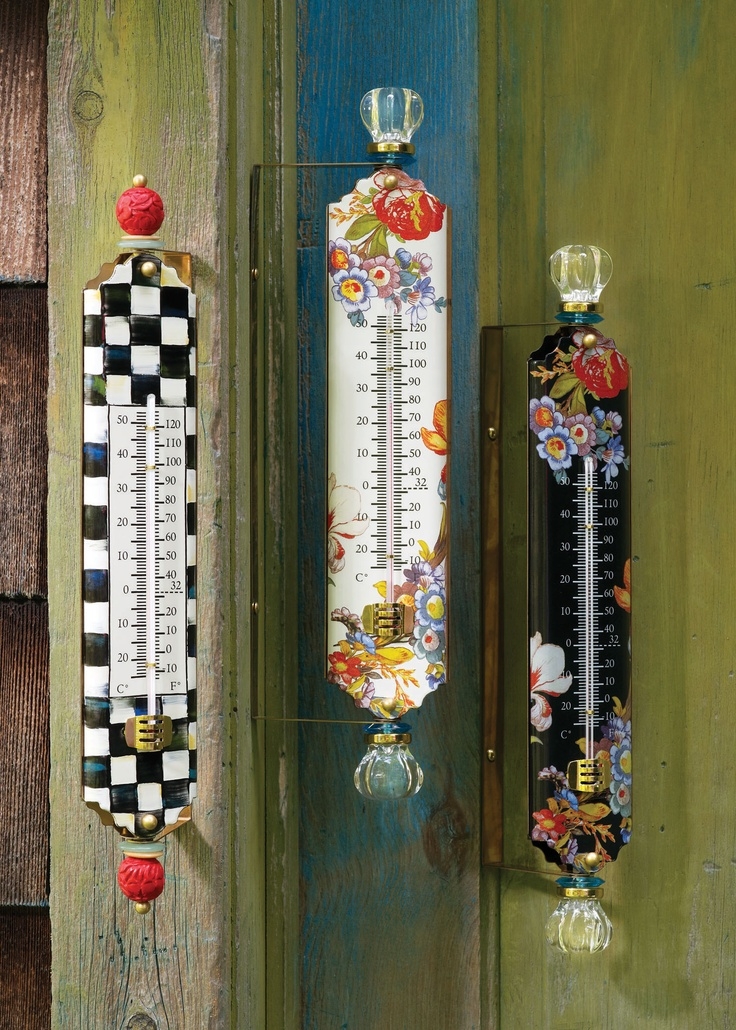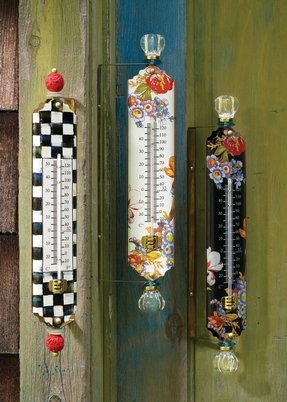 With a such a stylish retro antique outdoor thermometer any exterior's decor can be elevated into another level. The colorful floral pattern reminds me of the cottage design.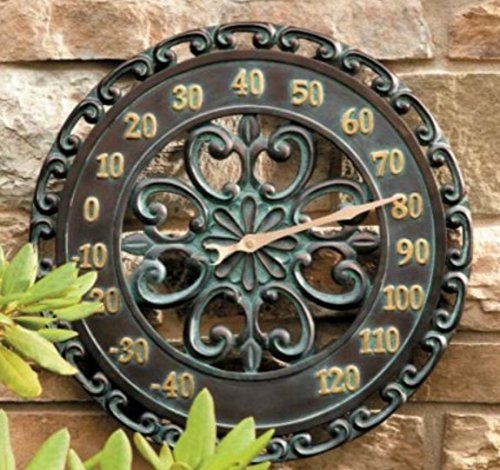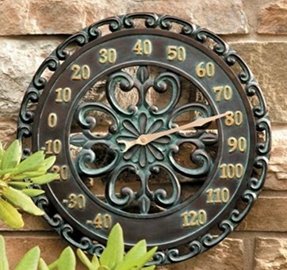 14" Copper Verdigris Outdoor Thermometer contemporary-outdoor-decor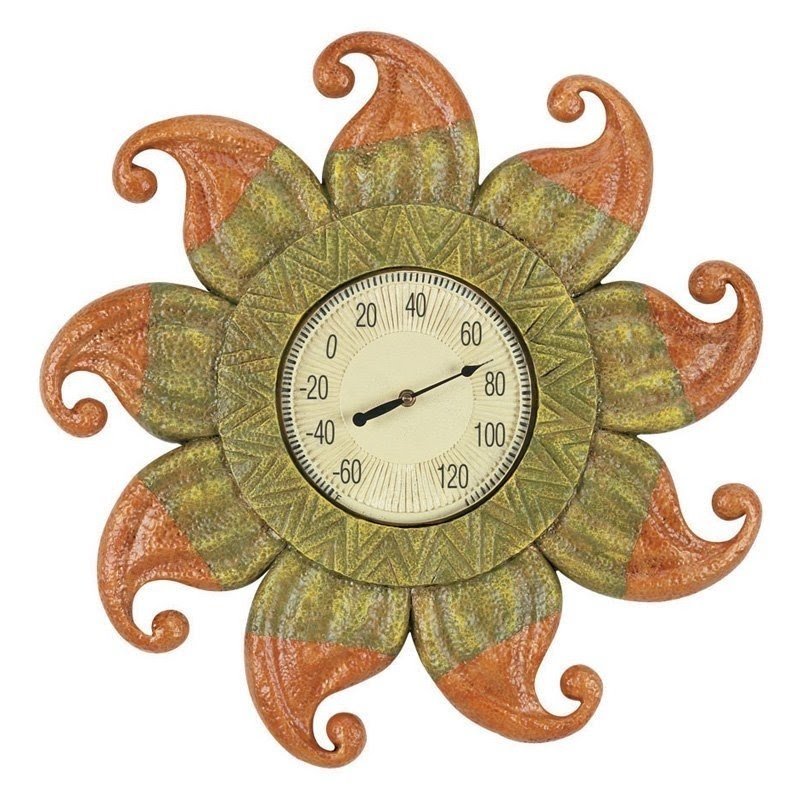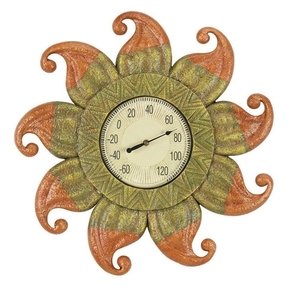 Sun with Thermometer $88.99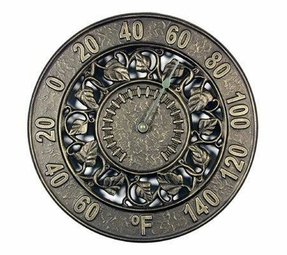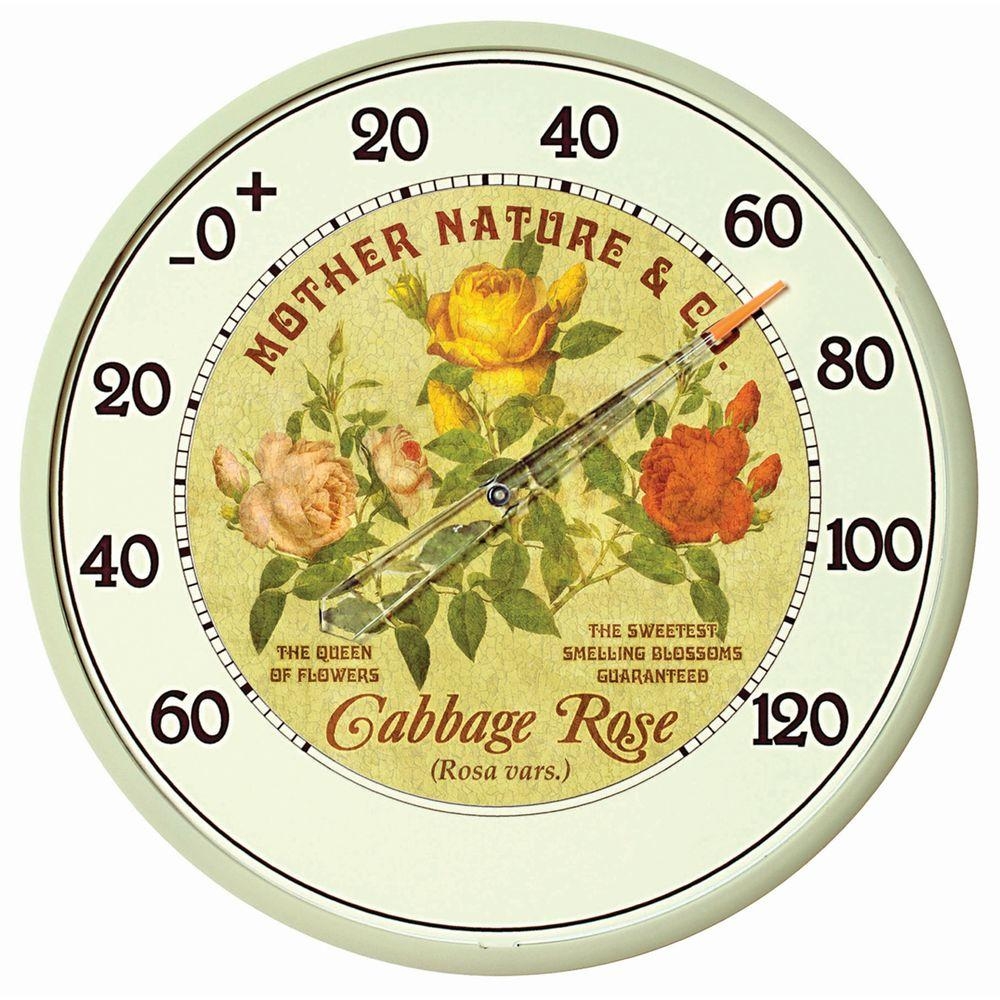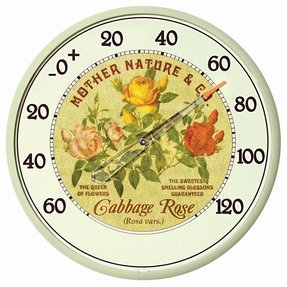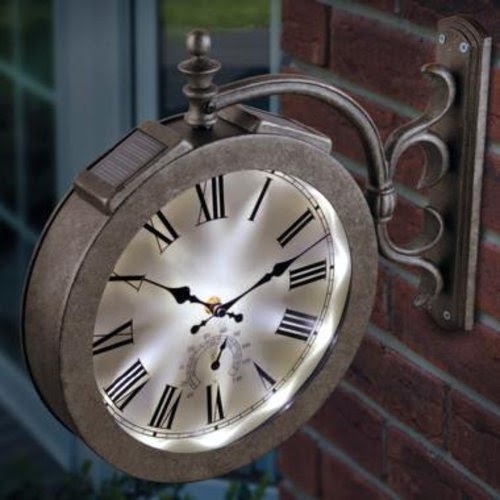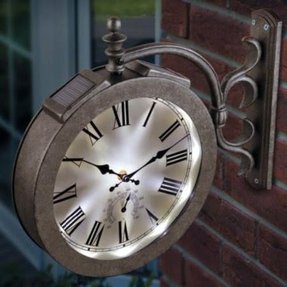 Happy people do not count the time? You better count on a good watch. Even if you are outside, on outdoor wall clock powered with sun.

It contains also a thermometer and what is important is really decorative.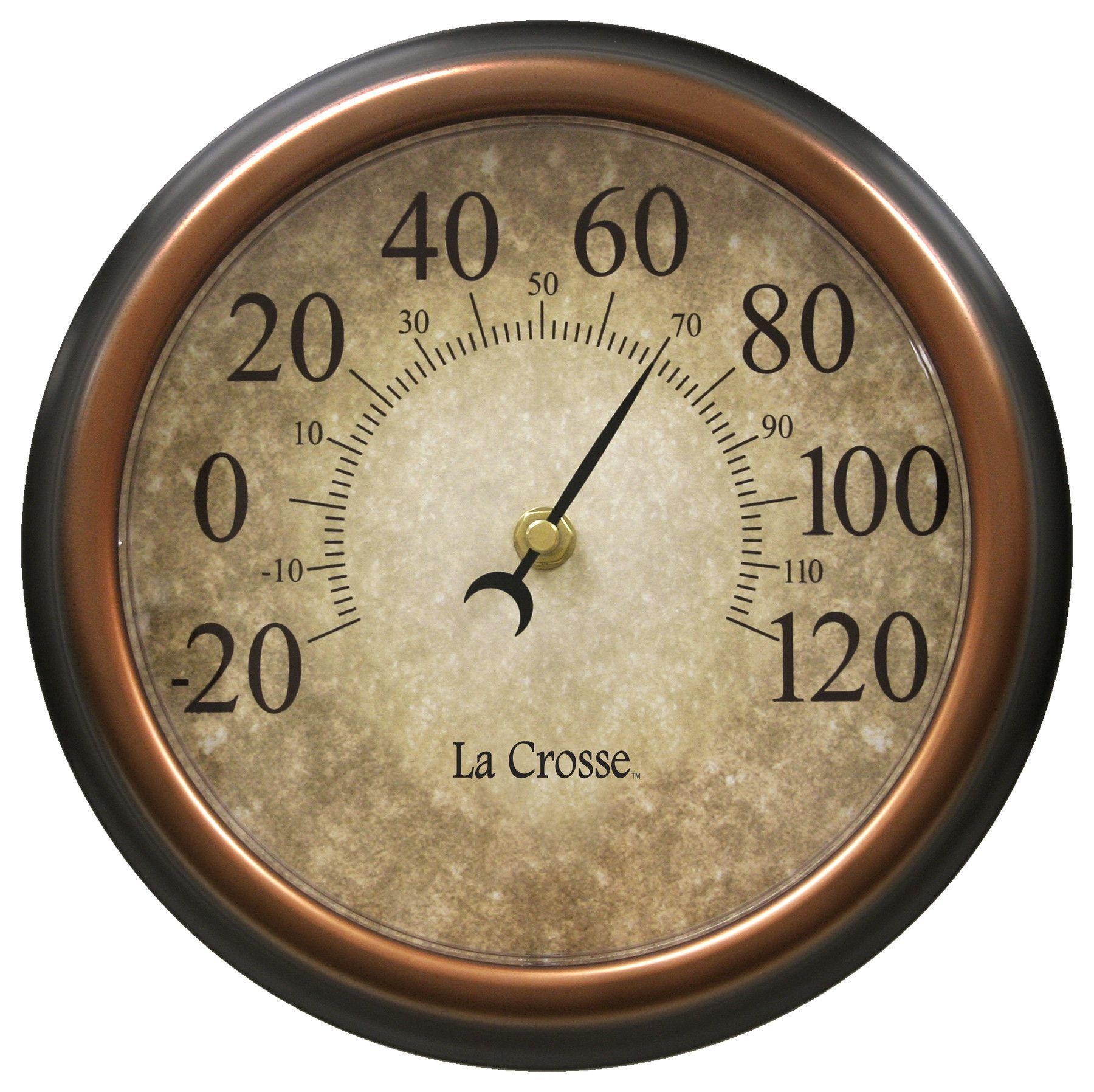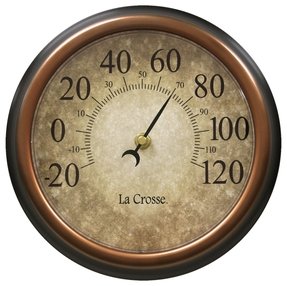 Round Dial Thermometer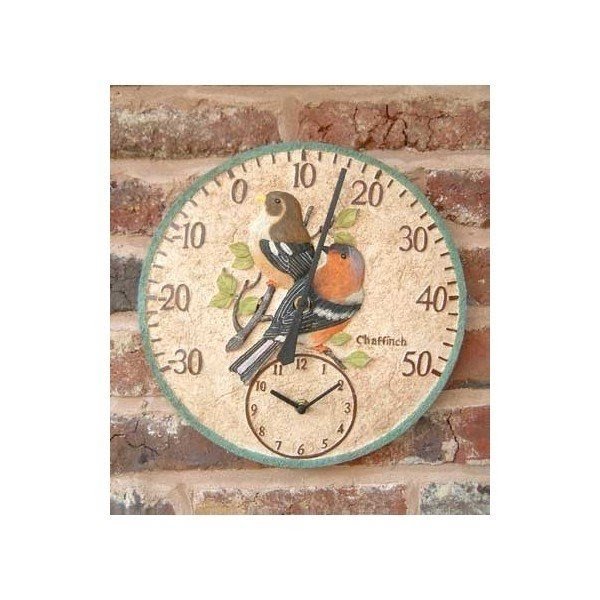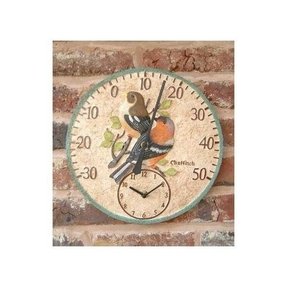 Decorative Chaffinch Dial Thermometer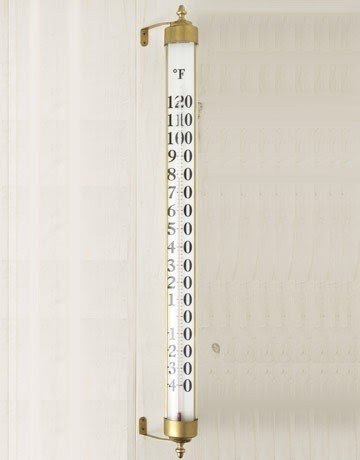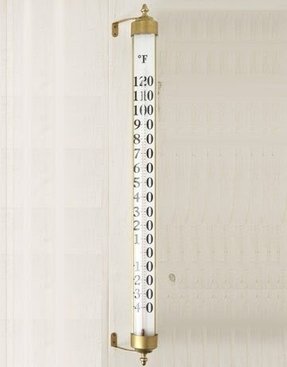 Decorative Outdoor Thermometers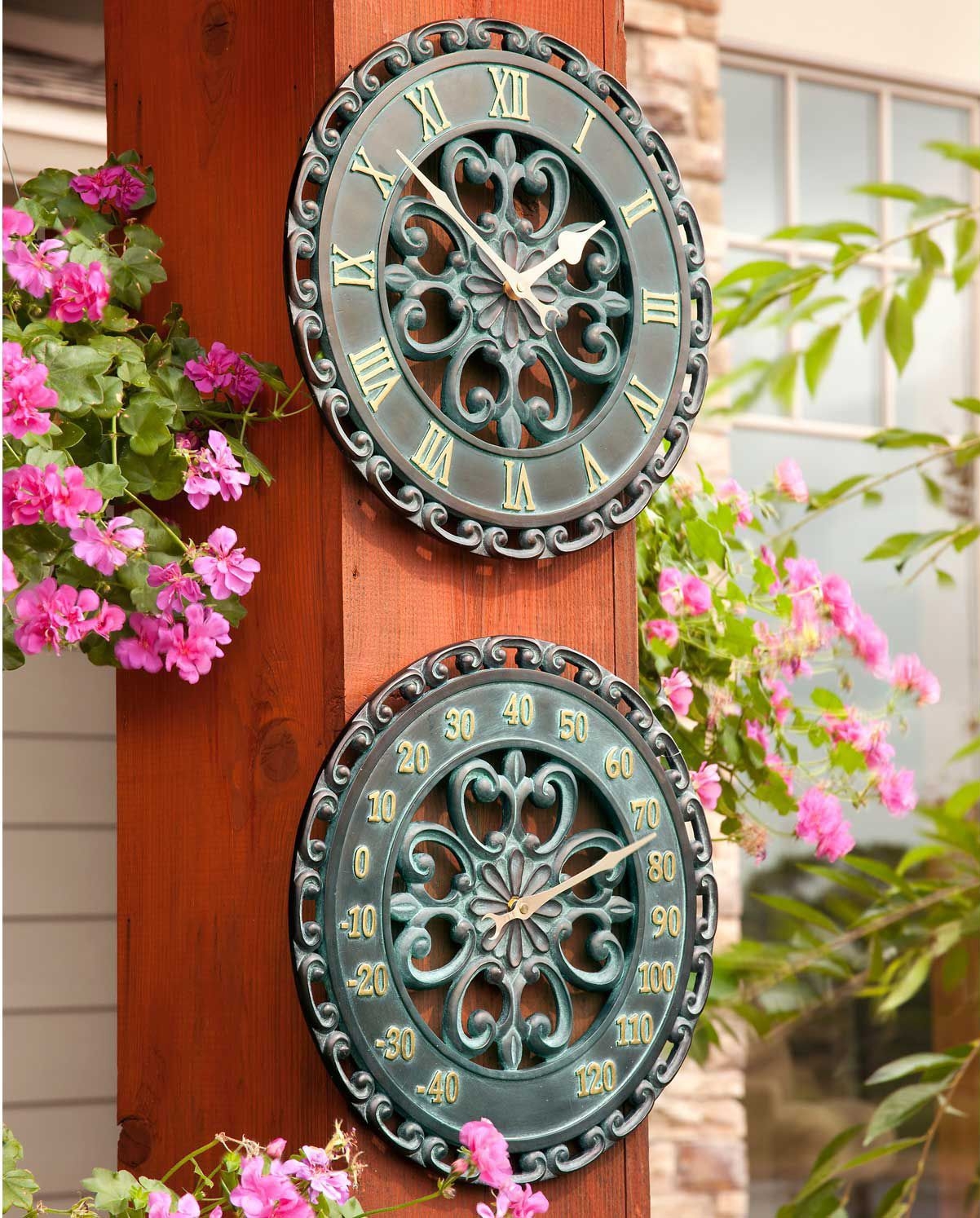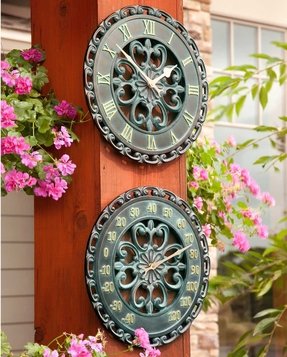 Unusual finish of this decorative clock is also a thermometer. Can be an important element of the outside. Made of metal resin, which is stainless. It is equipped with Roman numbers and a beautiful gold, aluminum hands. Temperature meter is easy to calibrate.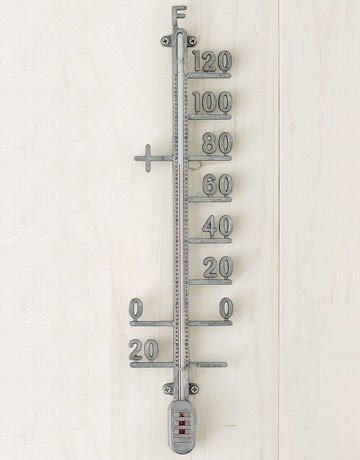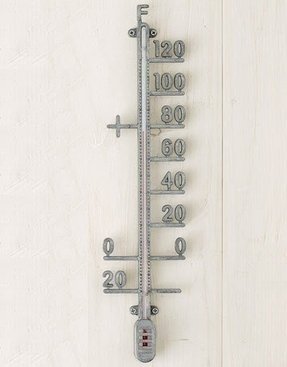 zinc outdoor thermometer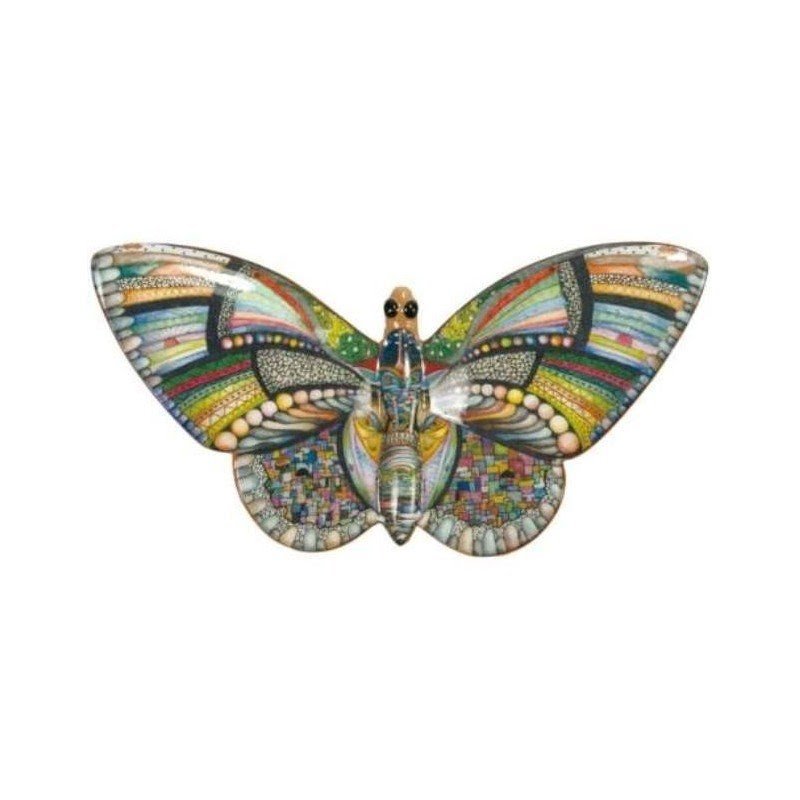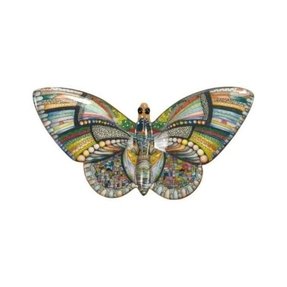 Outside and Garden Decor > Decorative Thermometers > Indoor or Outdoor ...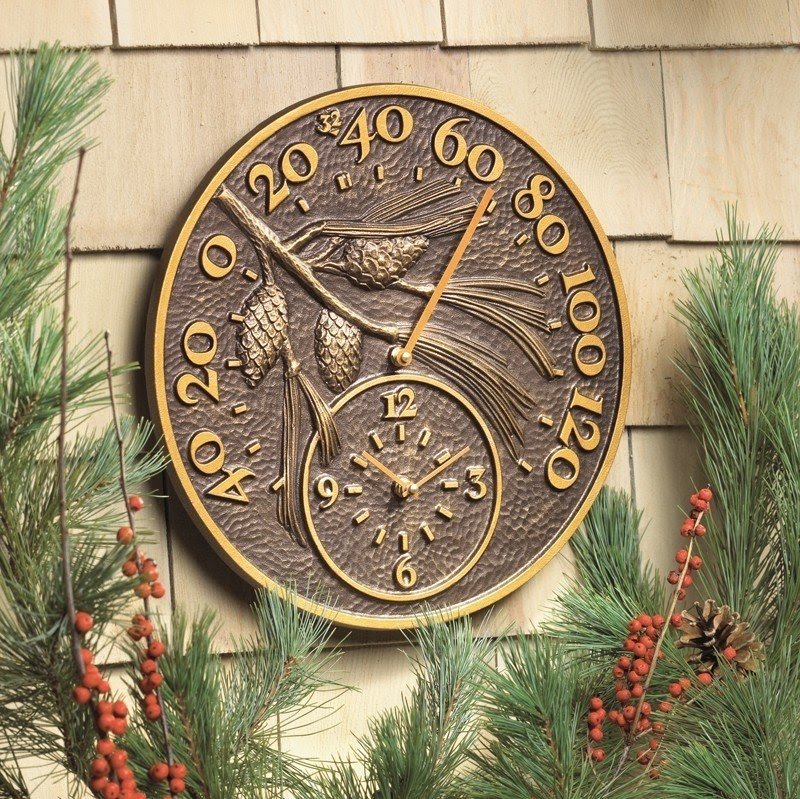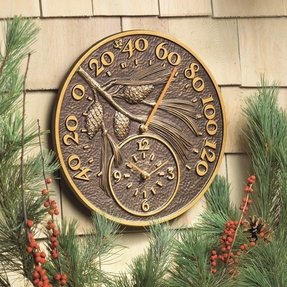 Outdoor Thermometer Decorative | Whitehall Products Pincone Indoor / Outdoor Thermometer and Clock ...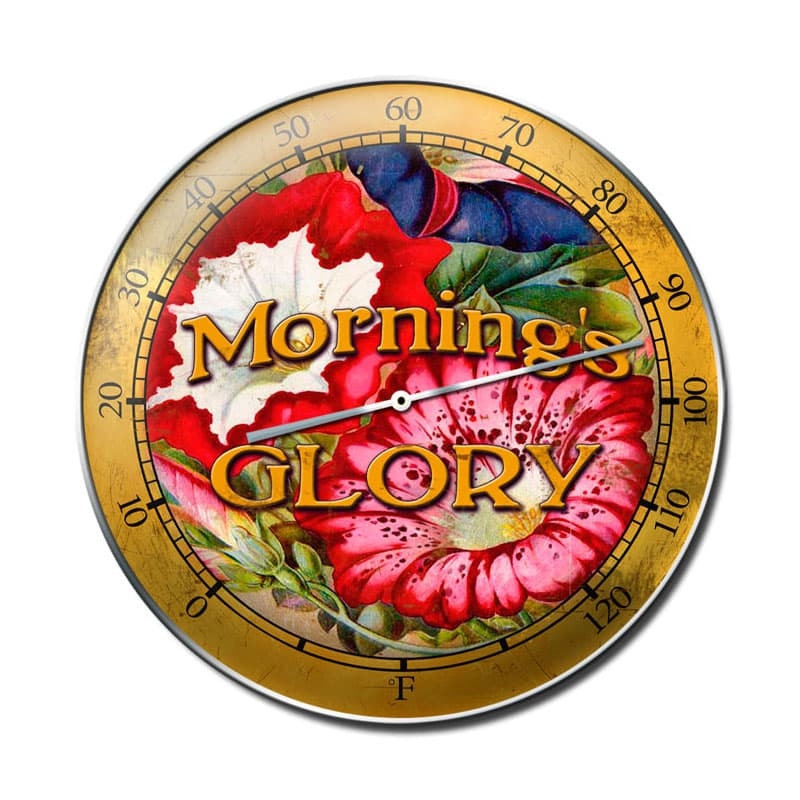 Retro Tin Garden Thermometers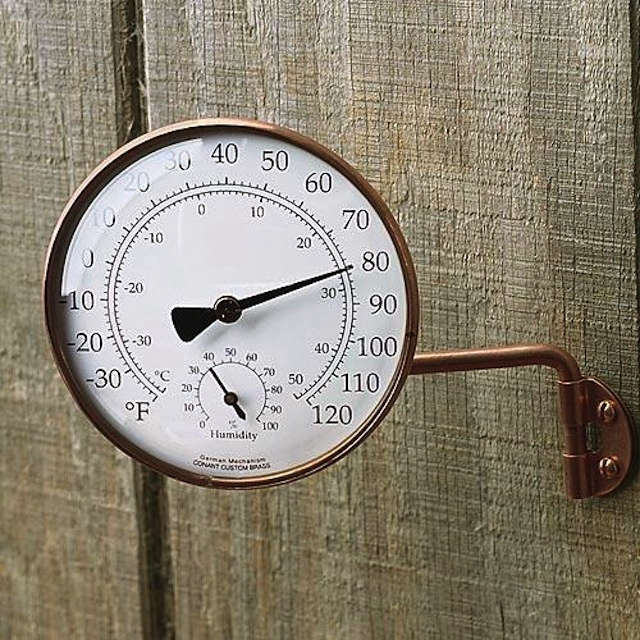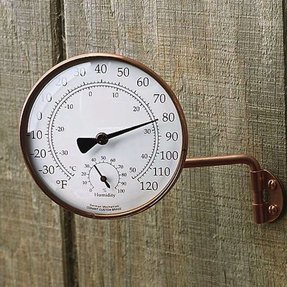 Copper Outdoor Combination Thermometer Remodelista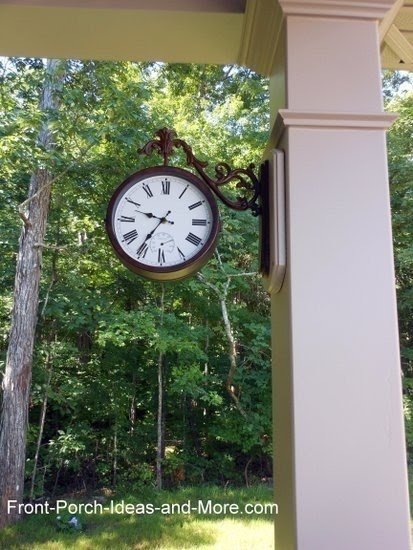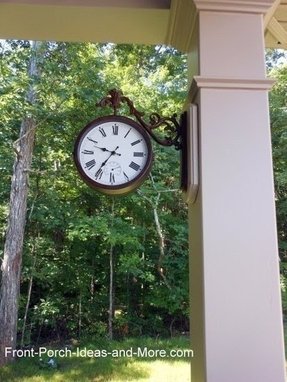 Outdoor clock in elegant form. It is mounted on metal frame and finished with decorative curves. Includes quartz movement and Roman numeral. Suitable for residential and commercial use.


Outdoor Galileo Thermometer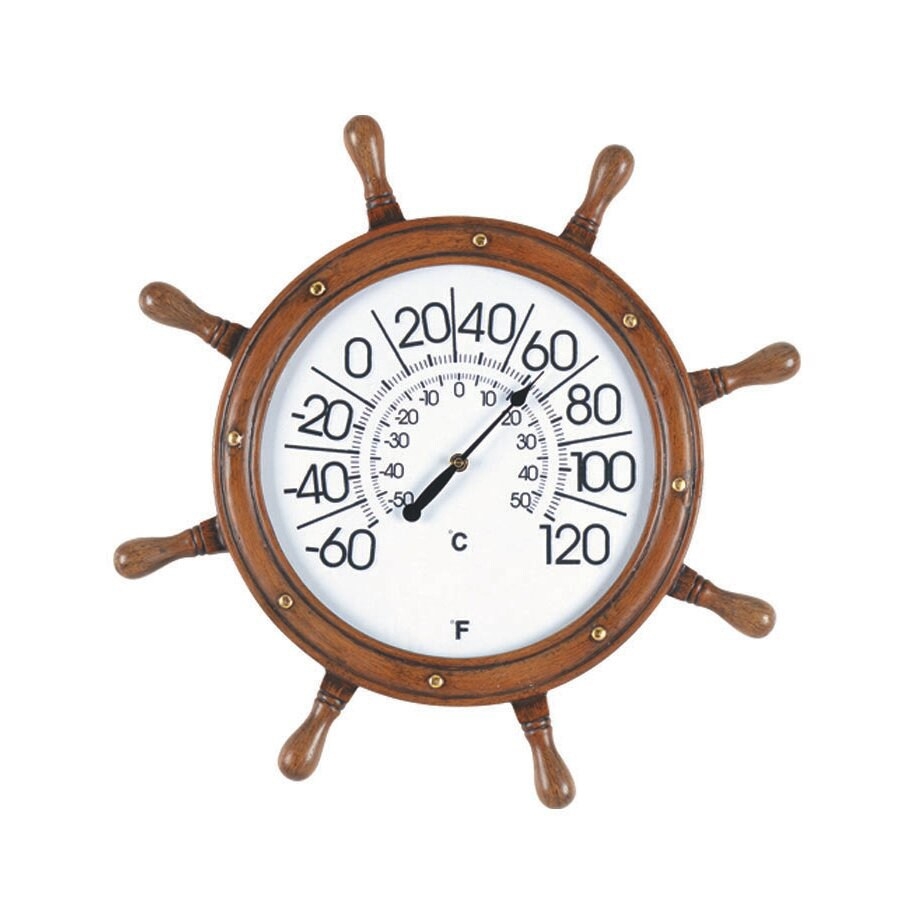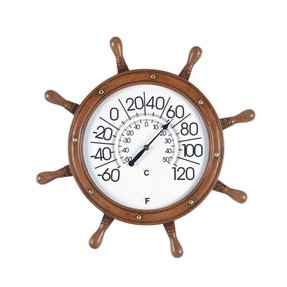 Suitable for outdoor use, this fancy-looking thermometer is adorned with a nautical design shaped like a ship's steering wheel. Crafte of wood and reinforced with brass accents, the thermometer sits tightly behind a clear glass cover, measuring temperature using the Fahrenheit scale.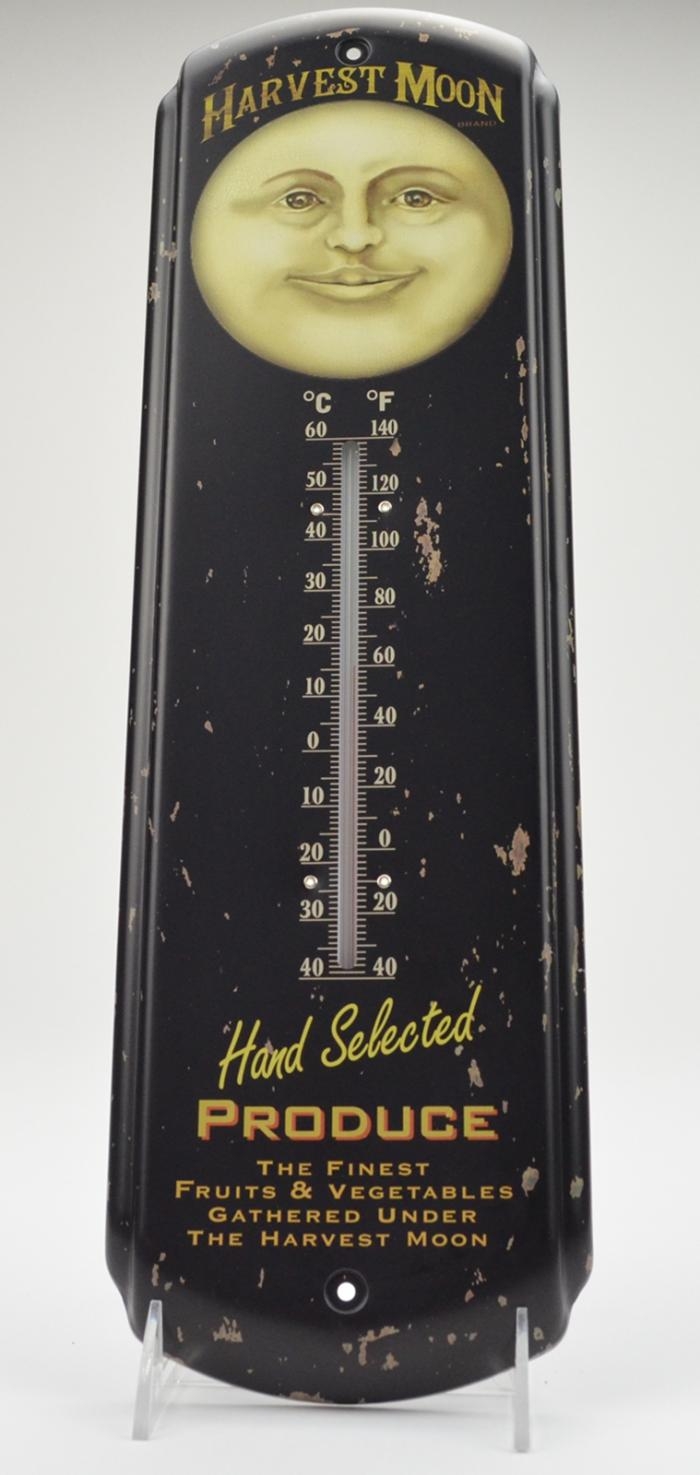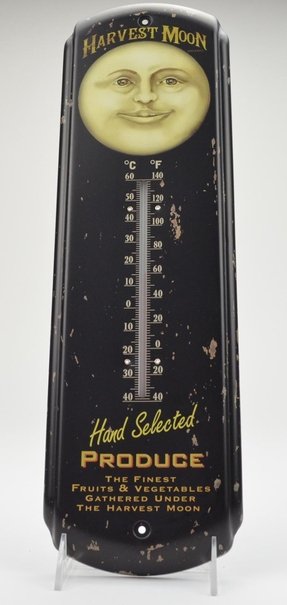 Decorative Harvest Moon Hand Selected Produce Indoor/Outdoor ...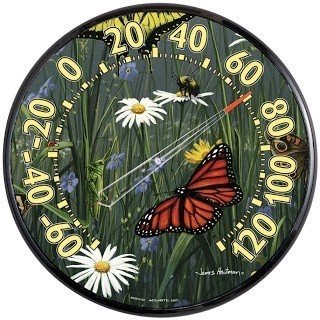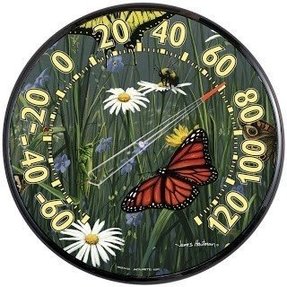 James Hautman Decorative Outdoor Thermometer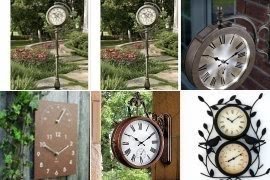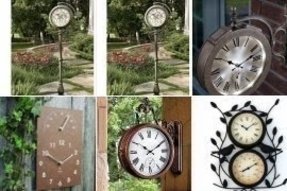 An amazing piece for outdoor areas. This two-sided clock has a built-in thermometer, and it swivels on a scrolled arm attached to the matching wall bracket. Also features a side latch for easy battery access, and a white dial with Roman numerals and black metal hands.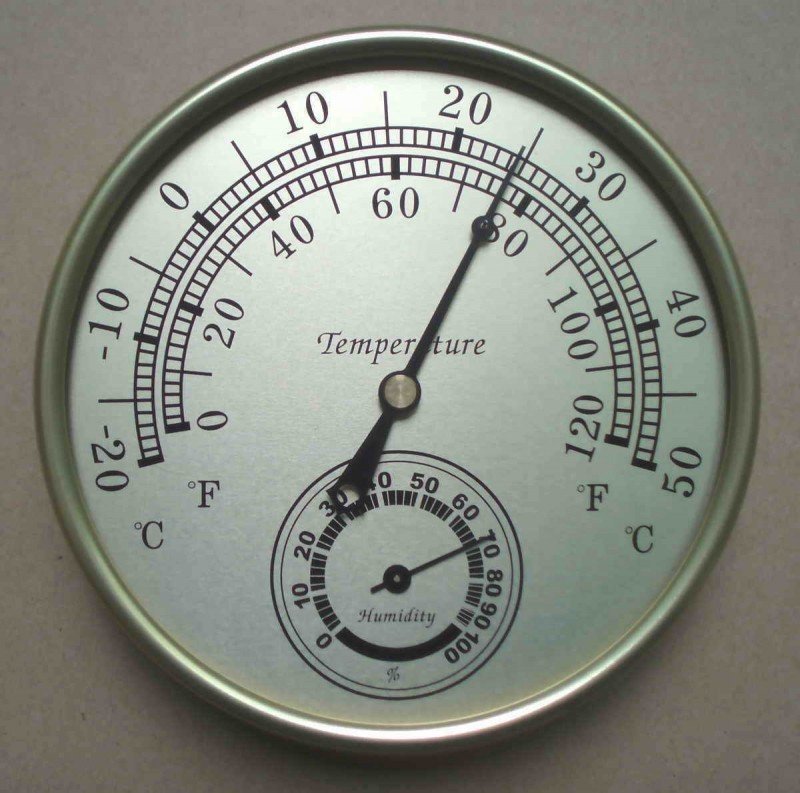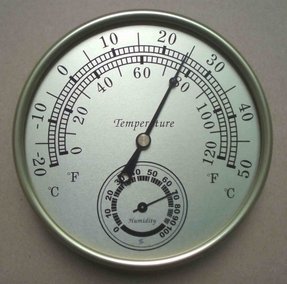 The outdoor thermometer is one of the most useful home utensils, especially when you would like to be dressed good according to the actual weather. This specimen is additionally equipped with the hygrometer.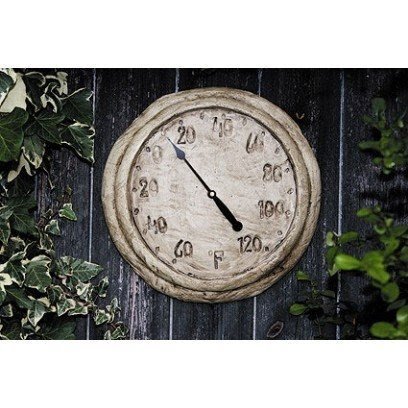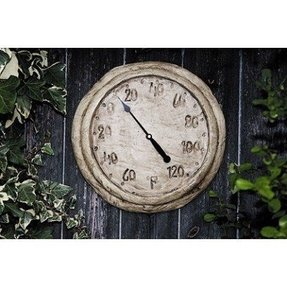 Home / Ancient Stone Dial Outdoor Thermometer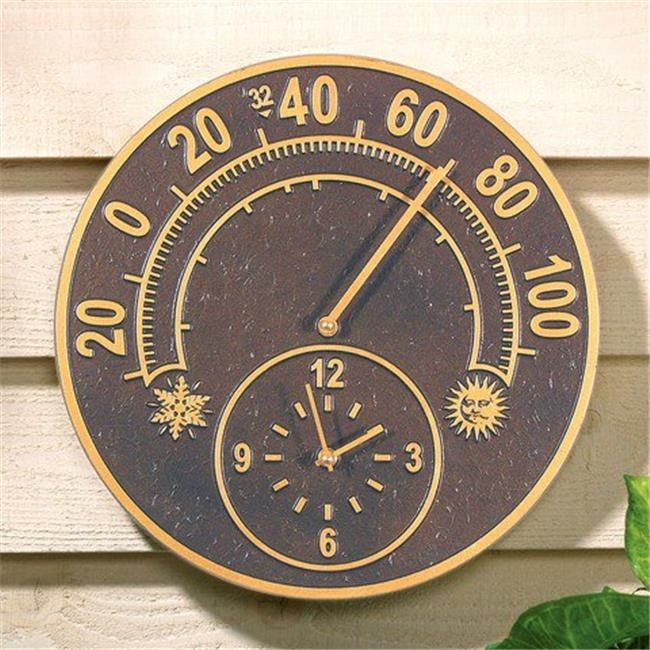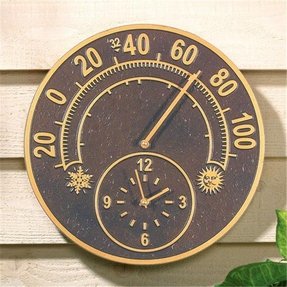 Solstice Thermometer Clock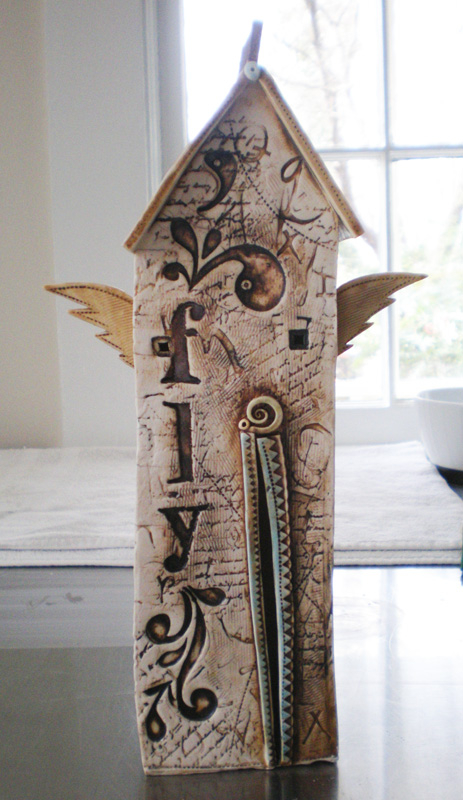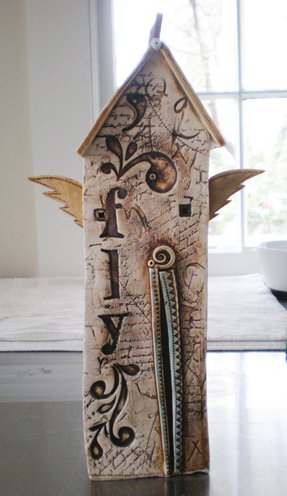 Barbara Chadwick....also check out her her cool stuff links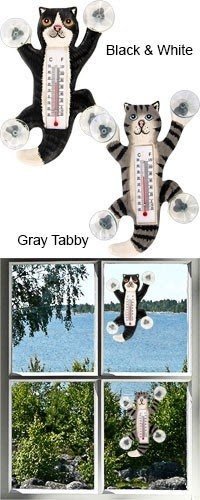 $13.95 Clinging Kitty Outdoor Thermometer~ Every Purchase Funds Food and Care for Rescued Animals.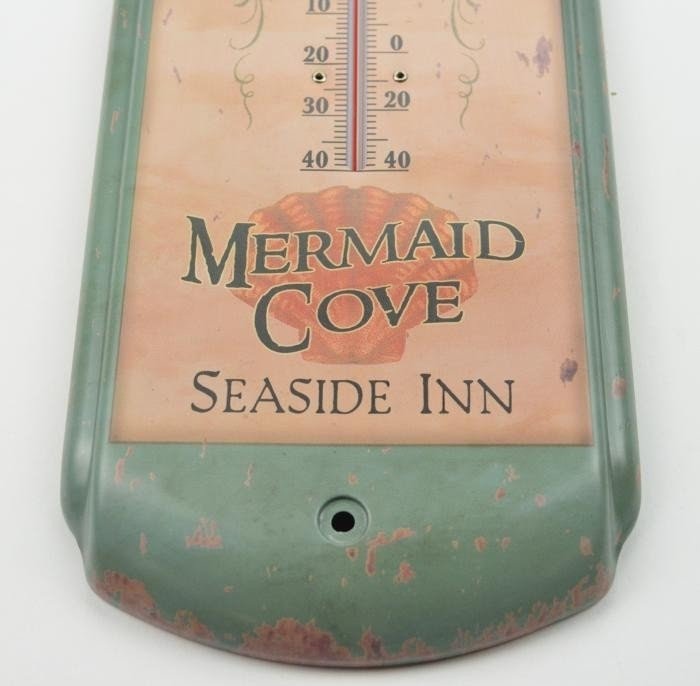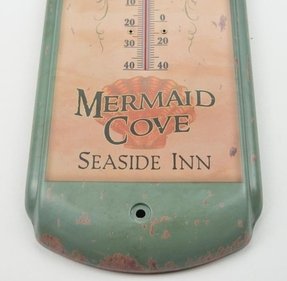 Decorative Mermaid Cove Seaside Inn Indoor/Outdoor Thermometer - 17 ...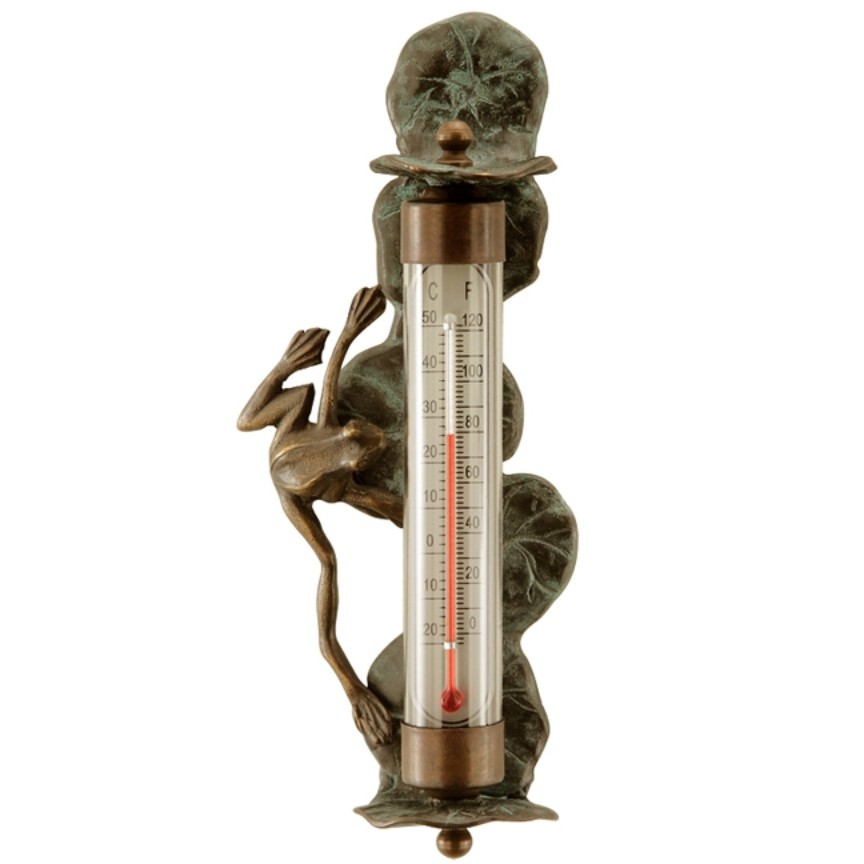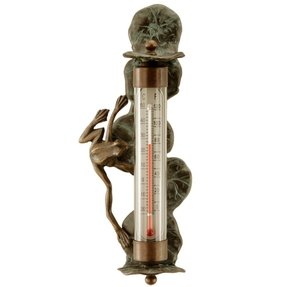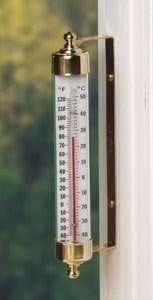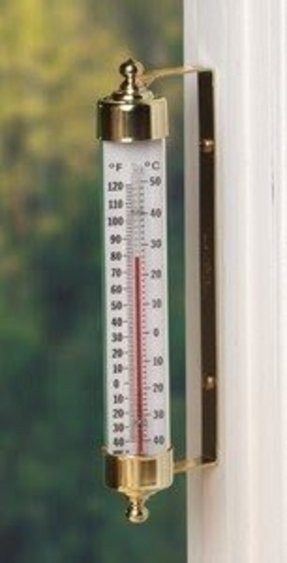 Home / Discontinued Items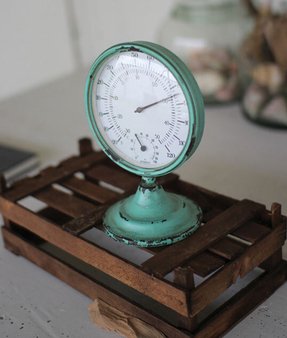 Tabletop Thermometer | Outdoor Thermometer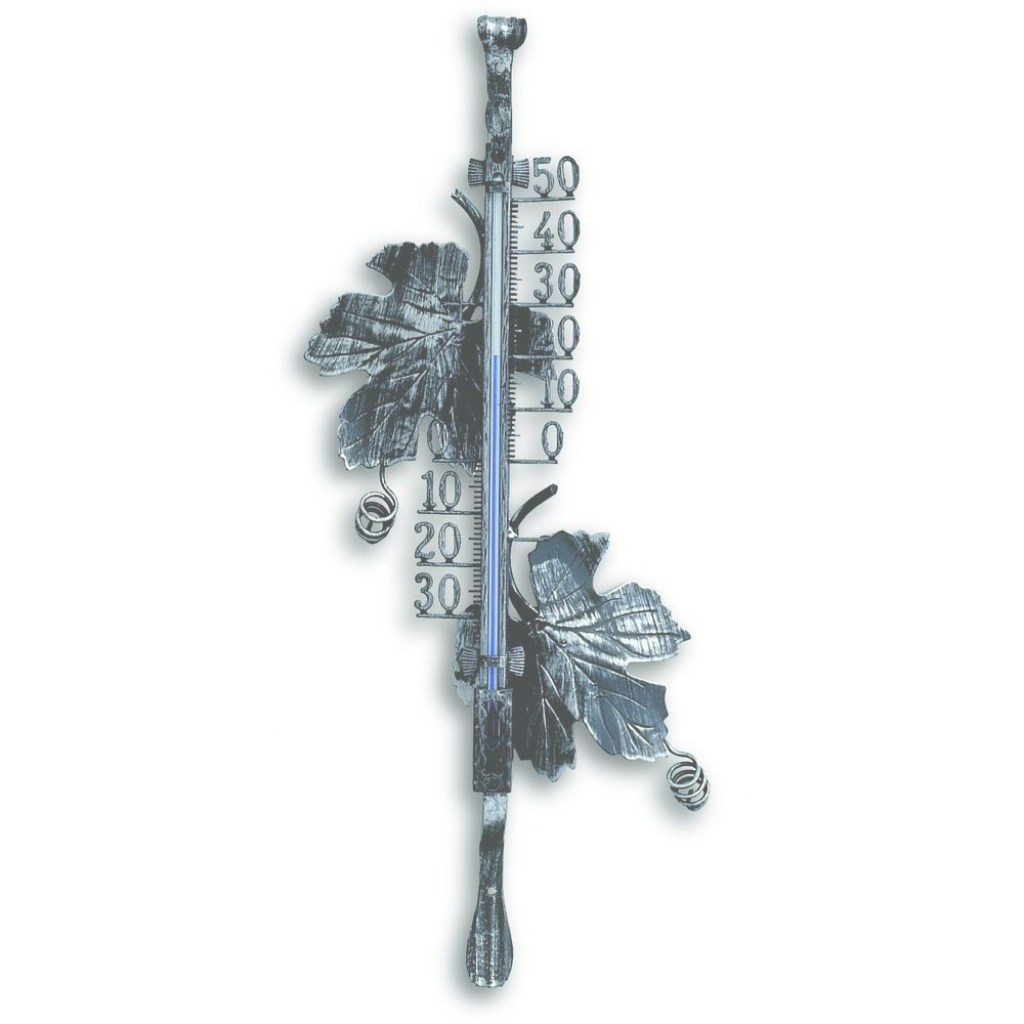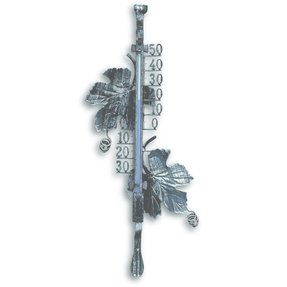 hover over image to zoom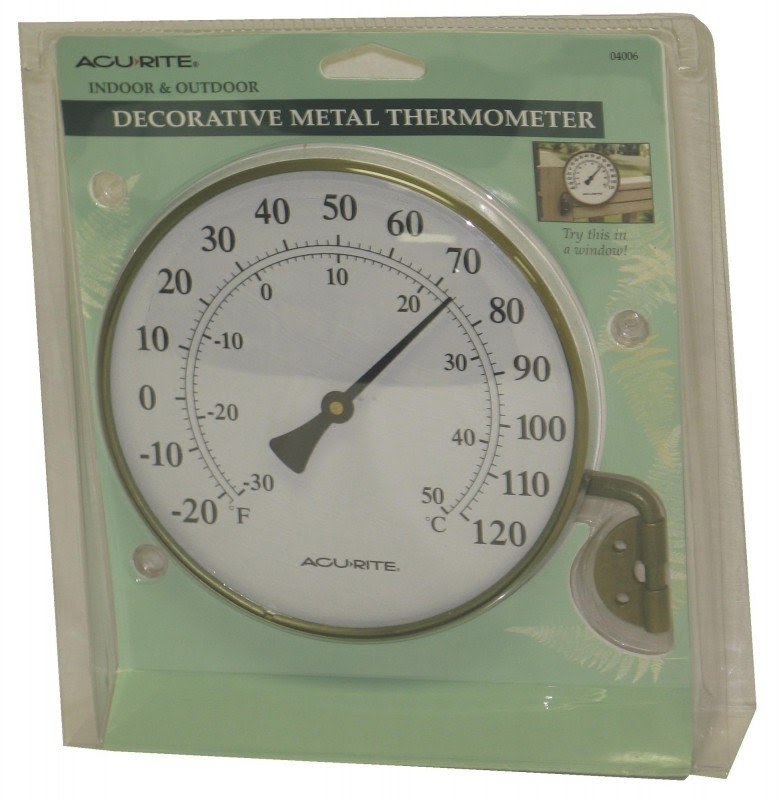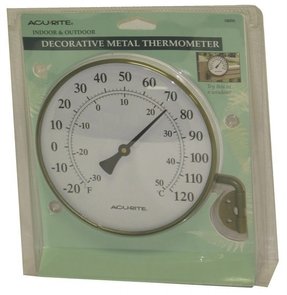 Thermometer Soil