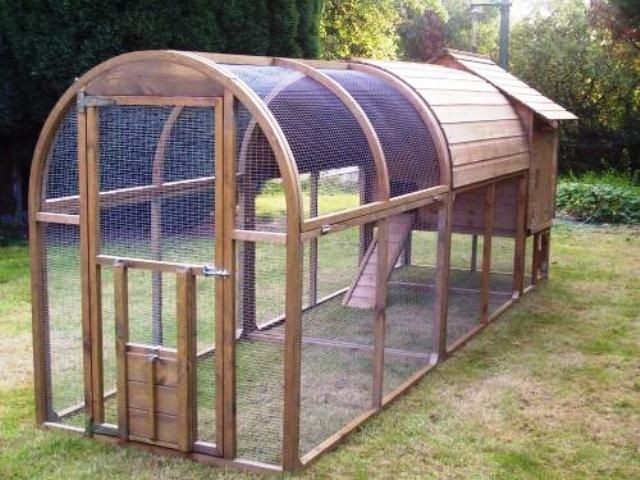 A spacious and secure chicken coop. This chicken coop is structured like a playground for your poultry. Apart from the chicken house, there's a lot of space for your chicken to roam freely and you don't have to worry about them getting lost. This is the best choice for any poultry farmer.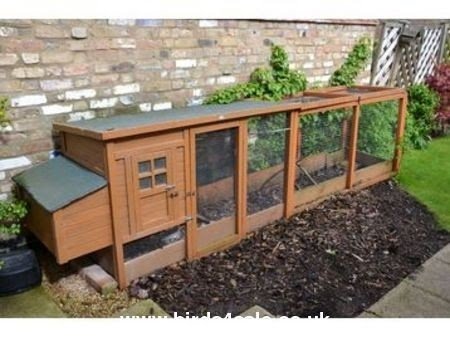 Perfect housing for that pet Henny Penny. Sturdy off-the-ground house for sleeping and egg-laying, with a narrow extendible run for daytime exercise and scratching. A hatch at the back makes the nest box accessible from outside the hutch.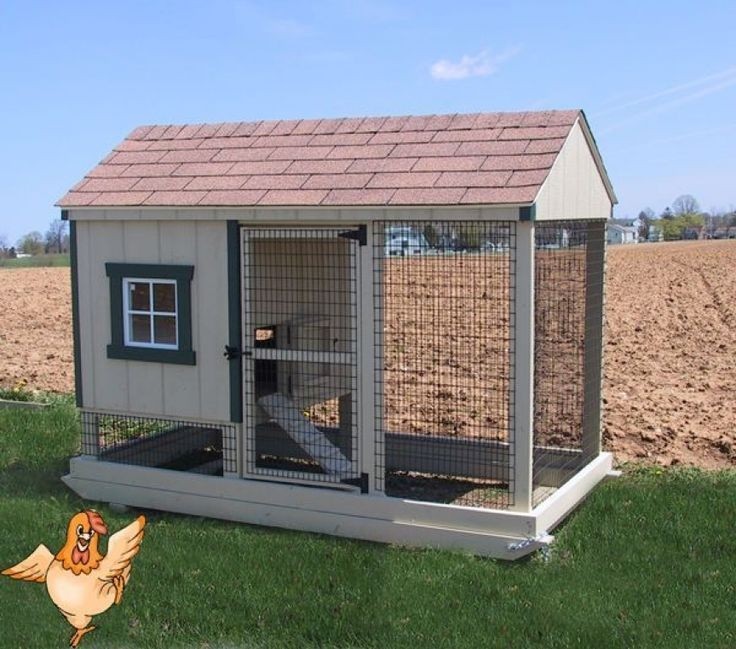 Chicken Coops and Henhouses for sale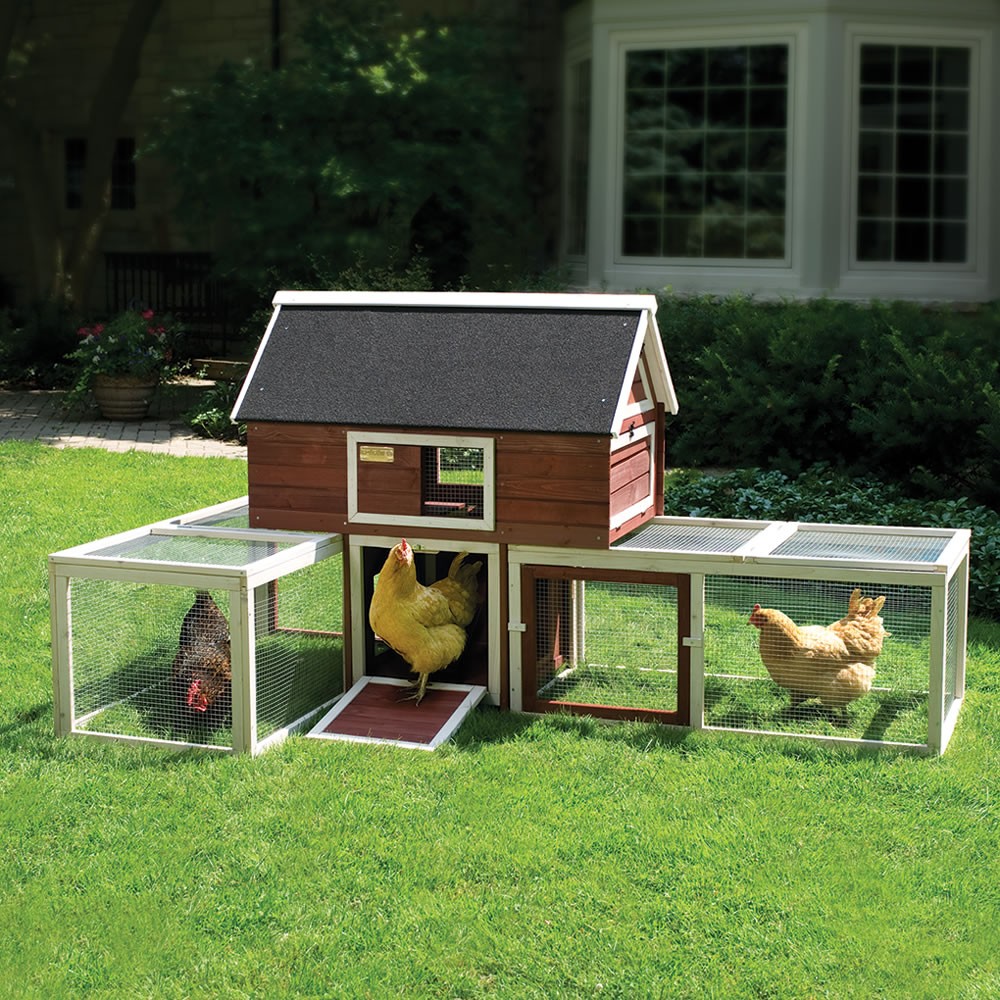 Terrace Poultry Hutch
The Terrace Poultry Hutch is crafted from rot-resistant, fir wood, with the capacious interior. The hutch can fit in up to 6 birds. It has handy storage areas, fenced runs, and two screen windows. Durable structure allows to place the hutch outside as well.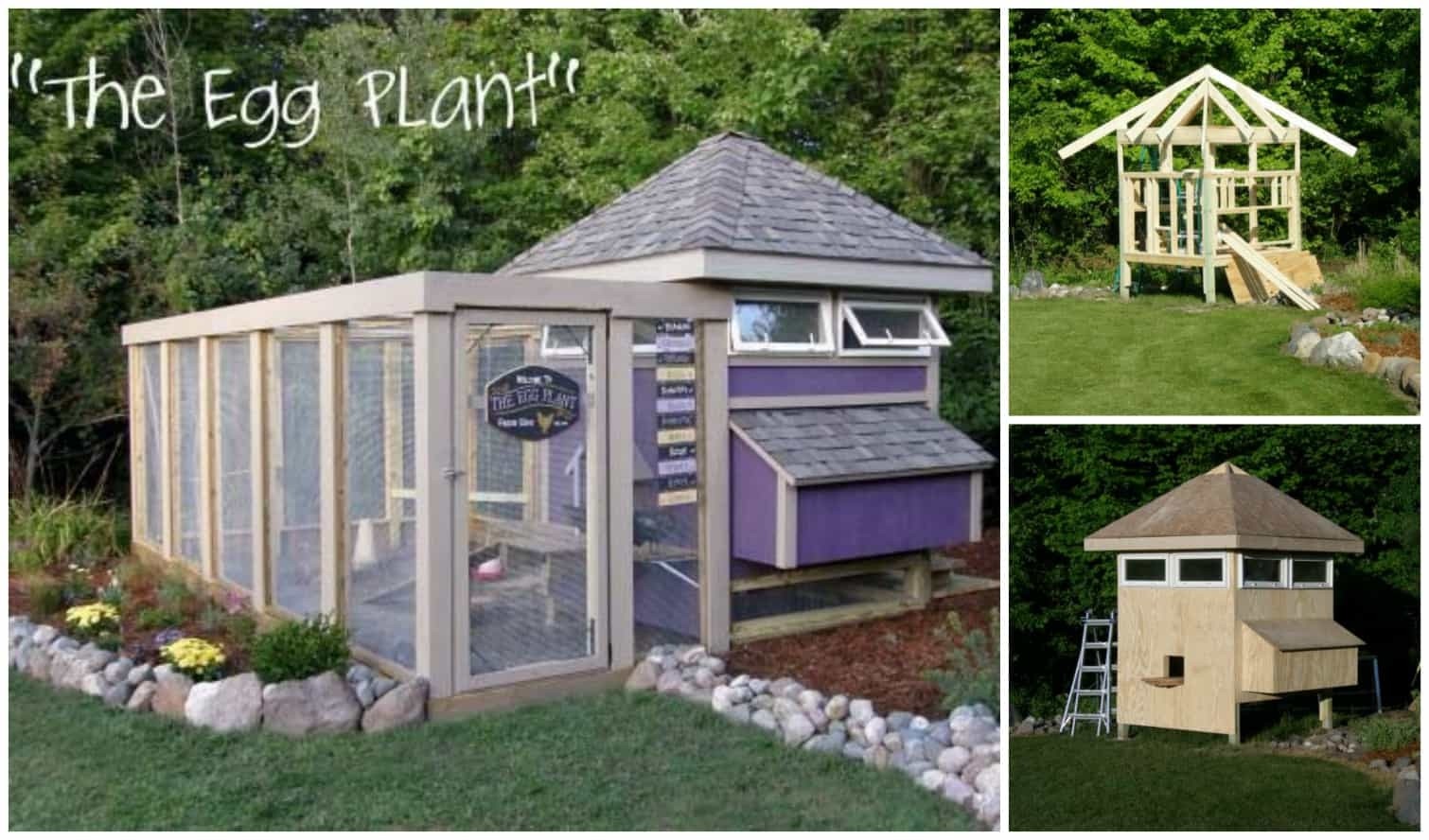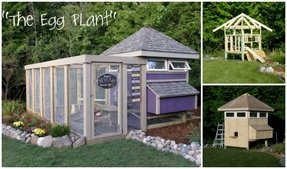 A high class chicken cop, which looks really professionally. One part is a large, meshed structure where you hens might eat and spend their time during the day. The other part is a small, purple house where chickens sleep and lay eggs.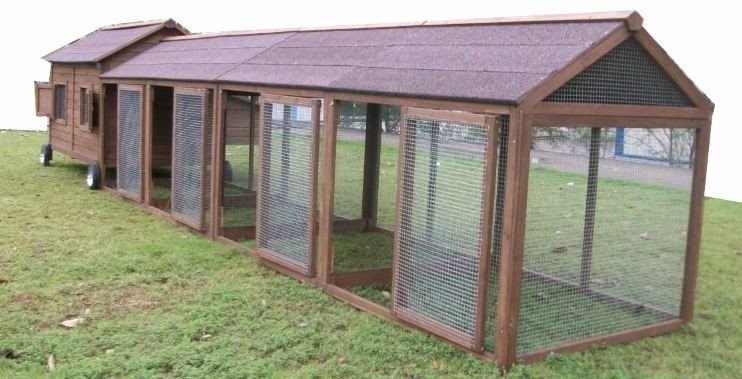 Chicken Coop with Chicken Run
If you're looking for extraordinary practical and convenient solutions for your chicken farm, this unique and functional chicken coop with chicken run might perfectly fulfill all of your expectations and needs.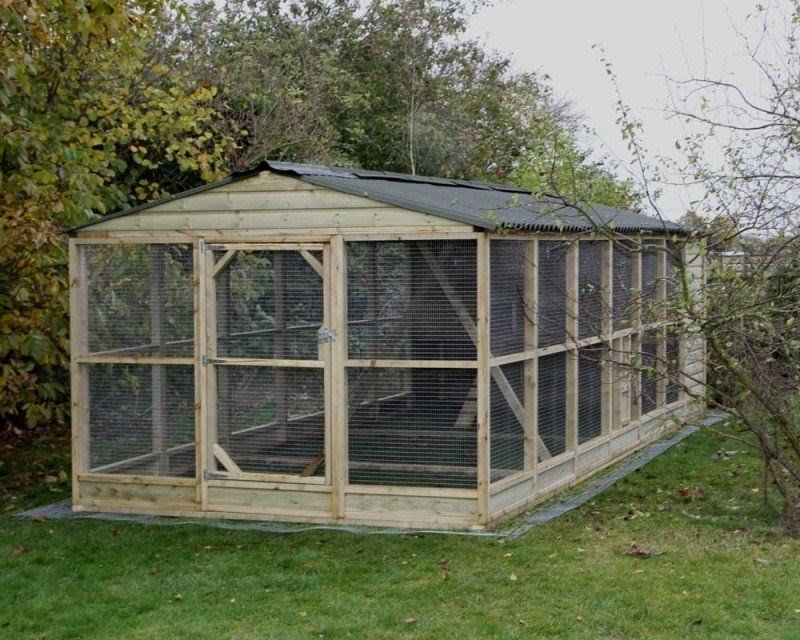 Vintage, old-fashioned design for a large, long outdoors' chicken coop made out of light wood with fenced walls, so you can easily see the chickens. The coop has a waterproof roof, preventing it from flooding during the rain.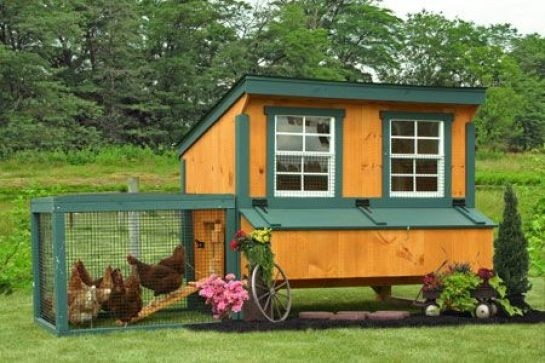 If you want to sent your chickens on a trip, you can do this with this mobile chicken coop. It's designed in shape of a lovely cottage with glass-paneled windows, ample storage space, and an outdoor cage with a wooden ramp and a cutout hole for easy access.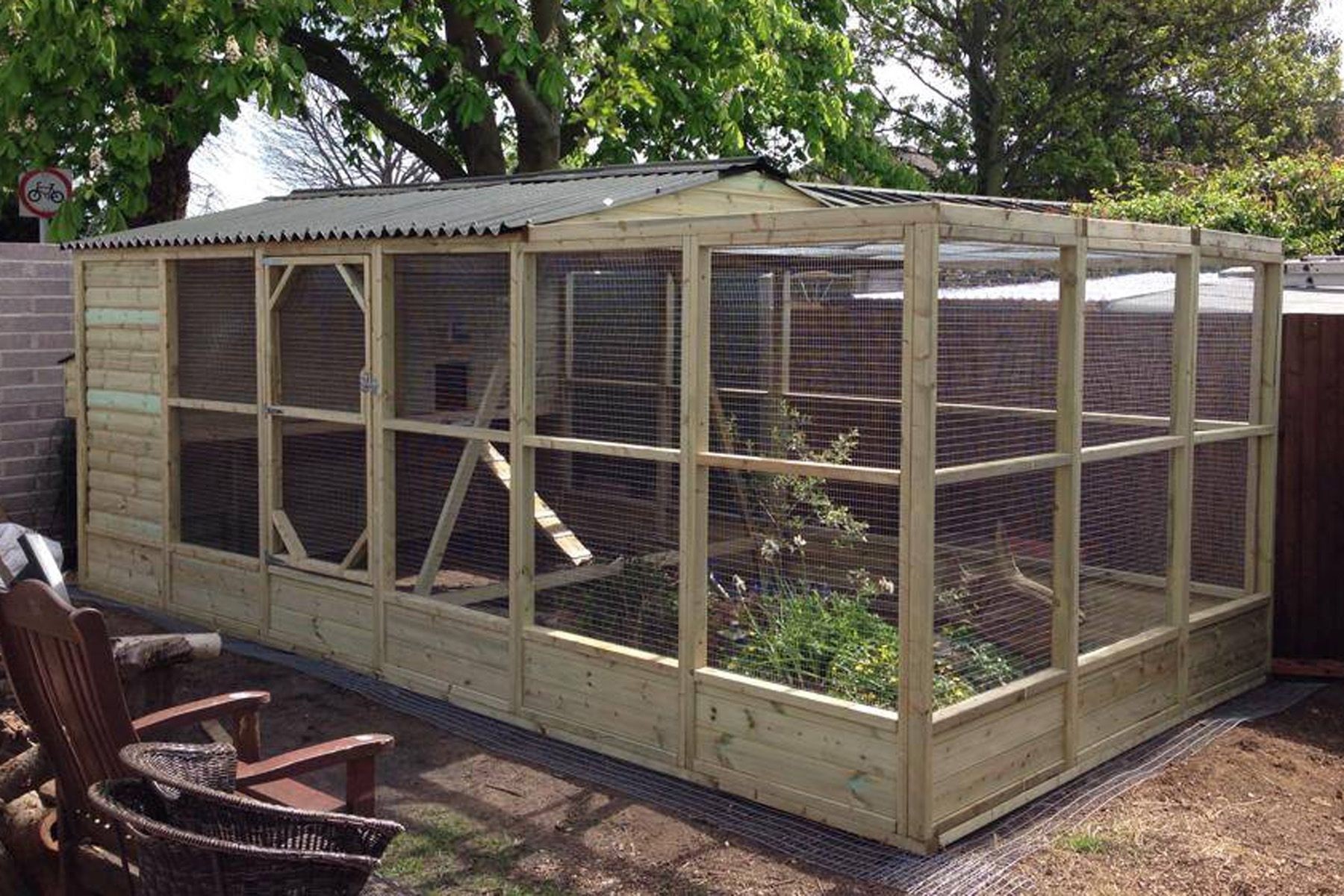 Large walk in chicken coop with run. Wooden hen house with mesh walls and two compartments: one with mesh roof lets sunlight in, while the corrugated steel apex roof protects from rain and provides water drainage.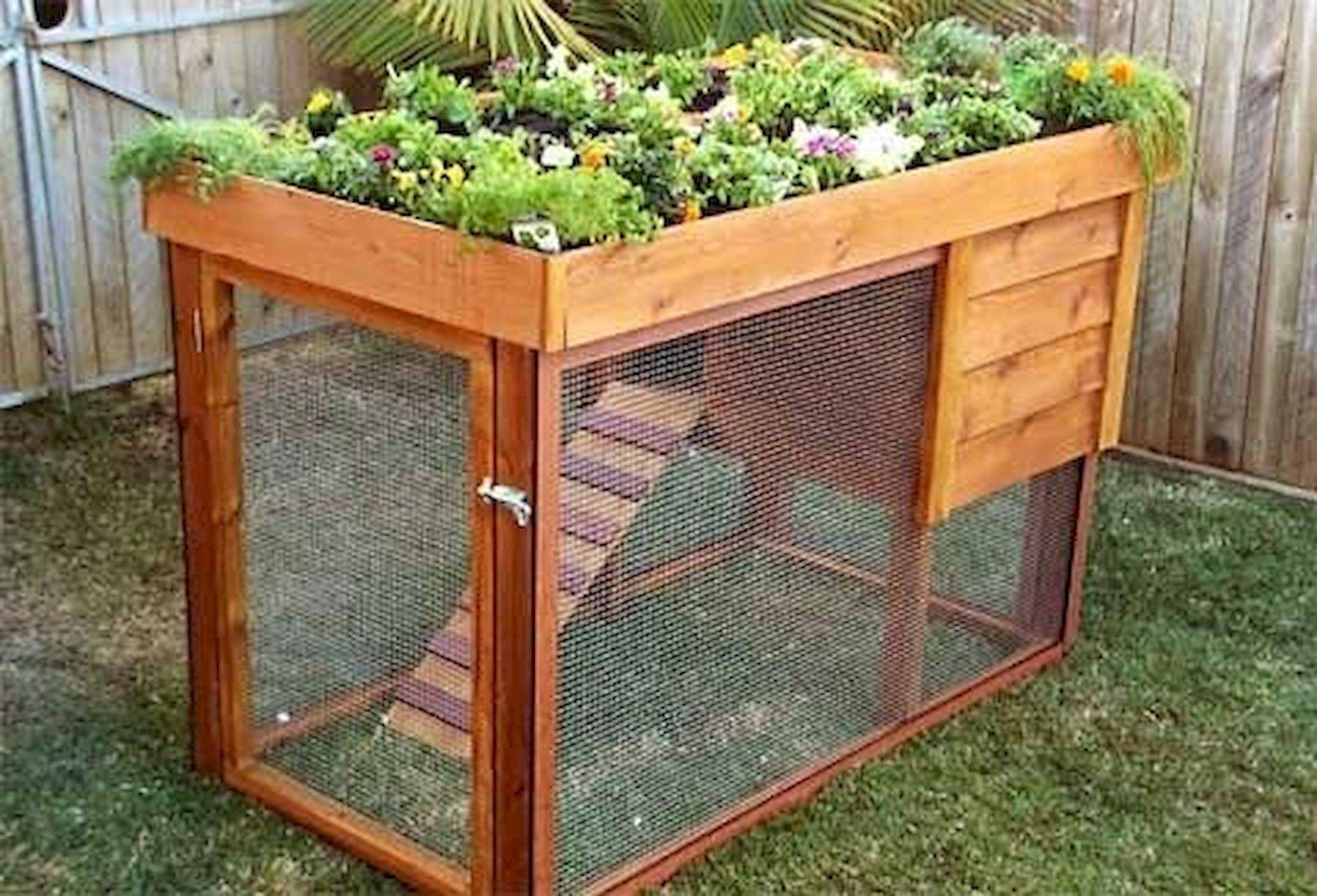 This small chicken coop with run is a stylish wooden construction, that combines smoothly a place to breed your chickens with a greenery spot on its top. Made from natural, densely grained wood.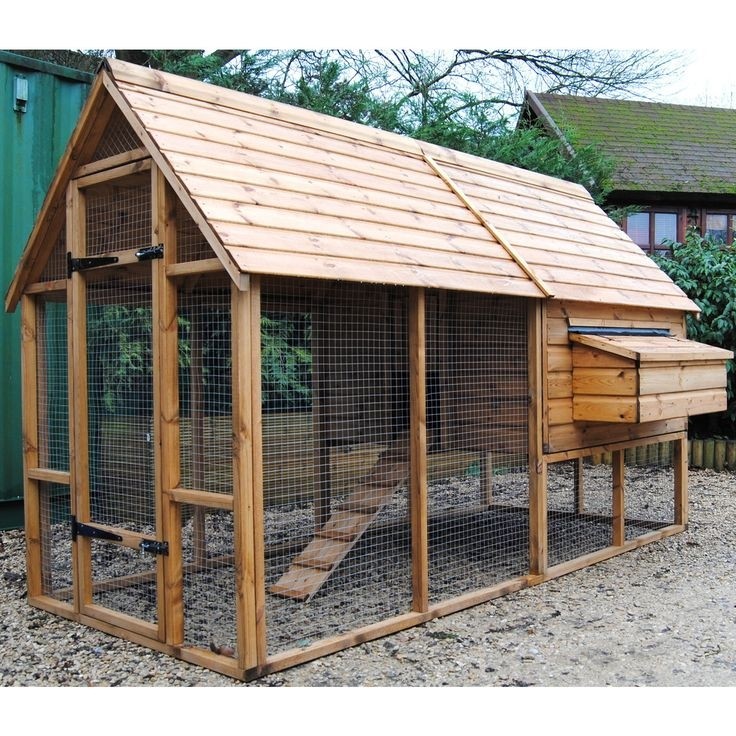 ... House | Chicken Coops | Chicken Hen Houses | Chicken Coops For Sale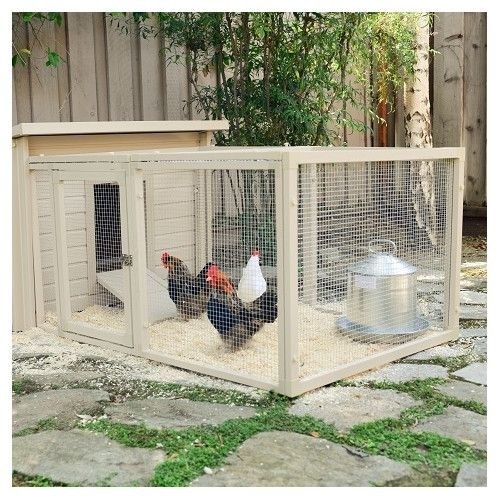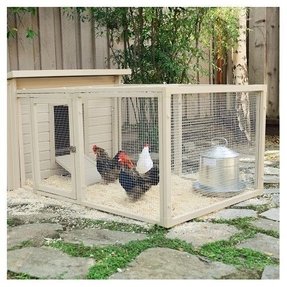 Fontana Chicken Barn
Eco-friendly chicken barn that may house up to four adult chickens. It boasts durable and non-toxic construction built out of recycled materials. The roof of the barn is removable, and the plastic door may be folded down.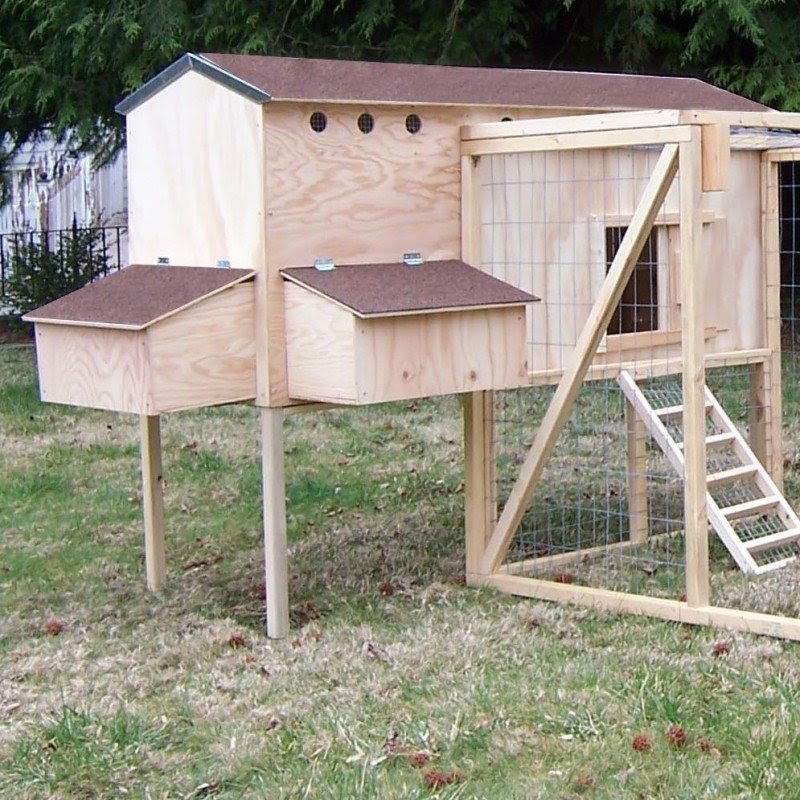 Extended Family Hen House Starter Kit
This fancy Extended Family Hen House Starter KIT can be a nice addition to your garden. Manufactured mostly from plywood panels, this solid construction includes One NightGuard Solar device for proper protection against predators.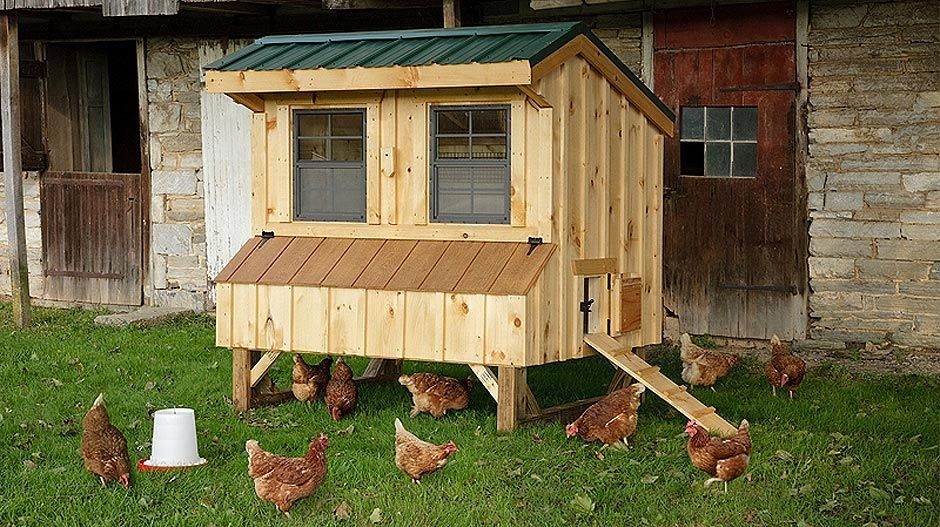 Made from bright wooden boards, this charming chicken coop will be absolutely enough to comprise your several broilers. Its nicely carved shape resembles a real, full-size house.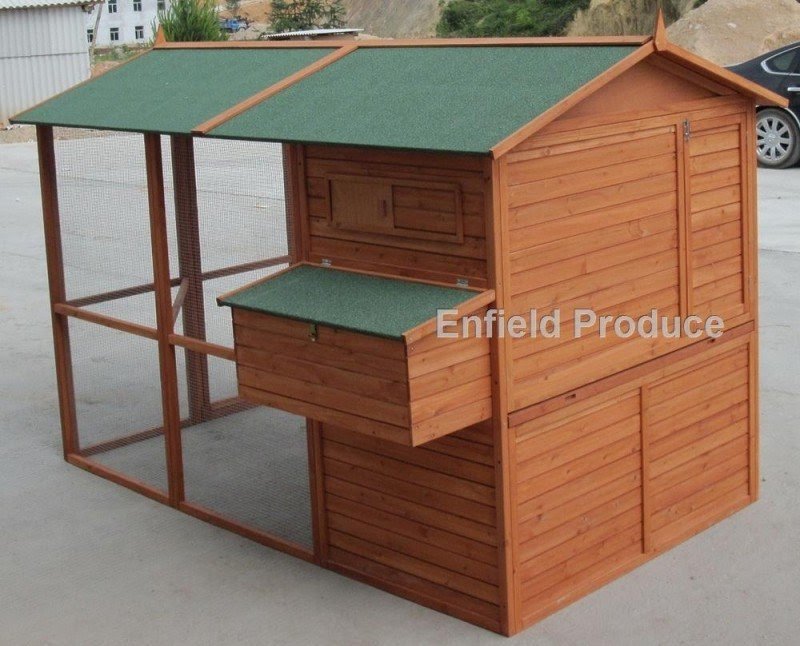 Large Chicken Coop For Sale Jumbo chicken house coop for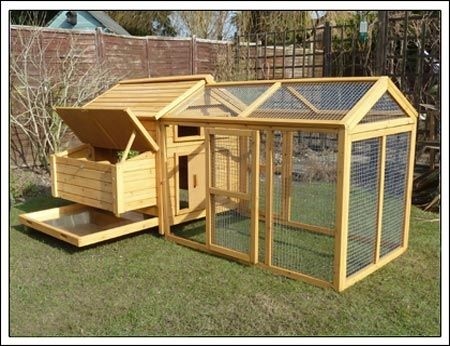 Devon Hen House with Run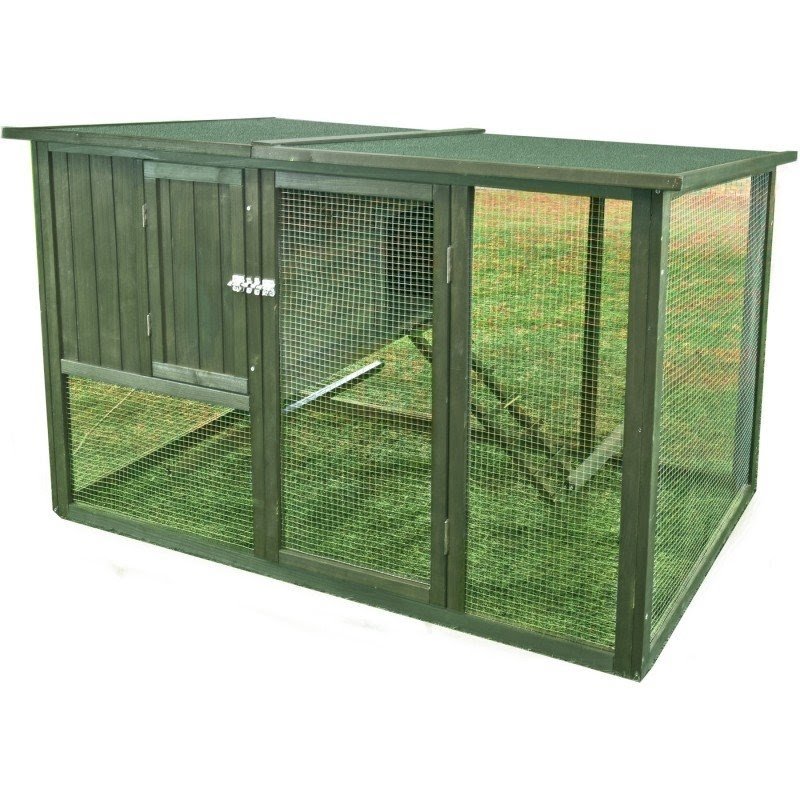 Chicken Ranch
This chicken cottage is just the ideal combination of a safe hen house and the full size free range pasture pen, making for a true must-have piece if you're looking for a place to keep your chickens safe and sound.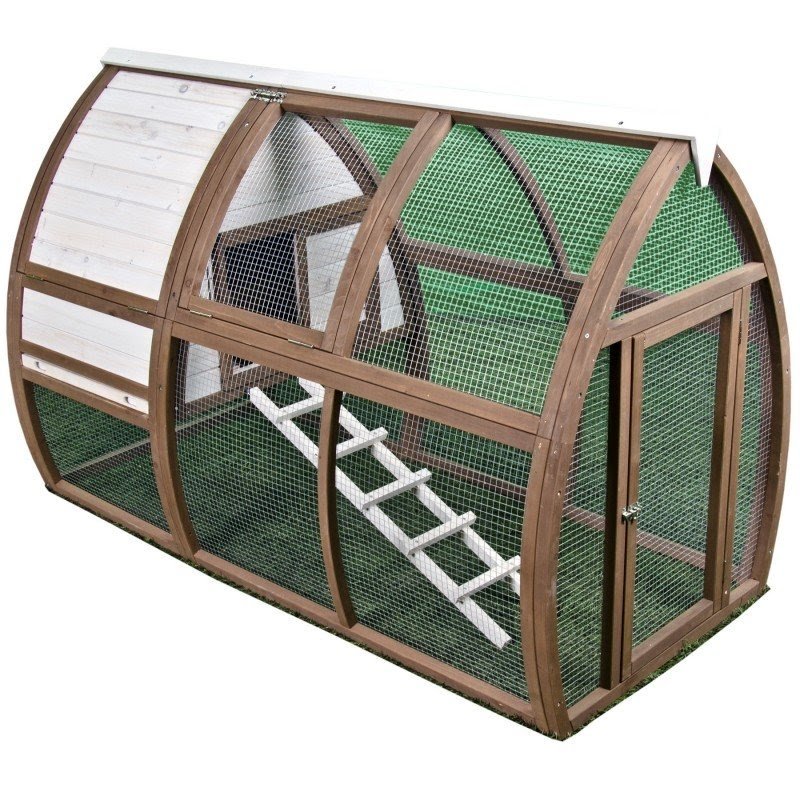 Backyard Charm Open Air Hutch
A hutch for fowl with nest sides and roof, with white ladder ramp and a cozy nesting house inside. The product promises longevity and decent functionality. These are sure to be accomplished thanks to solid wood construction and easy access.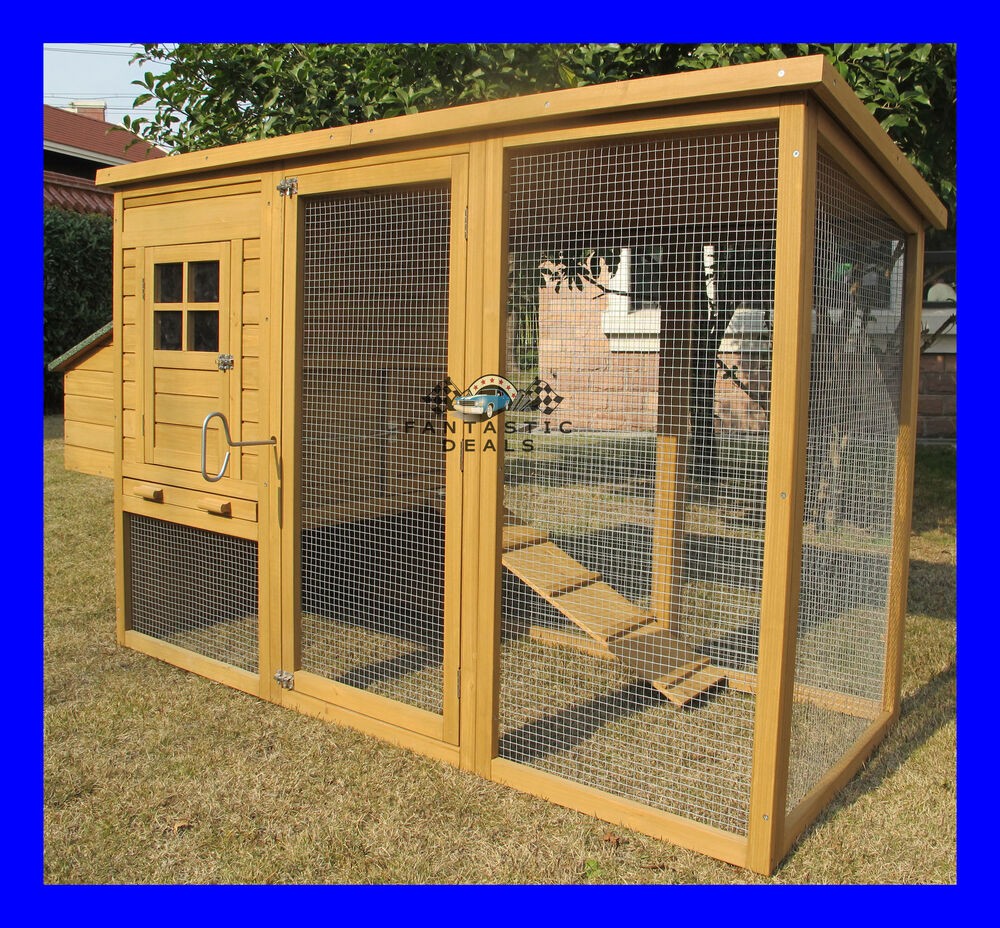 Details about CHICKEN COOP HEN HOUSE POULTRY ARK RABBIT HUTCH RUN NEW ...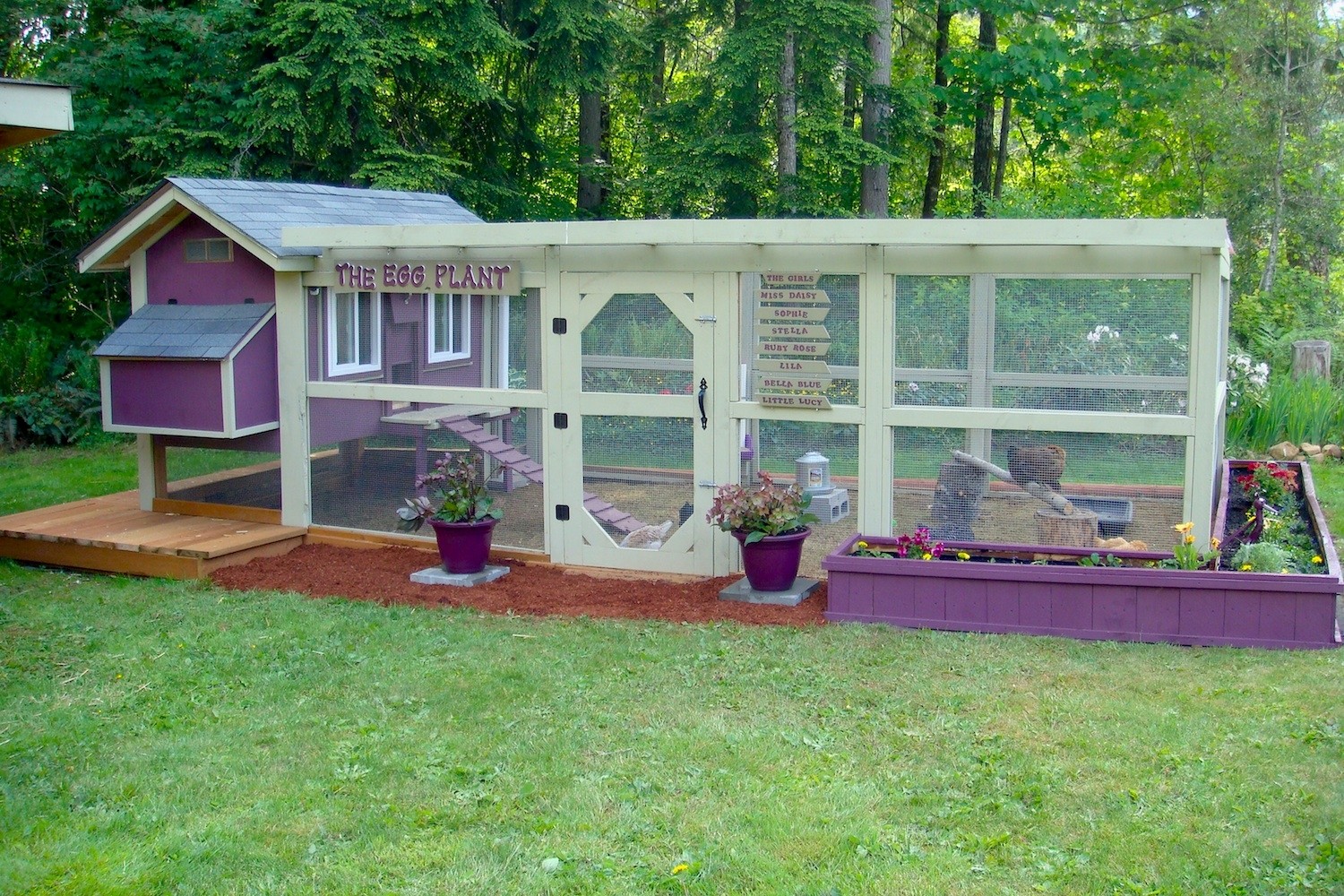 Chickencoop with windows, steps and enclosure. Henhouse is made of wood and covered of purple paint. Enclosure is secured of net. This chickencoop will play its role perfectly in the garden of small cottage house.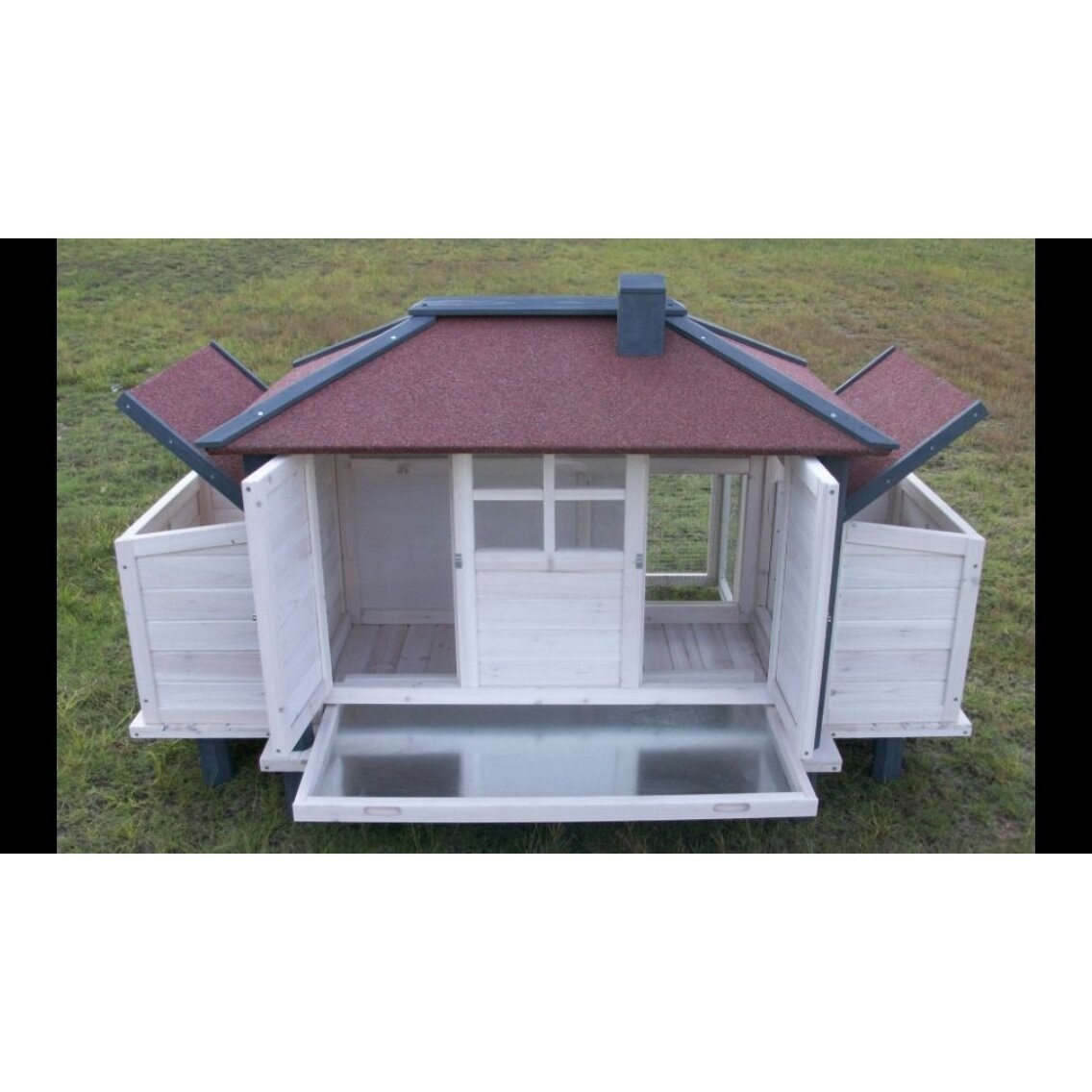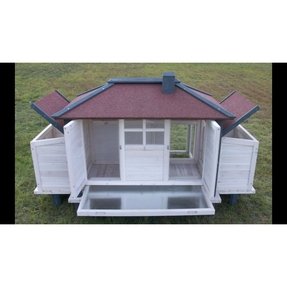 Chicken Coop with Lockable Nesting Box and Storage
Large, nicely styled chicken house, simple to be assembled (instructions provided). The doors of a nesting and storage box are lockable. The frame is constructed of wood in natural, light finish, which contrasts with burgundy red roof.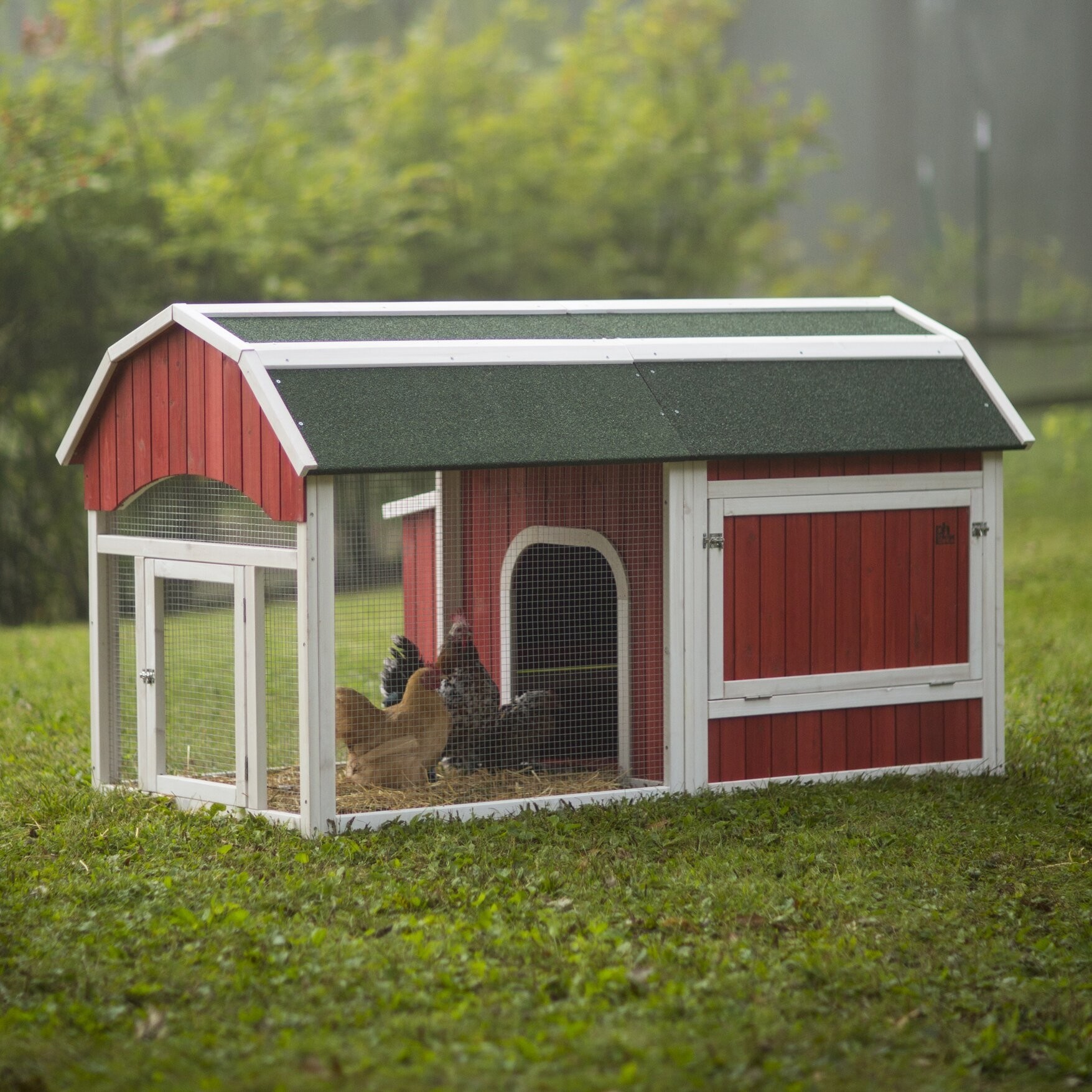 Red Barn Chicken Coop
This large chicken coop provides ample living space for your hens while at the same time remaining compact enough to fit in an urban farm environment. Its numerous features will surely fulfil your needs and the finish adds an modern edge.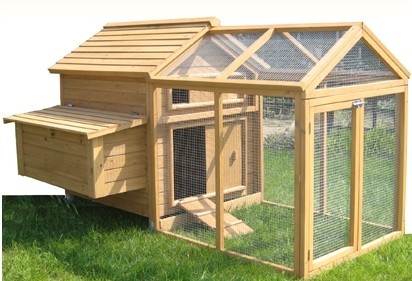 This chicken coop with run embodies style and practicality. Being a great example of handmade constructions, it is solid and well-designed, enchanting with light-weight, cool and clean design.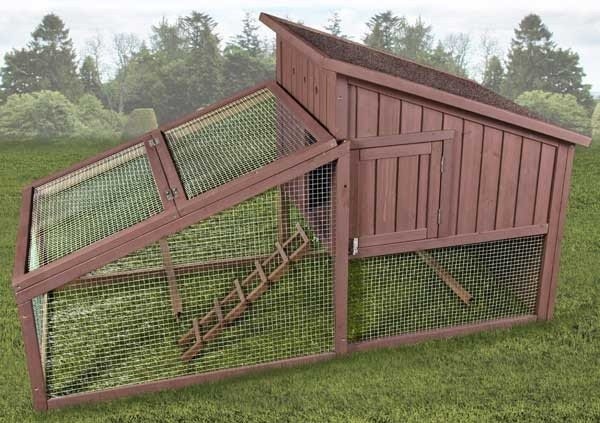 Hen Chicken Coop
A hen chicken coop with a chicken run, so that your hens could roam freely with the ample amounts of space, while at the same time providing them shelter from predators and a quiet, safe space to rest.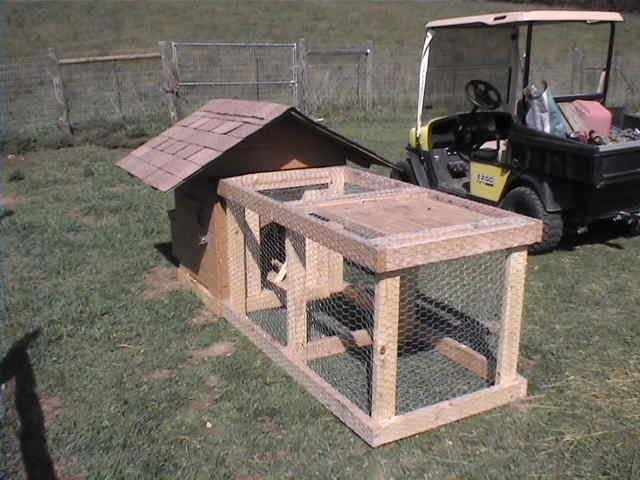 Silkie Chickens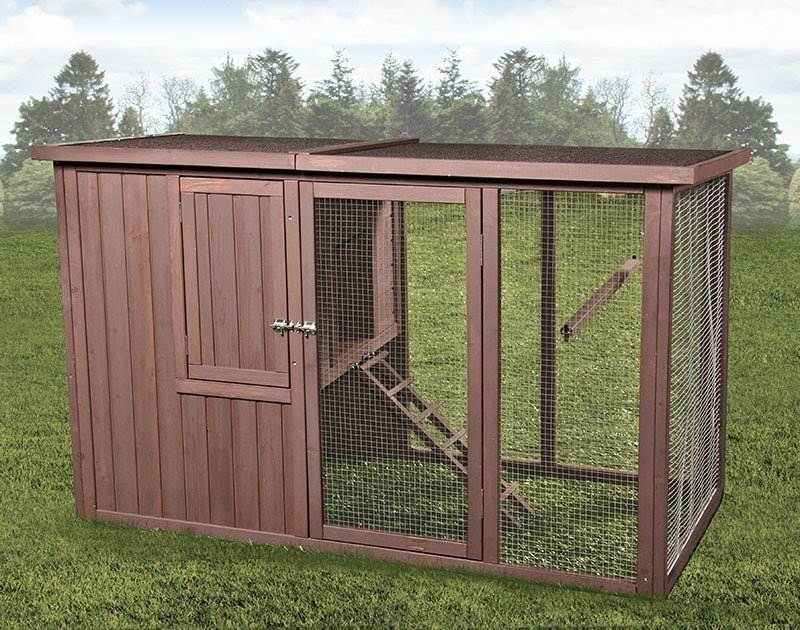 Chick N Cottage Chicken Coop
It is a chick N cottage chicken coop that is accommodates up to two chickens. It makes a safe space for protecting your hens. You will be impressed how great this chicken coop is. You need to have it.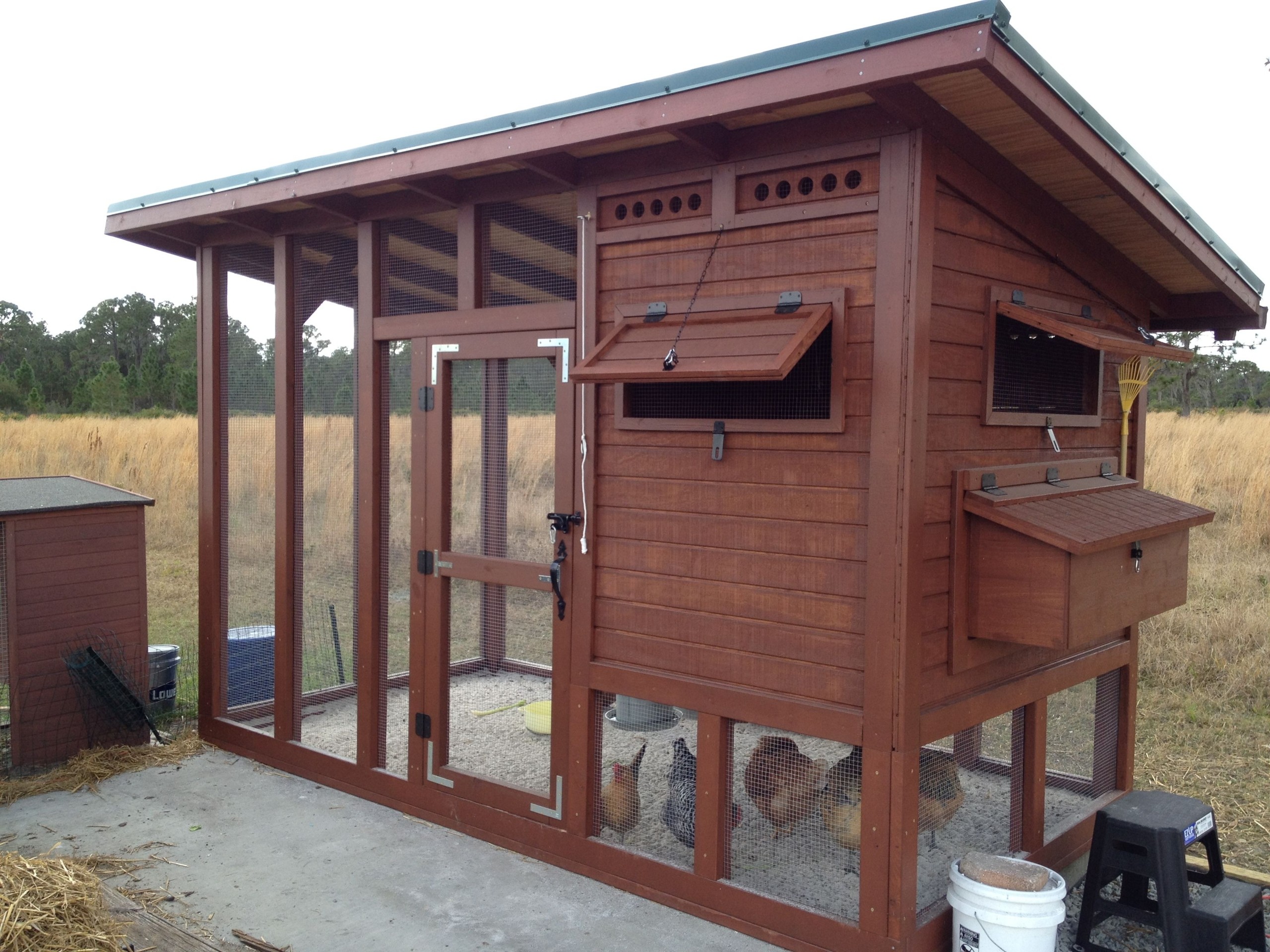 Chicken coop for each outdoor place as needed. Construction is made of wood and reinforced with solid supports. It is resistant to rust and harmful weather conditions.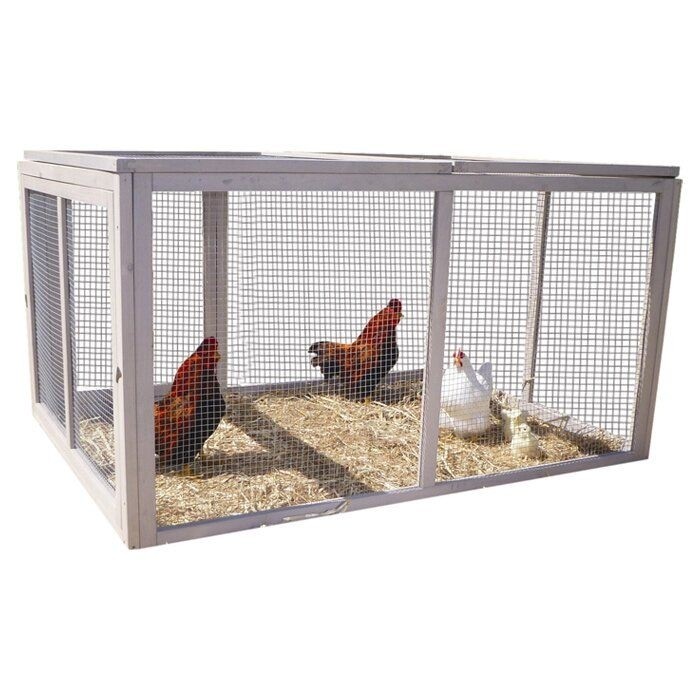 Extreme Hen Chicken Run
This extreme hen chicken coop has got a nesting box, ramp and roosting bar. It is made for protect your chickens. It measures 30.12 inches high by 55.12 inches wide by 37.99 inches deep.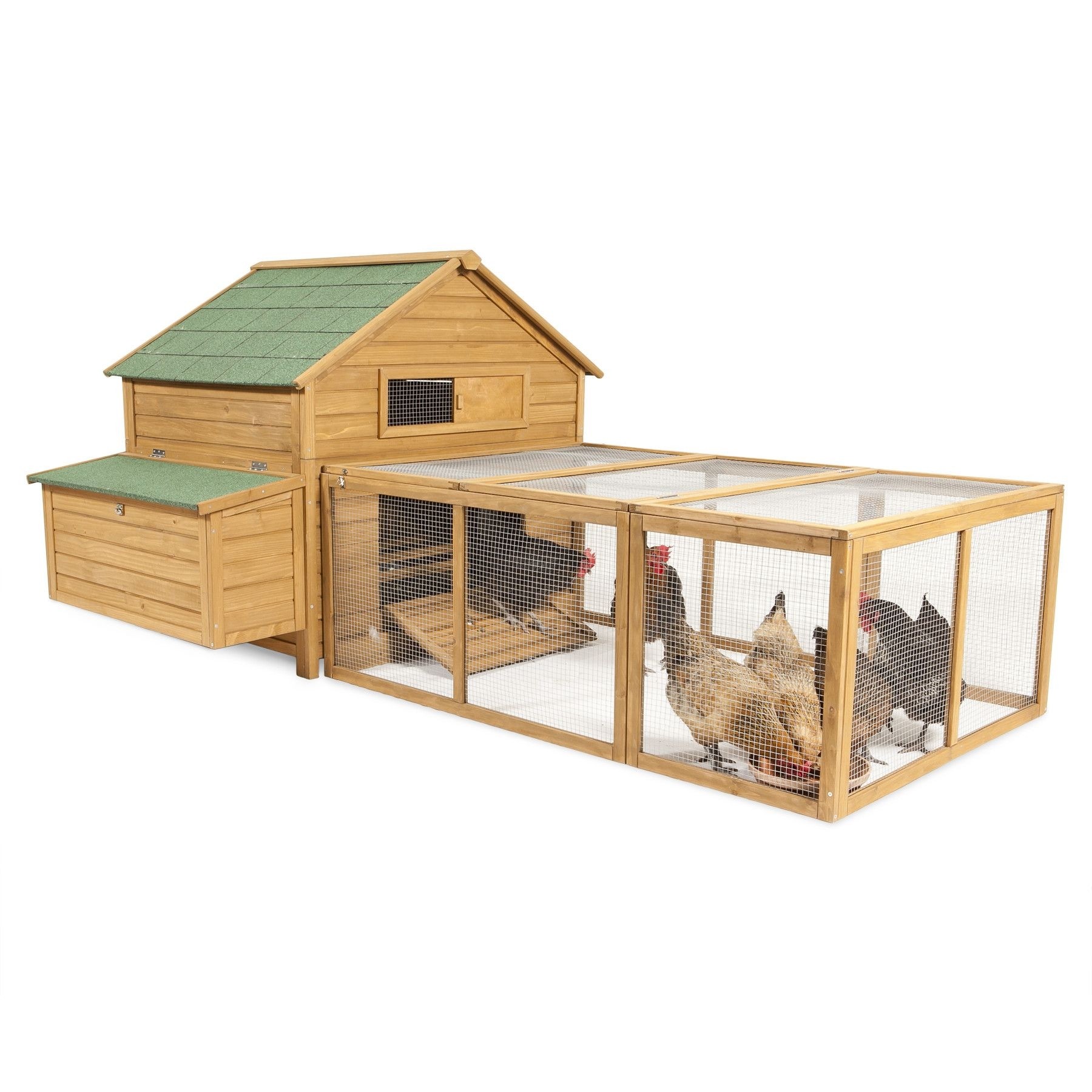 Chicken Fort Run
Made of solid wood construction and durable mesh chicken fort run is the perfect solution for your small hodolli poultry. It fits between 6 and 8 chickens.It allows free and safe use of green grass.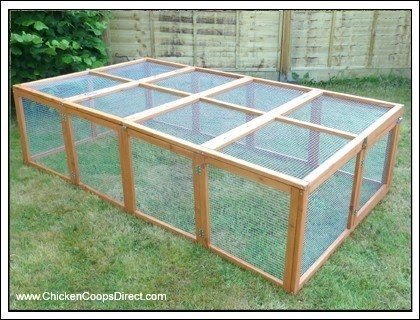 Pre Order: £109!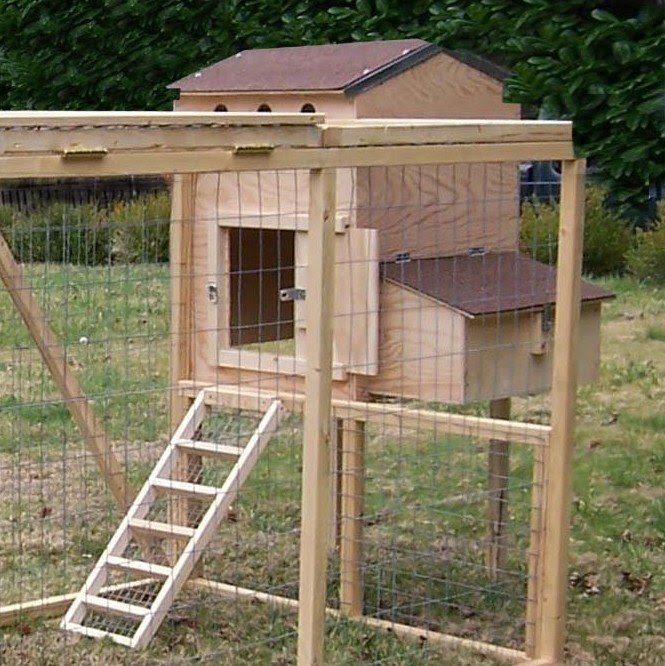 Small Hen House Starter Kit
This Small Hen House Starter Kit is simply perfect for those who just began their journey through the poultry land. The coop is set on four sturdy legs along with a useful ladder and door with a lock. Nice choice for gardens and backyards.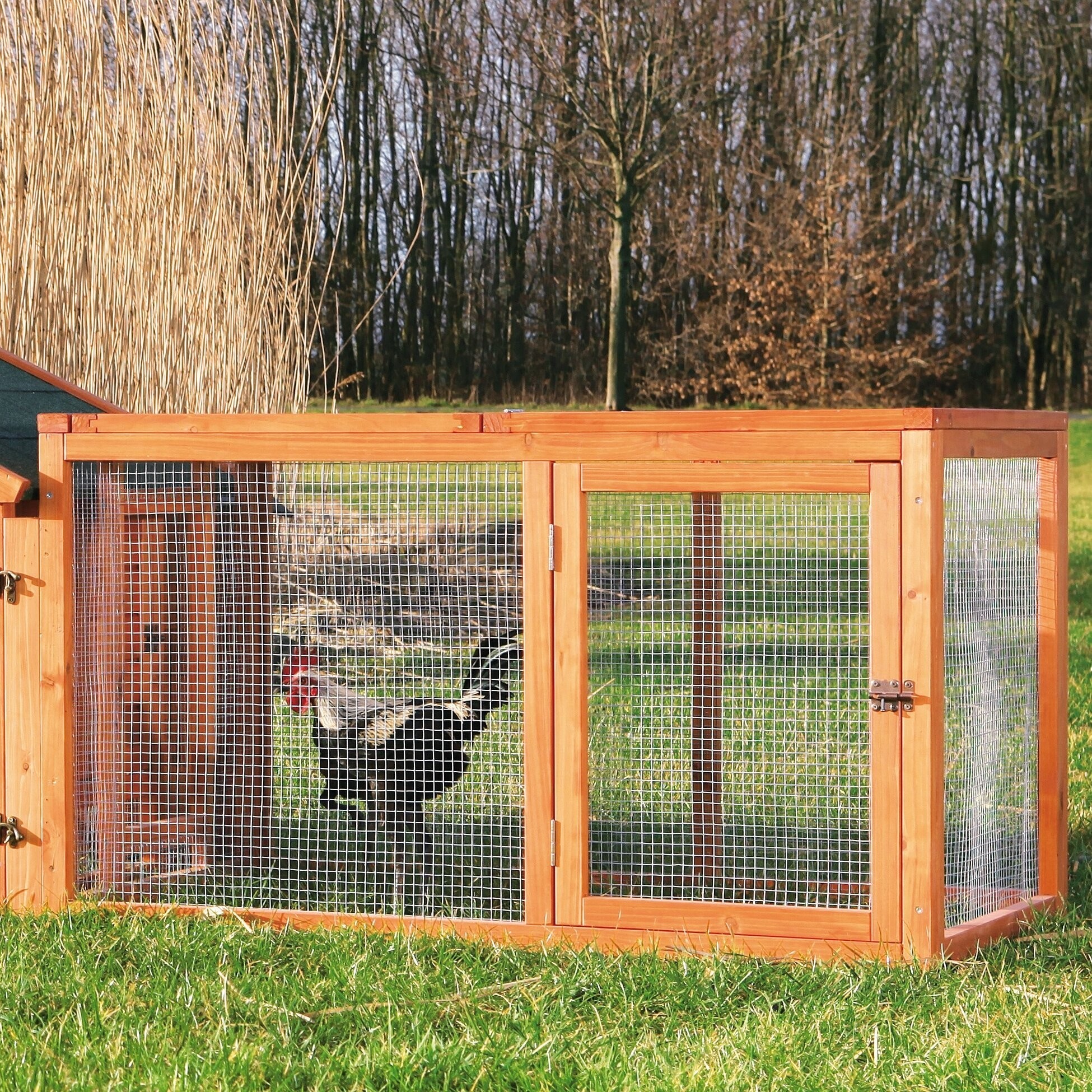 Trixie Outdoor Chicken Run with Mesh Cover
Practical run cover intended for 2 standard size chickens or ducks. It's rectangular frame is made of pine wood with a glazed light brown finish. A cover has hinged both a roof and a door, a sliding door, meshy metal sides.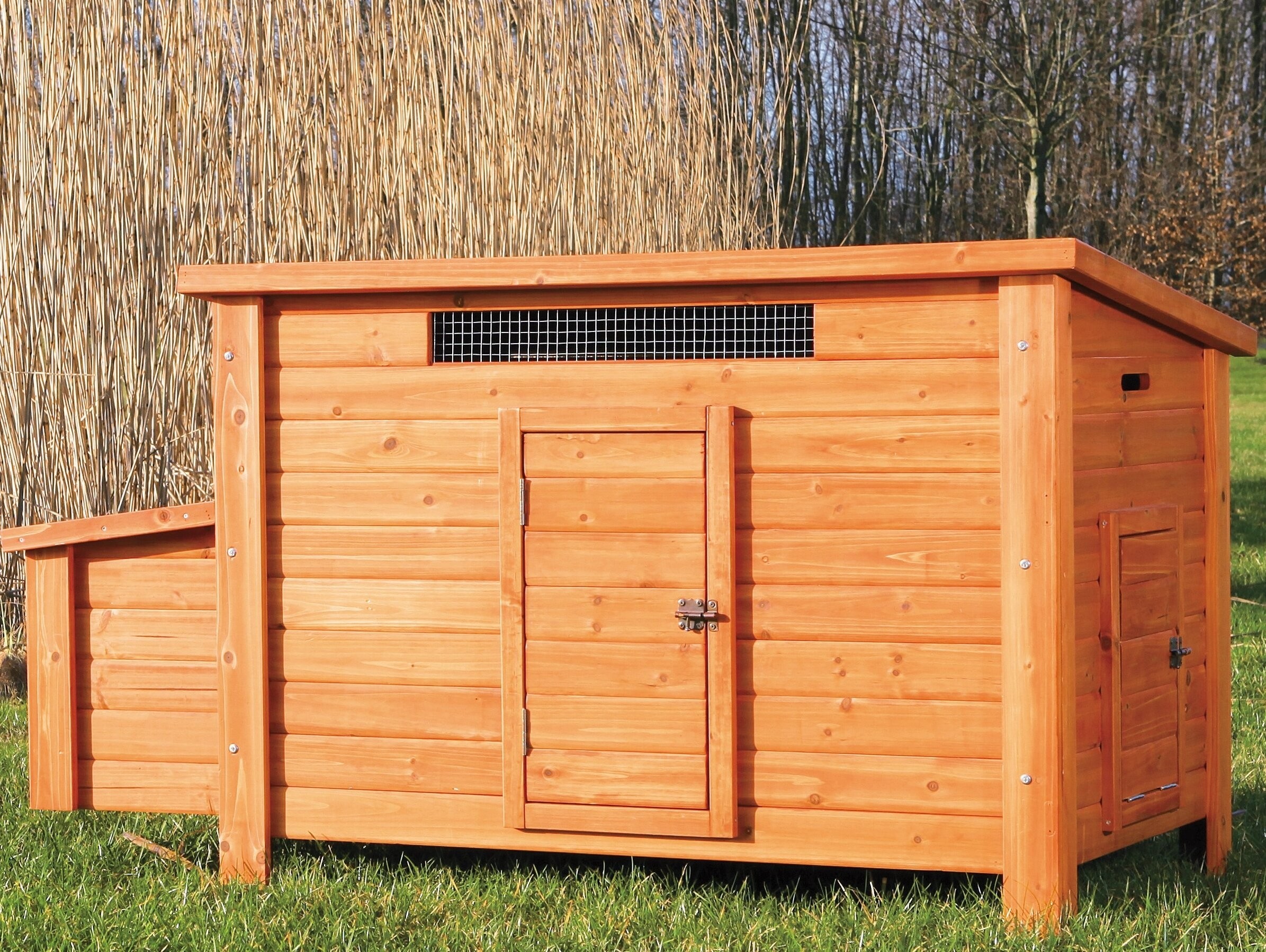 Trixie Chicken Coop
It is a chicken coop that has got a solid wood construction, two doors, weatherproof finish inside and out, glazed pine color and removable divider. You will be impressed how solid and high quality this product is.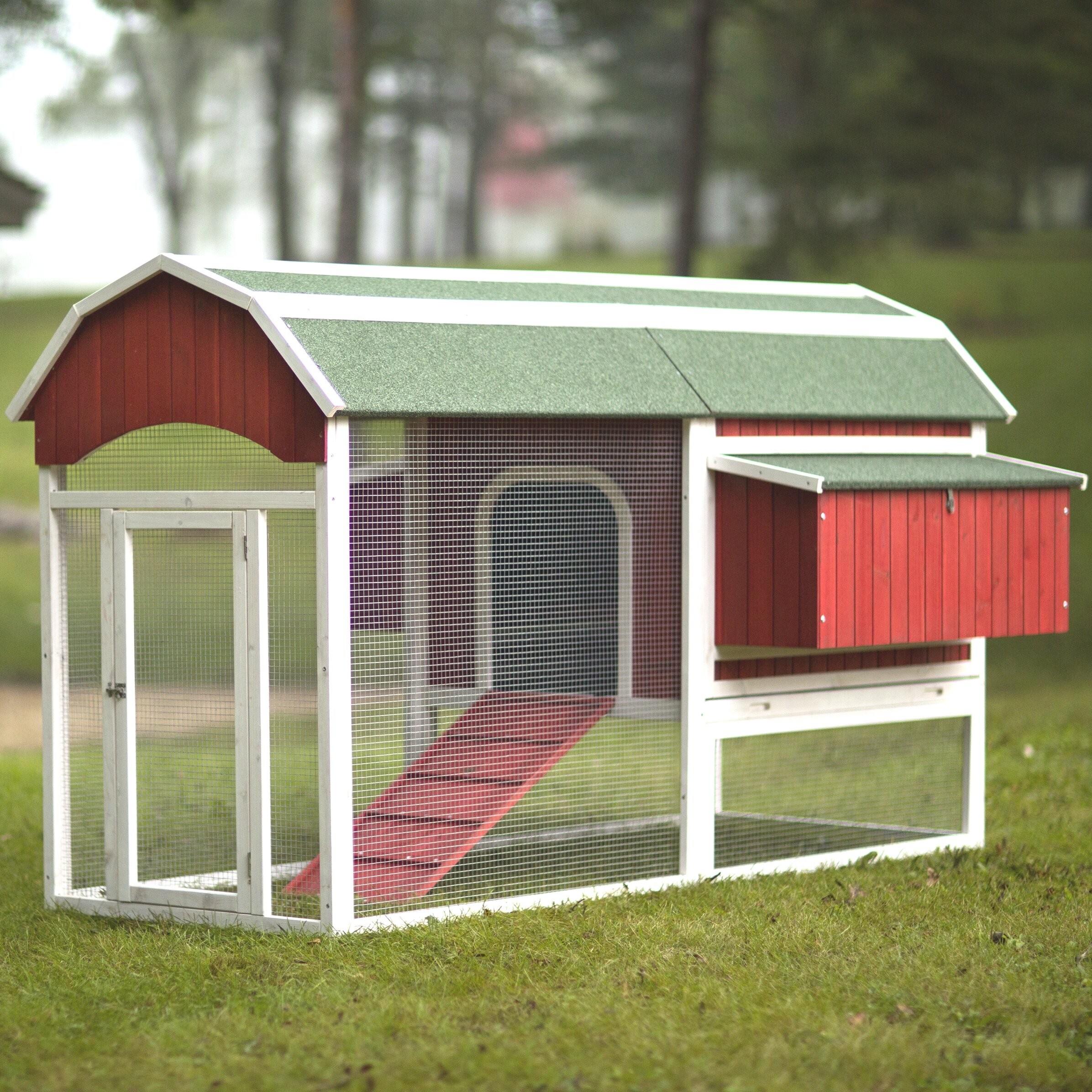 Red Barn Large Chicken Coop
This large chicken coop is a truly functional piece, offering your hens lots of living space, while still remaining compact enough to fit in any urban farm environment and combining safety and security.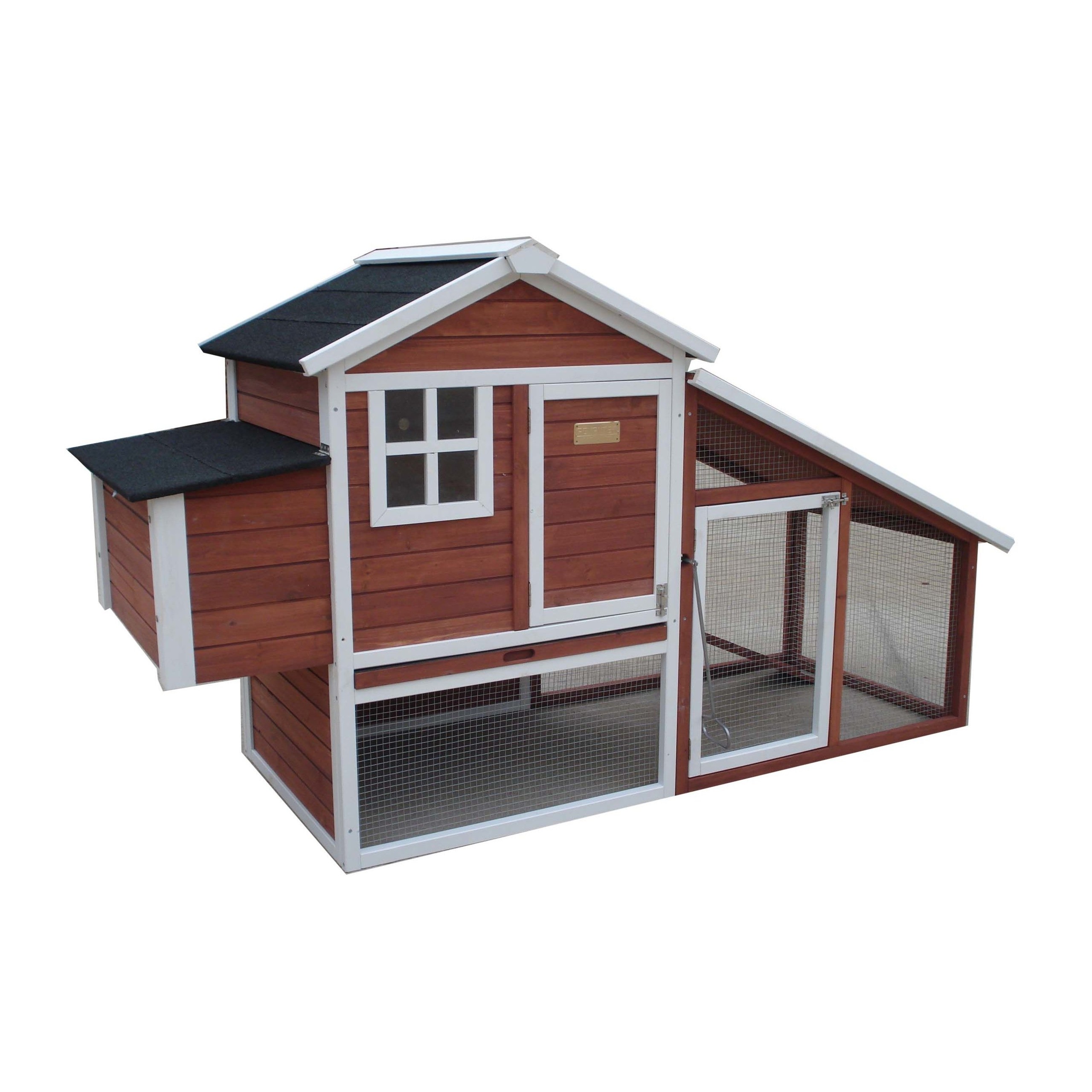 The Farm House Poultry Chicken Coop with Nesting Box
It is a chicken coop coupled with the rundown for hens. The whole structure is made of wood and surrounded by a special mesh to keep the hens did not escape. Chicken coop is so organized that the chickens have enough space to live and running.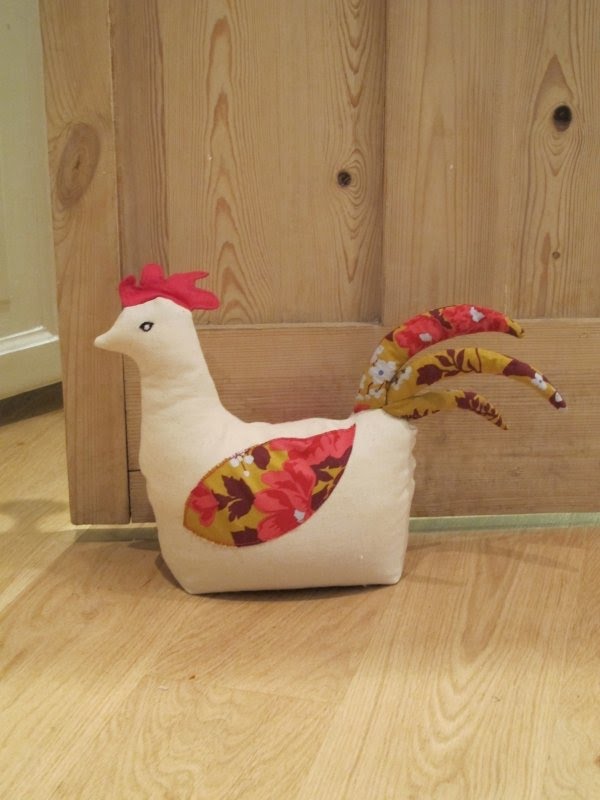 A cool traditional rustic style doorstop in the form of a simplified hen. It's handmade of durable off-white fabric with colourful additions in prevalent reds and yellows with floral patterns. It's heavily stuffed with different materials.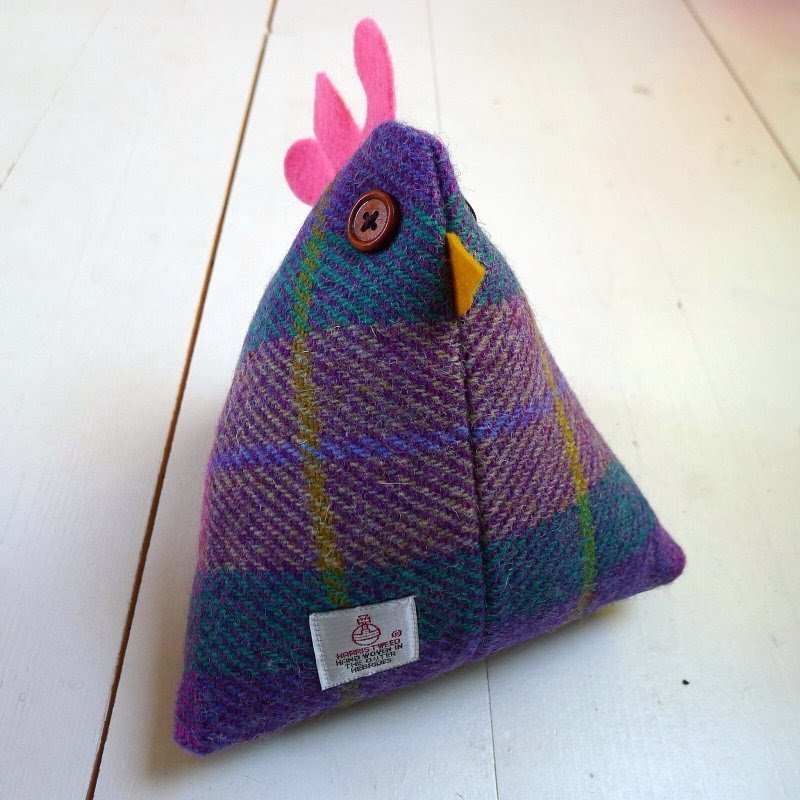 Functional and attractive doorstop in the form of chicken. This multi-color element not only decorates indoors, but it also protects doors and walls from damage caused by impact. It also saves plenty of space.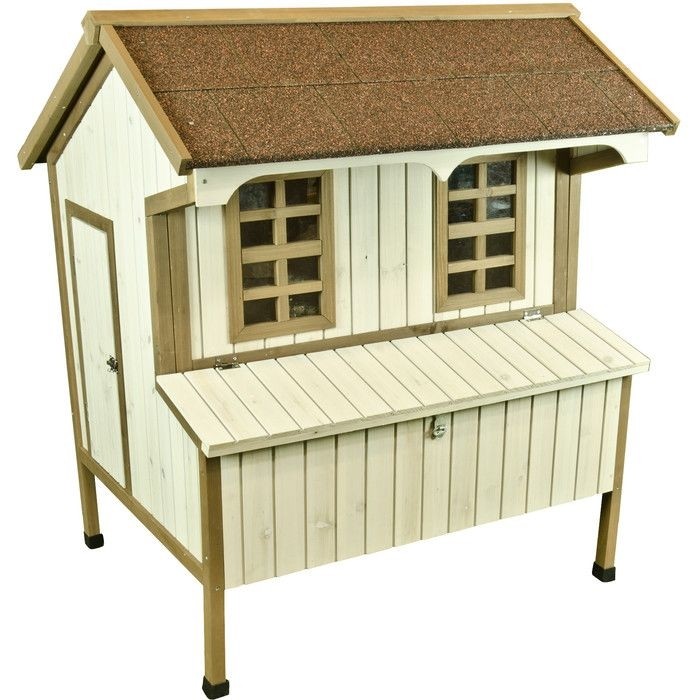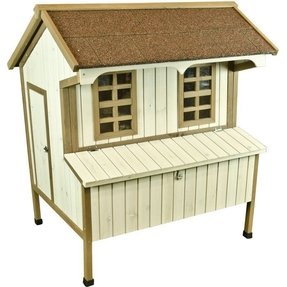 Free Range Hutch / Nest
This free range hutch / nest is made of fir wood. It is a very safe area for your hens. It has got a great design and it is perfect for your chickens. You will be surprised how amazing this nest is.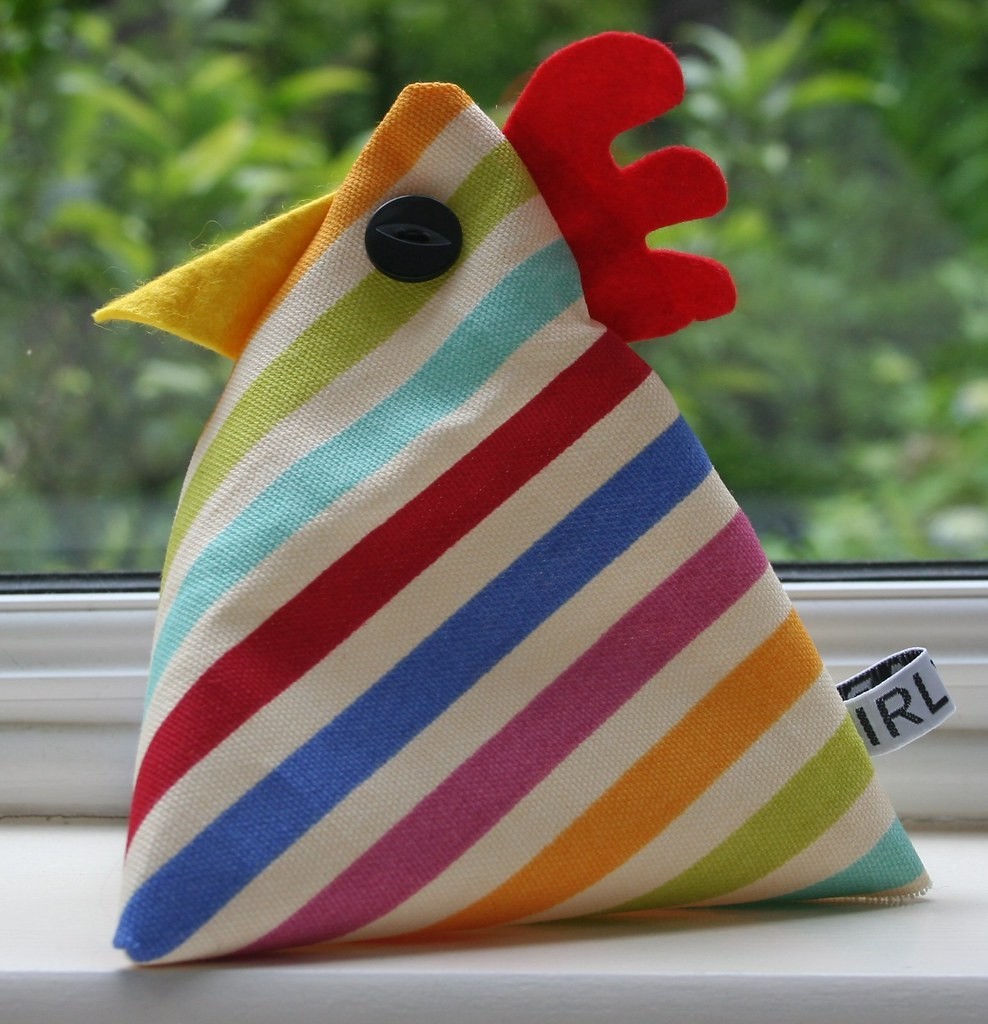 Decka The Cheeky Chicken Doorstop
The colorful accessories is the best way to revitalise the boring apartment. The cheeky chicken is a little (6 inches big) friend, who protects the door from slamming. Looks sweet and also very useful.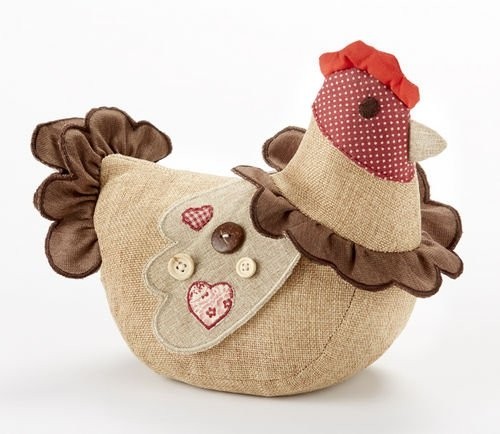 Functional and charming item resembling a chicken, designed for versatility and durability. Can be used as a door stopper, a decoration, or even as a gift. Great looking product made with quality materials.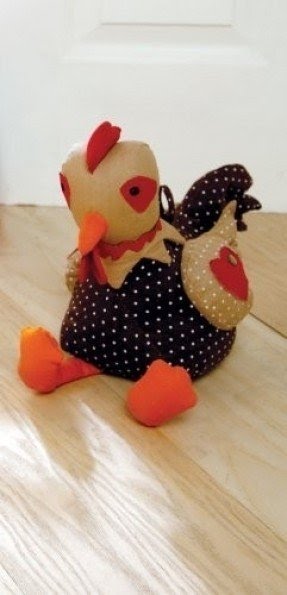 Durable door stopper resembling a toy chicken made of 100-percent cotton with 100-percent polyester filling. This great item provides a cute way of accessorising your home, whilst still being practical.