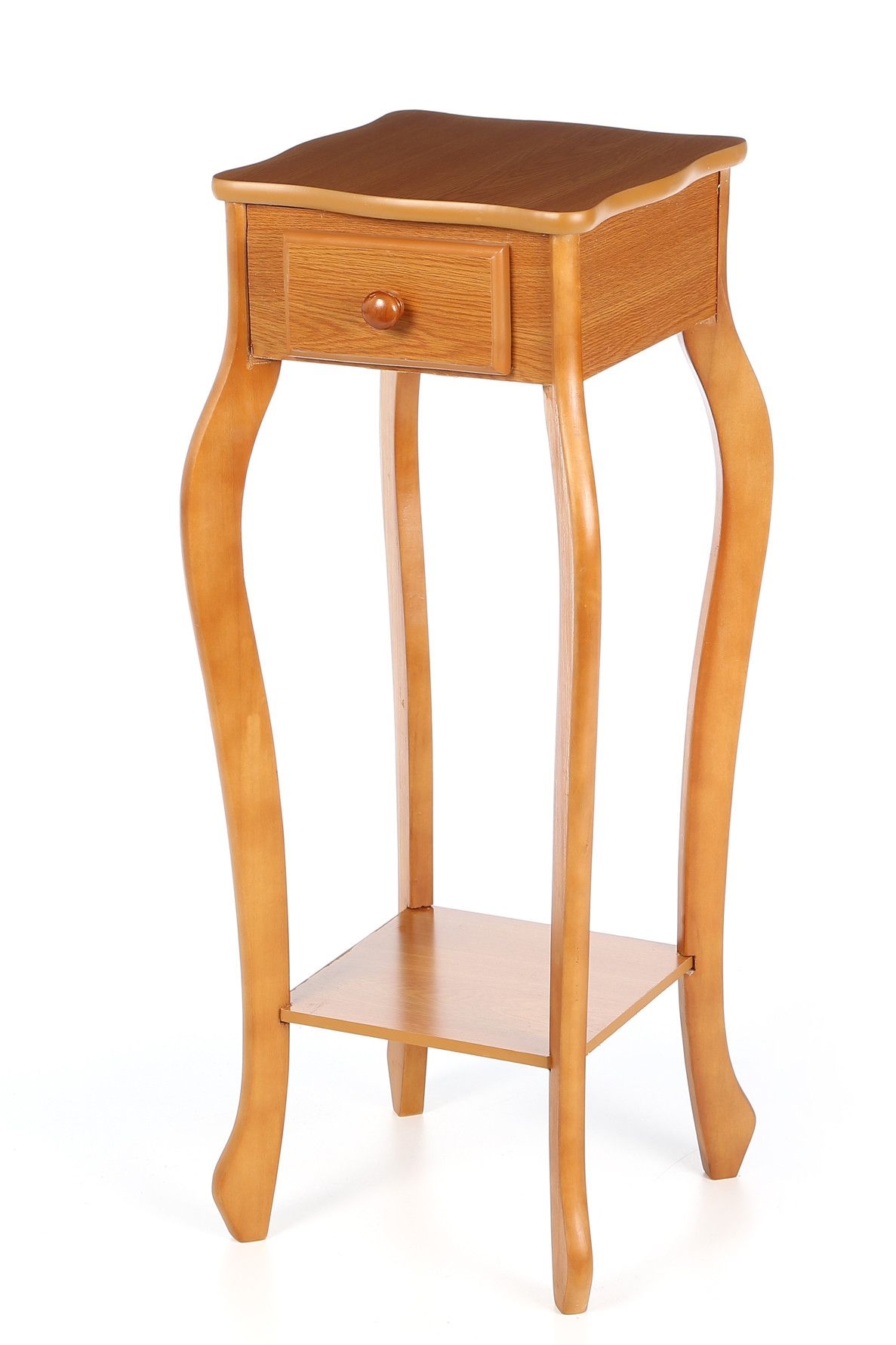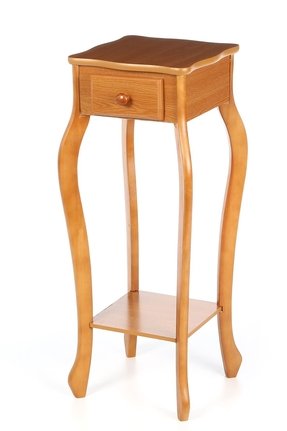 Multi-Tiered Plant Stand
Very good looking plant stand with one storage drawer and one bottom shelf for display storage. you can use it as plant stand or even as telephone table. This furniture was constructed from manufactured wood.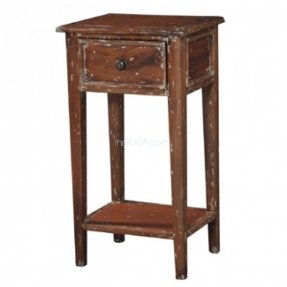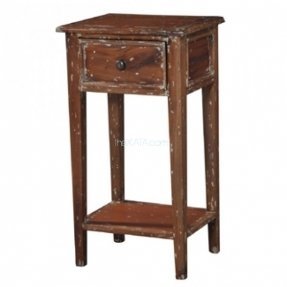 Our favorite accent furniture avery telephone table
Its presence will help change the room into a stylish living room straight from American filming. We advise you to choose, for example, such a wooden telephone stand with drawer, finished with brown paint with wiping.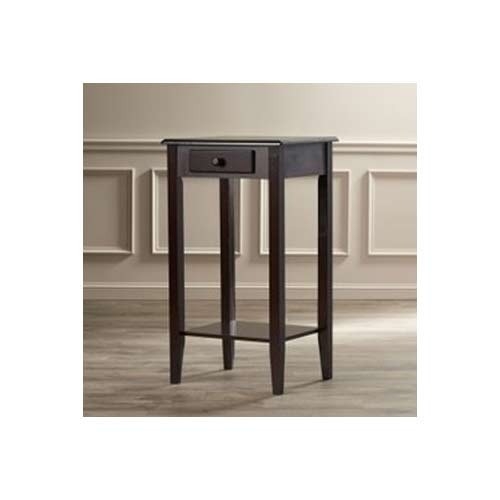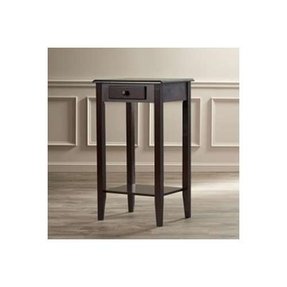 Lydia Telephone Table
It is a telephone table that has got a classic design. It is perfect for your living room, hall, foyer and family room. It has got two shelves for storing your favorite items. You will be impressed how great this table is.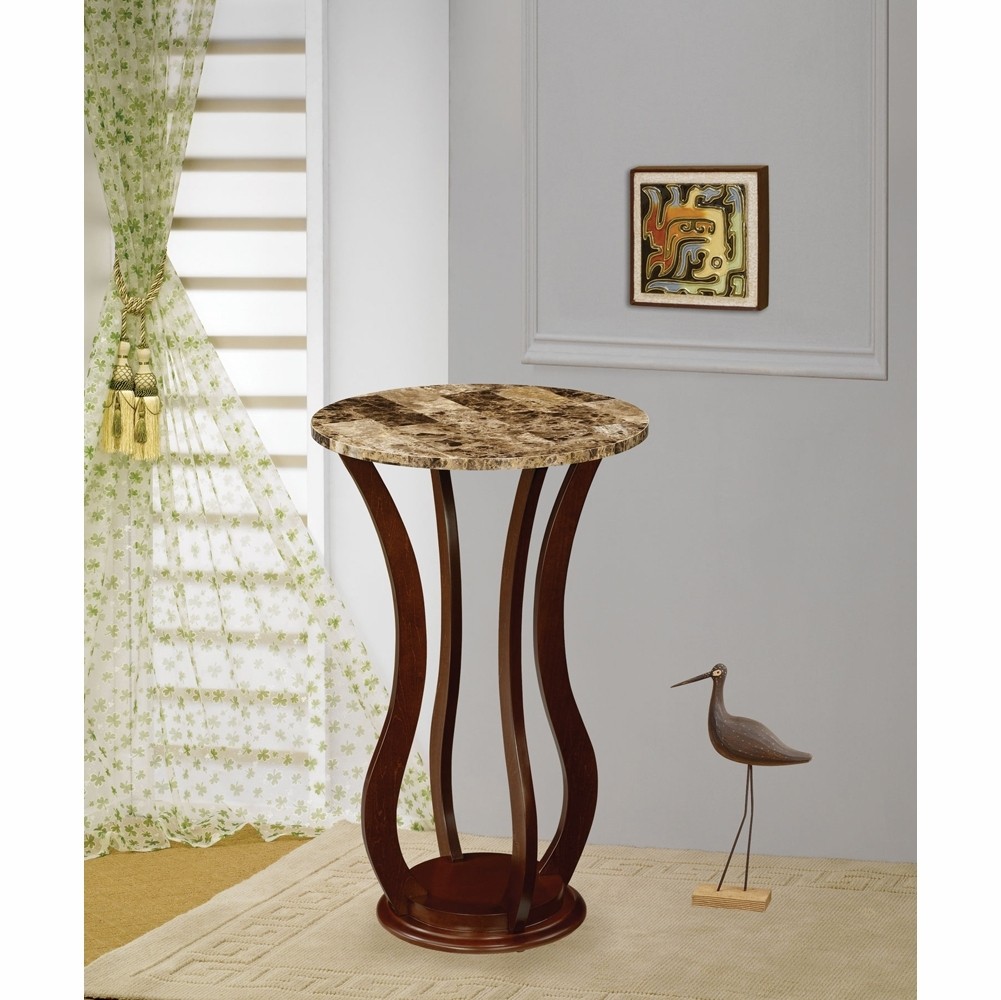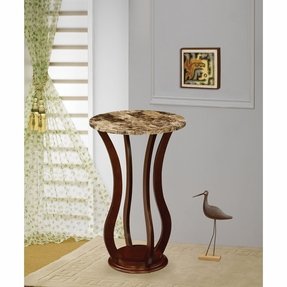 Ferron Pedestal Plant Stand
It is a pedestal plant stand that is a fantastic addition to your living room, bedroom, dining room and other. It has got a simple design and it fits to any style and décor. This is a very good choice.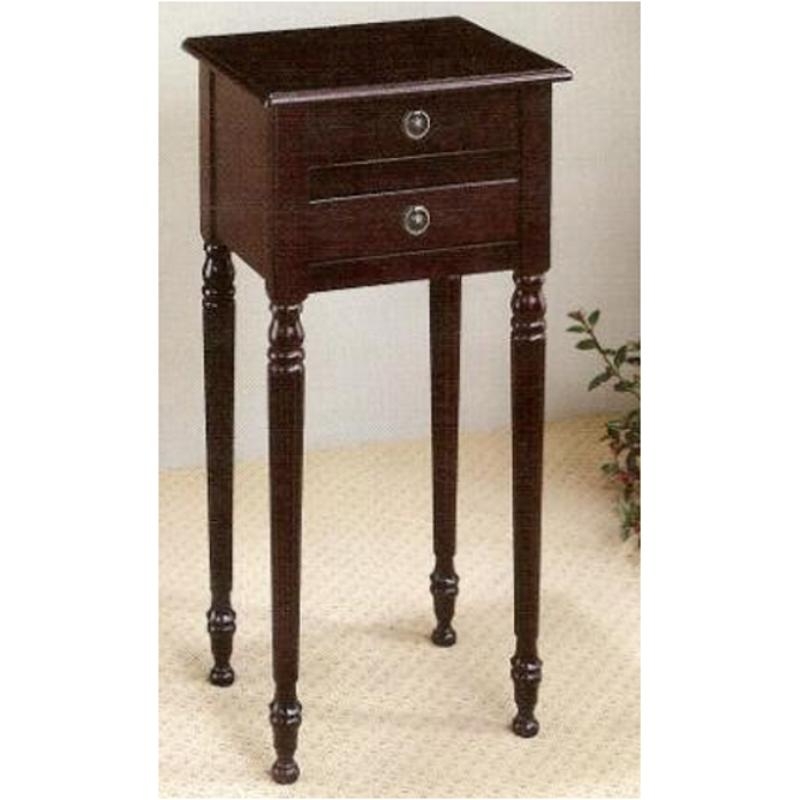 A space-saving and elegant piece of furniture that will beautifully emphasize your contemporary entryway. It's wood-crafted and finished in walnut, offering a square top, 1 small drawer with a pull-knob, 2 open shelves and slatted sides.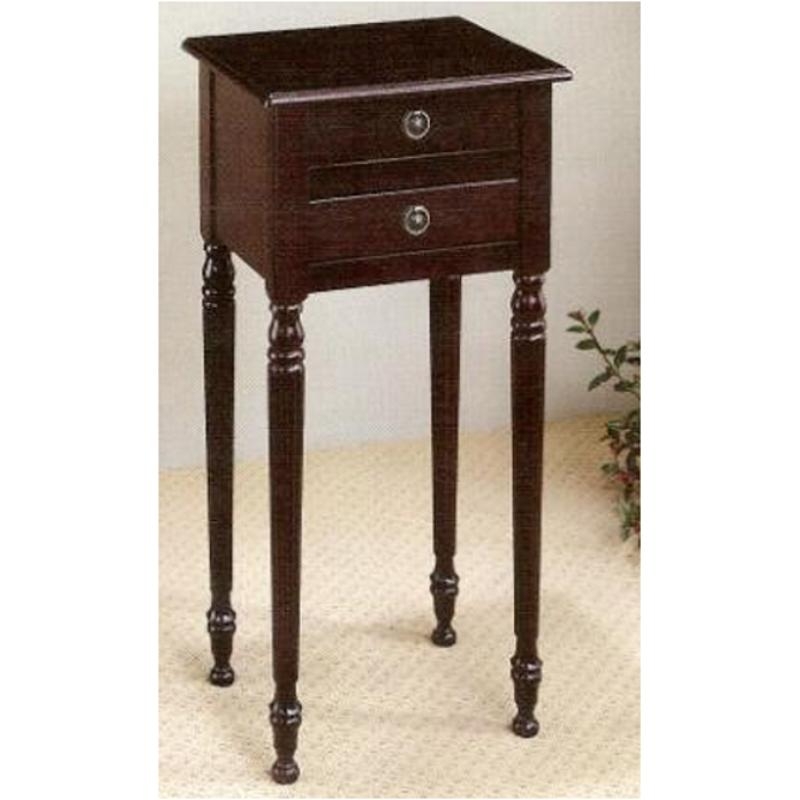 A very functional telephone table with two small drawers. It features high legs for more convenient access to a telephone. These thin turned legs are stable and they represent a nice, contemporary style.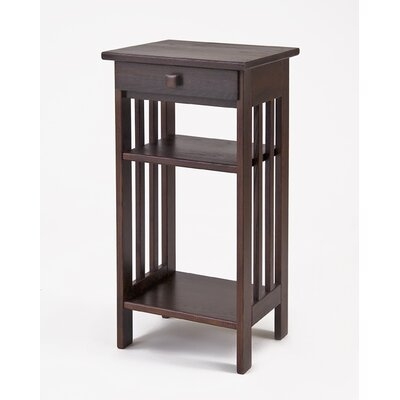 This element of home furniture is a practical telephone stand with a small rectangular top and two lower open shelves. It also offers a small drawer for different items. Solid wooden frame of this stand is durable and attractive.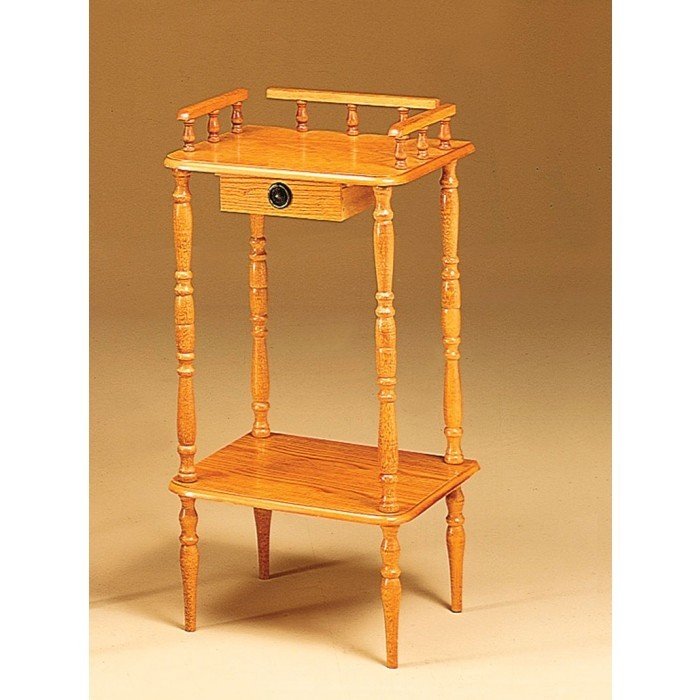 Crafted in the traditional style, this Colfax telephone stand delights with its thin turned spindle legs and a small center drawer. It also features a functional bottom shelf to display collectibles and keepsakes.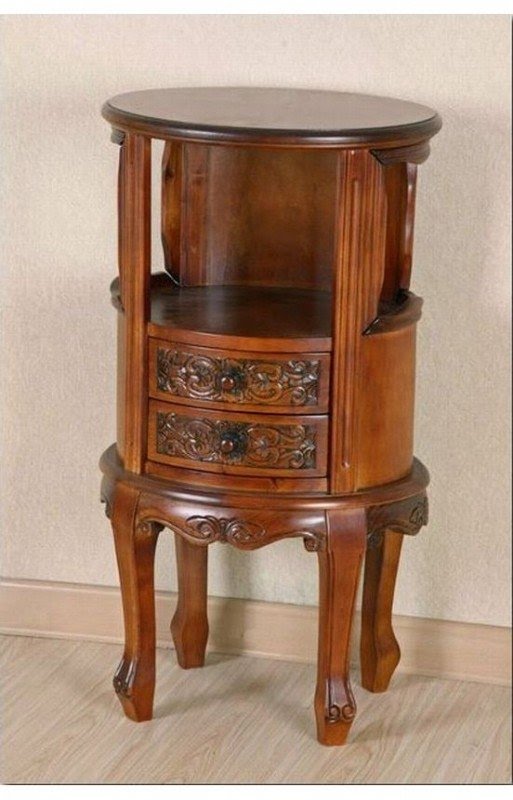 Luxurious, wooden telephone table stand. It comes equipped with two drawers, to let you keep all the numbers at hand. The Rich finish and detailed ornamentation make this telephone stand stylish and beautiful.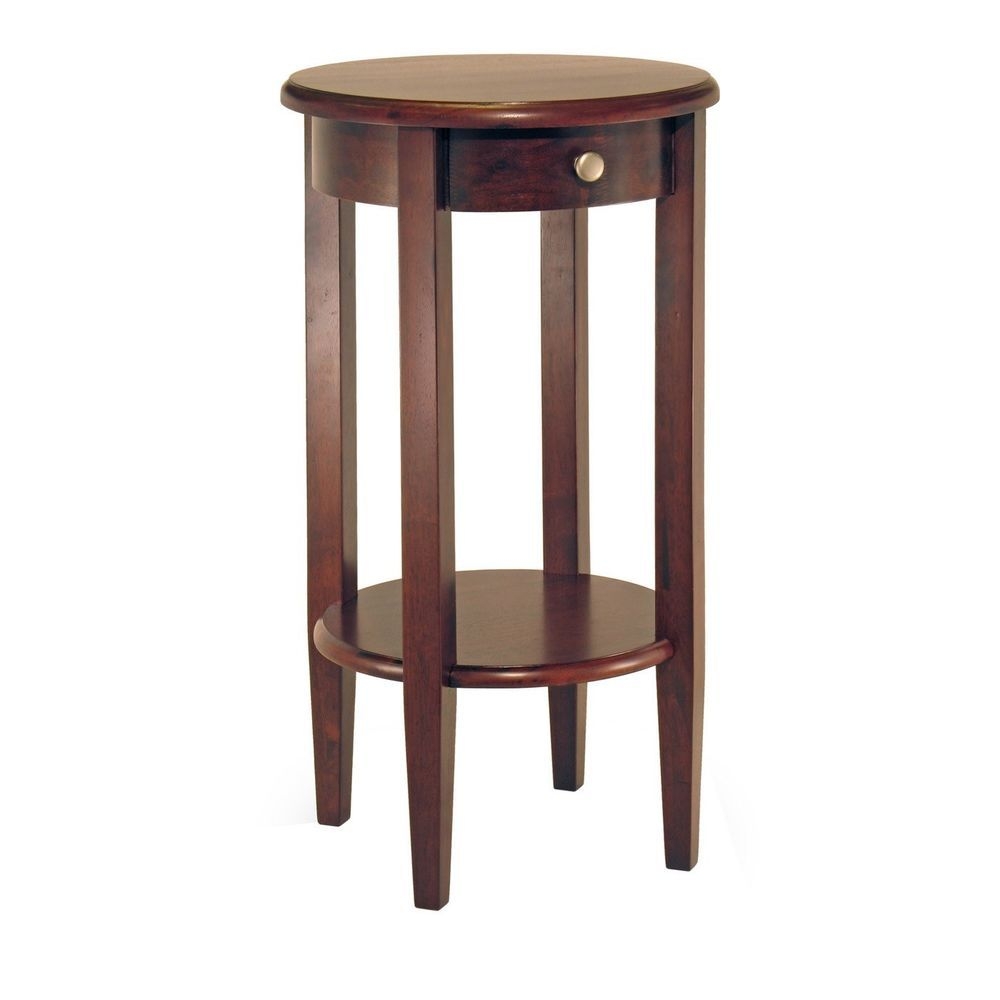 A fine piece of decorative furniture that will save space in your home and give you an attractive plant stand with a small drawer. It's made of cherry-finished wood, offering 1 round top and 1 matching bottom shelf, both reinforced by tapered legs.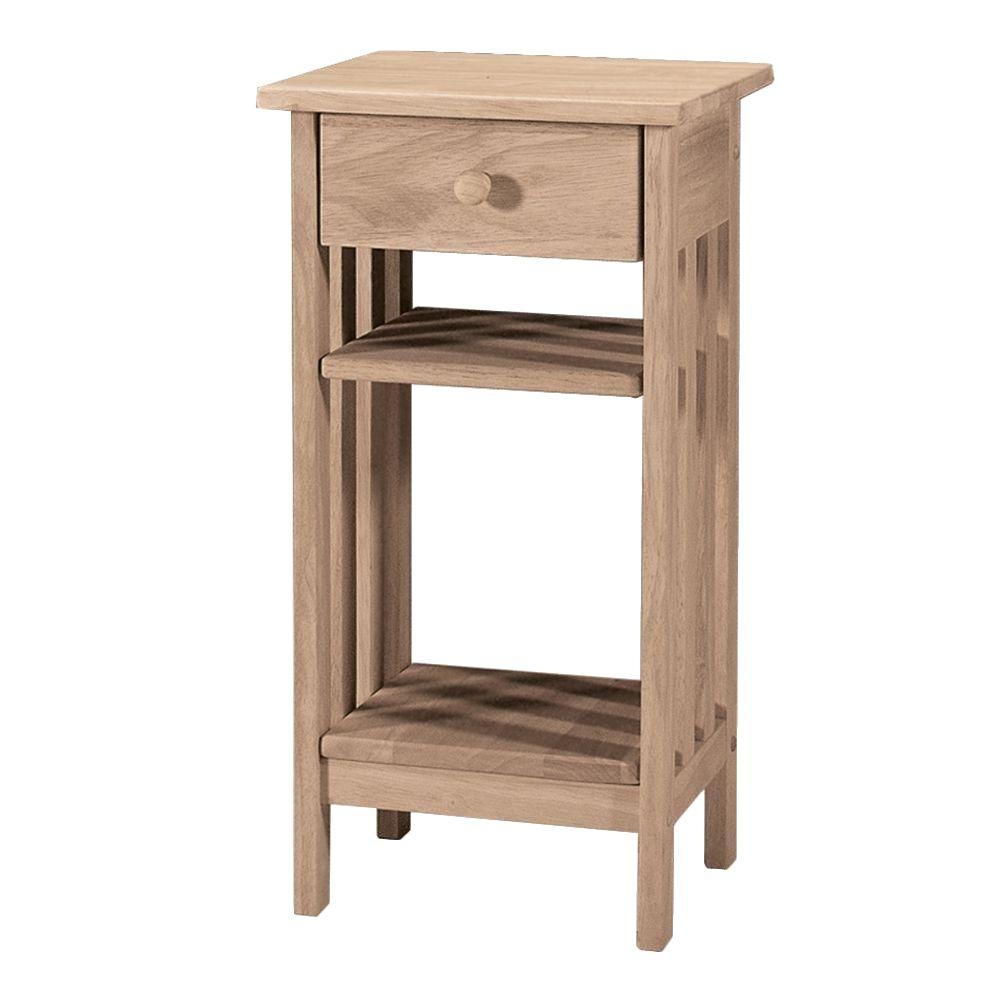 A solid telephone stand with drawer. This practical element features a durable wooden construction with unfinished wood stylization. Practical drawer completes this stylish look. It also offers two lower shelves.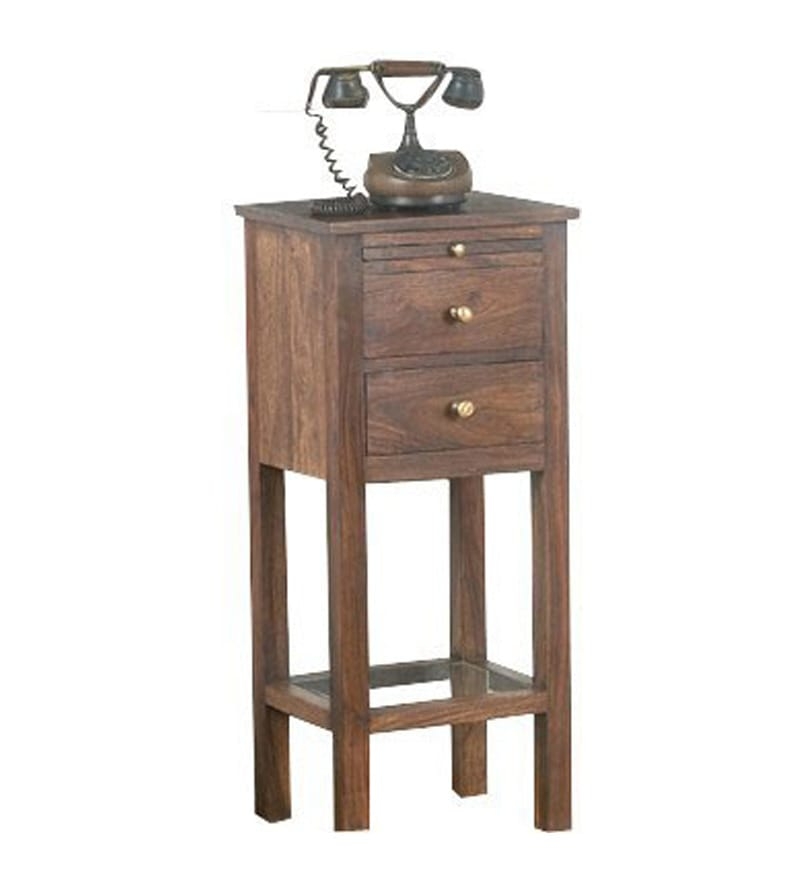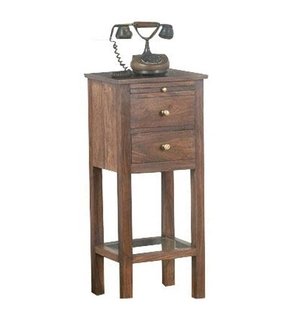 ... Drawer-Telephone-Stand28Colonial-Brown29-1466-820972-1-gallery2.jpg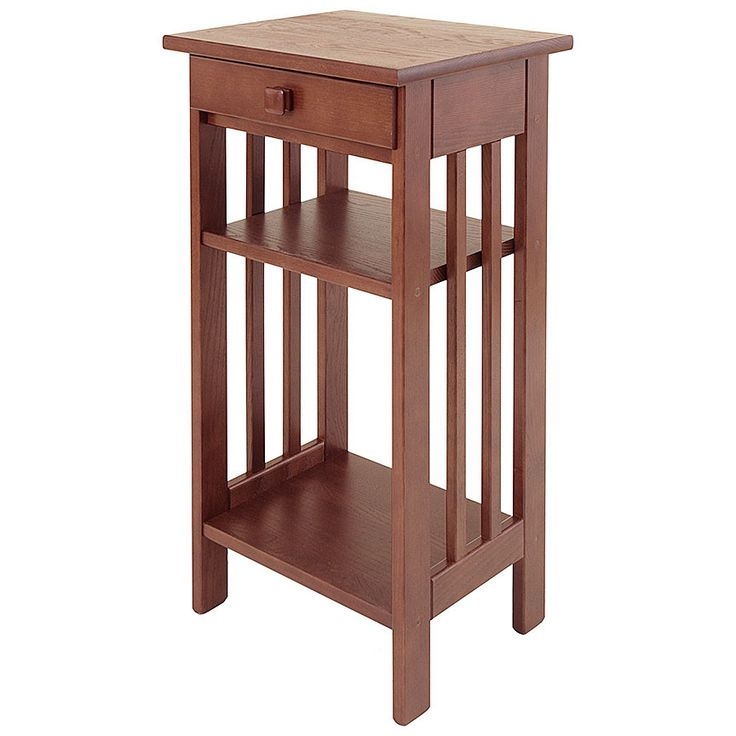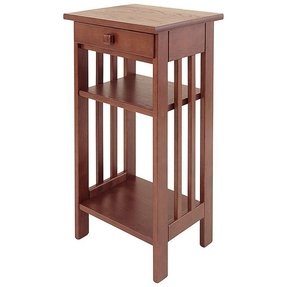 Multi-Tiered Telephone Table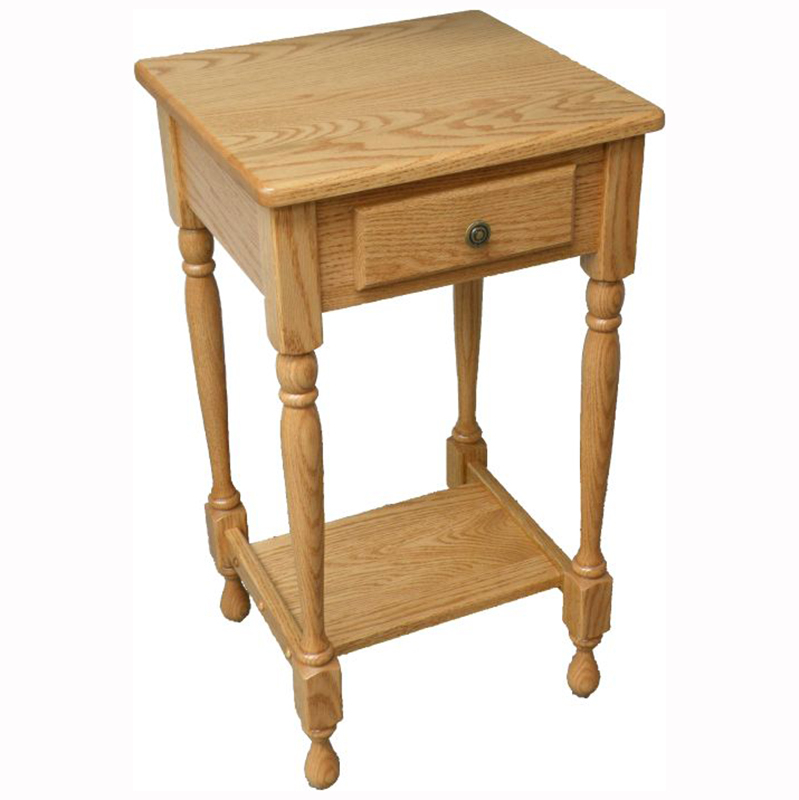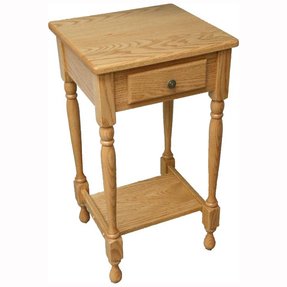 Country Phone Stand with Drawer shown in oak. $235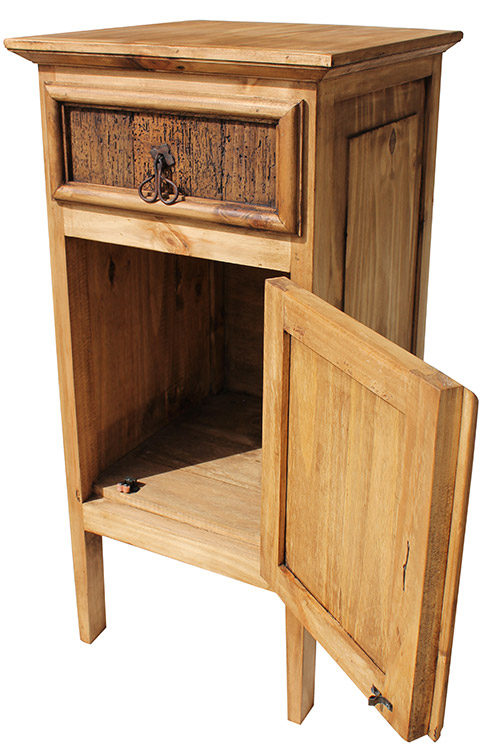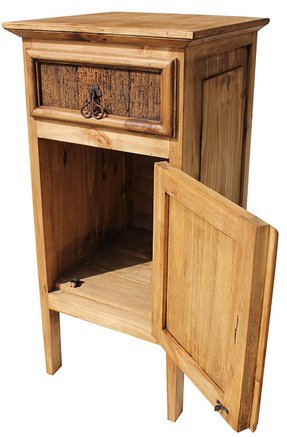 This amazing telephone stand comes with a fitting drawer and will become a perfect option for you to elevate the look and feel of your interior and to gain utmost visual appeal in it, while you organize your belongings more easily thanks to it.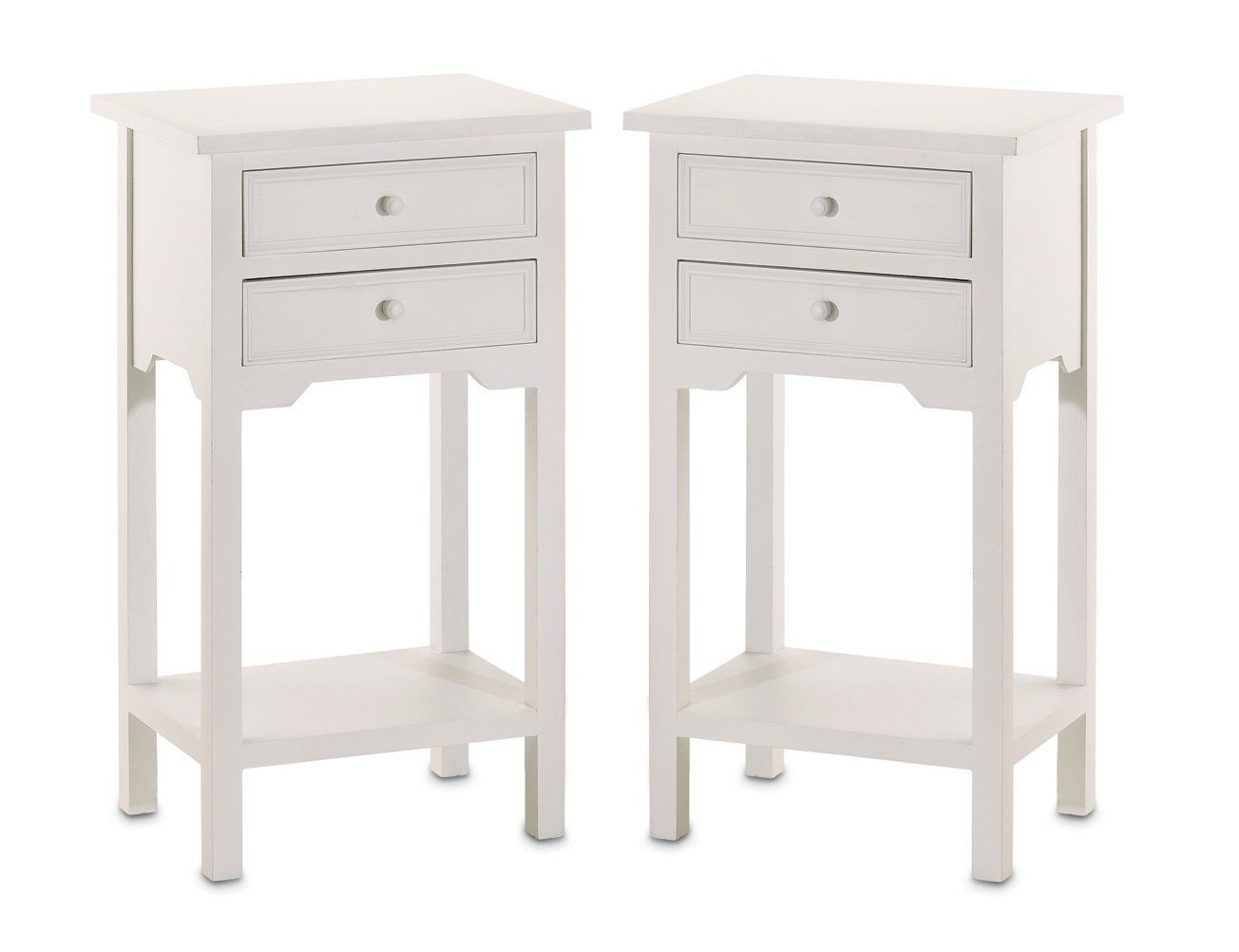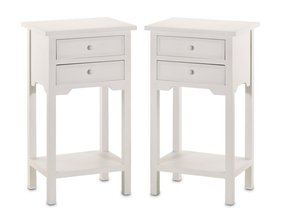 Are you looking for a product, that will spruce up your ambiance? Well, here's something interesting for you. It's a telephone table, which features the white finish, drawer, shelf and 43.8 inches of high.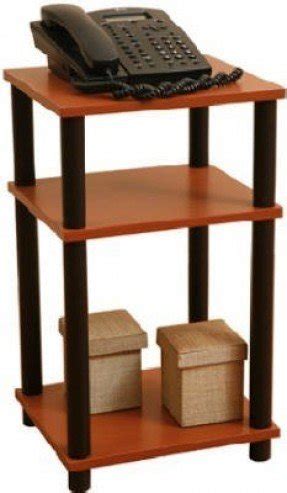 Cherry finish telephone stand , tall, with three tiers mounted on four black posts - nothing more is needed when you fish for a handy surface to put your telephone on and to store some sundries by the way.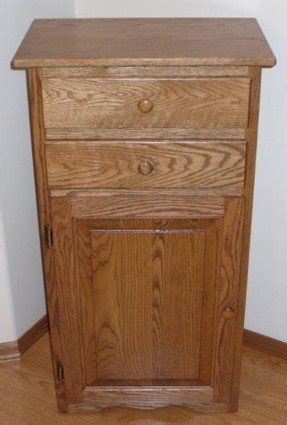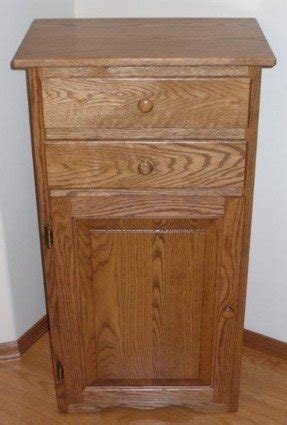 Amish Large Telephone Stand Oak Two Drawers and Door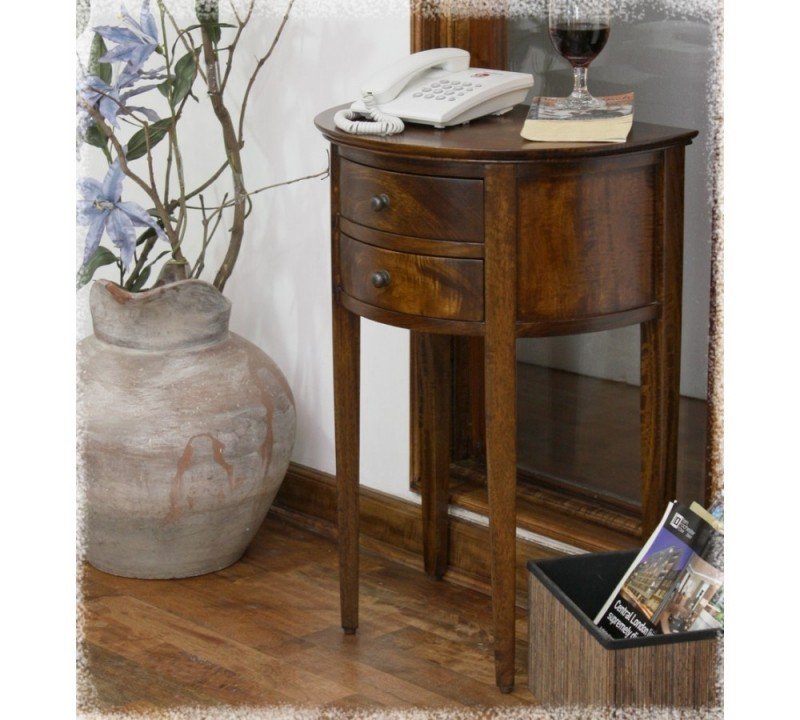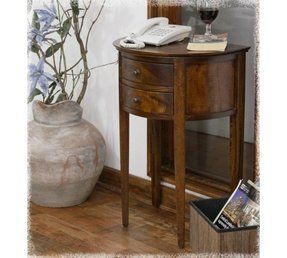 Old-fashioned console table made of mahogany wood. It has two drawers with metal handles and shape of semicircle. This table can be used as a decoration or stand intended to stand telephone in hotel's reception.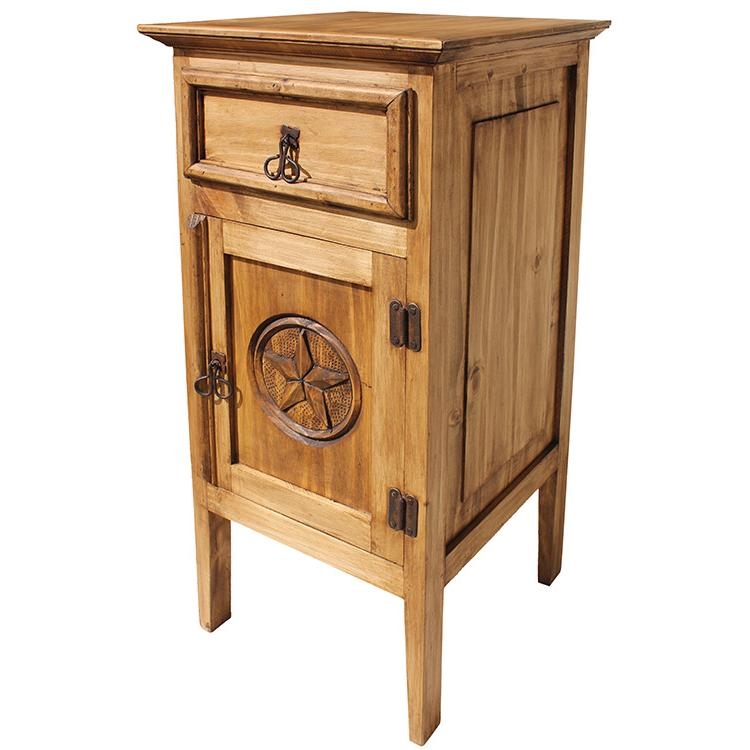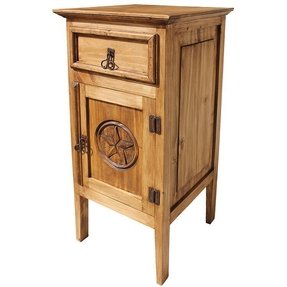 Mexican Rustic Pine Star Telephone Stand with Drawer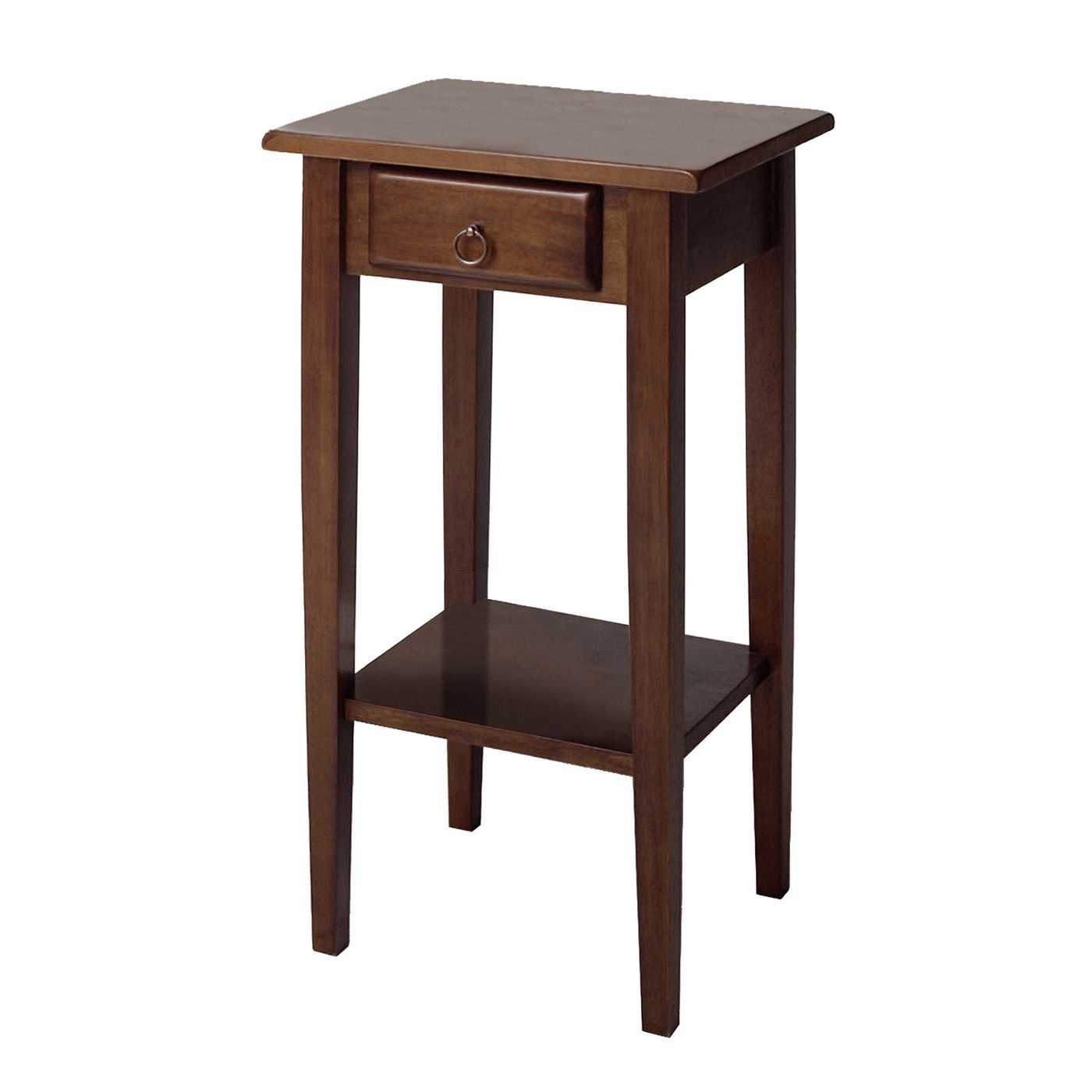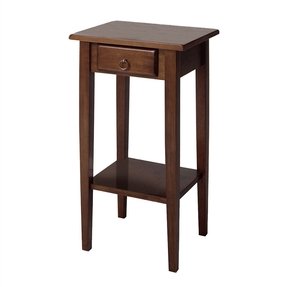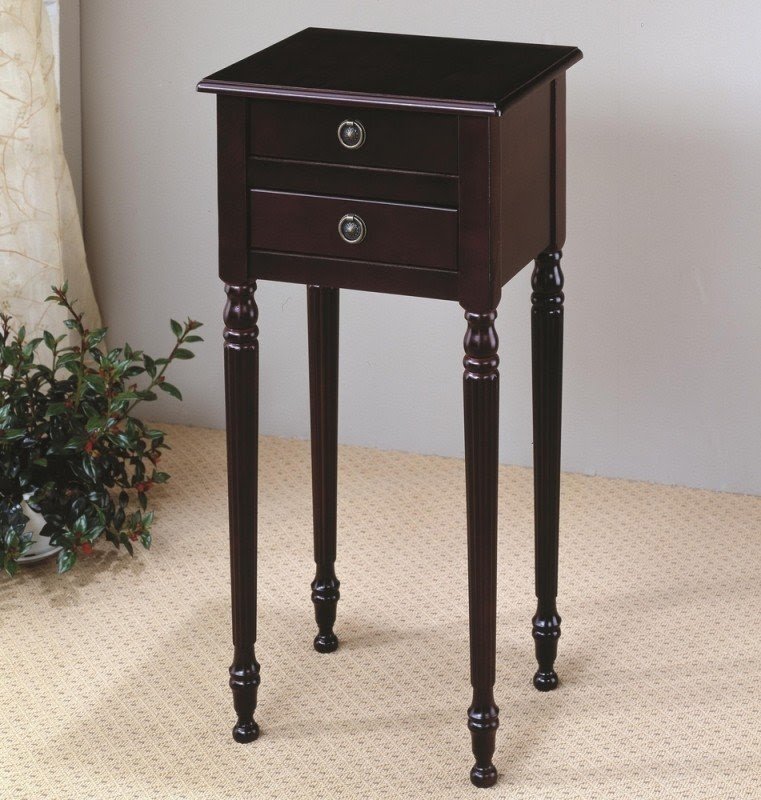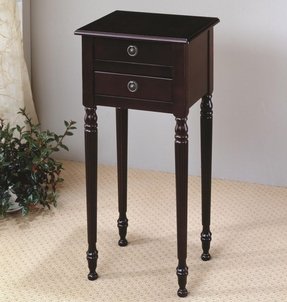 A slender silhouette and flawless craftsmanship make this traditional plant stand a fine choice for any type of decor. Crafted of hardwood in a cherry finish, the plant stand includes a bit widened square top, 2 small drawers and fluted legs.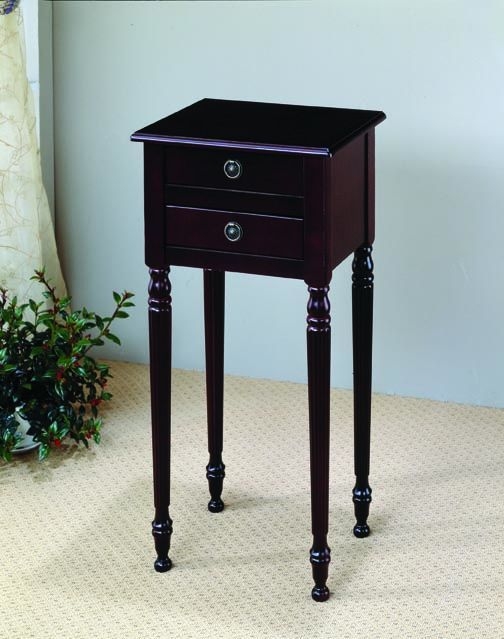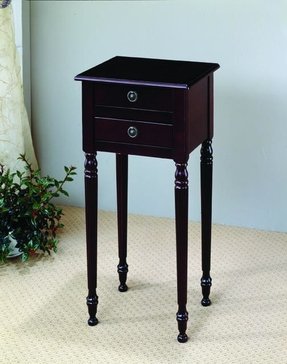 In past this type of old-fashioned table was used as a telephone table, but now it will be perfect night table. It has tall, carved legs and two little drawers. This piece of furniture is made of dark, exotic wood.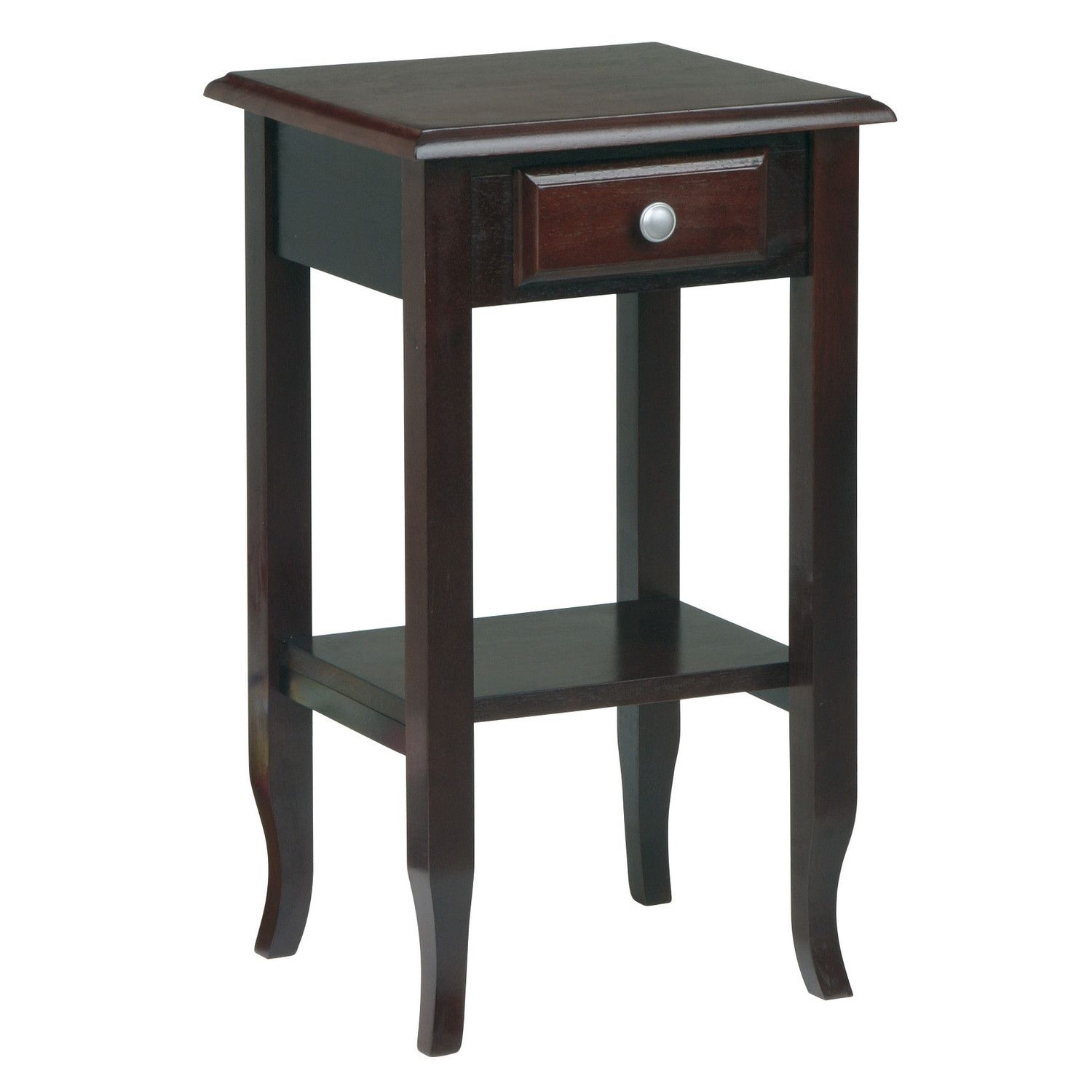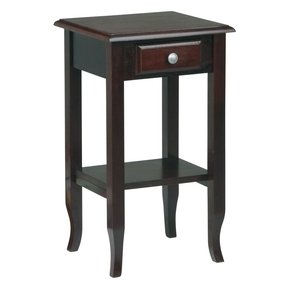 Merlot tall side table would be perfect to colect your telephone. Is made of dark wood, with a rich Merlot finish. Rectangle shape gives a chance to present a drawer, which can be very functional, tu put there your keys or some documents.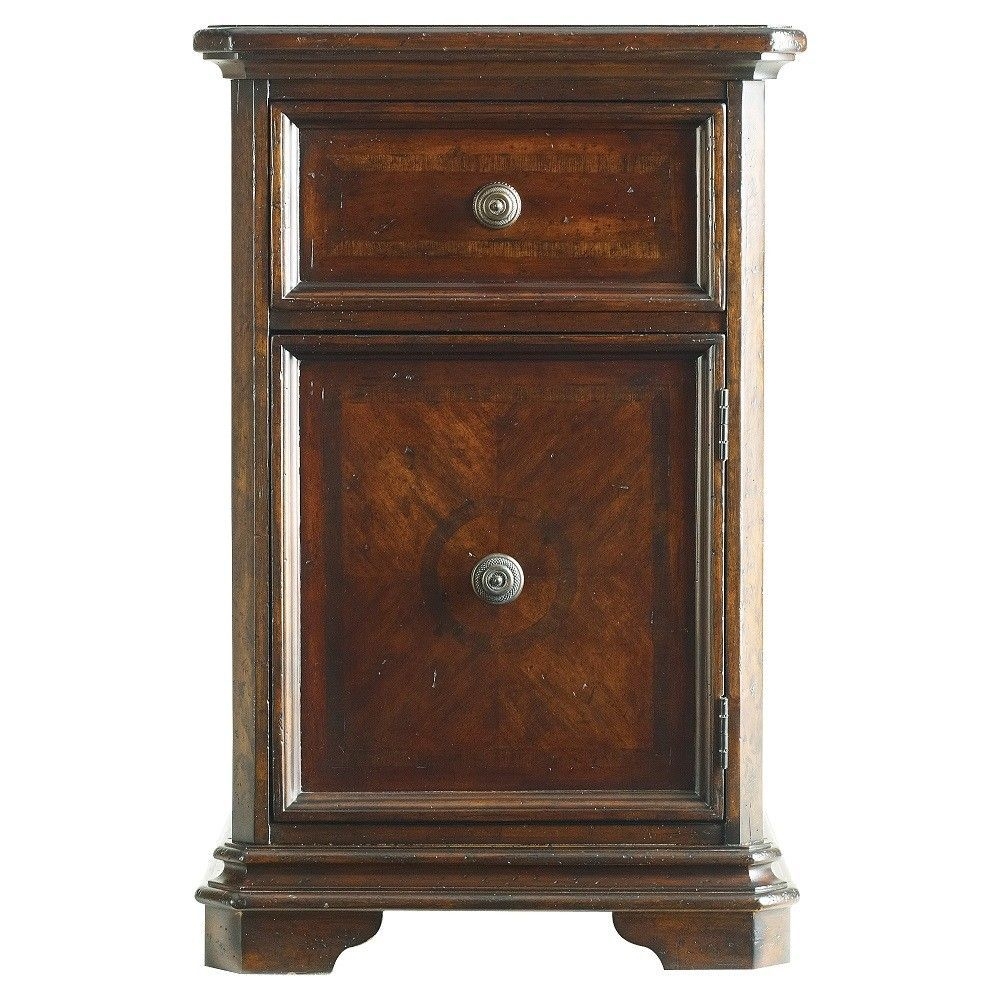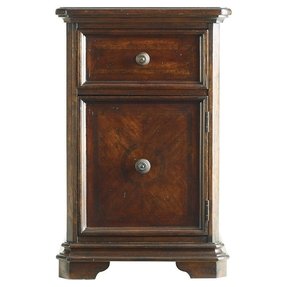 There were times when everyone had a landline phone at home. For those, there was a suitable, neat table with drawers. Like this one, with two drawers, made of steamed acacia wood.It can also serve as a night table, also to fulfill its functionality.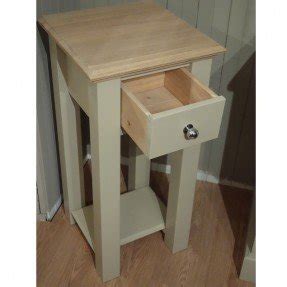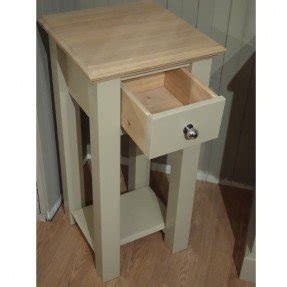 We know him from film scenes depicting elegant residences. Usually standing by the stairs with a richly carved balustrade, this mysterious but simple wooden piece of furniture, with one small drawer -a telephone stand with grayish paint and natural light wood.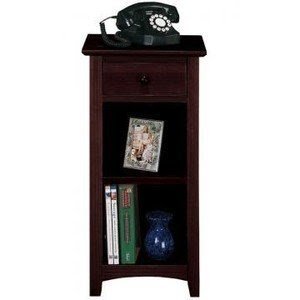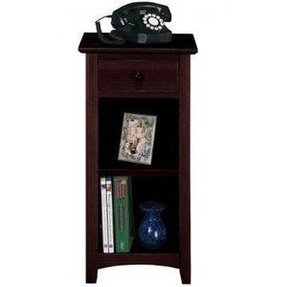 ... Table/Telephone Stand - Telephone Tables - Wood Telephone Table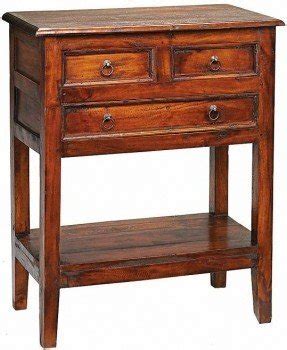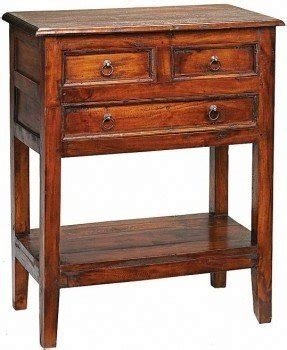 Mahogany 3 Drawer Telephone Stand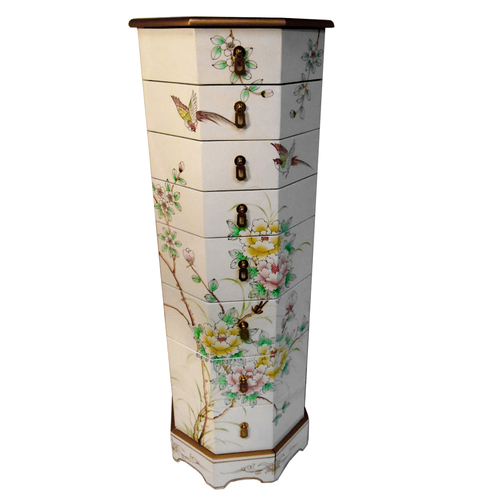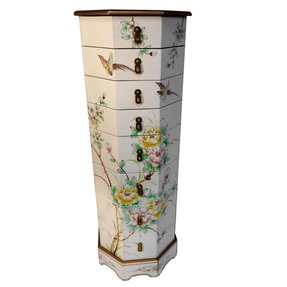 36" high Octagonal Table with 8 felt-lined drawers. Does beautiful double-duty as Jewelry storage.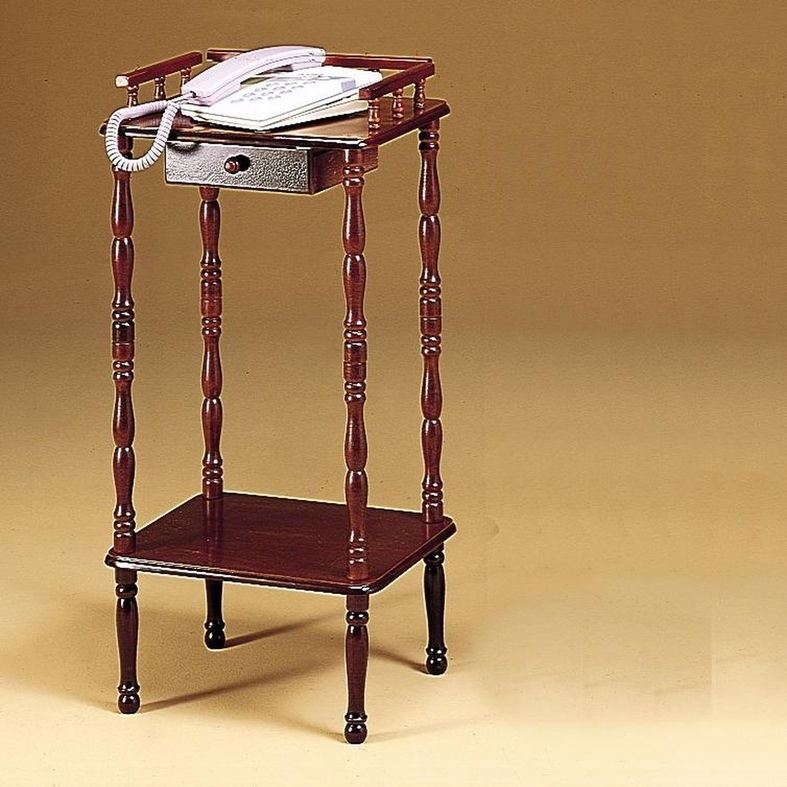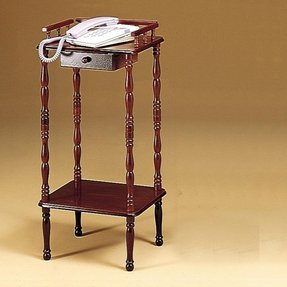 This product is finely crafted from select woods, featuring a 2 tier shelf layout. Although simple in design, the piece features intricate carvings and a dark cherry color finish that'll give your room a really exotic look!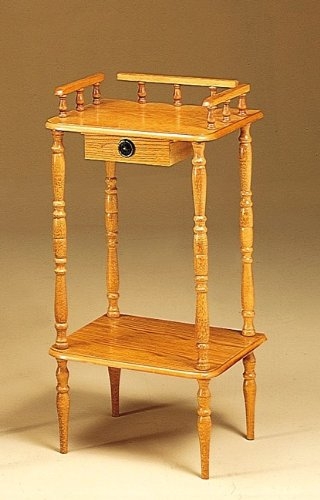 This product is finely crafted from select woods, featuring a 2 tier shelf layout. Although simple in design, the piece features intricate carvings and a smooth oak finish that'll give your room a really comfortable look!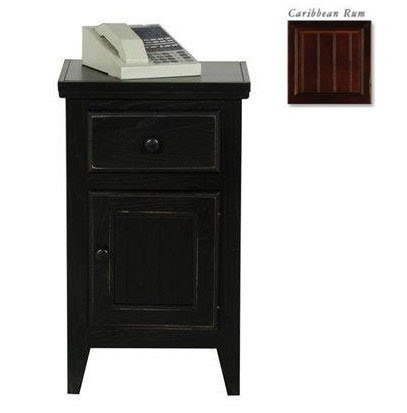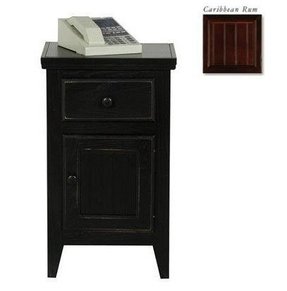 Coastal Birch Telephone Stand with Bead Board Door Finish: Caribbean Rum by Eagle Industries. $213.34. 1 Drawer.. Bead Board Detailing.. Customary Moulding.. 1 Bead Board Door.. Color: Caribbean Rum.. 77005WPCR Finish: Caribbean Rum Features: -Customary m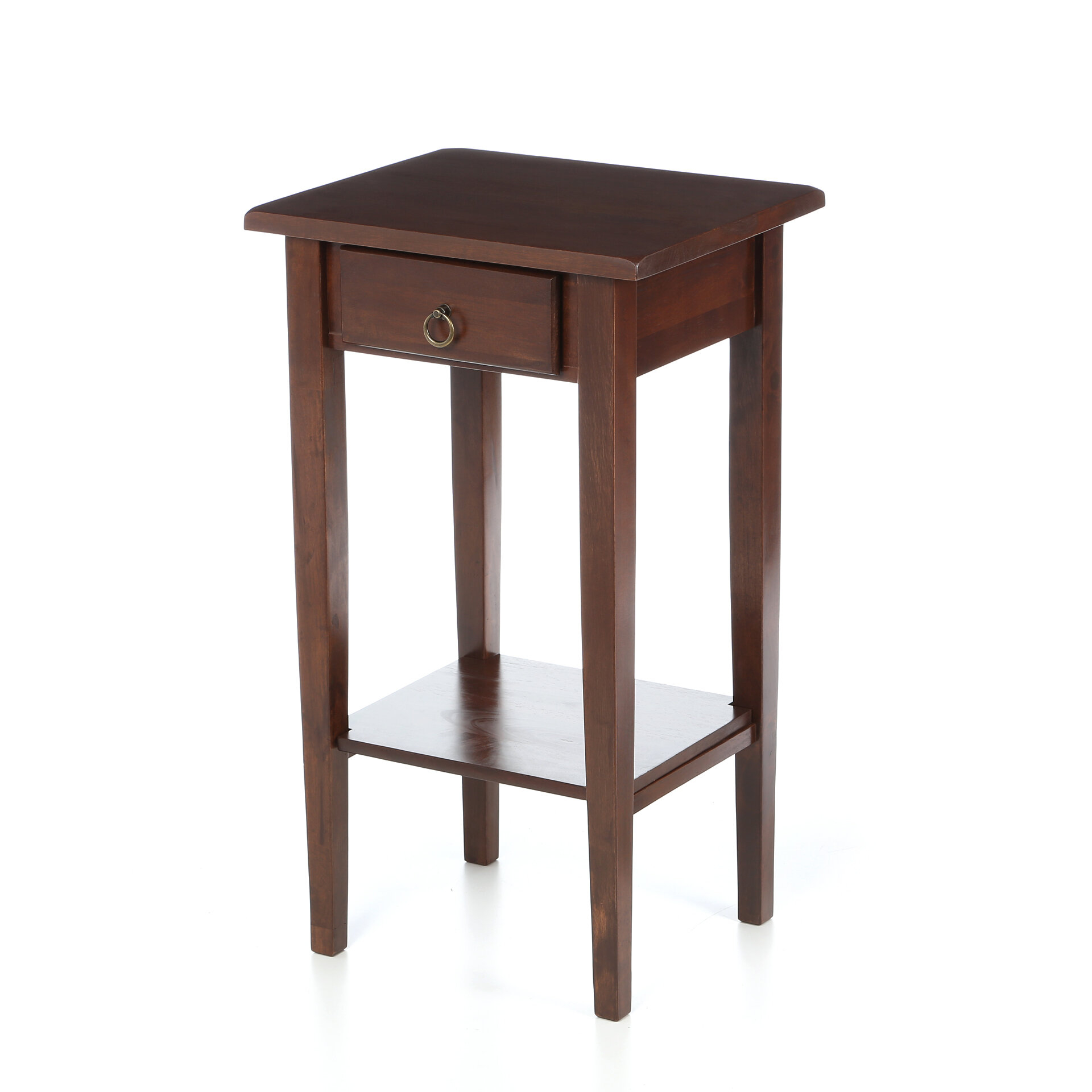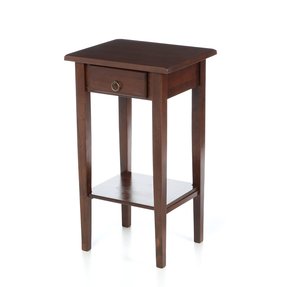 Regalia Multi-Tiered Telephone Table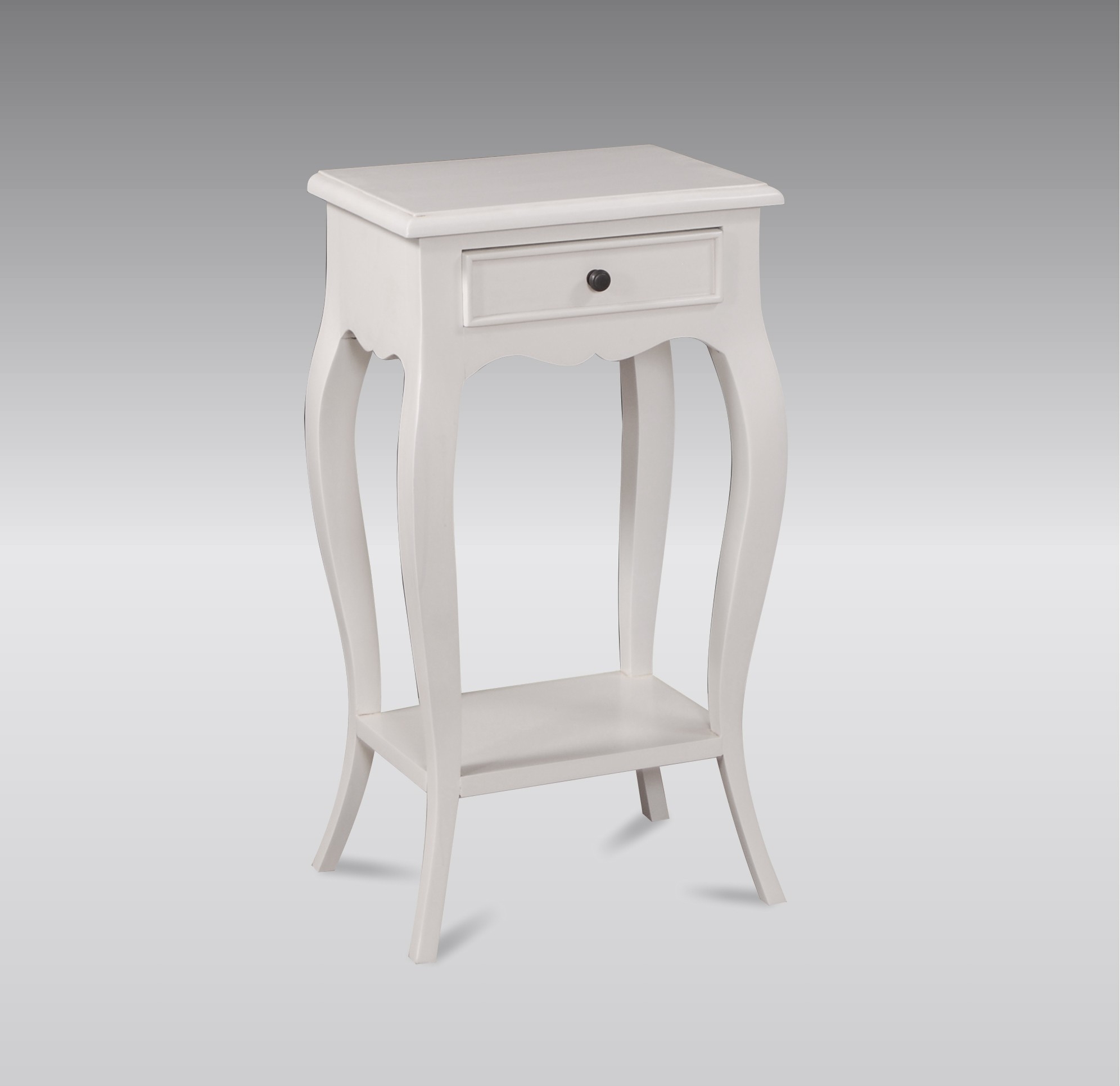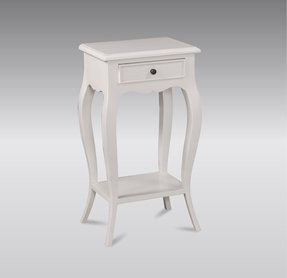 Single Drawer Telephone Stand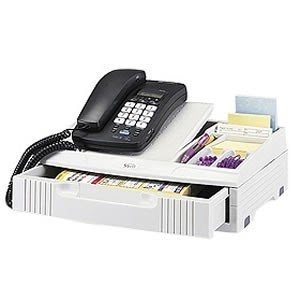 How to make time at work, running your own business, more effective and easier? Using office accessories such as the telephone stand with drawer. Made of plastic, with a rough matte finish in a shade of white, will bring order and organization.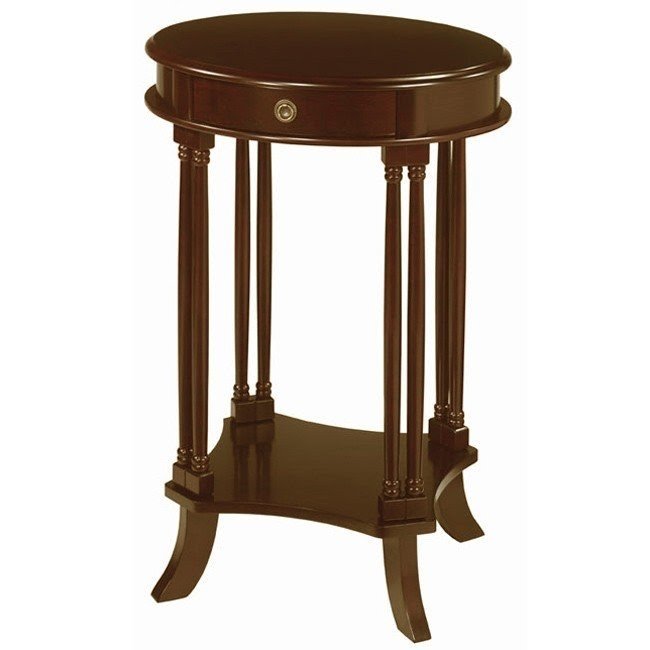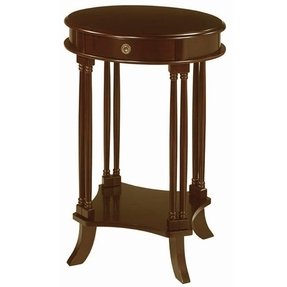 Tasteful and slender in the form of a telephone stand with a drawer is an unusual combination in a very elegant form. The beautiful details and solid construction create an effective whole, perfect for the hallway or the living room.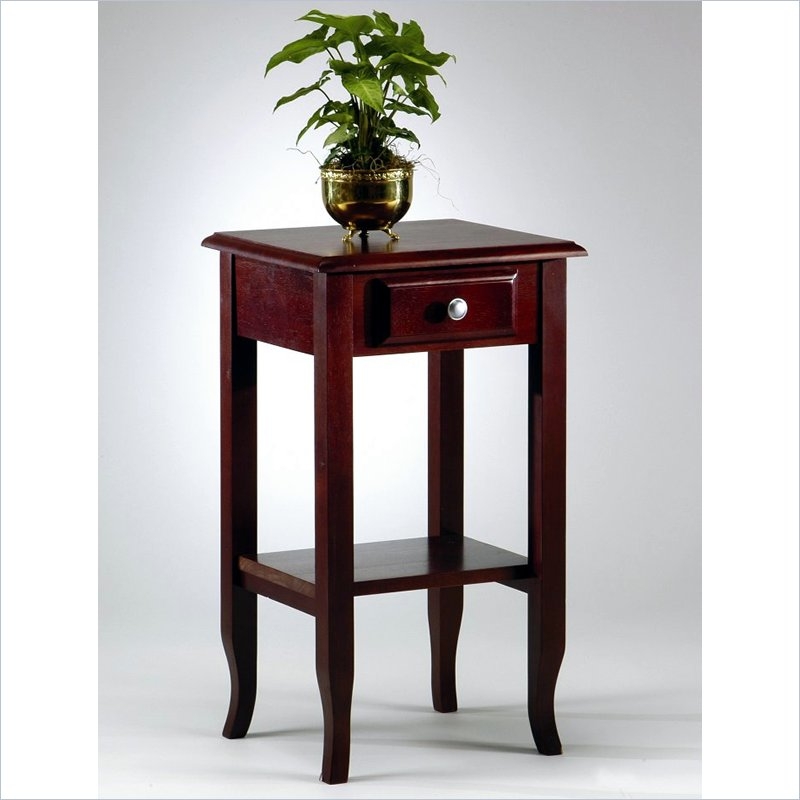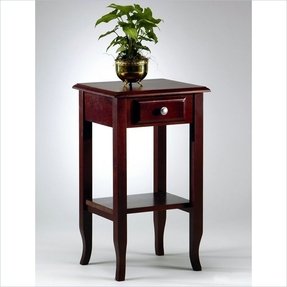 Update your office or home decor with this telephone table Table features a working drawer for telephone books or catchall Furniture features a Merlot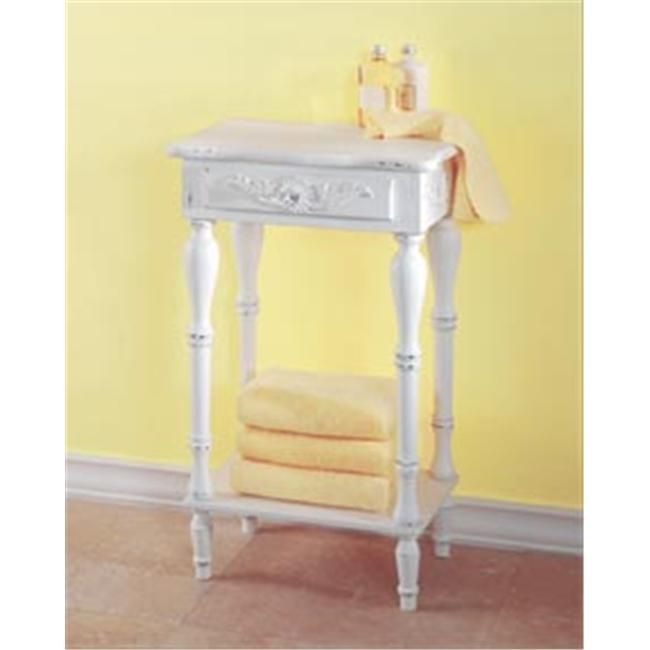 Shabby chic elegance! White distressed wood table with a pull drawer and bottom shelf. Elegant floral details on draw and side(s). Table top has scrolled edging details. Dowel style legs. Measures 17 3/4" x 13" x 28" high. Ships by UPS Ground. [Purch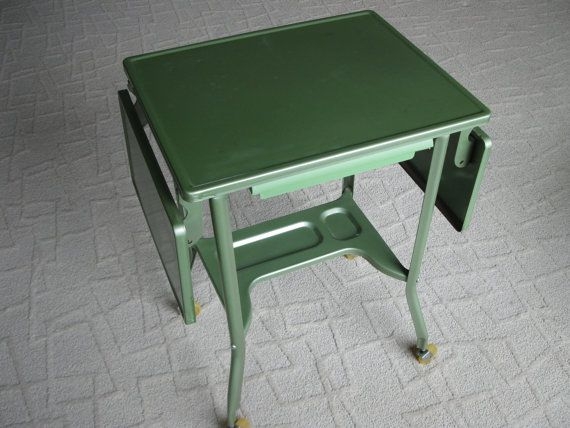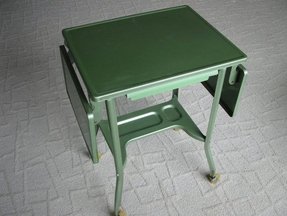 Mid Century Typewriter Stand with Drawer Cart by oakiesclaptrap, $36.45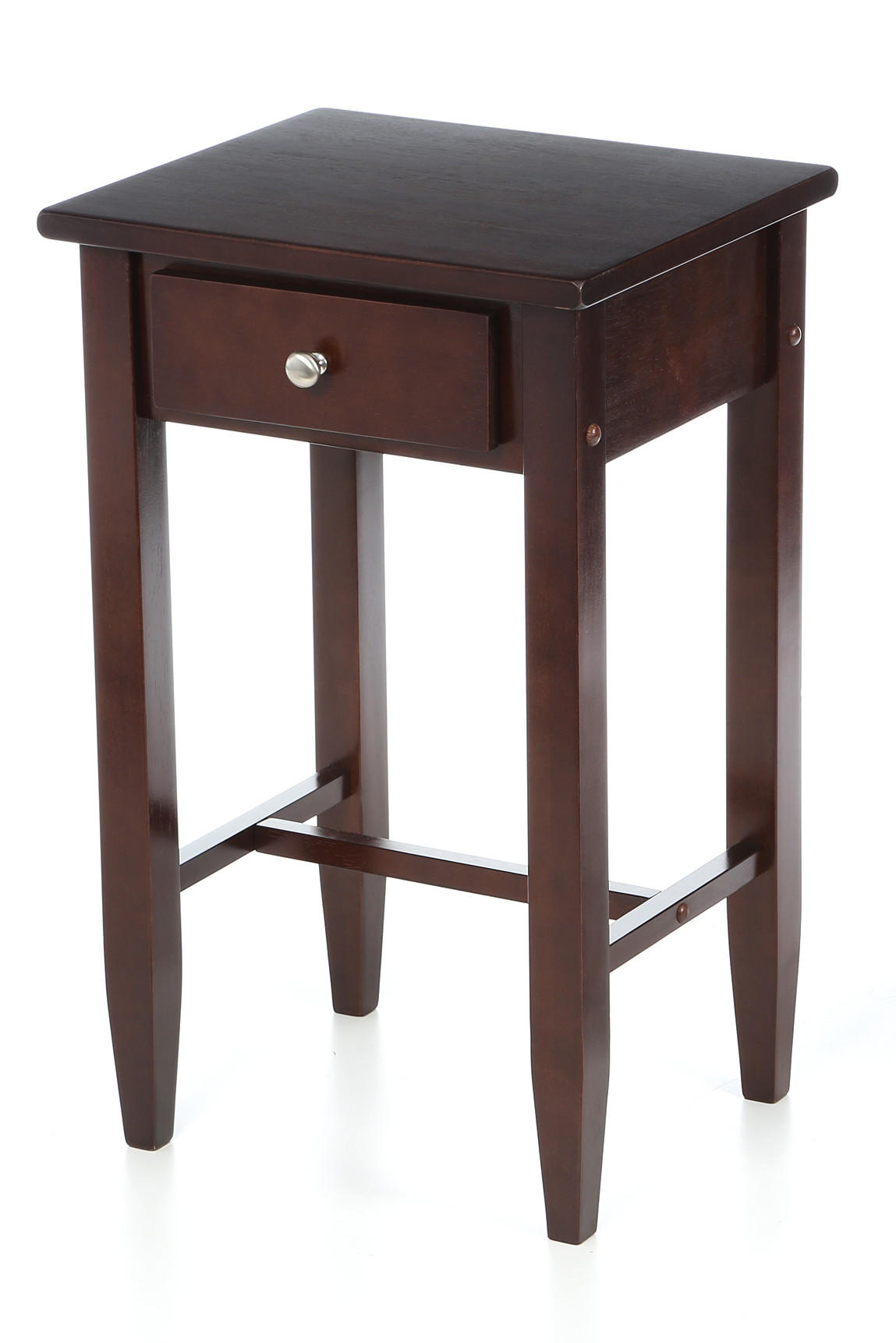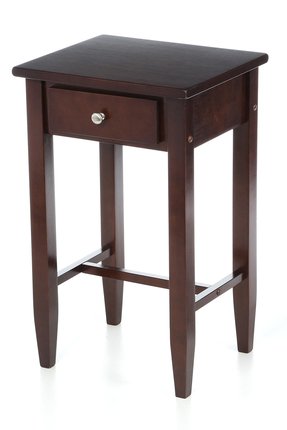 Telephone Table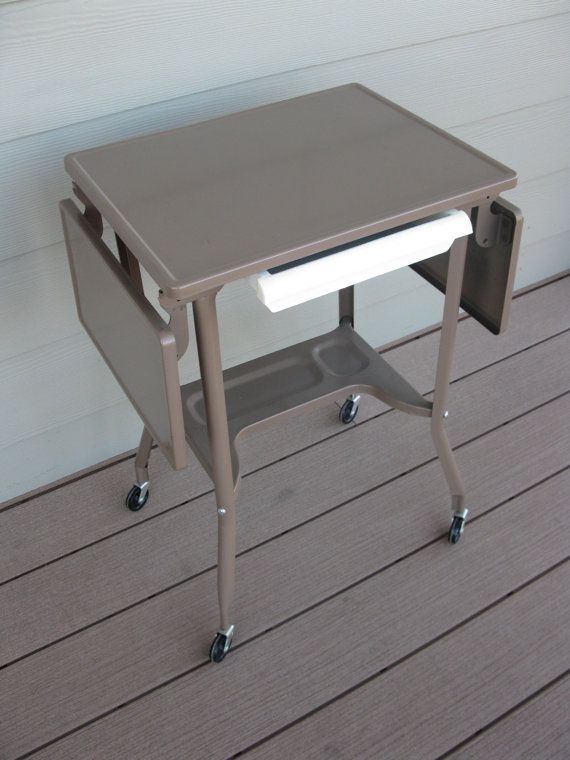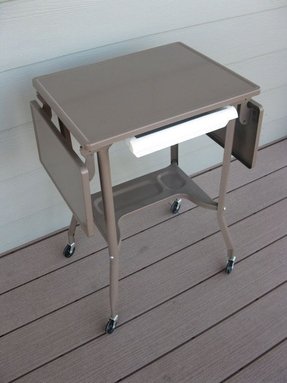 Mid Century Typewriter Stand with Drawer Cart by oakiesclaptrap