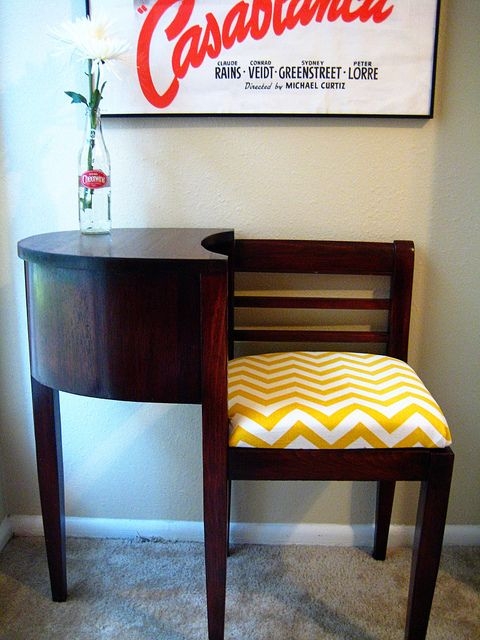 Dark wood and bright upholstery make this telephone desk a charming addition to any hall or room. Once known as a 'gossip bench', this little table is perfect for sitting down with your phone and chattering or texting away.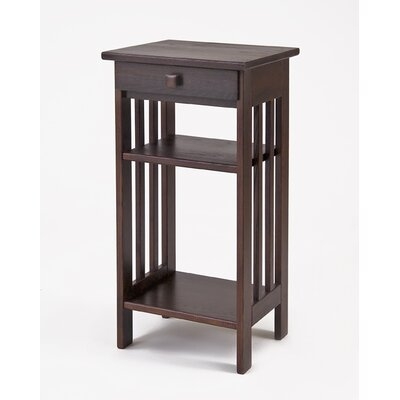 163 MISSION STYLE TELEPHONE STAND/BEDSIDE TABLE IN CHESTNUT BY MA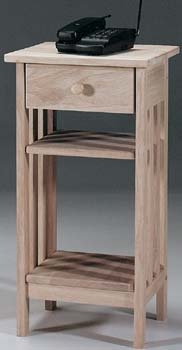 Incredible and highly compact telephone table with two large storage shelves at the bottom and a big enough countertop for your phone. The table comes with its original natural wood grain, making it easier to customize it with your own colors or just leave it that way for authenticity.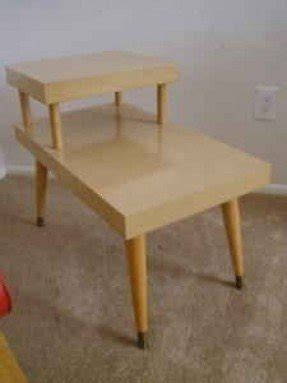 Designed in the 1950's, this side table is a fancy work of old-fashioned art, boasting of clean lines and sleek silhouette. Crafted of durable wood and covered in two-toned oak and light oak finish, the side table has 1 end table placed on its top, and rests on tapered legs.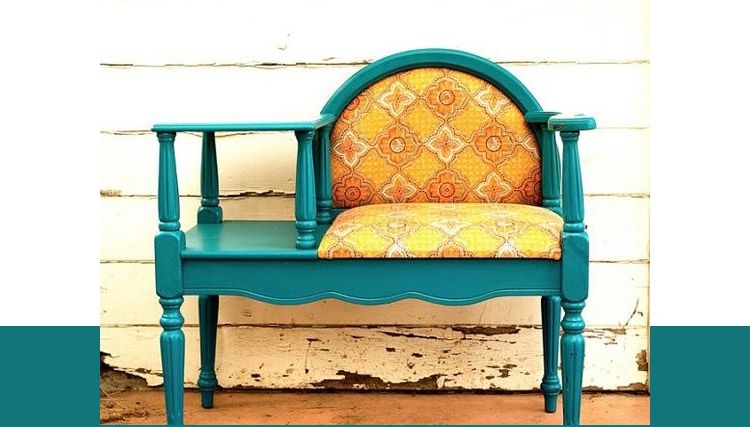 A lovely combination of stylish side table and arched bench, that will drown your room in vintage elegance. The telephone table includes 1 smooth top, 1 curved armrest, 1 open shelf, turned legs, and a cushioned seat and back.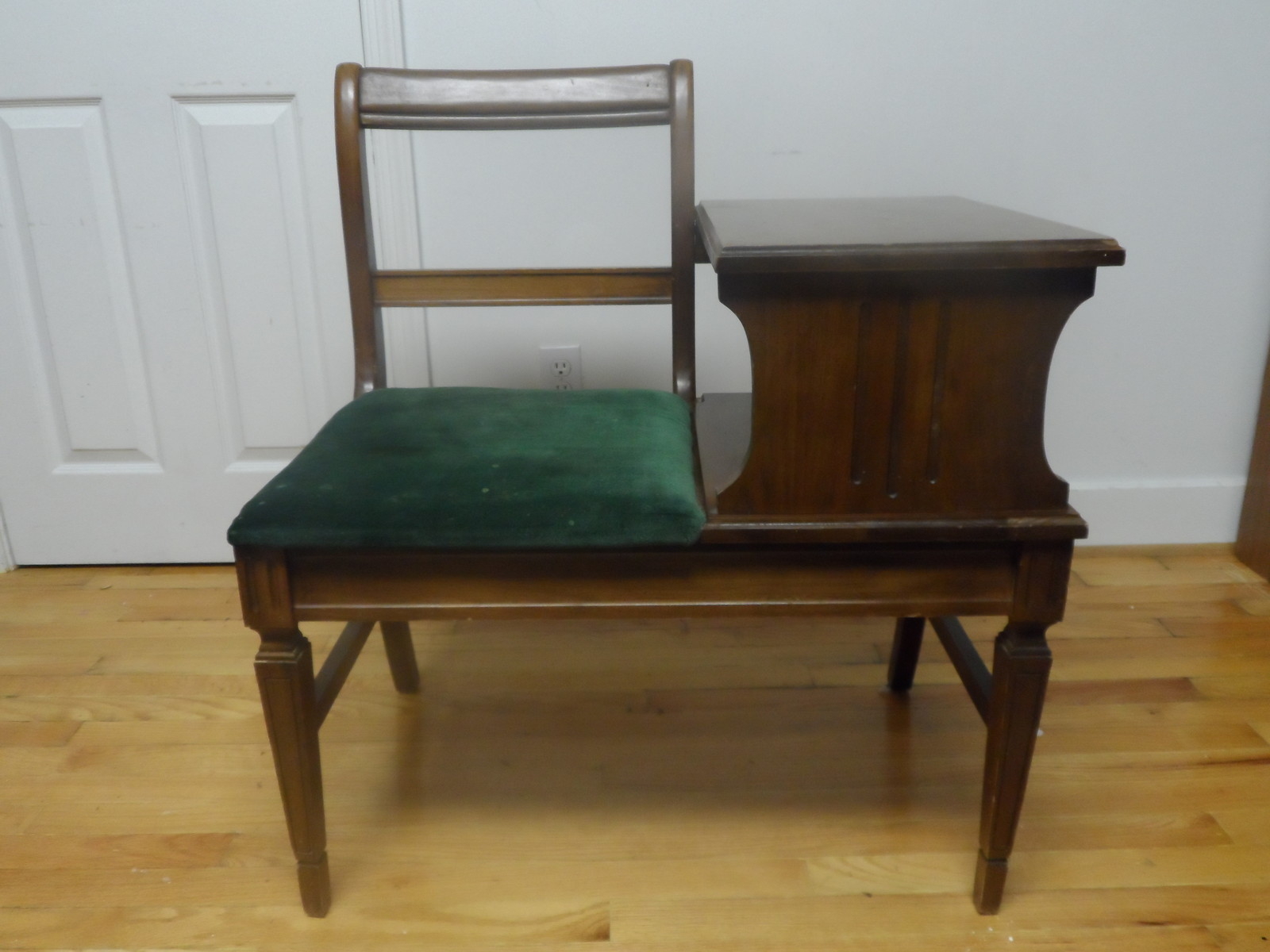 GUIDE VINTAGE FURNITURE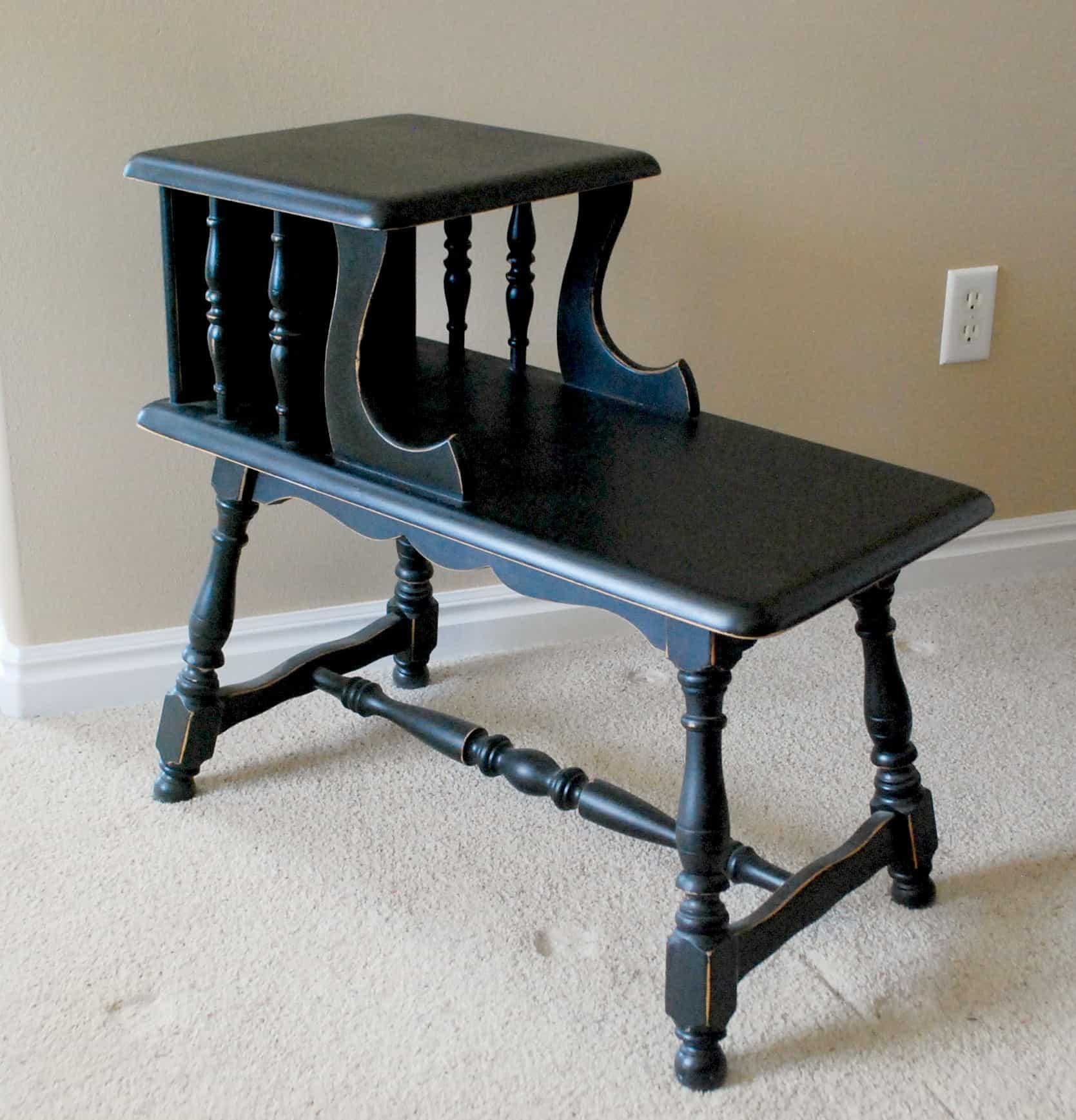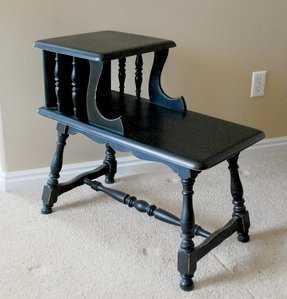 An antique telephone table of black-painted wood. It has turned legs and stretchers, a rectangular top with wavy aprons and features the second smaller top which is square and rests on turned rods, curved front supports and a full back panel.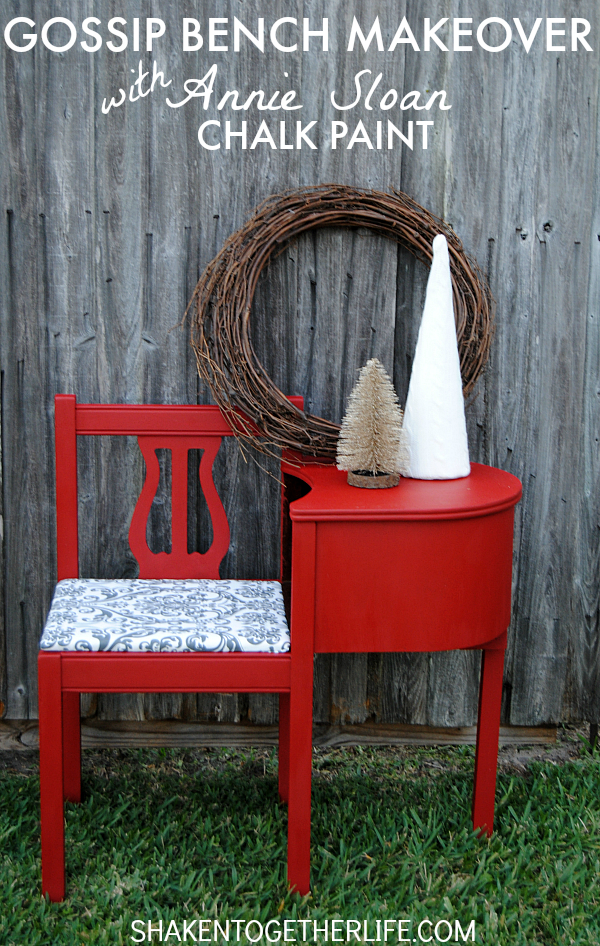 A lovely wood telephone table with a chair built into the structure is a great combination of attractive design and functionality. Beautiful coloring in the red and soft seat cushion make a great combination.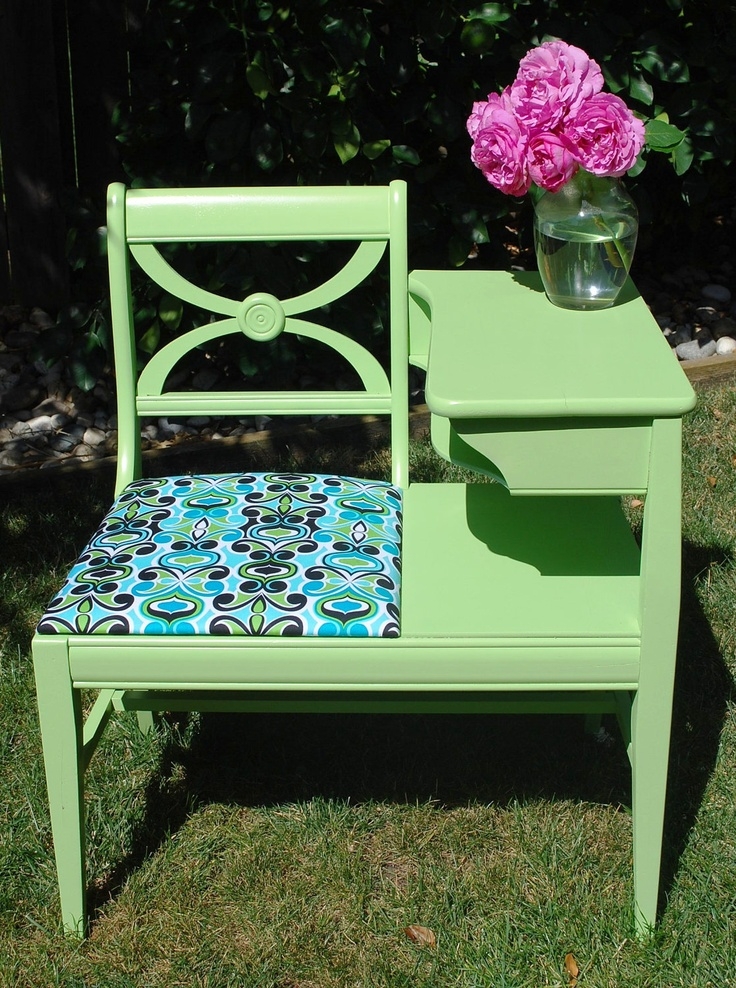 Vintage Gossip Bench Telephone Table
A vintage telephone table and bench in one of green-painted wood. It has tapered legs, an H-stretcher, a top with a curved edge, a niche underneath. A seat is covered in fabric with a colourful pattern. A back features an X-inlay of 2 bowed slats.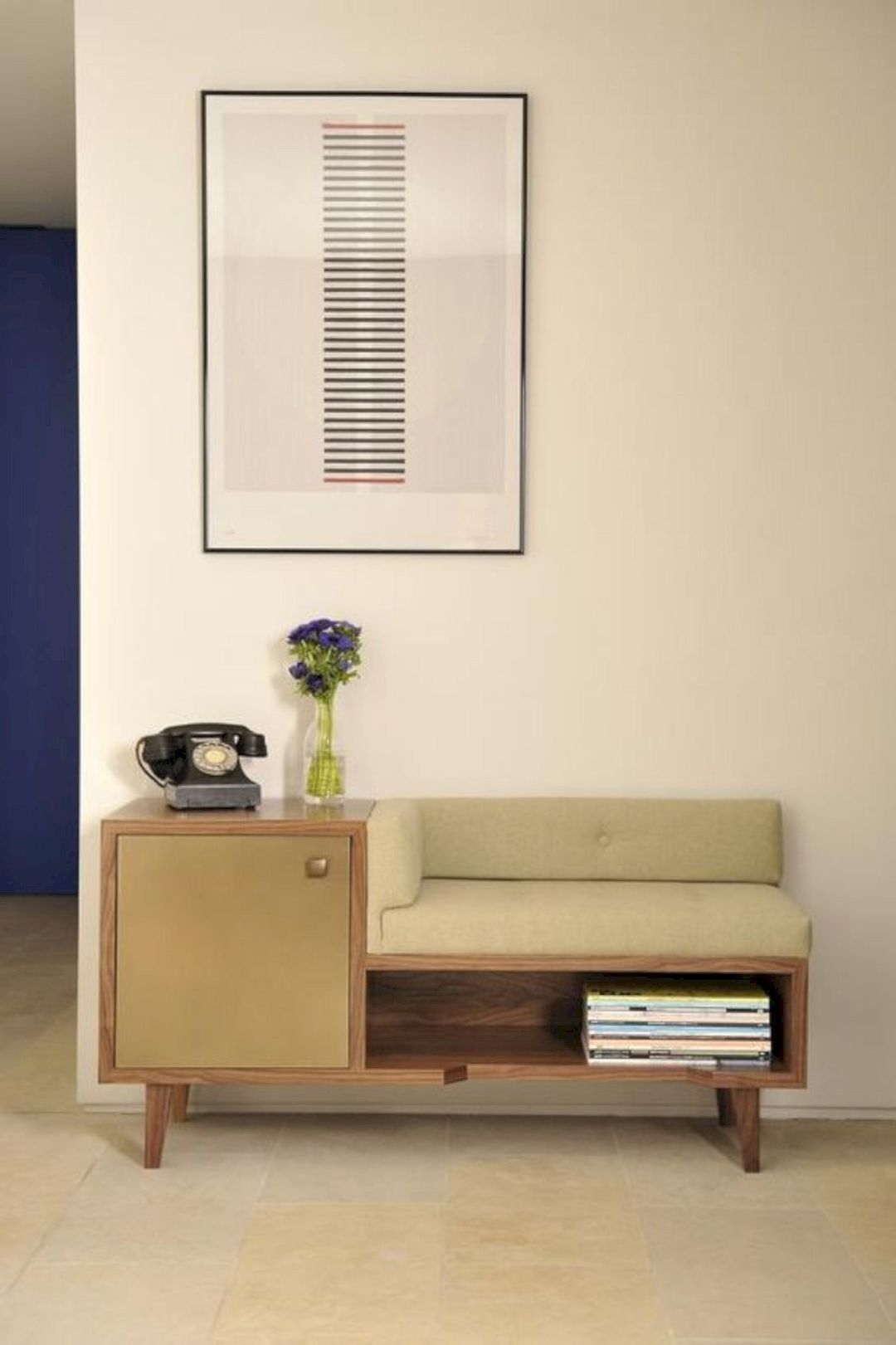 Outright vintage inspirations are the well-founded basis of this wood telephone table. Lovable dowel base comes with open storage bottom shelf and a cubic closable cabinet, plus conveniently padded side seat.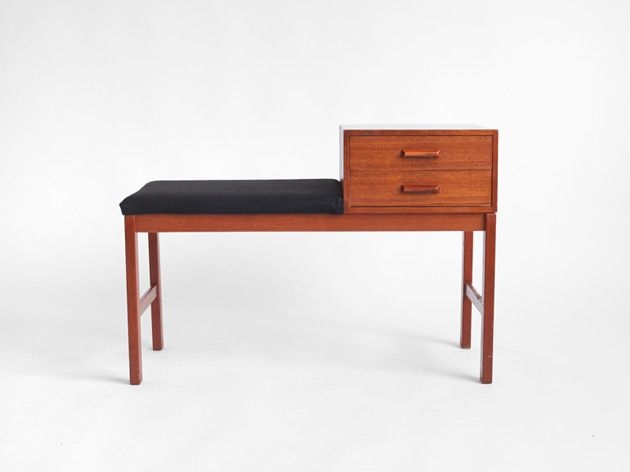 Musing on the front hall solutions. Having decided we won't build a coat rack and storage cubbies - smaller sounds like a solution. A seat for pulling on boots, drawers for extra keys and sun glasses. Table top for a vase of summer flowers. Mid Century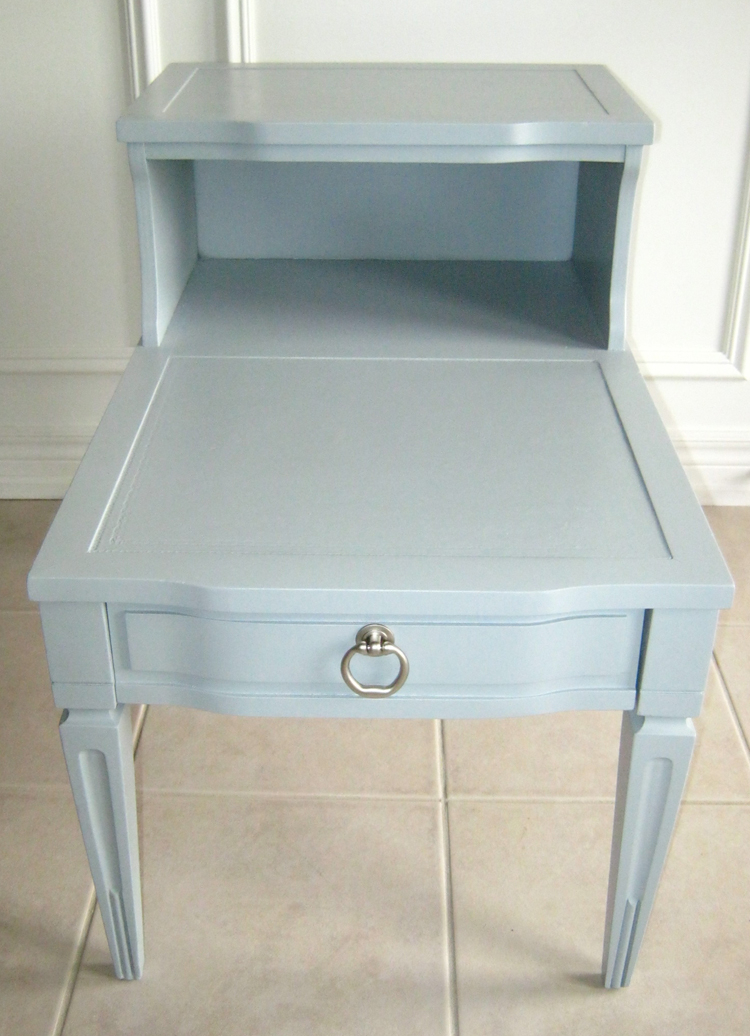 Before and After: Two-Tier End Table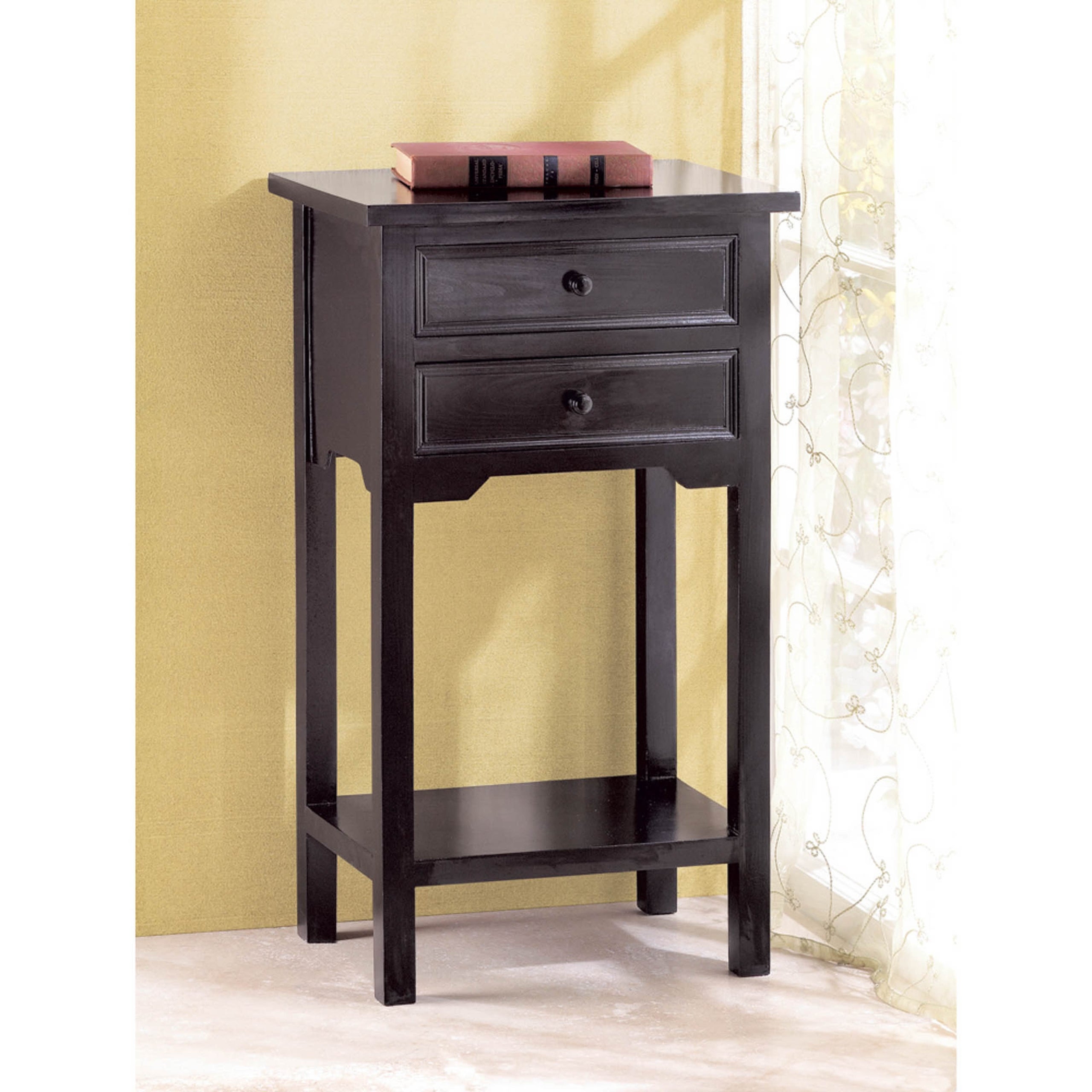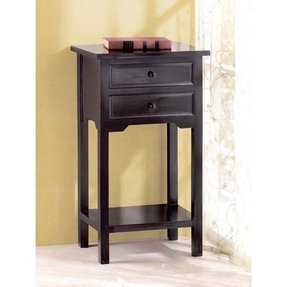 A small table that plays a functional role in any house. It serves as a side table or a phone stand. The frame of this table is made of pine wood. It includes two storage drawers and a lower open shelf.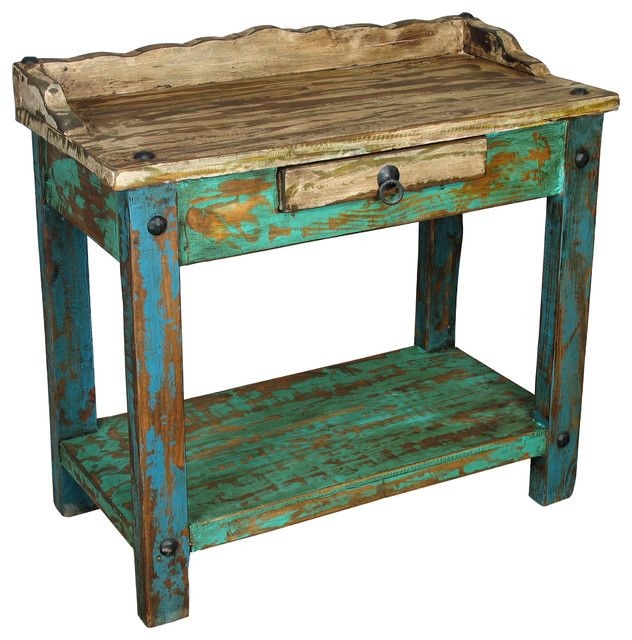 Painted Wood Telephone Table rustic-side-tables-and-accent-tables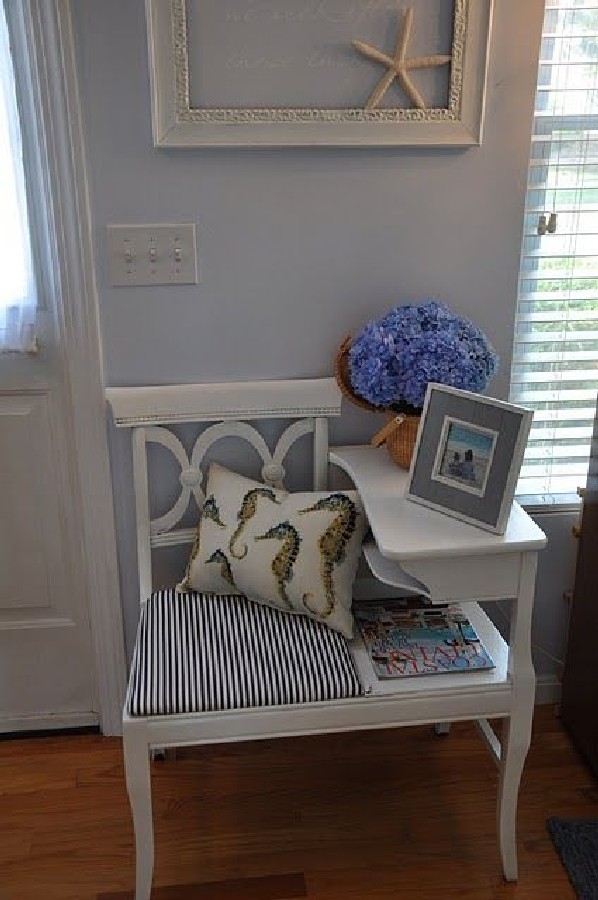 A gorgeous combo of 1 bench and 1 matching side table, excellent for smaller interiors. Designed of white-finished hardwood, the telephone table comes with a smooth top, an open shelf, a 1-person seat with a stripe-patterned seat cushion, and curved legs.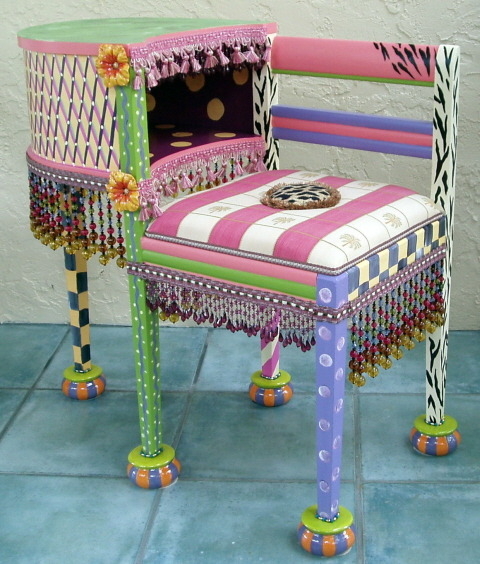 Living Color - Custom Whimsical Telephone Bench by Cybill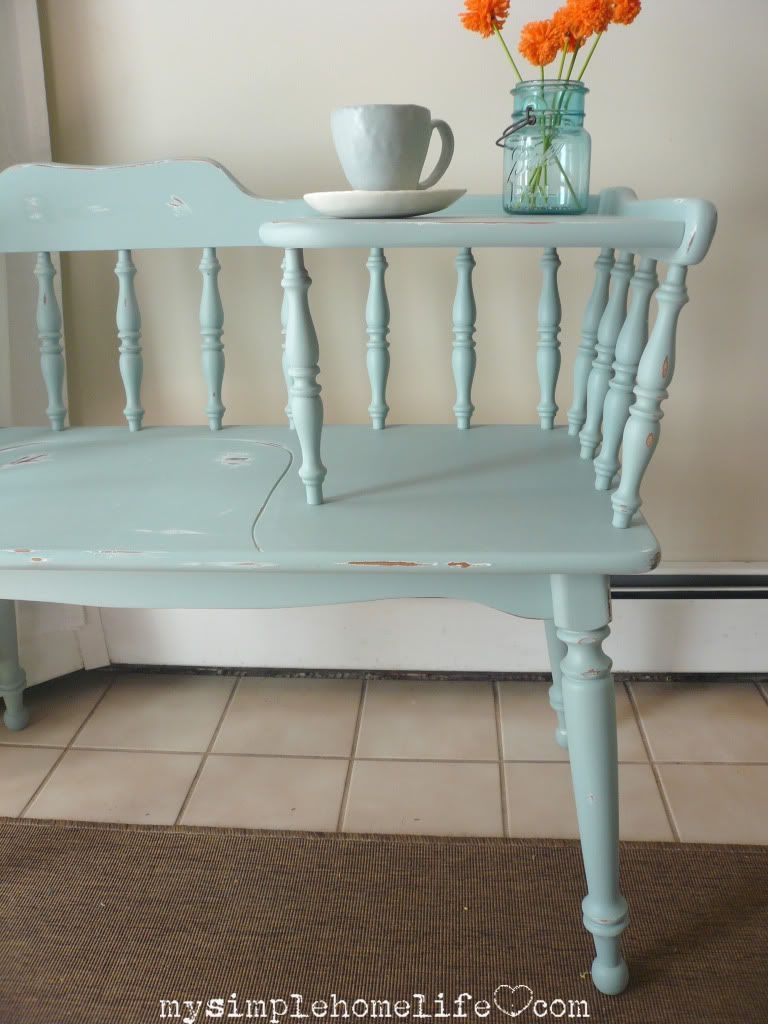 A pretty vintage telephone table and a bench in one made of wood with a bit worn bluish finish. It has 4 turned tapered legs, a rectangularish seat and a curved apron. A shelf and a backrest top rail are supported by turned spindle rods.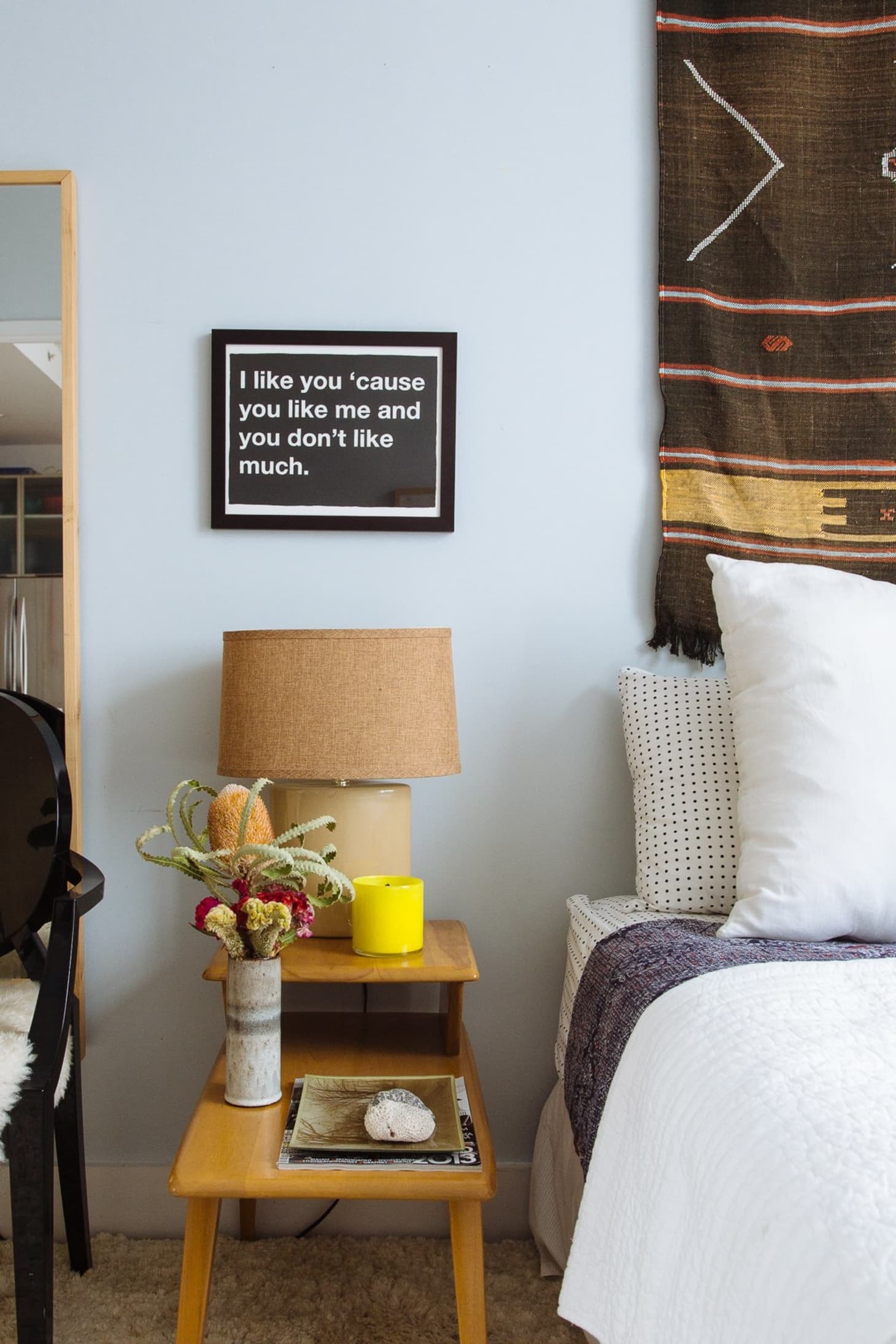 Chris & Jenny's Collective Elegance -- House Tour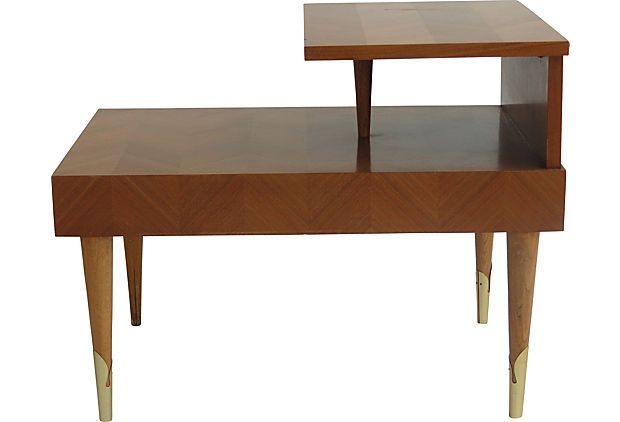 Mid-century Side Table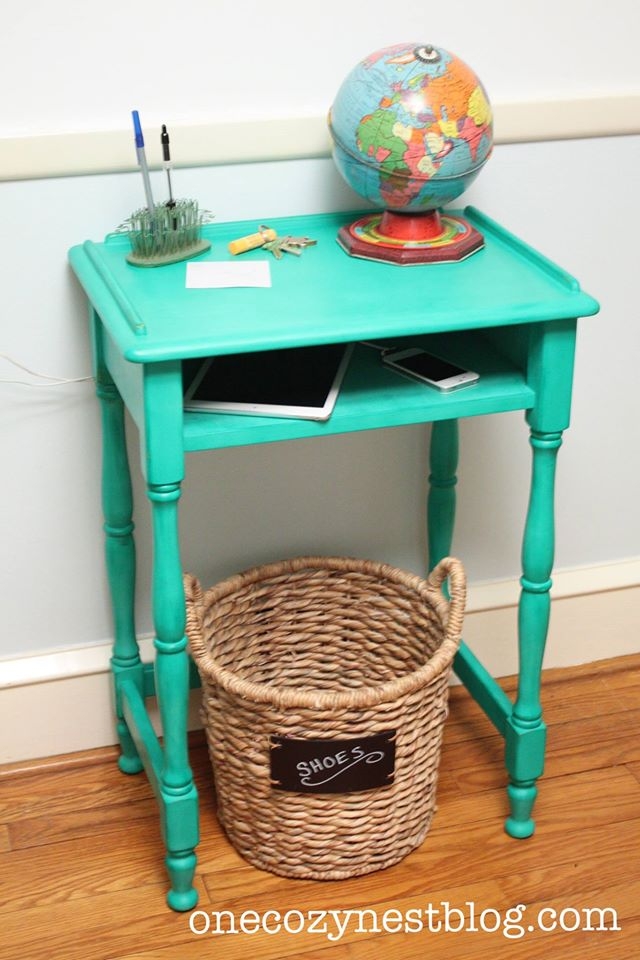 Solid Wood Tall Telephone Table Charging Station by OneCozyNest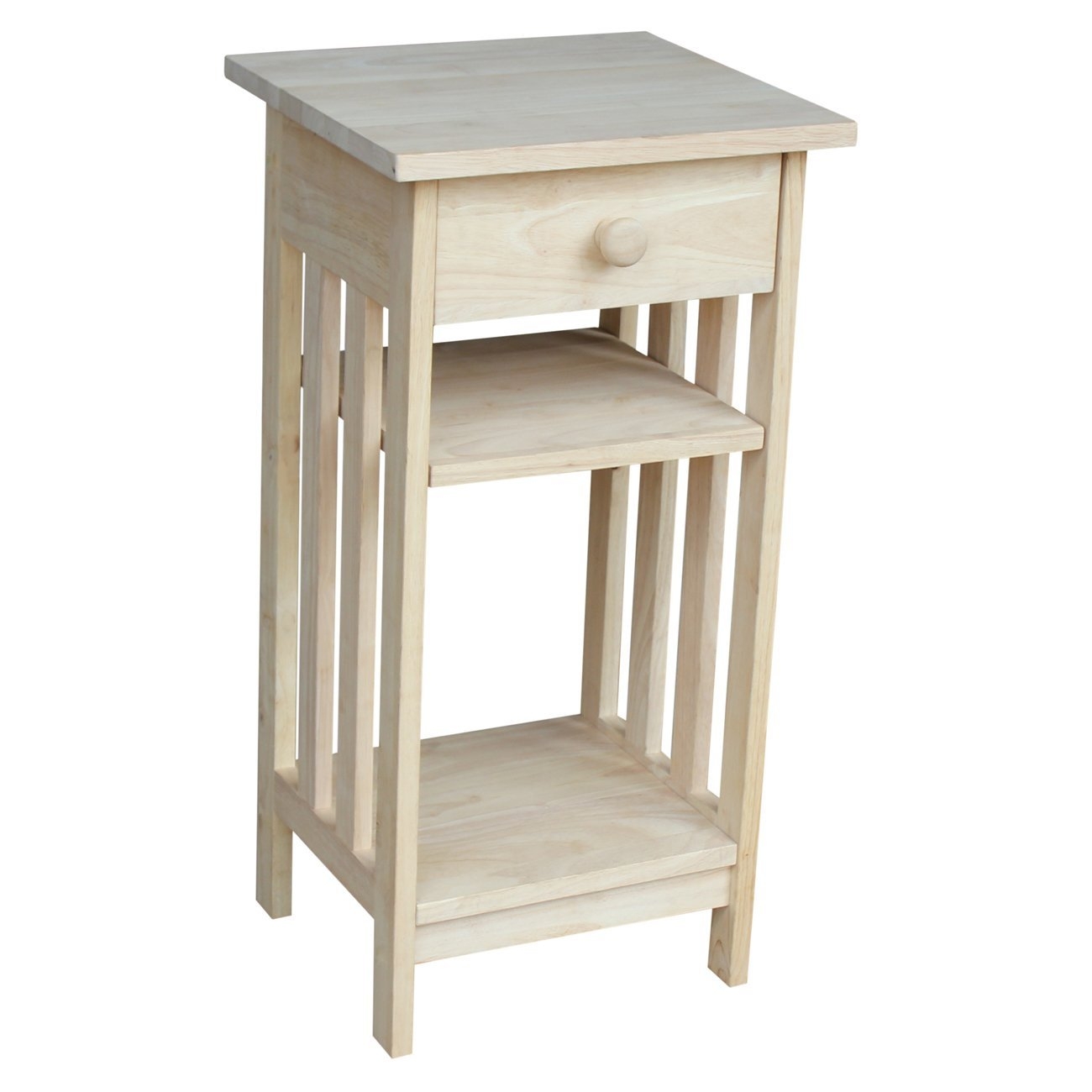 Unfinished Wood Telephone Table
Unfinished table which match perfectly as telephone table thanks to it's height and storage space. This furniture was made basically from parawood. This is a furniture which can be painted and modified because it's unfinished.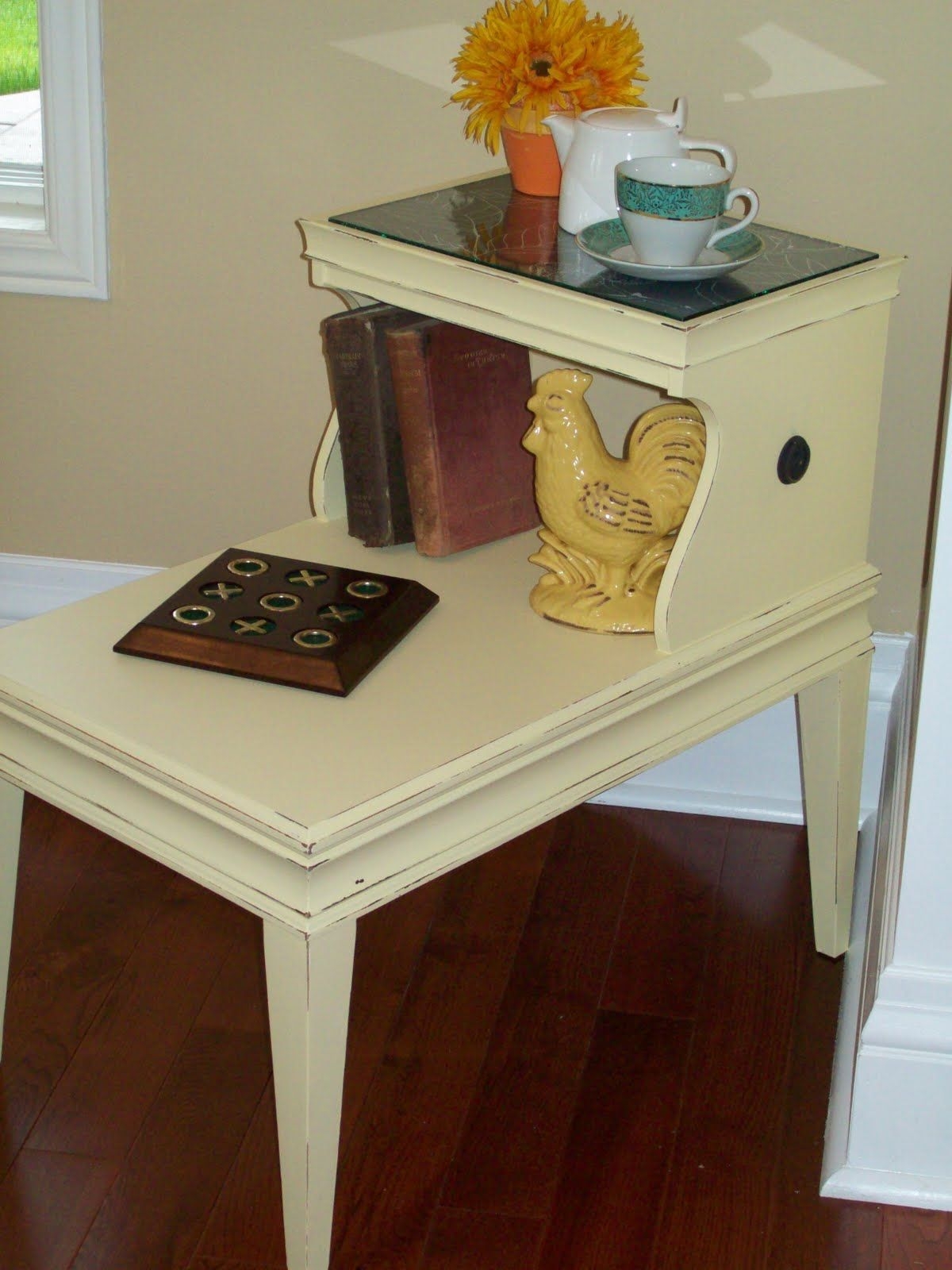 Recaptured Charm: Old Telephone Table Makeover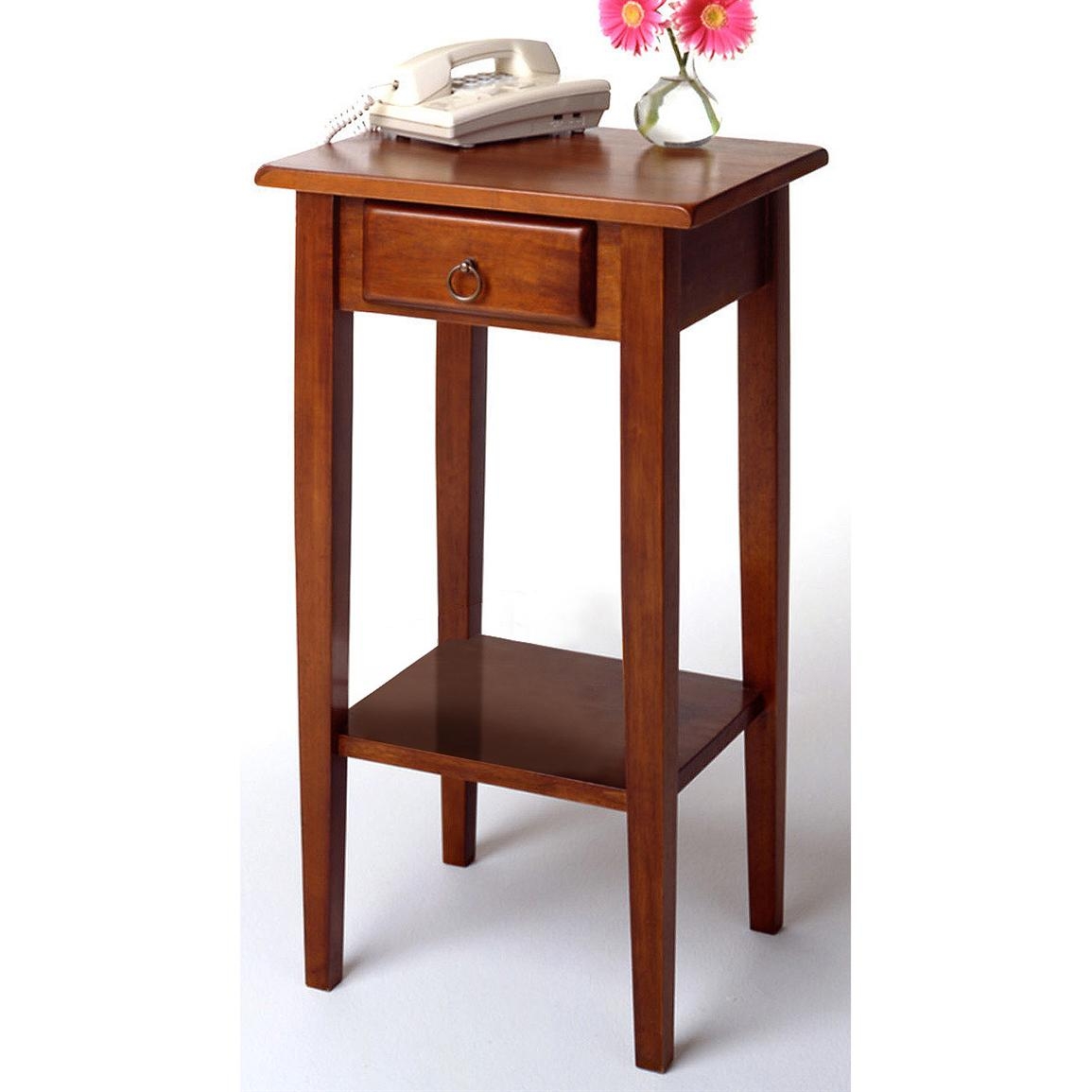 Winsome Wood Phone Table Plant Stand (Antique Walnut) 94430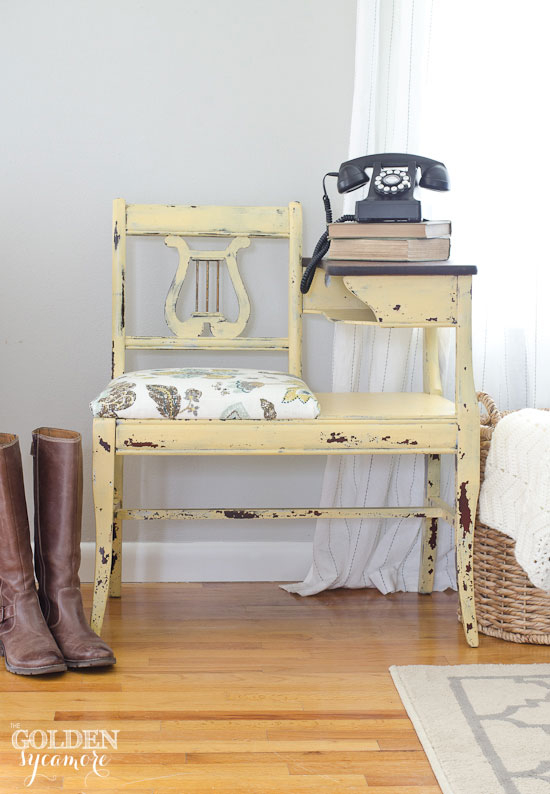 Telephone table redo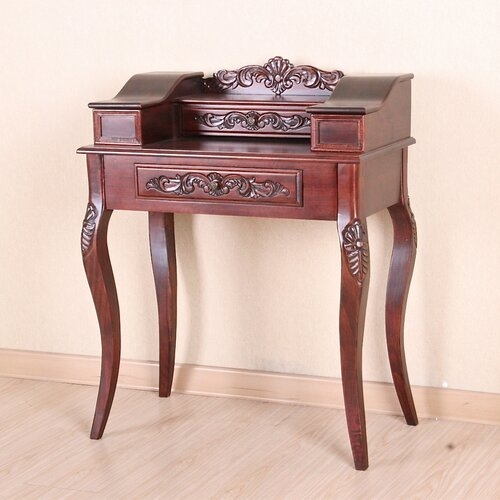 Windsor Hand Carved Wood Telephone Table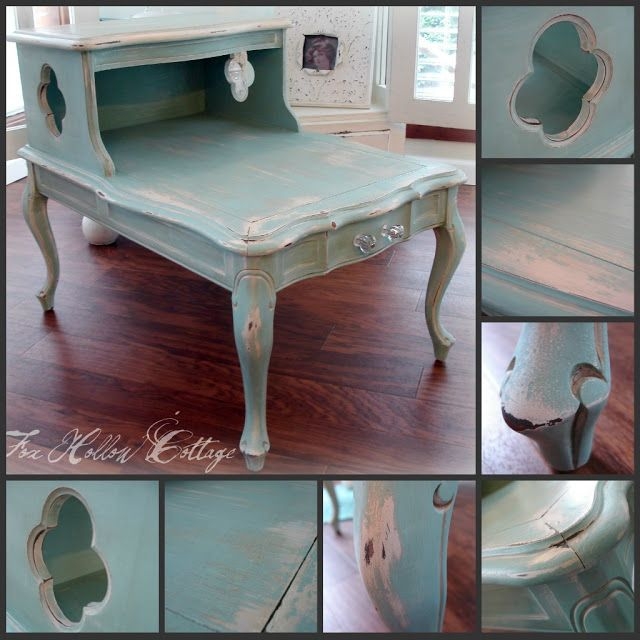 Fox Hollow Cottage: Frenchy La~La Gets Some Love - Homemade Chalk Paint!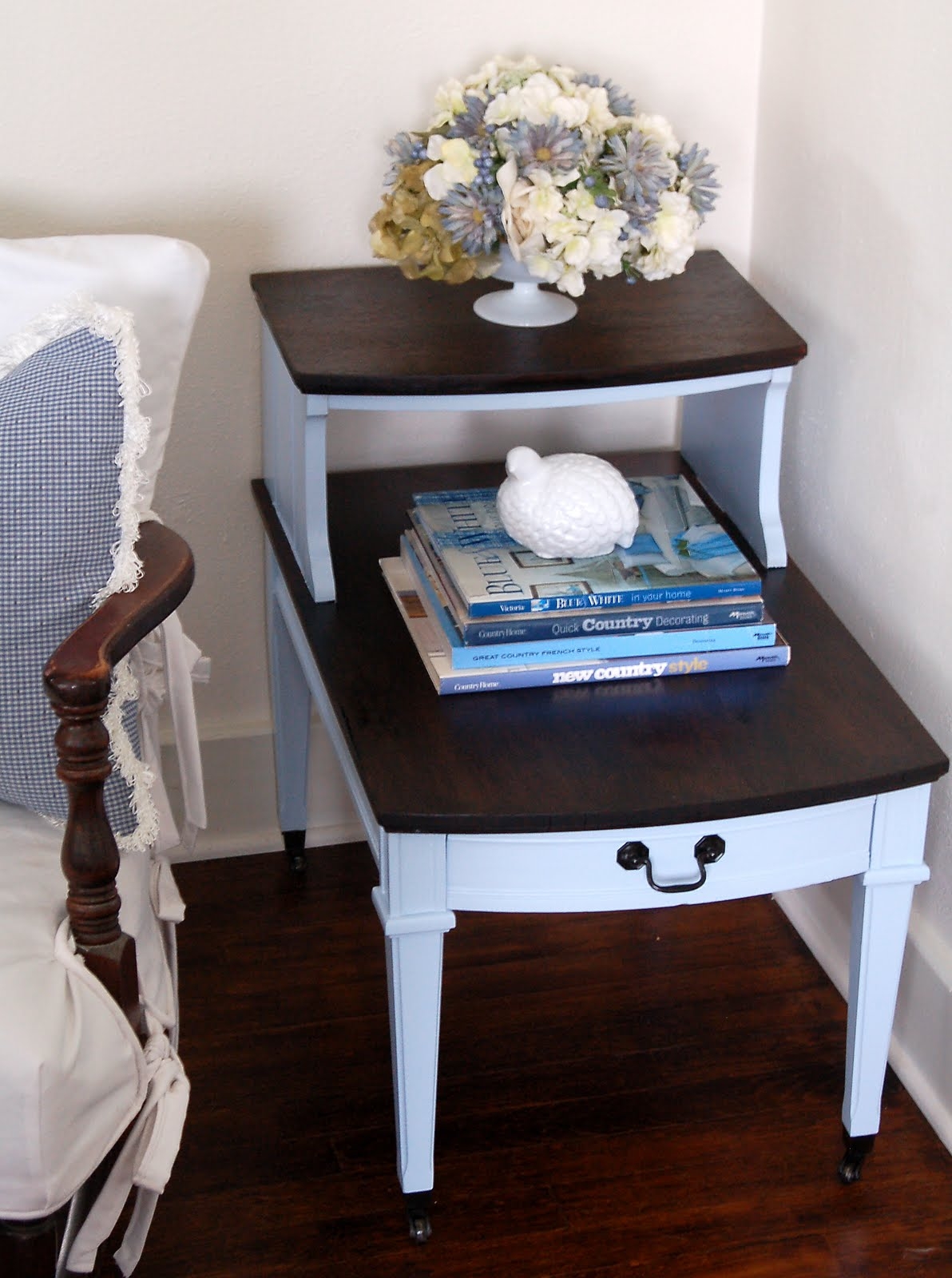 Yard Sale Furniture Makeovers | Link Party and Favorite Furniture Before Afters of 2009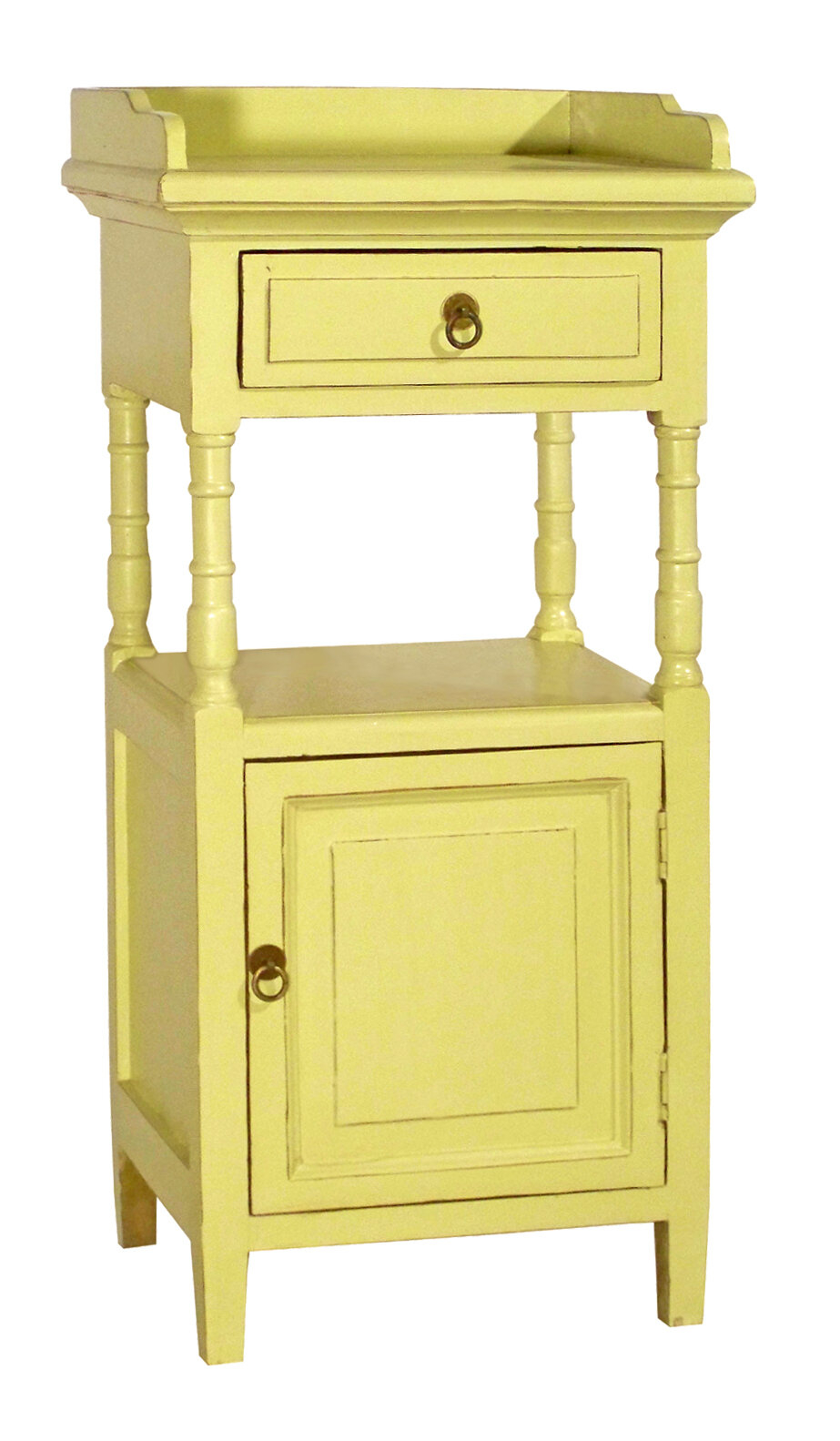 European-Style Telephone Table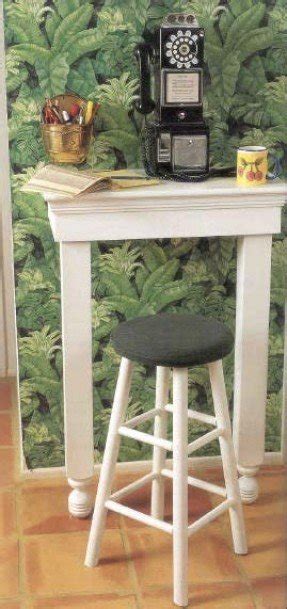 wall phone but had nowhere to sit and write this telephone table ...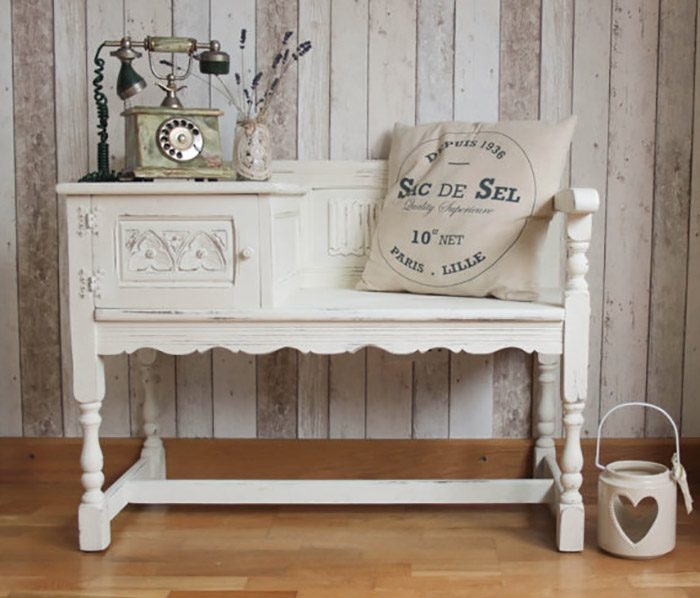 Solid Wood Shabby Chic French Farmhouse, £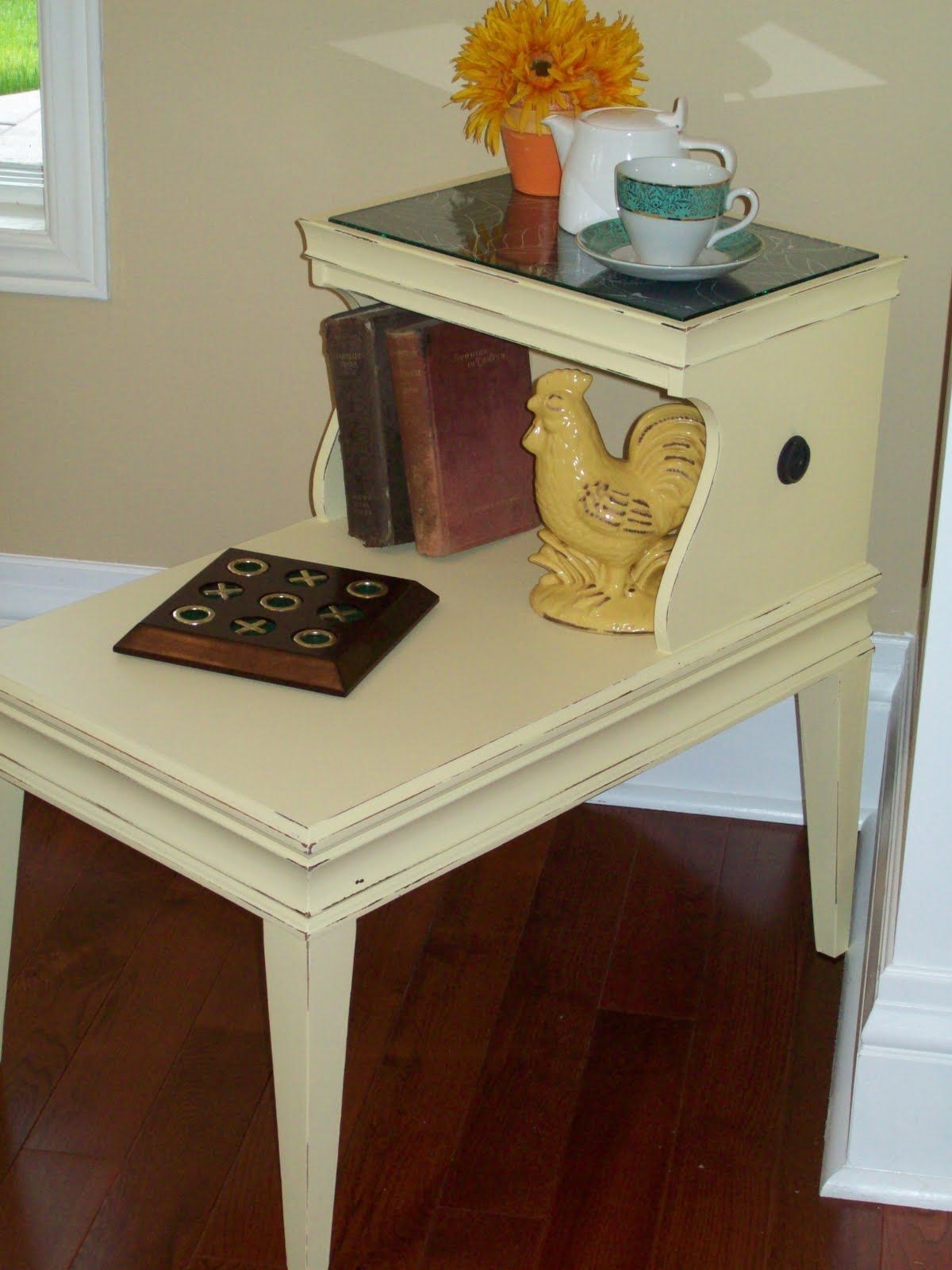 Reserved Jham Gossip Bench Telephone
The lovely and lush green wooden telephone table is an excellent way to get a tasteful interior design. Beautiful design on slender legs and interesting details create an interesting piece in vintage design.
Solid Wood Shabby Chic French Farmhouse
The charming shabby chic style and very functional construction of this wooden telephone table make the interior of the interior more attractive. White trim and subtle decorative elements create a charming piece of furniture in the hall or living room.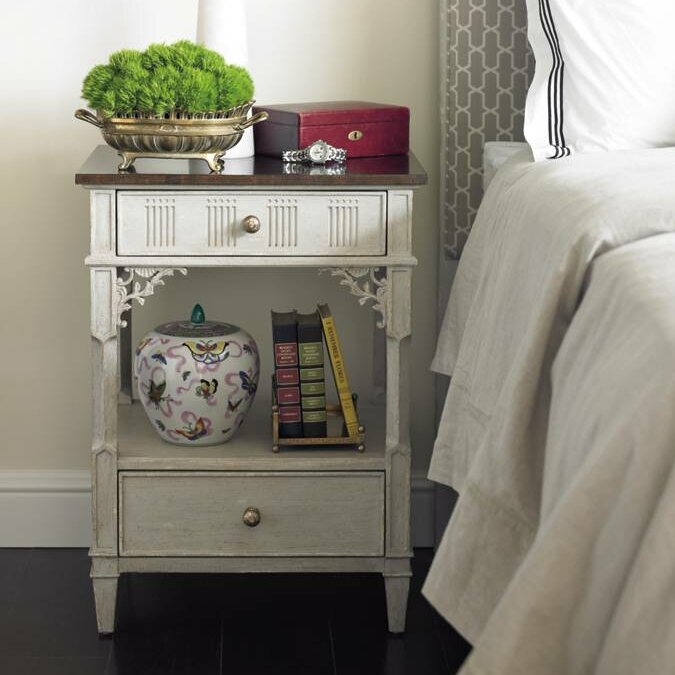 Charleston Regency Telephone Table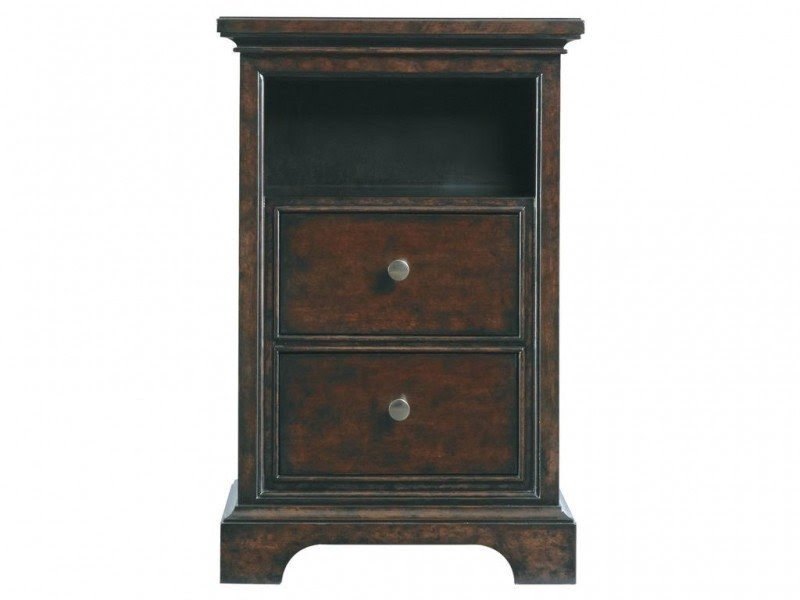 Transitional Wood Telephone Table Nightstand in Polished Sable22" 18" 34"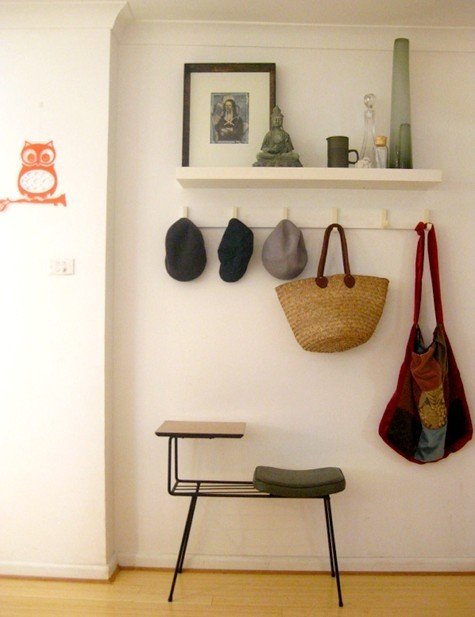 1699 Marble & Wood telephone table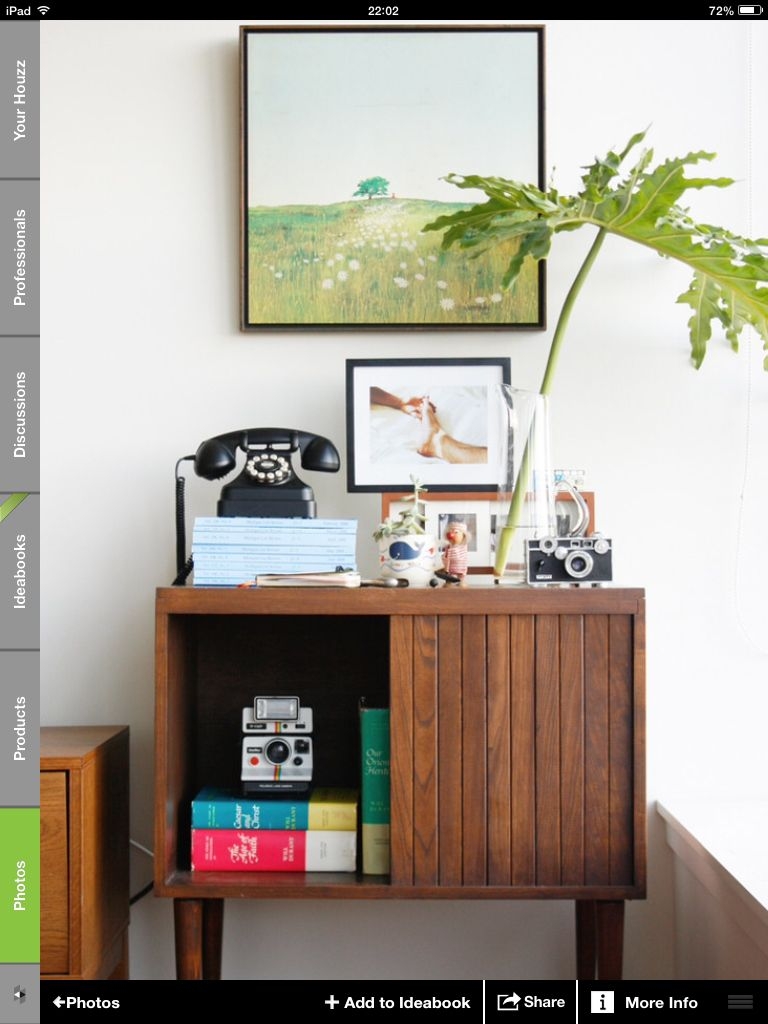 Love that retro console type cabinet.Reminded me of the old TV set we used to have. We used to have that kind of phone too.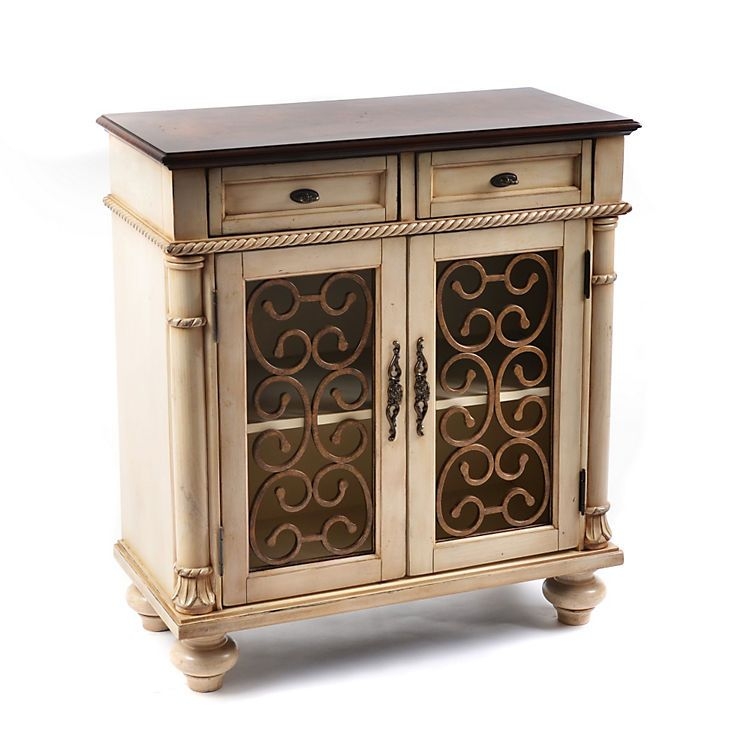 Vintage Ivory Cabinet with Mahogany top! Love! #kirklands #pinitpretty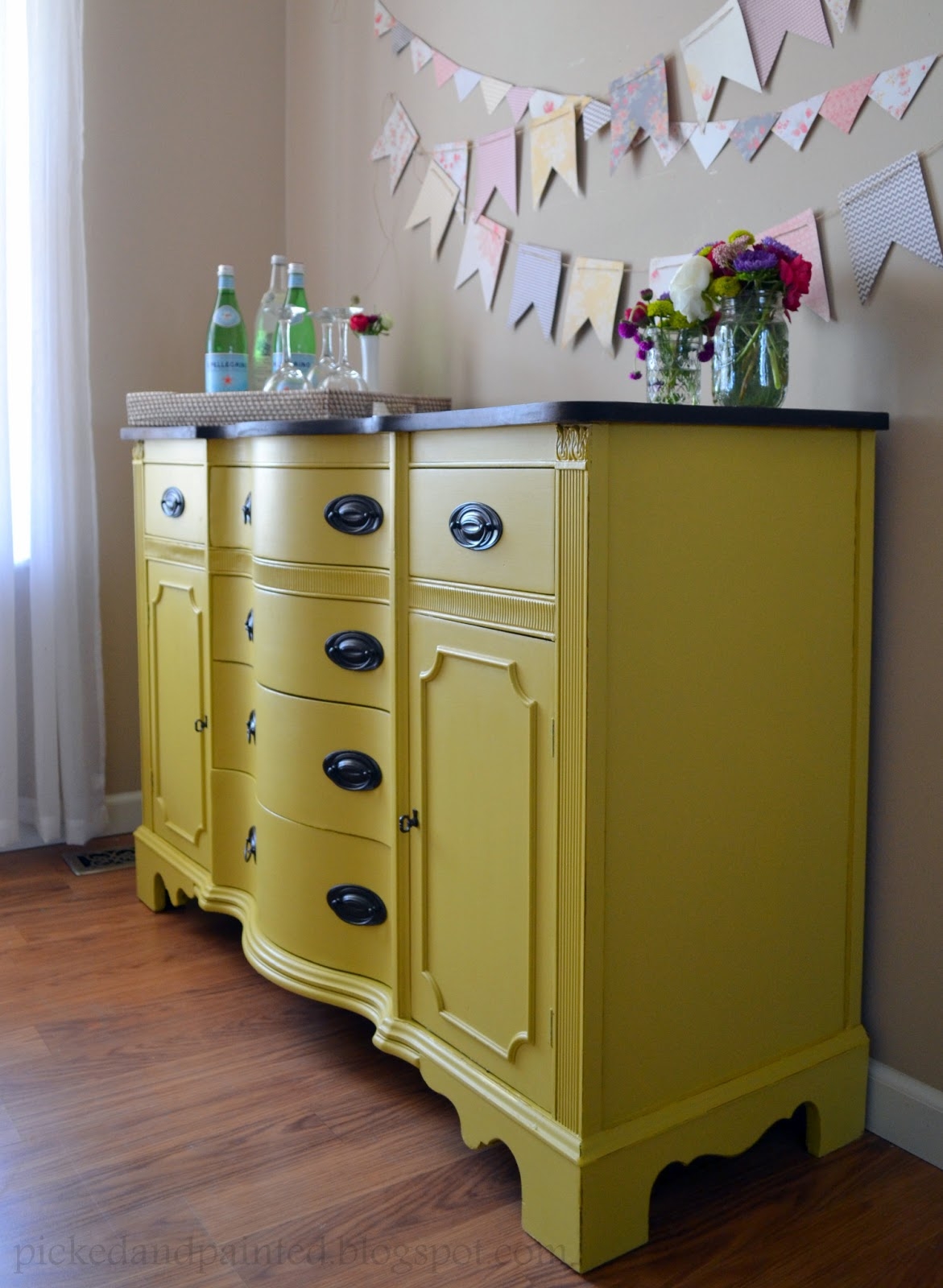 Picked & Painted: yellow furniture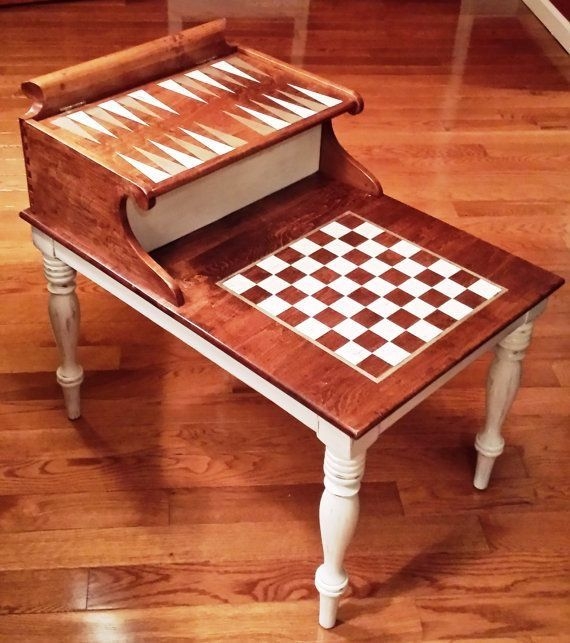 Solid Wood Game Table Repurposed from Vintage Telephone Table - Complete with Handmade Checkers, Chess and Backgammon Pieces! op Etsy, 259,01 €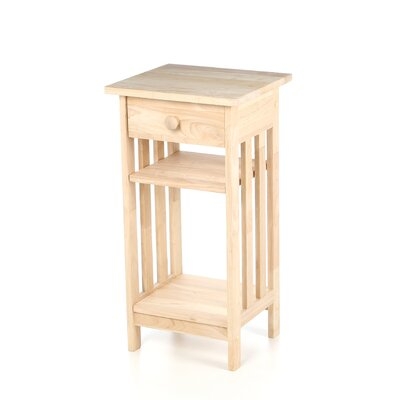 International Concepts Unfinished Wood Telephone Table
It is a small table created for functional purposes. The product can be used to display decorations, but it can also play the role of a telephone table. This table is made of unfinished wood and it includes a storage drawer and a lower shelf.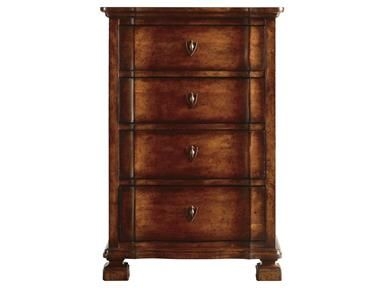 Louis Philippe Wood Telephone Table Nightstand in Burnished Honey by Stanley Furniture Price: $739.00