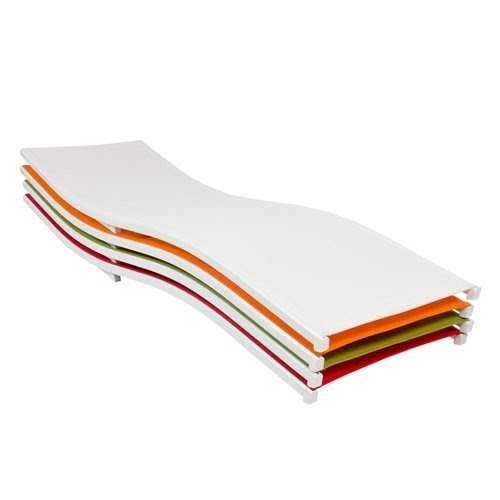 This type of prodict is a chaise lounge chair made of solid materials that are resistant to weather conditions. It means that this product is perfect for patio and other outdoor applications. It is comfortable and aesthetic.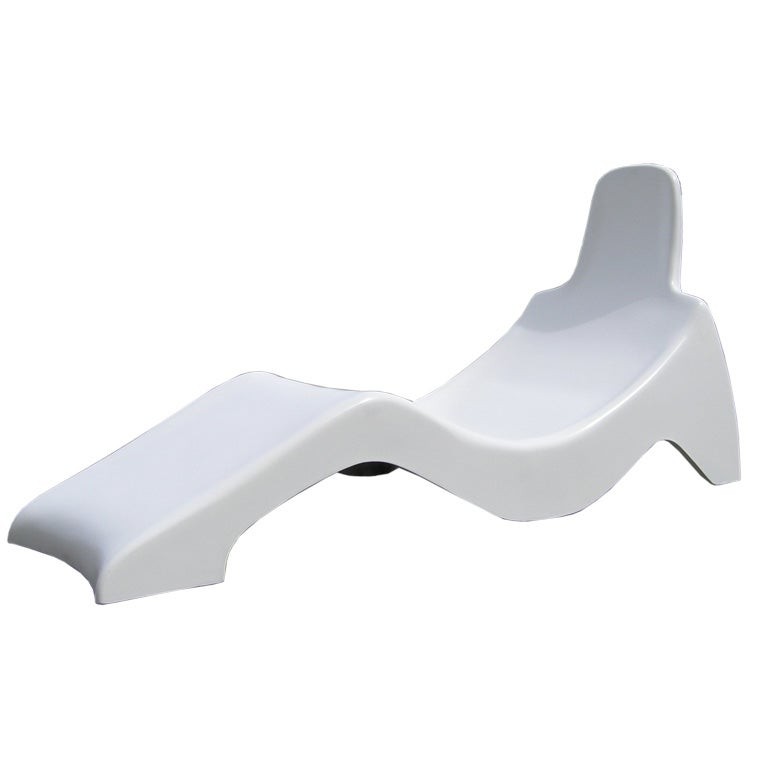 Ideal for chilling out at the pool, this moulded fibreglass lounge chair constitutes will help you relax after the whole day. Well-profiled, white silhouette delights with its solid, durable finish.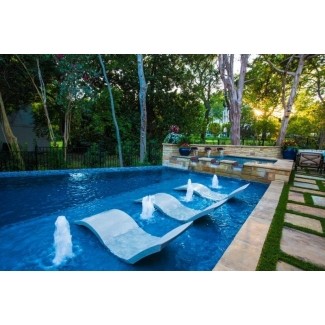 ... firepits fountain ledge outdoor chairs paver pool pool chairs spa sun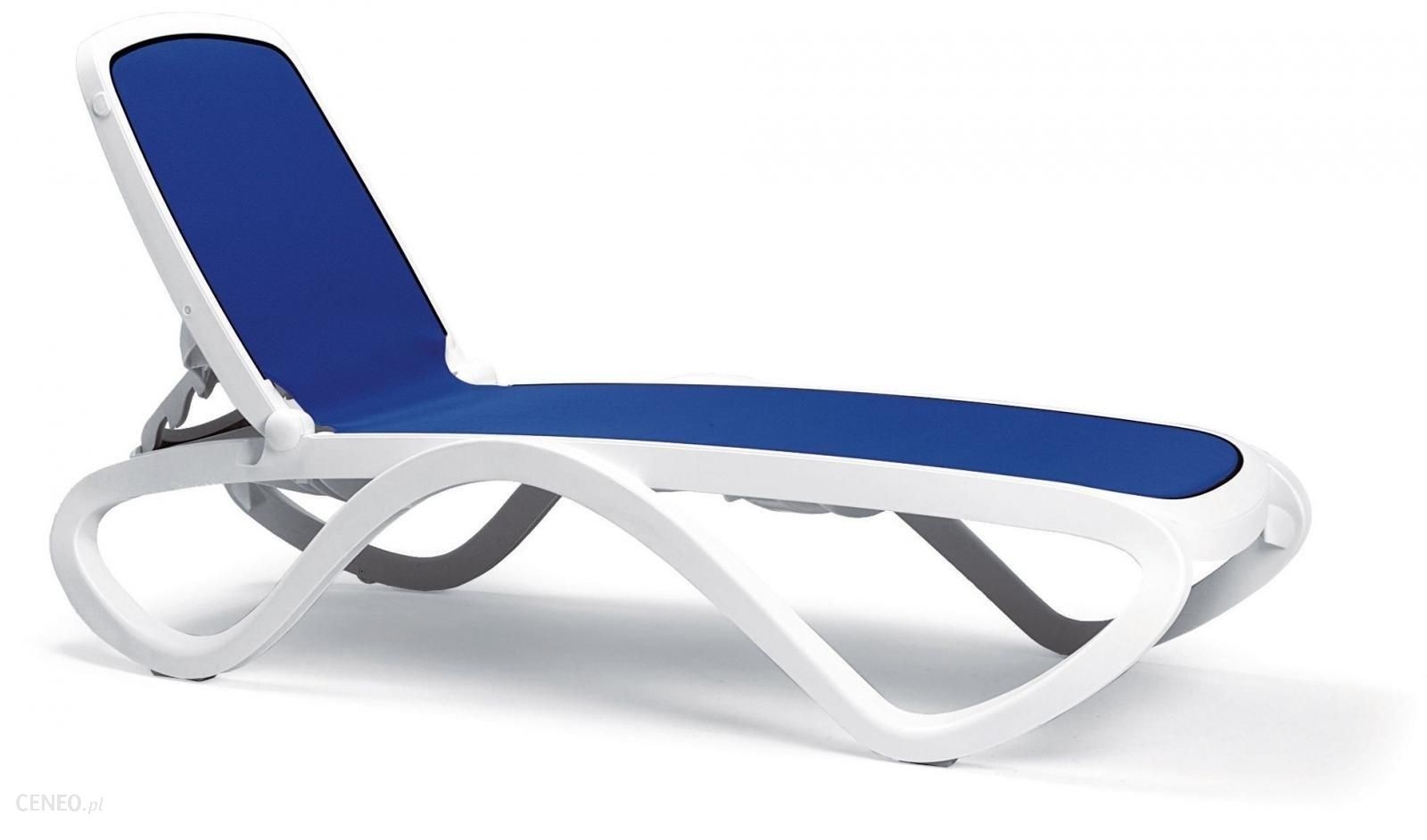 This set of 2 outdoor lounge chairs in a white finish is characterized by resin construction, resistant to chip, peel and rust. Includes a taut synthetic seatback, recessed wheels, anti-skid feet pads, and provides an increased seat height.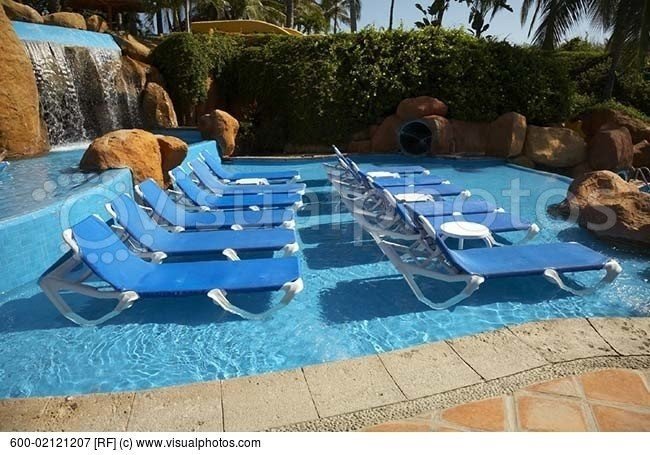 Lounge Chairs Swimming...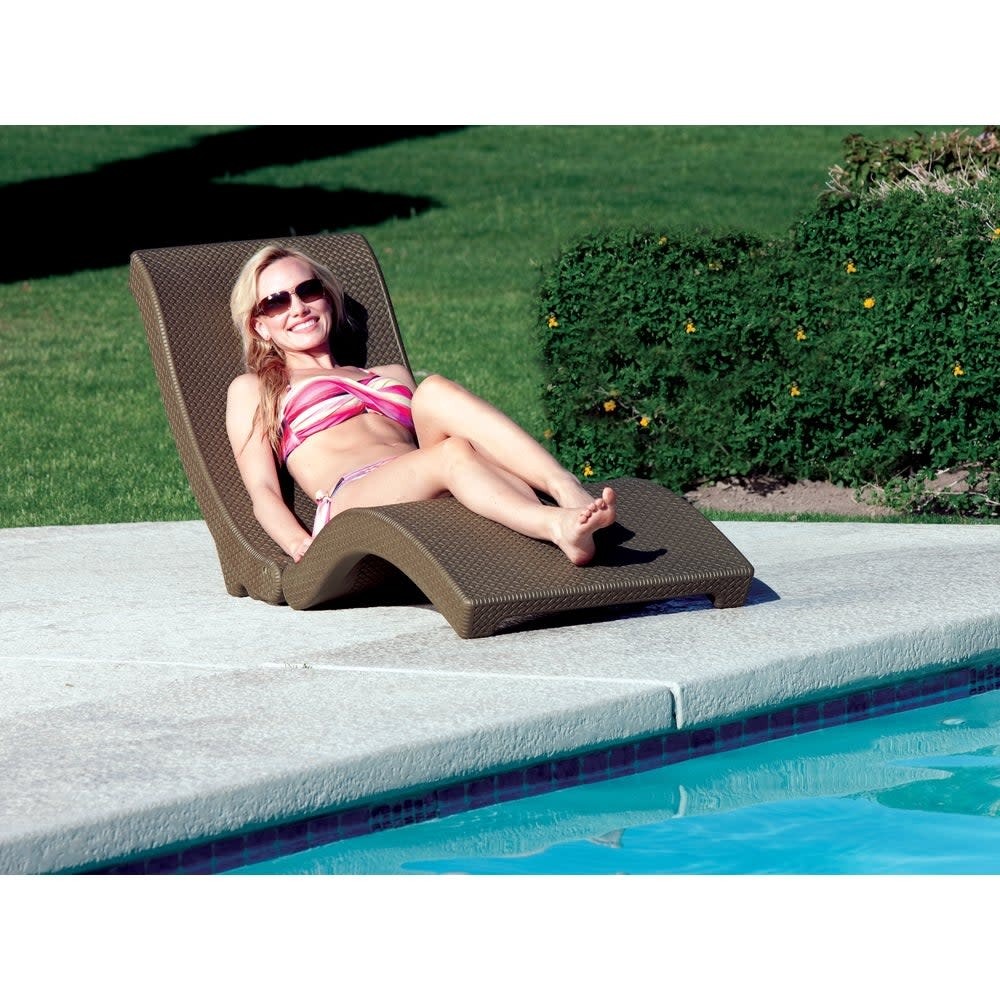 Relax in ultimate style with this modern-looking chaise lounge that also floats on the water! t features Durable all-weather construction and elegant rattan styling that will fit a variety of backyard settings. Folds down for portability and storage.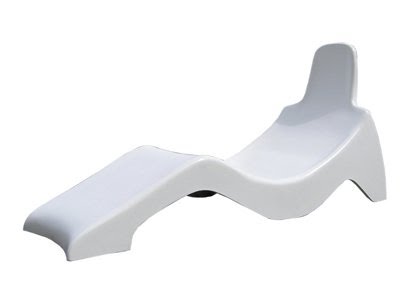 Machine Age | Molded Fiberglass Pool Lounge Chairs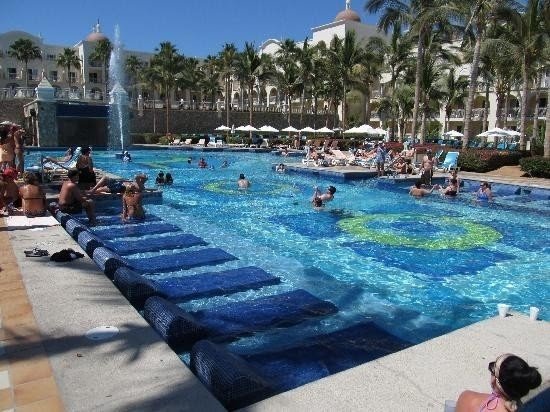 Incredible Pool Lounge Chairs 8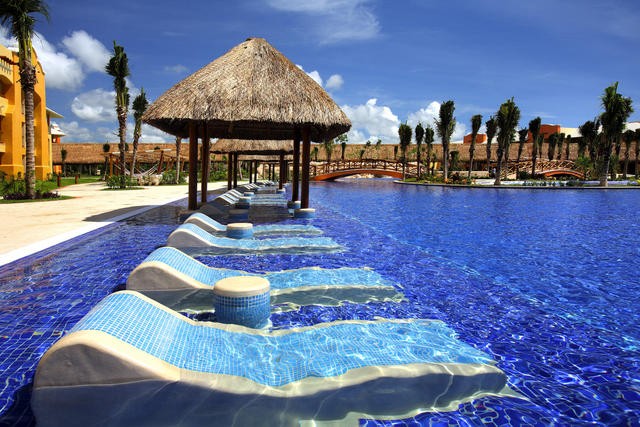 Barcelo Maya Palace Deluxe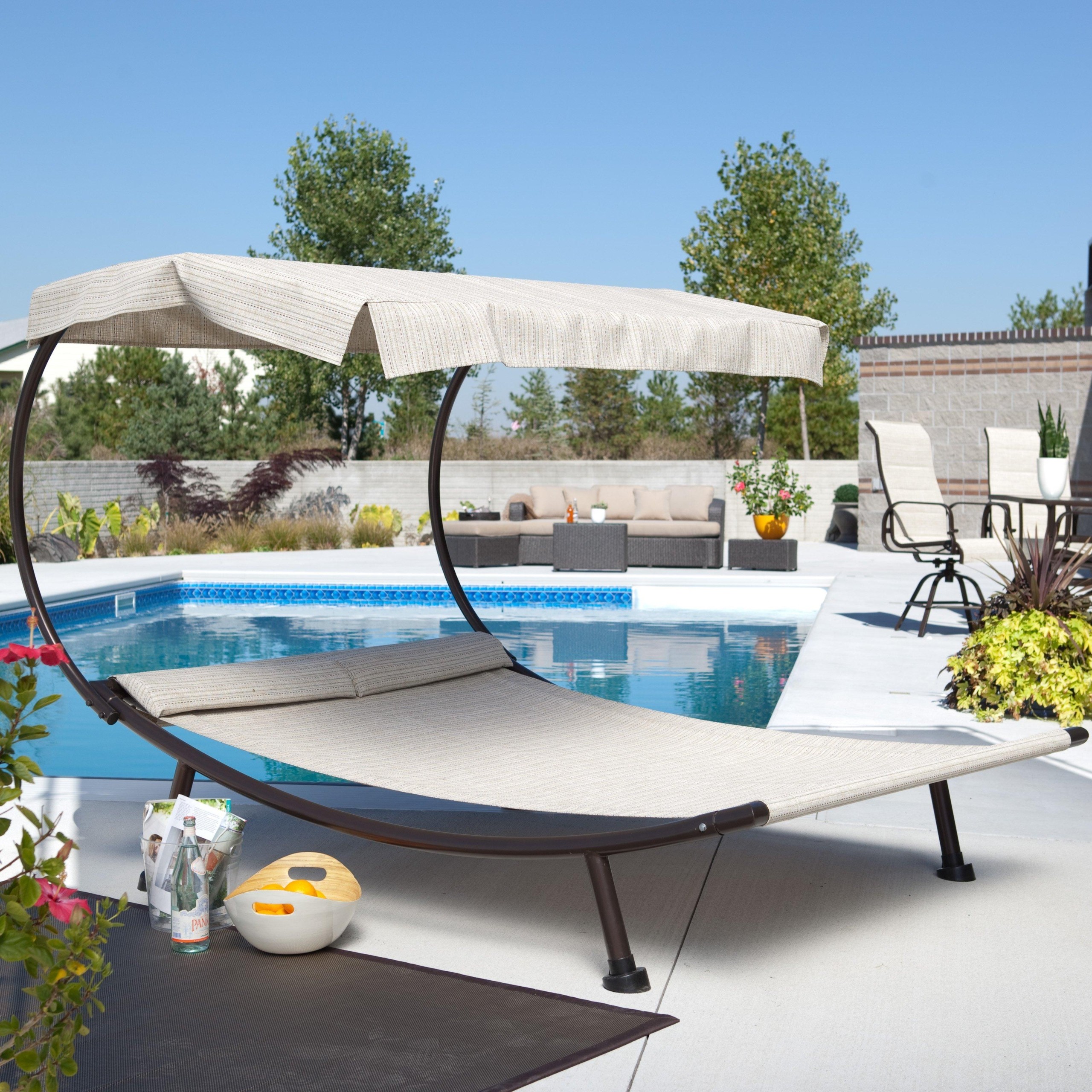 A dream lounging set for a relaxing time by the pool. This awesome aluminium construction constitutes a great, designer-looking contemporary proposition. Grab a drink, your favourite book and enjoy the uttermost comfort for long hours.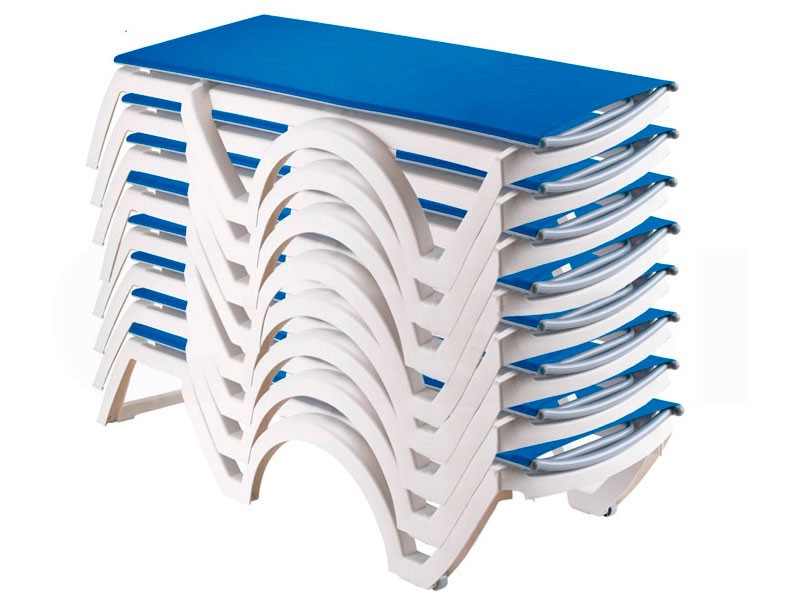 Calypso Pool Lounge Chairs with Adjustable Sling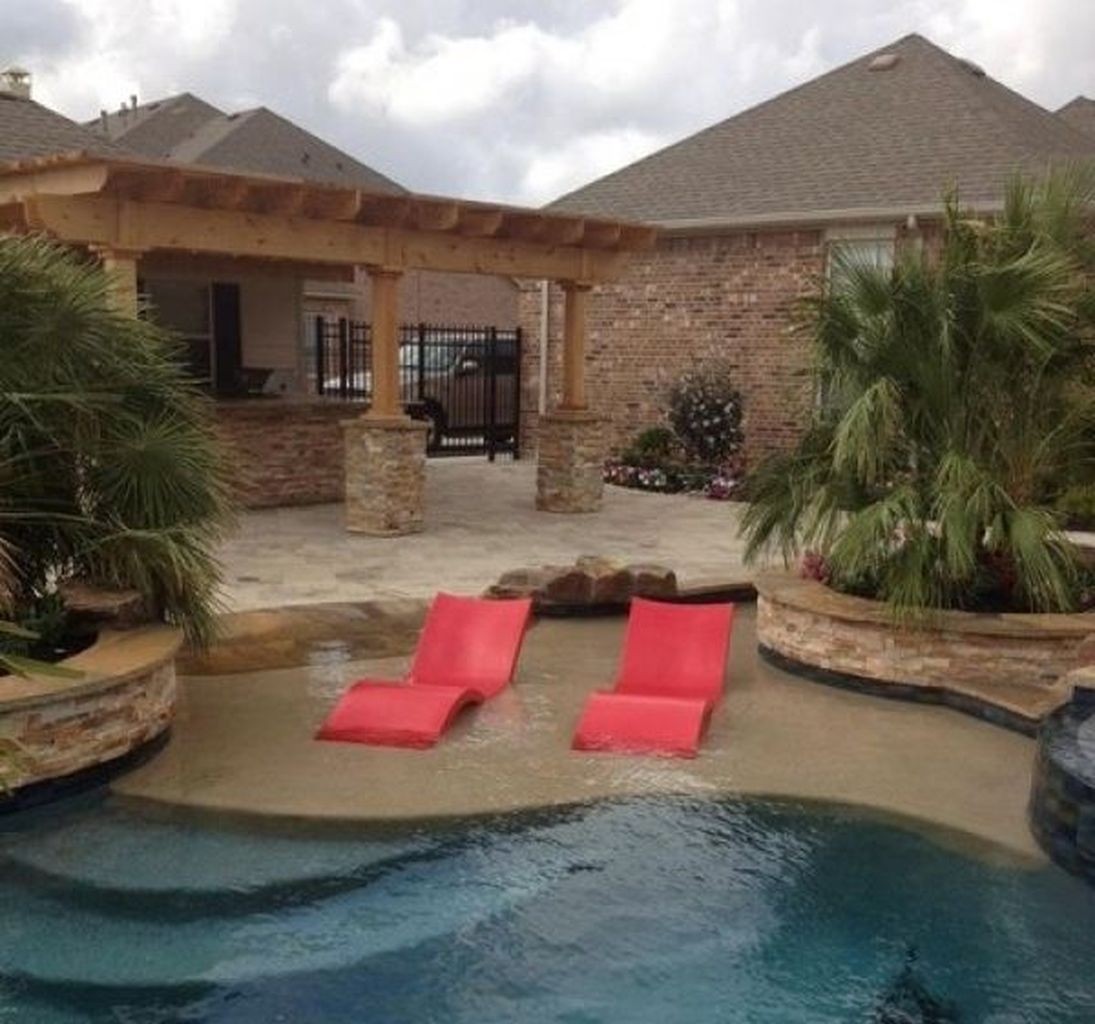 The perfect chaise lounge chair for tanning on your inground swimming pools sunshelf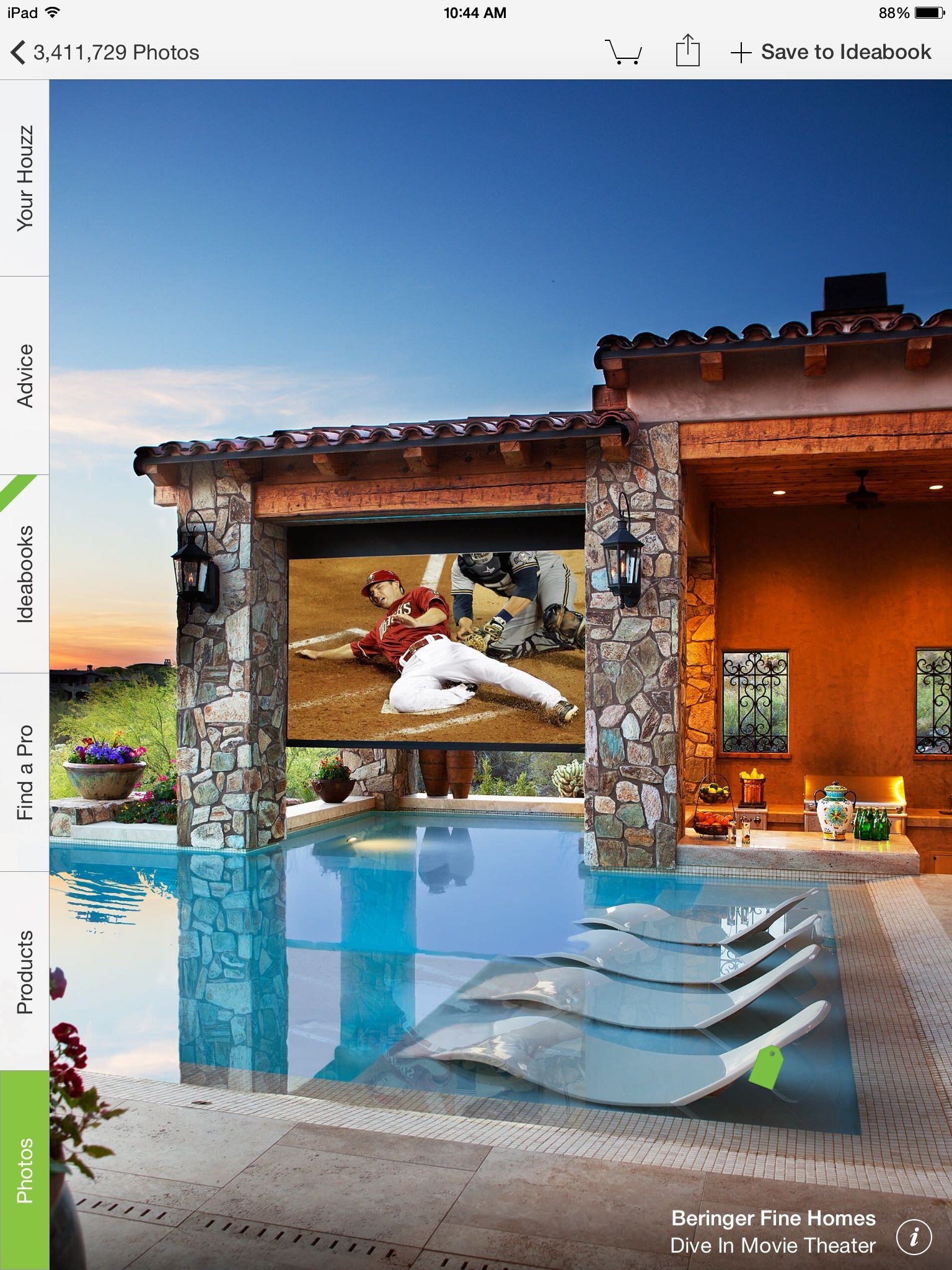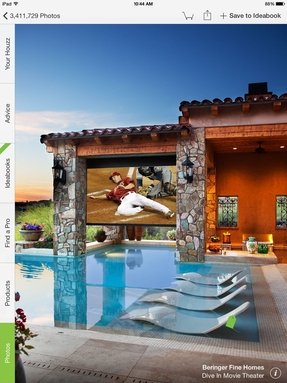 Contemporary setup for a unique outdoor pool situated in a backyard, fitted with four sunbathing chairs made out of single piece of plastic, placed on stone surface and finished with a large TV display on the side.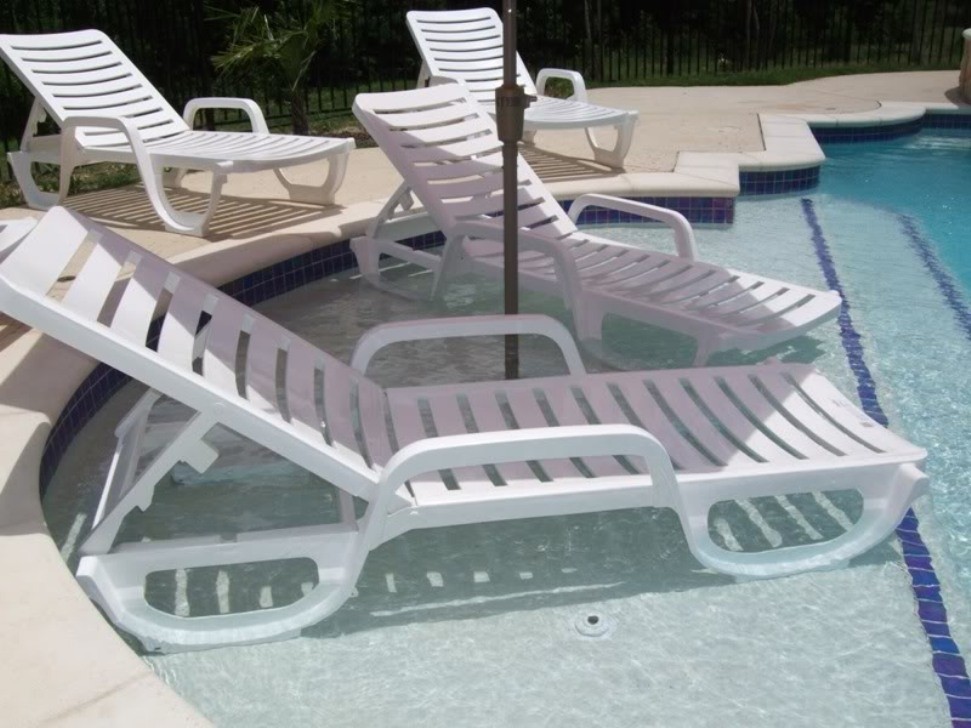 RE: Pool Chaise Lounge Chairs - Perfect -Dallas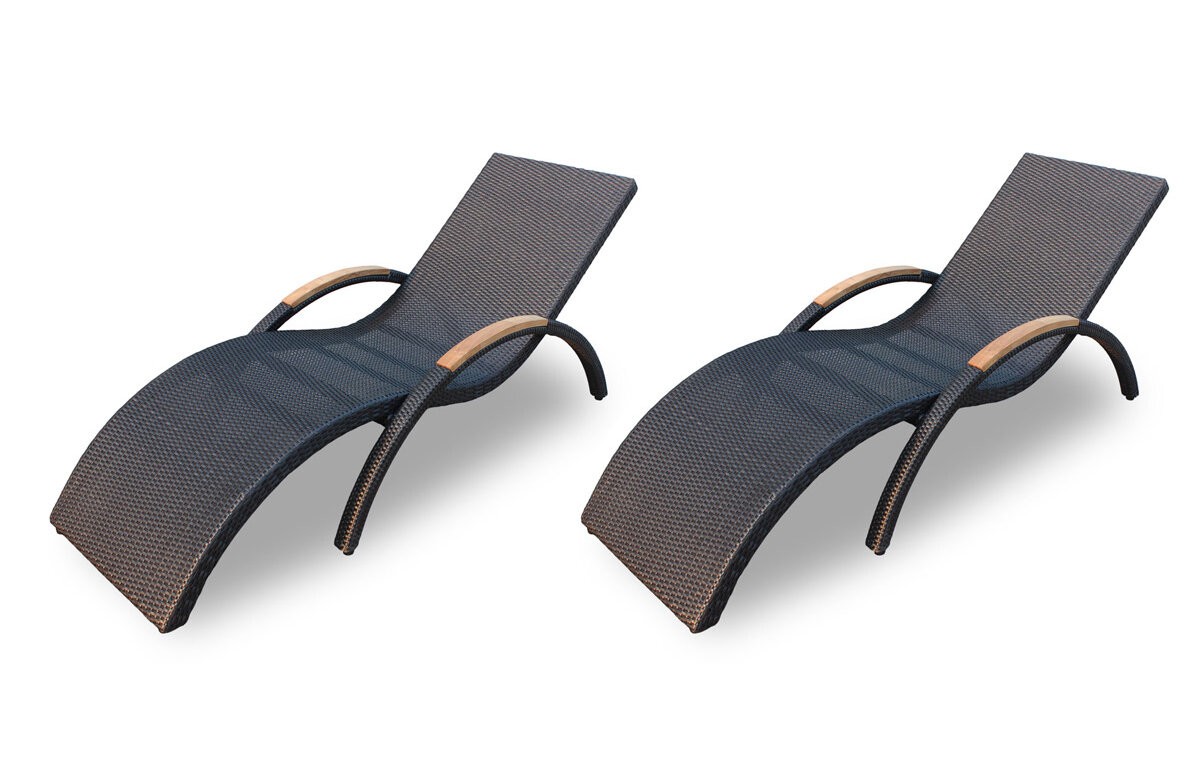 Relax in ultimate style with this set of two stackable chaise lounge chairs. They are made from solid Grade A teak, high-density polyethylene (HDPE) wicker and powder-coated aluminum. UV inhibitors prevent fading and cracking due to sun exposure.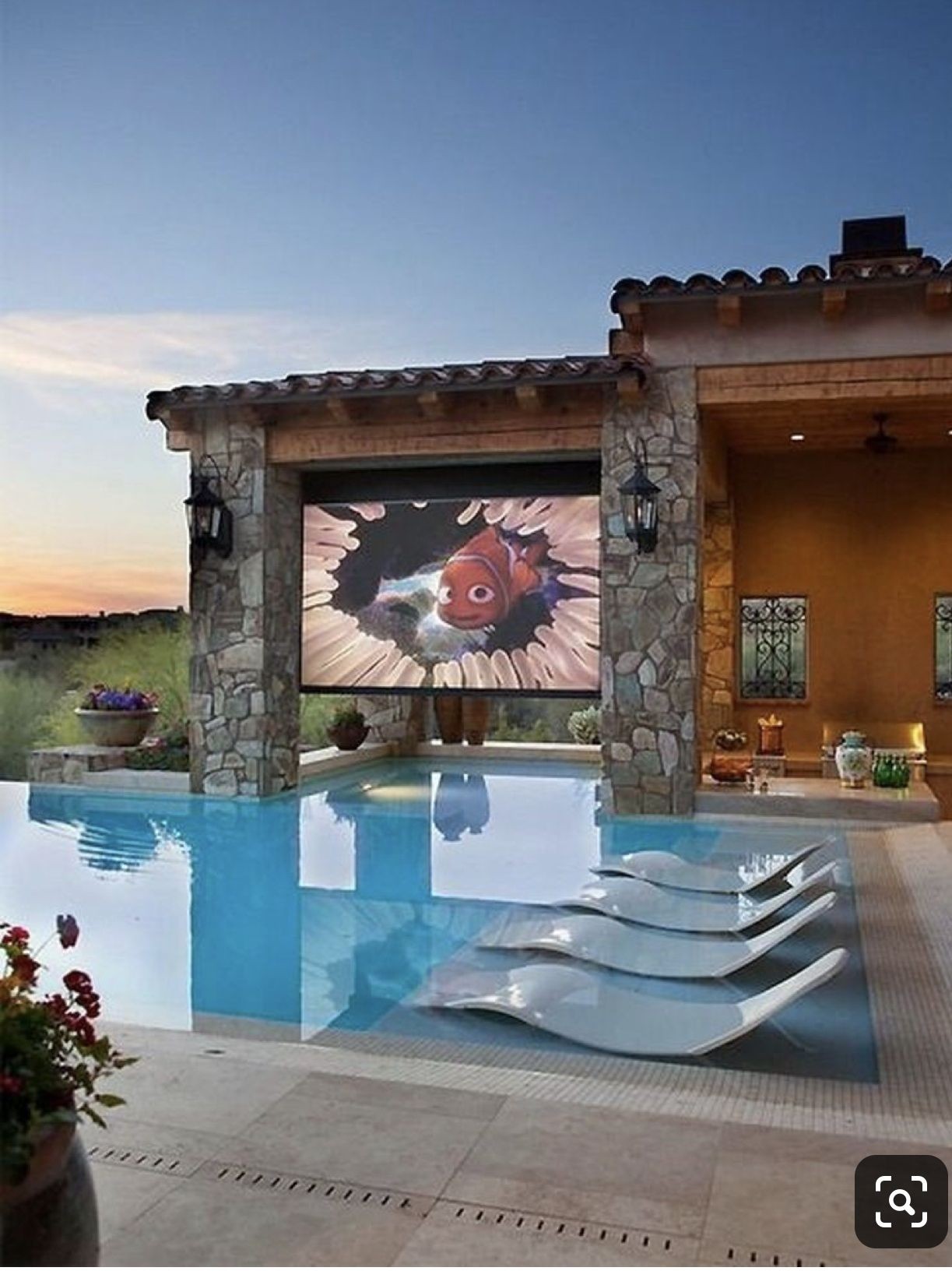 Outdoor pool with seats and movie screen.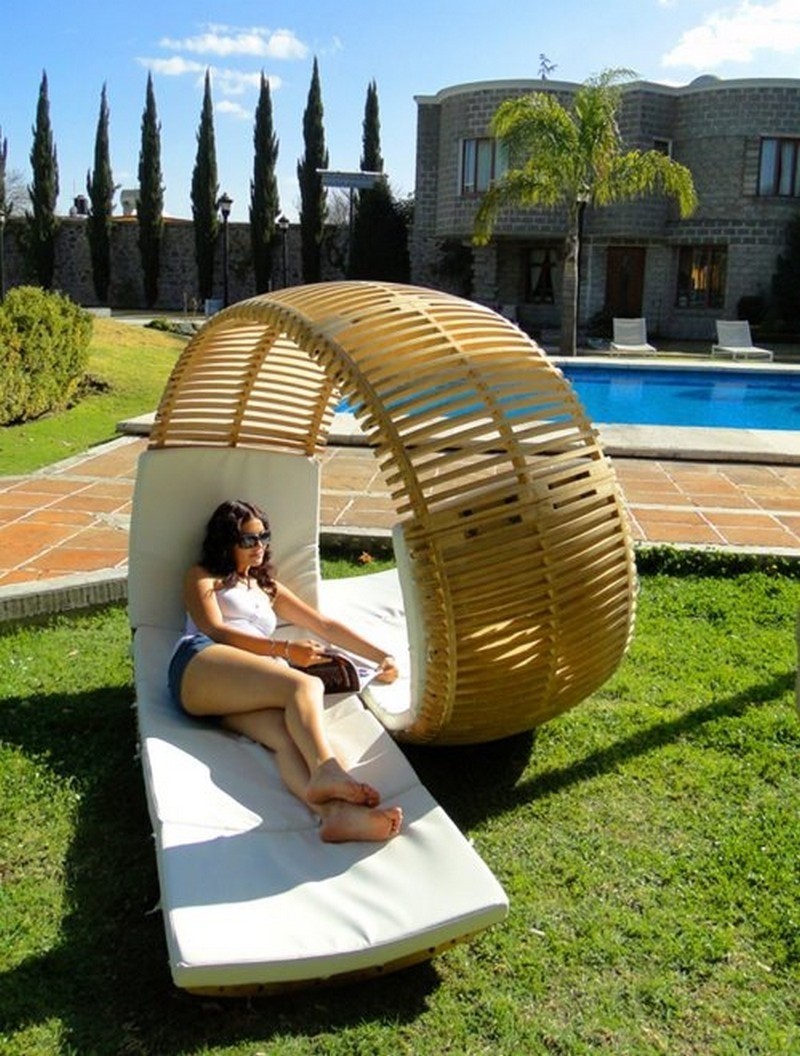 Lounge with a friend or loved one sitting right next to you with this stylish double patio lounger known as the Loopita Bonita. Designed by Victor Aleman, this roller coaster like patio lounger is a functional piece of art and will classy up any backyard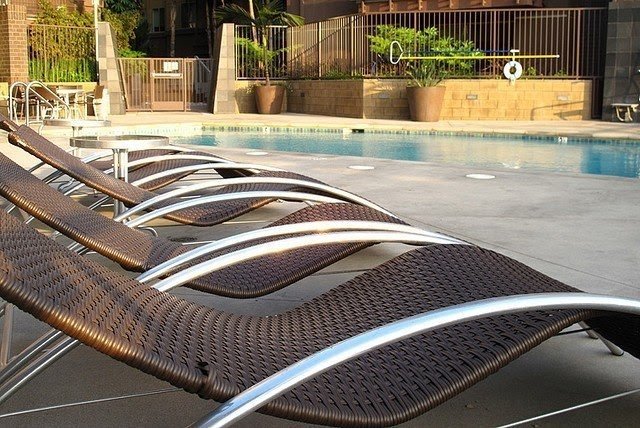 MURA Pool lounge chairs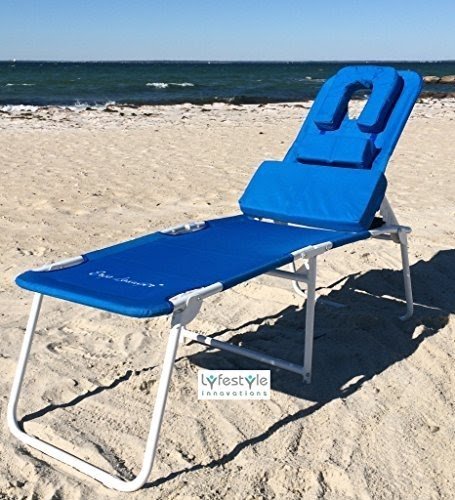 Chaise lounger perfect for beach or pool. It features facial/ponytail hole, rust resistant, durable and sturdy aluminum frame, which is additionally power coated and resistant to salt and corrosion.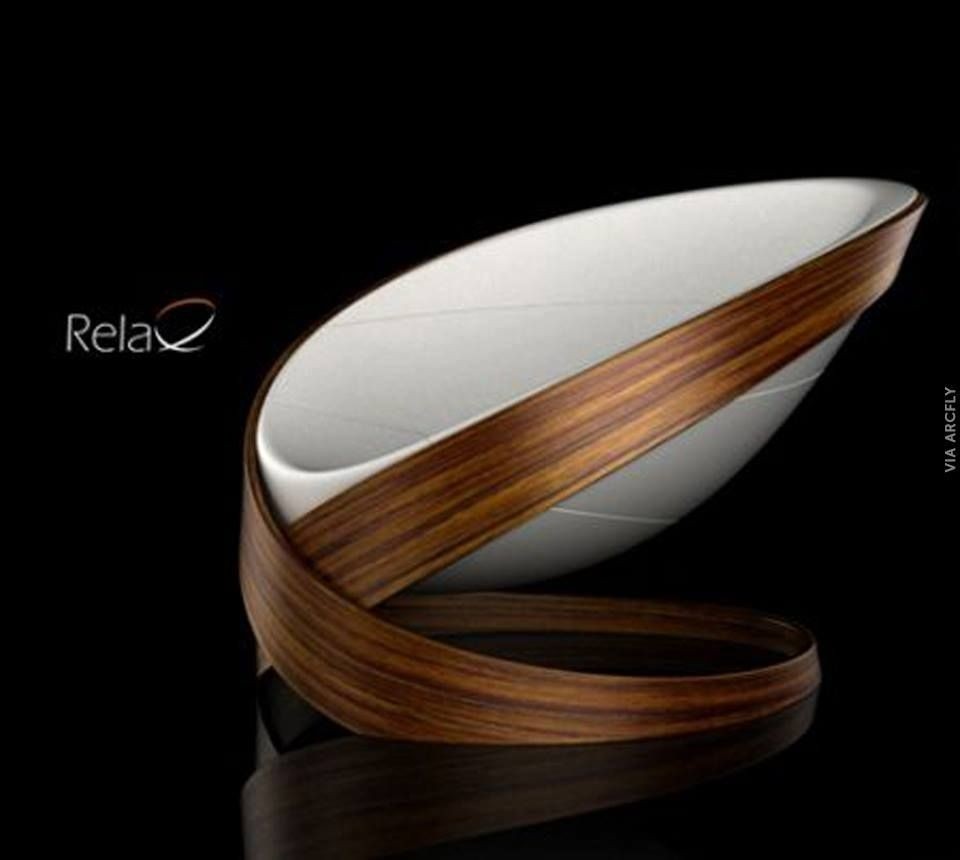 pool lounge chair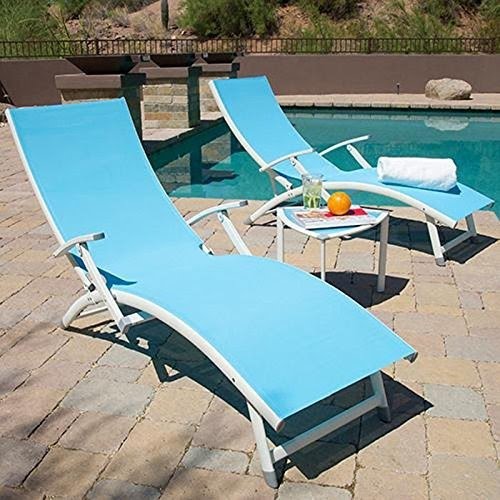 Set of two chaise lounges. Each of them features appealing modern design and construction made of PVC. This makes them very lightweight and durable at the same time. Additionally, the frame is UV and weather resistant.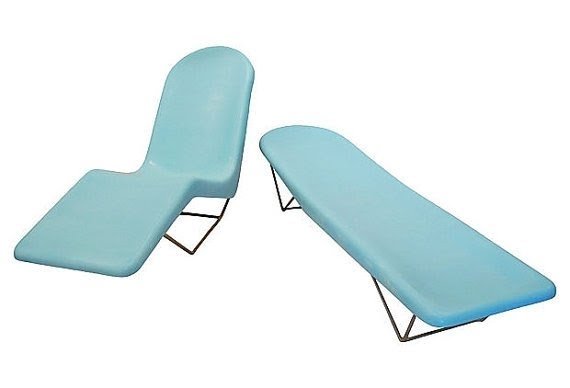 Pair MID CENTURY MODERN Fiberglass Outdoor Pool Lounge Chairs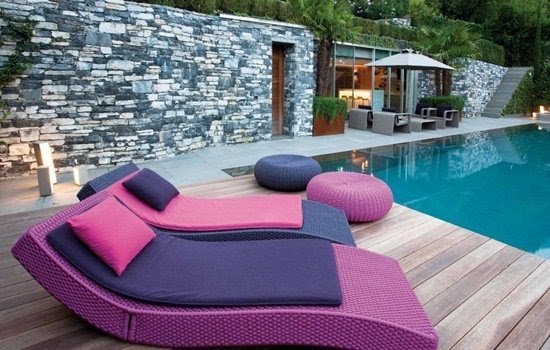 With those gorgeous pool lounge chairs, your sunbaths will be much more enjoyable and your swimming pool area even more appealing. They are ergonomic for extra comfort, and accommodate 1 slim mattress and 1 soft head pillow.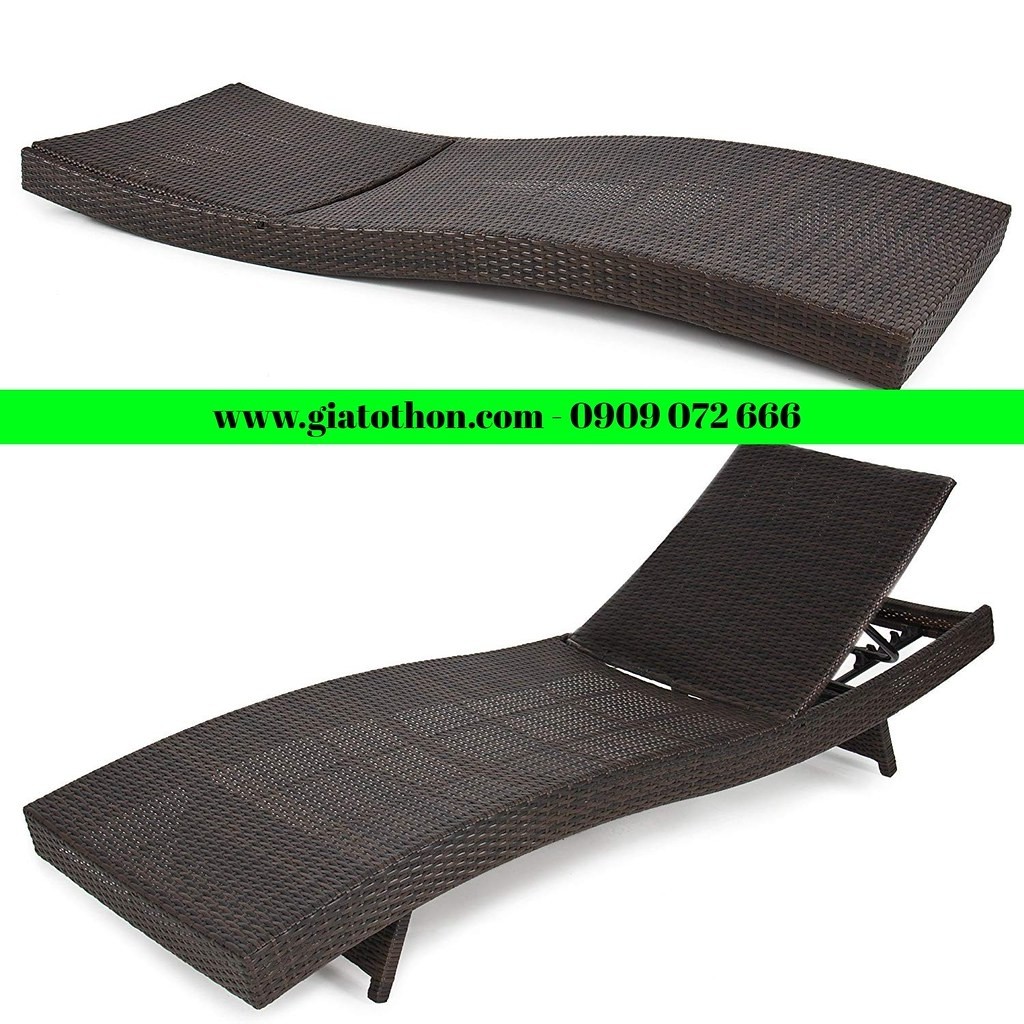 Enjoy happy moments of lazy sunbathing and enhance the look of your patio or swimming pool side - modern lounge chairs wrapped in dark brown resin wicker work great at any time. They flaunt streamlined high end design.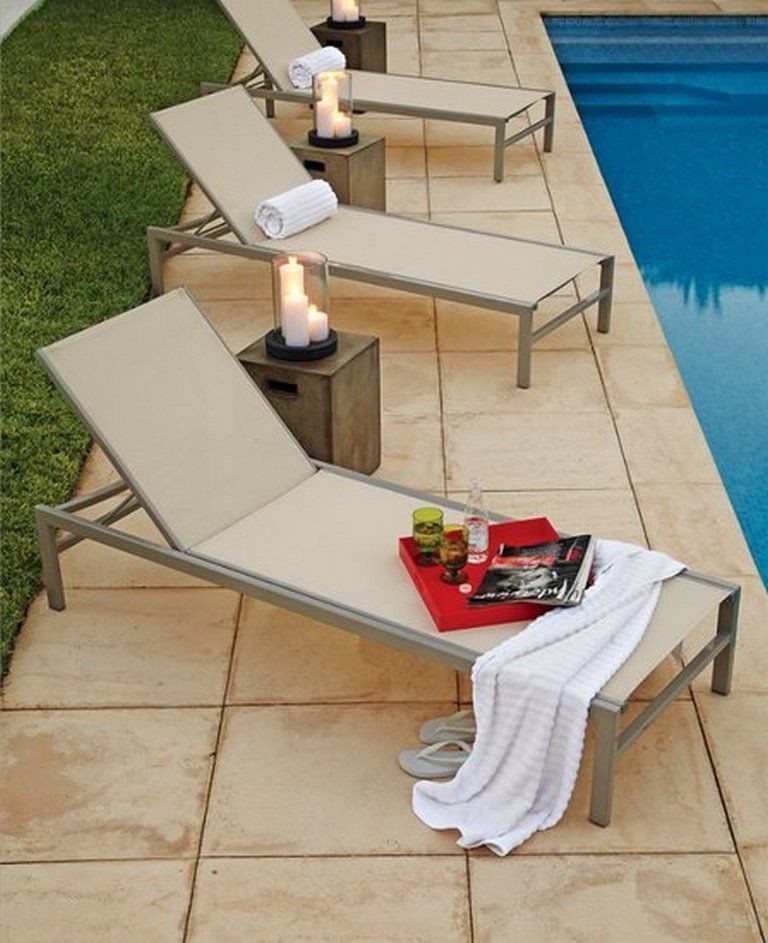 Relax poolside with this minimalist chaise - Outdoor Chaise Lounges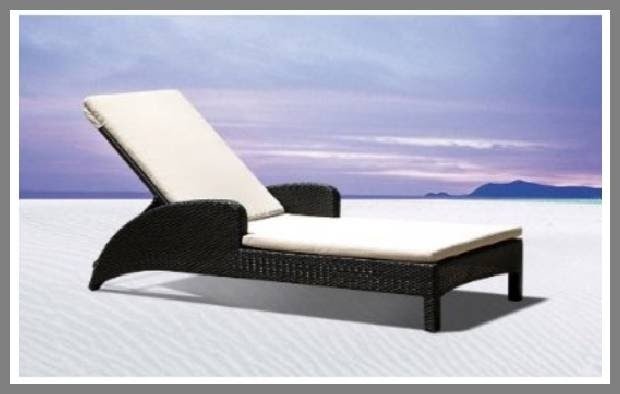 Poolside Chaise Lounge Chairs image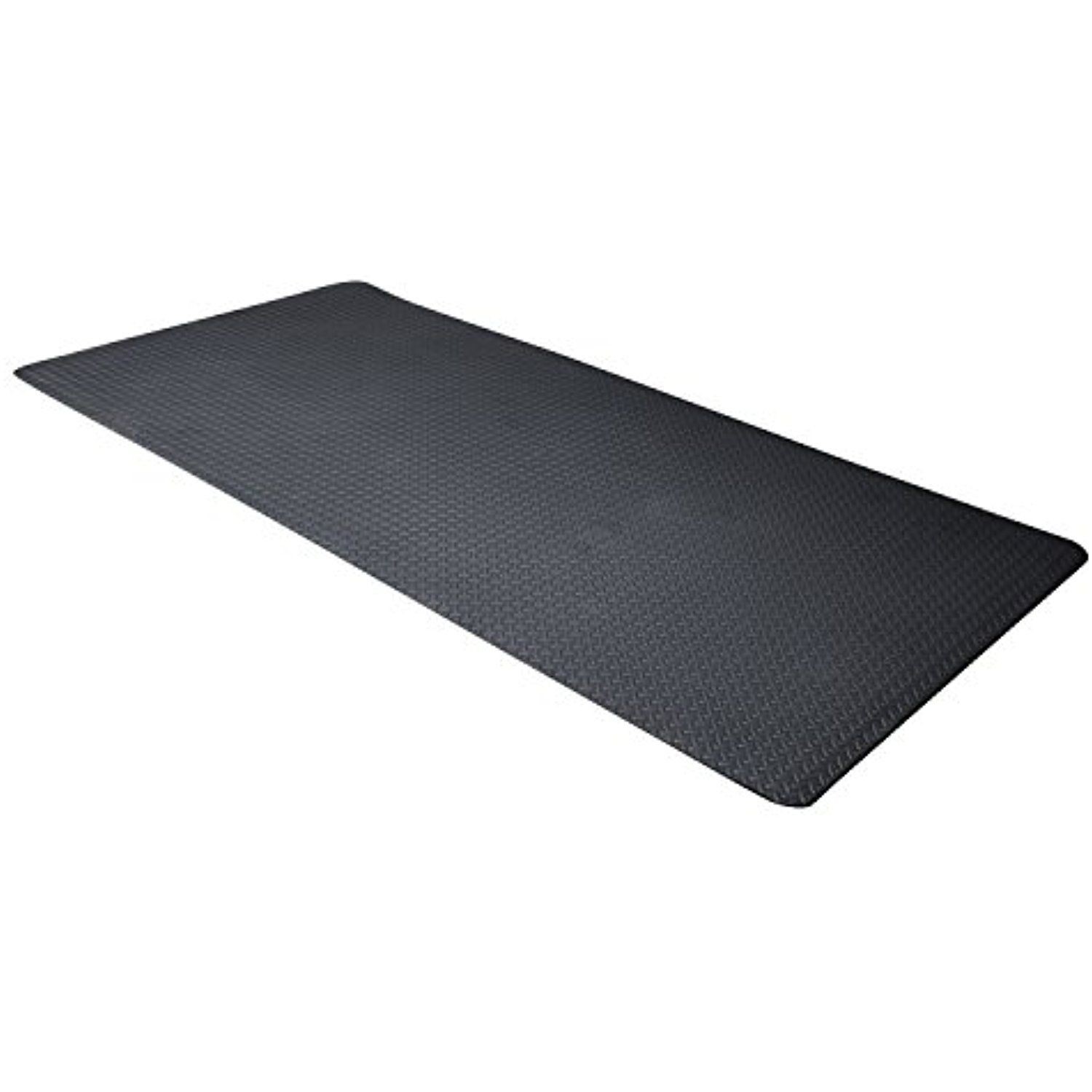 Best Choice Products® Outdoor Sun Lawn Beach Pool Chaise Lounge Chair Patio Furniture 73" Green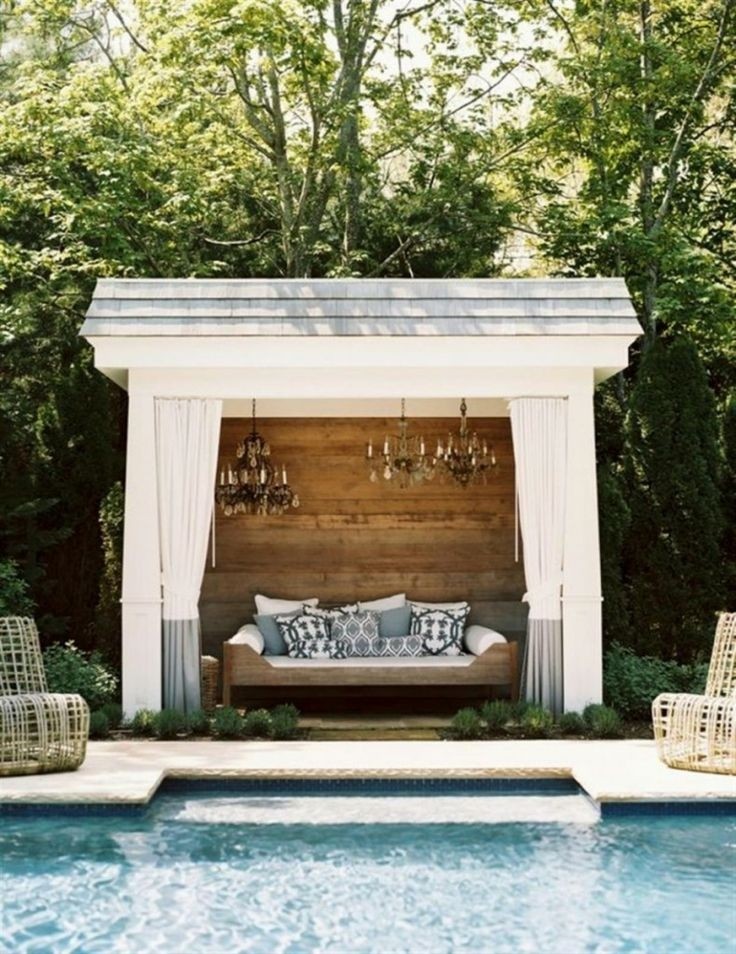 Love the chairs that can barely be seen either side of the little pavillion - are they made of split cane?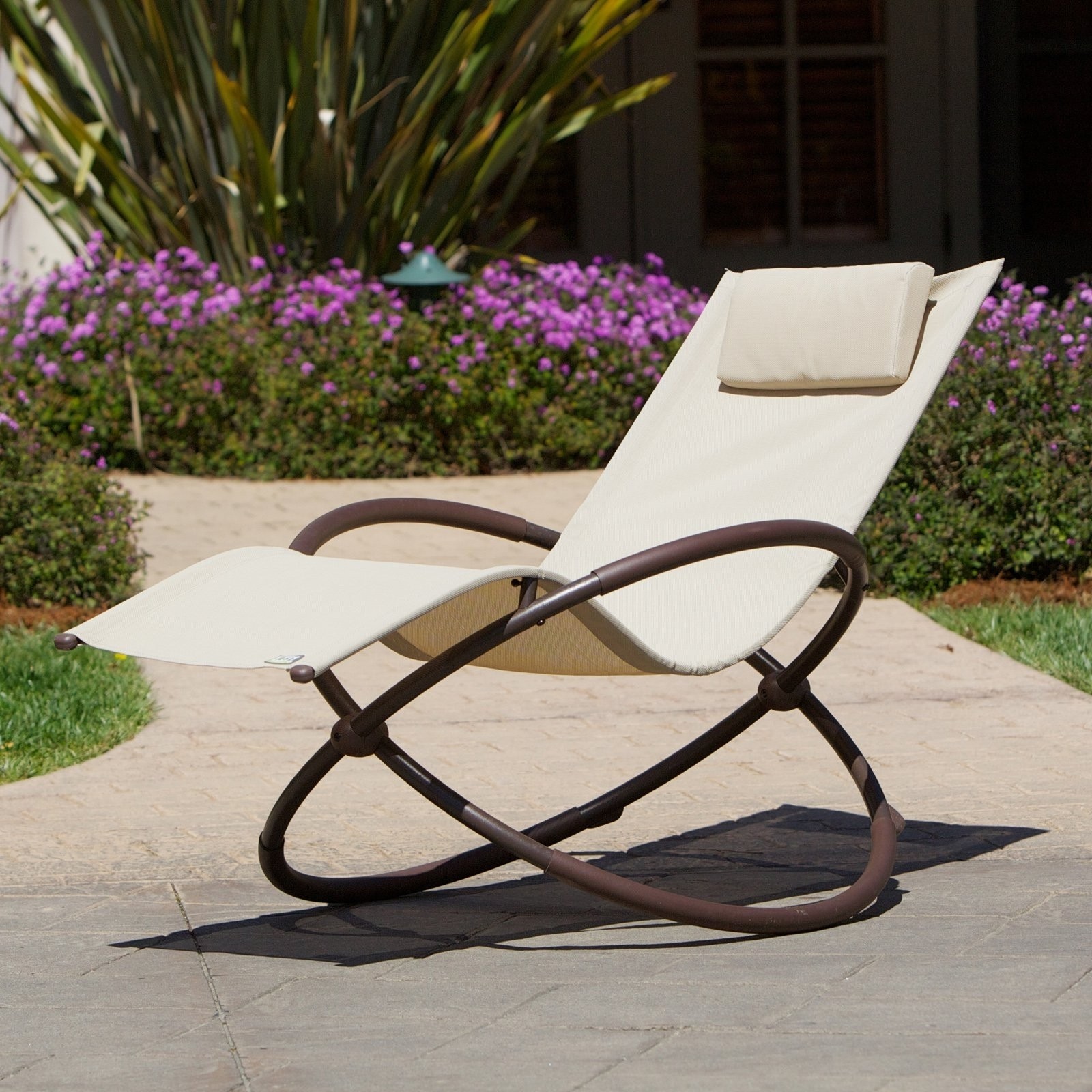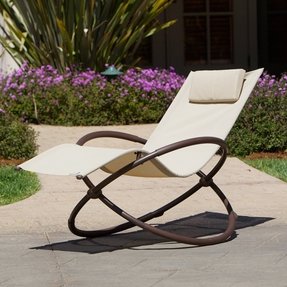 Modern patio lounger with beige quick-drying woven PVC fabric seat and unique round base. Definitely distinctive in style, this lounger beautifies the exterior decor. It will effortlessly hold up to 275 lbs.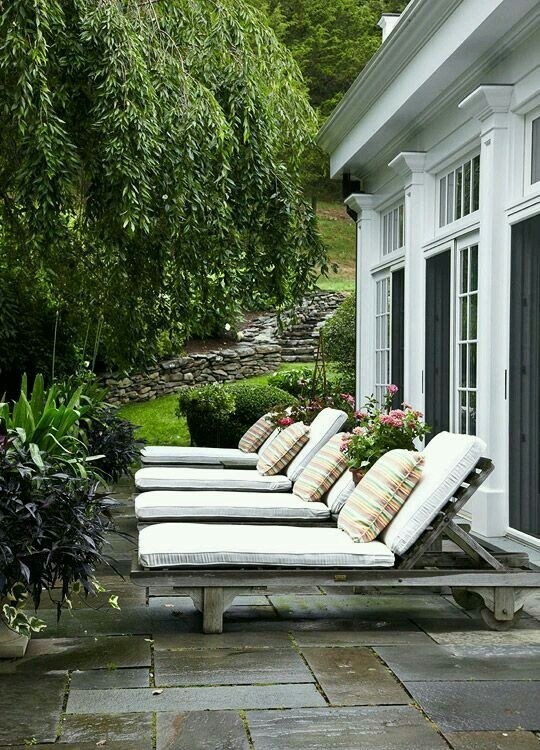 Love these rustic looking wood lounge chairs. Perfect for reading, relaxing, and catching some rays!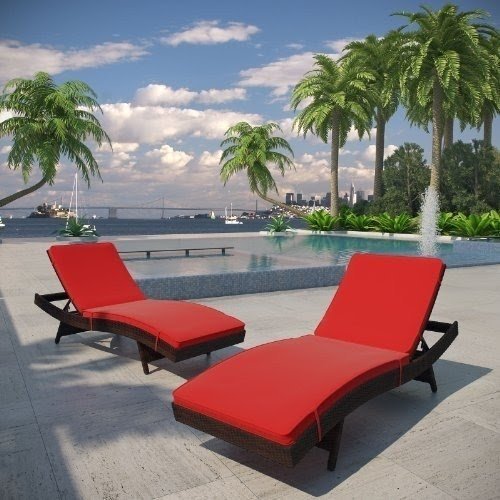 Great modern lounger with a wavy black-coated aluminium frame wrapped in brown synthetic rattan. It has foldable legs and a regulated back. A cushion has poly filling and a washable cover of weatherproof red polyester.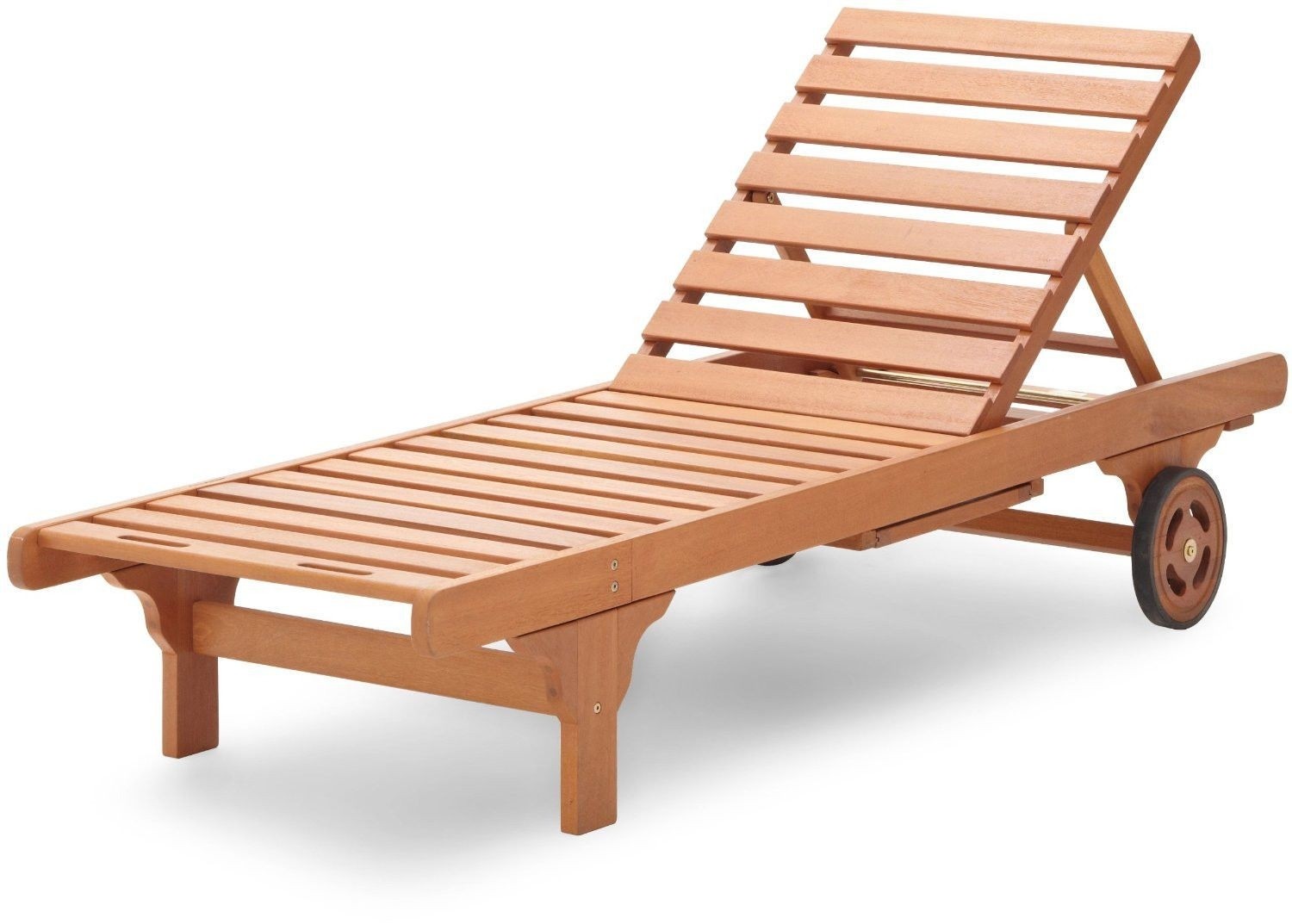 Pretty comfy traditional chaise lounge for outdoor use. It's built of slats of weatherproof eucalyptus wood and has rust resistant metal hardware. It has a 5-position regulated back, 2 legs and 2 wheels. It can be maintained with teak oil.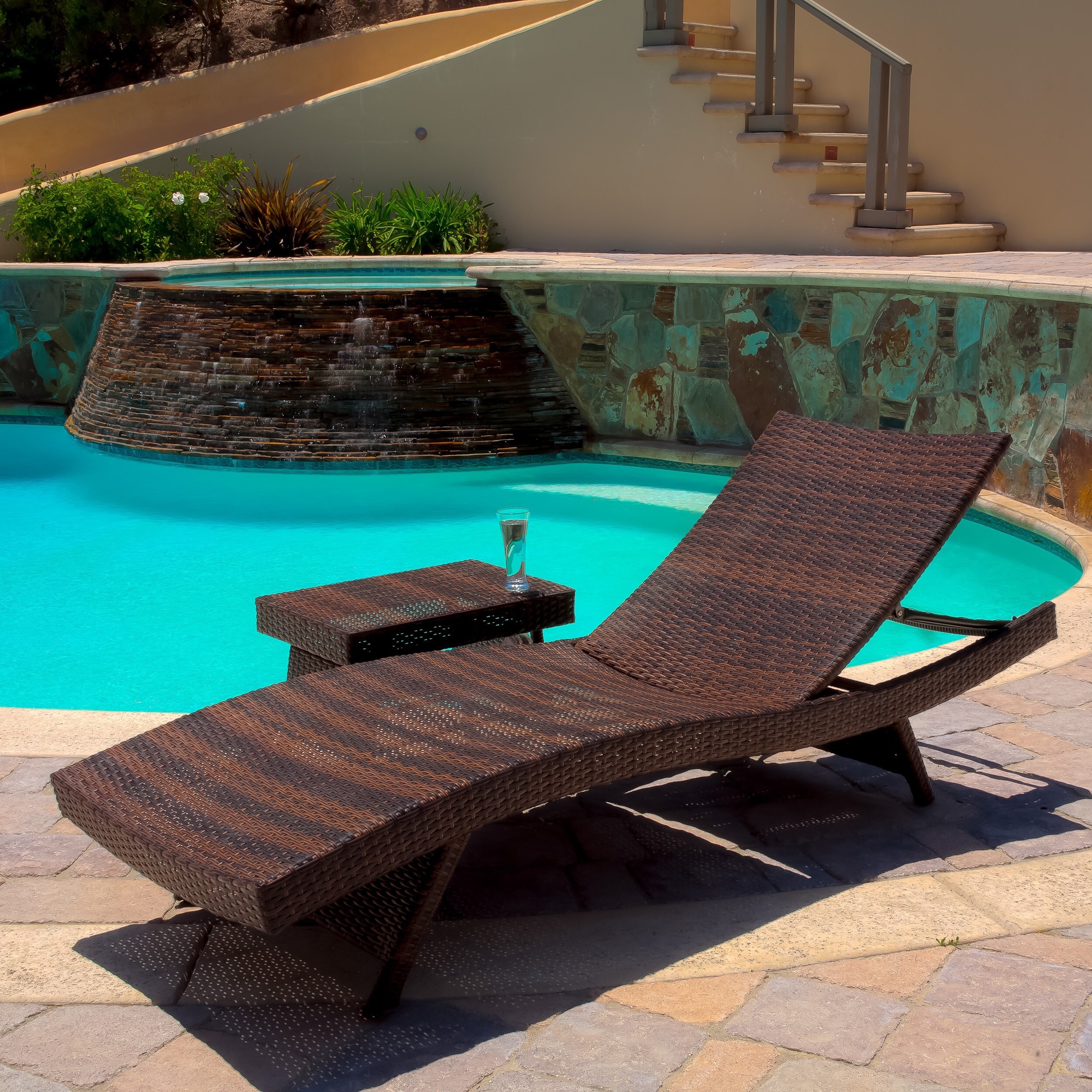 It is a high quality chaise lounge that has got a frame and construction resistant to negative weather conditions. The set includes a wicker table ideal for serving drinks and refreshments. The whole set assures an outdoor comfort.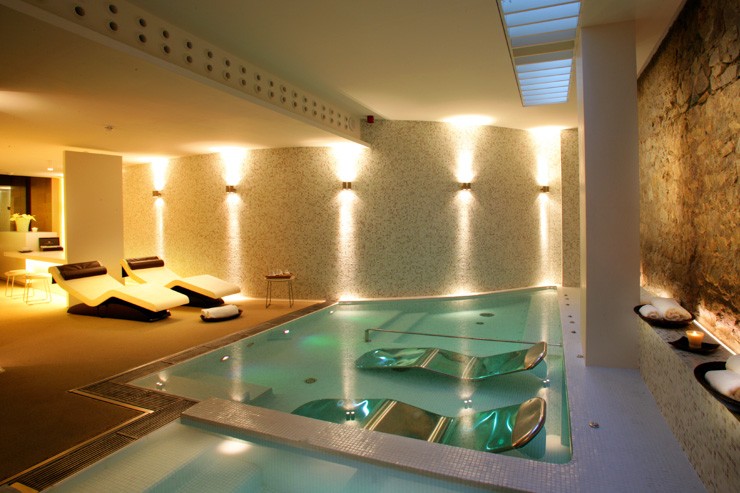 indoor pool with lounge chairs, yes please!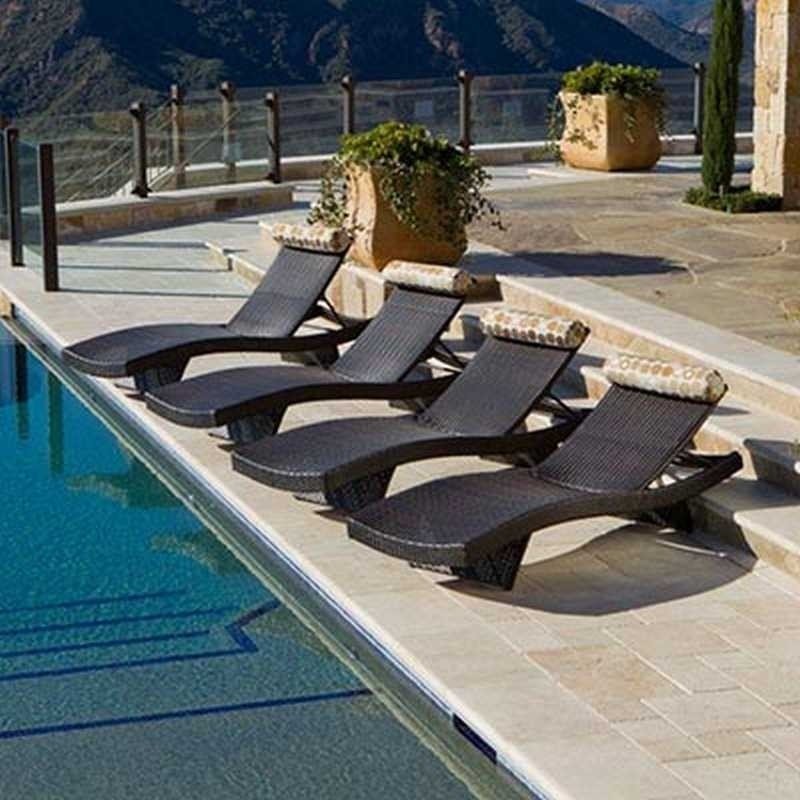 These lounge chairs are elements of outdoor furniture suitable for use by swimming pools. Their durable rattan constructions include soft headrests and they are resistant to negative weather conditions.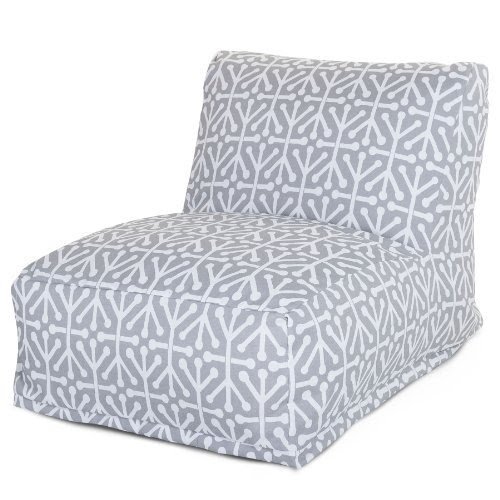 Large bean bag chair featuring durable slipcover with appealing pattern and gray finish. Additionally, the chair has very soft filling, which makes seating on it, even for long hours, very comfortable.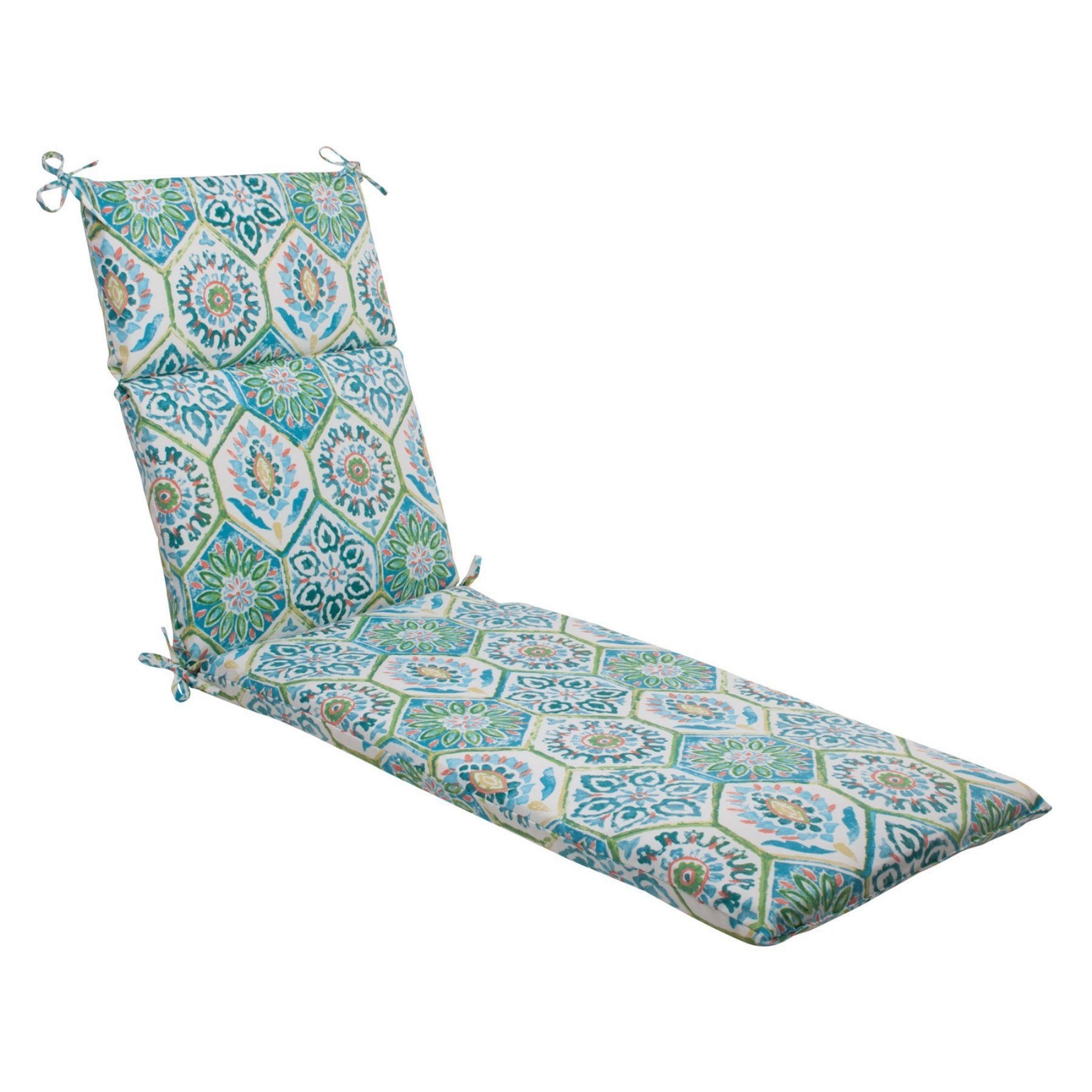 Indoor/outdoor patterned cushion for a chaise lounge chair, installed with ribbon ties. Features beautiful floral pattern with honeycomb grid, in blues, beiges and powder pinks. The pattern is UV-proof.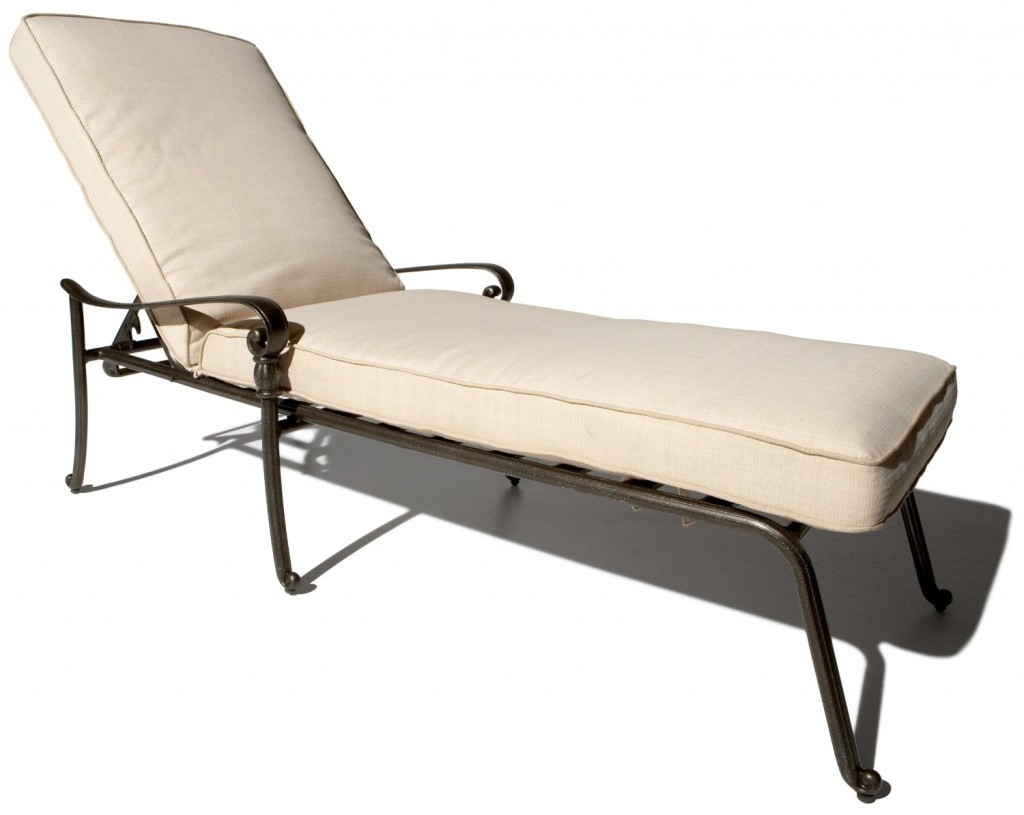 This comfortable chaise features a tubular, cast aluminum frame in a dark bronze finish. The frame holds padded and upholstered cushions, with Olefin cushion covers. You can choose between 6 available positions to adjust.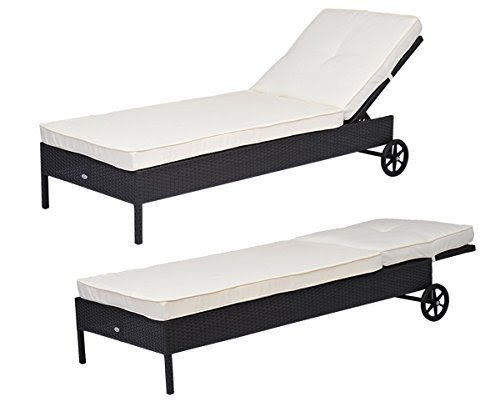 Sturdy frame of this lounge chair is made of aluminium with powder coated finish. It is covered with synthetic wicker with a weave pattern. It has an adjustable backrest, padded cushion and is resistant for sun and water.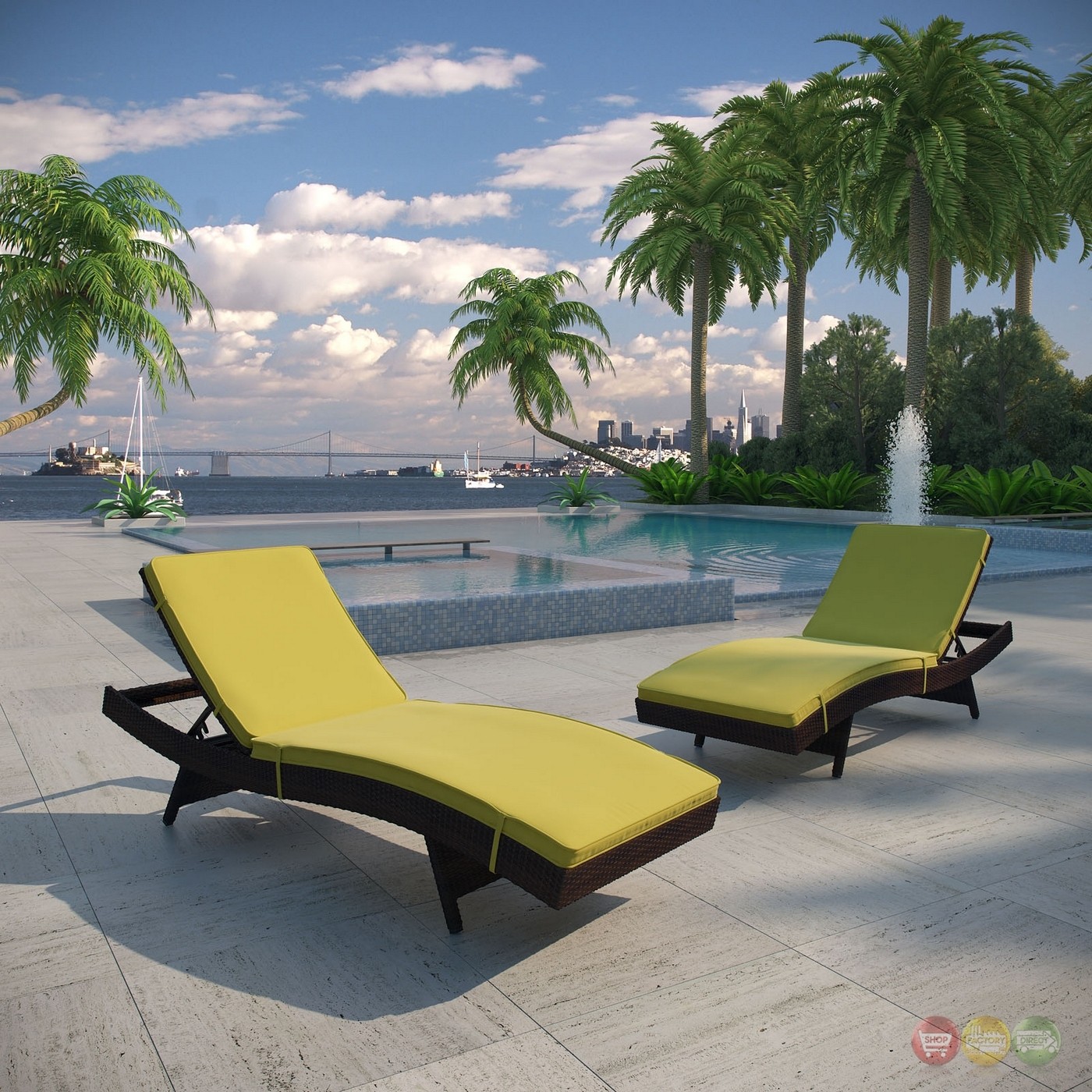 This lounge chair is available in six color options to choose: brown mocha, brown peridot, brown rattan, brown red, brown turquoise and brown white. It has got a rattan construction and cushioned seat.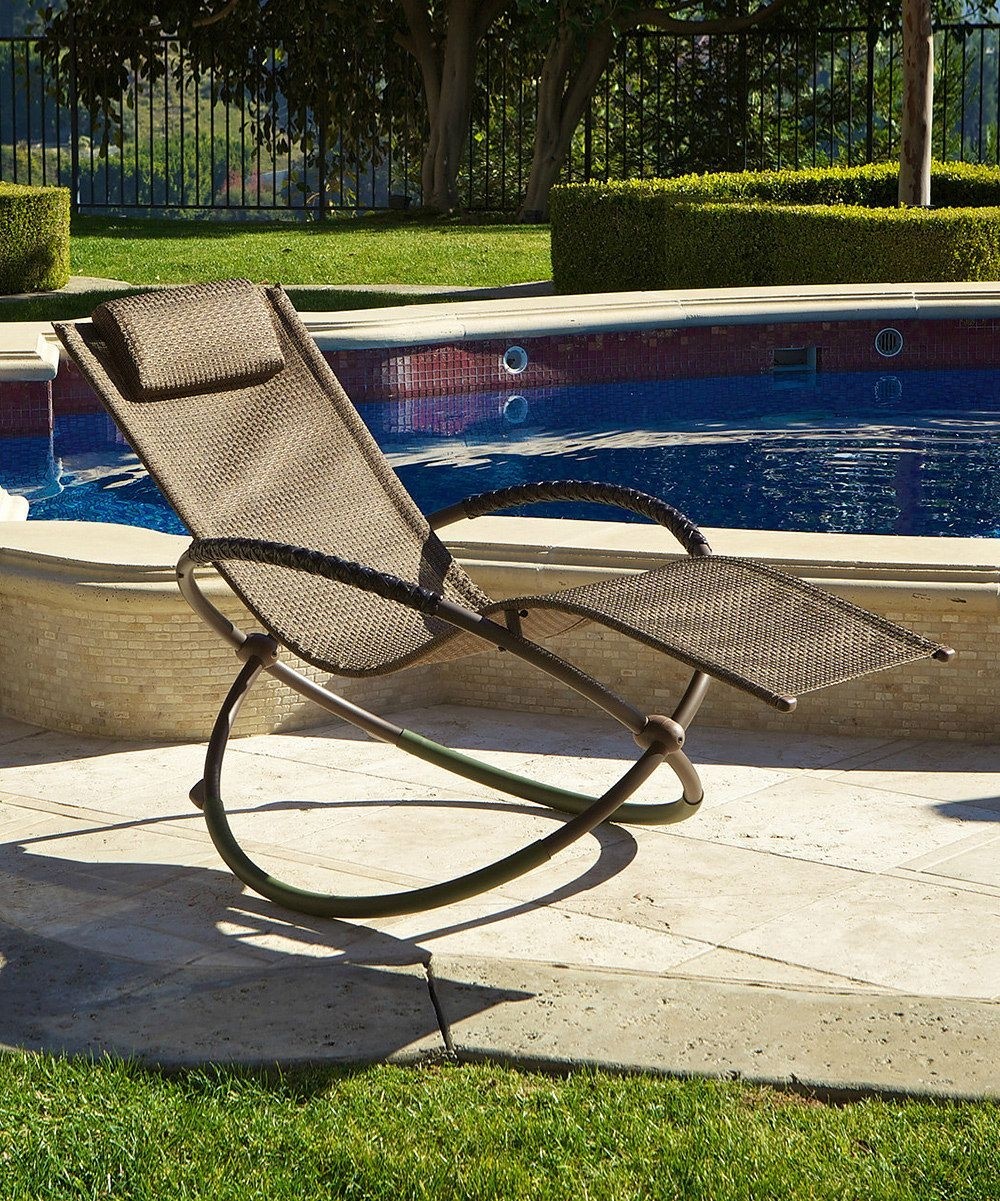 Modern patio chaise lounge with well-designed cutting-edge orbit shaped base. The sling material is made of weather-, fade- and water-resistant PVC which is easy to clean with water and soft detergent.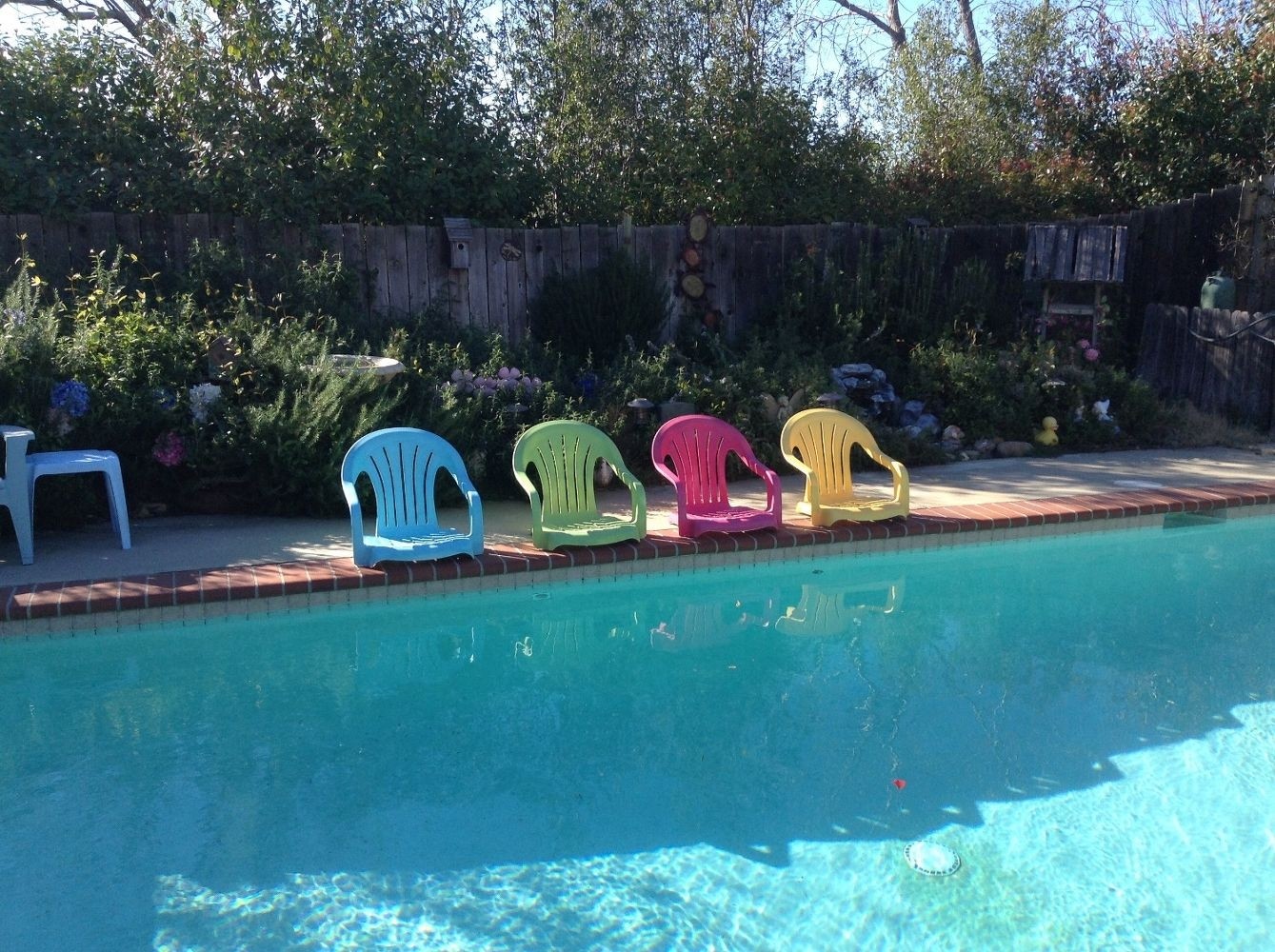 Teak Pool Lounge Chair