More people than ever are working from home, either full time, or part-time, so creating a home office that's both productive, comfortable, and multifunctional is a practical way to make use of your spare bedroom.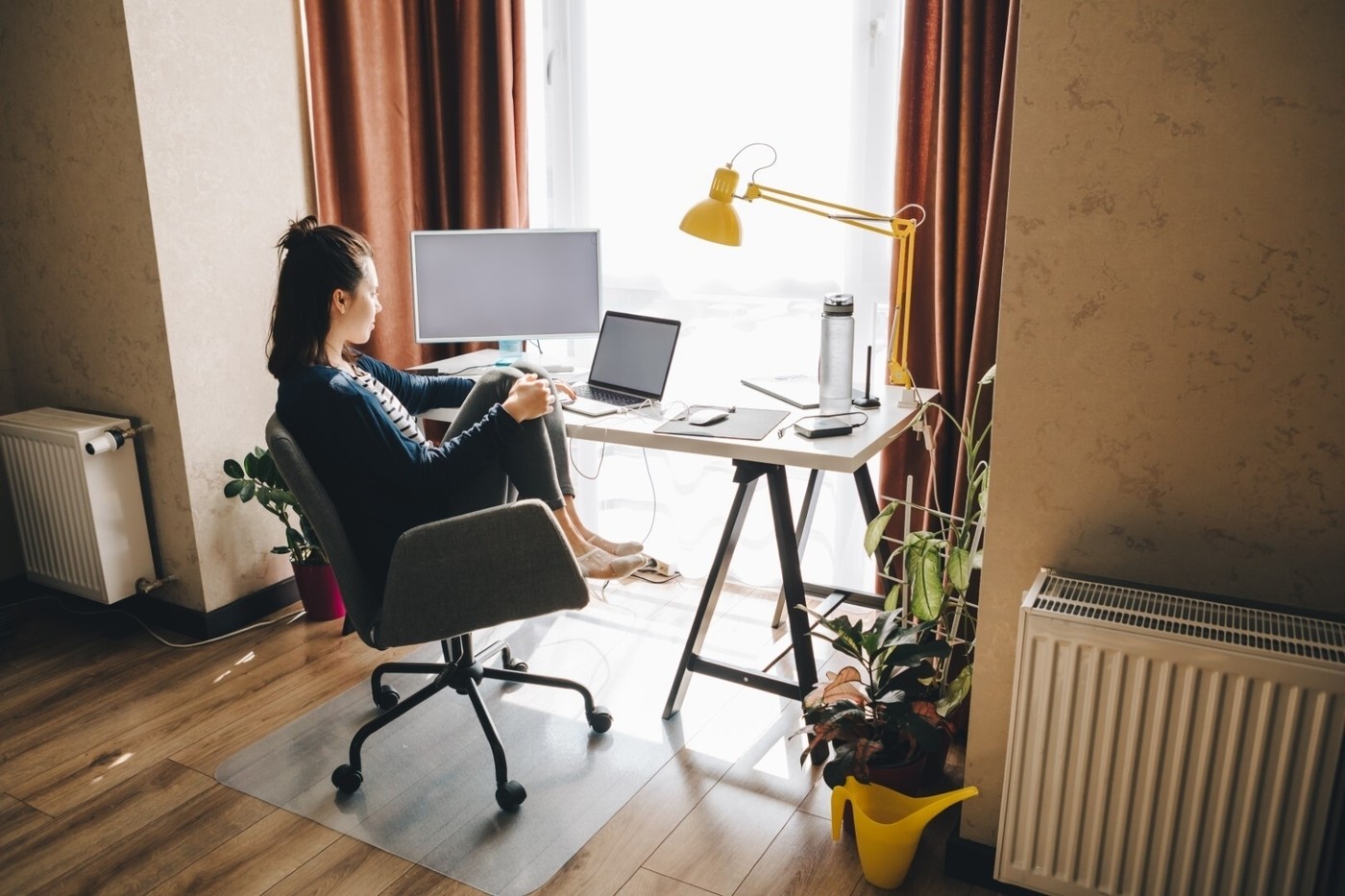 In most homes, the spare bedroom is usually one of the smaller rooms, so it's important to make use of the space available in the best way possible. In this article, we're sharing some expert tips on how to design a home office/guest room hybrid in your spare bedroom that will not only provide a welcoming and comfortable place for your guests to stay, but also serve as a productive office space for when you're working from home.
Choose a Multi-Functional Bed
Depending on how frequently you have visitors to stay you might want a double bed in your spare bedroom. However, if your visits from guests are generally less frequent, a sofa bed or daybed will suffice.
The main advantage of choosing a sofa bed for your spare bedroom is that it will turn into a double bed for your guests. This gives you the option to host single guests as well as couples in your spare room. When you don't have guests in your spare room the sofa will give you a comfortable place to read and relax when you are not working.
Daybeds are a very chic option, but they generally only sleep one person. Since daybeds are usually the width of a full-sized single bed they can feel quite deep if you want to use them for sitting on. They are great for lounging and laying down on though, so whether you choose a daybed or a sofa bed is really down to personal preference.
The final option for a multifunctional bed is to choose a murphy bed. Murphy beds pull down from the wall, so they hardly take up any floor space when folded away. This is the best option for very small rooms, as you won't notice the bed when it's not in use.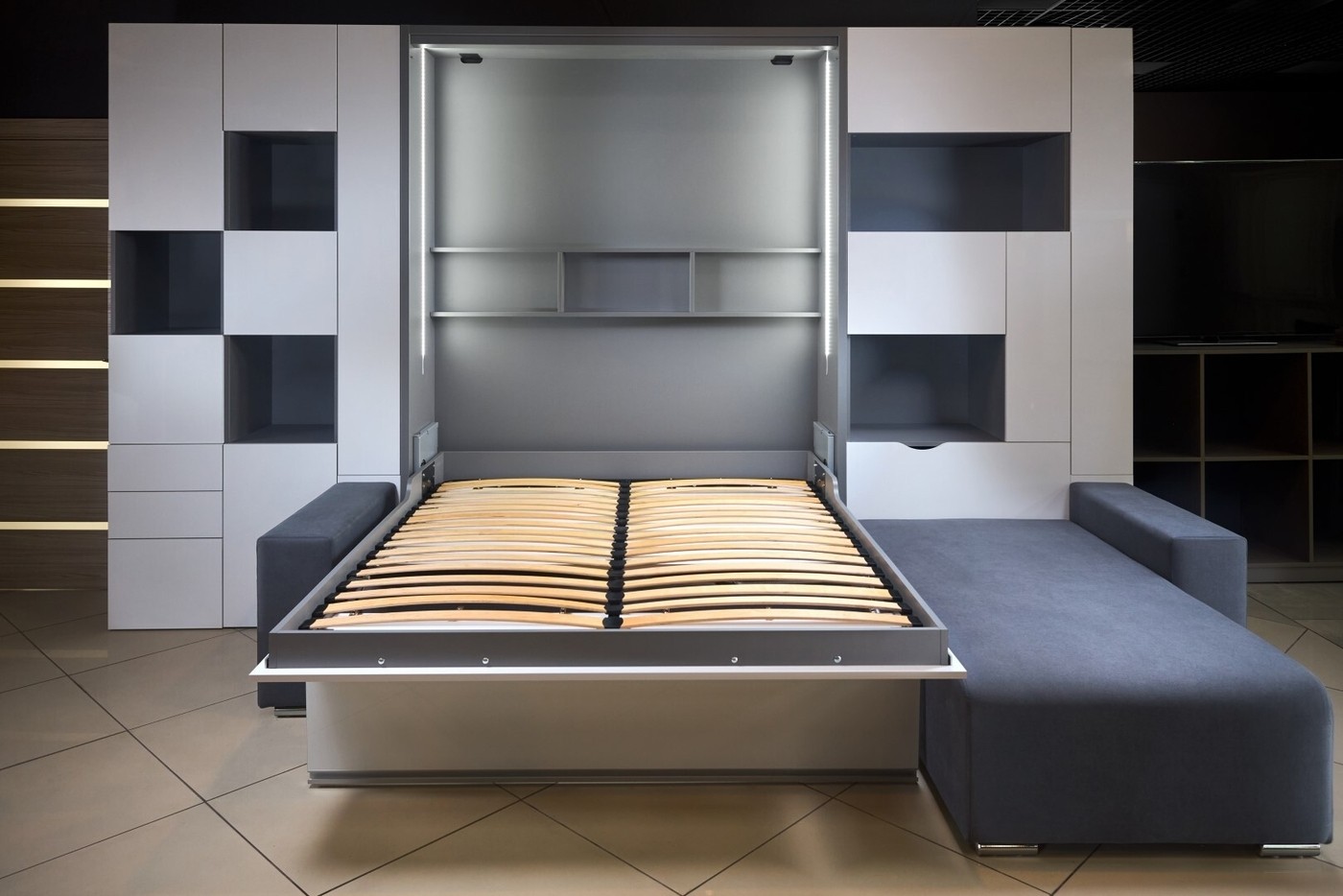 Pick a Practical Desk
There are plenty of options available when it comes to choosing a desk for your home office, but it really comes down to the size of the room and your personal needs. If you work from home full time you may want a larger desk. In this case, a built-in desk is usually the best option, as it can be customized for your room.
For smaller bedrooms, you may want to consider a corner desk or a small desk that can be moved around as needed. Another great option for small rooms is a murphy desk. Much like a murphy bed, a murphy desk will fold up flat against the wall, or into a shelving unit or small cupboard. This will give you all the benefits of a regular desk, along with space to store office supplies, but with the added benefit that you can fold it away completely when you have guests staying in your spare bedroom.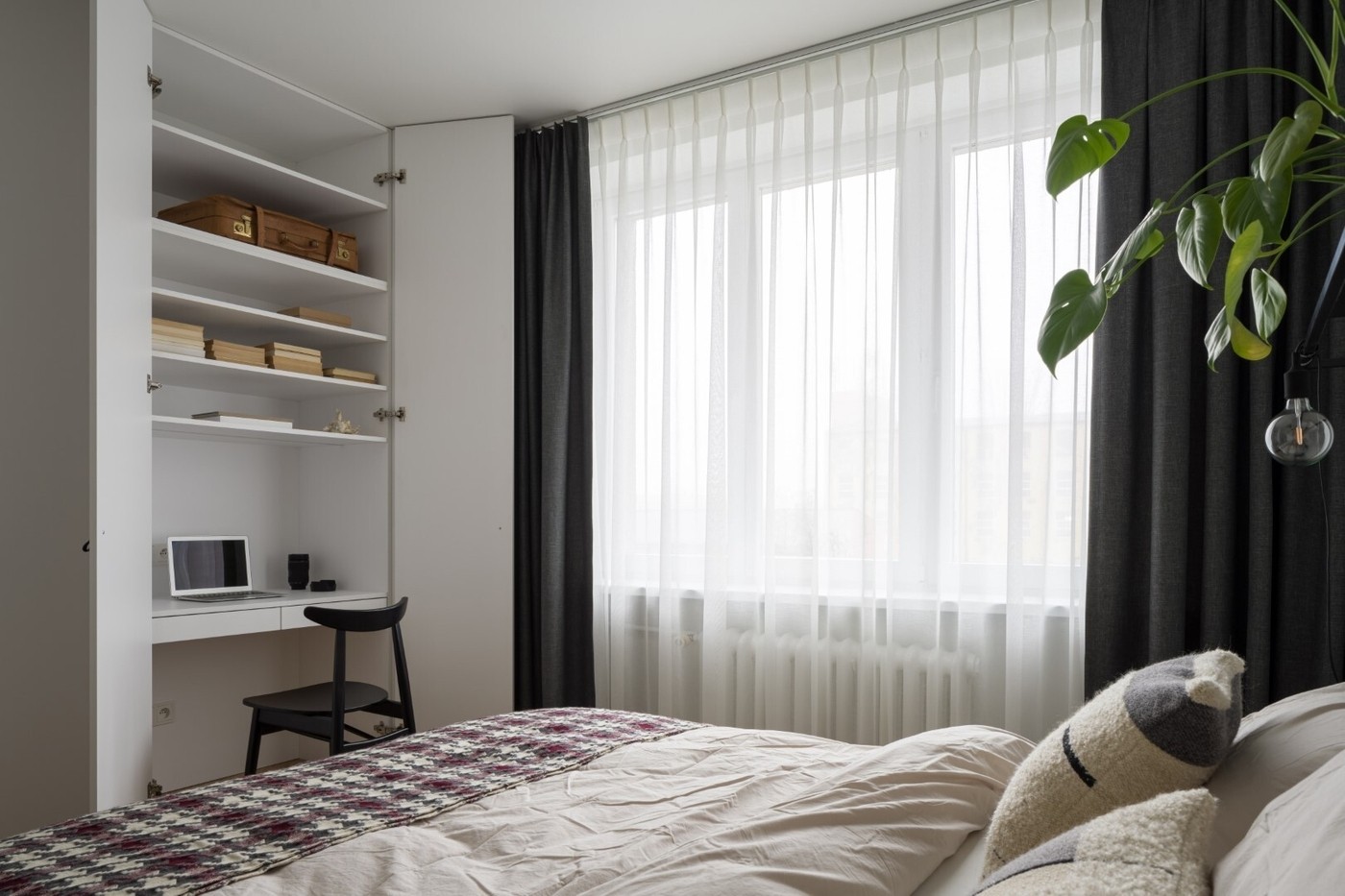 Maximize Storage
The key to creating a space that can function just as well as a guest room as it can an office is to have plenty of storage. This will enable you to hide away bed linens, pillows, and other items when you want to focus on work, and likewise hide away office items and equipment when the space is going to be used for guests. If you don't have built-in storage, it's worth investing in a large freestanding wardrobe that can be used to store a variety of different items.
If you have some wall space available, you may want to consider putting up some open shelving. This can provide a useful place to store any office files and supplies. You can use pretty storage baskets or boxes to hide away anything you don't want on display.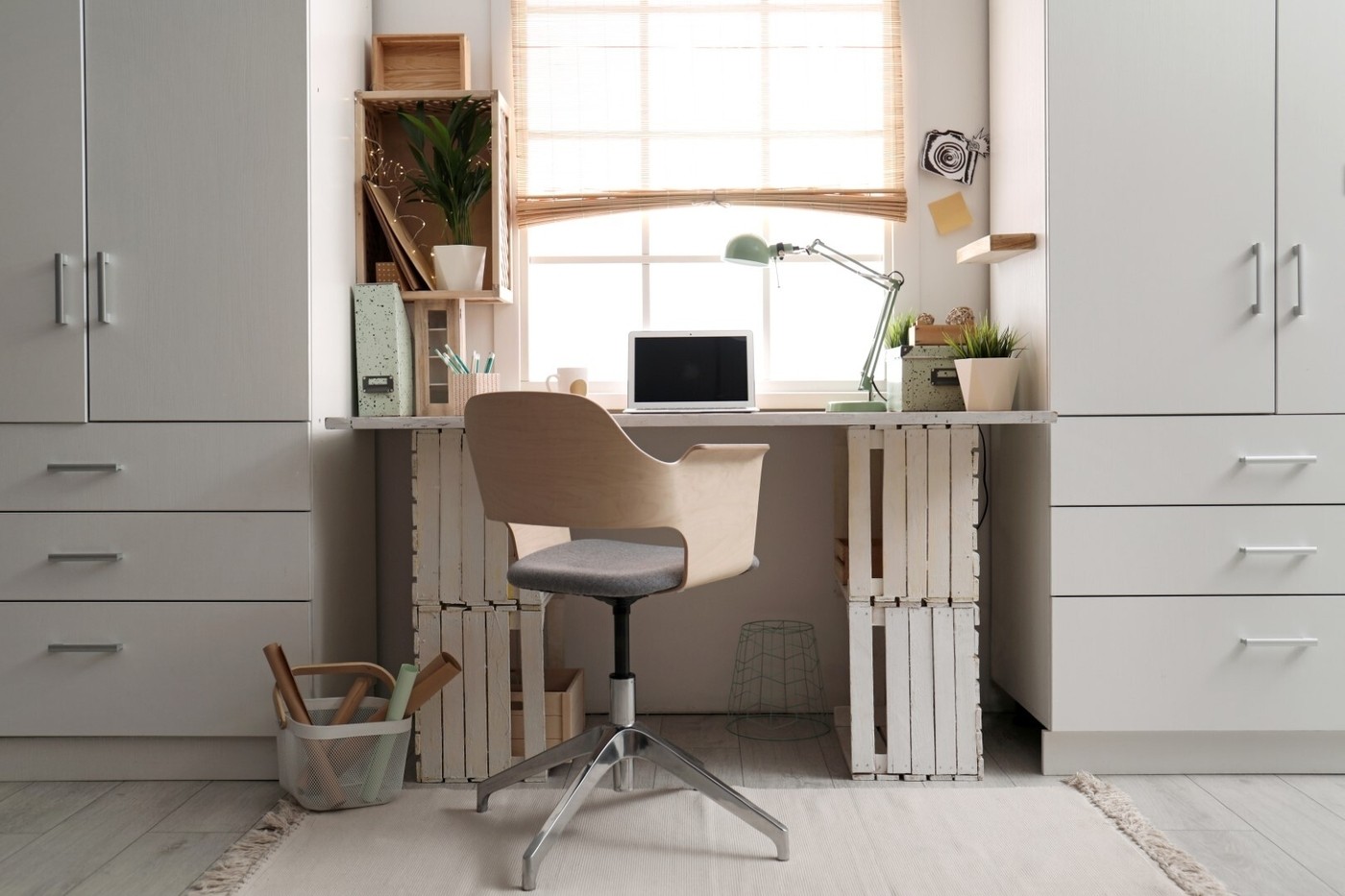 Choose a Stylish Office Chair
Although you're in a home office, if you're spending a lot of time at your desk you should still invest in a comfortable office chair. Office chairs are ergonomically designed to be sat in for long periods of time, so this is something that's definitely worth splashing out on - your back will thank you!
Just because it's a practical item, it doesn't mean you have to compromise on style. There are lots of stylish office chairs to choose from that are also comfortable and ergonomically designed. To make your home office feel more homely, choose an upholstered office chair in a fabric that complements your chosen decor.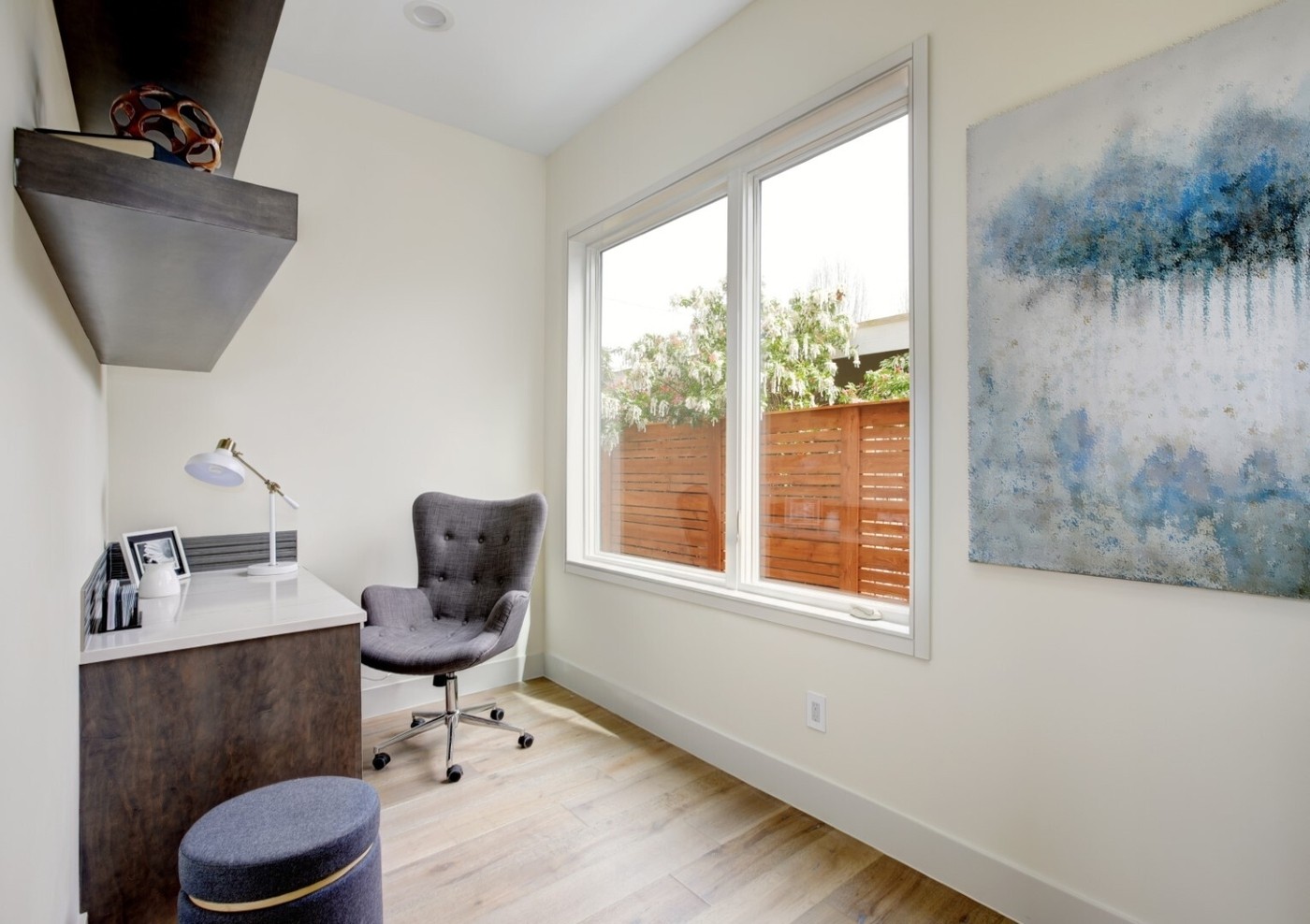 Use Versatile Lighting
Choosing the right lighting is a key part of designing a home workspace. Try to place your desk near a window if possible to make the most of the natural light available during the daytime. Task lighting for the desk area is important, so choose a good quality adjustable desk lamp that you can place where you need it.
You will need to think about the ambient lighting in the room too. Choose a variety of lamps such as table lamps and floor lamps that you can layer as needed to create the right level of light so as not to strain your eyes while working at a computer. Table lamps will also double as bedside lamps for when you have guests staying in your spare room. A dimmer switch fitted to the ceiling light circuit is a useful addition, as it will give you full control of the brightness of the room.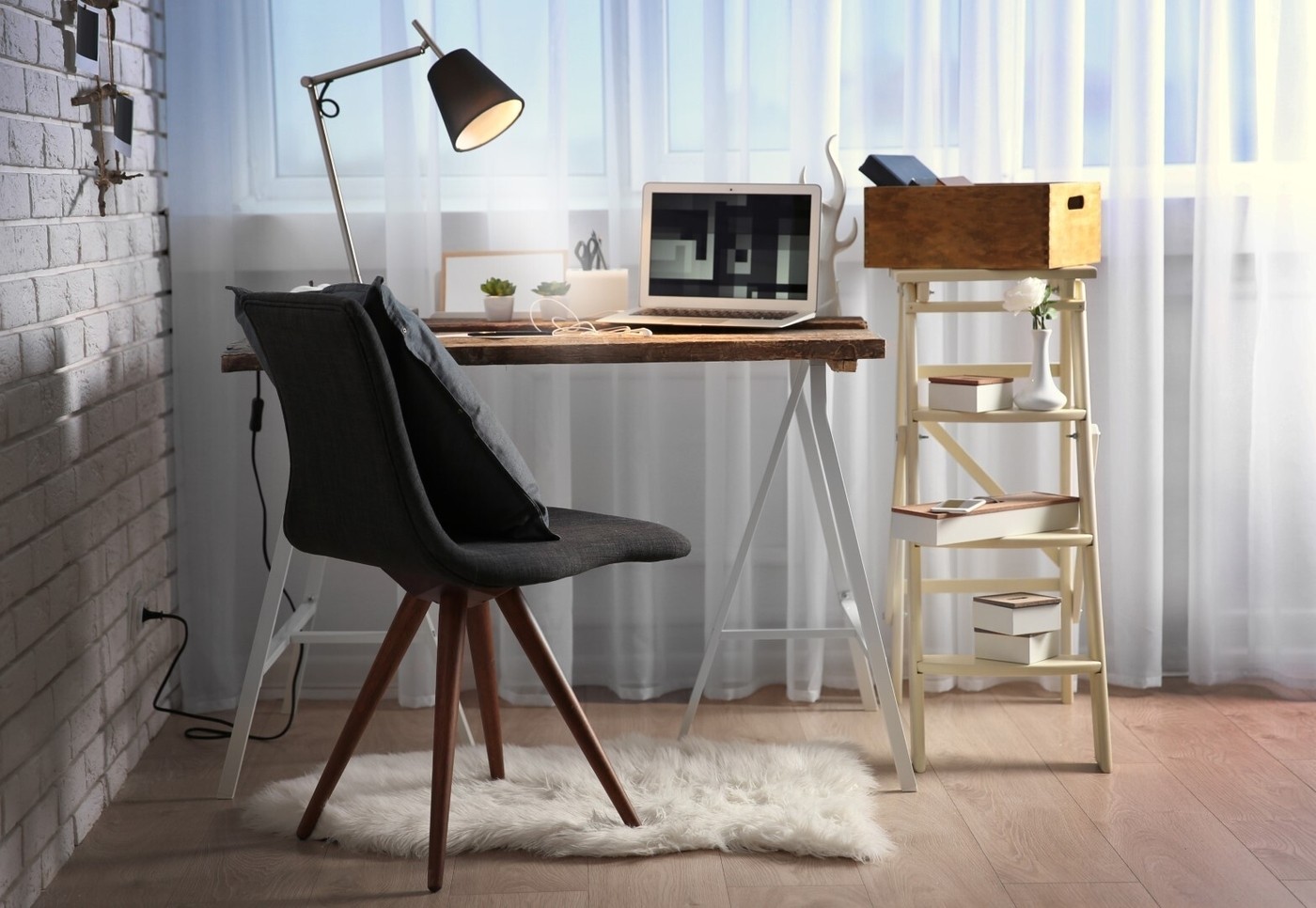 Add Some Plants
Plants are ideal for all areas of the home, and the home office is no exception. Large leafy house plants will not only add to the aesthetic appeal of your spare bedroom, but they will help clean the air, creating a healthier environment for you to work in.
Some of the best indoor plants for home offices include:
Peace Lily - Easy to grow with pretty white flowers
Majesty Palm - Long leafy fronds
Croton - Dramatic and Colorful
Fiddle-Leaf Fig Tree - Beautiful large leaves
Snake Plant - Low maintenance
All house plants are beneficial, so choose ones that you love the look of to enhance your space.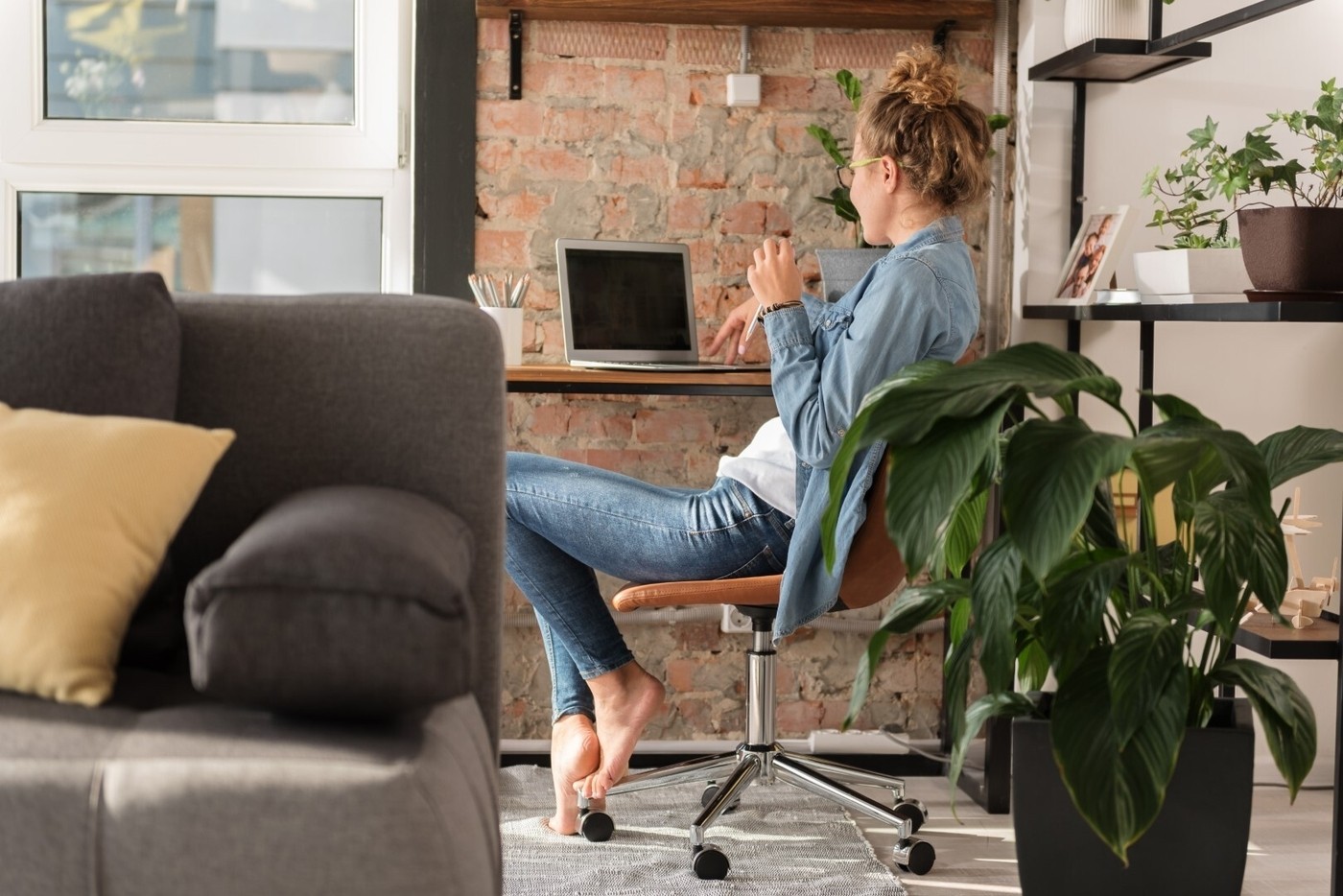 Art and Accessories
One of the most important parts of designing any workspace is to make it somewhere you want to spend time. You will be far more productive in a place where you feel relaxed and happy. Add some beautiful art, photography, and ornaments to accessorize the space to add personality and make it your own.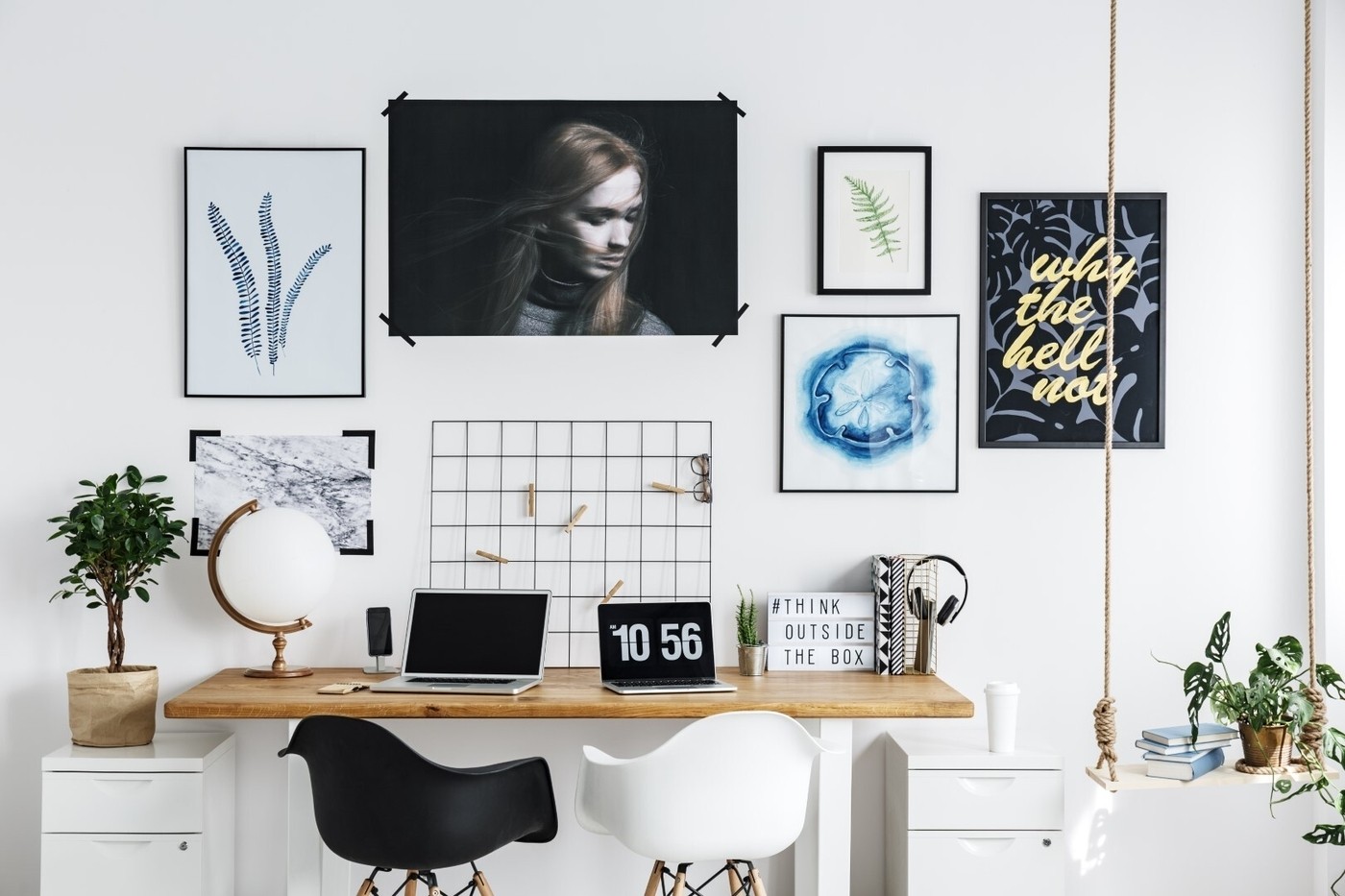 Having art in the workplace has been proven to reduce stress and anxiety, and increase creativity and productivity. Abstract and impressionist art boosts creativity by stimulating your brain as it tries to work out the image, while traditional landscape paintings are relaxing to look at, making them the ideal choice for anyone with a stressful job.