Sustainable interior design is more important now than ever, so whether you are redesigning a room in your home, or starting from scratch, it's important to think about how you can do this in a way that minimizes your impact on the environment.
Aside from being good for the planet, eco-friendly interior design can have numerous health benefits, including improving the quality of the air in your home. This is particularly beneficial for those with allergies and other health issues. An eco-friendly home will also save you money by reducing your energy bills, so it's a win-win!
Thanks to the fact that many brands are becoming more eco-conscious, there is now a huge range of stylish eco-friendly furniture, textiles, paint, and flooring choices available for your home. This means you will be able to create the look you want without compromising on your eco-friendly values. In this article, we're sharing some pro-tips on how to create an eco-friendly design for your home.
Embrace Second-Hand, Reclaimed, and Antique Furniture
Rather than buying new furniture for your home, have a look for second-hand furniture and accessories. Often you can find some truly unique pieces that will not only add bags of character to your home but are usually more budget-friendly compared to brand new furniture.
Antique furniture can be found on online auction sites such as eBay, as well as in estate sales and antique or household auctions. You might even be able to find a great piece at your local flea market. Wooden furniture can last for many years, many pieces will even look better with age!
Good quality used furniture can also be found at thrift stores and yard sales. Sometimes all it takes is a fresh coat of paint and some new hardware to create a unique piece of furniture with a new lease of life that will take pride of place in your home for years to come.
Buying your furniture second-hand rather than new will not only save these pieces from potentially ending up in a landfill, but it will also save on the carbon emissions that come with making a new piece of furniture from scratch.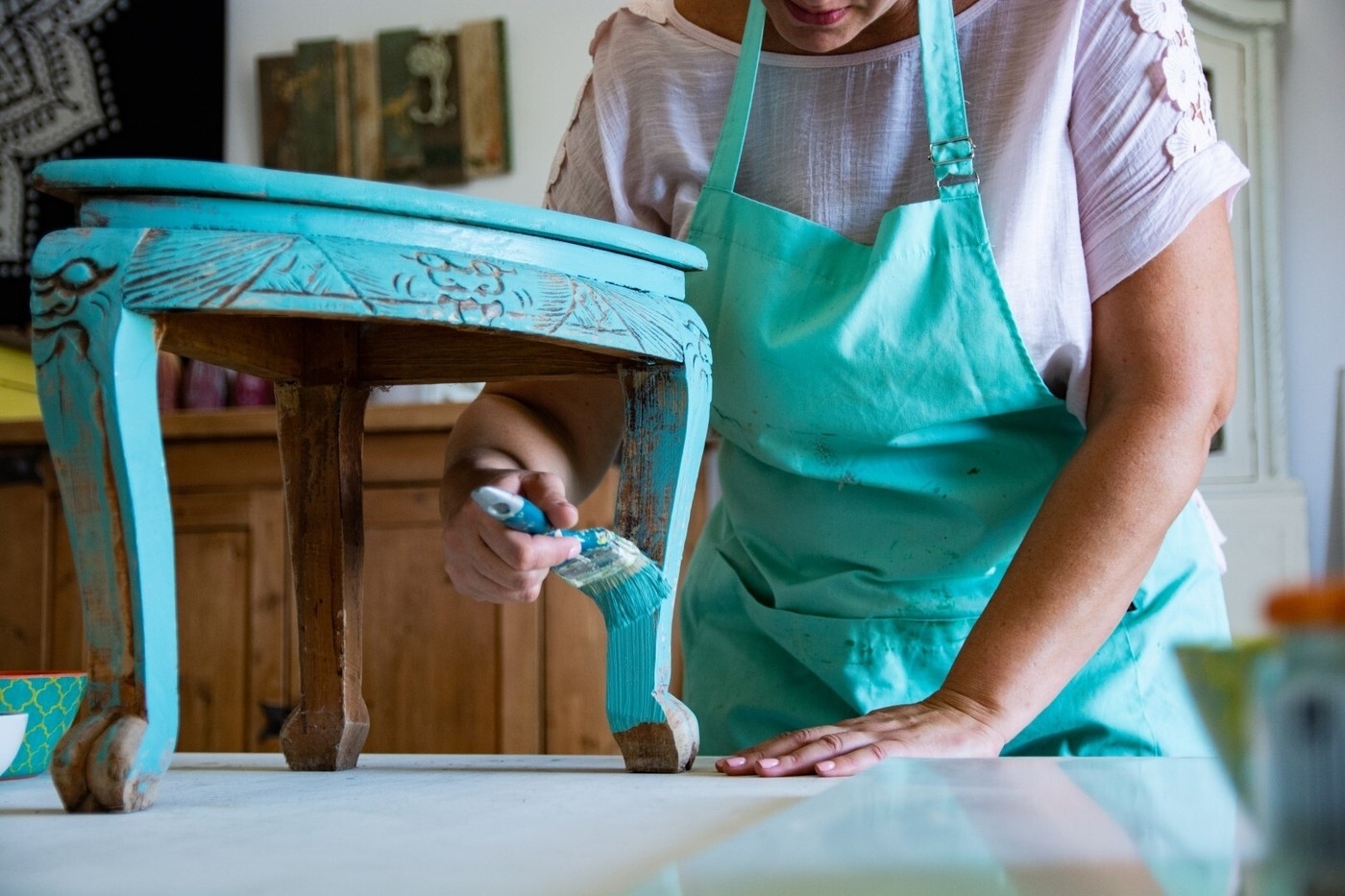 Choose an Eco-Friendly Low VOC Paint
Choosing an eco-friendly low VOC paint is an important part of designing any home. VOCs (Volatile Organic Compounds) are man-made chemicals that are often found in paints, as well as paint strippers and other solvents. VOCs can evaporate into the air for months, and sometimes even years after a surface has been painted. This means that your freshly painted walls could be damaging your health on a daily basis as you breathe these harmful fumes in.
Thankfully, many paint brands are making a conscious effort to become more eco-friendly, and there are now a fair few paint brands that offer high-quality water-based low VOC paints which you can use in your home.
To find an eco-friendly paint, you should look for:
Water-based
Zero or very low VOCs
Eco-friendly or recyclable packaging
Natural ingredients where possible
Non-Toxic ingredients
As well as being kind to the environment, non-toxic paints will make your home a healthier place to live, which is particularly beneficial to children and anyone with allergies.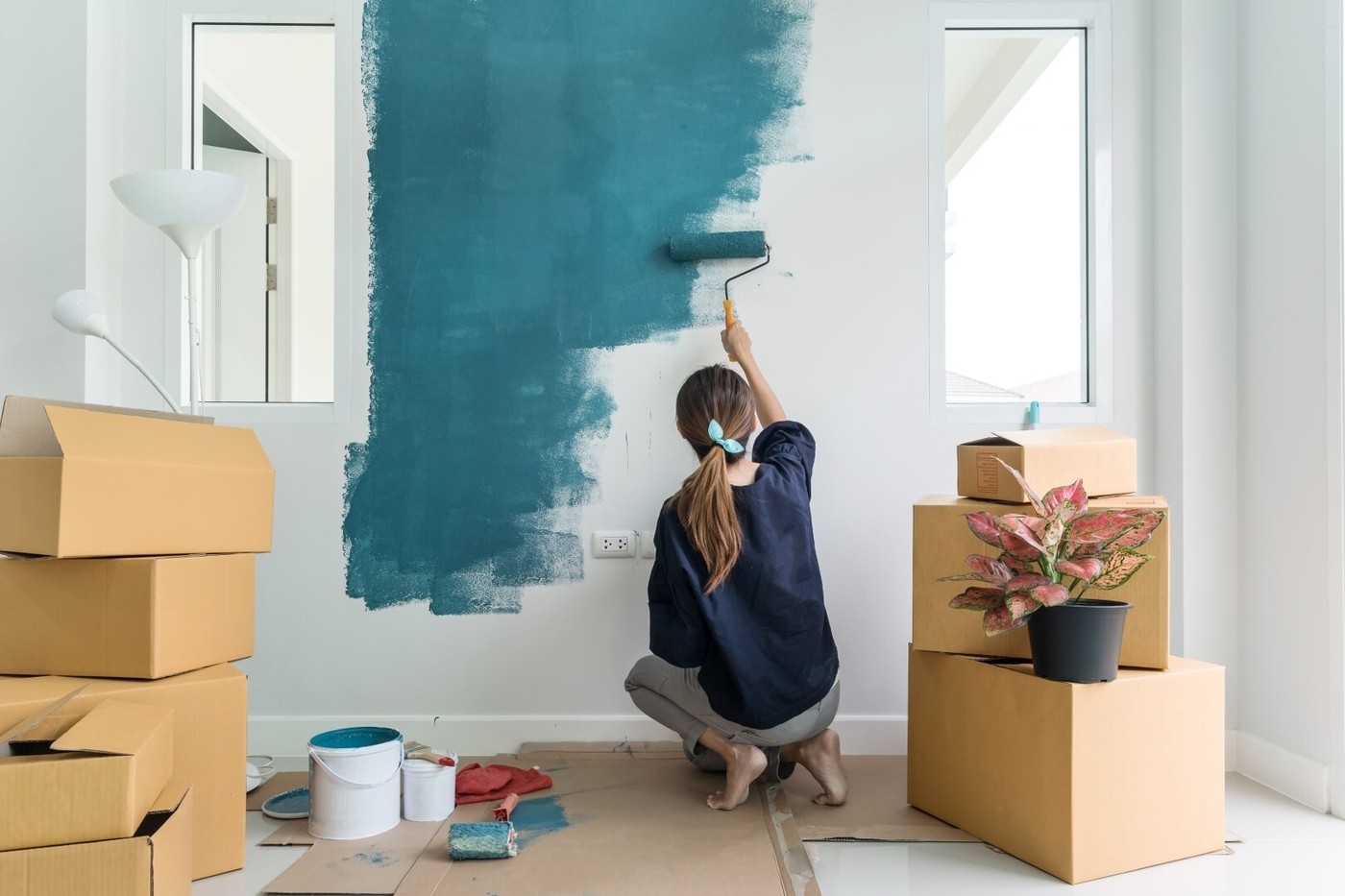 Fill Your House With Plants
House plants are one of the easiest ways to add life, form, color, and texture to your space. You can take a relatively plain interior, add some gorgeous houseplants, and suddenly you've got a magazine-worthy space!
Big beautiful leafy plants will not only look great in your home, but they can also remove significant amounts of carbon dioxide from the air. With proper care, your houseplants will last for many years, providing clean air in your home as well as enhancing your space.
Some of the best indoor plants include:
Croton - Colorful and dramatic
Fiddle-Leaf Fig Tree - Tall-growing plant with large leaves
Snake Plant - Very easy to grow and care for
Peace Lily - Easy to grow with pretty white flowers
Majesty Palm - Long leafy fronds
There are many more beautiful houseplants to choose from, so why not head over to your local nursery or garden center to see what you can find.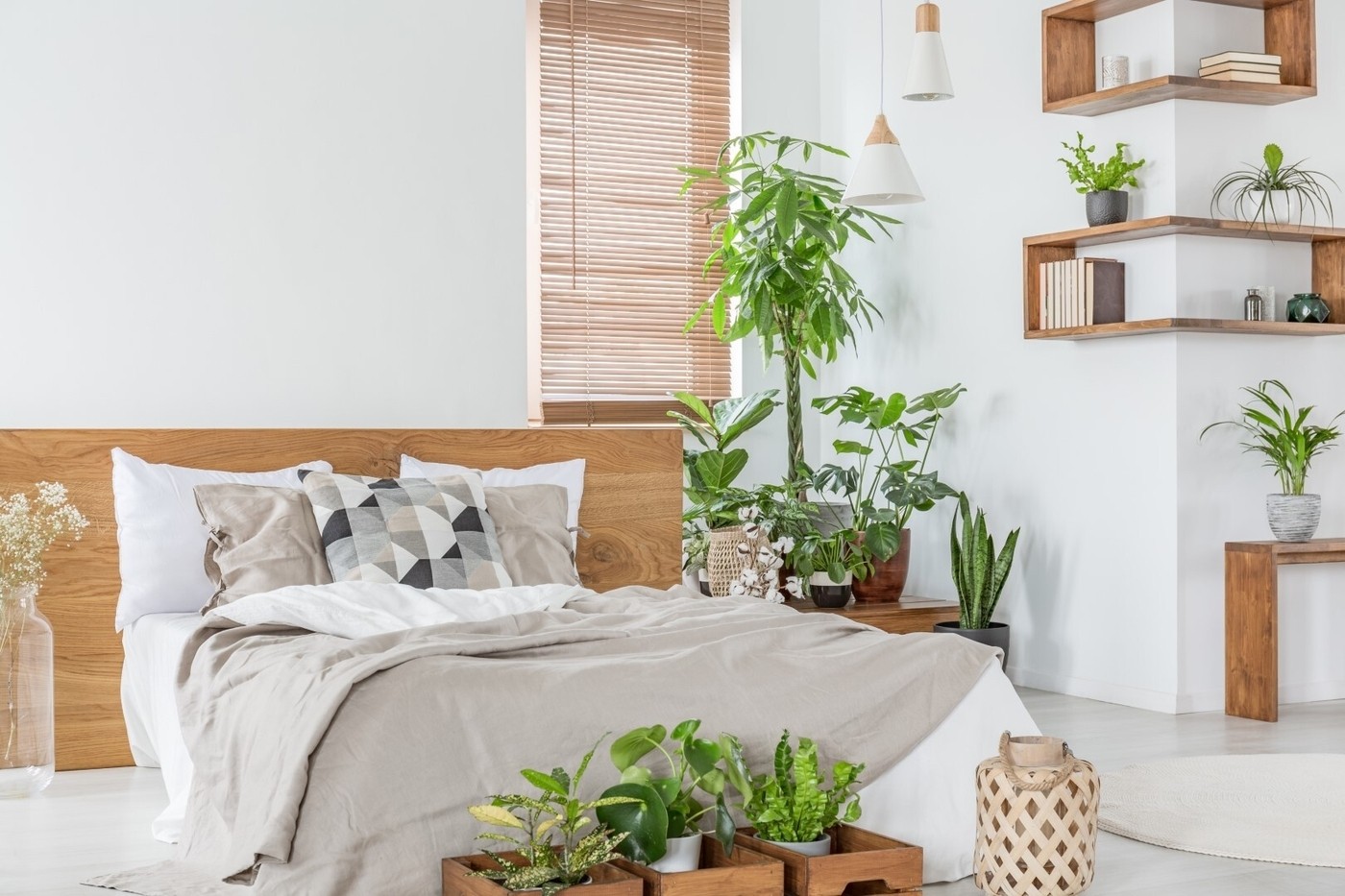 Choose Eco-Friendly Flooring
Much like with paint products, certain flooring products such as chemical-treated carpets and vinyl can contain harmful VOCs and other chemicals that will leak into the air for months and even years after they have been installed. This can be from the adhesives used to fix the flooring in place, or from the flooring itself.
Luckily, there are plenty of eco-friendly flooring choices available that have minimal impact on the environment and won't fill the air in your home with toxic gases. Some of the most stylish eco-friendly flooring choices include:
Bamboo - Easy to install, durable, and looks a lot like wood
Cork - Antimicrobial and naturally fire retardant
Wool carpets - Warm and soft, ideal for bedrooms and living rooms
Natural Fiber Carpets such as Jute or Sisal
Recycled Glass Tiles - A great choice for kitchens and bathrooms
Polished Concrete - Stylish, durable, and easy to clean
Reclaimed or Salvaged Hardwood - A great option for older houses or anyone who loves the look of hardwood flooring
If you are installing a wool or natural fiber carpet, you will also need to make sure that the carpet pad being laid underneath is eco-friendly and low VOC too. A great alternative to the usual polyurethane carpet pads is to choose a wool or felt underlay. Natural rubber underlays can be a good option too, although they can have a slightly unpleasant smell at first.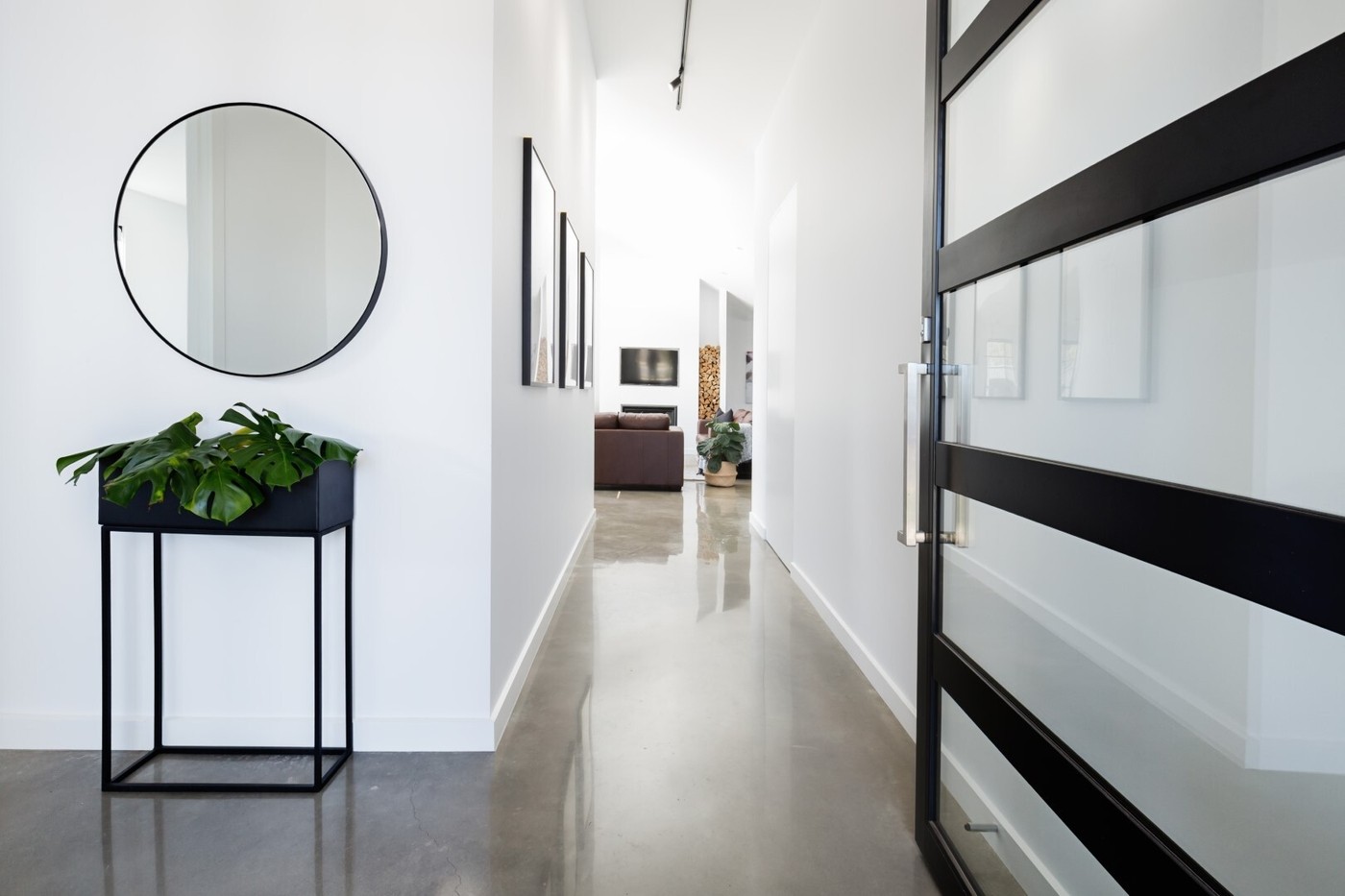 Use Natural Materials Wherever Possible
When it comes to choosing accessories for your home, it's best to avoid plastics and artificial materials where you can. Instead, choose accessories made from natural materials as an eco-friendly alternative. There are lots of beautiful natural fiber rugs and accessories to choose from in a huge range of styles, so no matter what look you are going for, you should be able to find something to suit you. Wool is another lovely eco-friendly material for rugs and textiles - both are ideal for adding texture and warmth to any room in your home.
Natural materials that are ideal for home accessories include:
Wood
Stone
Rattan
Wool
Jute
Sisal
Ceramics/Pottery
The beauty of using natural materials is their versatility. Items made of natural materials can work well with most decor styles, from traditional to contemporary, giving your home a timeless look that will never go out of style.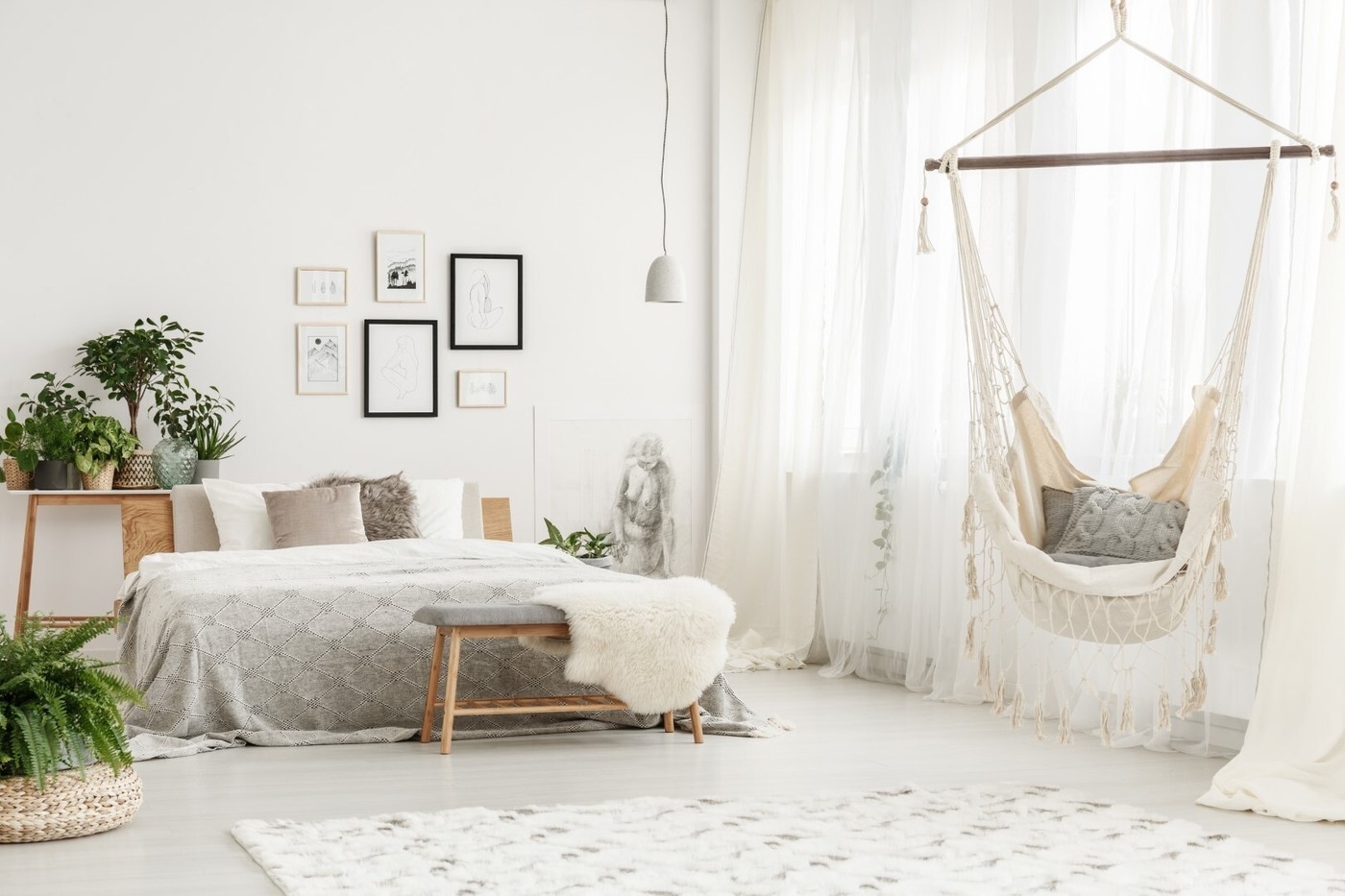 Make Your Home Energy Efficient
Energy efficiency is a key part of designing an eco-friendly interior, so it's important to make sure that your home is as energy-efficient as possible.
An easy change to make is switching all of your old light bulbs to new energy-efficient LED bulbs. LED bulbs can last up to 40 times longer than incandescent bulbs, which will save you plenty of money over the years. They also use around 75% less energy than traditional incandescent light bulbs, which will save you money on your electricity bills too.
You should also consider how heat is escaping from your home. If you have single-glazed windows, you may want to upgrade them to double or triple-glazed windows. This can reduce heat loss by around 55-65, which can save energy as well as money spent on heating your home.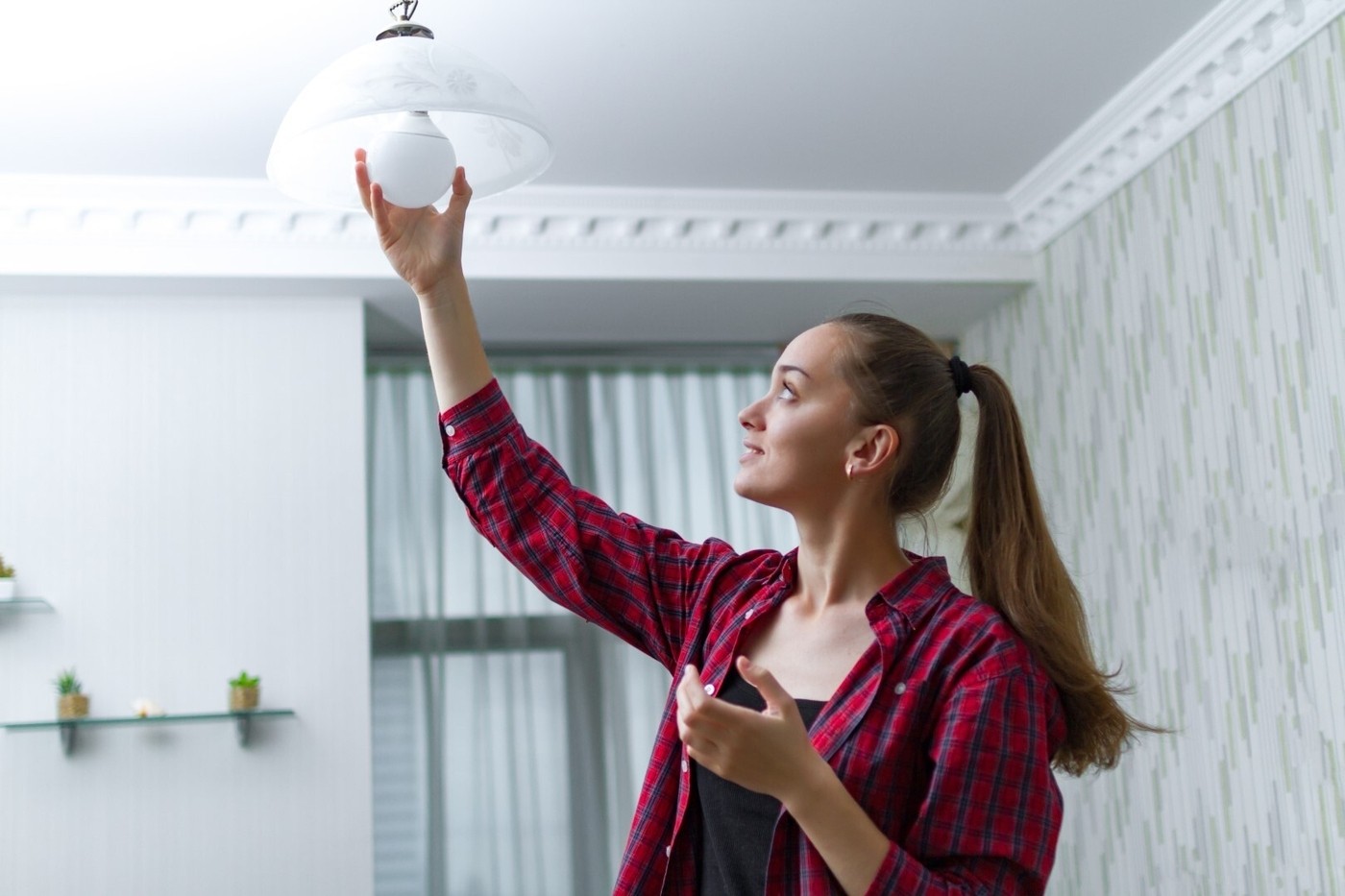 Invest in Quality Items that Will Last a Lifetime
If you do wish to buy new items for your home, ensure that you are investing in quality items that will stand the test of time. Throwaway culture is damaging to the environment in many ways, from production, to disposal in a landfill, so ensure you buy timeless items that you won't be throwing away in a few years time.
Try to shop locally where possible. This will minimize the carbon footprint of your purchase and put money back into your local economy.
Make the Most of the Natural Light Available
Making the most of the natural light available in your home can save you money on your electricity bills, as well as having benefits for your mood and mental health. You can do this by ensuring your curtains or blinds do not block any of the light from your window when they are open. If they do, you may want to invest in a longer curtain pole or track to ensure your drapes can be pulled fully back.
You can also maximize the amount of natural light in your home by using mirrors. Well-placed mirrors will help to reflect the natural light from your windows around the room, making your space feel bigger and brighter.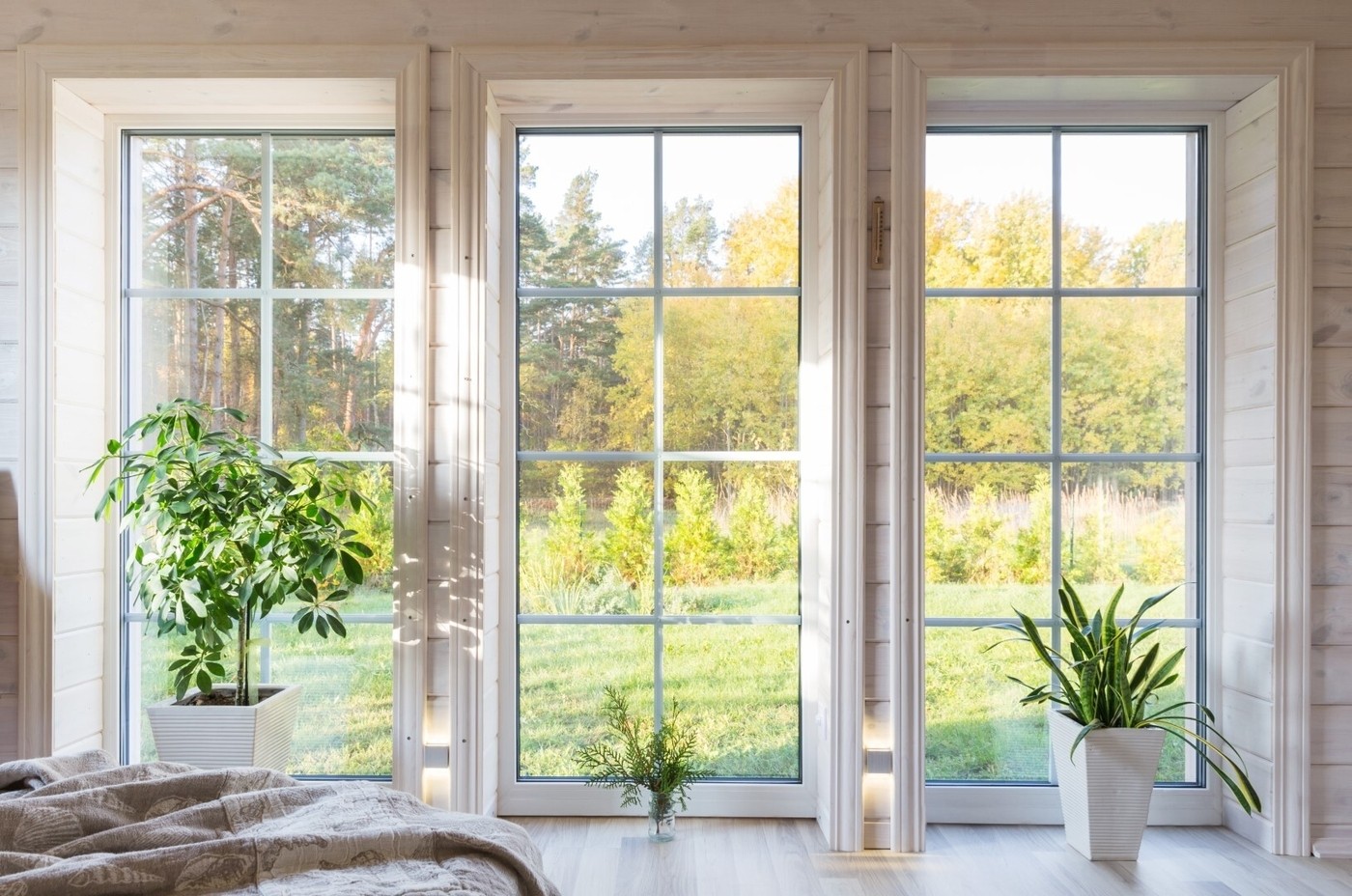 Design Your Eco-Friendly Home
There are many benefits to eco-friendly interior design. Not only will making eco-friendly choices minimize your impact on the environment, but eco-friendly products are better for your health, and in most cases, they will save you money too.
These days there are lots of stylish eco-friendly products and materials to choose from. As society is becoming more aware of the damage that is being done to the environment, more and more brands are innovatively creating better, longer-lasting, and more eco-friendly products without compromising on style.