With 2022 around the corner, it's time to get ahead on what's hot in interior design. The pandemic has shifted the way we live and think about our homes, as well as our role as a consumer and our relationship to our environment. So, it comes as no surprise to see a parallel in the design world, with a heavy focus on sustainability and wellbeing. Expect a merge of natural elements, reassuring curves, revived heirlooms, comforting textures and an invigorating color palette. Consideration is also given to our use of space, with a simple, broken-plan aesthetic being a favored look. Check it out!
1.

Say yes to multifunctional living

Nowadays, our homes are more than just a house; they're a gym, office, classroom, bar, restaurant, and much more! In 2022 our homes will continue to adapt to our new home-based lifestyle. Expect to see more versatile, durable and multifunctional furniture that caters to our diverse needs and maximizes space, without compromising on style. Innovative convertible pieces, such as a bookcase with a fold-down table, or a lift top coffee table, are a game changer, particularly for snug studio apartments.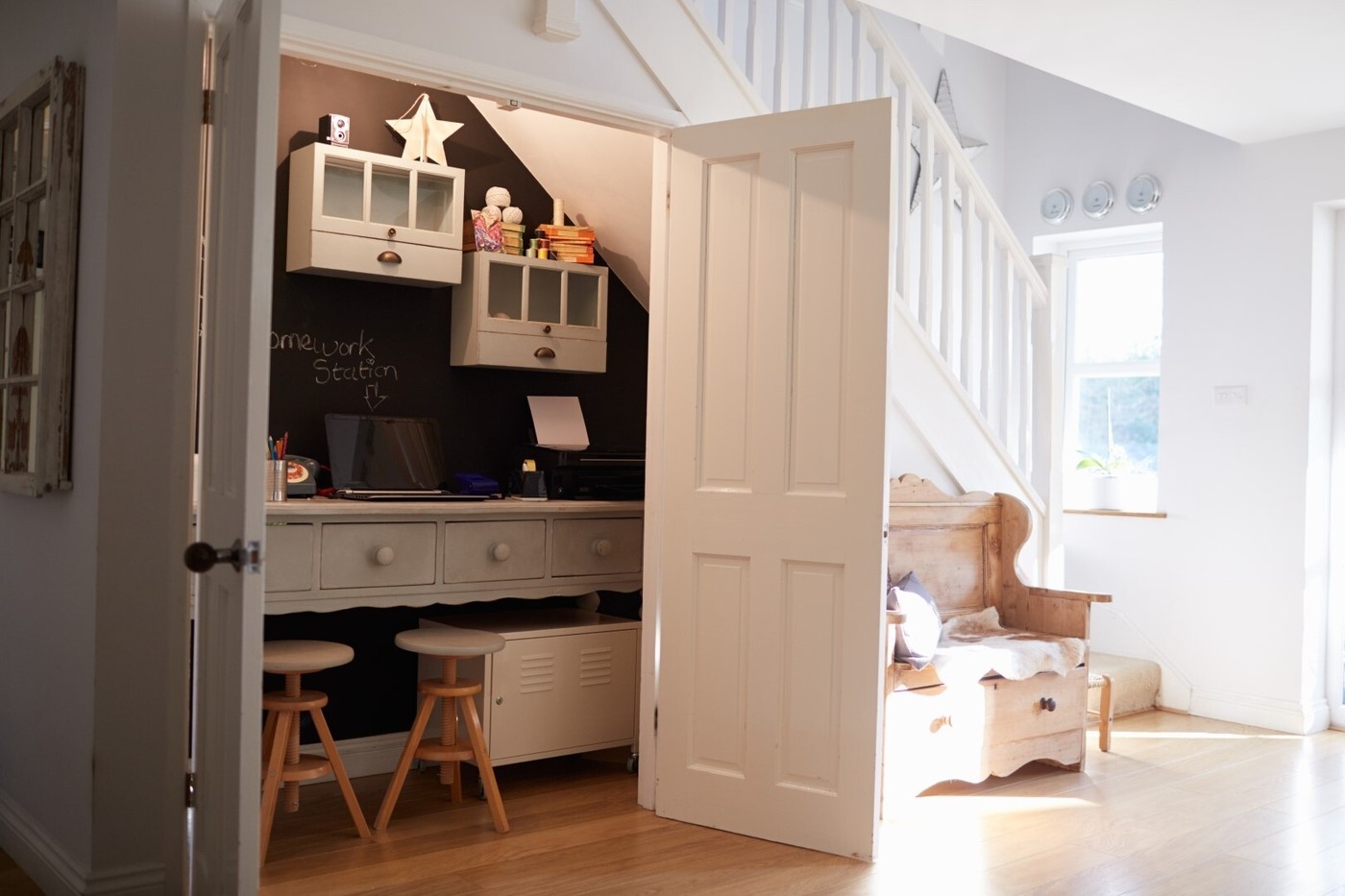 Incorporate multifunctional living into your home with creative storage solutions. Fill underutilized space beneath the stairs with a stylish built-in cupboard or shelves. Or, if you've got an empty alcove hanging about, add a floating desk and some shelves to make a small office or homework station. Storage benches are useful too, providing extra seating and storage in one.
2.

Make the shift to broken-plan living

Large, light open-plan living may have worked wonders in the pre-pandemic past, but it no longer serves our multi-purpose living needs. With everyone at home more, broken-plan living provides a solution to increased noise levels and reduced privacy, by redefining separate areas.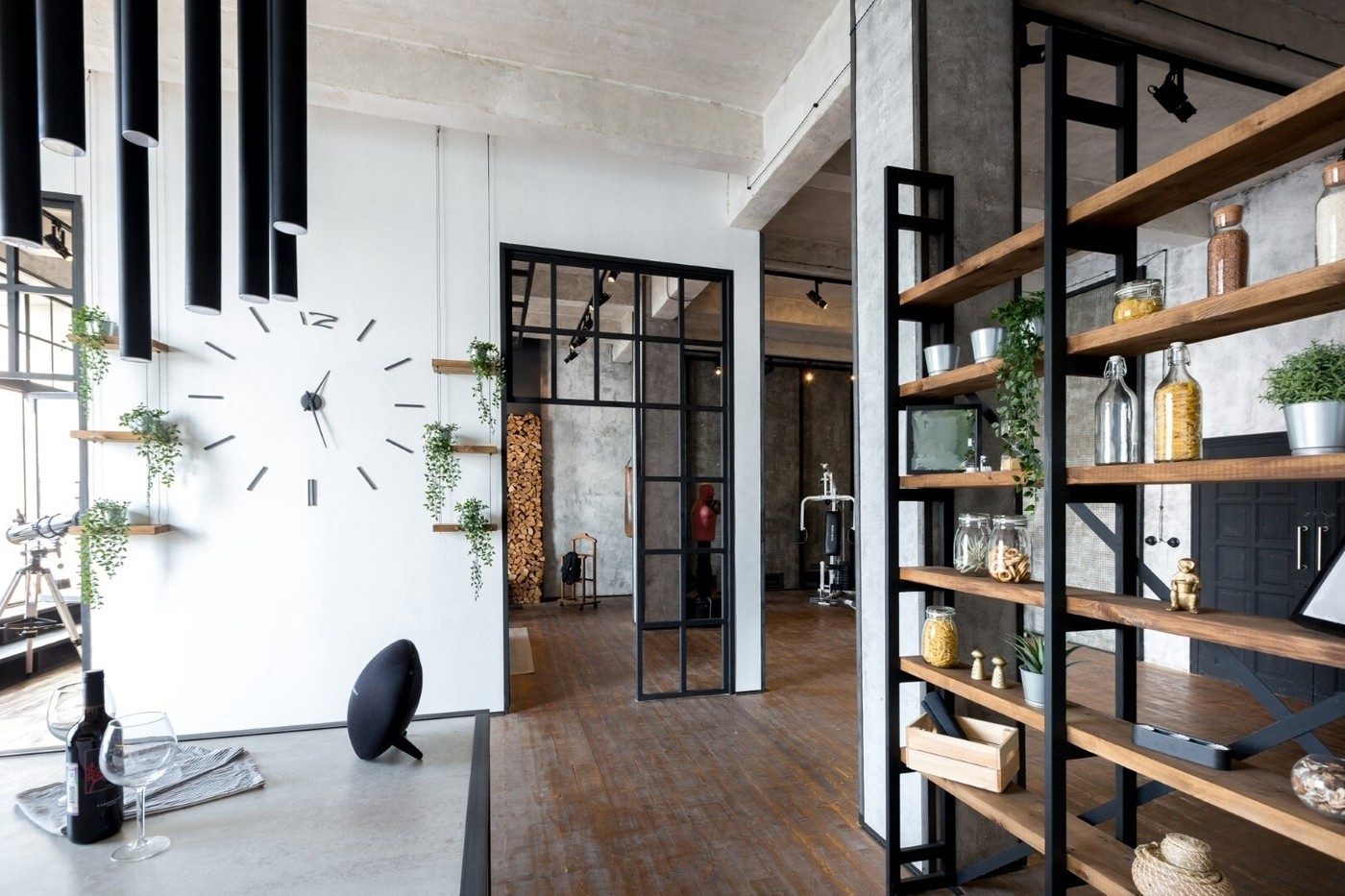 Define zones with screens, bookshelves, or sliding doors for a versatile space that maintains an open feel, yet provides a choice between sociability and privacy. Fixed glass partitions and Crittall-style room dividers offer a trendy and more permanent way to divide up open-plan spaces, blocking out noise and odours, whilst maintaining the diffusion of natural light and sense of spaciousness.
3.

Establish a home office setup

Our work-from-home lifestyle is here to stay, so if you haven't already, it's time to get comfortable and well-equipped. The incorporation of home offices are seeing a surge, whether it be an entire designated room, or a fold-away desk in the living room. The goal is to create a home office that is functional, practical and fosters creativity and productivity -without compromising on aesthetics, of course!

If multiple people are working or studying from home at once, set up various workstations around the house that encourage a quiet and focused environment. Make the most of empty nooks and crannies by installing a floating desk. Or, if you're short on space, opt for a wall-mounted, folding alternative that occupies zero square footage.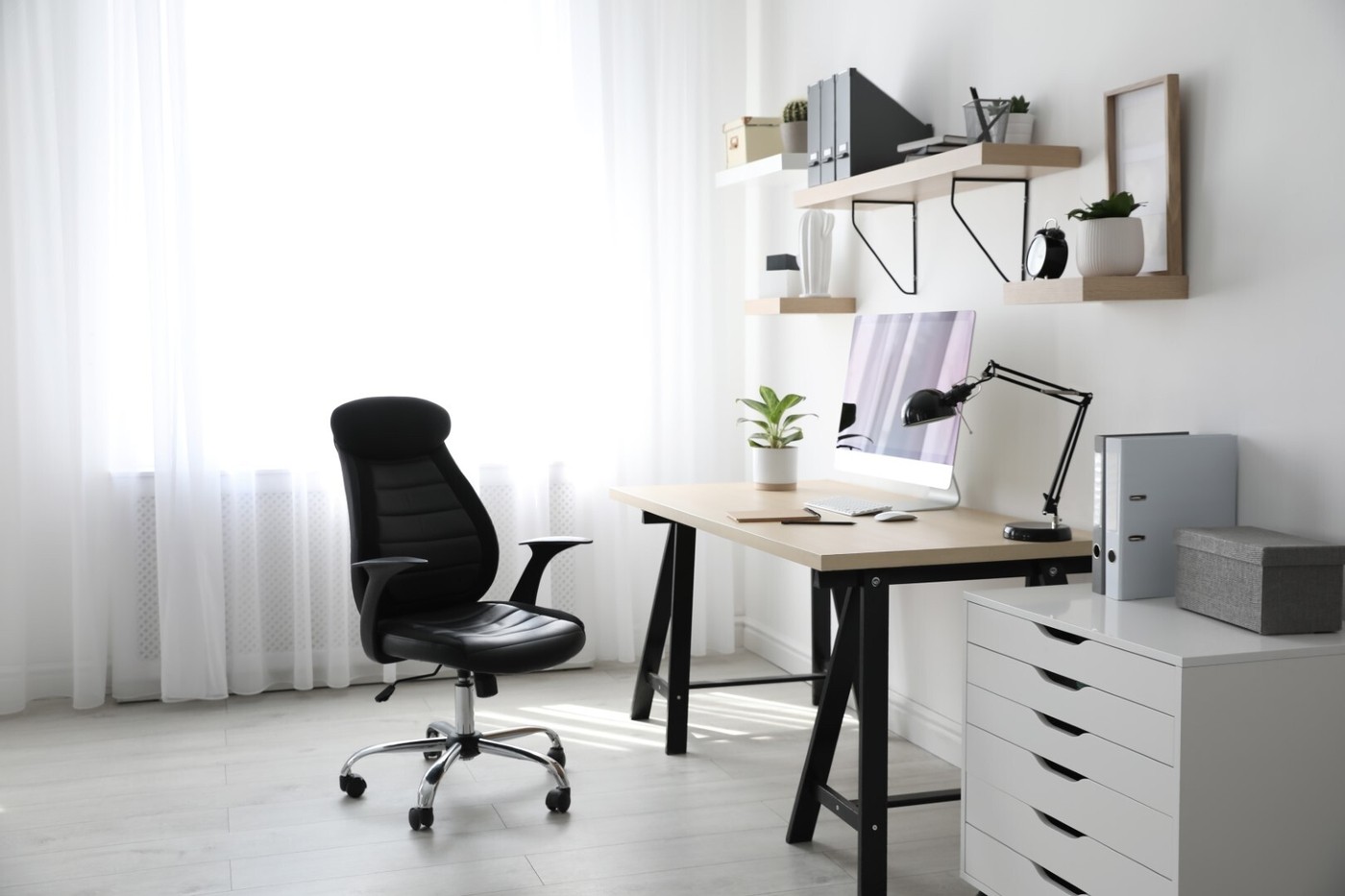 Good lighting is fundamental, so where natural light is scarce, brighten up the space with a desk or floor lamp. And, install shelves or dedicate a space to store away all things work related when the clock strikes five!
4.

Cue the curves

Clean-cut, sharp-edged geometrics are officially out and soft organic forms, with a feminine curvilinear aesthetic, are in. An heirloom from the mid-century modern era, rounded furniture and home decor evoke a distinct '70s vibe. The effect is deeply warming and inviting, creating a soothing yet elegant contemporary look that mirrors ourdesire for a playful, cozy and welcoming home.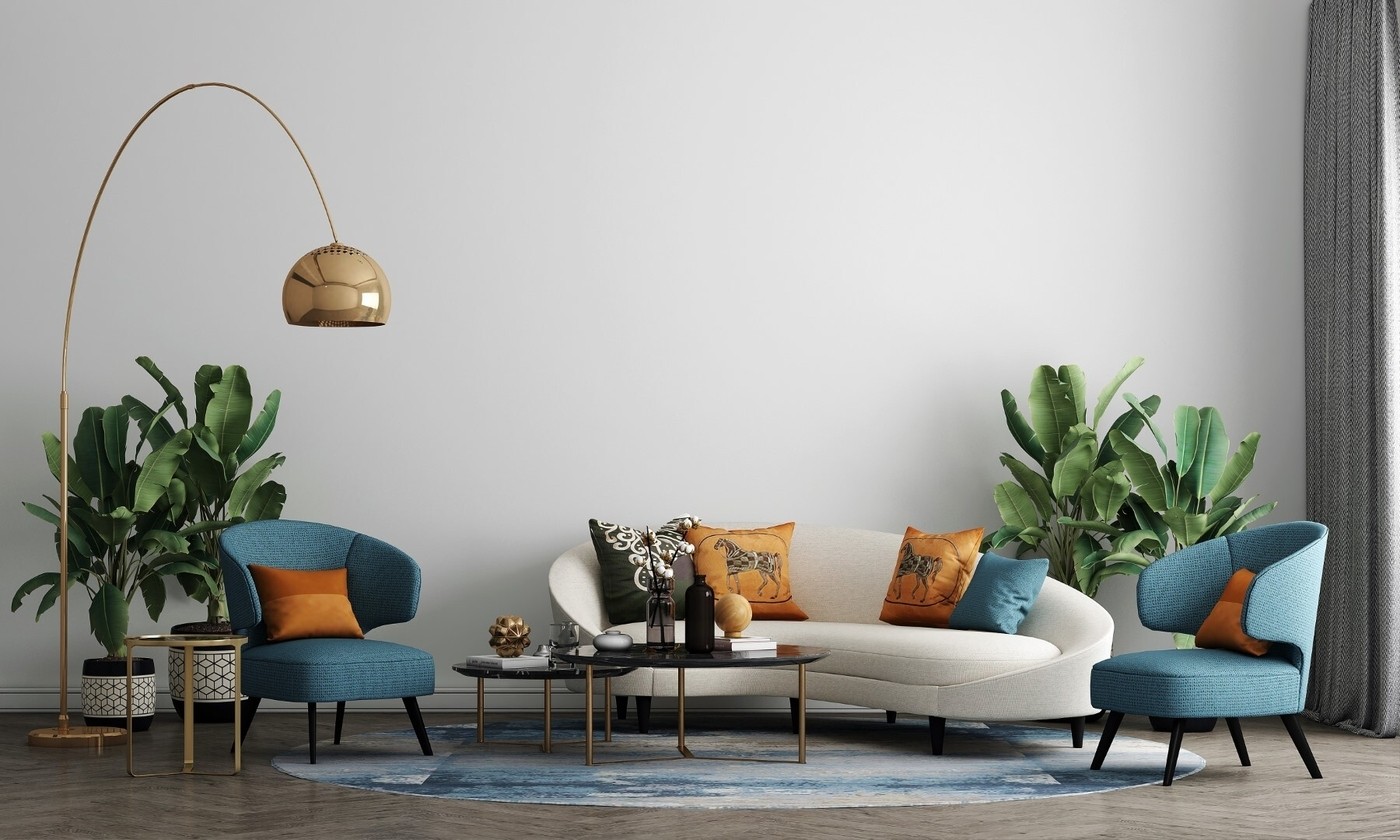 Update your space with furniture with soft edges, such as a crescent sofa, a round-edged table or a curved headboard. Offset angular furniture with round contours of circular rugs, arched mirrors, and sculptures, vases or lamps with smooth, organic forms. You might even go so far as softening the hard edges of doorways and niches with graceful arches.
5.

Opt for sustainable, organic materials

A big focus on sustainability and conscious consumption sees a shift towards the use of organic, sustainable and recycled materials, such as reclaimed wood, bamboo, rattan, jute, glass, and recycled plastic and metal. Anticipate a reduction of cheap, mass-produced quick wins and a revival of craftsmanship and timeless design, that increases in beauty as it is passed through generations.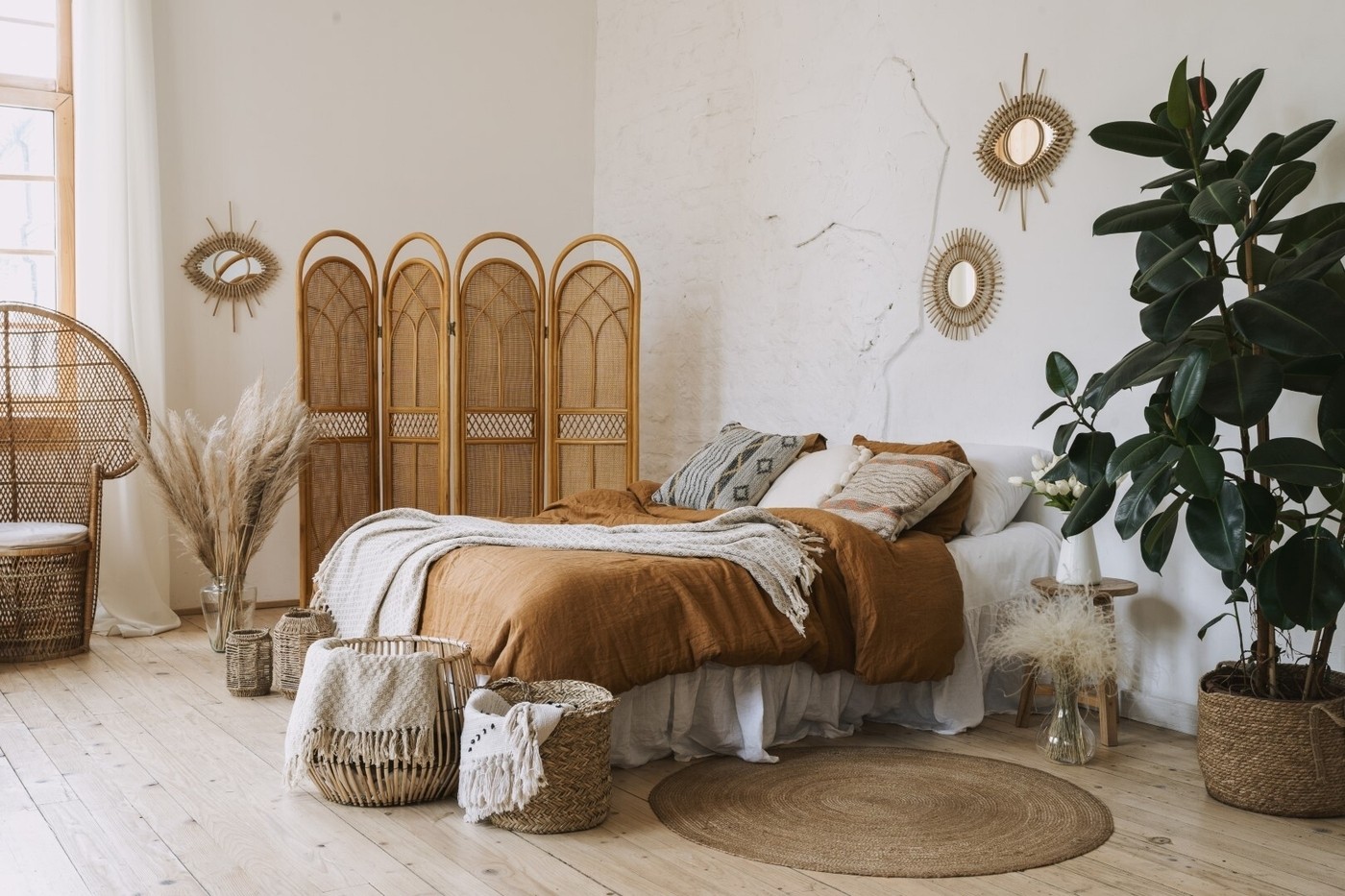 Introduce a sense of warmth and honesty to your scheme with repurposed timber floors and organic wool, sisal and linen furnishings. Pick up on the rattan and bamboo trend and work the shapely crafts outside too. Organic, locally-sourced materials not only reinforce our relationship with our natural environment, but also aid in the gentle transition between our interior and exterior space.
6.

Revive your old antiques

Expect to see further conscious consumption in the rise of antiques, heirlooms and heritage. Updating your home doesn't mean throwing out all of your old furniture and starting over. Rather, think about what good quality pieces you already own that can be revived. Then, fill in the gaps with some one-of-a-kind finds from antique stores and invest in fewer pieces of high quality craftsmanship that will last for generations. The result is a timeless and classic aesthetic, infused with history and character, and a celebration of our uniqueness.

Upcycle quality vintage pieces and bring heirlooms from drab to fab with a bit of creativity, time and gung-ho! Start small by giving a table a lick of paint or replacing old drawer knobs, and build your way up to bigger projects like reupholstering an armchair with a colorful patterned fabric (though we don't recommend doing this yourself!).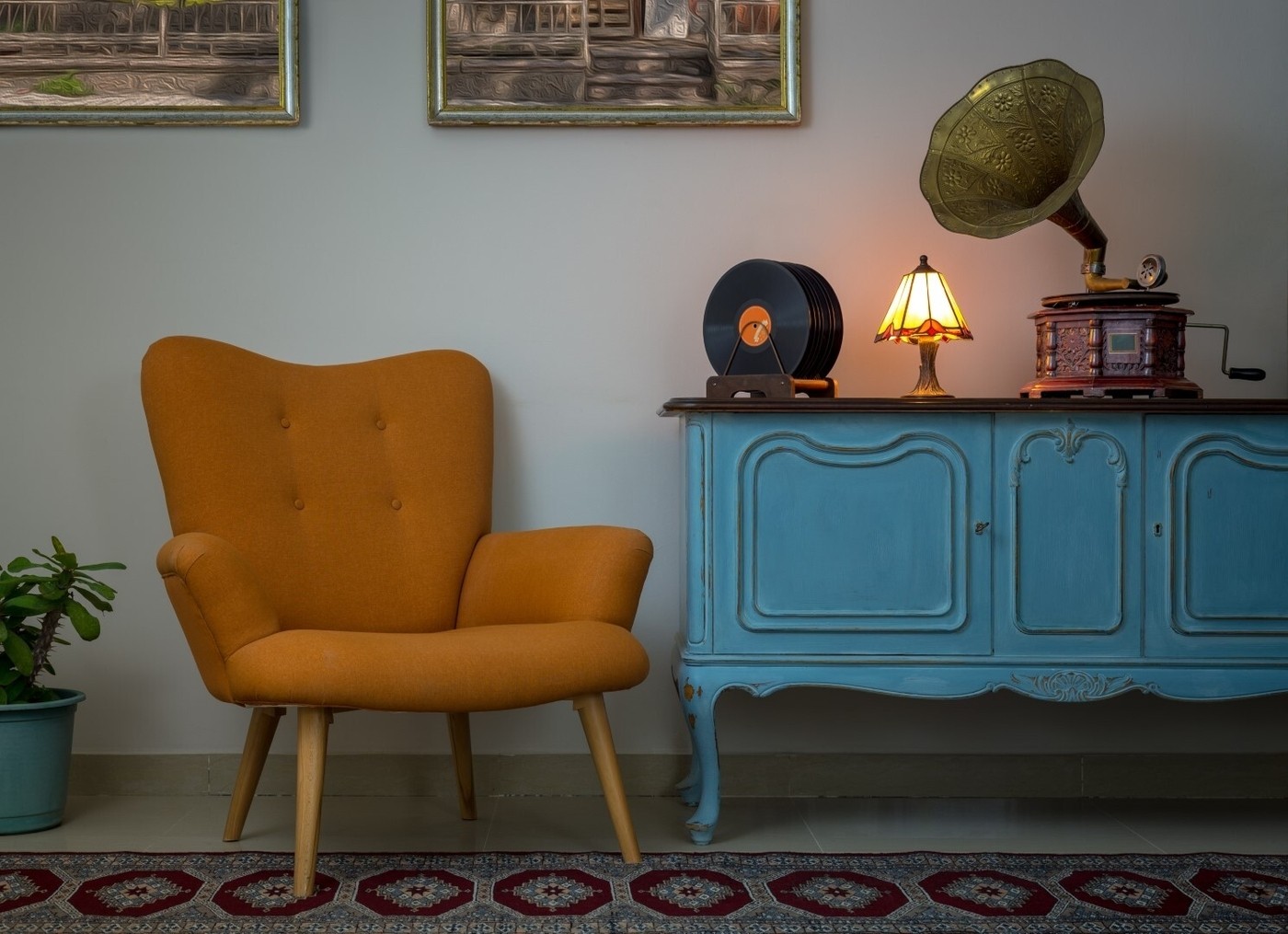 Think outside the box and get creative. You might be able to give a new purpose to something you may have otherwise disregarded. For example, turn an old wooden ladder into a towel holder in a bathroom, or an old window frame into a mirror for the garden - the possibilities are endless!
7.

Take a "less is more" approach

Minimalism. It's nothing we haven't already heard of in modern interior design, but it complements the 2022 trend fostering restorative, serene spaces that enhance our wellbeing. The 'less is more' approach is based on the value of simplicity as a stepping stone to maximizing a space, enhancing its livability and, ergo, your wellbeing. After all, a clear space equals a clear and undistracted mind.
Make decluttering a core habit and rid your home of non-functional objects that contribute to visual mess. Stick to a clean-lined and simple aesthetic by focusing on the essentials, according to the room's purpose. That way you'll reduce stress and make space for daily activities, while maintaining a sense of order, comfort and calm.
8.

Live in harmony with nature

As part of the wellness-minded and environmentally-focused interior design trends, the new year continues to encourage a seamless transition between indoor and outdoor space; honing in on our innate human connection to the natural world. Gardens, patios and balconies have become extensions of our living space, for relaxing and socializing. Expand the indoors out with soft seating, outdoor kitchens and heating solutions for year-round use.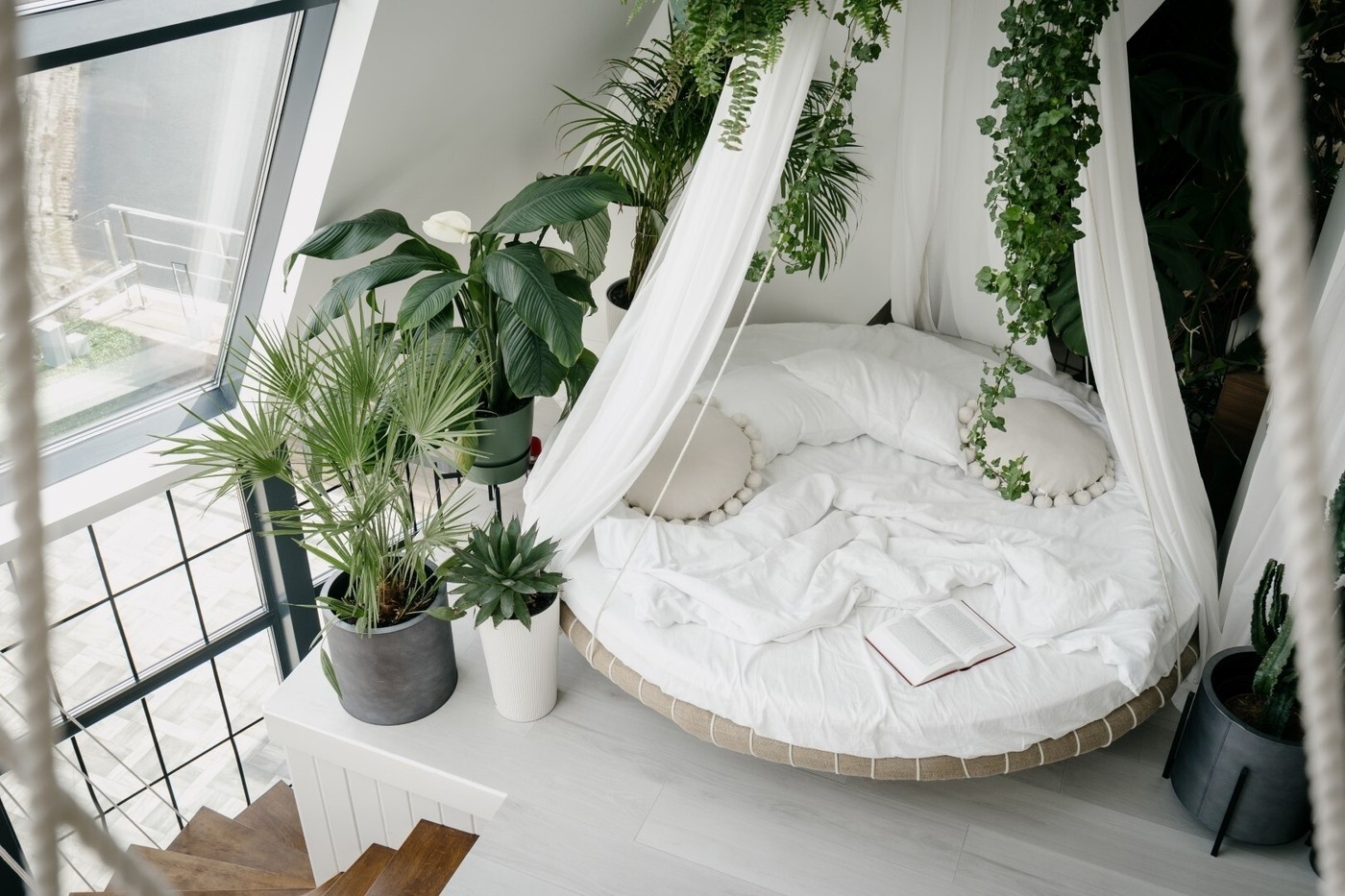 Further enhance your proximity with nature by bringing the outside in with nature-inspired decor and indoor plants. As well as purifying the air, house plants freshen up a space and infuse it with vitality. Experiment with living walls and hanging plants, or if you're short of a green thumb, opt for easy-care greenery like snake plants, monstera, orchids, and ferns.
9.

Experiment with texture

Things are taking a tactile twist next year with texture taking a hold on everything from tiles and wallpaper, to cabinets, wardrobes and sideboards. Replace flat fronts and level panels in favor of slat-like grooves. For textiles, velvet, sherpa and bouclé are next year's go-tos, creating a cozy yet luxuriously chic look. And, prepare for some high shine impact too with the return of gloss paint. Be brave and spread it beyond the confines of skirting boards and door frames and onto doors, walls or even the ceiling.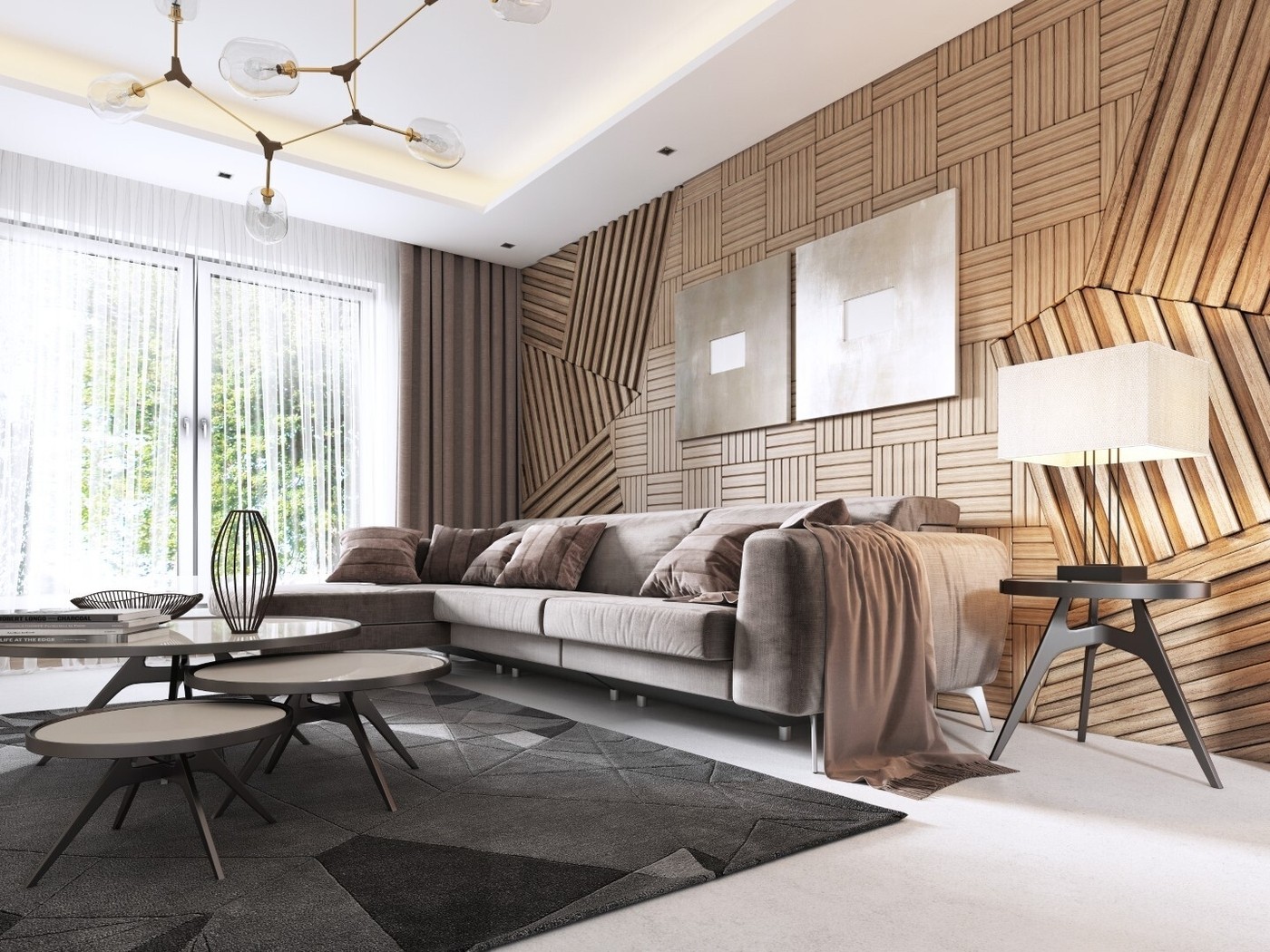 10.

Bring on the color

We're welcoming 2022 with deep, vibrant and refreshing tones, reflecting our optimistic outlook towards the new year and desire to start afresh. We're also looking at soothing organic and neutral hues that bring us in touch with the natural environment, while simultaneously grounding the home as our ultimate refuge.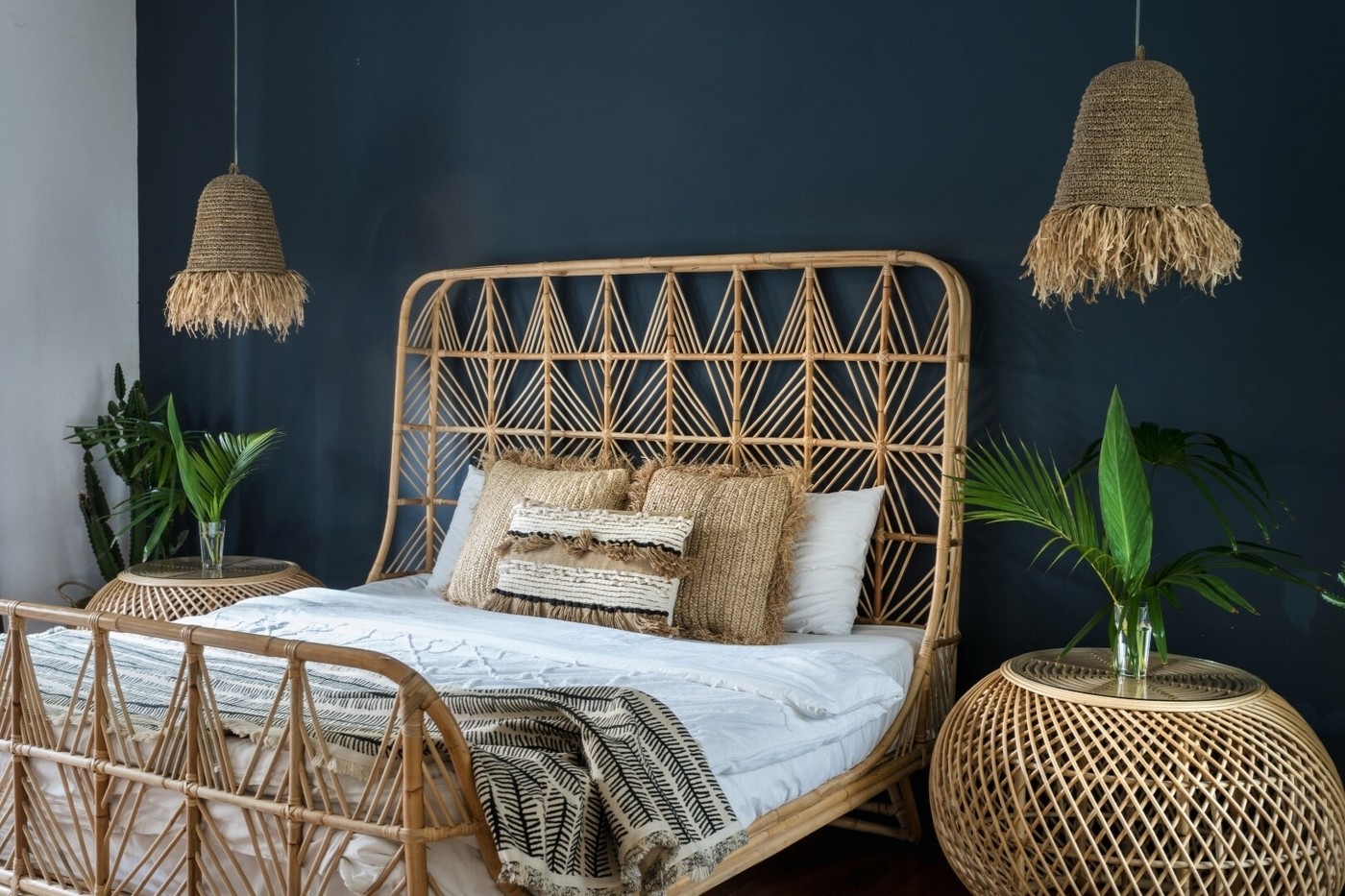 Here's what to expect, according to some of the leading paint brands, like Farrow & Ball, Dulux and Benjamin Moore:
Revitalizing green: Associated with the great outdoors, green has revitalizing, de-stressing and uplifting qualities, making it an appropriate choice for the environmentally friendly and wellness-focused tendency. Expect everything from rich forest greens and emeralds, to olive, sage and other grey-green shades.

Refreshed primaries: Introduce a light and airy note to your home with a refreshed primary palette. From sky blue to pastel pink and lemon yellow, these colors promise to open up and rejuvenate your home.

Restorative neutrals: Nourish your senses with soothing neutrals and warm earthy tones. In line with sought-afterorganic materials, urban shades of grey have been replaced in favor of gentler, friendlier hues, like oatmeal, sand and beige, for a naturally calming and comforting effect.

Deep saturated shades: Perfectly balancing the soft neutrals, deep saturated colors celebrate the natural order with rich berry tones, deep blues and forest greens, evoking a feeling of warmth, intimacy and sophistication.