It's the American dream. A luxurious apartment in the beating heart of Manhattan, a thriving career, strutting around the metropolis in Manolo's, and sipping on cosmos.
Ten years on, And Just Like That… Sex & the City is back on our screens and we're reunited with our favorite columnist and fashionista, Carrie Bradshaw, and her longtime sweetheart, John James Preston, aka Mr Big. As we step back into theirapartment located on 1010 Fifth Avenue, we feel a distinct sense of familiarity, yet also of progress and the passing of time. Some things have hardly changed, like the distinct brown patterned Katie Ridder 'Oiseau' wallpaper, the enviable his and hers wardrobe, and the packed central library. However, much of the apartment has had a makeover and somehow feels more mature; intended as a visual metaphor of their relationship perhaps.
The primary setting of the first two episodes, we took our beady interior designer's eye into the couple's glamorous abode on a hunt for inspiration to create a luxury Big Apple apartment of our own.
So, what is Carrie & Mr Big's style?
Contemporary, sophisticated and characteristically chic, from fashion to interiors, Carrie never lets us down when it comes to smashing trends. Whilst her extensive wardrobe and vast shoe collection confirms her faithful marriage to fashion, it's clear her love affair with furniture has also been sustained and indeed developed over the past decade.
The couple's marital domicile is a tasteful cocktail of mid-century modern style with a hint of Art Deco and a fresh 21st-century twist. It's timeless and classy, yet also a unique expression of the homeowners' likes. The space sings with their shared value for the arts, with a distinguishable record collection and library, and a cultivated selection of artwork and decorative objects. True to their style, the apartment is rich with texture and pattern, from lustrous window treatments to striking abstract wallpaper designs. This, combined with a consistent, sophisticated color palette, results in a space that feels composed and comfortable, yet also fun and playful.
Key interior design takeaways
Muted, contemporary color palette
Abundance of texture and pattern
Mix-match of styles
Artful approach to decor
A focus on form and beauty in design
Preference for refined materials
Luxurious lighting effects
How to create your own Sex and the City - style apartment
Ready to follow in Carrie Bradshaw's Manolo-clad footsteps? Here's how to create an effortlessly stylish Big Apple apartment of your own…
1.

Compose a sophisticated urban color palette

A continuation of the cityscape, the color palette of the apartment resembles NYC's tall buildings, the dark shadows they throw, the reflection of the blue sky on glass façades, and the golden shimmer of the city that never sleeps. Think along the lines of a warm-toned monochromatic backdrop with a range of sophisticated gray shades, punctuated with playful blue accents and uplifting metallic detailing. Subtle and subdued, the unobtrusive scheme promotes a tranquil escape from the hustle and bustle of the metropolis.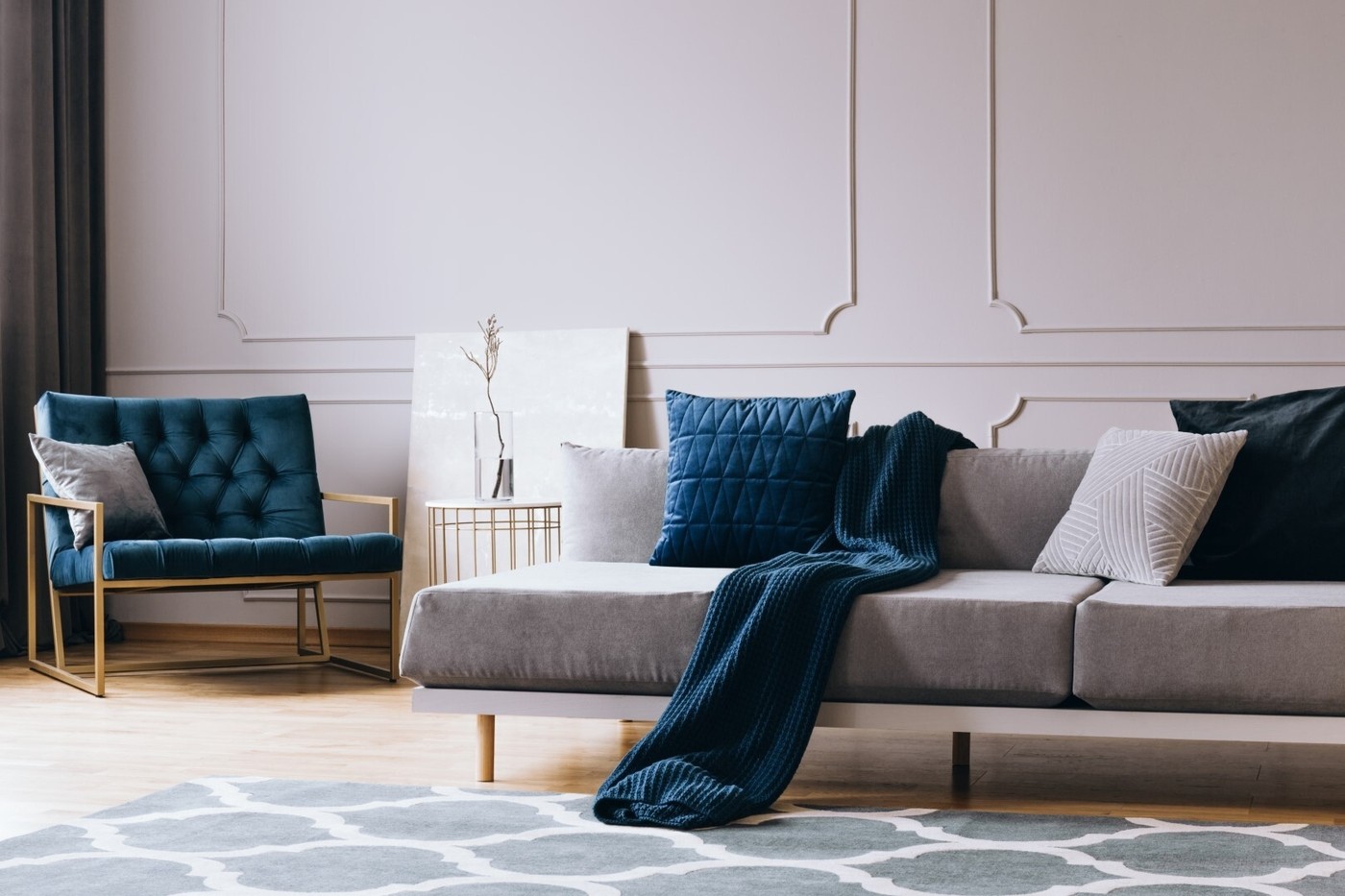 A contemporary neutral, gray provides a versatile background on which to play with fun accent colors. Whilst Carrie and Mr Big have opted for soothing blue tones, why notadd a personal touch with an accent color that resonates with you, like warm honey yellow, striking emerald green, or soft pink, for example. Ground the scheme and add depth with refined dark wood flooring and add warmth with gold brimmed accessories, hardware and lighting.
2.

Embrace the wallpaper trend and experiment with pattern

Prevent gray schemes from feeling flat and uninspired by experimenting with plenty of patterns. The couple have embraced the current wallpaper trend, with a mix of abstract textured designs and nature-inspired prints, as well as a mural of the Chrysler building. Make playful use of pattern by applying it to one wall to make a focal point or feature. Or, if you're lucky enough to have wall panels, use them as a frame, or paint them in a complementary hue to break up the print.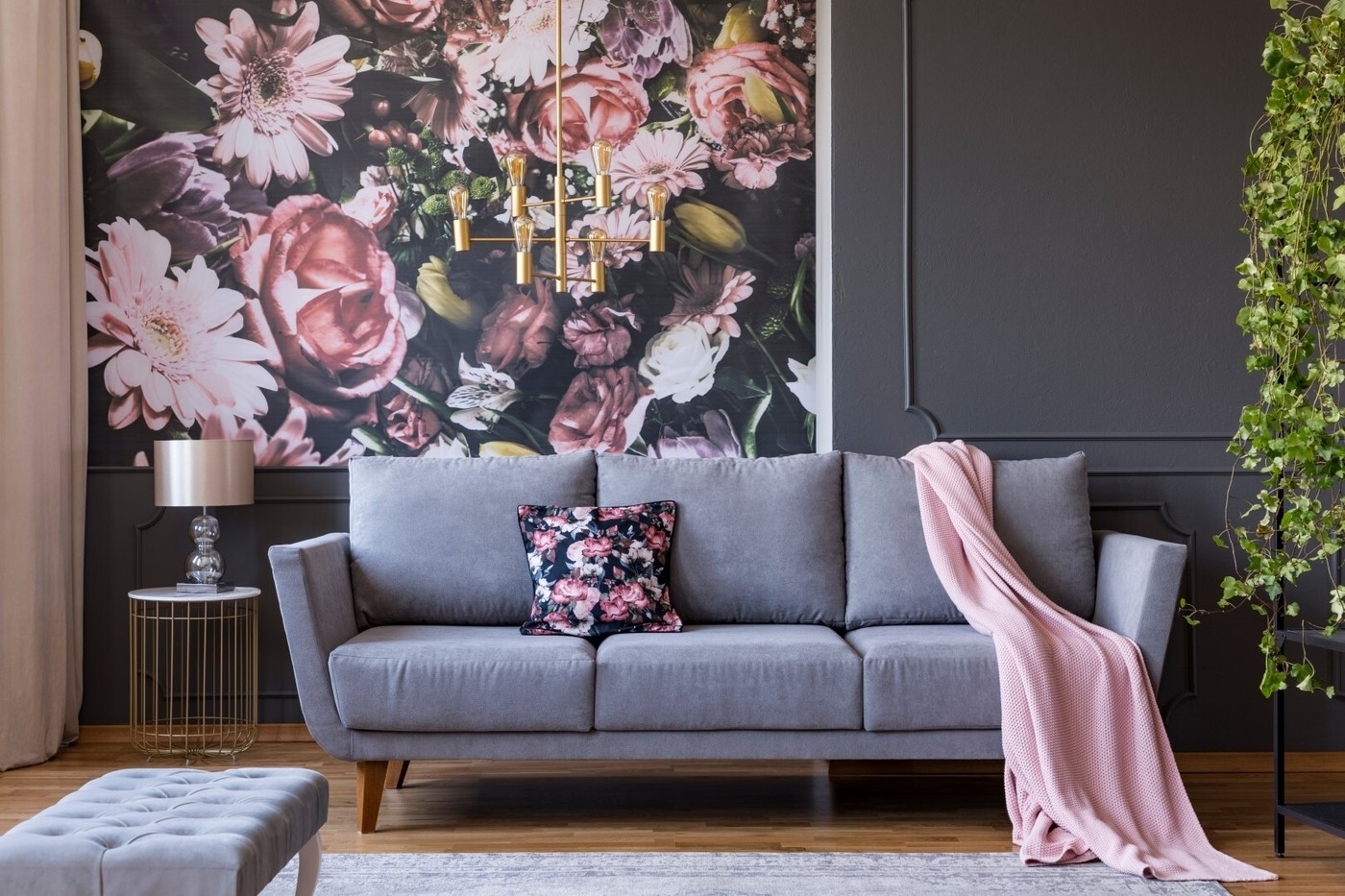 Remember, to make a small room feel bigger and brighter, opt for a wallpaper in a light tone with a small pattern. Big, airy rooms with plenty of natural light tend to be more lenient when it comes to experimenting with big, bold patterns and darker shades. Avoid the room feeling overpowered by pattern and texture by pairing striking prints with simple and unfussy decor.
3.

Opt for luxurious window treatments

Forget about popular Roman blinds and contemporary rollers, we're looking for something a little more luxurious, like full-length taffeta curtains.Once reserved for ball gowns, it's unsurprising that the lustrous fabric caught the fashion-conscious attention of Carrie Bradshaw. Synonymous with grandeur, opulence and Carrie's unwavering taste for glamor, taffeta is smooth, lustrous and has a beautiful sheen. And, when mixed with contemporary decor, the traditional-style window treatment has a dramatic and striking effect.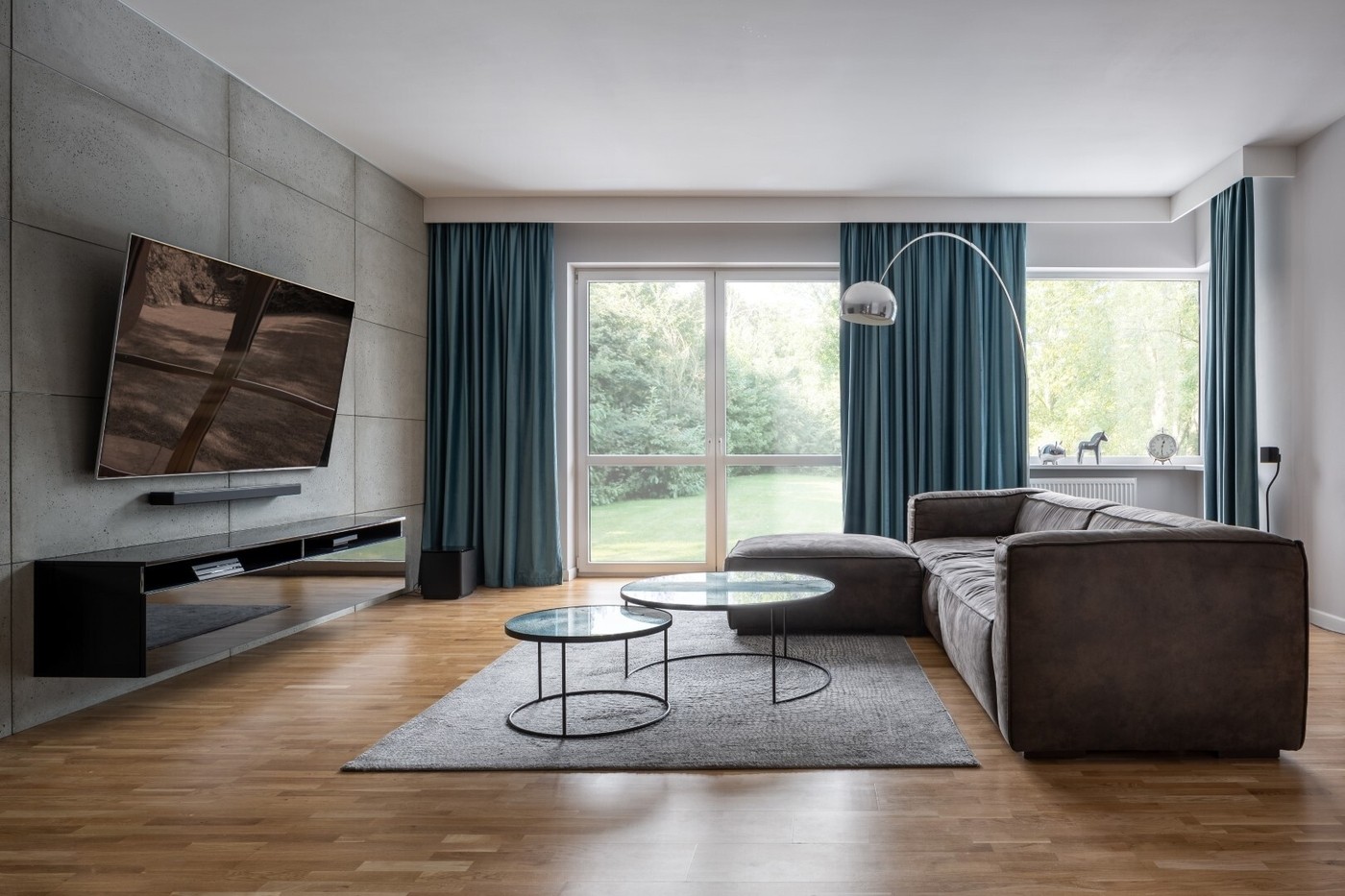 Turn up the drama with fancy pleats and decorative headings, and some equally dazzling tie backs. To avoid the traditional curtains looking out of place in a contemporary setting, mix in some other classic furniture pieces, such as a chair, desk or vintage floral rug. This will create balance and give the room a fun, eclectic vibe. You can also make the window treatment look more modern by choosing a contemporary shade, like gray, and hanging it on a modern-looking metal rod.
4.

Mix and match different styles

Carrie has never been afraid to mix and match when it comes to fashion, therefore it comes as no surprise that she has projected her eclectic style onto the couple's home decor. Let your creativity flow and combine objects and furniture with disparate styles; eclectic decor is all about mixing the old with the new, creating visual interest, and carefully curating a unique aesthetic built around your personal style.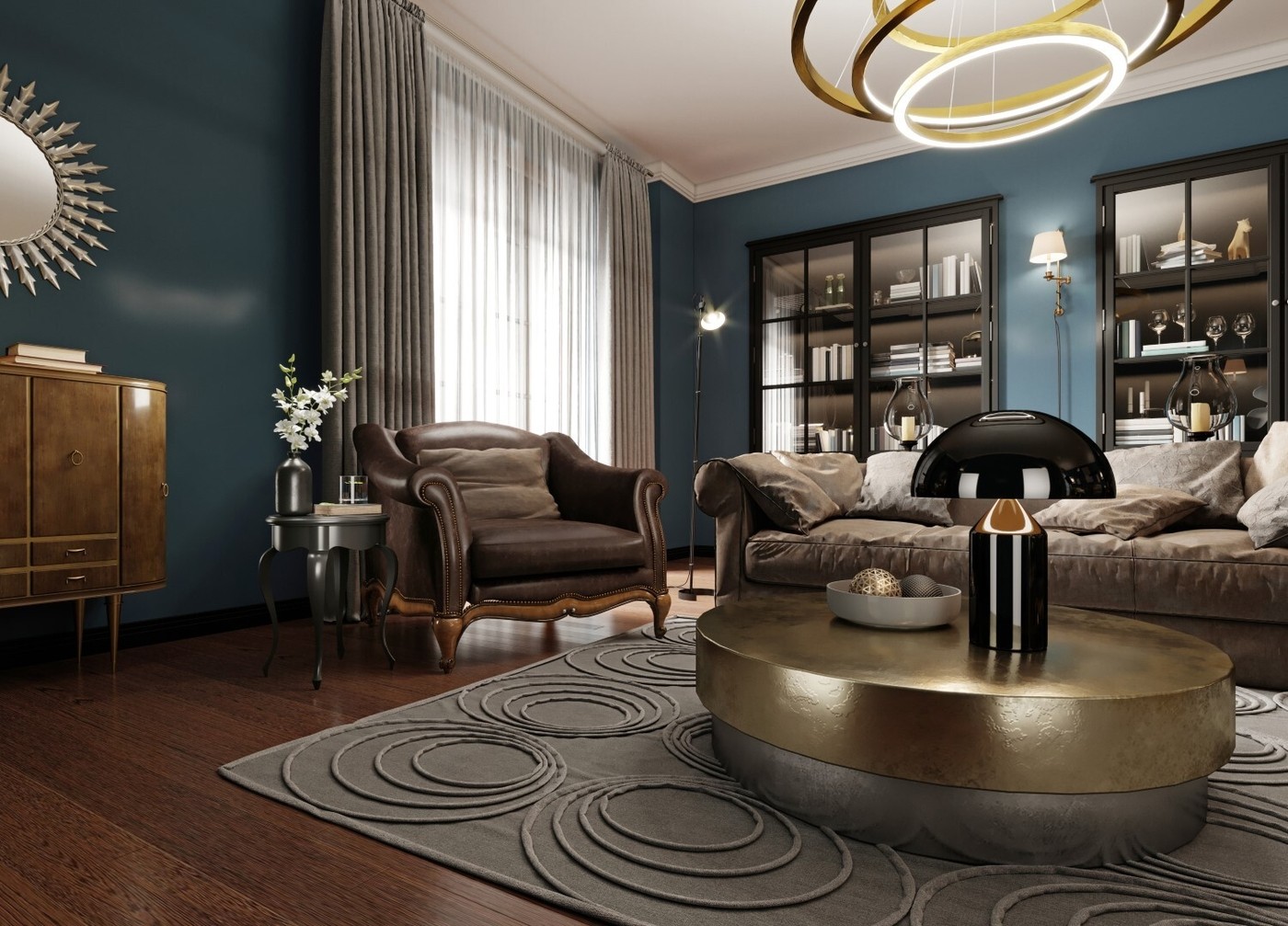 Create a cohesive look by findinga unifying element, like color, that ties the disparate styles together. You could choose a few colors and repeat them throughout the scheme via upholstery, rugs, decorative objects, and artwork, for example. Avoid the space feeling cluttered and busy by leaving room for negative space and creating balance with scale and symmetry.
5.

Adopt an artful approach to accessorizing

If anyone understands the art of accessorizing, it's Carrie. Like no outfit is complete without a pair of Manolo Blahniks and some OTT accessories, nor is a room complete without some inspiring artful decor. Accessories fulfill the same function in the home as they do in fashion; they pull a style together, elevate the space, and exhibit a small taste of the homeowner's unique character.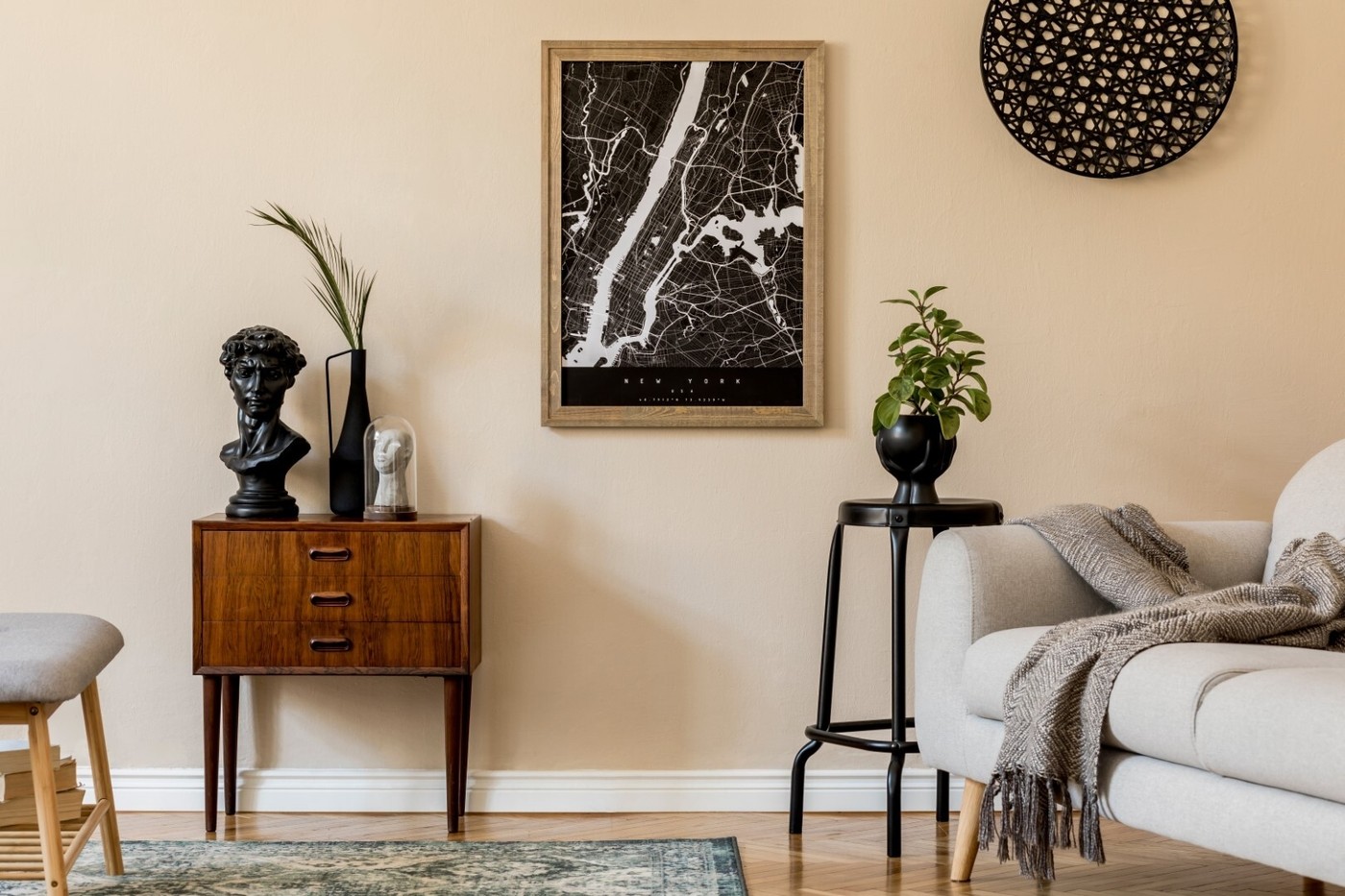 If, like Carrie and Mr Big, you have an appreciation for the decorative arts, consider investing in some sculptural lighting and beautiful vessels in contrasting and complementary colors. A striking piece of artwork is a great way to dress up a blank wall and create a focal point, or even determine the color scheme. When accessorizing, take care to consider visual balance and scale. Make sure the objects are in proportion to the size of the room; too small and they can go unnoticed, too big and they can overwhelm. And, create visual harmony by implementing symmetrical arrangements, paying special attention to the size and color of the ornaments.
6.

Prioritize refined and polished materials

Refined materials and polished finishes predominate in Carrie and Mr Big's apartment, resulting in a luxurious and sumptuous look; from glamorous marble bathroom tiles and countertops, varnished hardwood flooring and a sculptural ceramic backsplash (honors of Heath Ceramics), to taffeta curtains, plush rugs, and a wool-mohair sofa.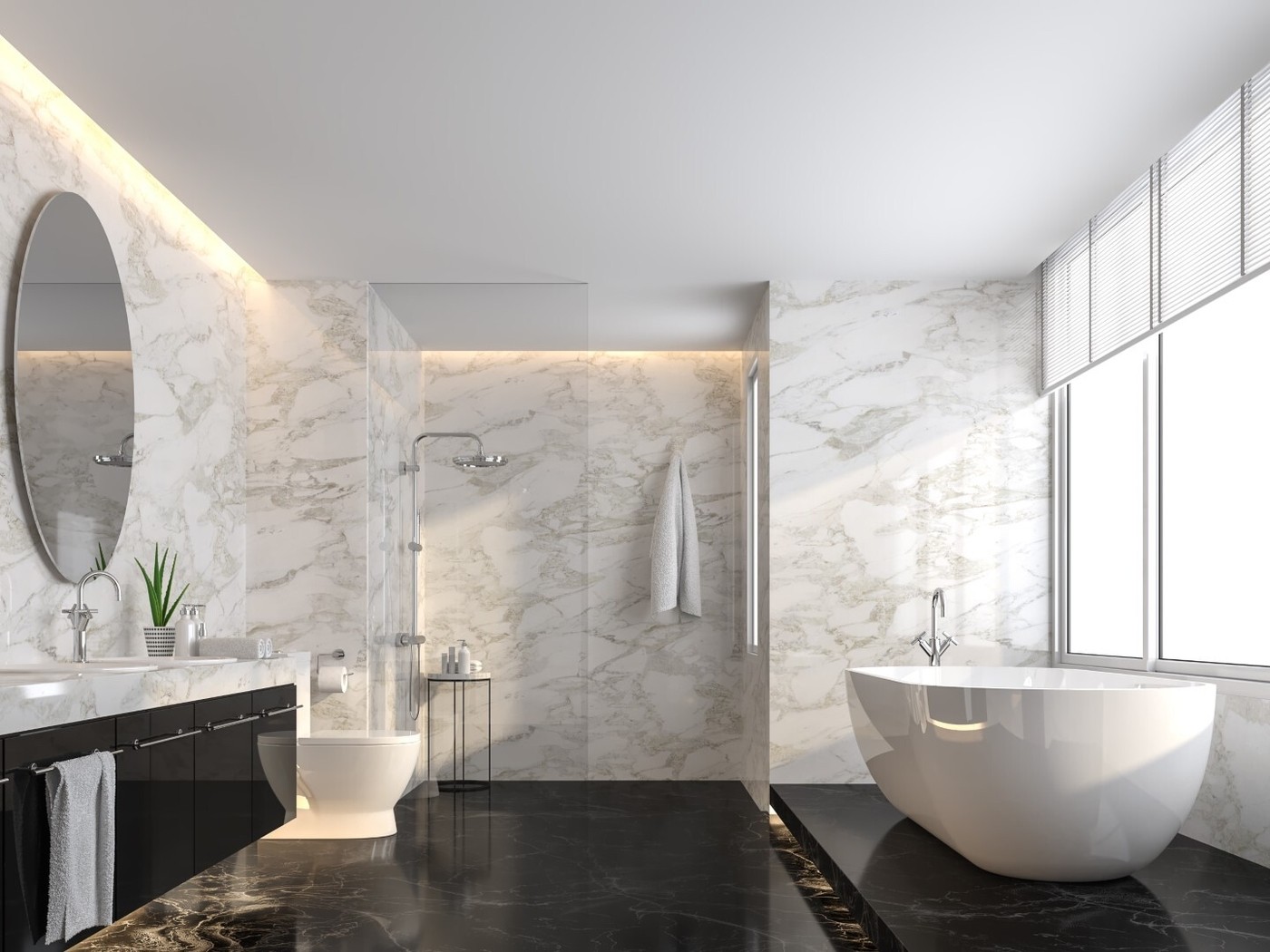 An abundance of high quality materials is a must to achieve a timeless, sleek and elegant interior. Look for furniture with clean lines and smooth surfaces and keep textures varied to add depth and dimension, as well as visual interest. Break up rooms where there are lots of shiny, hard surfaces, like in kitchens and bathrooms, with functional and decorative accessories.
7.

Transform the space with strategic lighting

Never underestimate the importance of good lighting in interior design. More than just functional, it has the power to transform a drab room into a space worthy of a place on the cover of a glossy magazine. In their apartment, the couple have experimented with almost every trick in the luxury lighting book, including stylish statement pendants, sculptural table lamps, smart wardrobe lighting, ambient cove lighting, and desirable backlit marble.