Teal is a medium to deep green-blue color. It is made by combining blue and green into a white base. Teal blends blue's tranquil stability with green's optimism, which gives the color a calming balance. Before you start designing with teal, learn how it may influence your mood and behavior.
What are the Best Ways to Use Teal in Your Home?
Teal is an excellent wall color in spaces where you want to relax and unwind, regaining balance. Try using it in living rooms or bedrooms. To avoid overwhelming the room with darker shades of teal, paint a singular accent wall.

Add teal accents such as throw pillows, table lamps or art to balance more vibrant colors or to add a punch of color to a neutral room.

Use teal in bathroom, specifically as wall paint, to create a restorative, spa-like atmosphere.
Paint cabinetry or the inside of bookcases teal for a unique way to incorporate the color into a space.
What Colours Go with Teal?
Teal is a combination of blue and green mixed with white. It is calming and refreshing. It can also add a bit of optimism to a room, a property it gets from green. Teal is easily combined with many other colors, however, before you start designing with teal, read about the 5 principal rules of color combination to make sure you create well-balanced, beautiful pairings.
1.

Teal + Pink

Teal and pink are a well-balanced combination. Teal's calmness nicely balances the energy of pink. For a more serene room, opt for lighter shades of both colors mixing them in with warm neutrals. For a bolder look, use a brighter pink and varying shades of teal. Try painting the walls a pale shade of teal and using stronger tones of teal and pink in the accent furniture and accessories.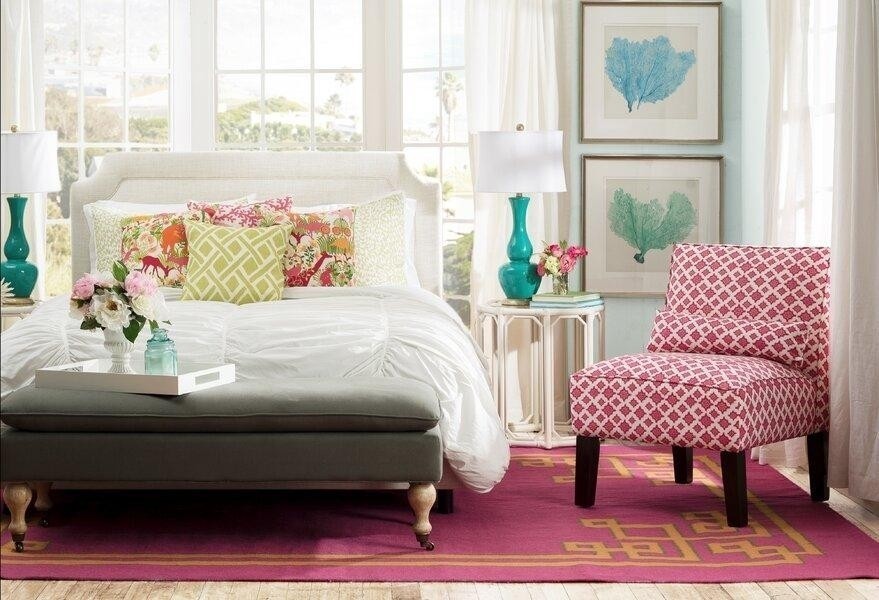 2.

Teal + White

Teal and white are a serene pairing that just cannot go wrong. These two colors are perfect for spaces of relaxation or rejuvenation such as a bedroom or bathroom. Likewise, use teal in a kitchen, for a refreshing feel. Paint the walls teal or add in teal accessories such as a fruit bowl on the counter. For a design twist, paint the cabinets a darker shade of teal.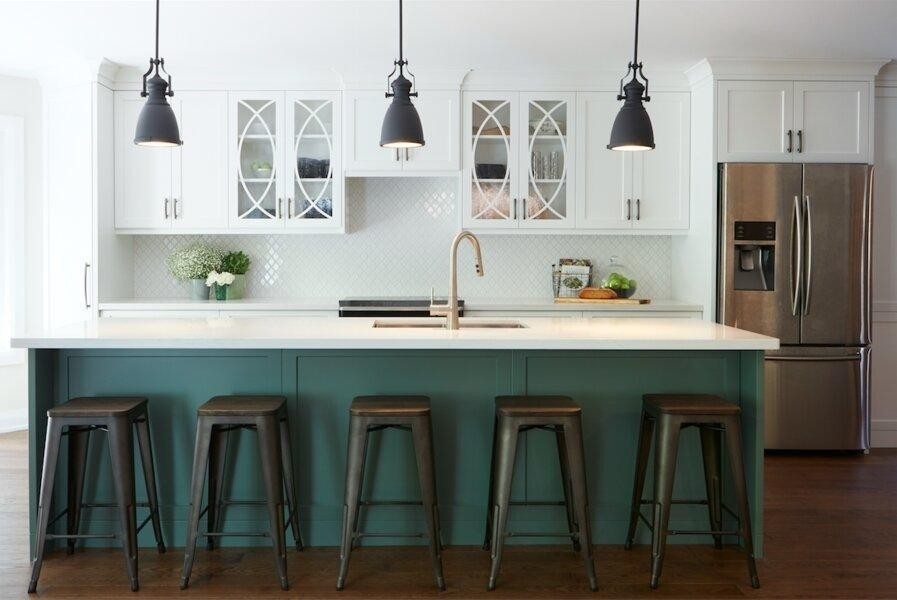 3.

Teal + Yellow

Teal with its blue undertones is a complementary color to yellow. Since yellow as a color isn't as easy on the eyes as teal, use teal as the foundation color and add in yellow in the accessories. Throw blankets, pillows, a rug or even table lamps in yellow ad a bit of energy and visual interest as they contrast nicely with the calmness of teal.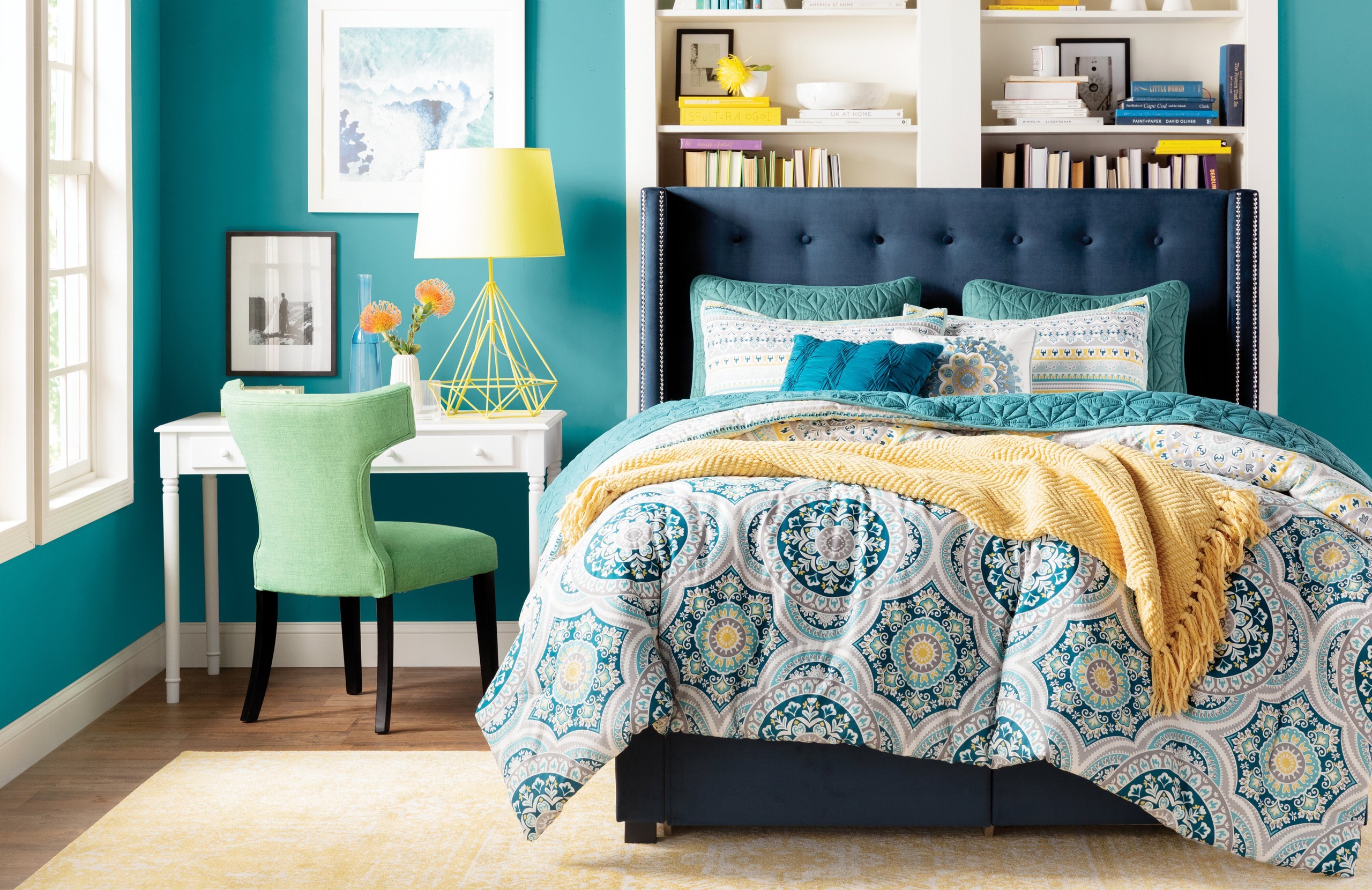 4.

Teal + Brown

The rich tones of brown blend well with the tranquility of teal. Teal adds a bit of interest and color without feeling too vibrant. In rooms with brown furniture, add in a teal rug or paint the walls a light teal. The rejuvenating quality of teal will help visually lighten the heaviness of the furniture.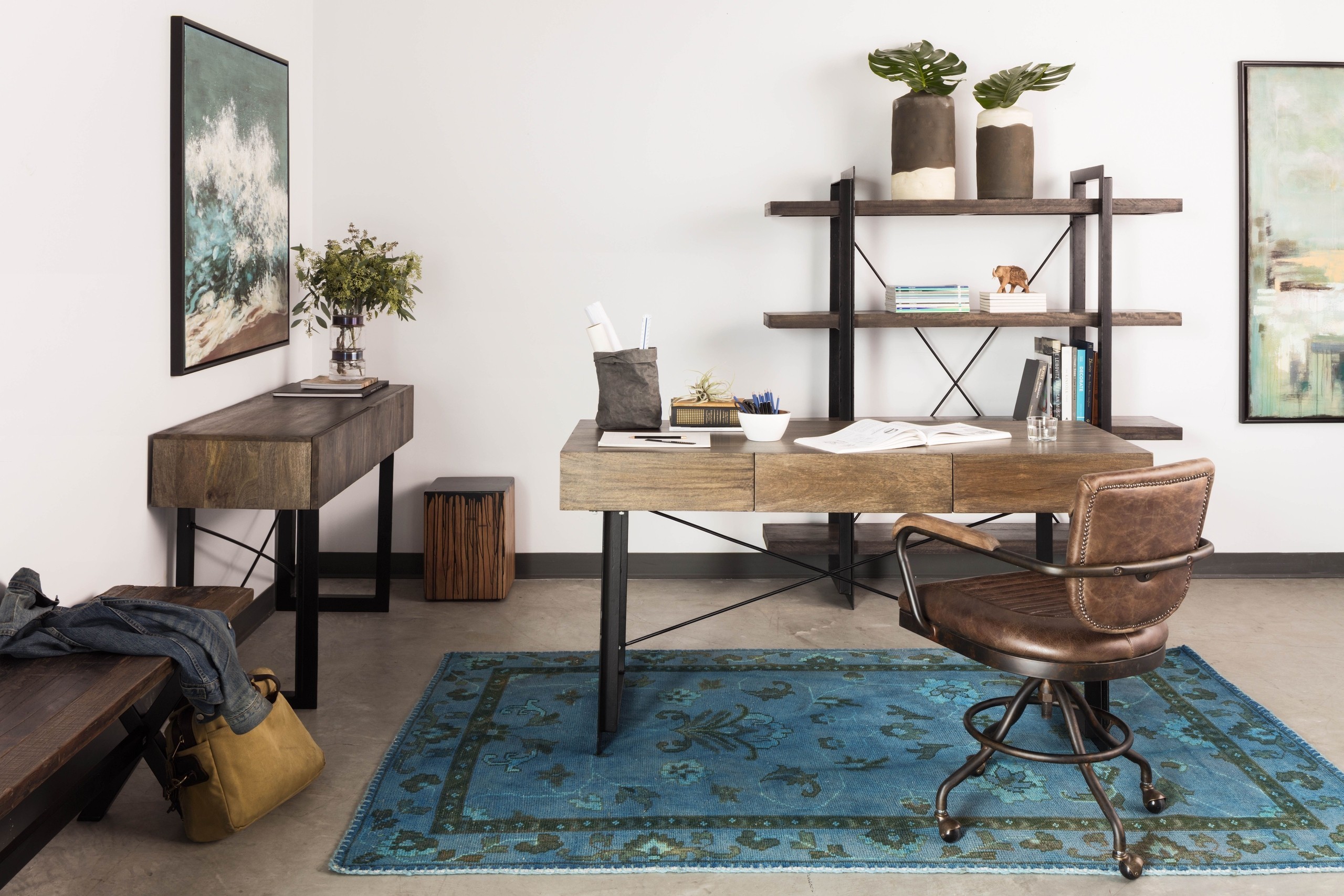 5.

Teal + Royal Blue

Teal and royal blue are a fun duo. Since they both have the visual tranquility of blue, teal and royal blue create spaces that are bold without being too overstimulating. Select one blue for the foundation of the room, using it on the walls and in the rug. Use the second blue as the accent color in upholstery, accessories and artwork.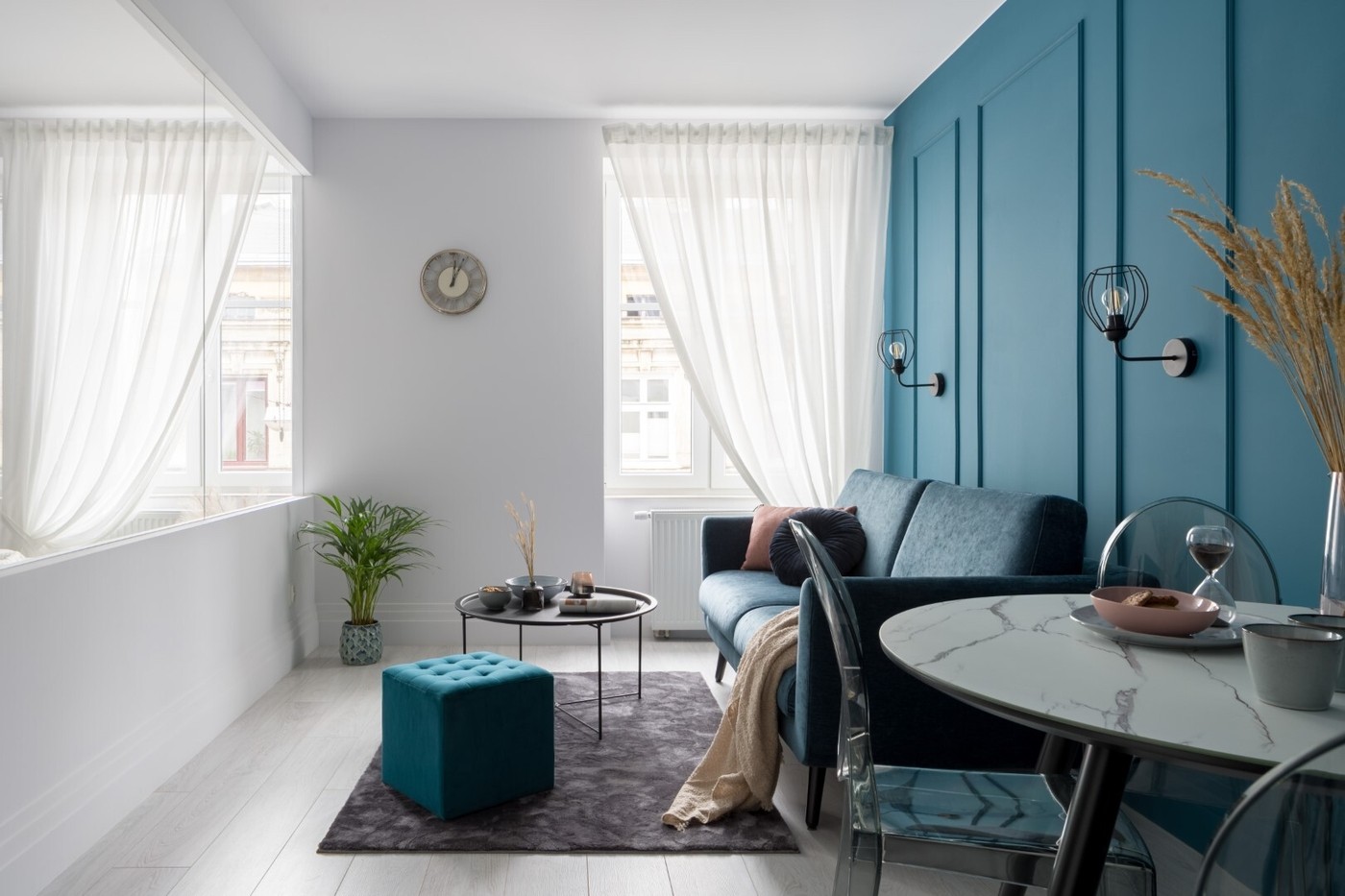 6.

Teal + Lime Green

Teal and lime green are analogous colors. They both have an optimism that feels refreshing in a space. The key to getting this duo correct is to use the 60-30-10 rules. Start with neutral colors at 60% then add in one of the colors at 30%, finish with other color as your accent color at 10%.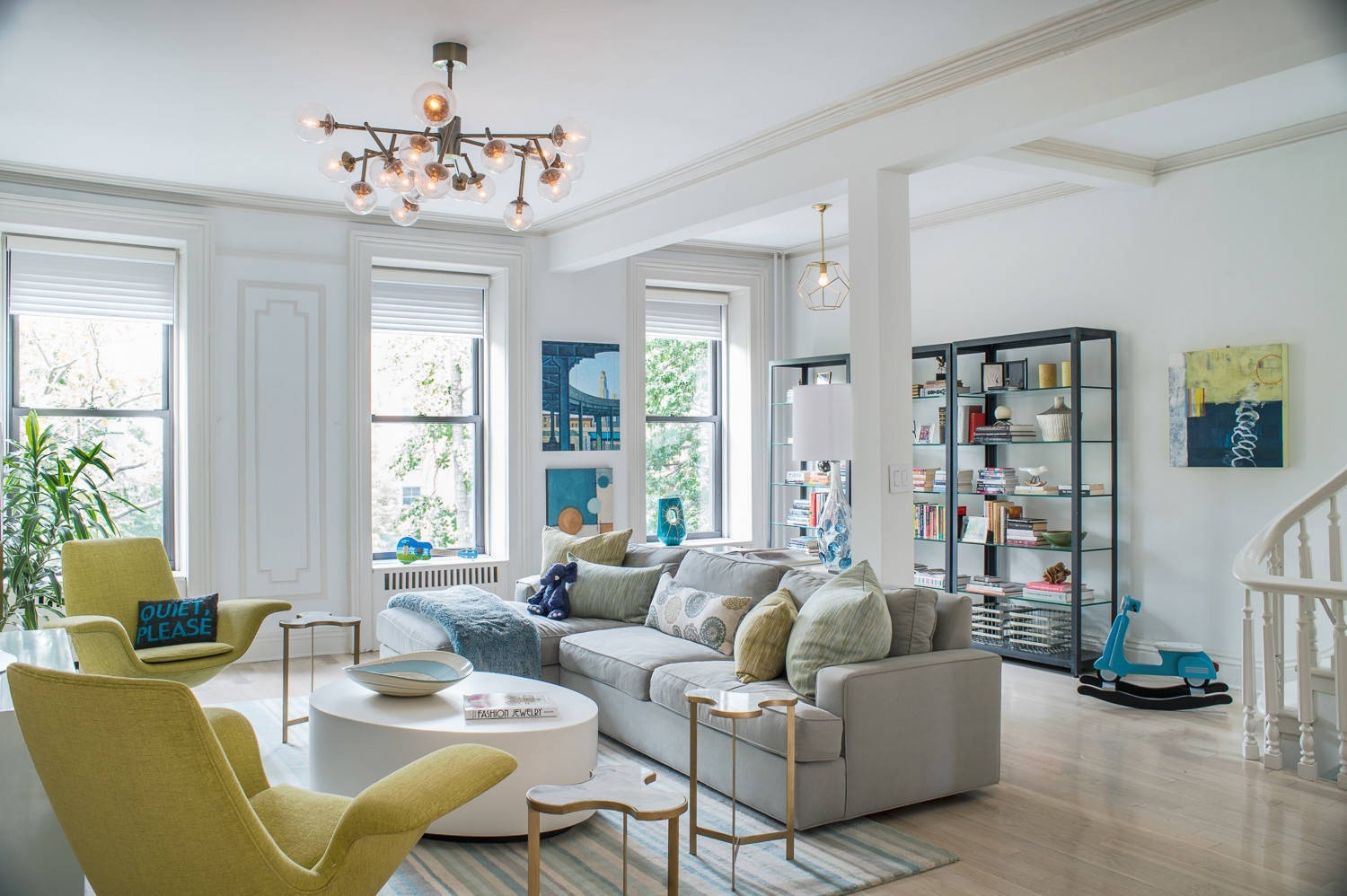 7.

Teal + Red

Teal and red are complementary colors. Teal provides visual balance to the vibrancy of red. Use teal as the main color in the room, layering in a red accent or two. Try using a red rug under teal upholstered furniture. Likewise, add a red throw pillow to teal furniture or select red art to really pop against a teal wall.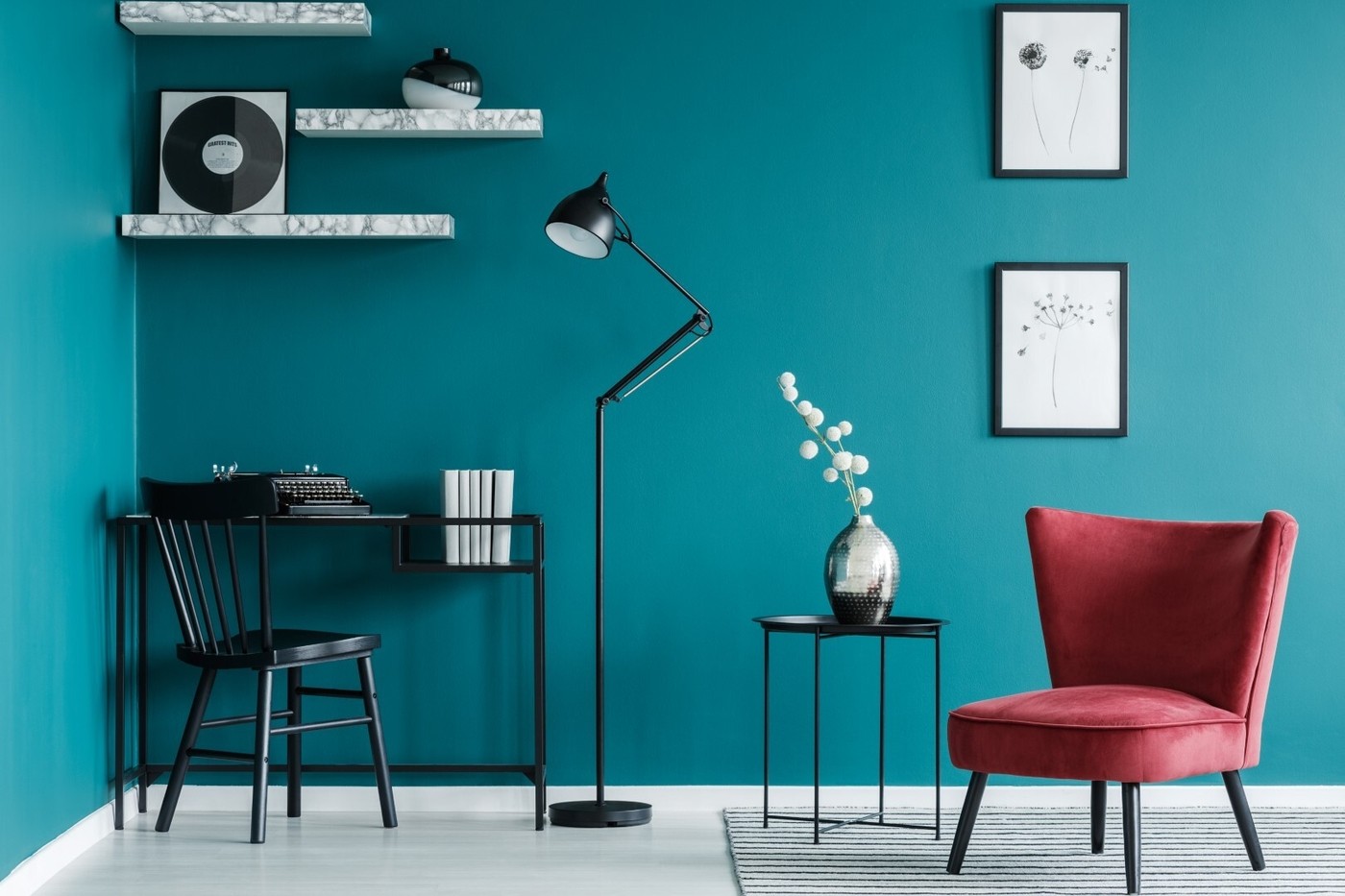 8.

Teal + Gold

Teal and gold are a hard combination to get wrong since they are both warm and inviting colors. Together they create elegant spaces. Use gold accented furniture next to teal upholstered pieces. In rooms with a teal painted wall, hang gold mirrors or framed art for a sophisticated look.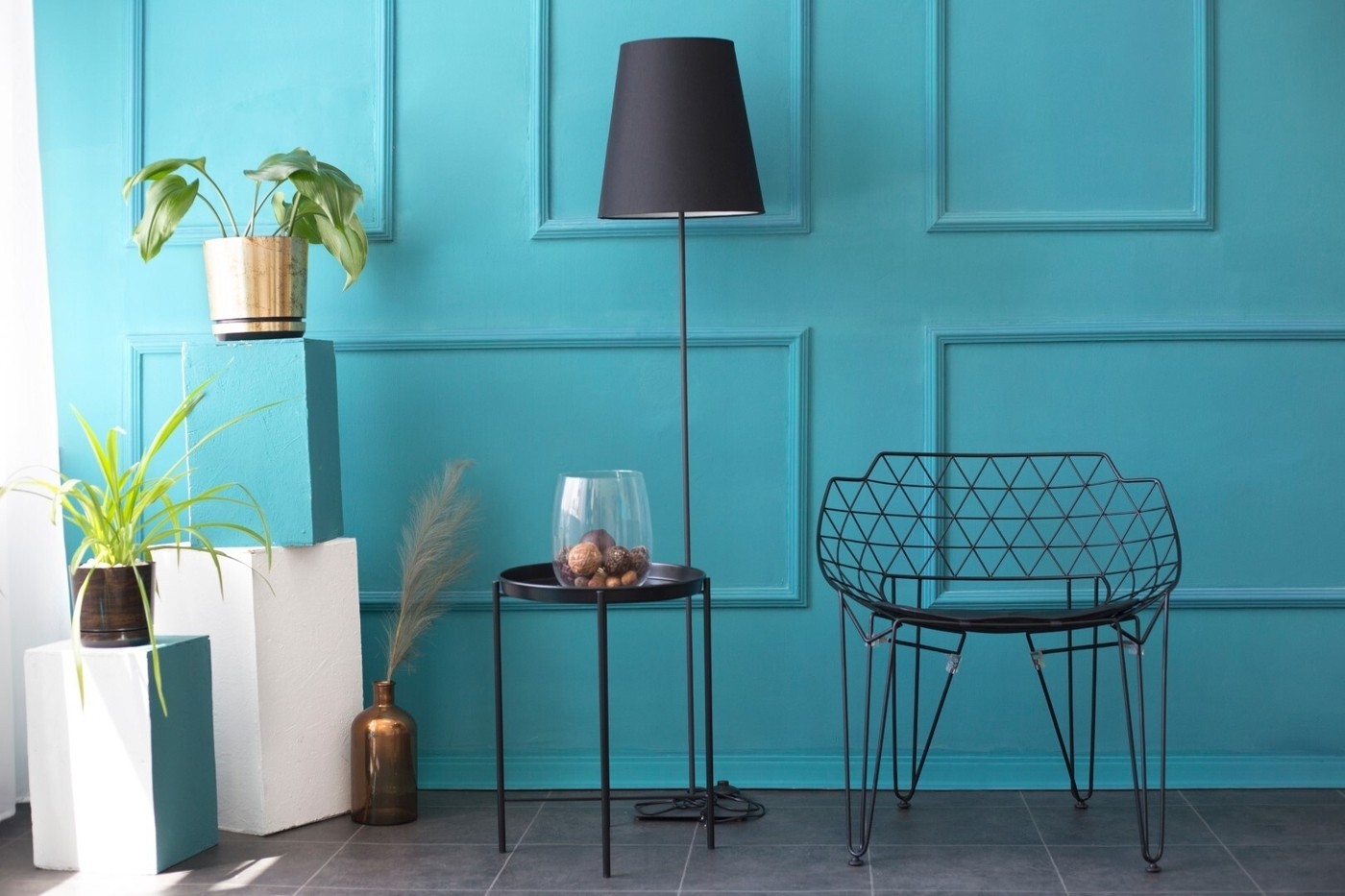 9.

Teal + Purple

Teal and purple both have blue undertones. They pair well but purple can visually overwhelm teal, so it is best to use it as an accent color only. Try using the 60-30-10 rules. Start with neutral colors at 60% then add in teal at 30%, finish with purple as your accent color at 10%.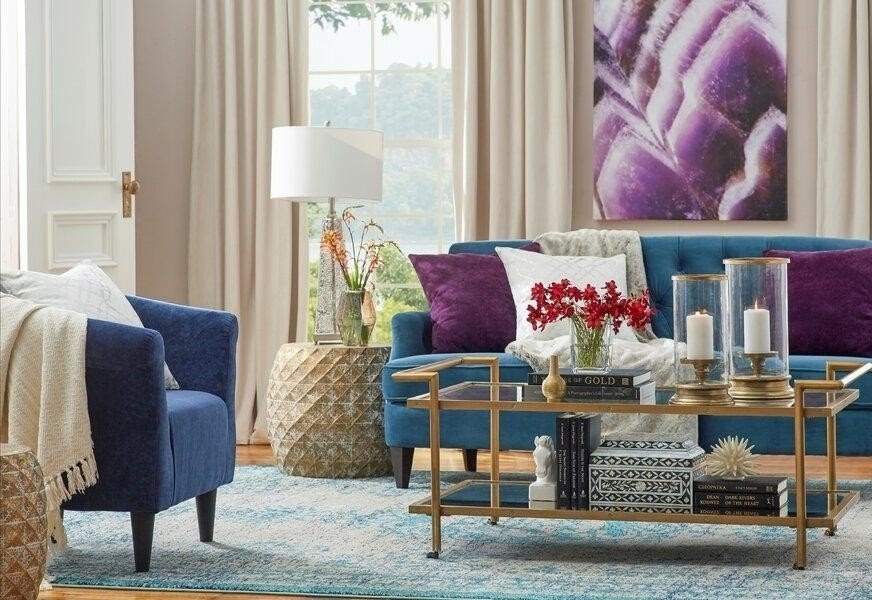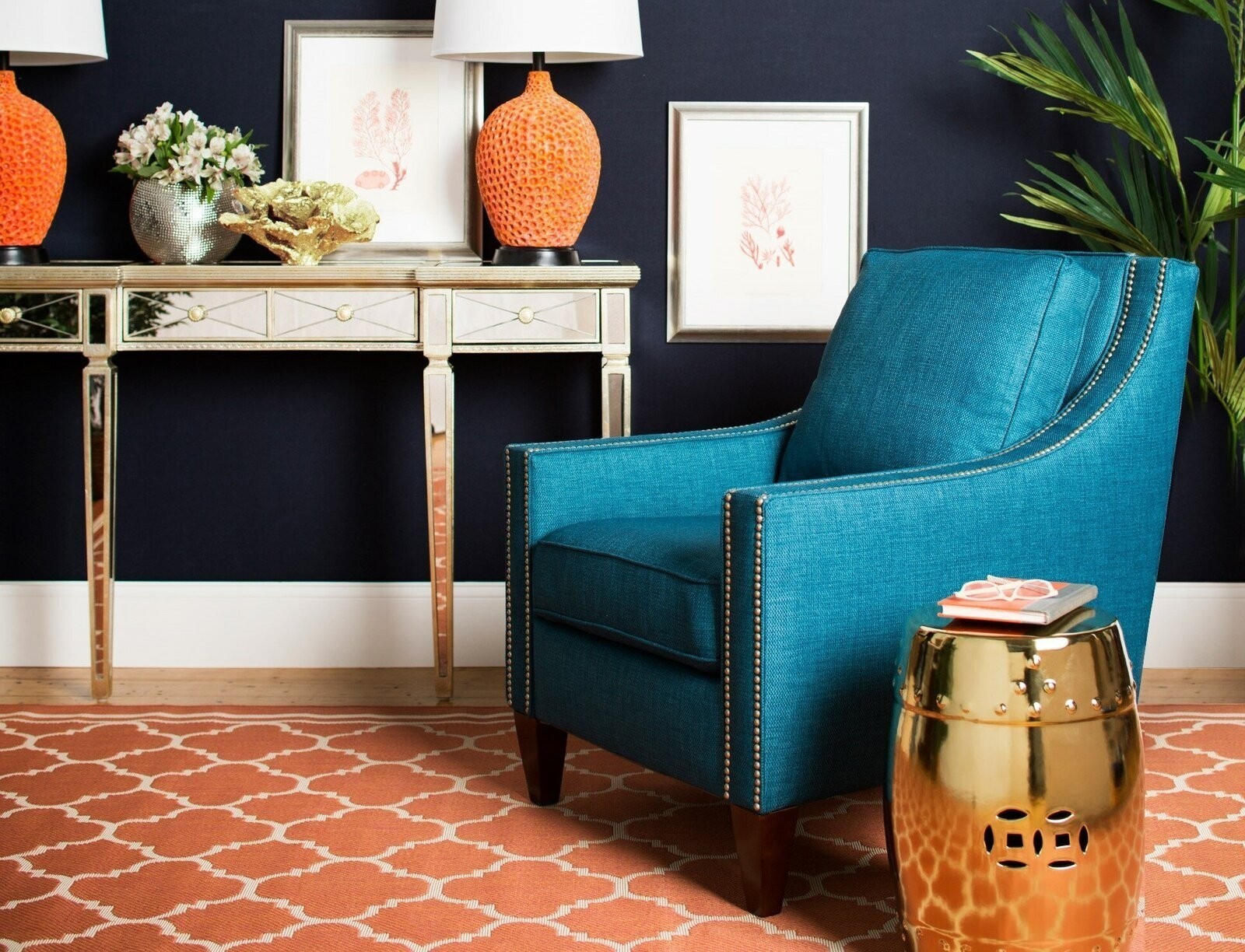 Interesting Facts About The Color Teal:
The name Teal comes from the Eurasian Teal, a common freshwater duck with a bluish-green stripe extending from its eyes to the back of its head. In 1917, people began to refer to the color itself as teal.

Teal is considered a darker version of cyan, one of the four inks used in color printing.

Teal has a lower saturation of color than aqua, which makes it easier on the eyes.
What is the Psychology of Teal?
The color teal has an understated elegance. It gains its calming effects from the tranquility of blue while the green provides an energizing optimism. Blue and green are two colors for which the eye requires little to no adjusting, which is translated as calm and restful. This unique combination of blue and green gives teal its healing quality. Teal is known as the color of restfulness as it encourages a calm and reflective mood. Furthermore, teal provides mental and spiritual balance.