Natural, neutral, never out of style. Brown is a popular hue in living room palettes and a particularly wise choice for your sofa.
From vintage mid-century vibes to the most contemporary feel, it can match different décors depending on the design you opt for. However, the way you pair it up with the other colors in your living room plays a major role!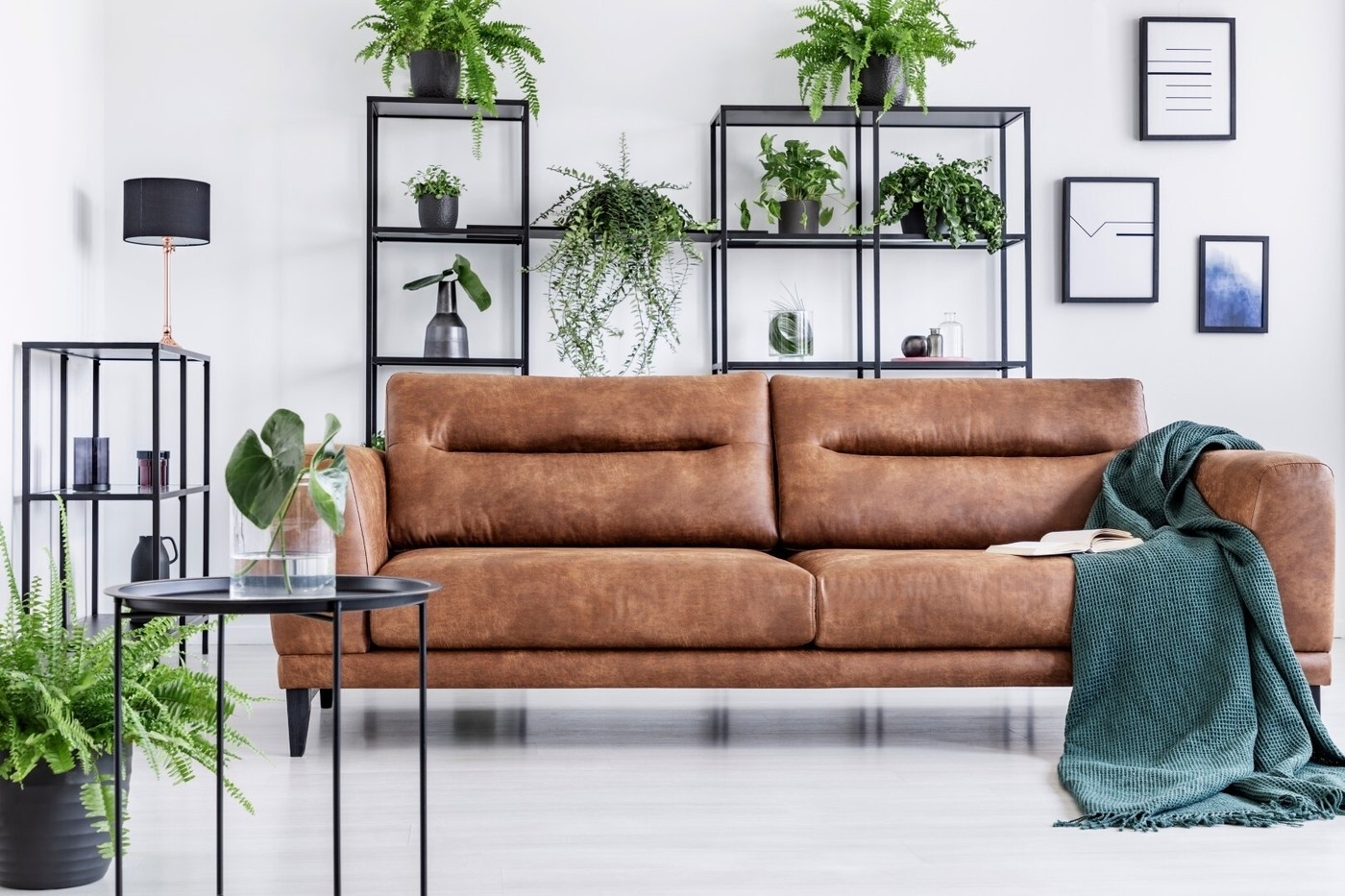 What is the psychology of brown?
Brown is a versatile natural color that, just like earth, is immediately perceived as solid, strong, and reliable.
While it can be associated with safety and resilience, excessive quantities of brown can run the risk of inspiring a sense of sadness and loneliness, especially its darker shades. Since it can result in a visually heavy look, we recommend avoiding a dark-brown overload.
Lighter brown shades are, on the contrary, an even more versatile neutral color that can help you create a strong foundation for your room.
At the same time, remember that brown is also a warm color that can convey a sense of coziness.
Why choose a brown sofa?
Whether it's leather or fabric upholstery, a brown sofa is an extremely versatile piece of furniture that can help you create a casual but cozy living room or, depending on its design, even a sophisticated feel.
A sofa in this color is especially handy if you're trying to maintain a warm palette consistent or find a model that works with a specific décor style, and particularly modern, mid-century modern, Scandinavian, or industrial.
While it could feel overbearing in a living room with walls in a dark wood shade or color, it'll immediately stand out against a white or light neutral background.
Finally, you can use bright accent pillows and accessories to get creative with it.
What colors go with a brown sofa?
Don't forget to keep the 5 rules of color combination in mind when decorating with a brown sofa, and especially the 60-30-10 ratio.
While the main hue in your living room will be the primary color of your walls and flooring, your brown sofa covers an important part with its 30%. The color of your accent pillows and smaller decorative elements around it will then fall within the minor but eye-catching 10%.
Let's see what color combinations work best with your brown sofa!
Brown sofa + white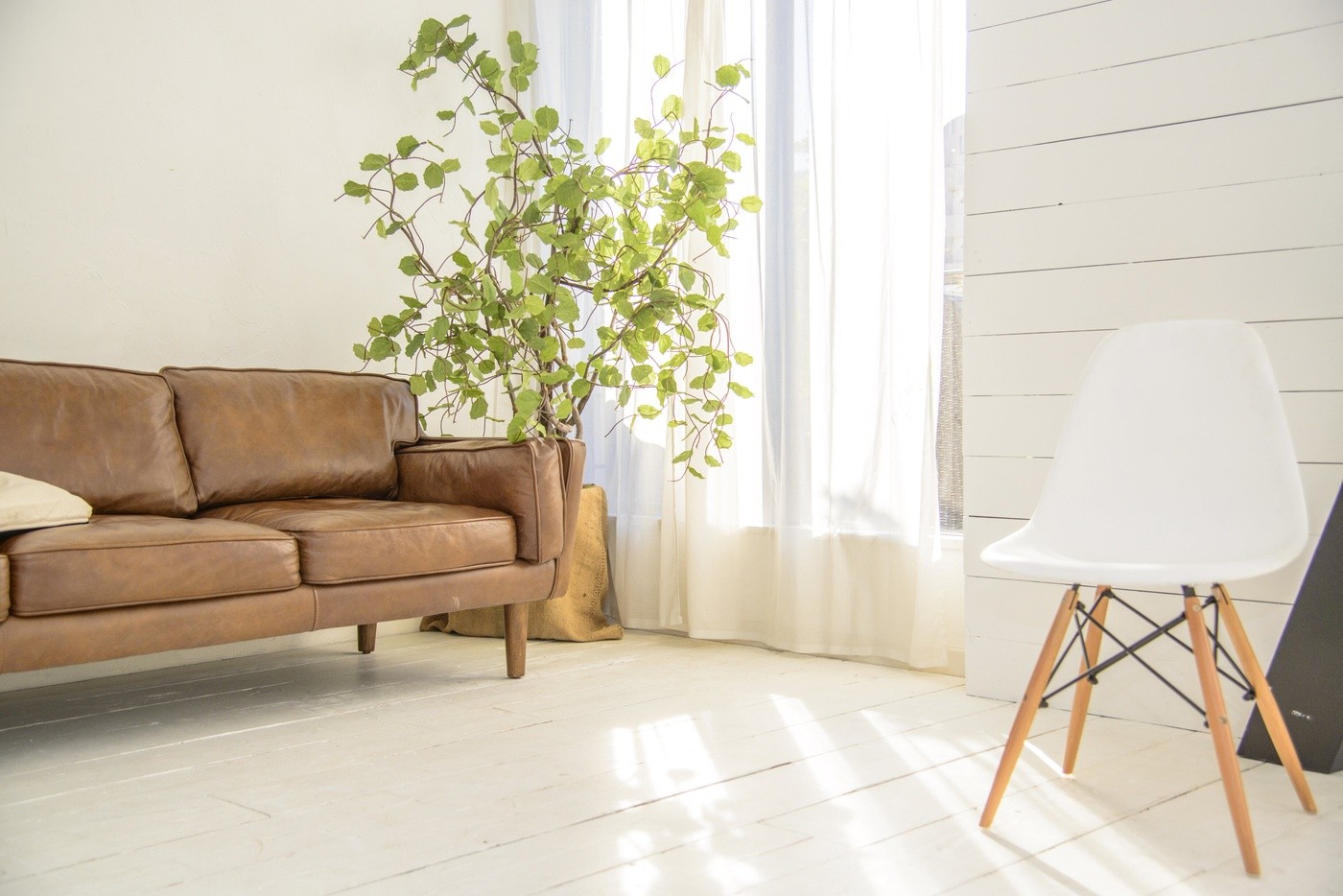 With white being the most popular color for living room walls, it's no wonder that it's a perfect pairing for your brown sofa!
Placing your warm sofa in front of a white wall will help you create a pleasant contrast while maintaining a consistent vibe since both brown and white are neutral colors.
White is also particularly helpful to avoid a dim vibe or a brown overload if your sofa is fairly dark: by pairing it with white walls, you'll amplify an airy element of light even in the darkest rooms.
If, on the contrary, you already have lots of brown and warm hues as your primary and secondary colors, you can always use white as an accent element. For example, as a coffee table or throw pillows.
Brown sofa + black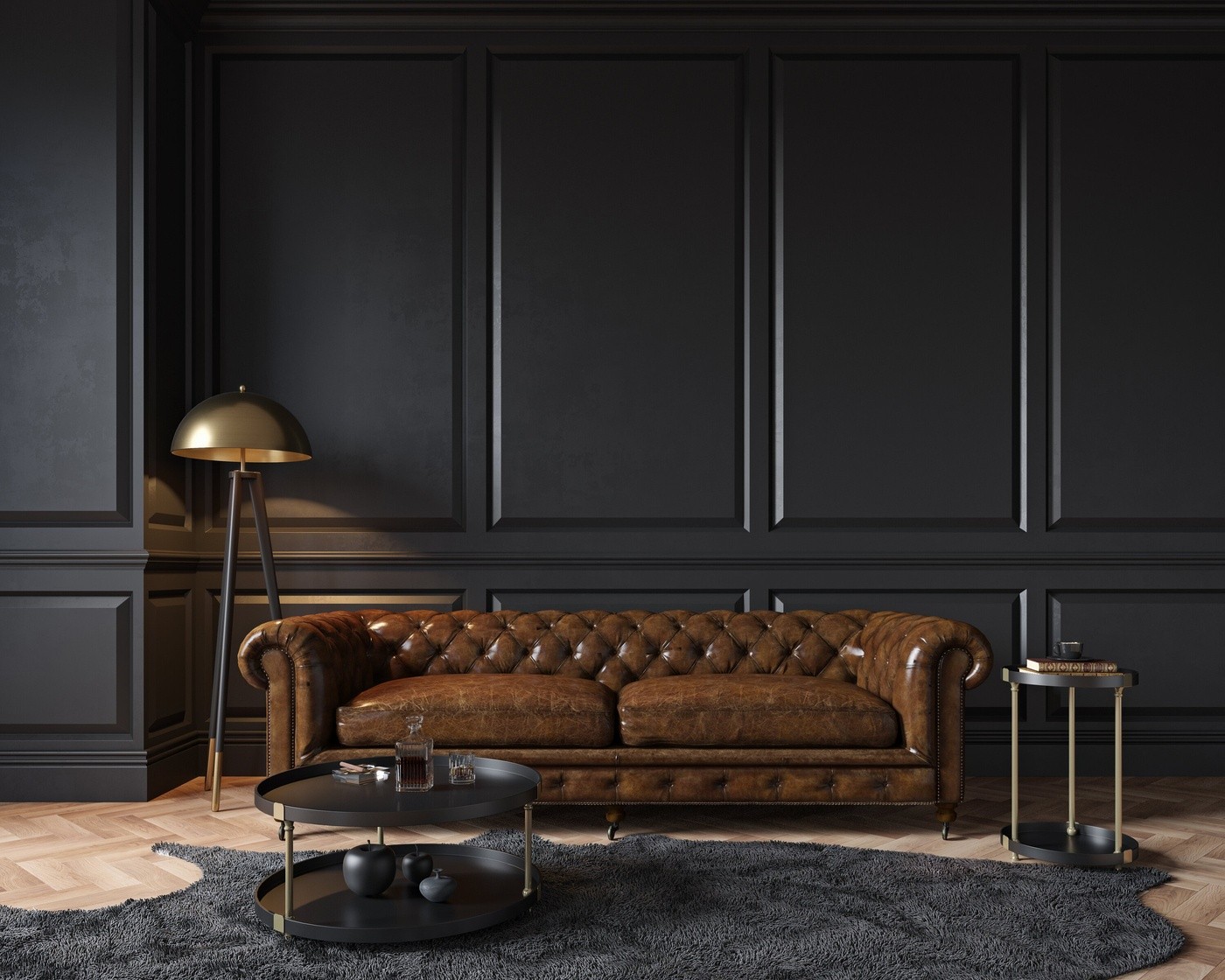 Brown and timeless black is another popular combination but, with the latter being such a heavy color, you need to use it carefully. In fact, we mainly recommend it with lighter shades of brown.
Alternatively, you can use it with a dark brown sofa to inspire a sense of sophistication or to match specific décors that are famous for having both colors in their signature palettes, such as industrial and modern.
Keep in mind that it's safer to pair brown and black in living rooms with plenty of natural light and white walls.
Brown sofa + yellow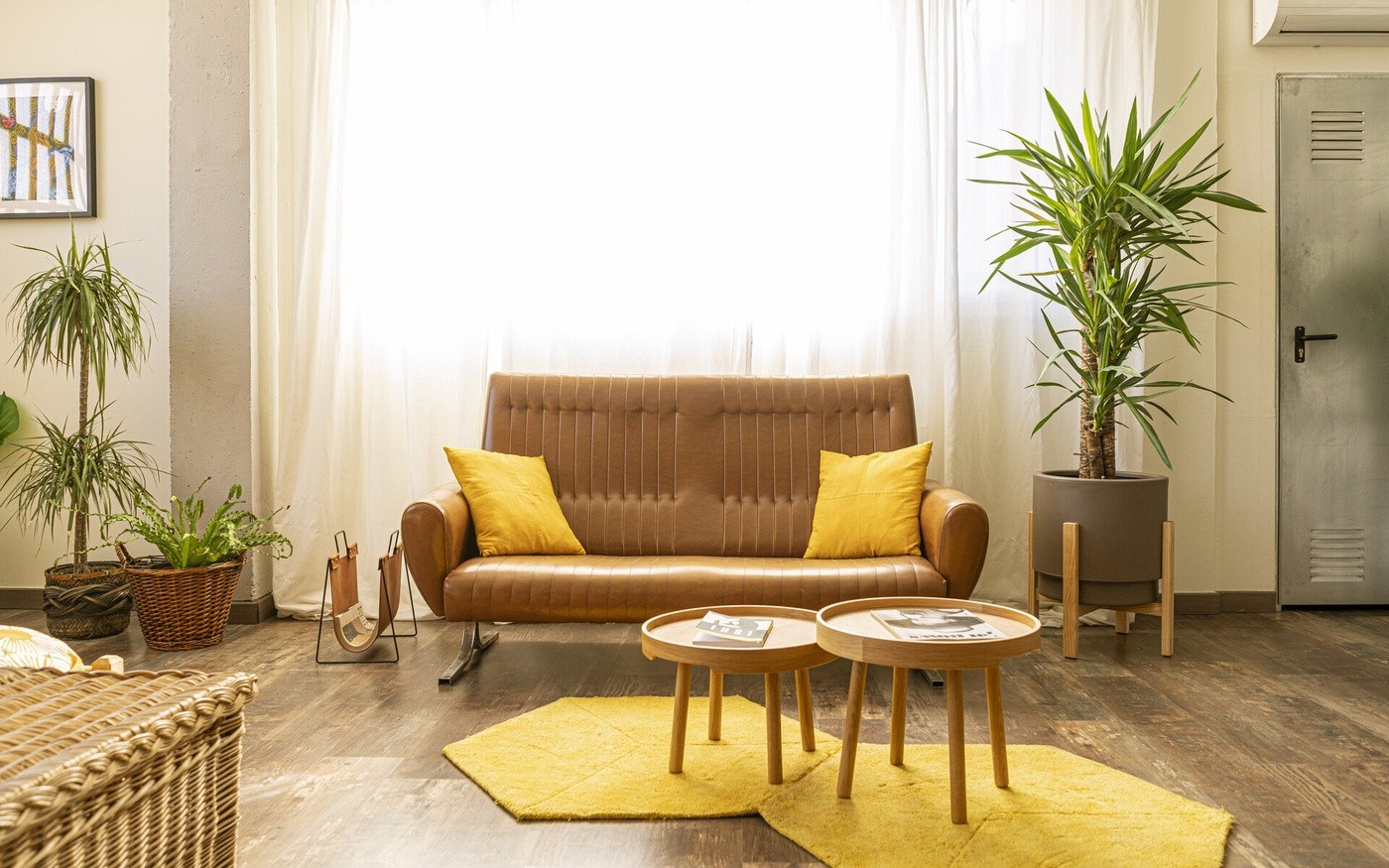 In our opinion, yellow is the best accent color in a living room palette that involves a brown sofa! This is because it's bright enough to stand out but it still maintains a warm, consistent palette.
From wall art to throw pillows, yellow elements will immediately stand out around your brown sofa.
This is a versatile choice that can work with several interior styles, but we especially recommend it in vintage or mid-century modern settings and, thanks to yellow's natural feel, Scandinavian décors.
Brown sofa + orange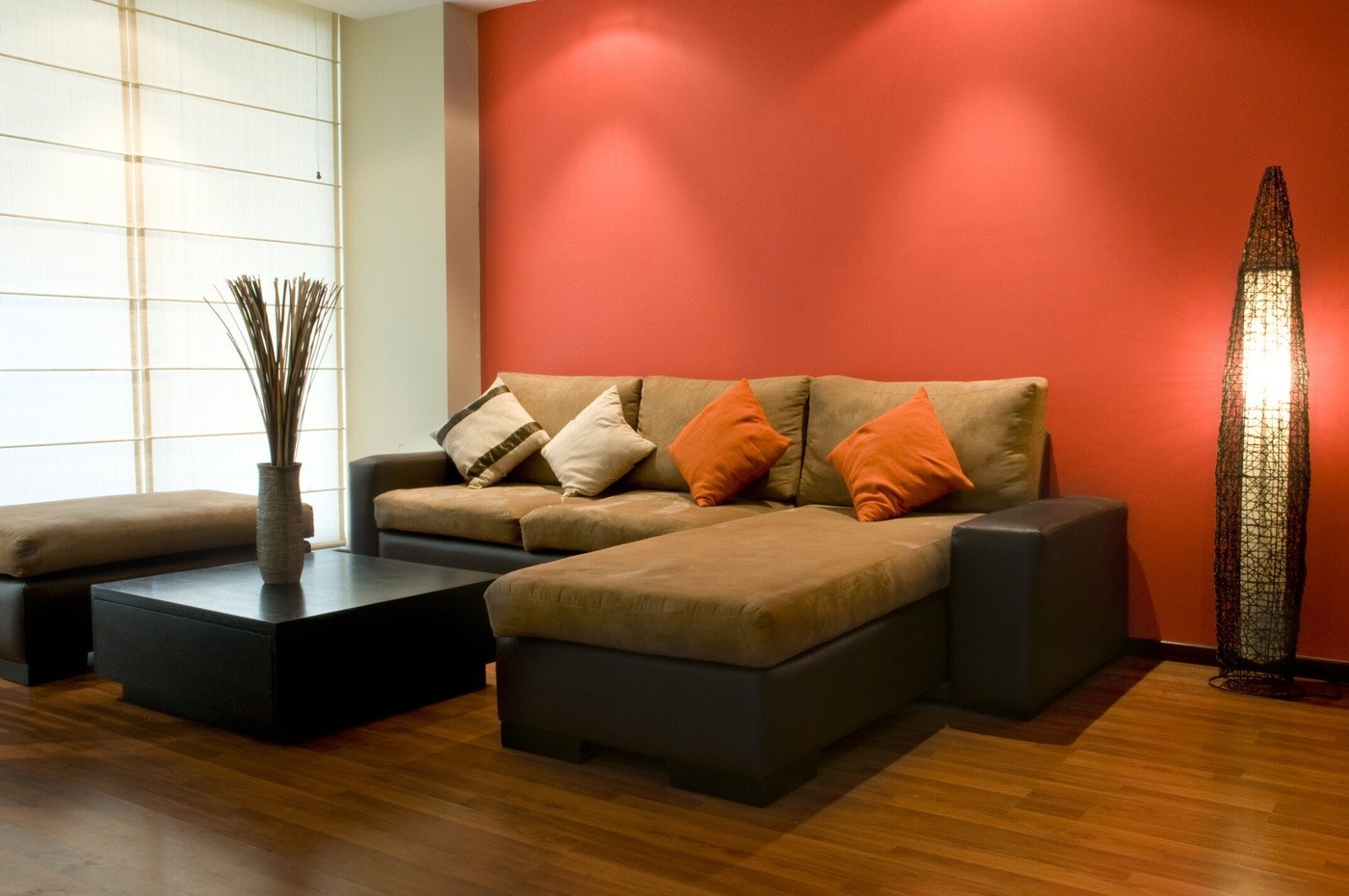 While it might not be the most popular choice, a selected number of orange accents can work really well with brown sofas.
They can actually help you add an energizing sense of brightness and cheerfulness while reducing the heaviness of the darkest brown rooms.
At the same time, orange maintains the consistent vibes of a warm palette.
Brown sofa + blue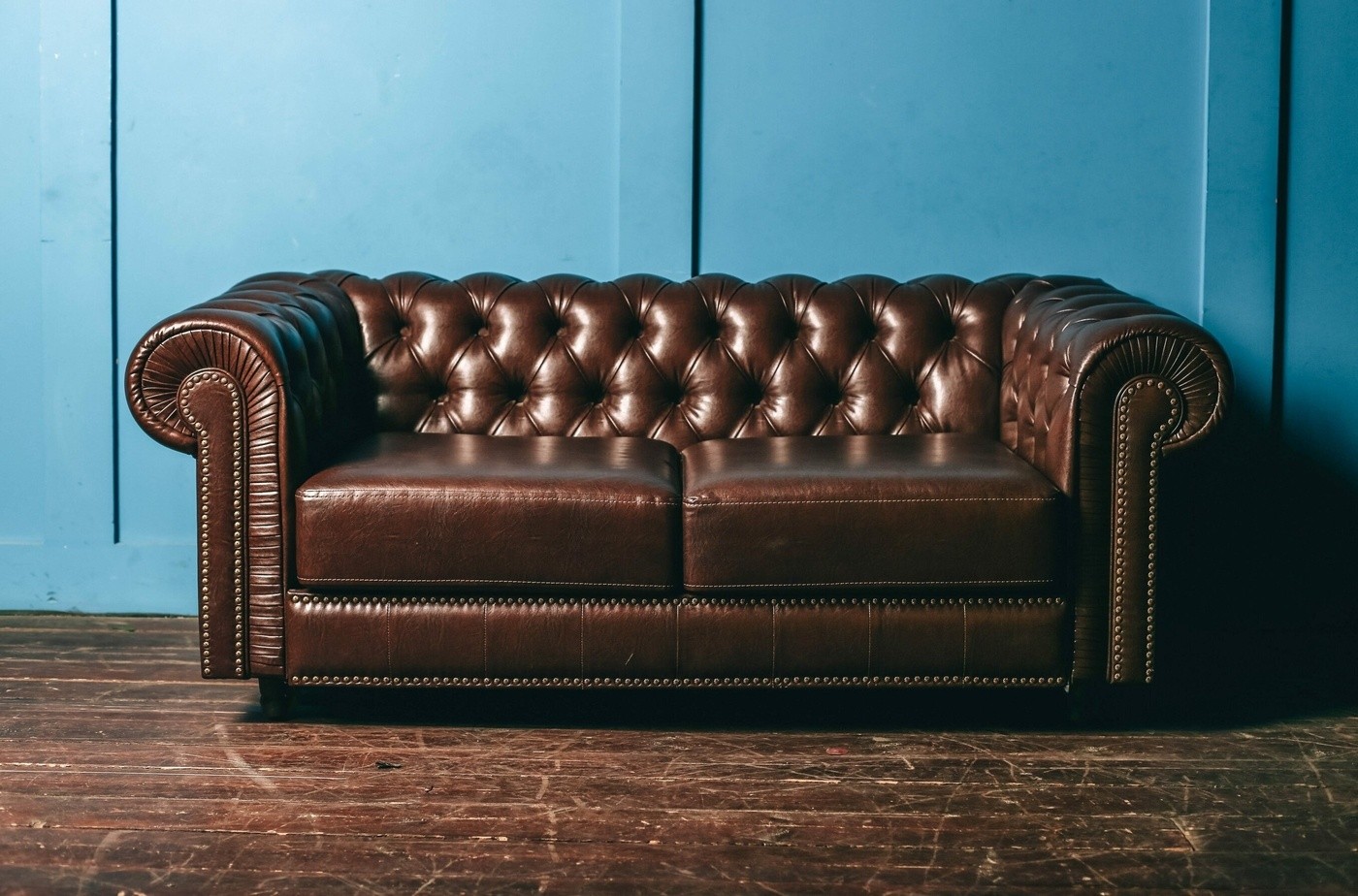 Don't be fooled into thinking that a brown sofa is always synonymous with a warm palette! On the contrary, you can easily go the opposite way, especially when opting for blue. Best news? There are so many decorative possibilities!
First of all, walls. Light-blue as a primary color will help a dark-brown sofa stand out while being a bit more creative than the obvious white. This trick can work with several décor styles but let's be honest: it immediately screams 'coastal'!
However, you can just as easily use blue as an accent. To avoid a heavy or bland effect, we especially recommend lighter blue hues with a dark-brown sofa and stronger blue shades (such as navy) with a light-brown model or nautical interiors.
Brown sofa + green
Green, as a natural color, is a fantastic option for brown sofas.
While green walls are fairly rare, they could result in a beautiful living room when paired up with your sofa, especially with natural or global-inspired interiors such as Scandinavian and bohemian.
Obviously, you can also choose green as an accent color for your pillows and artwork. Or why not use actual green plants next to your brown sofa to bring it to life?
Brown sofa + pink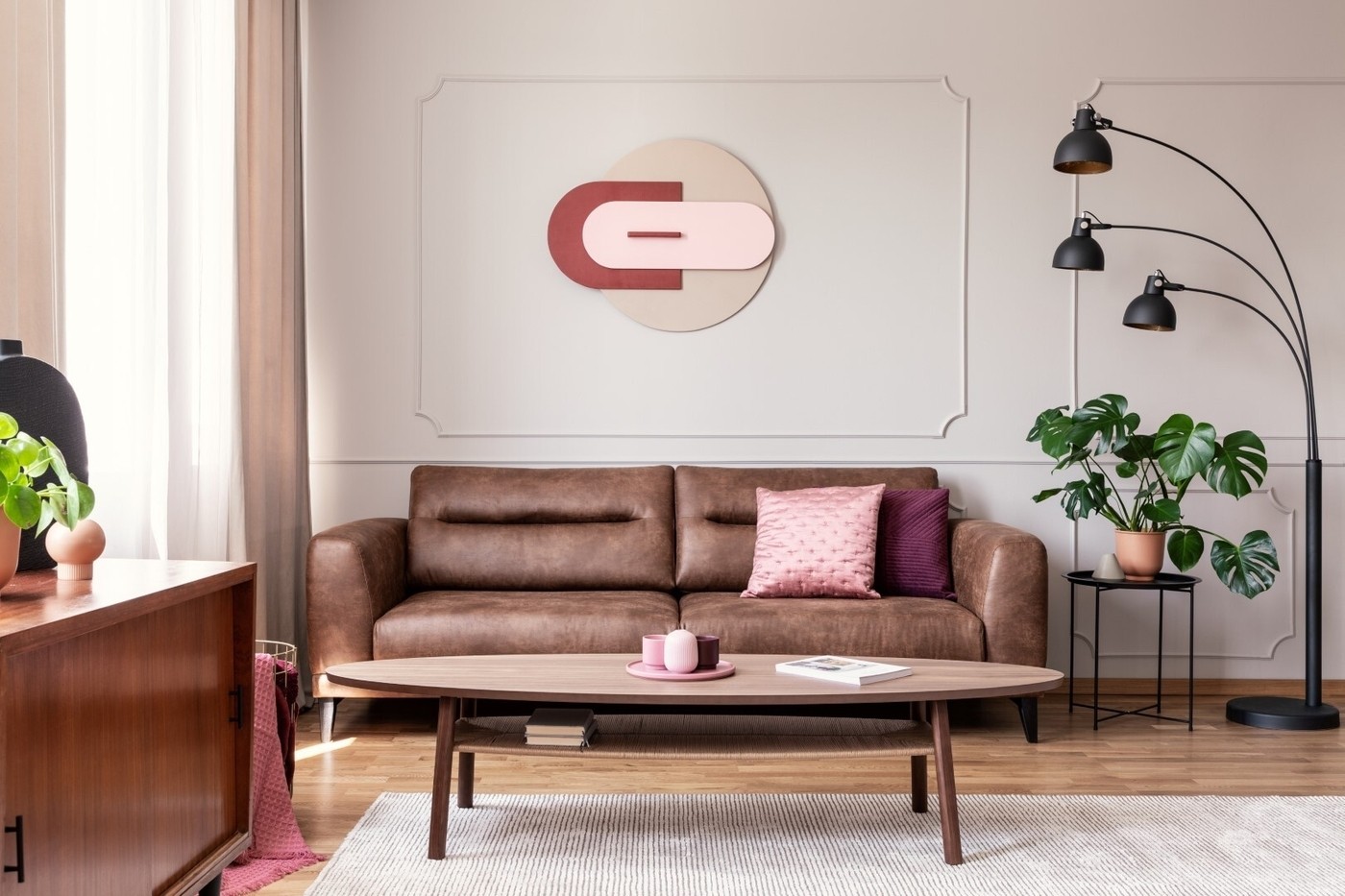 As well as introducing a pinch of energy, pink accents can help you create a more decorative and feminine living room.
Just be sure to create visual contrast by using lighter pink shades against a dark brown sofa and vice versa.
You can also consider light-pink as the primary color for your walls.
Brown sofa + red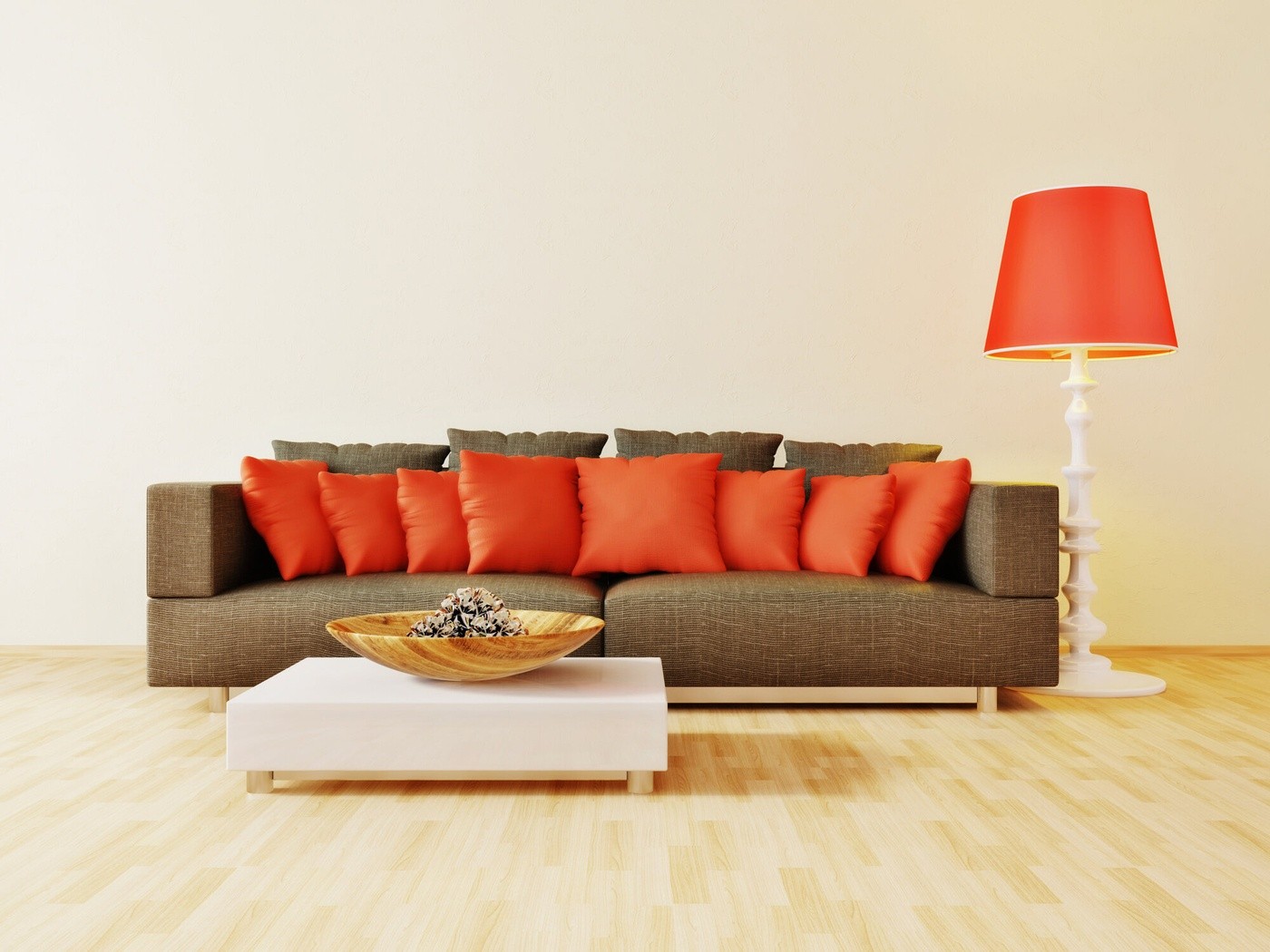 This is a risky pairing but, when used correctly, it can help you achieve a very specific feel.
In fact, adding red accents in a living room with a brown sofa can work well in country or mountain houses as they amplify the natural memory of autumn.
At the same time, they help you maintain a warm palette in a vintage setting or inspire a sophisticated feel.
However, be clever! Dark-red accents would be too overwhelming around a dark-brown sofa, so consider adding them to beige and lighter brown shades. Even better, you could opt for throw pillows in red and white rather than a strong monochrome model.
Brown sofa + gray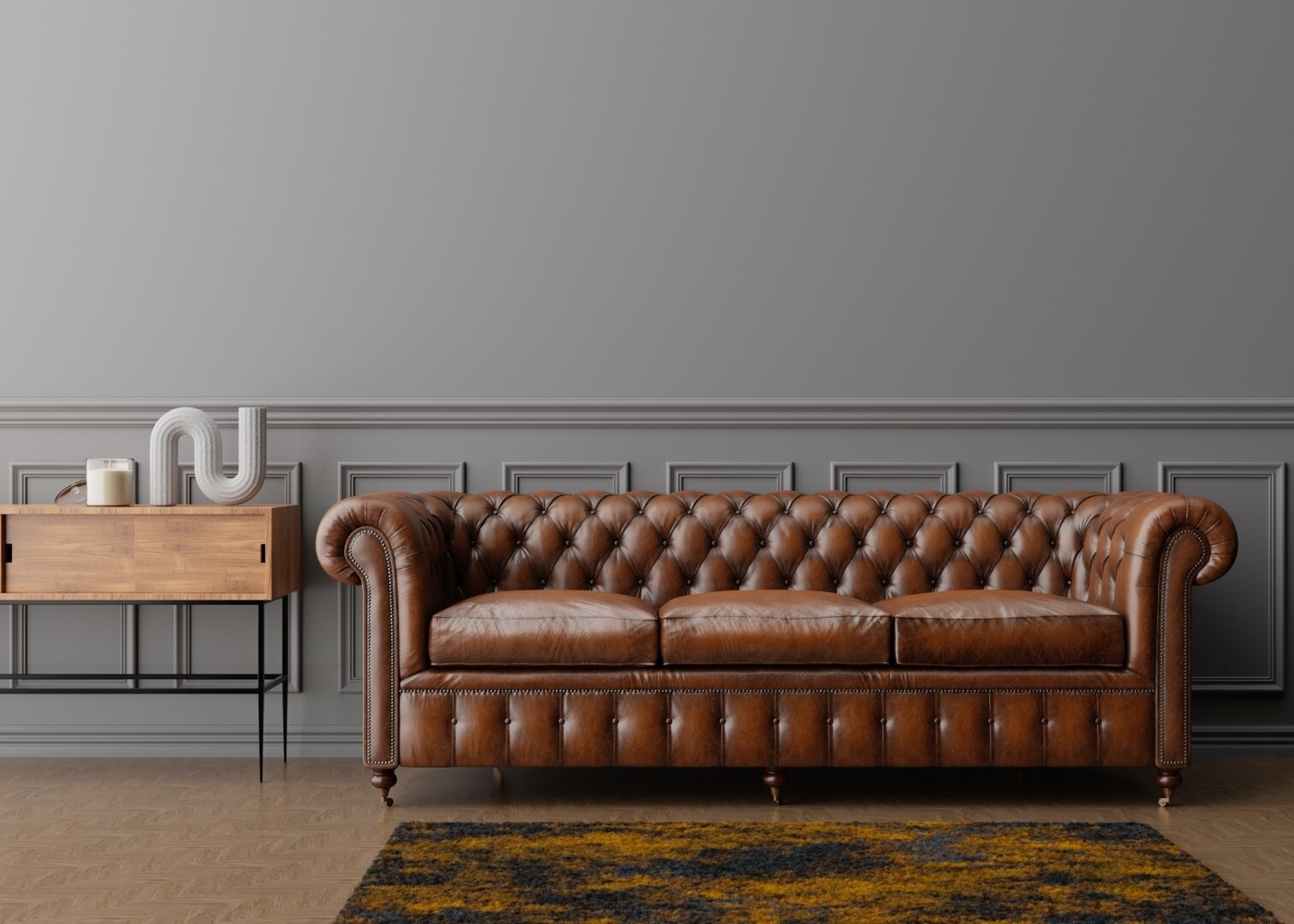 Finally, here's a safer option: two neutral colors.
Gray can help you enhance the soft vibes of modern rooms as well as maintaining the rawness of industrial styles.
For example, you could consider light-gray walls with a darker sofa, or use darker gray shades as an accent color against a lighter brown sofa. When it comes to gray accent pillows, we recommend alternating them with a more cheerful color, too.