Perhaps you were hoping for a sofa that's a bit lighter than traditional brown but not quite as pale as white? Then neutral beige could be a fantastic solution!
Versatile and extremely easy to pair with the other two main colors of your living room palette, beige will offer you exciting decorative possibilities.
Here are our tips on how to create the right color pairings to complement your décor style or achieve a specific effect.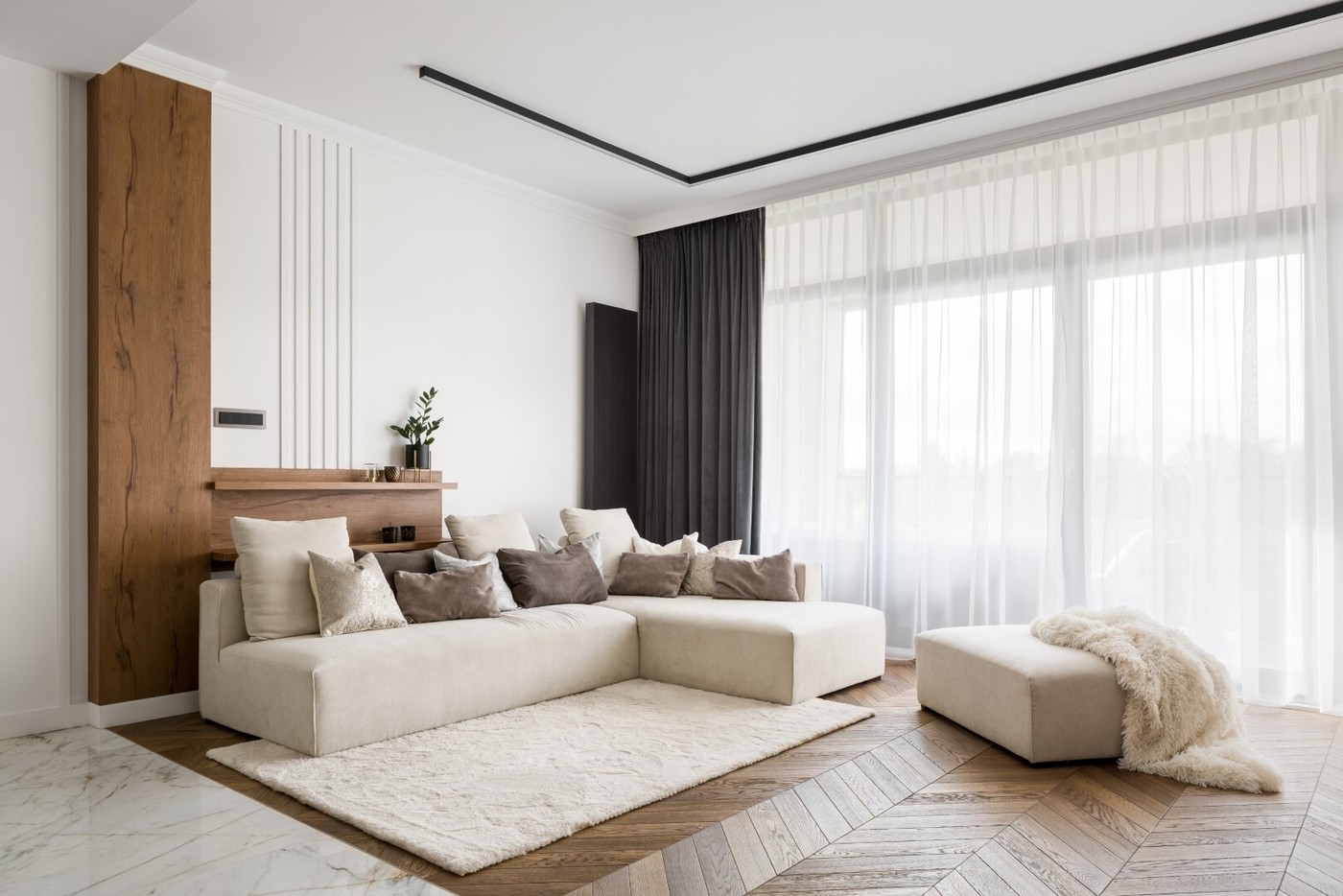 What colors go with a beige sofa?
Light and versatile, a beige sofa will work with most colors.
Keeping the principal rules of color combination in mind, use it to create a balanced palette by following the 60-30-10 ratio.
While your beige sofa will fall within the 30%, you'll still need to consider it in relation to your living room's primary color (walls and floor, around 60%) and the main accent hue, usually brighter and consisting of the remaining 10%.
Could do with some inspo? Here are our favorite combinations.
1.

Beige sofa + brown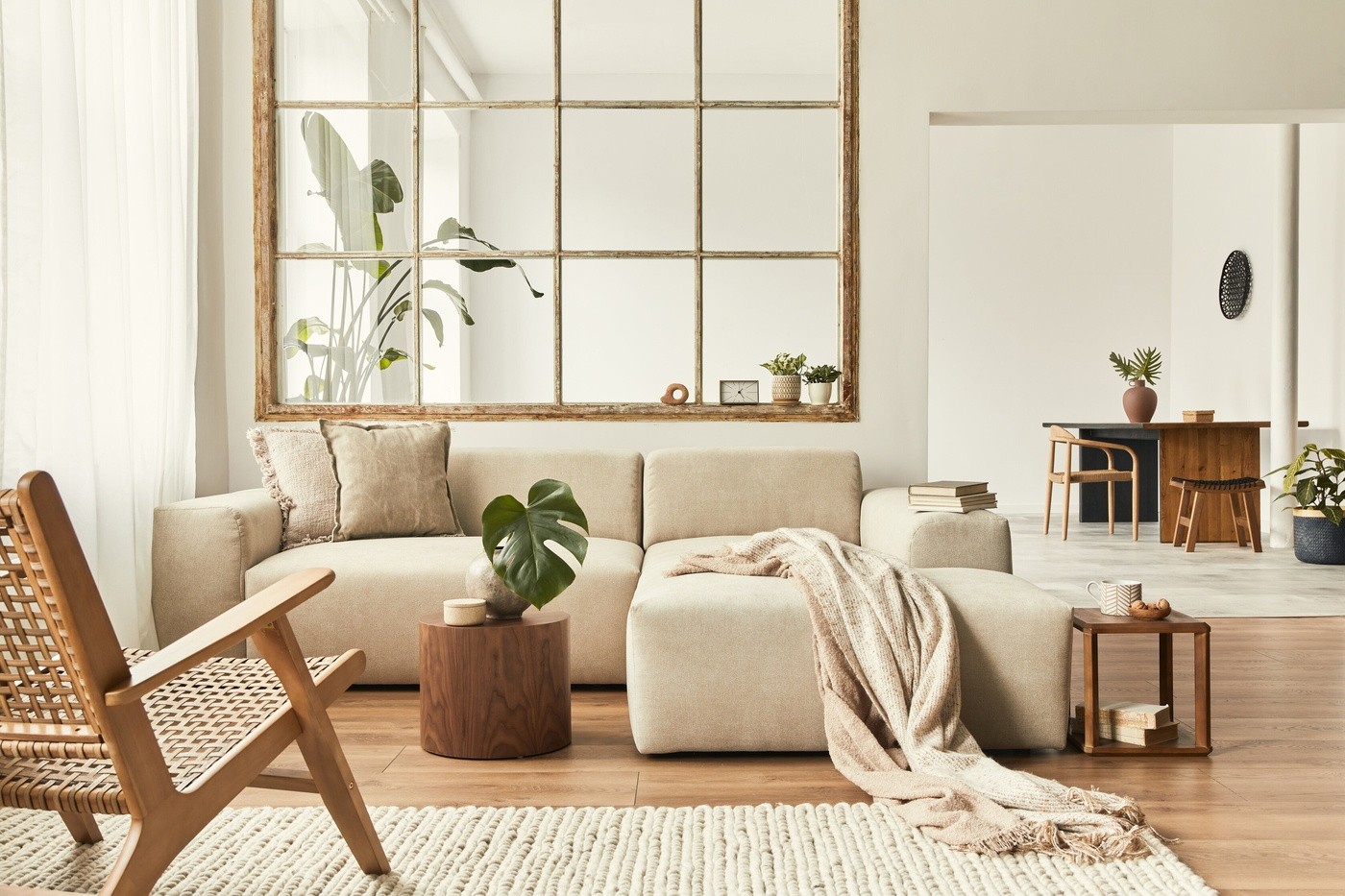 Why not stick to the same color family? Brown offers interesting possibilities when paired up with a beige sofa: tan and similar neutral shades can help you maintain a relaxed palette, whereas the darkest brown will work wonders as an accent in a warm one.
A beige sofa will also look particularly stylish in front of a wooden wall or large pieces of dark wooden furniture.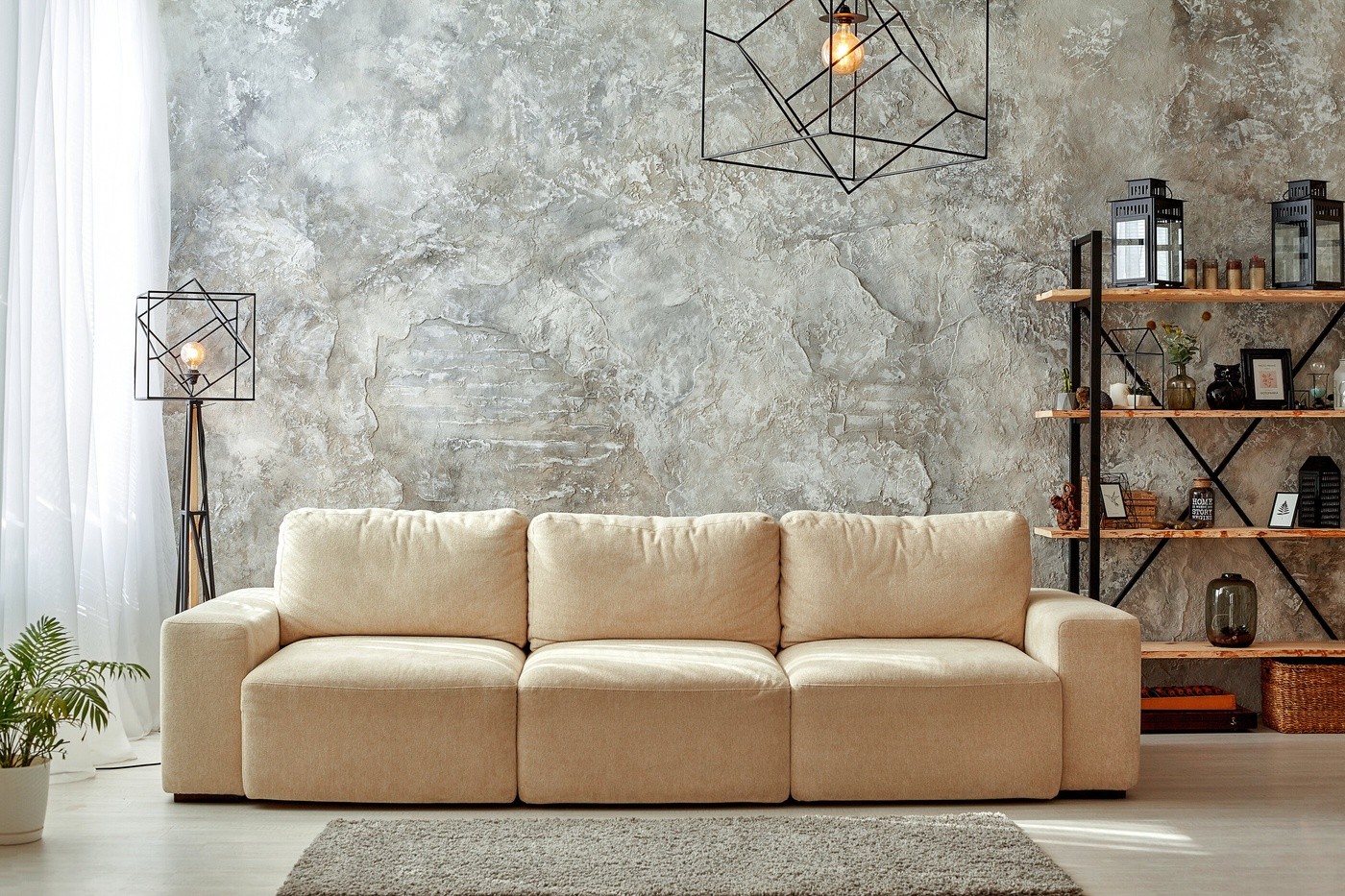 Another neutral combination, gray and beige work great together. With beige being such a light hue, a darker gray background or accent will create the most aesthetically pleasing contrast.
However, should you prefer a more subtle result, you can always consider lighter gray hues, too. In that case, you'll need a brighter accent color that really pops.
This combination is also particularly clever in industrial living rooms, helping you emphasize its characteristic raw, warehouse feel.
3.

Beige sofa + yellow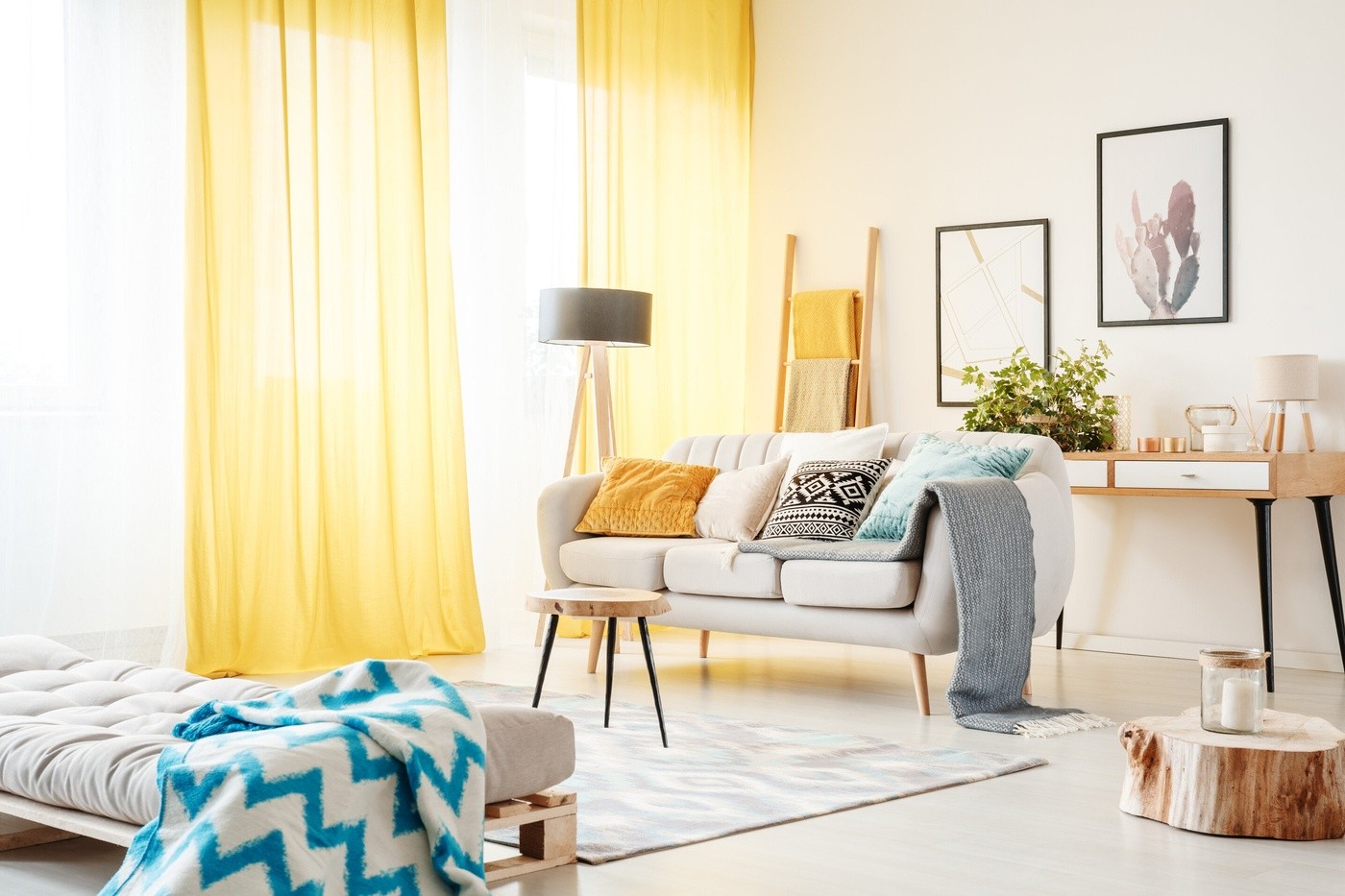 From accent pillows to vases and artwork, yellow accents can breathe some energy and positivity into your living room. To help them stand out even more against your beige sofa, opt for darker yellow shades like mustard.
This combination is especially strong in Scandinavian and minimalist rooms but, depending on what your third color is, you can make it work with several settings: for example, vintage and mid-century modern interiors by emphasizing their warm element, or coastal with some light-blue.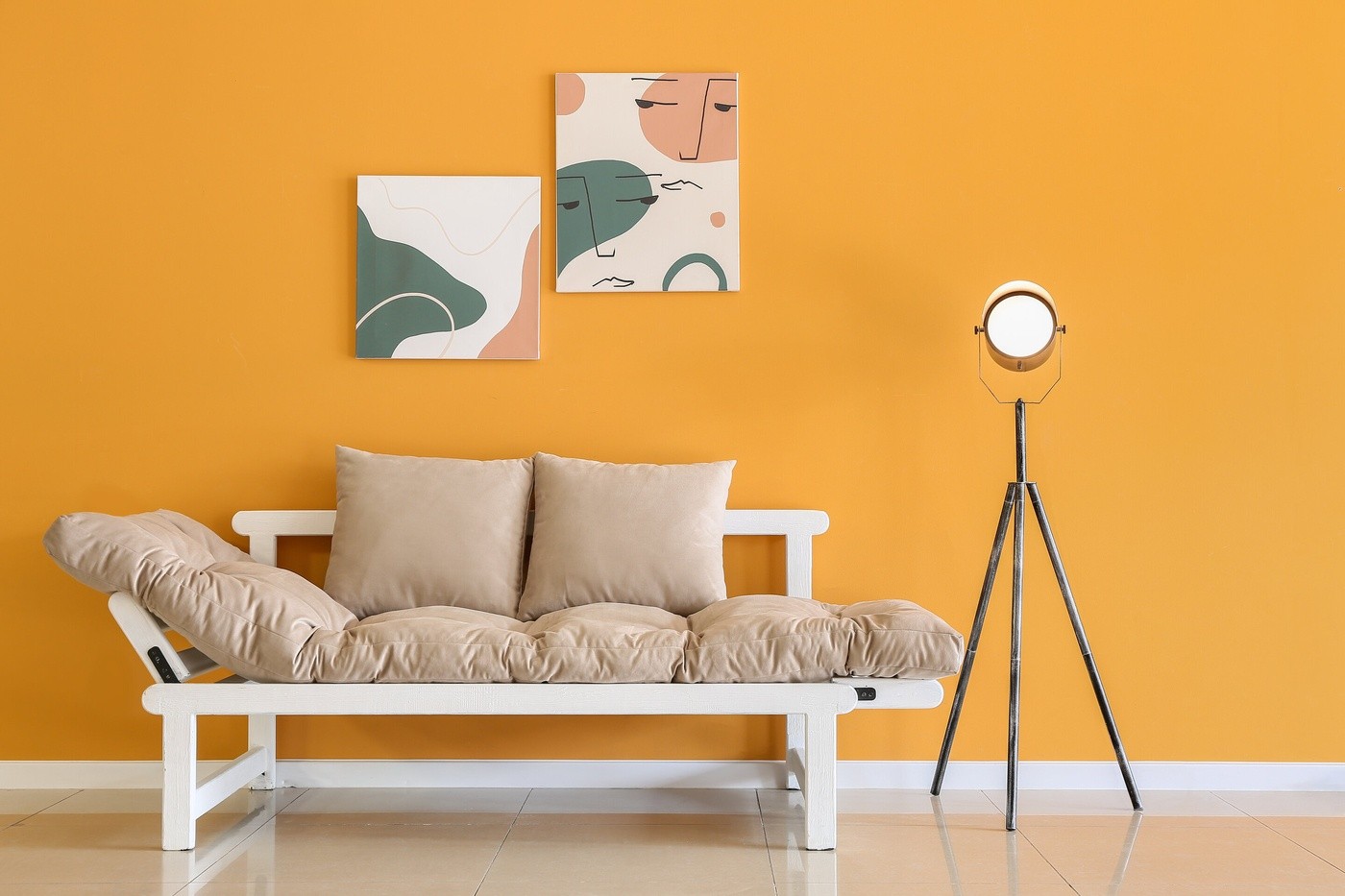 Another way of keeping a warm palette consistent but visually interesting is to opt for orange accents: throw pillows, lampshades, vases… Get creative with your smaller decorative elements!
Plus, orange items are especially recommended in mid-century modern and vintage interiors as they can help you reinforce that retro vibe.
5.

Beige sofa + red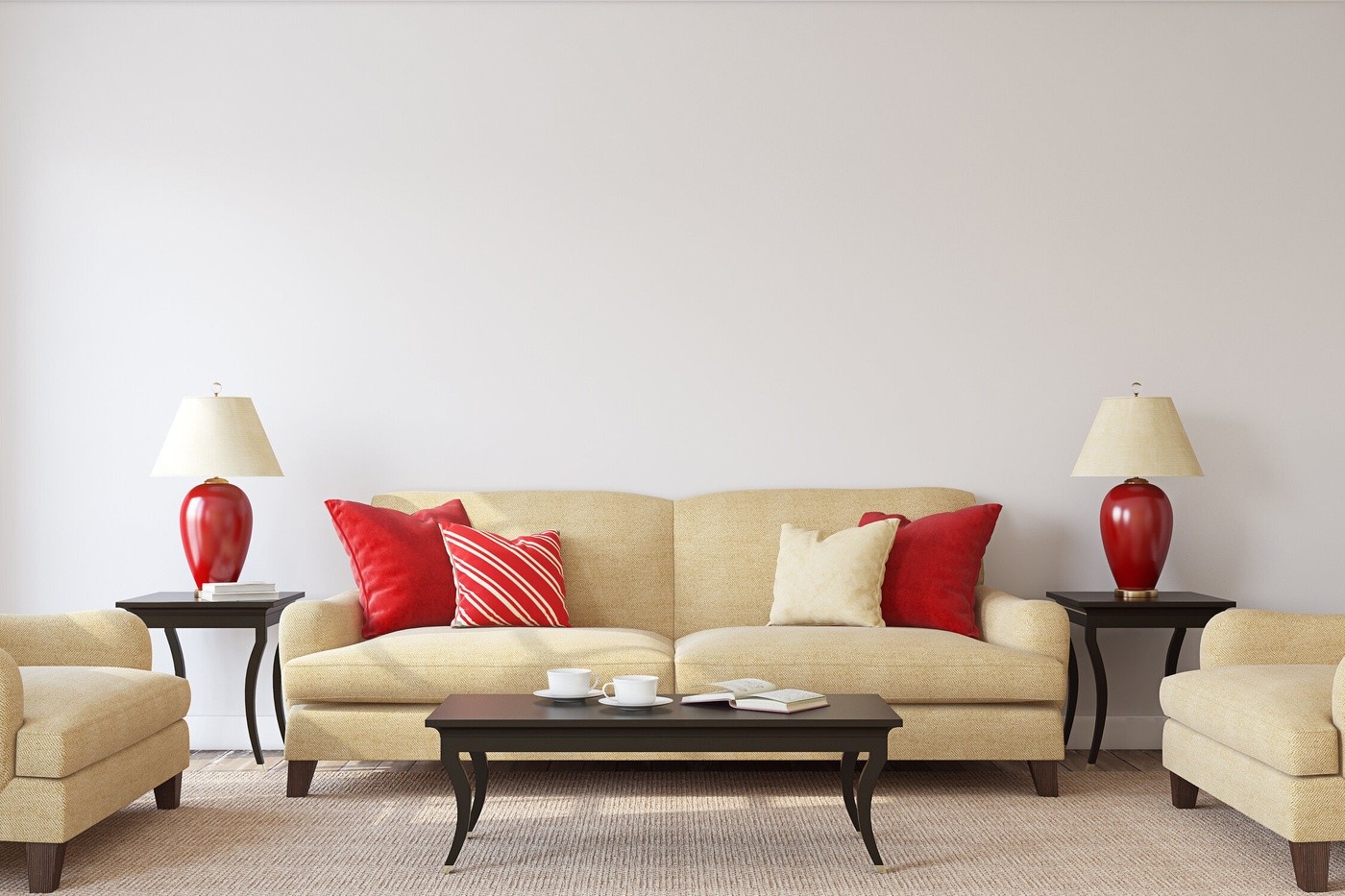 If you're looking for some contrast against your beige sofa, red will always deliver.
Bright red accents are the most obvious choice, but this combination will work astonishingly well even if your living room relies on red as its primary color: a light beige sofa will balance it harmoniously.
Beige and red are particularly popular with contemporary décors, especially when you pair them up with a second neutral hue like gray.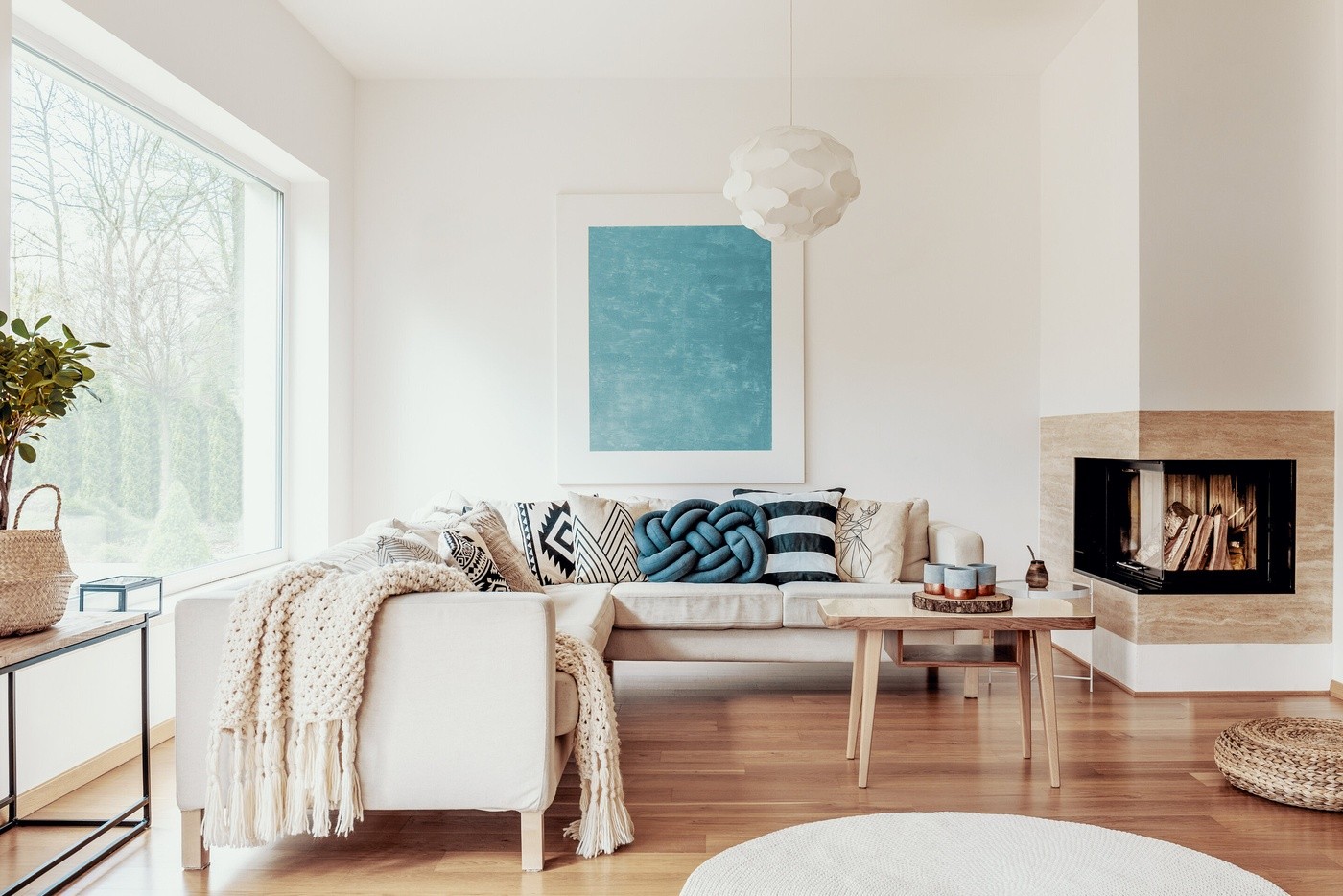 A truly stunning combination with a varied range of results!
Lighter blue shades can help you maintain a bright or even pastel-like environment, whether that's as a primary color (your walls) or a humble accent. This pairing works with different types of décors, too.
Darker blue or navy, on the contrary, is ideal for a nautical vibe or a bolder contrasting effect. Stone blue works particularly well with a beige sofa if you have a traditional living room.
7.

Beige sofa + green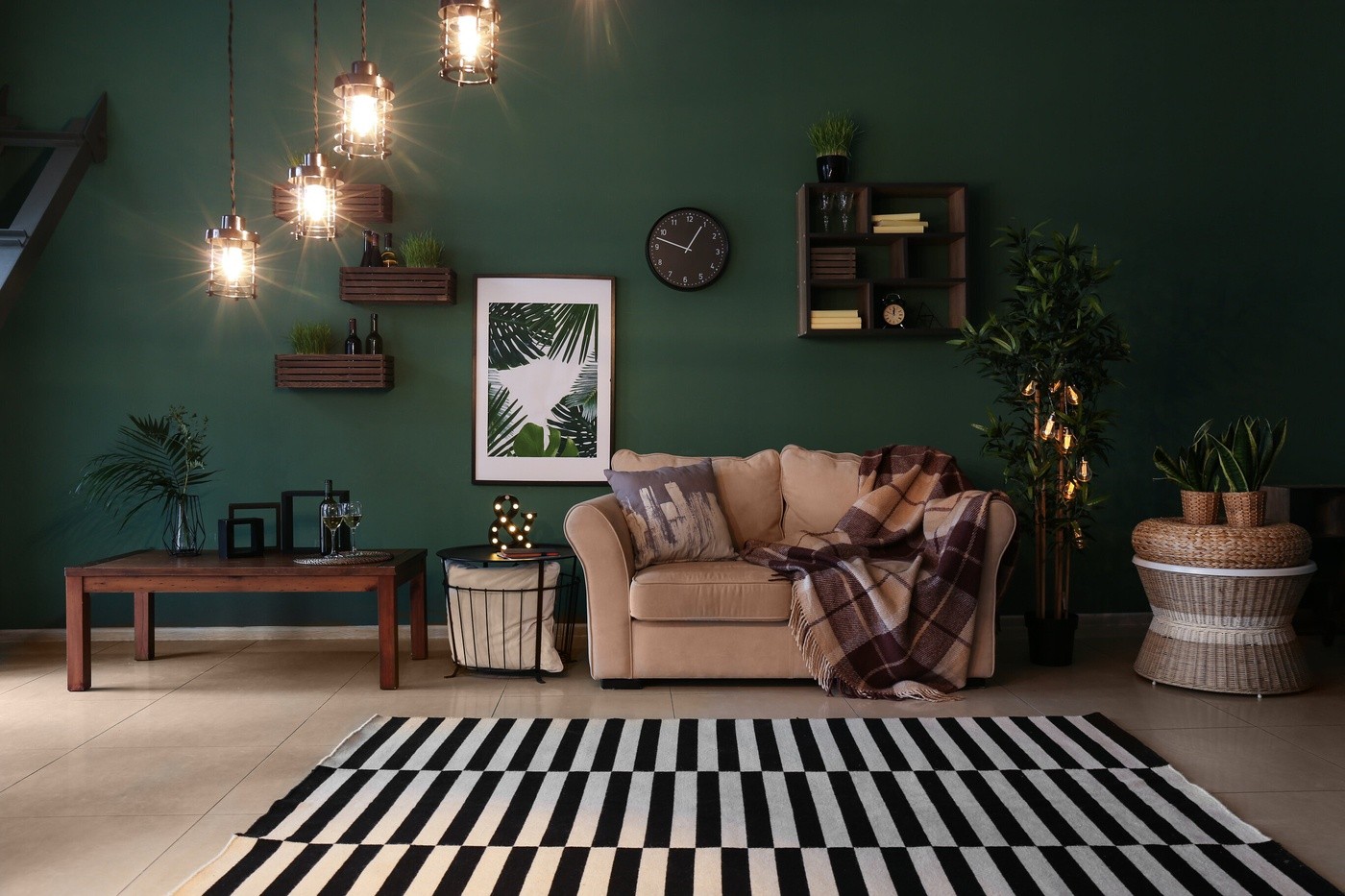 Green is a natural match to a beige sofa… literally. In fact, it can help you amplify your natural inspiration behind a Scandinavian or bohemian setting.
For the most creative results, consider creating a green urban jungle by introducing several houseplants behind or around your beige sofa.
A piece of furniture in this color will also immediately stand out against a dark or forest green wall, or you can use these colors as an accent by getting creative with throws, cushions, and artwork.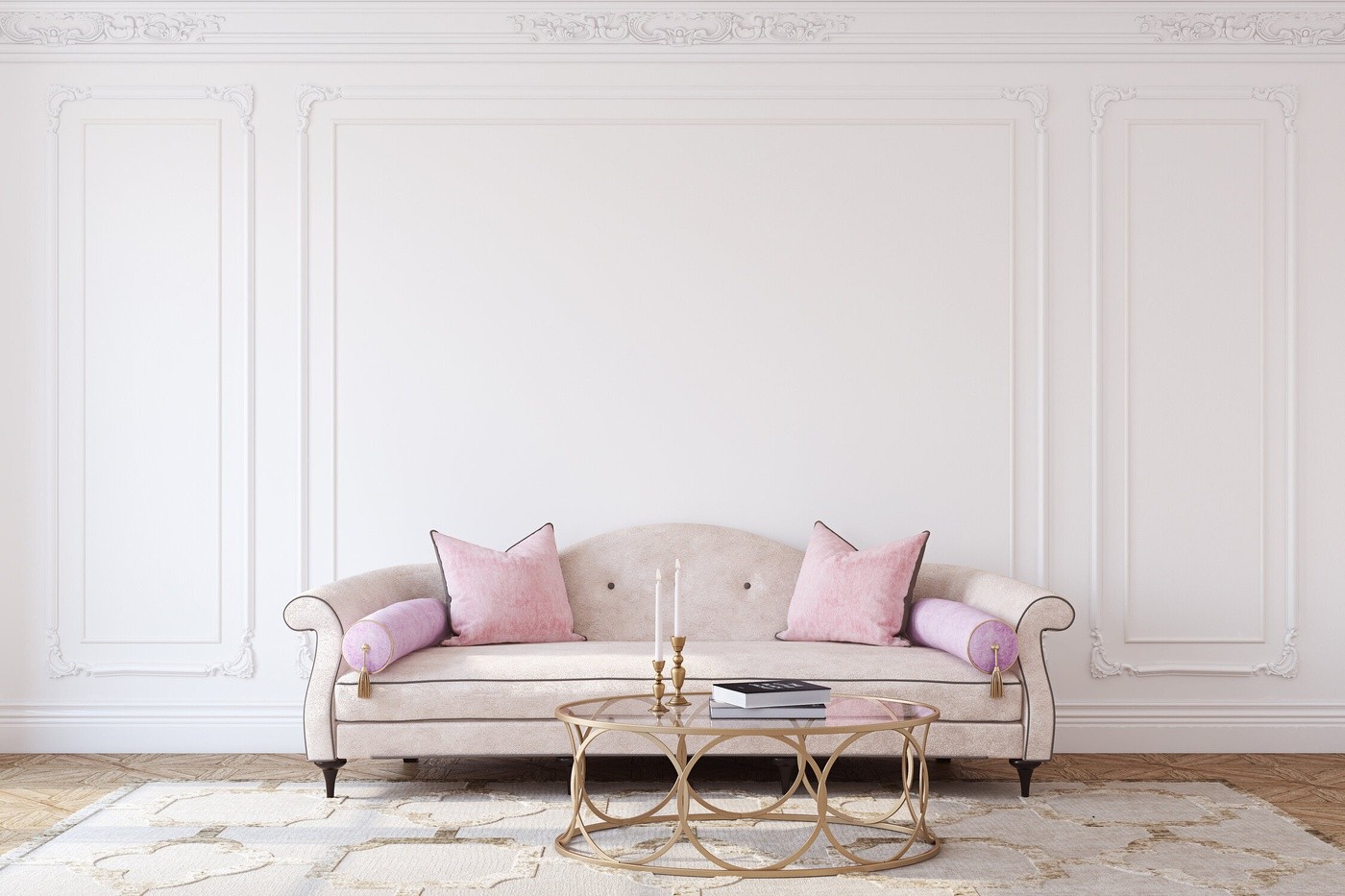 If you're striving for a pastel-colored and feminine living room, pink is the one. This combination can also help you reinforce your shabby chic interiors if you add some white elements, too.
However, you should still include a darker neutral hue like gray in order to avoid a dull result.
9.

Beige sofa + white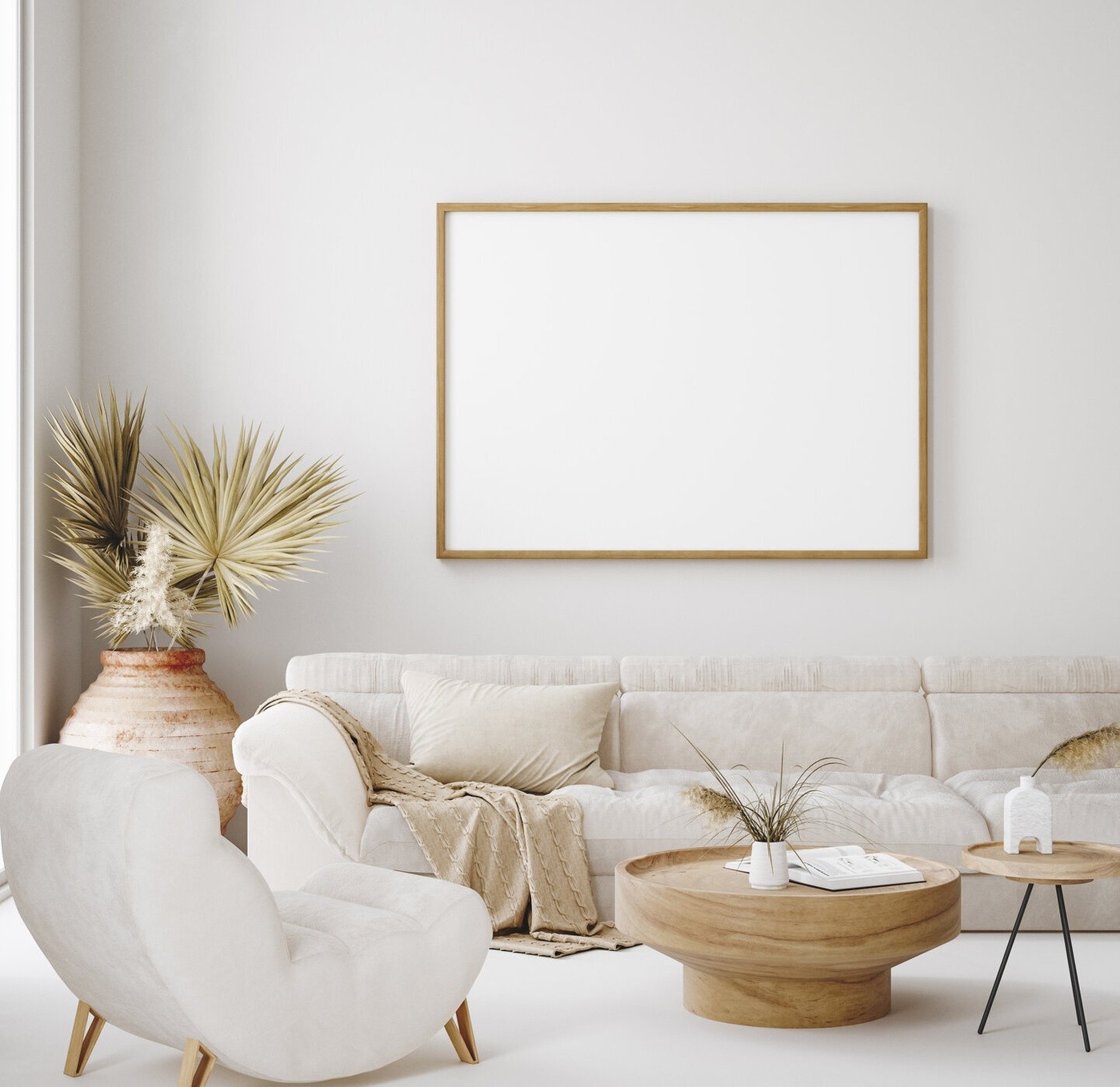 Finally, if your main wish is to have the brightest room and amplify natural light, you can't go wrong with white.
A delightful pairing against your white walls and pieces of furniture in a natural wood finish, your beige sofa will be part of a calming palette.
However, in this case, don't forget to add a bright accent color to prevent your living room from looking too plain.
While we've established that it's ideal as a primary color, white isn't the wisest option as an accent for your beige sofa since it wouldn't really pop. Still, it can work as one half of a monochrome item, such as bicolor throw pillows.
What is the psychology of beige?
One of the lightest shades of brown, beige is a neutral and calm color.
This is mainly because it combines the warmth of brown and the coolness of white, leading to a peaceful and relaxing effect.
However, a beige overload could actually lead to a fairly dull look, so be sure to pair it up with more exciting colors, too.
Why choose a beige sofa?
With it being such a versatile neutral color, choosing a beige sofa offers you lots of decorative options. For example, you could pair it up with another light neutral hue to maintain an airy look or, on the contrary, use it to make a dark living room or wall feel less heavy and overbearing.
Thanks to its versatility, a beige sofa will match several types of décor styles depending on what design you pick, from vintage mid-century modern to delicate shabby chic and the most contemporary rooms.