Brown is a natural color and often seen as solid, much like the earth. It evokes a sense of strength and reliability. It ranges in shades from beige to dark brown. However, in large quantities, brown can create negative emotions so it is important to understand the psychology of brown before you start designing with it.
What is the Psychology of Brown?
The color brown is friendly and approachable, most often associated with stability and security. It is warm and dependable. Light shades of brown such as beige are often the foundation for interiors because they are comforting. However, too much brown can evoke negative emotions.
Large quantities of brown are seen as vast and devoid of life, which can create feelings of sadness and loneliness. Dark brown specifically, is visually heavy and can feel depressive whereas lighter browns are seen as more neutral and welcoming.
What are the Best Ways to Use Brown in Your Home?
Brown, specifically lighter browns like beige and tan are excellent choices for wall paint and provide a neutral foundation for a room.

Limit the amount of dark brown furniture in any one room to keep the space from feeling too visually heavy. For spaces with dark brown wood furniture, balance with lighter colored fabrics and wall paint.

Avoid using a singular shade of brown throughout an entire room. Vary shades of brown within a space to create depth.
A brown sofa pairs well with autumn colored pillows and throw blankets such as deep red and mustard yellow.
What Colors Go with Brown?
Brown comes in a variety of shades from light beige to dark brown. Lighter browns provide an excellent foundation for most spaces as it is welcoming and calming. However, brown can feel heavy if not balanced correctly with other colors. Read about the 5 principal rules of color combination before designing with brown.
Brown + White
Brown and white are a classic pairing. It is hard to get this combination wrong but in order to keep a room visually interesting since both colors are neutrals, vary the tones of brown or add in a third color. Warmer shades of dark brown, like walnut and teak furniture, pop against bright white walls.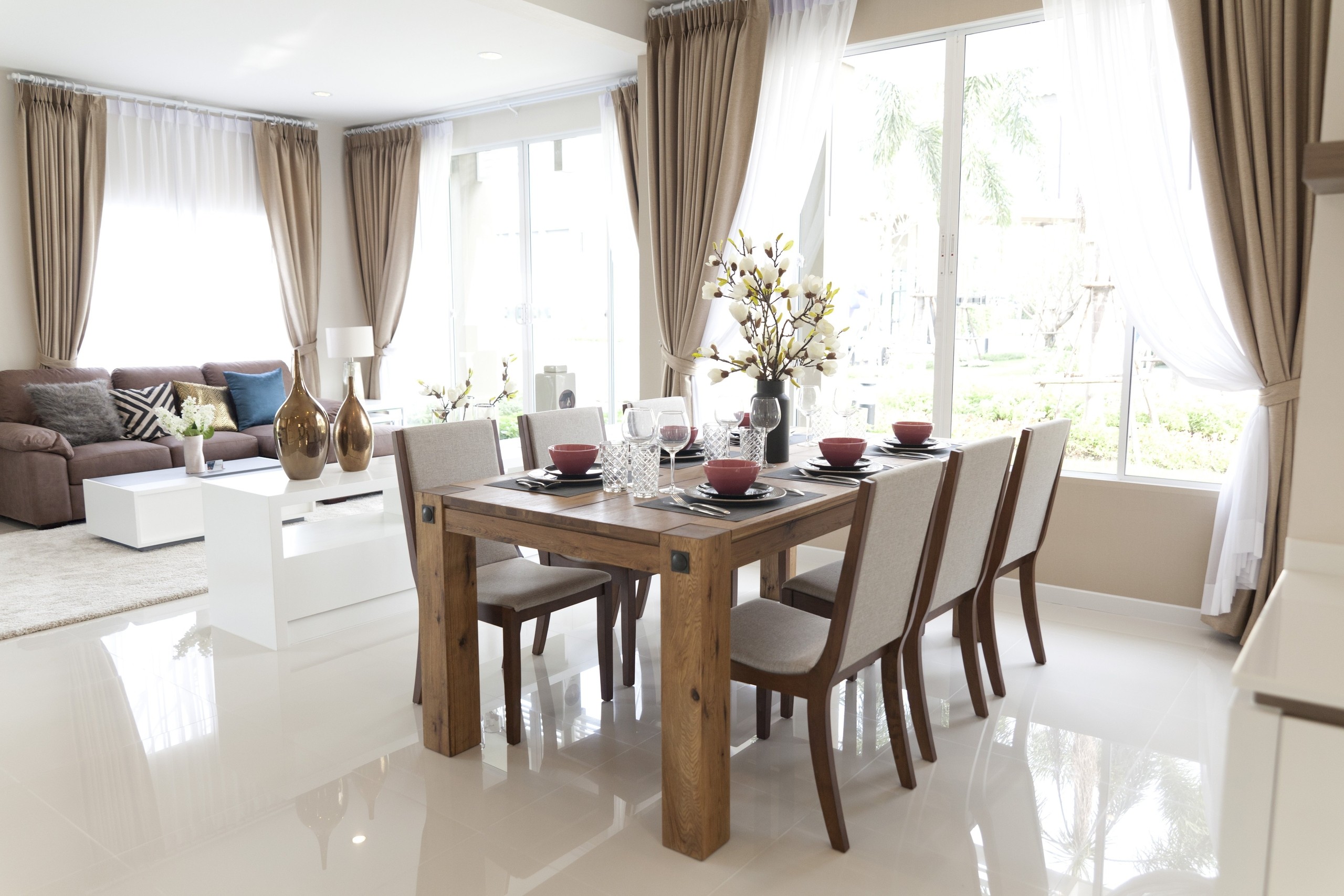 Brown + Black
Like white, black and brown are a classic combination. However, black is a heavy color so it is important to balance it with lighter shade of brown. Naturally brown materials, such as sisal and jute rugs, work well under black furniture to add contrast. In spaces with a lot of black furniture or accessories, add in lighter brown wood accents to create more depth and visual interest.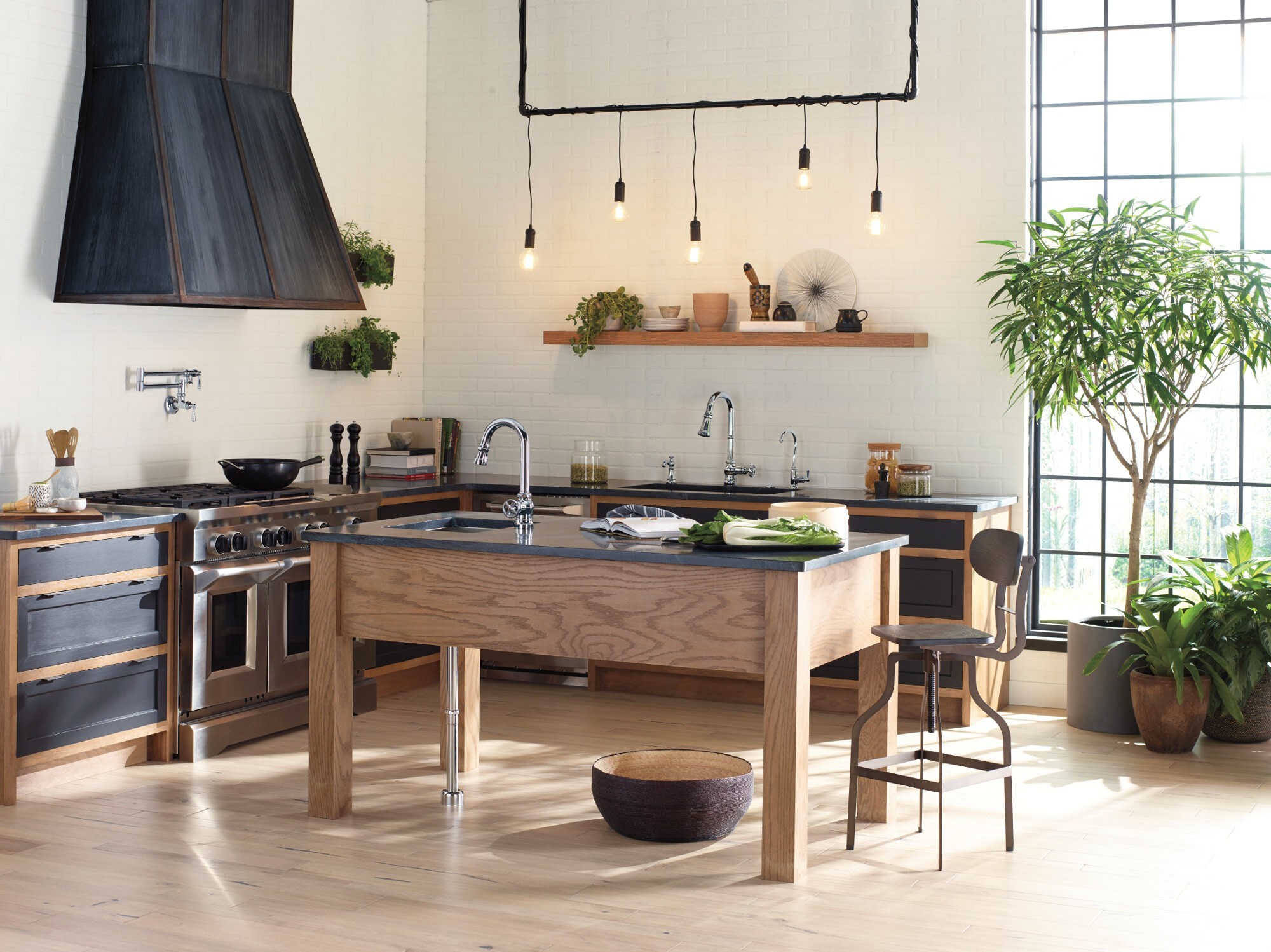 Brown + Yellow
Brown and yellow are a warm and sophisticated pairing ideal for both traditional and contemporary interiors. The secret to combining these colors is to keep the rest of your palette neutral and soft. Use the 60-30-10 rules. Start with a soft neutral at 60% then add in brown at 30% and use yellow as your accent color at 10%.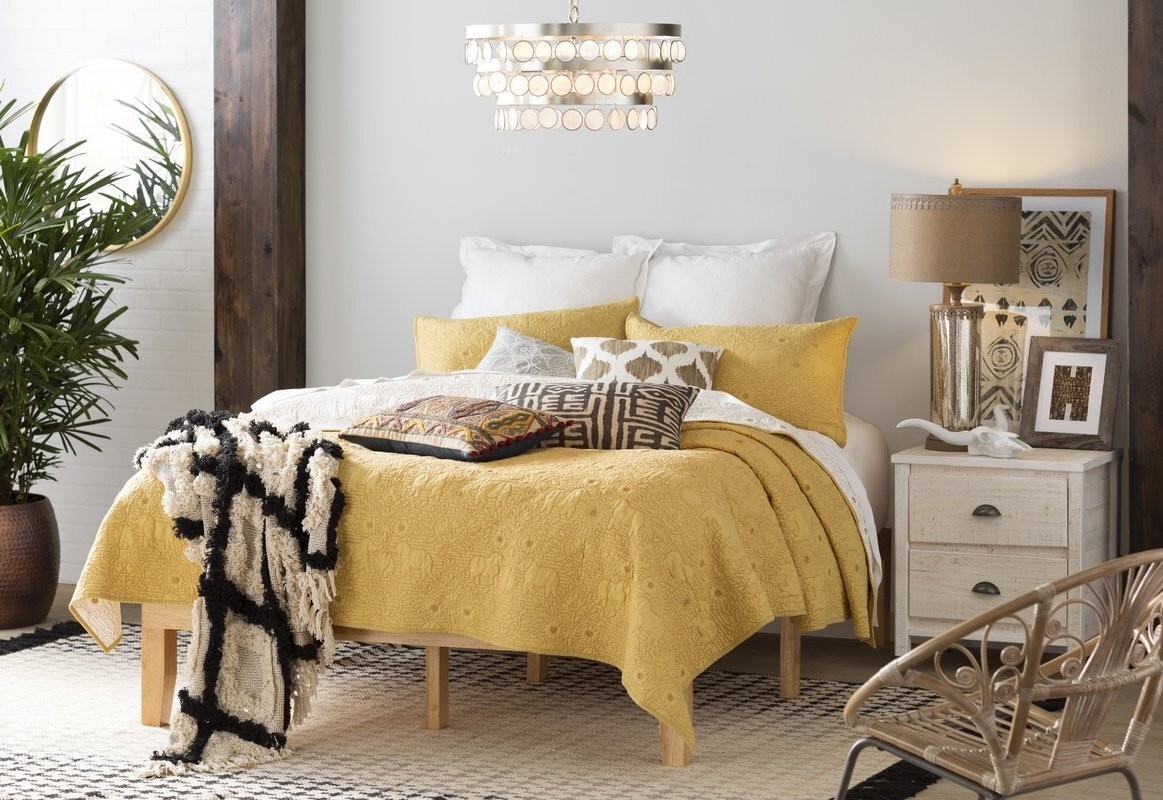 Brown + Pink
Pink brings a bit of energy to brown creating soft feminine spaces. Pale pink walls keep brown furniture from overwhelming a room. Pink accents such as throw pillows and rugs pair well with brown furniture to help brighten up a space. Ethnic inspired rugs often have brown and pink mixed in their patterns. Select a rug with pink and brown to help tie the two colors together in a room.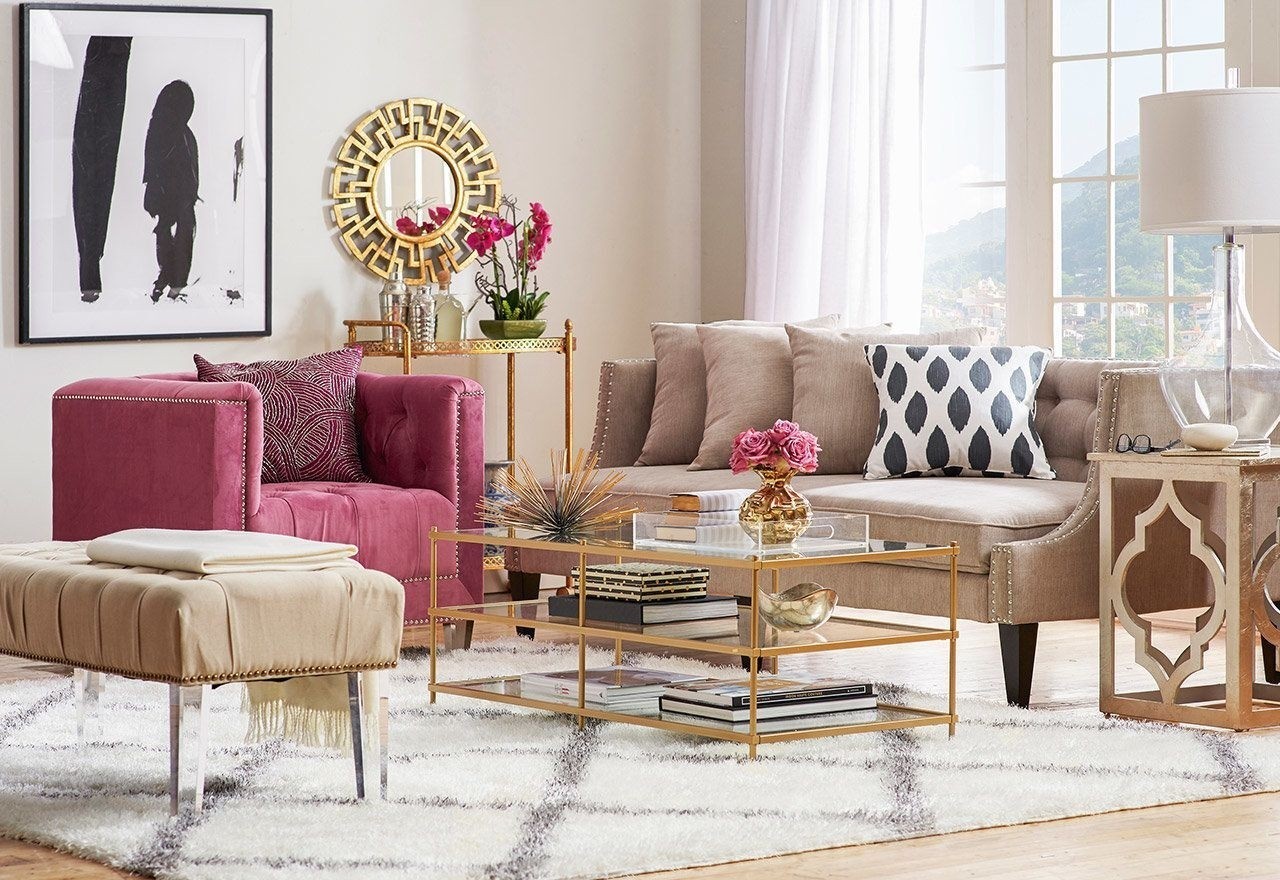 Brown + Purple
The right mix of colors and materials is the key to pairing brown and purple. Combine purple fabrics with brown wood furniture and architectural details. Darker woods, such as walnut, pair well with pastel shades of purple. Balance lighter brown woods with brighter or deeper shades of purple.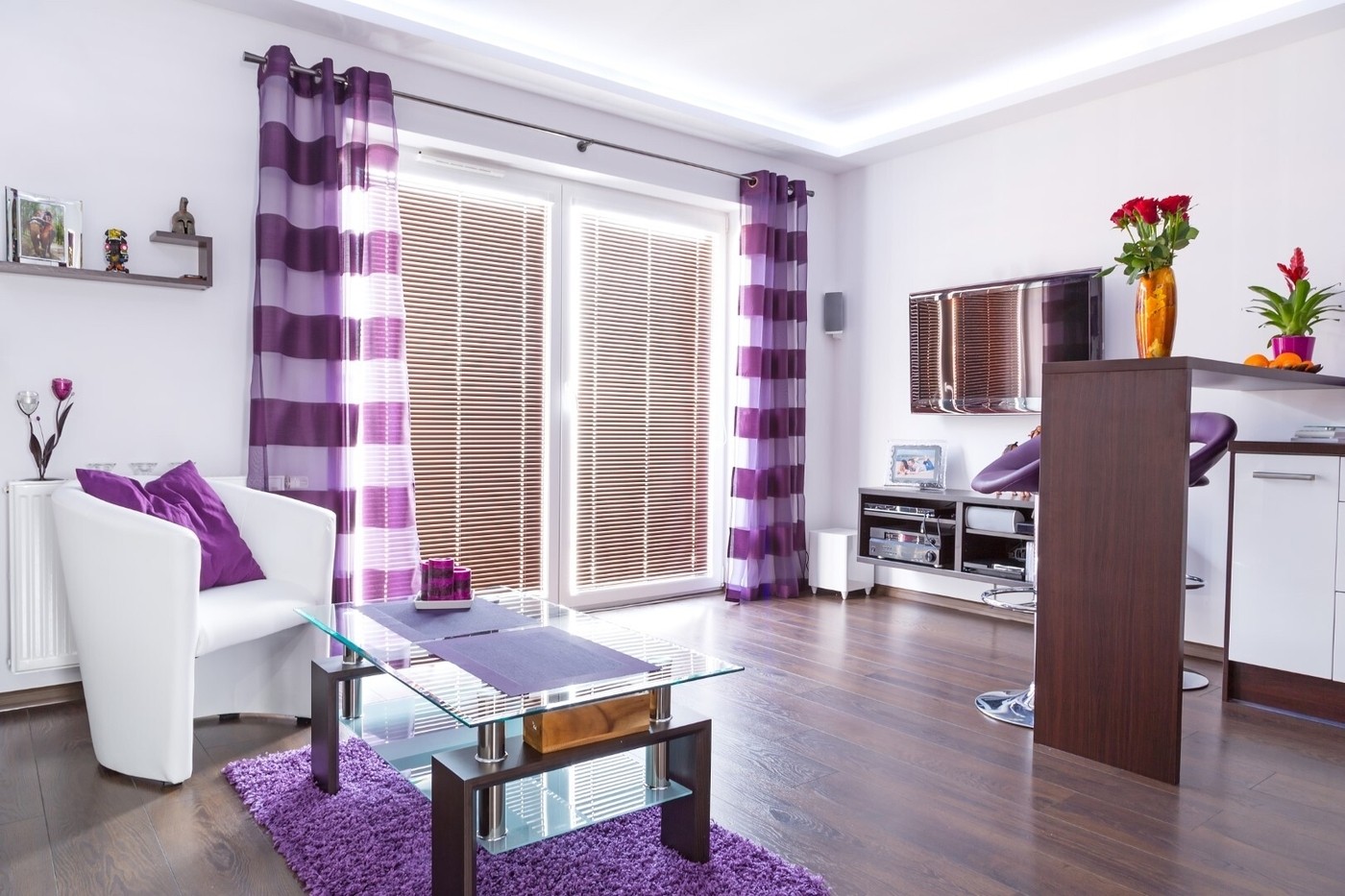 Brown + Blue
Brown and blue are a serene duo. For a calm and sophisticated room, pair lighter shades of brown like beige with paler blues. For a more masculine space, pair deeper shades of both colors. A medium shade of blue wall paint gives enough contrast to darker brown furniture to keep the space from feeling too dark and heavy.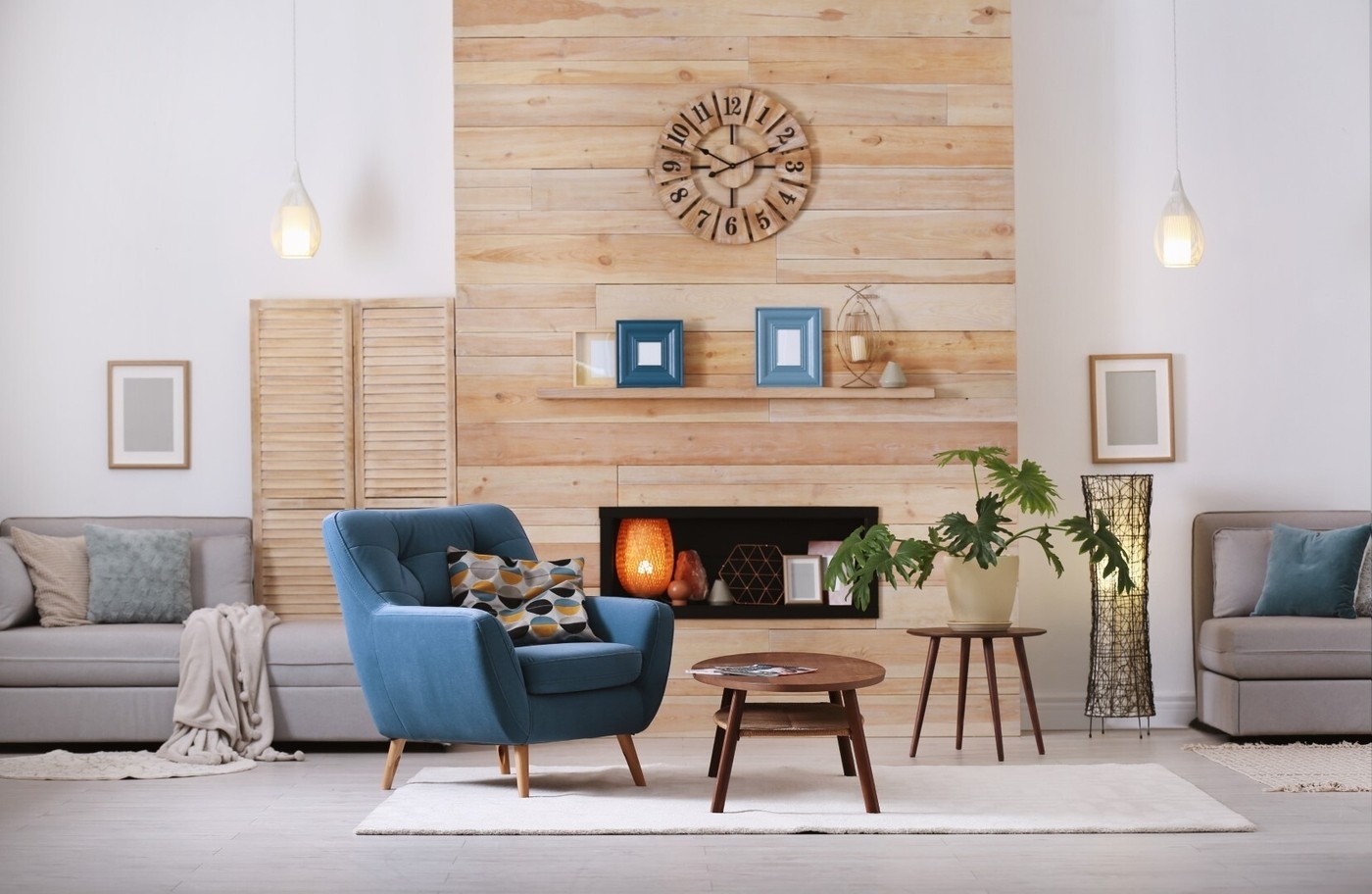 Brown + Green
Brown and green create warm inviting spaces. Medium tones of brown mix well with any shade of green. In rooms with wood millwork, use dark green wall paint for a moody atmosphere. Play around with different shades of brown for the walls and furniture. Create depth by making sure you have enough light brown to contrast against and balance darker browns. Add a punch of color with a bright green accent piece such as artwork.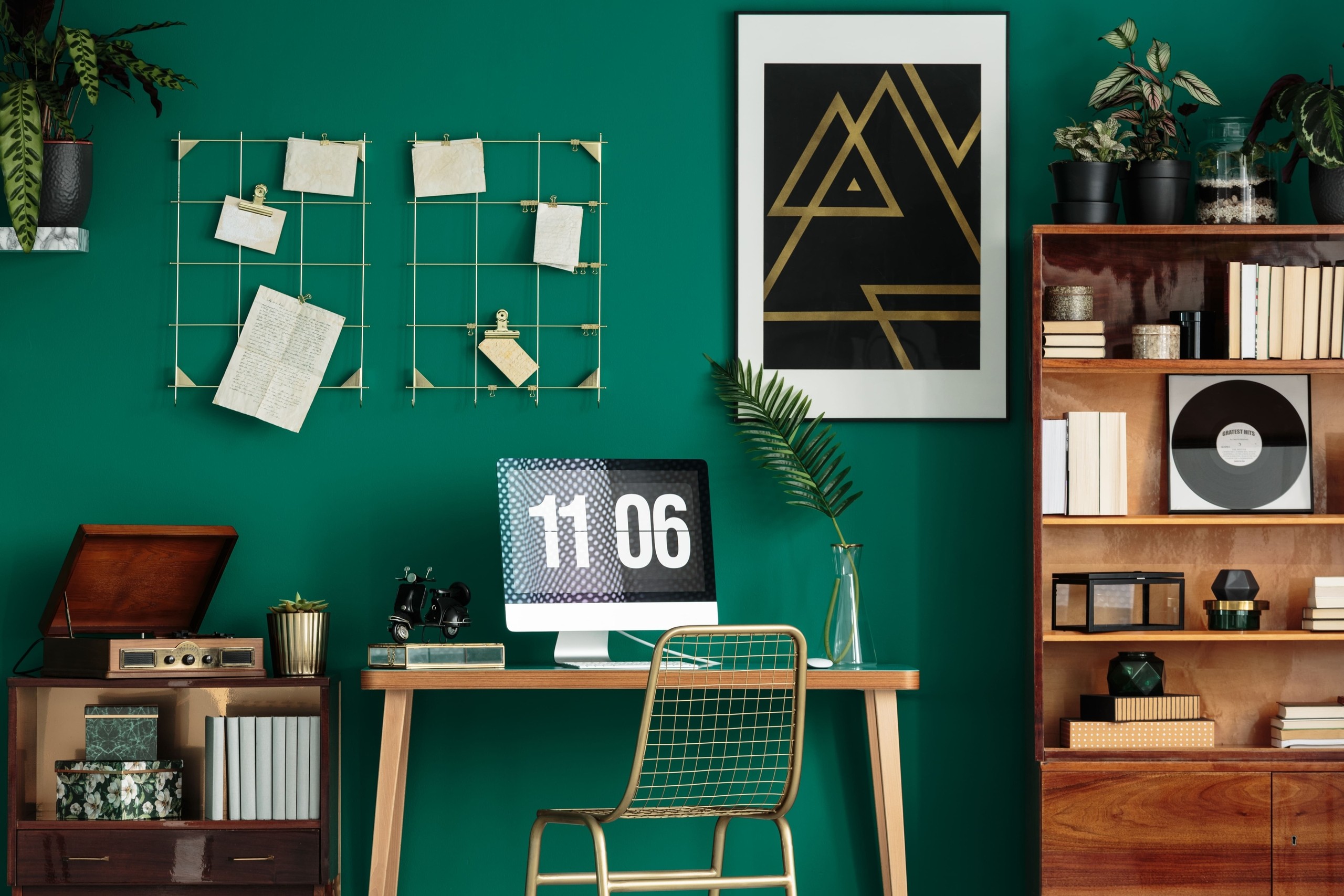 Brown + Red
Brown and red are reminiscent of autumn with the changing leaves on the trees. Red and brown are often an ideal pairing for mountain or country houses because they reflect nature. Balance the colors using the 60-30-10 rules. Start with a soft neutral at 60% then add in brown at 30%, and use red, such as a red patterned rug, as your accent color at 10%.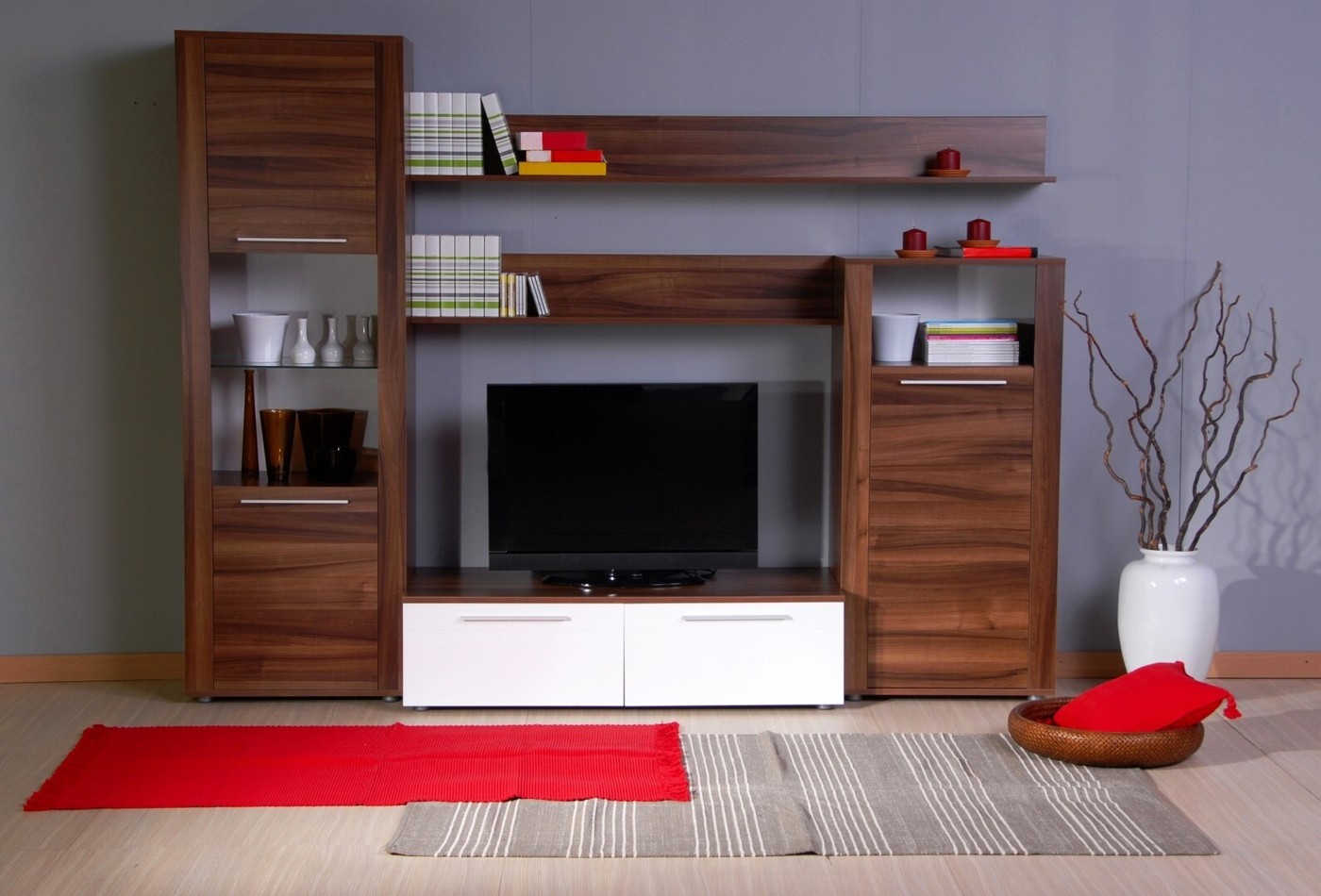 Brown + Orange
Orange is a great way to brighten and energize a space heavy in brown. In wood paneled rooms, use orange artwork to liven up the walls. Orange accent pillows add a nice touch of color to brown furniture.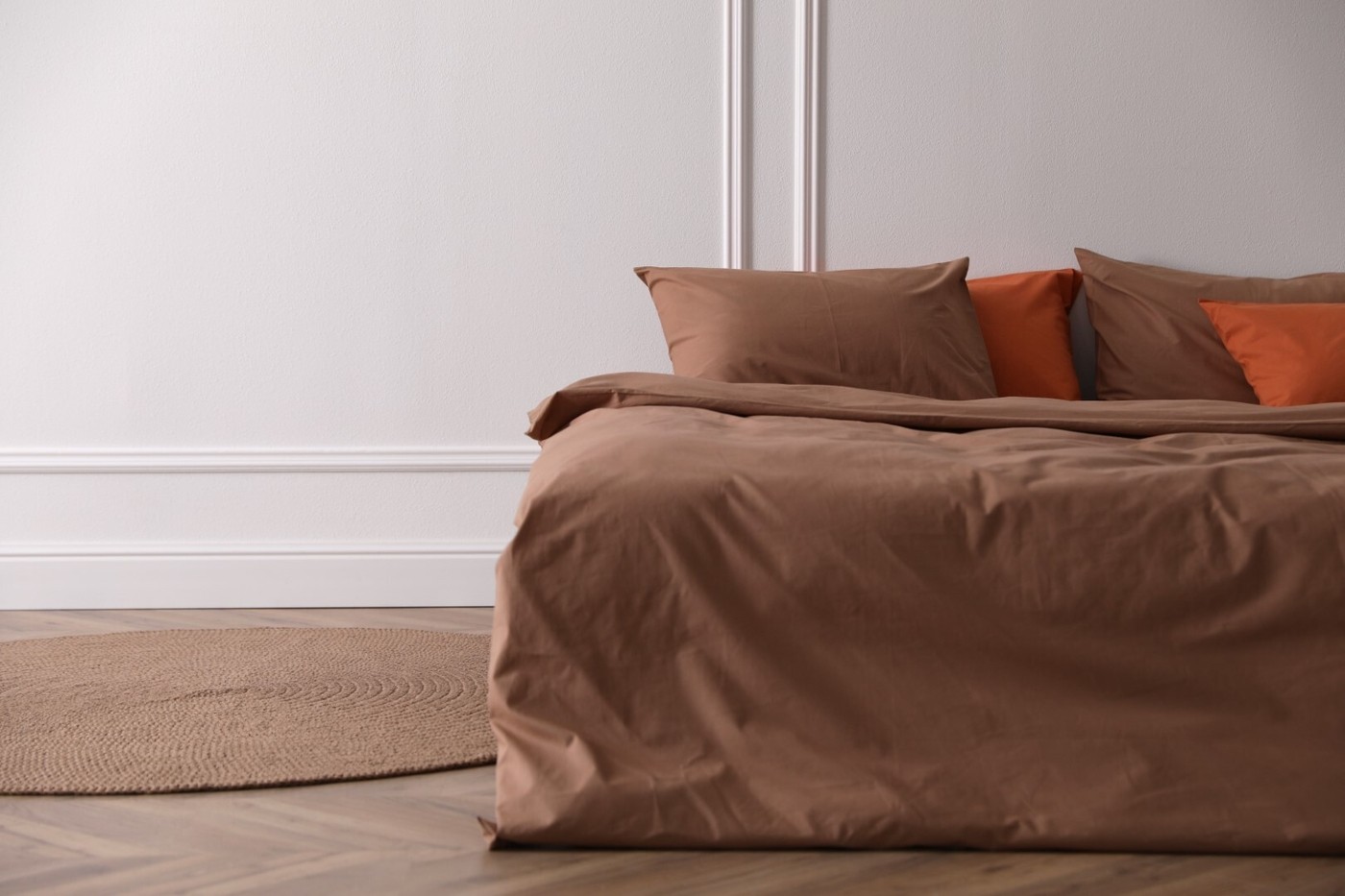 Brown + Gray
Brown and gray are staples of modern interiors, creating soft, calm spaces. Use varying shades of both to create depth in a space. Light gray walls keep dark brown furniture from feeling too heavy. Lighter shades of brown such as beige work well as accents to brighten deeper shades of gray.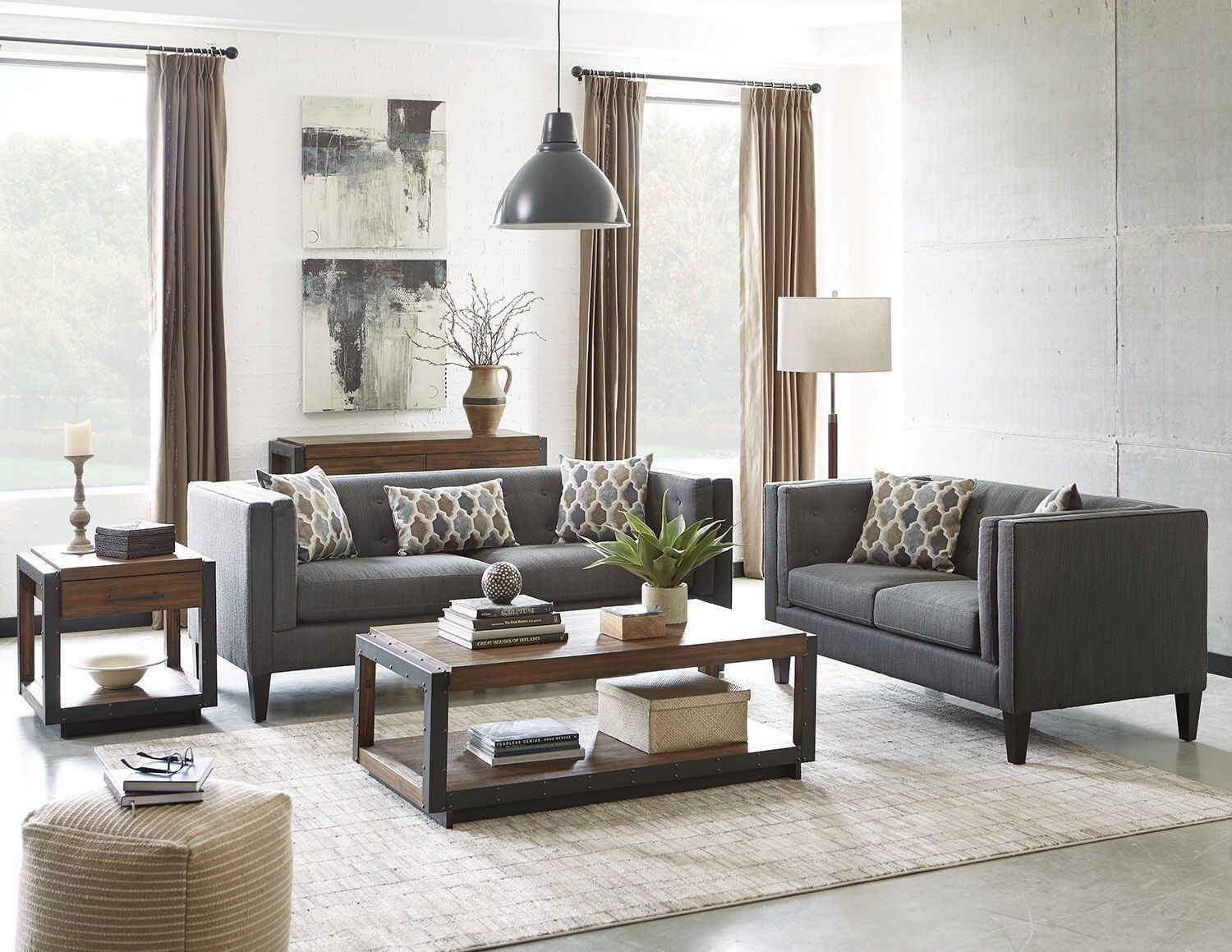 INTERESTING FACTS ABOUT THE COLOR BROWN:
The Japanese do not have a word for the color brown. They describe it in a series of short phrases.

A 'brownout' is a partial loss of electricity.

The Eiffel Tower in Paris, France is the color brown. It is a specially mixed paint color called Eiffel Tower Brown.

The addition of Nickel during production gives brown glass its color.