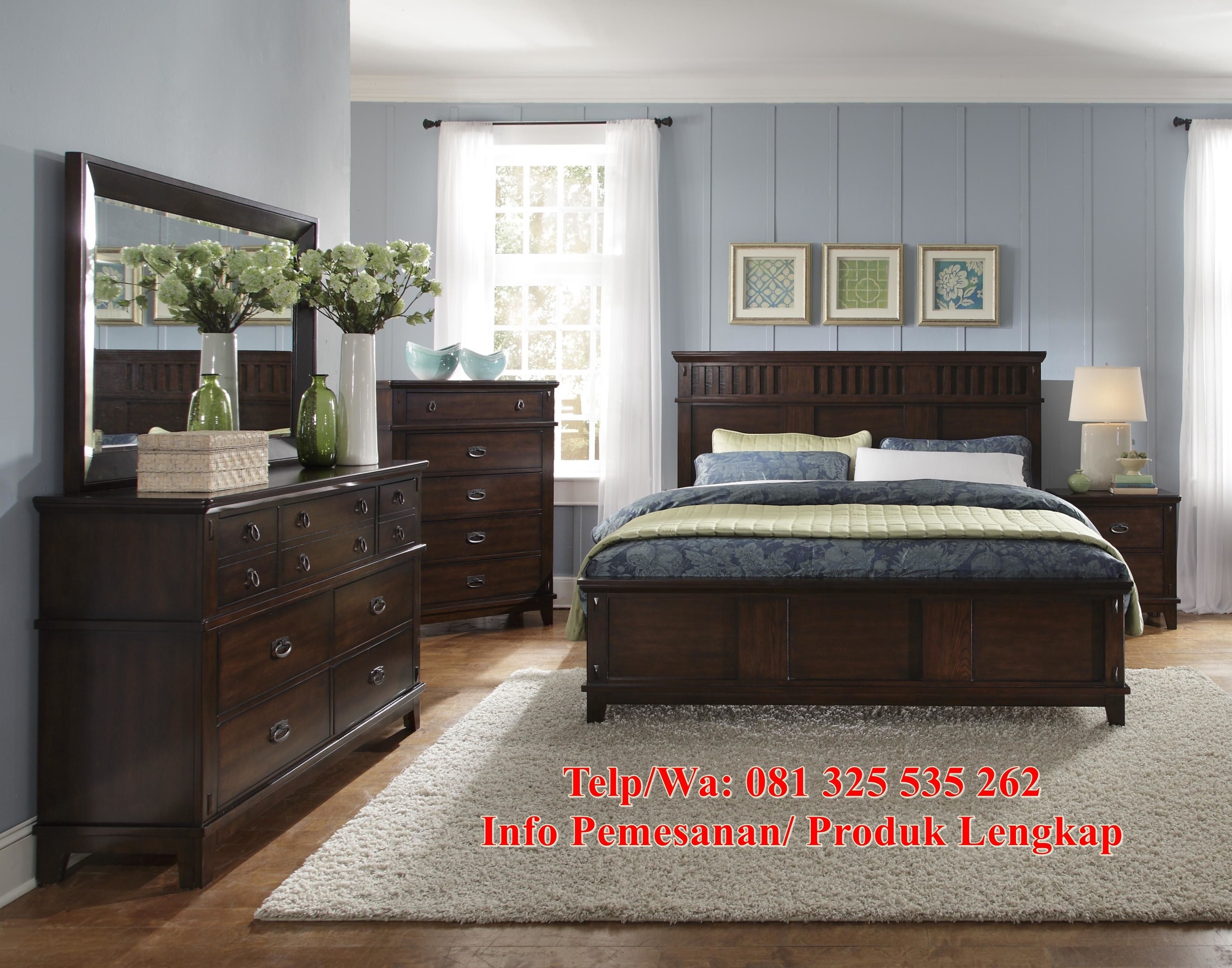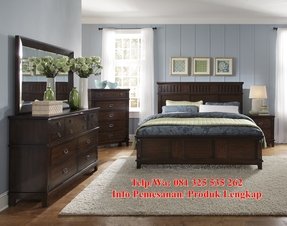 Sonoma Panel Customizable Bedroom Set
Set consisting of panel bed, headboard footboard and slats. All pieces are made of durable and strong hardwood solids as well as hardwood veneers. Classic rich dark brown finish easily fits variety of styles.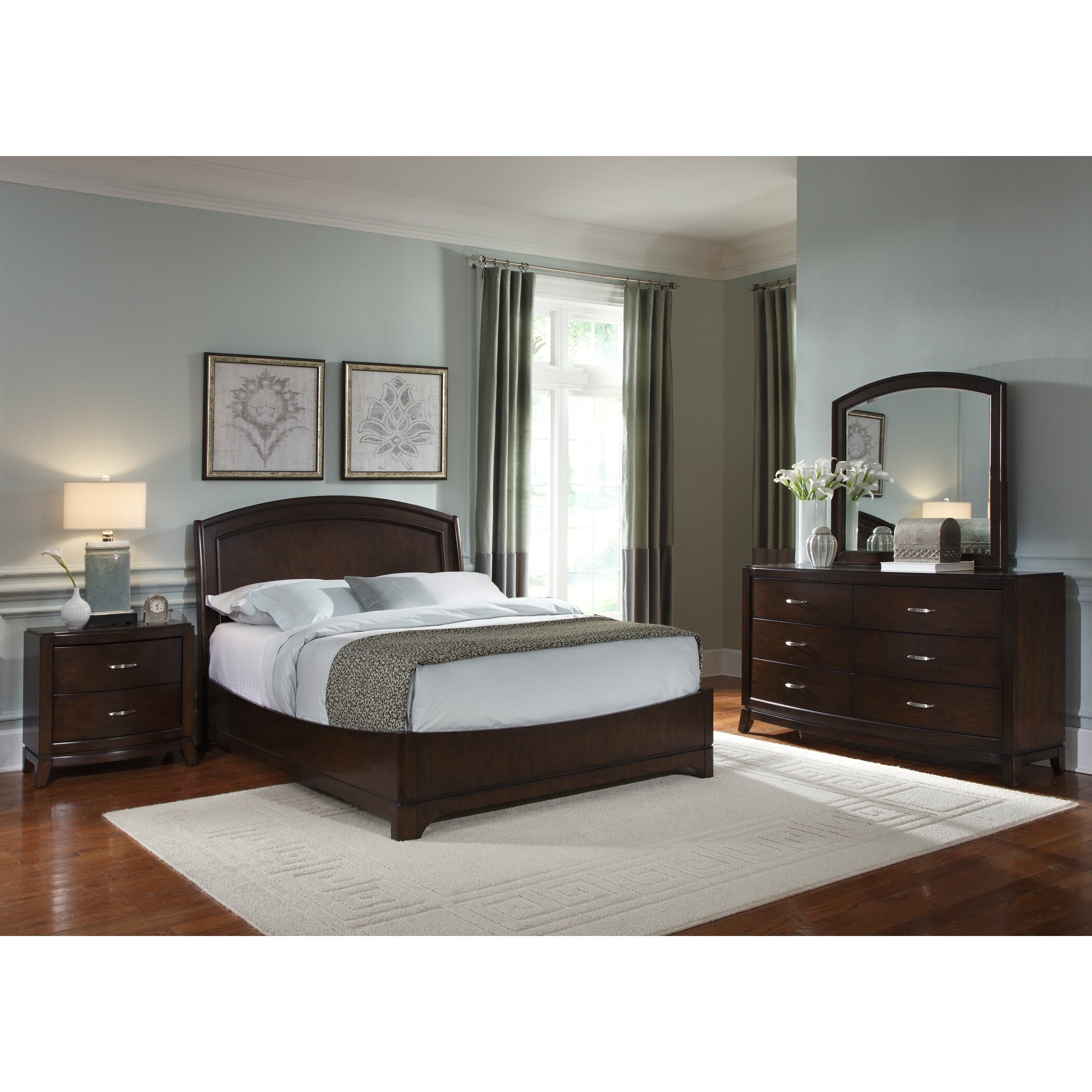 Avalon Platform Customizable Bedroom Set
This customizable bedroom set helps you pull of the look of a sleek and trendy bedroom as soon as you decide for a remodel. The set includes a bed frame, a nightstand and a dresser - lots of drawers here to organize stuff!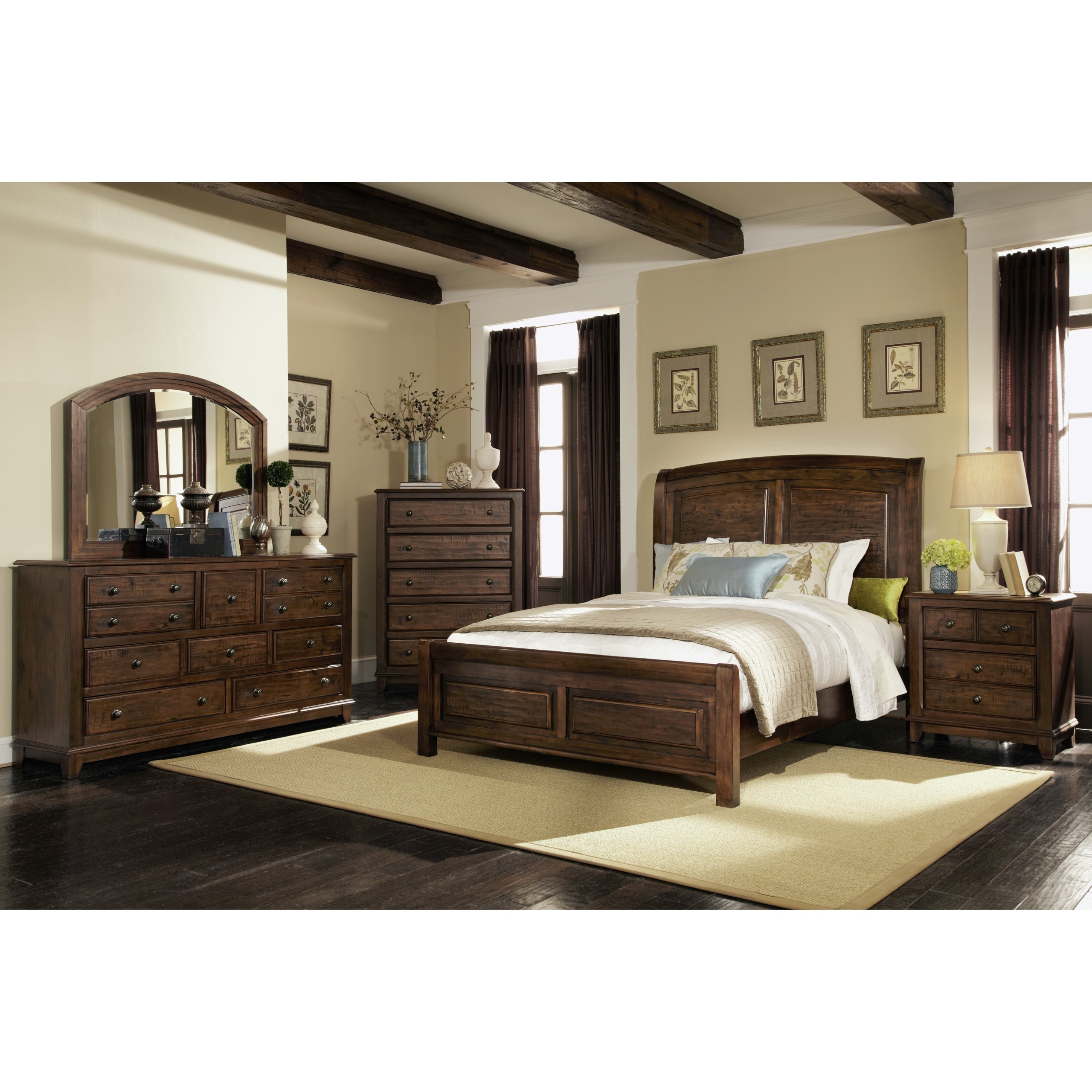 Sleigh Customizable Bedroom Set
Aesthetic classic set of brown-finished wood. A sleigh-inspired queen bed has thin gently curved posts. Drawer units have rectangular moulding tops and low wide profiled legs. Drawers' bail handles are of dark metal. A mirror has rounded top corners.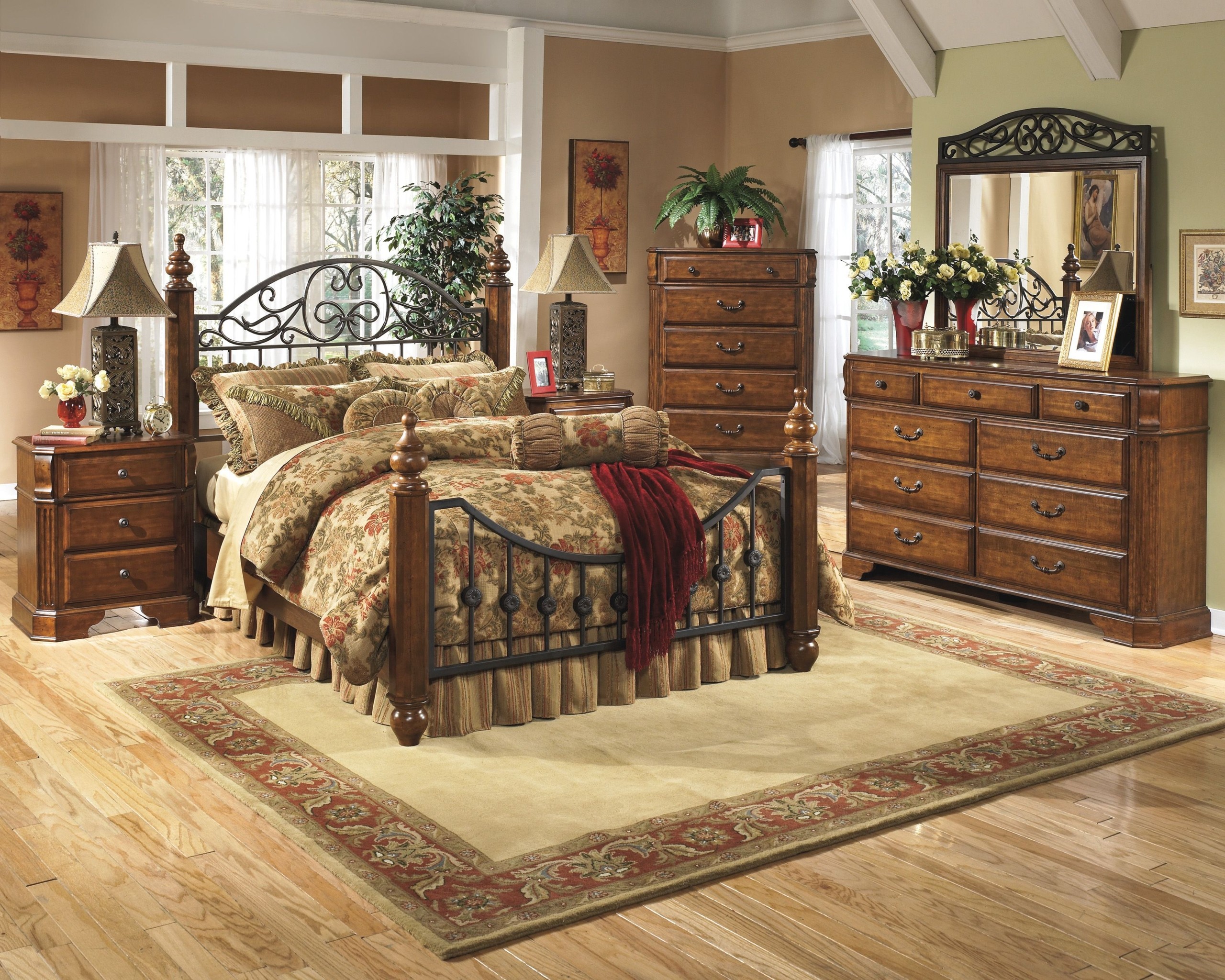 Vera Customizable Bedroom Set
This amazing bedroom set offers a customizable design that will allow you to choose the perfect pieces for your interior, while keeping your setting decorated to utmost perfection and fully functional.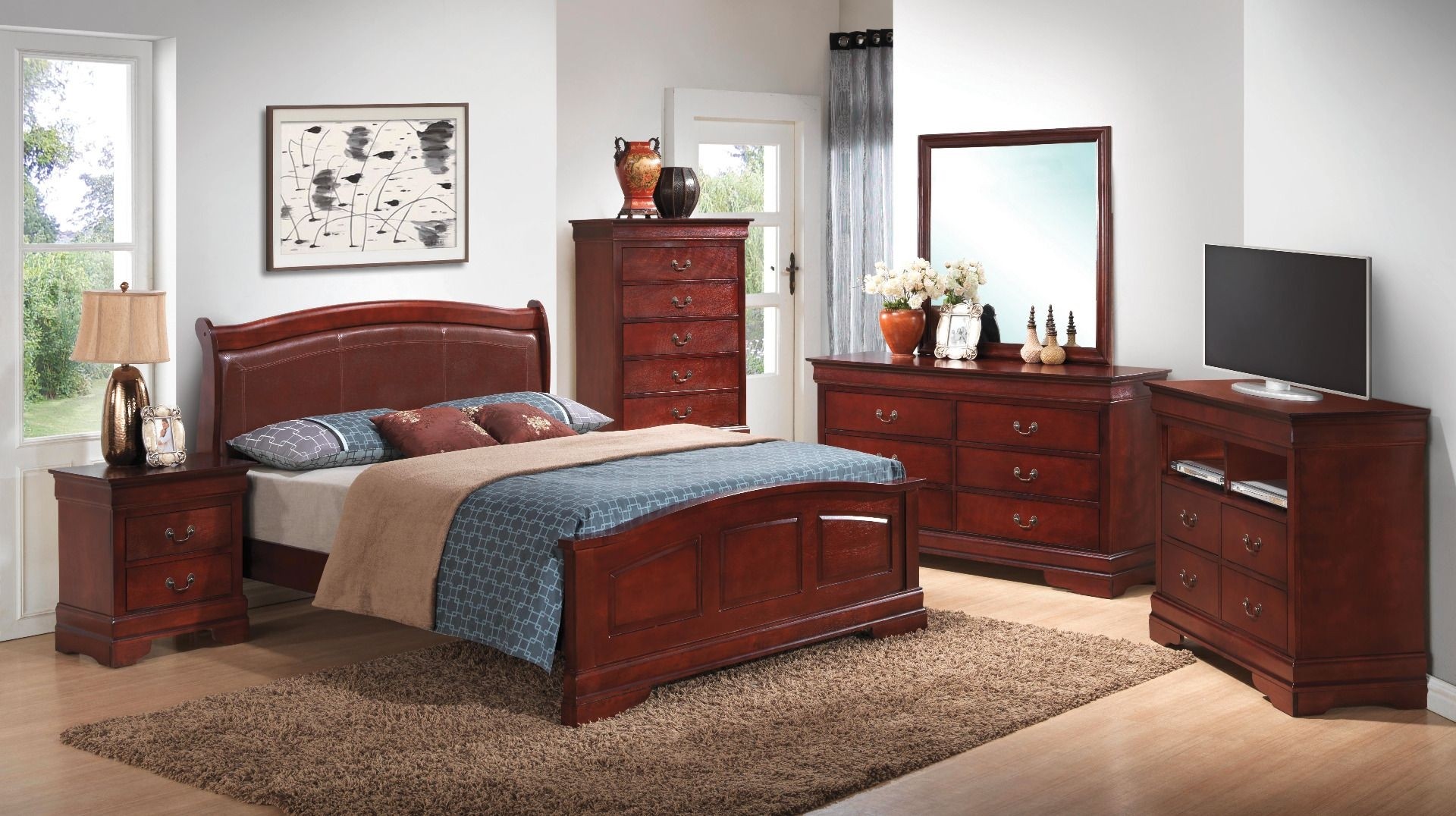 Panel Customizable Bedroom Set
Attractive contemporary set of wooden materials and featuring a brown pleather cover all over. All pieces have rectilineal frames. Stands have rectangular tops, simple side-length feet, drawers with horizontal metal bar handles. A mirror is square.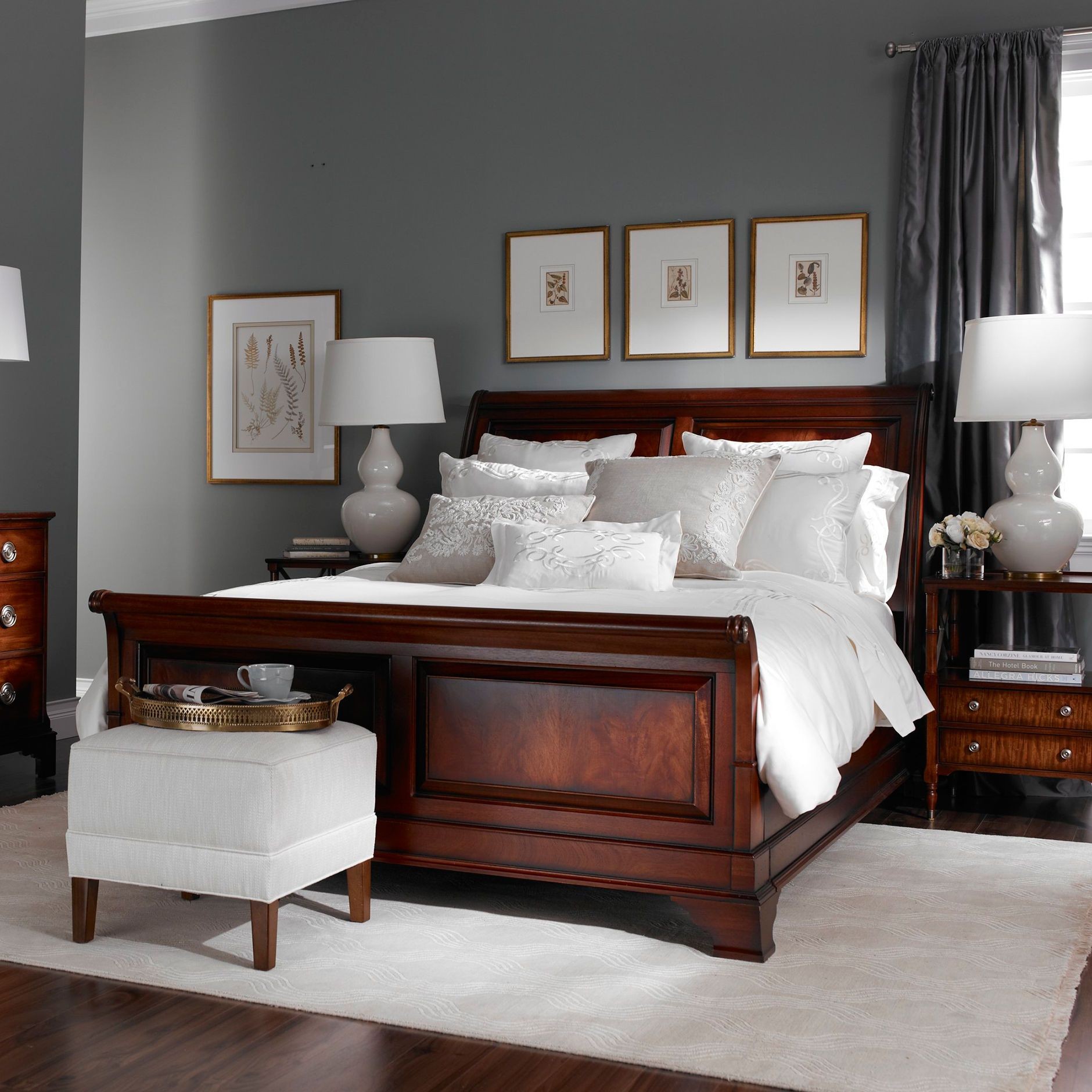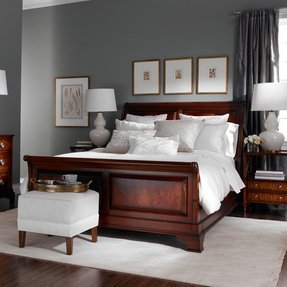 A high quality, king-size wooden bed that will guarantee you a good night sleep. It's a traditional kind of bed made of durable dark wood, but it will also suit modern spaces. It has, high, wooden back, which makes it comfortable to sit in too.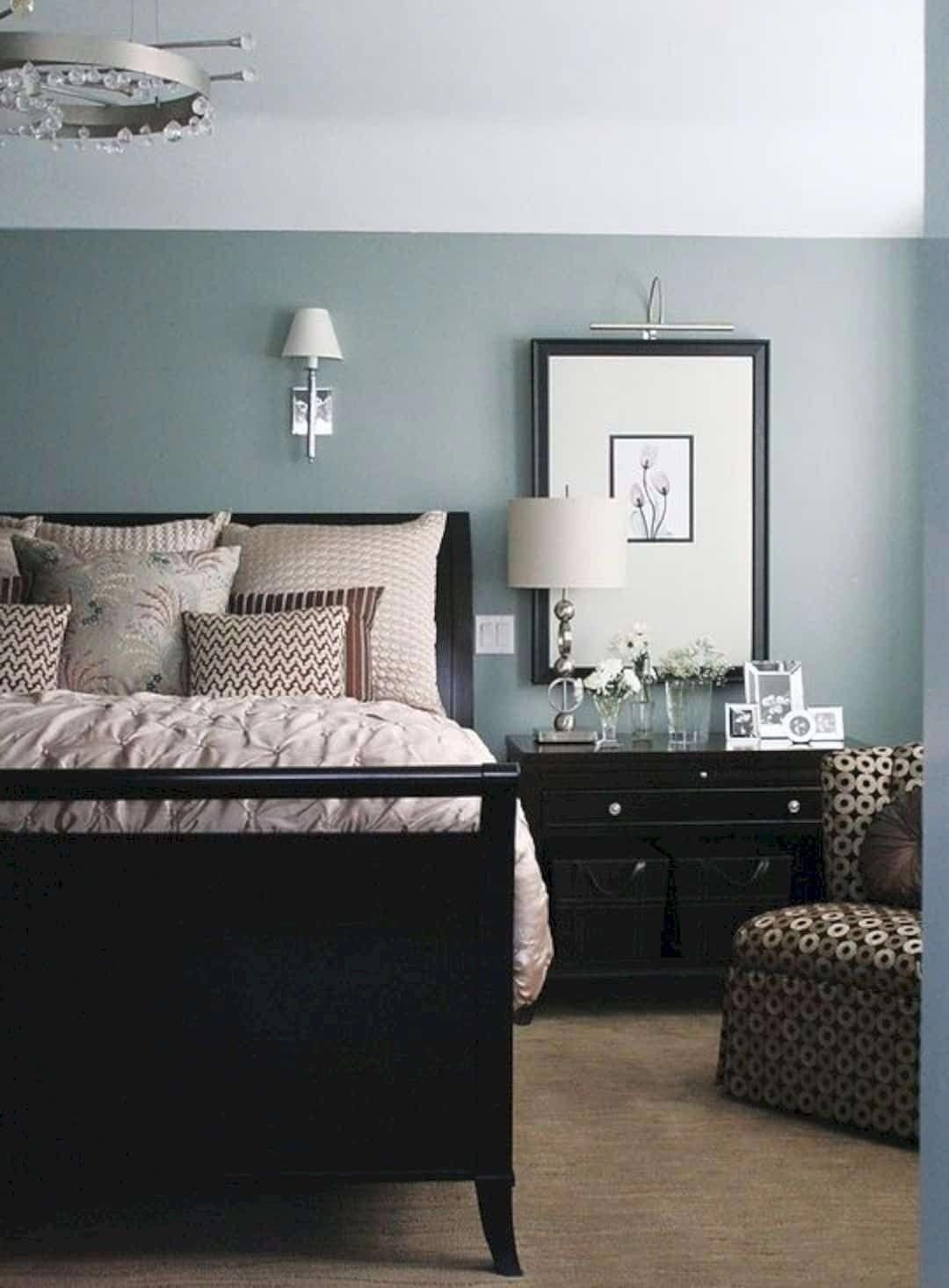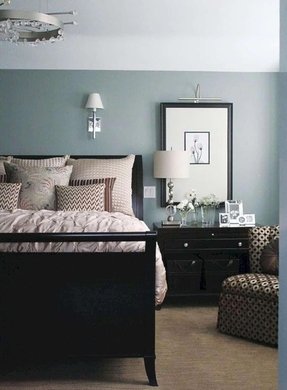 Get the clean look with this brown bedroom furniture set. Everything has the black finish, but it's not too dark. It's a restful and inviting place to sleep! I like this bed and nightstand, because they've got the same style.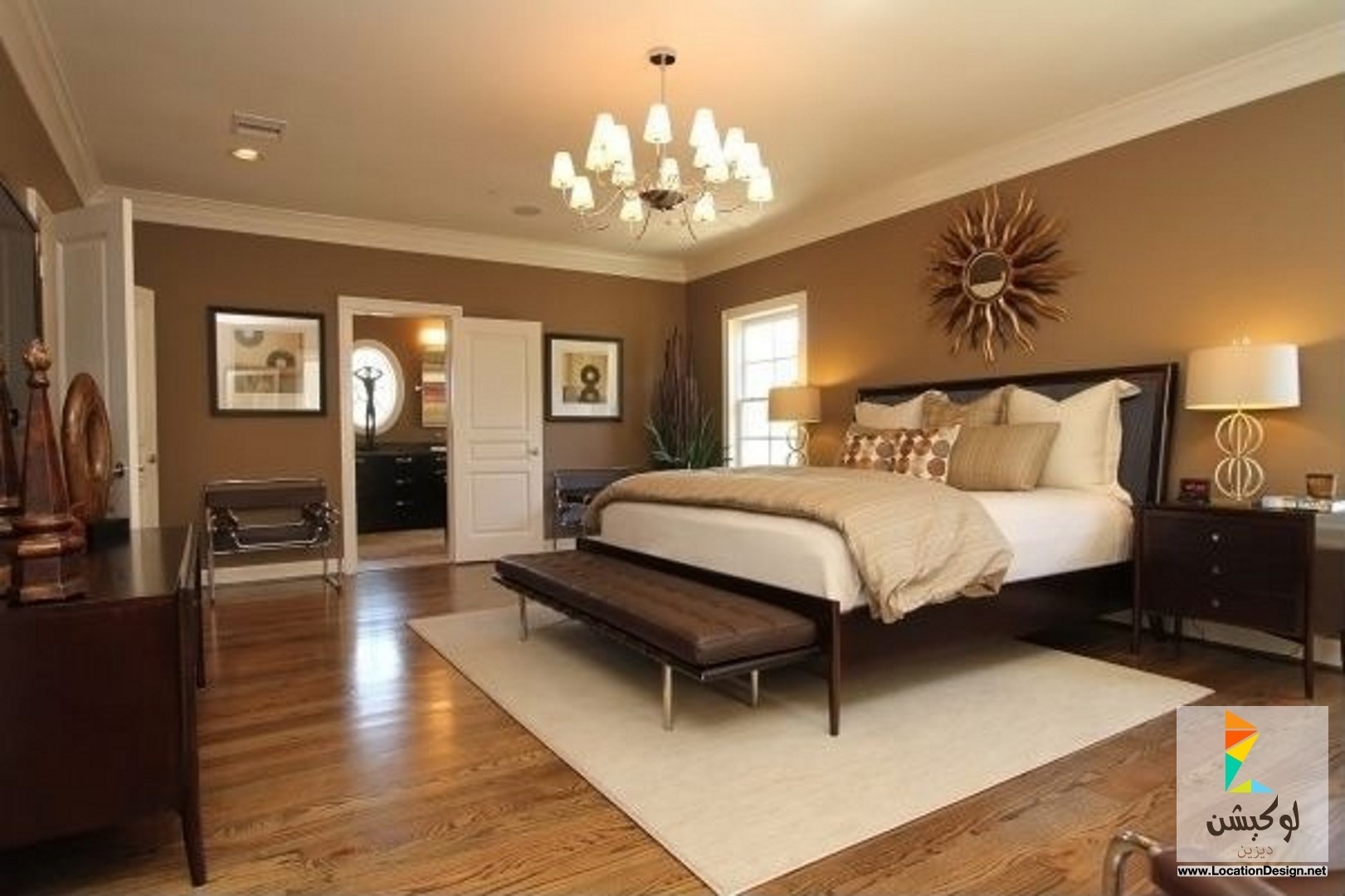 We want to have this kind of bedroom, with layering shades of brown and beige. The classic bed with dark wooden frame, bench and beige carpet create the inviting and restful place.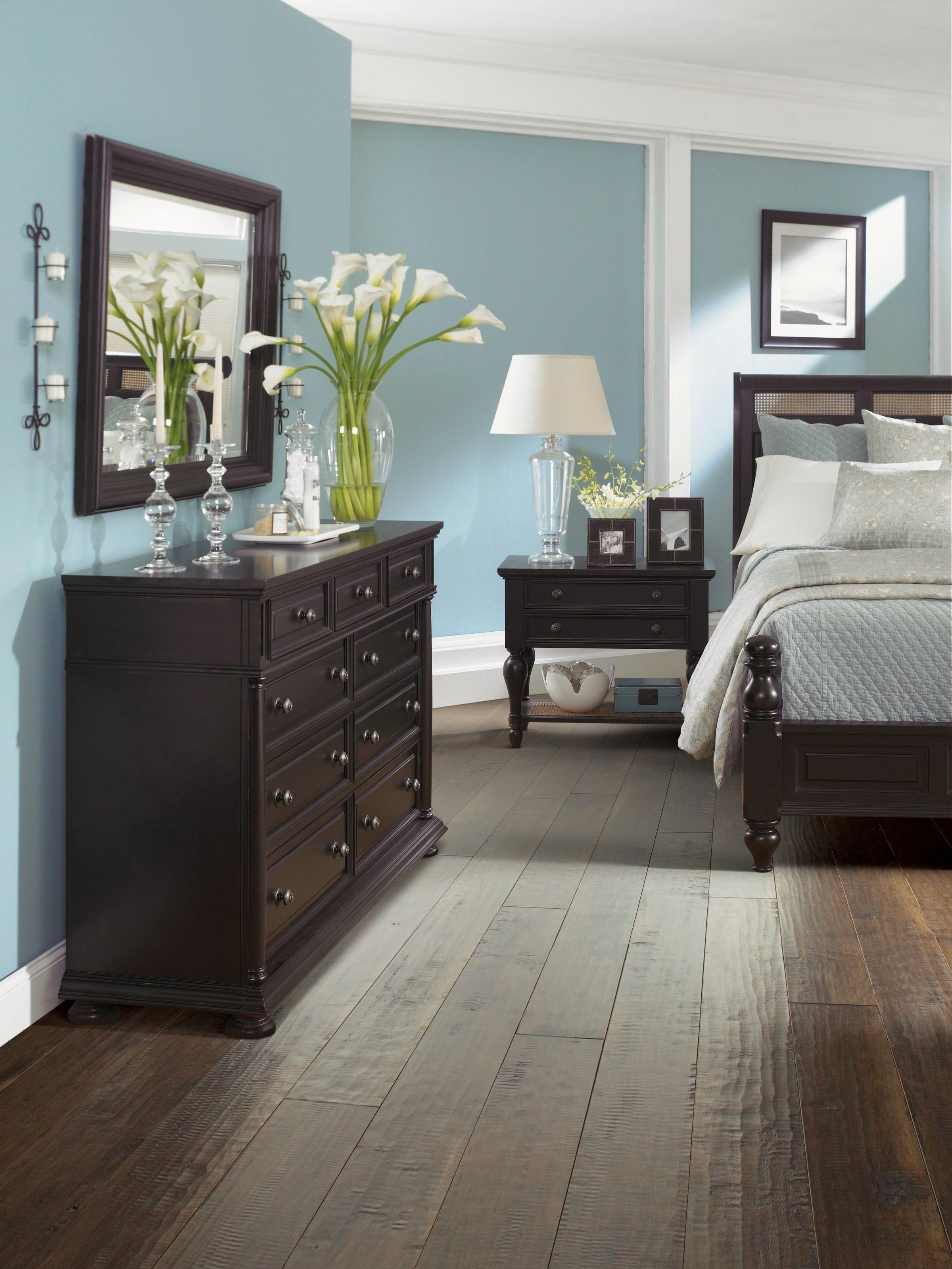 An elegant traditional drawer chest of black-finished wood. It has a rectangular moulding top, a moulding base, low bun feet. Three smaller drawers in the upper tier and 6 larger ones in 3 tiers feature recessed panels and small round black knobs.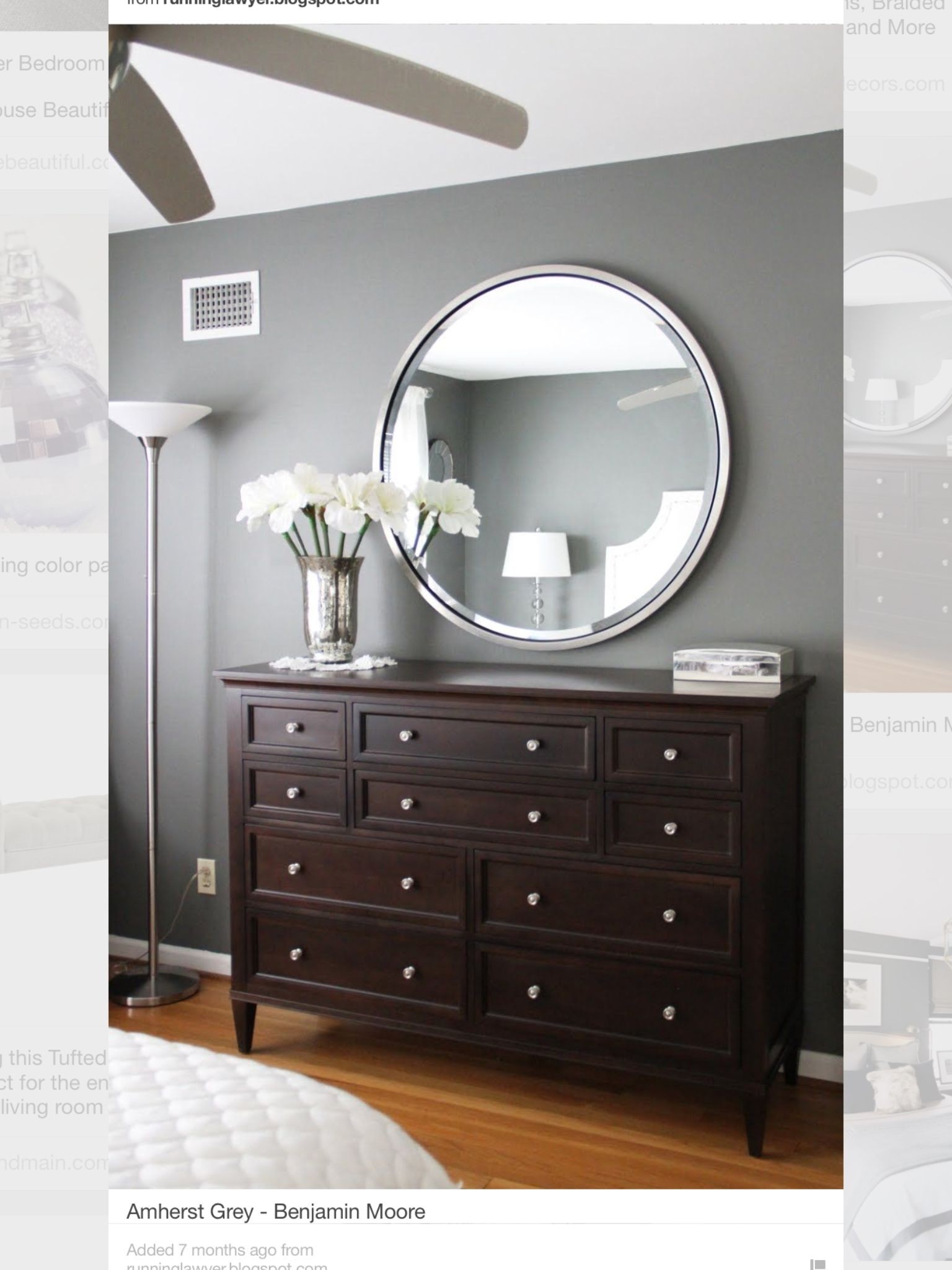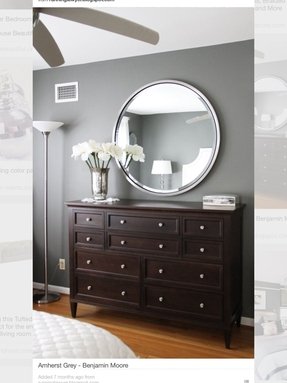 An elegant contemporary drawer chest of wooden materials finished in brown. It has tapered angular legs, a rectangular top and 10 size-varied drawers in 4 tiers. Drawers have a bit recessed front panels and round silvery metal pulls.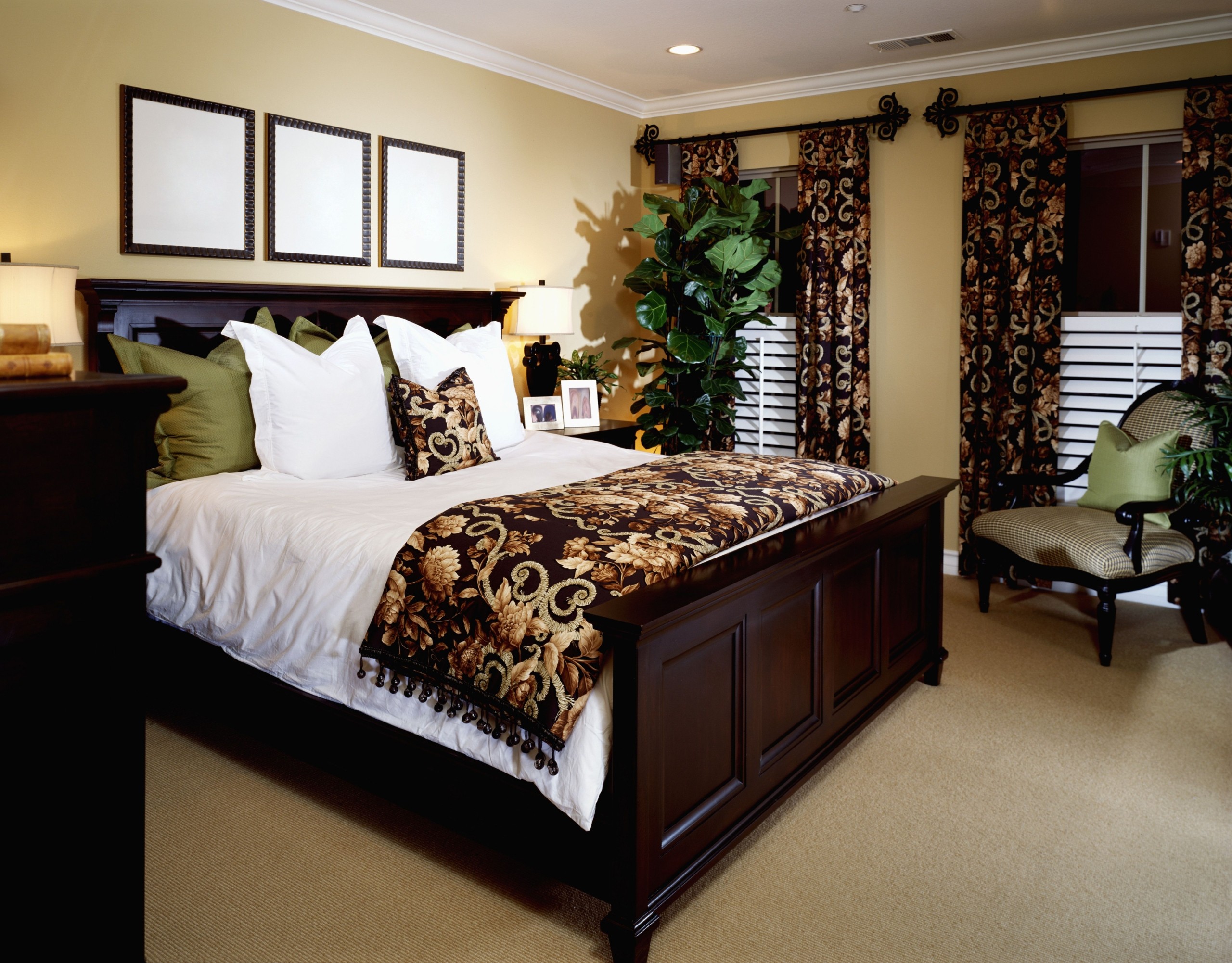 A comfortable addition for any master bedroom. This king size bed is made of wood and covered in a cherry finish, along with a classic headboard and footboard, and a low-profiled platform with sturdy feet.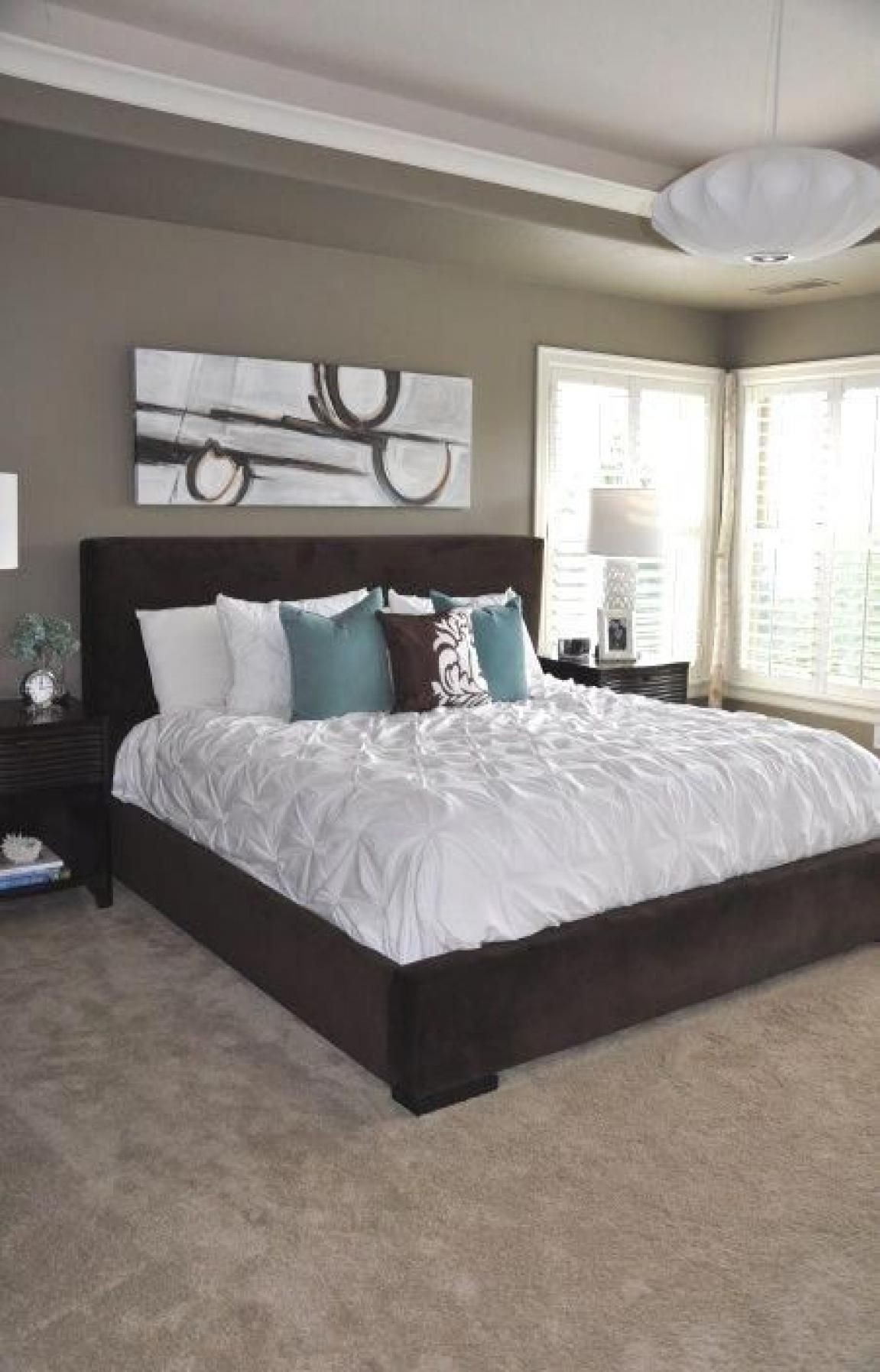 Panel bed mounted on massive legs made of wood. Frame is covered with soft fabric. It is fitted with high headboard. Neutral design for any bedroom according to taste.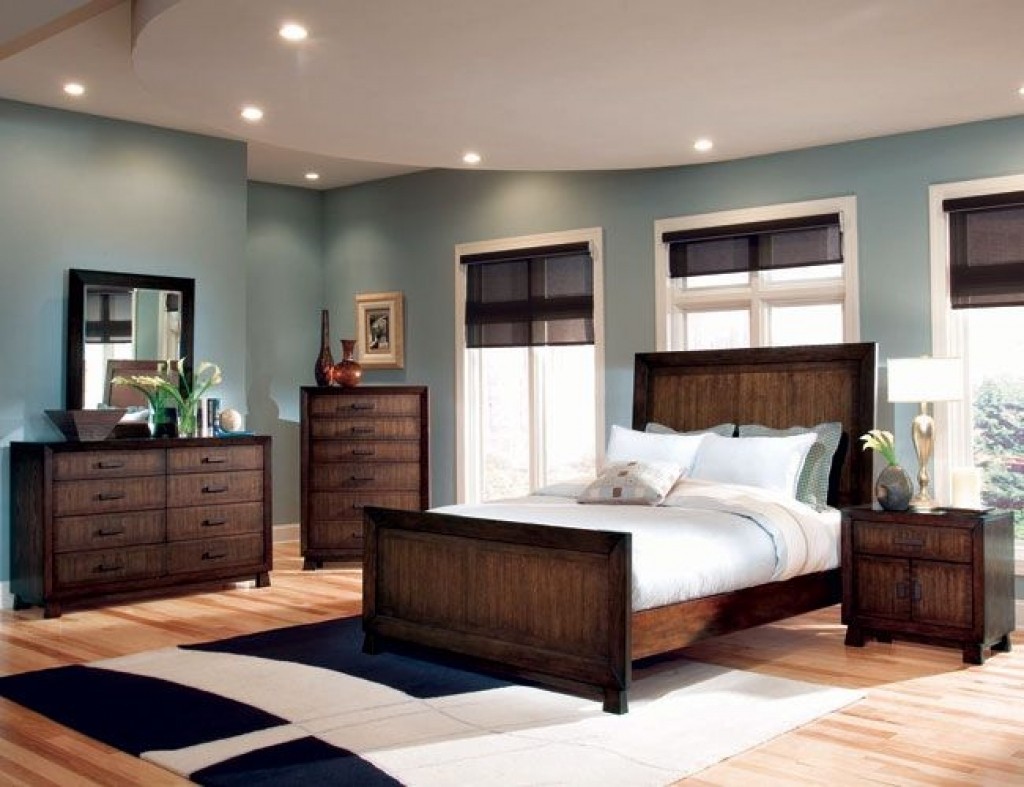 Do not be afraid of dark wood in a bedroom set - if you choose simple shapes and interesting shade suitable for example mahogany wood - it will not overwhelm intimacy and relaxation in the bedroom. It will beautifully match with blue shades.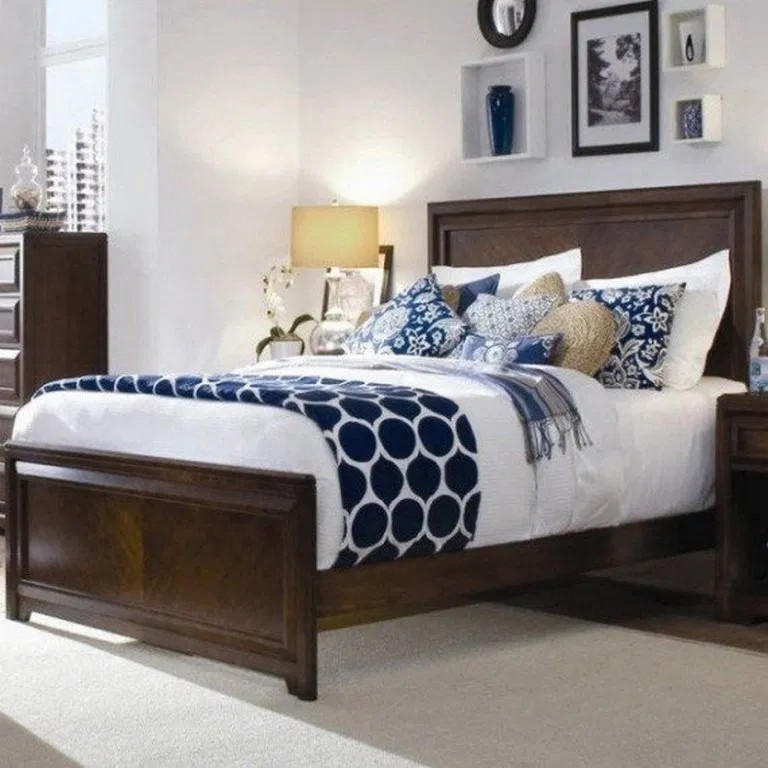 Navy and white color is immortal mix, which will always look good in bedroom stylizations. This composition perfectly fits to the dark brown bed frame. Even if the base is classic, the multipatterned pillows adds it up the modern look.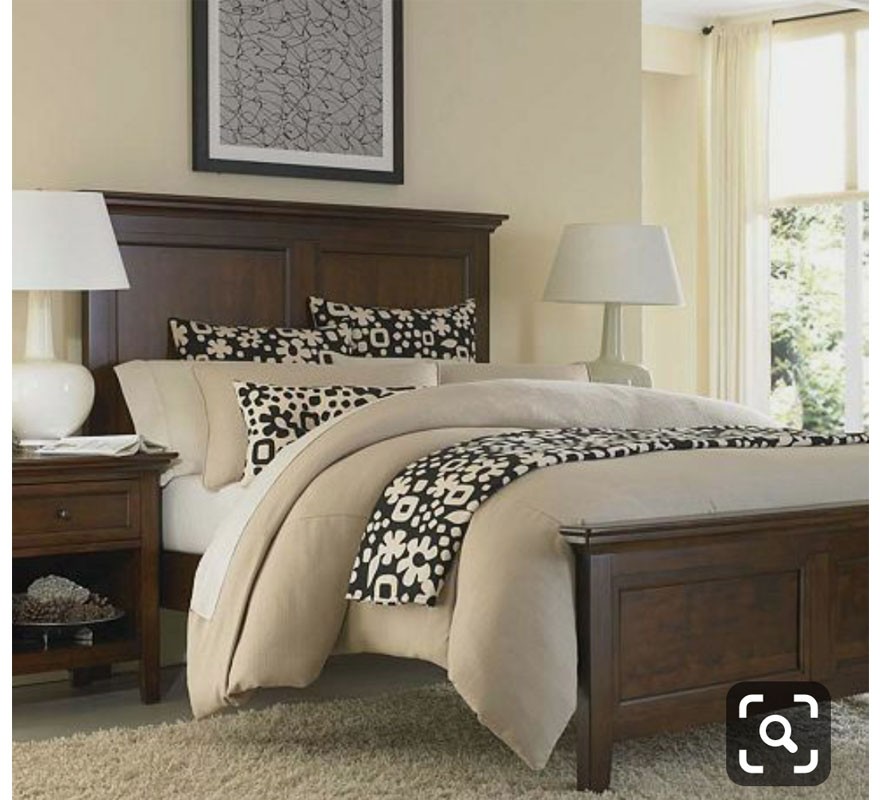 This beautiful bedroom is a combination of a traditional king bed with a headboard with stylish, warm colors. Lovely bed linens, night lamps and an interesting picture on the wall create a beautiful combination.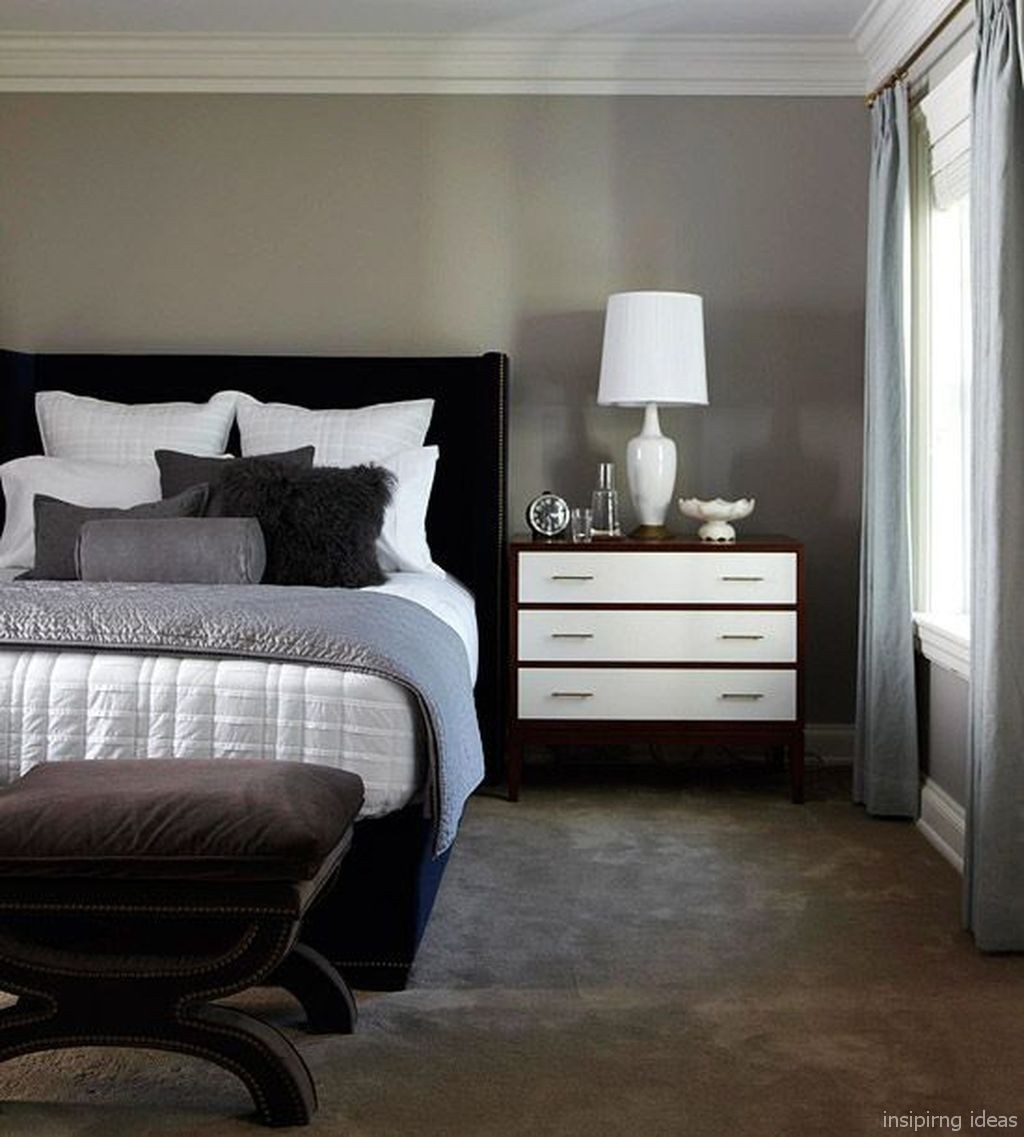 Tasteful nighstand fitted with 3 drawers for storing personal items. It is made of wood in two shades. Provides saving space in each bedroom. Traditional form and modern design.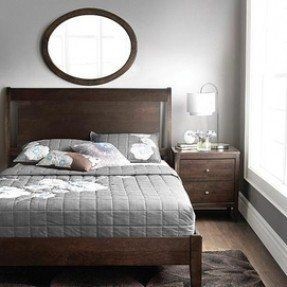 Finished with various brown and grey accents, this bedroom furniture constitutes a traditional, elegant set. Solid wooden construction enchant with their gentle graining.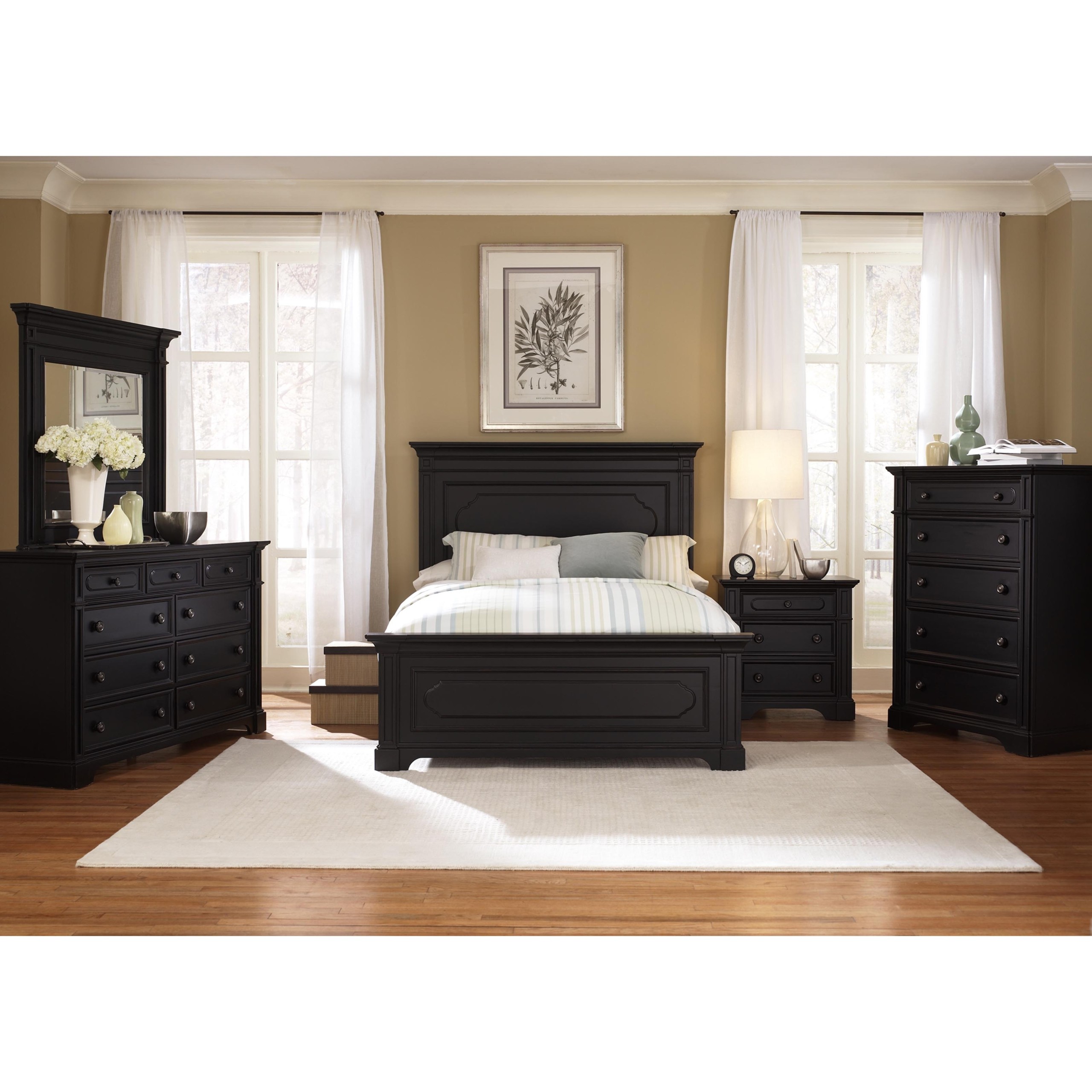 I'm trying to furnish the bedroom, so I decide to buy the bedroom set, which includes the panel bed, nightstand, dresser with mirror and chest. This one is elegant with black-rubbed finish.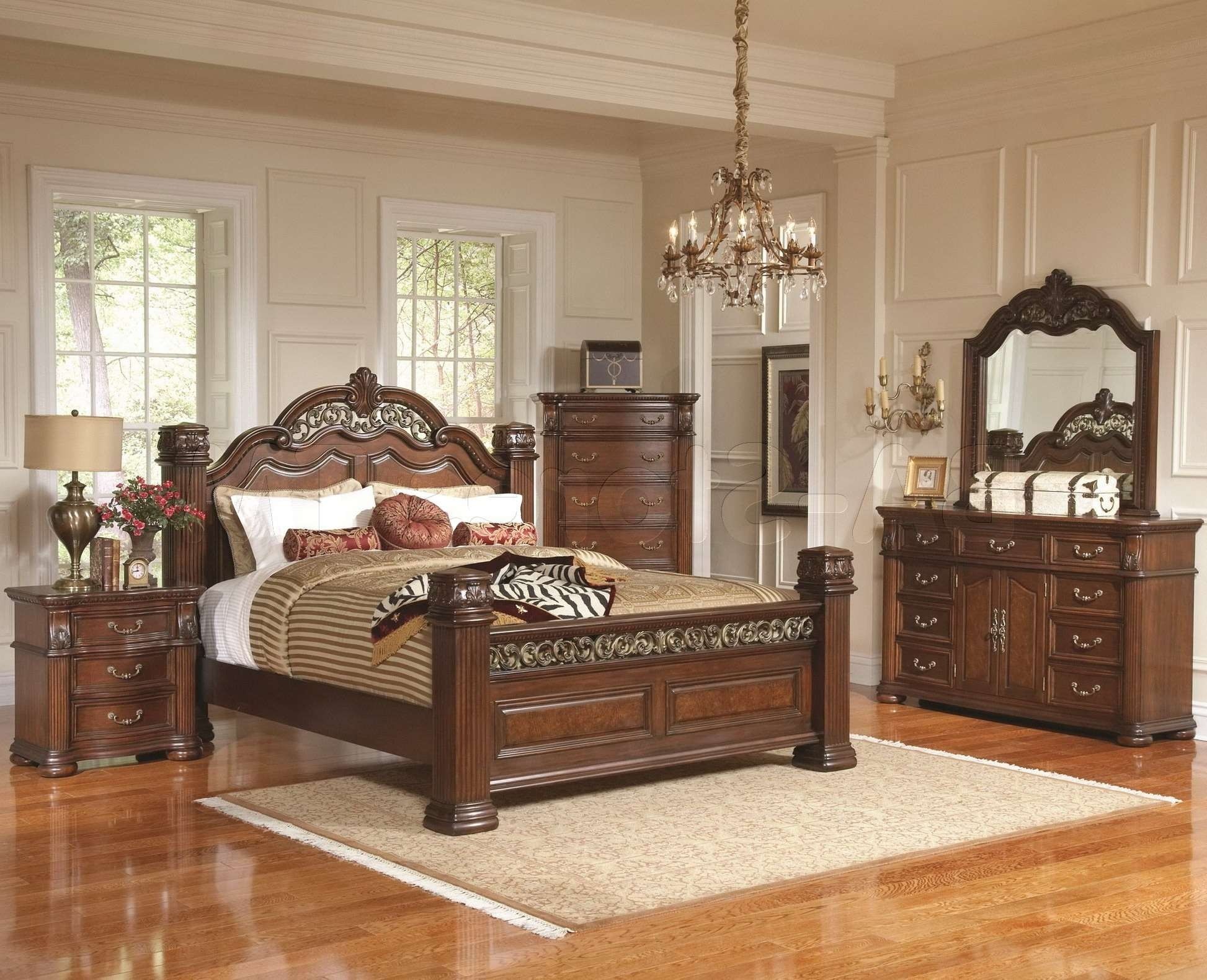 With Drawers And Appealing Brown Woods Mirrored Bedroom Furniture ...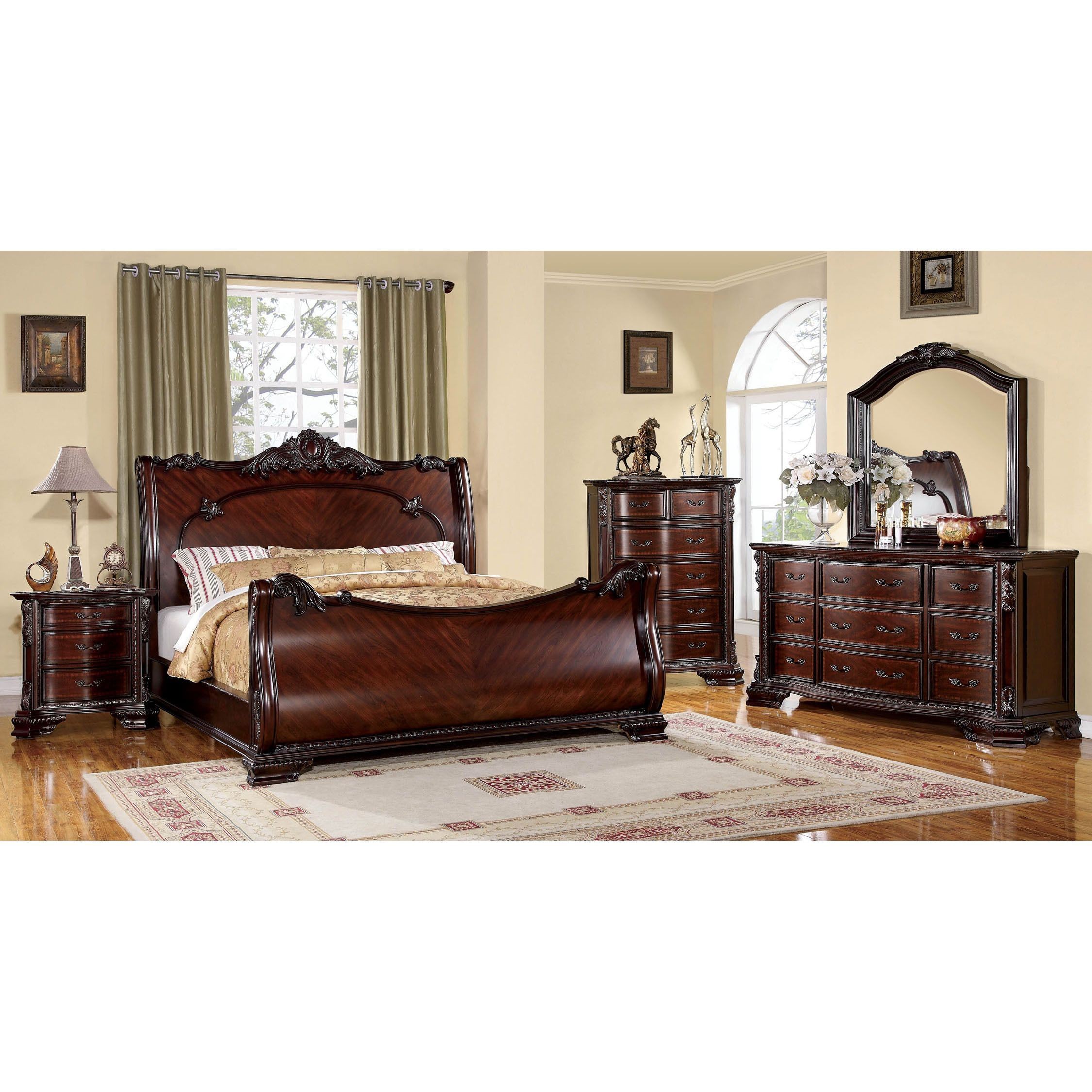 ... of America Luxury Brown Cherry 4-Piece Baroque Style Bedroom Set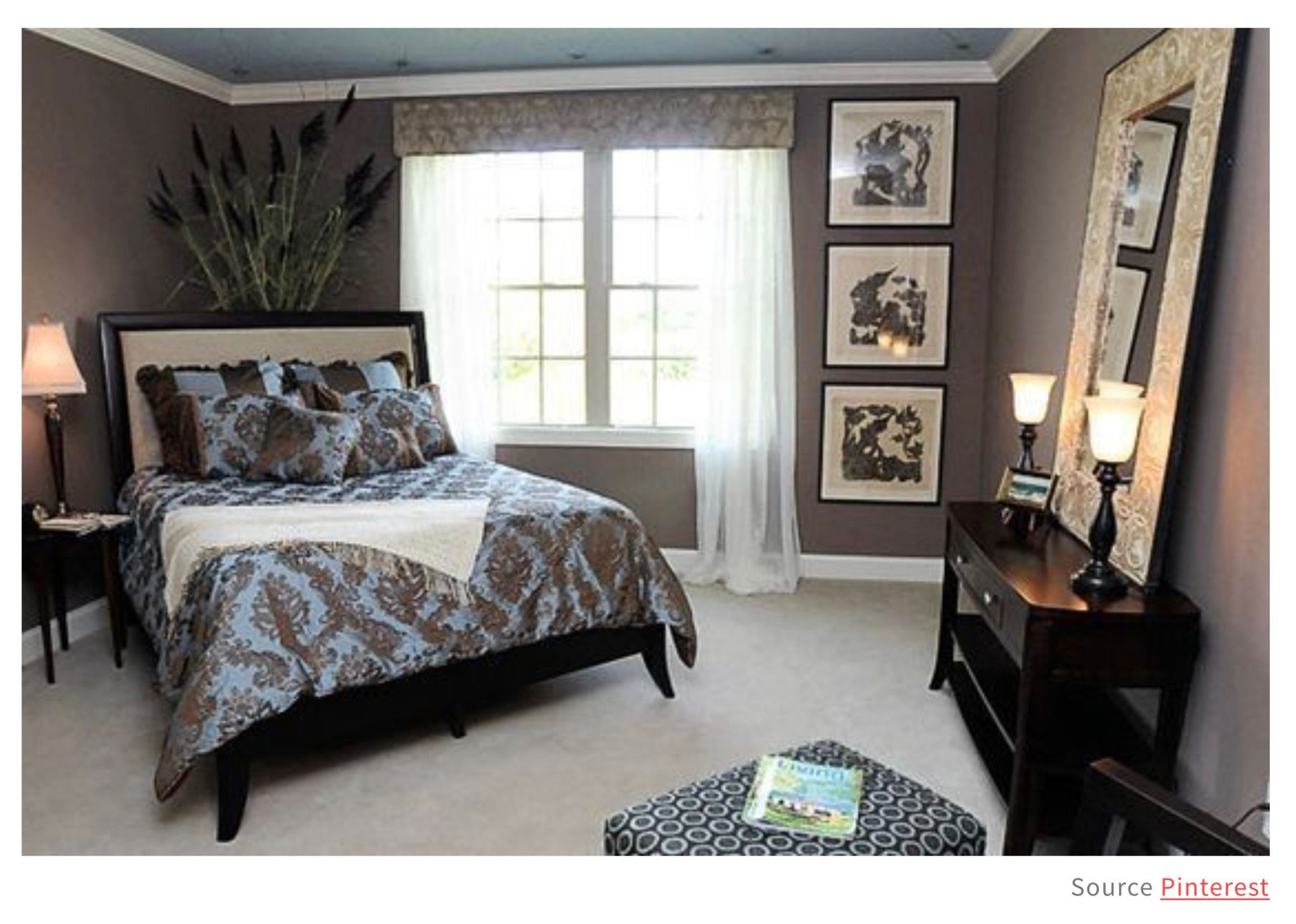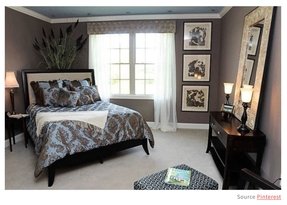 The beautiful combination of solid wood construction with dark brown bedroom furniture is an excellent way to create a spectacular decor. The large king bed with a high headboard and slender legs is an exceptionally stylish piece of furniture.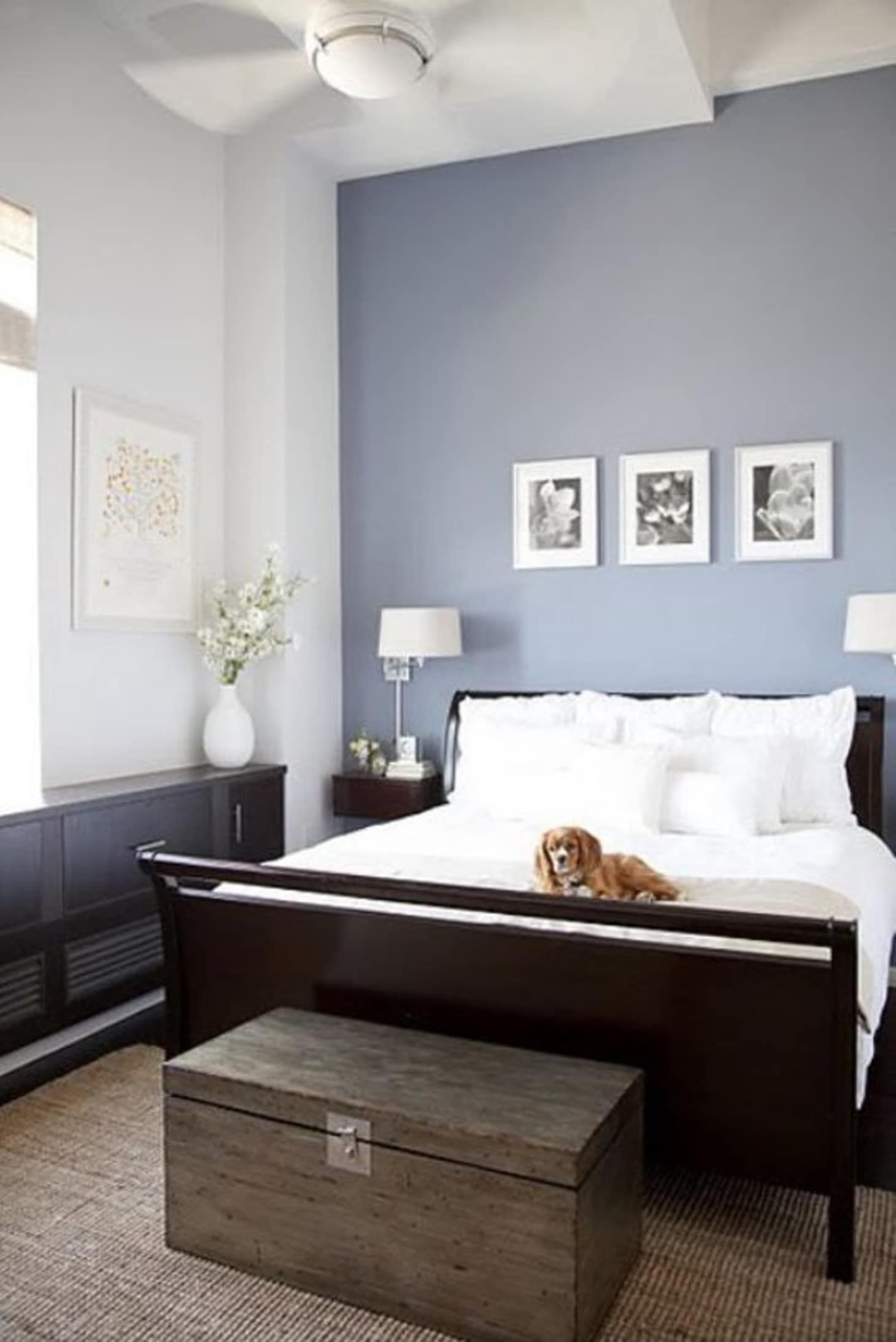 Dark brown bedroom furniture. A bed is large enough and very comfortable for two people. Its solid wooden construction provides support and stability. A nightstand is made of the same materials in the same finish.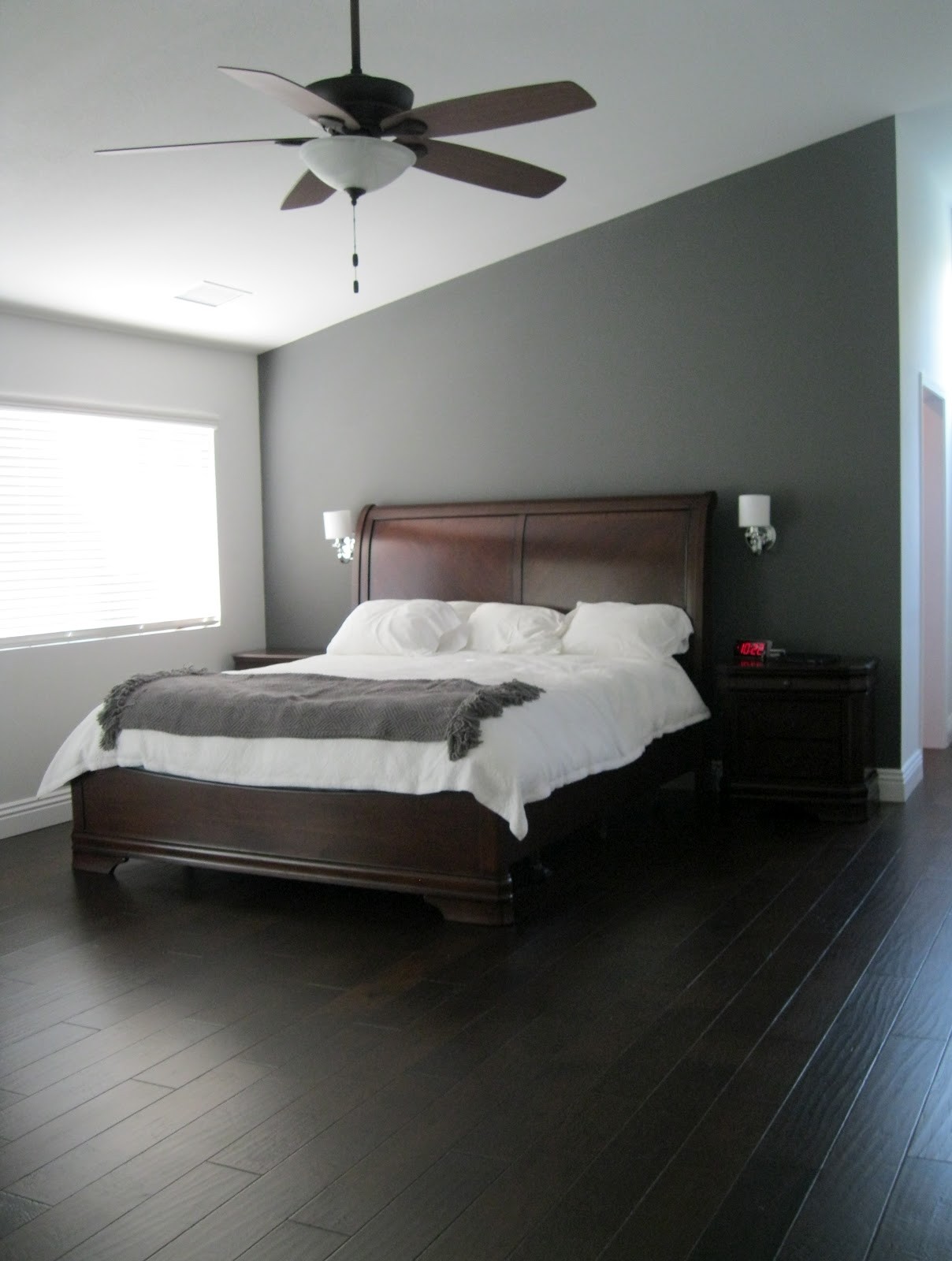 bedroom gray bedroom paint color decorating ideas feat master bed ...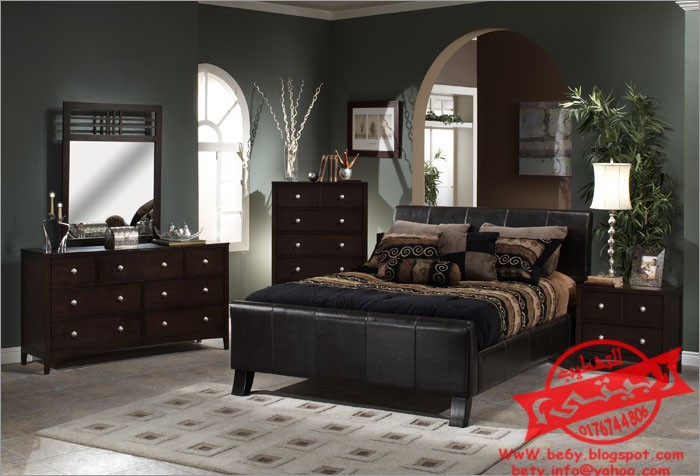 ... brown home furniture this is the dark brown furniture gathered from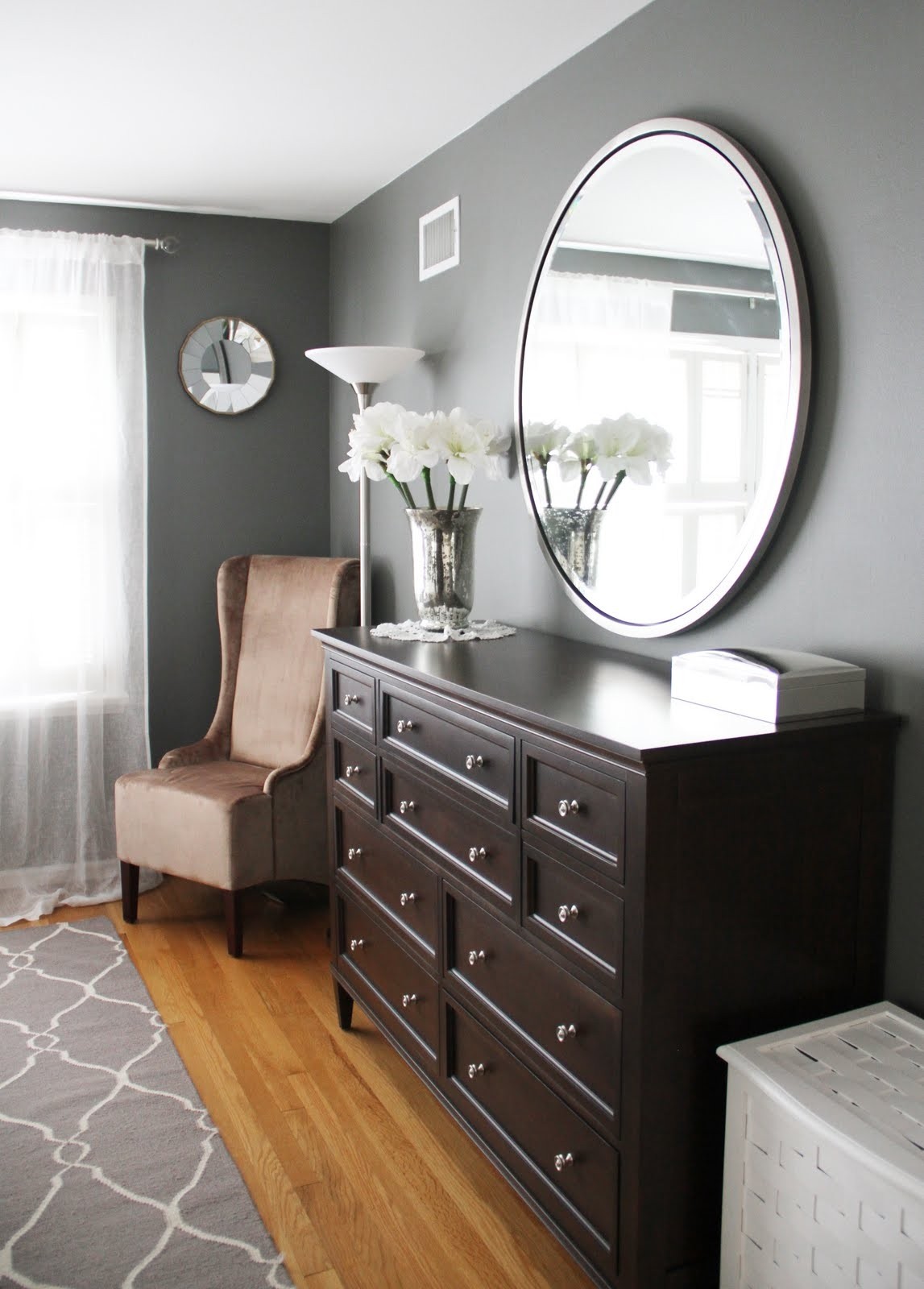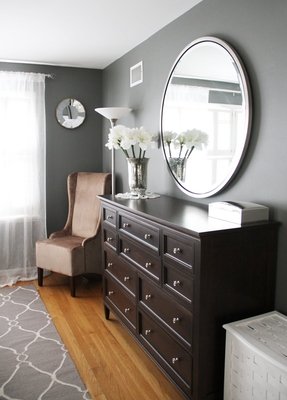 Contemporary setup for a clam and tranquil bedroom, furnished with a long linen cabinet made out of dark-brown painted oak wood with a round mirror on top and a stylish, wing-backed armchair on the side.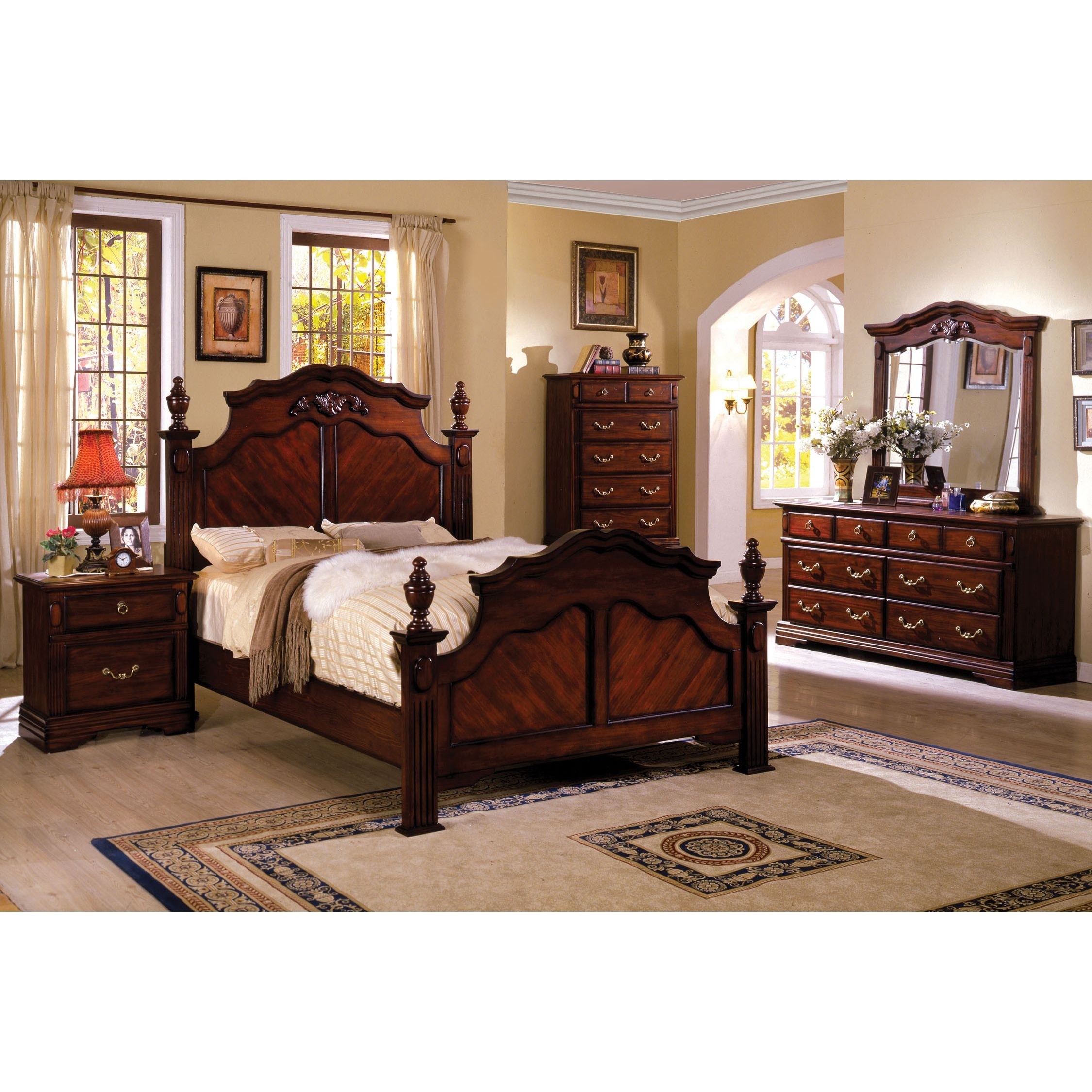 Dark Cherry Bedroom Furniture Decor Ideas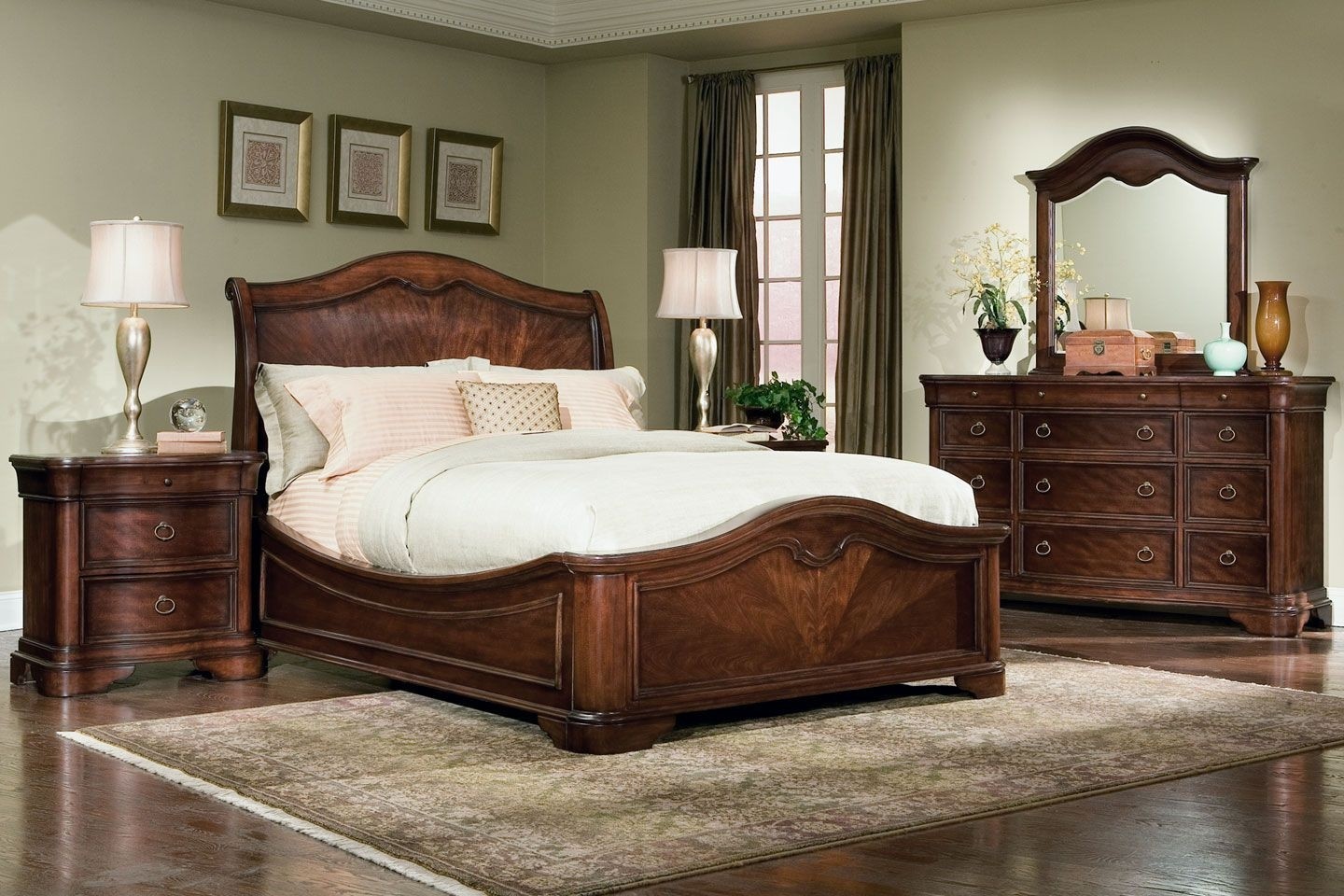 ... Leather Headboards Including Narrow Mahogany Wood Night Stand And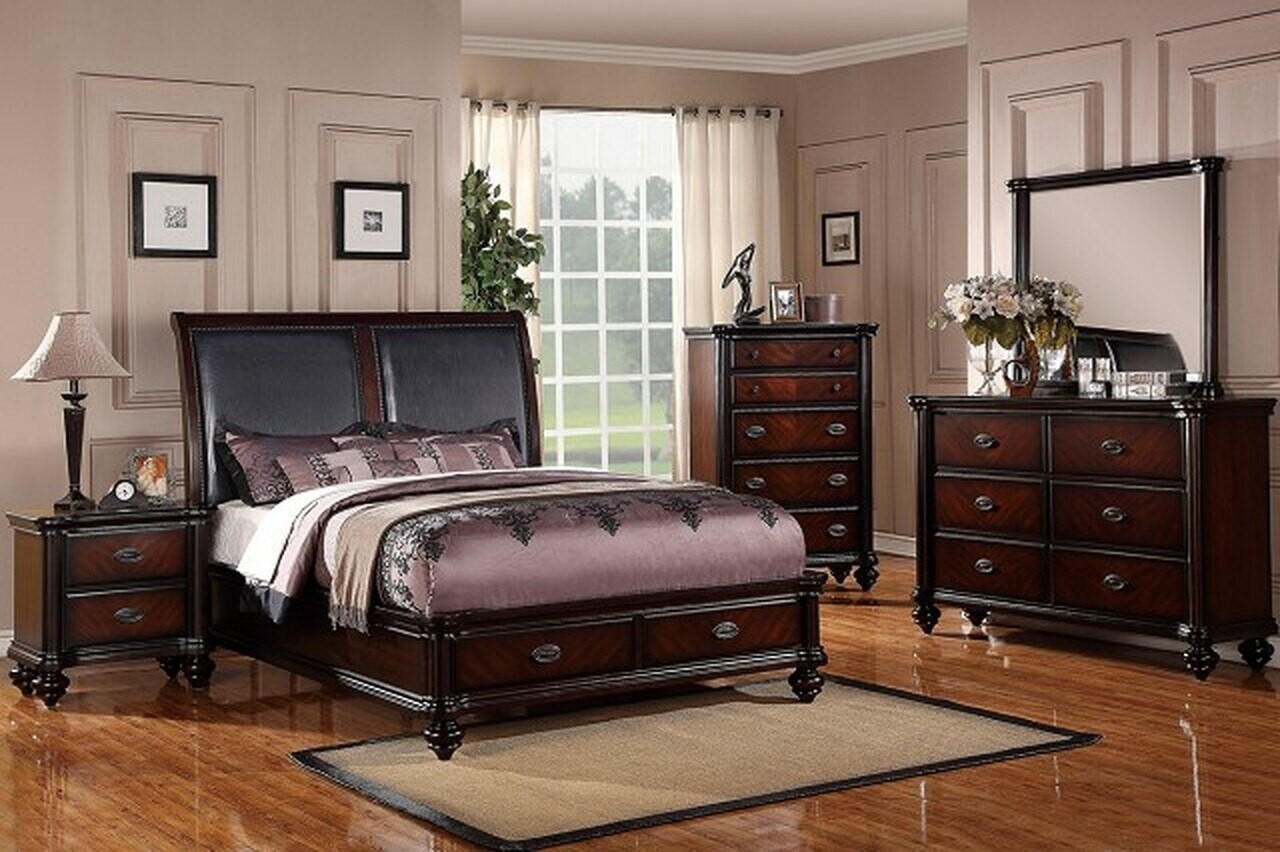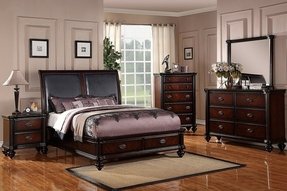 Chocolate Brown Bedroom Furniture For Master Bedroom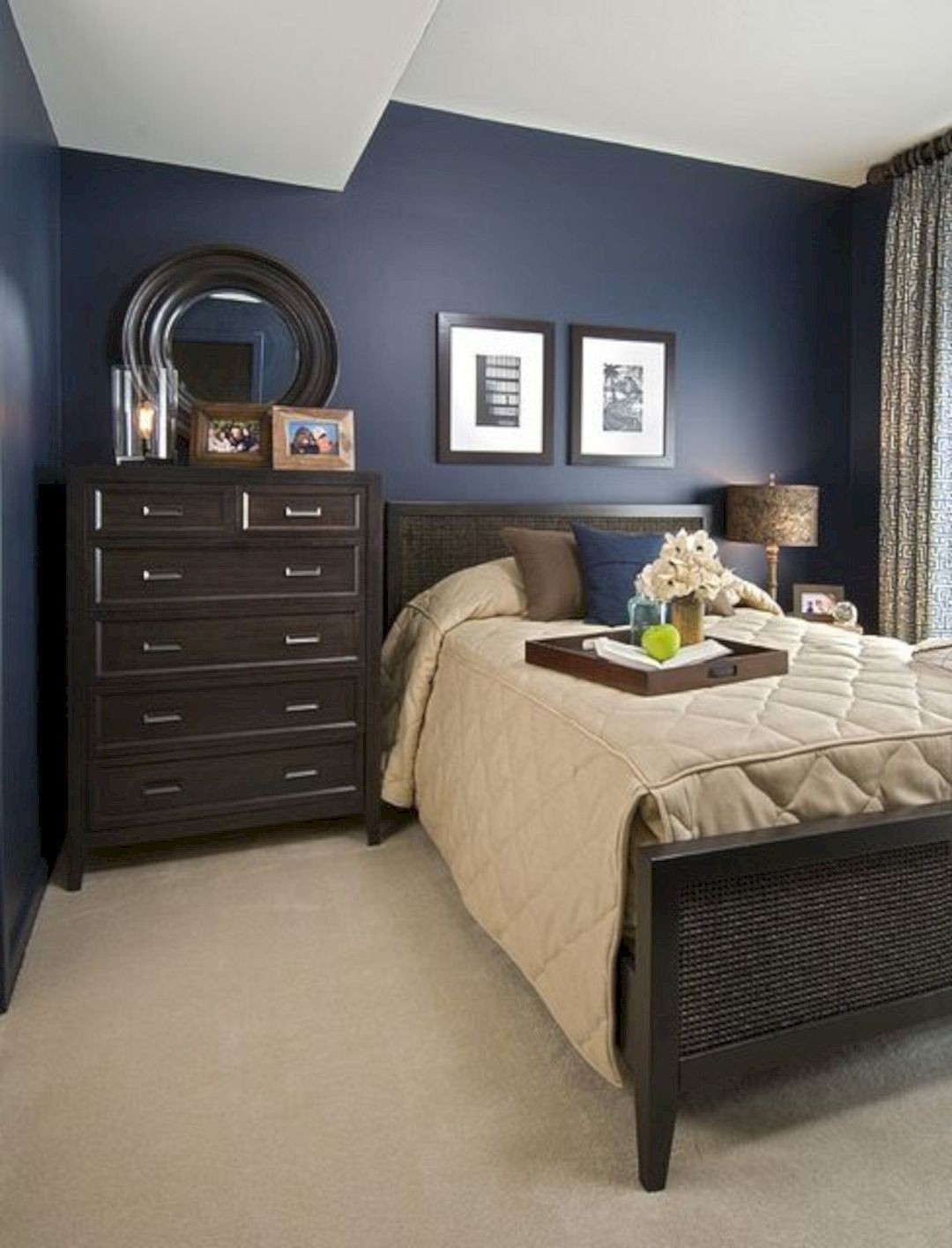 Sample navy blue and brown bedroom in an EYA townhome in Washington, DC. Learn more about EYA at http://www.EYA.com.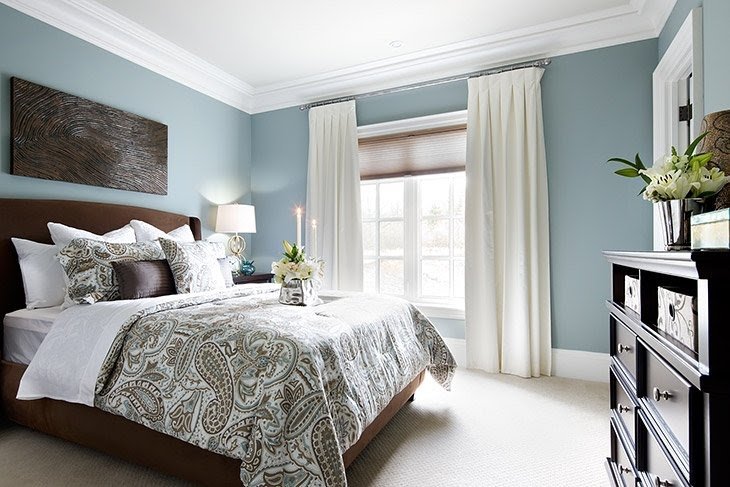 Window Coverings | Jane Lockhart Interior Design Toronto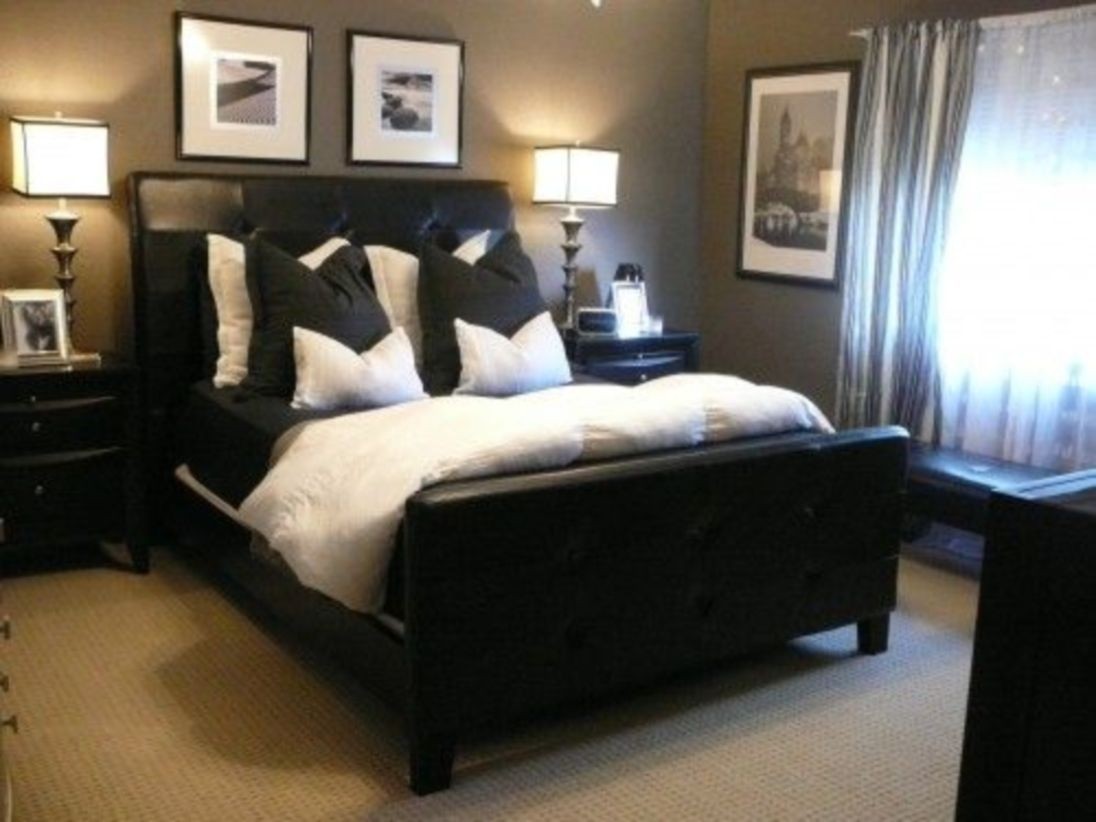 Bedroom design based on universal black and white colors. This bed features comfortable bedclothes and a durable wooden frame. It is covered with black leather that assures durability and elegance. Small nightstands are also black and they feature practical drawers.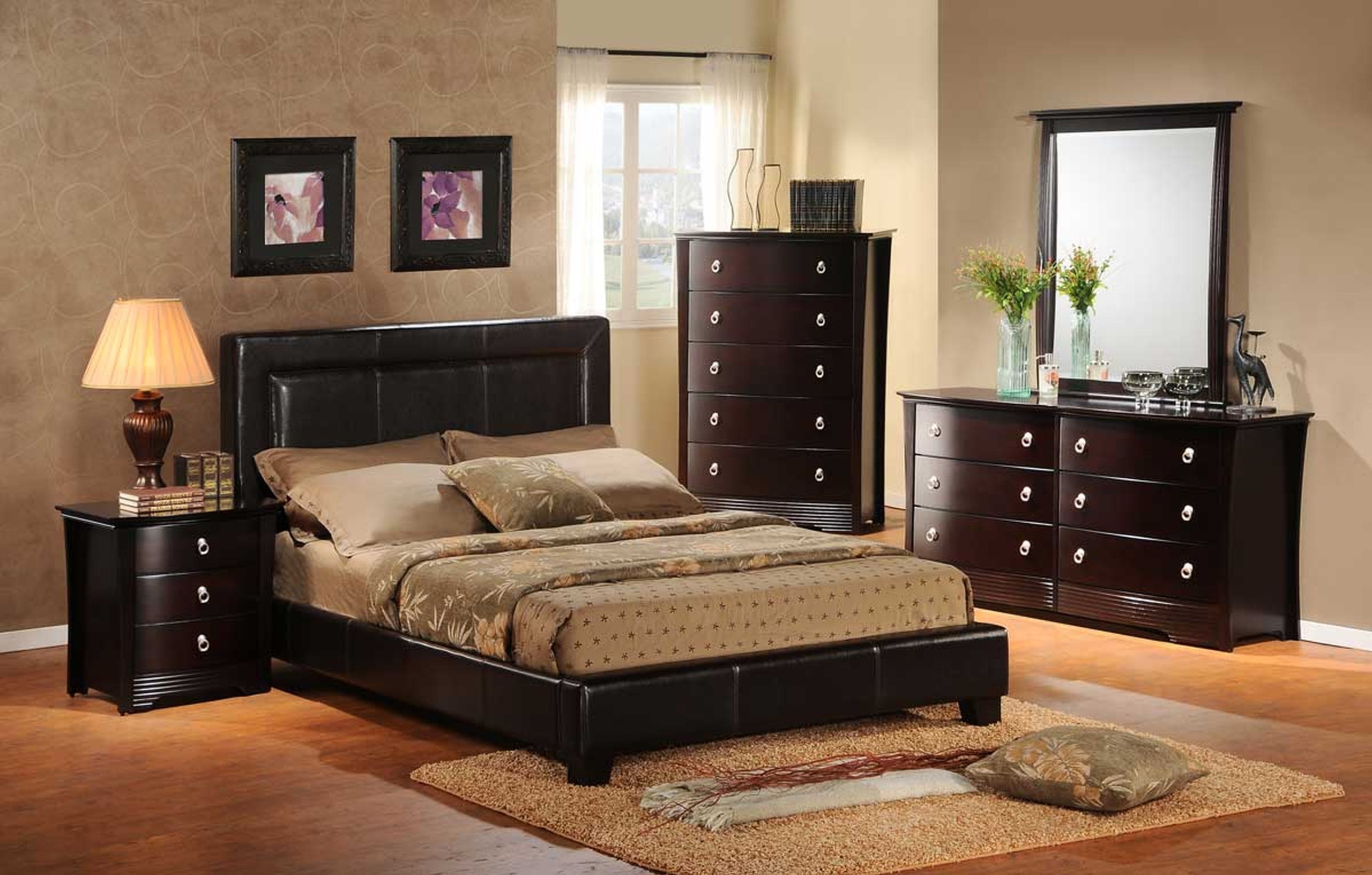 Dark Cherry Bedroom Furniture Theme Ideas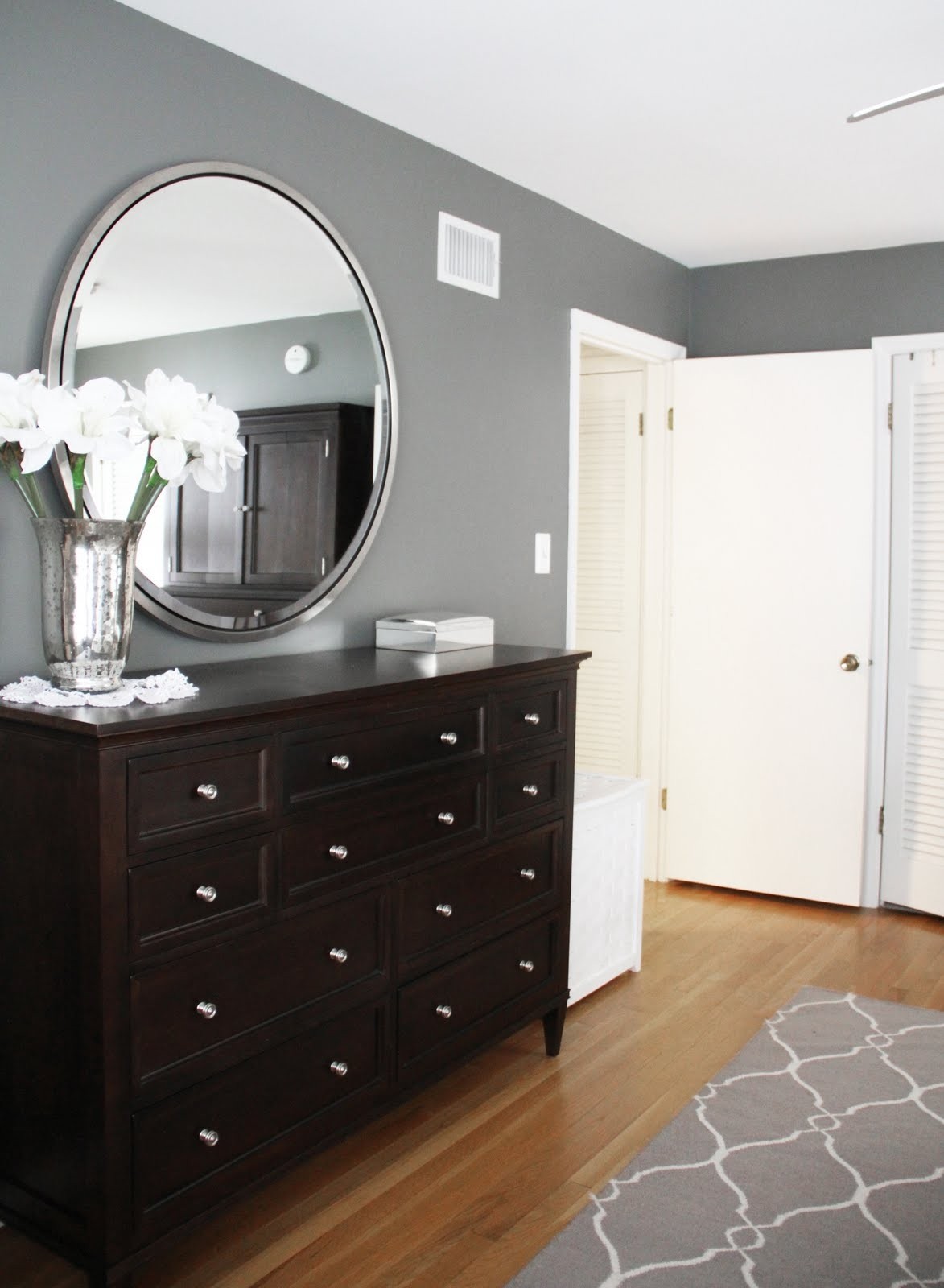 A great combination of modern appearance and elegant design, this set of 1 dresser in an espresso finish and 1 round mirror beautifully accentuates master bedrooms. The dresser gives you 10 various drawers and a nicely-polsihed top, while the mirror is embedded in a steel frame.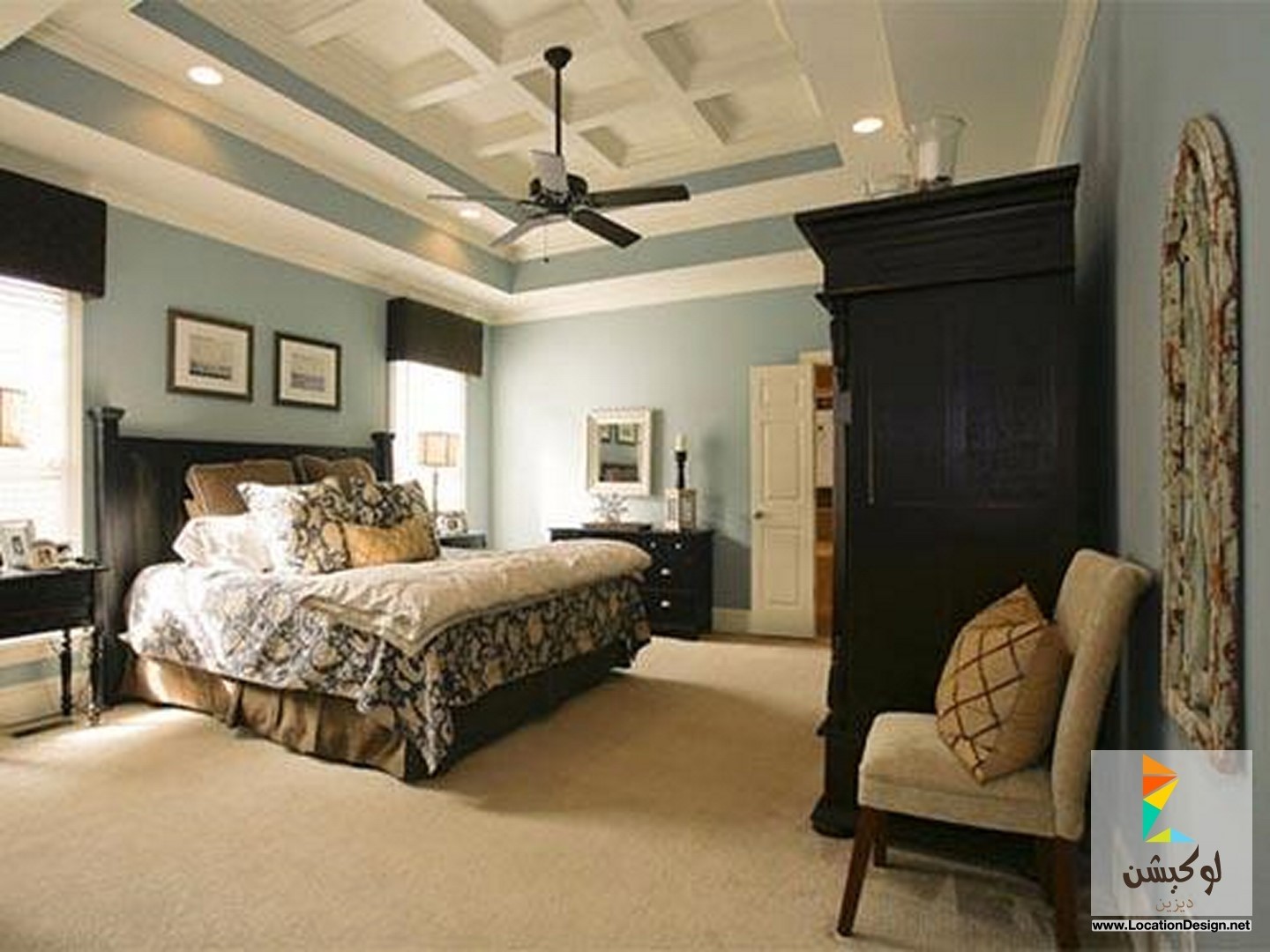 A chic traditional bedroom set of dark-finished wooden materials. A large bed features a showy full-panel headboard with moulding finials on side posts. A wardrobe has a crown top and recessed panels. They matches interiors in white and bluish hues.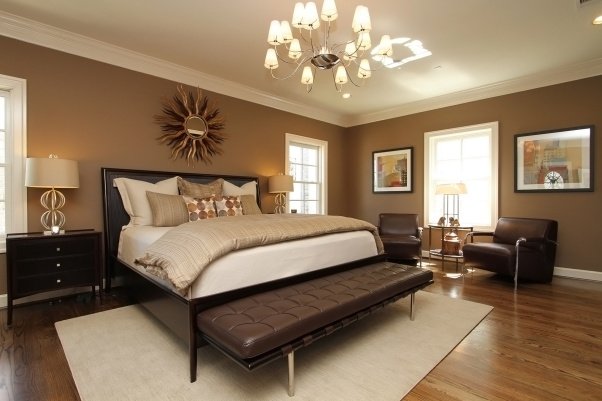 This set of hardwood bedroom furniture a great opportunity to relax in warm and luxurious surroundings. Solid, oak finishing, covered in brown leather stands for style and unique style and comfort.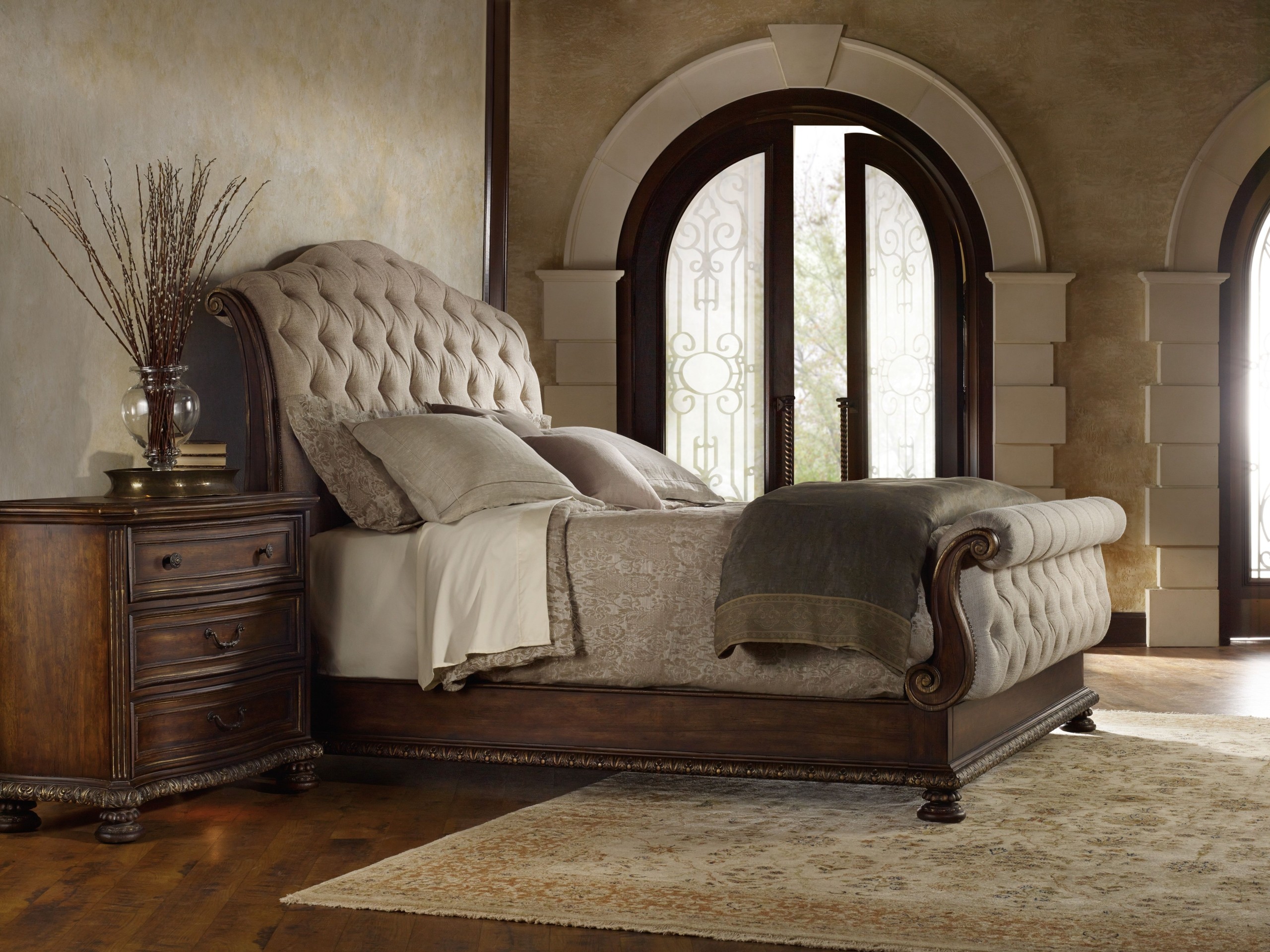 Adagio Sleigh Customizable Bedroom Set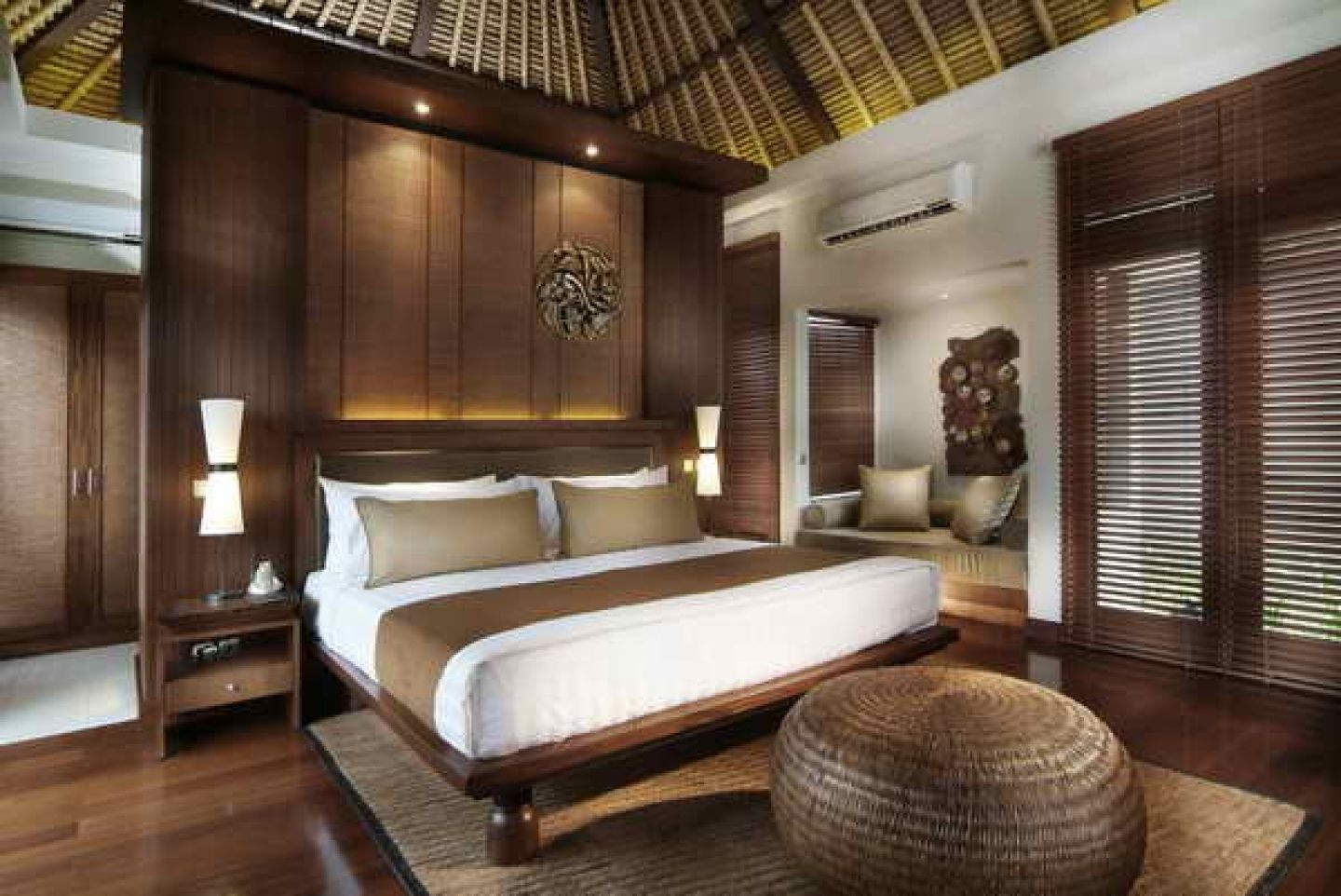 brown-black-bedroom-ideas-922-bedroom-furniture-sets-bedroom-ideas-bed ...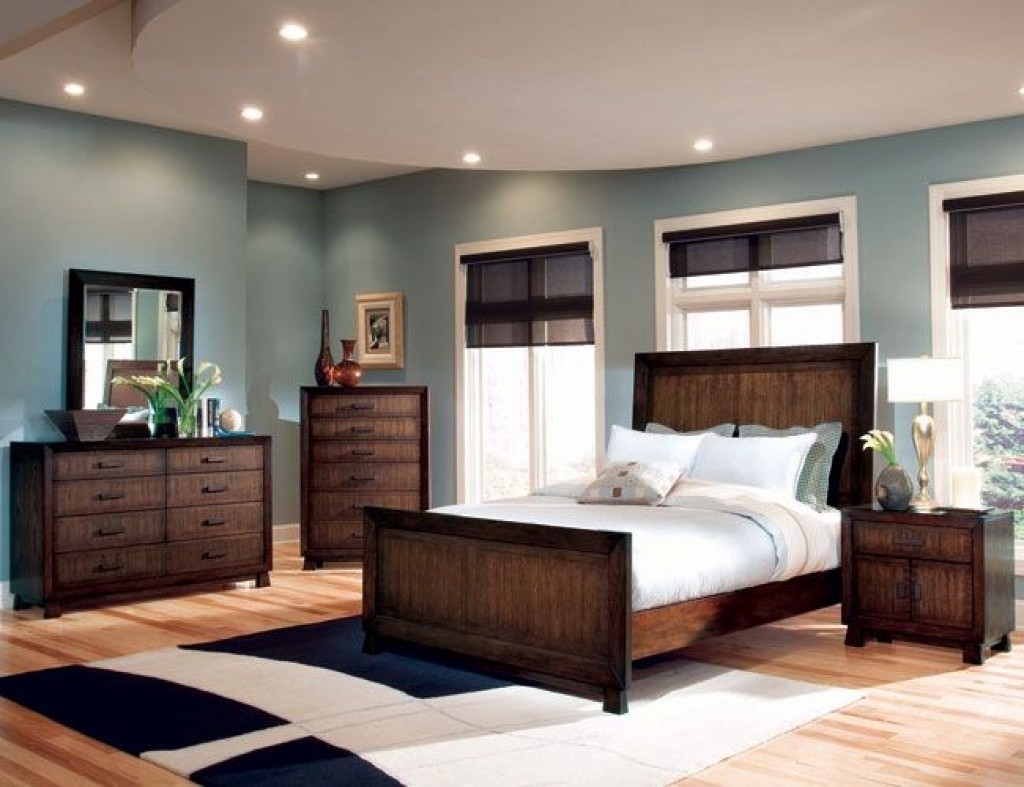 Modern Brown Bedroom Furniture And Color Setting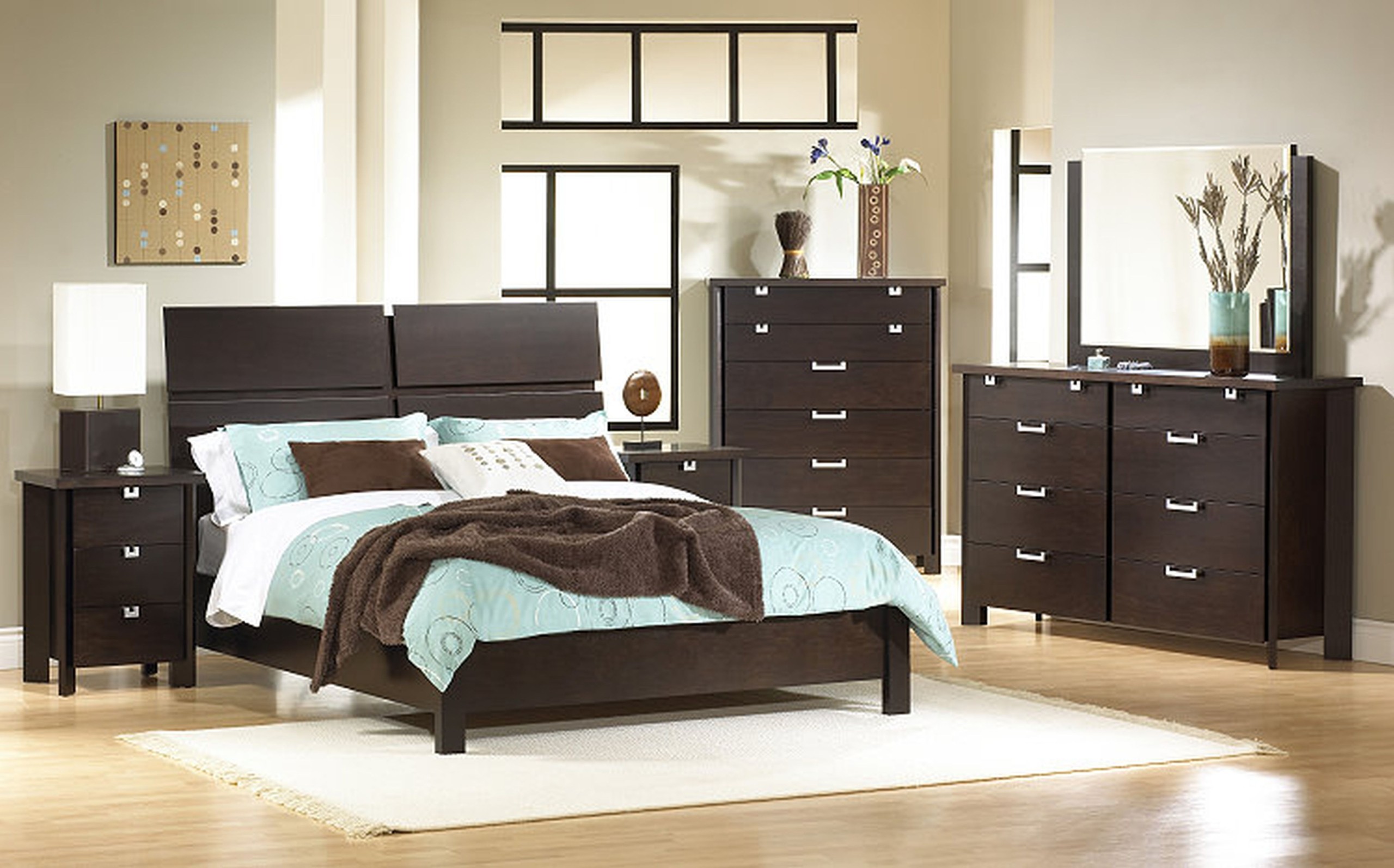 Chrome Bedroom Furniture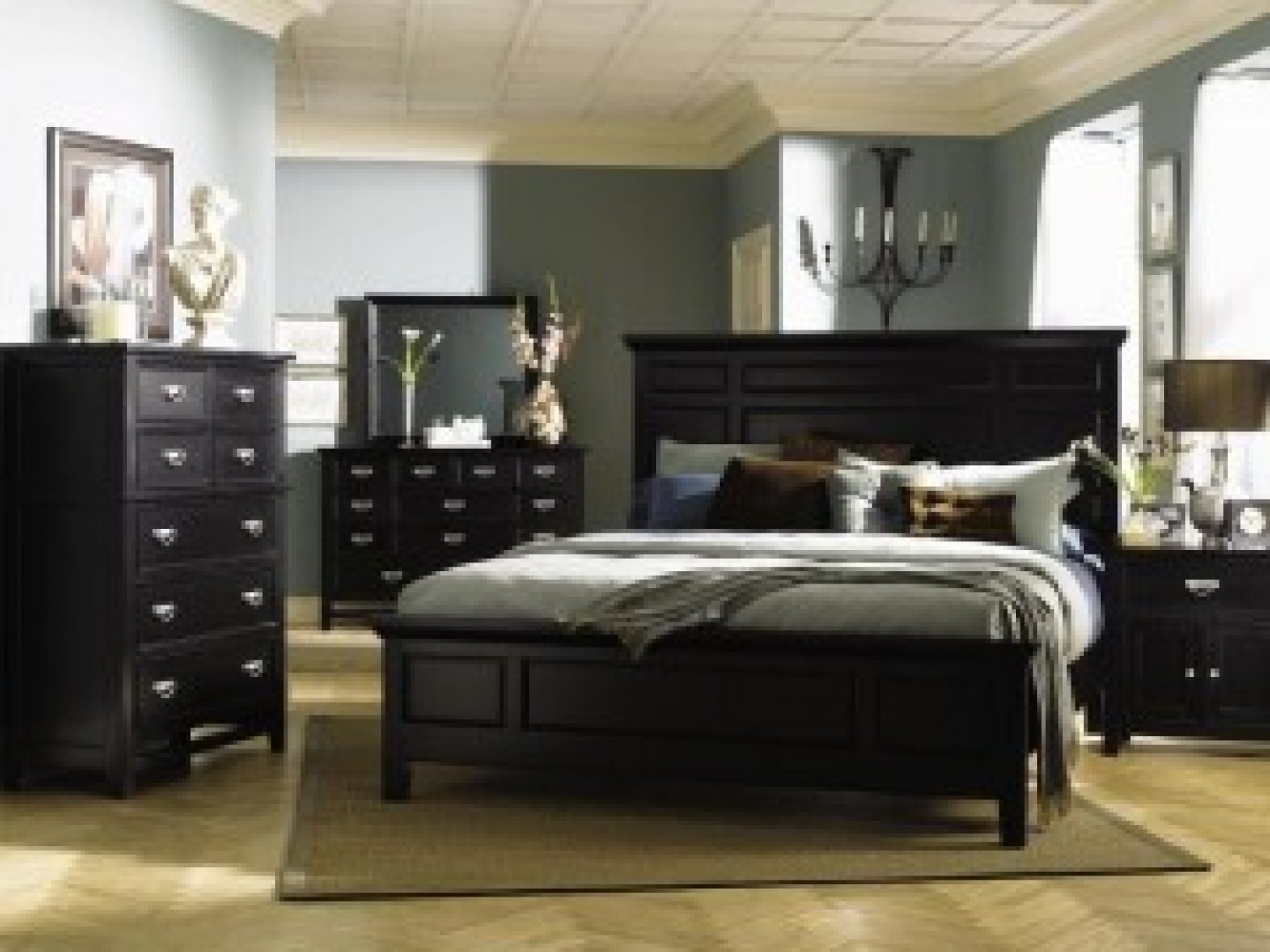 Exclusive modern bedroom with brown color – Black Bedroom Furniture ...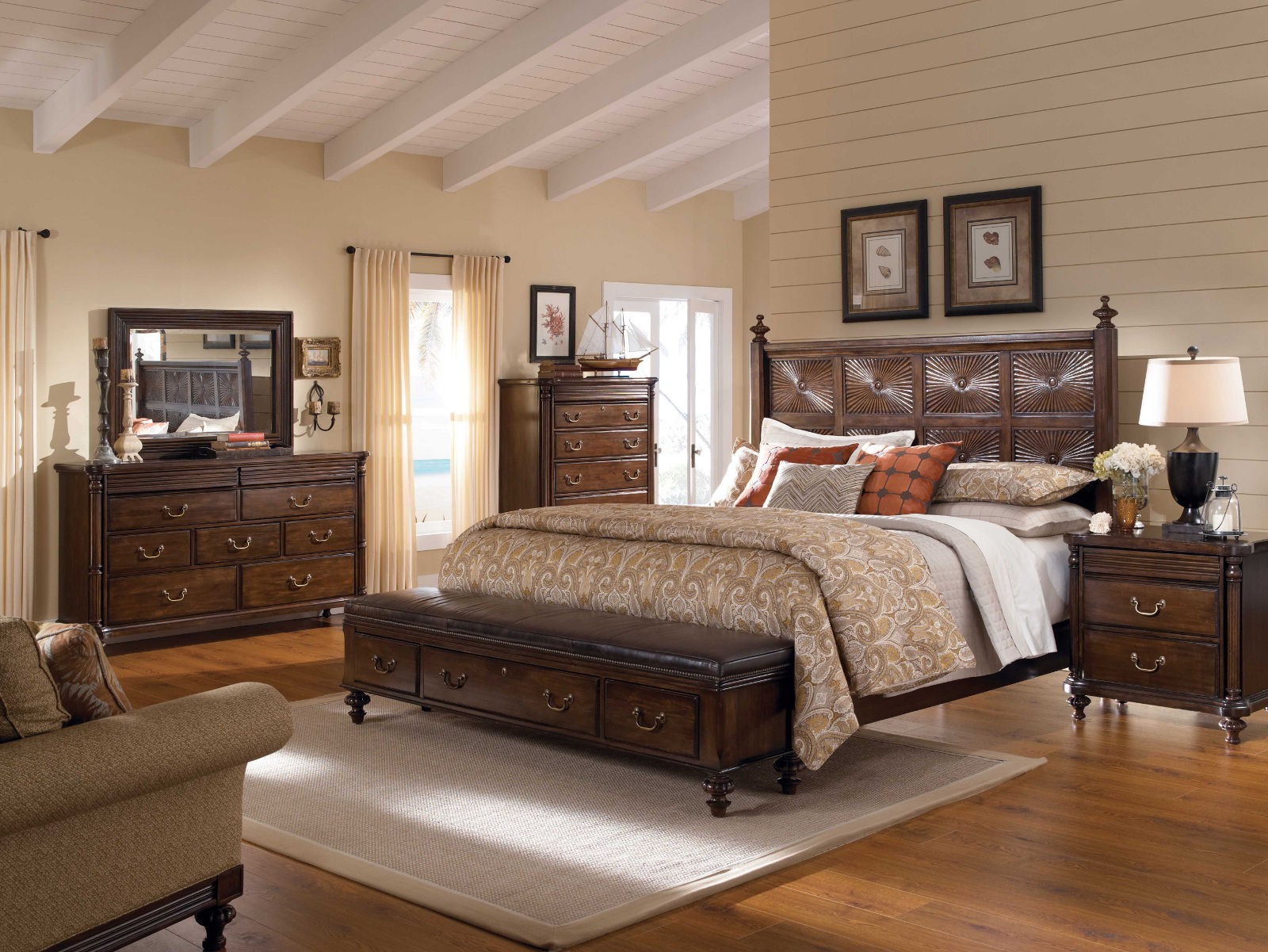 Bedroom, Interactive Bedroom Furniture For Bedroom Decorating Design ...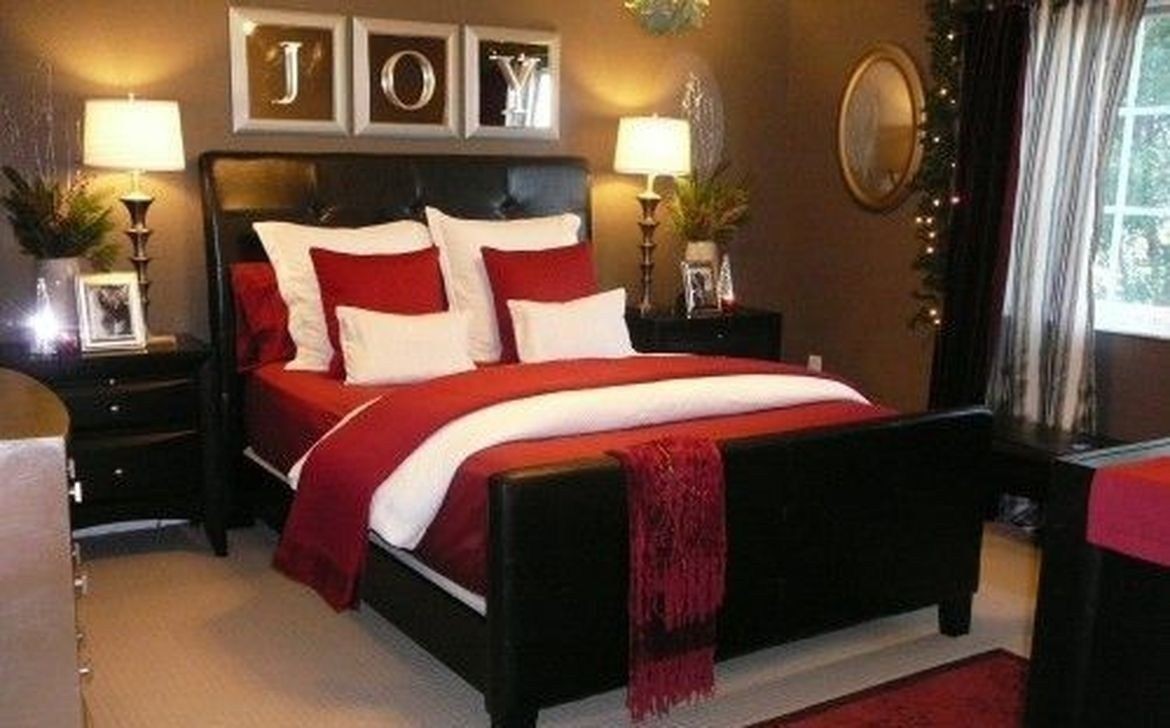 Master Bedroom red, white, and black. My favorite colors. #masterbedroom #homedecor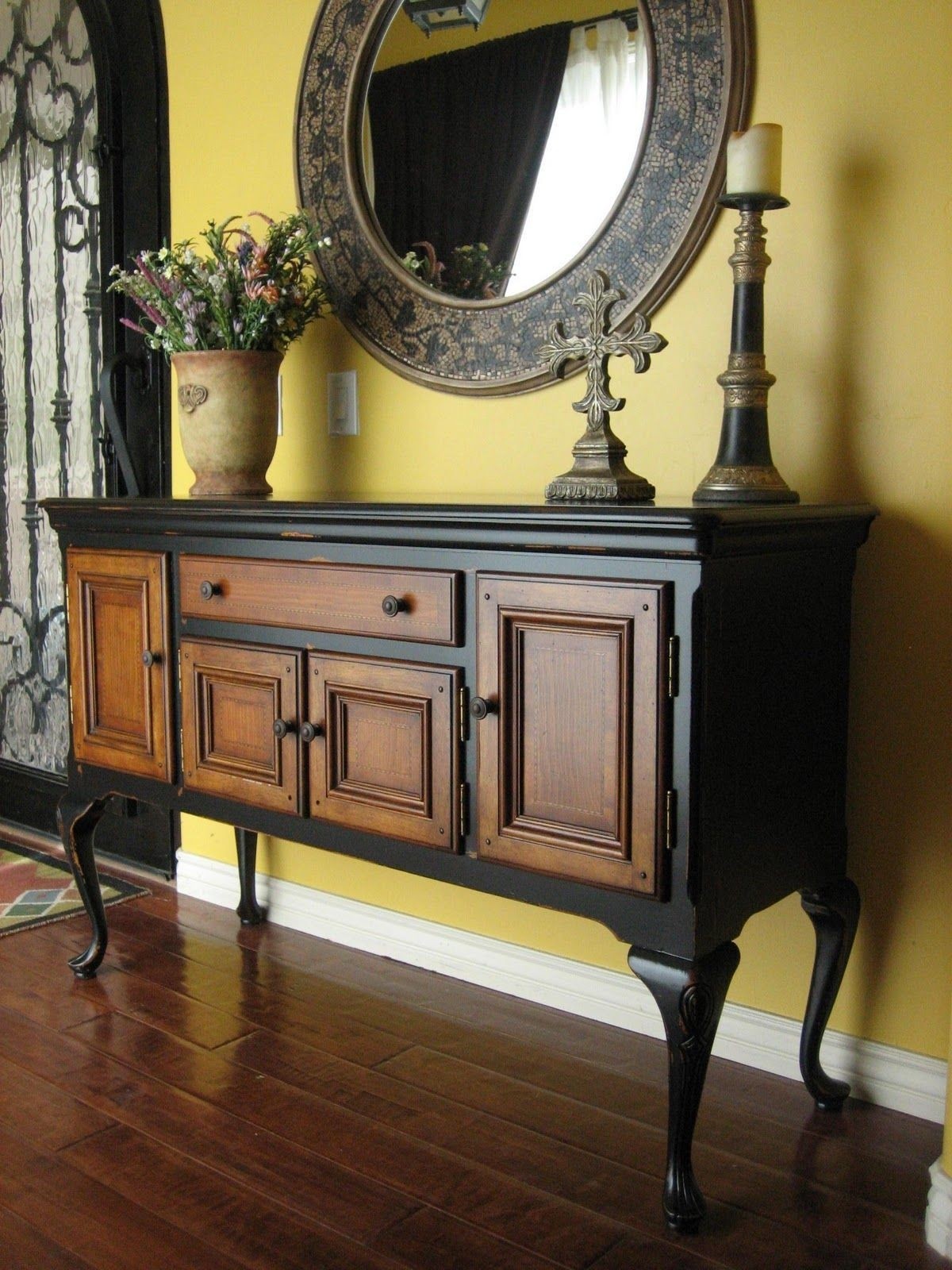 Elegant sideboard made of wood in two shades. It is mounted on decoratively curved legs. Includes 2 side cabinets, drawer and cabinet with double doors. Provides space saving in all kinds of interiors.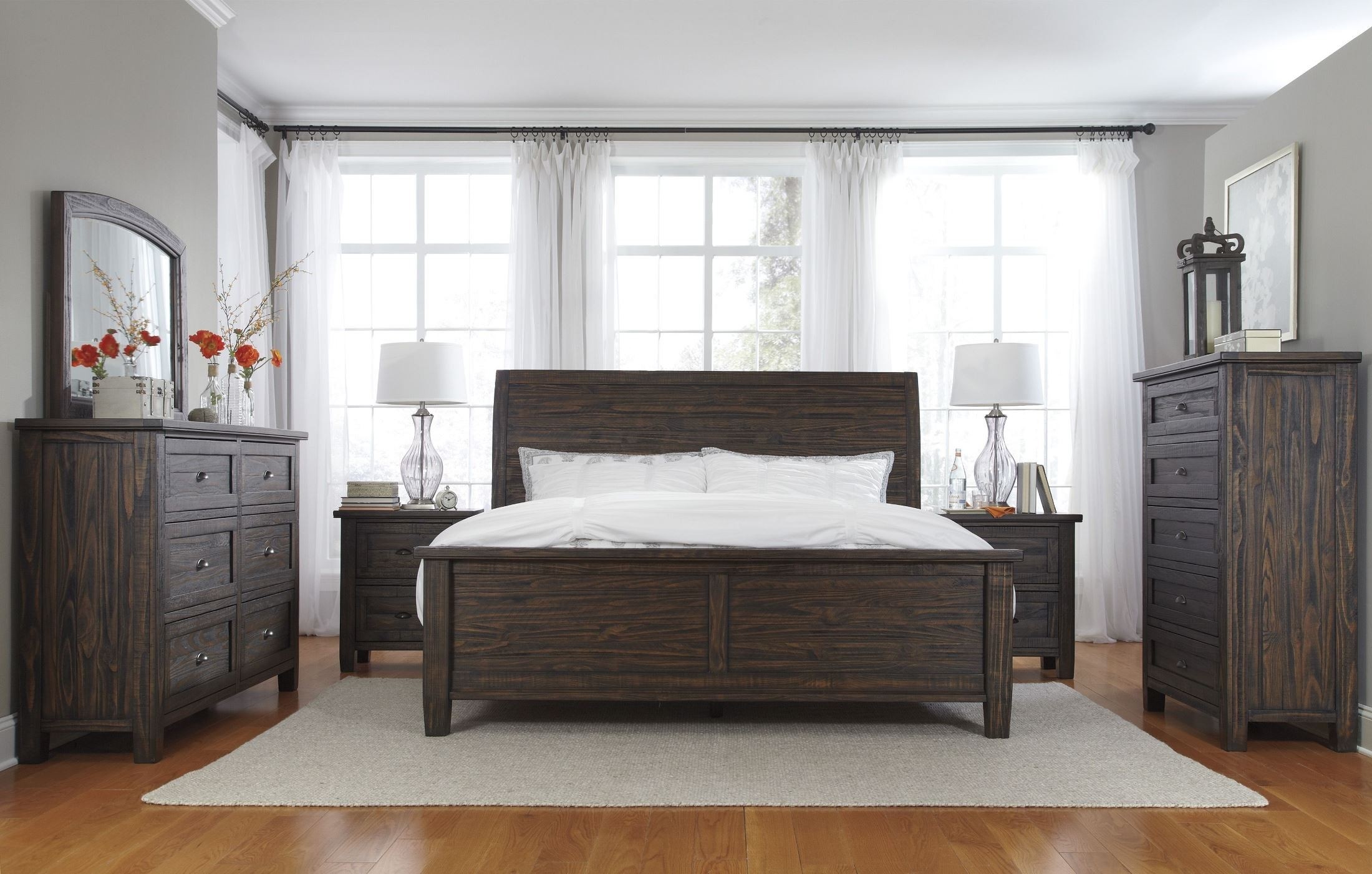 Trudell Dark Brown Bedroom Set from Ashley (B658-54-57-96 ...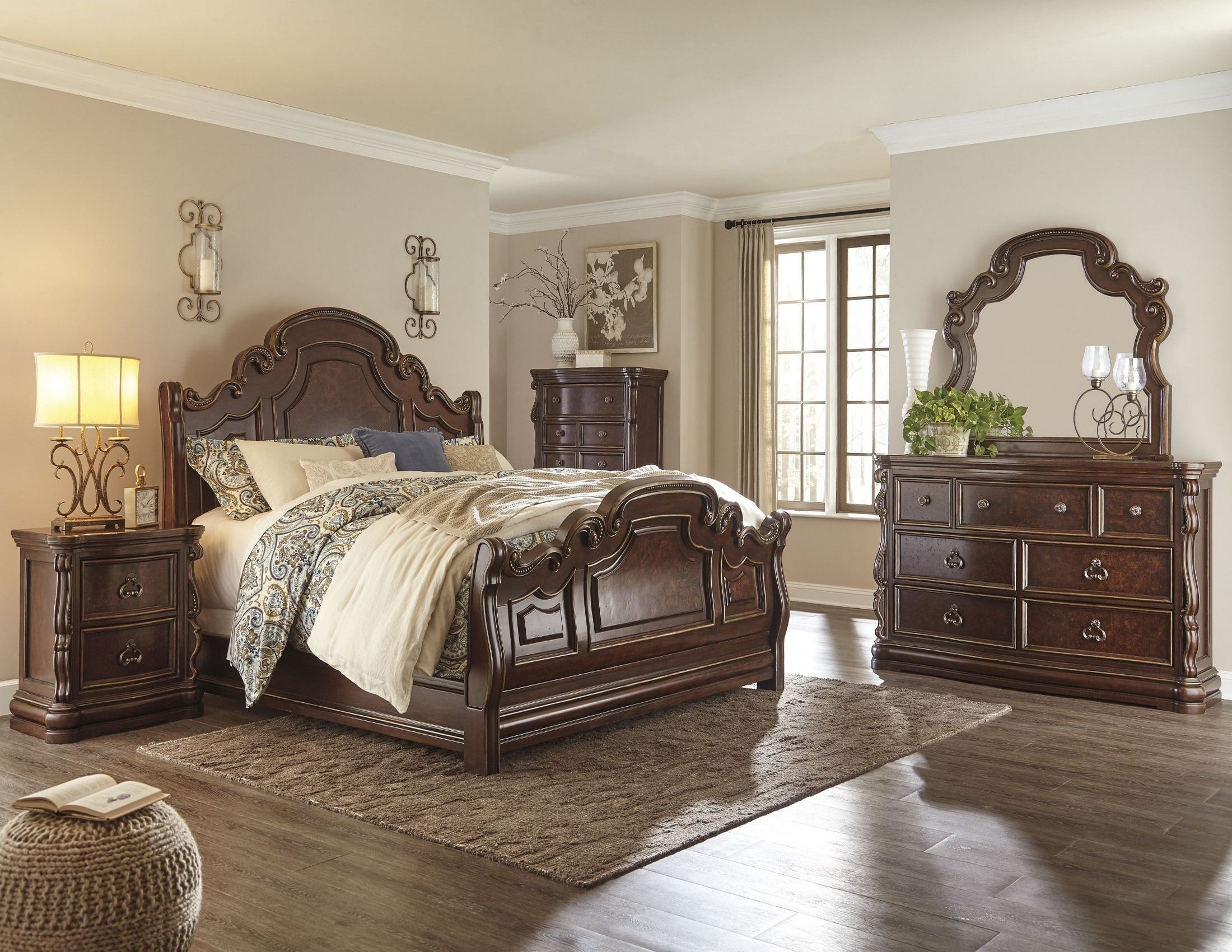 Florentown Dark Brown Sleigh Bedroom Set from Ashley ...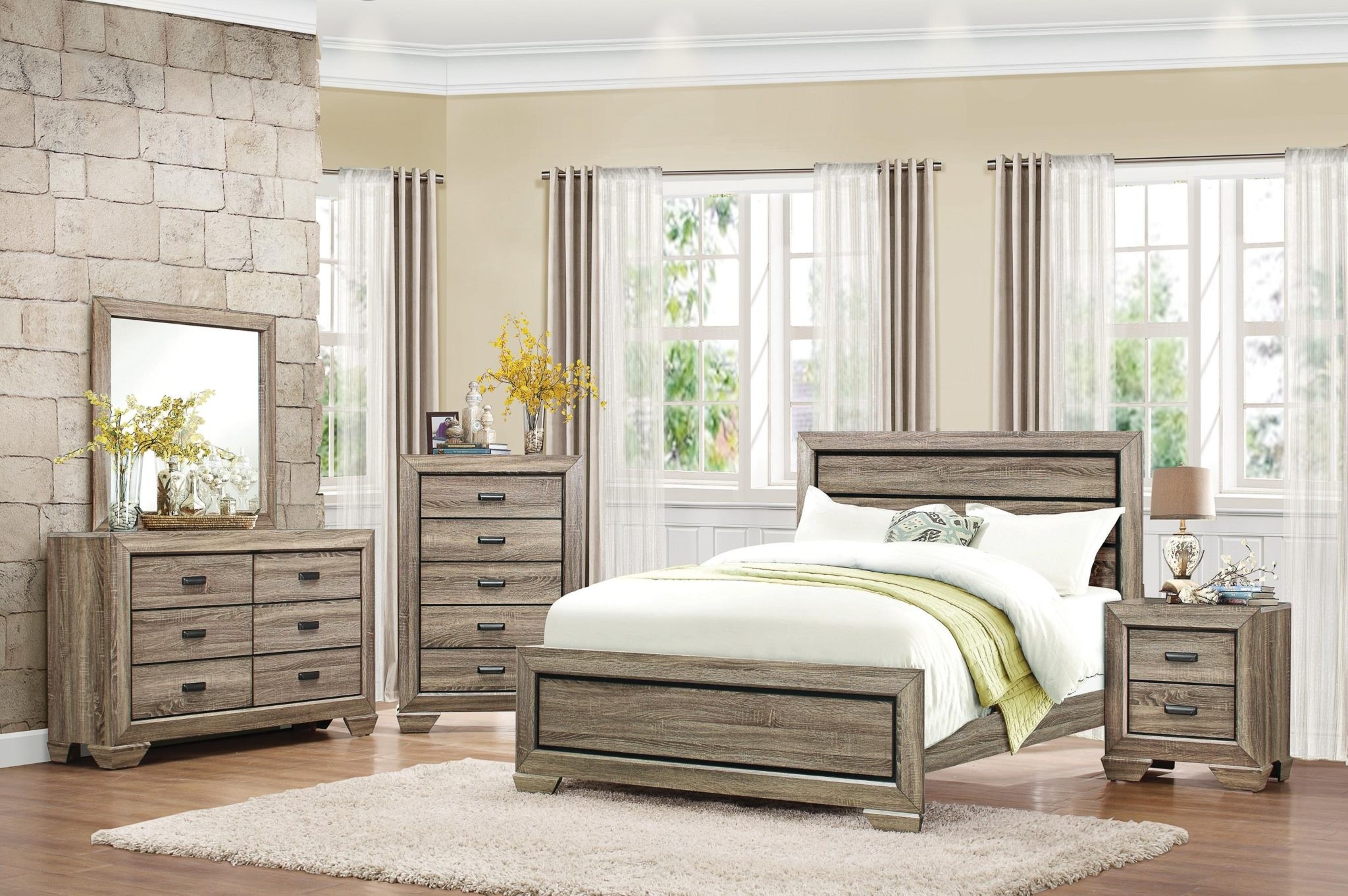 Beechnut Collection Bedroom Set Light Brown Finish – Casye ...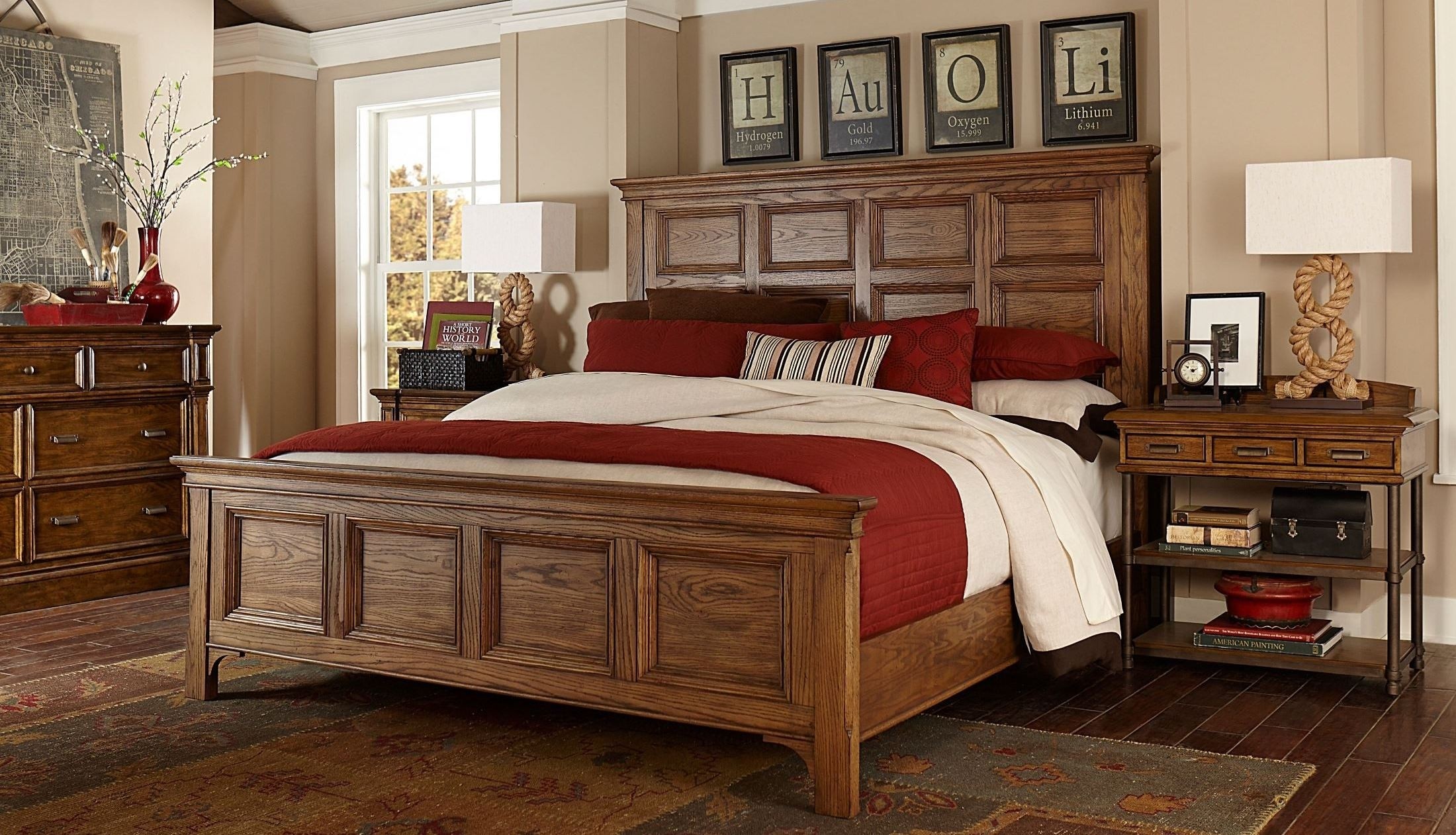 New Vintage Brown Panel Bedroom Set from Broyhill (4808 ...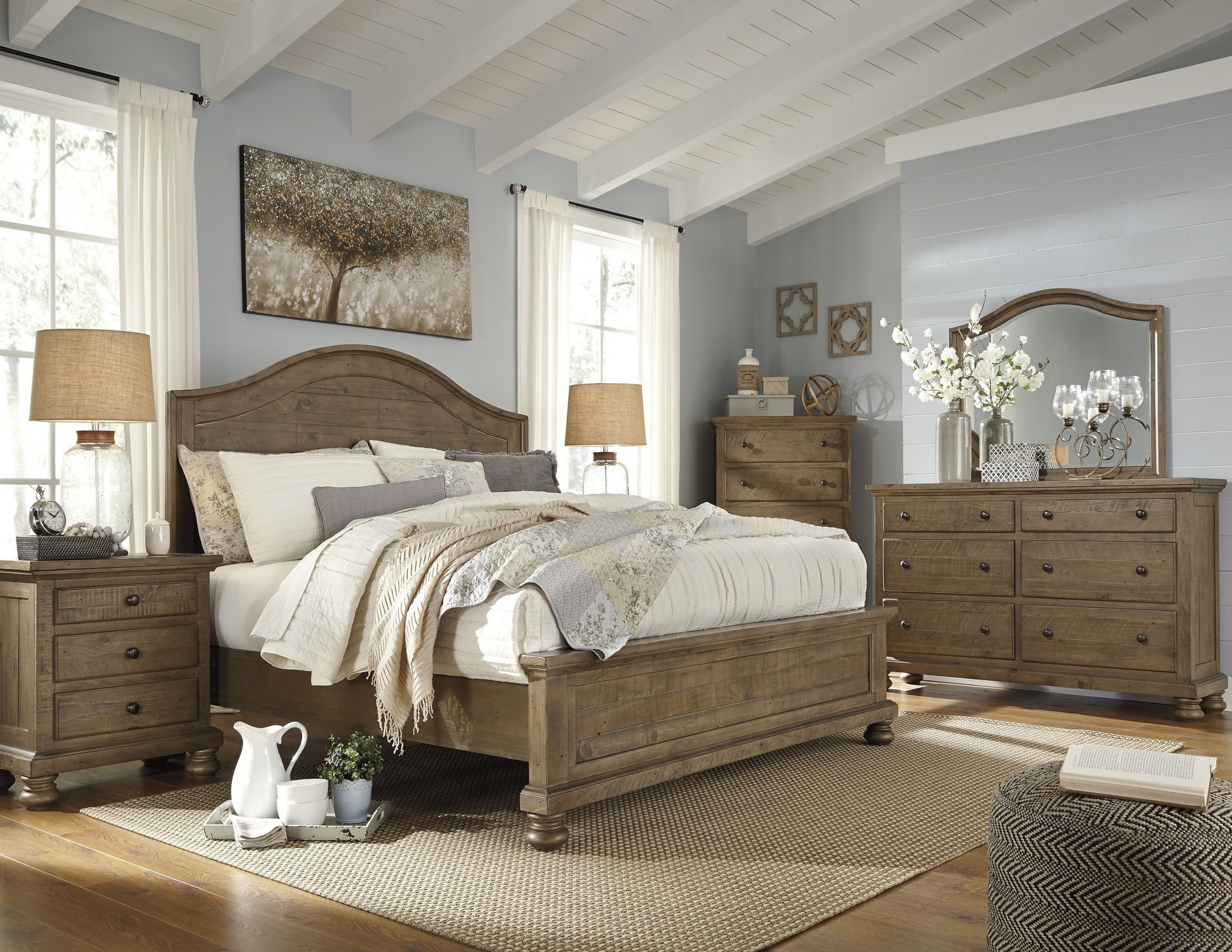 Trishley Light Brown Panel Bedroom Set from Ashley ...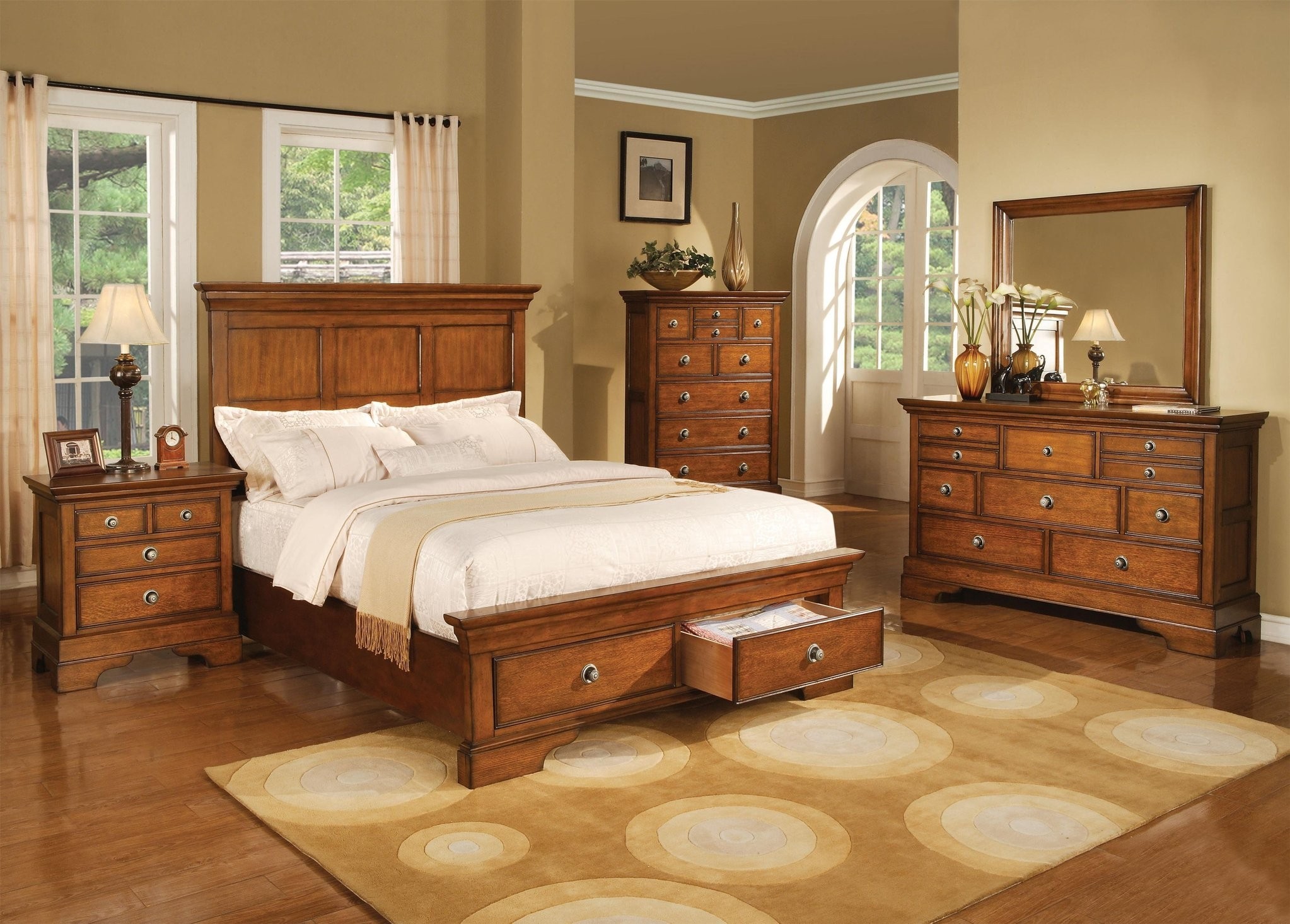 King Panel Bedroom Set In Light Brown Finish - bedroom ...