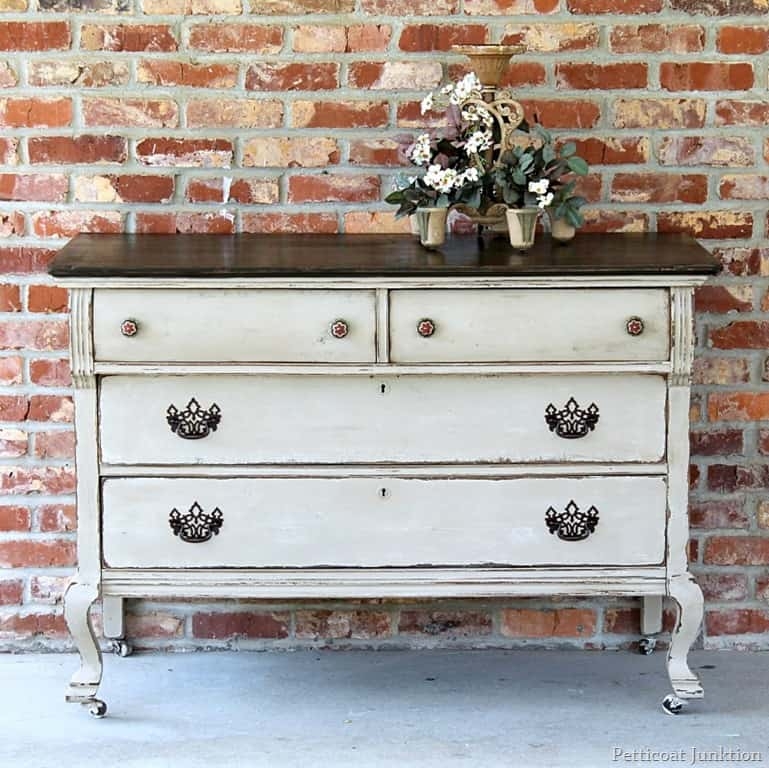 Stunning mid-century inspired bedroom chest of drawer with beautifully curved legs, a lacquered white finish, and ample storage. The piece offers up to three large drawers and smaller ones at the top. Each of the drawers is accentuated with little touches of black for outstanding visual appeal.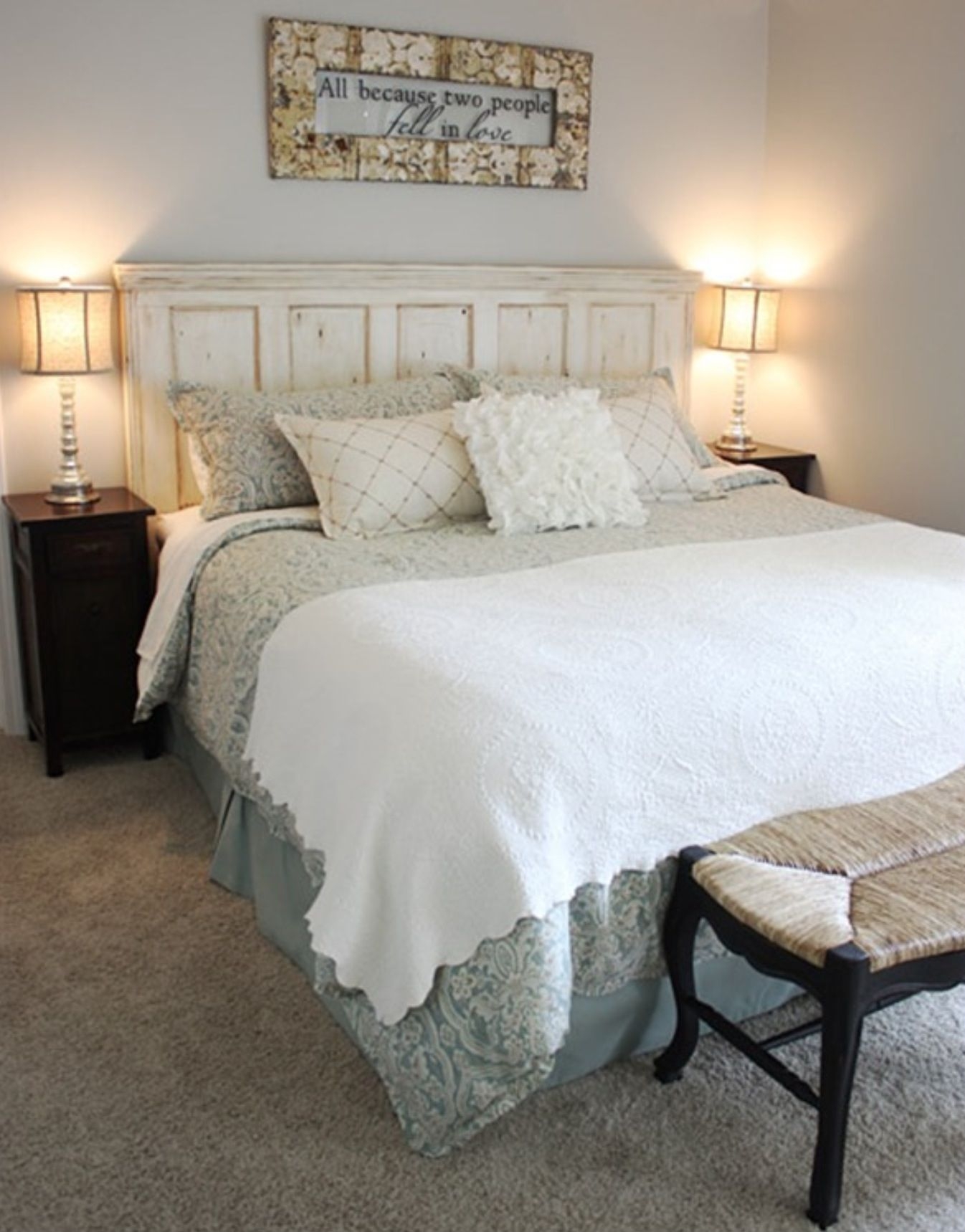 The rustic style queen bed with fluffy white and steel-color bedding. Looks like taken from the rustic cottage. In addition, the wall is ornamented with a handmade inscription. The interior presents the coziness and warmth.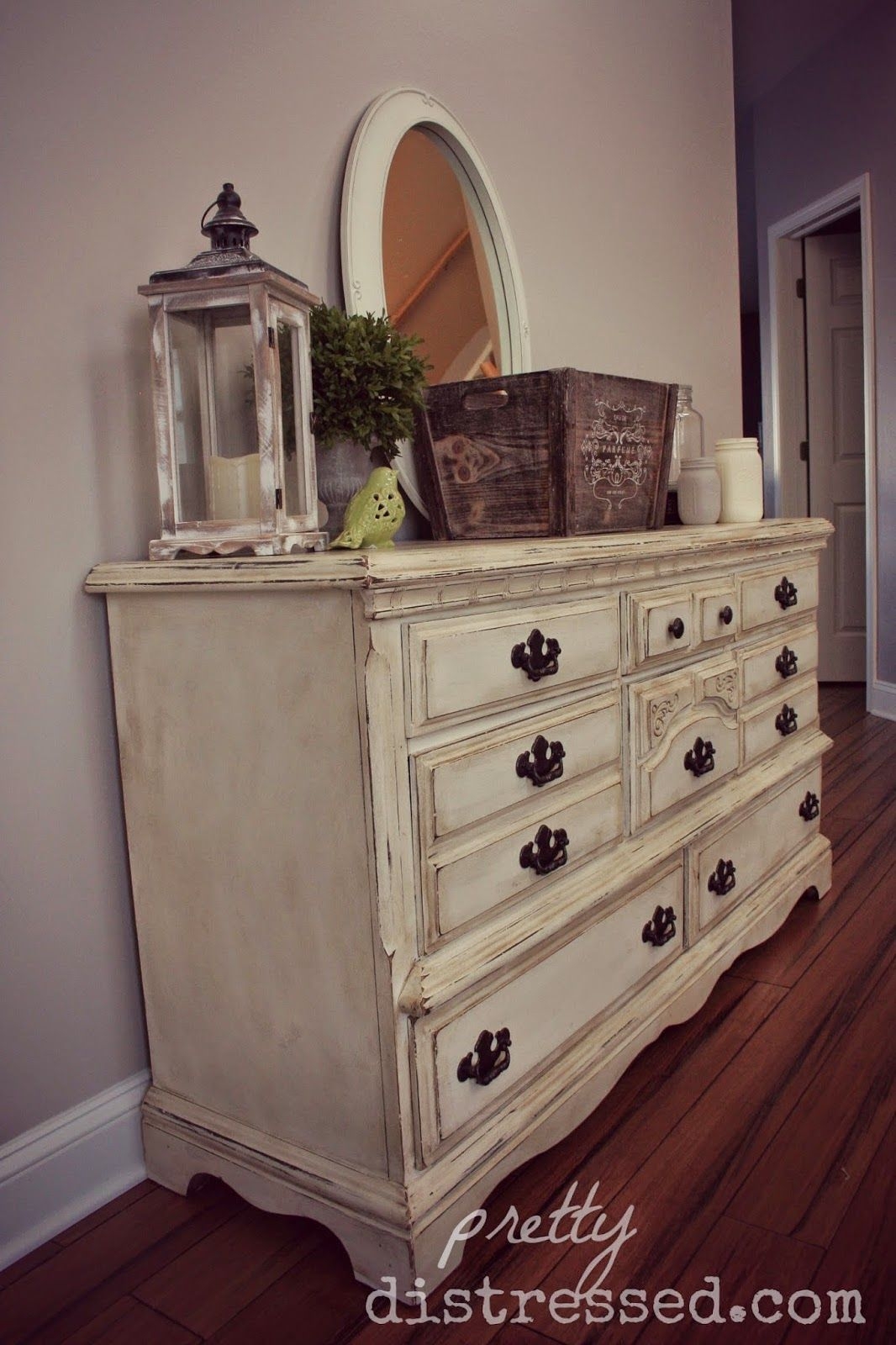 Annie Sloan Chalk Paint in Old White with heavy application of Annie Sloan Dark Wax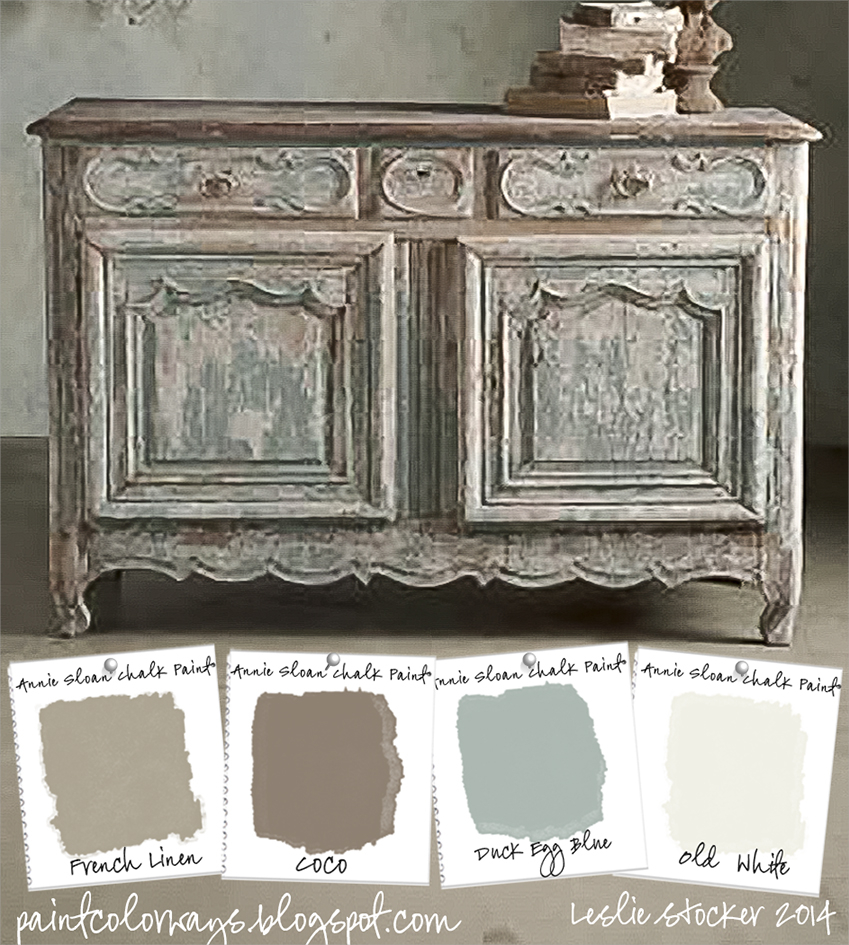 Vintage style bedroom chest with a unique laid back design and a midcentury look. The chest also offers a lot of storage thanks to its two drawers and two extra-large cabinets. You also get a large countertop that can be used for a lamp and a vase or whatever you want.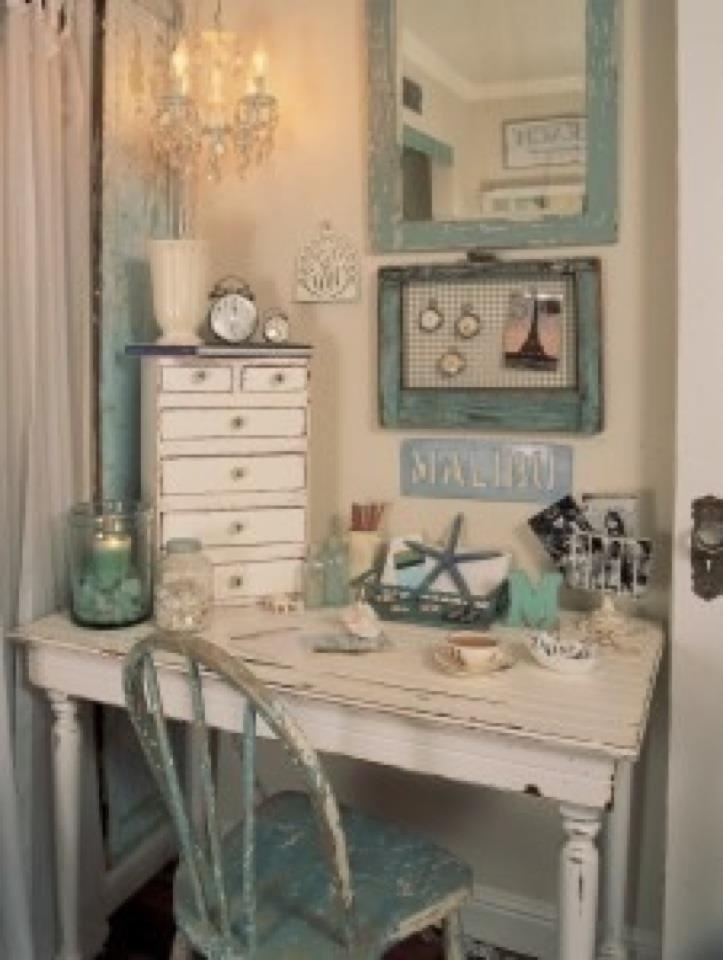 Wooden desk with antique finish. It is mounted on carefully carving legs. Rectangular top has large usable surface. Neutral design for each room. Perfect solution for work organization at home.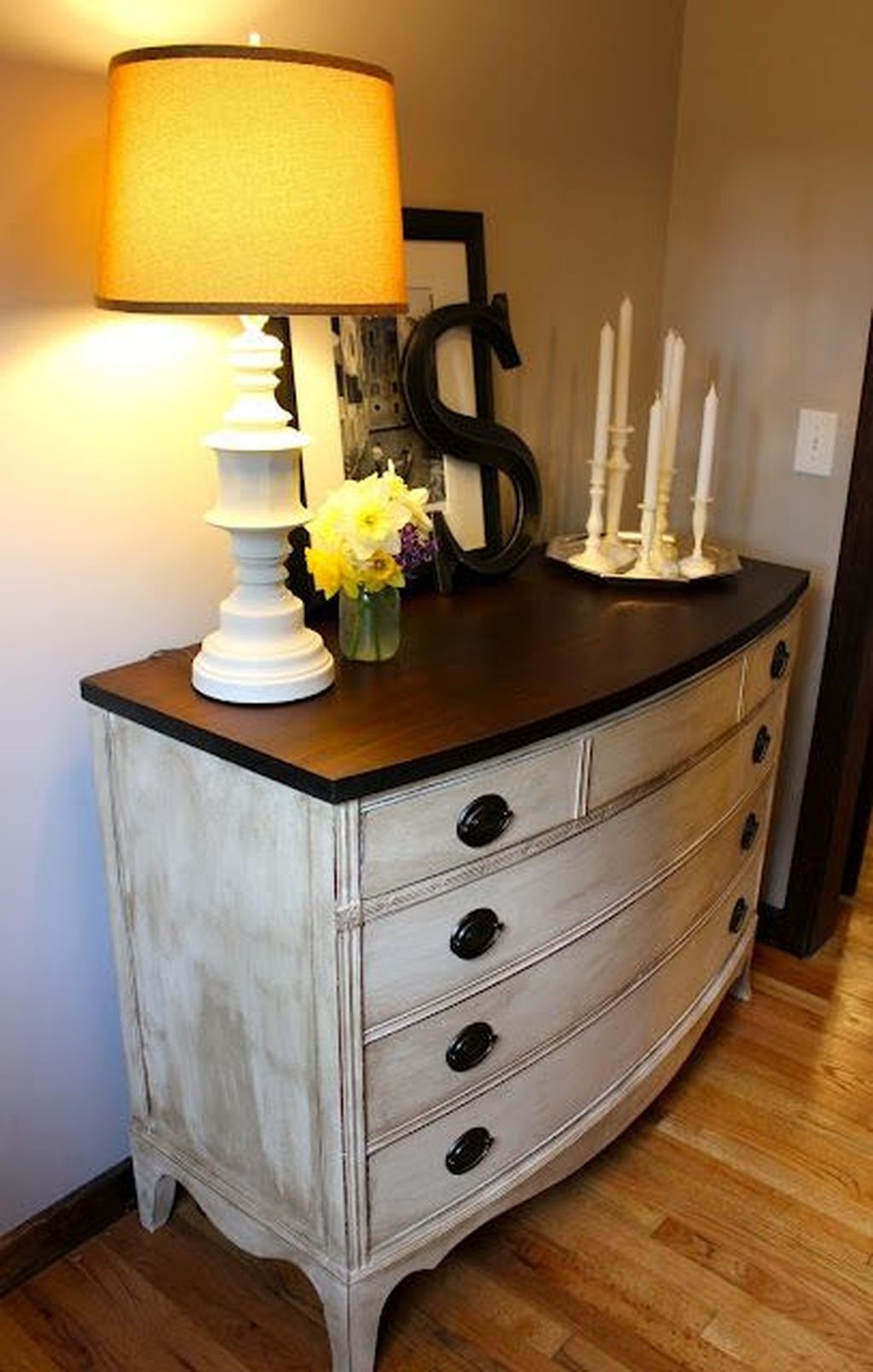 Gentle curves and vintage appearance makes of this lovely dresser a nice decoration for entryways, and hallways. It has wood construction bathed in a distressed two-tone finish, offering capacious storage drawers with black pulls.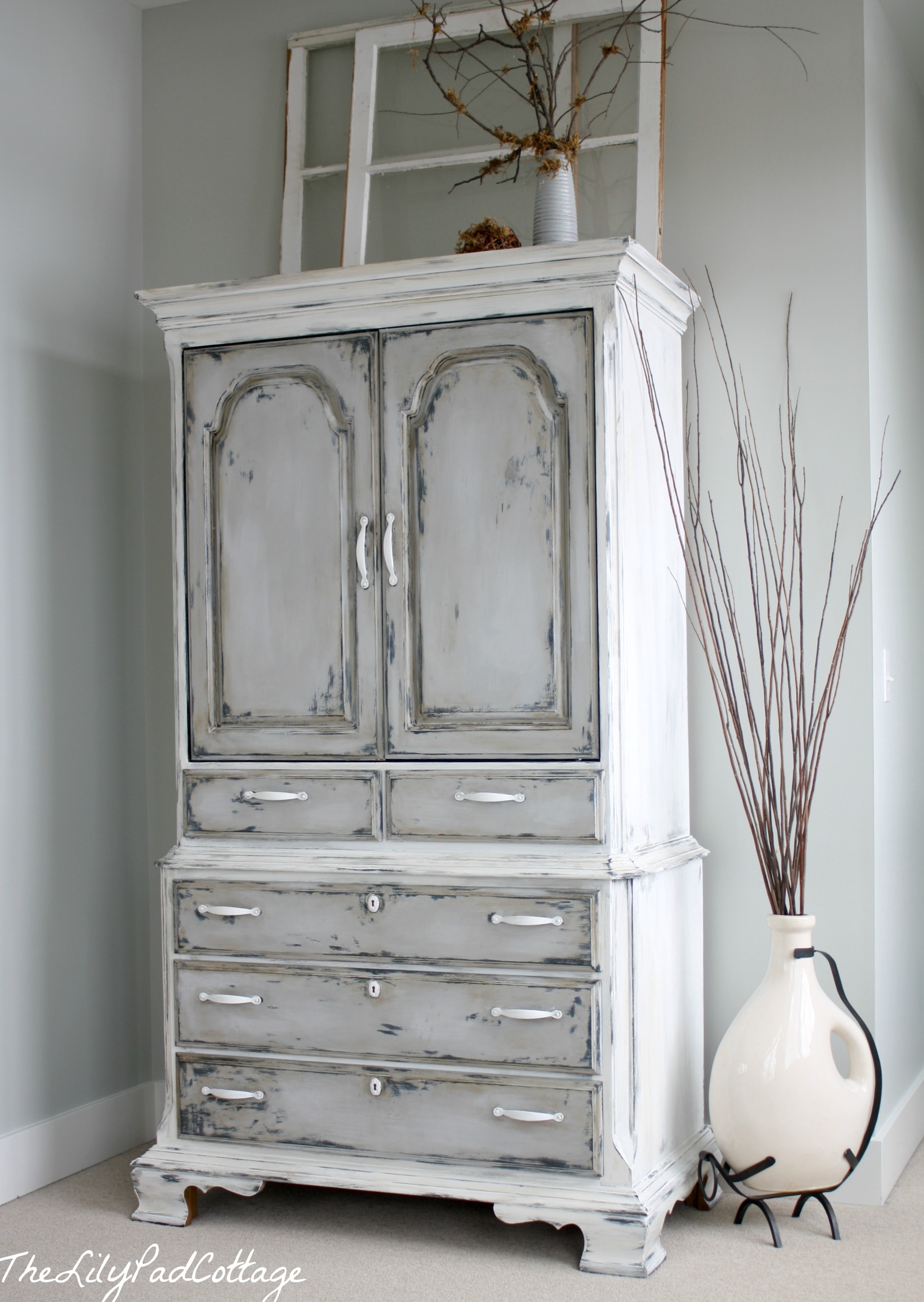 Emanating with country charm and old-fashioned flair, this lovely dresser fits almost any decor. Made of wood and bathed in a distressed off-white finish, it stands on flat legs, offering 3 storage drawers with locks, 2 small drawers and 1 two-door cabinet.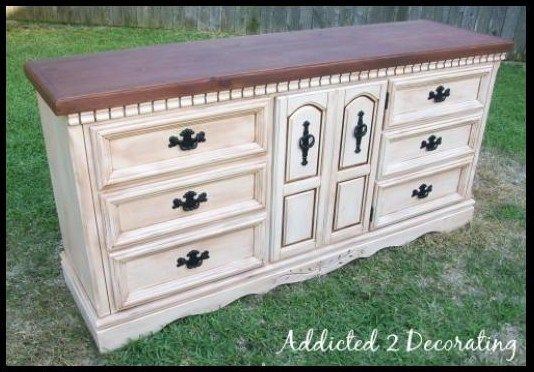 How To Paint, Distress and Antique A Piece of Furniture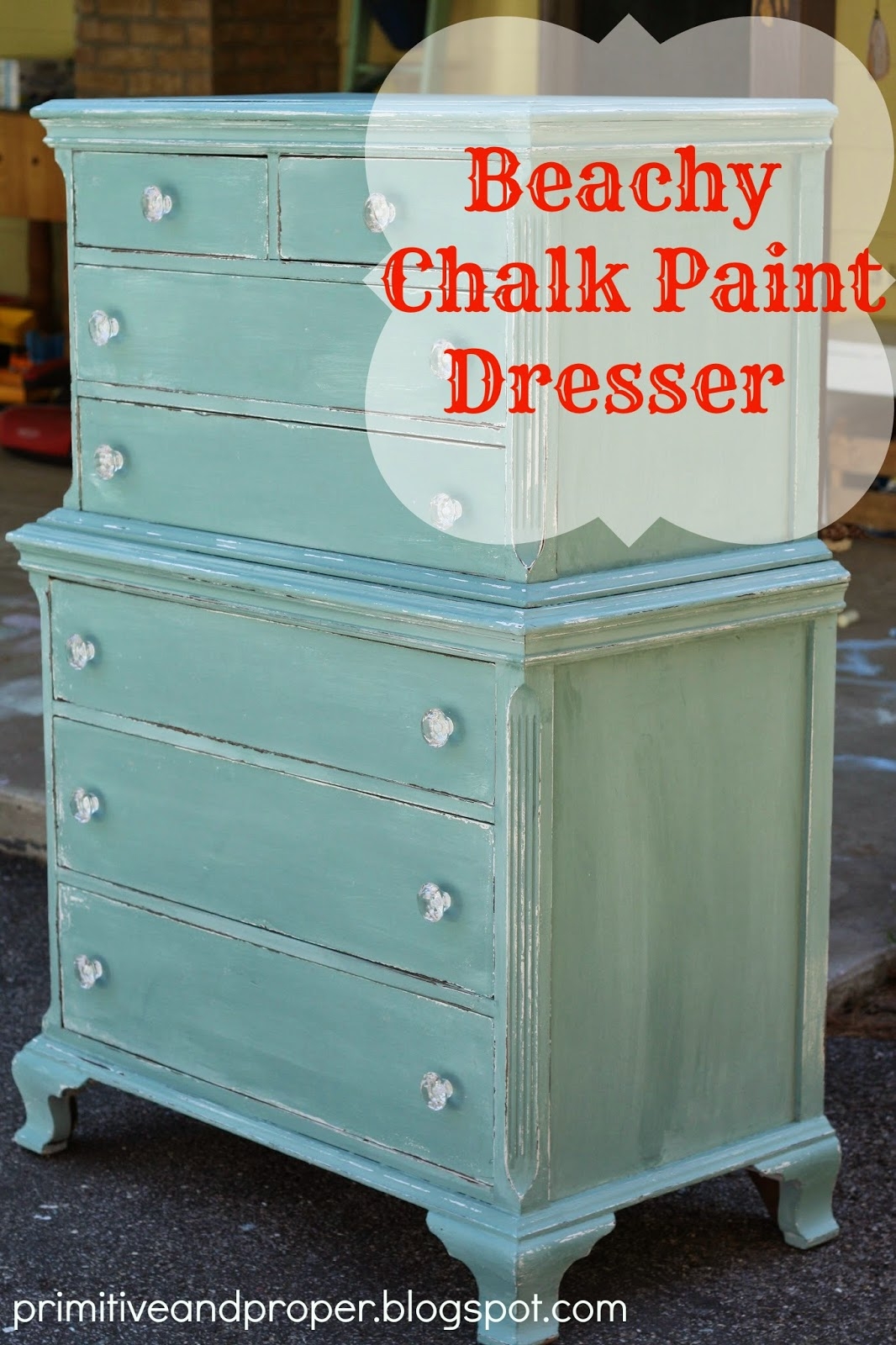 Primitive & Proper: Beachy Blue Chest; painted with duck egg chalk paint over white for a coastal feel, crystal knobs, lightly distressed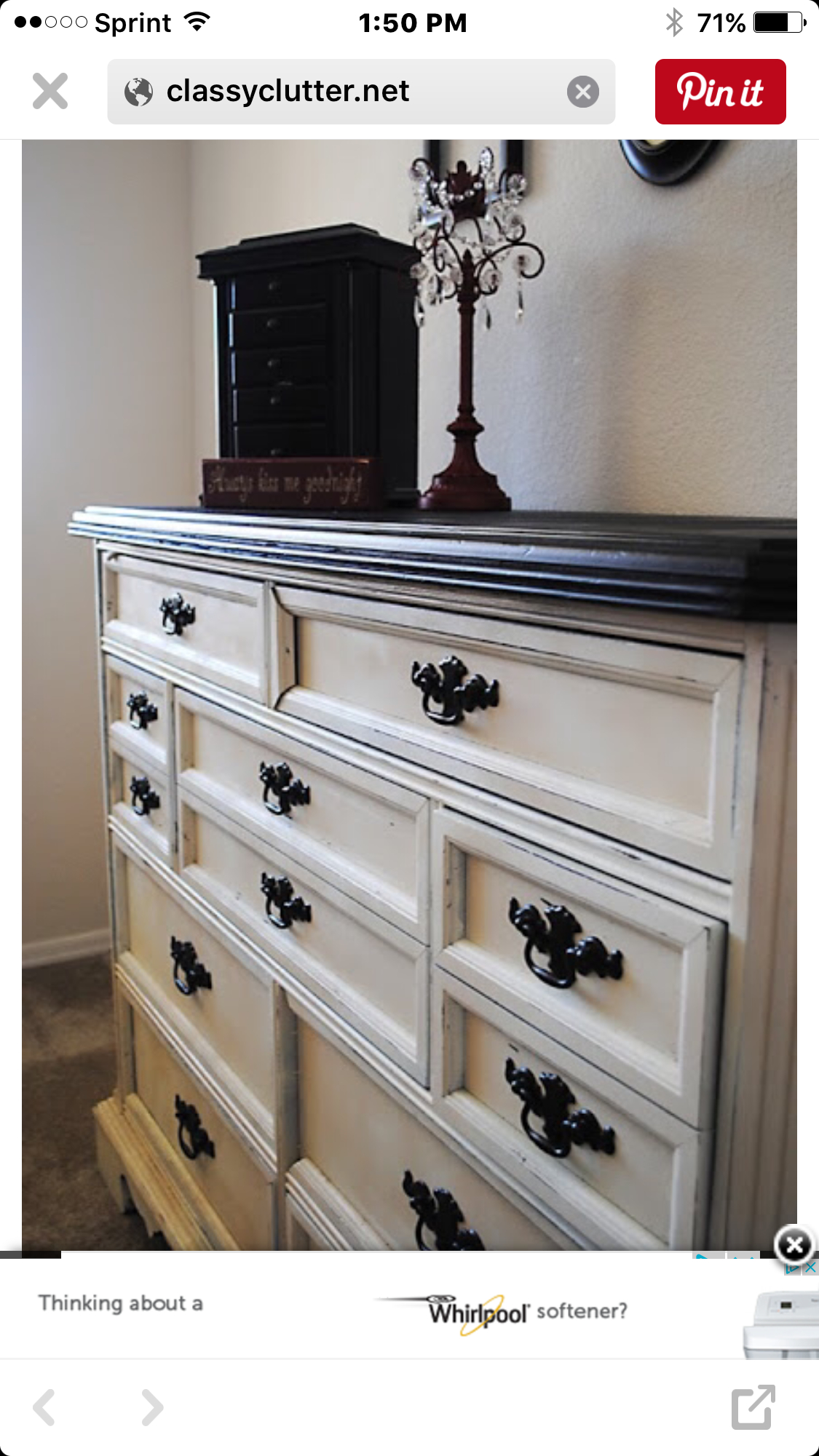 The old furniture can be painted to get the distressed white finish, just like this one! This dresser will be an excellent addition into any bedroom. It's perfect for storing your clothes and lingerie.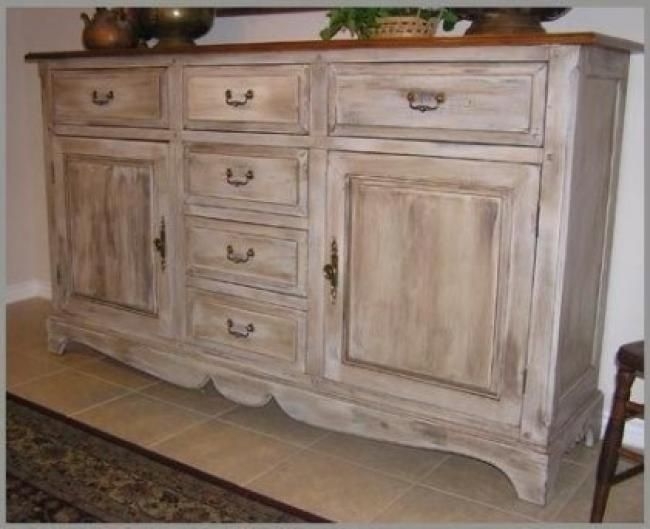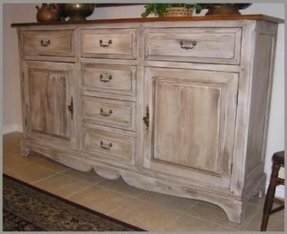 This antique bedroom cabinet enchants with its ornate, intricate accents, like drawer pulls and door knobs. It also catches the attention with its newly refinished surface, characterized by milk paint and distressed look.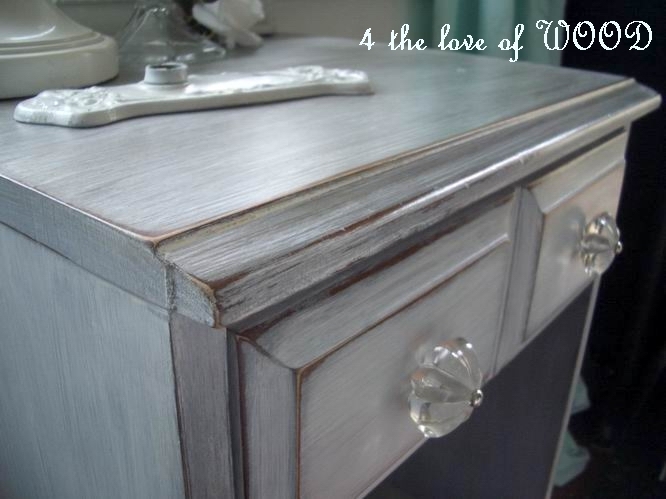 4 the love of wood: WHITE WASHED DOVE GREY - primer and wax: HOW TO!!!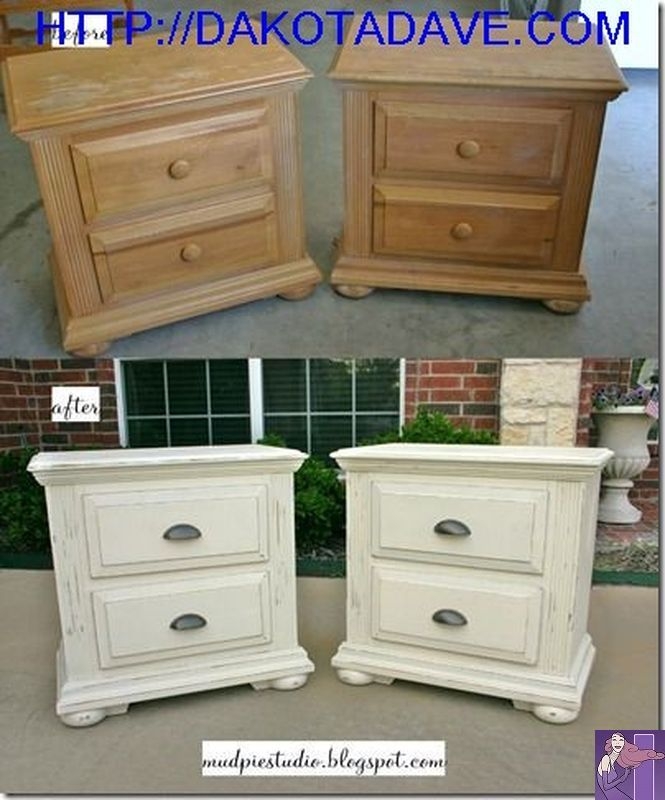 White distressed nightstands are elements that match any bedroom decor. Their wooden frames include two drawers with metal handles. Simple design of these elements look very interesting in many interior styles.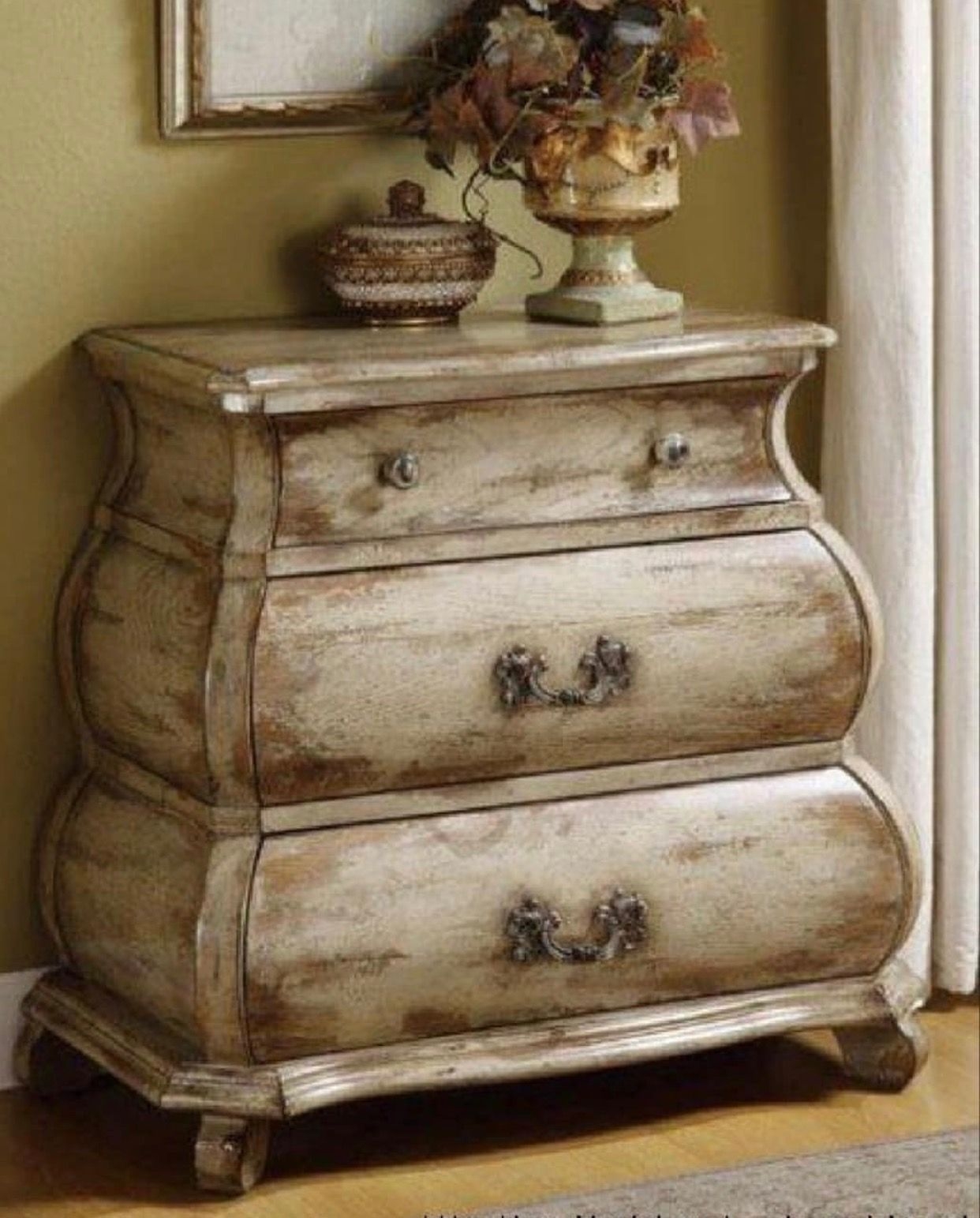 Boasting of old-fashioned charm and curvaceous silhouette; this chest of drawers really knows how to catch one's eye. Beautifully distressed with spray paint and sander, the chest is made of sturdy wood, and comes with 3 different size drawers.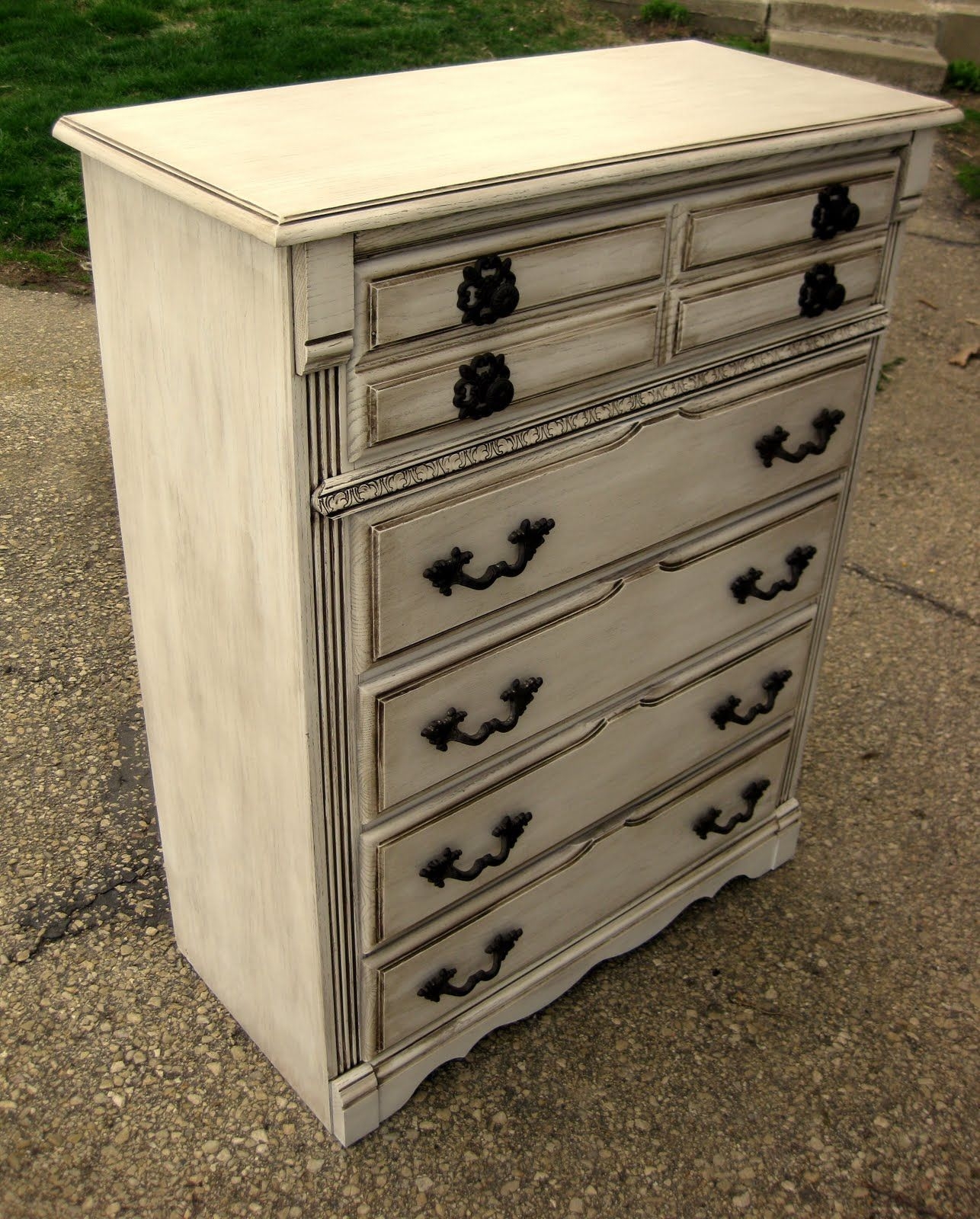 The charming decor and solid construction combined in this unique distressed white bedroom furniture delight. Dresser is extremely functional, with plenty of storage space thanks to roomy drawers. The subtle style will change the bedroom.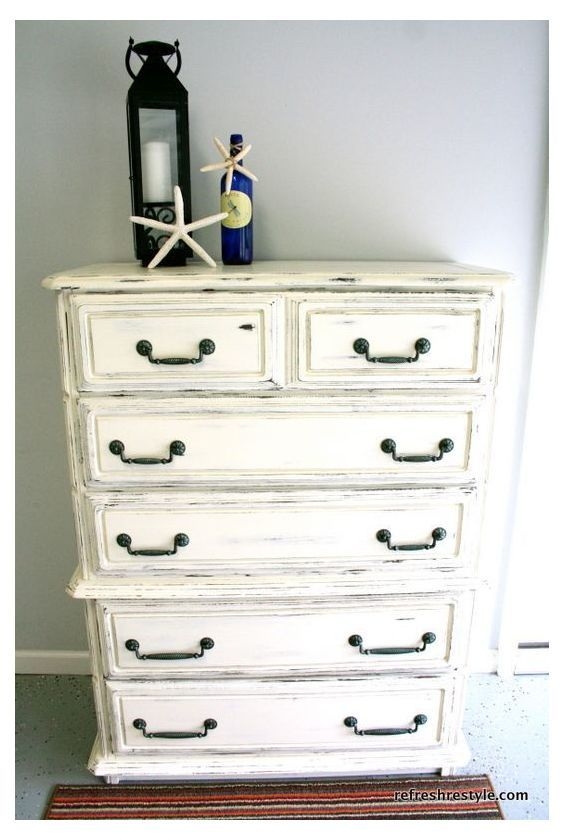 AS Old white with Rub 'n Buff in Turquoise applied to original handles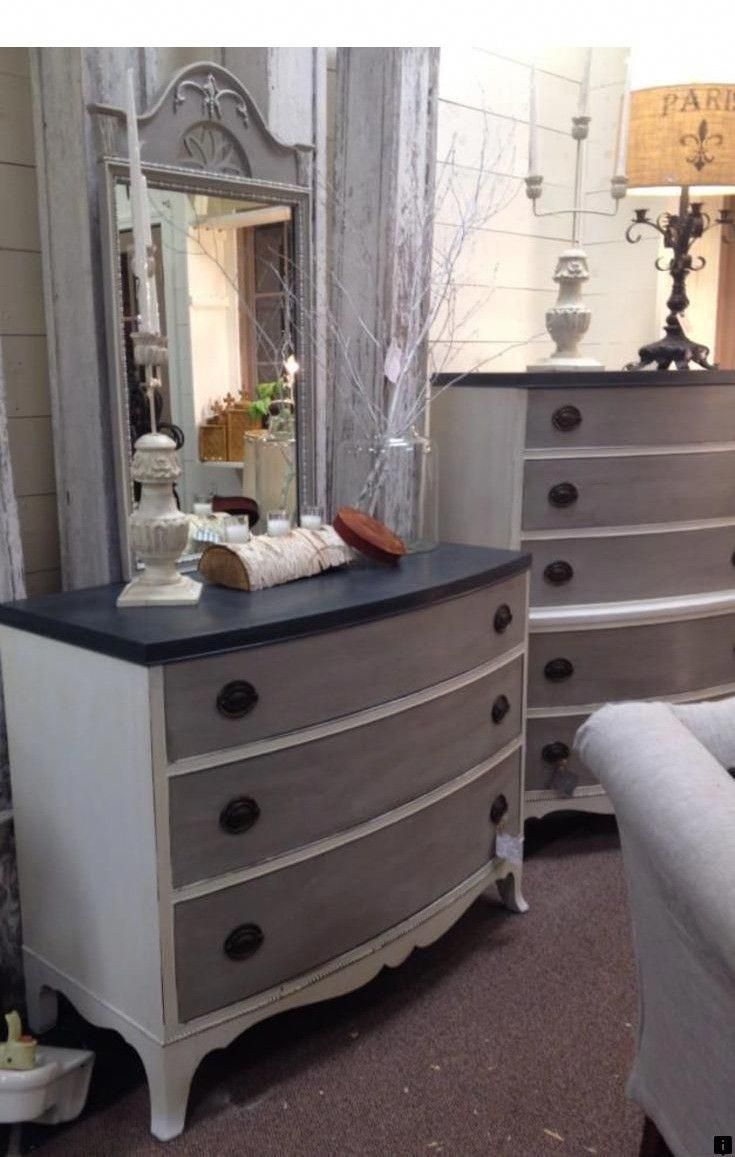 Facebook Friday #19 — American Paint Company colors used are Plymouth Rock, Smoke Signal and Lincoln's Hat (that is the gorgeous black)