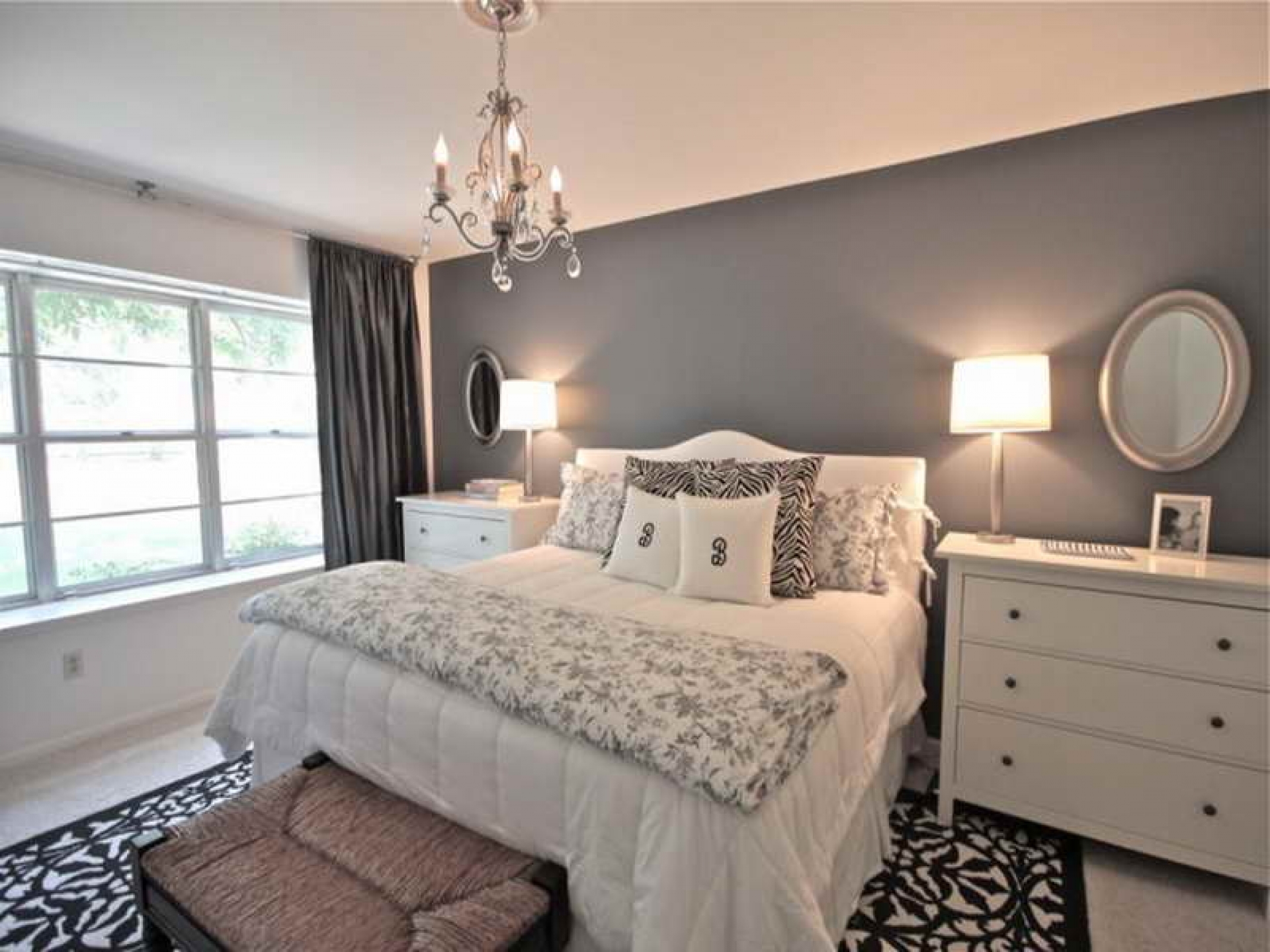 Modern glamour bedroom furniture. White furnishing, soft gray walls, dark charcoal satin curtains. Dramatic dual chrome floor rug. Two chest of drawers instead of night tables. Matching contemporary table lamps.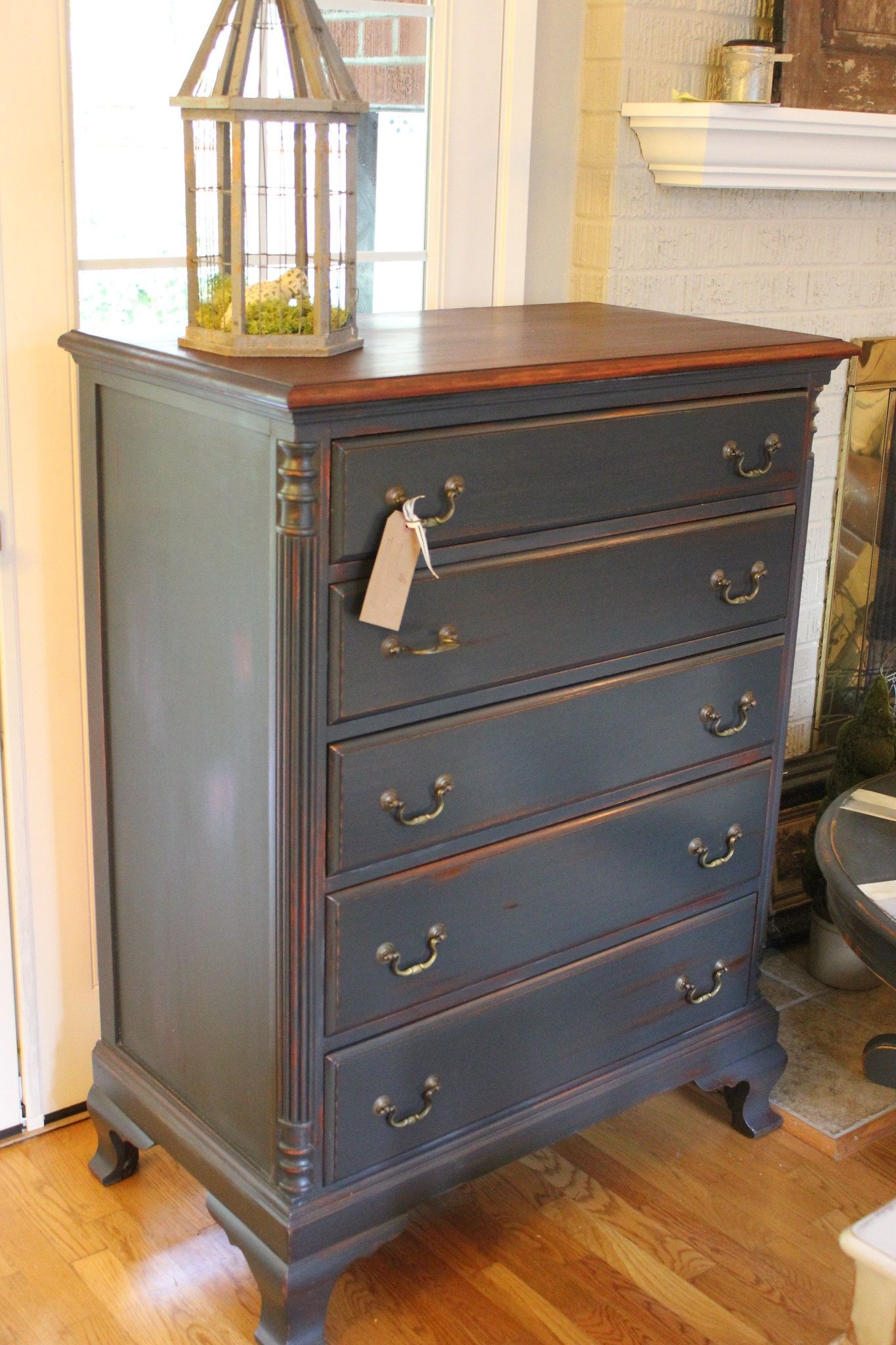 Trying to find the classic and elegant piece of furniture to your bedroom? This painted chest will be the best choice. It features the five deep drawers for storing clothes and lingerie, distressed navy finish and strong wooden construction.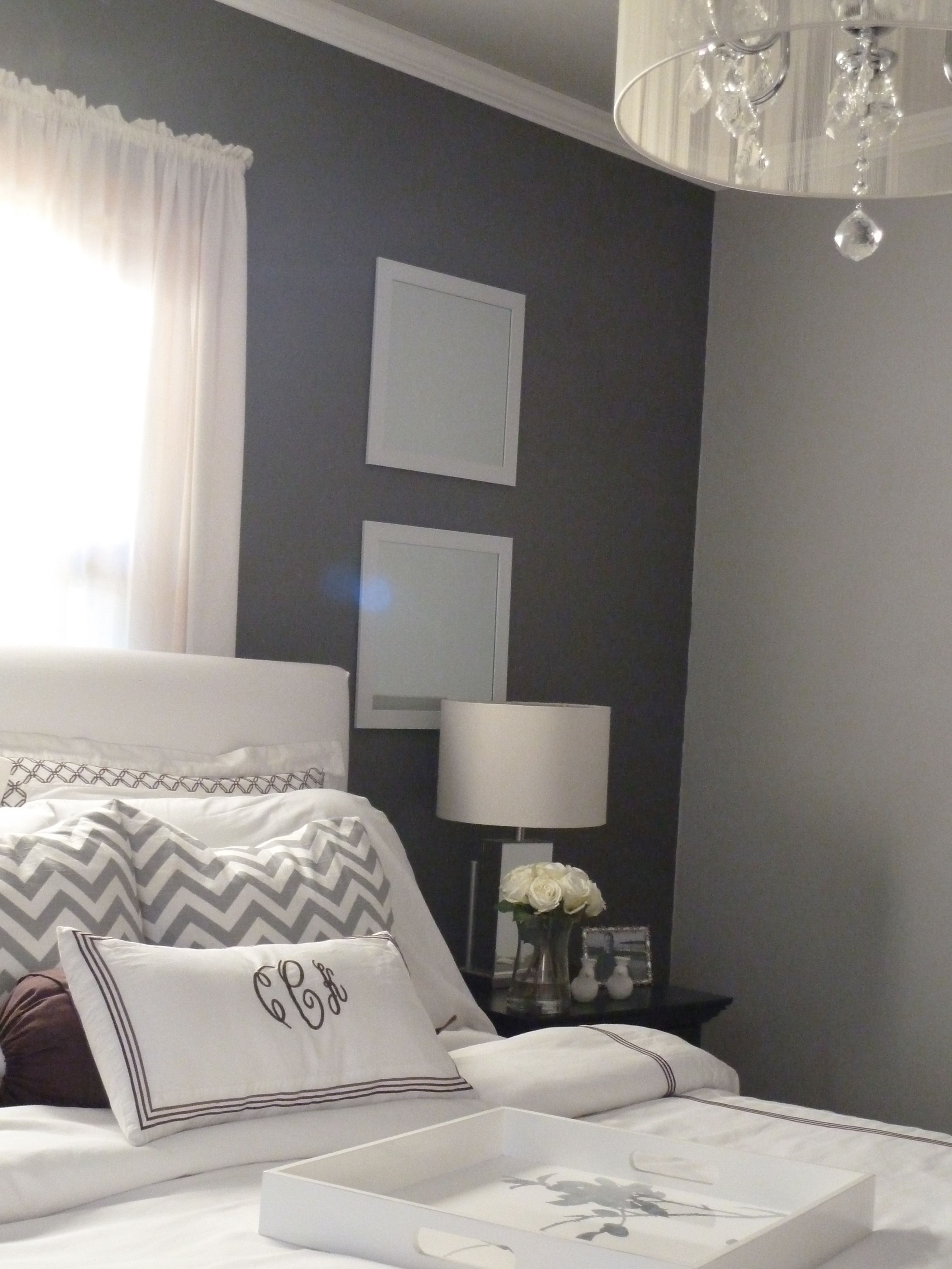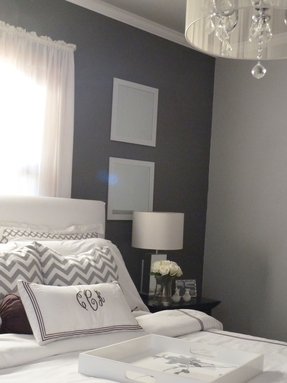 Breathtaking bedroom design! Beautiful simplicity mixed with contemporary elements. The contrasting gray-white walls perfectly fit in with black furniture and bright, white bedding and pillows. The flowers are also a great detail.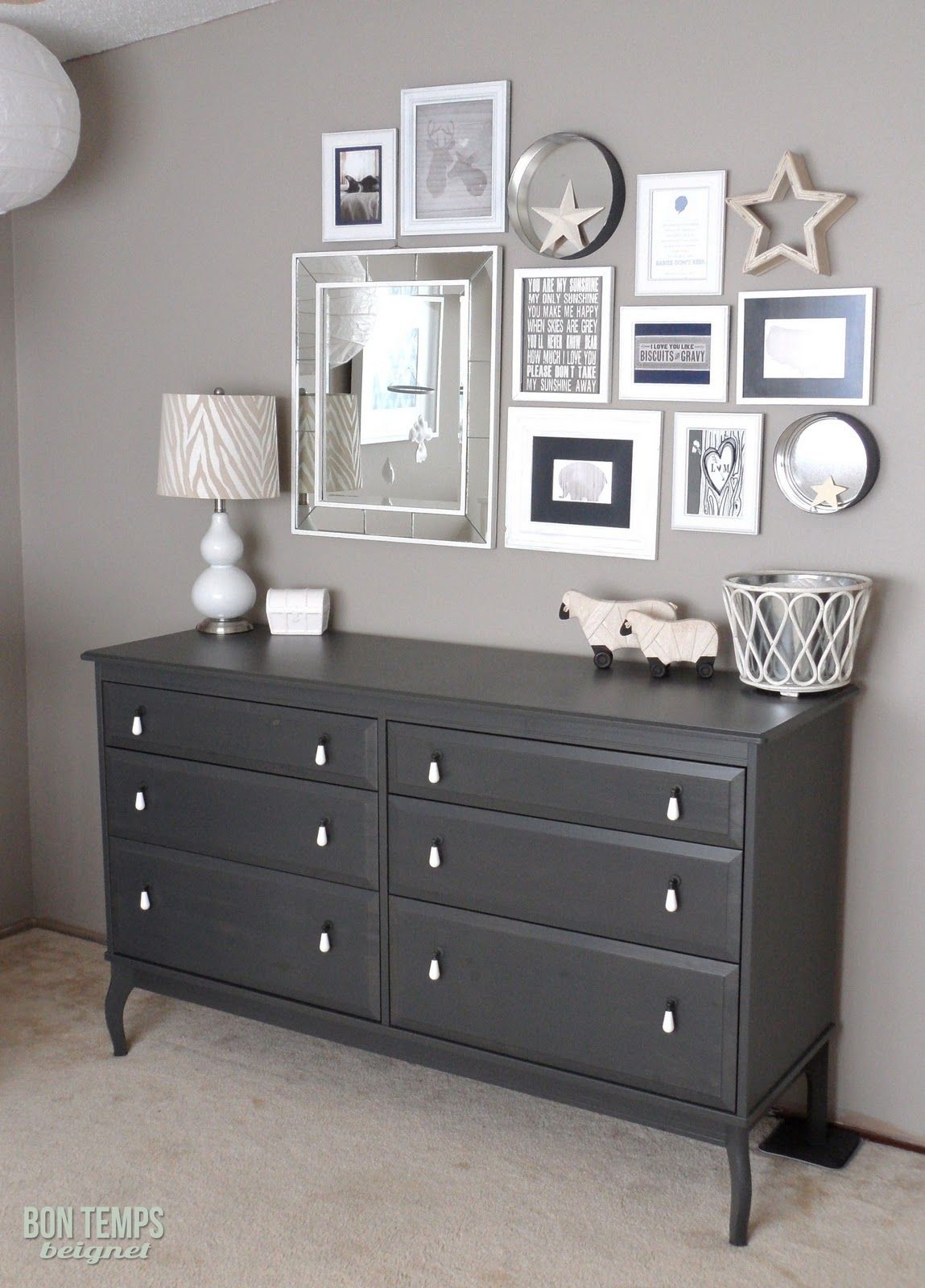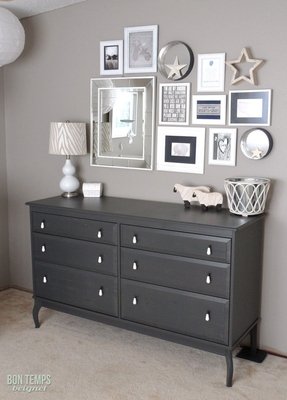 Finished in stylish, timeless grey, this chest of drawers combines elegance and functionality. It offers considerable storage space, divided between 6 drawers and an impressive surface on its top.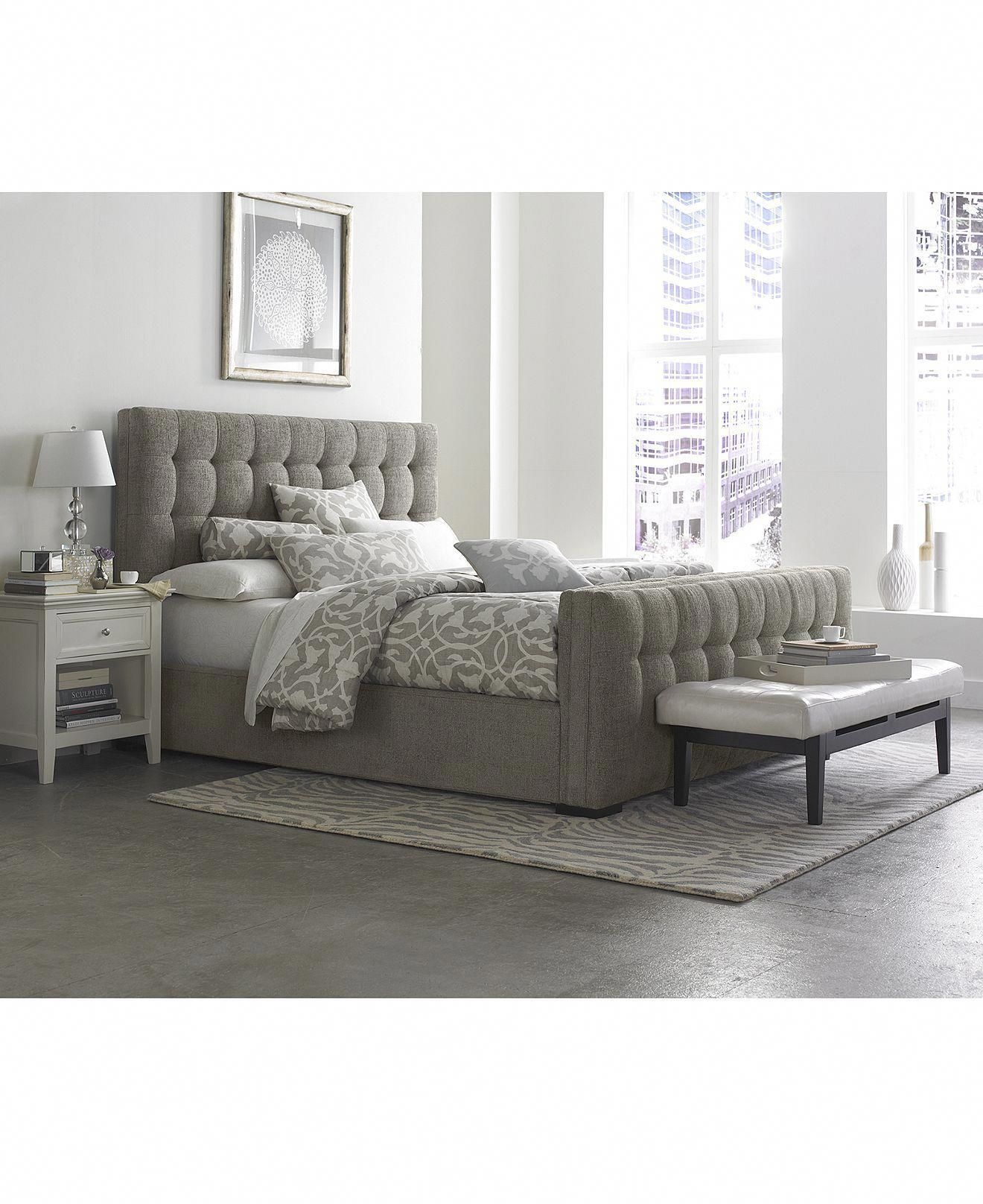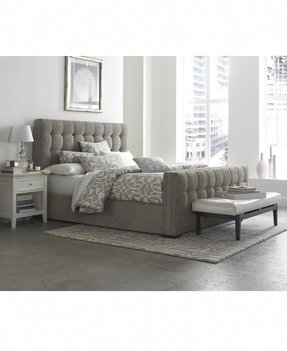 A wide, comfortable bed with gray, padded, and tufted headboard and footboard is accompanied by a white upholstered bench. Beside it is a white side table, perfect for lamps and other small items. A drawer and open shelf add storage.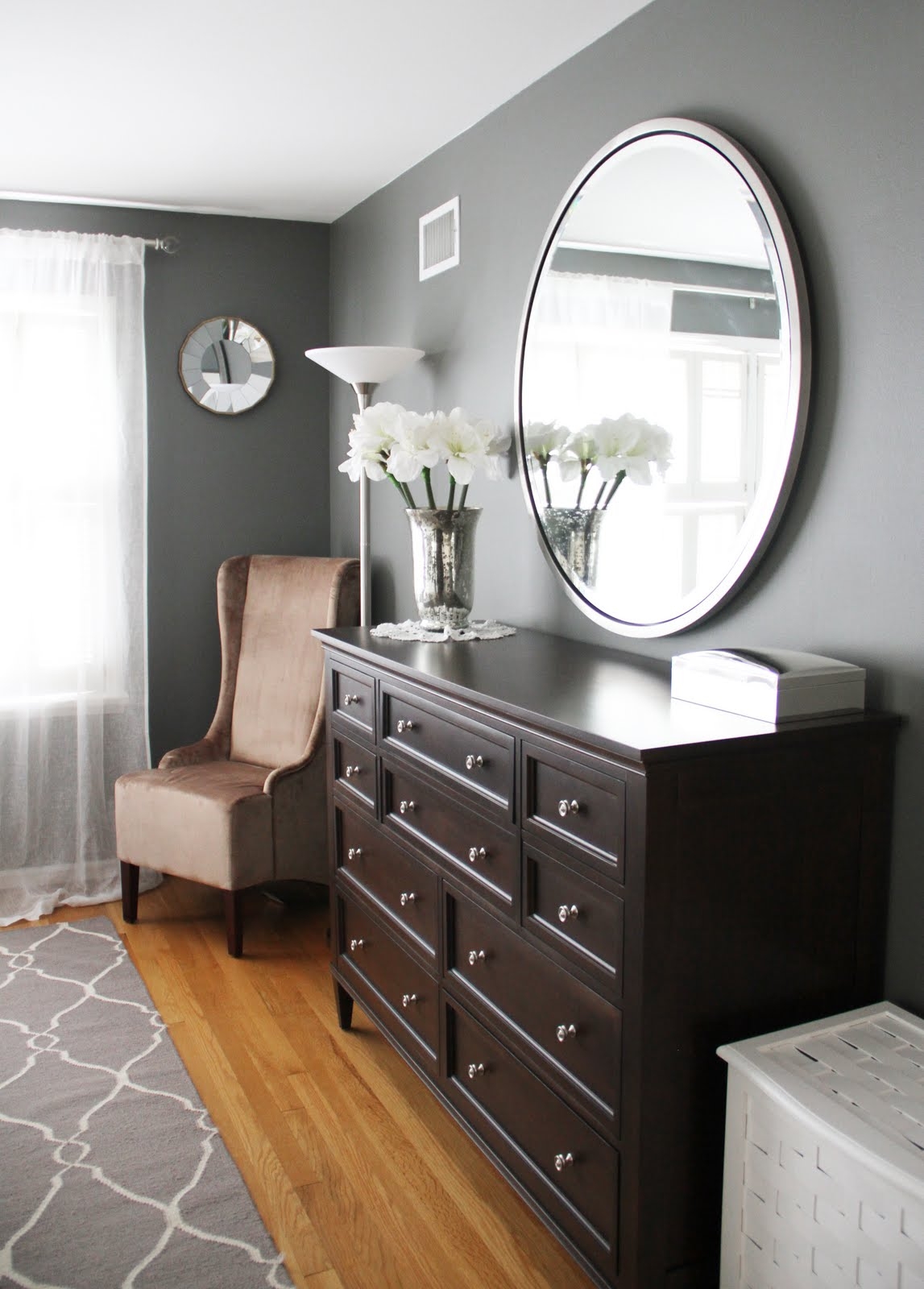 The perfect bedroom stylization with the long dark dresser mixed with the round mirror. The harmonized composition of toned colors allows to get the really modern and elegant effect in this simple interior.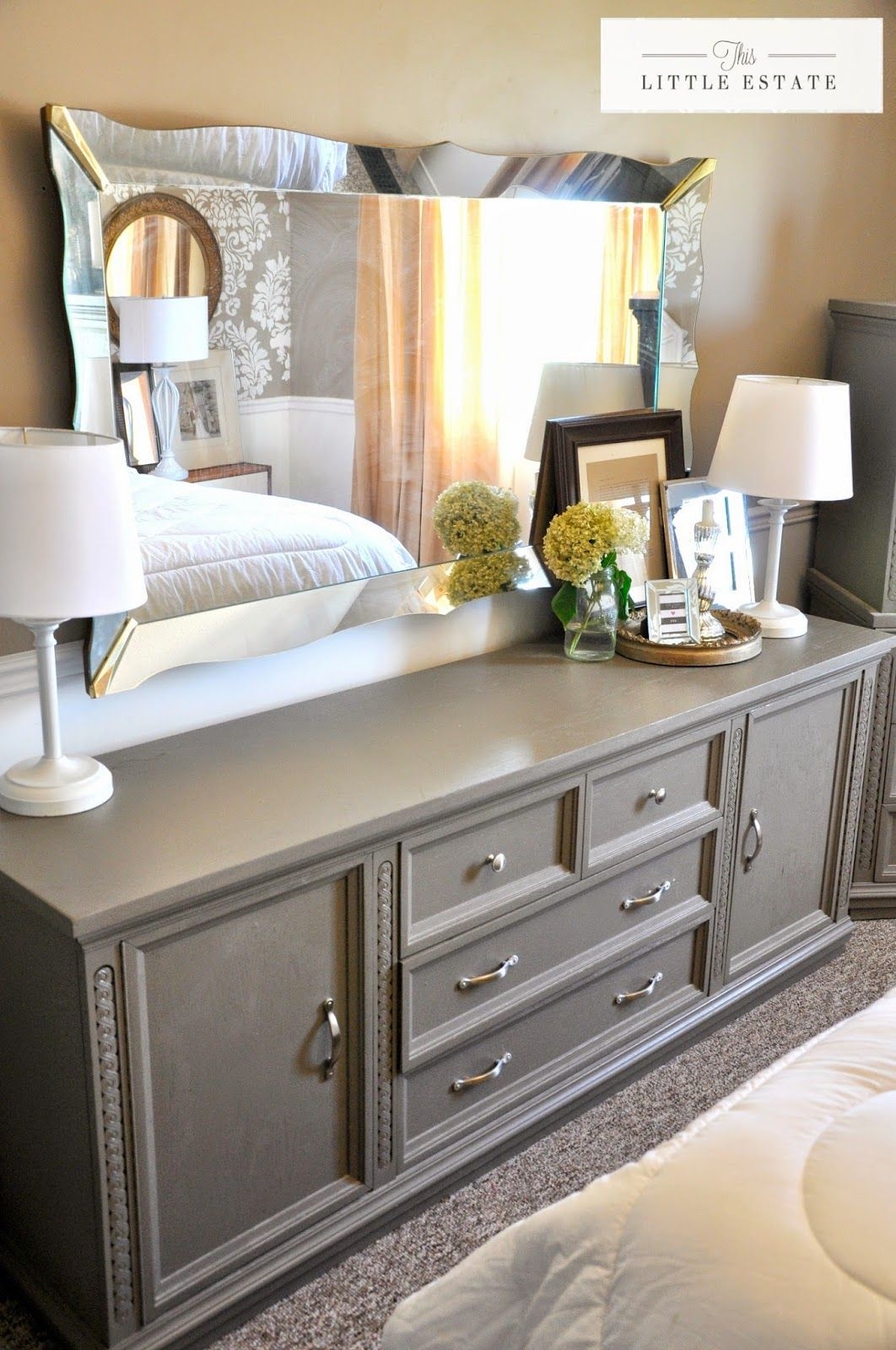 Classic chest for storing clothes and others needed items. Includes 2 side cabinets and 4 drawers in various sizes. Construction is made of wood. Provides space saving in all kinds of interiors.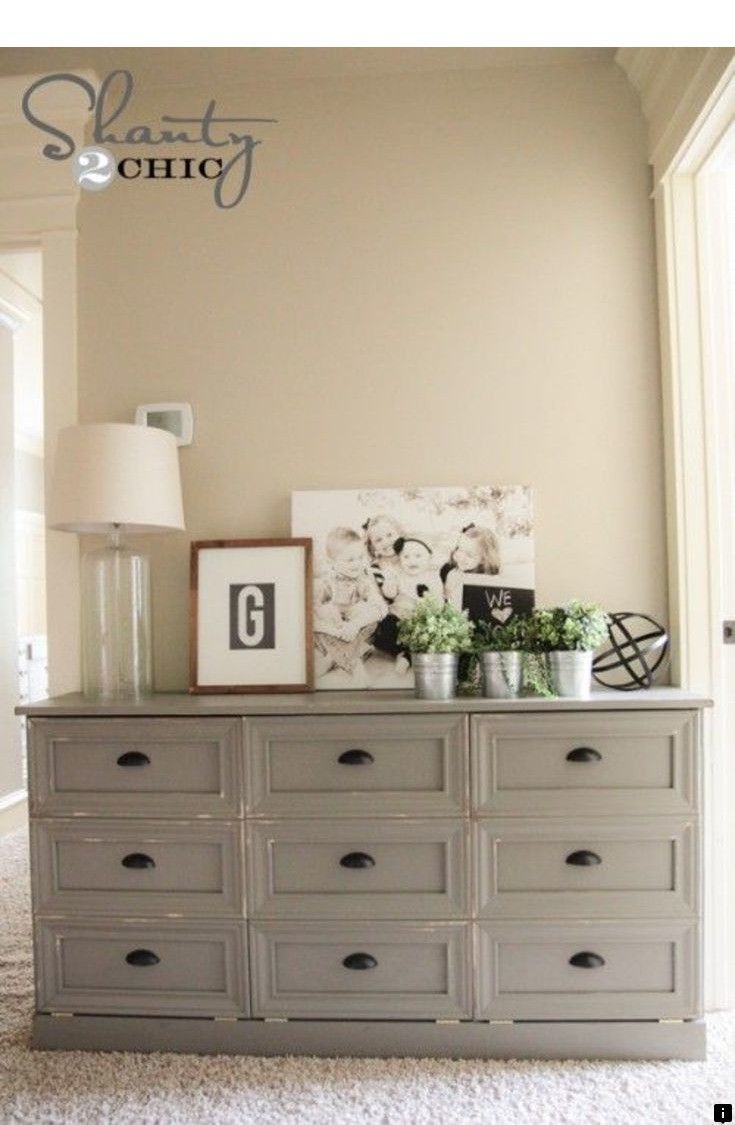 This beautiful gray dresser represents style and functionality. With its 9 drawers, it offers a considerable storage space for your bedroom stuff. A great addition to both traditional and modern bedrooms.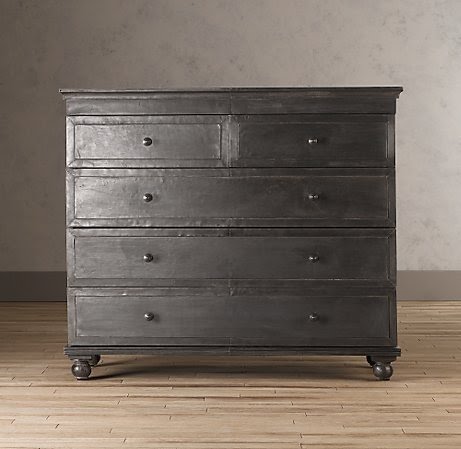 DIY $9 Faux Zinc Dresser...similar to $1800 one at Restoration Hardware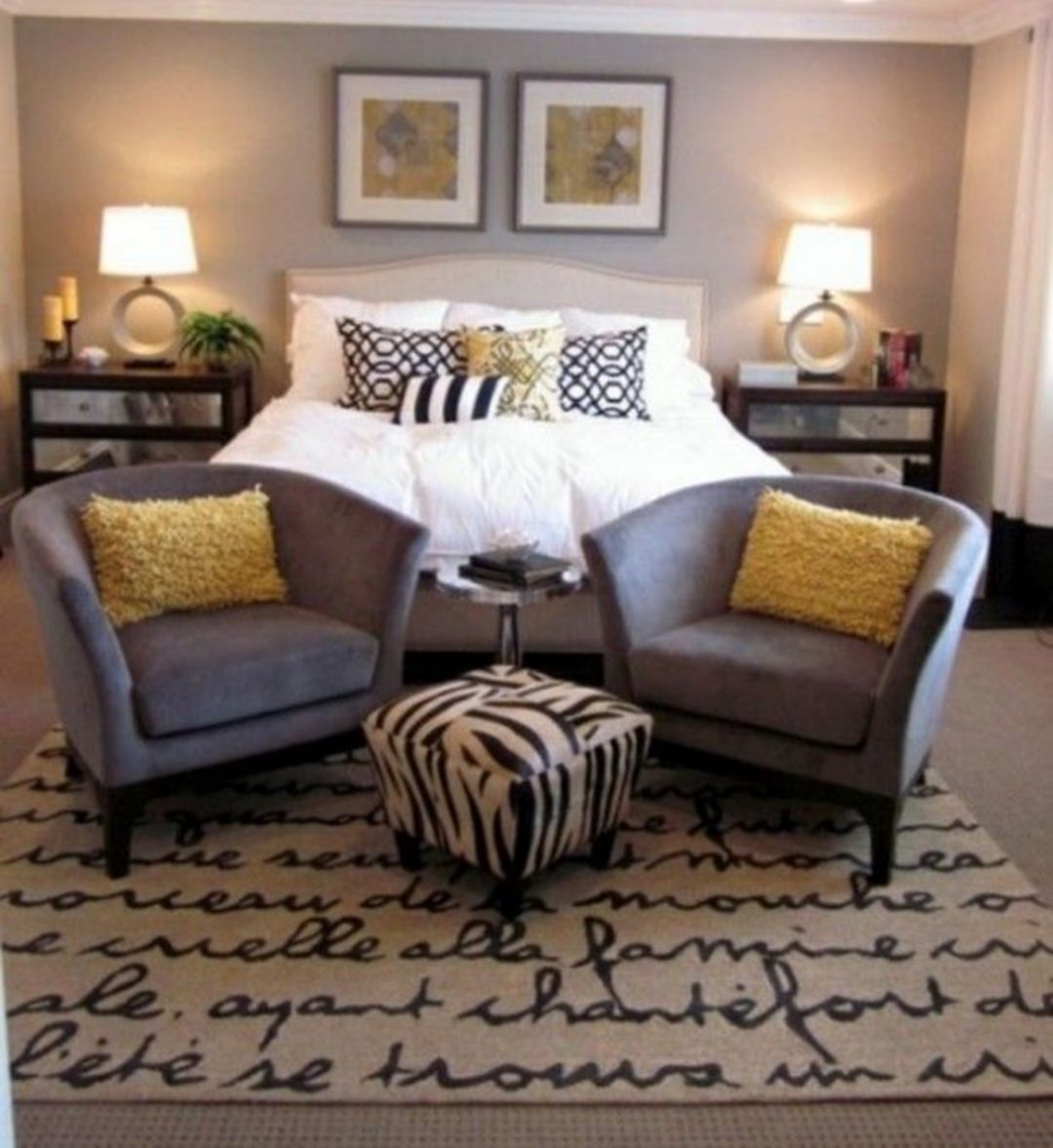 This contemporary bedroom in gray utilizes bold and big patterns to create a visually interesting interior. The carpet features enormous handscript pattern. Patterned throw pillows and the zebra stool also draw attention.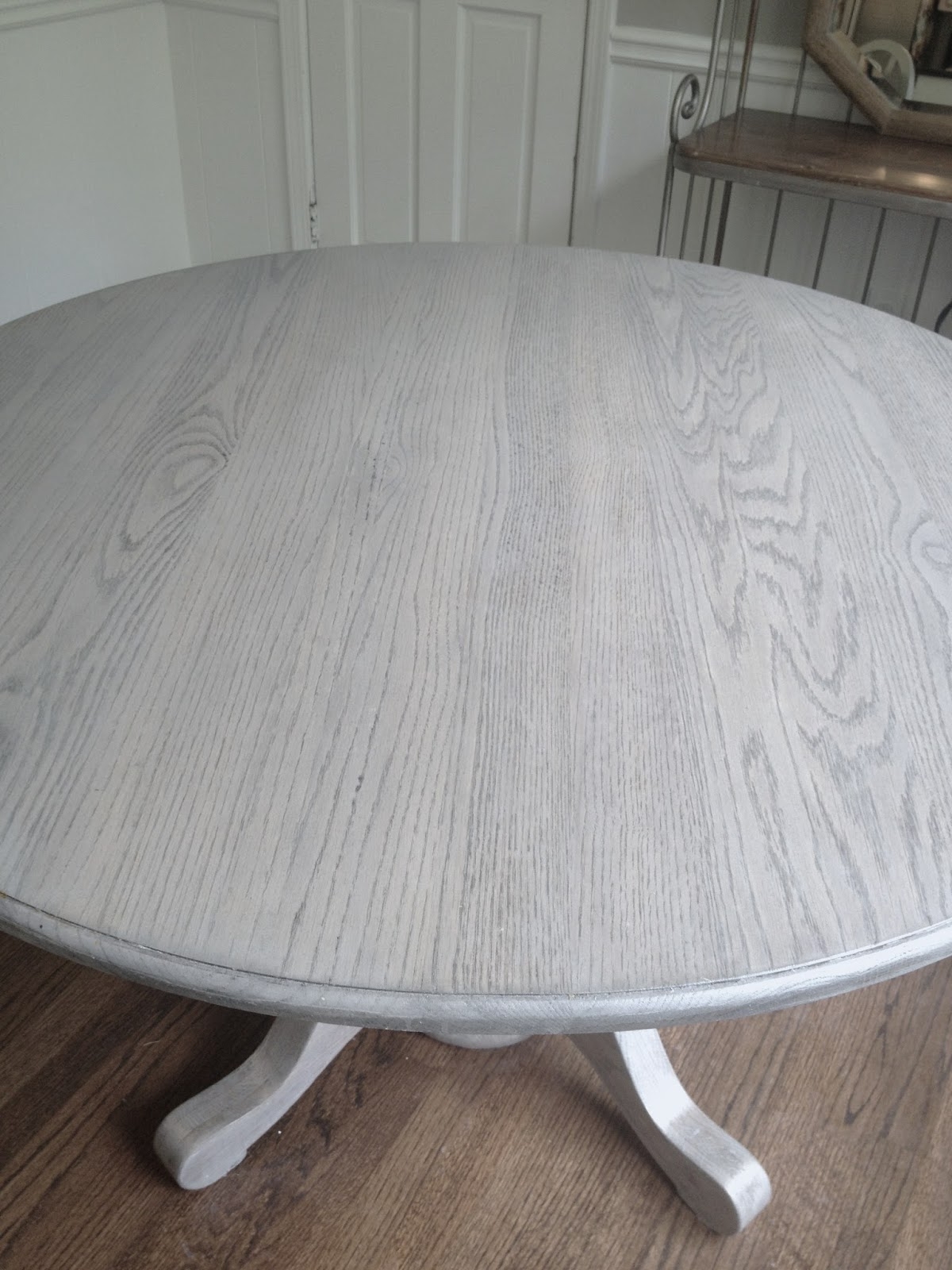 Graywash old furniture Long and Found: DIY Kitchen Table Refresh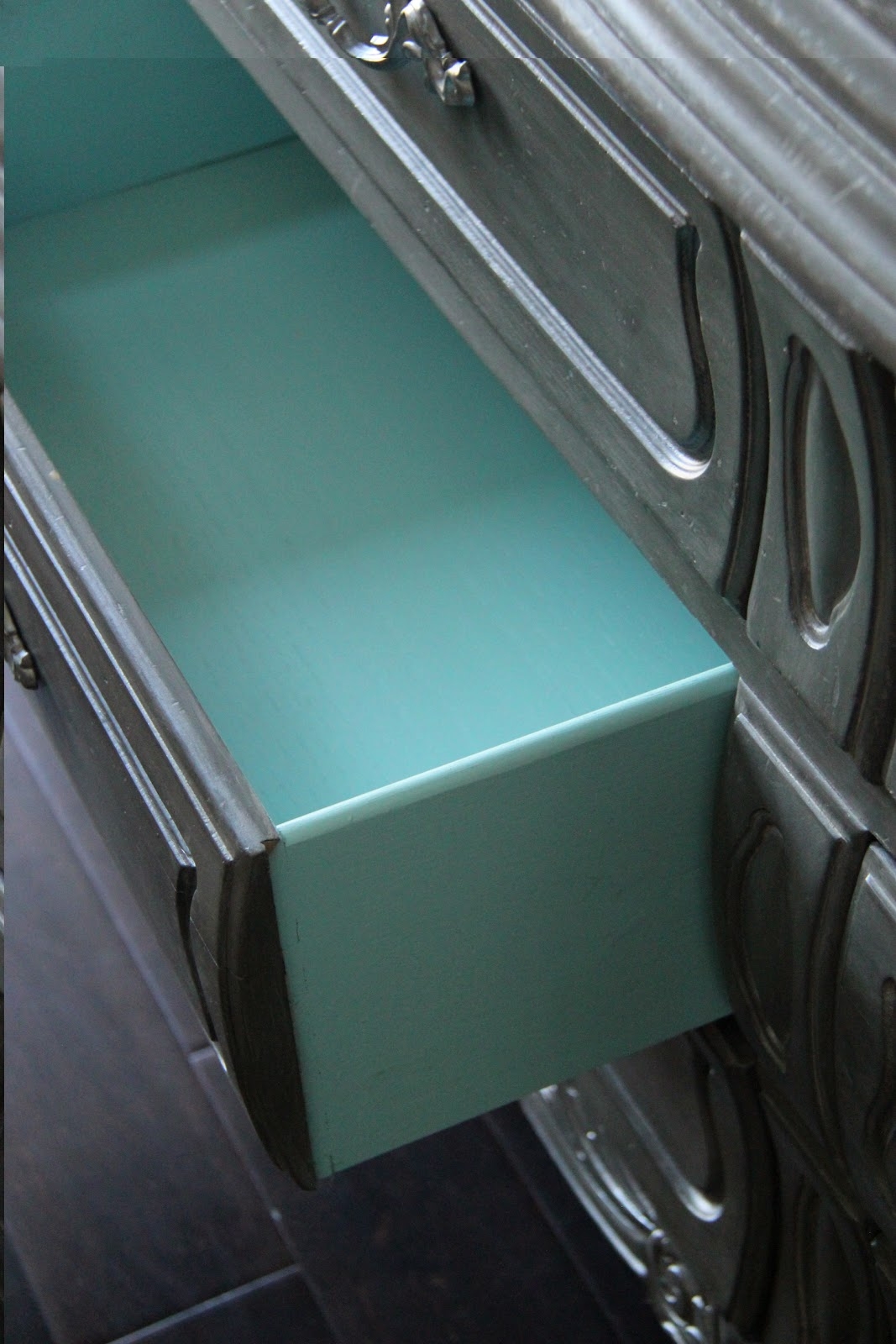 Add this gray dresser to your master suite or guest bedroom and opt for true comfort when it comes to organizing your clothes and underwear, while at the same time accentuating any interior decor beautifully.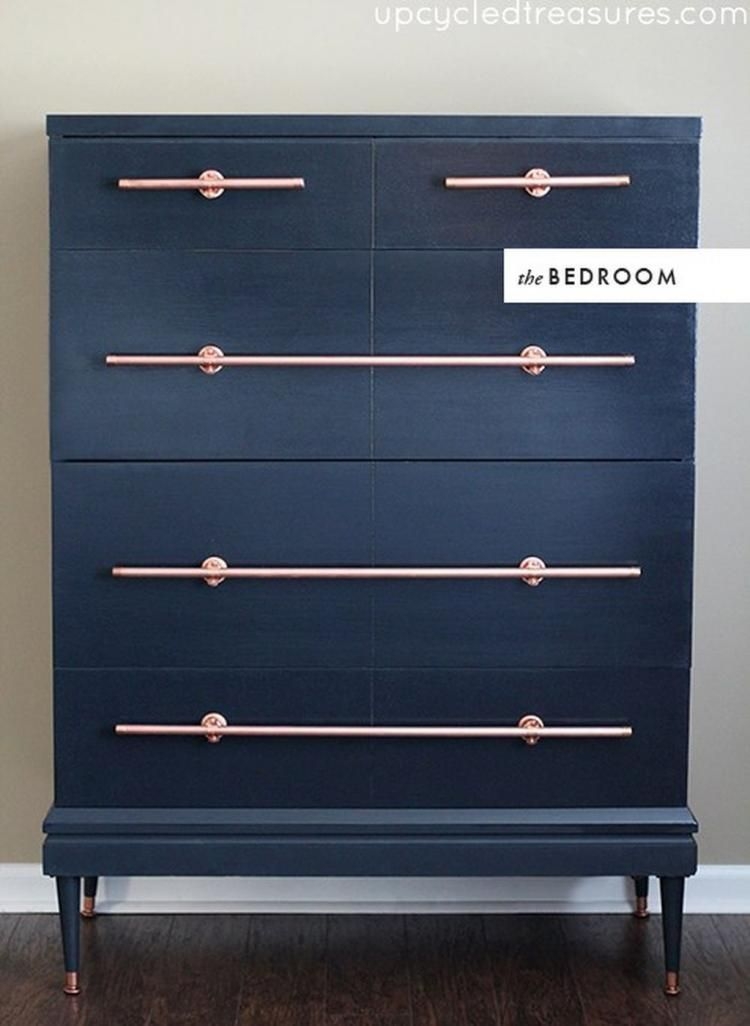 Finished navy and copper mid-century dresser is a perfect shot for everyone who loves old fahsioned, classic furniture. It's got lots of drawers and space where you can keep your clothes and stuff. Super tall as for a dresser.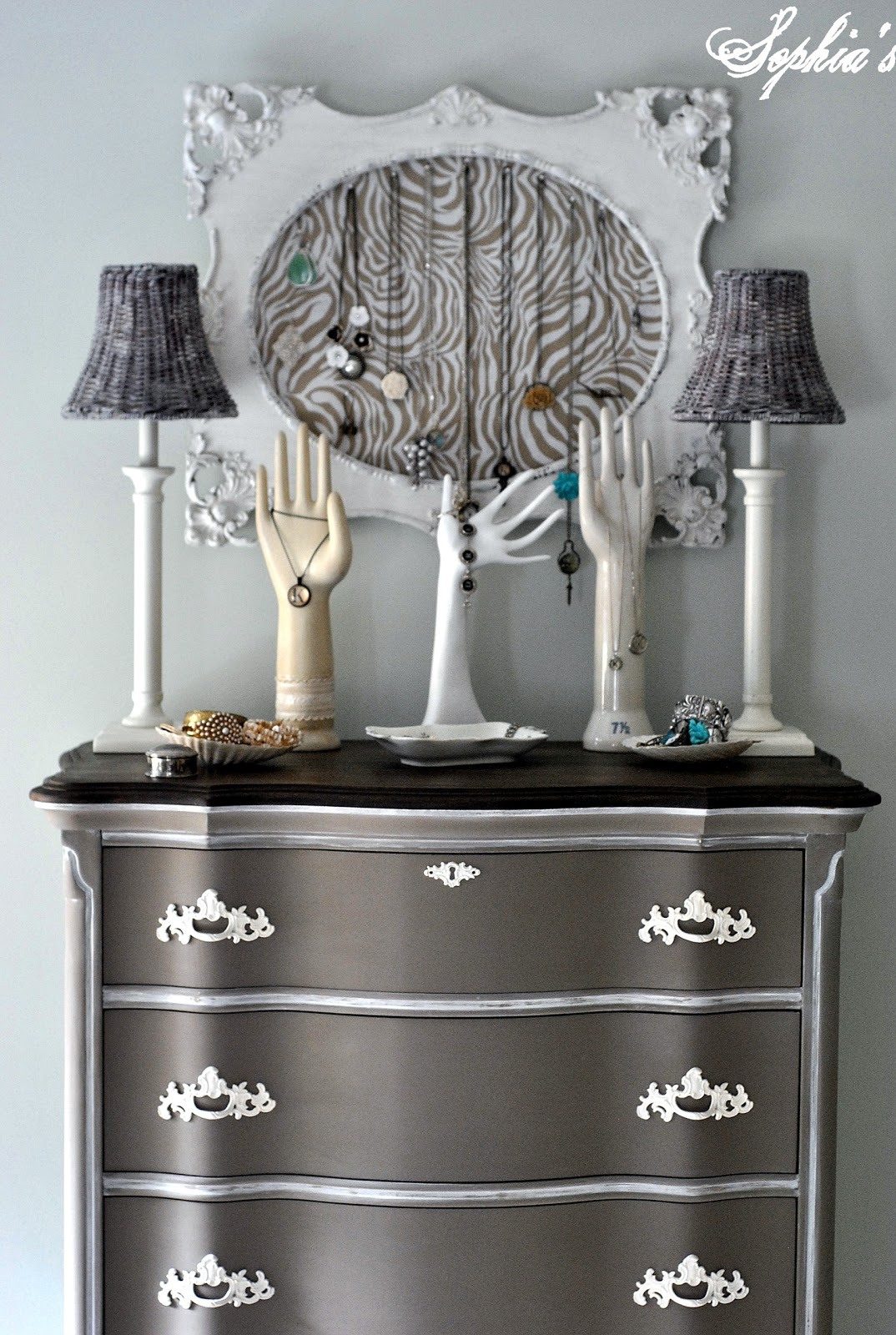 Color: Coco, Annie Sloan Chalk Paint. Beautifully redone dresser from Sophia's.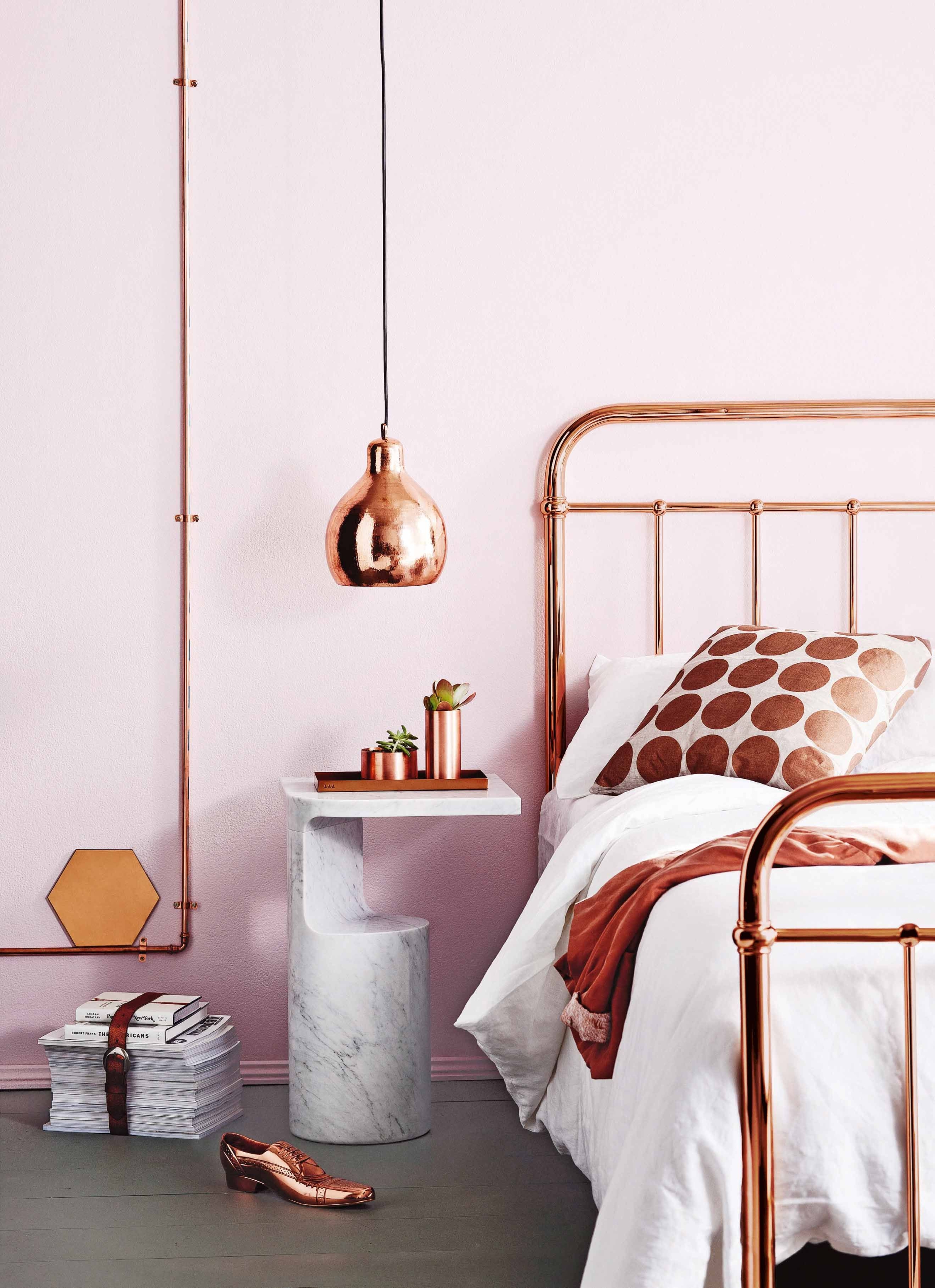 A great way to spice up your bedroom! Just take a look at this beautiful, handmade, DIY mirrored nightstand. Very simple to do – just glue some mirrors to your old nightstand and add some hinges!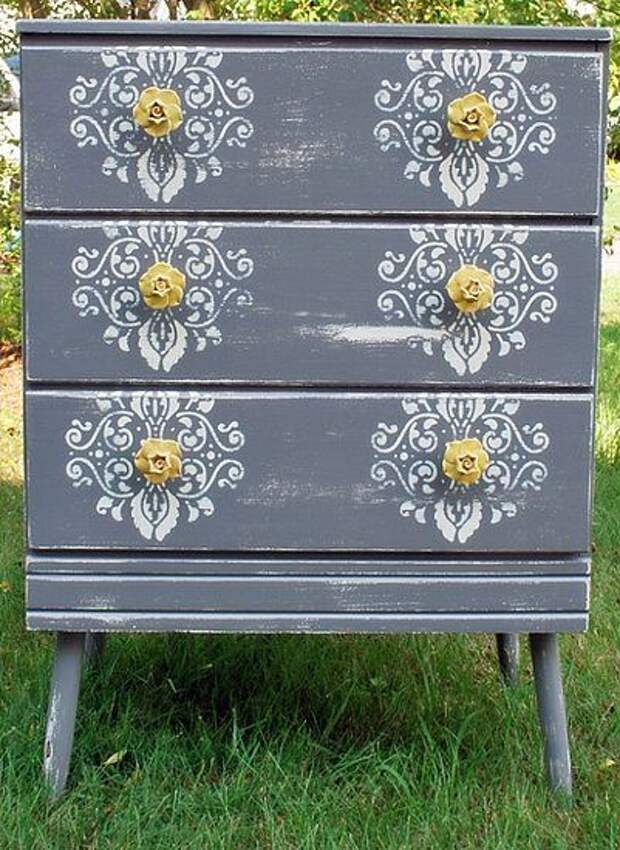 10 Ways to Transform a Dresser (winter break project = my bedroom furniture redo) upon the assistance of the talented Mrs. @Sarah Tunning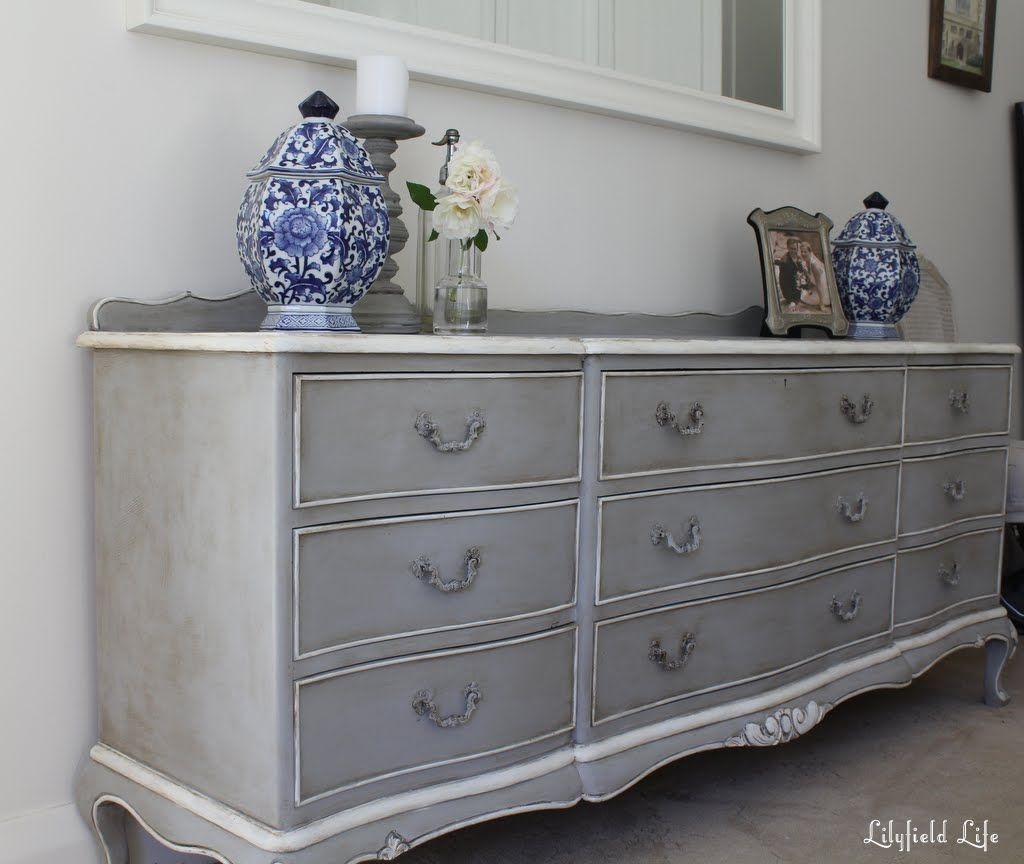 furniture gorgeous gray painted furniture for home interior decoration ...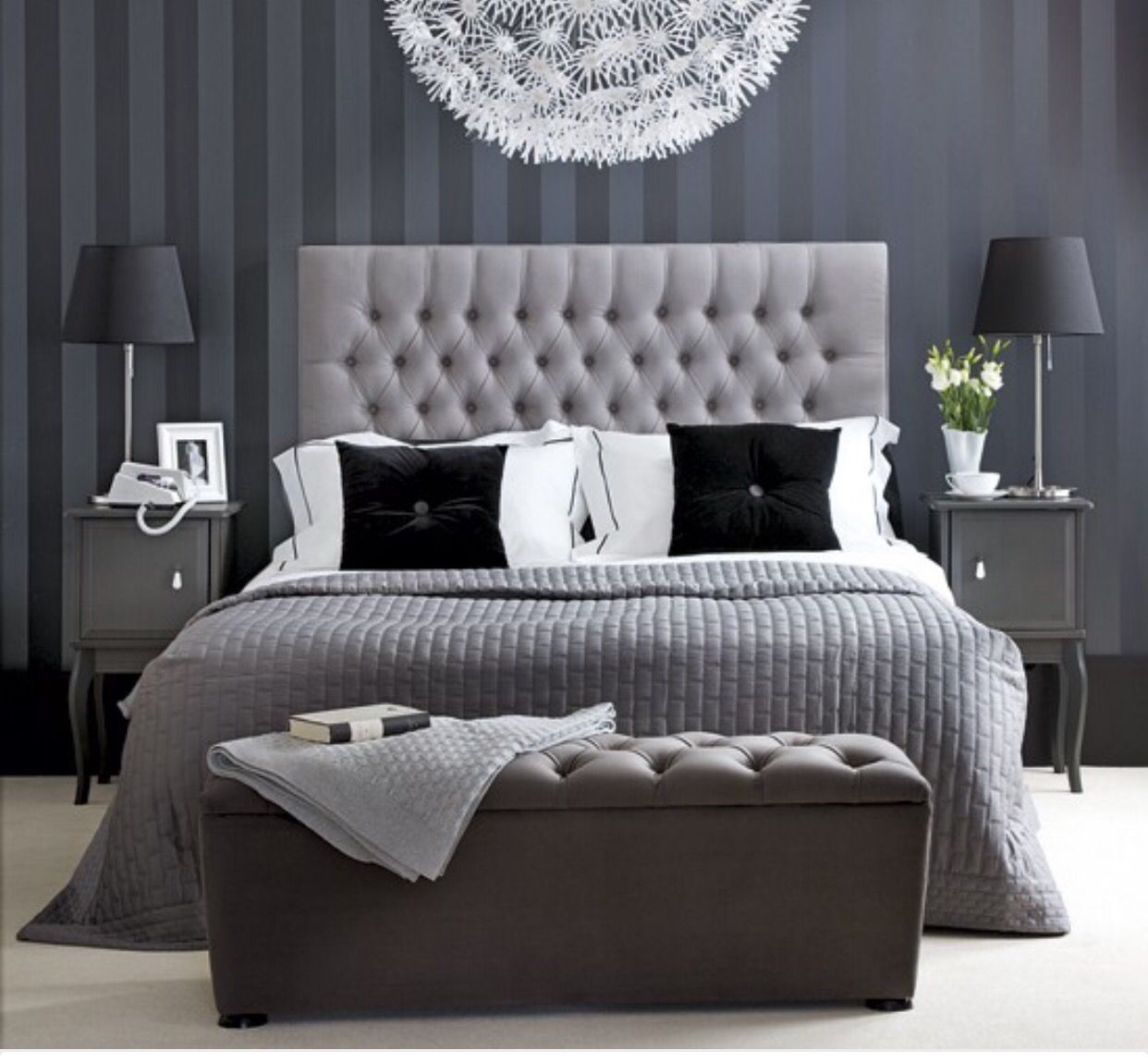 Contemporary arrangement for an elegant bedroom with a queen-sized bed with a tall, upholstered headboard with a tufted pattern on the velvet padding in a white color, paired with a front bench with storage.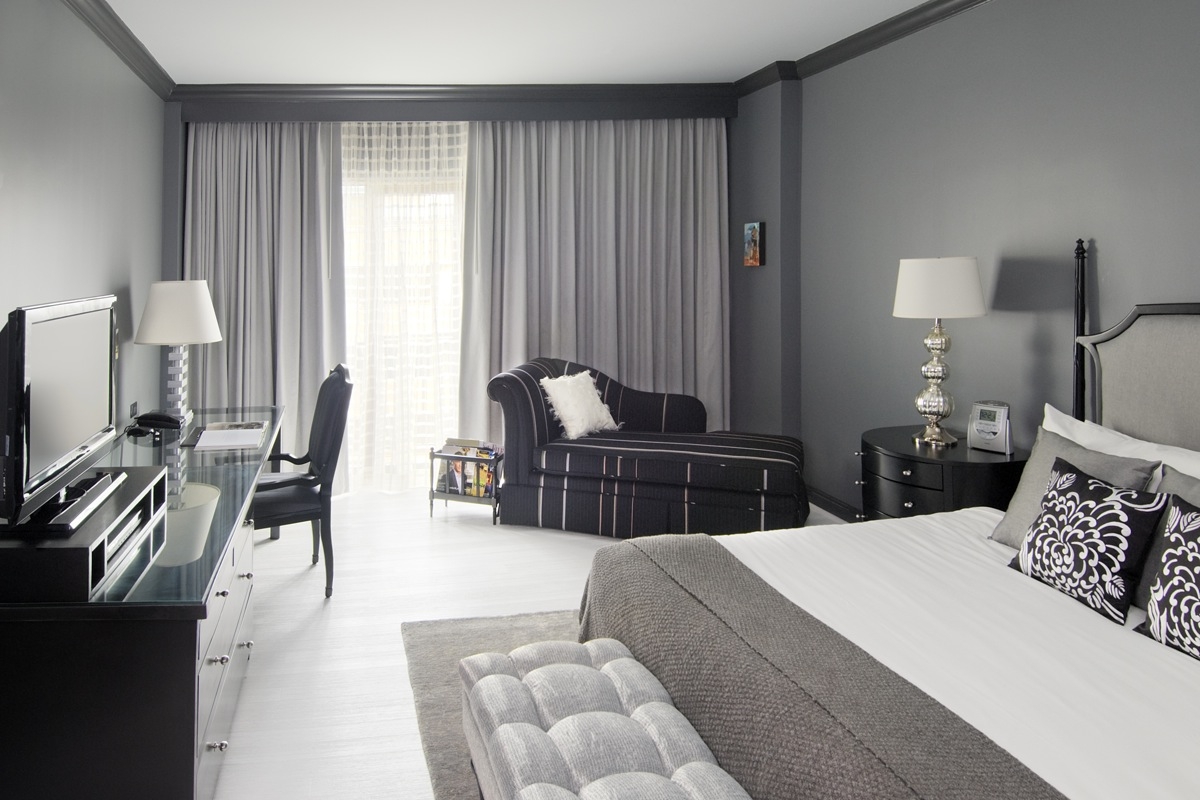 This one is mainly gray and it's just sooo cold and prison-ish: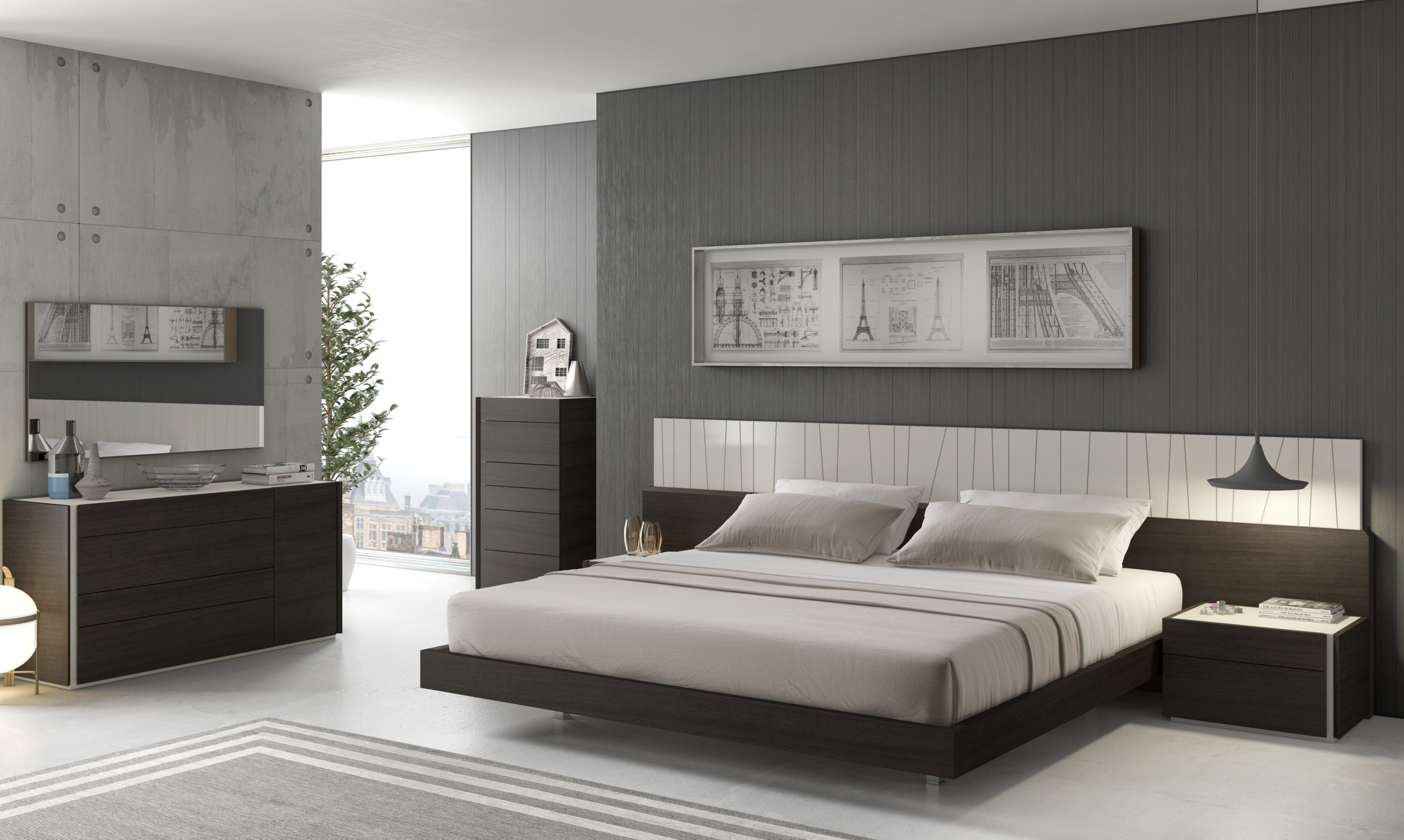 Porto Platform Customizable Bedroom Set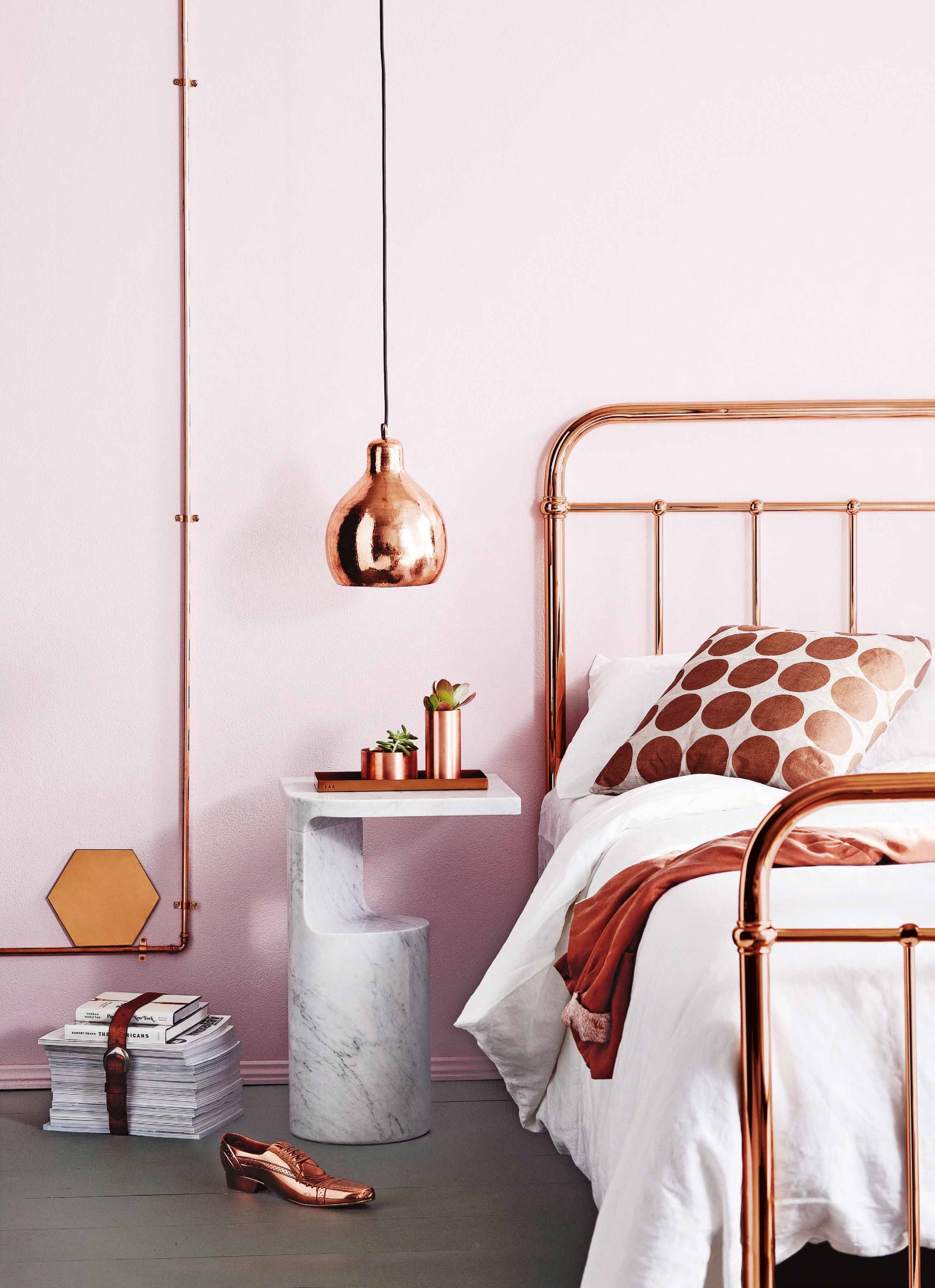 A minimalist, slightly industrial bedroom with elements made of cooper. The highlight of the room is a king size bed with an impressive headboard and footboard. There is a copper lamp and copper decorations on a bizarre bedside table.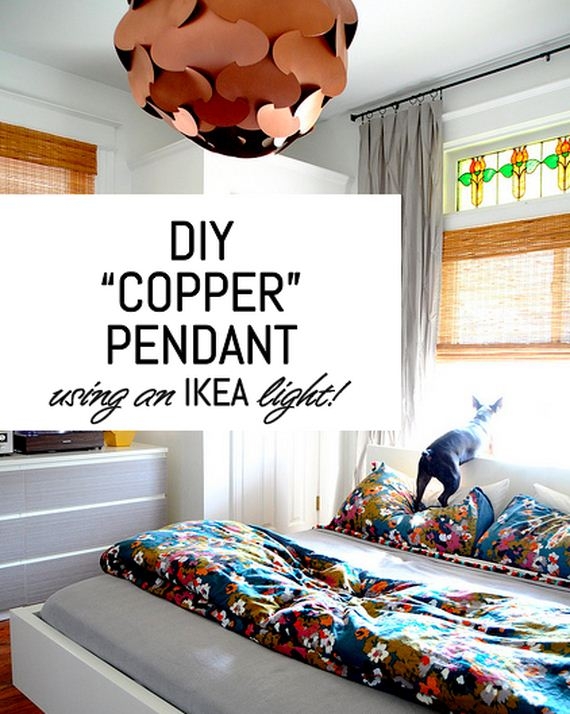 A lovely bedroom arrangement with an extraordinary pendant made of copper elements that form a big globe. It matches the color of wicker blinders and a colorful bedding set. A nice element of the room are stained glass panels in the window.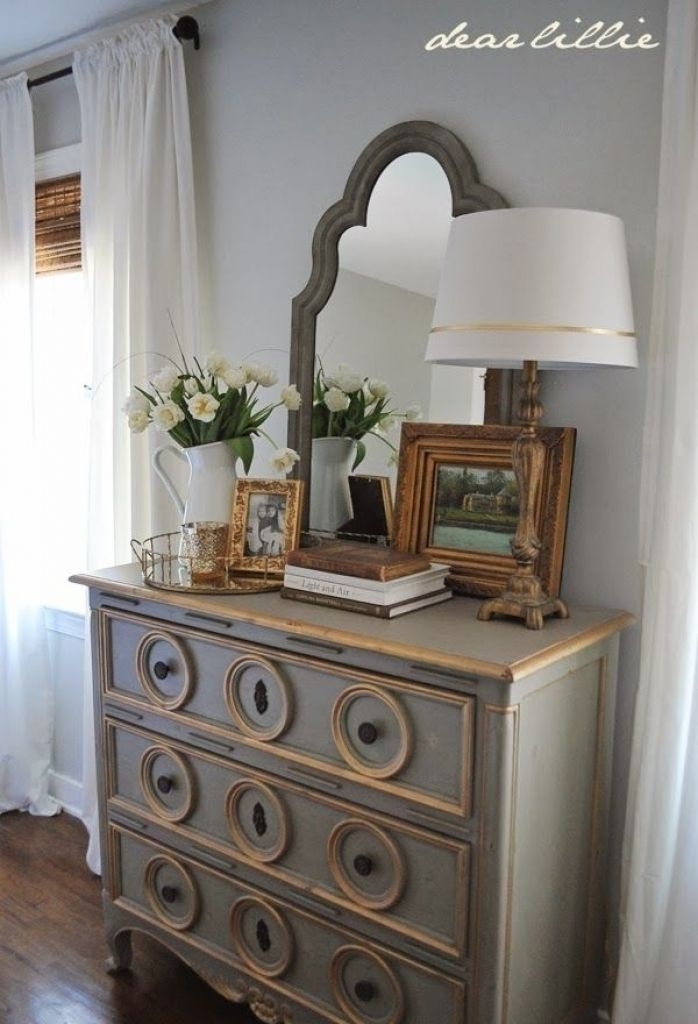 Dear Lillie: Soft Surroundings Dresser and One Finished Wall in our Master Bedroom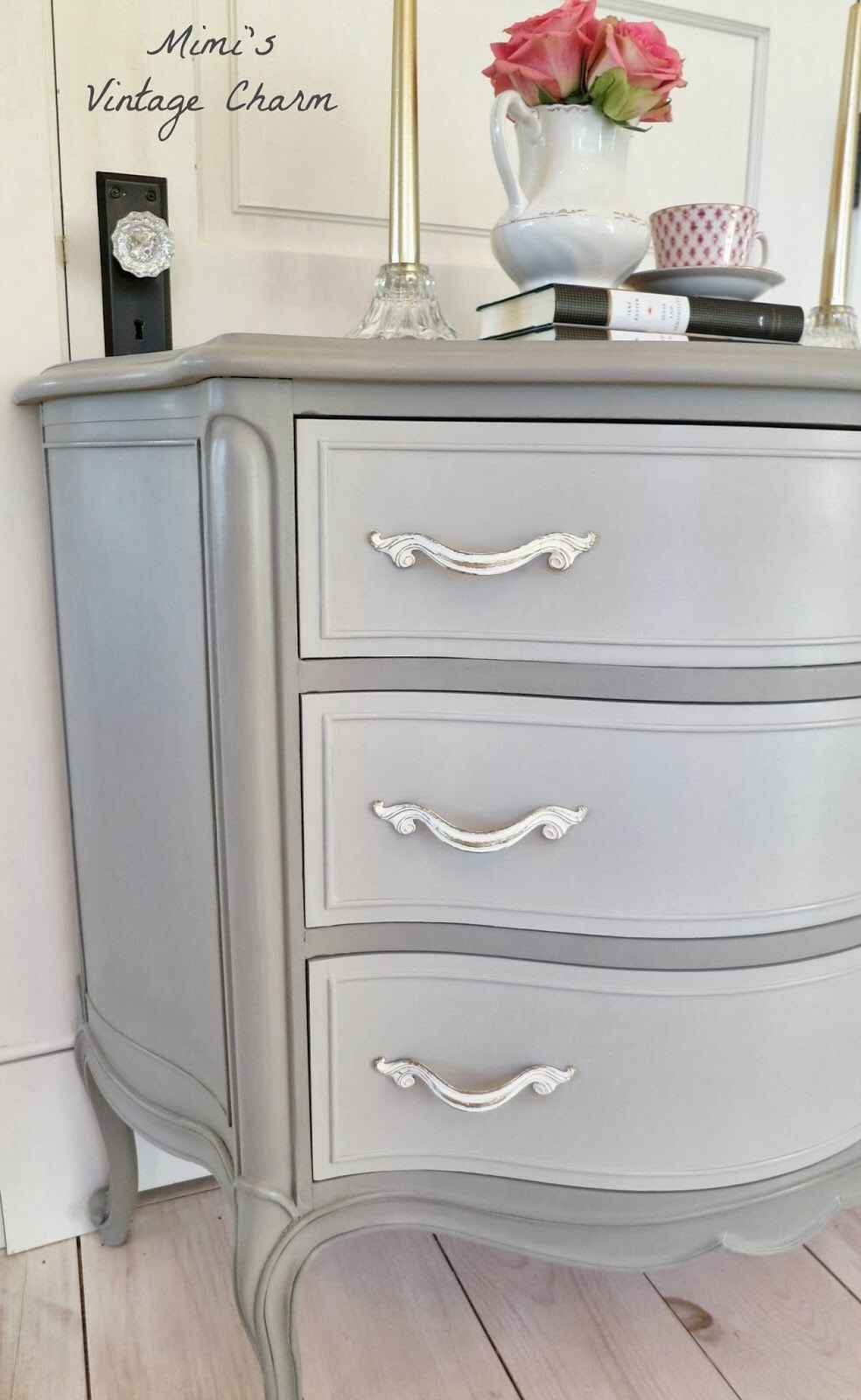 Everyone will be pleased with the choice of such a traditional French bedroom dresser.Its paint and its finish in a pastel shade of grey-assure its style. The shell of the dresser is painted in little bit darker shade,drawers in conbination of white and blue.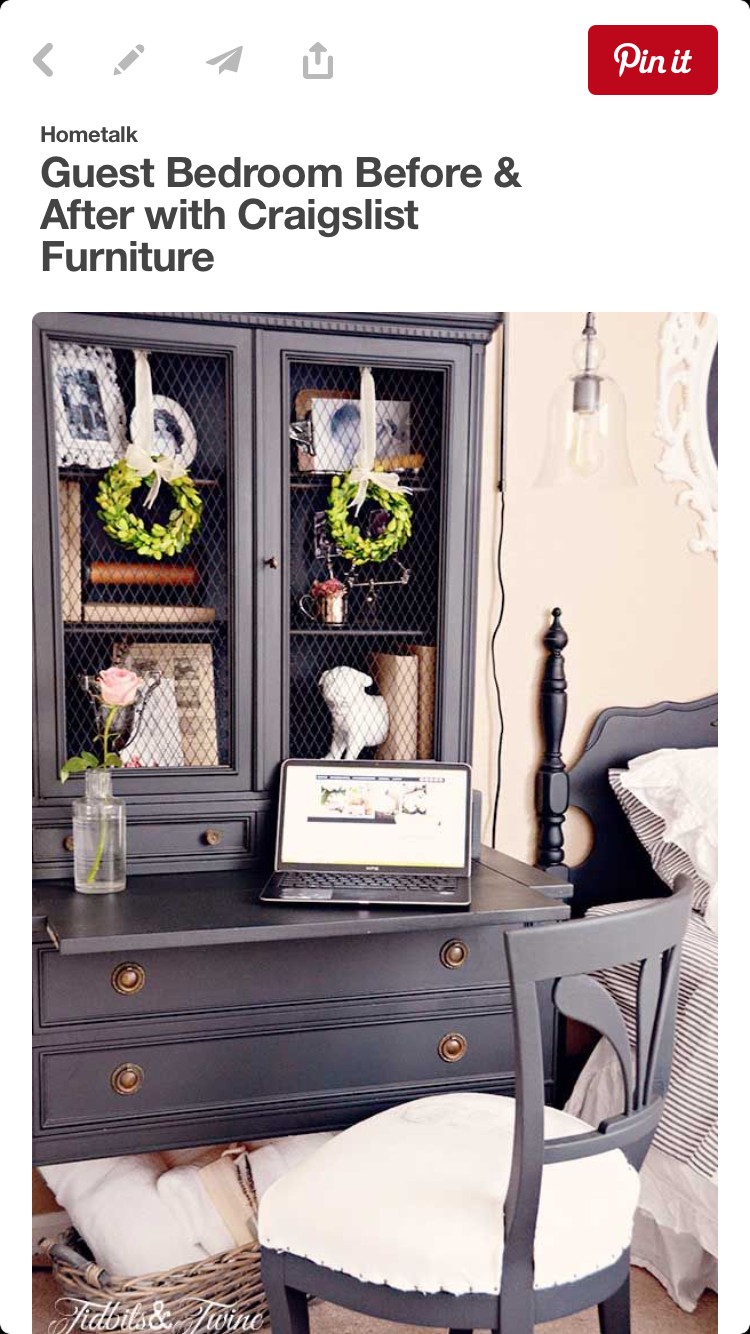 French country guest room idea with small black desk, vintage reupholstered chair (black frame, ladder back, white padding) and double door cabinet over the desk. Grid panels are an alternative for glass doors. Decorative wreaths are hanged on them.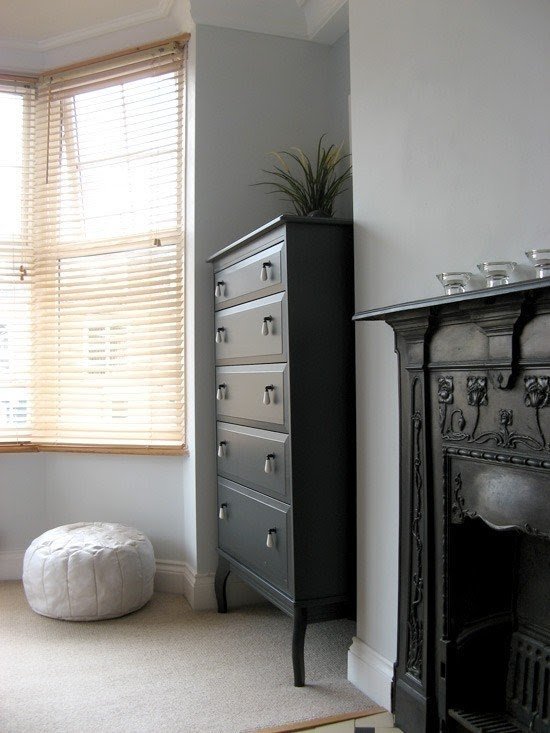 bedroom2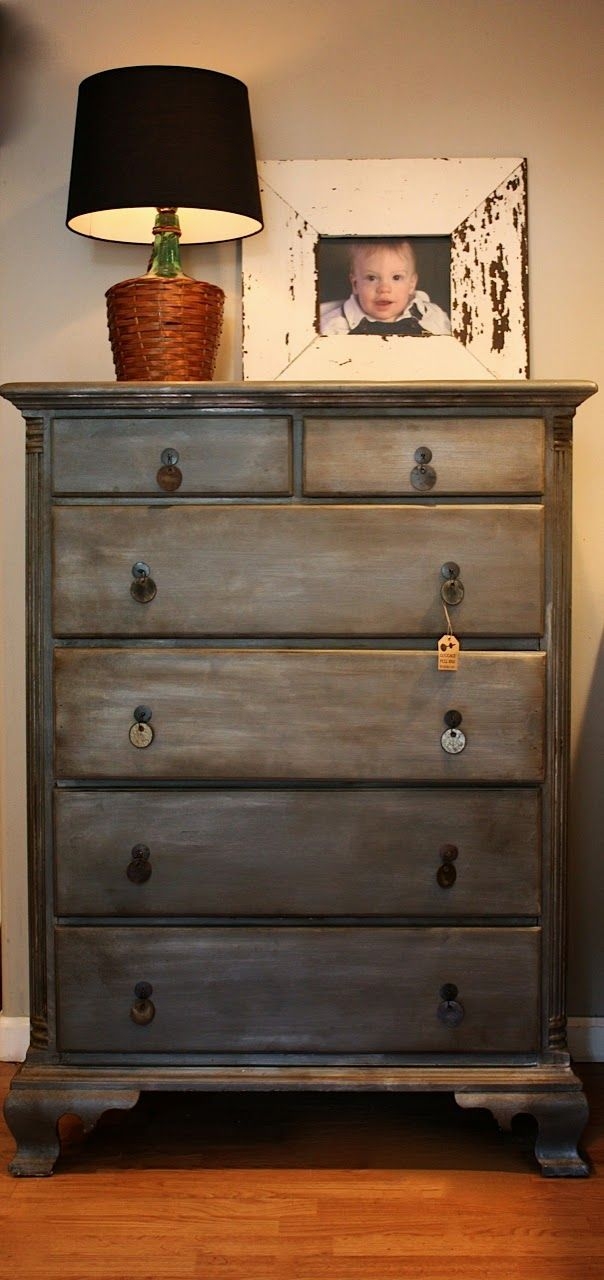 Practical and stylish dresser made of wood with faux zinc finish. It offers four large and two small drawers. Durable and simple wooden frame is long lasting and straight lines look great in any decor.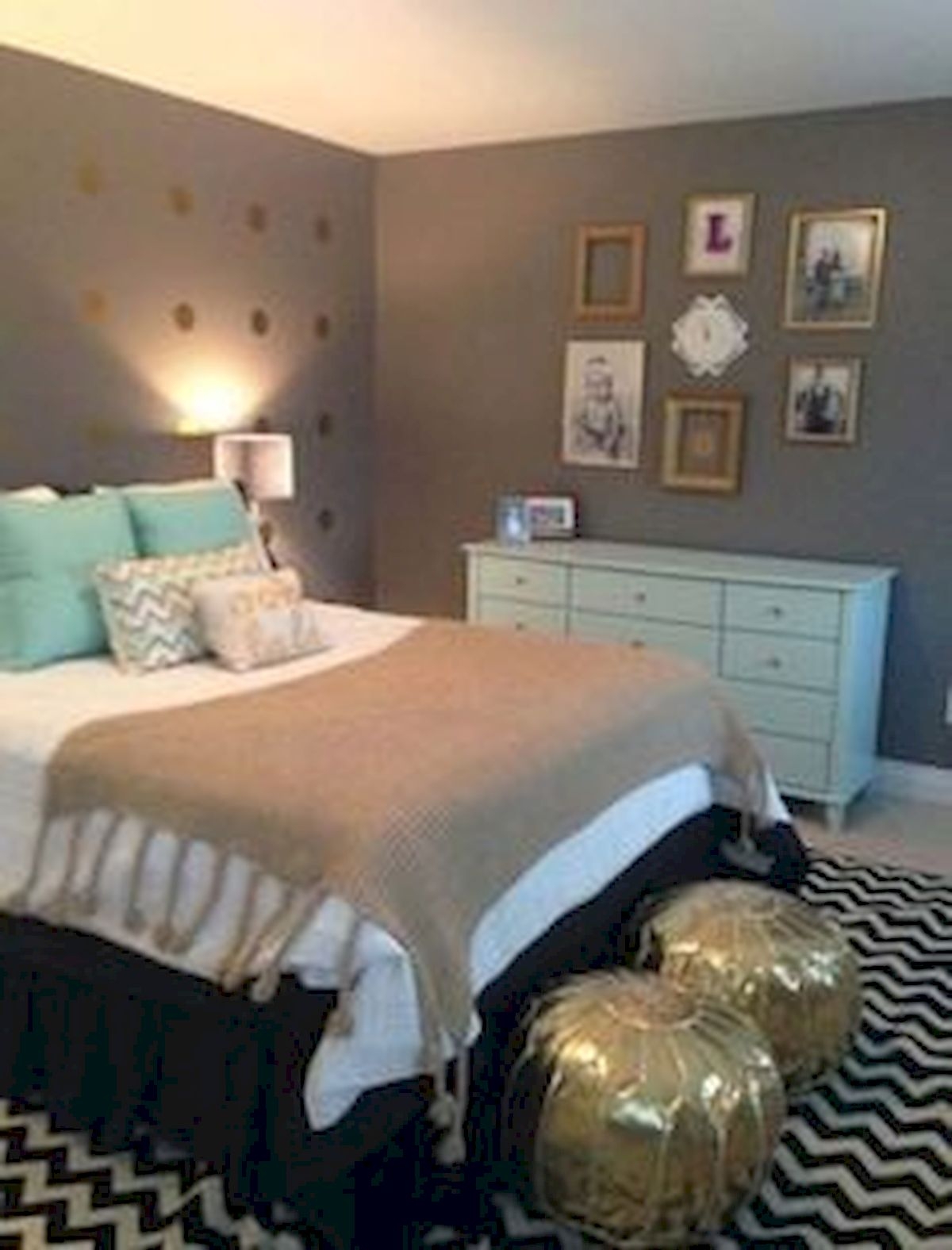 Mint and grey bedroom - switch silver for the gold. Wonder if I can paint my bedroom furniture?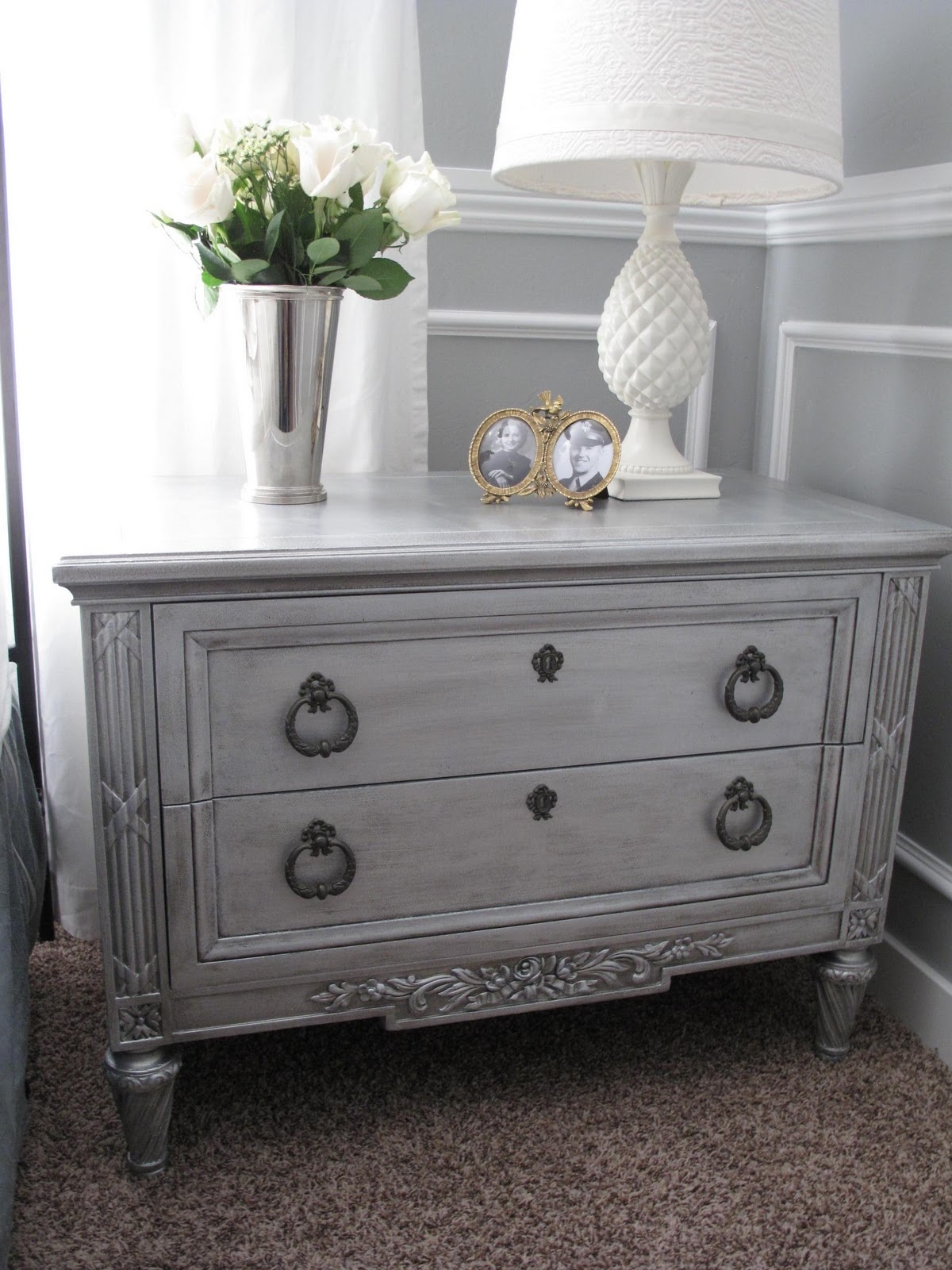 Grace your apartment by choosing this beautiful bedroom nightstand. It features the metallic pain with antique glaze and light gray color. You will be delighted how attractive it looks in your home.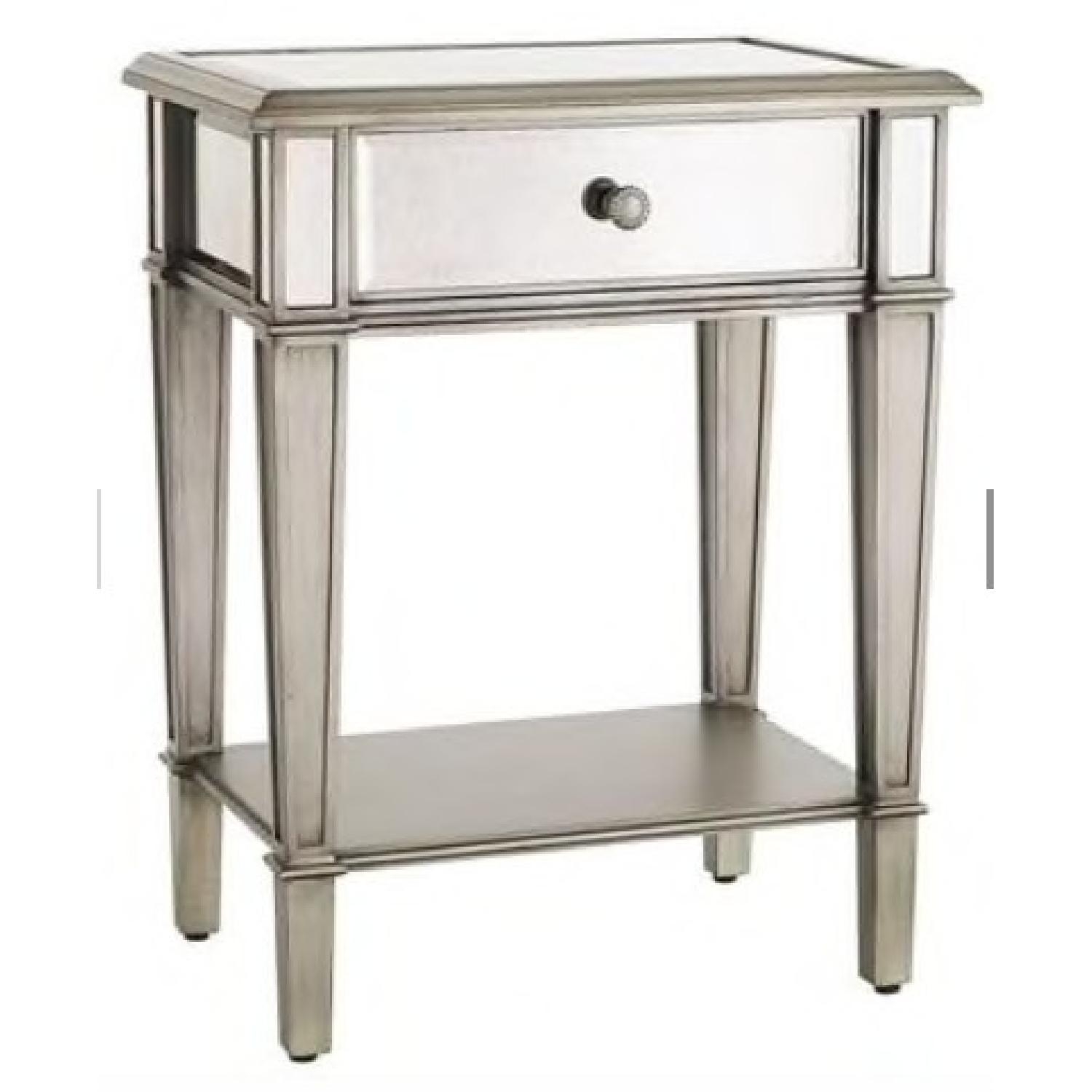 Mirrored furniture is associated primarily with glamor interior design.The vintage bedside cabinet is more matte but still reflects light well, looks very elegant and stylish. We can find intresting also a silver wall decor and wallpaper puted in the frame.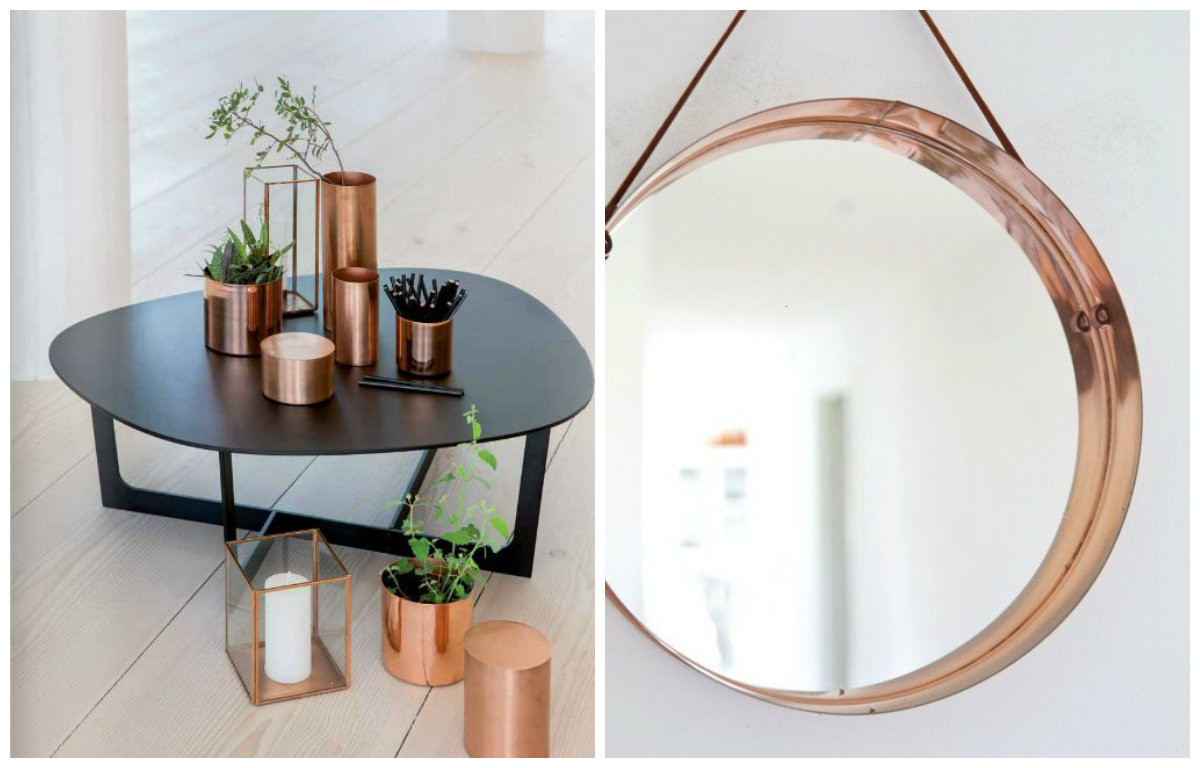 Copper is luxurious, natural and very cosy. That's why we really love this set of bedroom furniture. If you want to try copper for the first time, as a material for your interior design, keep in mind it works best in industrial houses.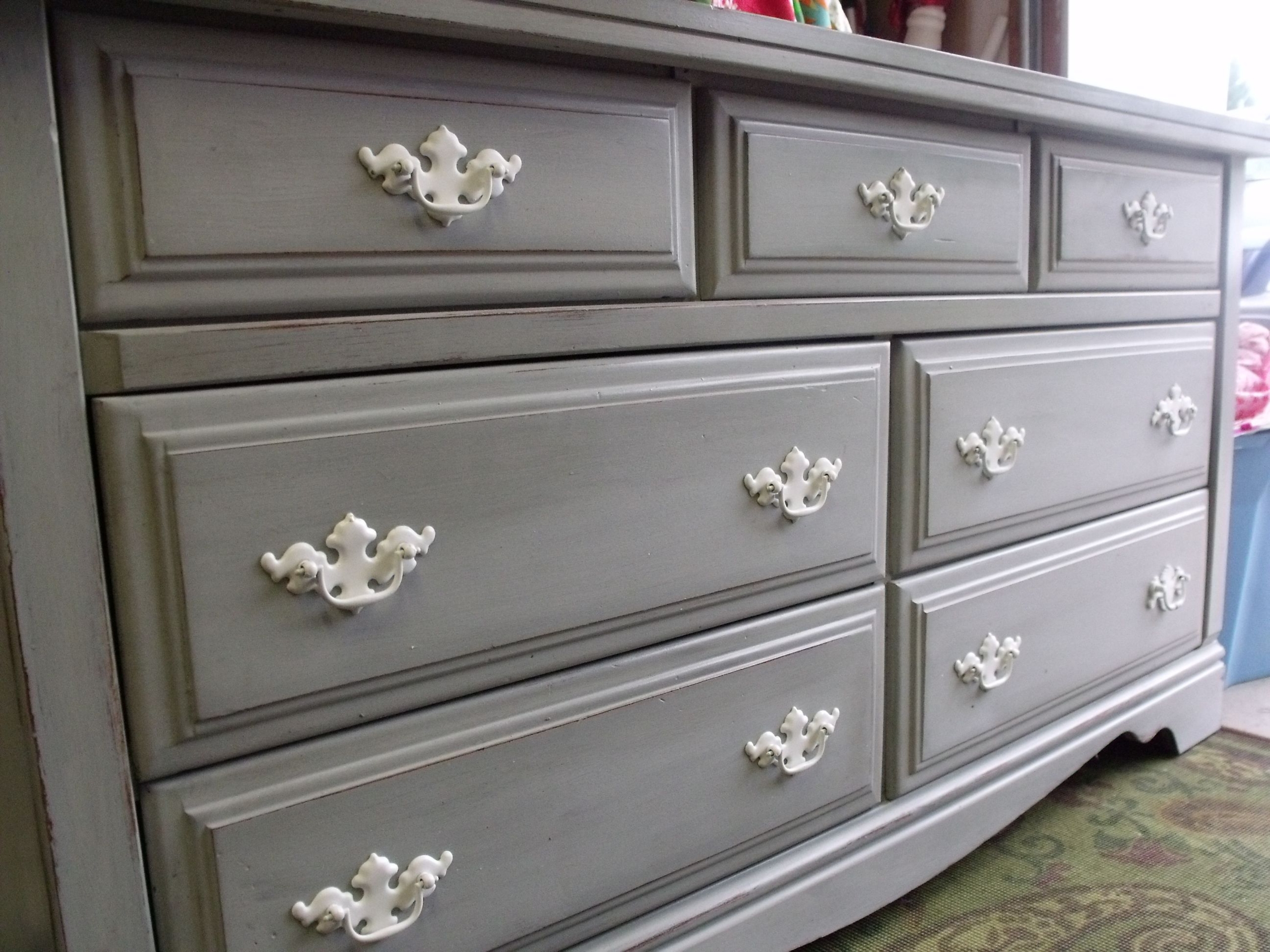 Grey dresser white handles:) its what to do with that old hideous out of date one;) love this idea.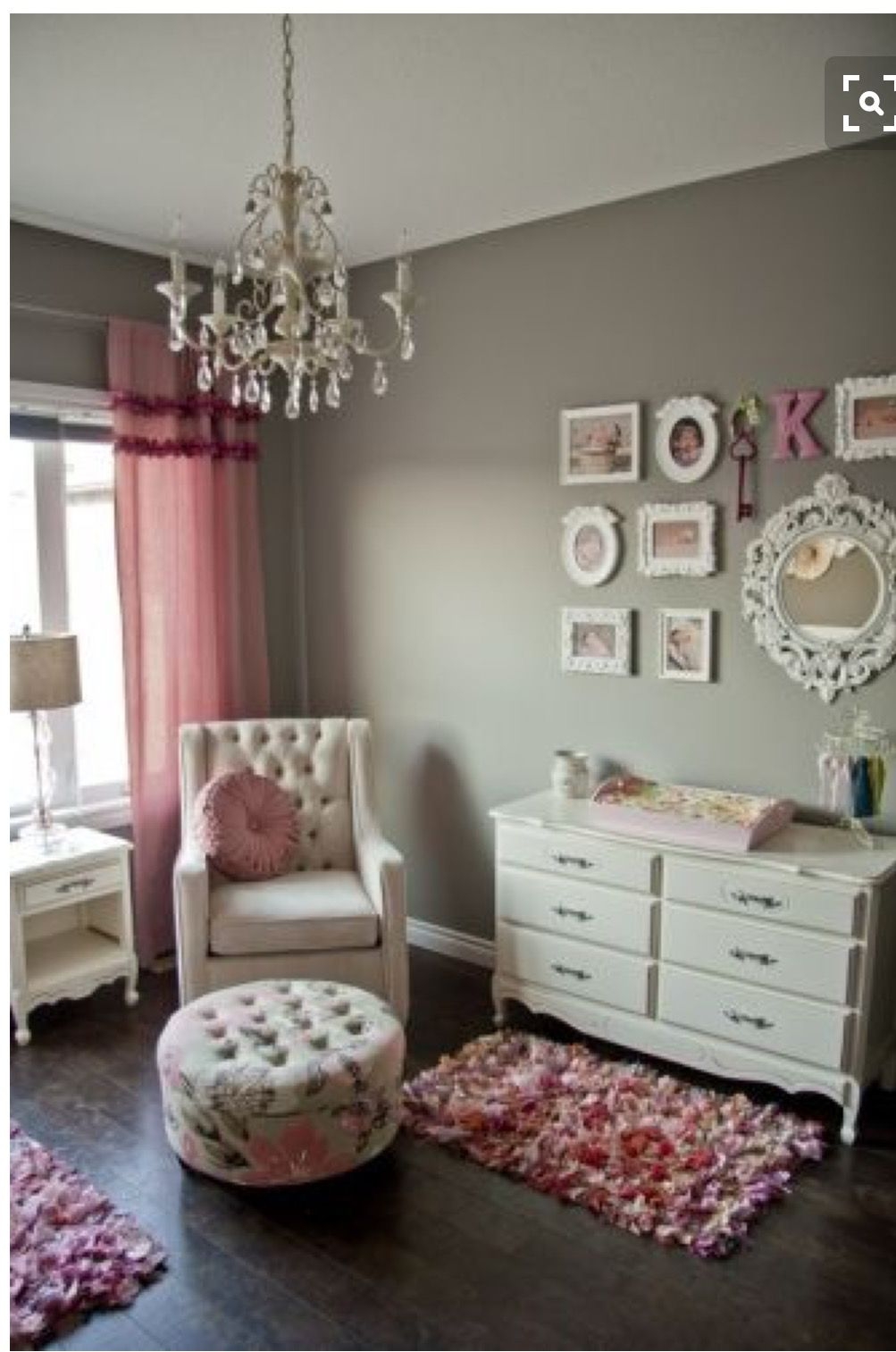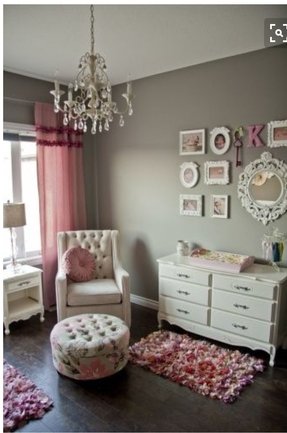 Arm chair and ottoman in elegant style. It is upholstered with pleasant to the touch fabric and finished with decorative quilting. Ideal as additional seating or place for relaxing in the living room, bedroom and more.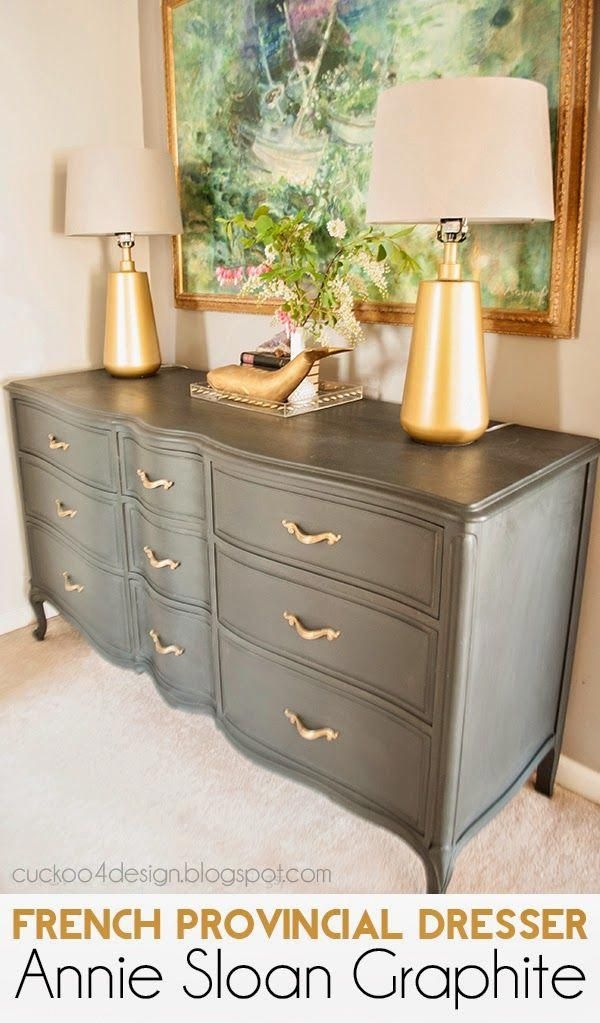 French Provincial Annie Sloan Graphite Dresser love the dresser shape and the combo of graphite and gold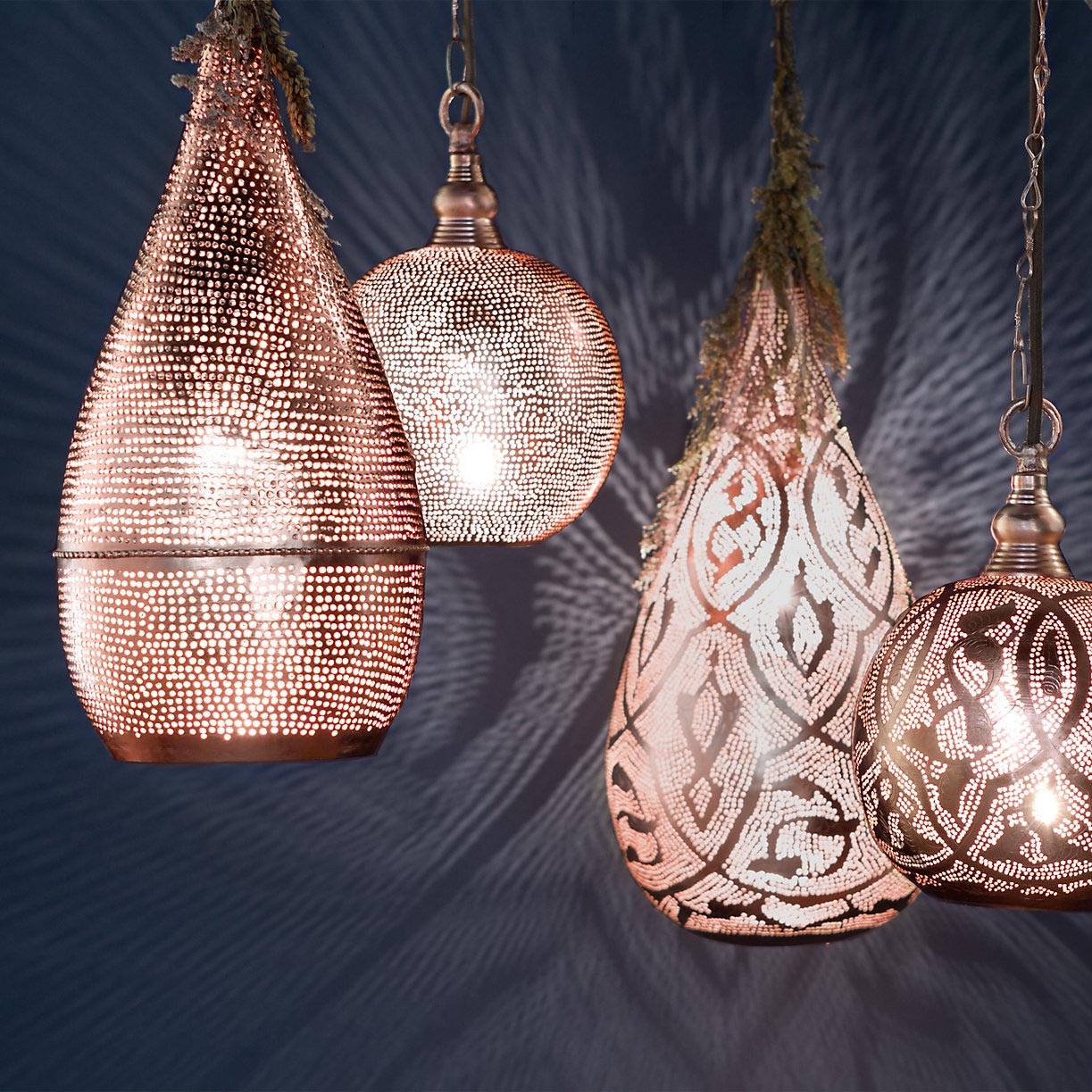 Copper lampshade decorated with sophisticated ornamentation. Designed for pendant lamp. Received positive recommendations from customers for high quality and elegant look.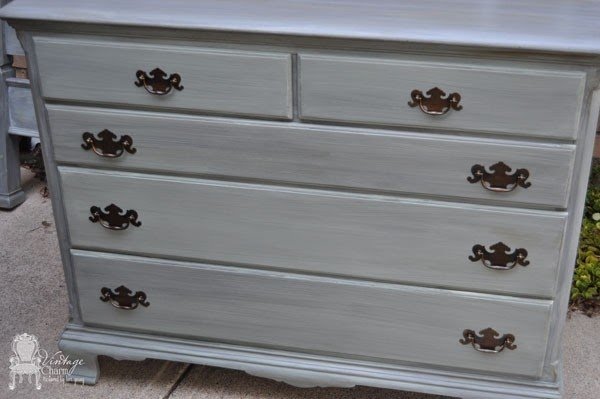 Distressed Gray Antique Painted Bedroom Suite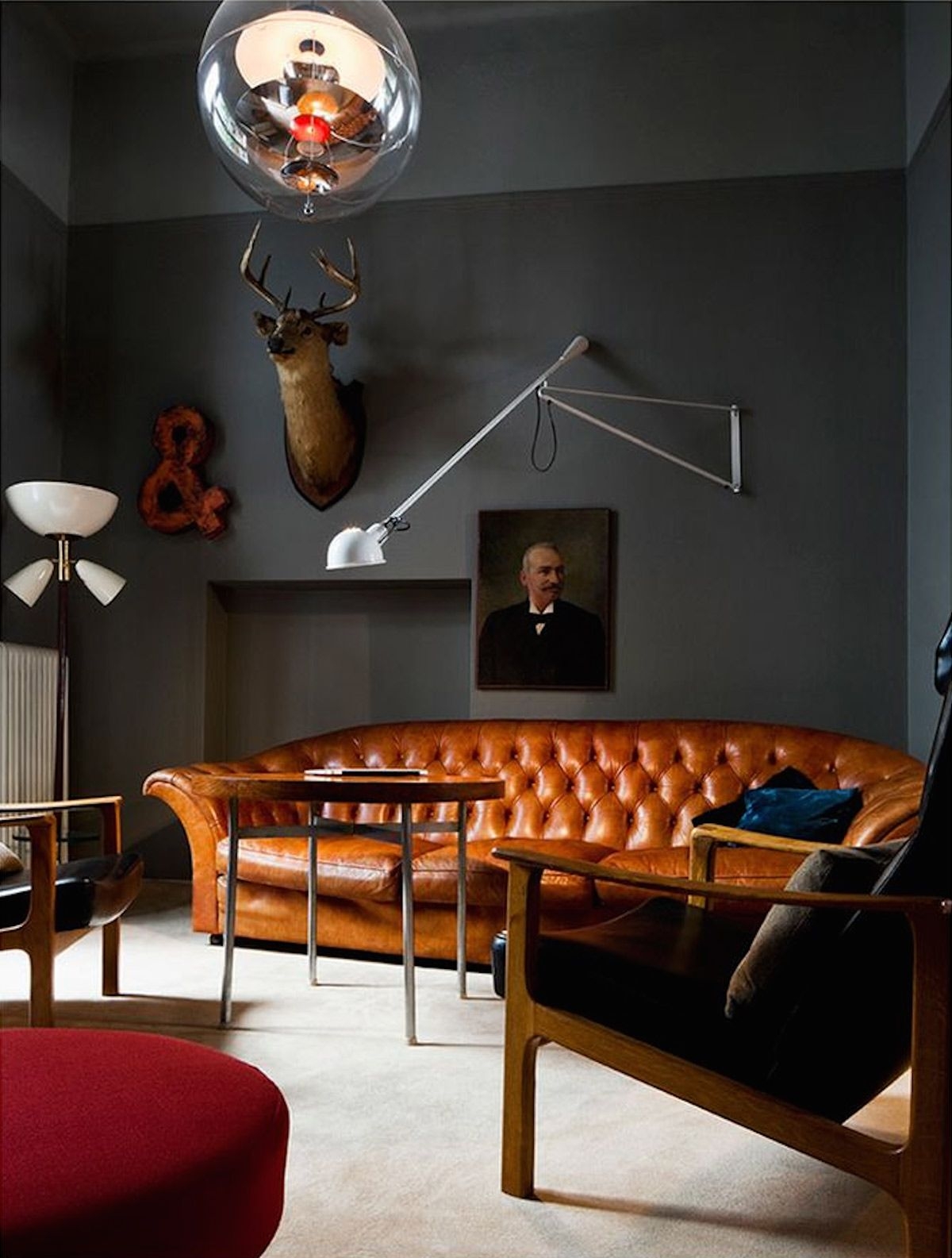 Cozy and atmospheric setup for a moody living room with a vintage vibe. The living room is furnished with a long sofa couch upholstered with light brown leather with a tufted pattern on the back, providing a retro detail.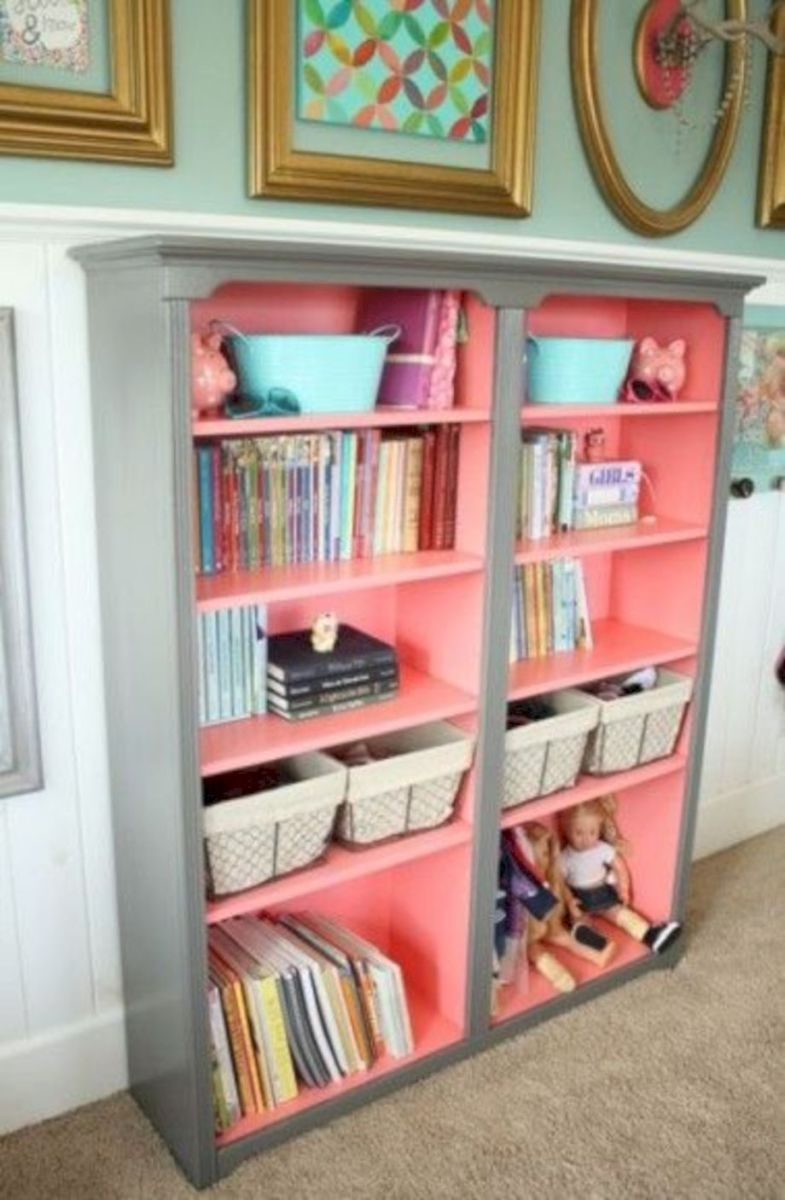 One color on the outside and another in the inside of a book case! Great for a grey nursery with a pop of color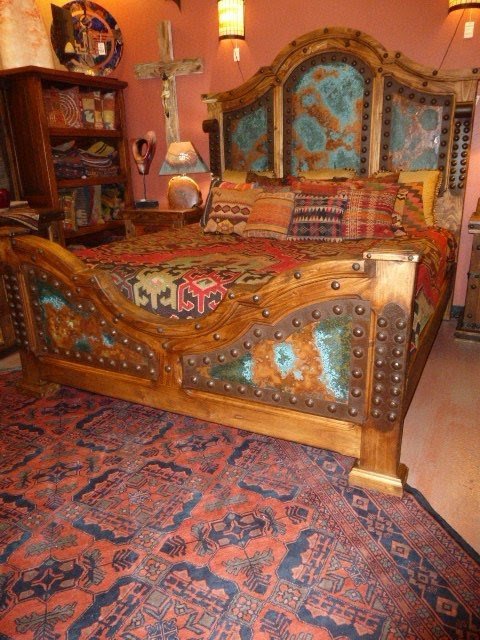 Copper bedroom furniture evokes associations with the times of great expeditions to exotic locations. It will enchant all enthusiasts of rustic, vintage design, while at the same time providing a solid construction for many years.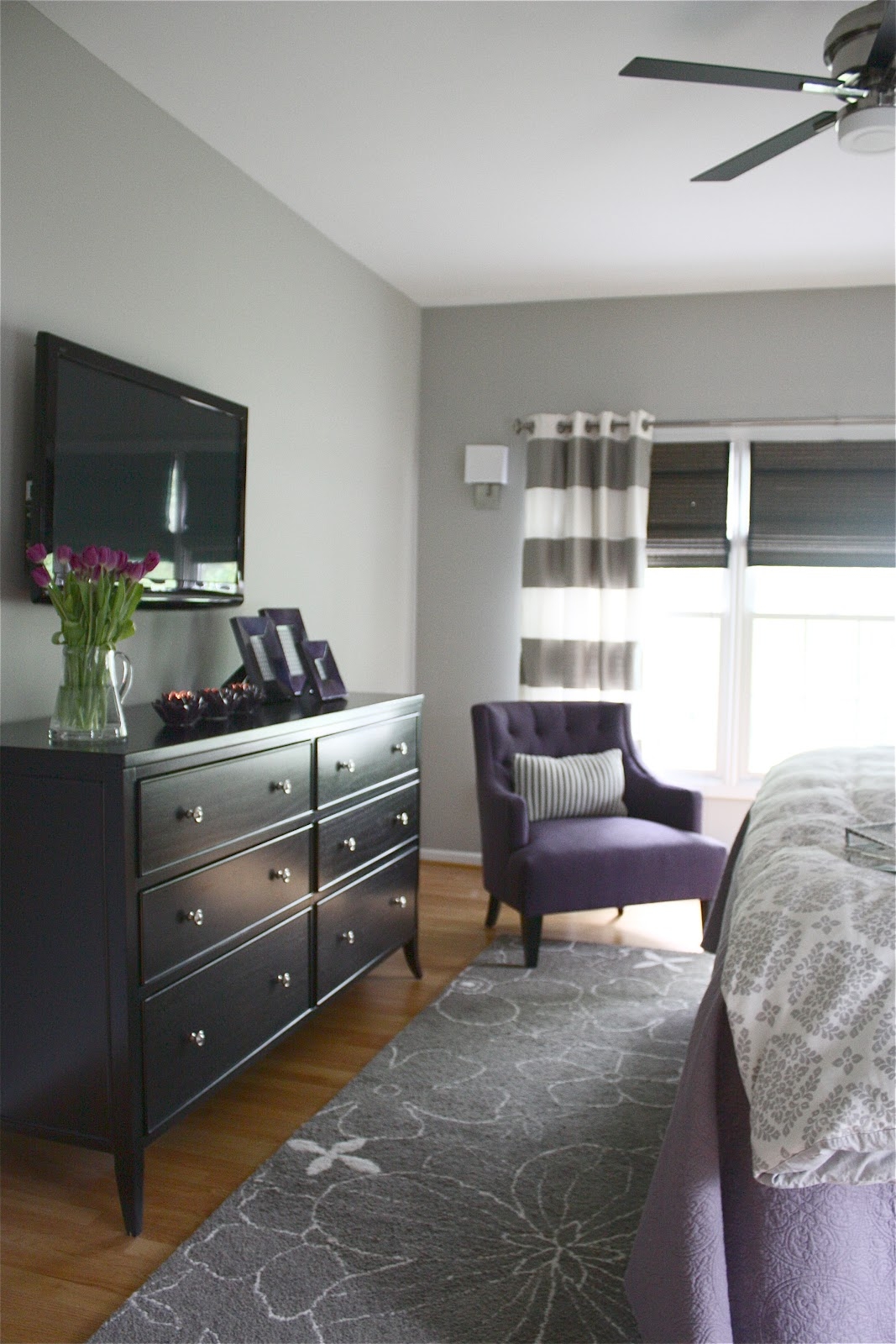 If you want to go for pure elegance then this design of a living room will serve you well with the guest chairs in splendid purple finish and a black TV stand that offers plenty of space for storage.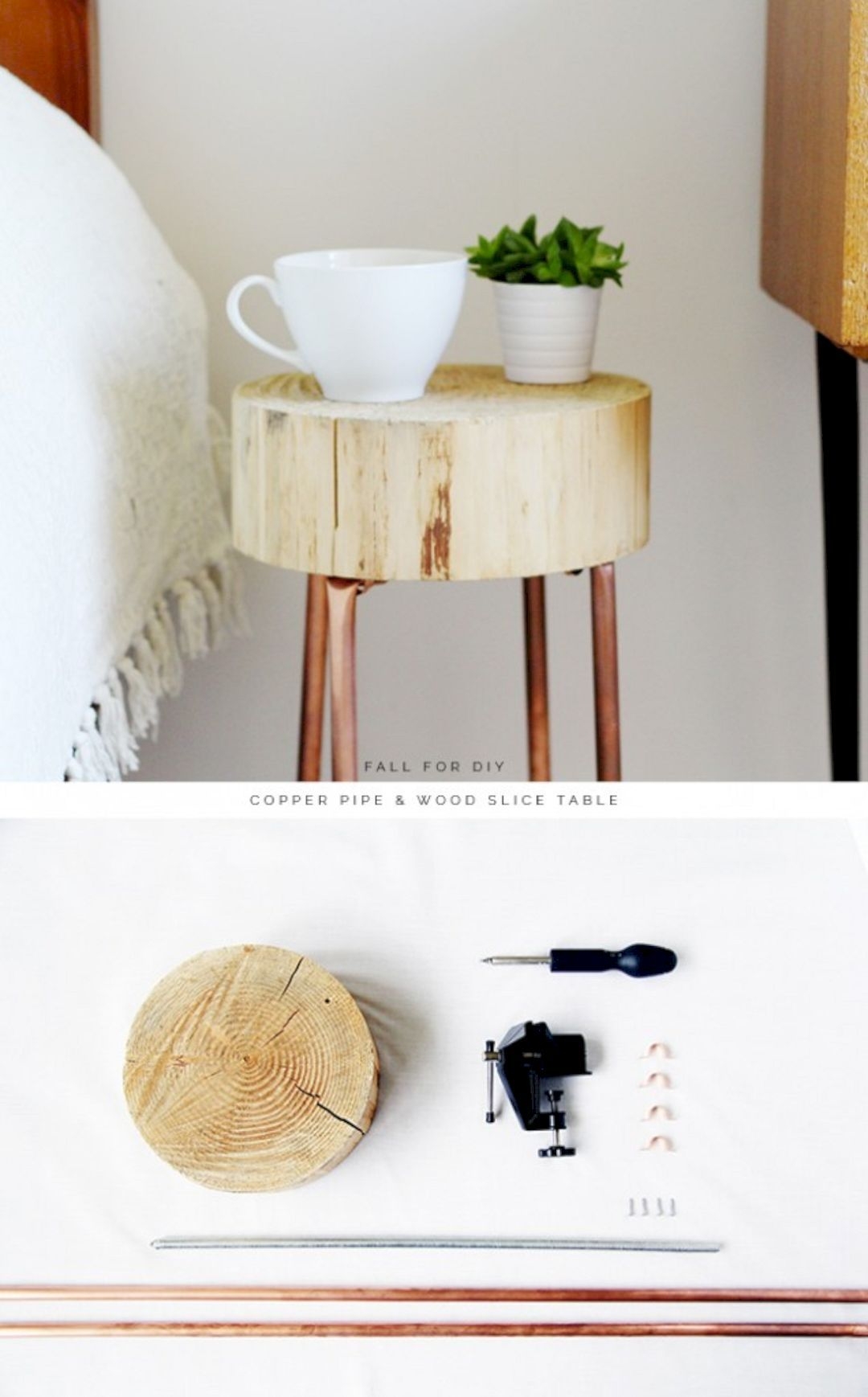 An extraordinary idea for a bedside or end table. The top is just a slice of wood, which doesn't have any finish as it's 100% of nature. The legs are made of slim, copper legs. Ideal for placing there a cup of coffee.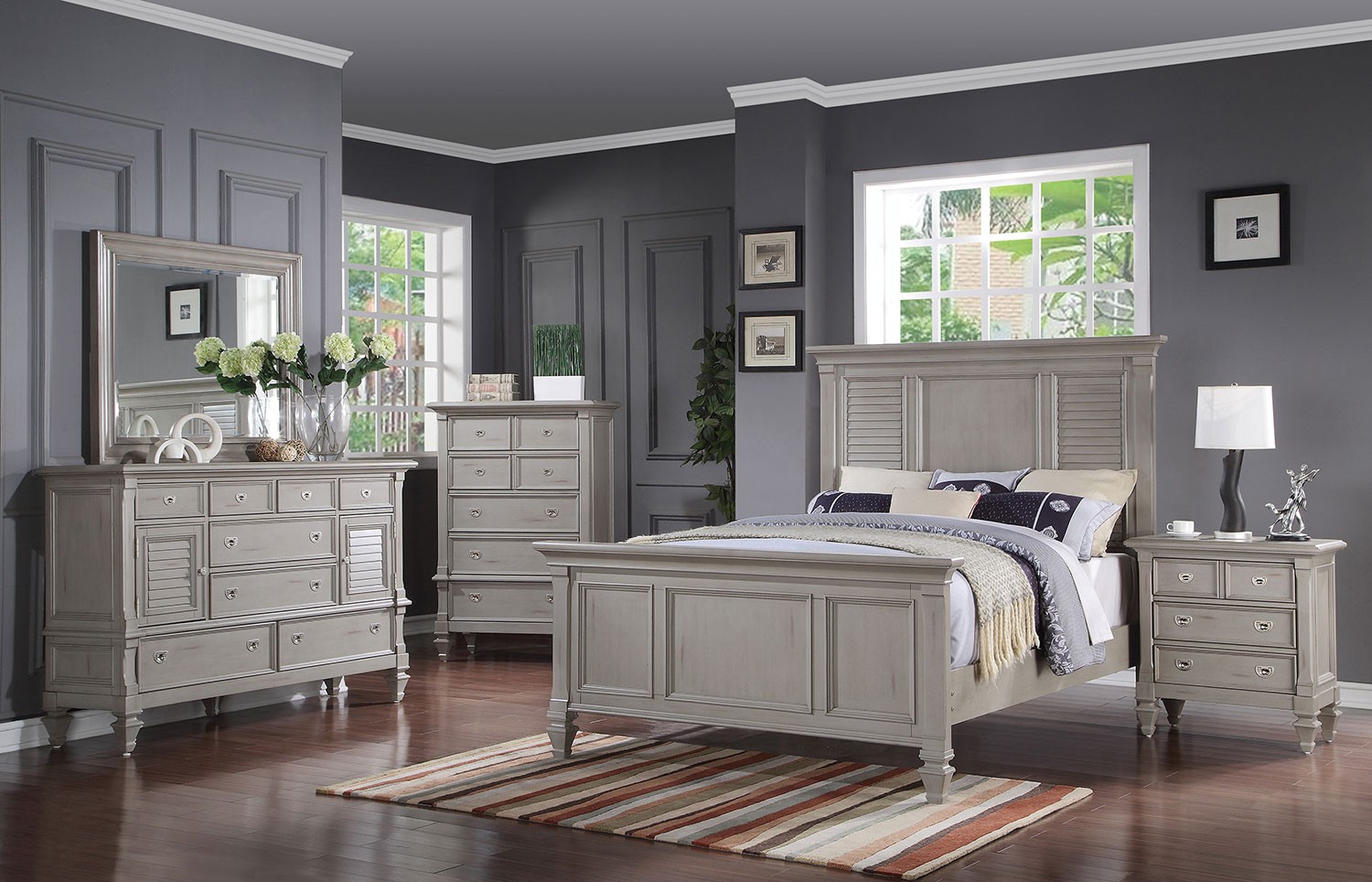 Brimley 4-Piece Queen Bedroom Set - Grey | Levin Furniture