Burgundy is a mix between red and brown with a slight purple tint. It is a shade lighter than maroon, although the two colors are often confused. Burgundy is warm, rich and sophisticated. It exudes considerable energy, so it is wise to know how to design with it.
What is the Psychology of Burgundy?
Burgundy as a deep hue of the color red signifies strength and power. It is seen as more serious than lighter shades of red, lacking fun. However, it has the same energy as red, which can provoke emotion such as excitement and passion. This powerful energy combined with the psychological seriousness of the color gives it a sense of high ambition.
Unlike red, burgundy rarely creates negative emotions. It is more reserved and introverted and as a warm color encourages feelings of comfort.
What are the Best Ways to Use Burgundy in Your Home?
Burgundy is an excellent choice for walls in rooms you want to be warm and comforted, such as a den or dining room.

Limit burgundy in bedrooms because although it is more reserved than brighter reds, it still carries lots of energy, which can be over stimulating for some people.

Burgundy accent pillows and throw blankets are a fun alternative to traditional gray or black. Use them in a neutral colored space where you want to add a bit of color and warmth.
Burgundy is often found in oriental rugs, which can easily be incorporated into both traditional and modern interiors.
What Colors Go with Burgundy?
Burgundy is a singular shade of the color red. It is a deep and rich color, which adds warmth and energy to a space. It pairs well with most other colors. However, to ensure you use burgundy correctly, follow the 5 principal rules of color combination, which we refer to in our color pairing suggestions.
Burgundy + Navy Blue
Burgundy and navy blue are both warm rich colors. They pair easily but can be overwhelming if used in large amounts. When designing with these colors it is best to follow the 60-30-10 rule. Start with a neutral color at 60%, add in one of the colors such as navy at 30% and use the second color, burgundy, at 10%.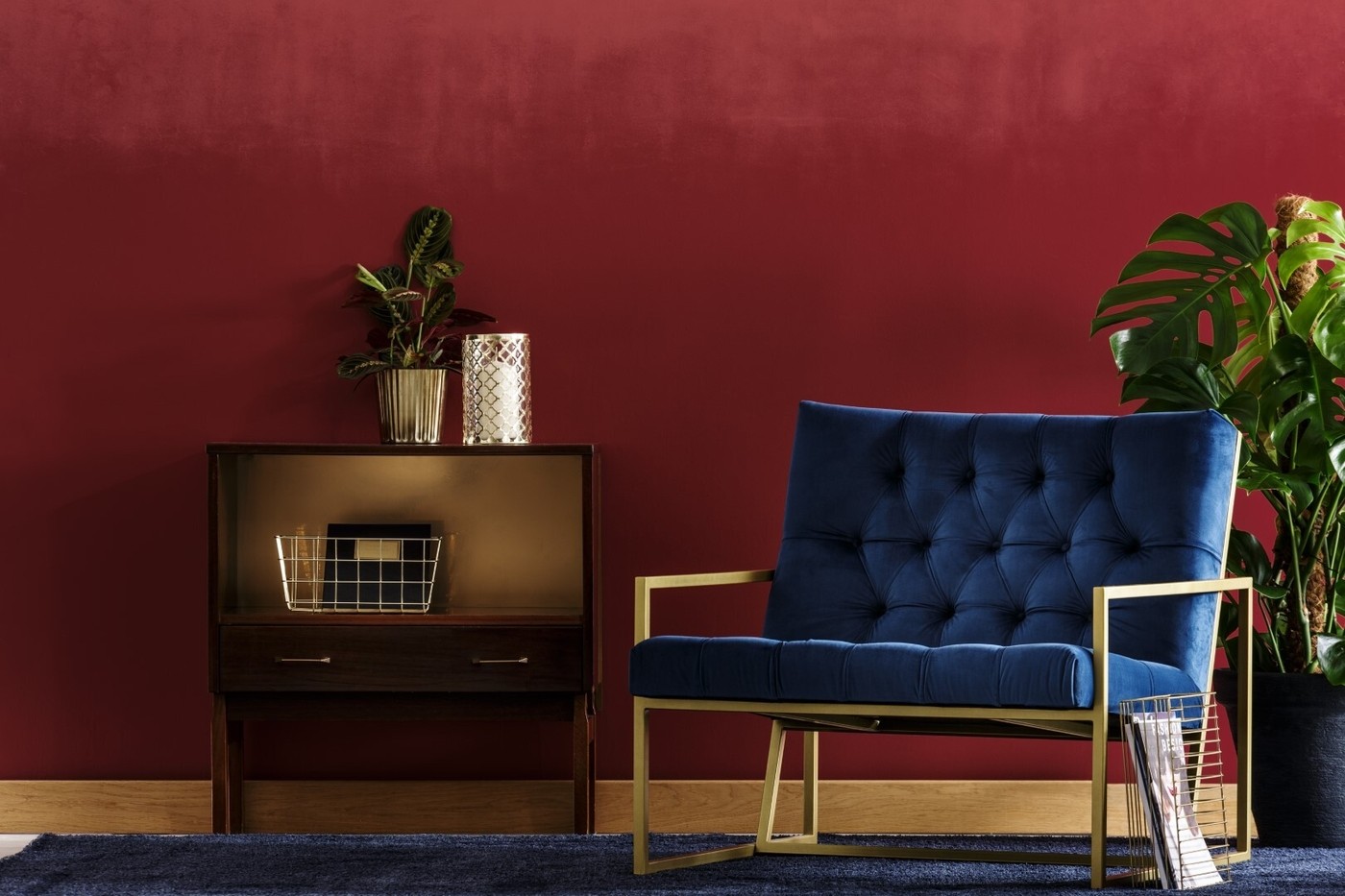 Burgundy + White
Burgundy is often found in traditionally patterned rugs. In a white room, use a patterned rug, like an oriental, that has burgundy undertones. The deepness of the burgundy will help ground the room and add depth and contrast to the white walls.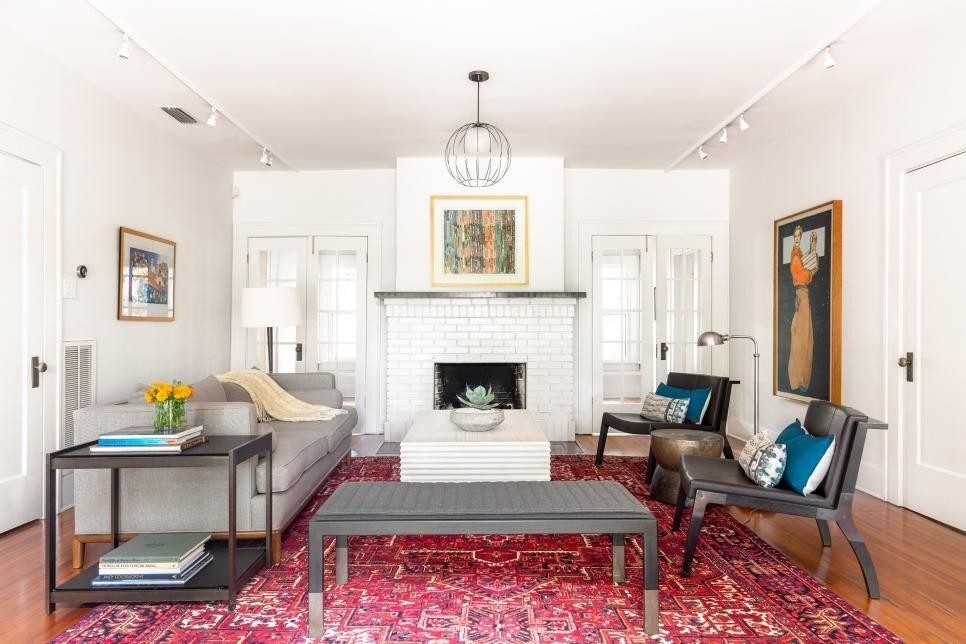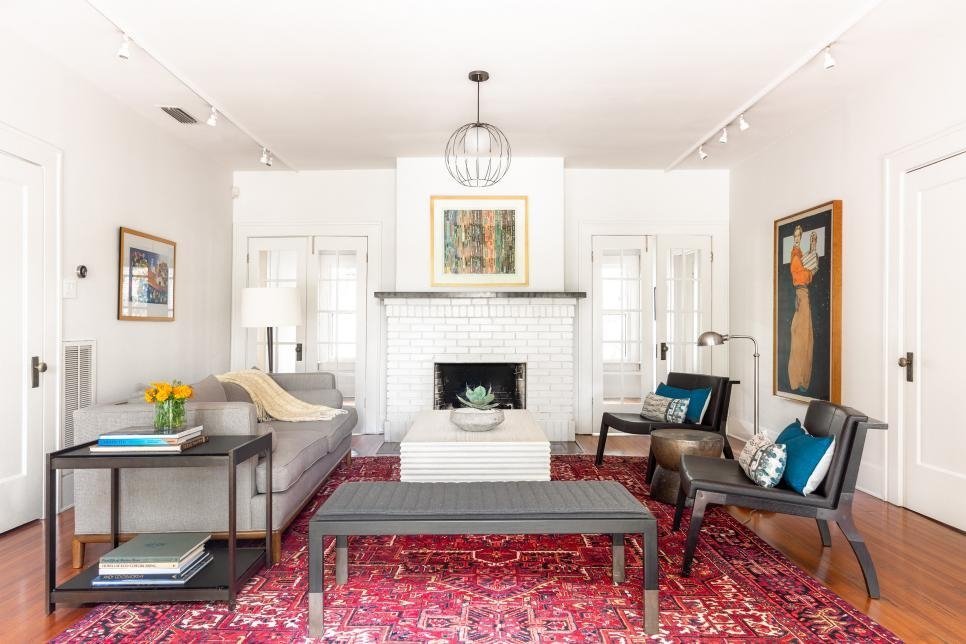 Burgundy + Brown
Burgundy and brown create moody, masculine interiors. They are best used together in spaces that you want to feel warm and cozy. Try pairing them in a library or study. Paint the walls burgundy and select wood furniture in a medium to dark shade like walnut or mahogany. Add in touches of a light neutral such as cream to keep the space from feeling too heavy.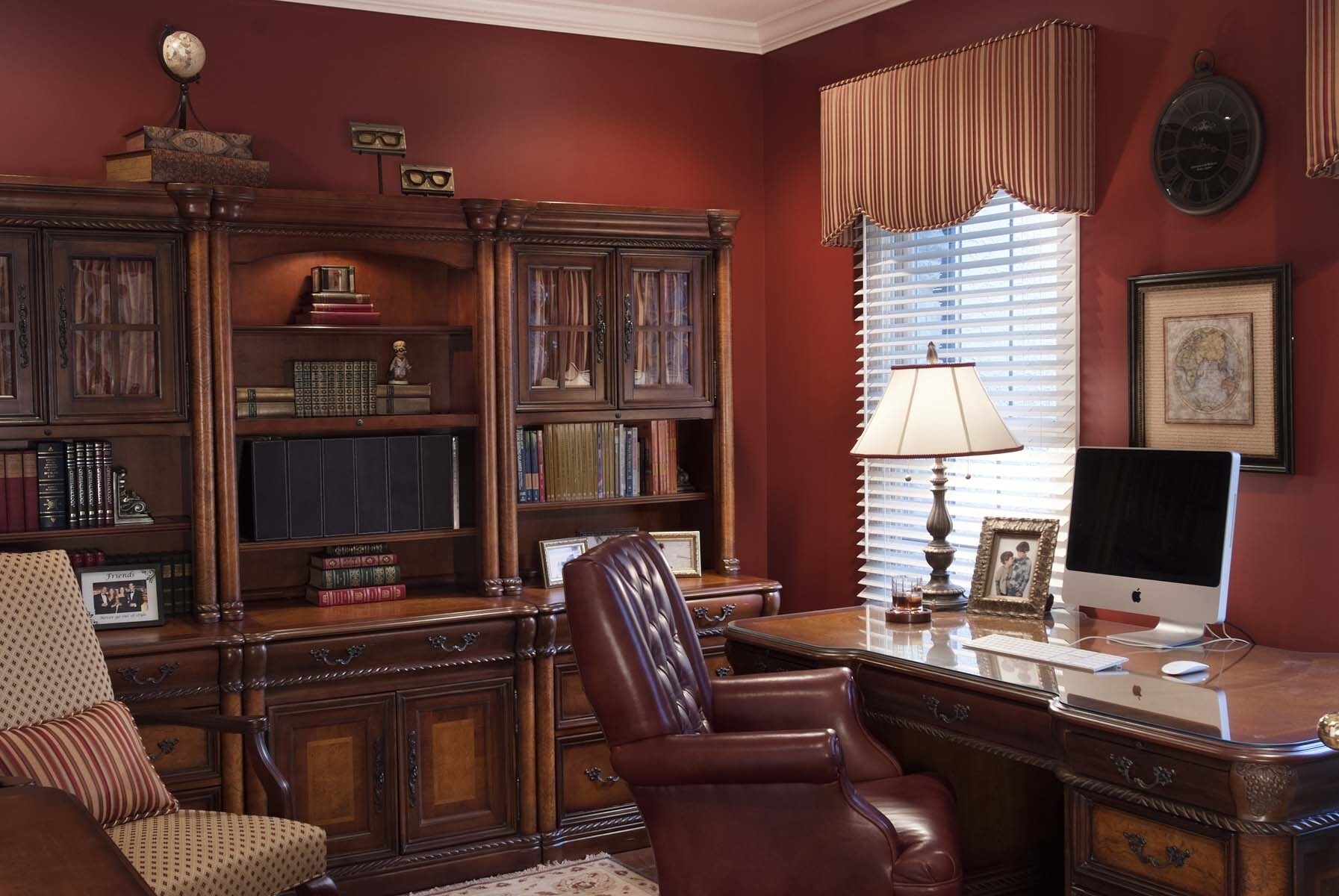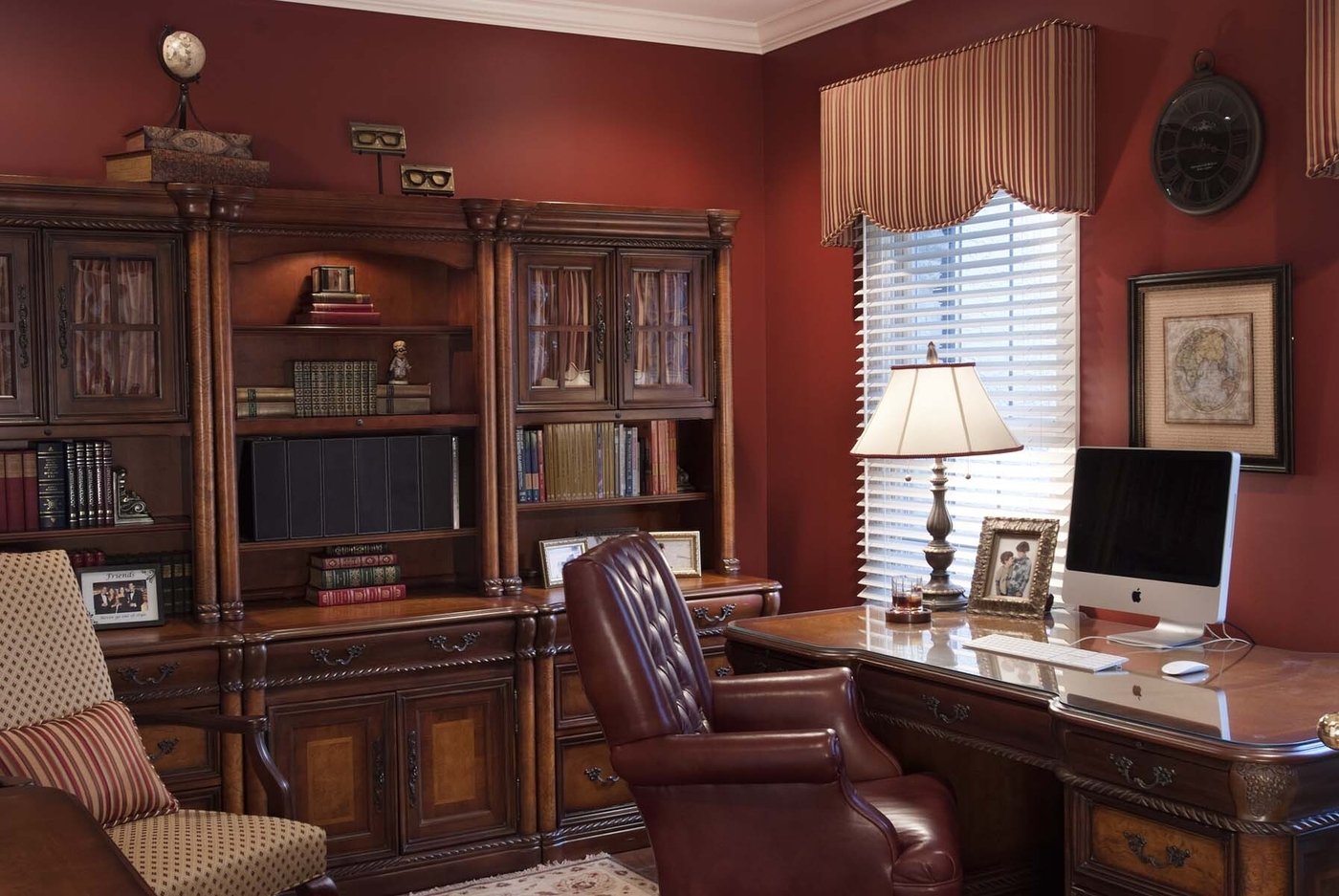 Burgundy + Beige
Burgundy helps to liven up a beige room. Add depth to a room with lots of beige furniture by painting the walls burgundy. Likewise, add in burgundy accessories such as throw pillows, an ottoman or smaller accent furniture to contrast beige furniture and add interest to keep the space from feeling too monochromatic.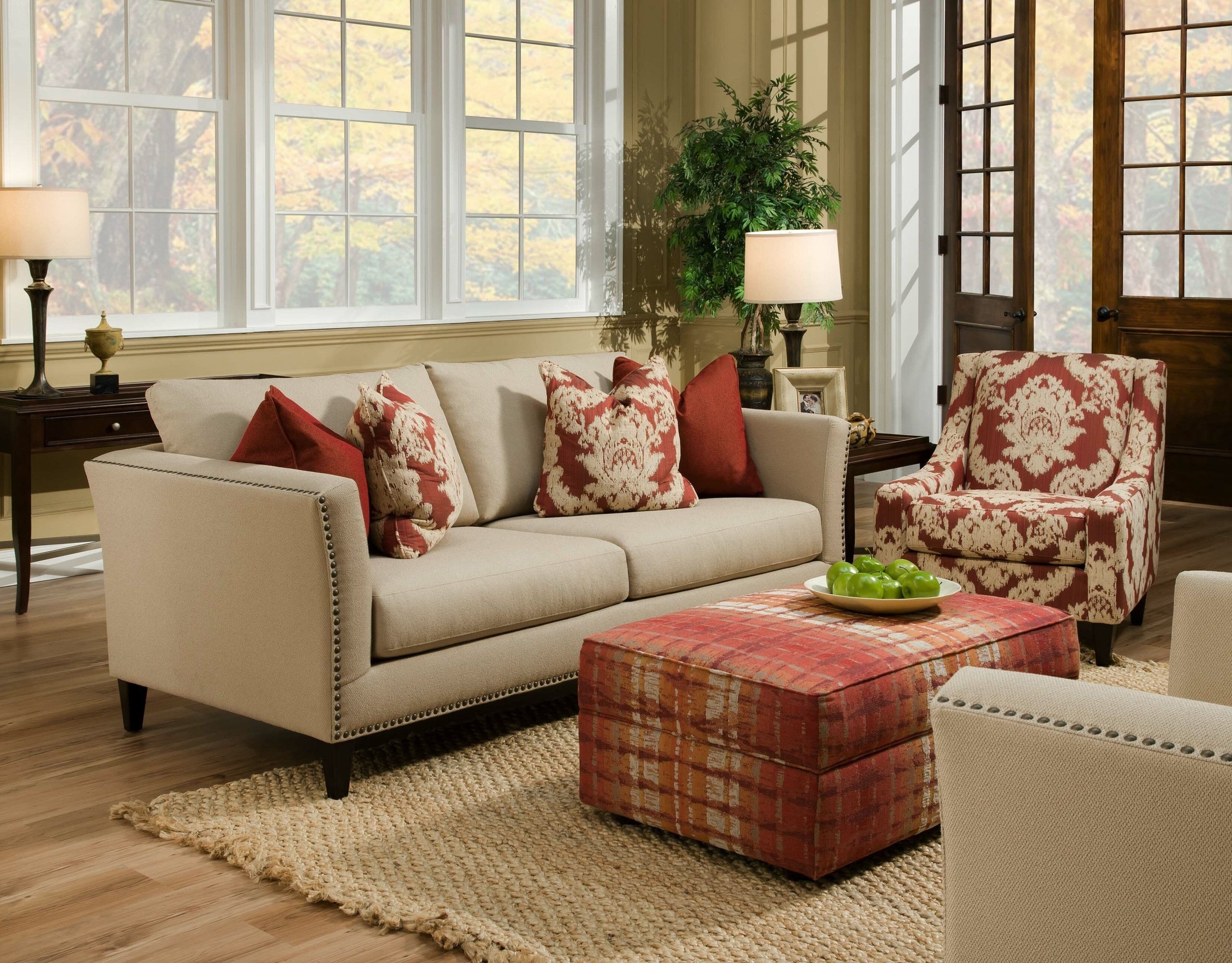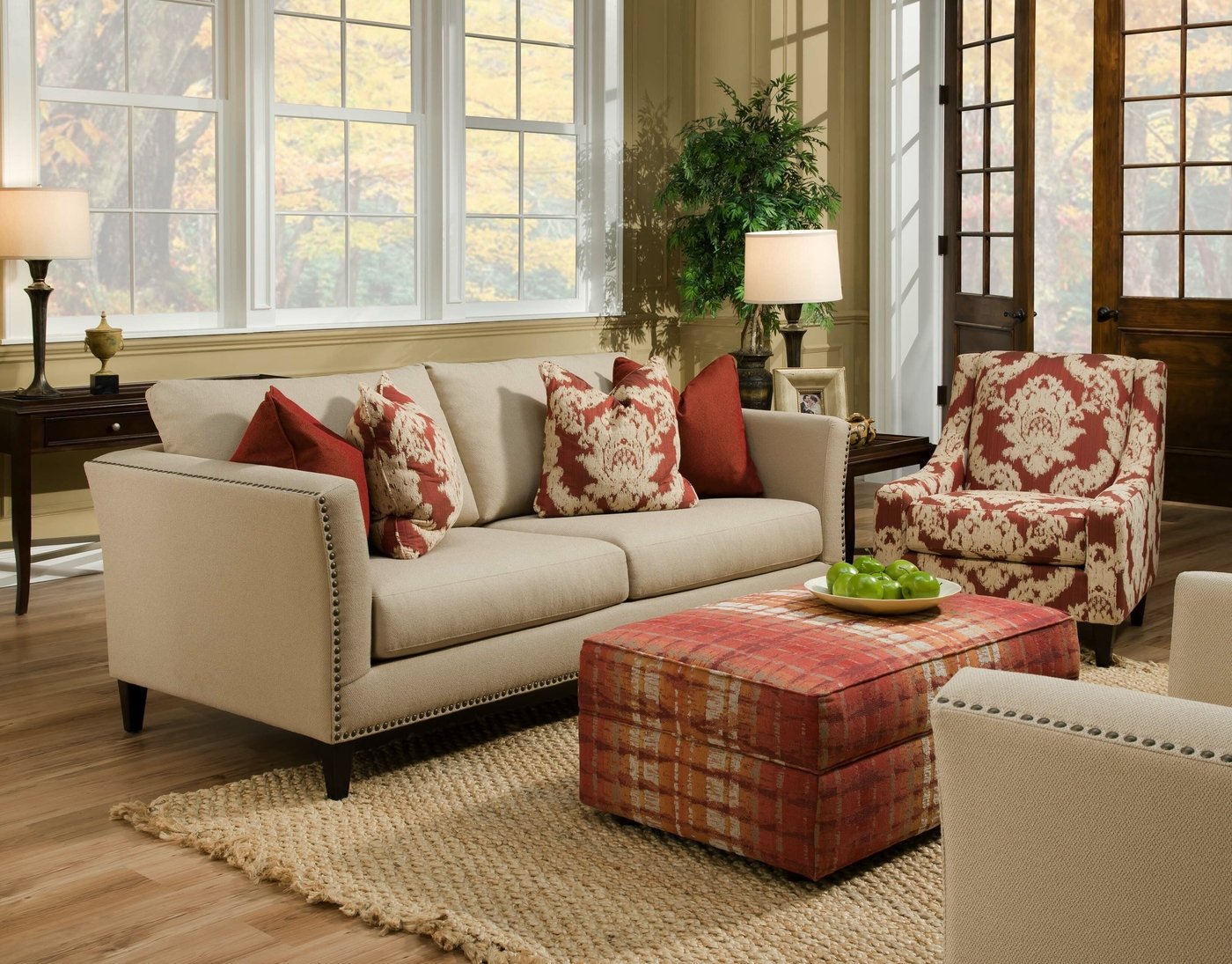 Burgundy + Purple
Burgundy and purple are a bold but fun color combination. They are commonly found paired in oriental rugs in more traditional interiors. Give these colors a new twist by adding an oriental rug to a more modern space. Use neutral colored furniture on top of the rug and pull bits of both colors from the rug into accent pieces like pillows and artwork.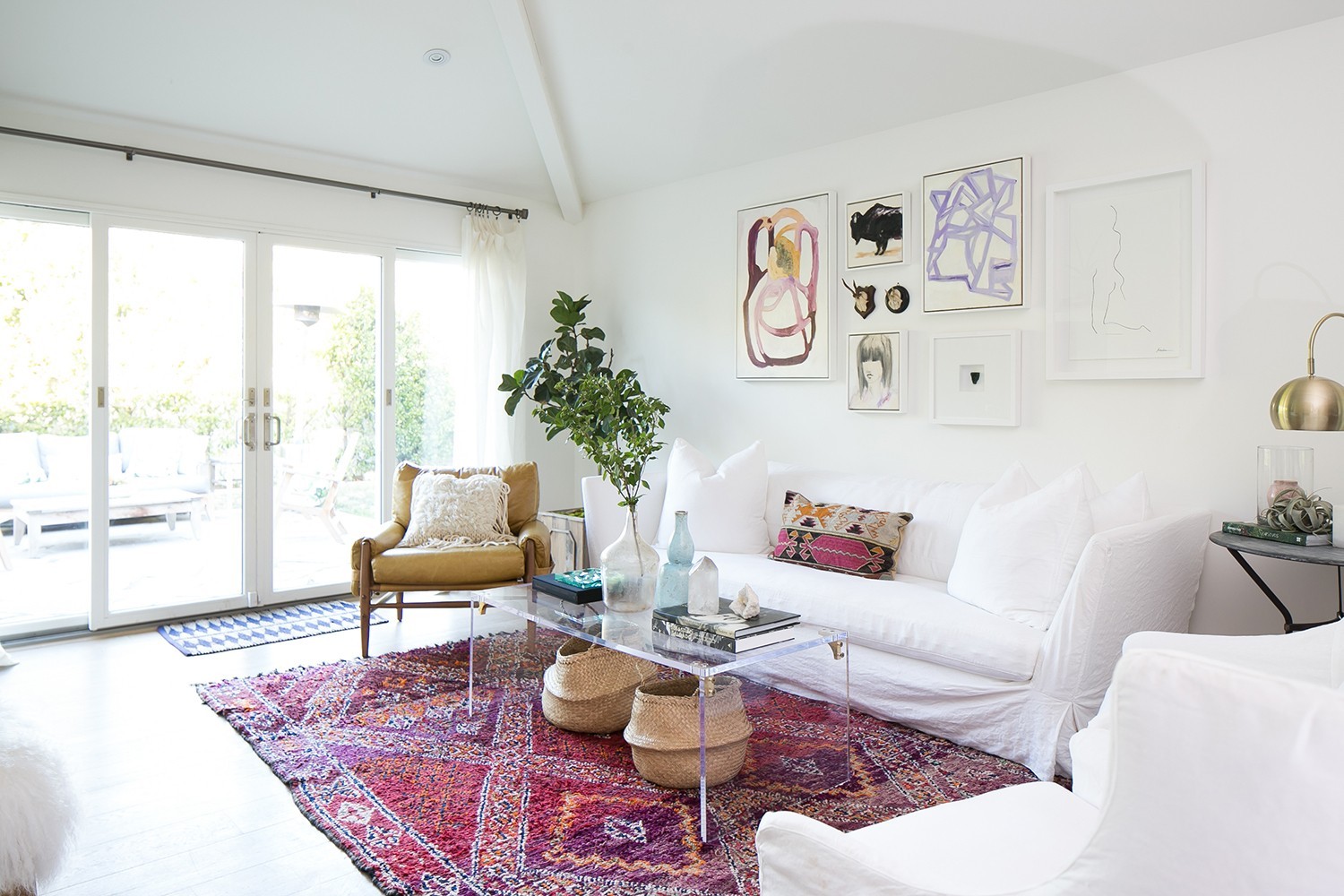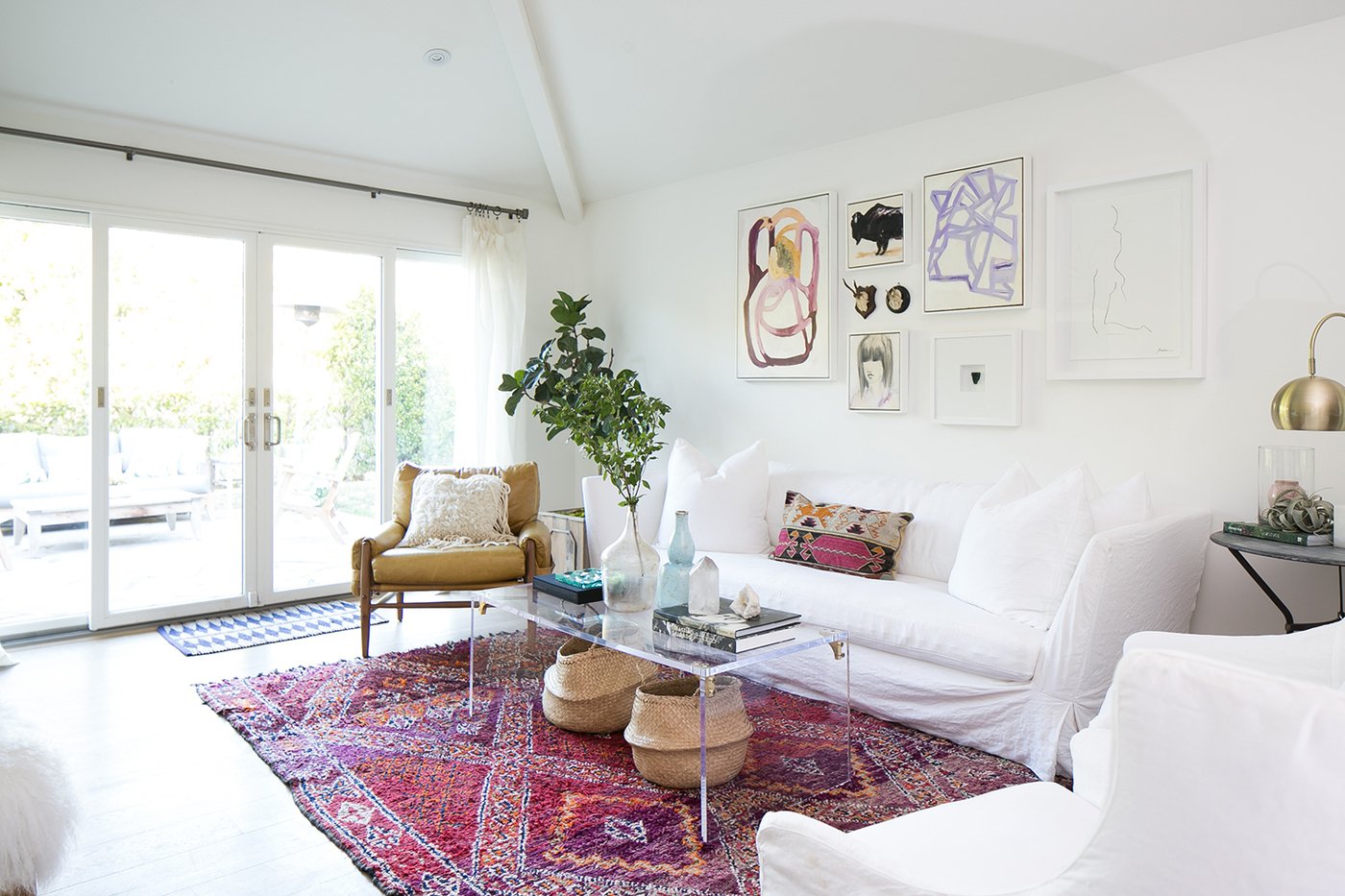 Burgundy + Royal Blue
As shades of primary colors, burgundy and royal blue are a natural pairing. The brightness of royal blue is a nice contrast to the richness of burgundy. Start with a neutral colored room and add in accents of both colors in the furniture or accessories. For a statement, use a royal blue upholstered sofa in a burgundy painted room.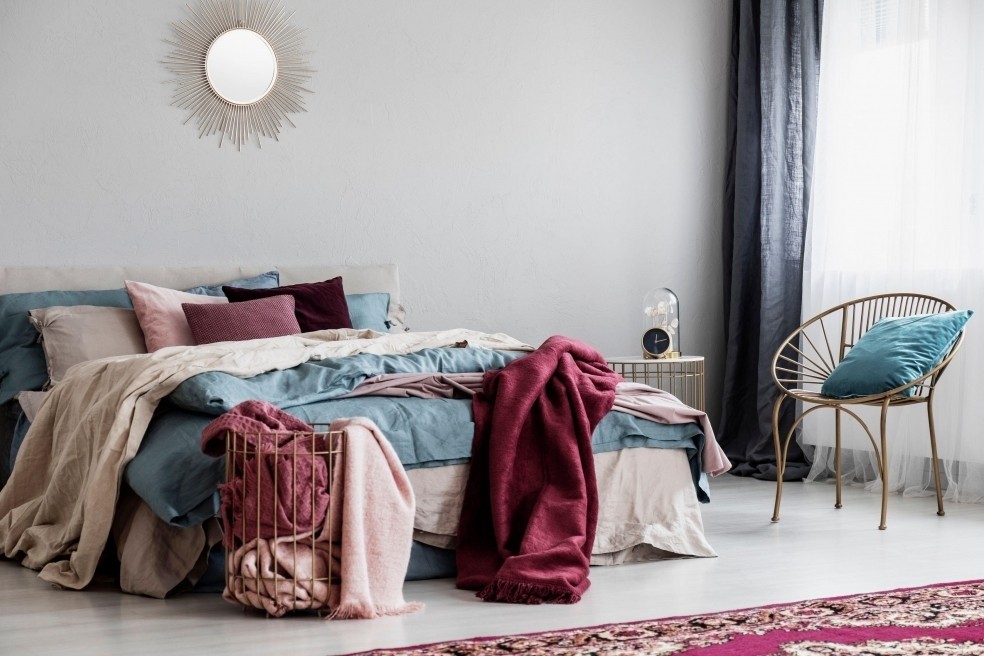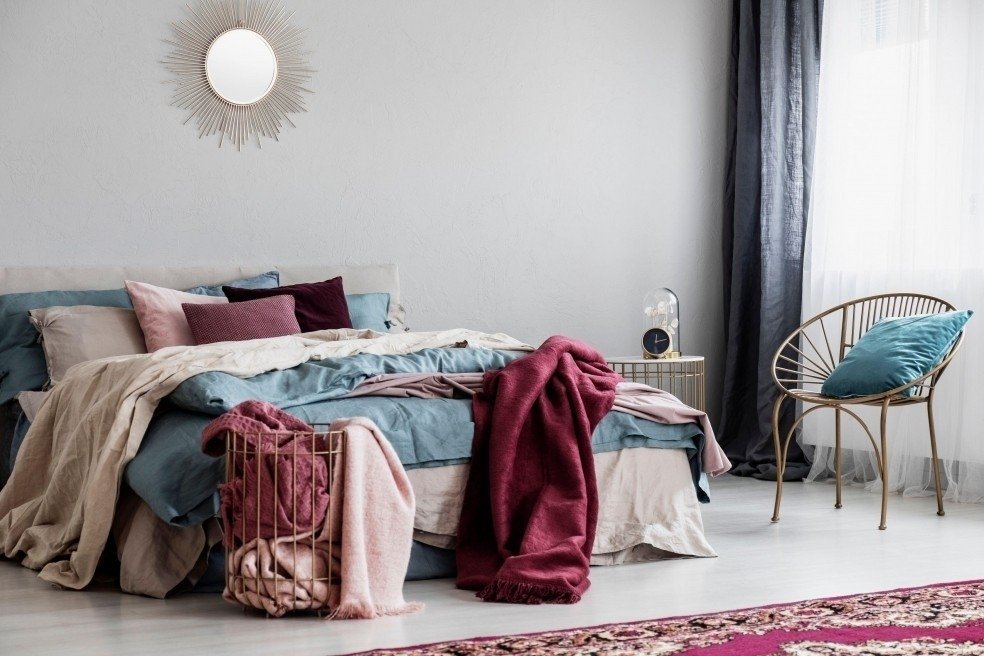 Burgundy + Green
Burgundy and green are often found paired in traditional, more formal settings. However, this duo can also be fun and youthful. Offset the seriousness of burgundy with a lighter shade of green like mint. Mix in a third pastel color for balance. Use burgundy as the foundation color on walls and layer in green and other colors in the furniture and accessories.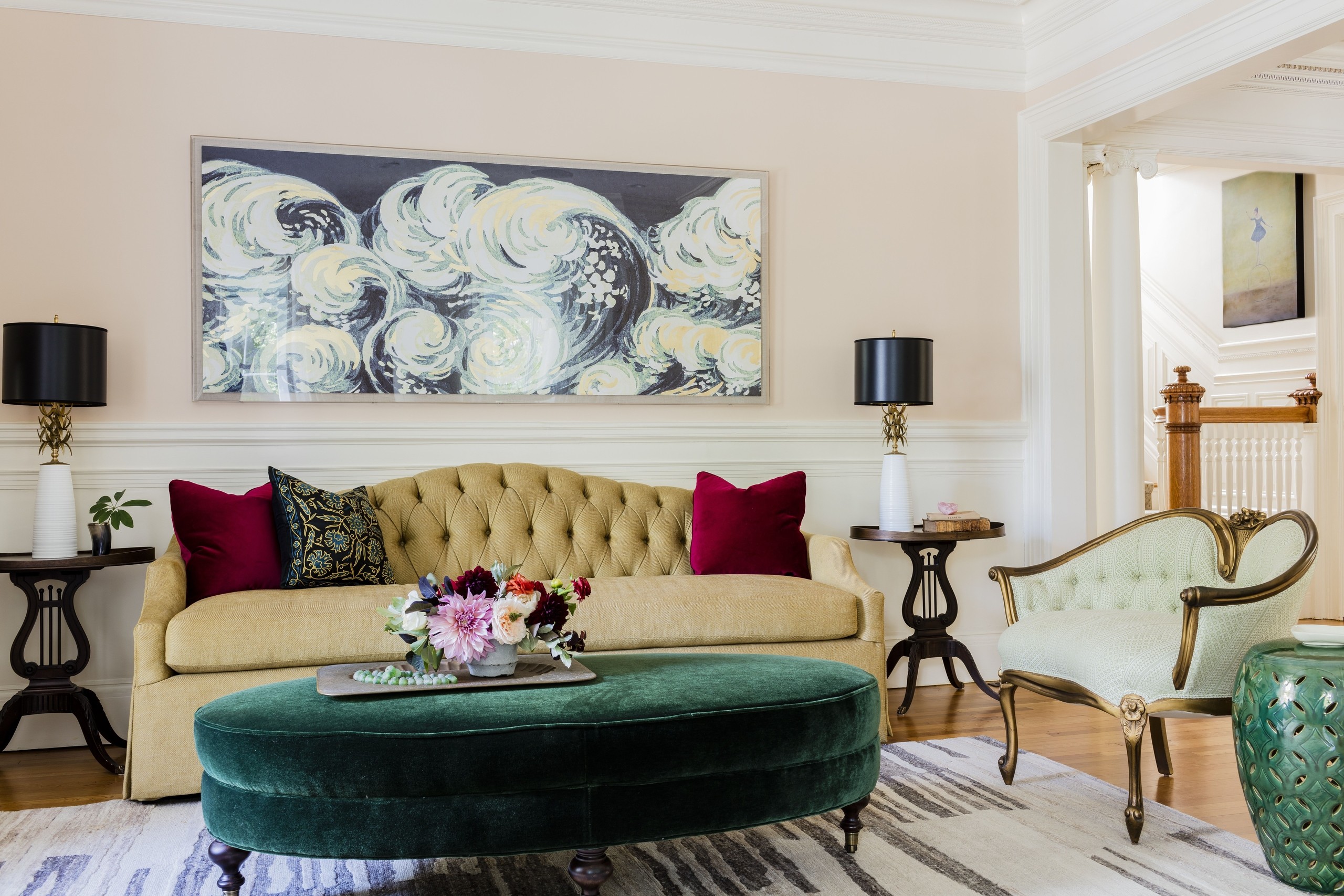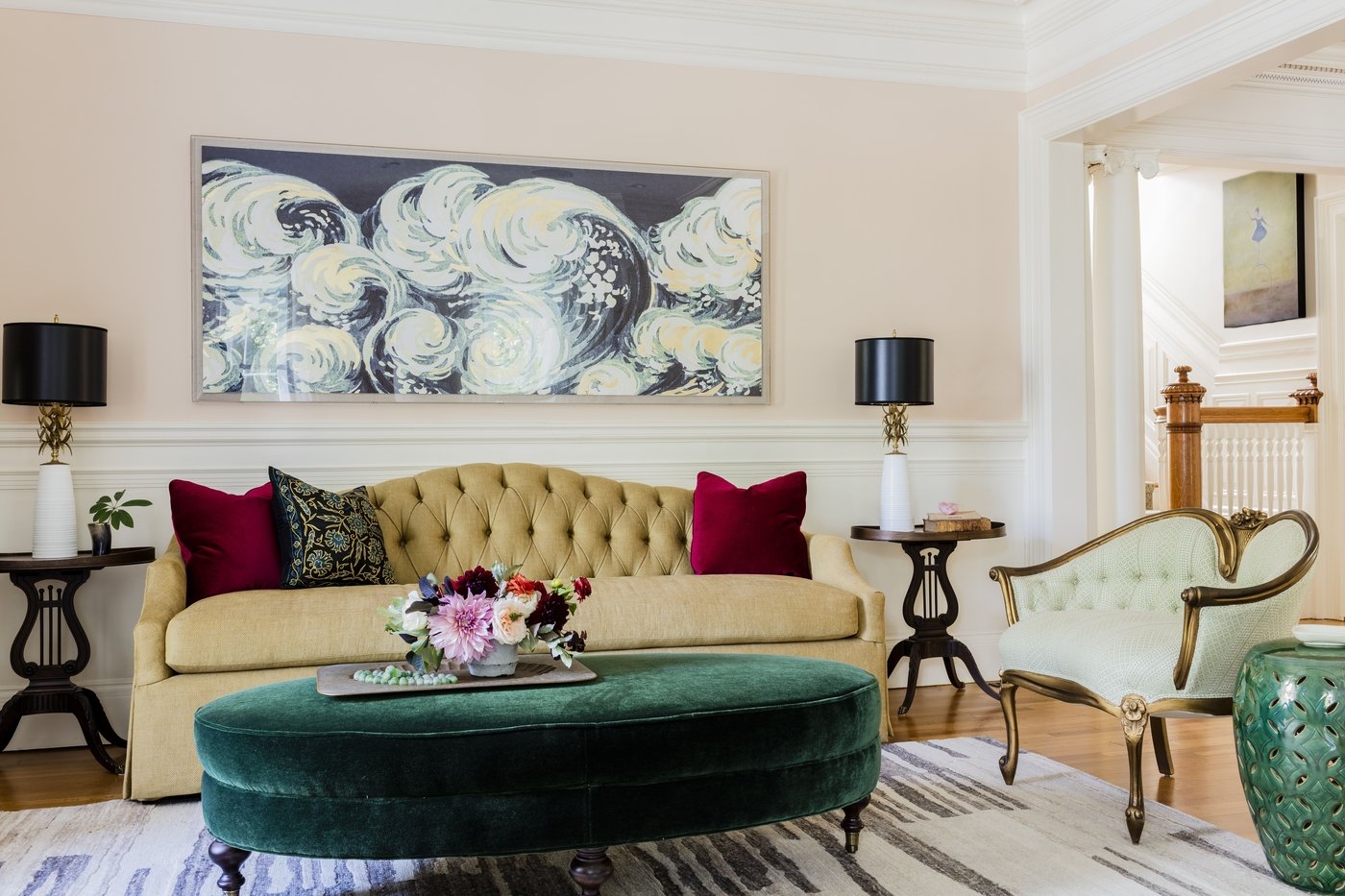 Burgundy + Gold
Burgundy is the perfect shade of red to combine with gold for a timeless interior. You want to avoid using bright cooler shades of red such as cherry with gold. Instead opt for burgundy, which is also a warm color. If the foundation color of the room is gold, use burgundy on accent chairs, throw pillows or even in the rug to add contrast and depth.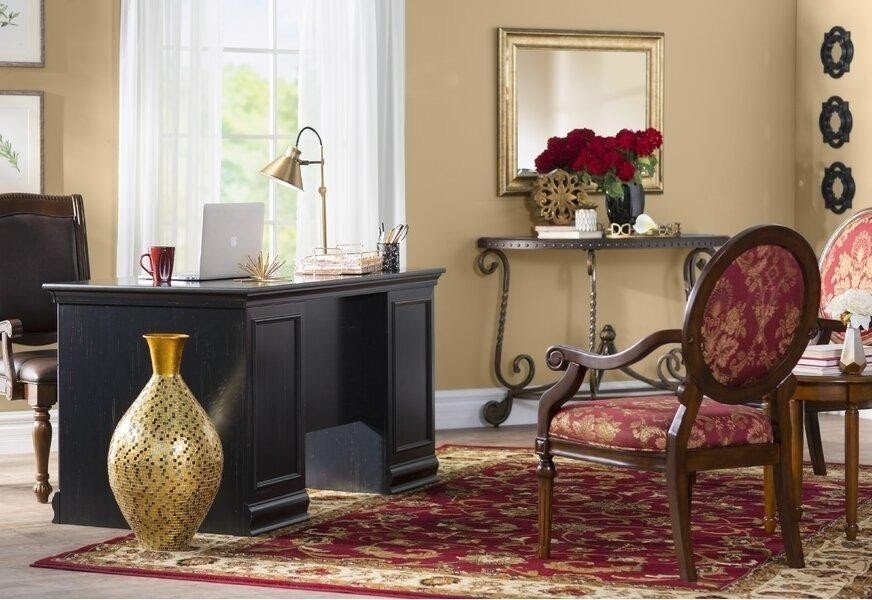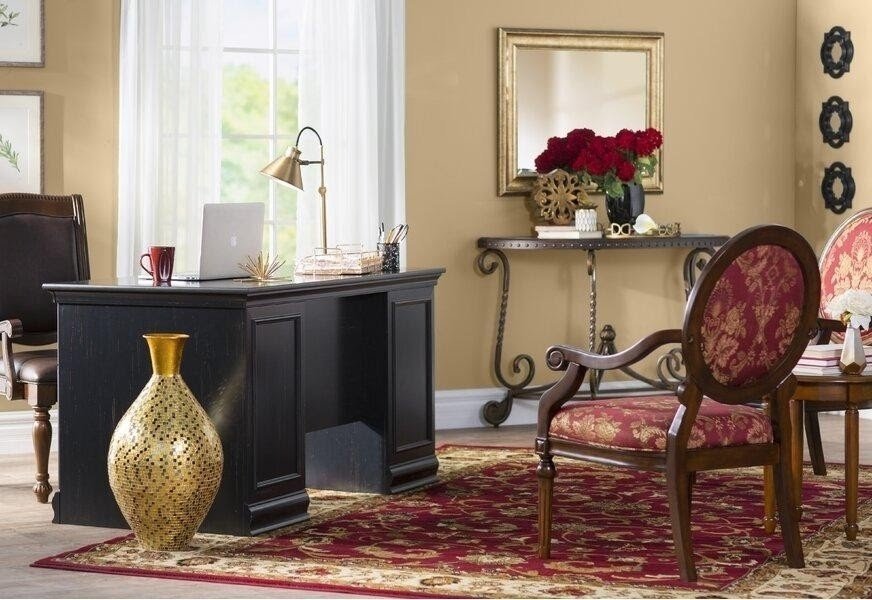 Burgundy + Black
Burgundy and black are both strong, rich colors. To keep them from overwhelming a space and making it feel too heavy, use the 60-30-10 rule. Use a neutral color such as white for the foundation of the room at 60%, add black in the furniture at 30% and finish with burgundy accents at 10%.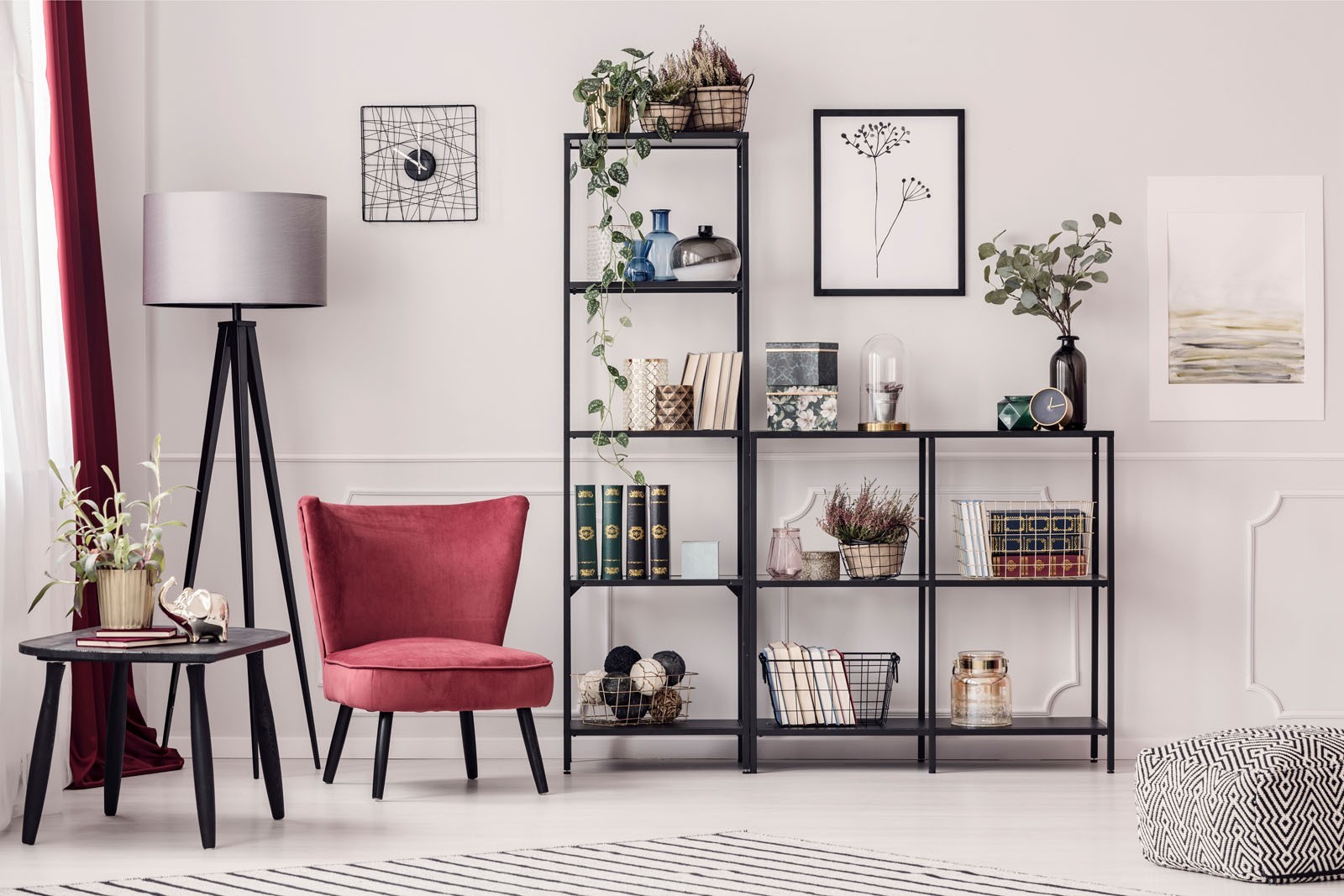 Burgundy + Gray
Burgundy can spice up a gray room and add a bit of warmth especially to cooler shades of gray. Add in burgundy accents such as table lamps and throw pillows to spaces with gray walls or furniture for a punch of color. For a moody, feminine interiors, try combining burgundy furniture with gold accents against anthracite walls.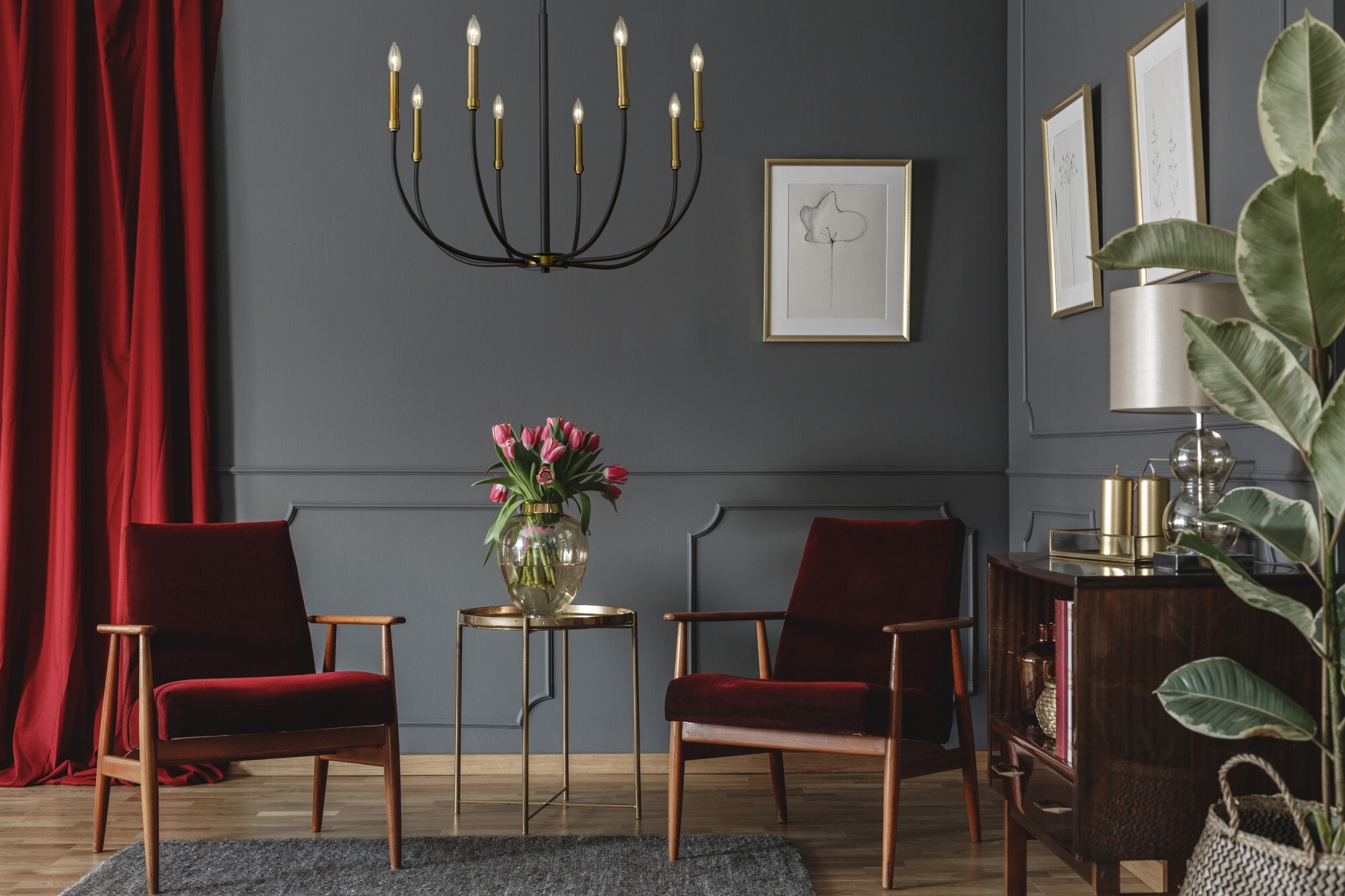 INTERESTING FACTS ABOUT THE COLOR BURGUNDY:
The color burgundy gets its name from the Burgundy wine of Burgundy, France.

There are two popular versions of burgundy, vivid burgundy and old burgundy. Vivid Burgundy was coined after the name of a specific hair dye product.

In the 1990's burgundy became the most popular color of women's lipstick.