Maroon is a dark brownish-red color, created by mixing red and violet or blue. The color is named after the French term for chestnut. Maroon is a bit richer than Burgundy, a color that it is often confused with.
What is the Psychology of Maroon?
Maroon is often linked to passion and confidence. As a shade of red, it is known to increase a person's energy, boosting adrenaline and heart rate. Maroon is also known as an appetite stimulant and is commonly found in restaurant logos and interiors.
Maroon is a color often found in autumn, during harvest season. Therefore, it inspires feelings of warmth, comfort and beauty. However, it is important to keep in mind that it can evoke powerful emotions. It encourages people to take risks and prompt immediate action. For this reason, it is often used in clearance sales. In overabundance, maroon can intensify emotions, specifically anger.
What are the Best Ways to Use Maroon in Your Home?
Maroon is an excellent choice for walls in rooms you want to be warm and comforted such as a den or dining room.

Use Maroon accents in a kitchen or dining room to increase appetite. Paint kitchen cabinets maroon for a twist on the traditional white or black.

Maroon is often found in oriental rugs, which can easily be incorporated into both traditional and modern interiors.

Use Maroon accent pillows and throws in a neutral colored space where you want to add a bit of color and warmth.
What Colors Go with Maroon?
Maroon is a dark shade of the color red. It adds warmth and energy to a space and can evoke feelings of passion and confidence. Before designing with maroon, follow the 5 principal rules of color combination, which we refer to in our color pairing suggestions, to ensure you balance it correctly in a space.
Maroon + Blue
Maroon and blue easily complement each other in a room. Maroon is a rich, dark color so it is best to balance it with lighter or cooler shades of blue. Use a blue gray wall color for the foundation of the room. Add in accents of maroon with soft furnishings such as bedding, throw pillows or rugs. Layer in a 3rd medium shade of blue such as teal to add a bit of vibrancy and create a nice contrast with the muted tones of the light blue and maroon.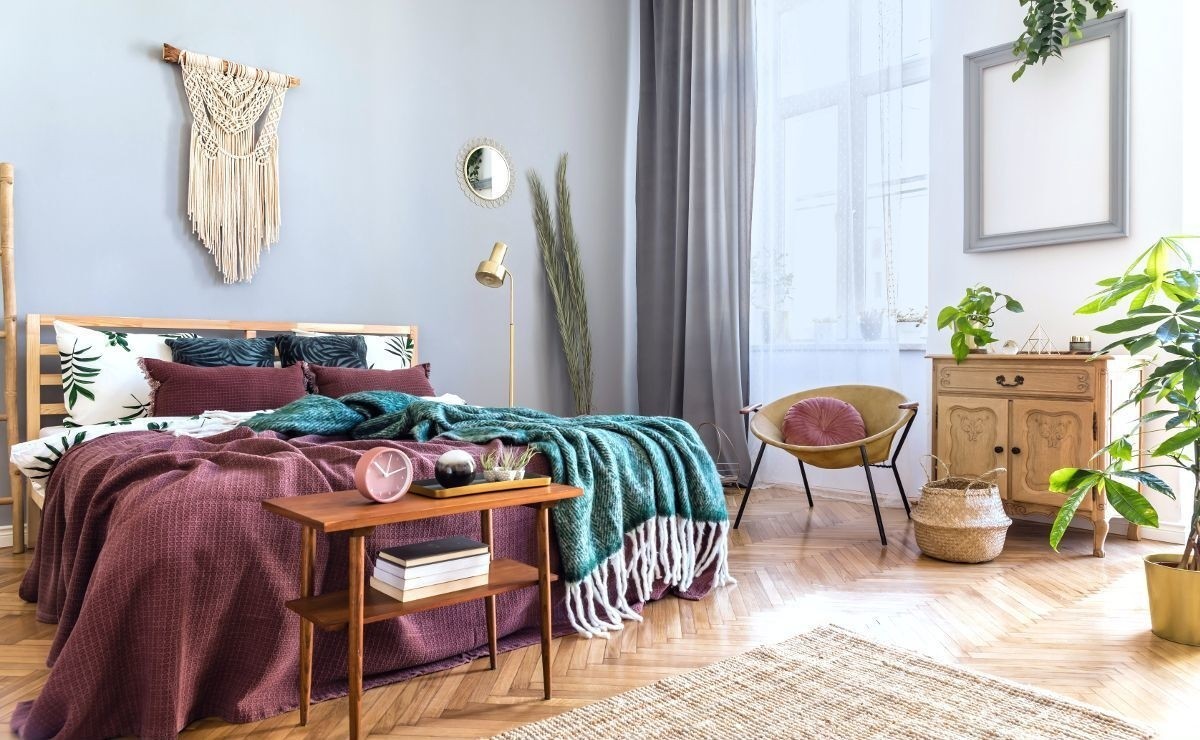 Maroon + White
Maroon adds warmth and comfort to white. In all white leaning spaces use maroon to add depth. A singular piece of upholstered furniture, a maroon rug or accessories such as throw pillows and blankets provide just enough color without overwhelming the space. The room will still feel clean and fresh but won't fall flat.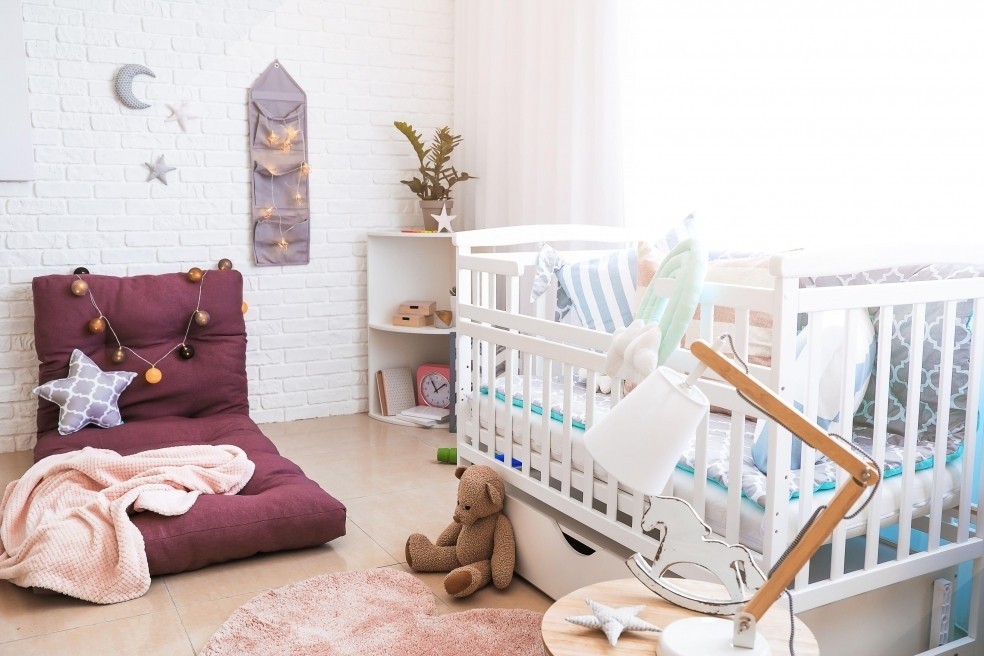 Maroon + Beige/Brown
Maroon helps to liven up a beige or brown room. Add in maroon accessories such as throw pillows, an ottoman or smaller accent furniture to contrast beige furniture. For a warm and rich feeling space, paint the walls maroon and use medium to dark shades of wood furniture. This is especially elegant in a library that has wooden bookcases.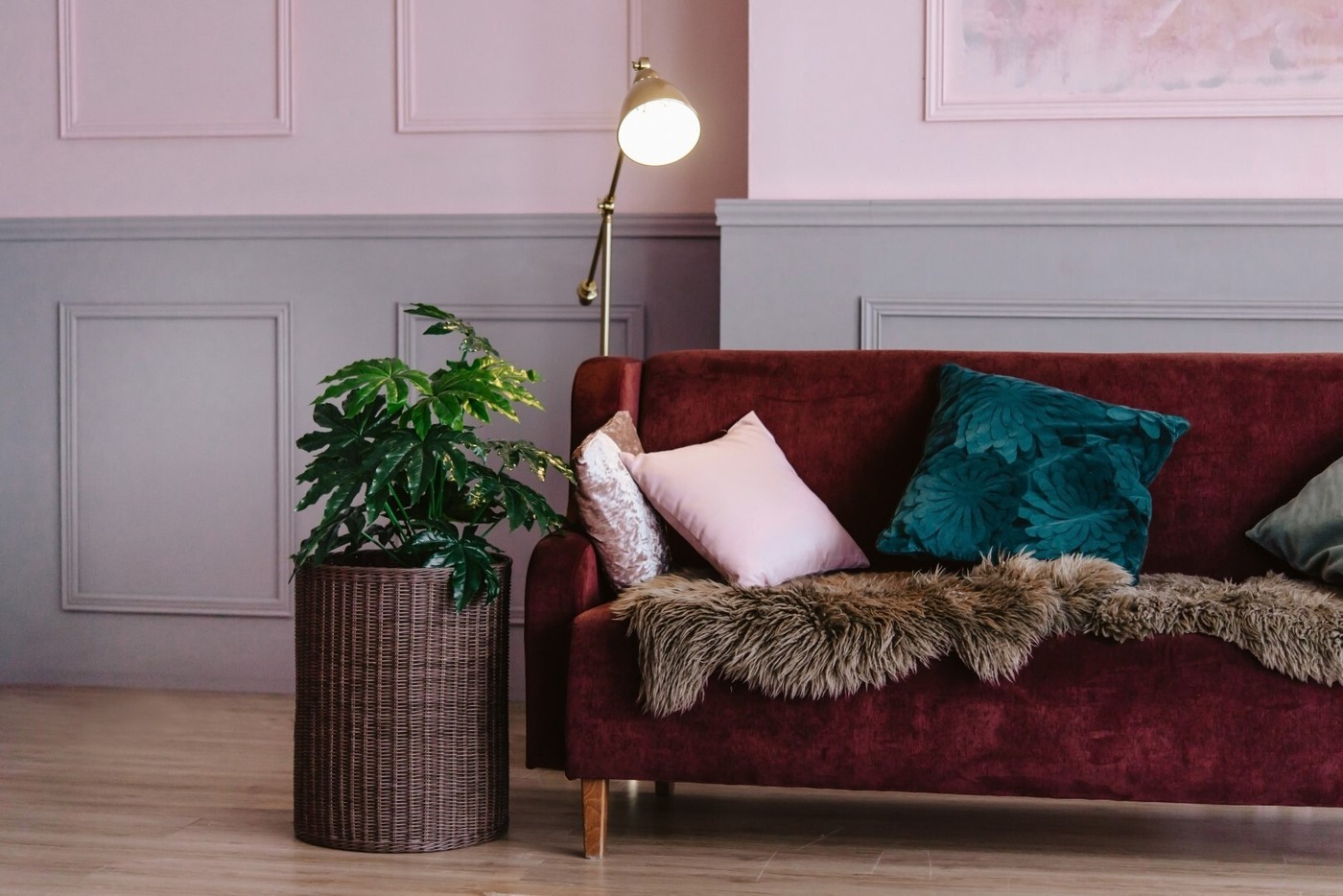 Maroon + Purple
Maroon and purple are a bold color combination. However, they work very well together as maroon has undertones of purple. To keep the richness of maroon and purple from overwhelming a room use the 60-30-10 rules. Use a neutral color such as off white for the foundation of the room at 60%, add maroon in at 30% and finish with purple accents such as singular piece of furniture at 10%.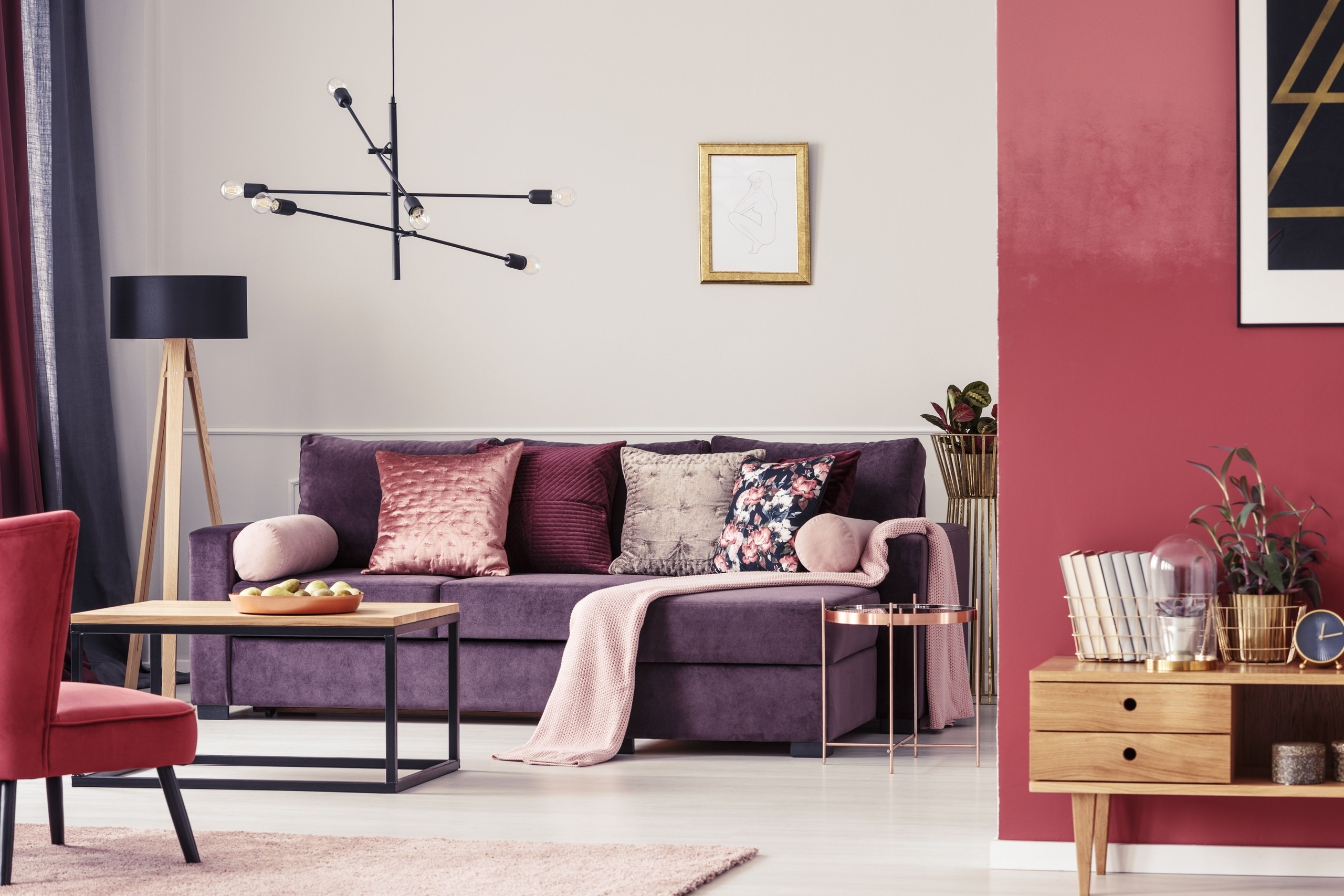 Maroon + Green
Maroon and green are complementary colors. They are often found paired in more traditional interiors, but this duo can also be used in a more modern way. Use an emerald green as opposed to lighter shades of green to match the richness of the maroon. Make sure to add in a bit of brightness either with a neutral color or gold accents, which contrast the seriousness of the maroon and emerald.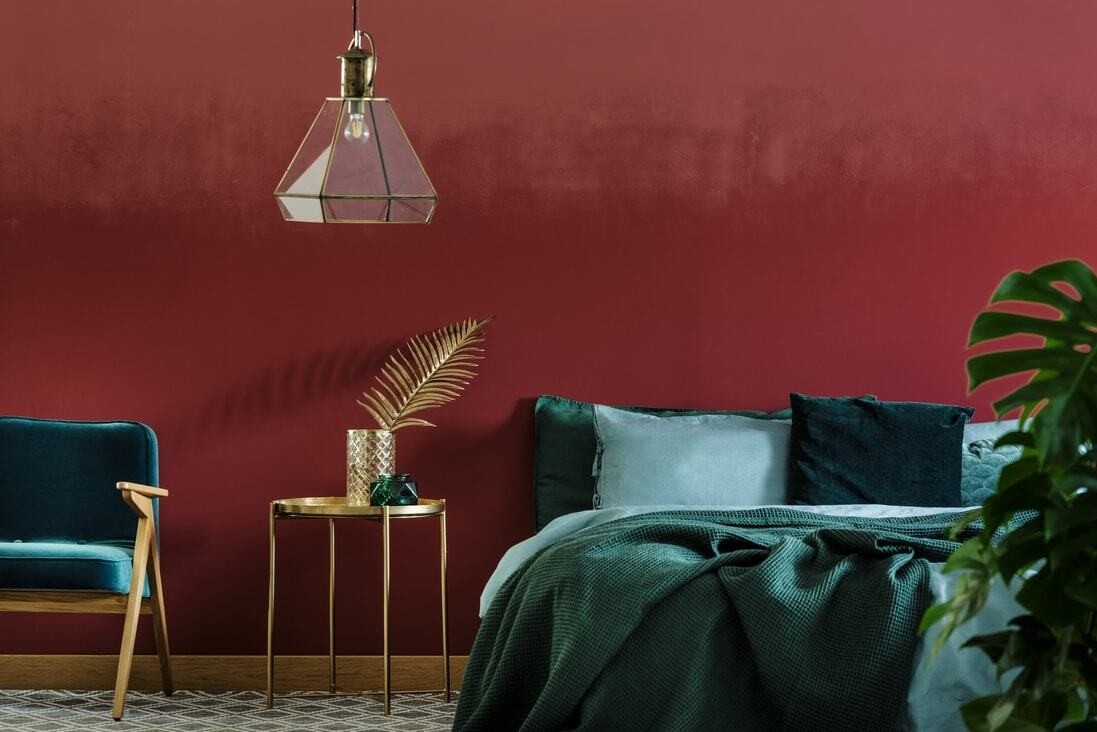 Maroon + Gold
Maroon and gold are a timeless pairing for sophisticated interiors. Maroon and gold are both rich and warm so balance them with a cooler neutral color. Use maroon for your soft furnishings and add gold through the use of accent furniture and lighting.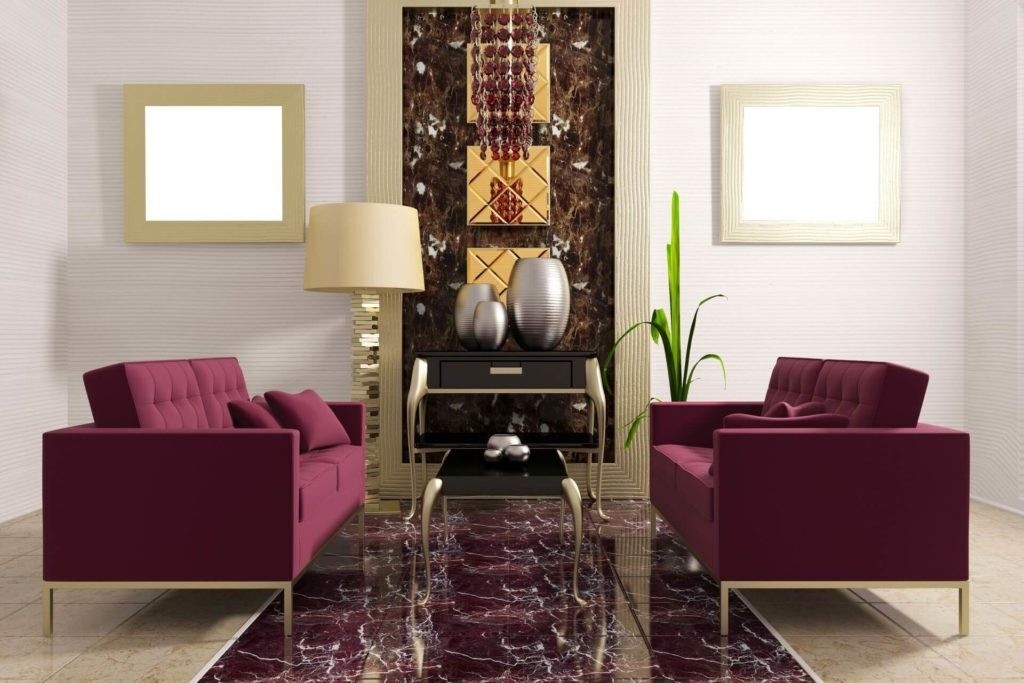 Maroon + Black
Maroon and black are both strong colors. To keep them from overwhelming a space and making it feel too heavy, use the 60-30-10 rules. Use a neutral color such as white for the foundation of the room at 60%, add black in the furniture at 30% and finish with maroon at 10%. Try painting one wall maroon as an accent.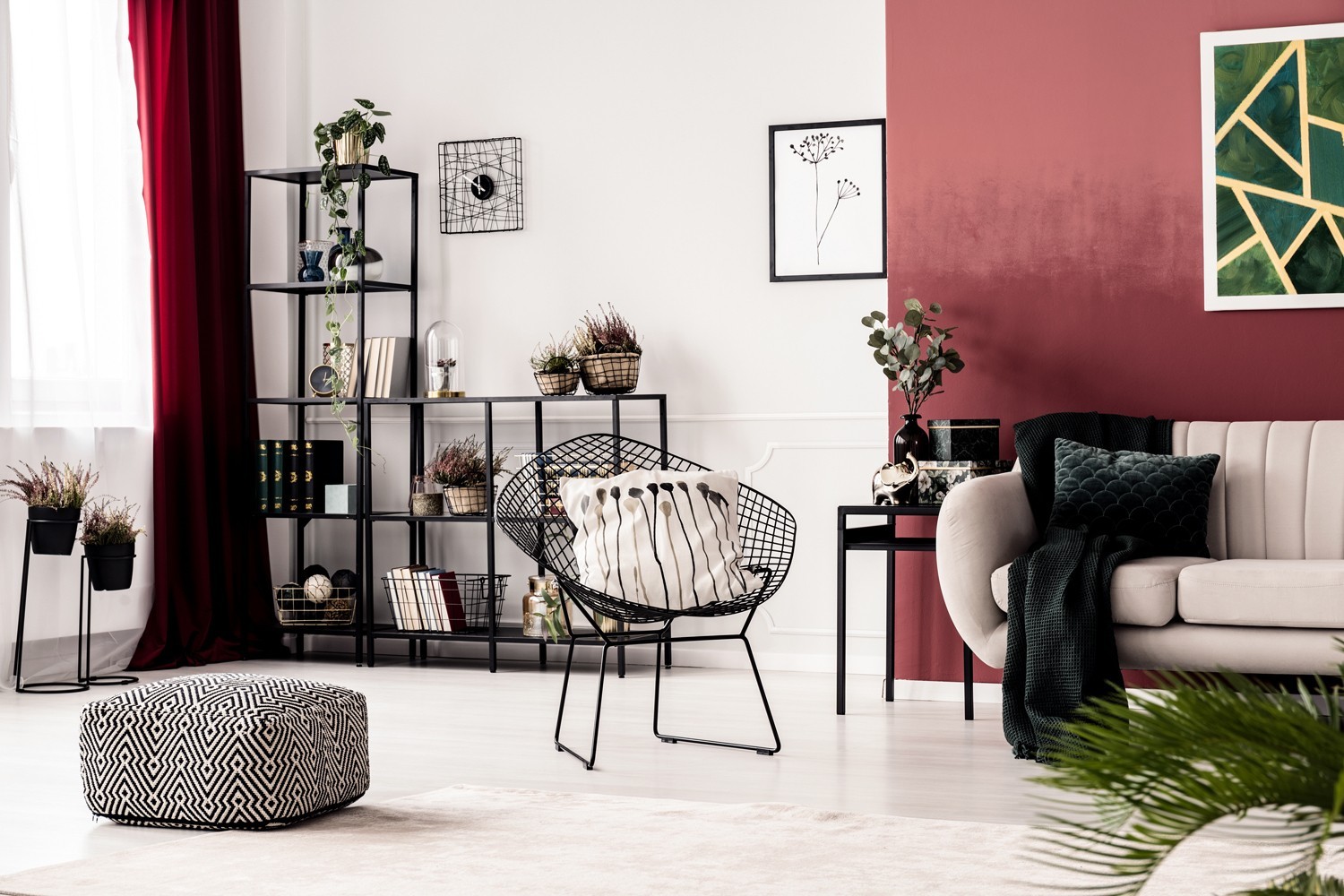 Maroon + Gray
Add a bit of color and warmth to gray by using maroon. For rooms with lighter shades of gray add contrast by painting the walls maroon. Add in maroon accents such as table lamps and throw pillows to spaces with gray walls or furniture for a punch of color.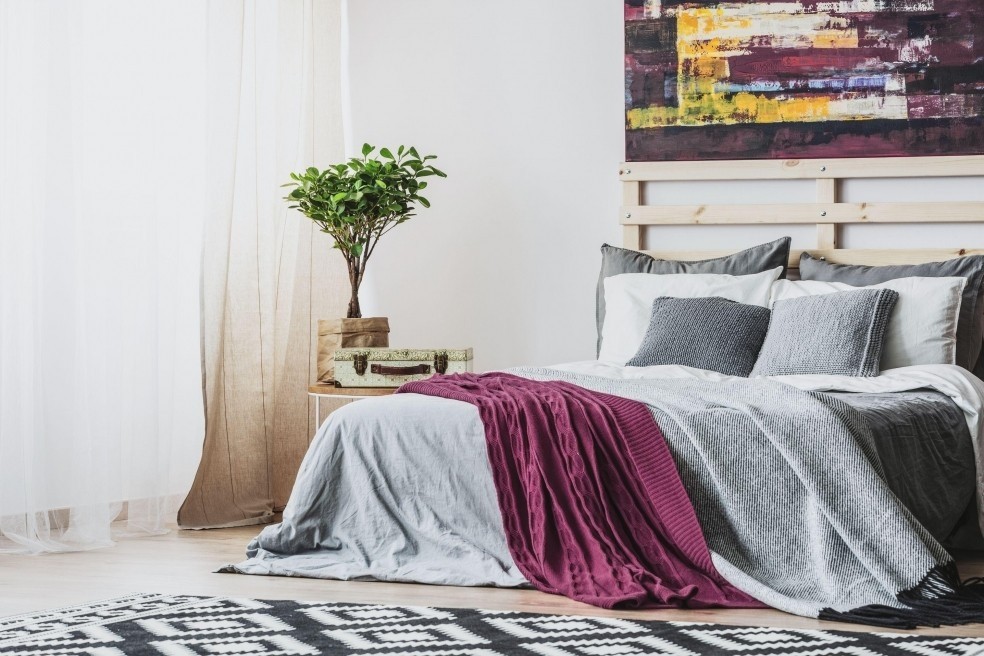 Maroon + Red
As they are in the same color family, opt for brighter shades of reds to contrast the richness of maroon. Maroon and red are often found together in patterns such as the traditional patterns of oriental rugs. Oriental rugs provide a great foundation to both traditional and more contemporary spaces. Select a rug that has both more vibrant reds and maroon to add color and depth to more neutral rooms.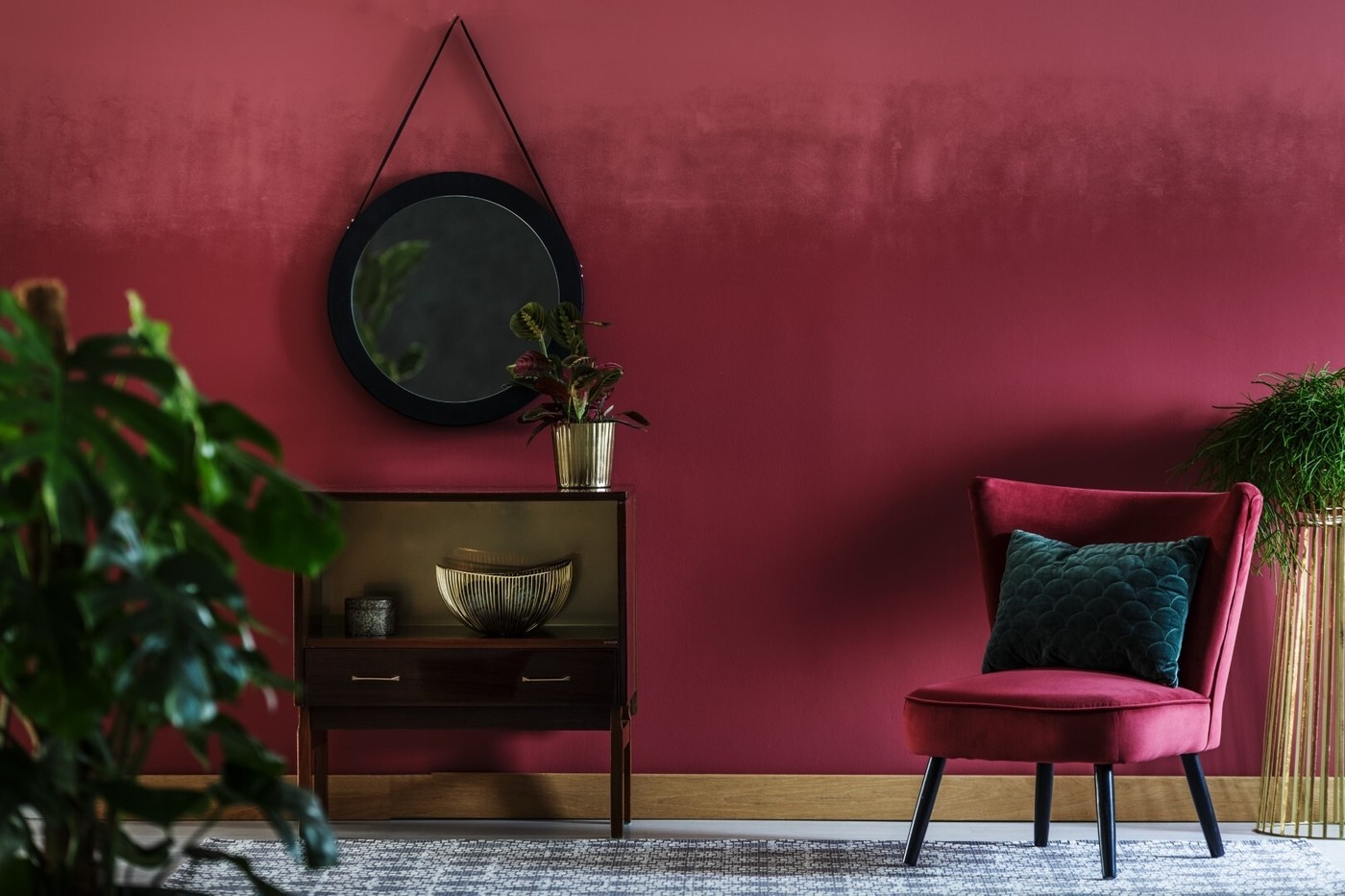 INTERESTING FACTS ABOUT THE COLOR MAROON:
In 1789, maroon became the English term for dark red.

Maroon, in the 18th century, became the term for someone who was stranded or isolated, typically on an island, with no escape.

Maroon is the school color for many universities and high schools in the United States.

Maroon is the color of the famous caps of the 'red berets,' a military division of the United States.