It's the retirement we all dream of. Tucked away on the edge of a turquoise lagoon in an open-air villa, with sweeping views of the waterfront, enjoying the slow pace of tropical island life.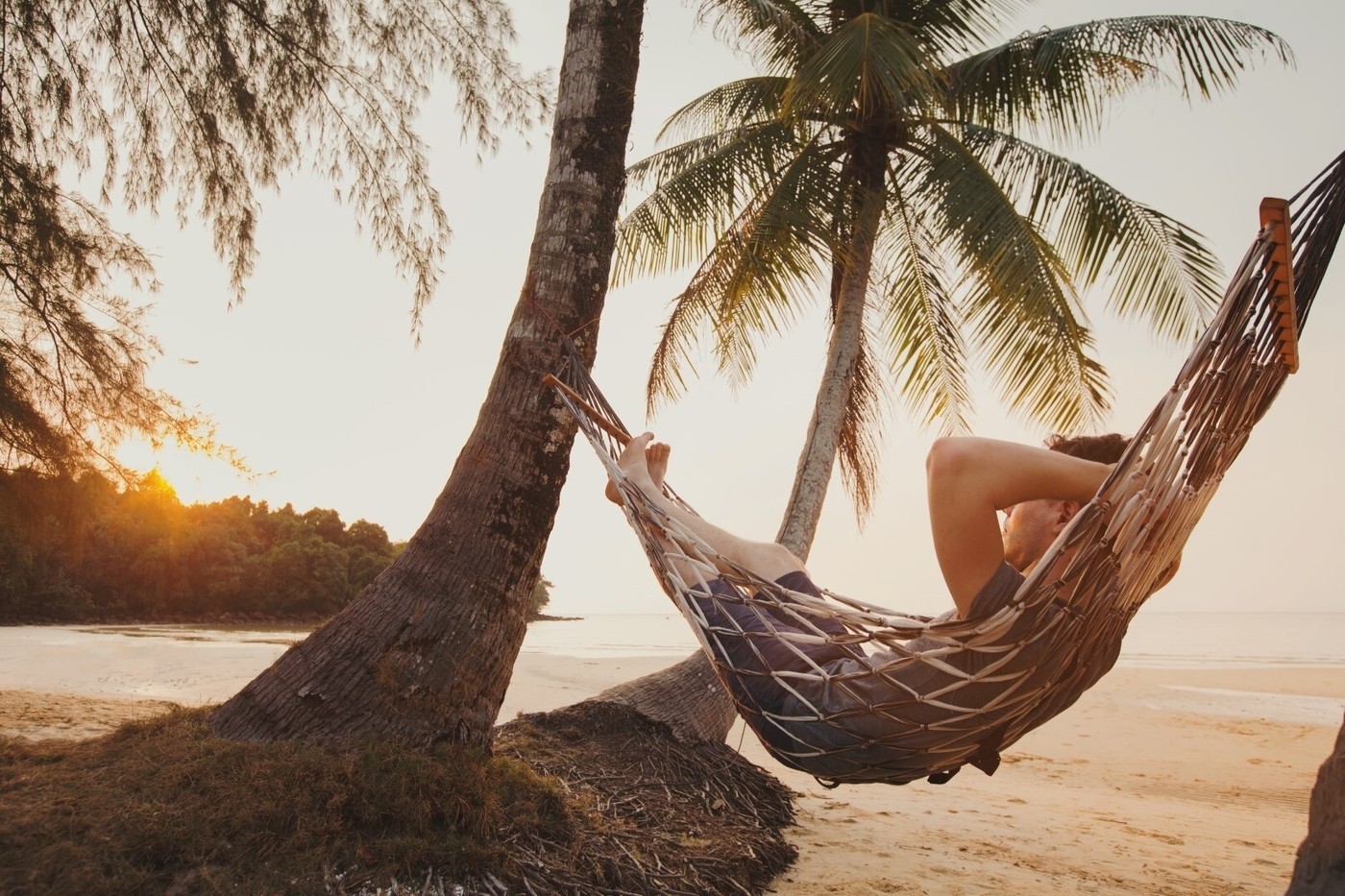 In the latest James Bond episode, we are reunited with the world's favorite spy in his 'spiritual home' of Jamaica; an unusually serene and modest context, far removed from the usual backdrop of high-adrenaline action, mixed with ultra-modern settings, and the highest class of gadgets and gizmos.
This Jamaican paradise may have been short-lived by 007, but not by us. Inspired by the opening scenes of No Time To Die, we revisit the set and recreate a 007-style tropical oasis of our own.
So, what is Bond's style?
If we had to put a tag on 007's preferred style of interior design - at least when it comes to his exotic retirement abode - it would have to be rustic eclectic.
Bond welcomes a mix-match of furniture and objects of different styles, textures, time periods and cultural influences into his home. Collectively they tell a story of a well-travelled man who embraces culture, understands tradition, values quality, and prioritizes function over form. Think a hint of Japan and a touch of local Jamaica, topped with a bit of Europe, that somehow work together to create a harmonious space with a casual, lived-in look.
The house has a modest, natural andearthy feel to it. Abundant with raw materials, like wood and jute, pattern is kept to a minimum, with a preference instead for layers of unrefined textures. In keeping with thetropical island mood, the space is void of luxurious flourishes and any suggestion of the sleek, glossy modernity he escaped from.
Overarching characteristics of 007 interior design
A simplistic approach to decor
A neutral and earthy palette
Natural, unrefined materials and fabrics
Minimal pattern with a focus on texture
A mix of iconic designs with local artisanry
A focus on functionality and purpose over lavish design
Large-scale furniture
How to create your own Bond-style abode
We've explored some of the key characteristics that make Bond's Jamaican paradise… well… Bond's! So, whether you're a hardcore 007 fan, or simply share his inclination towards a low-profile, modest lifestyle, follow these steps to create a lagoon-side escape of your own…
1.

Prioritize wooden features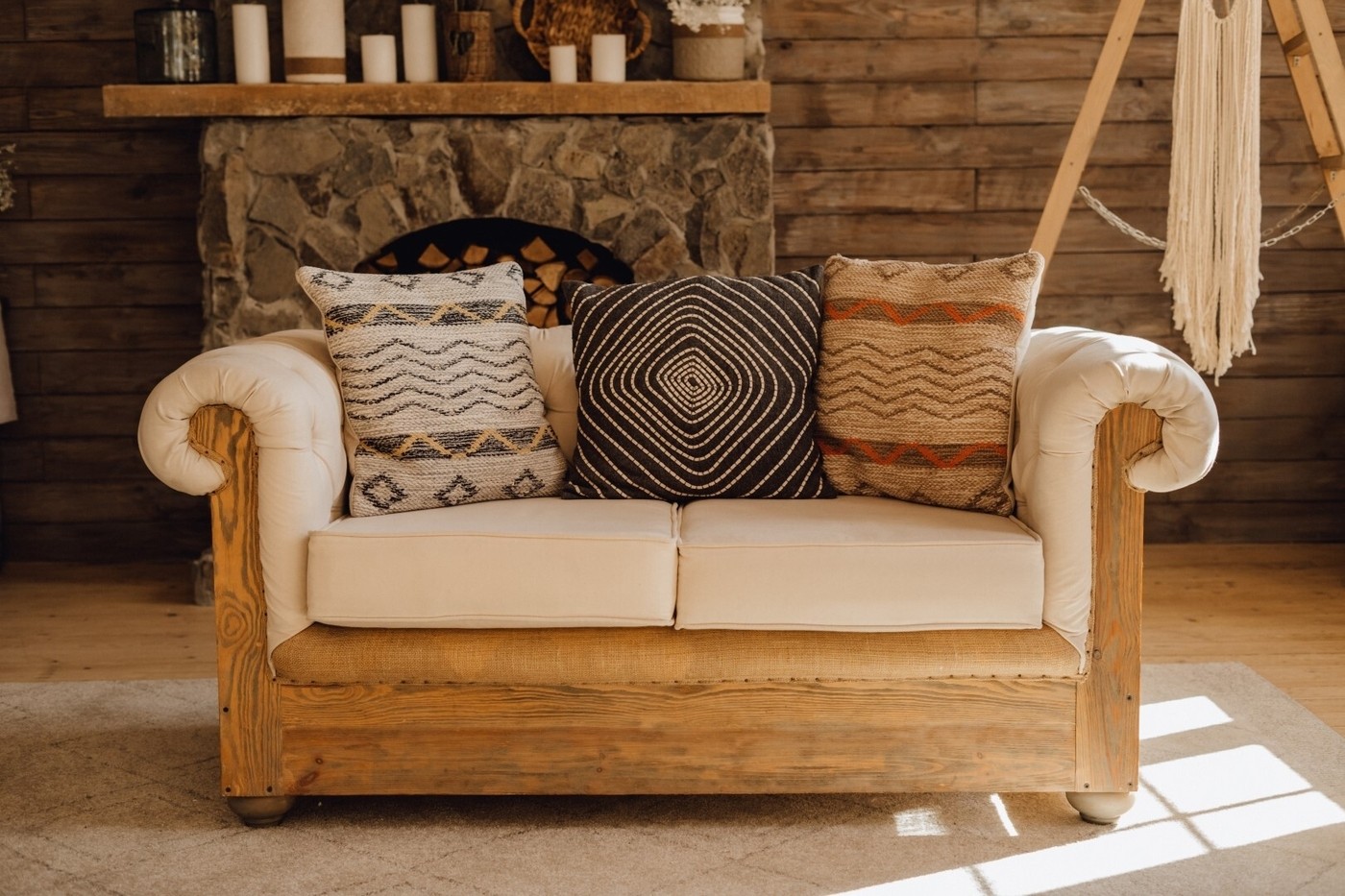 Wood predominates in rustic schemes like Bond's; from wood wall paneling, beamed ceilings and wooden louvred windows, to furniture, lighting and even decorative accessories.
Opt for a rough, natural and handmade look, rather than refined and polished finishes. This will create an organic, laid-back, and cozy feel.
2.

Choose natural materials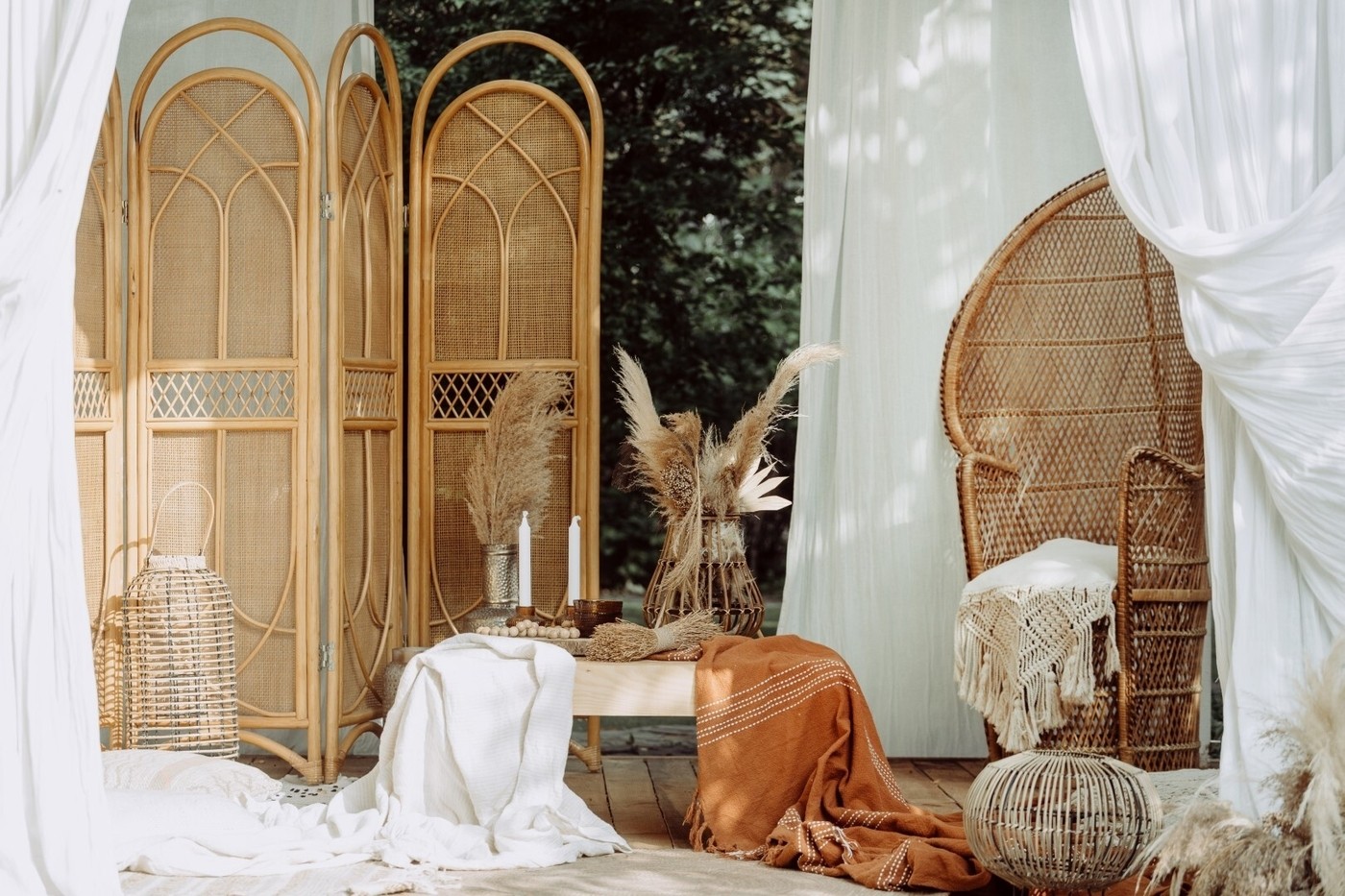 The British ex-spy's open-air abode promotes a gentle transition between the outdoor and indoor environments, through the use of a natural palette of materials and textures.
Complement the rustic wood-based scheme by emphasizing organic materials with rich textures, such as handwoven cotton, linen or wool for upholstery and accessories, like scatter cushions. For furniture and other decor, consider hard-wearing natural leathers and environmentally-friendly bamboo and rattan.
3.

Focus on texture over pattern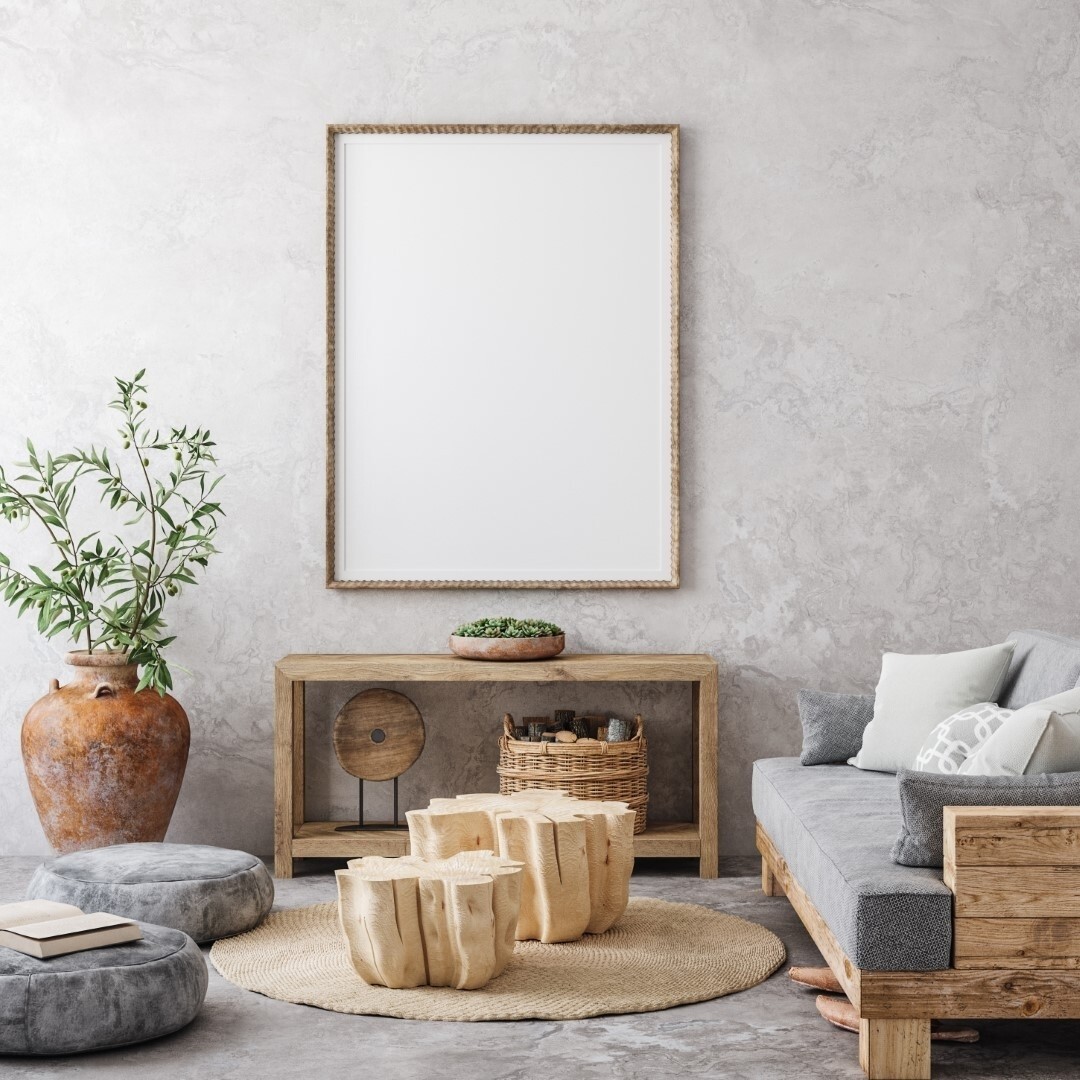 Forget about patterns and let the texture do the talking. Layering different materials and textures creates depth and interest. After all, Bond is less about making a statement with bold design, and more about enjoying the natural beauty and subtlety of organic form.
For example, a jute rug on a concrete floor adds subtle texture and warmth, and helps anchor the space, without being overly intrusive.
If you do decide to add a touch of pattern, limit it to small doses through accessories, such as decorative cushions or a throw.
4.

Create a neutral and earthy color palette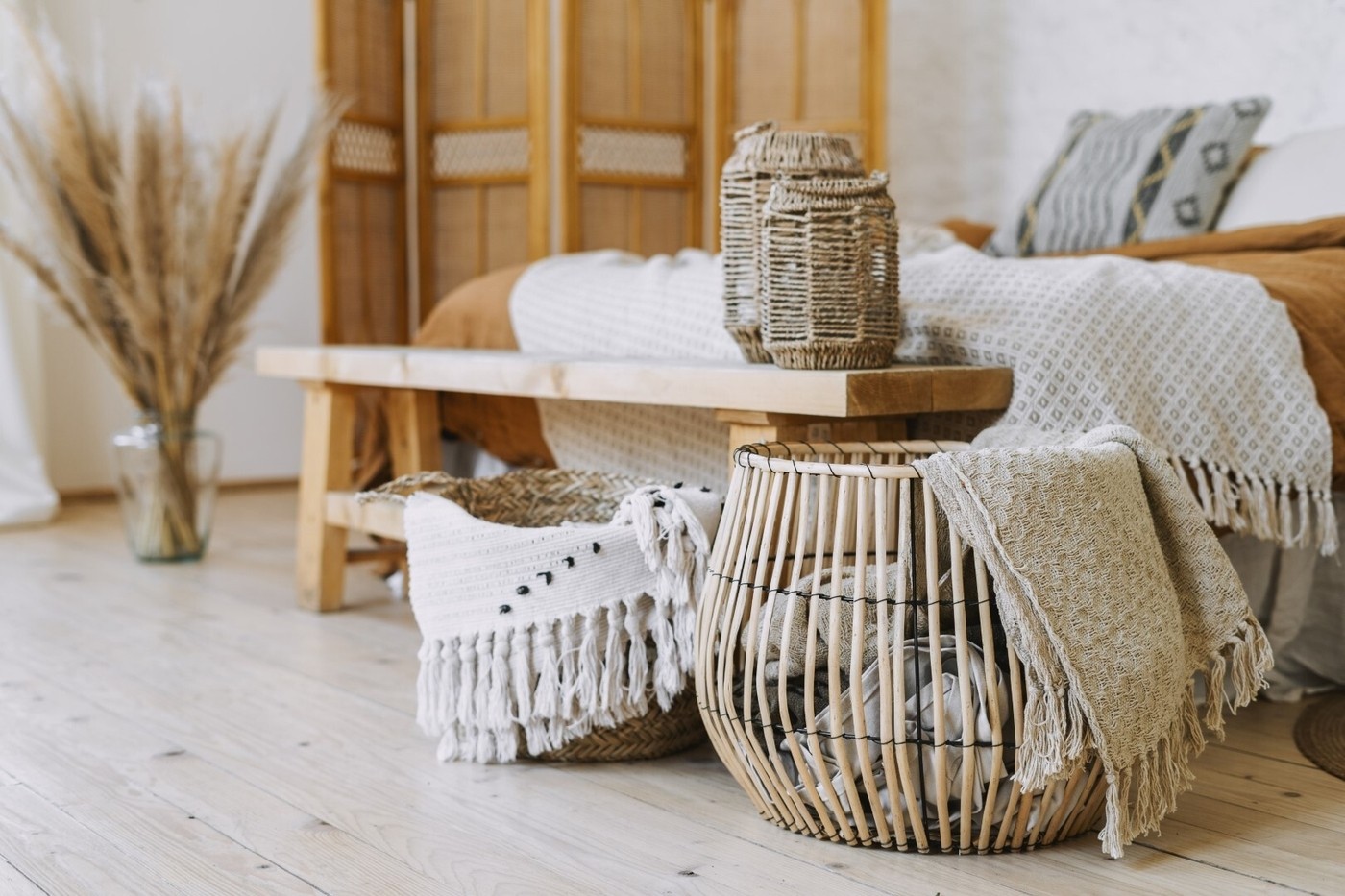 Let the tropical warmth of Jamaica shine through with neutral and earthy hues. Think natural reddish browns, soft greys and cream as a base. Play them off of each other to create the right amount of balance and light-dark contrast.
Introduce sparse splashes of color through accent pieces. If you're a fan of tribal design, follow Bond's lead with some patterned scatter cushions in red and yellow, and a teal throw that reflects the turquoise waters of the sweeping lagoon. Or, find a design that represents the local culture and connects with your surroundings.
Other accent color options that favor warm, earthy schemes, include greens and oranges.
5.

Opt for simple and practical window treatments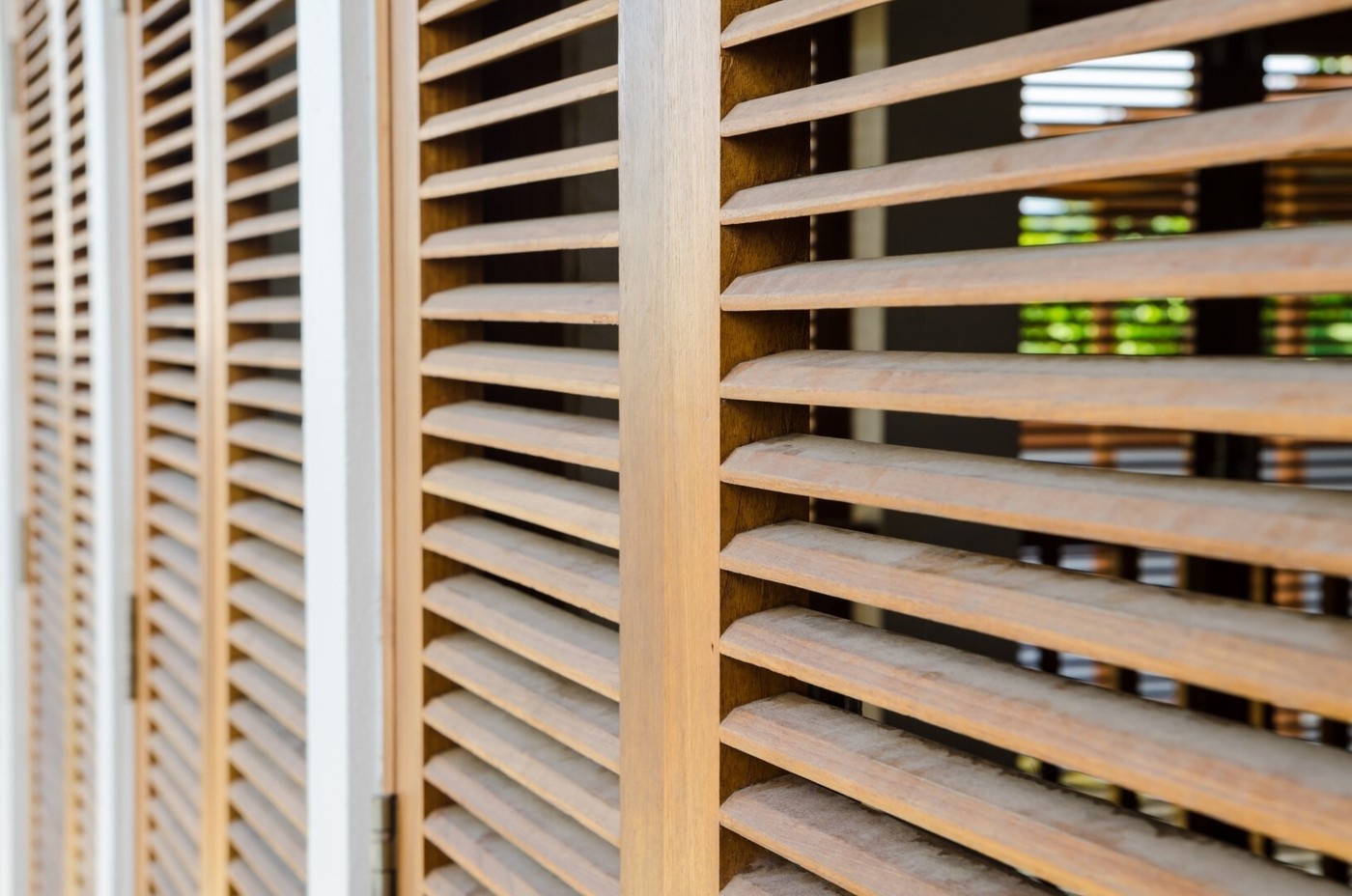 When it comes to window treatments, wooden louvres present a suitably functional and practical option. Remember, Bond favors function over form, and window louvres are a time-honored design that has worked for generations. Fortunately, they also happen to offer a classic yet relaxed bohemian look, particularly fitting for the retired spy.
As well as proving extremely practical for controlling lighting and sunlight deflection, shutters also allow for ventilation; a particularly essential feature in hot and humid areas, like a Jamaican lagoon. They also provide privacy, security and the flexibility to create an open-plan space that seamlessly transitions into the outdoors.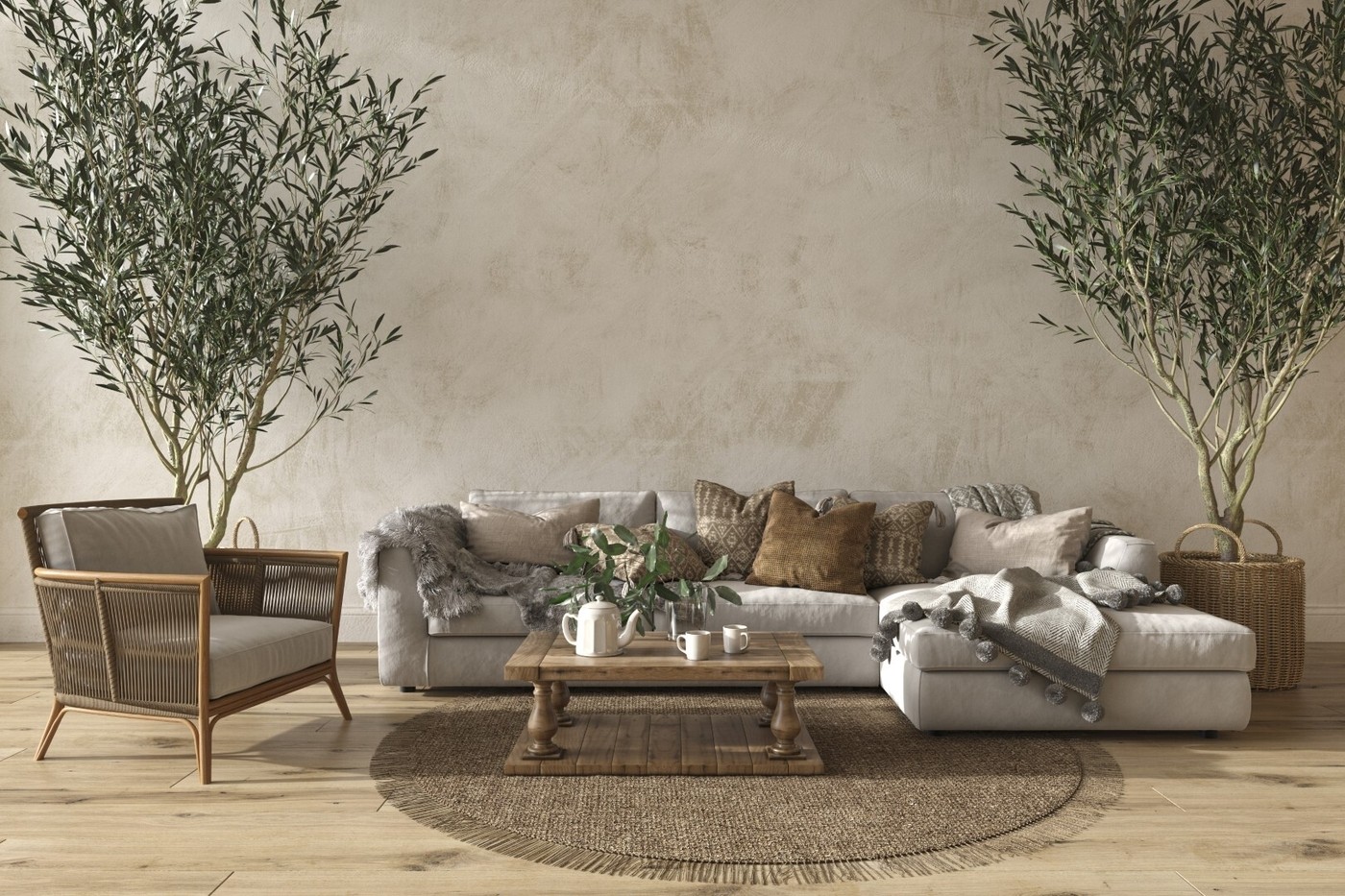 In keeping with rustic design, furniture should be simple yet oversized. The bigger the better for 007 who enjoys an enormous double bed, a sofa that can comfortably seat four, a desk the size of a dining table, and extra-large floor lamps that don't go unnoticed.
So, space-permitting, don't be afraid to go big. But, be careful not to overcrowd the room, leaving plenty of space to navigate your way around it.
7.

When in doubt, go iconic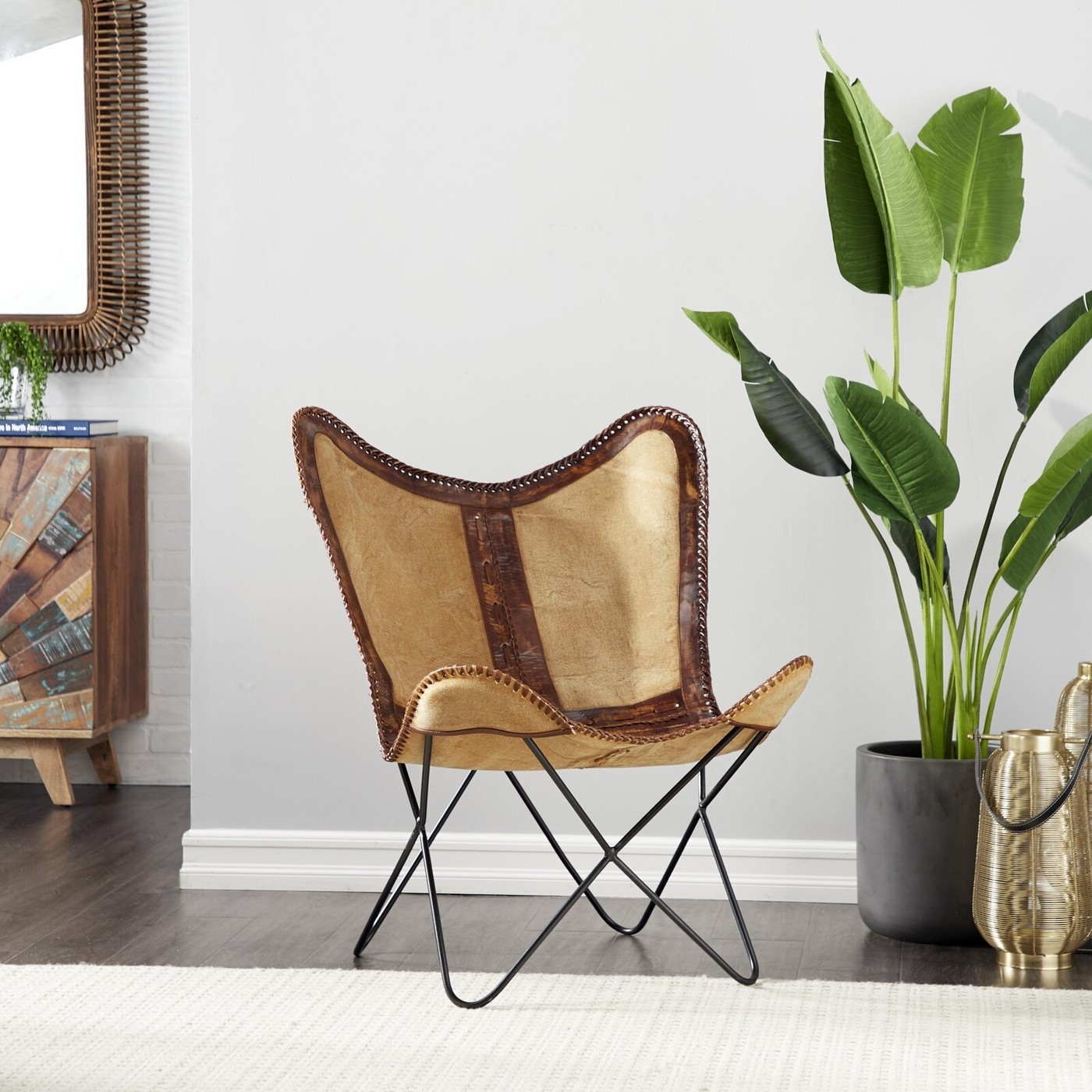 If there's one thing we know Bond appreciates, it's heritage… and practicality. Iconic design has stood the test of time and has earned its place at the table, or Bond's coffee table in this case.
The ex-spy has included some notable iconic furniture pieces in his living room arrangement. Namely, the Cité armchair by French designer Jean Prouvé, and the BKF Butterfly chair, both of which have been around since the 1930s. As well as the Tripe armchair, designed by Italian architect Lina Bo Bardi in the 1940s.
Look for design classics that are guaranteed to provide timeless style and long-lasting comfort.
8.

Don't be afraid to mix and match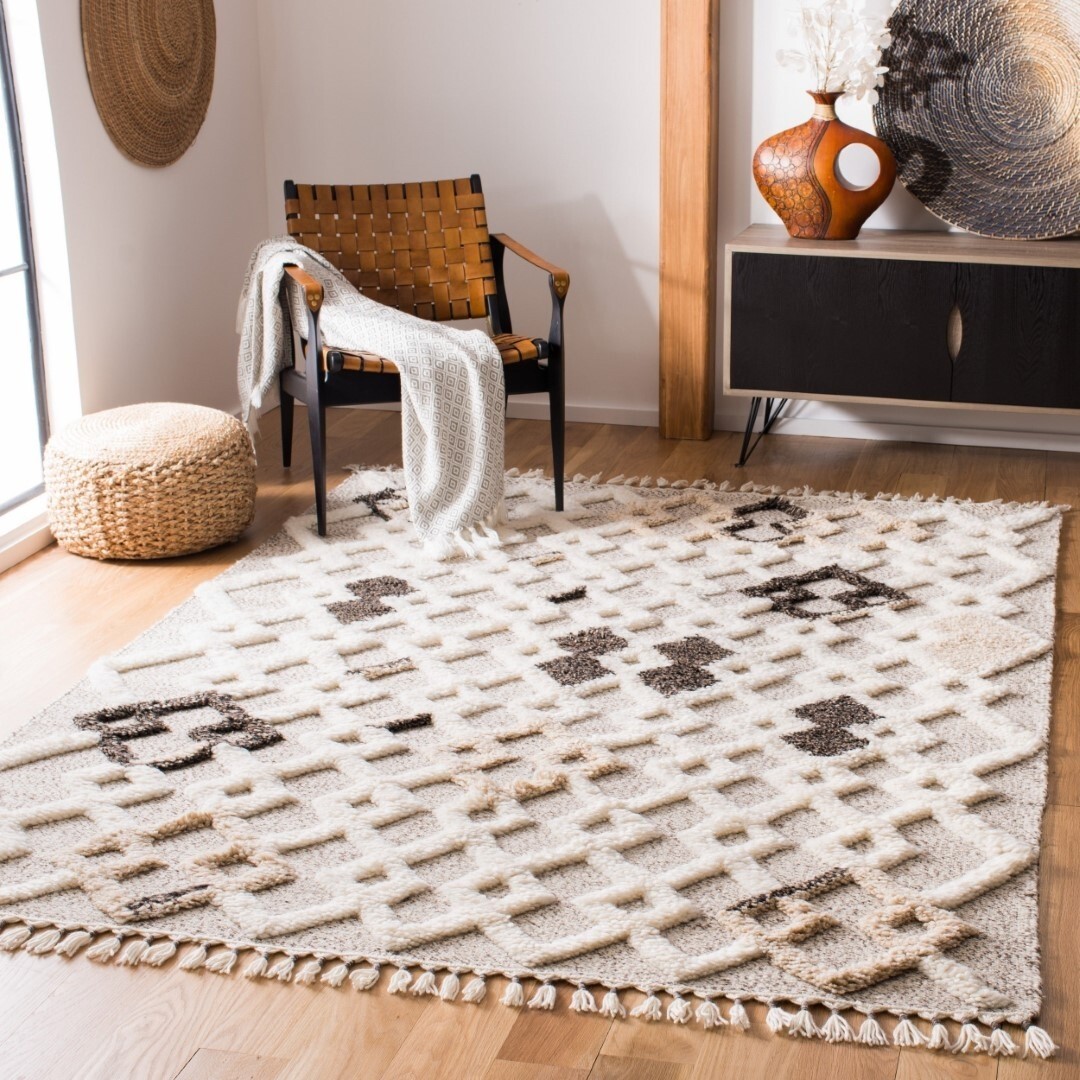 Be brave, like 007, and combine a mixture of objects and furniture with disparate styles.
Eclectic schemes are all about mixing different designs and cultural influences to create an overall cohesive space that expresses your personal style and likes.
For example, Bond's living area artfully combines a mid-century modern-style sofa, a rustic wood side table, a vintage trunk, iconic European armchairs, and local artisanal crafts, such as tribal wood carvings and a jute rug.
To avoid things feeling random, disorganized and overly busy, find balance in scale and symmetry.
9.

Accessorize with purpose
As well as adding interest, providing balance and pulling a scheme together, the right accessories should also contribute to the function of the room.
Think about how you use a space and let utility guide your choice of accessories. For example, if like Bond you enjoy spending the evenings with a good book and a martini, shaken, not stirred, or entertaining the occasional guest, you might consider accessorizing the room with a bookshelf, a crystal decanter and glassware, lamps, a candle, and some dominoes, or a chess set.
As well as lending utility, these accessories bring a cozy, lived-in atmosphere to the room and hint towards the laidback, unhurried pace of retired life.
10.

Bonus 007 decor tips by room
The 007 Bedroom Suite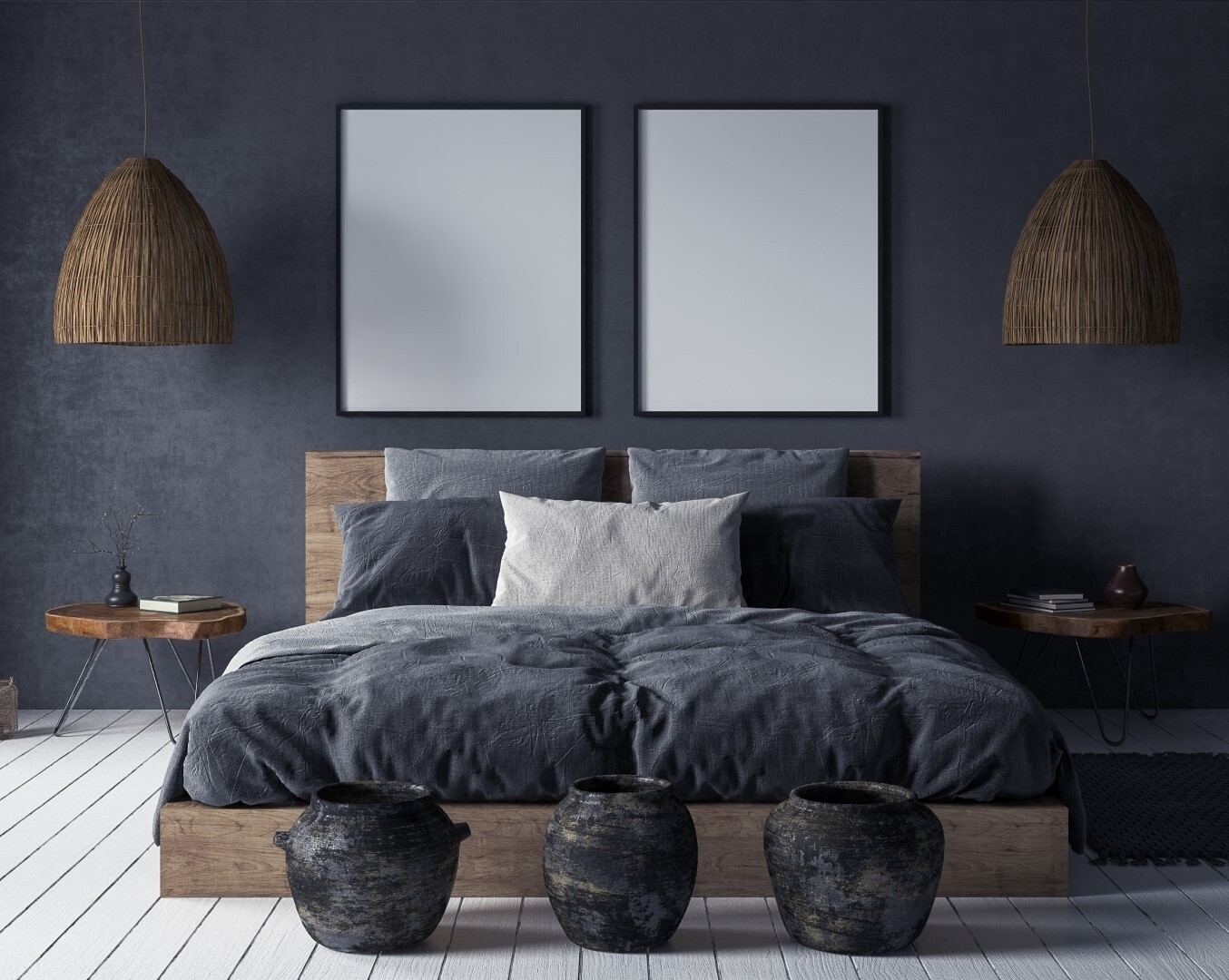 A notorious womanizer, the bedroom is not a space to be overlooked in the world of 007. Although this tropical suite may not be as lavish and sumptuous as some of his previous chambers, it's far from void of a sensual atmosphere. A distinct Japanese influence also comes to the fore, creating a serene feel.
The 007 Lagoon-Fronted Deck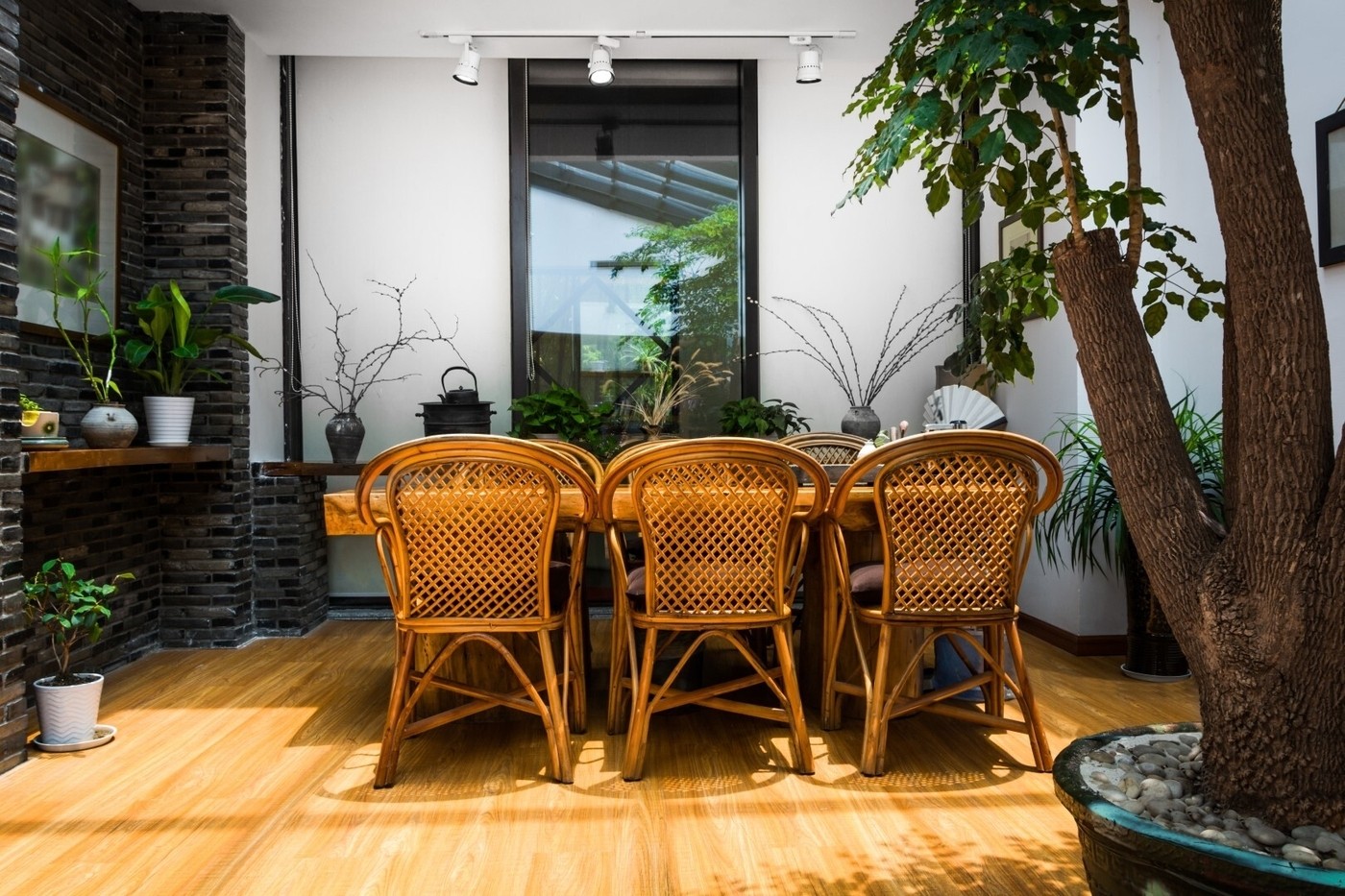 Who wouldn't live with the doors and windows permanently slung open with a sweeping view of a tree-lined turquoise lagoon? Seamlessly blending indoor and outdoor living, Bond's house is framed by a wooden deck, accessorized only with a couple of rattan chairs. Clearly, he's not one for dishing out many invites, opting instead to maintain a low-profile and solitary existence. However, if, unlike Bond, you're big on entertaining, then you're going to need a bit more than two chairs to do the job!