Breaking down some commonly over-styled spaces in the home, how to pare them down, and the benefits of doing so.
It's very easy to over-style your home. We have an excess of decorative options available to us in stores and online, and in some cases, all it takes is one or two items too many to push a tastefully decorated space into over-styled territory. But overloading a space with decor can have ramifications on things like mood and stress levels, which is why it's so important to think critically about your home's decor and decorate with quality in mind, rather than quantity.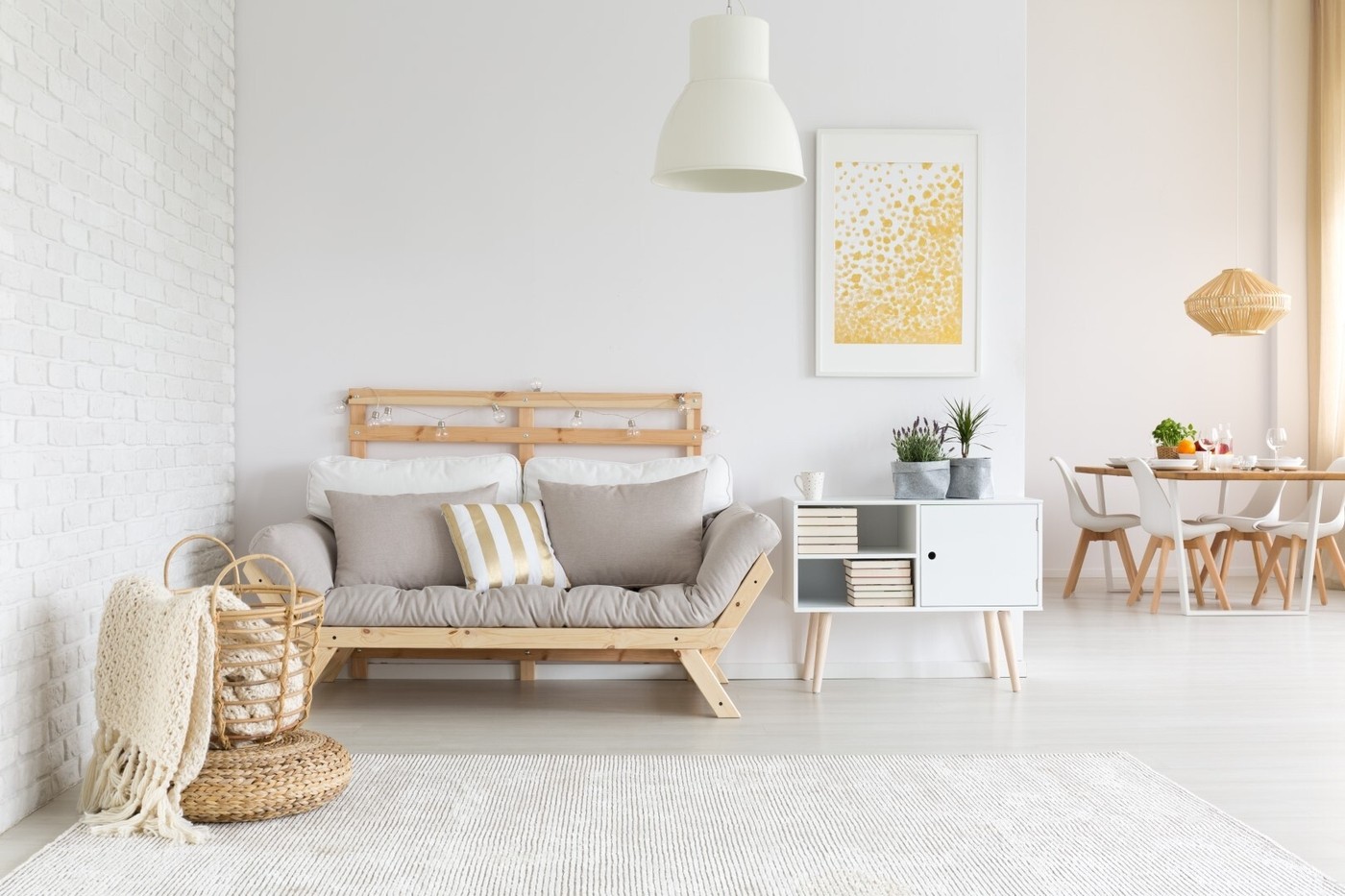 Photographee.eu / Shutterstock
What is a make-under and why does your home need one?
We often decorate our homes in layers, meaning that we tend to introduce more accessories, colors, and textures over time. In other words, we decorate with the mentality of addition. That's where the concept of a home make-under comes in. A make-under involves subtracting things from your space rather than adding, which is a budget-friendly and efficacious (and underrated!) way to transform or refresh a room or area in your home.
Make-unders are sometimes needed to freshen up a space and give your favorite accent pieces the visual priority they deserve. Here are some other reasons your home might benefit from a make-under:
Your home has become cluttered, taking away from its functionality.
Your personal design style has changed and your home no longer reflects your tastes and preferences.
The purpose of a room in your home has changed or will be changing.
You're looking for a budget-friendly way to redecorate.
You're prepping your home for sale or to rent.
Declutter your front entryway
Your home's front foyer or entryway can quickly become a stomping ground for household clutter. Even if you have organizational systems in place like hooks, cubbies, and shoe racks, function tends to overrun form in this area, making it difficult to keep the area looking minimalistic, fresh, and intentional. To make-under your front entryway, take stock of the items taking up visual weight in the space and scale them back.
Ensure that you have enough hooks and hangers to keep items off of the floor. Wherever possible, try utilize hidden storage, such as closets.
Always make sure there's a clear path to and from the door.
With any space, color has the ability to unify. When selecting furnishings and accessories for your front entryway, consider working within a singular color palette.
Stick to decorative items that serve a functional purpose, while also introducing color and texture. Think wall-mounted mirrors and key racks, pretty wicker bins for outdoor accessories, and a wooden shoe bench.
Keep this area simple. All you really need is a piece of art or a stylish mirror (to serve as a focal point), a console or bench, and a complementary doormat to give your entryway a styled look.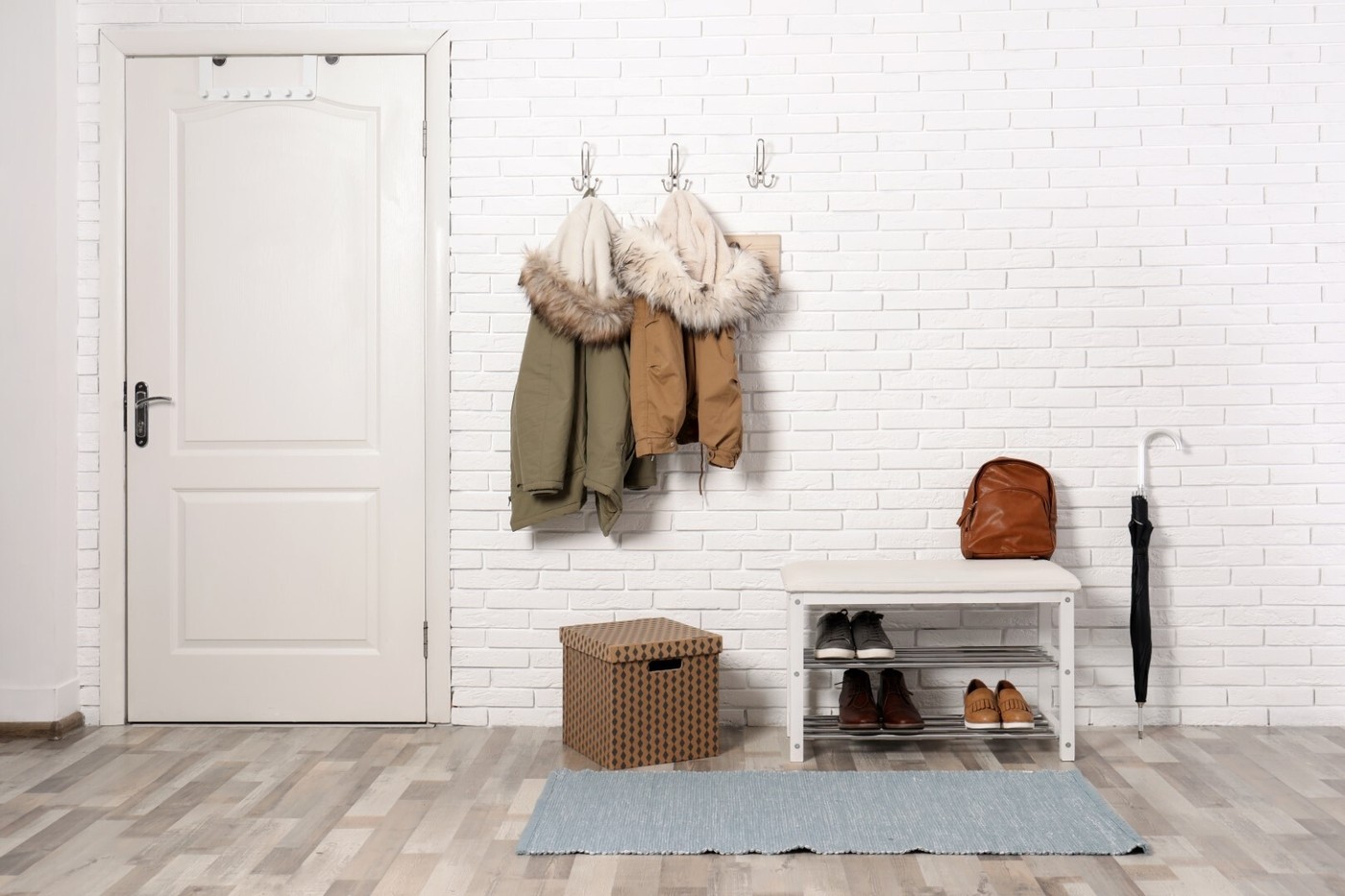 New Africa / Shutterstock
Pare down vignettes
When it comes to vignette displays on shelves, consoles, sideboards, and mantles, less is usually more. It's better to have a few, carefully curated items on display, rather than a collection of small items. Here are some tips to bear in mind if you're not sure what types of items to display and how to display them:
Within each vignette, include items of a similar tone or style, but varying heights, shapes, and sizes.
To keep vignettes from appearing cluttered, group items and embrace negative space between groupings.
Observe the rule of odds when styling vignettes. An odd number of items create visual interest, so when it doubt, start with three or five items.
Limit the color palette of vignettes to keep the area from becoming visually overstimulating.
Photosite / Shutterstock
Reevaluate your bedroom
Your bedroom is a highly personal space and should be decorated as such. That said, it's important to be selective to avoid overcrowding the space, which can negatively impact your sleep and stress levels. Outside of the standard decluttering, here are some make-under tips for your bedroom:
Get rid of anything that doesn't jive with your bedroom's purpose, such as the television, computer, or any books and papers associated with your work.
Keep the layout of your bedroom simple, leaving ample empty space so that you can easily maneuver the room. If possible, position your bed in the centre of the main wall, rather than flush against a corner.
Get rid of any furnishings and accessories that you don't actively use, be that your bedside table, the armchair in the corner of your room, or the army of decorative throw pillows on your bed.
Take inventory of every item in your room and only put back what you love. Sell, store, or donate anything that you don't need, don't use, or don't love.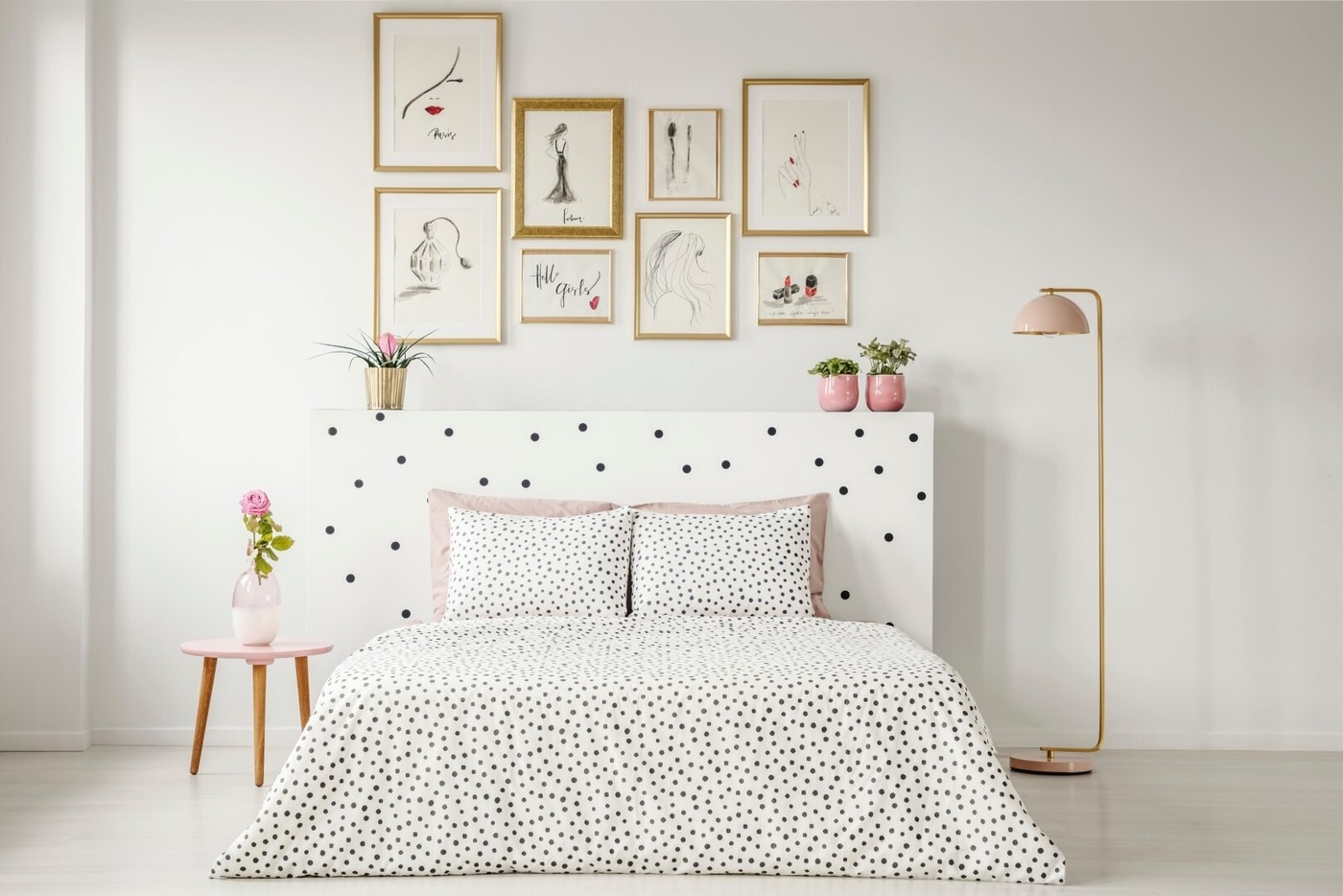 Photographee.eu / Shutterstock
Here are some final make-under best practices to keep in mind:
As a general rule of thumb, stick to five decorative accessories in each room, including plants, lamps, picture frames, and mirrors. Of course, the number of items should vary if you're working with a particularly small or large room.
When adding a new furniture piece or accessory to a room, consider removing an existing one. This will help you maintain a sense of balance and avoid clutter.
In general, the fewer colors you use, the more spacious your home will appear. For a sophisticated and cohesive look, stick to one or two main colors for walls and floors and repeat them throughout your home.
Never underestimate the power of white and negative space. A white wall is classic, timeless, and clean, so don't be afraid to show off unadorned wall space.
When it comes to window treatments, simple and classic is better. A heavy window treatment accompanied by swags or tiebacks will block light and make your space look dated. When in doubt, opt for sheer, neutral colored window treatment that lets in plenty of light.