A home should be a safe, peaceful and comfortable retreat that caters to your needs rather than a stressful obstacle course. Unfortunately, the latter is too often true for many wheelchair users who battle daily with their own homes.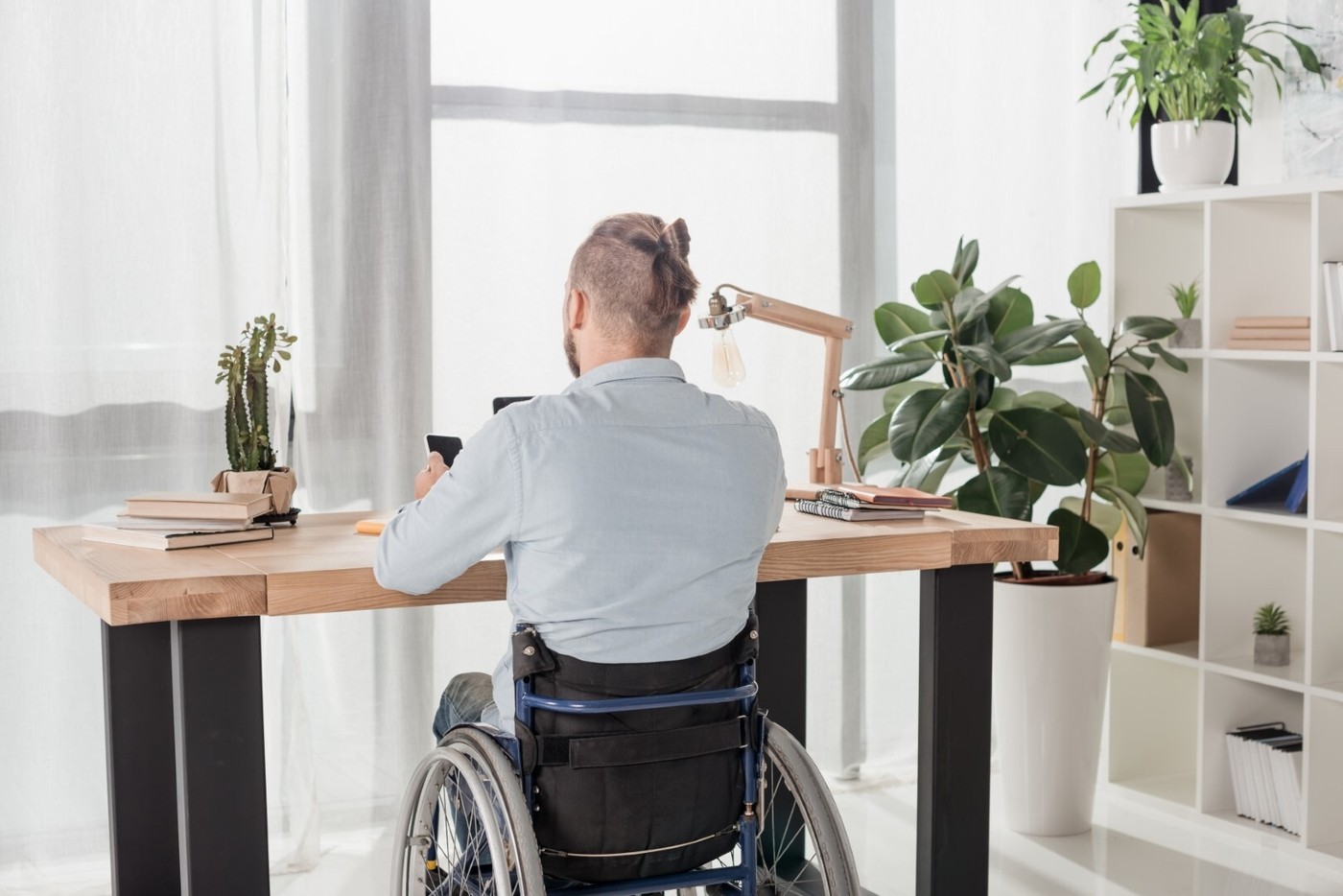 Contrary to popular belief, making a home wheelchair-friendly doesn't always require spending lots of money on extensive renovations. Instead, it can be as simple as removing unnecessary obstacles and taking on a few small DIY projects.
Exploring room by room and looking at the principal features of a standard home interior, we'll talk you through some small changes that can make a world of difference, without compromising on style.
But first, what is "Accessible Design"?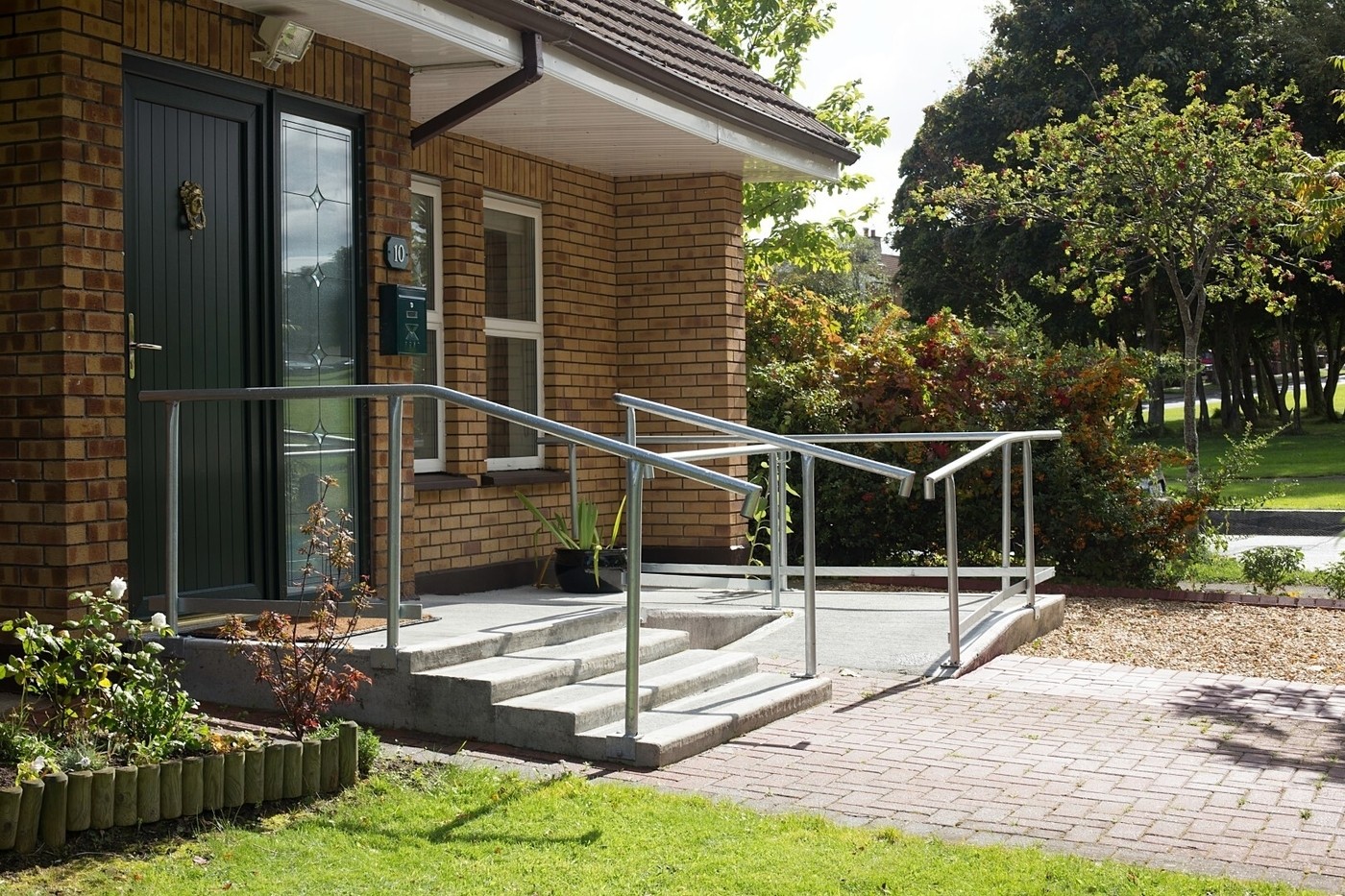 Put simply, accessible design is about creating thoughtful environments that consider the needs of people with disabilities. It's about designing a space that improves and complements the lifestyle of the individual, empowering them with independence and dignity at home, through something as basic as access.
Ready to make your home wheel chic?
Principal Home Interior Features…
Doors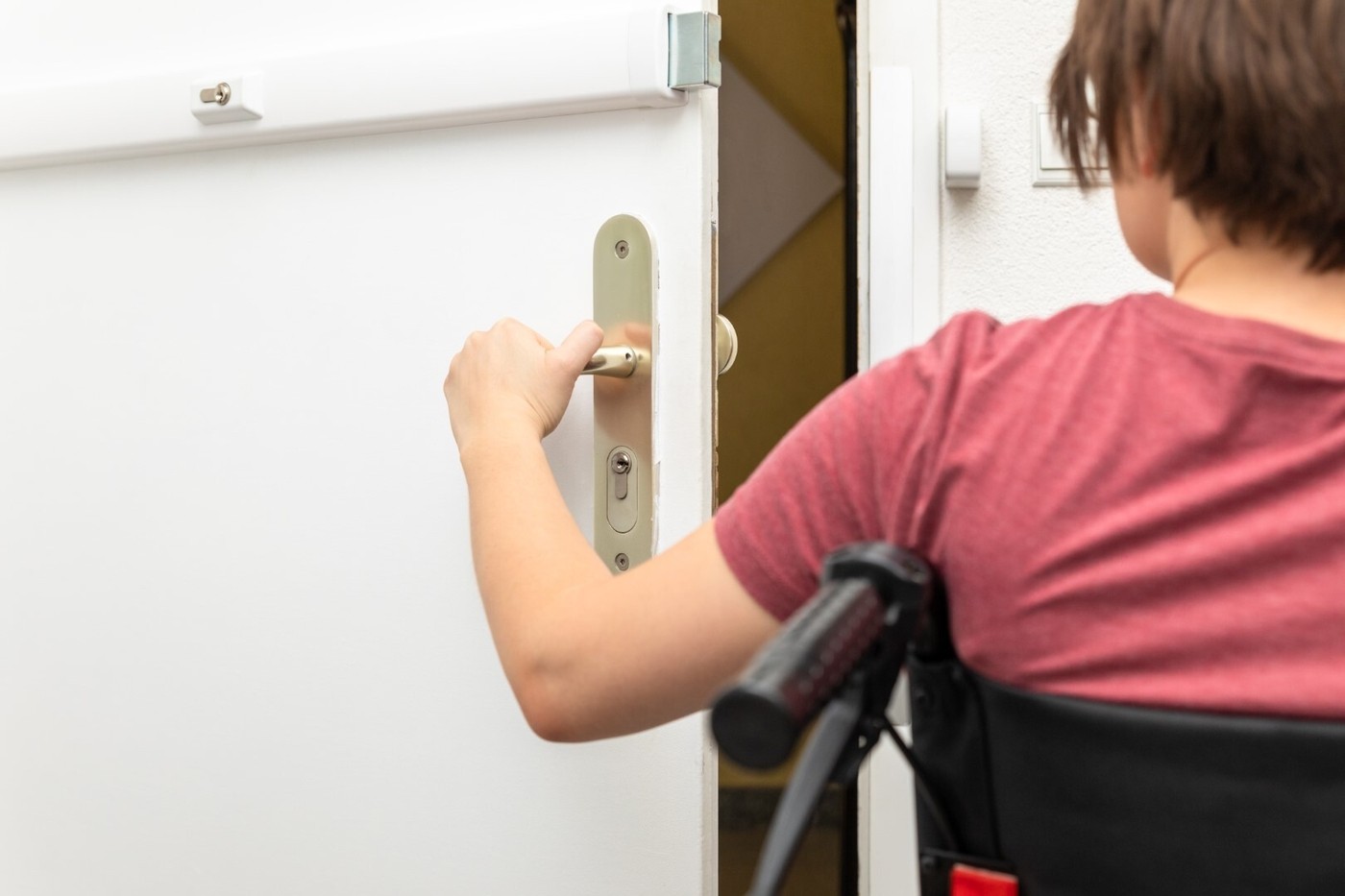 Doors present one of the first barriers for wheelchair users, from its width, to the way it opens.As a general rule, doorways should measure between 32 to 36-inches, to comfortably accommodate passage of a wheelchair.
Easy and inexpensive to install, offset hinges allow doors to swing clear of the doorway, creating an additional inch of clearance. If that's not enough, then try removing the door and its trim completely, and if you're worried about privacy, use a stylish curtain instead. Replace traditional door knobs with lever-style door handles as these are easier to open by people who struggle to reach or have hand muscle atrophy.
Hallways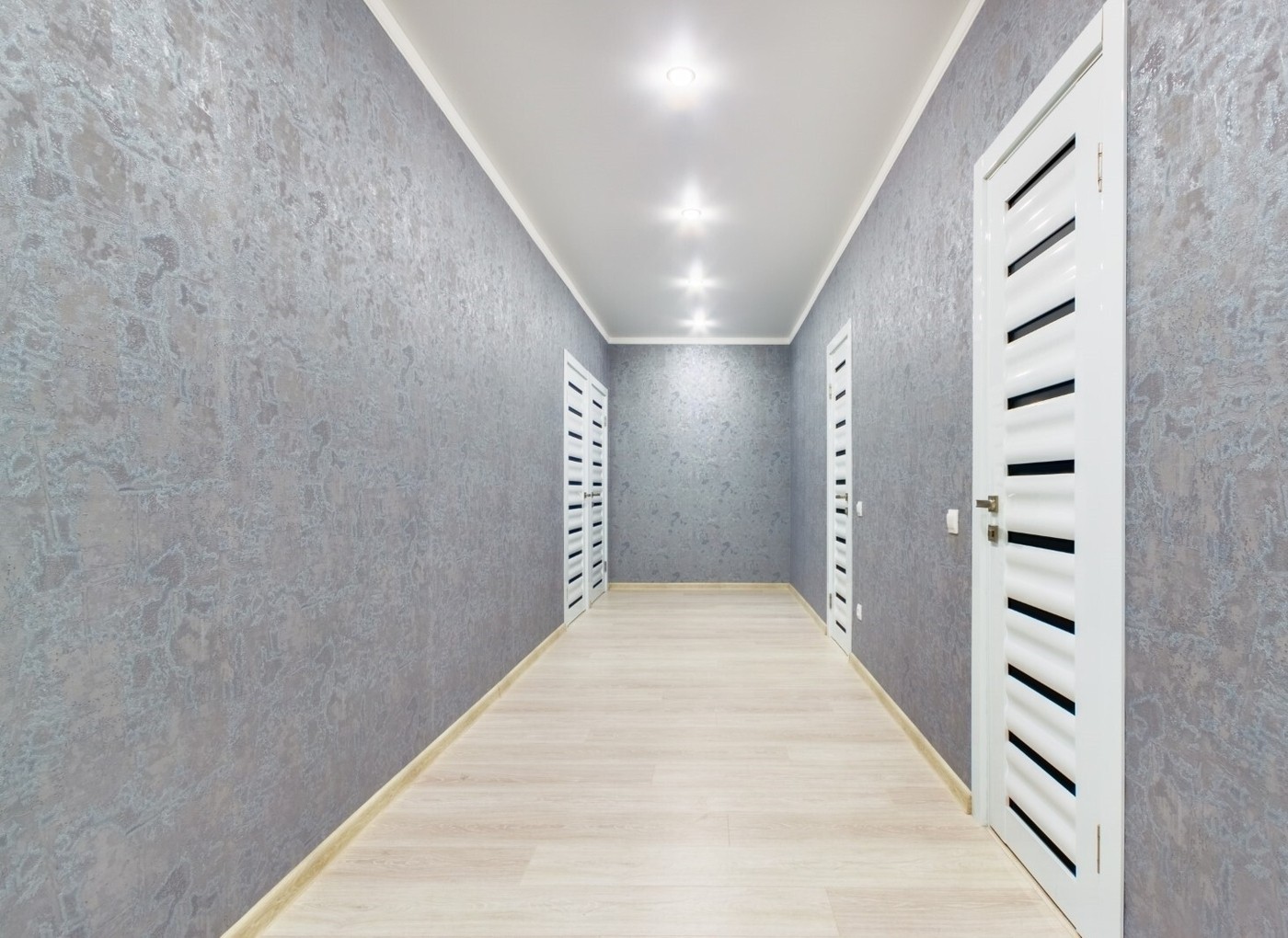 Just like doorways, hallways can also be a challenging space to maneuver, especially where space is tight or there are obstacles in the way. Hallways should be a minimum of 36-inches wide for wheelchairs to pass through. However, the wider the better, as a minimum of 60-inches are needed for a full turn. Keep hallways clear of any potential hurdles, like coat stands, shoes, or decorative furniture that may be unnecessarily narrowing or blocking an open pathway.
Almost all homes have some sort of elevation change, whether in the form of a few steps, or a door threshold. Whilst barely noticeable underfoot, even the slightest elevation can feel like a challenge on wheels. Luckily, there are a huge range of industry standard ramps available for all elevations - and many aesthetically pleasing options too!
Lighting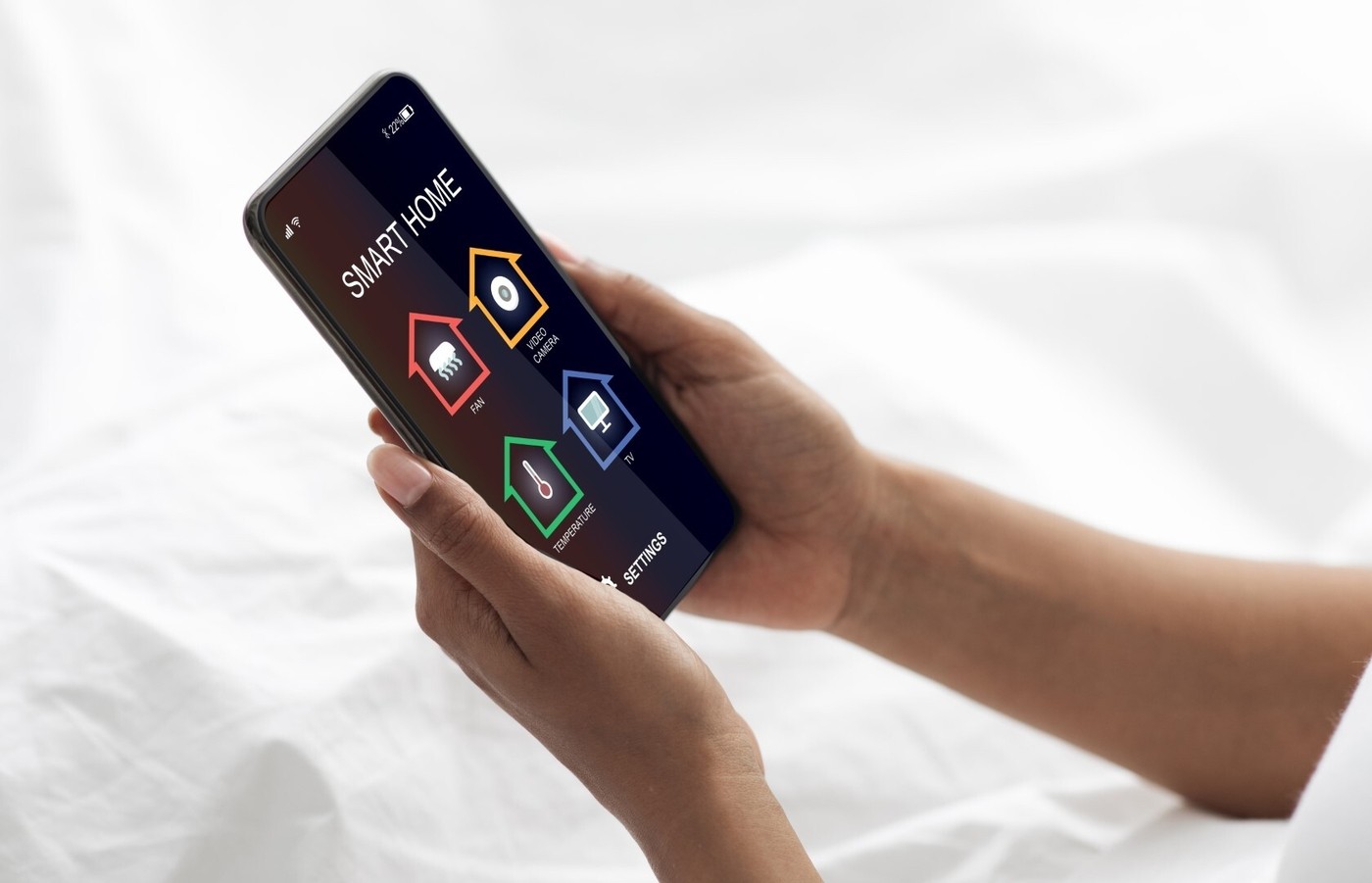 Wheelchair users face two main challenges when it comes to lighting: access to light switches and glare from under-counter lighting. Keep light switches at a maximum height of 48-inches so they can be comfortably reached when sitting.Glare problems can be avoided by using alternative light sources or energy-efficient LED bulbs.
Combat problematic light switch access, such as behind countertops or in bedrooms, with two-way switches that allow you to control a single device from two separate locations.For example, you might have one switch by the bedroom door and another within reach from the bedside.
Or, why not replace your light bulbs with smart lights that can be controlled from an app on your phone? Smart lighting provides accessibility benefits and user convenience for the whole household, as well as long-term savings on electricity!
For an extra low-cost and easy-to-install solution to those hard-to-reach switches, try light switch extenders - they're child-friendly too!
Flooring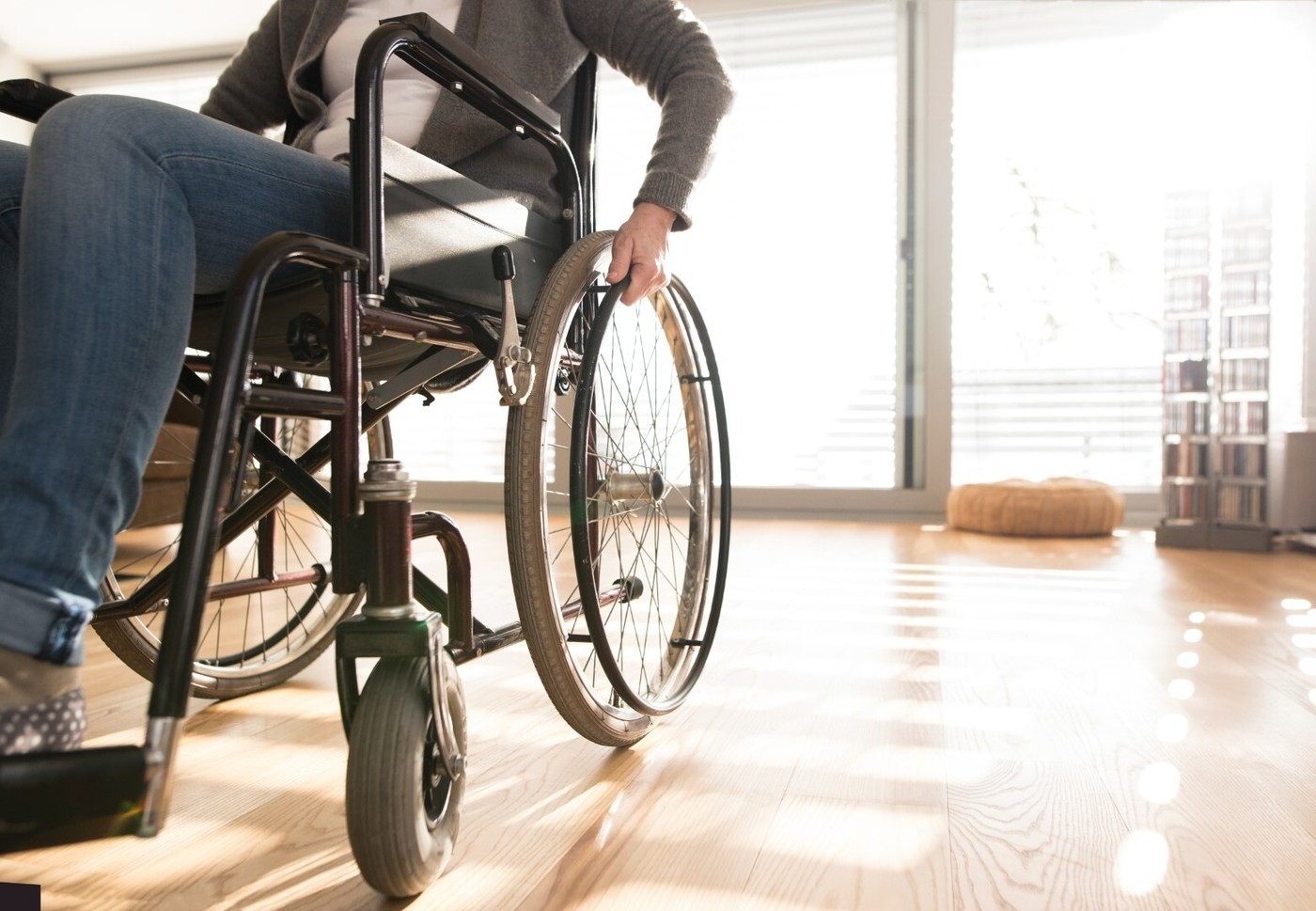 Forget about thick, high pile carpets, you need a floor that's slip resistant, durable and easy to maintain, and maneuver!
For something that's quick and easy to install, laminate or vinyl flooring are attractive, durable and economic options. For bathrooms, water-resistant ceramic tiles are practical and create a sleek and modern look. Alternatively, hardwood flooring suits a classic decor and is reliably hardwearing.
Decorate with rugs that are thin and tassel-free, to avoid getting caught in wheels. And, always use rug gripper pads to keep them securely in place.
Wheely Stylish Rooms…
Living Room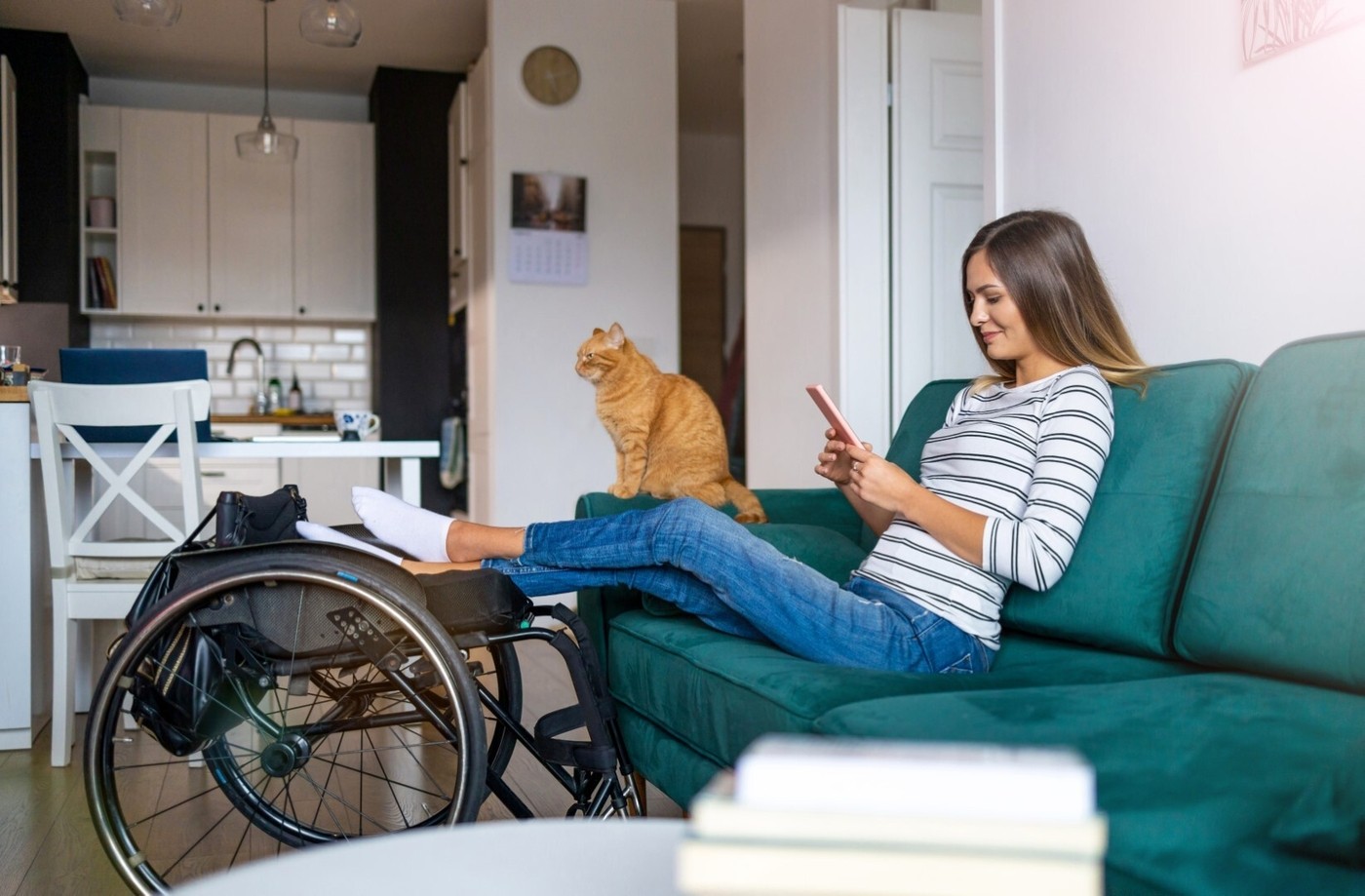 A space to sit back and relax in the evenings or to entertain family and friends, a living room should be practical, comfortable and appropriately laid out for easy maneuverability, whilst also facilitating social interaction.
Choose firm, ergonomic seating with sturdy armrests that provide support for getting in and out of the chair. Squishy, low, deep couches may be trendy, but they're wholly impractical and provide very little support.

Consider a modern power recliner. A simple push of a button makes leaning back and putting your feet up effortless. Other features, like lift access, are useful to gently tip the user forward out of the chair, whilst massage modes help relieve back pain. And, sleek modern designs mean they're no longer the bulky eye-sore they used to be!

Maximize floor space by replacing furniture normally found in the middle of the room, such as a coffee table, with side tables up against the wall. Flat screen TV's can be wall-mounted to reduce floor-based furniture.

Opt for furniture with rounded edges to prevent unnecessary injuries. And, be aware of fragile decor sitting on low shelves or side tables that could be knocked over, particularly if the individual is prone to muscle spasms.

Play some ambient music or keep up with real-time information with the help of virtual assistant Alexa. The voice-control home automation system can also control several smart devices including lighting, heating and more!
Kitchen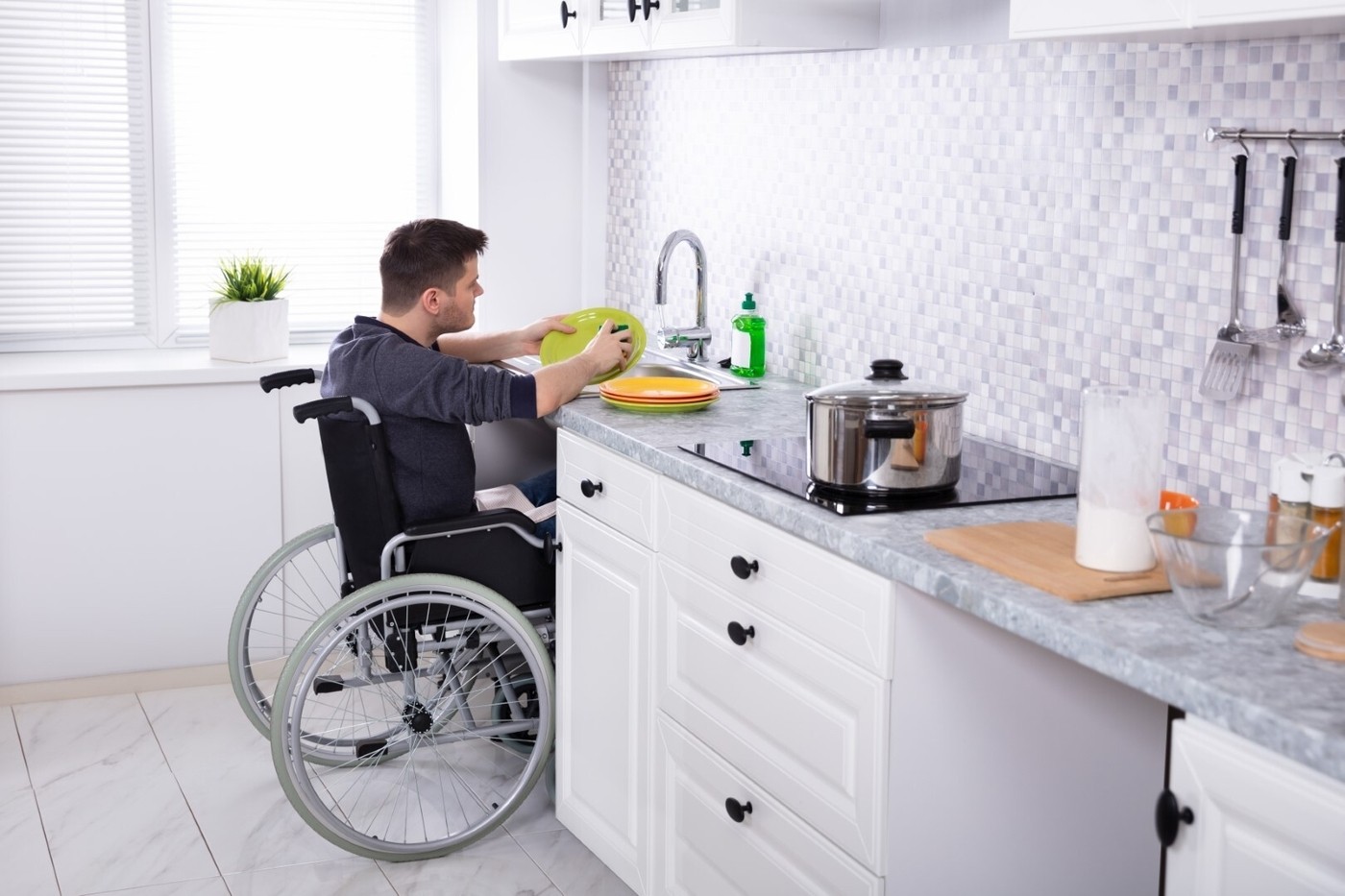 Often dubbed the 'hub of the home', the kitchen needs to be practical, easy to navigate and accessible from a seated position to make culinary creations a reality for a wheelchair user.
Remove a selection of base cabinets from under countertops and beneath the sink to make space for legs and knees to slide under. If low-level storage is at a premium, these can be replaced with portable, roll-out style cabinets instead.

Create additional lower-level countertops whilst maximizing space by installing pull-out style cutting boards and work surfaces.To be comfortably used from a seated position, aim for a height of 28 to 34-inches.

Replace cabinets with full-extending storage drawers or Lazy Susans to maximize storage potential.

Keep appliances and frequently used items, like glasses, dishes, and spices, at low-level. Replace a full-size refrigerator with a side-by-side refrigerator and freezer, and make sure all appliances are installed on the ground floor.

Gather family and friends around a rounded pedestal dining room table. That way there are less legs to maneuver and sharp corners to avoid.

Replace sink faucets - in the kitchen and bathroom - with a sensor alternative and side-mount it for greater accessibility.
Bathroom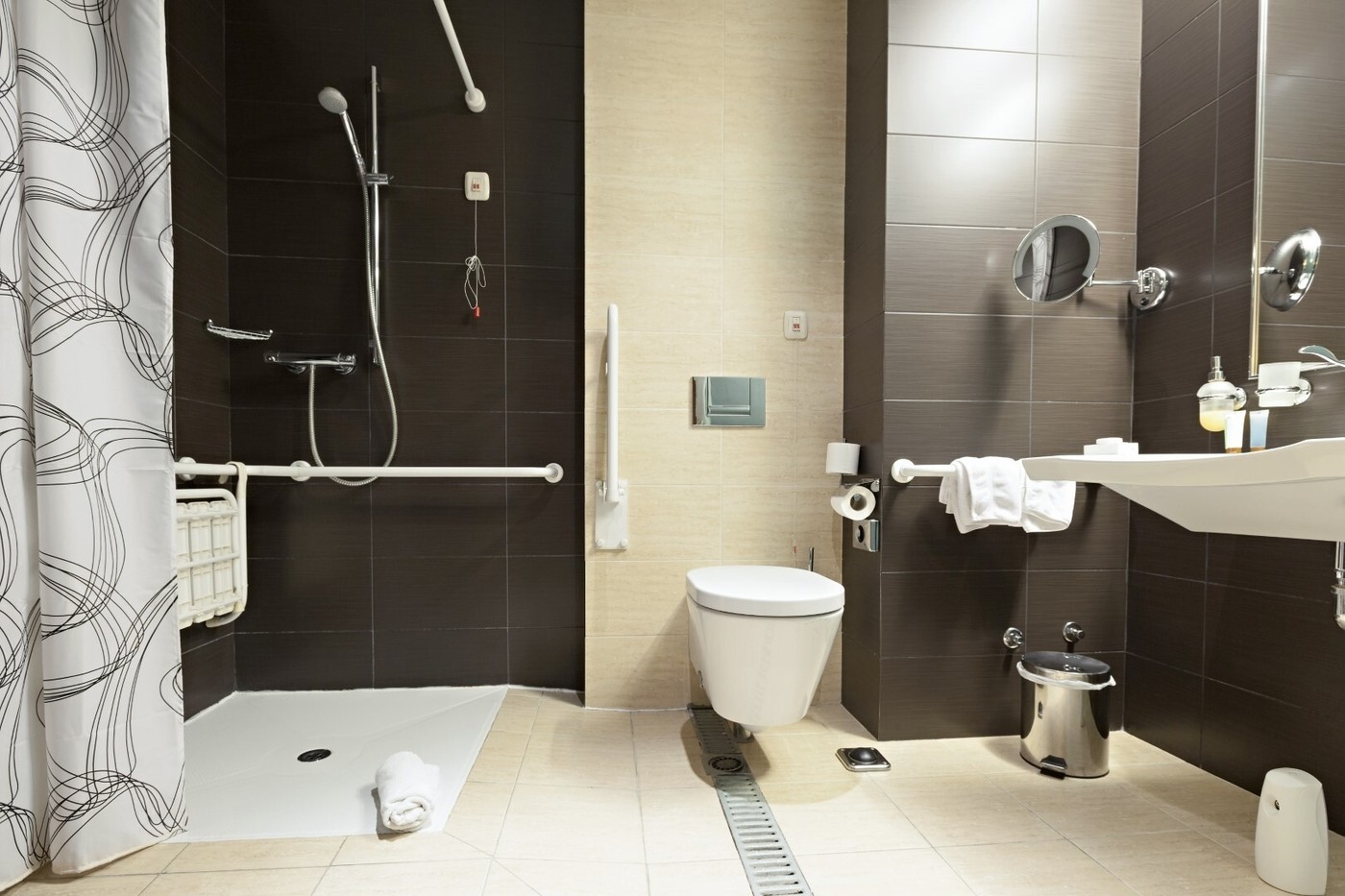 More than serving a fundamental hygienicpurpose, bathrooms are where we perform our daily self-care rituals, or retreat for a moment of privacy. Make bathing less of a daunting task and more of the soothing activity it's meant to be.
Remove any cabinets beneath the sink for knee clearance. Wall-mounted sinks tend to be the best choice for a wheelchair-friendly bathroom and should be mounted no higher than 34-inches.

Find a mirror big enough for all household members and mount it just above sink height. For small bathrooms, pivot mirrors that tilt up and down provide more viewing area and have a traditional appeal, fit for retro, subway-tiled bathroom designs. And, for even illumination, consider installing side mount lighting either side of the mirror.

Go for a roll-in, slip-resistant and spacious shower with effective drains that are flush with the surface. Smaller tiles with more grout on show reduce slip.

Install grab bars at standing and sitting height and a fold down shower seat that can be folded away discreetly after use, so as not to obstruct other household members.

Opt for a slider rail shower kit that suits everyone's needs with a height adjustable and removable shower head; the hose should have a minimum length of 60-inches. Make sure all toiletries and towels are conveniently located too.

Adjust the toilet seat height by installing a thicker toilet seat, or using a plastic insert. The recommended height, that is both comfortable and easy to transfer to from a wheelchair, is 17 to 19-inches.Place toilet roll holders slightly forward from the toilet seat, and install foldable grab bars to provide additional support.
Bedroom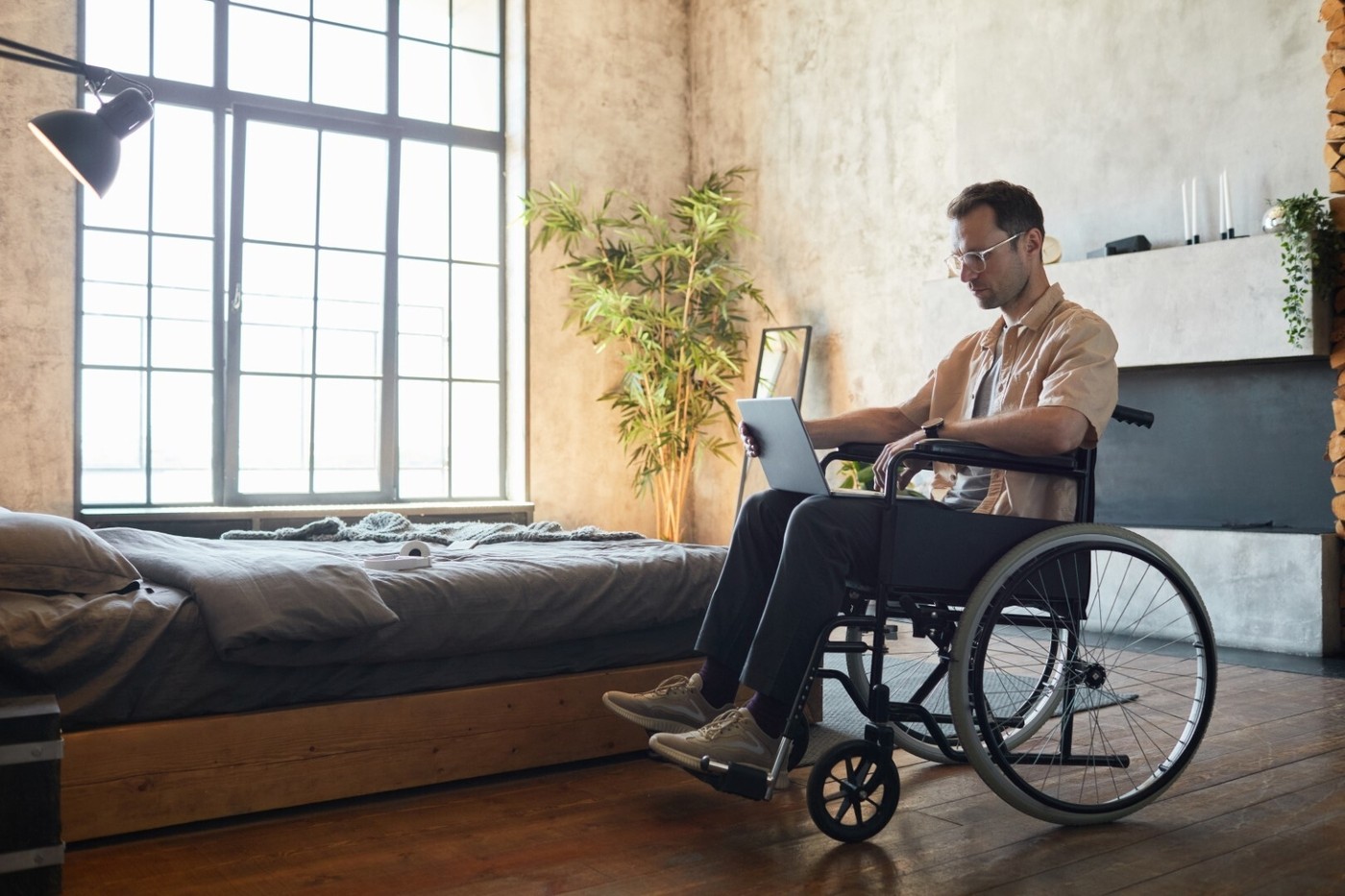 A space to wind down, relax and recharge our batteries, create a peaceful sanctuary and safe space.
Place the bed center stage with access from both sides; a minimum of 36-inches is required. For a smooth transition to and from a standard wheelchair, aim for a bed height of 19 to 20-inches.

For added independence, invest in an electric adjustable bed that helps with sitting up and lying down.

Use every inch of wardrobe storage with pull-down rods and pull-out shelves. More practical than a pole with a grabber, electric pull-down rods lower rails to a comfortable height, at the push of a button. Similarly easy to use and install, pull-out shelves improve access to the back of our shelves and drawers. Keep clothes shelves at a maximum of 54-inches high.

Off with the doors! Show off your clothes and shoes with a trendy open wardrobe - it'll encourage you to keep it neat and tidy too!

Make space for a wall-mounted full-length mirror, so you can check yourself (and your outfit) out with ease.
And remember, make your house your home. Fill it with things that bring you happiness and joy.