Looking to renovate your kitchen cabinets? Not sure what cabinets will fit your aesthetic? If you are asking how to choose the perfect cabinet style, then this blog post is the answer to your kitchen cabinet reno dreams!
Whether you are looking for cabinets to match your brand new kitchen or just want to add new life to the cabinetry you already have, this list is sure to bring new ideas and inspiration and guide you through the latest kitchen cabinet trends.
Most Popular And Trending Kitchen Cabinet Ideas
Shaker Style Cabinets - Simple and Classic Kitchen Cabinets
If you are looking for a classic, simple, functional kitchen cabinet style, you are looking for shaker style cabinets.
These cabinet doors have a flat panel door that is framed by four pieces, creating a "border" look on the door. They provide a clean look that will suit most modern kitchens, and can be matched with any door knob to add interest. Shaker style cabinets are usually made from high-quality American wood such as cherry, maple, hickory, and quartersawn oak, making them a solid investment for your kitchen.
This is one of the most common kitchen cabinet styles, and they are characterized by their flat panel doors with rail frames. Shaker style cabinets are best suited to minimal, single-color palettes as painting the frame and the middle panel different colors can look messy if done wrong.
For the best look, shaker style cabinets should be cleaned regularly as it can collect dust and dirt in the joint where the frame meets the flat panel of the door.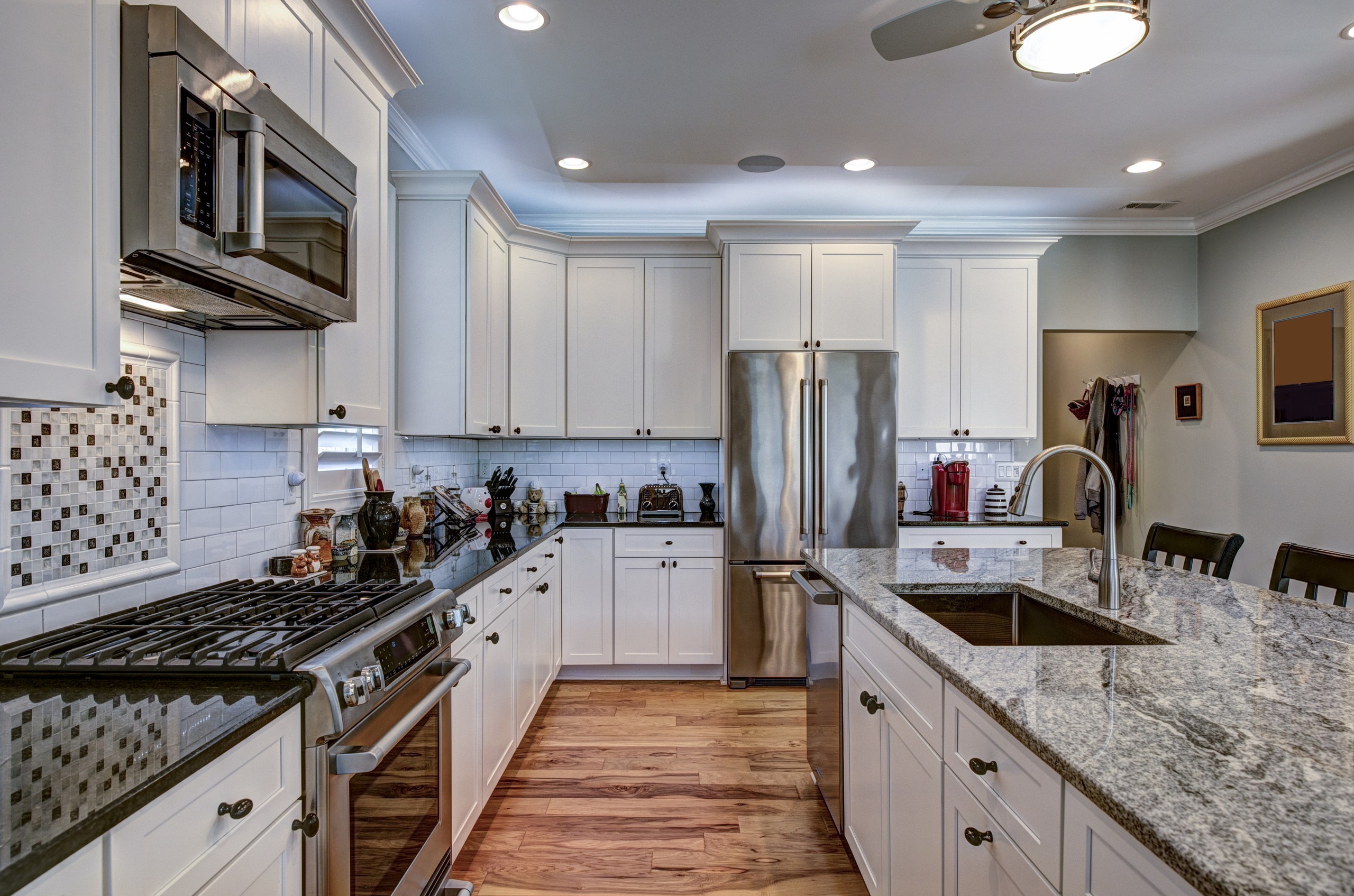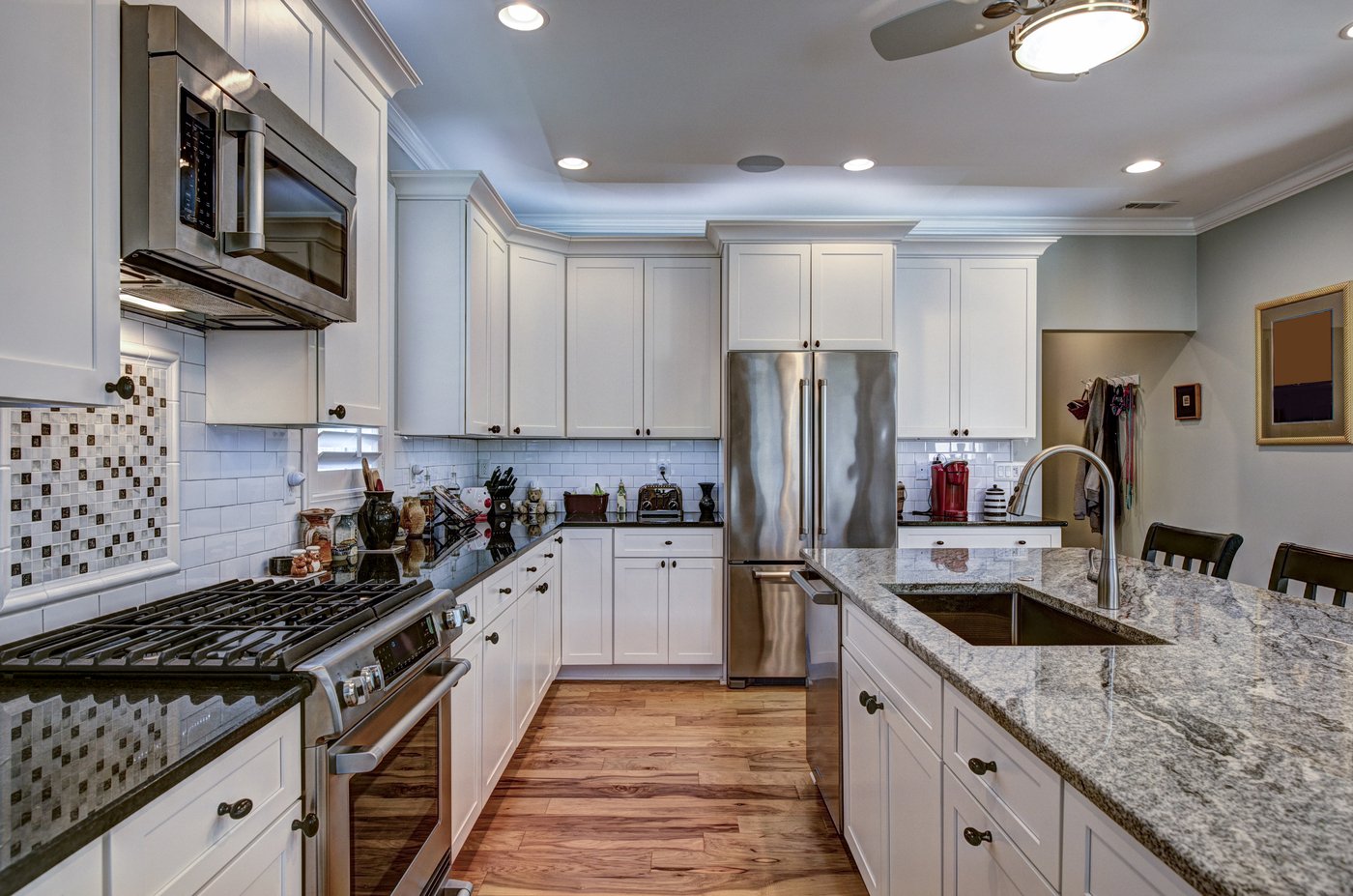 Glass Front - Unique, Interesting Kitchen Cabinet Style
Glass front kitchen cabinets are one of the best ways to add interest to your kitchen without adding anything extra. With glass front cabinets, you can have the aesthetic appeal of open shelving minus the extra cleaning that comes with it.
These cabinets have sturdy outer-frames, and allow you to present your best dishware, cookbooks, plants and other kitchen decor in a way that adds a beautiful focal point. Displaying your kitchenware in this way with glass-front cabinets is perfect for people that want to add the "homey" touch to their kitchen space. For extra ambience, you can even think about installing flush lights inside the cabinets themselves.
While these make great dust-free display cabinets, it does mean that everything that is visible needs to be arranged to avoid clutter. For best results, try not to over fill glass cabinets- keep them for the best display pieces!
You should also make sure to invest in cabinets that have a thicker safety glass to avoid any dangerous breakages.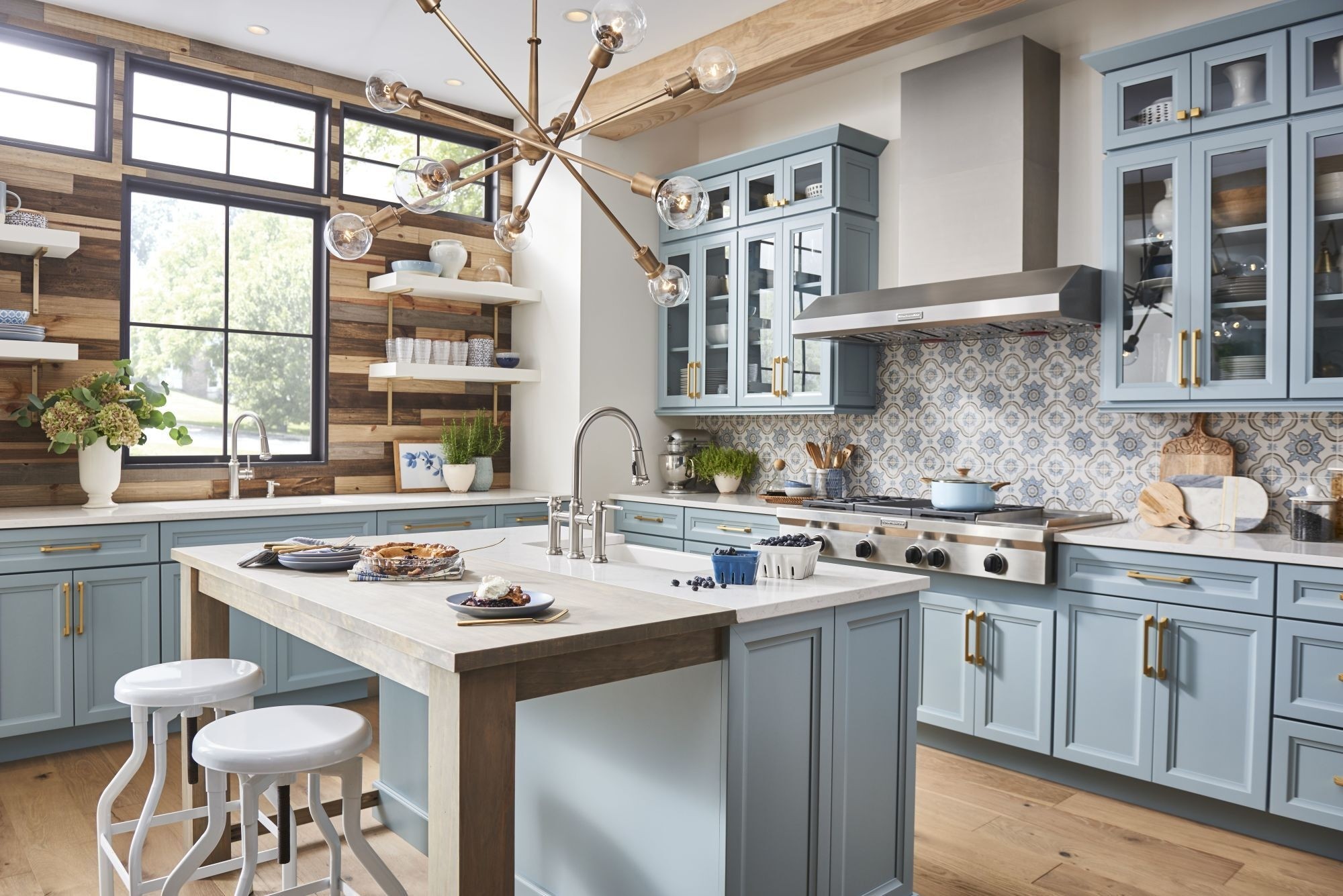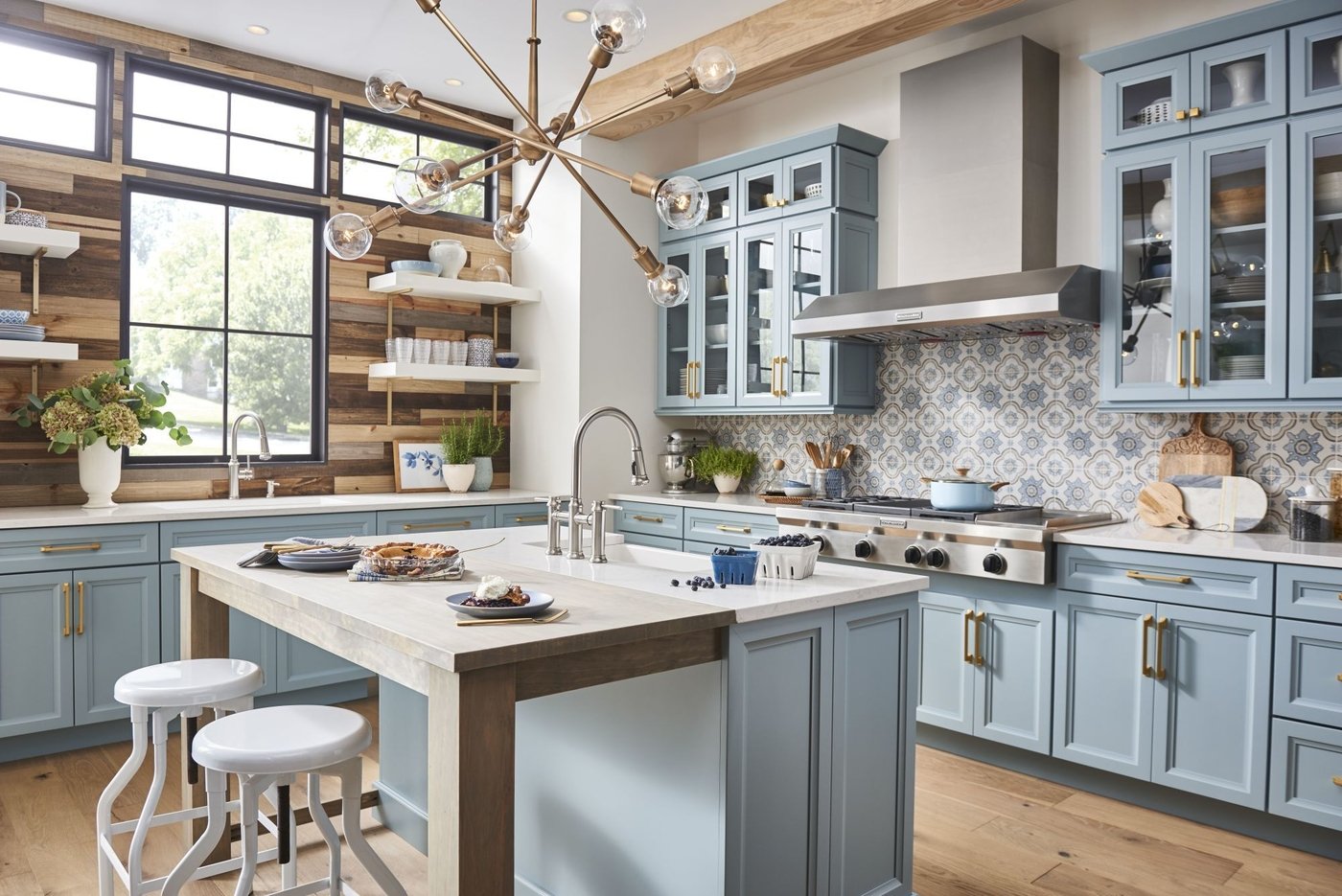 Beadboard Cabinets For a Cottage Style Kitchen
Many people dream of the perfect cottage style kitchen. Beadboard kitchen cabinets can help make that dream a reality!
Beadboard cabinets are characterized by their rows of thin vertical planks with spaces in between each one, known as "beads". This tambour style is trending not only for cottage style kitchens, but for faux-retro renovations as well.
The beads and the planks give this cabinet door style unique texture and will bring the country farmhouse or cottage style kitchen aesthetic into any kitchen, old or new.
The best part about the beadboard style of kitchen cabinets is that it can make a modern kitchen look more classic or farmhouse, but it can also add interest to an older kitchen. One thing to look out for? The cracks and crevasses in this cabinet style can be difficult to keep pristine and dust-free!
This is a style that you can have a lot of fun with. Where many people opt for white or neutral kitchen cabinets, these quaint styles let you opt for more courageous color choices like pale blue, yellow or green pastels. You can even play around with different textures on the raised panels for added interest.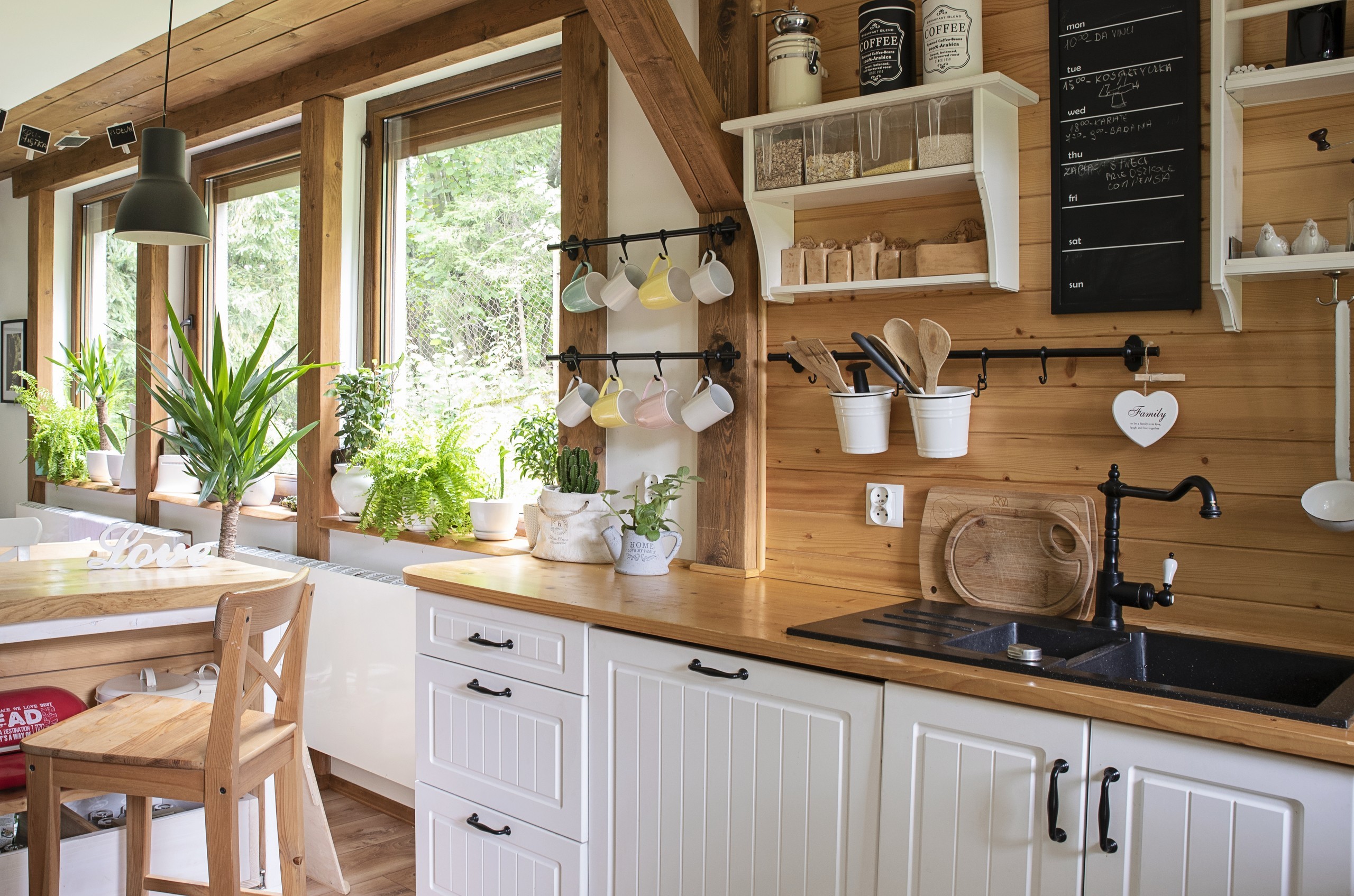 Slab Cabinets For the Ultimate Modern Kitchen Design
For low-maintenance cabinets that still scream modern style, slab cabinets are the style for you. They have an incredibly sleek, simple design with no visible handles, hinges or edges. Slab cabinets are usually made from MDF and covered in melamine, laminate or Thermofoil which gives it its sleek and easy-to-clean properties.
Slab cabinets can also be a more cost effective kitchen cabinet option as they require less labor and materials. If you hate cleaning these are also a great option as there are no corners, edges and handles for the cabinet doors to collect dust.
Slab style kitchen cabinets are the best choice for a modern, minimal kitchen with simple lines and streamlined edges.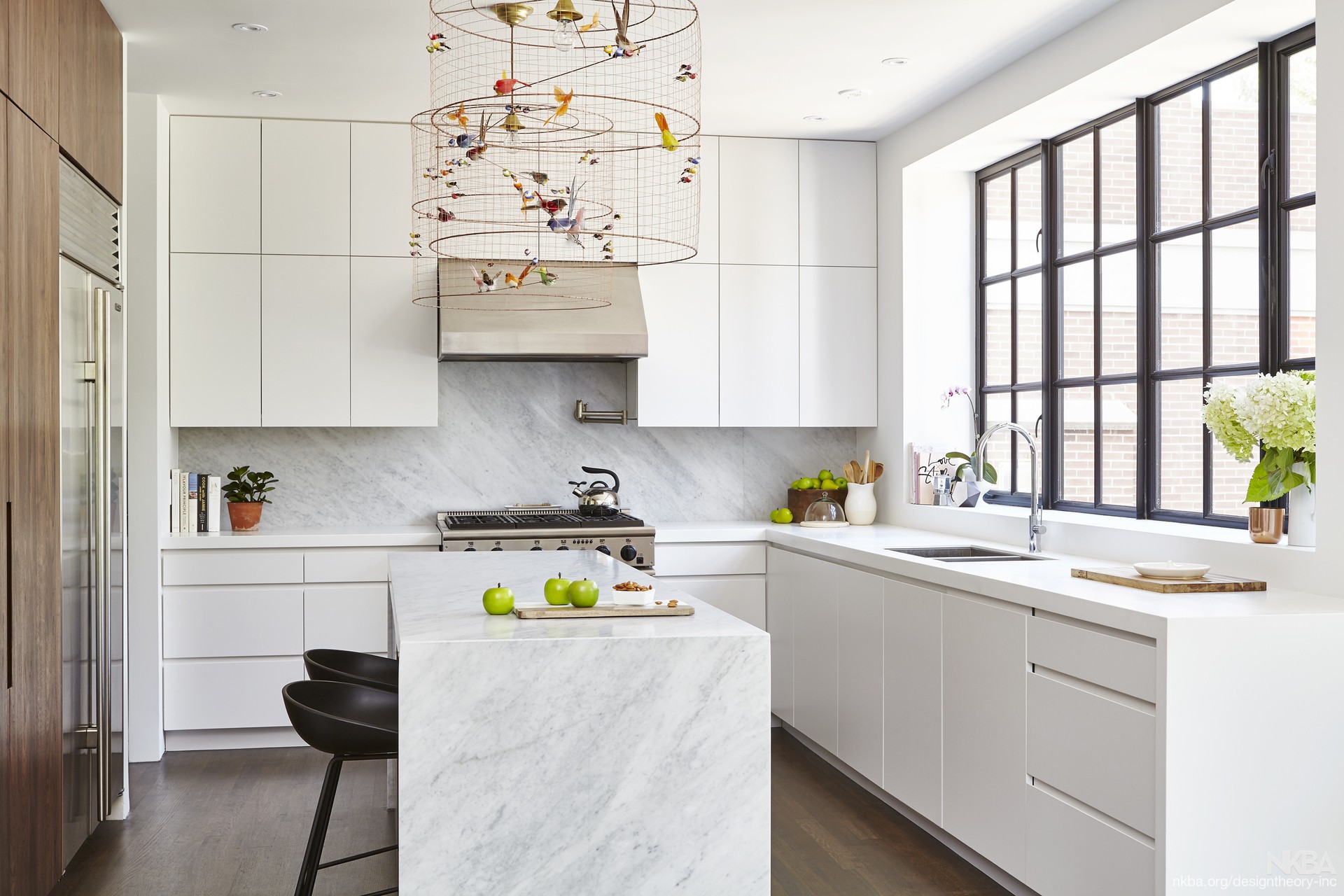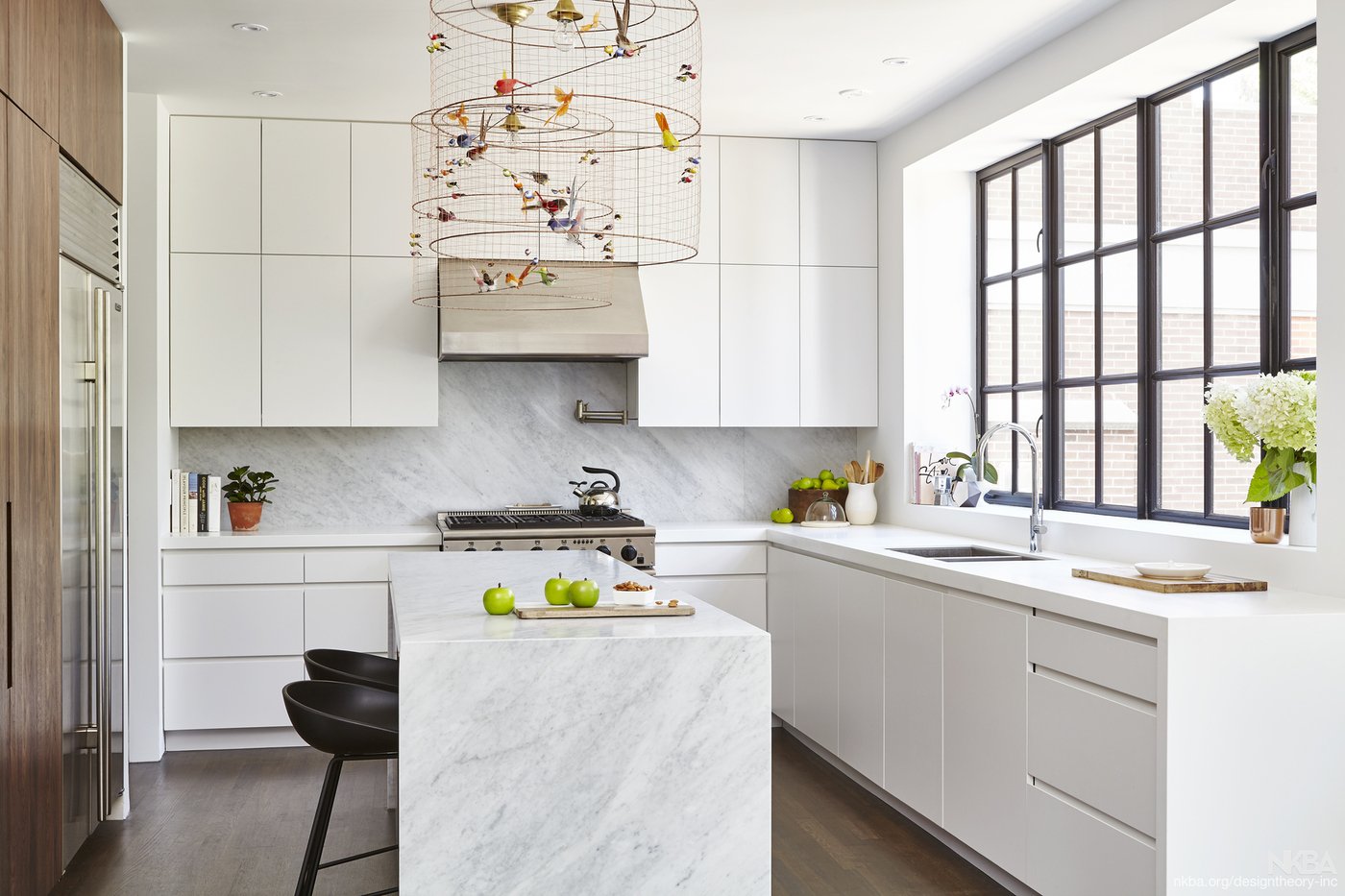 Plywood Kitchen Cabinets - Strong and Durable
For strong and durable kitchen cabinets, you could consider plywood cabinetry. For projects like kitchen cabinets, this is not the cheap plywood that is used for things like sheathing and construction. Instead, this cabinet design is sturdy, durable and holds the sleek shape and covering ("veneer") that is so desirable in kitchen renovations. This type of ply has a much smoother finish and lamination.
Plywood kitchen cabinets are an especially good choice for higher cabinets as they are lighter than particle board cabinet boxes. This is particularly useful if you are self-installing your cabinets or plan on having them up high.
Plywood can be more expensive than its particle-board counterpart, however due to its durable nature and sleek lamination, this can be a worthwhile investment.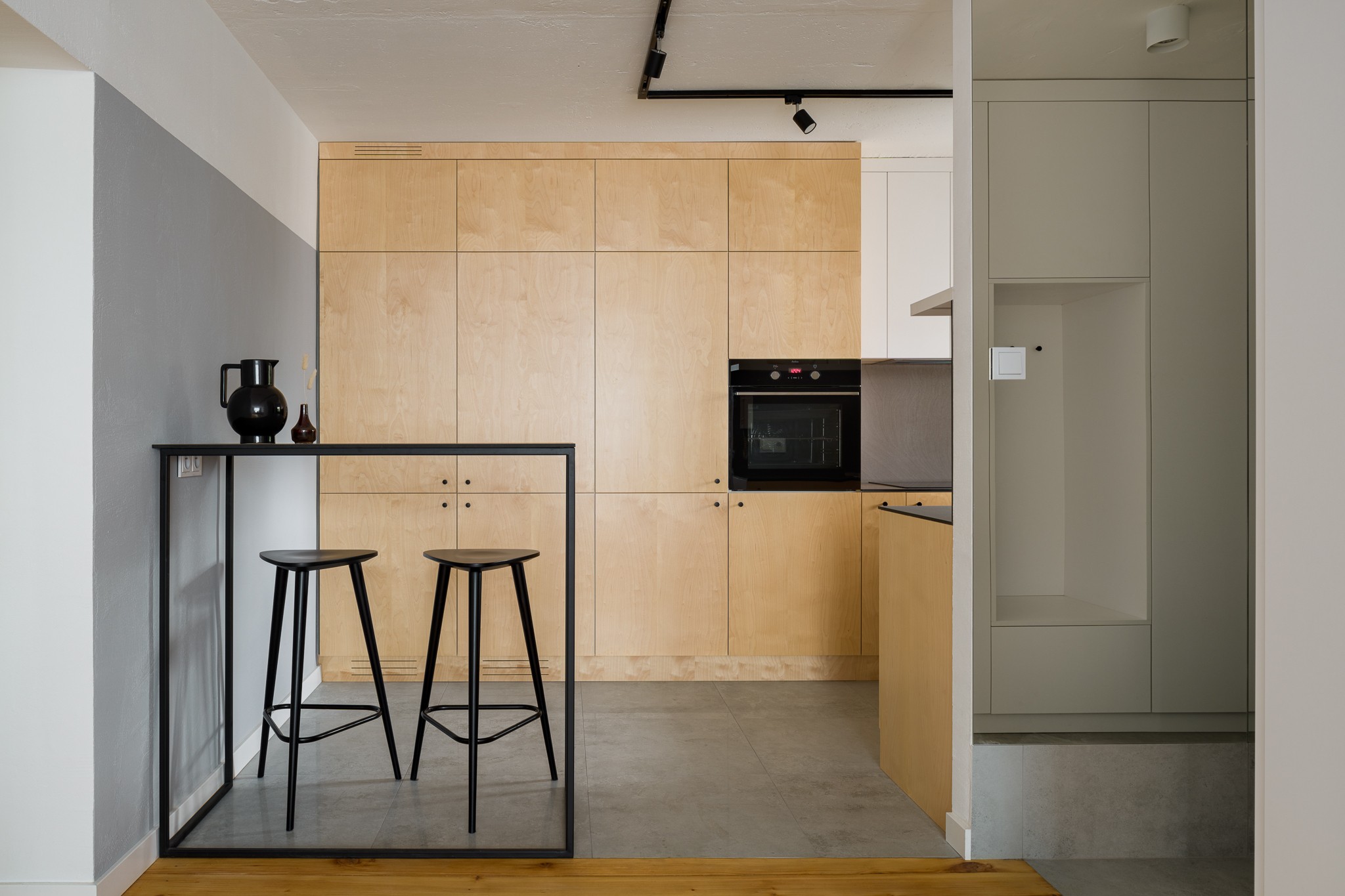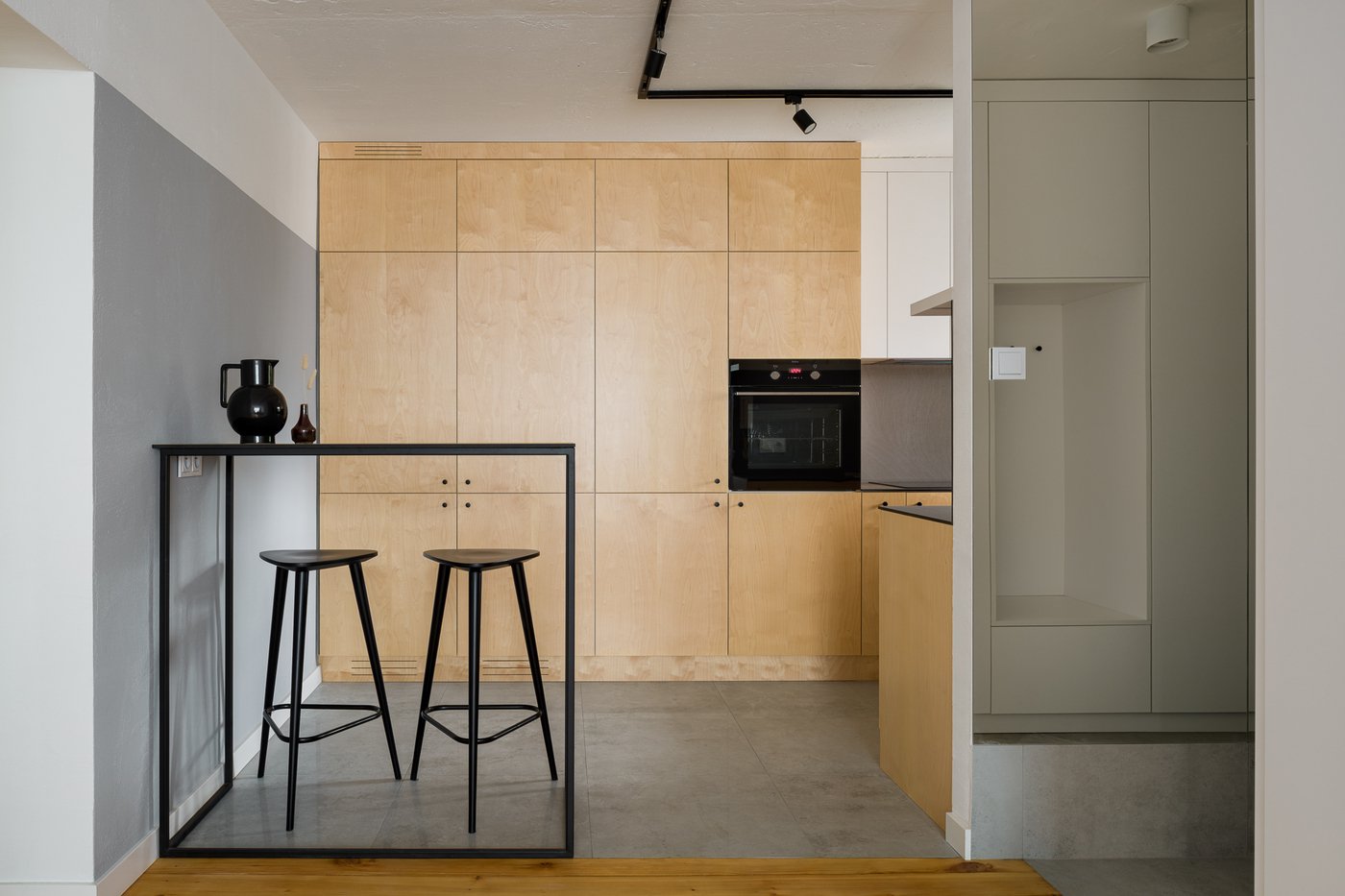 Louvered Style Cabinets - Unique and Homey
If you can imagine your grandma's old pantry door, you can probably picture the classic louvered style kitchen cabinets. These are doors that have angled, horizontal wooden slats on the front to allow ventilation.
Like the beadboard cabinet style, the louvered cabinet doorsadd a touch of classic farmhouse and can be used as a unique style point. Rather than doing all cabinet doors in this style, this would suit a cupboard used specifically for something like a pantry where it would become musty without air. It is also a good style for cupboards used for laundry, clothes drying or close to a radiator.
You could also replace one of your existing cabinet doors with a louvered style one to create a mini pantry for items such as potatoes, garlic and onions. Cute and functional!
Rustic Wooden Kitchen Cabinets
For a warm, inviting kitchen that you will love to come home to, raw wooden cabinets are the choice for you.
For the best results, focus on the untouched qualities of the wood that opt out of glossy stain finishes and paint. This moves away from the classic, modern kitchen renovation that you could choose out any catalogue to a one-of-a-kind rustic kitchen space.
Though you will want wood that has been treated in some way for durability and hygiene, this aesthetic thrives on imperfection and the natural character of the wood. This style would fit just as easily in a cosy, modern home as it would in a country or mountain cabin, and you can create warmth and depth with different types of wood- birch wood is classically used as a lighter shade, and hickory is a rich, dark color with bold grain patterns.
For truly unique kitchen cabinets, get creative with your hardware. Rubbed brass or wrought iron hardware creates a beautiful, rustic juxtaposition with the natural wood style.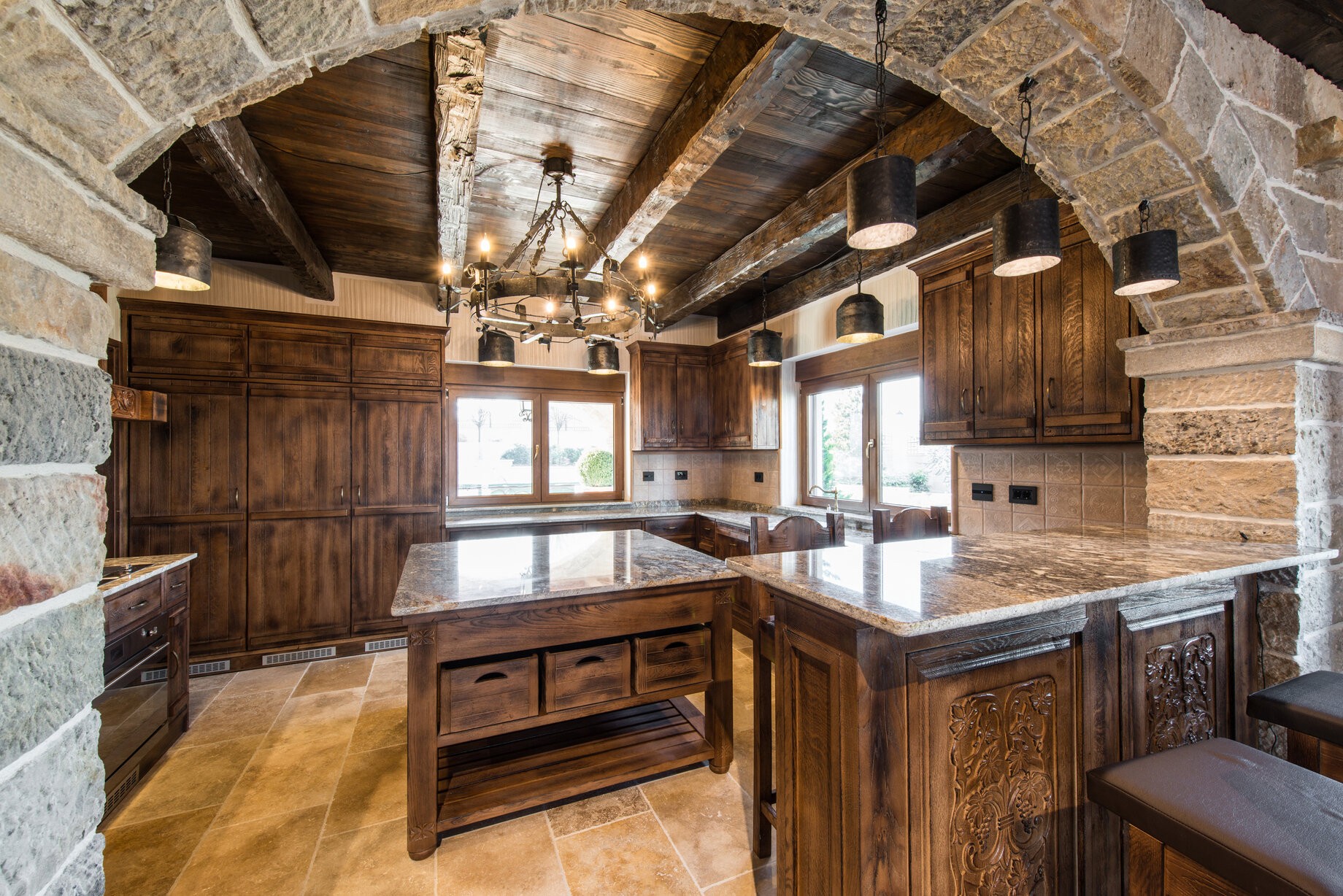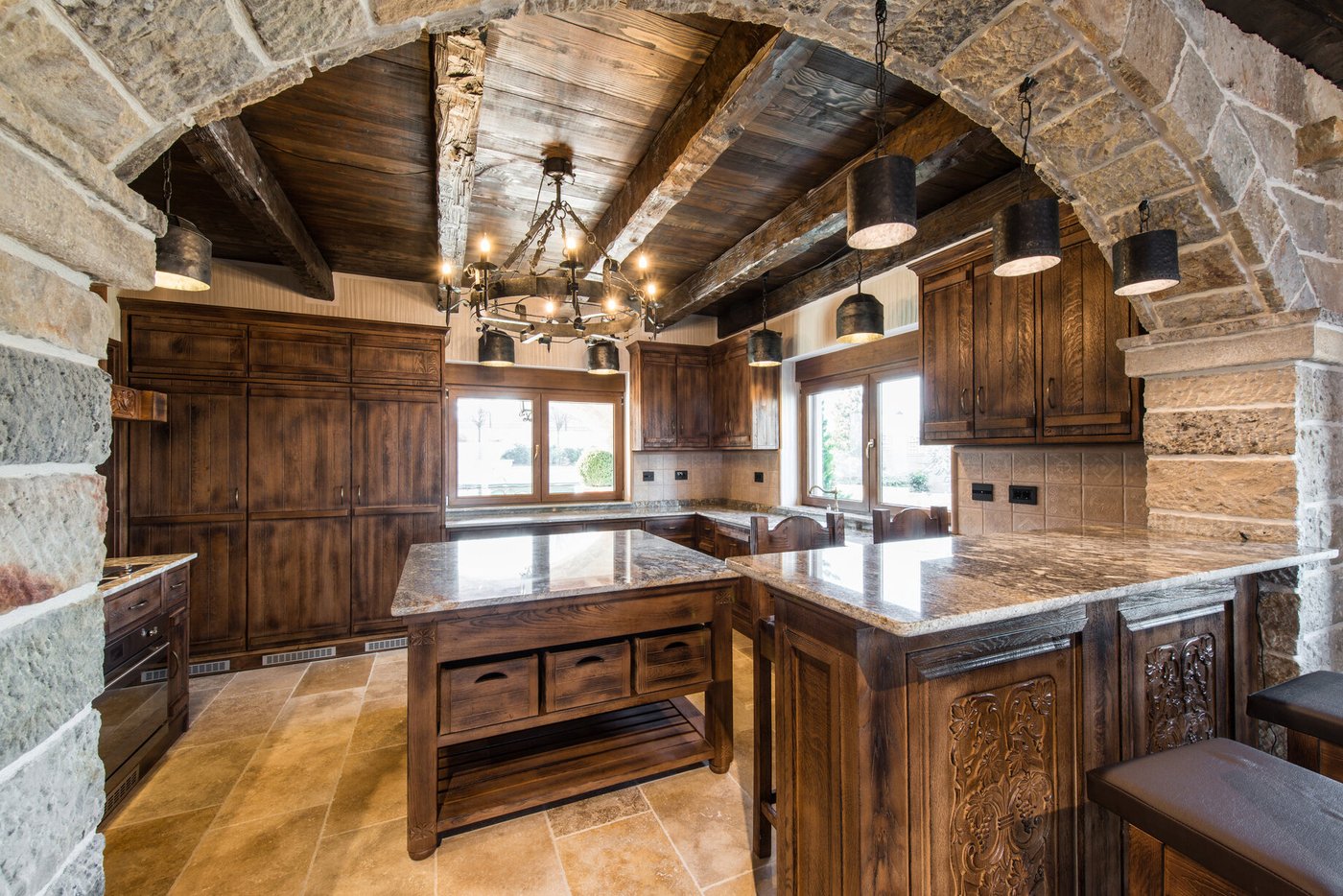 Minimal Contemporary Style Cabinets for a Sleek Modern Kitchen
Calling all minimalists! Contemporary cabinet styles are characterized by their flat surfaces and minimal hardware. At first glance, these are the kinds of kitchen cabinets where you can hardly see the joins of each individual cupboard, providing a sophisticated, uniform look.
Contemporary kitchen cabinets are perfect for anyone who wants a clean look where nothing catches the eye, and loves to organize everything neatly away in its place. It has minimal or non-existent hardware like door knobs, and usually comes in man-made materials such as metal, concrete, plastic, glass, or manufactured wood. Think clean edges, and clean surfaces.
As well as suiting a modern minimalist, these cabinets are space efficient so they are great for smaller kitchens.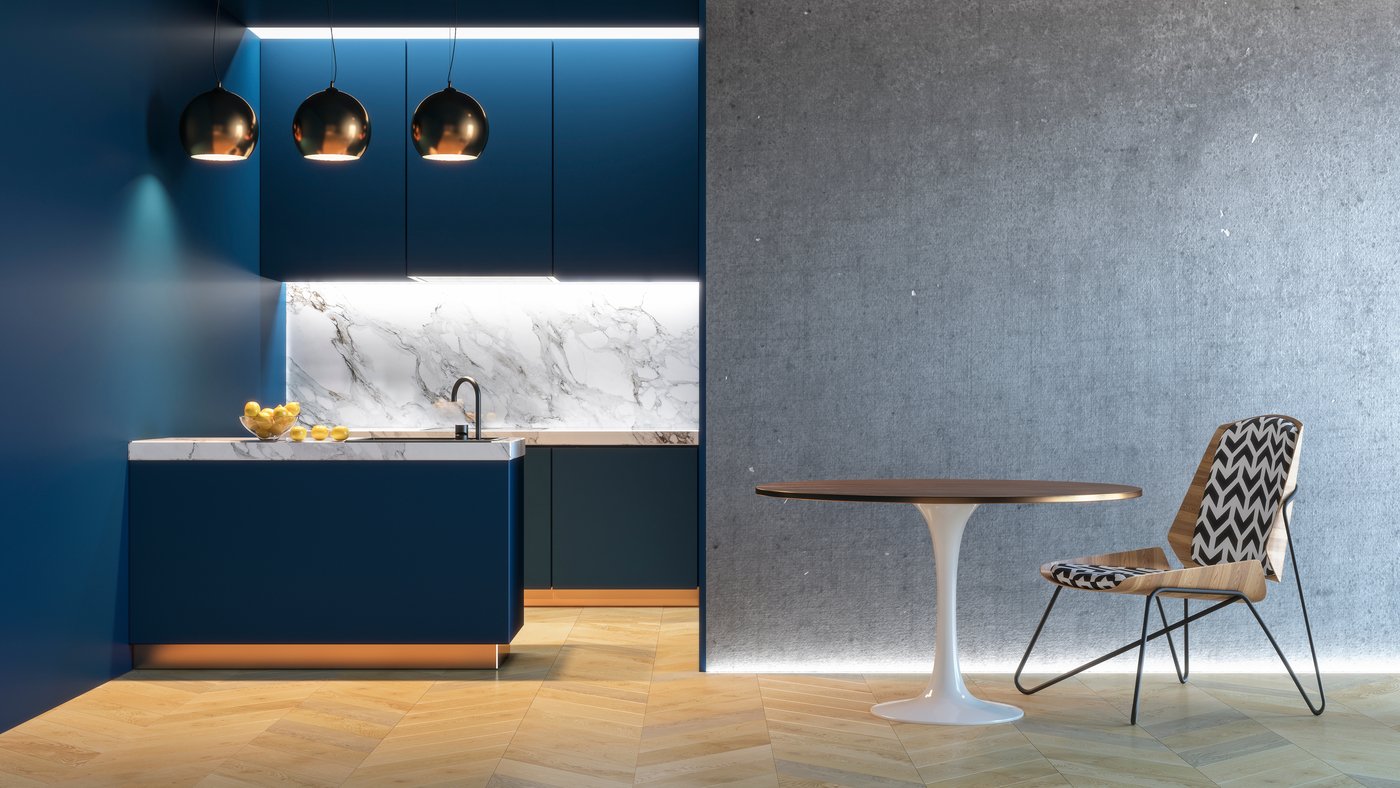 Floating Shelves Instead of Kitchen Cabinets
If you are dreaming of a kitchen that could come straight from a home design magazine, then you might opt for floating shelves instead of cabinets.
Floating shelves are shelves that are attached directly to the wall without any visible hardware, and create a space for you to curate all of your best dishware, cookbooks, plants, and utensils that you use often.
These can be made to fit with a range of materials, and work well with a combination of closed wall cabinets to tidy away items you don't use all the time. This way you can display the most aesthetically pleasing dishware to get your kitchen. Floating shelves work best when you have a bit more space in the kitchen as open shelving can risk looking cluttered if you do not organize it on a regular basis.
Want a top tip? Floating shelves are perfect near the stove so that your most-used items are within reach and off the bench-space.