Just because it's usually considered a humbler appliance, it doesn't mean that any kitchen sink will do.
Even though they aren't as majestic as your kitchen island or as attention-grabbing as your colorful cupboards, sinks deserve more attention than we're led to believe: after all, we use them a lot more regularly than most other appliances and kitchen elements!
To avoid unpleasant surprises, here's what you should consider when buying a kitchen sink.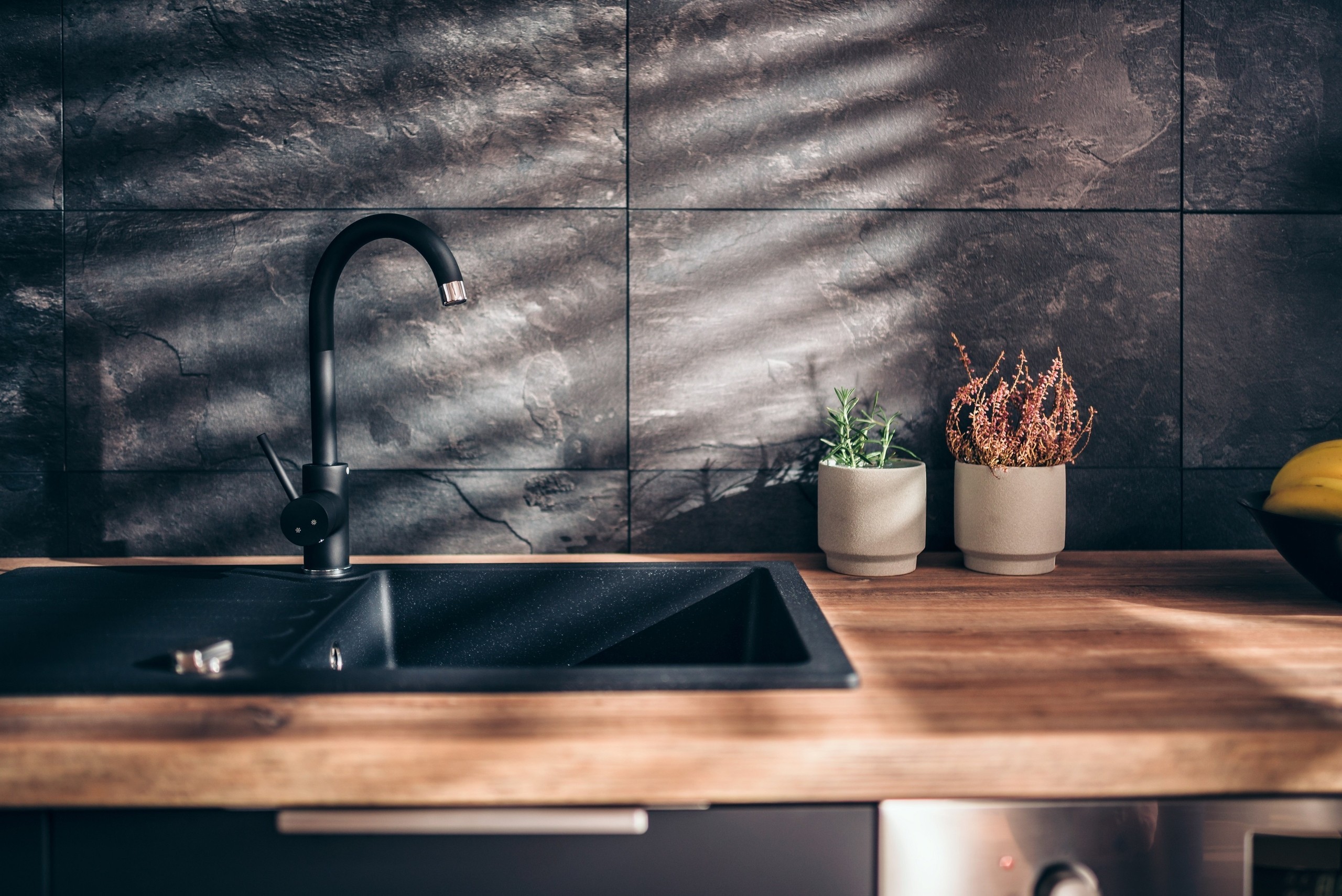 Choose between a single or double bowl…
While this can also depend on how you use your sink, let's be honest: it's mainly about space!
A double-bowl sink is usually considered the best option as it offers you a lot more flexibility by allowing you to separate dirty dishes from your actual washing up area. Because a little pile of dishes will no longer translate into an overall messy kitchen, a double-bowl model is particularly great news for larger households. However, it will obviously take up quite a lot of space;

Single-bowl sinks without a divider are a much more reasonable alternative for smaller kitchens. Plus, they do have some benefits, too: for example, by consisting of a larger bowl rather than two smaller ones, they can help you wash big pots and pans more easily, which might even suit your cooking habits better;

1.5 bowl sinks are a rarer option. However, they're definitely worth scouting for if you haven't got enough room for a second bowl but really, really want to have a small place to wash and drain your vegetables.