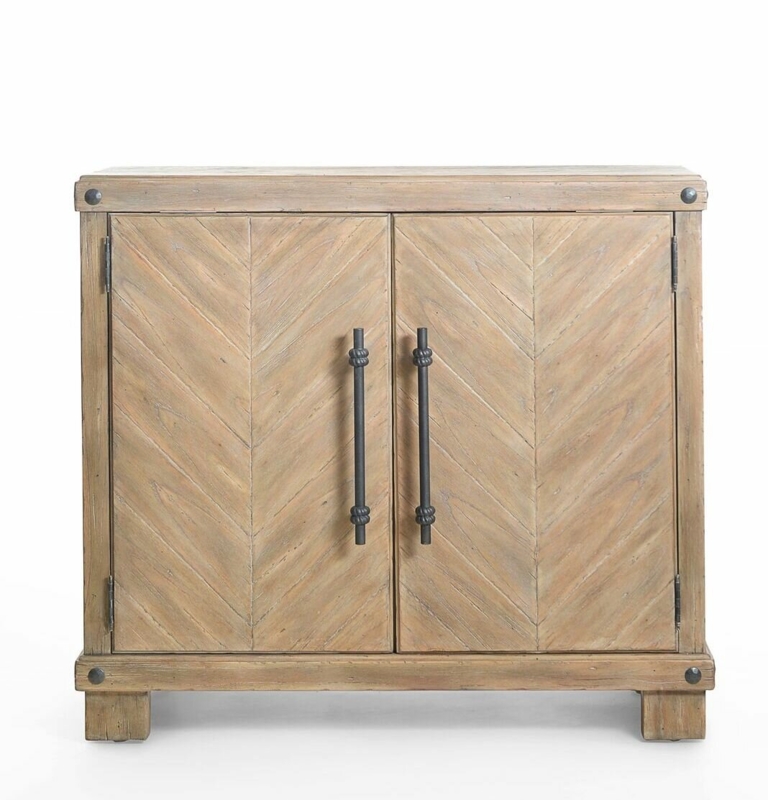 Versatile Upholstery and Accent Collection
Braxton Culler
Perfect For: Enhancing a variety of casual living area styles
What We Like: The ability to blend seamlessly into different settings
This upholstery and accent collection offers pieces that can effortlessly adapt to a wide range of styles, including coastal, rustic, transitional, and boho. Designed to bring interest and personality to any casual living area, these items suit various settings and design preferences. Enhance your space with these versatile pieces, instantly elevating the atmosphere of your living room, den, or any other cozy spot.
$913
Designer Advice:
To maximize the collection's potential, mix and match the pieces according to your personal style and taste. Don't be afraid to combine textures and colors for a truly unique and inviting space.
Merchant links are sponsored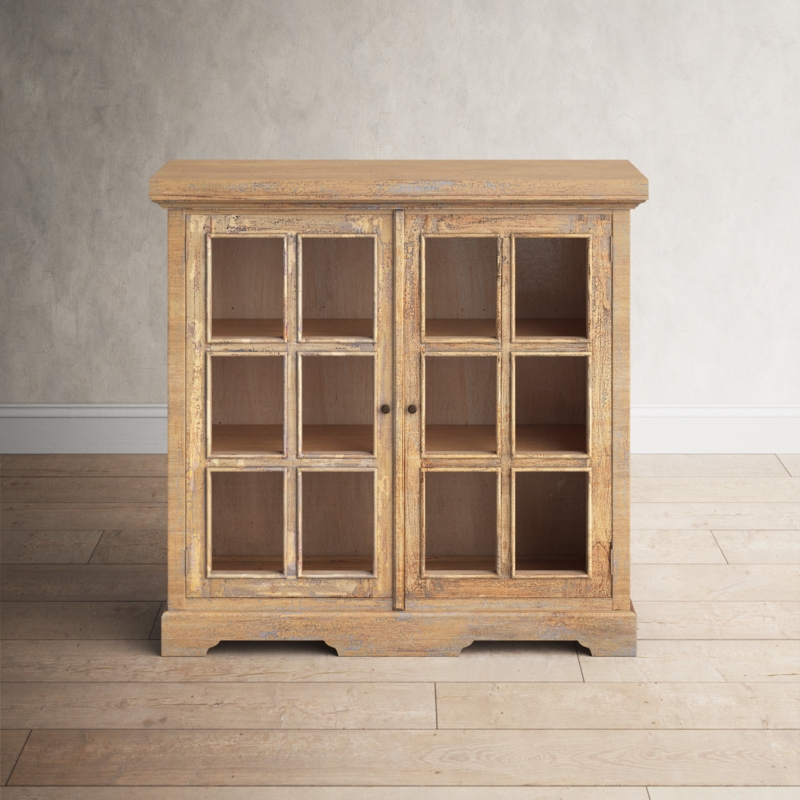 Vintage-Inspired 2 Door Cabinet with Glass Windowpane Doors
Birch Lane™
Perfect For: Showcasing and storing dishes, books, or home decor items
What We Like: Timeless patina finish on Mindi wood
This vintage-inspired 2 door cabinet combines the charm of aged furniture with the quality of a new piece. The natural Mindi wood is finished with a patina that gives it an authentic vintage look. Behind the glass windowpane doors, you'll find three spacious shelves perfect for stowing away dishes, books, or decorative pieces. Make a statement in any room with this versatile and stylish storage solution.
$922
Designer Advice:
Pair this cabinet with rustic or farmhouse-style decor to enhance its vintage appeal, or juxtapose it against modern design elements to create a striking contrast.
Merchant links are sponsored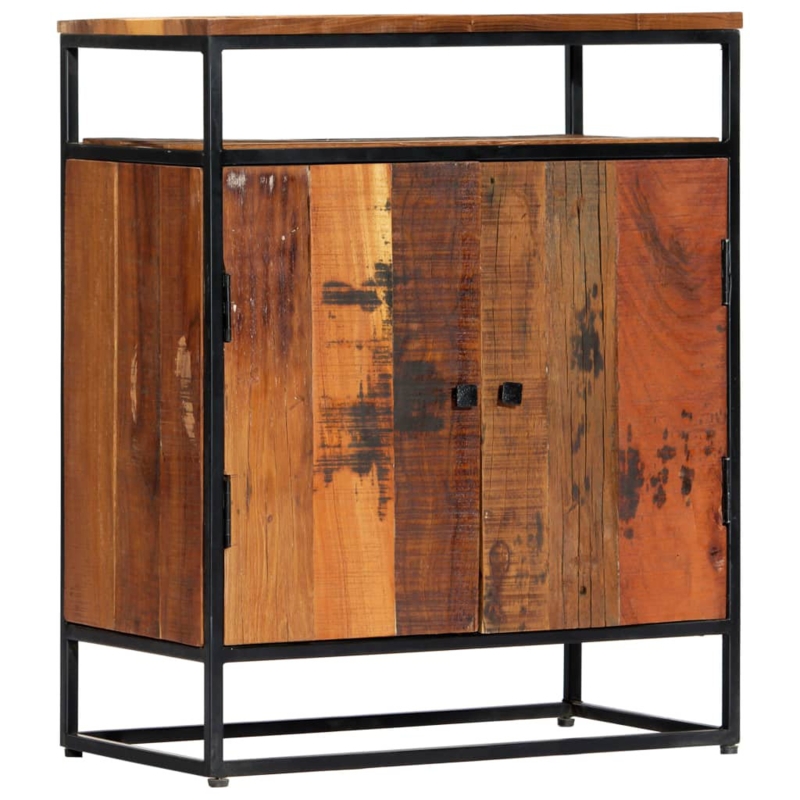 Solid Reclaimed Wood and Steel Side Cabinet
Millwood Pines
Perfect For: Adding mid-century elegance to your living space
What We Like: Unique blend of reclaimed wood and powder-coated steel frame
Our solid reclaimed wood side cabinet exudes a mid-century vibe while providing practical storage. Sourced from old building materials such as joists, floors, and support beams, this piece boasts a mix of wood types like sheesham, pine, teak, beech, oak, cedar, mango wood, and acacia. The cabinet is not only attractive and eco-friendly but also long-lasting, as reclaimed wood is already aged, weathered, and dried. The two doors and one shelf make it perfect for organizing smaller items. The powder-coated steel frame adds stability and durability, completing the look.
$449.99
Designer Advice:
To accentuate its mid-century style, pair it with furniture pieces with sleek lines, tapered legs, and bold colors or muted pastel shades. For added charm, place a table lamp or decorative object on top.
Merchant links are sponsored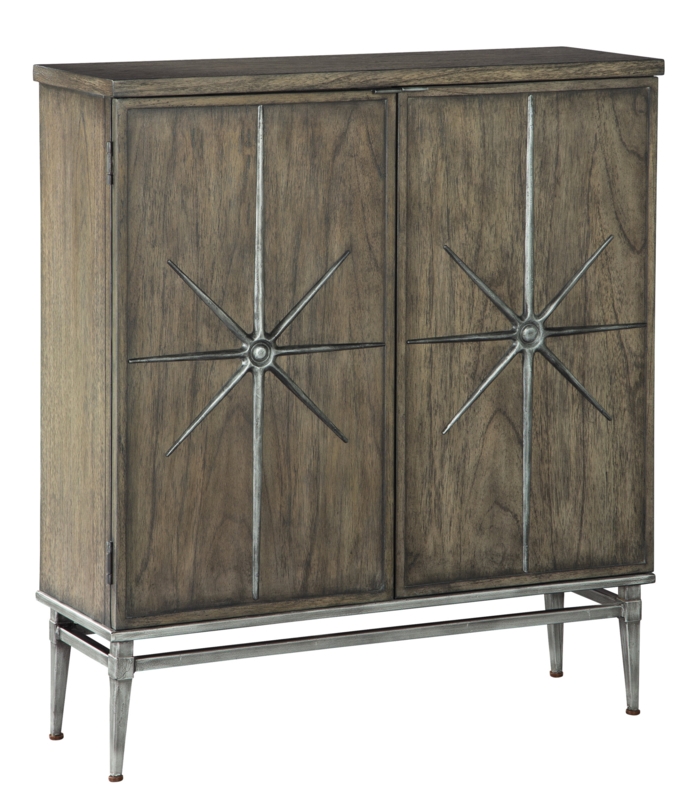 Sleek Corner Desk with Shelves
Foundry Select
Perfect For: Maximizing productivity in a small space
What We Like: Compact design with ample storage
This sleek corner desk is perfect for turning any small space into a highly functional workstation. Featuring a compact design and a convenient L-shape, it easily fits into any corner, making the most of your available room. The desk comes with multiple shelves that can accommodate books, decorative items, or office supplies, while the spacious desktop provides ample working space for your computer and other essentials. With a stylish and modern appearance, this corner desk helps improve your productivity without compromising your room aesthetics.
$1499
Designer Advice:
Pair it with an ergonomic chair that complements the desk's design and make sure to utilize desk organizers to keep your workspace clean and clutter-free.
Merchant links are sponsored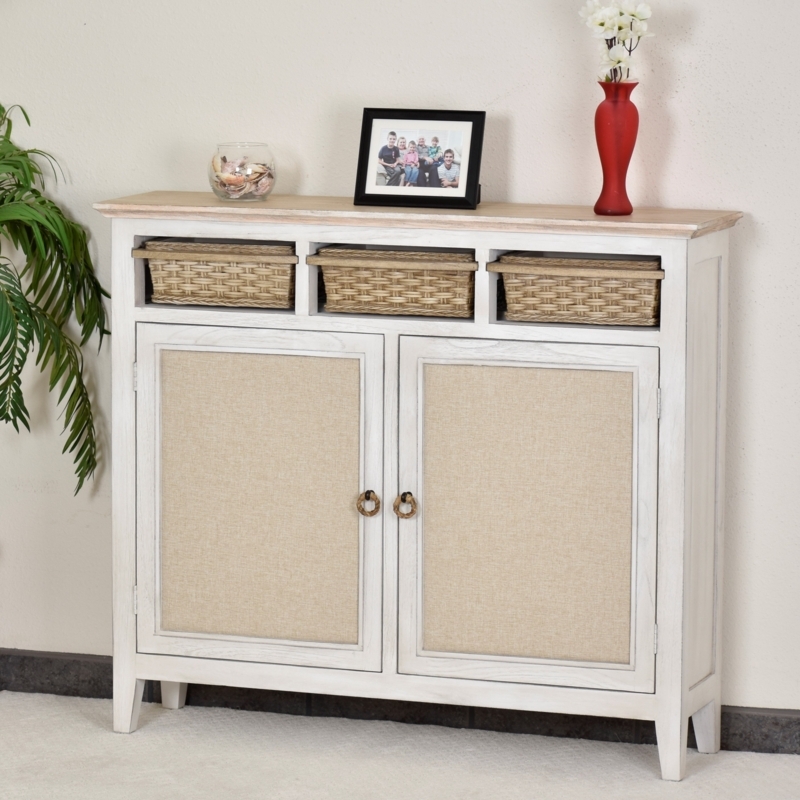 Two-Tone Casual Textured Dresser
Rosecliff Heights
Perfect For: Adding character and charm to contemporary bedrooms
What We Like: The unique combination of finishes and textures
This dresser exudes a distinct personality with its textured light brown top, distressed white base, and natural rope ring pulls. The outdoor-grade fabric on the drawers adds a contemporary touch without compromising its laid-back, casual feel. The design seamlessly blends style and function, making it a fitting addition to any bedroom in need of both organized storage and a statement piece.
$689.99
Designer Advice:
Pair the dresser with other neutral-toned furnishings and add pops of vibrant accents through accessories like throw pillows or artwork to maintain a harmonious balance between modern flair and cozy warmth.
Merchant links are sponsored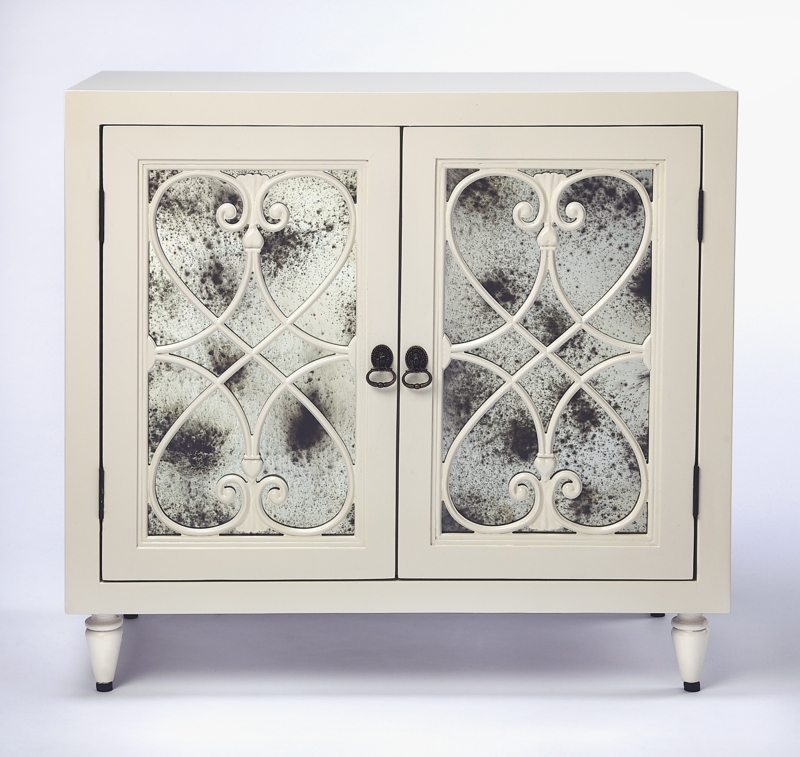 2 Door Accent Cabinet with Mirrored Panels
One Allium Way®
Perfect For: Enhancing your entryway or dining room ambiance
What We Like: Distressed antique mirrored glass panels and elegant scrollwork
This 2 door accent cabinet features a stunning fusion of distressed antique mirrored glass panels, ring pulls, and intricate scrollwork that adds character and charm to your space. Perfect for your entryway or dining room, it provides ample storage for essentials while doubling as an elegant serving station. When hosting gatherings, use the cabinet top to display a tray of cocktail mixers and create an impromptu home bar for your guests.
$589.99
Designer Advice:
Pair this cabinet with a vintage-inspired chandelier and dark wood furnishings to further accentuate its antique appeal and elevate your room's sophistication.
Merchant links are sponsored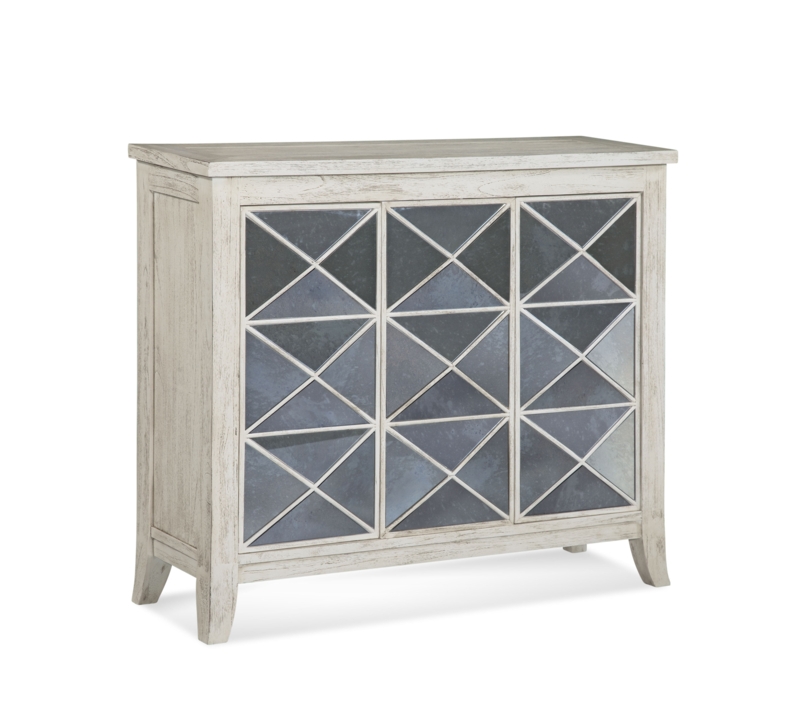 Distressed Whitewashed Cedar Chest
Braxton Culler
Perfect For: Adding a touch of coastal style to your home decor
What We Like: The stunning craftsmanship and versatile design
The Fairwind Collection brings attractive coastal vibes to this distressed and glazed, heavily whitewashed cedar chest. The solid white cedar construction ensures durability and longevity, while the polished nickel hardware and braided seagrass accents add a touch of sophistication. Ideal for use as a storage piece or simply to enhance the aesthetic of your living space, this chest offers a combination of simplicity, style, and functionality.
$2196
Designer Advice:
To create a cohesive look, pair this chest with matching items from the Fairwind Collection. Incorporate coastal-themed accessories and soft neutral colors for a well-rounded and serene atmosphere.
Merchant links are sponsored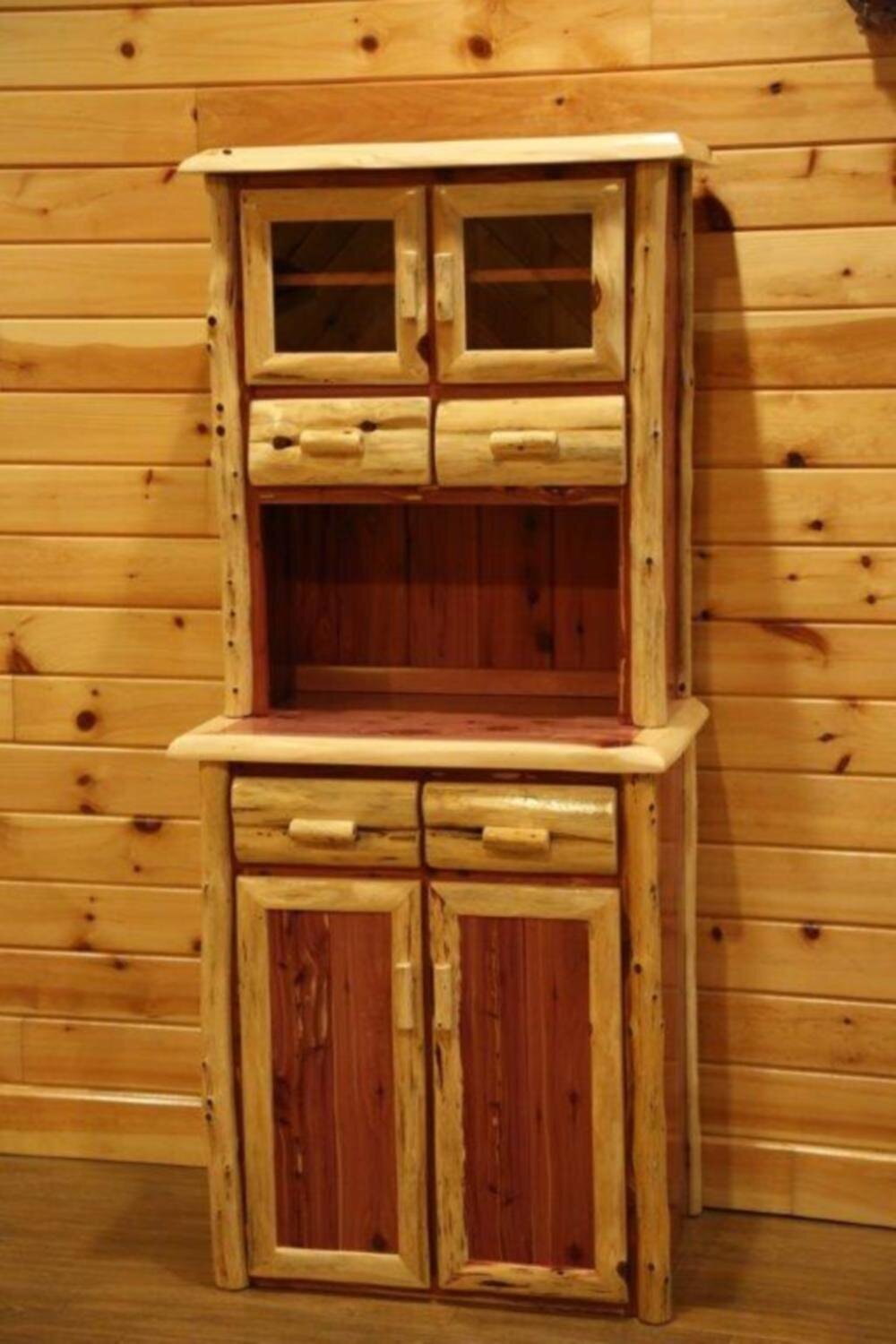 Stunning Natural Cedar Cabinets; Kitchen or Bathroom
Loon Peak®
Whether you place it in the kitchen or the bathroom, this handcrafted and stunning natural cedar cabinet will fit into any cabin or lodge style home perfectly. Exceptionally sturdy and built to last for many years to come, this Amish-made cabinet displays the natural beauty of real cedar wood.
$2906 $3849.99
Designer Advice:
For anyone seeking the handcrafted beauty of natural cedar, this rustic cabin is the perfect choice. We absolutely love the design on this one, as it features a hutch type design with both upper and lower closed cabinets. Measuring 72 inches tall and 32 inches wide, you will have plenty of room to store your necessities.
Merchant links are sponsored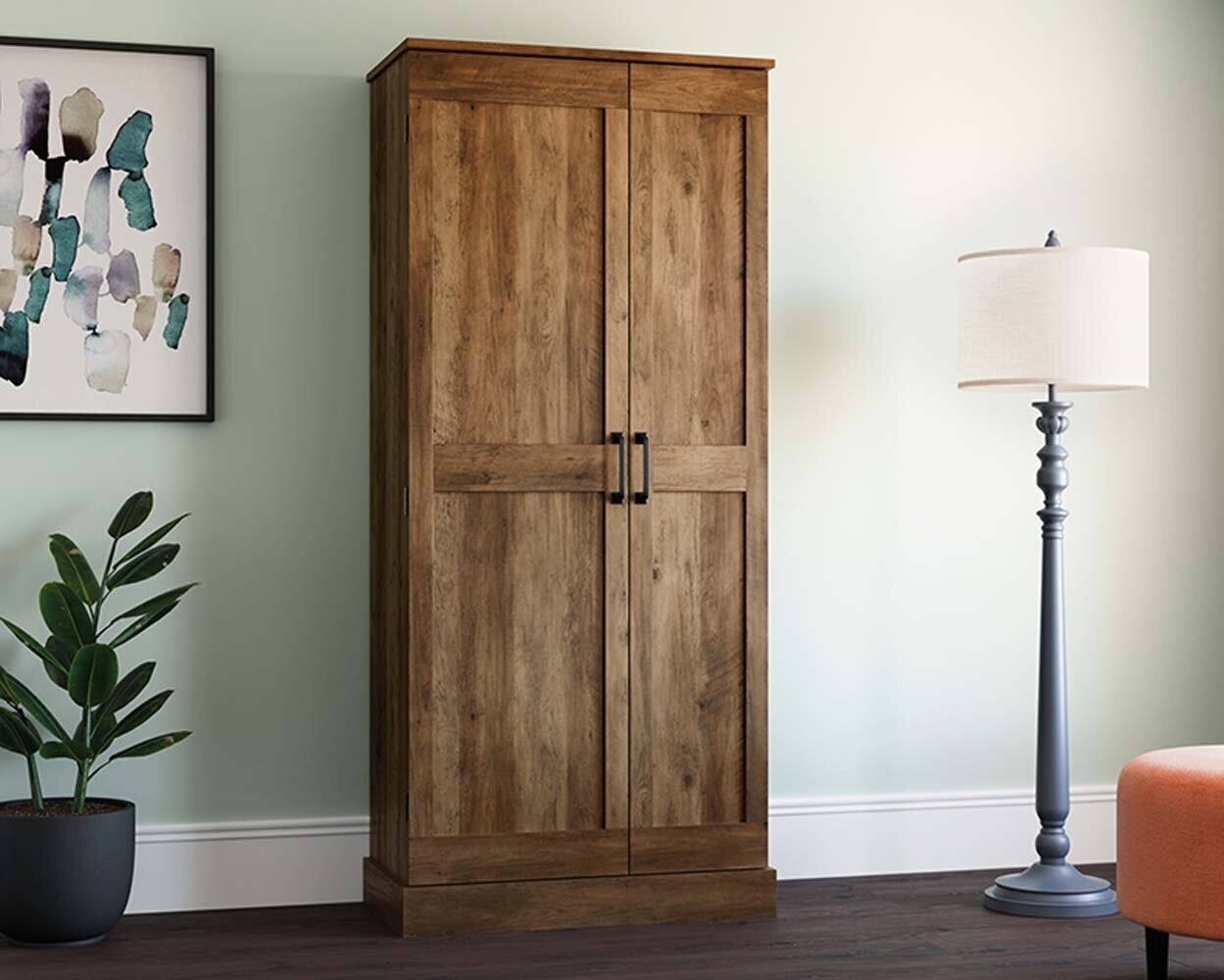 Attractive Blended Pine and Cedar Kitchen Cabinets
Loon Peak®
With each shelf able to hold up to 300 pounds, this attractive kitchen cabinet is perfect for any cabin, rustic, or rural home. Measuring 32 inches wide and made from a blend of pine and cedar manufactured wood, you'll find four interior shelves and two large 72 inch high pantry-style hinged doors.
Merchant links are sponsored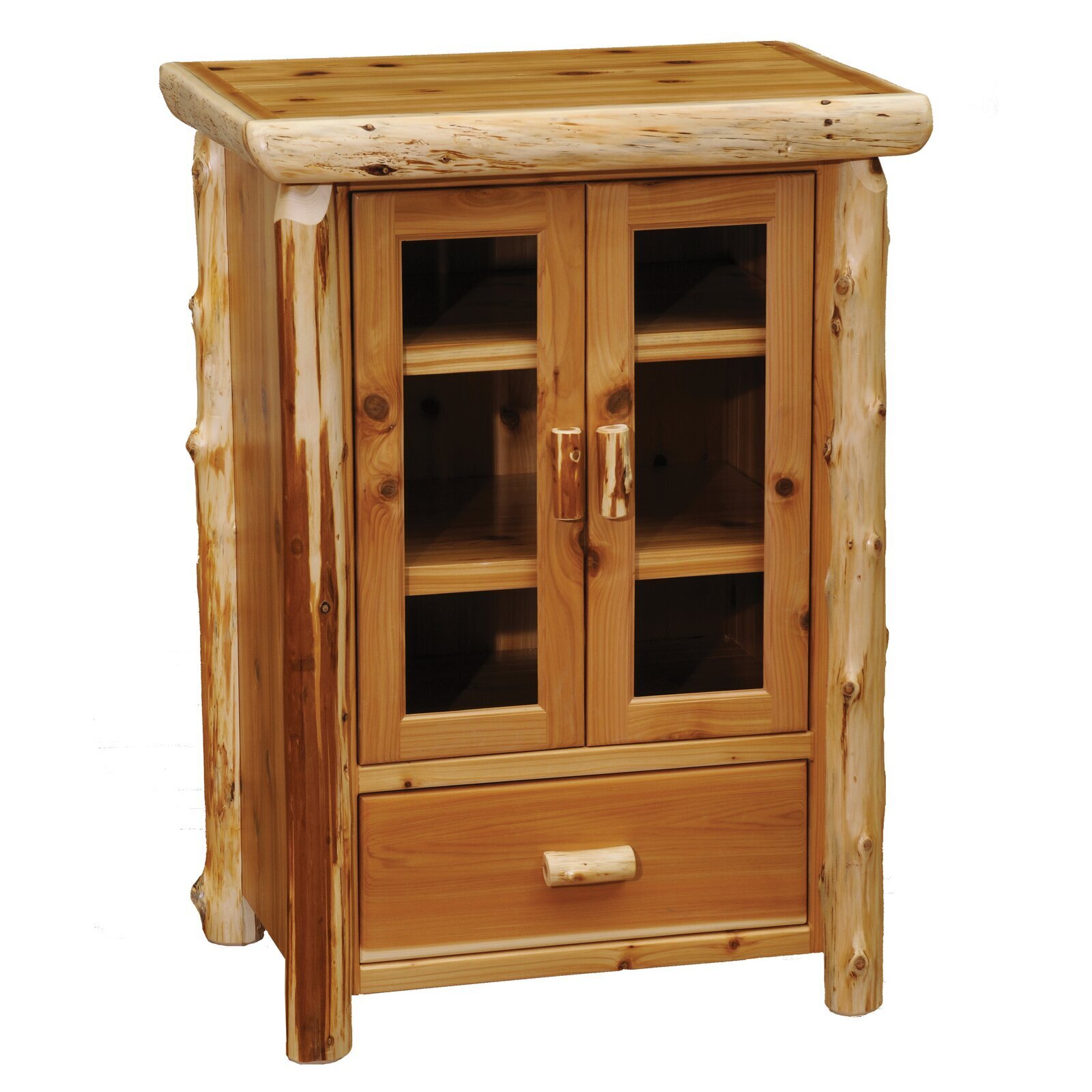 Striking Handcrafted Versatile Cedar Cabinets
Fireside Lodge
Perfect for use in a kitchen, bathroom, or bedroom, this accent cabinet can be used to hold appliances, cookware, dishes, linens, and more. Handcrafted from Northern Cedar, this accent cabinet measures 33 inches wide and stands 48 inches tall giving you plenty of room to store valuables inside and on top.
$2200.02 $2639
Merchant links are sponsored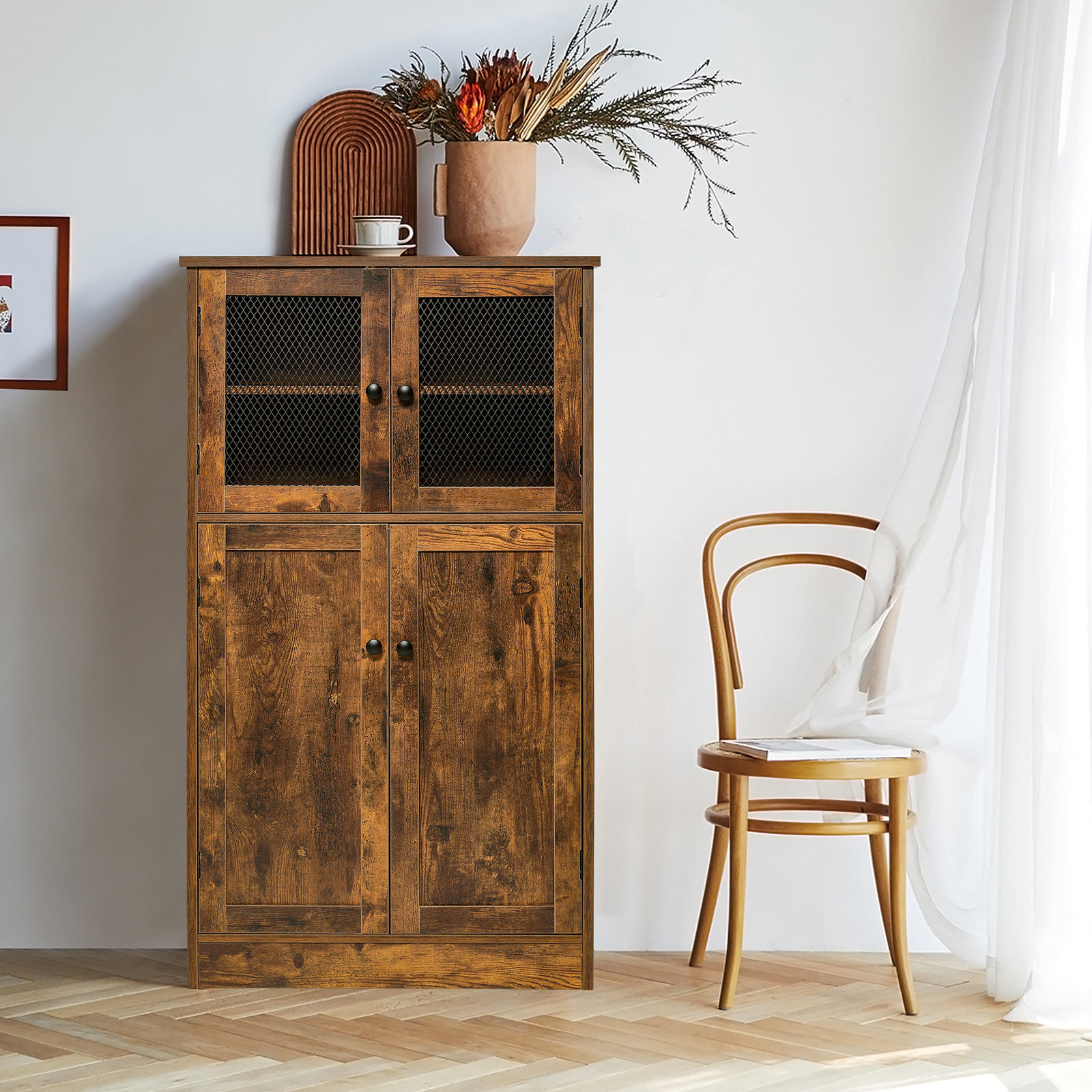 Stylish Imitation Cedar Cabinet
Loon Peak®
Standing just under 43 inches tall, this versatile imitation cedar cabinet can be an excellent addition to any kitchen or dining room. It features multiple shelves behind solid and windowed doors which makes it perfect for use as a pantry or china cabinet.
$122.99 $169.99
Designer Advice:
We absolutely love the attractive cedar-like wood grain shown on this cabinet. Not only does it have the vibrant golden hue of natural cedar, but it also features a natural wood grain with knots showing in the wood as well. Perfect for storing dishes, cookware, and small appliances between uses.
Merchant links are sponsored