Have you ever found yourself wishing that you could live inside The Secret History (minus the murder part)? Perhaps let your white shirt collar pop out of a brown jumper worn with a plaid skirt? Then, let's face it: whether or not you knew its name, you've already fallen head-over-Oxford-shoes in love with the dark academia aesthetic.
But what exactly is this vibe that more and more literature enthusiasts are talking about on Instagram, Tumblr, and TikTok? And how can you turn your home into the perfect setting for your dark academia fashion inspiration?
Take a seat at a candlelit desk, and let's look into dark academia decor together.
What is the dark academia aesthetic?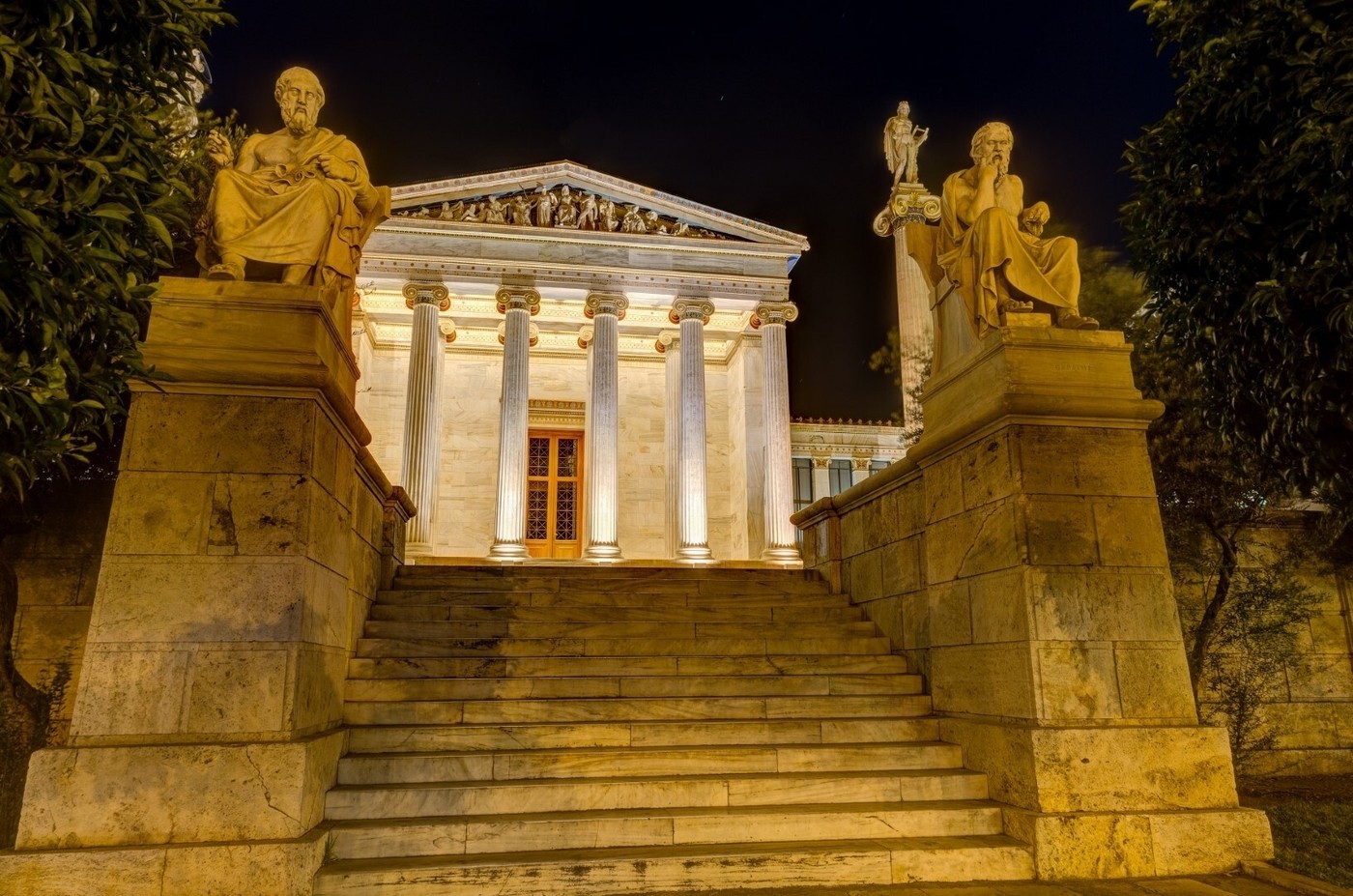 Coined for the first time on Tumblr in 2015, dark academia is an aesthetic that celebrates the academic world, literature, and the arts in a dramatic, escapist, and mysterious way.
It also draws from classical and European history and architecture, but with some gothic and overall darker themes and elements.
Unlike its more positive sister (light academia), this darker aesthetic takes the passion for learning to the extreme (think lots of coffees in pretty cups to stay up all night reading by candlelight). It also touches upon more tragic themes and concepts, from heartbreak to philosophical questions like the meaning of life.
Where did dark academia come from & why is it still relevant today?
While the actual name only appeared a few years ago, the dark academia seed was planted in 1992, with Donna Tartt's release of The Secret History. If anyone you know has embraced dark academia fashion, they're guaranteed to have a copy. Trust us on this.
This dark novel revolves around a group of rich classics students who plot the murder of one of their friends at an elite college in New England. Full of pretentious characters, majestic architecture and an inviting collegiate setting, The Secret History is widely considered the dark academia novel.
Growing more and more in popularity thanks to social media, this aesthetic has turned into a proper sub-culture, particularly popular amongst people who have never appreciated contemporary trends and fashion.
It's also extremely likely that the school shutdown and long lockdowns experienced during the coronavirus pandemic have helped this aesthetic bloom in the wardrobes and homes of many social media users craving escapism.
Yes, homes too: while you might have heard about dark academia fashion before, you can also adopt it as an interior style.
Core elements of dark academia decor
A celebration of learning and all things art
A moody palette with a mixture of dark, neutral browns, and off-white
A vintage sense of authenticity and individuality
Majestic coziness
Who will love dark academia decor
Much like The Secret History and carved wooden furniture from antique shops, dark academia decor isn't for everyone.
However, if your heart skipped a beat at their mere mention, that's already a big sign that you're made for it.
Overall, we're confident that you're going to love it if:
From the Dead Poets Society to the Hogwarts dormitories, you find the academic world alluring

You don't feel represented by contemporary and ever-changing fast fashion trends

You live and breathe the arts, whether that's because you practice them or because you simply appreciate other people's creations

You are drawn to neutral colors and browns and aren't put off by the idea of obtaining a darker, heavier feel in your home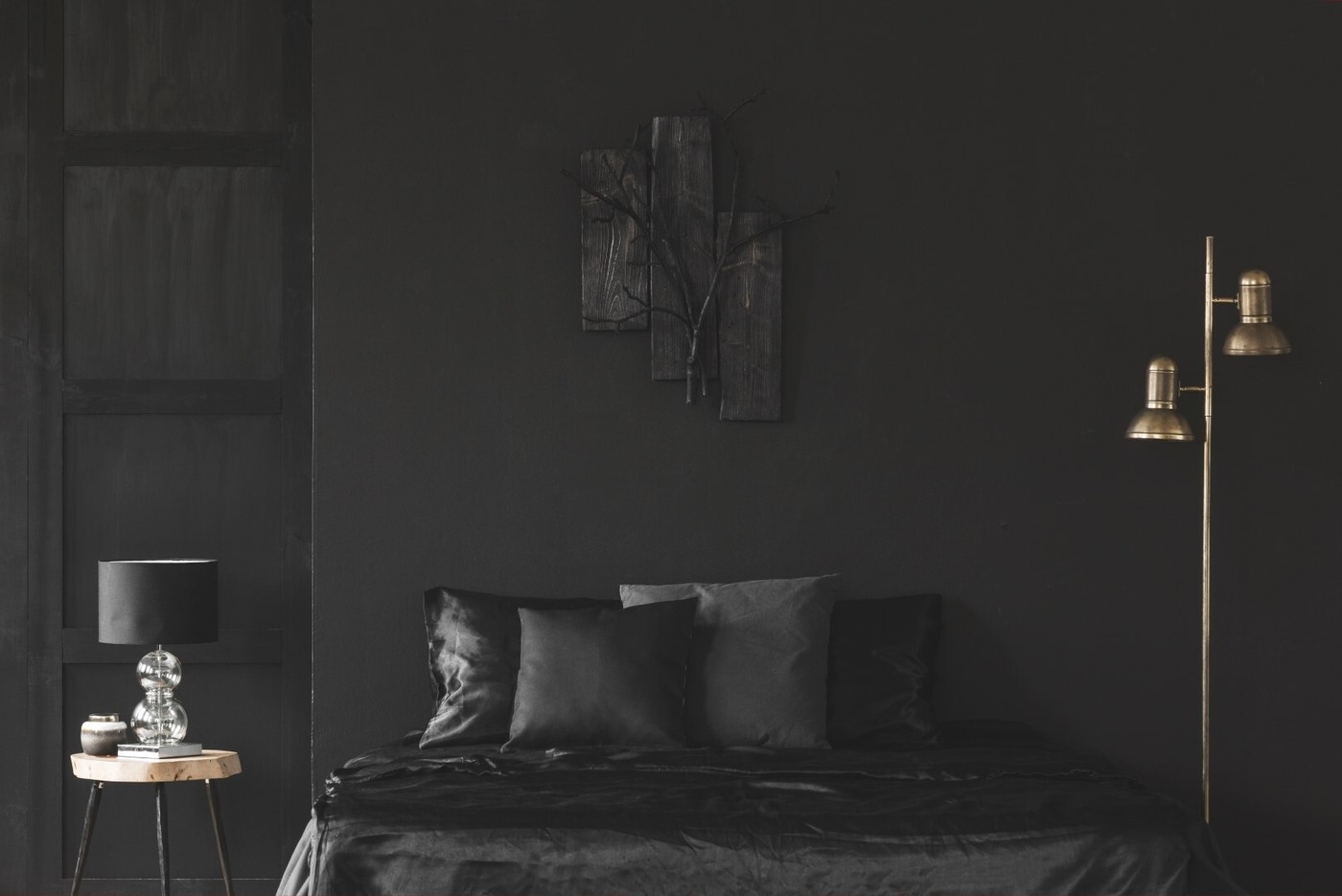 How to fully embrace dark academia decor
The main thing about dark academia is creating a decor style that makes you feel cozy and inspired, almost as if you were bringing an entire boarding school into your house.
However, here are some starting points to help you get started…
1.

Create a dark academia palette

To put together the right dark academia palette, imagine a perennial fall or dusk.

You want both dark and neutral colors, such as brown, beige, ochre, and cream. Your accent hue can still be warm (like red or mustard), or you can opt for creating a conscious contrast by choosing a colder shade like forest green or blue.
2.

Find unique-looking furniture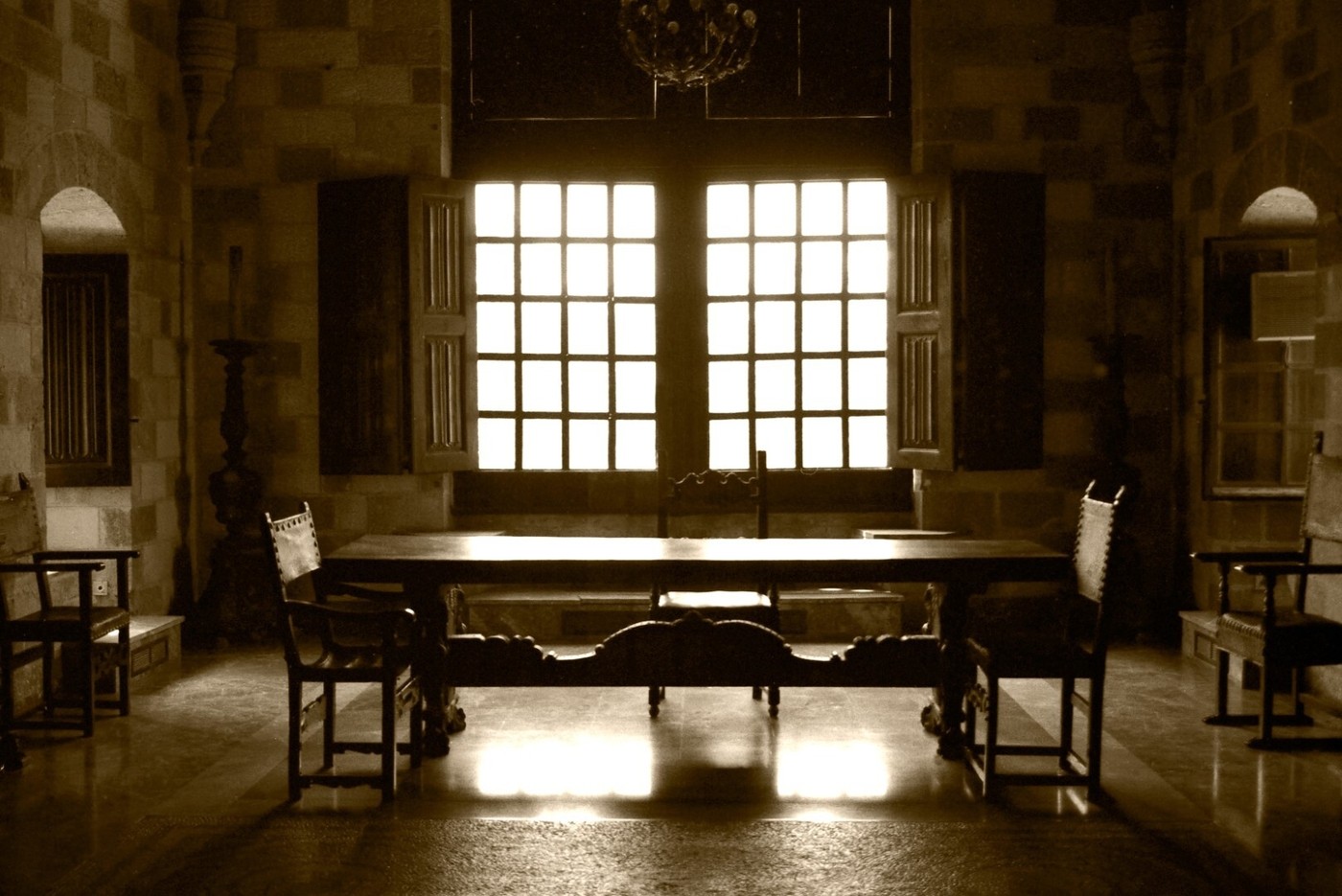 To add to the brown in your palette and to emphasize its majestic but cozy feel, stick to wooden furniture, especially in darker or rusty finishes.
Also, the more carved, elaborate, and ornate it is, the more your home will feel like the common room of a prestigious 1930s college.
Consider getting standalone pieces from different antique shops or buying new ones that are made to look aged.
If you happen to have (or can implement) wooden floors or walls, that would certainly emphasize the alluring sense of darkness behind this aesthetic.
3.

Incorporate books into your dark academia decor

Books are at the very core of this aesthetic, so trust us: you'll never run the risk of overusing them.

Since your bookcase has obviously got the potential of becoming the most pinteresting and dark academia focal point in your entire house, plan it wisely.

For the most dramatic and antique result, consider choosing a few vintage hardbacks, leatherbound books, or first editions.

If you're really worried that some of your more contemporary and colorful titles would ruin your vision and palette, here's a popular bookstagram trick: turn them around! Showcasing the paper side (either vertically or by piling up a few books) can create a whimsical result that will add to the mysterious vibe of this aesthetic.

You can also combine books and decorative elements or plants to make your shelf unique.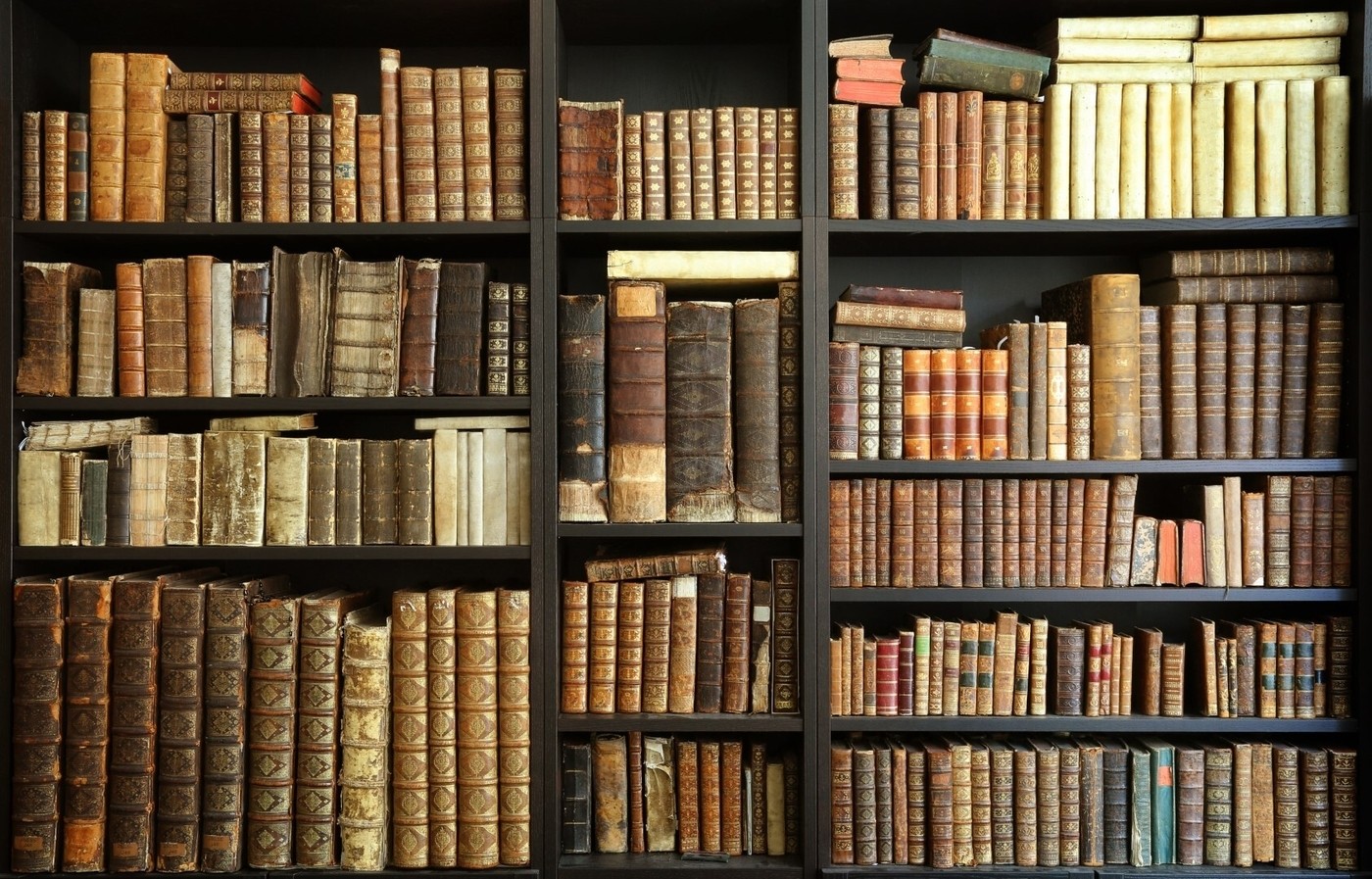 But that's not the only place to store your precious volumes. On the contrary, get creative by placing them on some wall shelves, nightstands, coffee tables… and anywhere you'd traditionally add more 'ordinary' decorative items.
4.

Add texture

As we said before, you really want to achieve an old dorm-style feel, especially in your bedroom. Instead of a single layer of bedding, create multiple ones with a duvet, blankets, and throws.

Same with your sofa: you need layers and textures that add to this cozy inspiration.

That's why, rather than synthetic fibers, we also recommend choosing wool or materials that feel pleasant to the touch.
5.

Showcase your dark academia capsule wardrobe
If you've also embraced this aesthetic when it comes to fashion, your clothes can become an integral part of your bedroom's dark academia decor.
All you need to do is get a rack and use it to display a carefully chosen collection of garments.
We could write an entire article on dark academia fashion, but here are some core points:
Look at the 1930s and 40s fashion from Oxford, Cambridge, and other elite universities or schools

Think layers, and especially sweaters, cardigans, vests, and blazers

Dresses are usually worn as a layer too (for example, with a white shirt underneath or as pinafores) or have noticeable details like peter pan collars

Houndstooth and plaid are some of the most popular fabrics

Other staple items are plaid skirts, ties, and Oxford shoes
6.

Add the right decorative items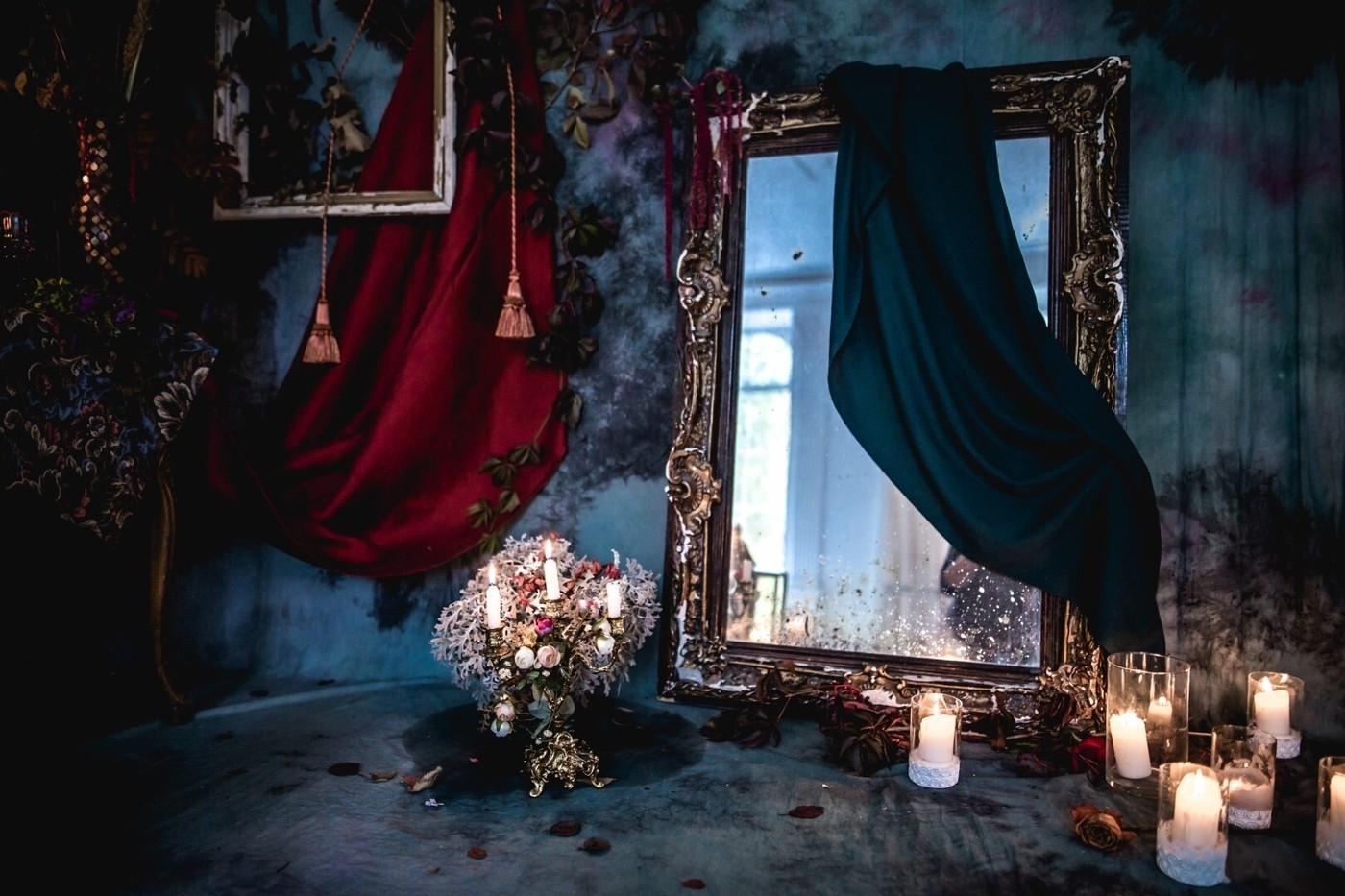 Your palette and furniture will set the right tone, but it's the details that will bring your dark academia decor to life.
Some popular elements to incorporate are candleholders, Greek-style sculptures or busts, globes, hourglasses, birdhouses, mirrors with golden frames, or telescopes, always with an antique or vintage feel.
Overall, you really want to showcase your love for learning and your appreciation of art, whether that's through prints, paintings, instruments, or old-style record players.
As for a touch of nature, creeper plants and dried flowers seem to be the most adequate to reinforce your dark academia decor.
7.

Create the right ambiance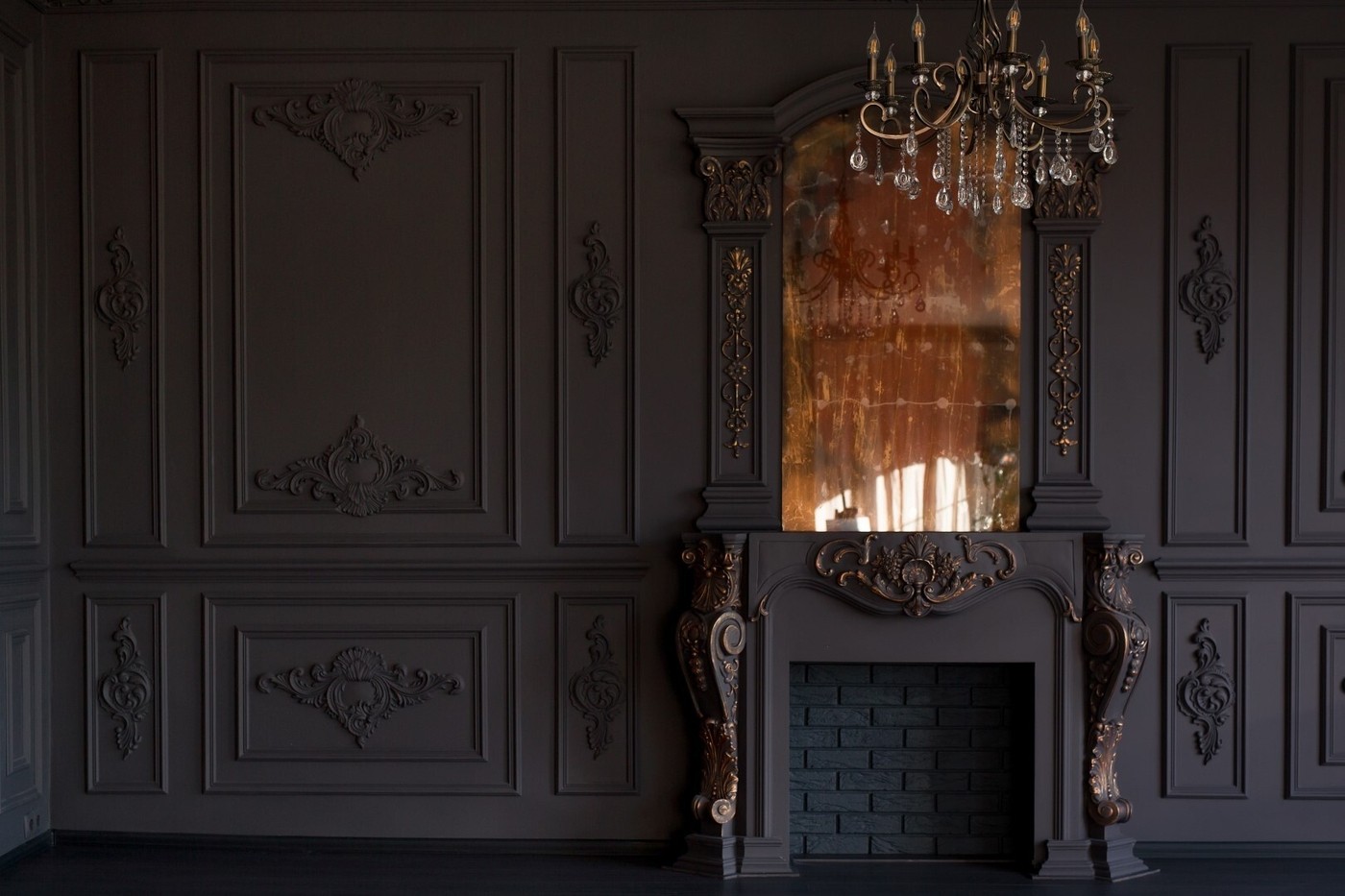 Two rules: old-school and somber.
Forget about huge overhead lights and contemporary fixtures! Dark academia lighting is more about ambiance.
You want candles, flickering lanterns, candelabras, a fireplace, and perhaps even a majestic chandelier, if you can.
Just think: can I picture a 1940s student sitting here and weeping as they write a letter to their secret lover before forcing themselves to study for tomorrow's exam?
If the answer is yes, you're clearly doing dark academia decor right.