Here's something that's been dividing people more than that black-and-blue or white-and-gold dress: brutalist interior design.
Yep, this raw style from the 50s is coming back, and - much like its bulky silhouettes and large concrete features - it doesn't look like it's going anywhere any time soon.
Let's quickly look at its history to fully understand how we can incorporate brutalist interior design into our contemporary homes.
What is brutalist interior design?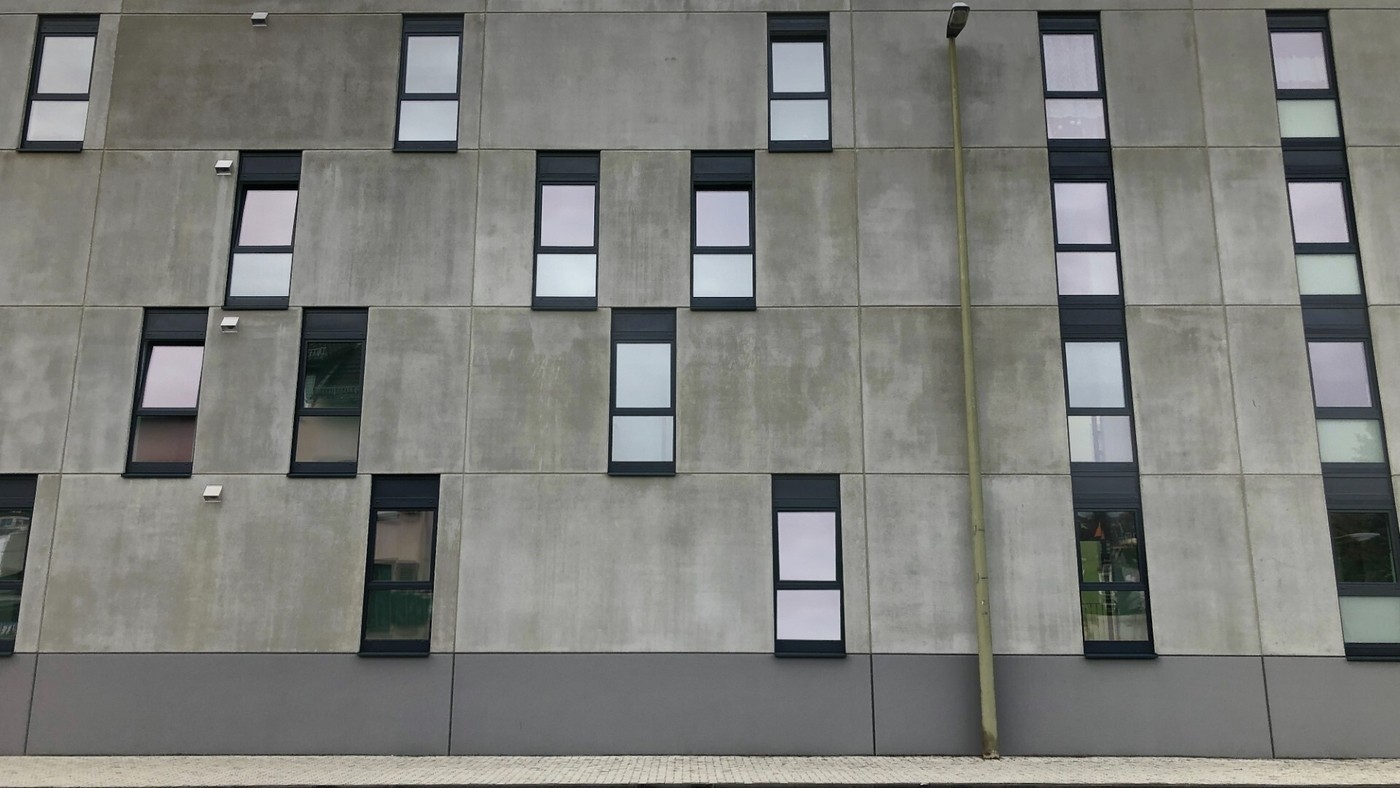 Brutalism is a primarily architectural style that emerged in the post-war United Kingdom. It's characterized by simple and minimalist constructions focusing on their structural elements and building materials rather than ornate or decorative features.
Think huge buildings where unpainted concrete, exposed bricks, and metal are in the spotlight!
Brutalism reached more people thanks to Reyner Banham's essay where he associated it with the French concept of béton brut (literally 'raw concrete').
In his words:
"Even if it were true that the Brutalists speak only to one another, the fact that they have stopped speaking to Mansart, to Palladio and to Alberti would make The New Brutalism, even in its more private sense, a major contribution to the architecture of today."
While brutalism was born primarily as an architectural style, it can be applied to interior design and decor, too.
After all, it's more of a philosophical approach than a set of building rules: it's about striving for the rawest, most honest, and functional spaces in relation to their purpose, the needs of their inhabitants, and the overall location.
What are the characteristics of brutalist design?
Humble building materials like concrete, glass, and metal

Emphasizing structural and spatial depth by maintaining an airy visual flow and making the most of negative space

Big statement pieces, few and small decorative items

Neutral palettes with lots of gray and white as well as a couple of bolder colors as accents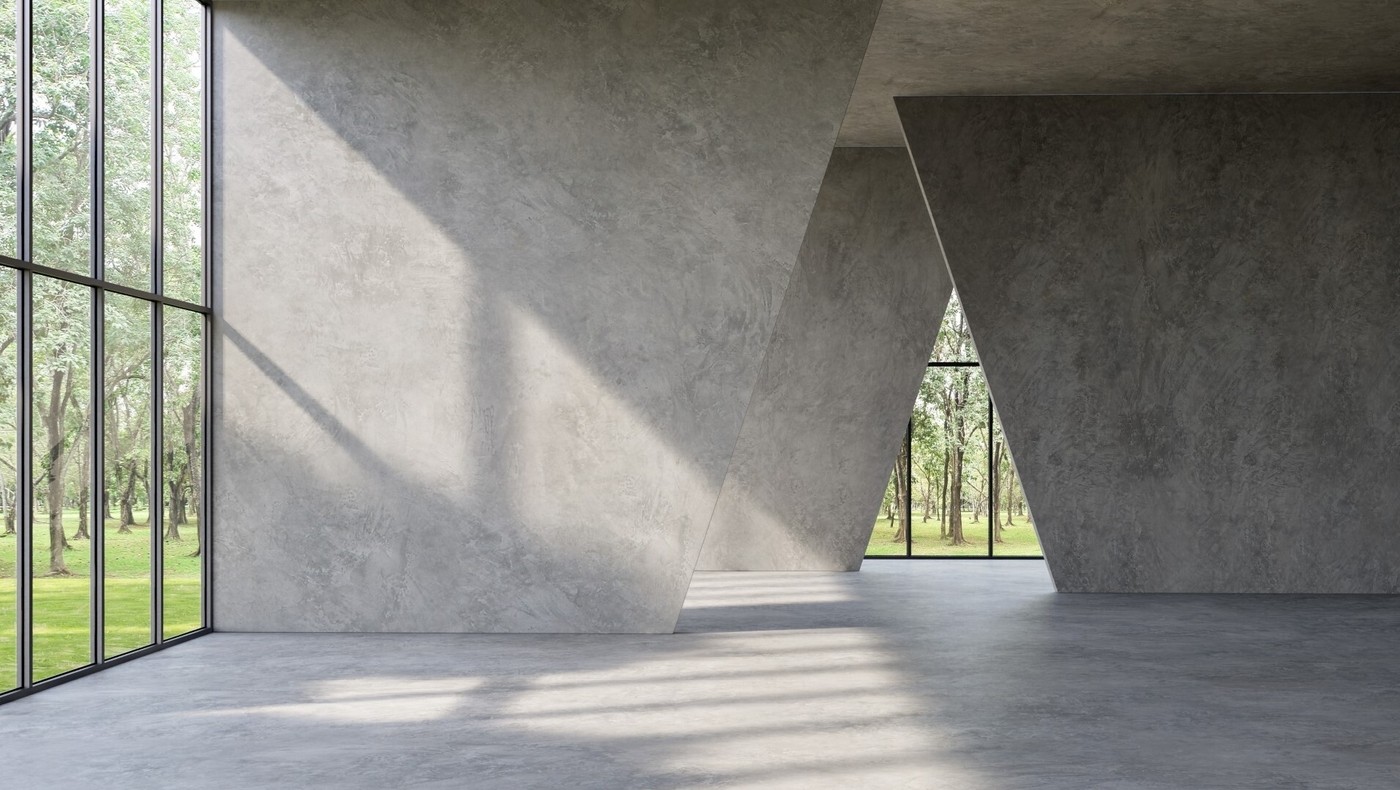 Brutalism interior design: love it or hate it?
Here's the thing about brutalism interior design: we've never heard anyone say 'it's alright'. You either fall in love with it to the point where you run to your walls and start uncovering them on the spot… or you loathe it with passion.
Overall, we think brutalism is better suited for people who have a genuine interest in architecture and who hate clutter, and particularly those who already love the charming rawness of industrial decor (the gateway style to brutalism).
If, on the contrary, you have a more maximalist approach to interior design and prefer a cozier or rustic feel, you're likely to find brutalist homes cold and perhaps even soulless.
How to embrace brutalist interior design at home
Still here? We're glad that you aren't so easily put off, because now you'll get to learn all the tricks to make brutalist interior design work for you.
1.

Let's face it: some buildings are more (or less) brutalist than others

We're going to be realistic, now. Not every home comes with exposed brick walls or unpainted concrete. If you're renting, you probably haven't got the luxury of uncovering them either.

Don't panic, though!

While we still encourage you to embrace any raw aspect of your building's architecture and design (e.g. even air vents and metal pipes), there are many less drastic tips that you can implement in any home.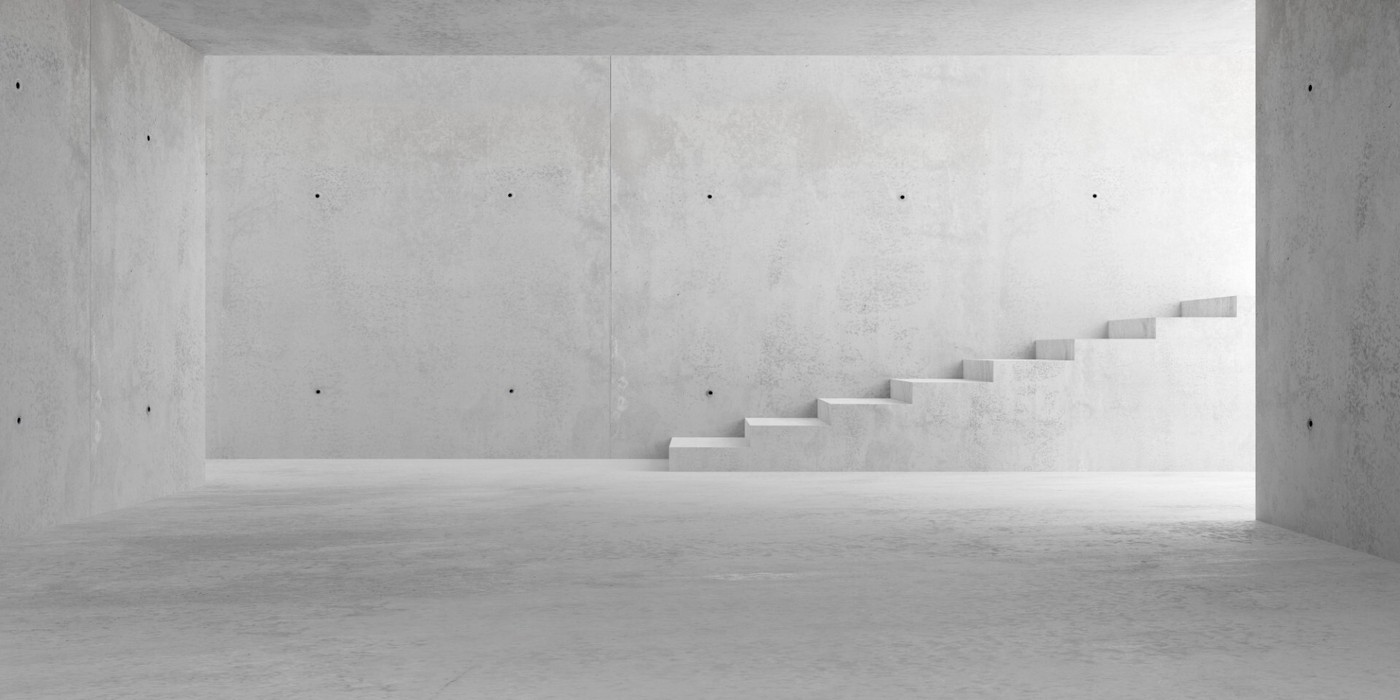 2.

Display concrete

If you happen to have concrete walls or flooring, showcase them with pride.

You haven't? We'll tell you a secret, then. Due to this resurgence of concrete, there are now many options and tutorials on how to create a faux concrete wall.

However, concrete isn't just for such big, primary features: you can find it in smaller items and accessories too (such as lamp bases or vases, for example).
3.

Incorporate metal & glass

If concrete is the staple material of brutalist interior design, metal and glass are two joint seconds.

When it comes to metal, choose oxidized and aged designs that result in a rusty look for a more traditional brutalist feel. If you'd like a slightly more contemporary approach, you can find some more versatile chrome metallics, too.

Much like a few other brutalist elements, the importance of glass is actually drawn from post mid-century modern trends such as glam interiors. In our case, however, it's still wise to aim for a rawer feel. For example, stained mirrors are another popular item in brutalist interior design.
4.

Choose sturdy silhouettes & geometric shapes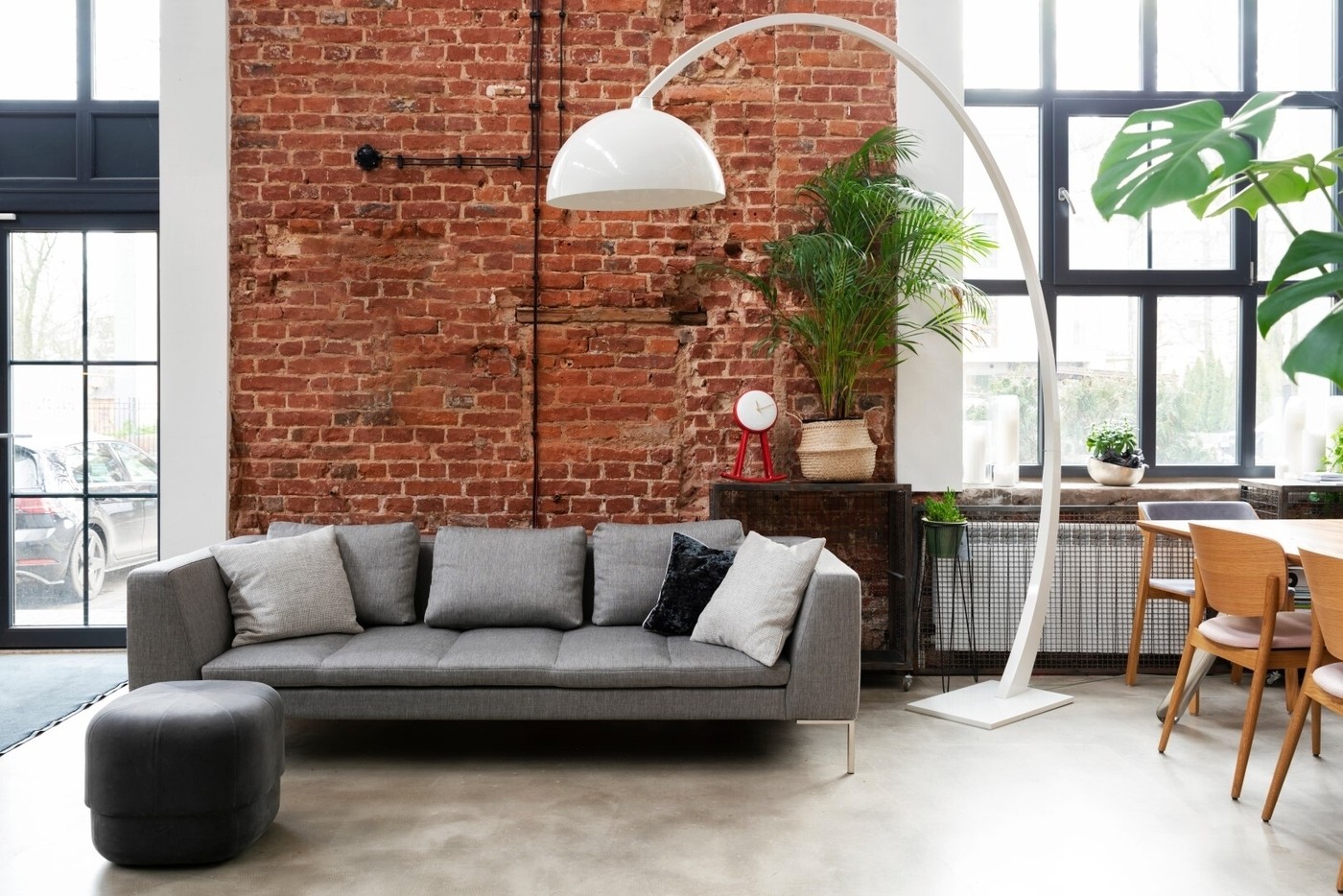 Just like its architecture focuses on stripping buildings down to their basis, brutalist furniture pieces and statement items should follow a bulky design with clean geometric lines.
This style is also rich in edges, spikes, and angles, so experiment with simpler or more dramatic geometric shapes depending on your personal preference.
5.

Scout for raw, textured surfaces

The rawness of surfaces goes beyond unpainted concrete and patinated metal: it's a core motif in brutalist interior design.

Unpolished wooden furniture, terracotta pots, burned finishes… you basically want items whose texture you can feel on your fingertips just by looking at them.
6.

Use light tactically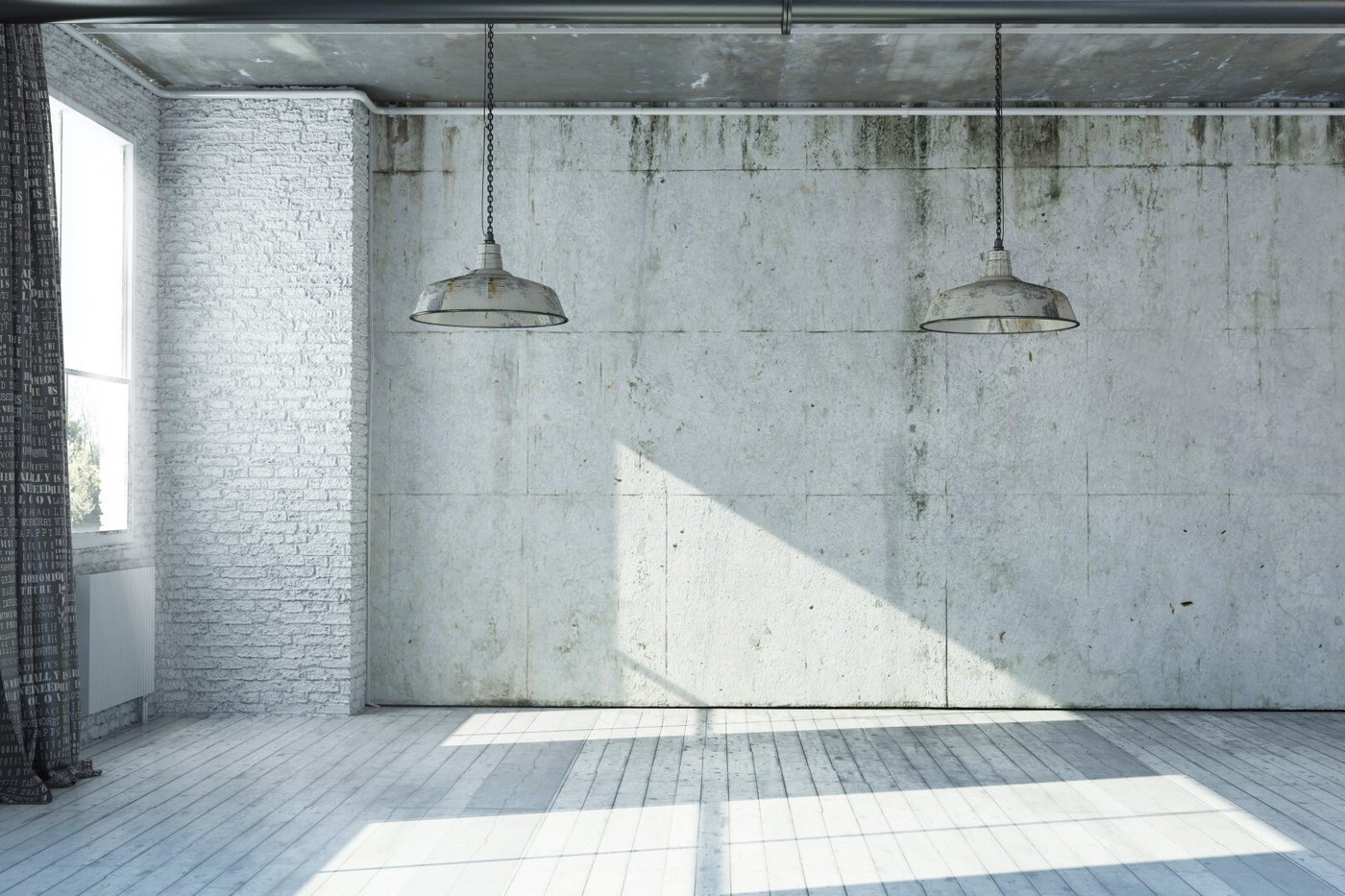 Your lighting fixtures can be used to emphasize your negative space and put your raw, unpolished materials in the spotlight, highlighting their unique imperfections.
Overall, brutalism prioritizes moody lighting that brings textures to life.
7.

Maintain a minimalist approach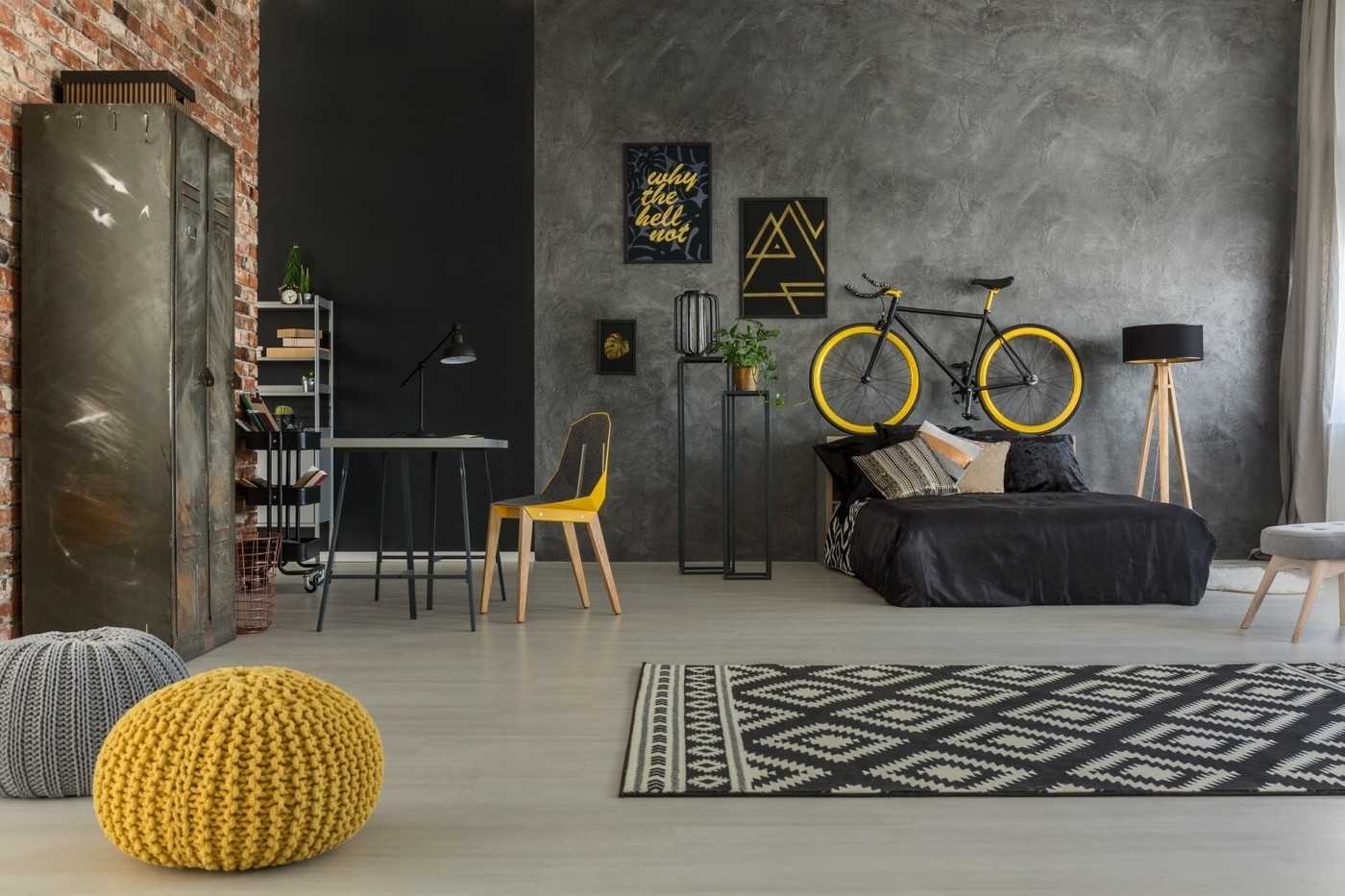 With brutalism decor, you're mainly using the lines of your walls and furniture to decorate.
This isn't to say that you can't have any additional items on your shelves and walls, but we simply encourage you to keep it simple.
For the most masterful result, try using prints and decorative pieces to create a conscious contrast by placing a saturated hue against a neutral background.