It's already been flourishing on Tumblr and all picture- or video-based social media. Now, with the right cottagecore decor, this dreamy return to nature can bloom in your home, too!
Grab your prettiest cup of tea and sit on a rocking chair on your porch.
We're going to be looking at the meaning and origin behind the cottagecore aesthetic before learning how to incorporate it into our living spaces.
What exactly is cottagecore?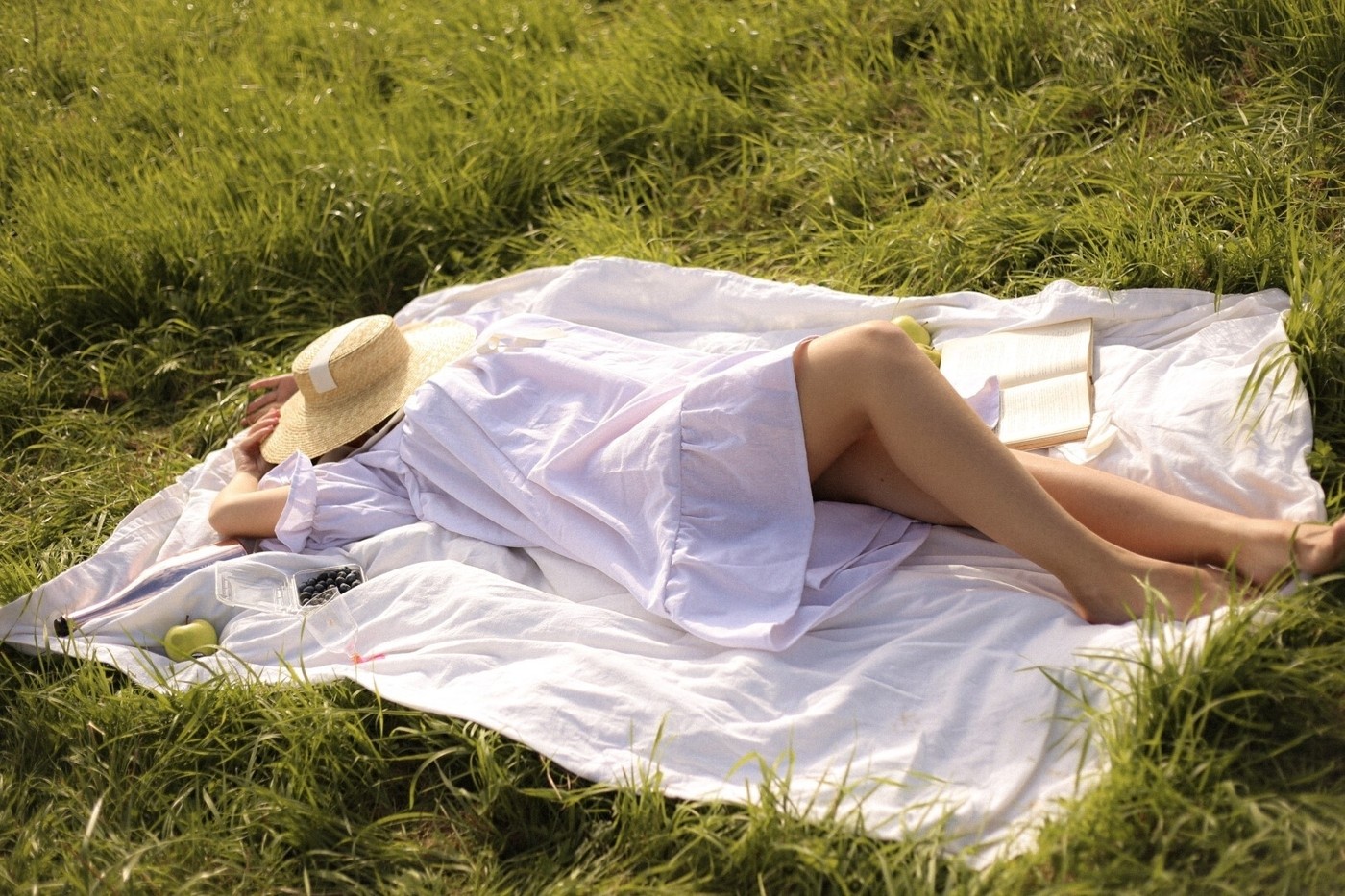 Cottagecore is an aesthetic revolving around a romantic and anachronistic interpretation of a simpler life in a rural setting.
In other words, it's nostalgia for a time and place that we haven't really experienced.
Enough with the race towards the latest iPhone model and ever-changing fashion trends! Give us handbound books and prairie dresses so that we can run towards the sunset and feel in harmony with nature.
The origins of cottagecore and its recent surge in popularity
The core idea behind cottagecore can be traced back to when the European nobles started moving to the countryside in search of a simpler life.
However, the actual aesthetic wasn't really a thing until the late 2010s. Ironically? This longing for a pre-technological life in nature boomed behind phone screens.
In fact, while the first followers of this newly found aesthetic could be spotted in 2017, it wasn't until 2018 that cottagecore (or, better, #cottagecore) got its name.
While similar stylistic elements were present in other trends from the 1970s and 80s, it's actually Gen Z that's been embracing them the most.
Amplified by TikTok in 2019, the #cottagecore aesthetic is now all over social media, from fashion to illustrations.
So, what is cottagecore decor?
When it comes to interior design, cottagecore decor translates into bringing nature inside the home both literally and figuratively as well as creating the coziest spaces using rustic themes and an overload of decorative items and accessories.
It's full-on vintage maximalism as opposed to other popular contemporary concepts like minimalist Scandinavian interiors or raw industrial styles.
What we think you'll love about cottagecore decor…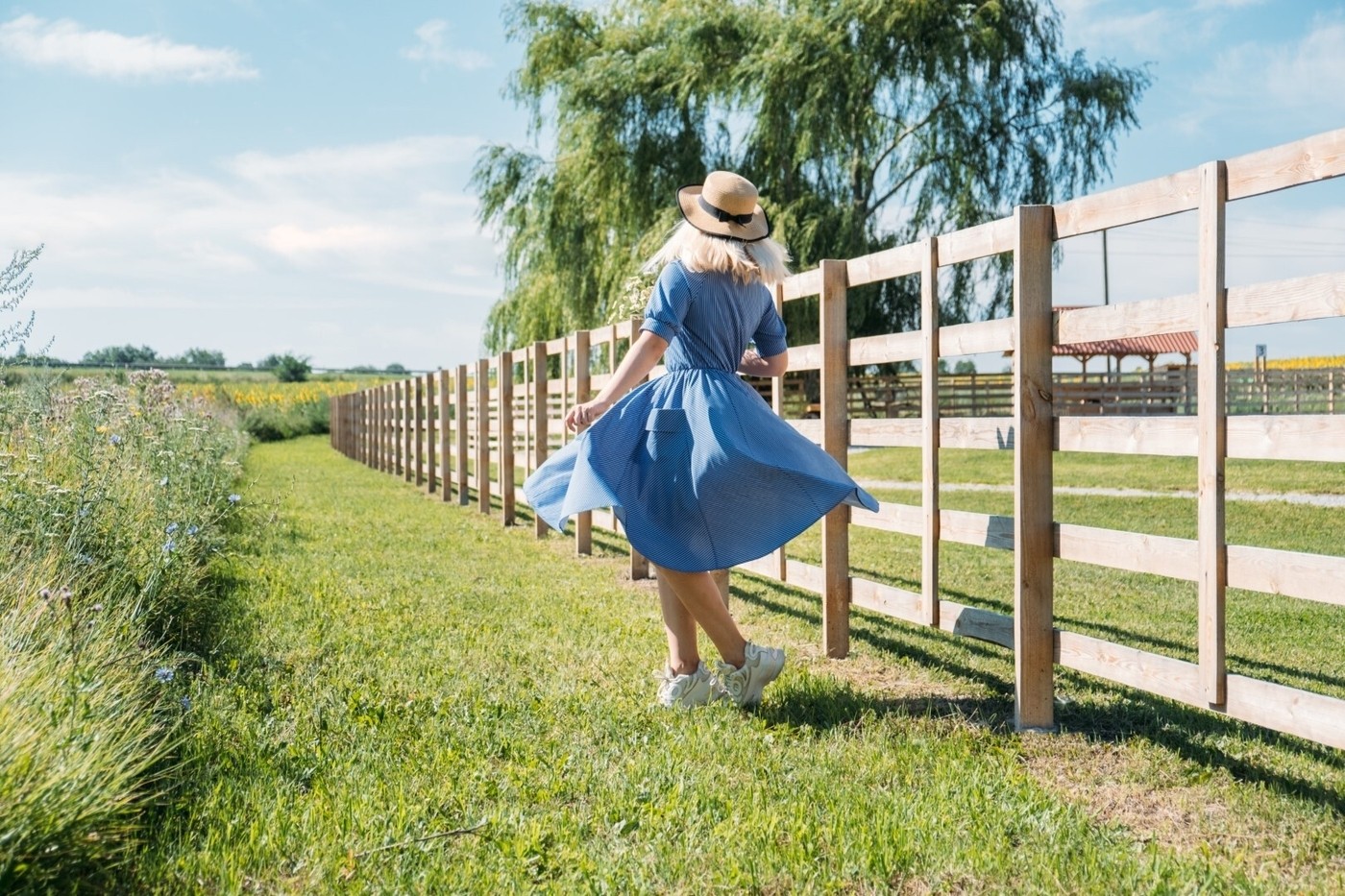 Its sense of harmony with nature regardless of what's on the other side of your actual walls

Its delicate pastel palette

The endless decorative possibilities offered by the ornament overload that characterizes it

The coziness it inspires

The form of escapism that it can offer you
How do you decorate a room in Cottagecore?
Now that we're on the same withered and pressed-flower-filled page, let's help you create the most Instagrammable and Pinteresting #cottagecore rooms.
Embrace the #cottagecore mindset
Before looking at specific elements and features, start by aiming for a feeling: a calming, inspiring, and cozy home with a soft aesthetic and lots of natural, rustic touches.
Unless you want to take this anachronistic craving to the next level by depriving yourself of technology, don't worry. You can still achieve this aesthetic without giving up your most beloved modern comforts.
Just try not to put technology at the center of your cottagecore rooms.
Cottagecore Furniture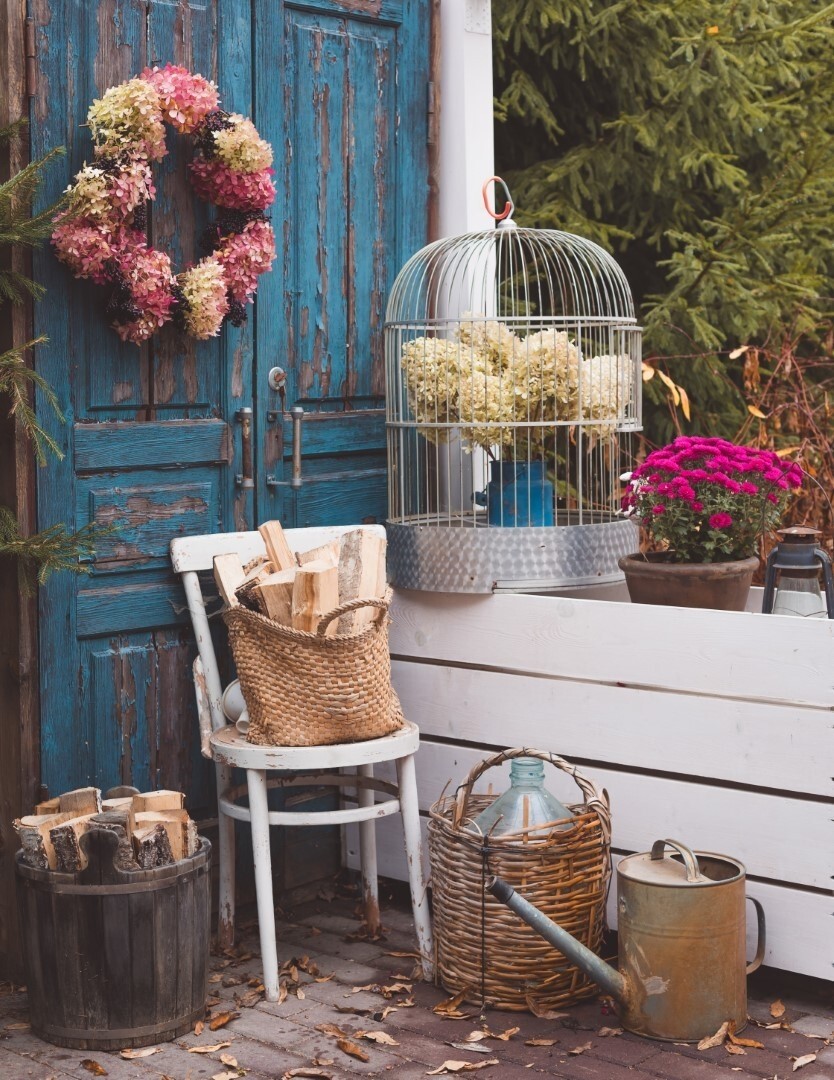 When it comes to cottagecore decor, imperfections and a bit of wear and tear are nothing but welcome.
Rather than perfectly symmetrical and streamlined machine-cut furniture, you want pieces that look as if they were one of a kind. Vintage or charity shops and antique dealers will be your best friends when choosing cottagecore-looking furniture.
To amplify your rustic focus, pick natural materials like wood, and scout for vintage features or nostalgic twists like cabriole legs. In fact, shabby chic and French country style furniture with harmonious lines is ideal for cottagecore rooms, too.
You could even choose tactical furniture pieces that will help you hide the most contemporary devices, such as TV armoires with doors or desks with drawers in which you can store your laptop whenever you're not using it.
Palette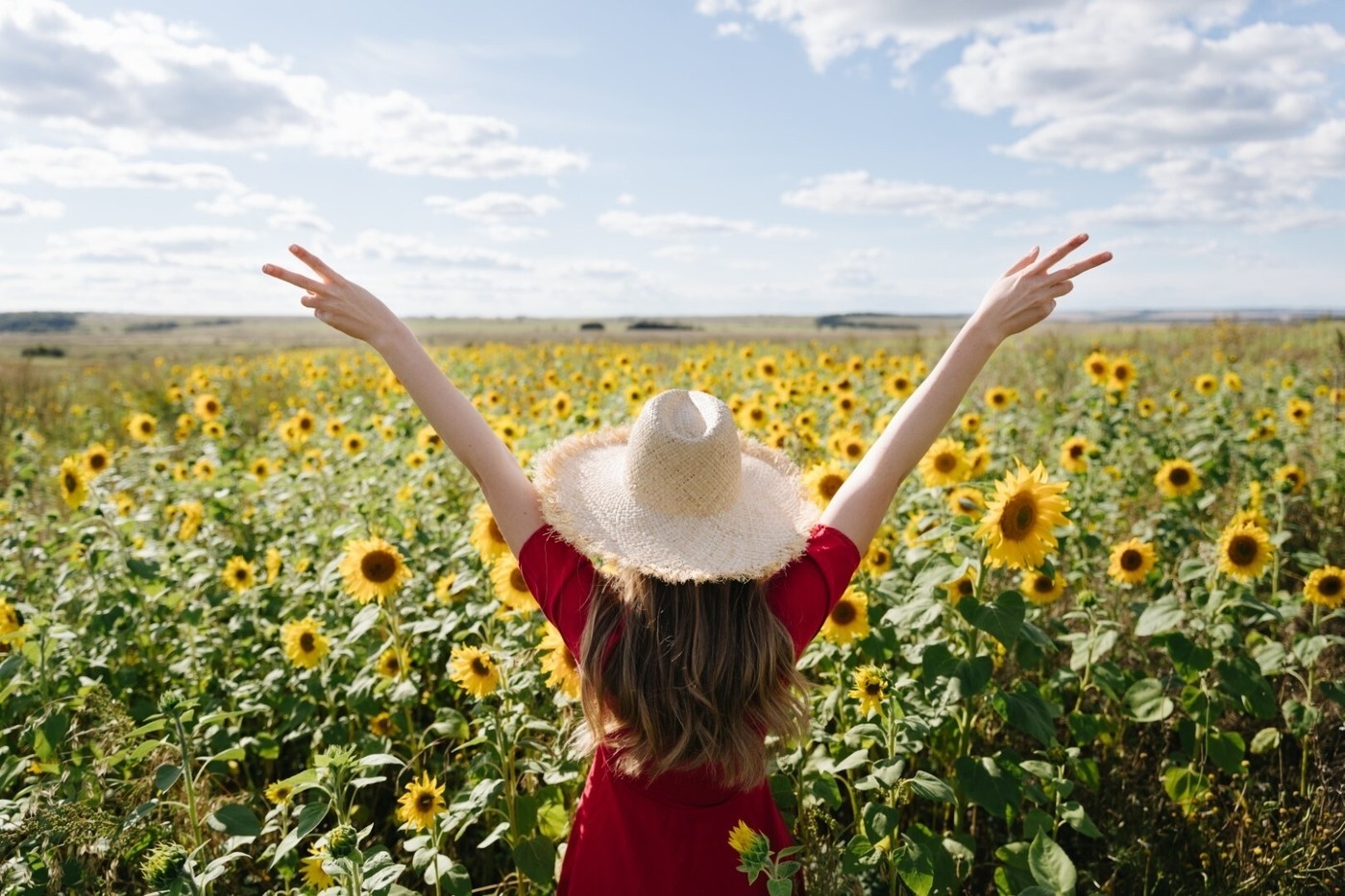 By now, it won't come as a surprise that the most #cottagecore palette consists of… natural colors, of course. But not just any natural color: mainly muted, pale, or pastel hues, and especially greens, yellows, light blue, pinks, light browns, and warmer whites.
Patterns & themes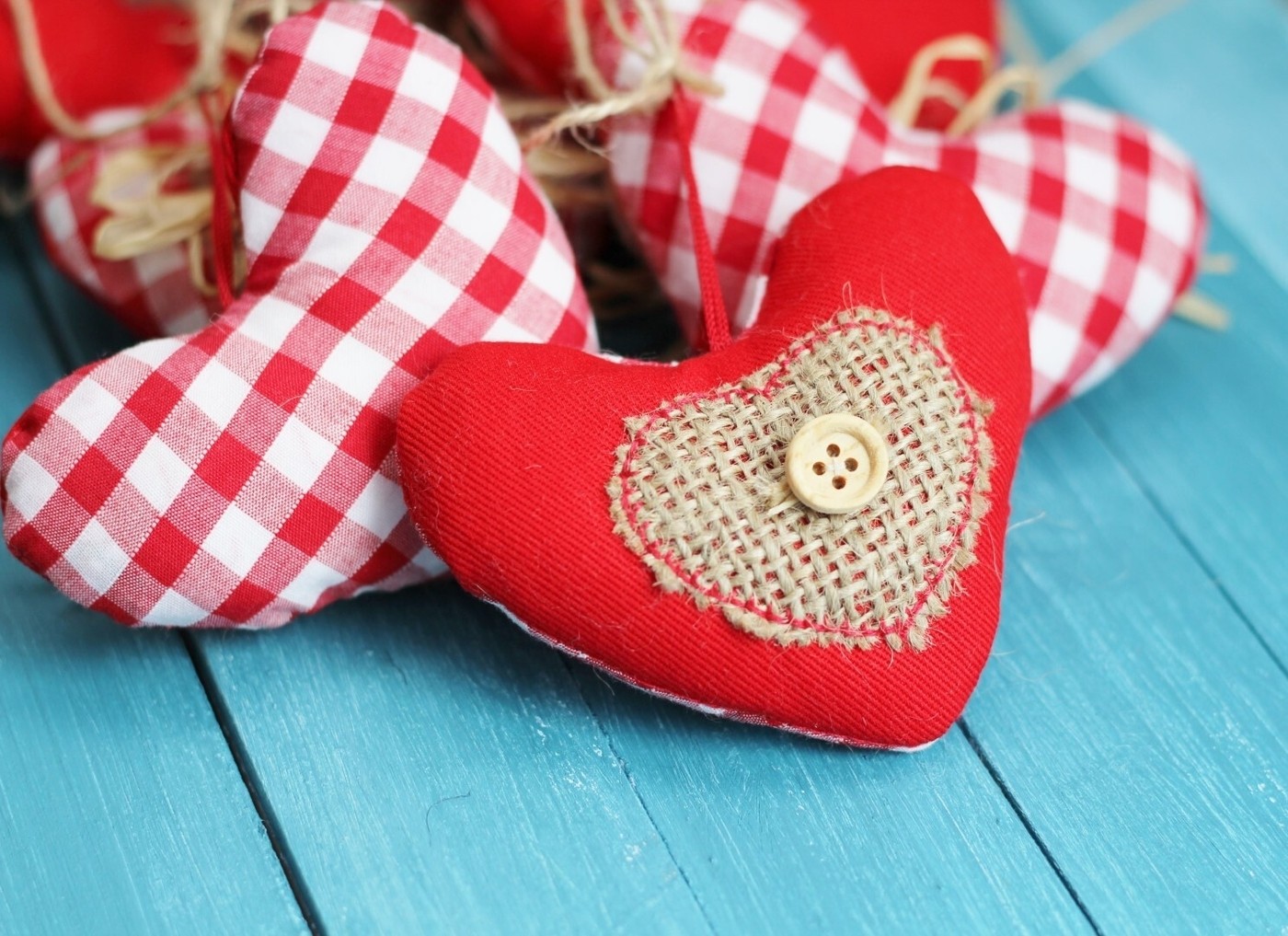 Both when it comes to patterns and themes, anything that looks cozy or natural usually belongs to cottagecore decor.
For example, checkered gingham-style or floral patterns are a must.
You can also consider motifs involving farm animals and typical countryside and forest fruits or vegetables, like berries or mushrooms.
You can showcase them as smaller accents (for example, through your sofa cushions) or even as a bolder background element, such as on your wallpaper.
Textures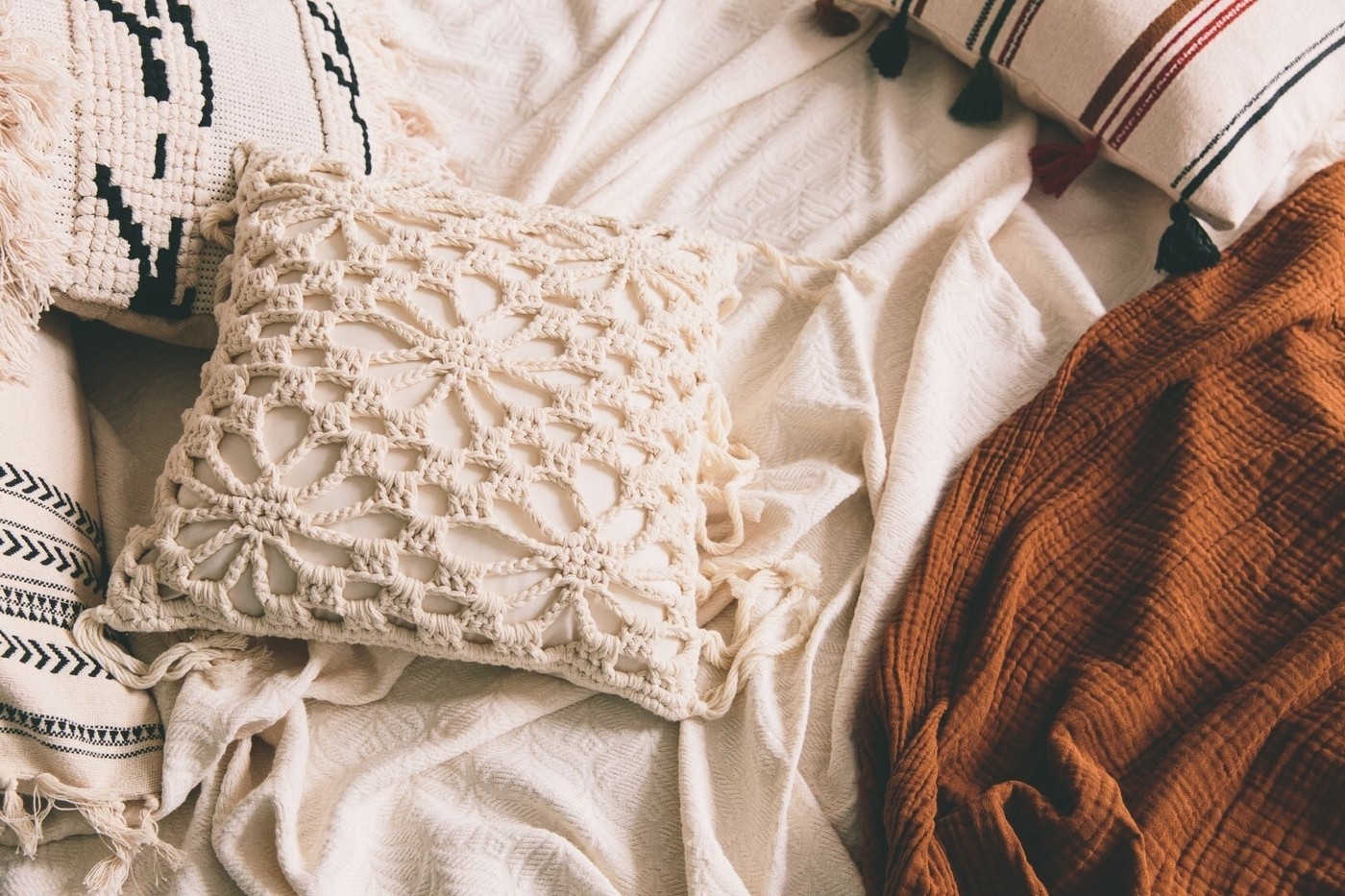 Two key points: handmade and natural (or made to look like they are, at least).
Get creative with crochet accessories or macrame wall hangings.
When it comes to choosing the material for your throws, curtains, or upholstery, consider natural fabrics like cotton, linen, or wool (the cozier the better, of course).
Accessories & decorative elements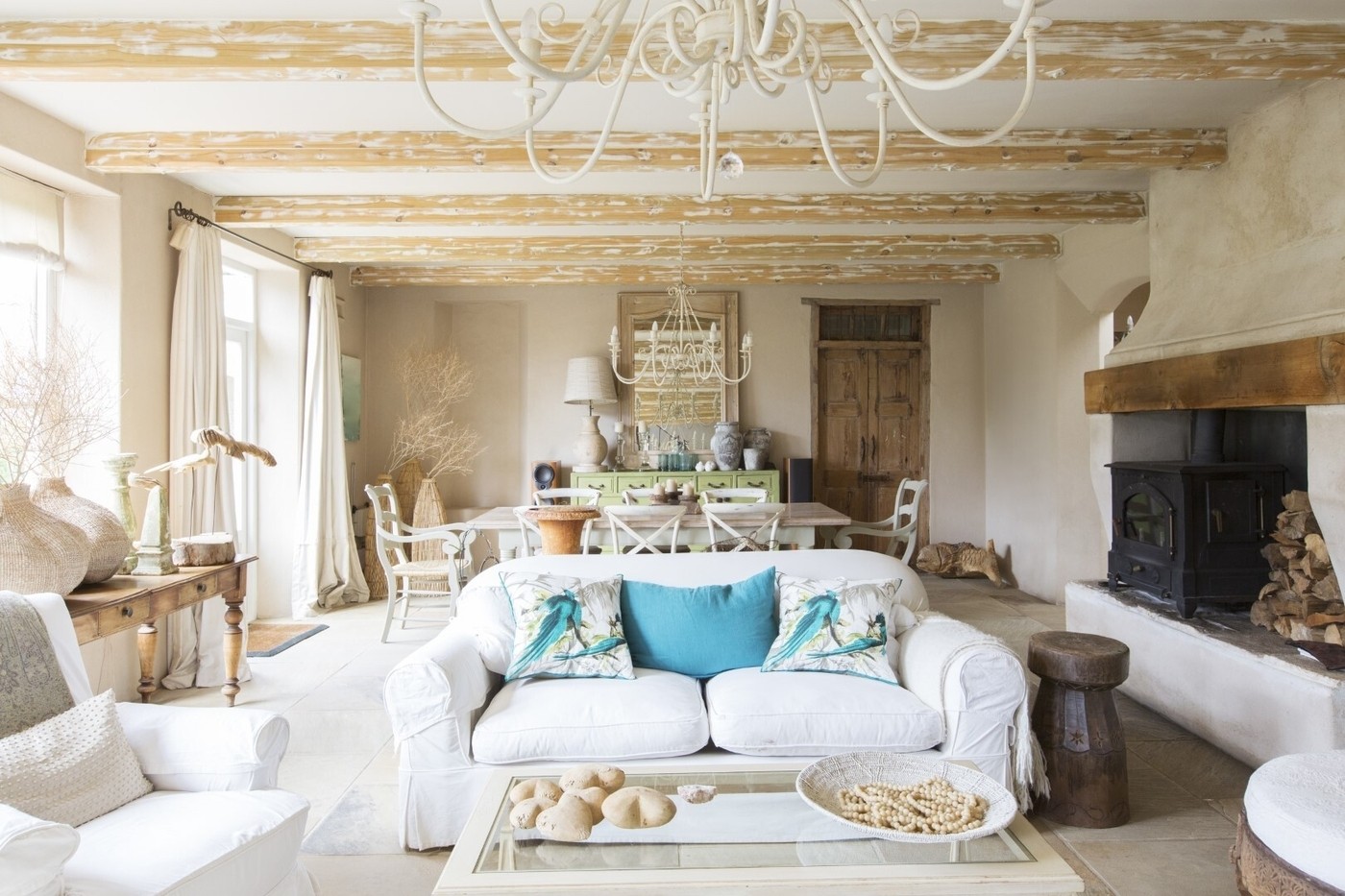 The dreamiest cottagecore decor can actually be a real nightmare for minimalists at heart. However, if you personally enjoy a decorative overload, this aesthetic is clearly the right choice for you.
In fact, the most Pinteresting #cottagecore rooms will be brimming with ornaments and decorative items.
Cushions, crockery, books, framed DIY pieces, natural prints, vintage mirrors, rugs… you can really unleash your imagination!
However, what you can't afford to forget about is, of course, nature. Houseplants and flowers are the most #cottagecore decorative elements, so include them in as many places as possible.
Other typical cottagecore features that you can emphasize if already present in the layout of your home include exposed beams on the ceiling, cozy nooks, fireplaces, and wooden or tiled floors.
Bonus cottagecore decor tips by room
Cottagecore Living room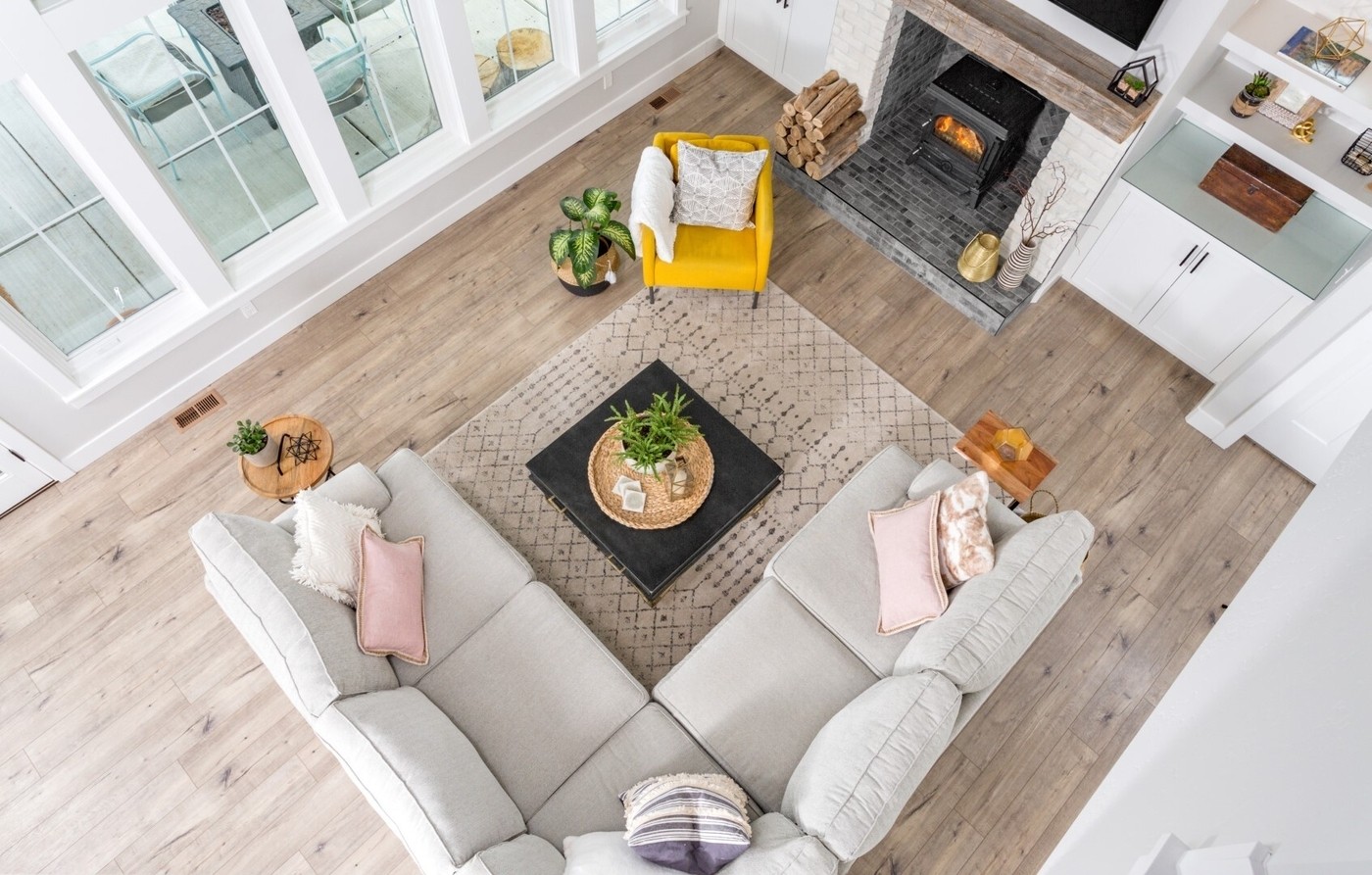 Create a cozy sitting area with a sofa and chairs that include a heavily decorated pattern or, alternatively, add pillows with rustic motifs to monochrome pieces.
Don't forget to place a pot full of fresh flowers on your coffee table!
It also wouldn't be a bad idea to decorate with books, perhaps leaving the most nostalgic-looking ones in a few strategic places.
Cottagecore Dining room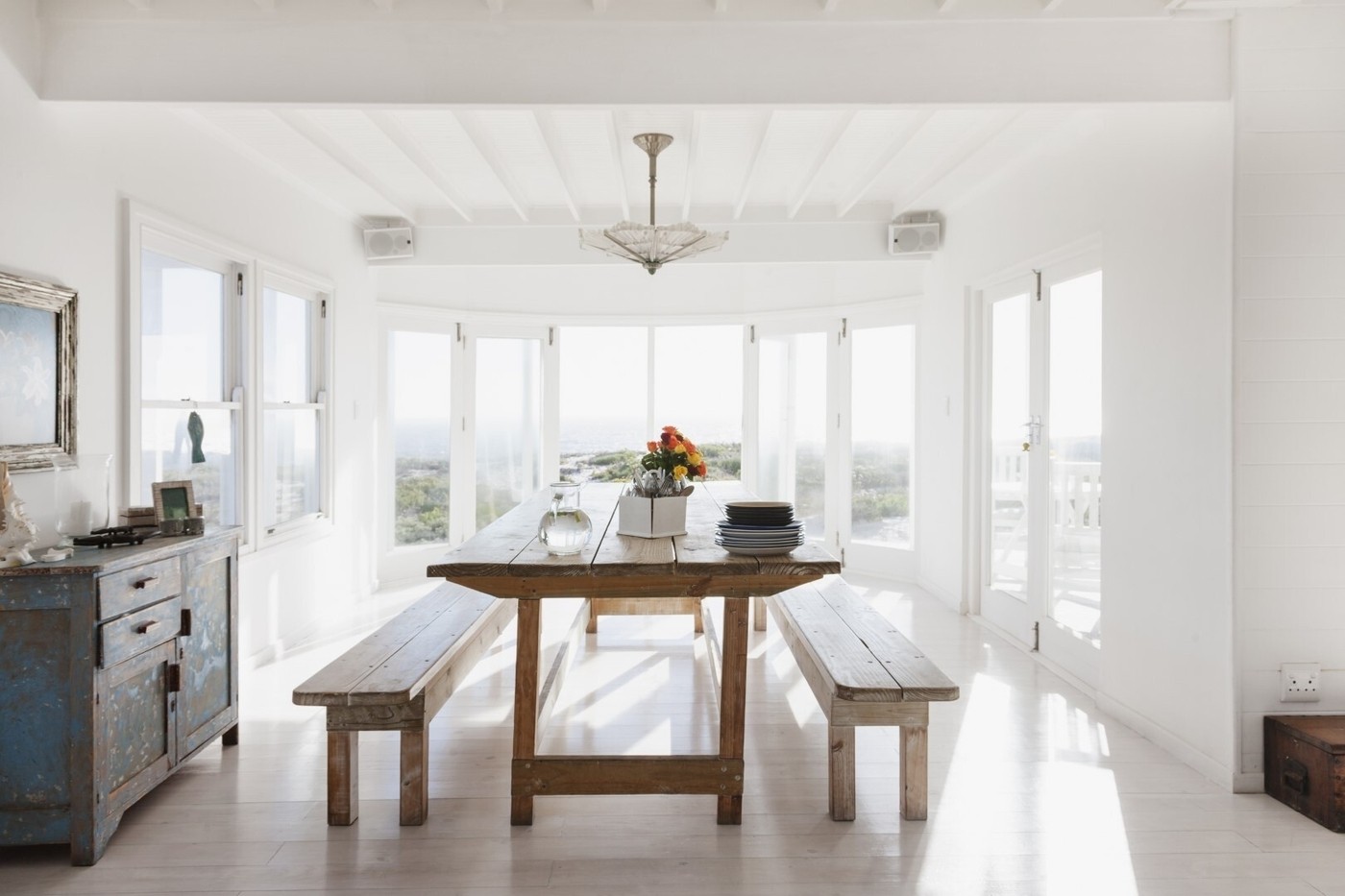 In here you want to emphasize the focus on communal dining, either by choosing long benches or by creating a cozy setting that will help your other household members appreciate meals together.
You also want to showcase your ingredients and china pieces on shelves or behind the glass doors of your cupboards.
Once again, a natural centerpiece such as flowers or fruit is a must.
Cottagecore Kitchen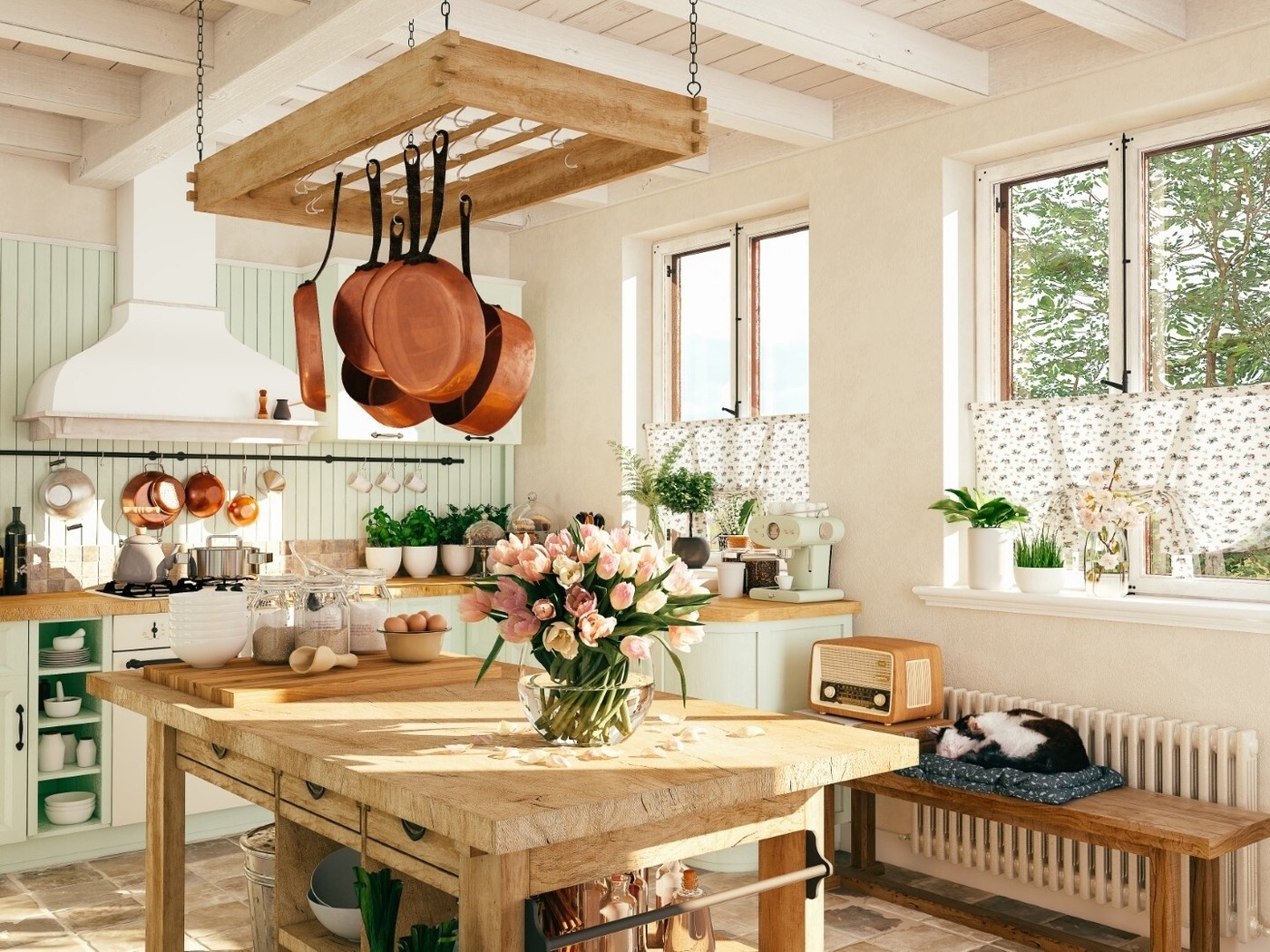 You don't want to hide your beautiful old-style pots and pans or cast iron pieces behind cupboards and drawers! Place them on your open shelves (made of wood, of course), or hang them upside down for an even more rustic feel.
Traditional recipe books can be key accessories in your cottagecore kitchen. And why not grow a few herbs indoors, too?
Cottagecore Bedroom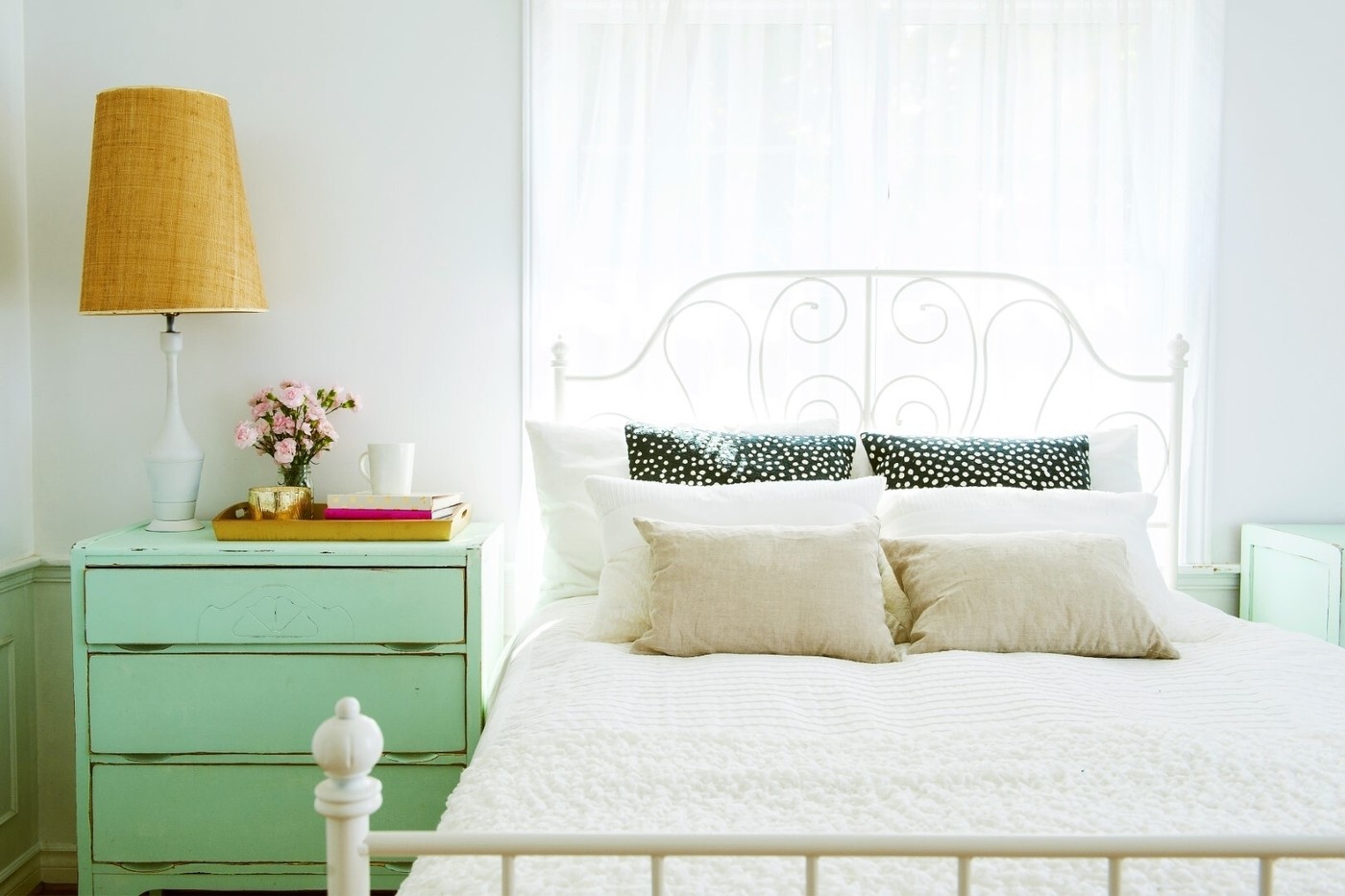 This is your chance to showcase your flowiest and most #cottagecore dresses and garments on an open rail. Alternatively, choose a vintage-looking wooden wardrobe.
When it comes to beds, the two most popular cottagecore options seem to be retro wrought-iron pieces or rustic wooden models. Obviously, your bedding is the perfect chance to showcase a strong countryside-inspired pattern and cozy textures.
Cottagecore Bathroom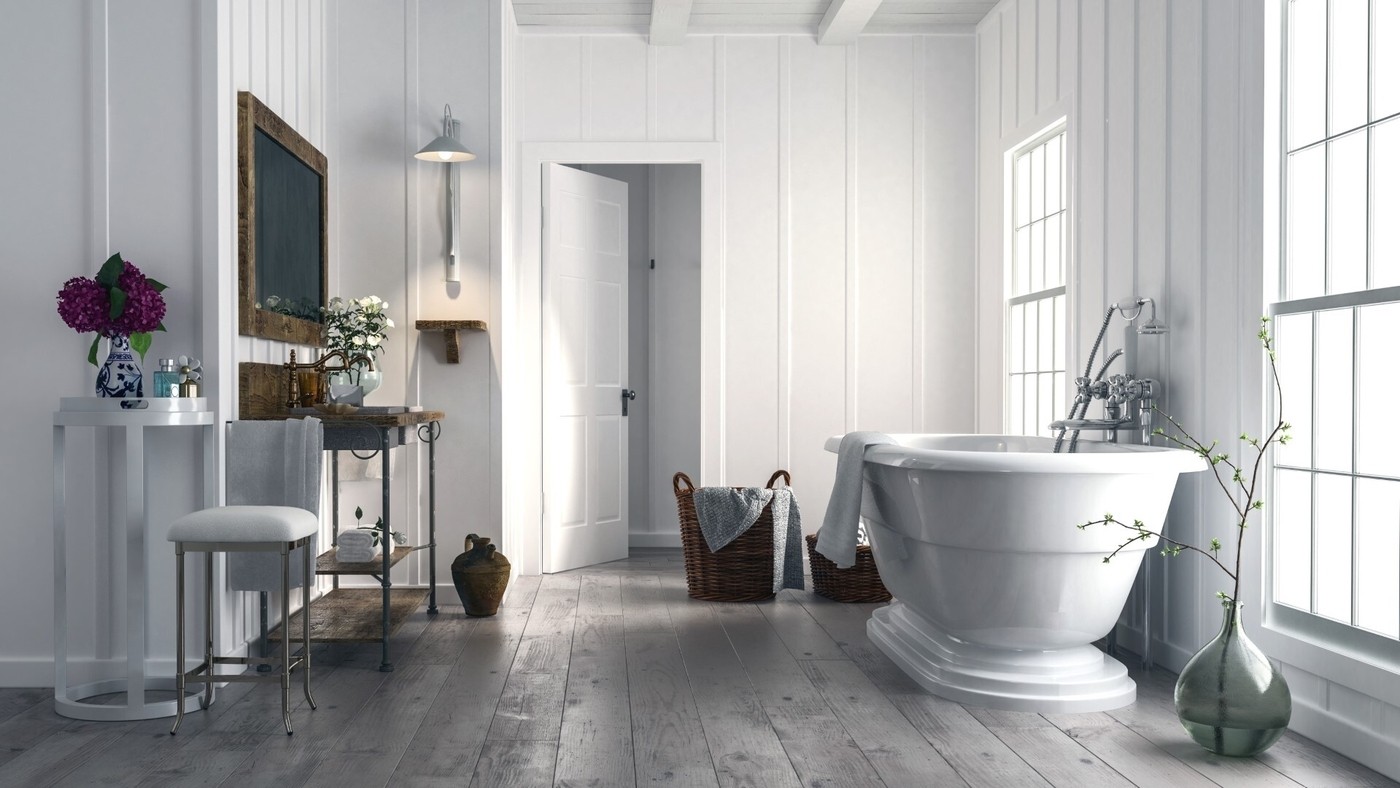 The most cottagecore-looking bathroom will definitely include a freestanding bathtub. And yes, you can introduce a few plants in this room, too.
Cottagecore Balcony or patio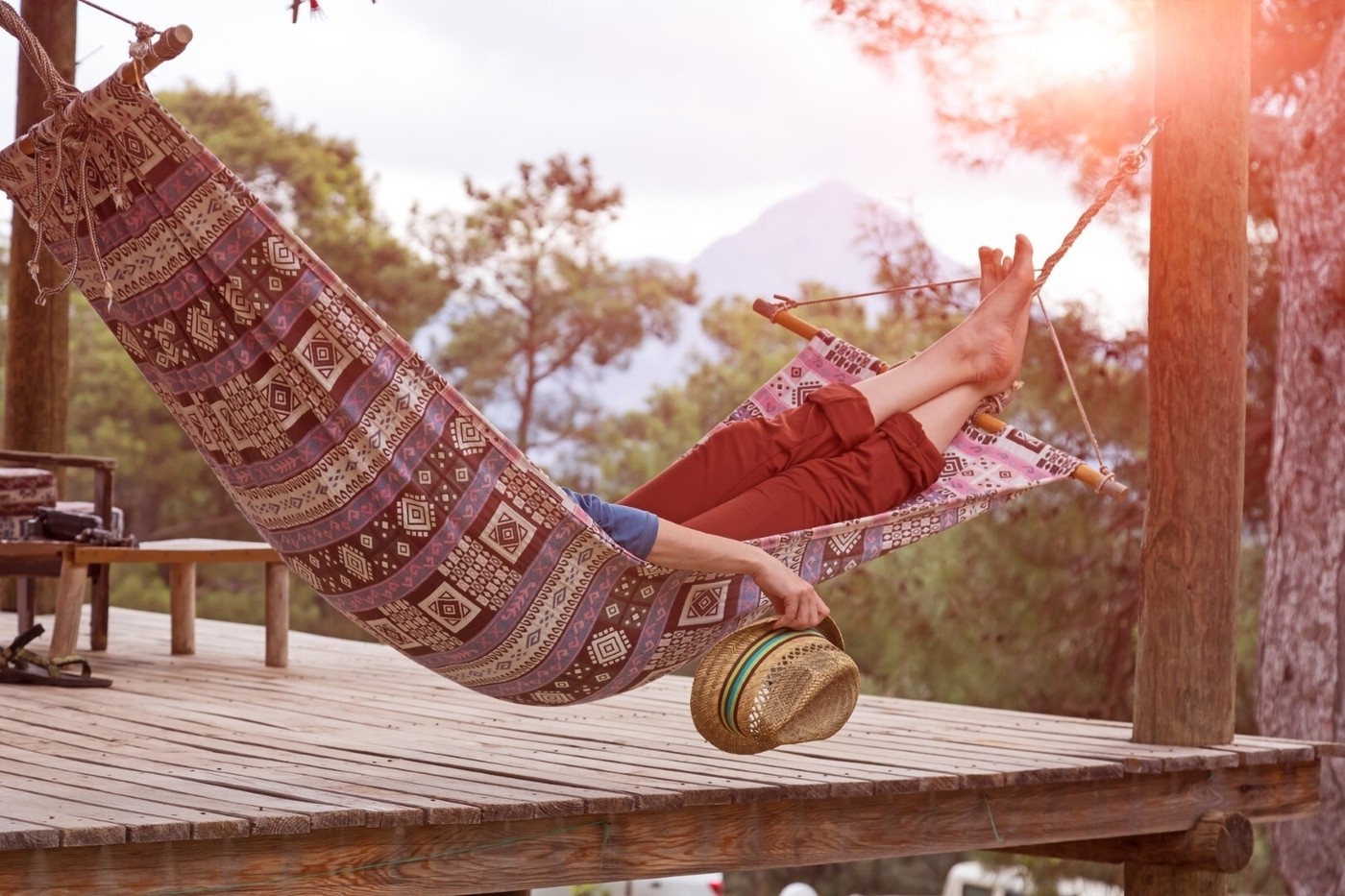 Depending on the layout of your house, decorate the perfect spot to feel closer to nature, adding flowers, plants, and even whimsical accessories like lanterns or fairy lights.
The most decorative wrought iron chairs and tables are a popular choice in cottagecore garden furniture, but you can also look at wooden and rattan pieces.
Adding a rocking or floating chair will allow you to maximize your cottagecore decor inspiration and relax in a charming, nostalgic way.