Brighten up your home this year with the best whimsical Christmas decorations. From mischievous elves to Santa figurines, candy canes and gingerbread, keep your spirits high and enjoy a jolly holiday with these top ideas for a colorful, whimsical themed Christmas decor.
Donut Pedestal Tree
Brighten up your kitchen or dining area with this donut pedestal tree complete with cheeky elves. Who doesn't love donuts? Pastel frosted shades with glitter coating will get your guests in the mood for Christmas treats, while the conical shape and star top, not forgetting the traditionally-attired elves, make this unusual decoration an eye-catching choice.
Ideal on your dining table, you can also place pedestal tree models anywhere in your home. They look great on sideboards or on display on your window ledges, in fact, anywhere where their good hearted cheer can be admired by your household members and guests alike.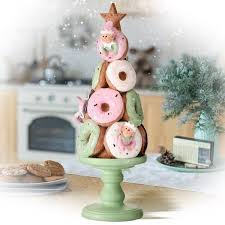 Merry Christmas Pink Flamingo Rug
Simple, but highly effective, changing your rug to a Christmas version is a great and somewhat unexpected way to greet guests to your home with seasonal greetings.
Place your rug at your front door and listen out for the compliments. An unusual design, such as these pink flamingos with various festive elements, makes a nice change from your traditional snowy scenes of holly and reindeer.
We think a whimsical Christmas doormat is a great choice to welcome your guests to your home with a smile. You can also place a similar model at your backdoor for family use, especially if you have children who tend to traipse mud in and out of your home for a highly practical Christmas decoration.
Pink PVC Wreath
Stand out from the crowd with this bright pink PVC wreath that is sure to be the talk of the town. Complete with gold and pink ball ornaments, plus a large gold ribbon bow, it's hard to imagine a more eye-catching Christmas decoration. Promoting cheer and fun, use a bright colored wreath to liven up your front door, or place it inside above your fireplace.
To really make the most of your bright PVC wreath you may want to tone down the surrounding decor so that it doesn't detract from its eye-popping color. For even more fun, choose a pre-lit model and simply hang for hassle-free decorating, leaving you with more time to enjoy the holidays.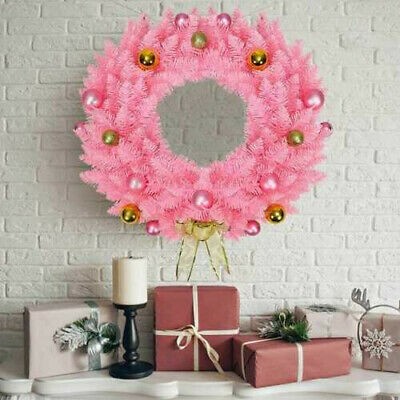 Gingerbread House Door Cover
Choose a whimsical gingerbread house door cover and show off your lighthearted, fun side.
While the neighbors may compete with their snowy scene door covers with seasonal greetings, installing a fun version featuring candy cane images and bright colors is sure to get you instant recognitionas someone who has a great sense of humor.
Decorate your front, back, or internal doors with this fun, whimsical door sticker and bring some light hearted laughter to your home. Kids will appreciate the candy motif while the whole family will enjoy the lively colors and festive style.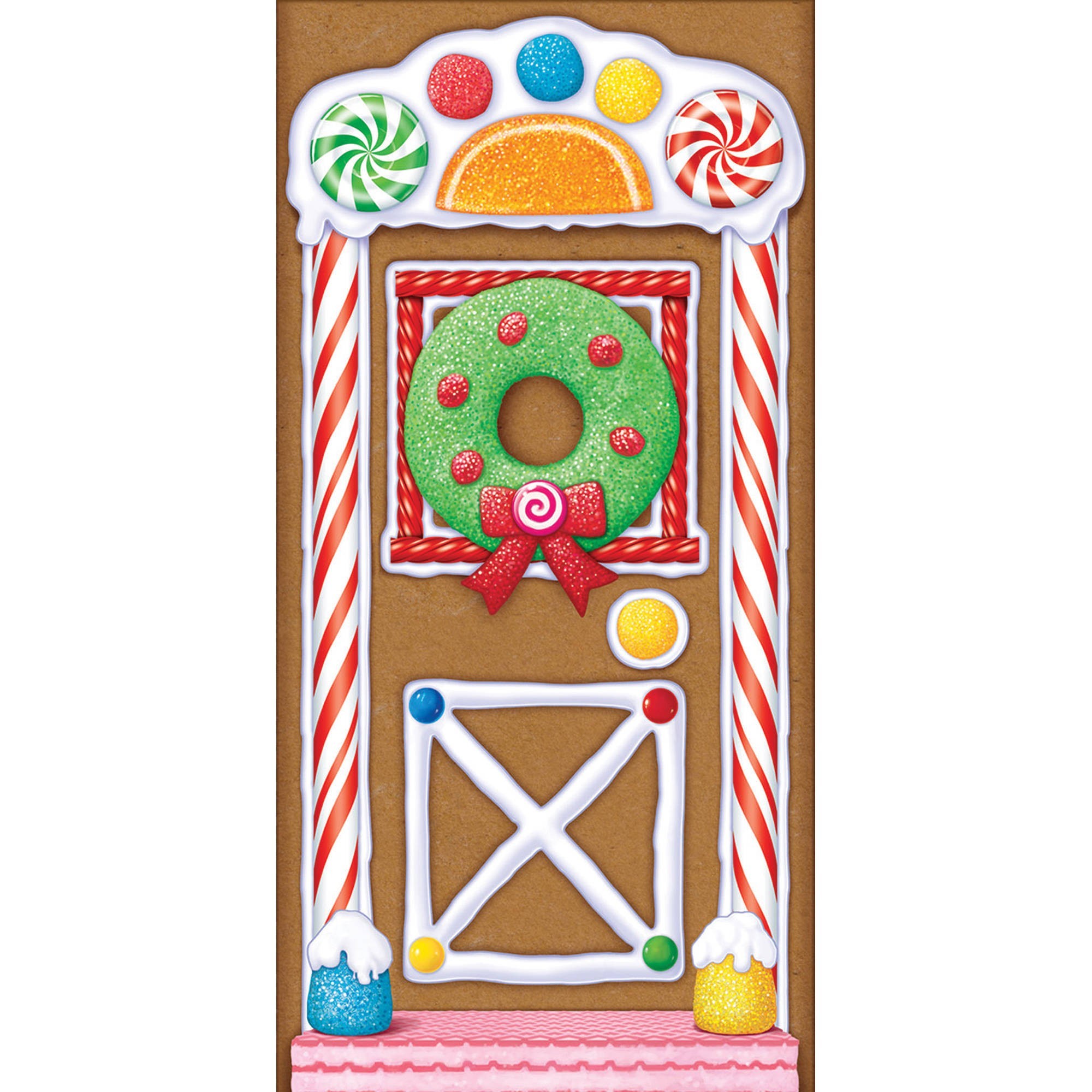 Snowman Christmas Tree Dress Up Set
Change the look of your traditional Christmas tree and save yourself hours on decorating it with a fun Christmas tree dress up kit. Transform your tree into a snowman, elf or father Christmas for a whimsical alternative to ball ornaments and garlands.
With this kit you treat your tree just like a snowman. Simply dress it up with a head, twig arms, buttons, and scarf, as well as other small stylistic details. If you have young children at home and no snow, this is a really fun way to let them experience creating a snowman. It is also a great addition to any family room and is sure to be noticed by your guests.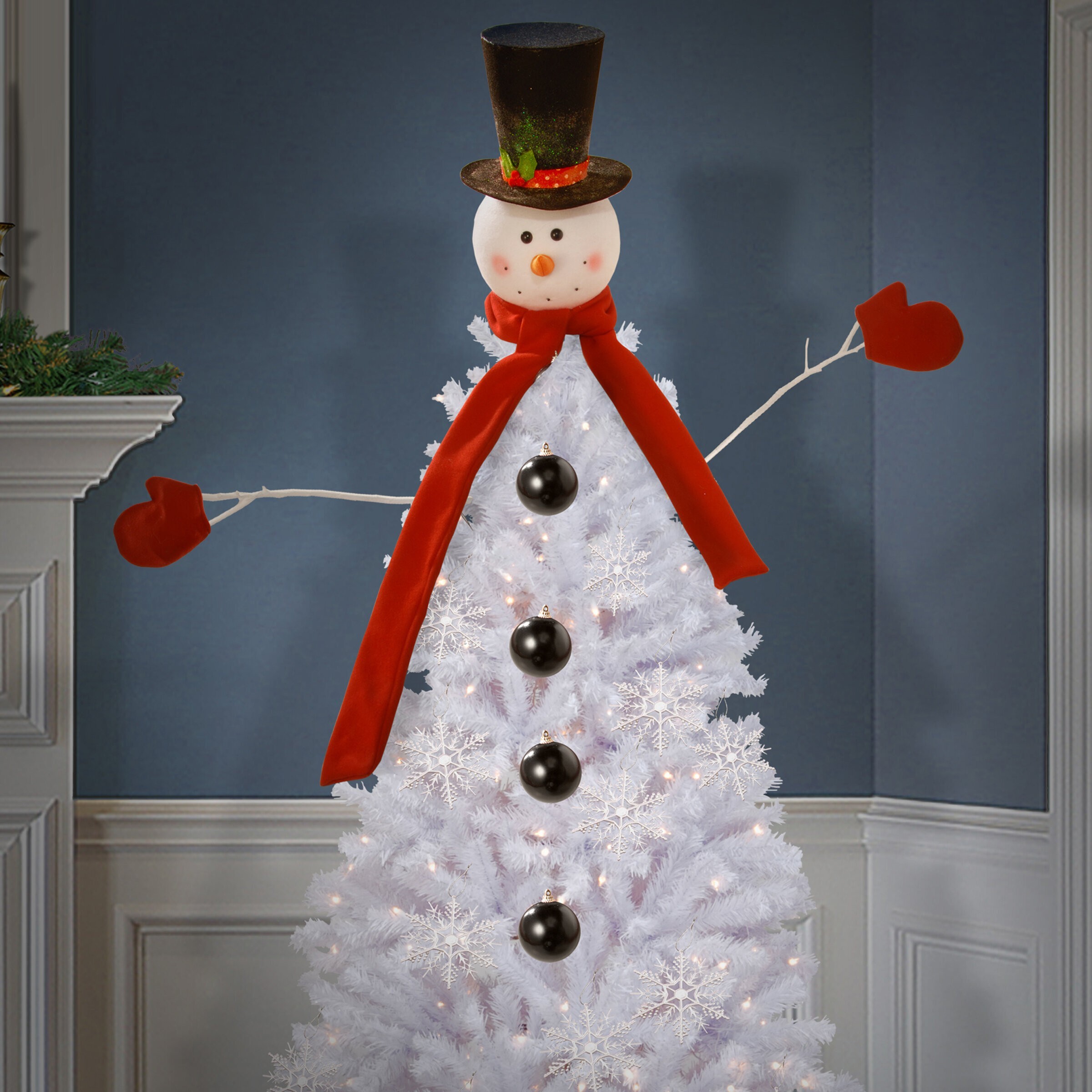 Colorful Santa Figurine Tree Ornaments
Another great way to decorate your tree for the festive season is to use a combination of colorful Santa figurines. Featuring a bright, shiny Santa in a jeweled sleigh, each present on display is a different color for a vivid, eye-catching result.
Hang these figurines on your tree or around your home for a fun and bright whimsical style decor. As these pieces are multi-colored, they fit in with any color scheme and are sure to become firm family favorites with both old and young alike.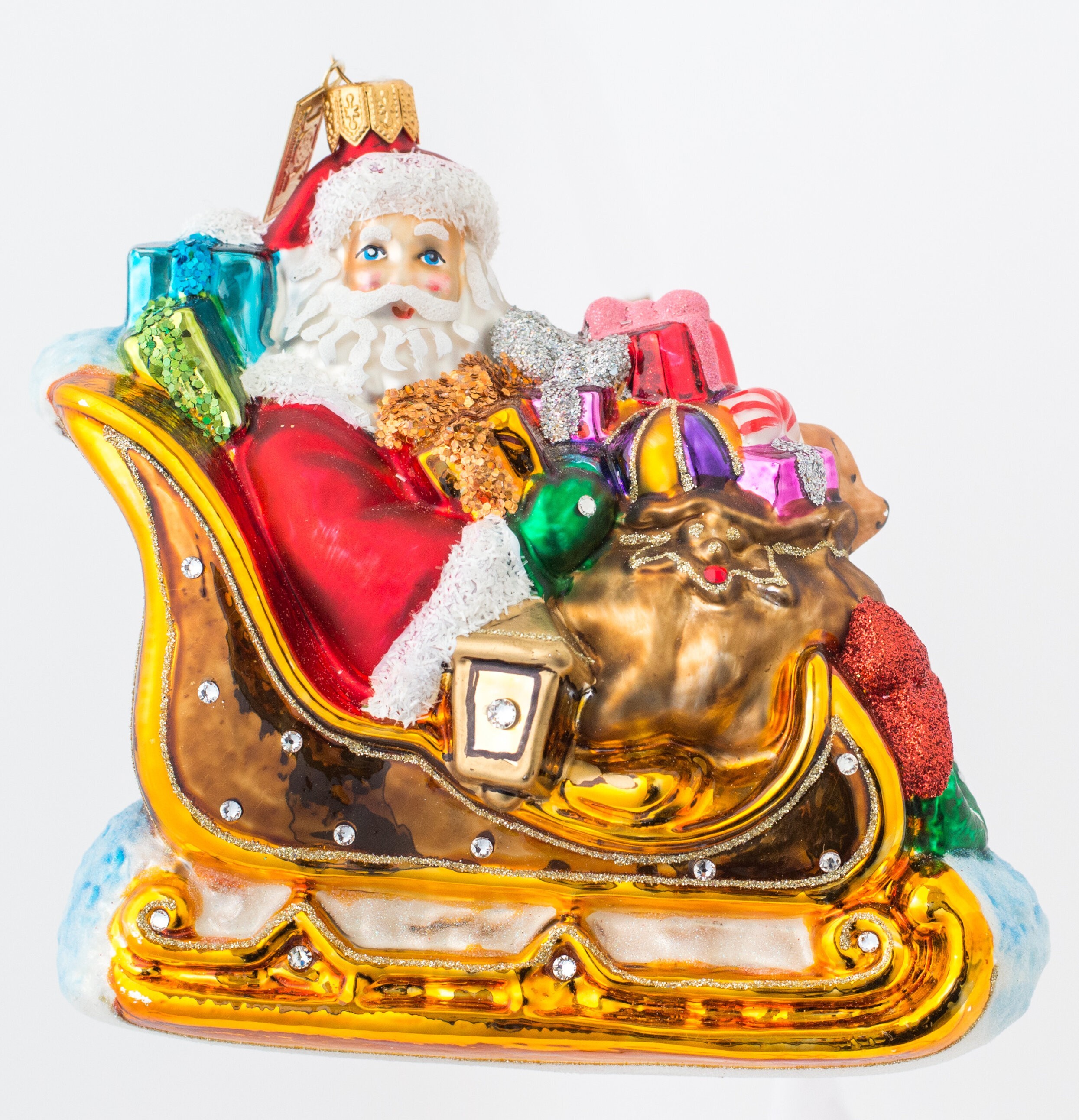 Swirl Candy Christmas Ornaments
Choose a candy-theme decor and place brightly colored swirl candy ornaments around your home.
Whether you have a sweet tooth or just love the look of tasty festive candies, candy ornaments are always a big hit. Hang them from your tree or add them to your wreath for a fun, light-hearted decoration that is sure to get your friends and family feeling festive.
For even more fun, decorate your entire tree with hanging candy and lollipop shaped ornaments. Use a range of colors to really create a dramatic effect - this is sure to be a popular one with your children or grandchildren. Although you may want to add on some edible candy canes and chocolate tree ornaments to prevent too much disappointment.