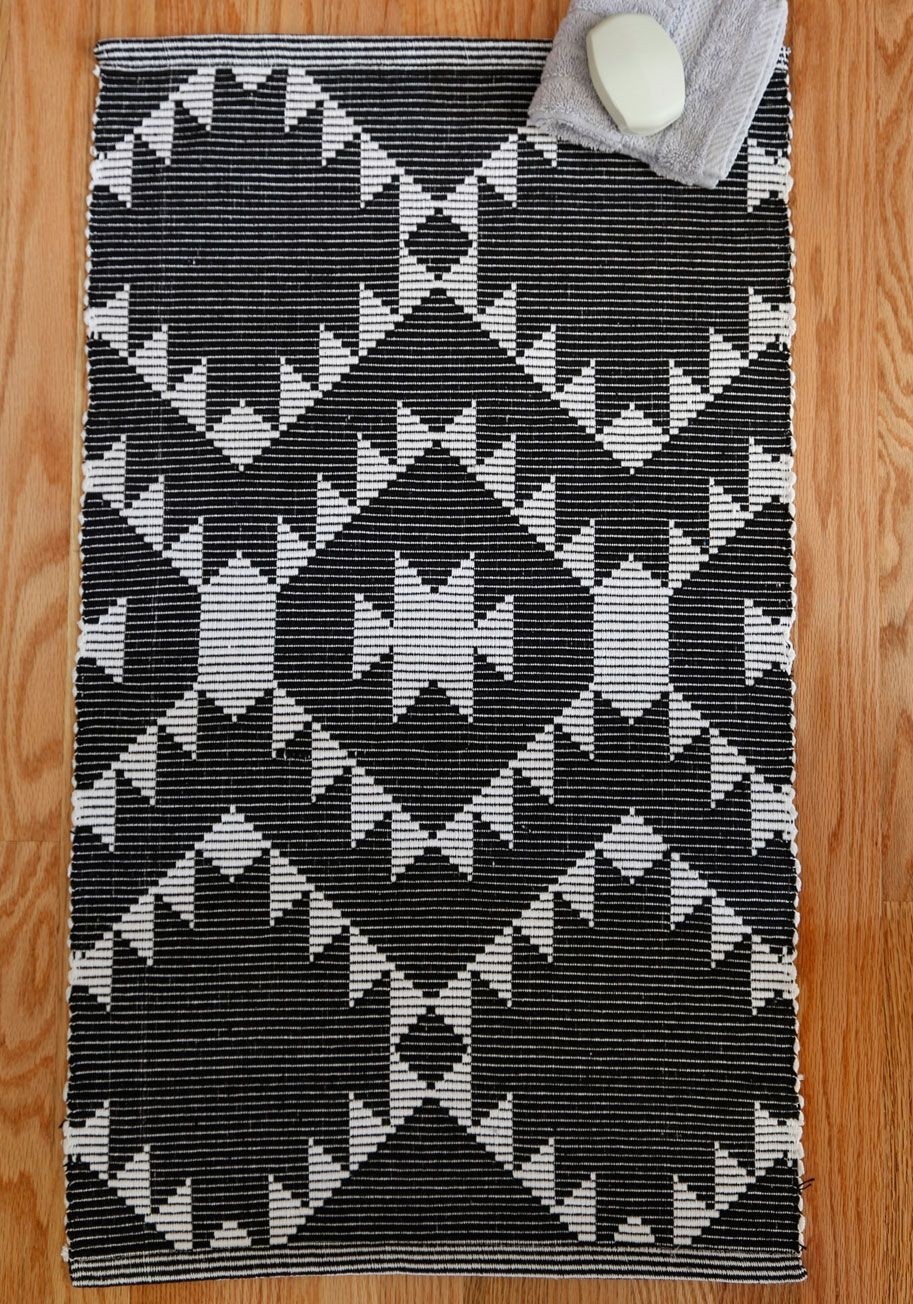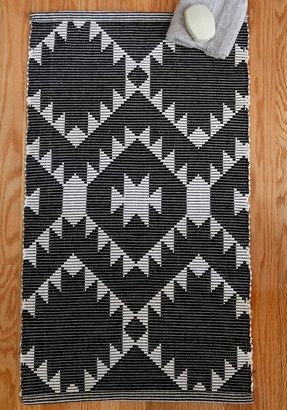 If you are looking for some funky accents to your bathroom, try this bath rug. Vintage inspired, it enchants with its unique pattern and elegant black and white finishing, being a universal addition to almost every bathroom decor.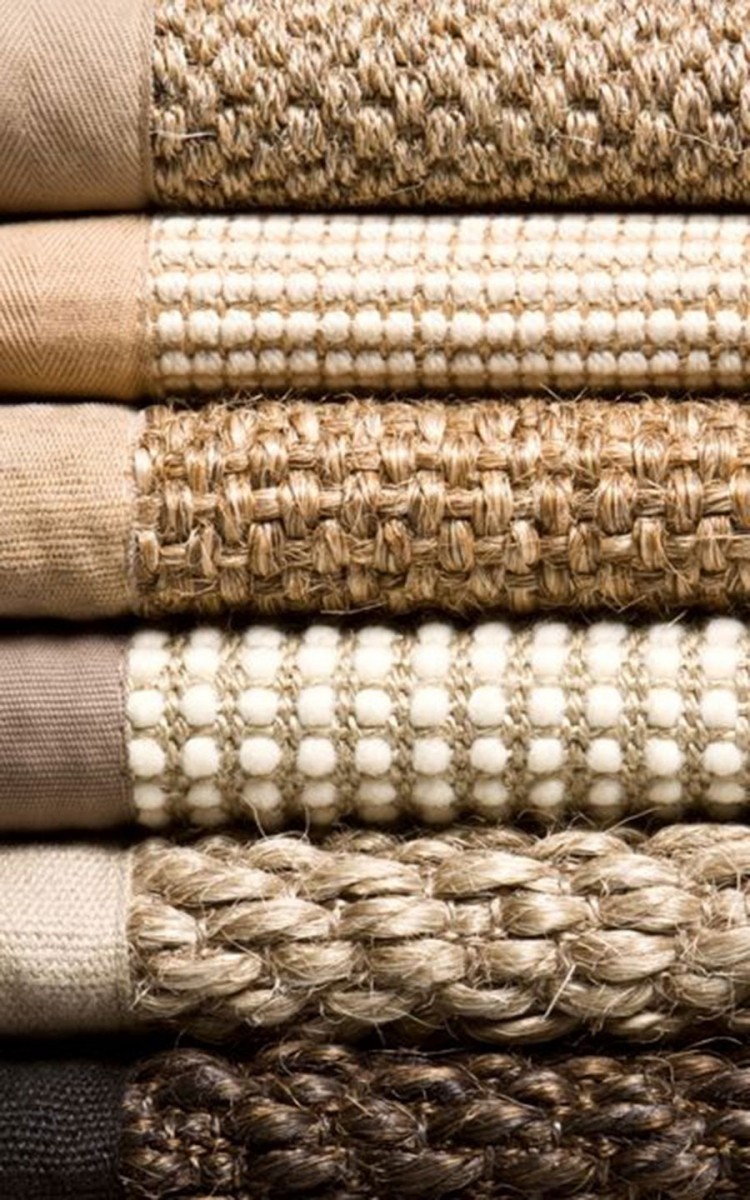 In the picture I can see many patterns and stylizations of natural looking rugs made of sisal seagrass, jute or coir. These rugs are comfortable for feet, durable and they decorate different indoors regardless of their style.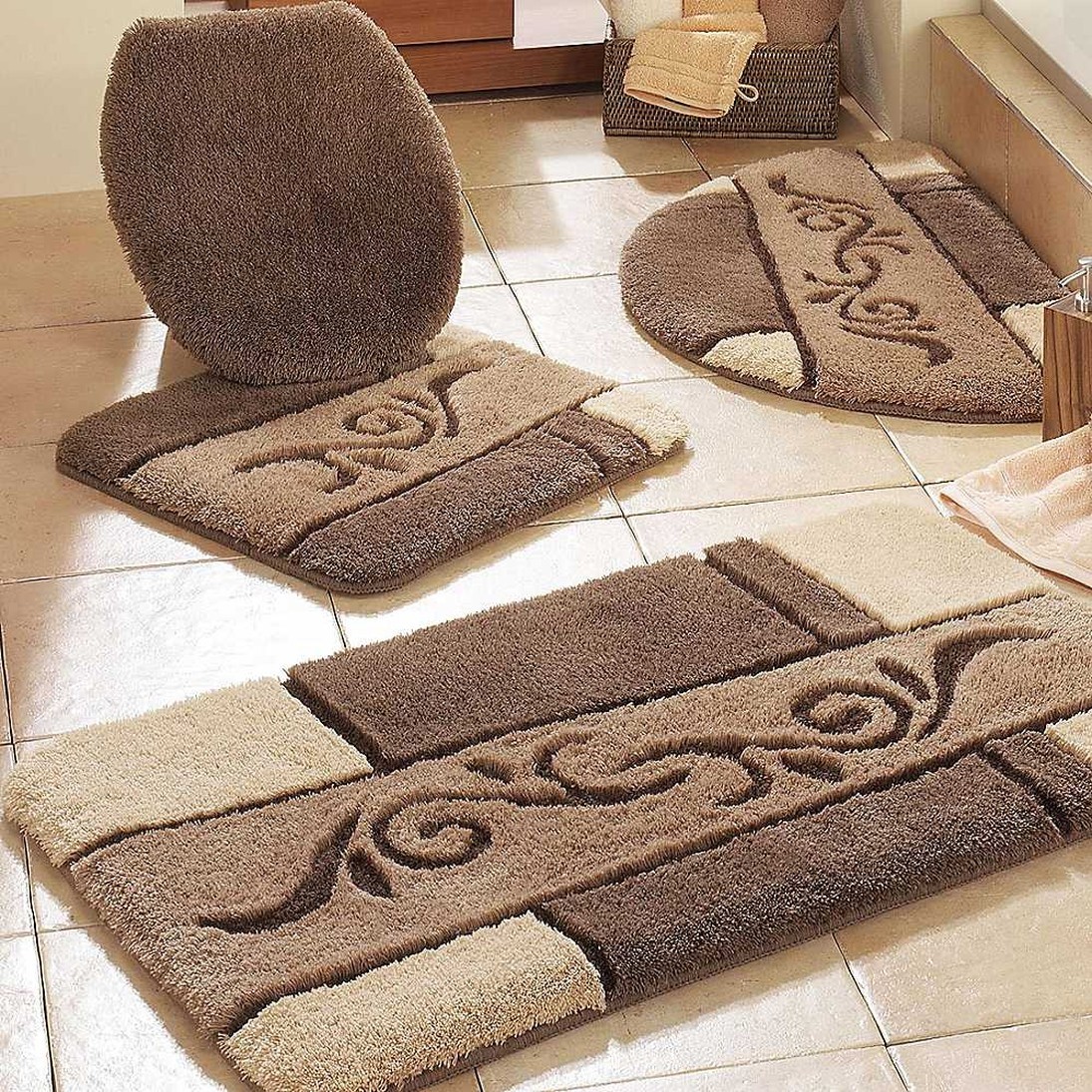 Handcrafted and quality designer bathroom rugs featuring a fluffy construction and a stunning white finish. The pieces are also made from sturdy and durable materials and their high-absorbent capacity should dry you up every time you step out of that bathroom.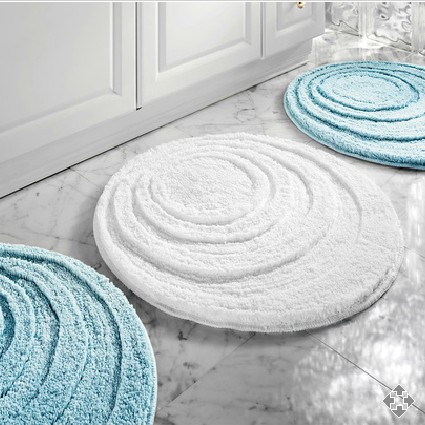 bath linen fine weave provides comfortable unique and luxurious bath ...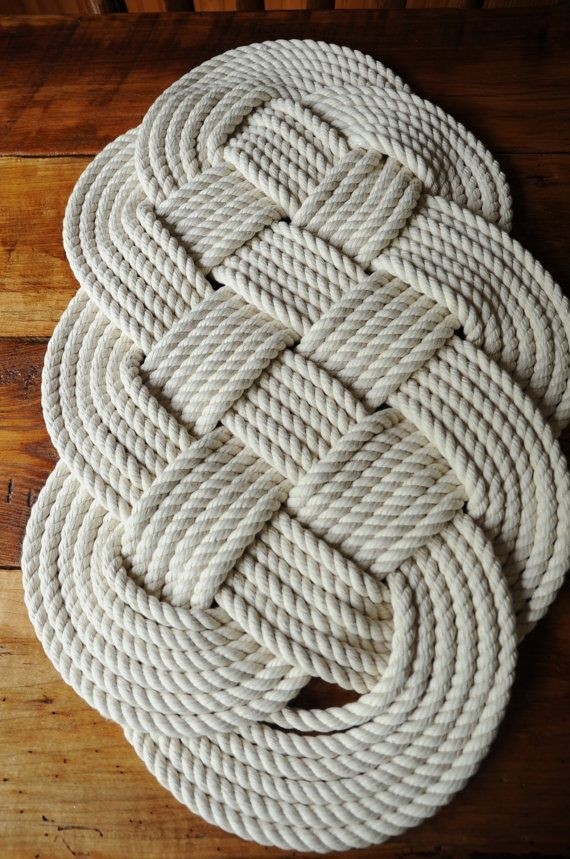 Unique designer bathtub rug that looks like a series of interlocking ropes. The rug also features different multi-dimensional shapes and its unique aura will bring impeccable style into your bathroom. It comes in a light pearl color as well.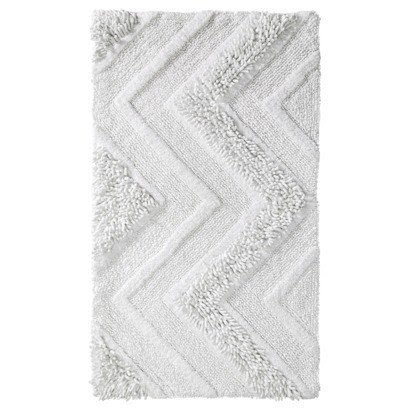 Well-crafted designer bathroom rugs with a combination of two neutral tones, including a touch of light gray and white. The rug is relatively large and should work for large bathrooms. Its fluffy finish feels good on your feet too.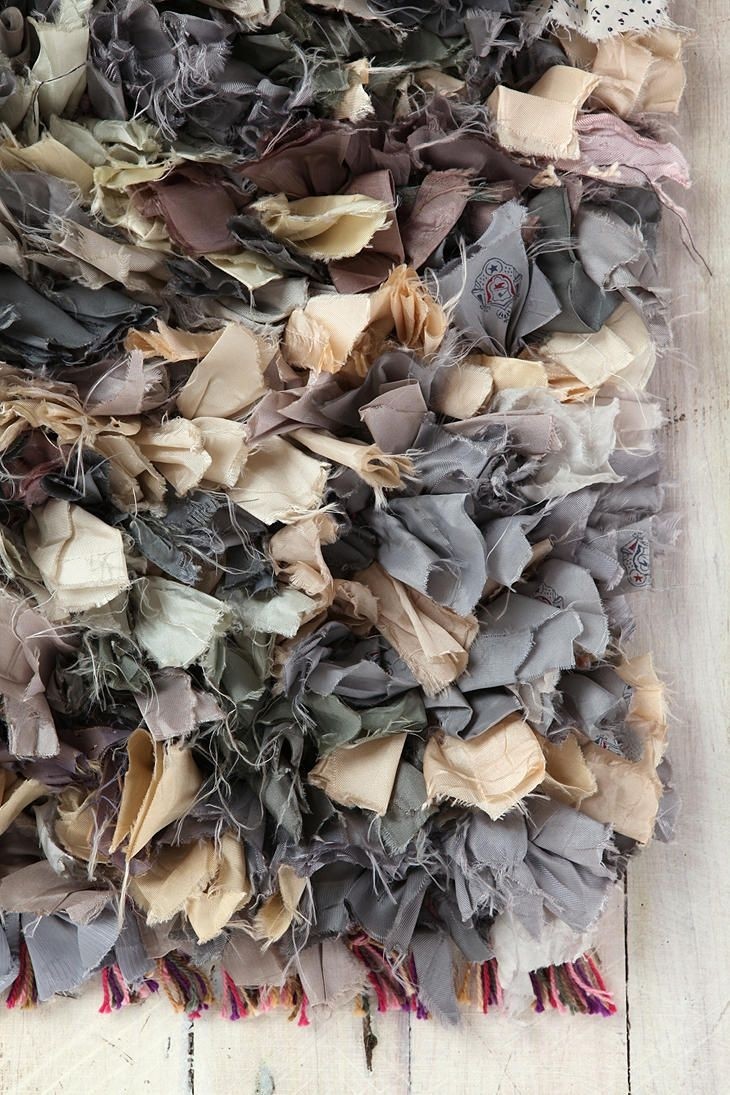 An extraordinary bathroom rug which was made from fabric scraps in various colors that were simply sewn together. The overall impression is shabby, but cool. For sure, it will be an unusual accent of your bathroom.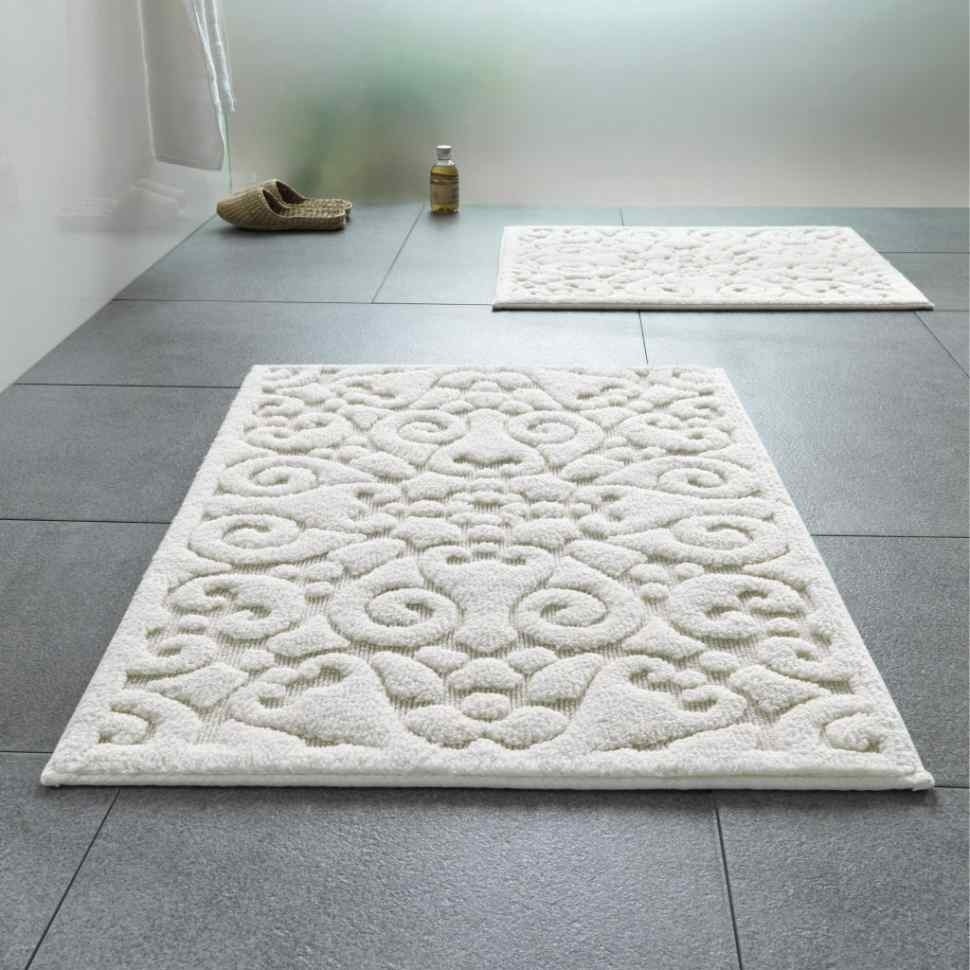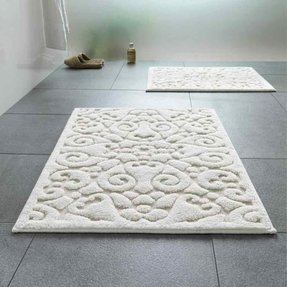 This white designer rug is a perfect fit for bathrooms and its white color complements the grey tiles. Its highly absorbent ability will definitely make it dry up your feet every time you step out of the bathroom.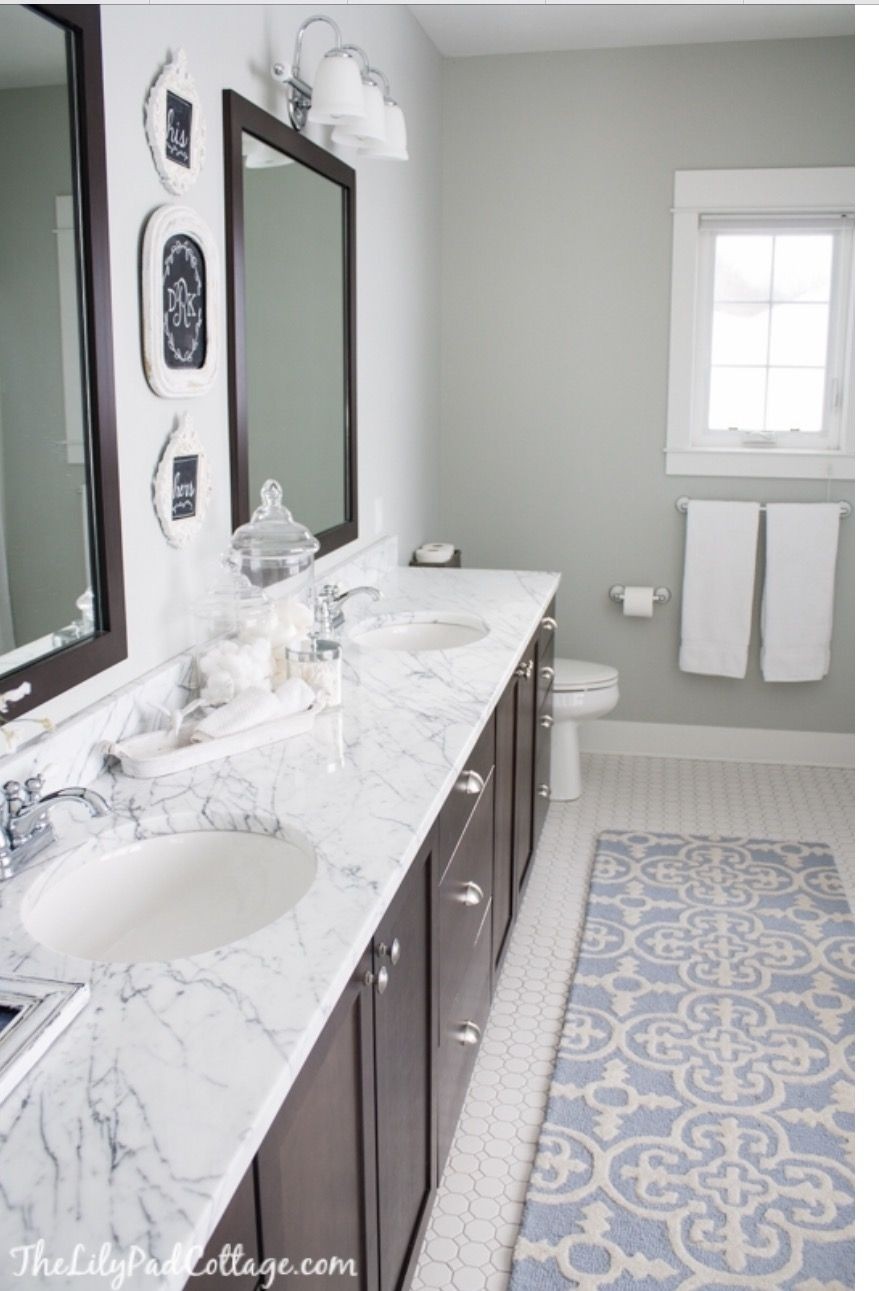 An aesthetic rectangular traditional bathroom rug crafted of moisture resistant material in a delicate pale purplish tone with showy off-white lily-pad and geometric motifs. It has an anti-slip back side and can be spot cleaned.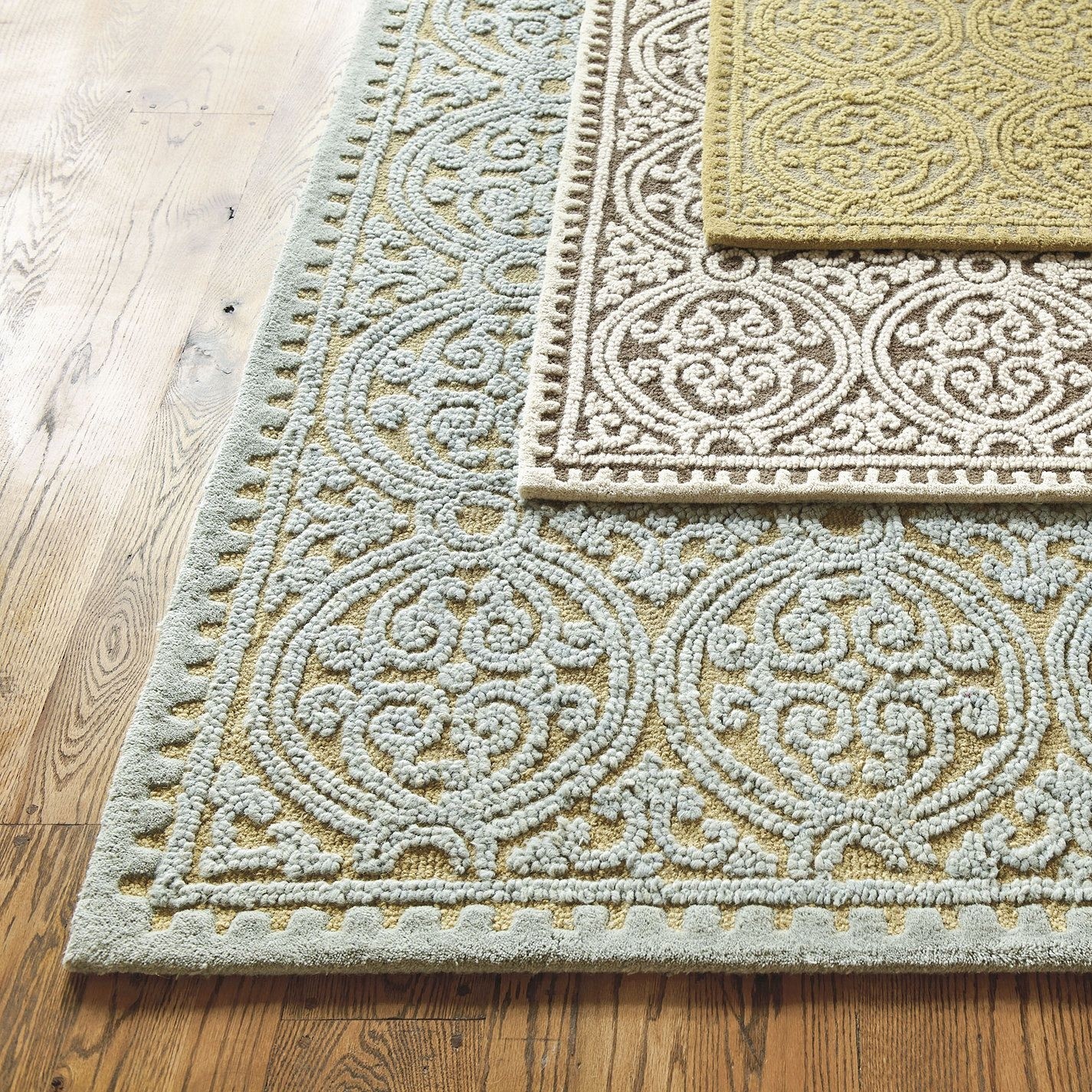 Designer bath rug with raised medallion motif embroidery, in subtle, muted color palette (here: light blue on beige). Artisan crafted floor mat with cotton canvas backing that adds to general durability.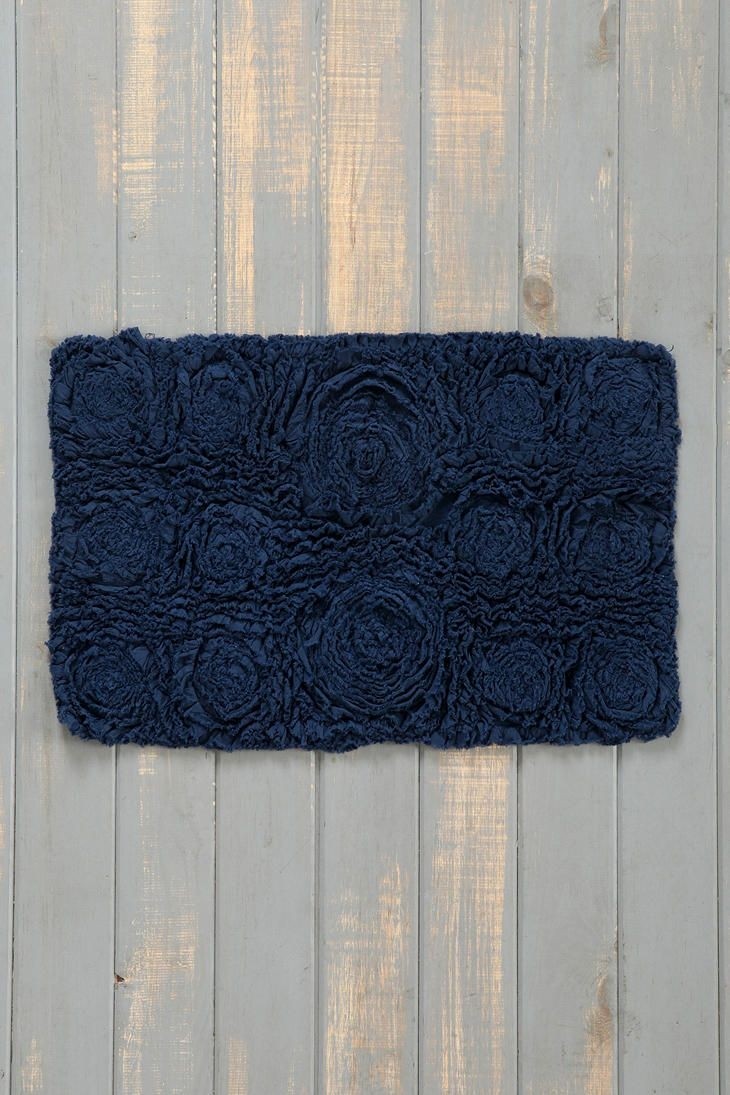 Bed Of Roses Bath Mat from Urban Outfitters. This is really pretty!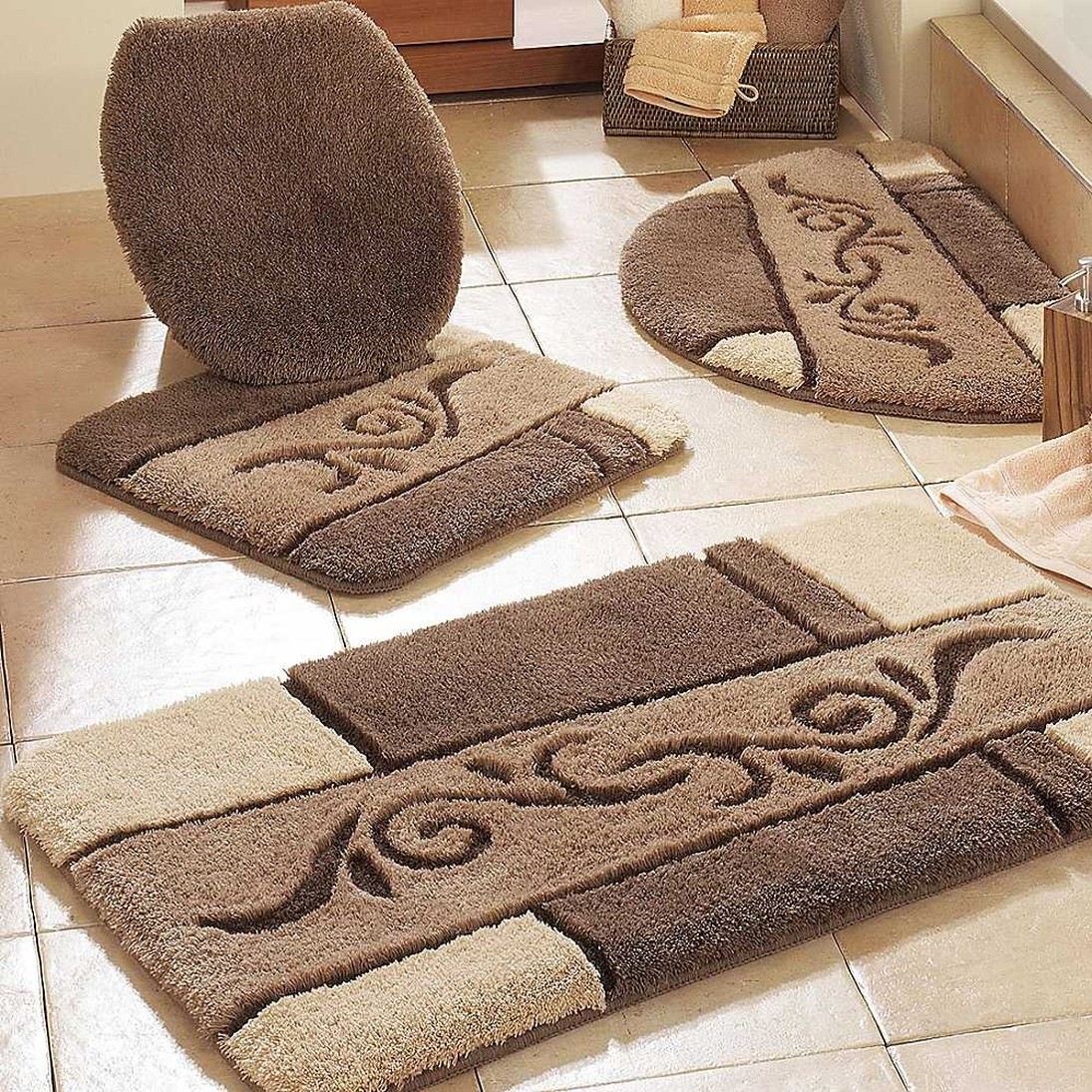 Original bath rug with grass theme. It is fitted with anti slip pad. Classic form and modern design for any bathroom as needed.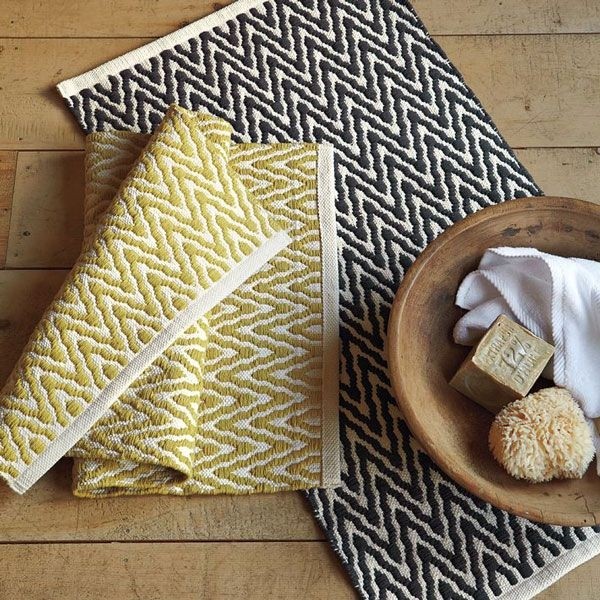 Zig Zag Bath Mat in "dandelion" for powder room $14.99 | west elm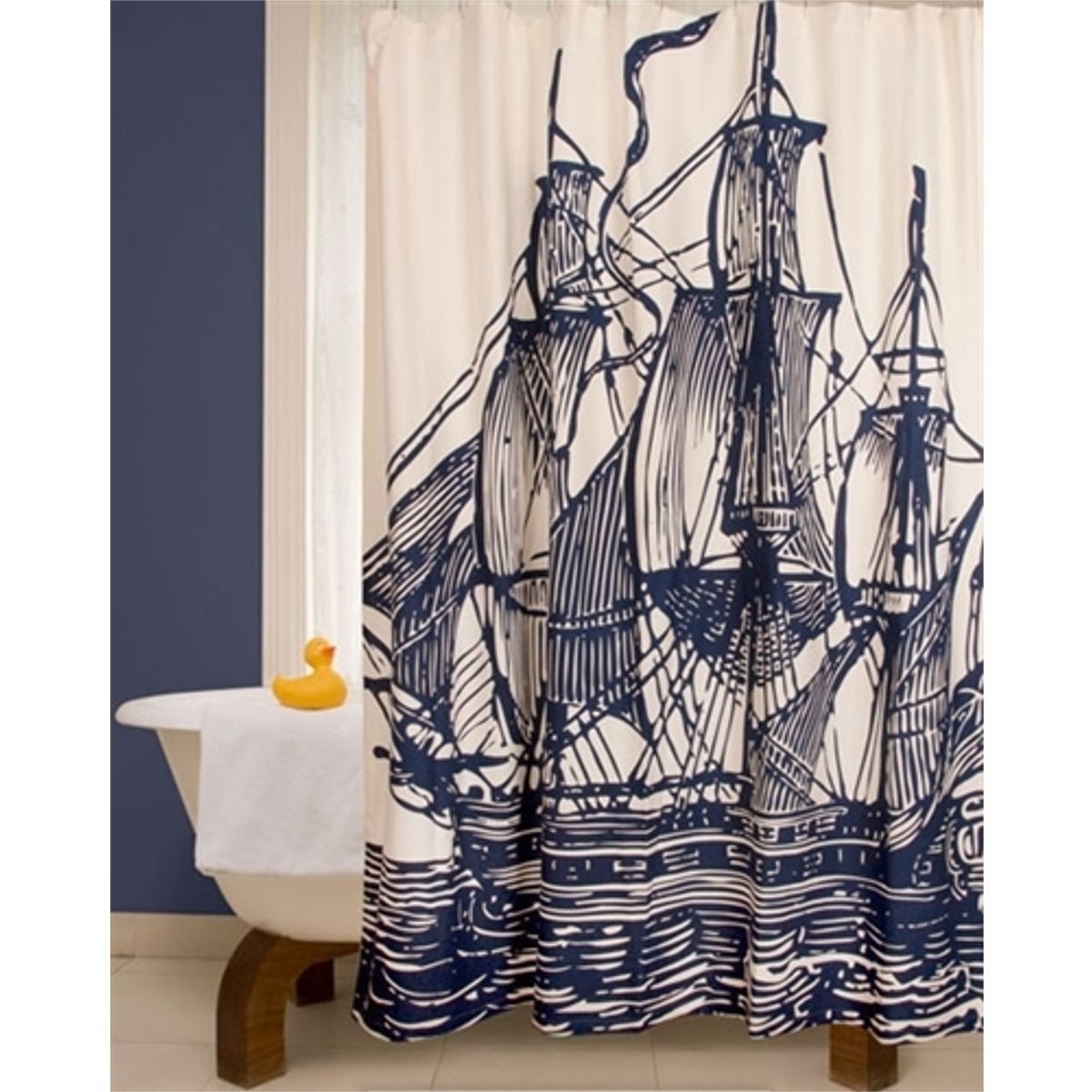 Nautical Luxuries Coastal Decor & Gifts - Vintage Nautical Shower Curtain And Bath Mat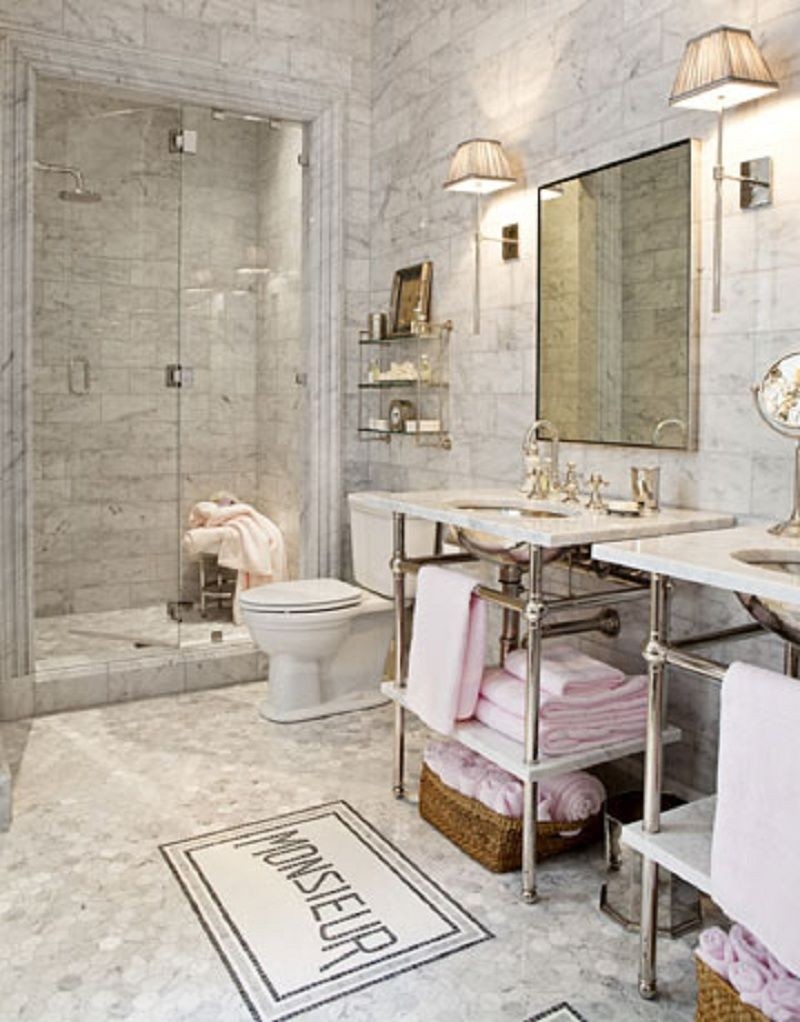 A Grand, Parisian Hotel-Inspired Guest Bathroom ... An antique chandelier, a burnished cast-iron tub, silver decor, and a vintage pharmacy cabinet gi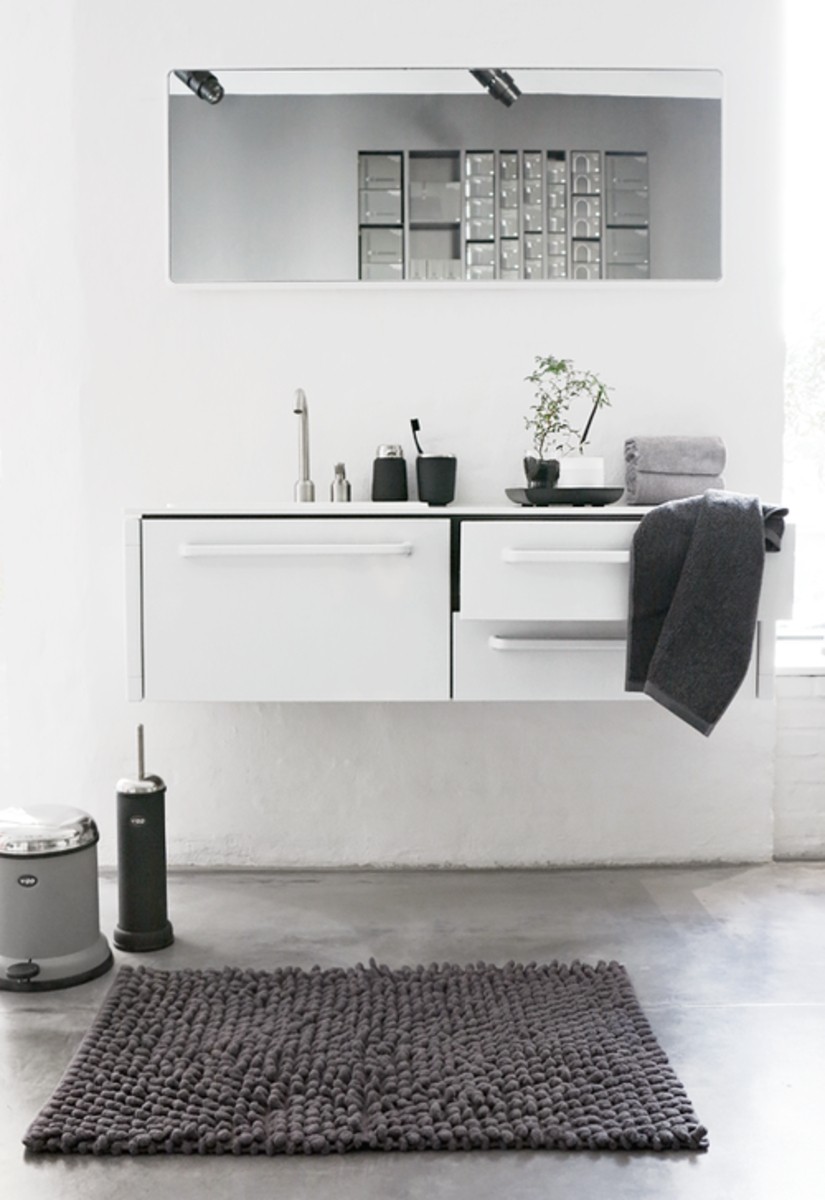 Add the finishing touch to your bathroom with Vipp accessories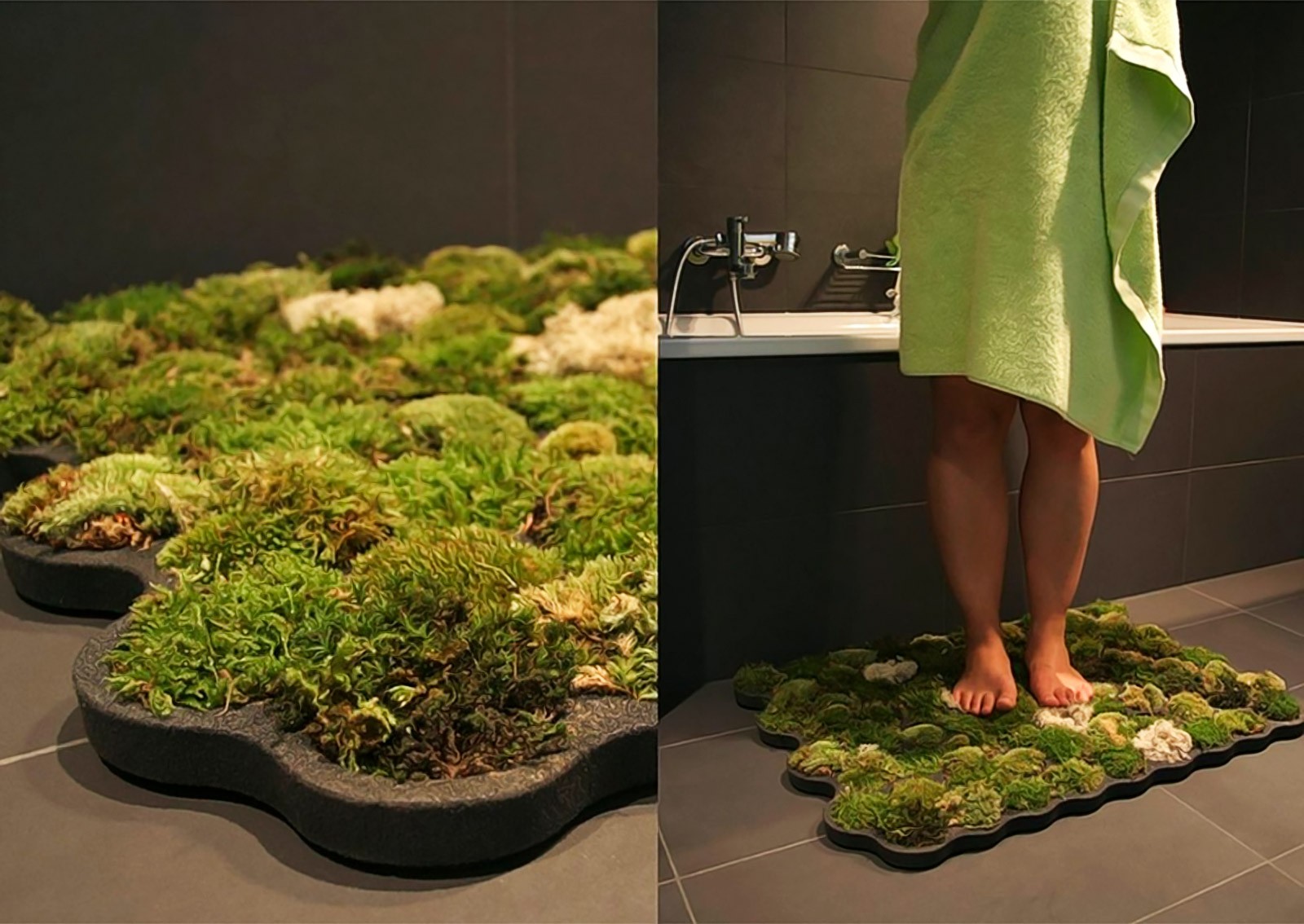 Moss Shower Rug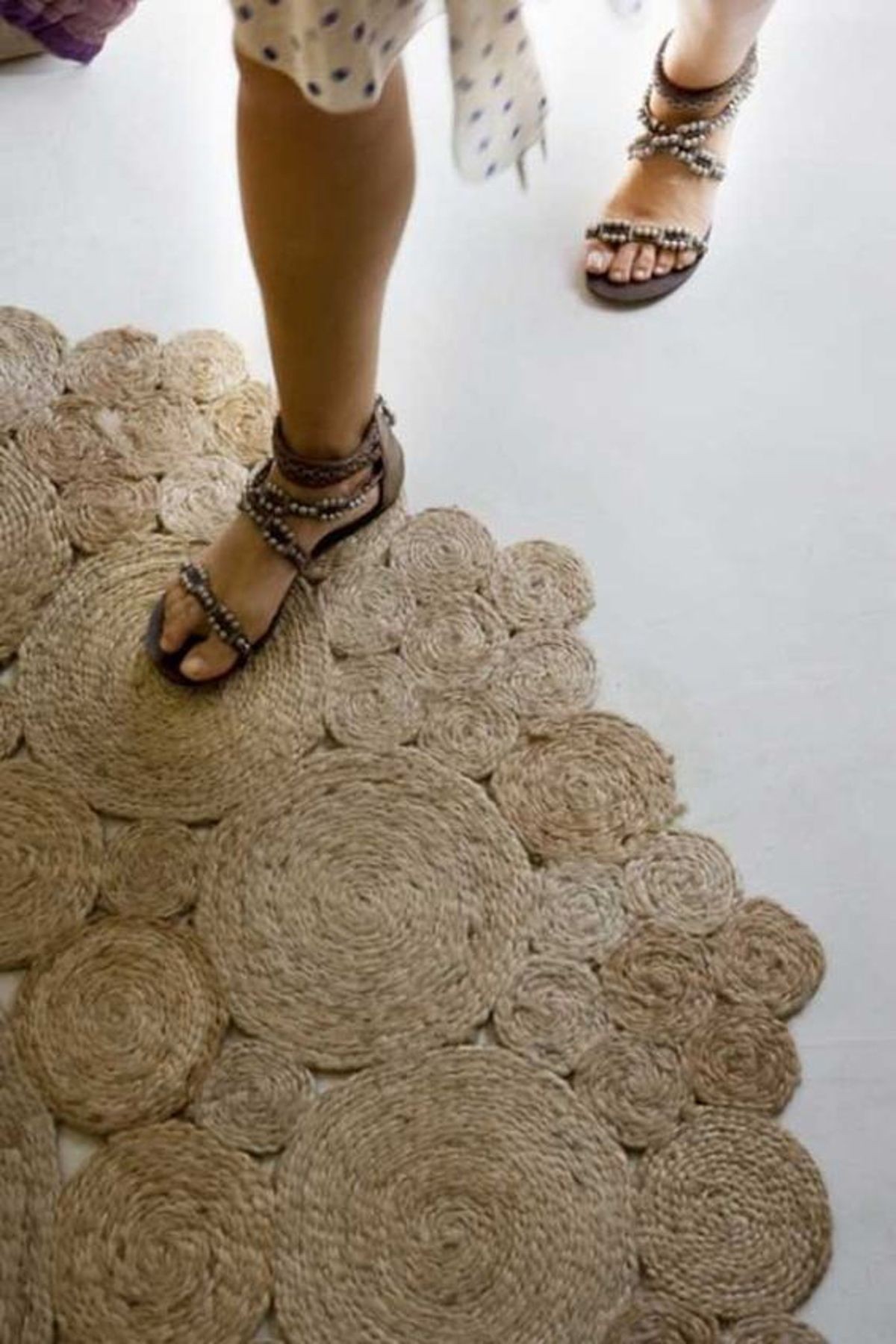 Such a gorgeous, very creative DIY project – a rustic rug made out of jute or sisal ropes. Easy to make and beautiful to look at, just make some rope circles and glue them together with a hot glue. Amazing design!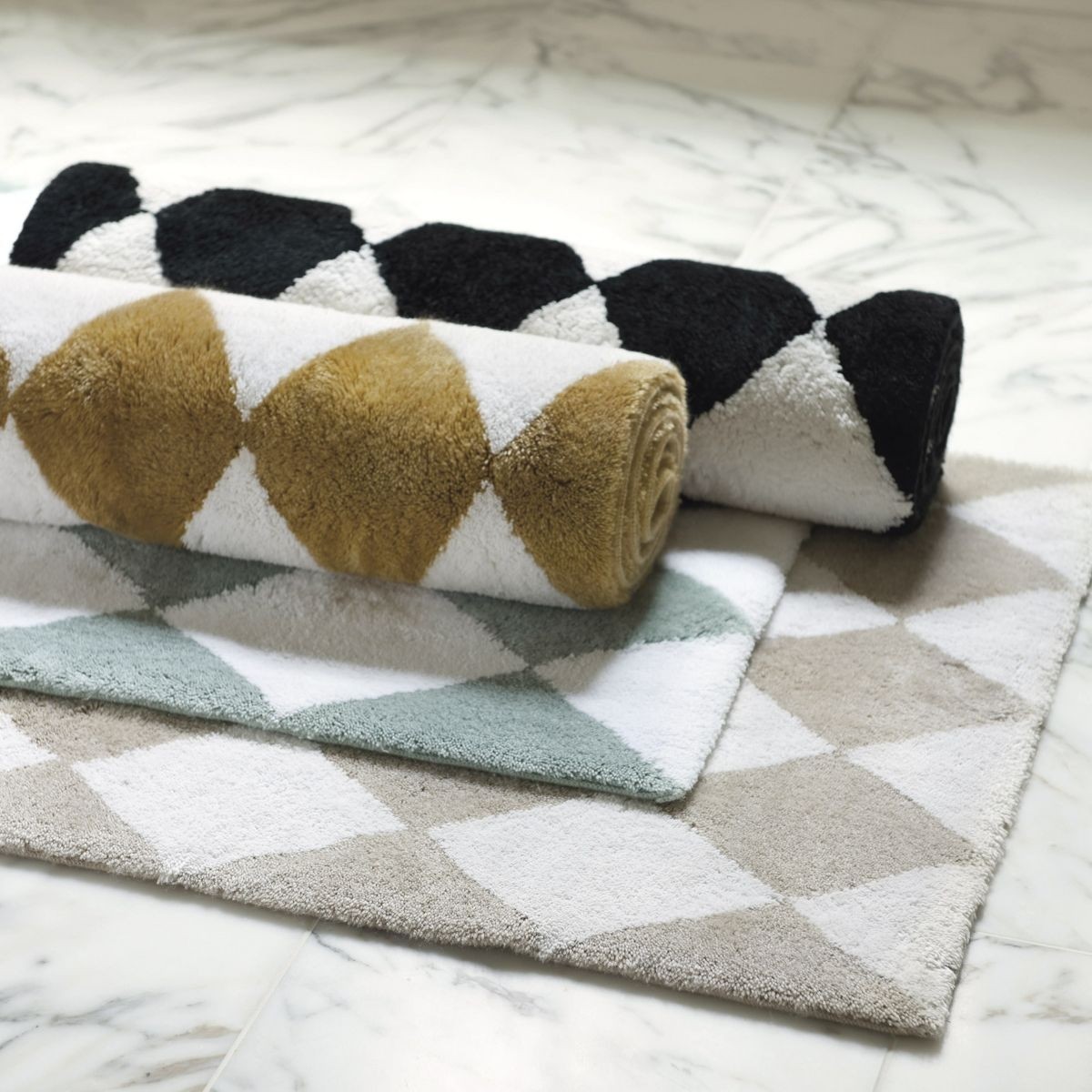 Harlequin Black White Rug -Love that it is washable....Ballard Designs. I have two in my master bath & I LOVE them! So plush!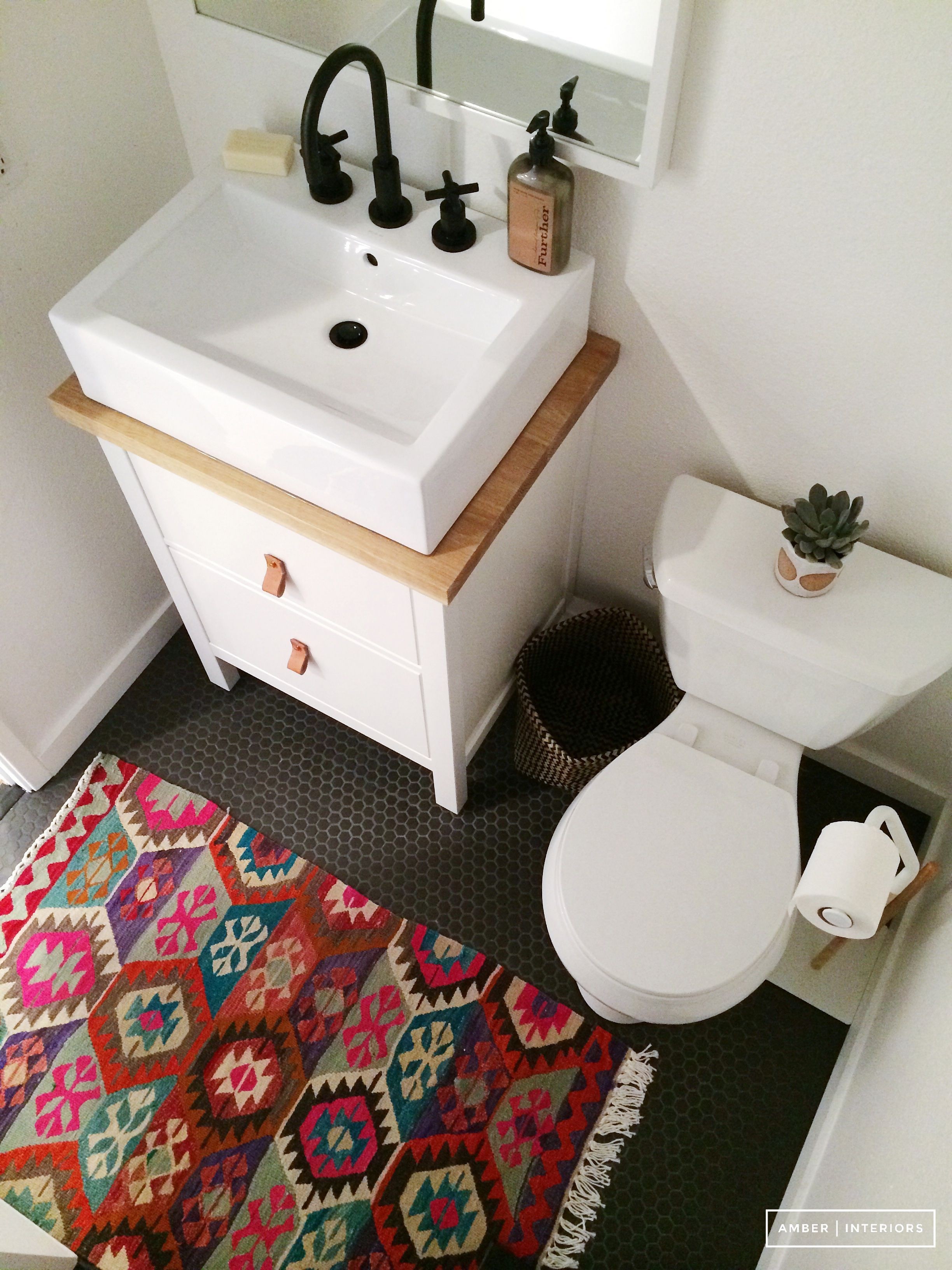 We really like the way this tiny bathroom is designed to look. The modern elements mix really well with the dark floor and bright, white walls, and the tiny, colourful floor rug gives the room a little life and makes it cosy!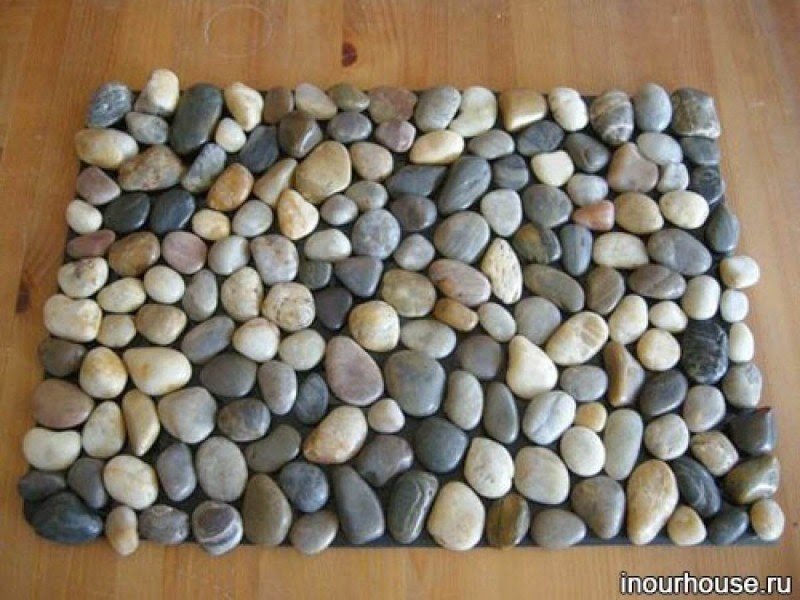 DIY Pebble Bath Mat - you need: ◾1 rubber Welcome mat ◾4 bags of river rocks ◾some contact adhesive All from the Dollar store.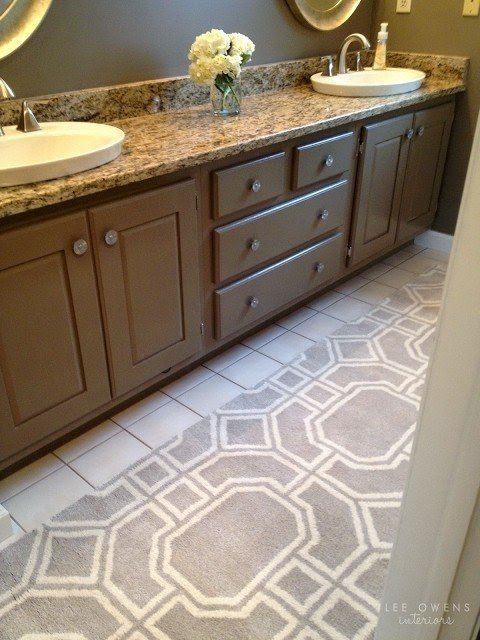 long area rug in bathroom instead of small bath mats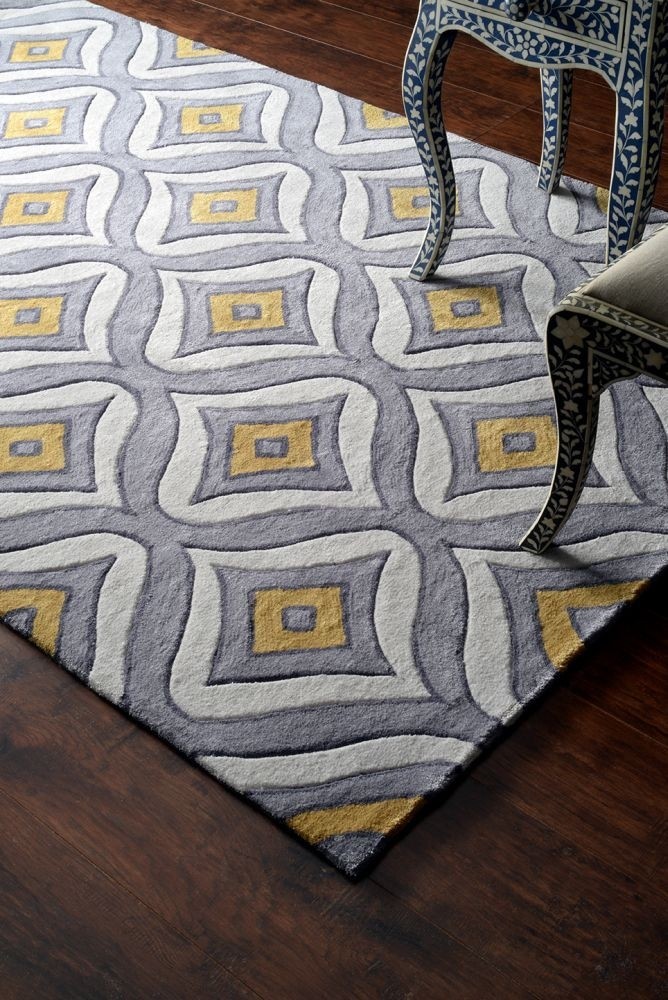 A stylish, contemporary rug with a fancy pattern and a colourful, vibrant design that mixes both cold and warm colours. Perfect to put up in a modern, mid-century living room in front of a couch – bound to make the room cosy.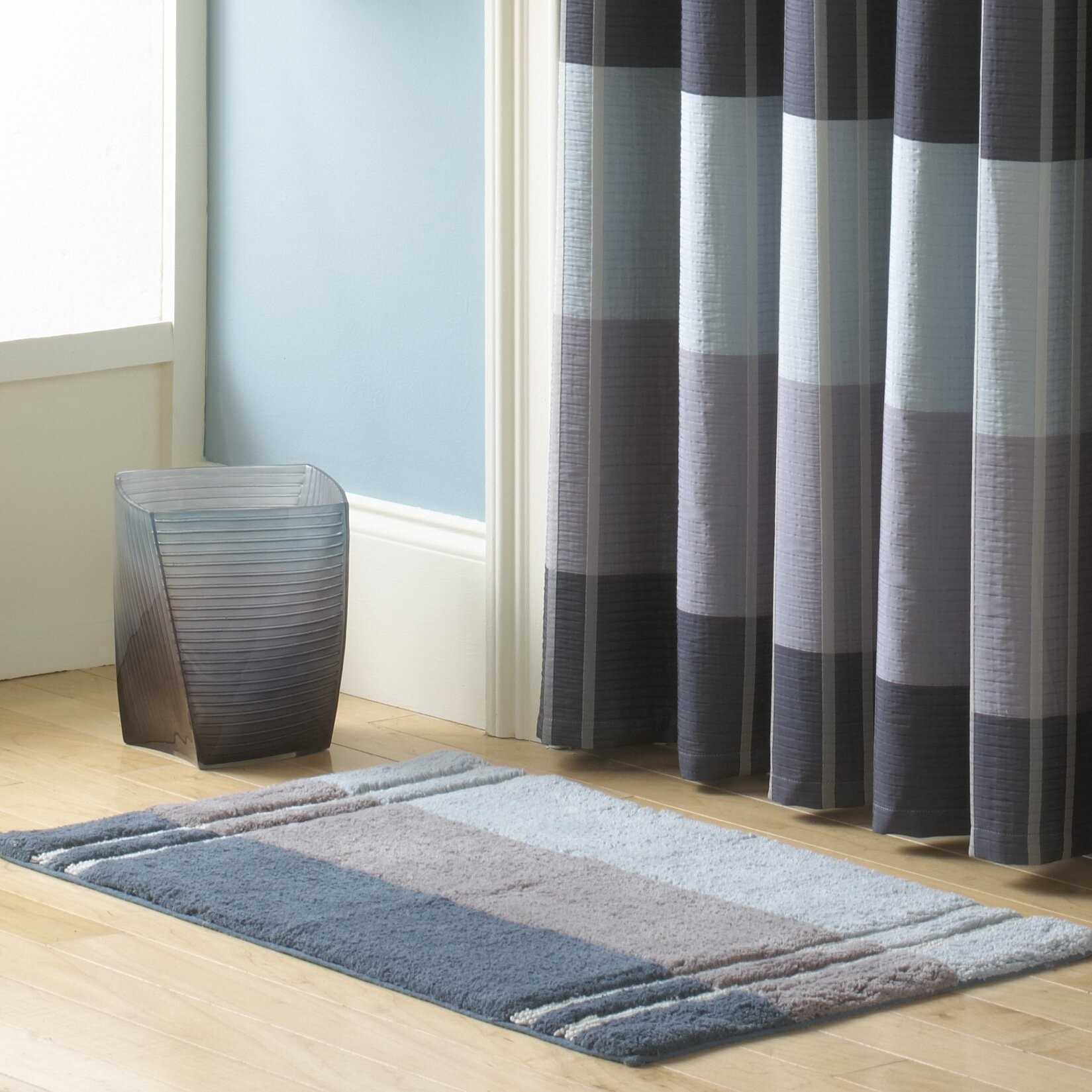 Fairfax Bath Rug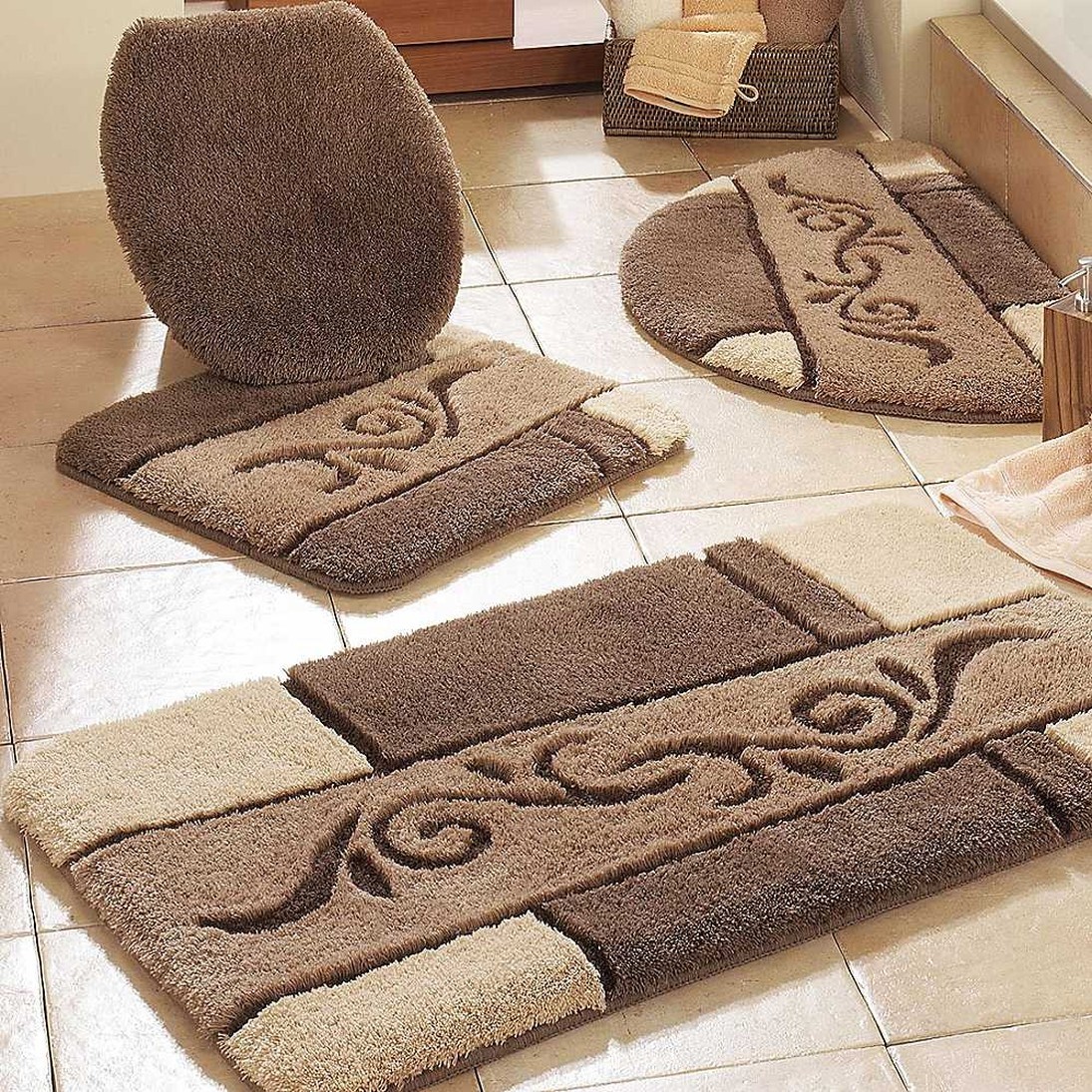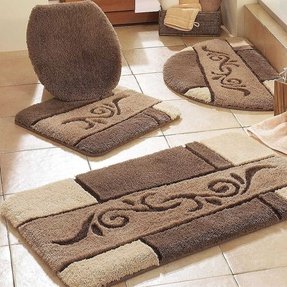 I've been lusting after this rug forever now, but it's just too expensive....Harlequin rug by Ballard,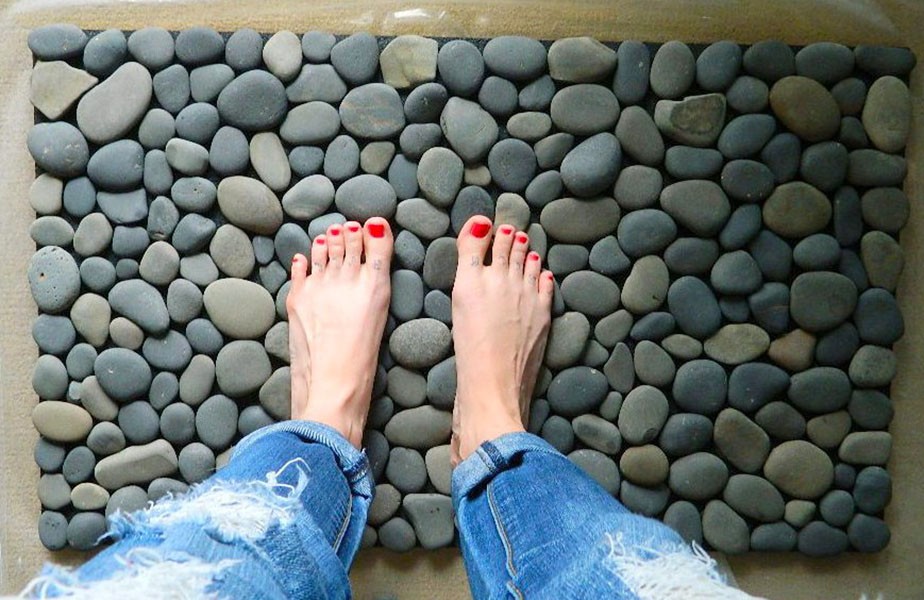 Round Up: 13 DIY Fabulous and Functional Bathmats » Curbly | DIY Design Community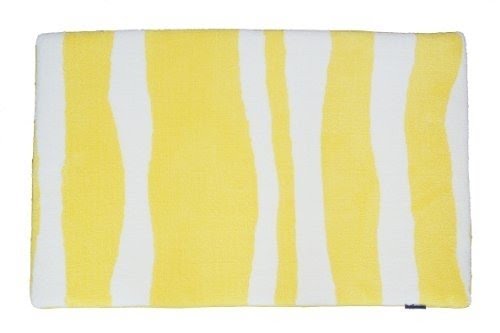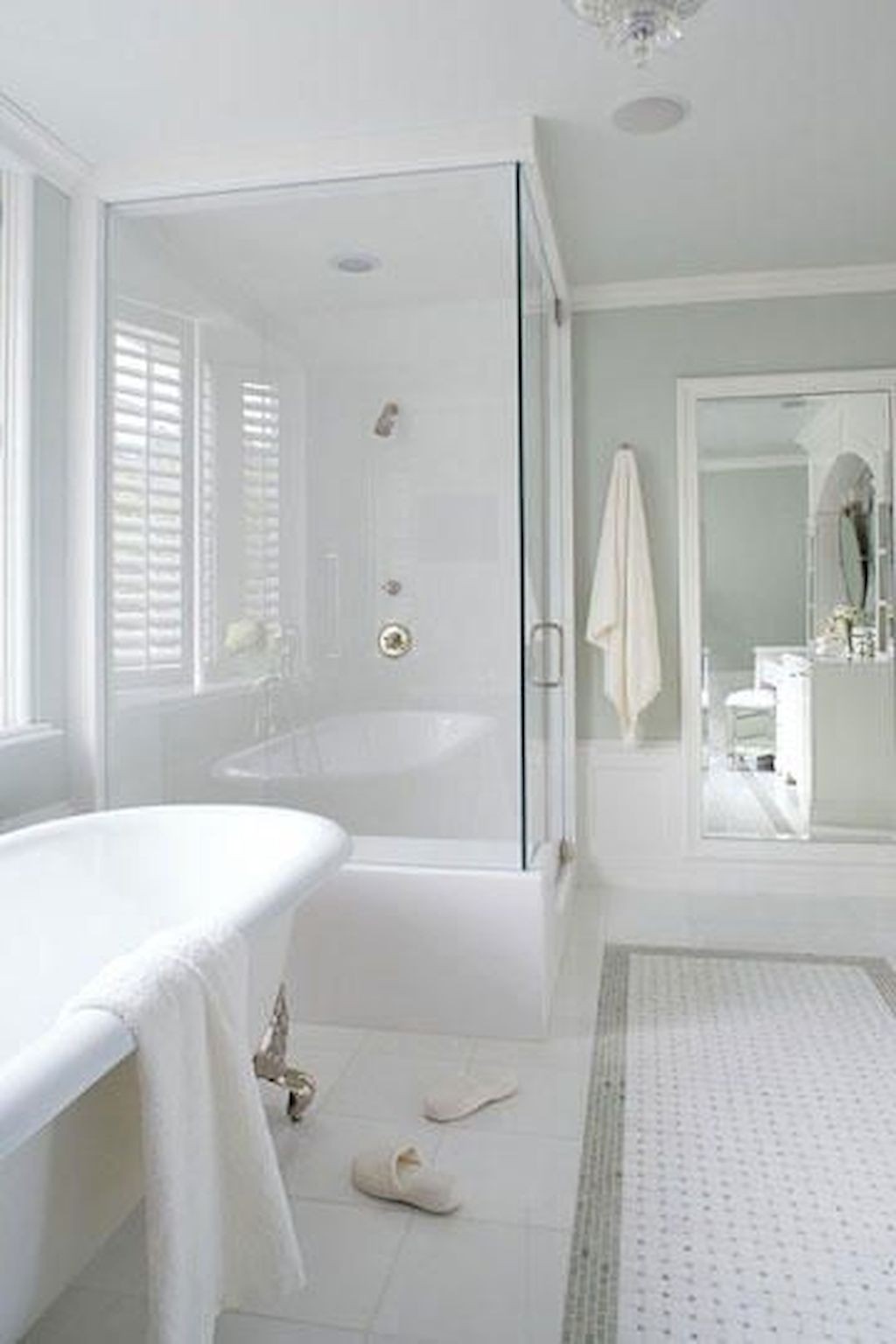 The designer wanted the shower to take advantage of light from the bath's big bay window and have the appearance of a frameless walk-in enclosure. Clear-glass partitions keep in heat and steam without spoiling the open feeling. The shower walls and base a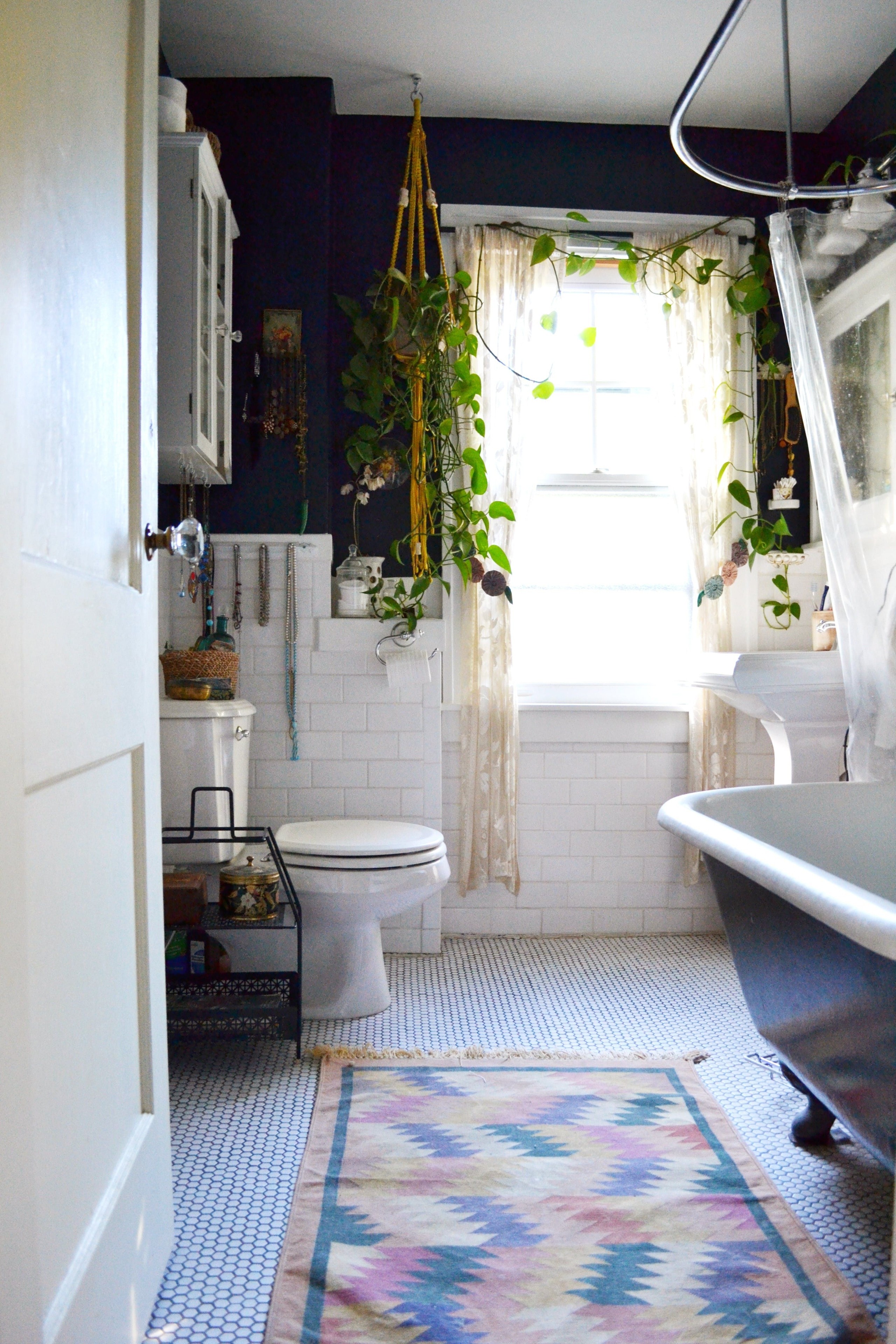 Inspiration for fashion is everywhere. Surround yourself with environments that feed your taste and your soul.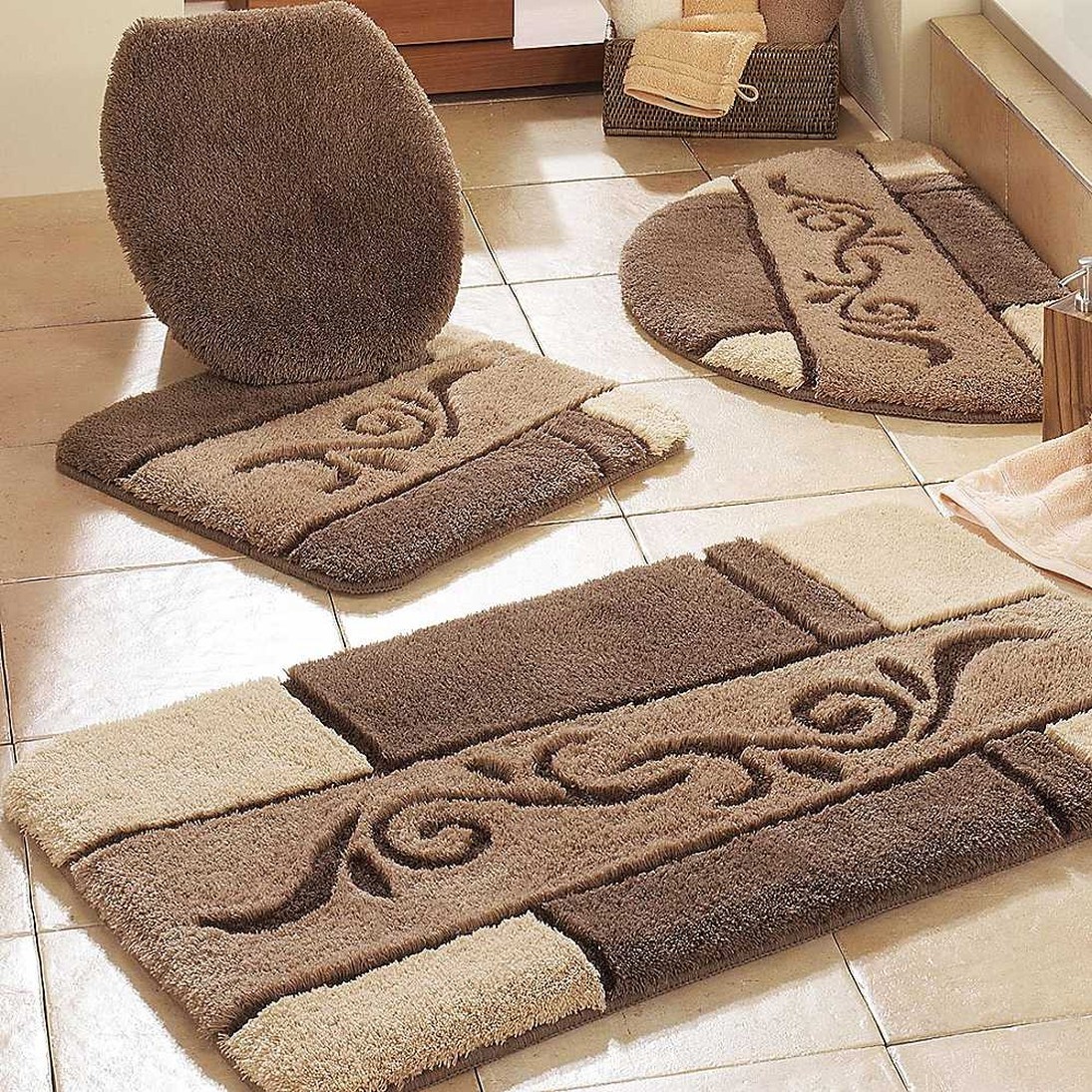 Loooove the flooring in here (from Freckles Chick).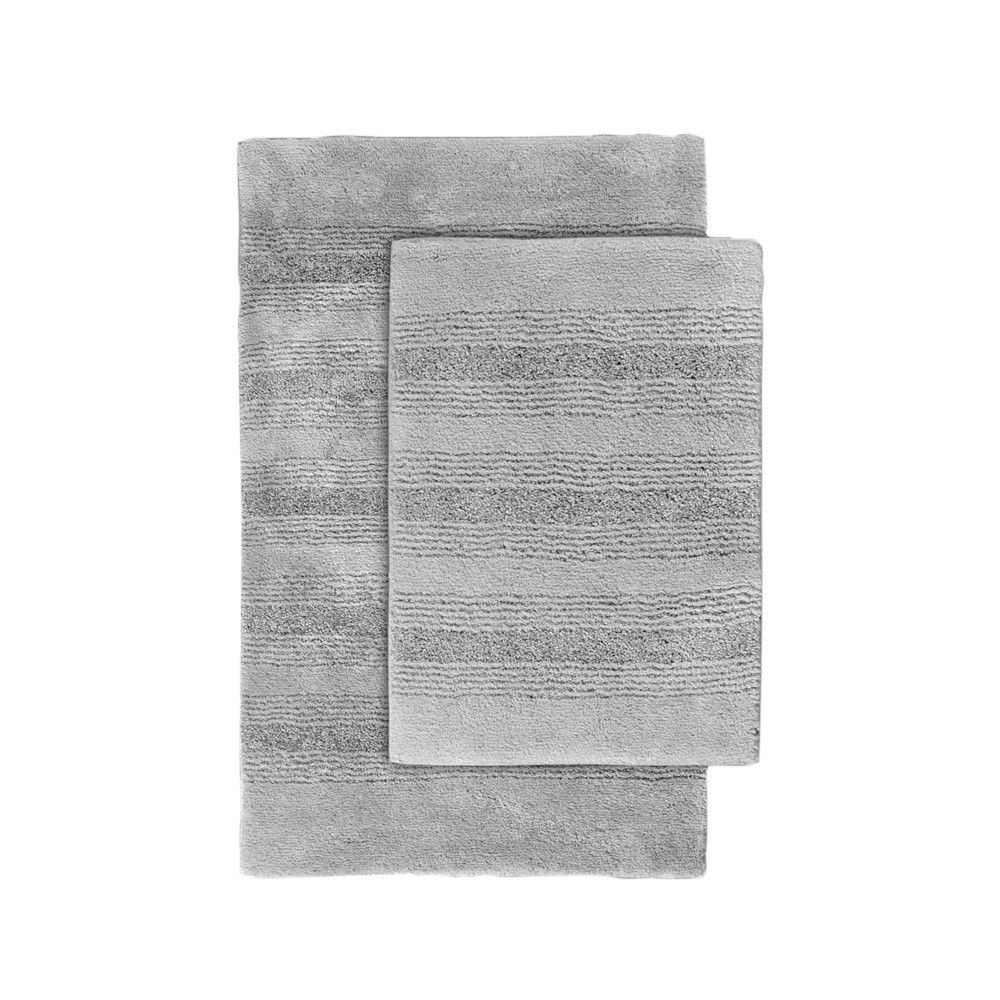 Essence 2 Piece Bath Rug Set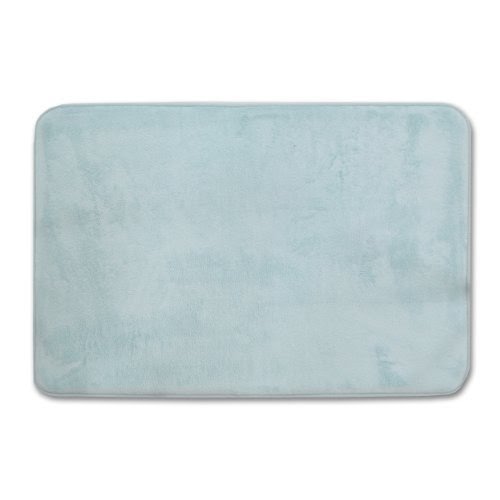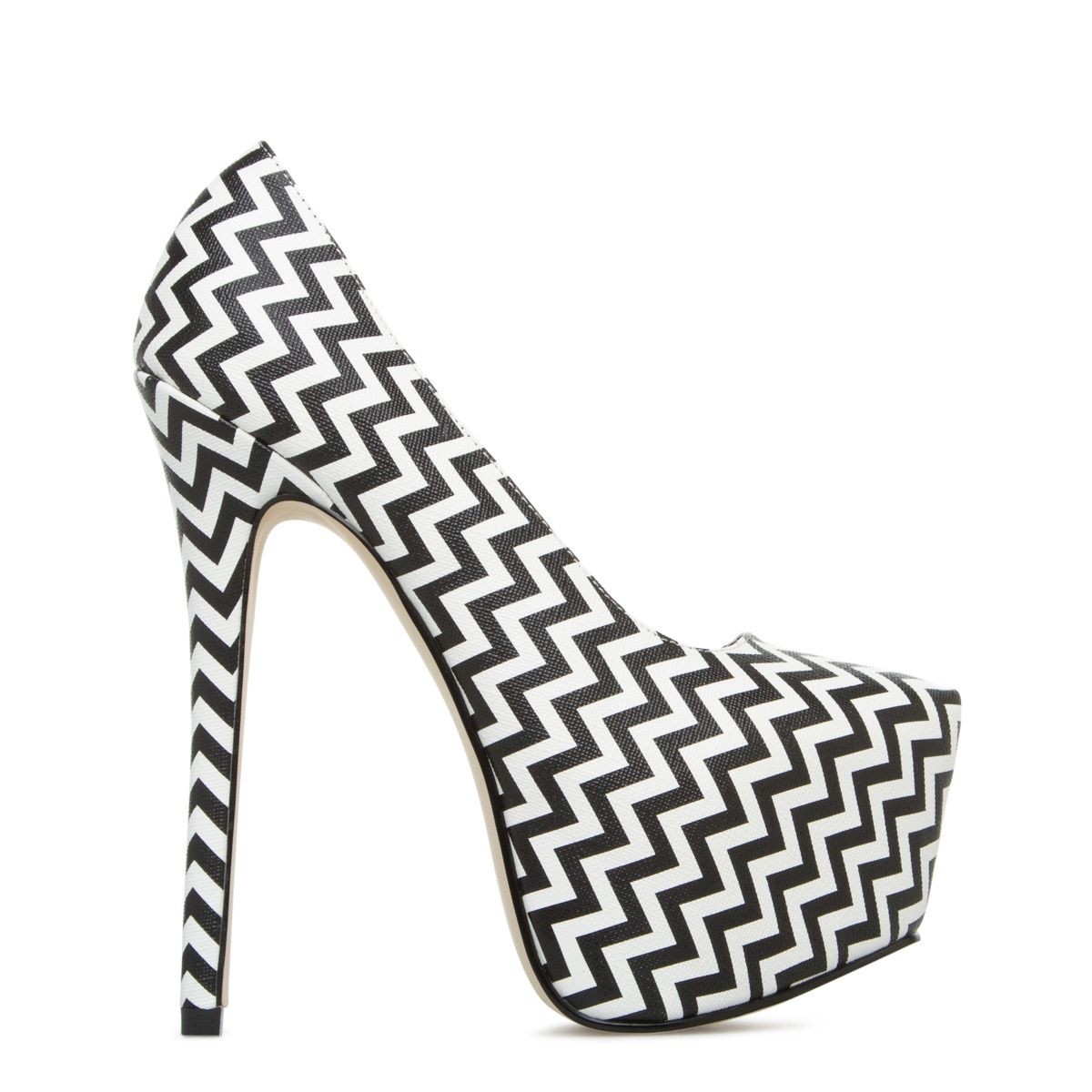 zigzagbathmat - whipstitch two bath mats together to make a bath runner! Fabulous idea by Teal and Lime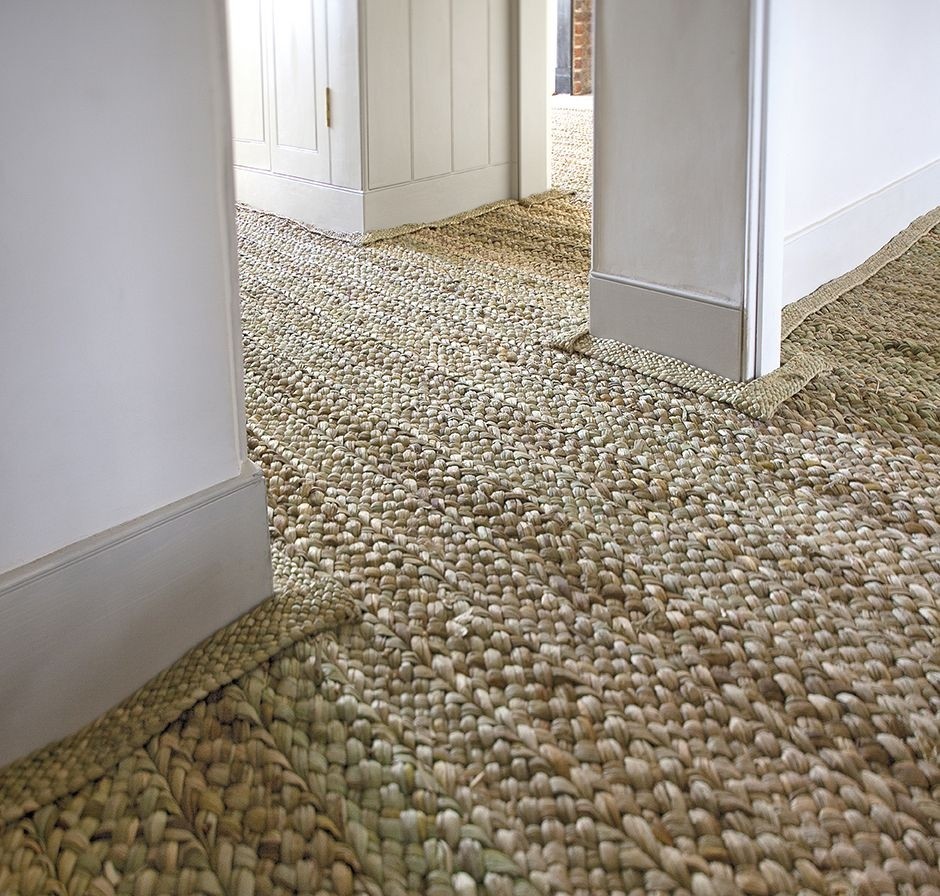 A beautiful and functional fitted carpet made of high quality jute. It features a flat texture, which makes it easy to hoover. Floors covered with fitted carpets are very pleasant as you can walk barefoot there.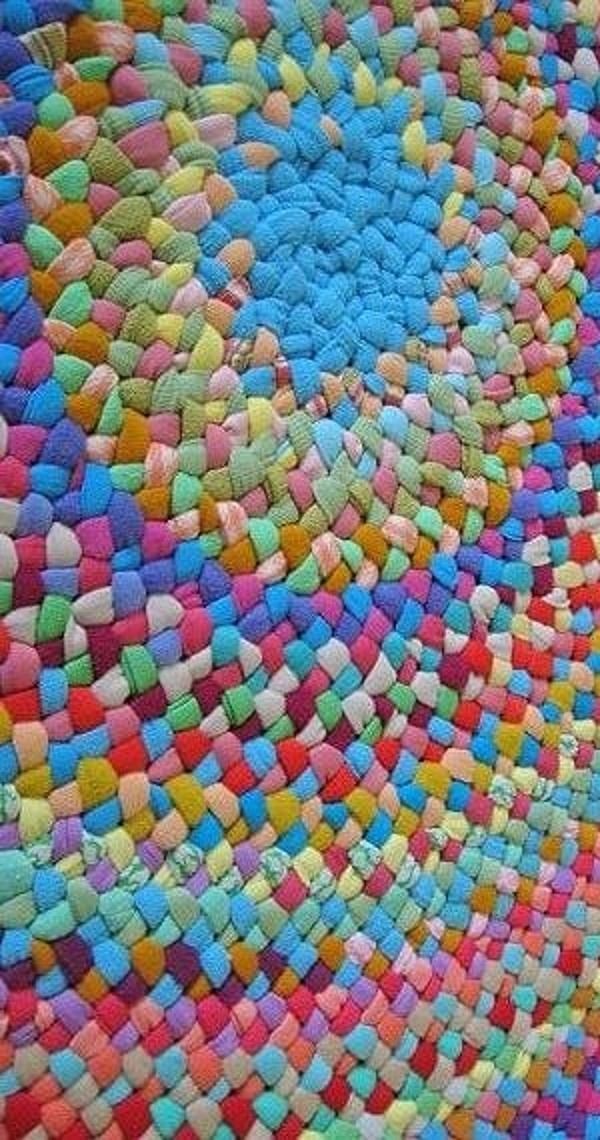 Make a braided rug from old sheets dyed to match room. Plum, turquoise, green? Just variations on plum?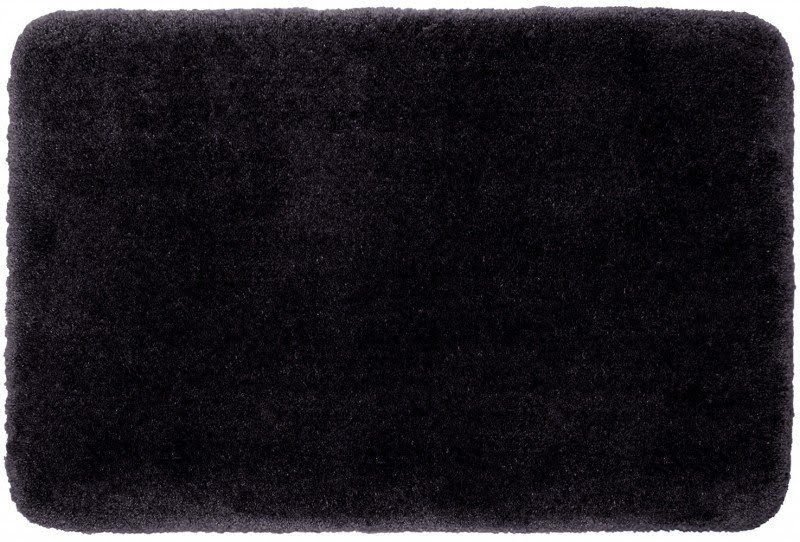 TruSoft Bath Rug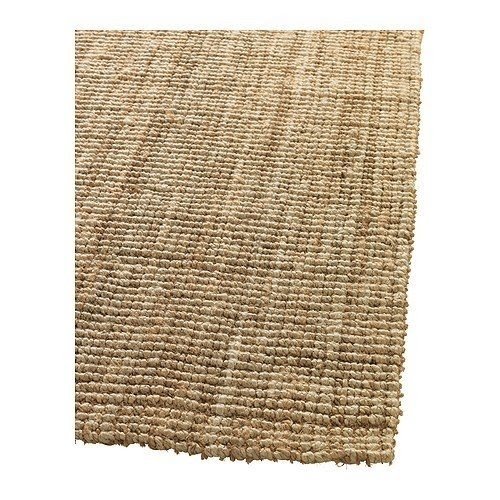 A simple, yet unique rug which was handwoven from jute by talented craftspeople. It features a natural color and a flat texture, which makes it easy to keep the rug clean. It will suit contemporary interiors in a minimalist style.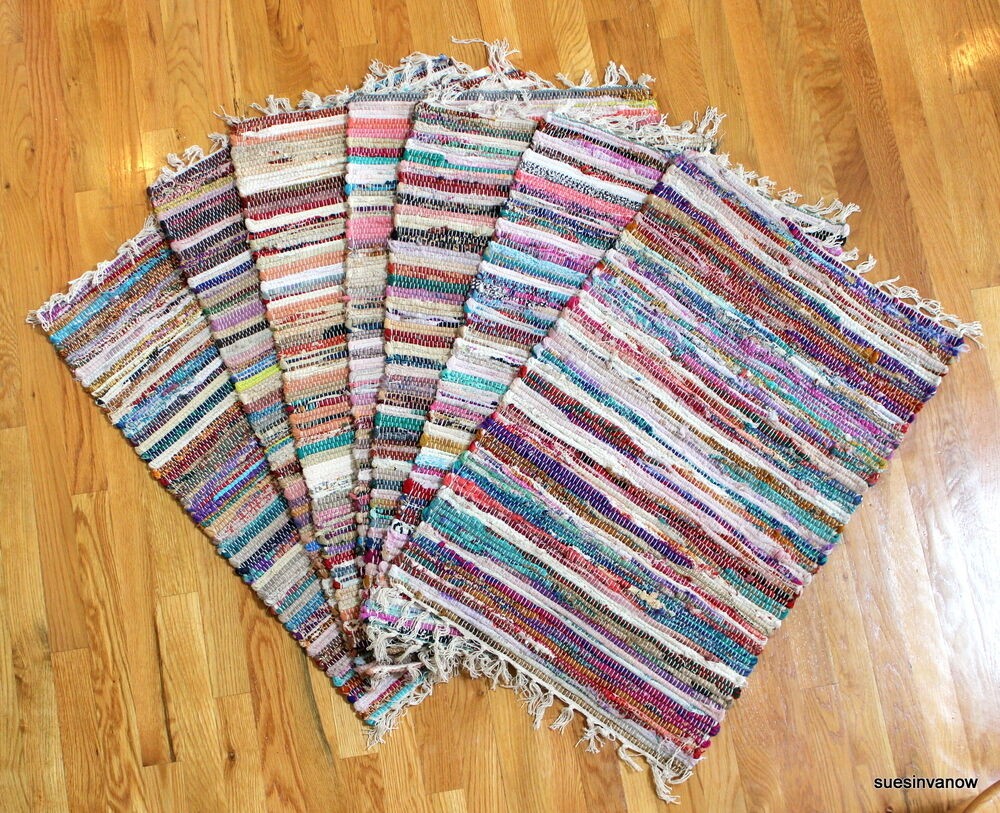 KGrHqFHJ!0FJYRmw-LdBScpRM0O7!~~60_35.JPG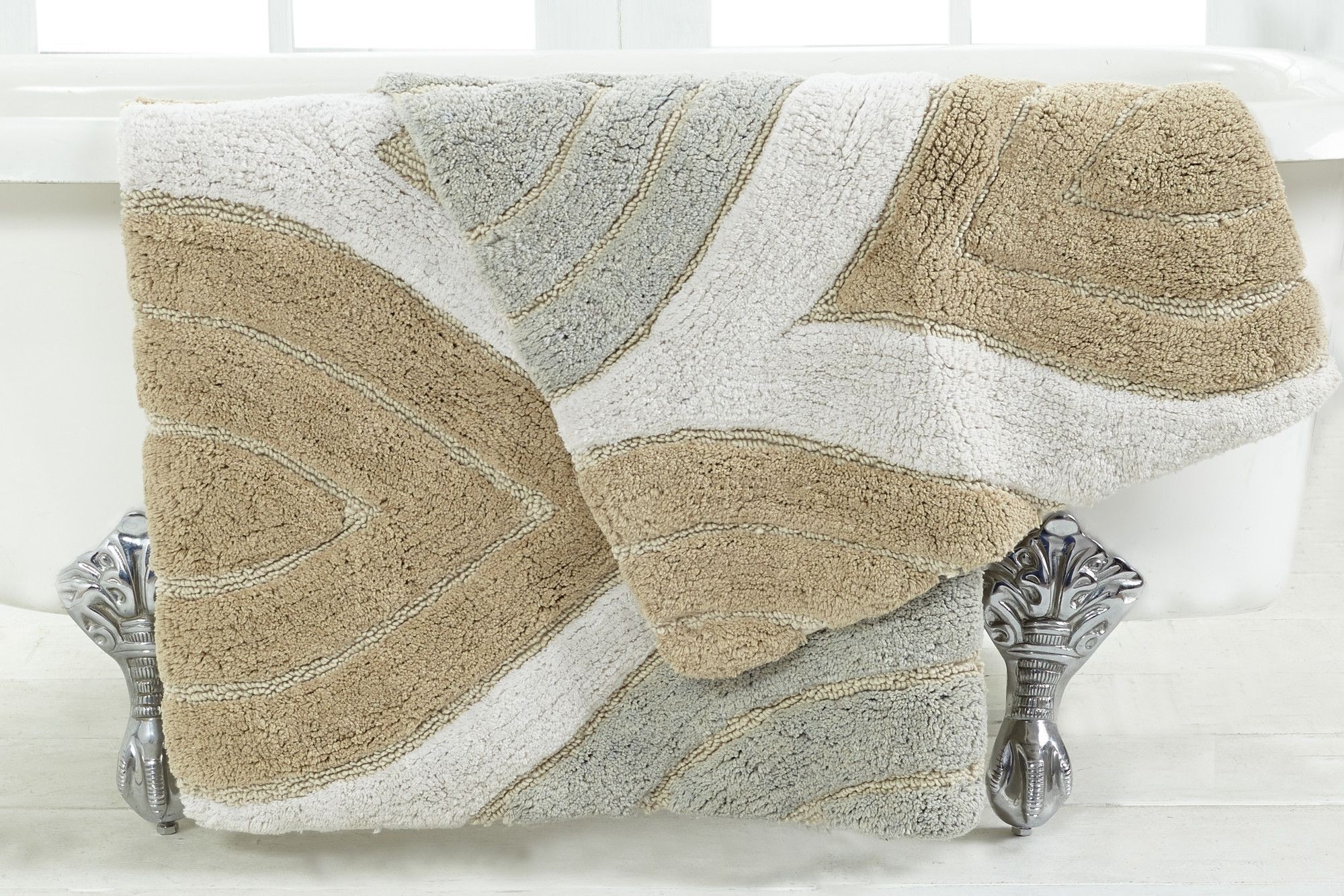 Davenport 2 Piece Bath Rug Set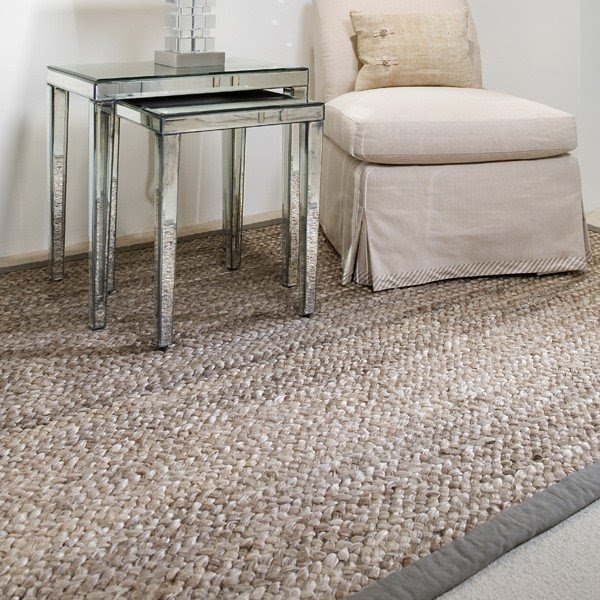 A cute, rustic jute weave rug with a super-thick, chunky texture in a distinct, braided style. Perfect for any living room or a bedroom, bound to give the room a unique, one-of-a-kind look with its unusual style.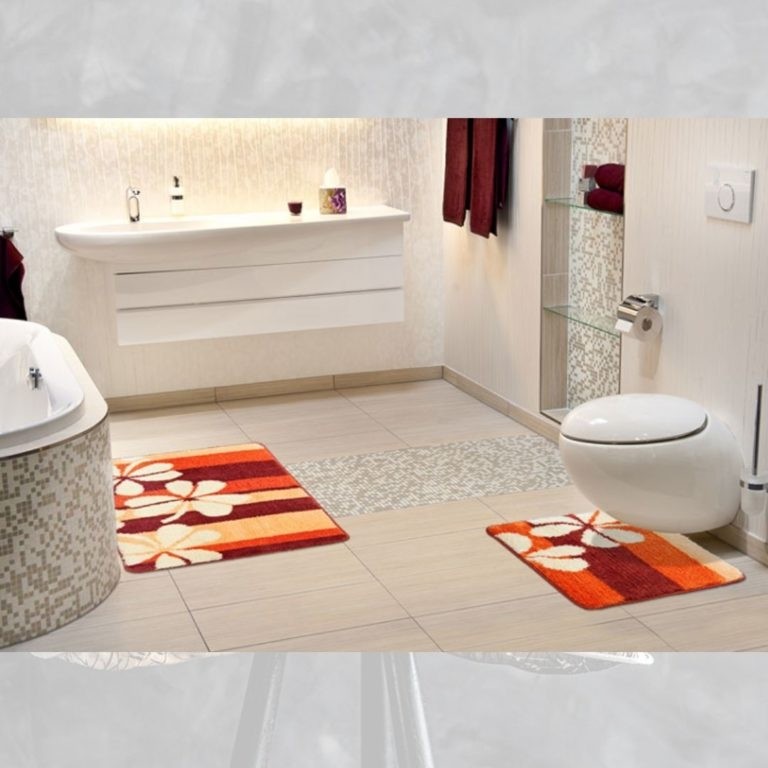 Designer bath mat - Set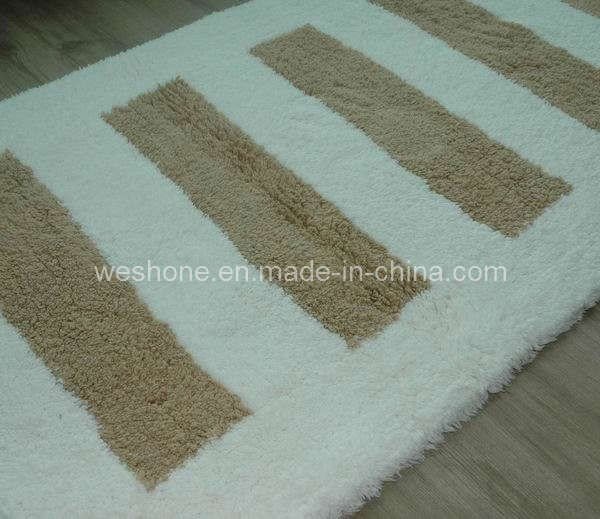 Bath-Rug-Hotel-Bath-Rug-Bathroom-Mats-Brug-10056-.jpg