Imagine getting home after a long, difficult day at work and knowing that you have a reclining massage chair waiting for you, ready to take all that stress away! Basically, the definition of luxurious comfort, if you ask us.
Adding massage features to the already relaxing zero gravity recliners was a recipe for success and it led to the creations of tons of different models.
While that's undeniably exciting, it can also make it hard to choose one. Don't worry: if you're not sure where to start, check out our reviews of the best reclining massage chairs currently on the market.
1.

Reclining Adjustable Width Heated Massage Chair

This comfortable chair is especially a lifesaver if you suffer from lower back pain or poor circulation in your legs:
Thanks to the longer curved rail massage, it can reach any sore area, including parts on your lower back that some other models might miss;

Combined with the airbag massage available for your arms, the calves and feet massage, the innovative magnetic therapy and the popular heating feature, you're guaranteed to achieve complete relaxation!

It also offers 7 different types of massage, so you certainly won't get bored.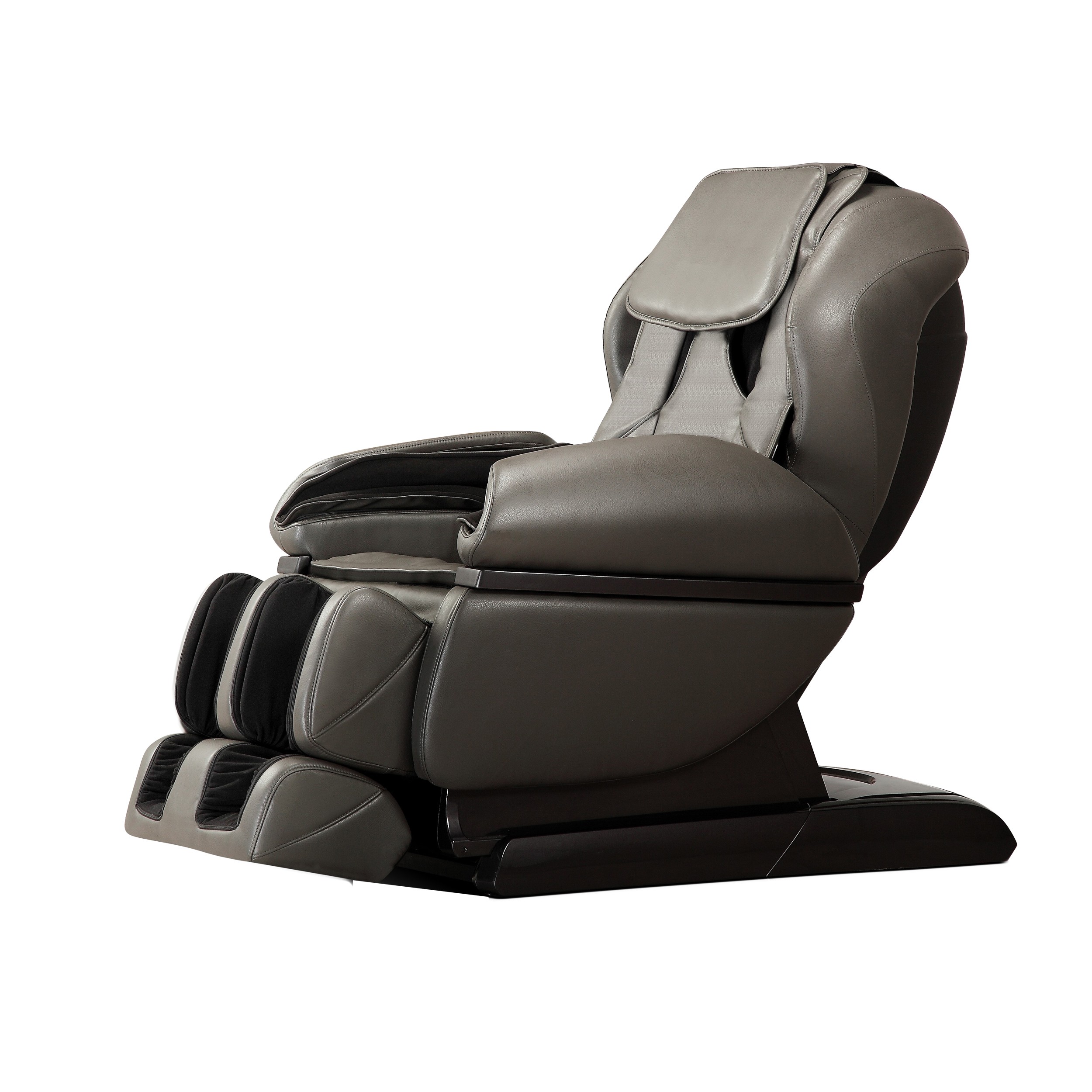 2.

Wellness Kagra 4D Premium Reclining Reclining Heated Full Body Massage Chair with Ottoman

This model proves that the world of massage chairs isn't all black or white! It's also the perfect choice if you're after a zero gravity recliner that looks stylish in your house:
Available in black, white and brown, this model showcases the elegance of Japanese design and engineering;

Its second-generation software features 78 (yep, you've read that correctly) massage techniques that you can select using an intuitive control panel;

This luxurious model also includes a Bluetooth audio system to add soothing music to your relaxing massage experience or listen to your favorite podcast;

Are you worried that your curious dog or cat will crawl underneath the chair and that you might hurt them while lowering your legs? Believe it or not, this cutting-edge model includes a smart pet-shield!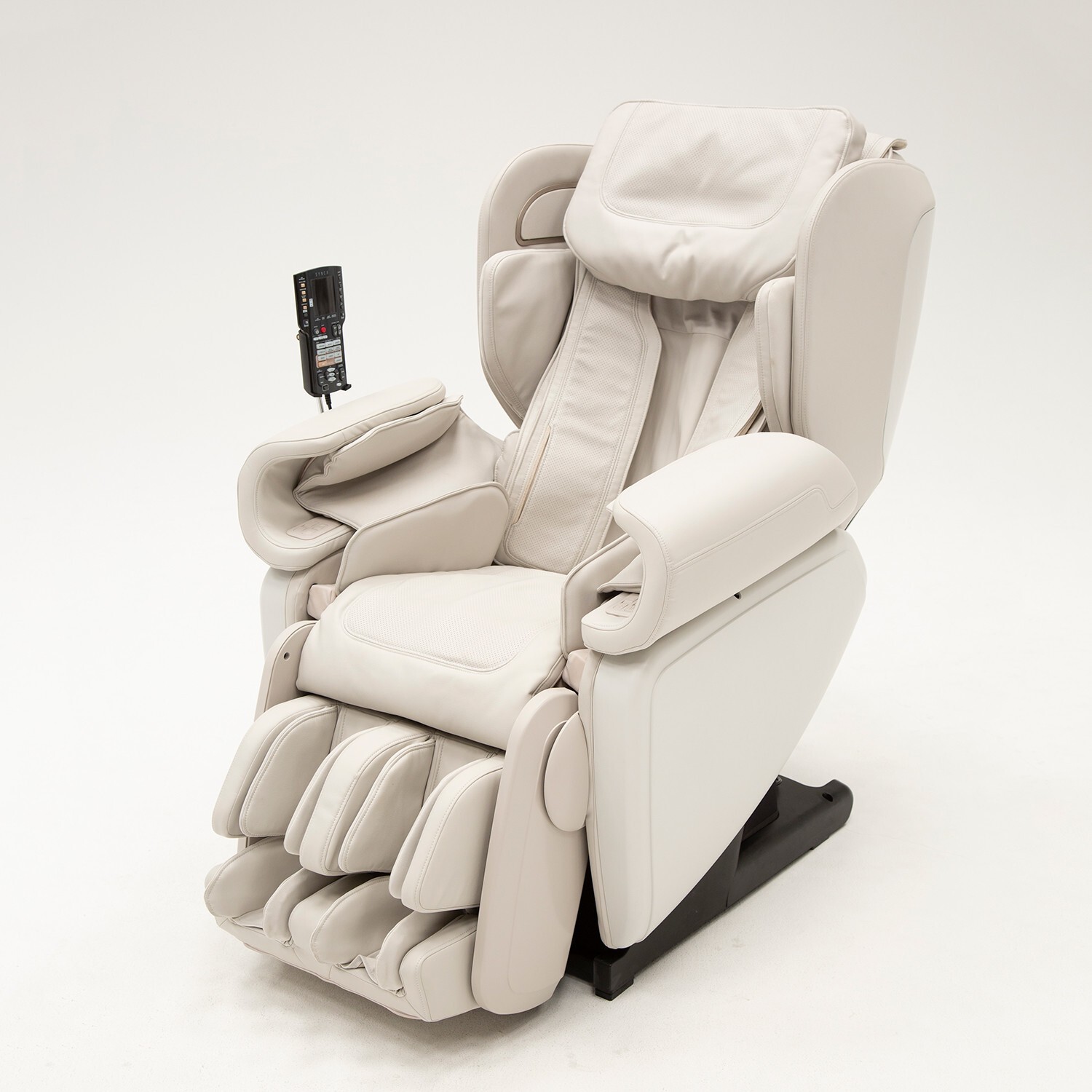 3.

Ugears Zero Gravity Recliner & Heated Full Body Massage Chair

This is hands down the best budget-friendly model when it comes to reclining massage chairs!
Featuring 4 massage modes and 17 techniques, it offers a surprising level of customizability considering the price tag;

Thanks to the user-friendly controller, you can also focus on individual areas;

From its heating function to the full-body airbag massage, this massage chair allows you to indulge in full relaxation even if you're on a budget.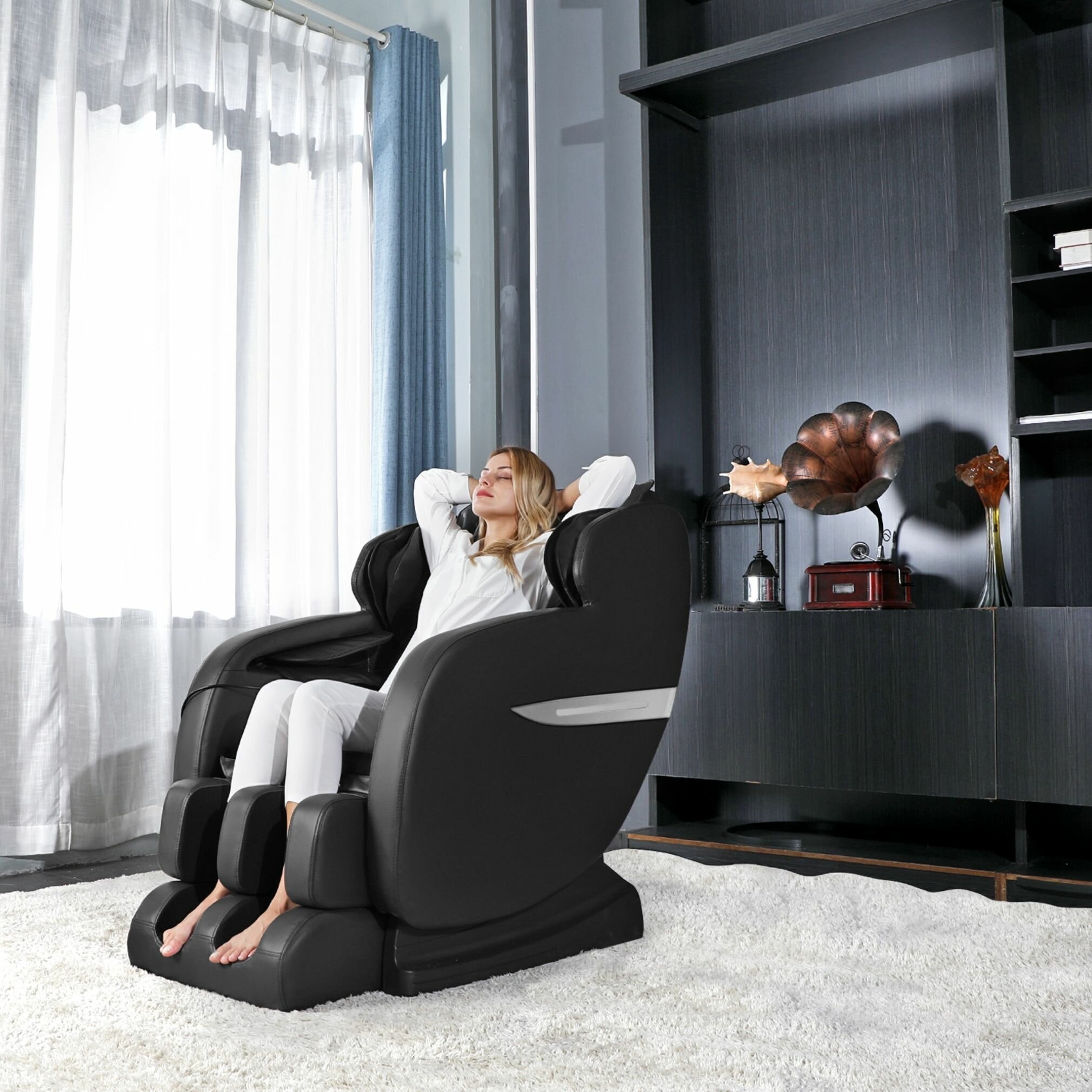 4.

Human Touch Novo XT2 Premium Zero Gravity Recliner with Heated Full Body Massage Features

If you were after the best of the best, look no further. This is the Ferrari of zero gravity recliners!
This highly customizable model guarantees a relaxing three-dimensional massage from the neck to your thighs, following the entire length of your spine;

The heath feature is also adjustable, perfect to help you target the sorest spots and tightest muscles;

As for massage types, you literally have a dozen of them to choose from;

Finally, it includes a sound system that you can either use for your music or choose one of the 8 built-in nature tracks for a soothing massage experience;

Oh, and did we mention that it comes in black, brown, grey and, just like an actual Ferrari, red?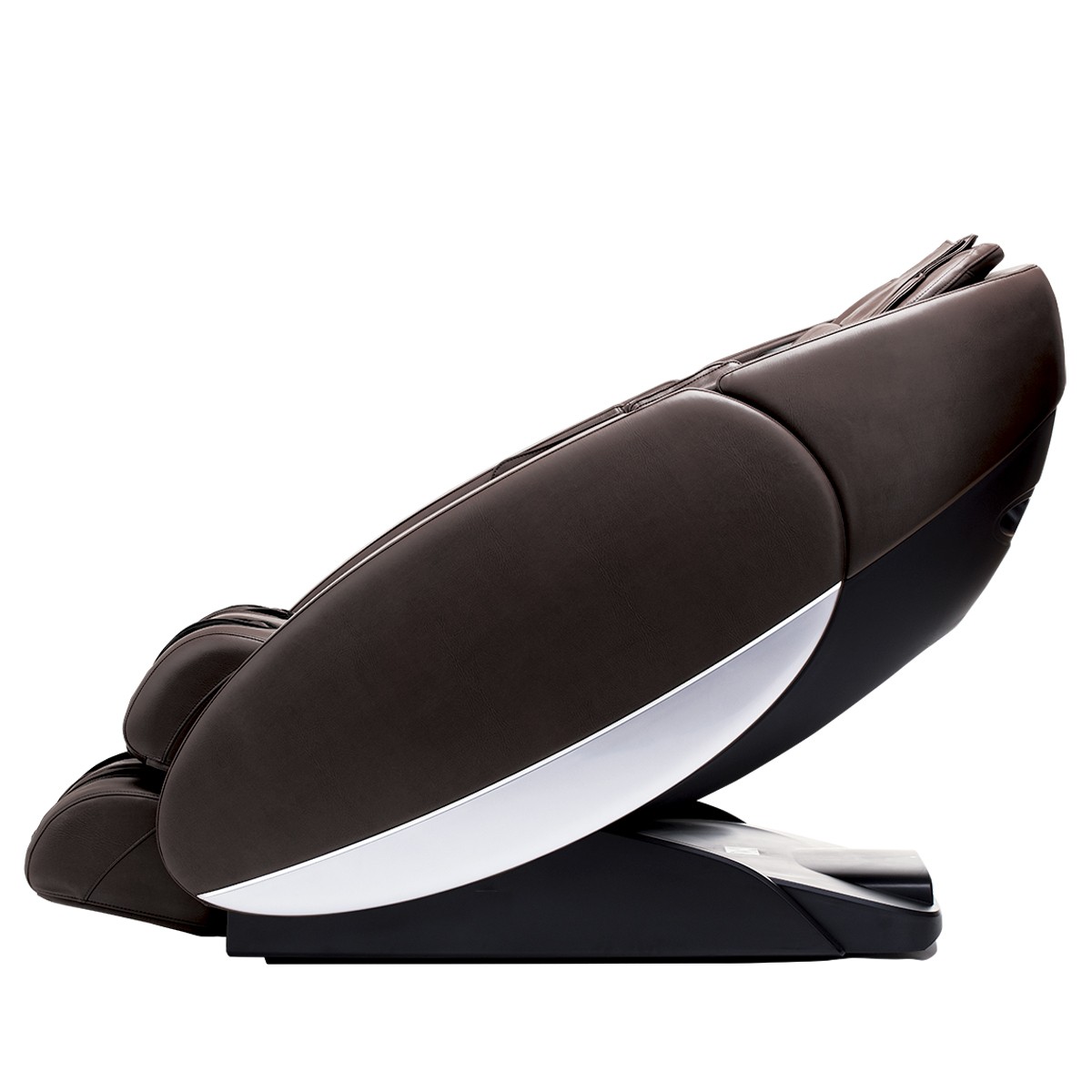 5.

Zero Gravity Reclining Massage Chair Kahuna LM6800 with Yoga & Heating Therapy

Can't get enough of the zero gravity position? Then buckle up: you're in for a treat!
This reclining massage chair comes with 3 levels of zero gravity angles to help you reach the ultimate feeling of weightlessness;

As for the massage side of things, it doesn't disappoint: it features 6 auto programs, smart body scan technology, and the sought-after yoga stretching feature. Thanks to the L-track system, it guarantees a full massage from your shoulder to your feet;

It's also available in both black and brown, which makes it easier to match your décor.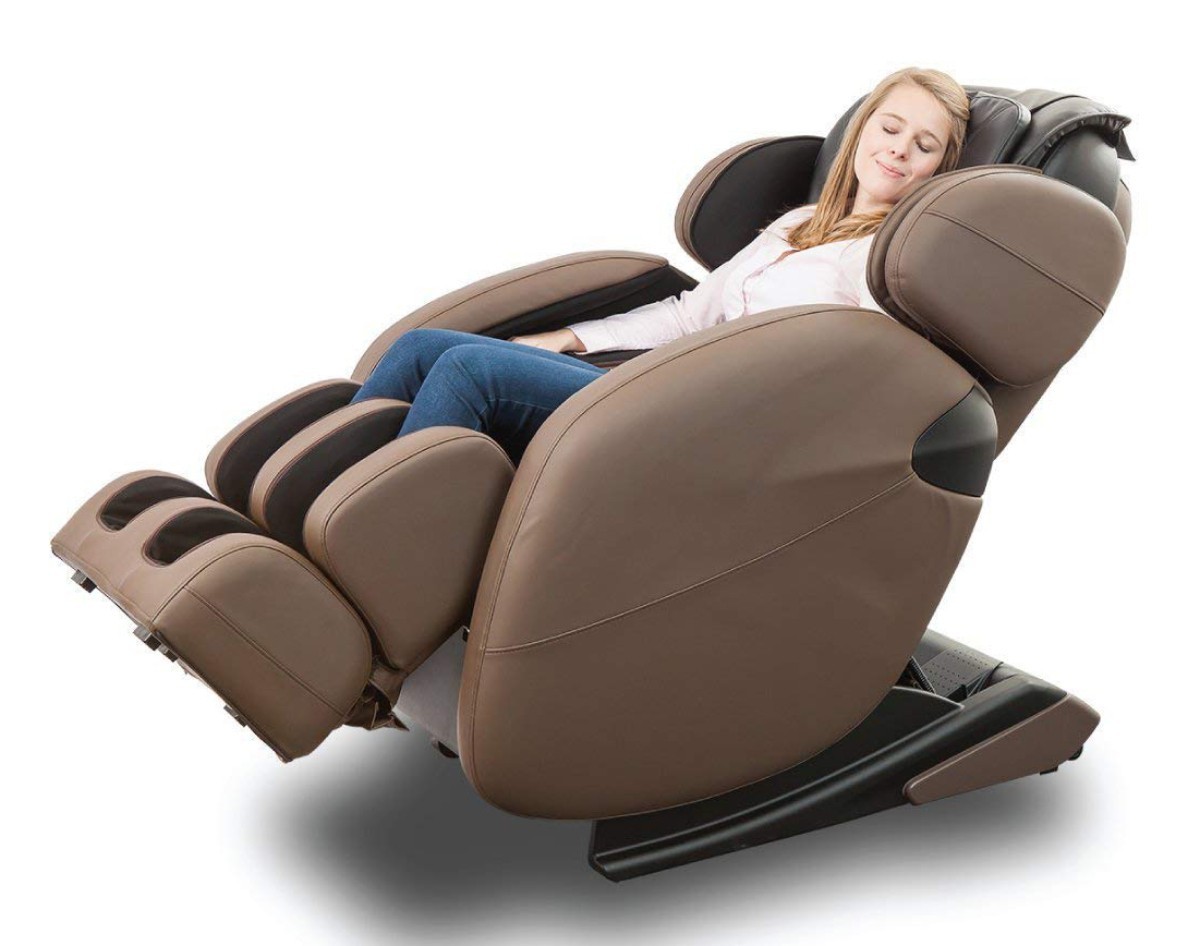 6.

Genuine Leather Reclining Adjustable Width Heated Full Body Massage Chair

A stylish chair, packaging the most modern technology in a nostalgic vintage design:
Unlike all the other models that we've included, it consists of real leather instead of a faux alternative;

The S track makes it a game-changer if you suffer from a stiff neck or pain in the top part of your back;

Still, with 5 massage programs and air compression features, you can always get a relaxing full-body massage;

It also comes with a handy Bluetooth speaker.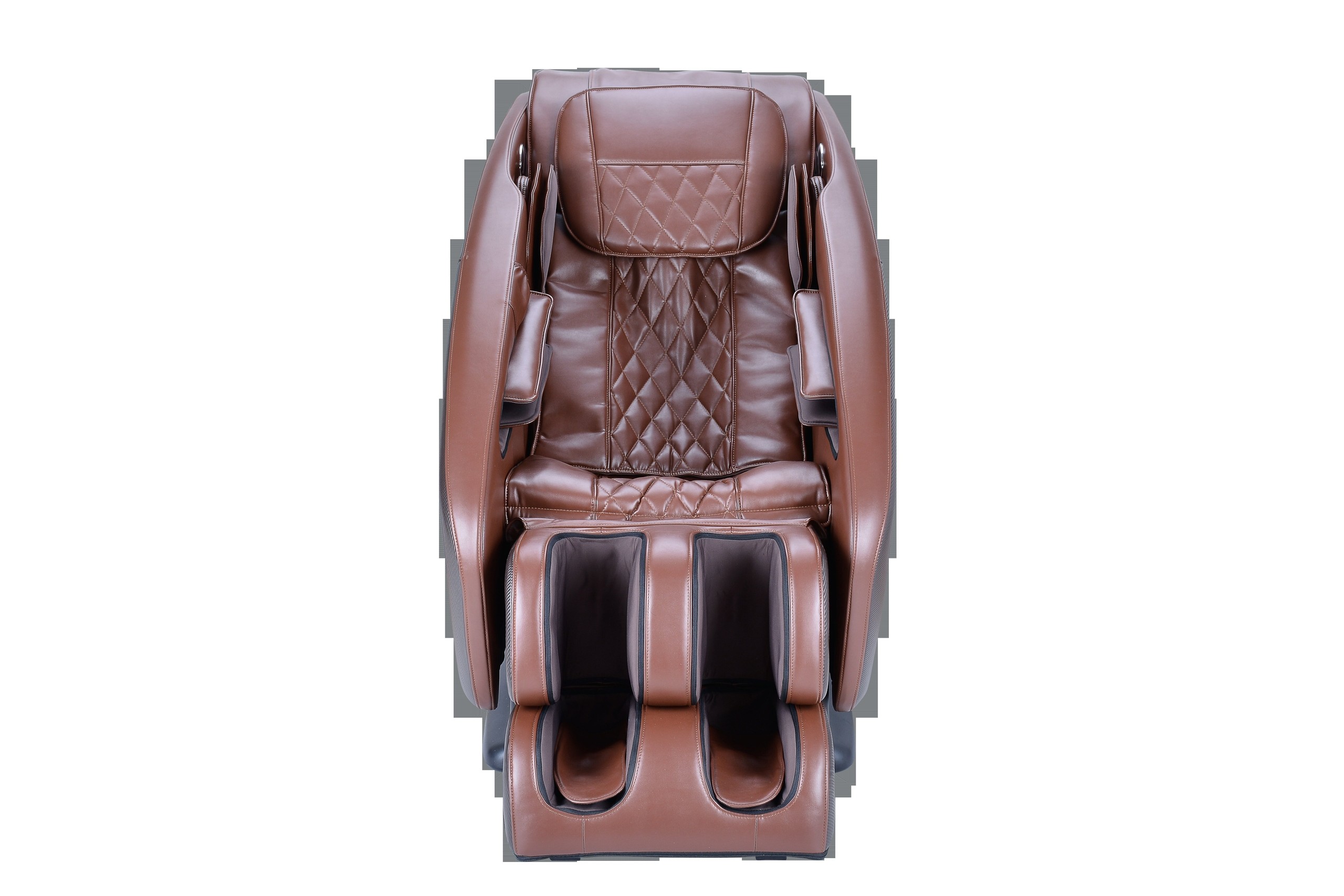 7.

ZeroG® 5.0 Reclining Adjustable Width Heated Massage Chair with Ottoman

Are you a bit put off by the most futuristic models because you were hoping for a zero gravity recliner that matches the style of your room? Say no more!
Out of all the reclining massage chairs that we've browsed and tested, this is the one that looks the most similar to traditional furniture;

The fact that it's available in 3 different finishes (black, espresso and bone) makes it a breeze to match your room's palette;

Its signature feature, however, is the body map: pointing at the areas that feel the sorest, you can target the massage to your needs every time;

The dual lumbar heat feature is particularly helpful when you suffer from lower back problems, while its figure-eight technology helps soothe tired feet and legs, improving circulation.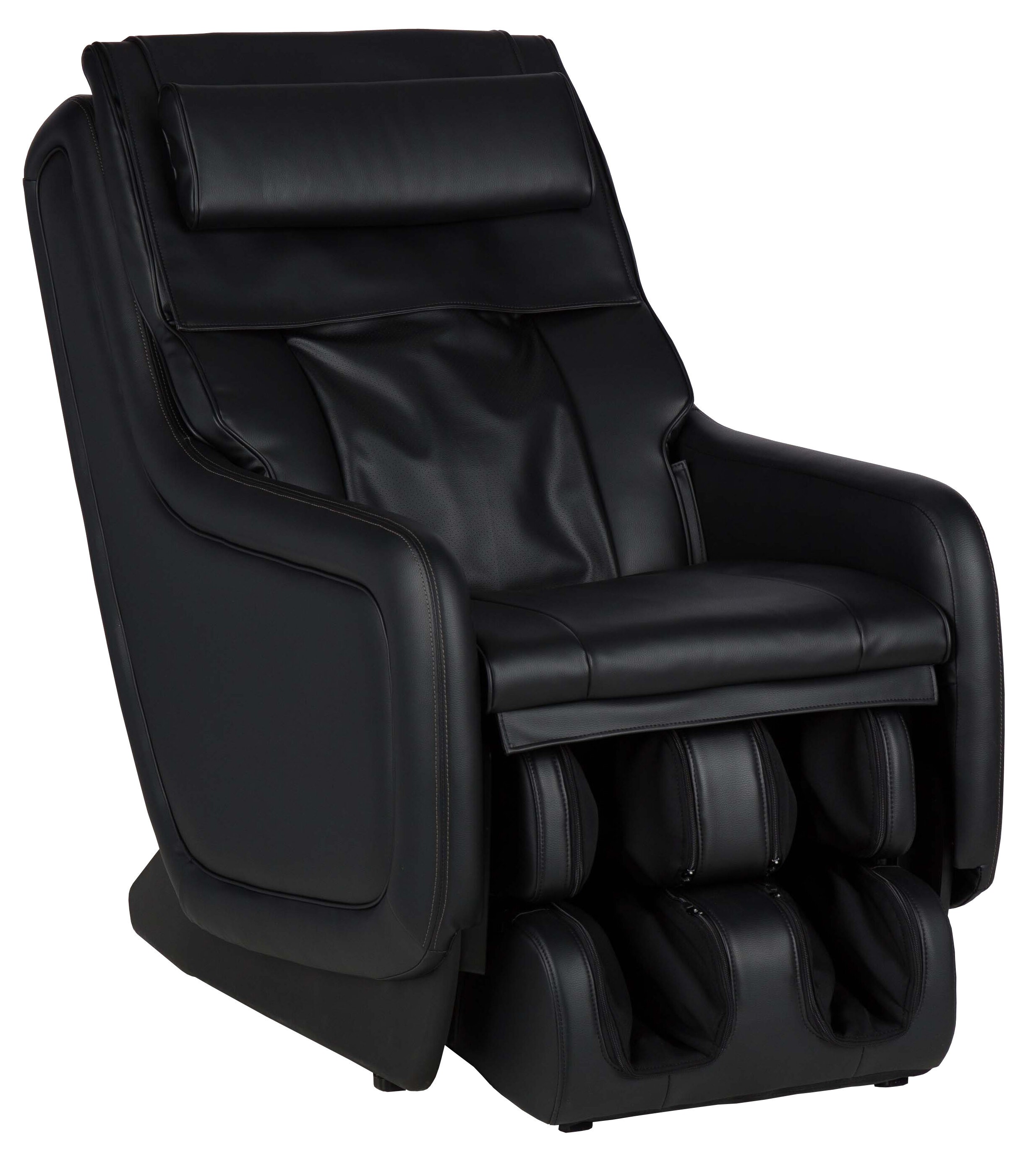 8.

Reclining Heated Full Body Massage Chair with Ottoman

This modern zero gravity recliner works like magic, especially if you prefer full-body massages:
Thanks to the SL track, foot rollers, heath therapy and airbags, you can rest assured that not a single spot in your body will feel tense and sore;

Talking about airbags, can you believe that it's got 22?

We're not surprised that this ultra-modern zero gravity recliner includes rarer massage types like acupressure!