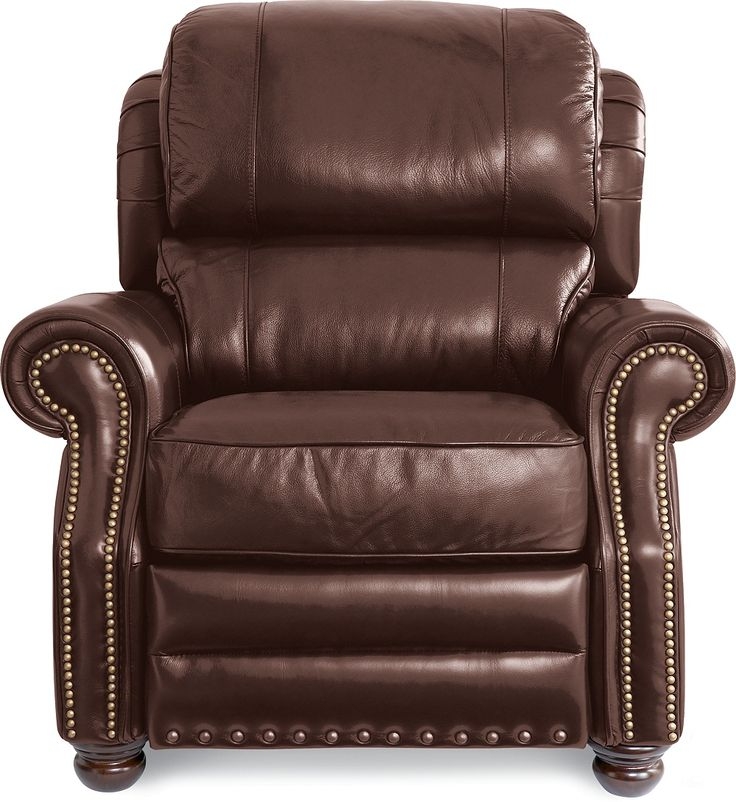 Comfortable, super stylish and very elegant leather armchair decorated with studs is a great solution for the living room, office or bedroom. A stable base of wood and beautiful upholstery of soft cushions is perfect.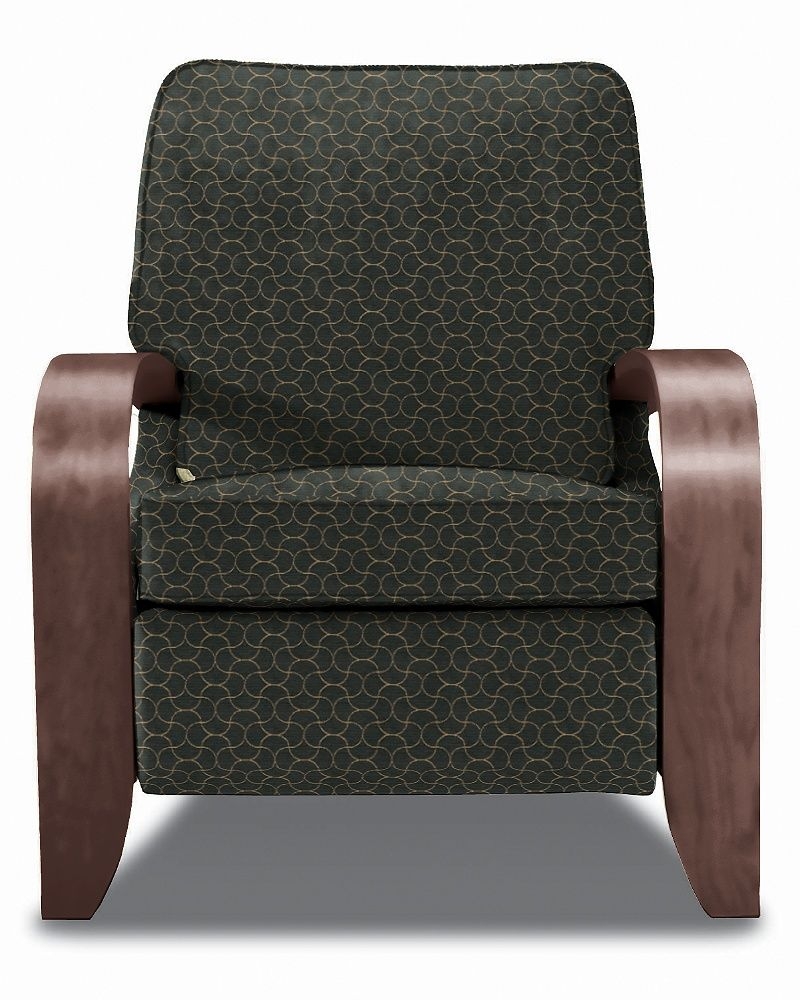 Carlyle High Leg Recliner by La-Z-Boy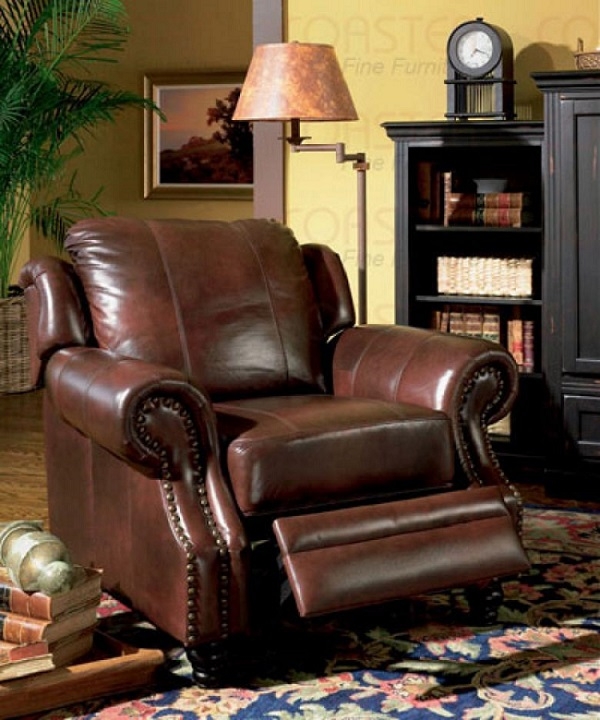 Elegant recliner upholstered with leather and finished with decorative nail heads. it has rolled arms and decorative moldings. Received a lot of top ratings from satisfied customers.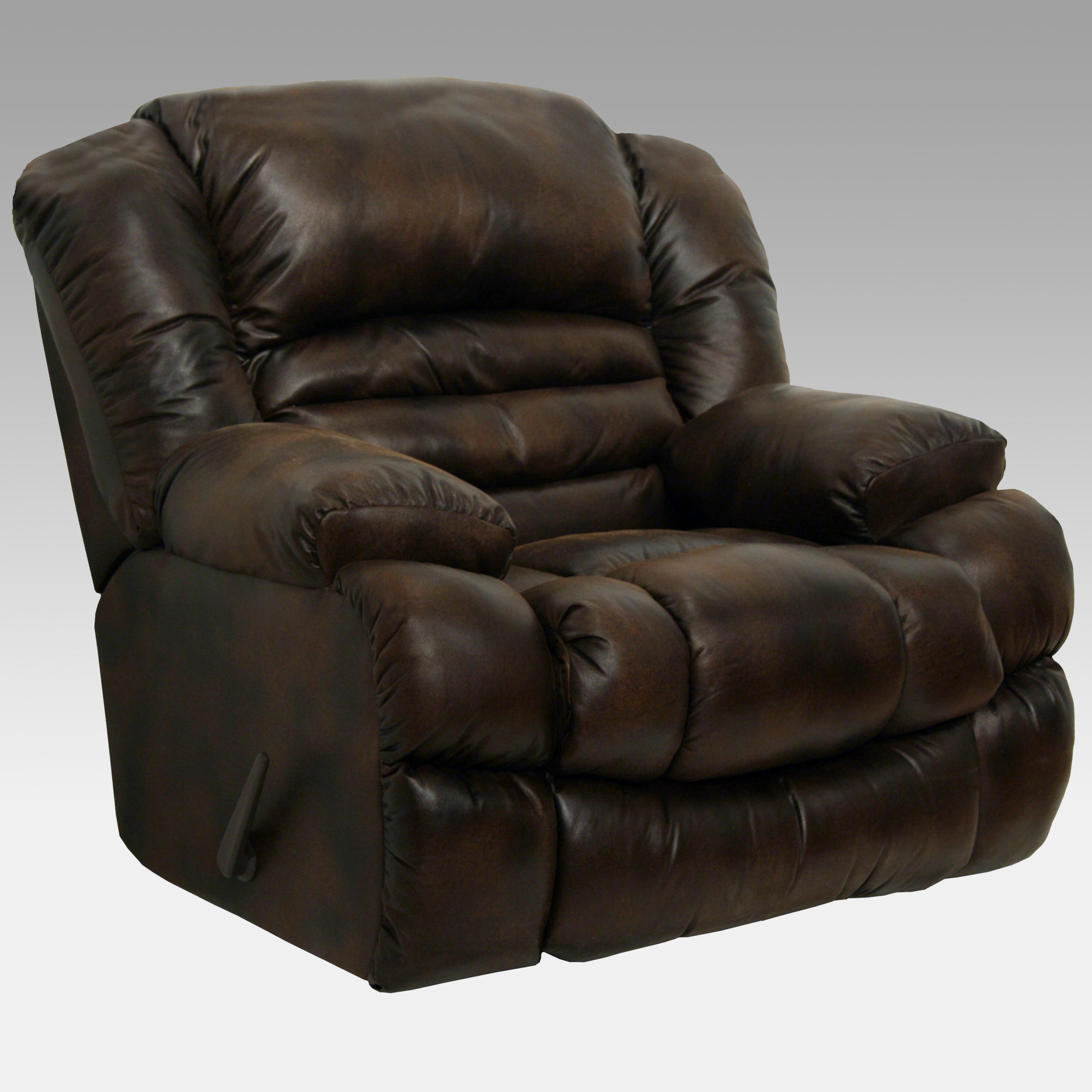 Carefully shaped recliner upholstered with high quality leather and reinforced with solid stitching. Perfect for watching TV, playing the console, reading books and more. Application in all kinds of interiors according to taste.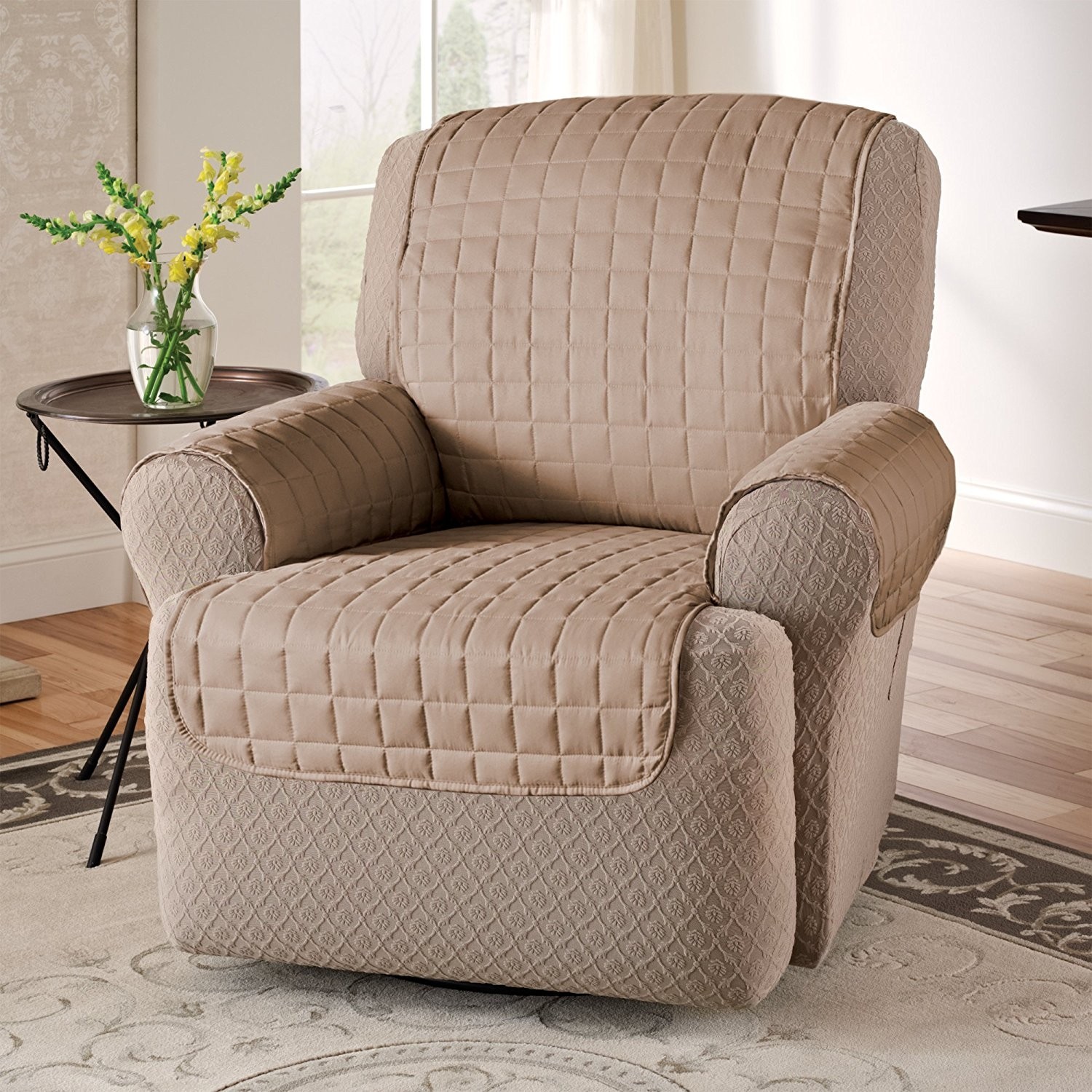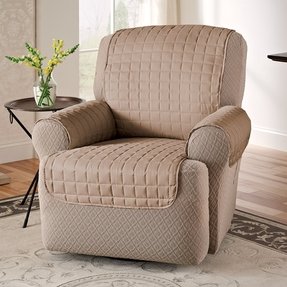 If you're dreaming of a unique design and an incredible comfort in your house, this amazing recliner is gonna be a perfect match for you. Check it out and enjoy an awesome look and functionality in your living room!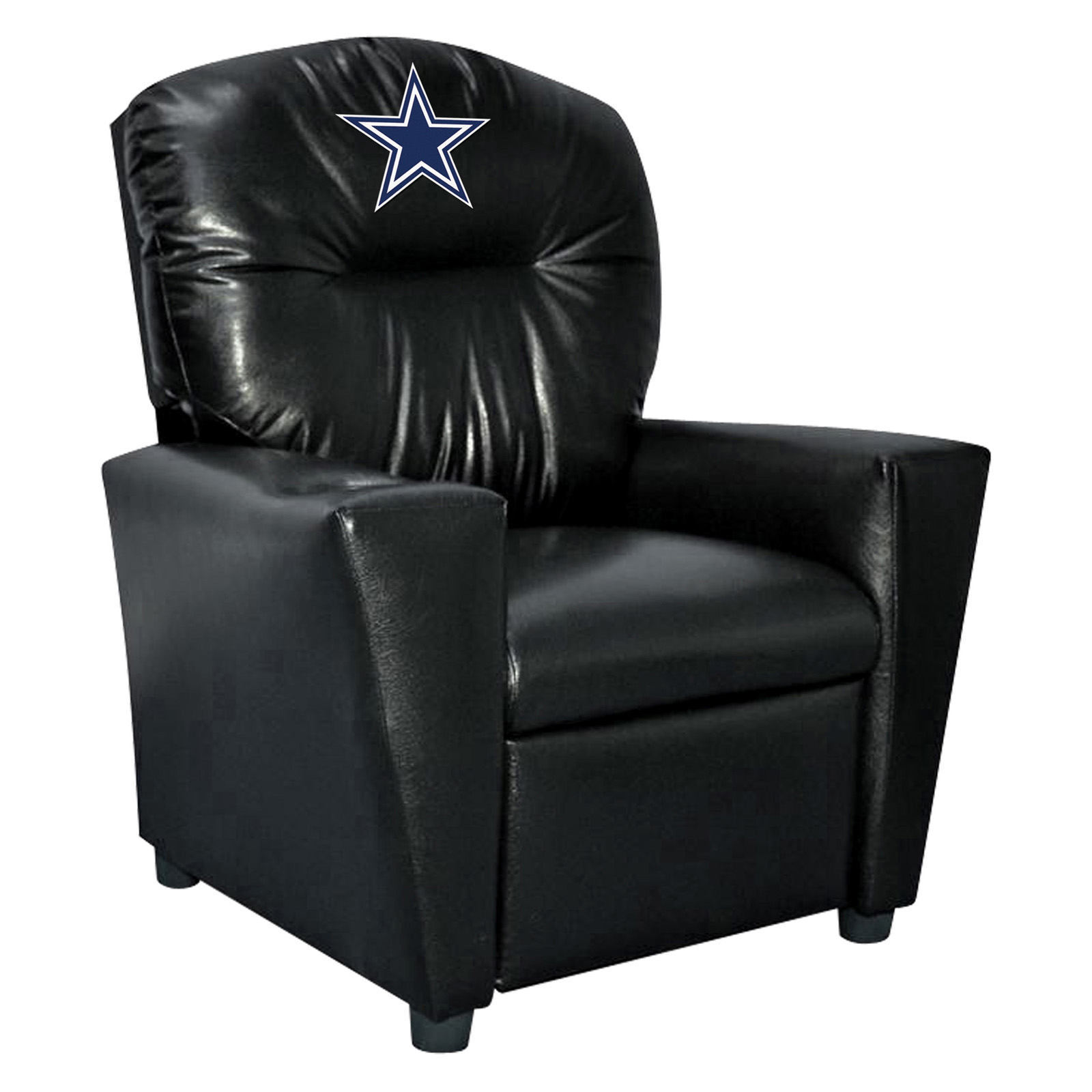 Great seating choice for your pre-teen. This recliner has a design officially licensed by NFL and features embroidered logo of your kid's favourite team. It is super comfortable and meets all child safety requirements.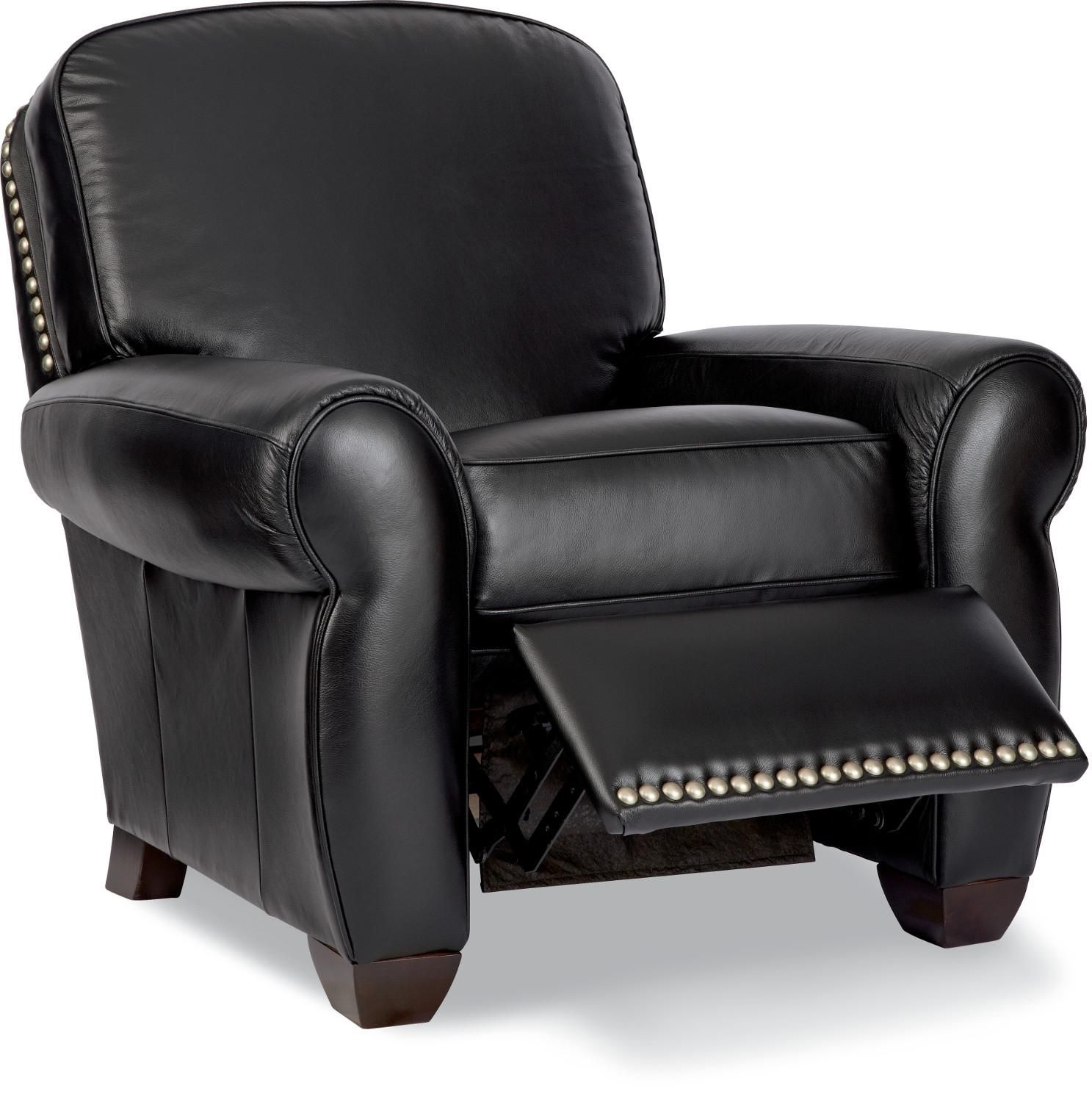 Recliners Emerson High Leg Recliner with Nailhead Trim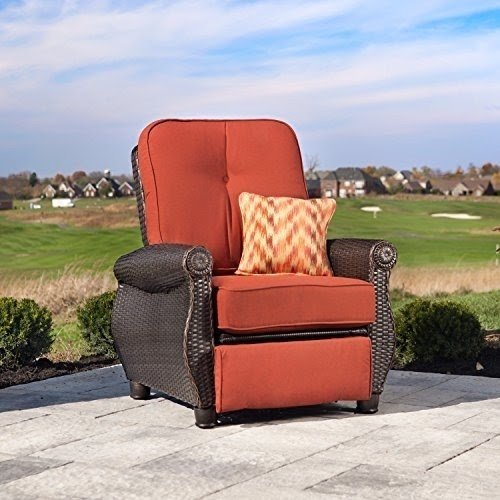 Functional outdoor recliner, wrapped with all weather cocoa brown weave and covered with UV-proof fabric in brick red. Looks beautiful in sun and is extremely comfy. It has nice traditional detailing (rolled arms).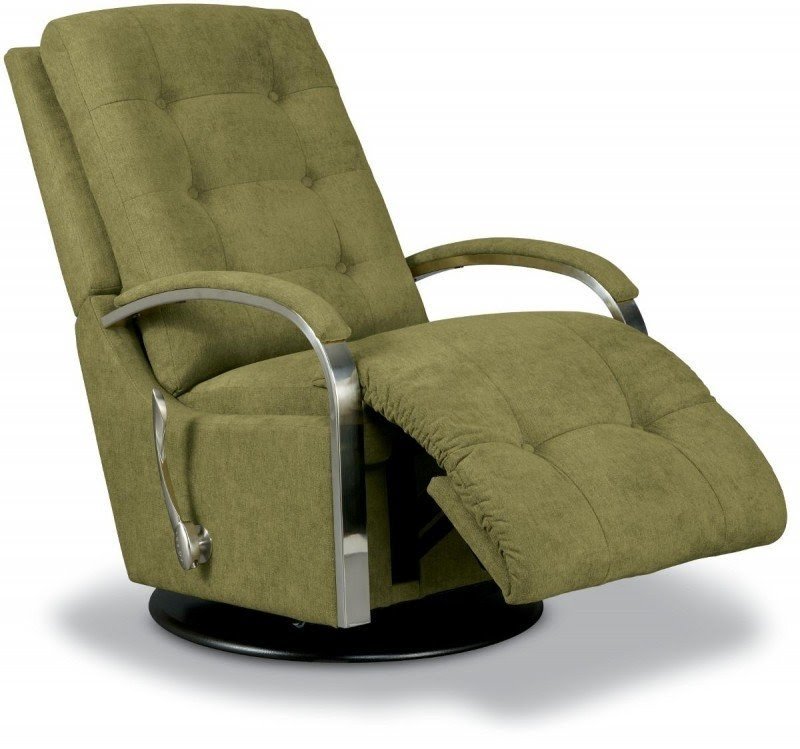 recliners impulse reclina glider swivel recliner part of the recliners ...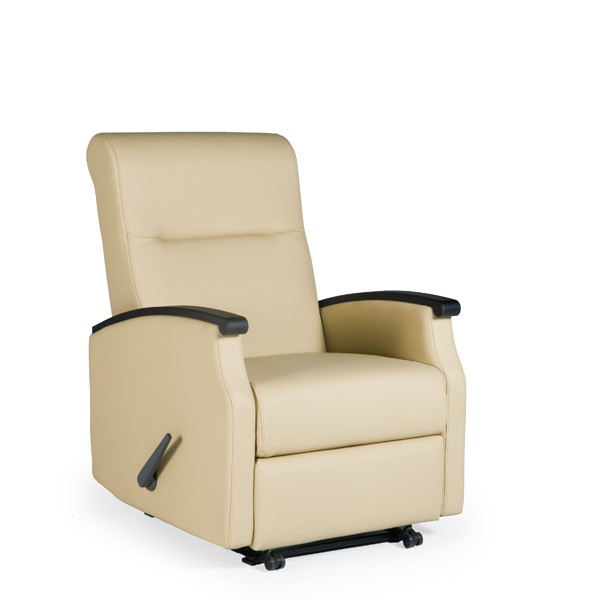 This wall saver recliner sits only sits 5-inches from wall, and provides good benefits for your health. Consisted of a high-quality hardwood frame and anti-microbial vinyl upholstery, the chair also includes a LiquiCell for stress reduction and improvement of your blood flow.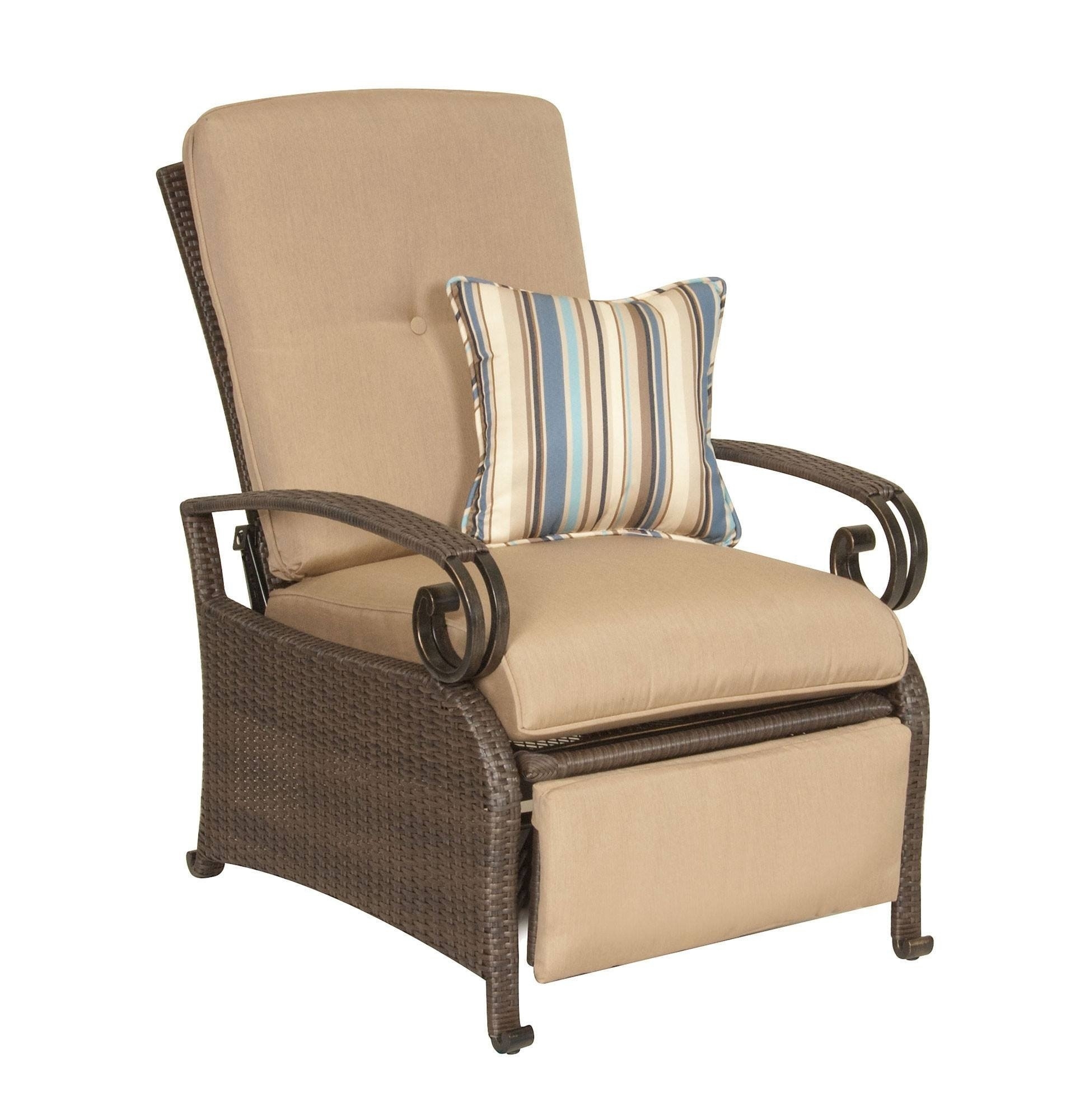 This stylish recliner can be use both indoor and outdoor, and was made of weather conditions and water resistant materials. Its sturdy yet lightweight aluminium frame has a warm brown finish, Thick cushions are included.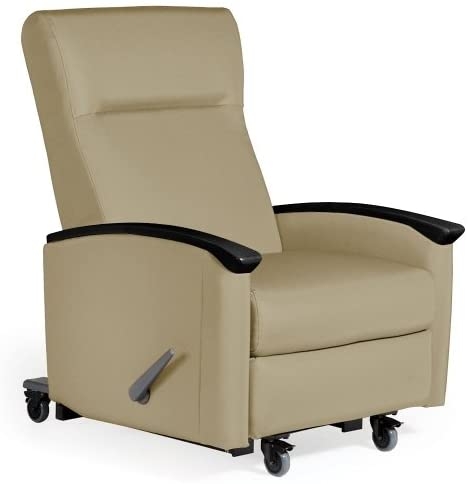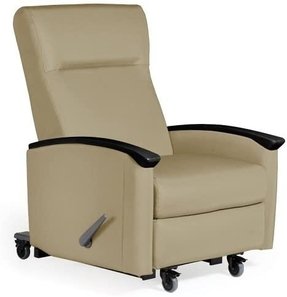 This recliner chair has got removable arms, tan finish with brown accents. It fits to contemporary style and decor. It adds comfort, elegance and beauty to any home. You will be impressed how cool this product is.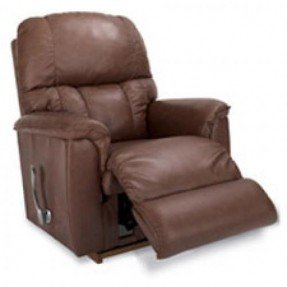 Lawrence Lazy Boy Recliner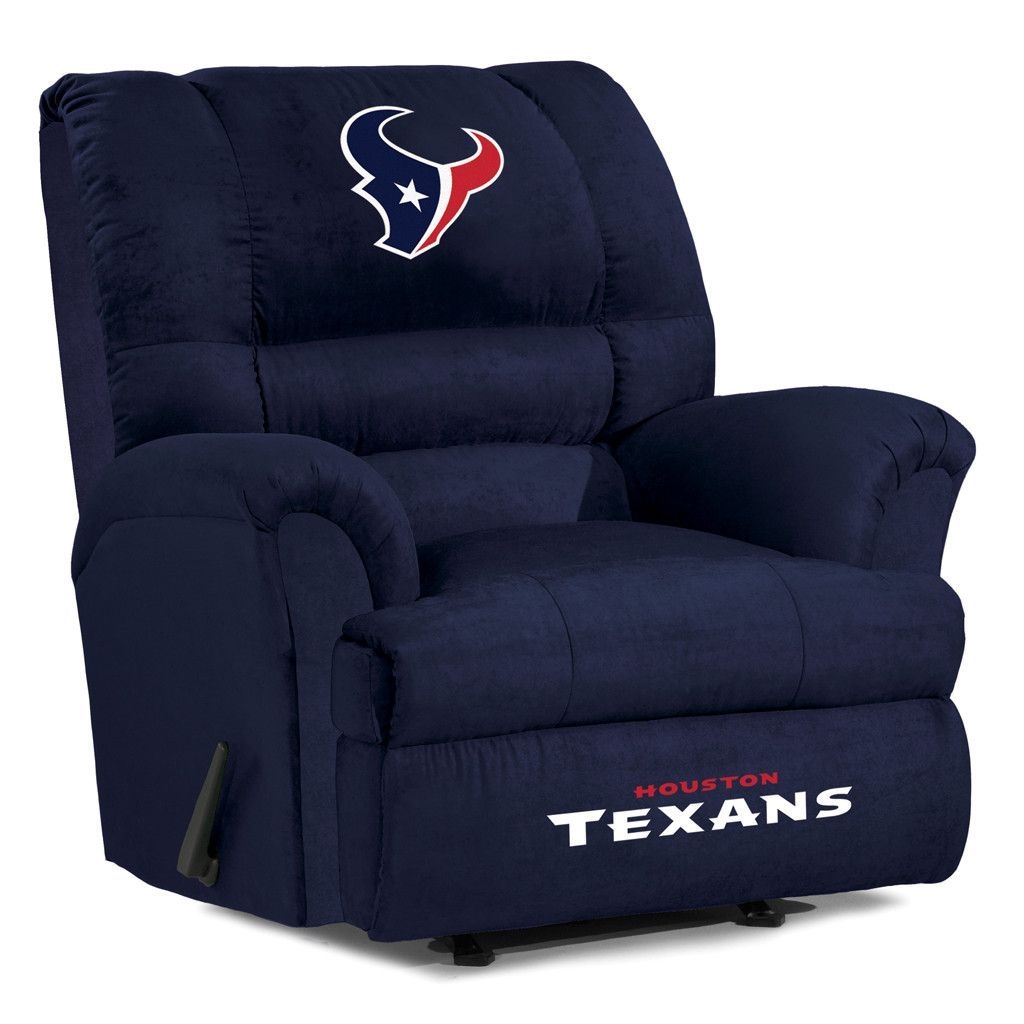 Nice-looking comfy contemporary lever-operated recliner featuring a large removable back and a footrest with licensed logos of an NFL team. It has a thick seat and rounded arms. It's foam-padded and upholstered in plushy blue microfibre.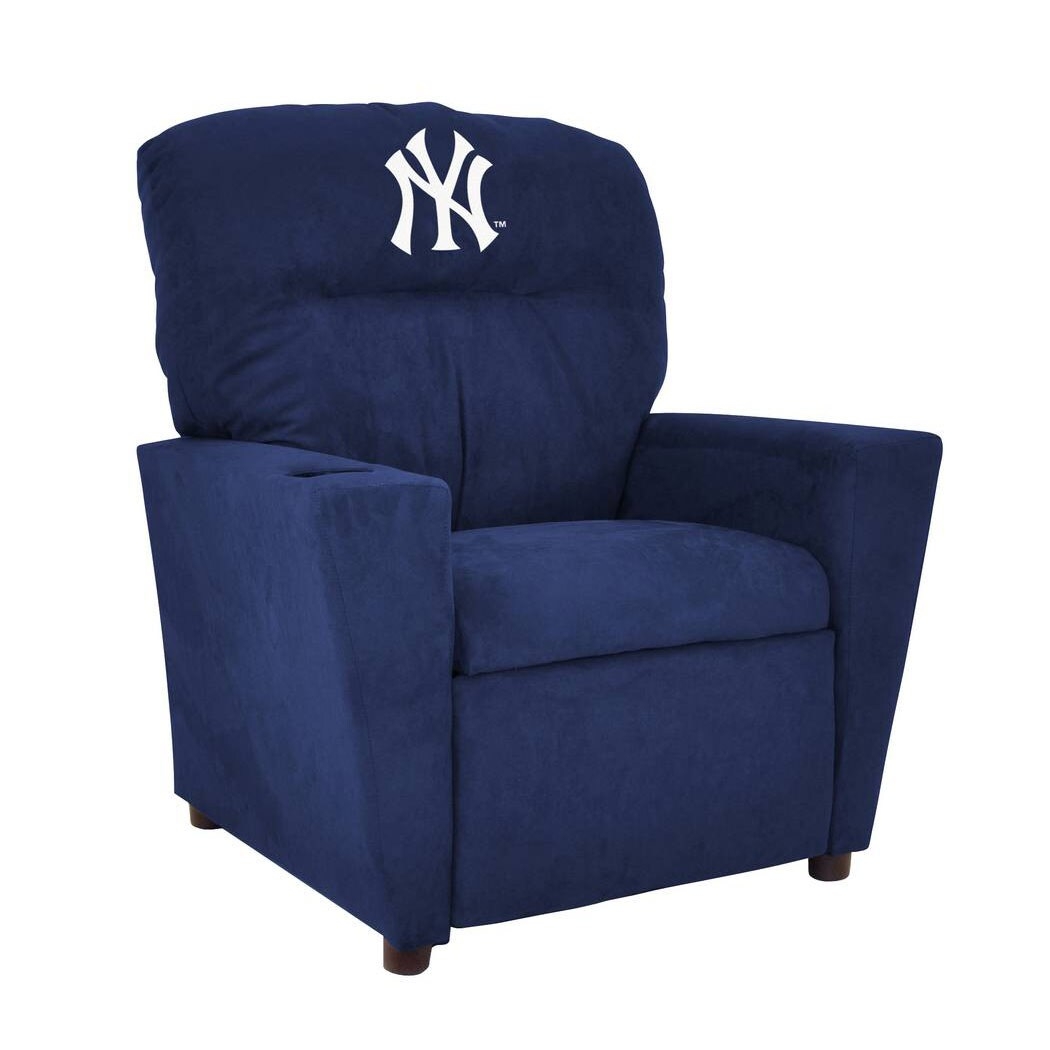 That's a superb recliner for your little cowboy! It has a design officially licensed by NFL and features embroidered logo of your kid's favourite team. It is super comfortable and meets all child safety requirements.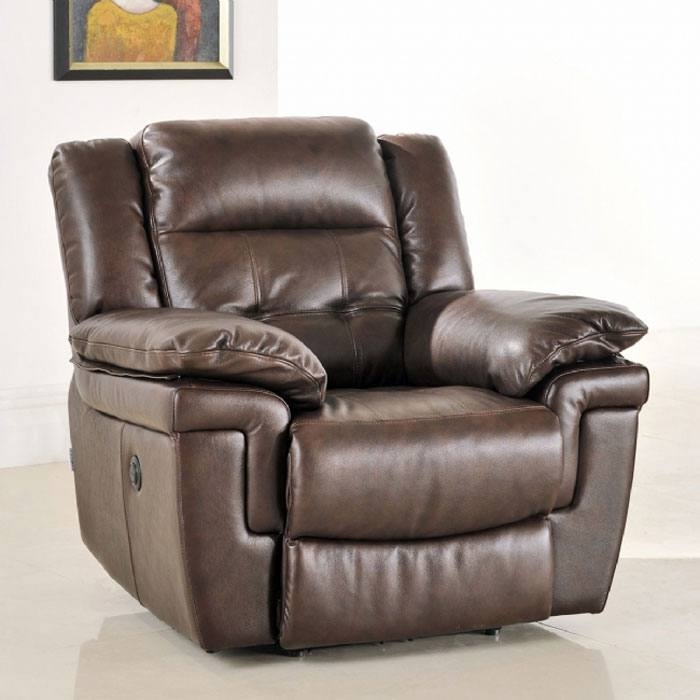 Power recliner chair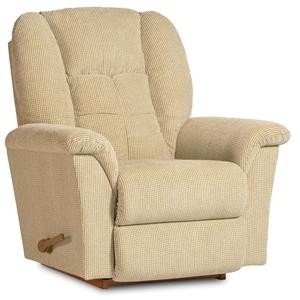 La-Z-Boy Recliners Harbor Town Reclina-Glider® Swivel Rocker Recliner ...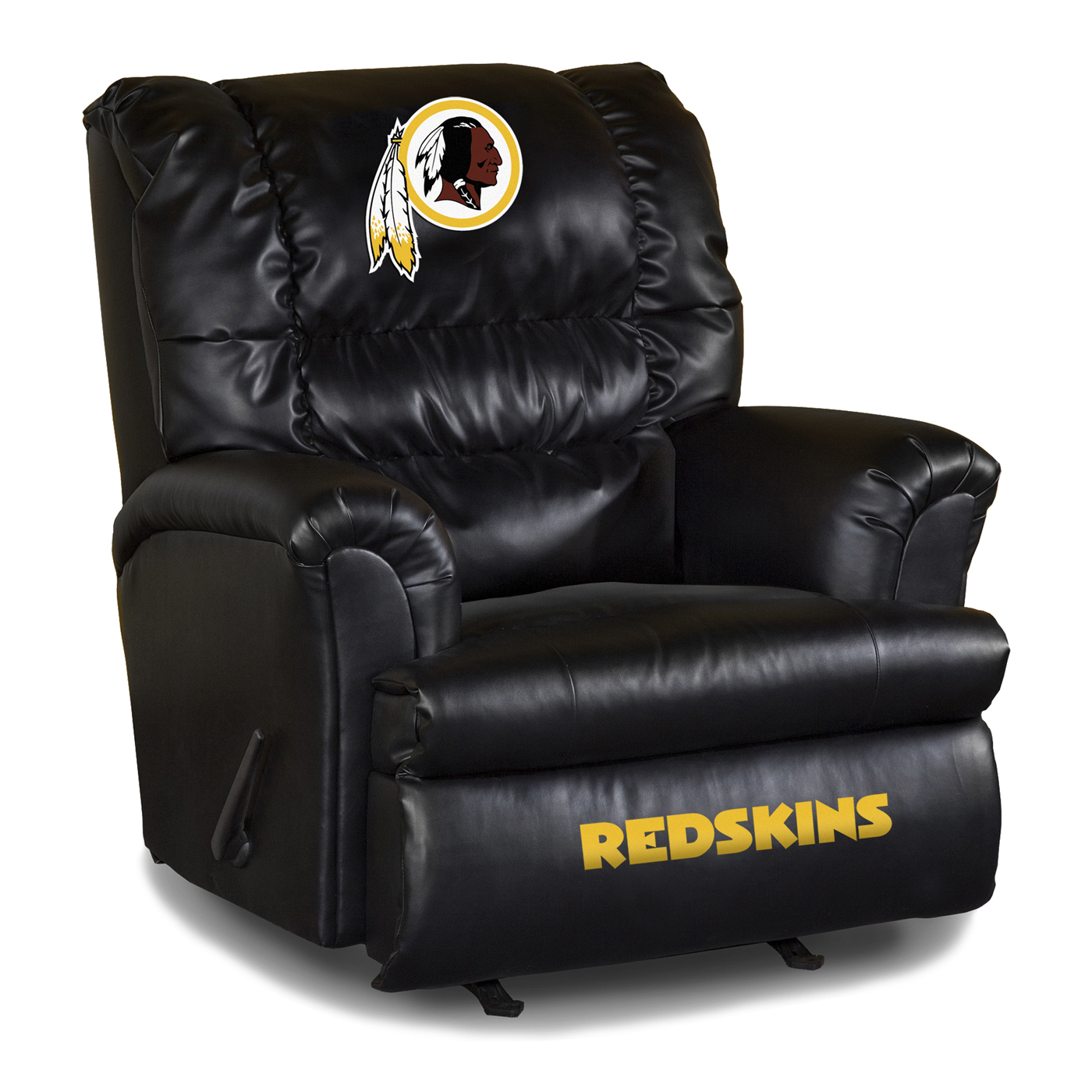 This great piece of comfort is especially suitable for Miami Dolphins fans. The recliner is upholstered in black leather, including a generously padded back, rolled arms, and a comfy footrest. It also rocks and swivels.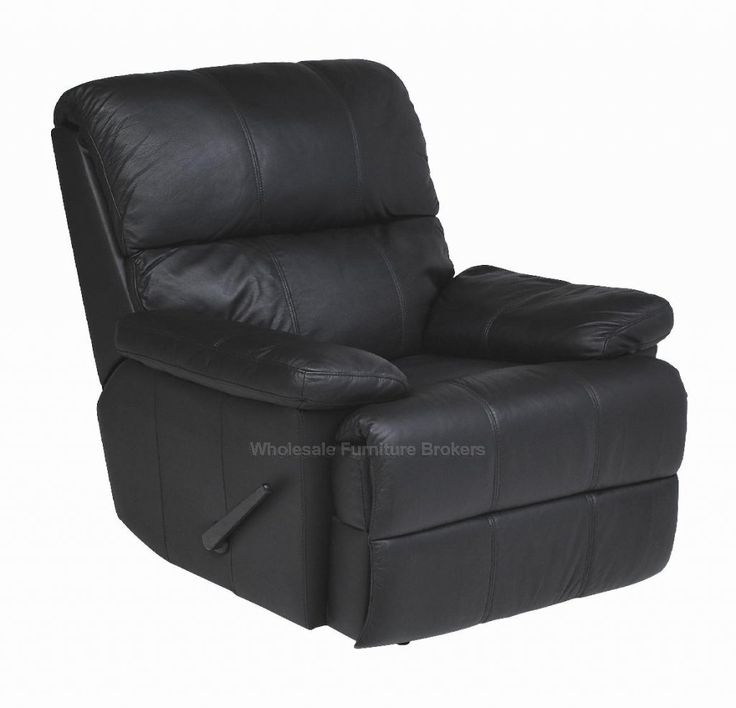 Lazy Boy Recliners Black 300x289 Lazy Boy Recliners Black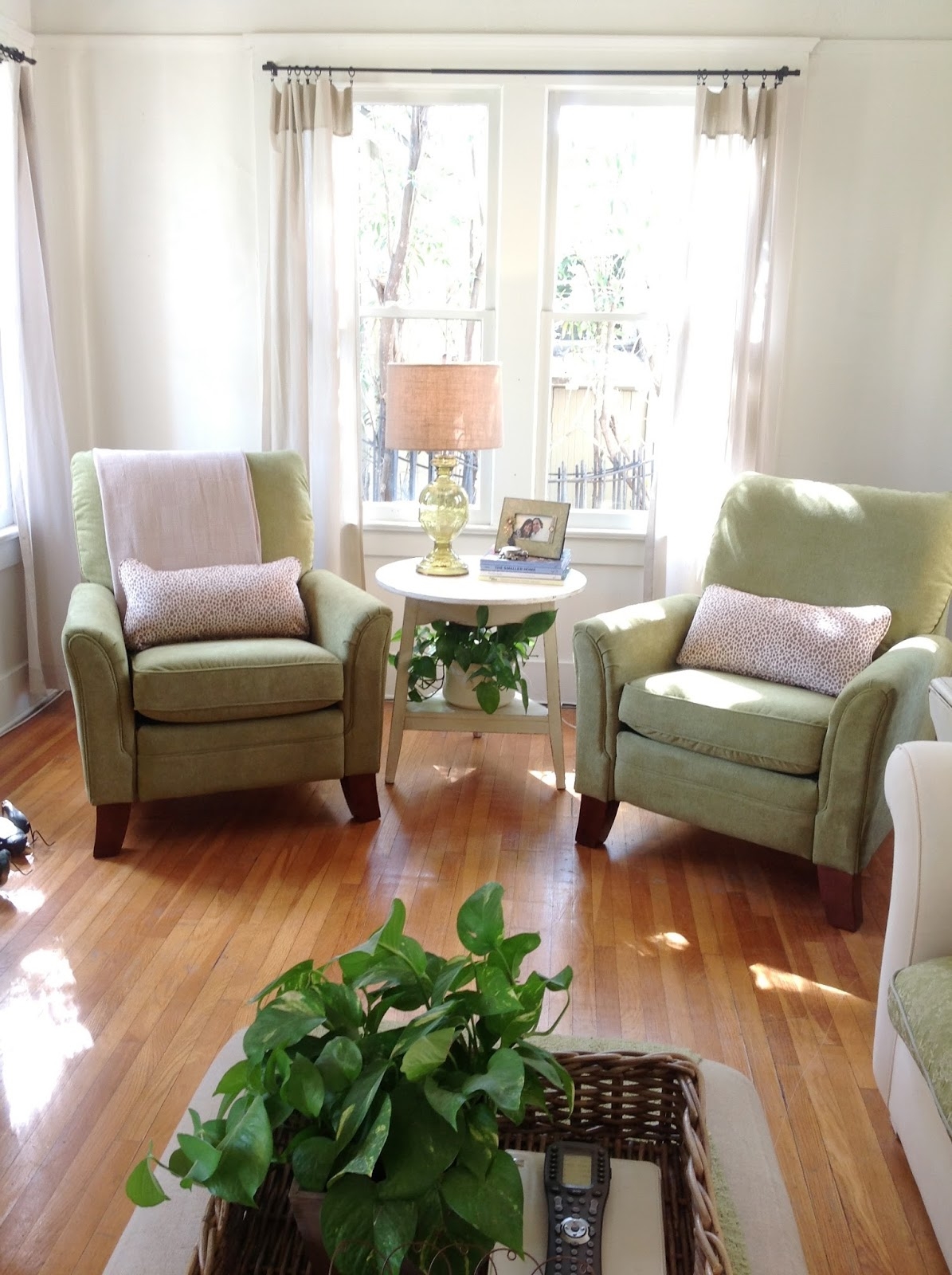 These compact armchairs fit this narrow corner nook effortlessly. Surprisingly, they recline, so you get two in one, namely accent chairs and loungechairs, with small footprint that is highly appreciated in smaller appartments.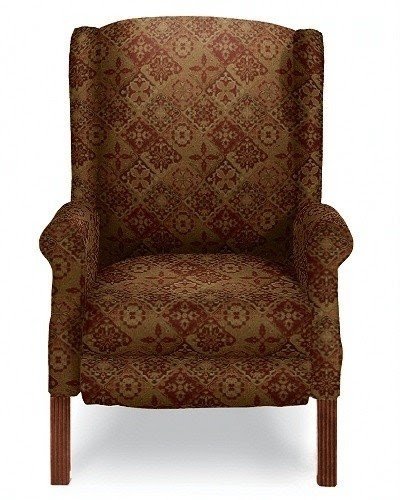 Lazy boy recliners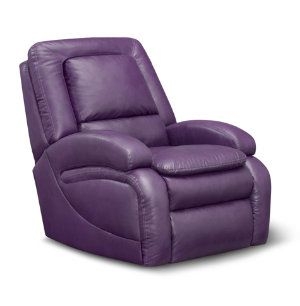 These are so comfortable. I fell in love when I sat down, I don't care that they are moderately ugly. lol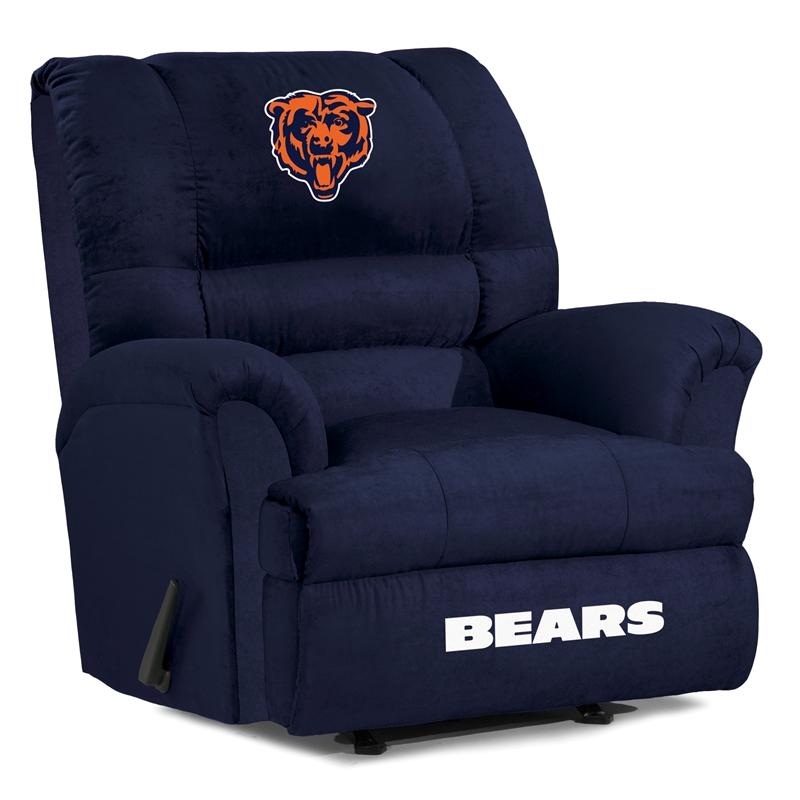 This comfortable recliner has a folding footrest and is fully thick padded and filled with high density foam. Its wooden frame and solid recline mechanism will last long. at the microfiber upholstery is printed a NFL Chicago Bears logo.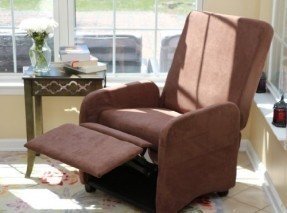 Welcome stylish simplicity and immense sense of comfort with this versatile push back recliner with rollaway legs. It features a sturdy and durable construction with easy to clean microfiber upholstery. Easily folds down.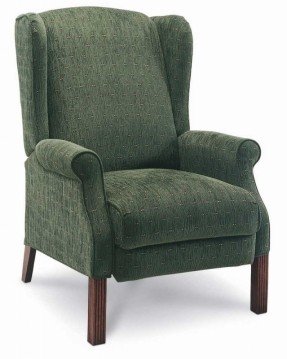 ... recliner hi leg recliner part of the recliners collection by la z boy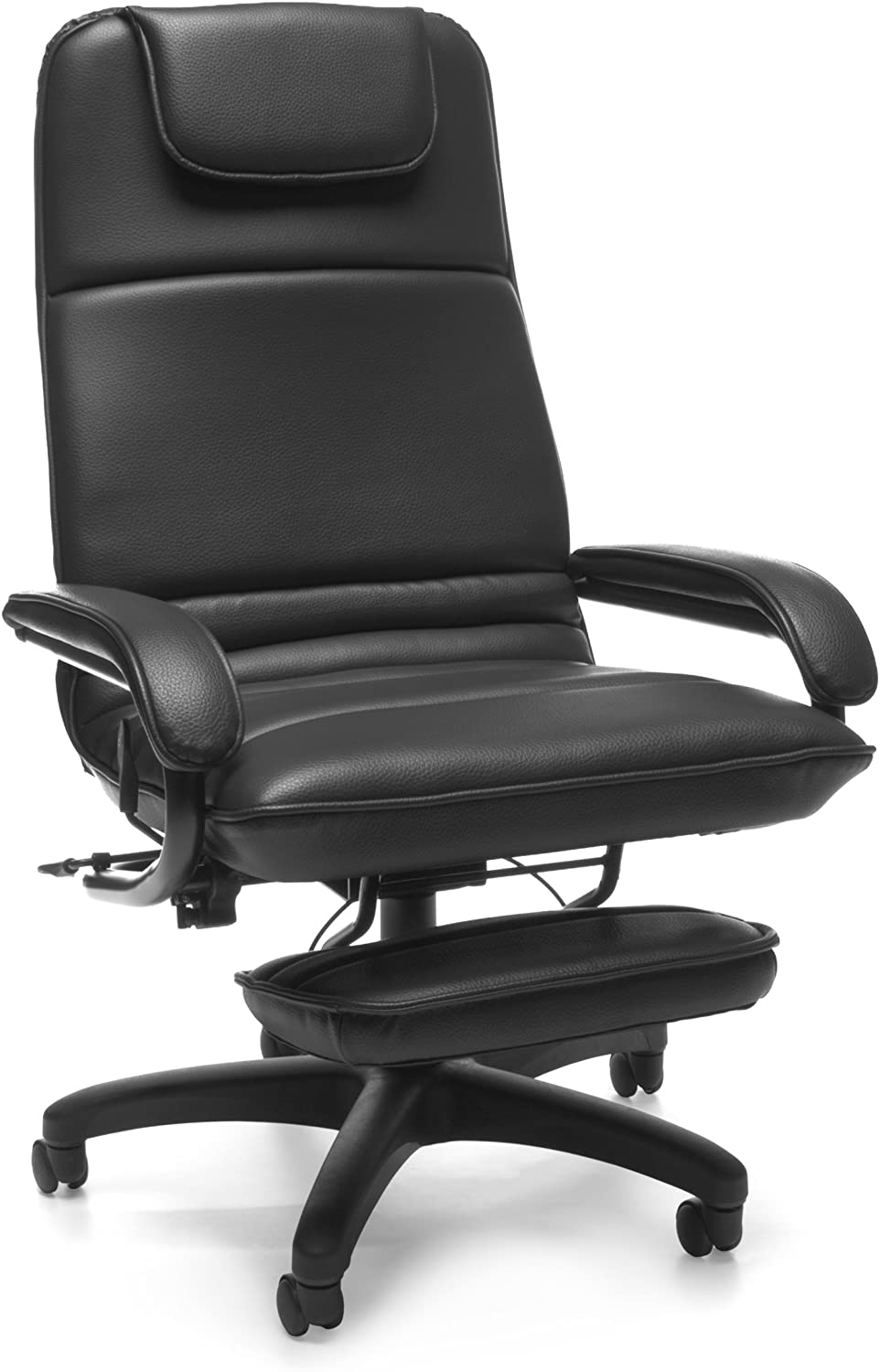 This office chair provides gas lift height control and up to 5 reclining positions. The chair moves on a 5-star caster wheel base, and features black vinyl upholstery, convenient headrest, and padded arms. Max. weight capacity is 250 lbs.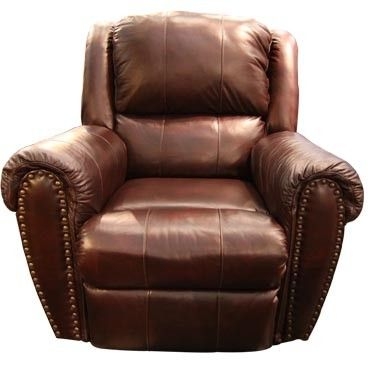 LANE SUMMERLIN RECLINER - LAZY BOY, RECLINERS, RECLINING Gallery Furniture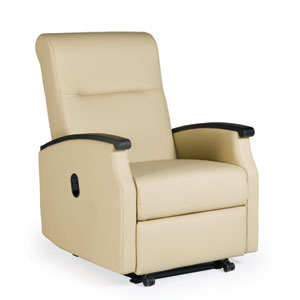 It is a healthcare wall saver recliner that has got a break away foot rest, LiquiCell Technology for your comfort and health and contemporary design. You will be impressed how amazing this recliner is.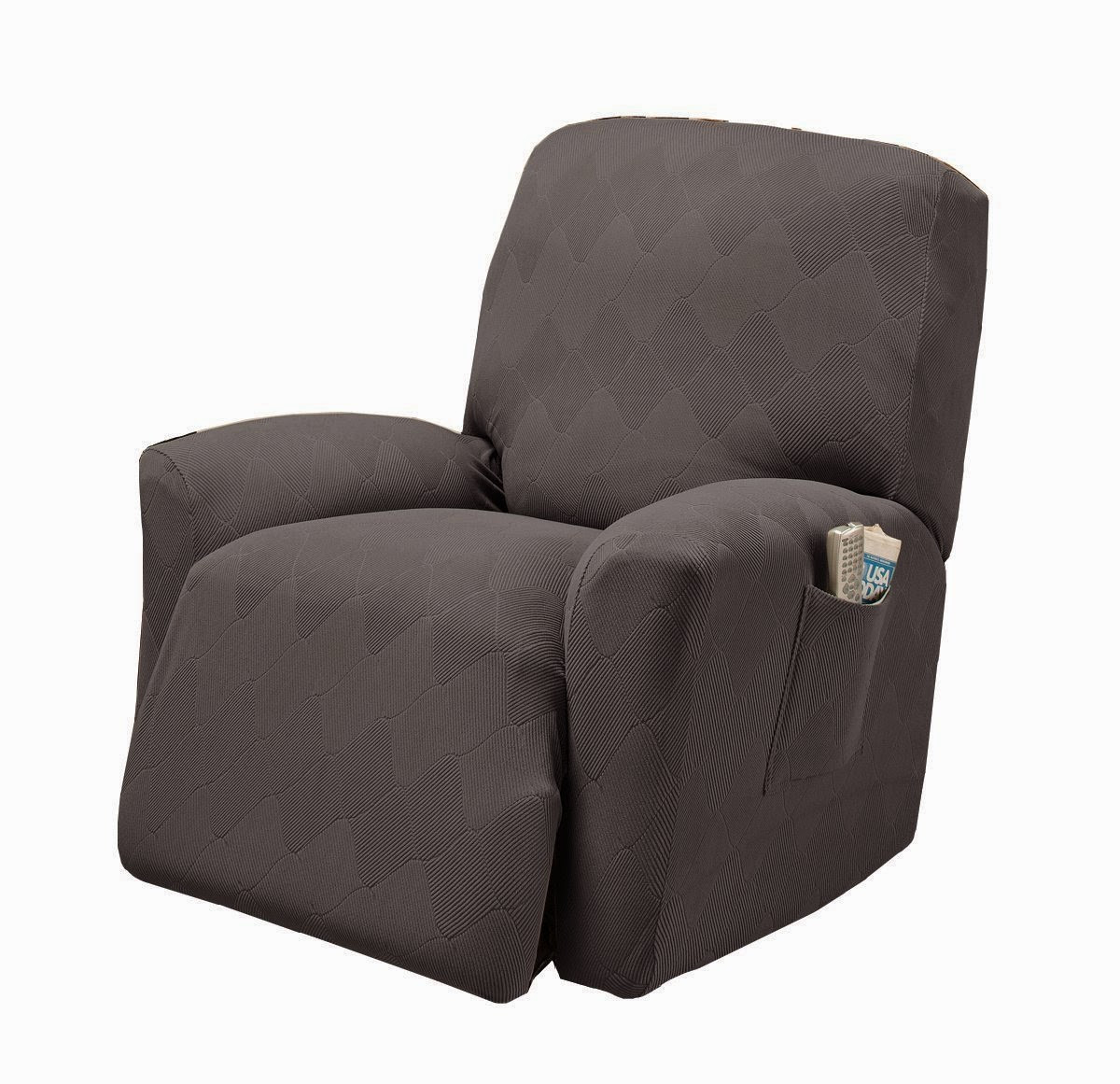 This is a slipcover created for use with different recliner chairs. It fits most furniture stylizations and shapes. The product is made of 96-percent polyester 4-percent Spandex. It is resistant for machine washing.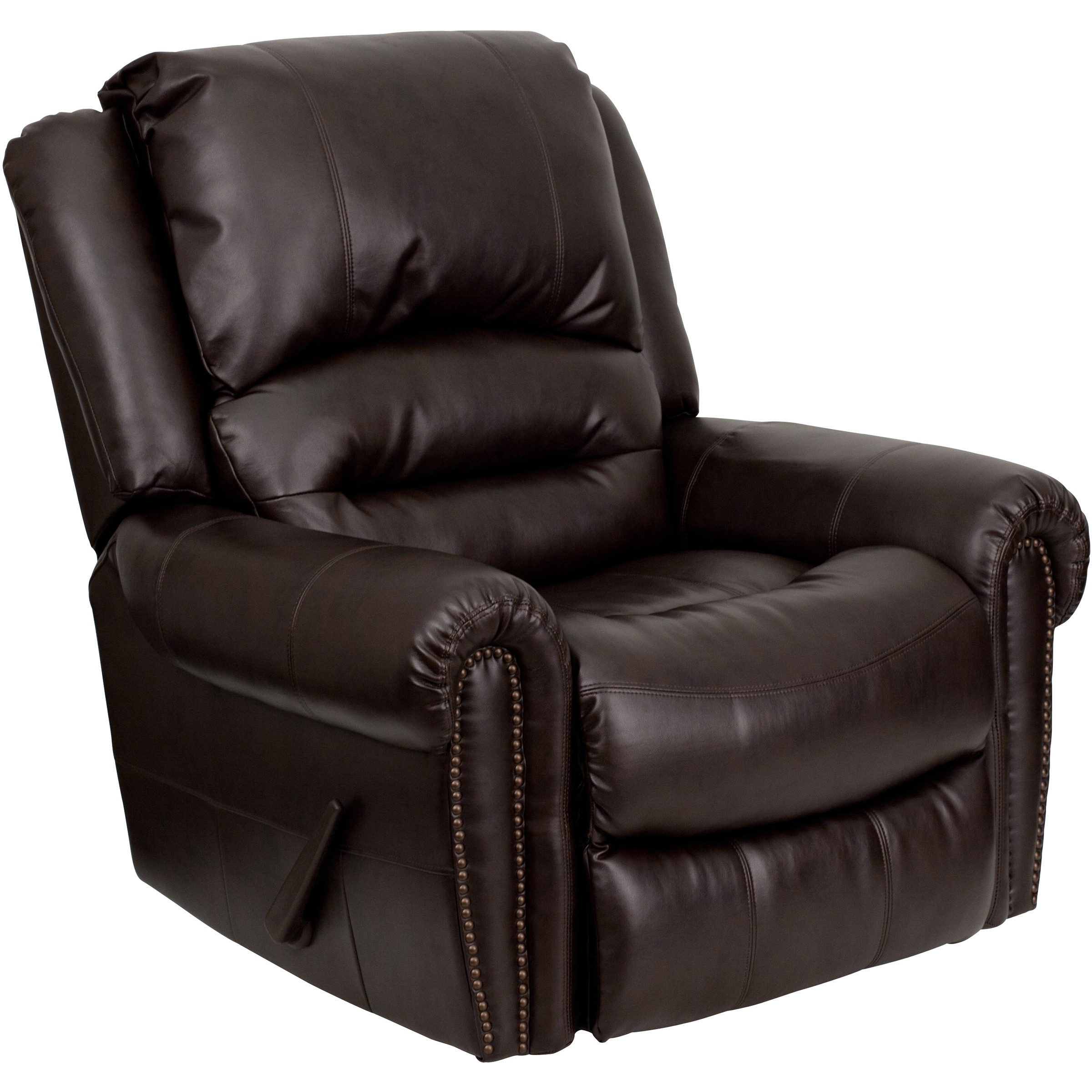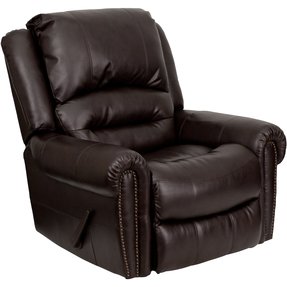 This elegant recliner will help create a comfortable relax area in any interior. In has a folding footrest and adjustable backrest. Thick padded cushions are upholstered with deep brown colored leather.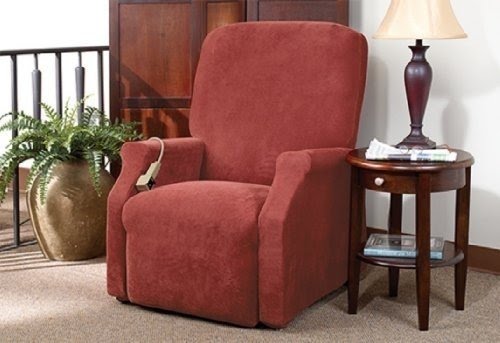 This product is a slipcover created for use with large recliner chairs. Its size is ideal for most standard types of these chairs. The product changes the appearance of a recliner and protects it from damage, etc.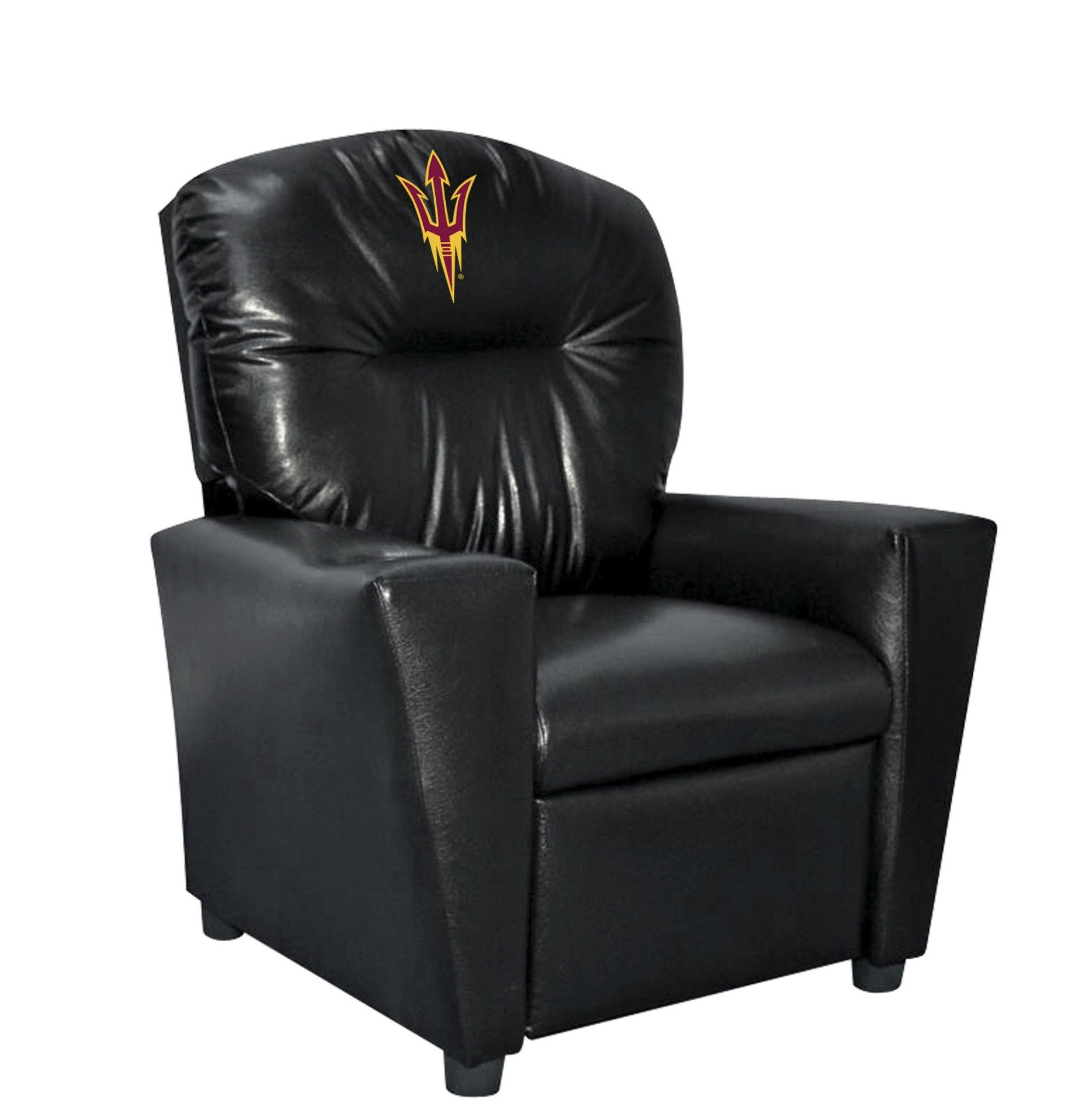 A recliner chair created for kids who are fans of New England Patriots. This product has got a comfortable seat and a supportive backrest with arms. Its neutral black color looks very good in any decor.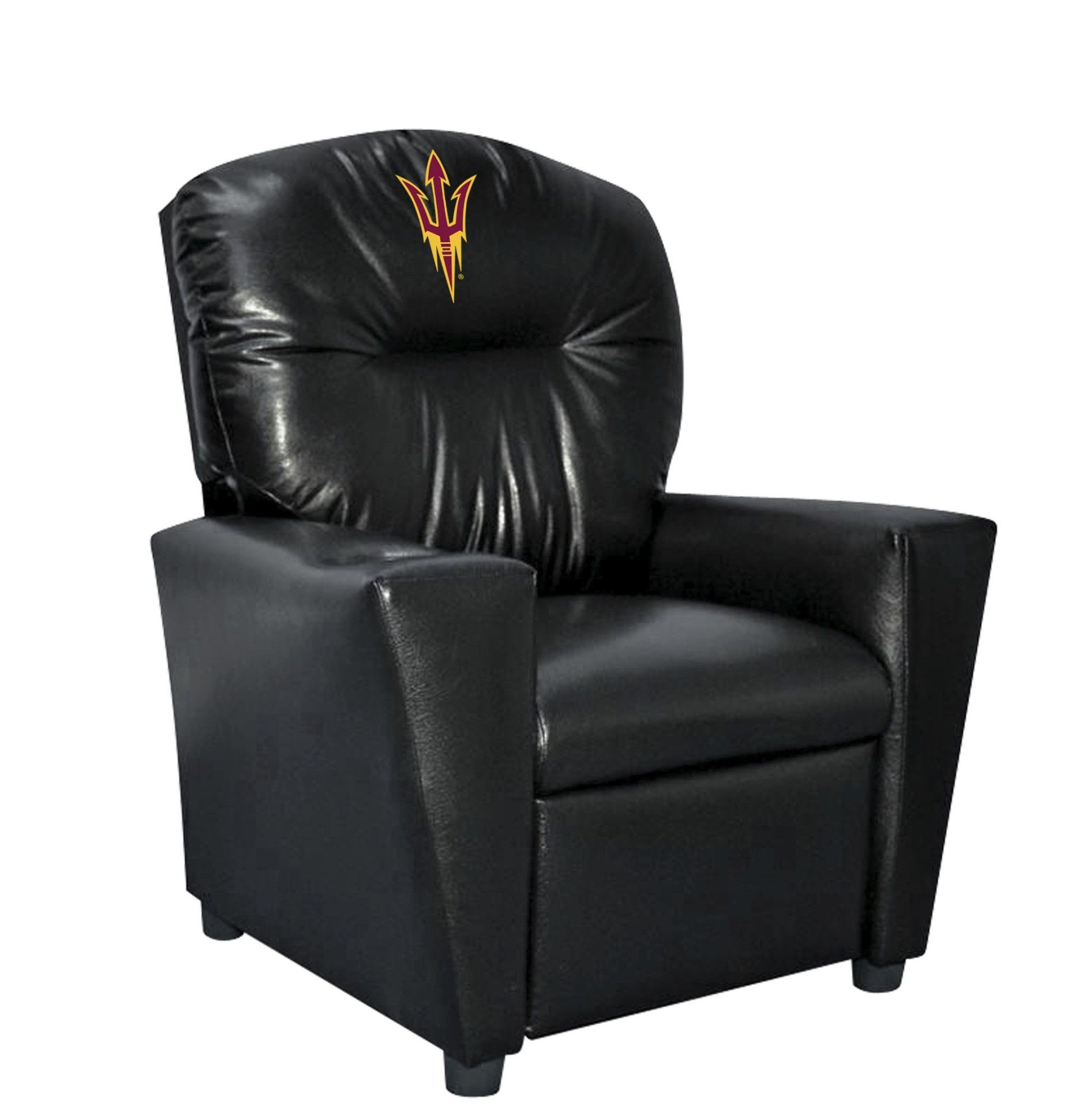 Comfy and stylish recliner for kids, designed as a 'real' furnishing for adults with inspiration of club furniture. It is padded with black vinyl and it has NFL Chicago Bears logo on its generously stuffed backrest.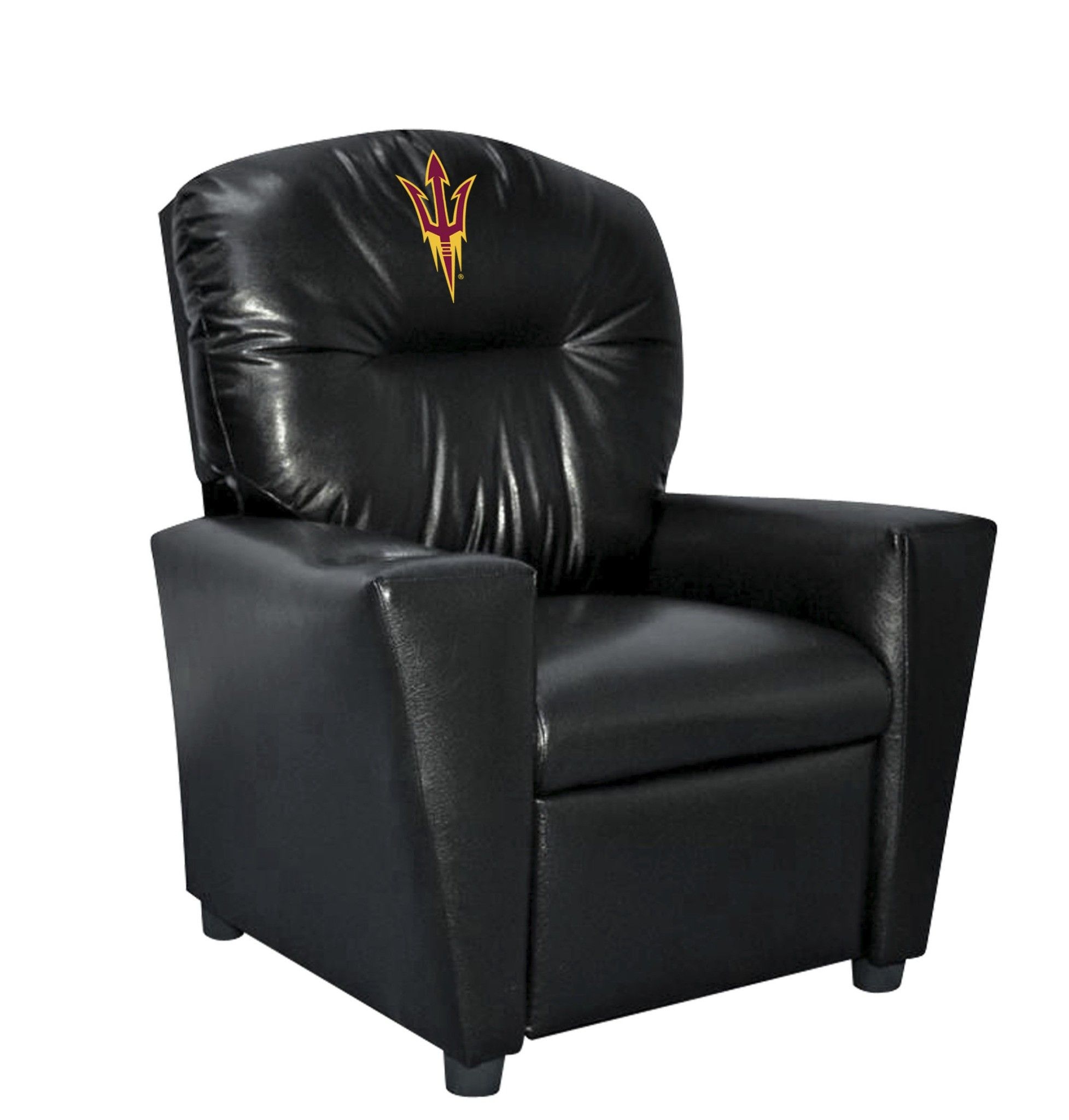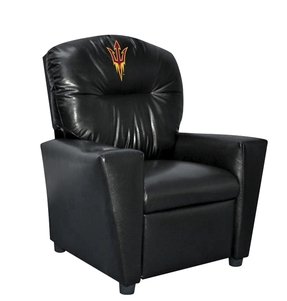 If your kid likes to lounge while watching his favorite NFL team, then this comfy recliner is definitely a good choice. The chair is upholstered in faux black leather - resistant to stain and easy to clean. The headrest is overstuffed, and decorated with Washington Redskins logo.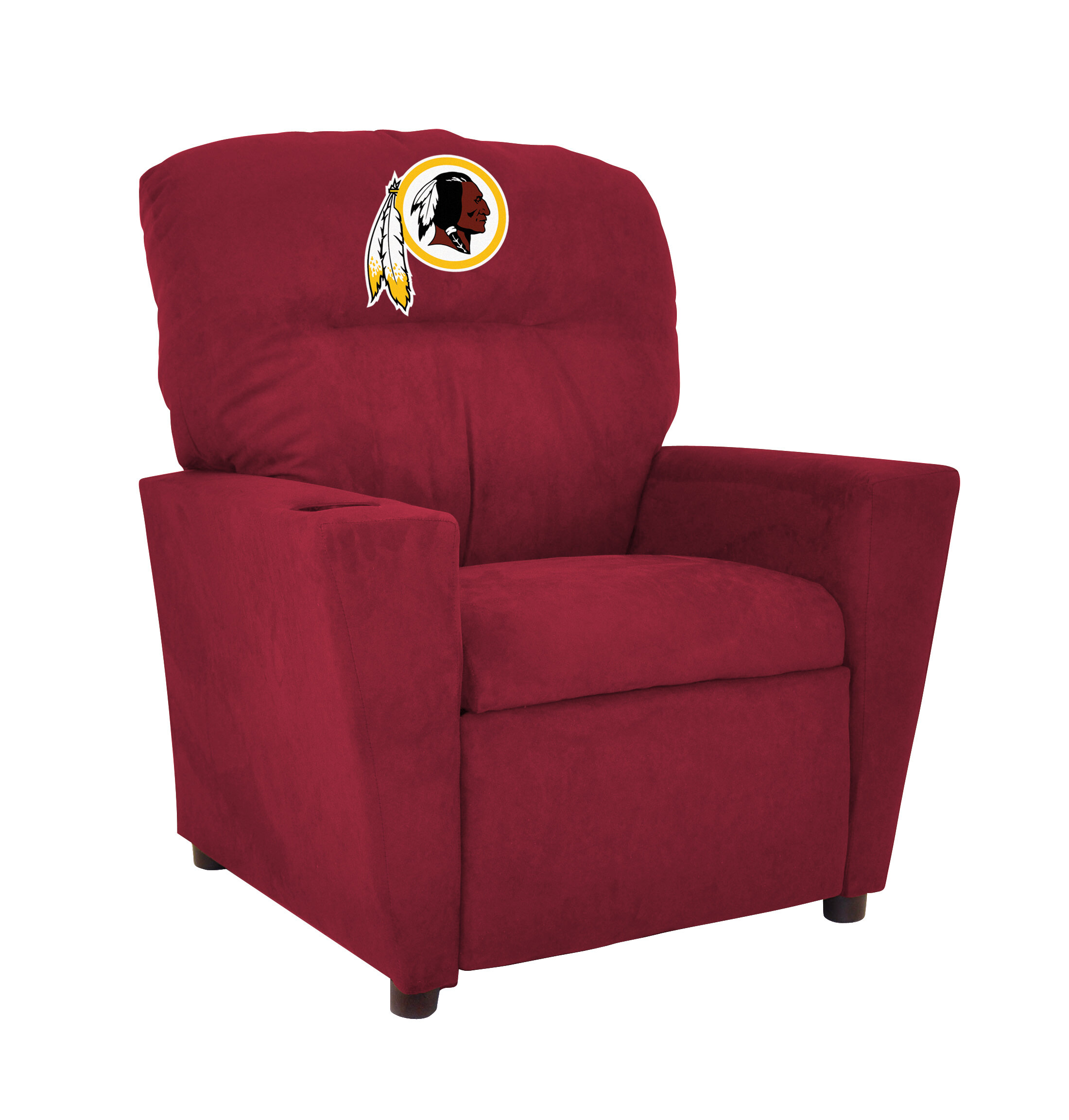 This piece of furniture is created for young users. It is a recliner chair that has got a Baltimore Ravens' logo on its surface. It offers a comfortable seat, backrest and arms. It meets all safety requirements.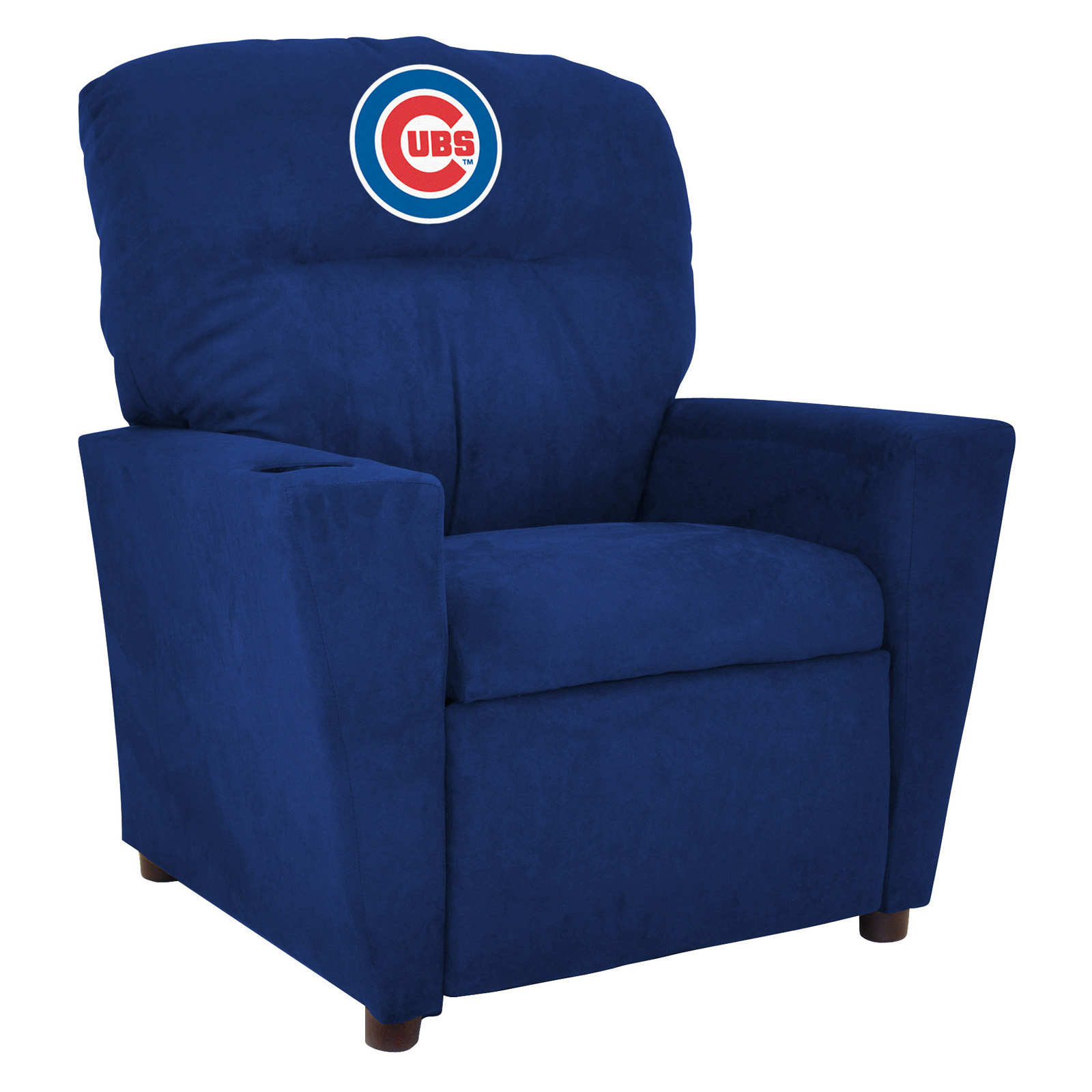 This is a recliner chair created for kids. Its frame is able to hold the weight up to 100 pounds. This chair is perfect for fans of Green Bay Packers NFL team. It is a comfortable product that meets all safety standards.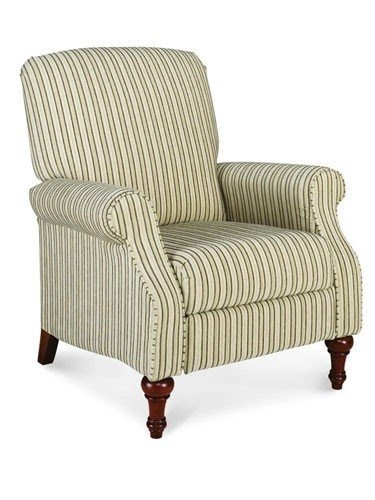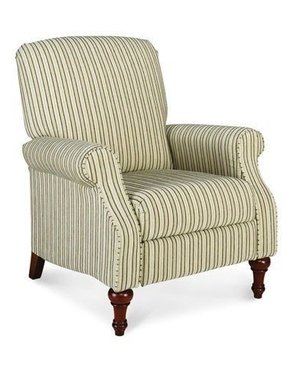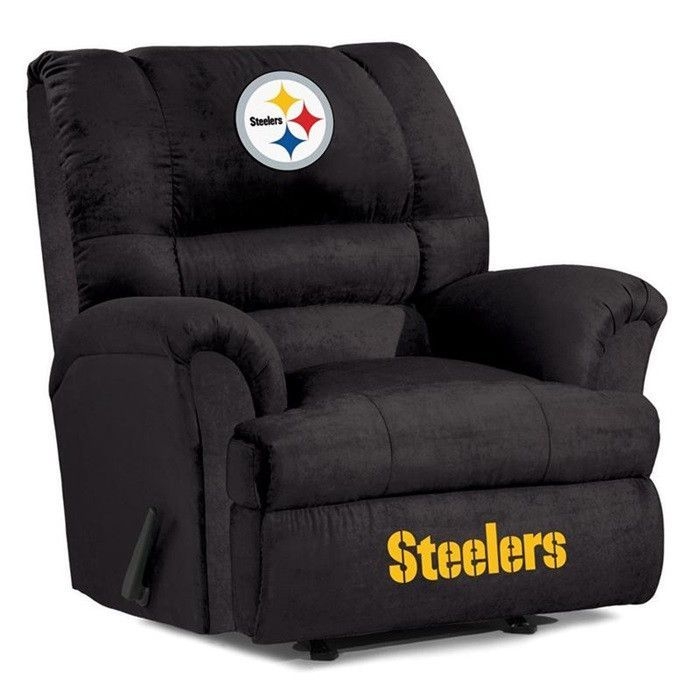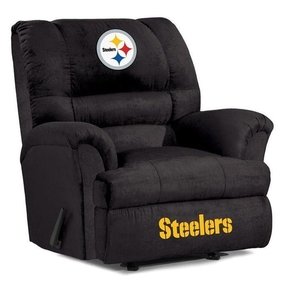 It is a great rocker recliner that has got a microfiber upholstery with logo of Philadelphia Eagles. This recliner is perfect as a gift for every fan of this team, and as a piece of furniture for your family room.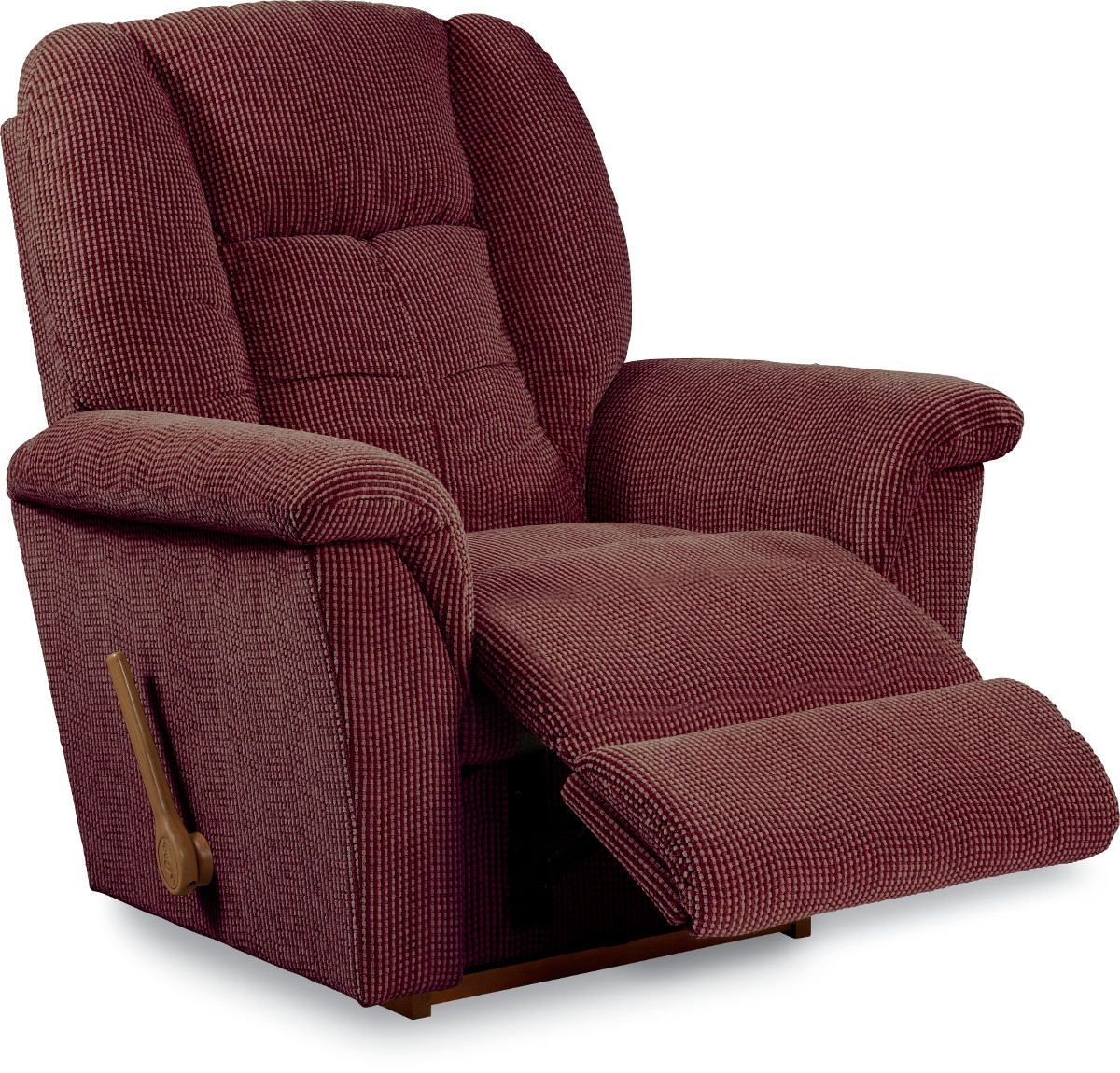 Recliners Jasper RECLINA-WAY® Wall Recliner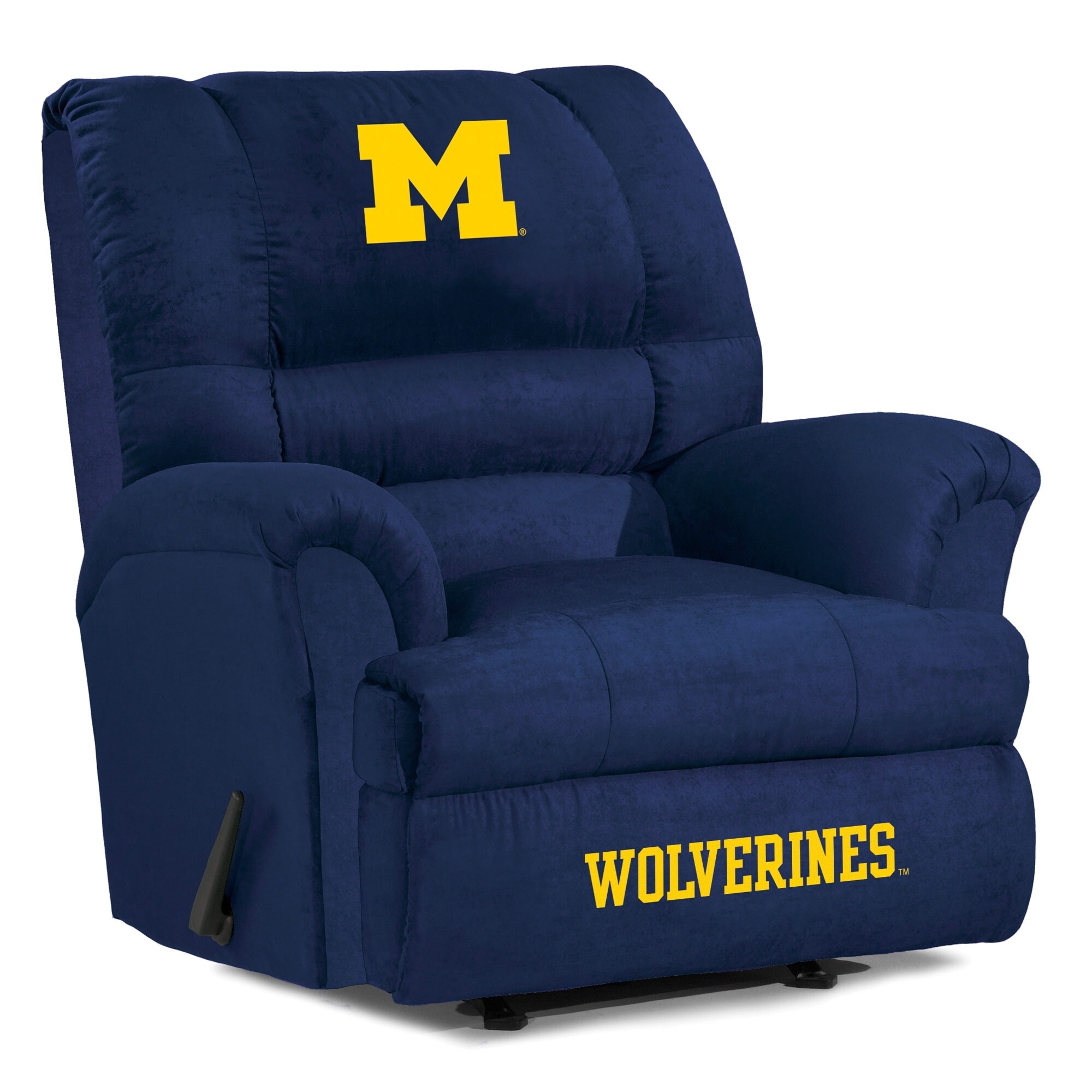 Recliner featuring officially licensed St. Louis Rams logo and microfiber upholstery. This recliner is a great idea for any supporter of the team, as the furniture is very comfortable and has very durable construction.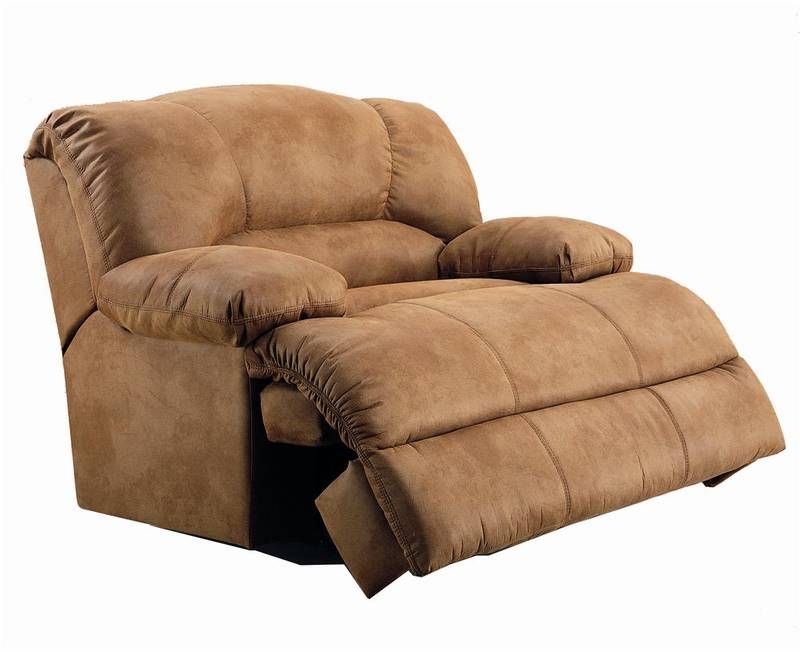 Thanks to this soft snuggler, you will experience the best feeling of comfort. The armchair reclines very smoothly, has microfiber upholstery, an oversized back, over-padded arms and stylish tufting.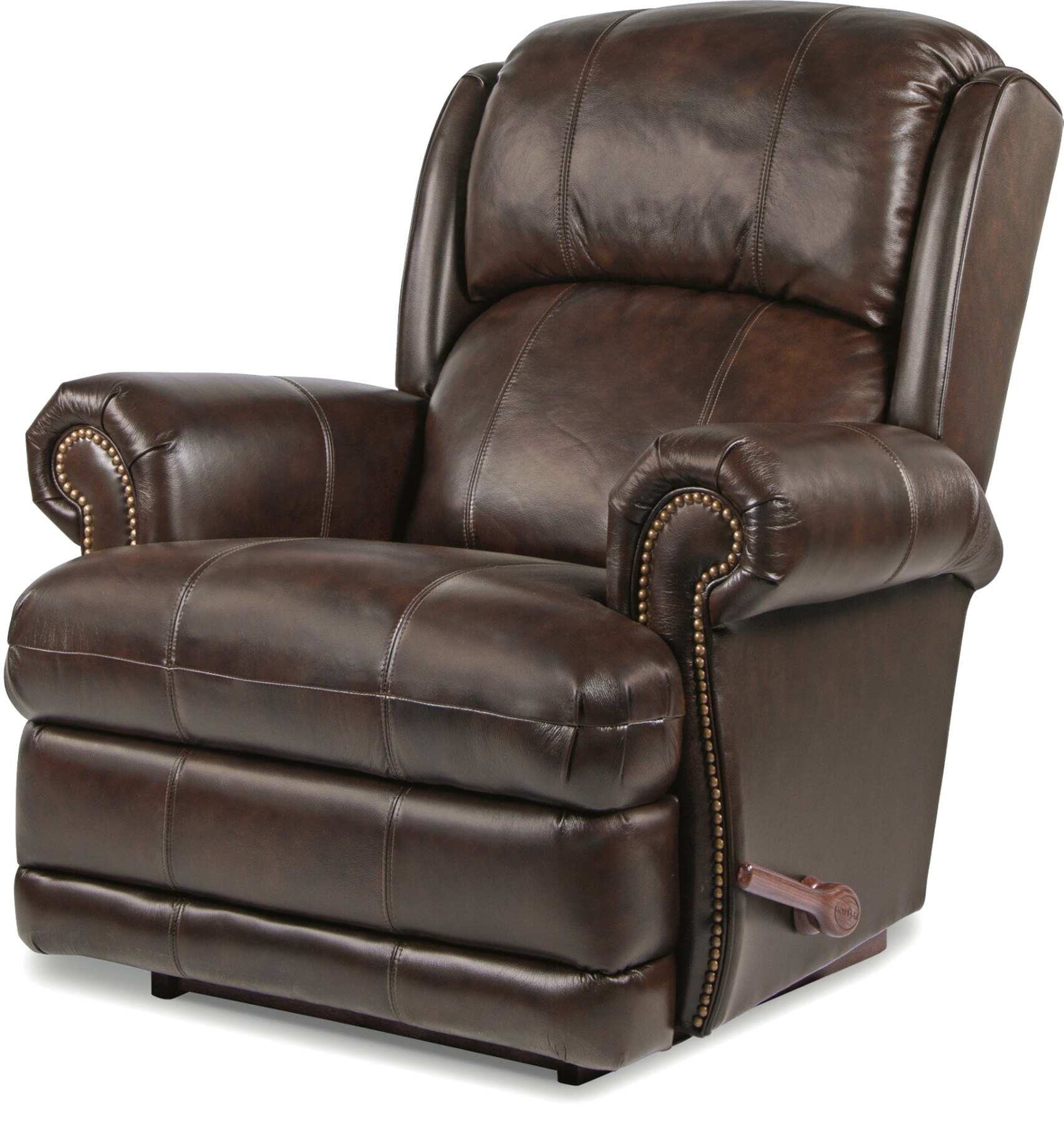 Lazy Boy Leather Recliners for sale | Only 2 left at -70%