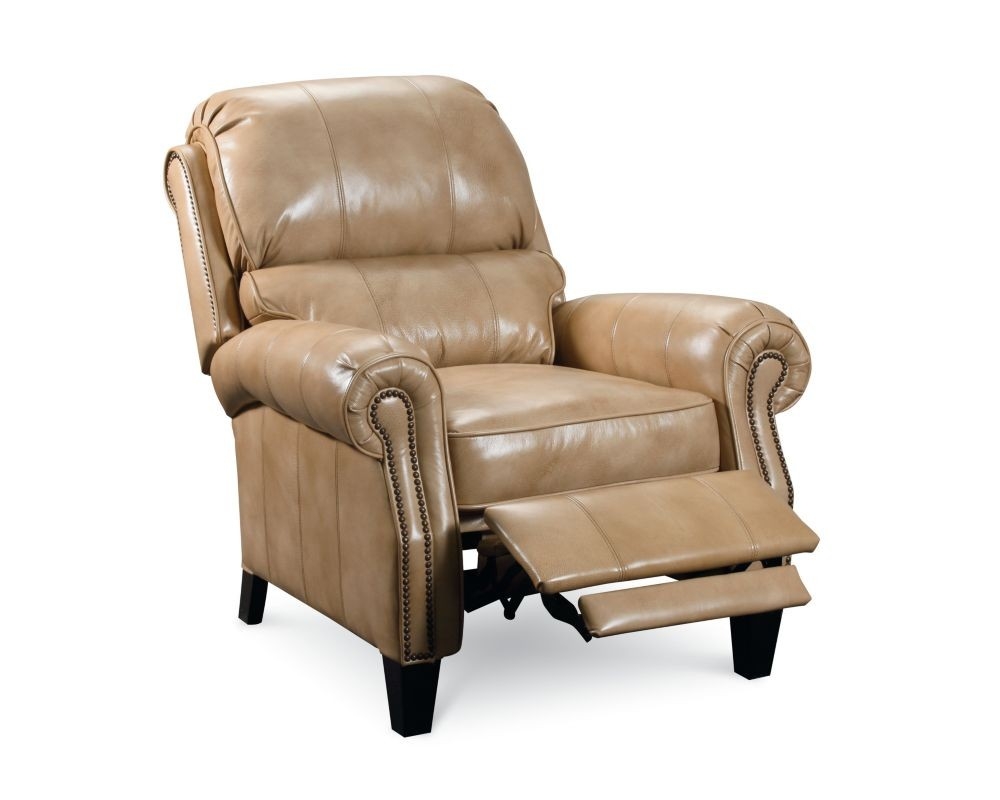 This piece of furniture is a high quality recliner chair that offers a comfortable posture to its user. What is more it is covered with a top grain leather in a tan color. It stands on solid and attractive wooden legs.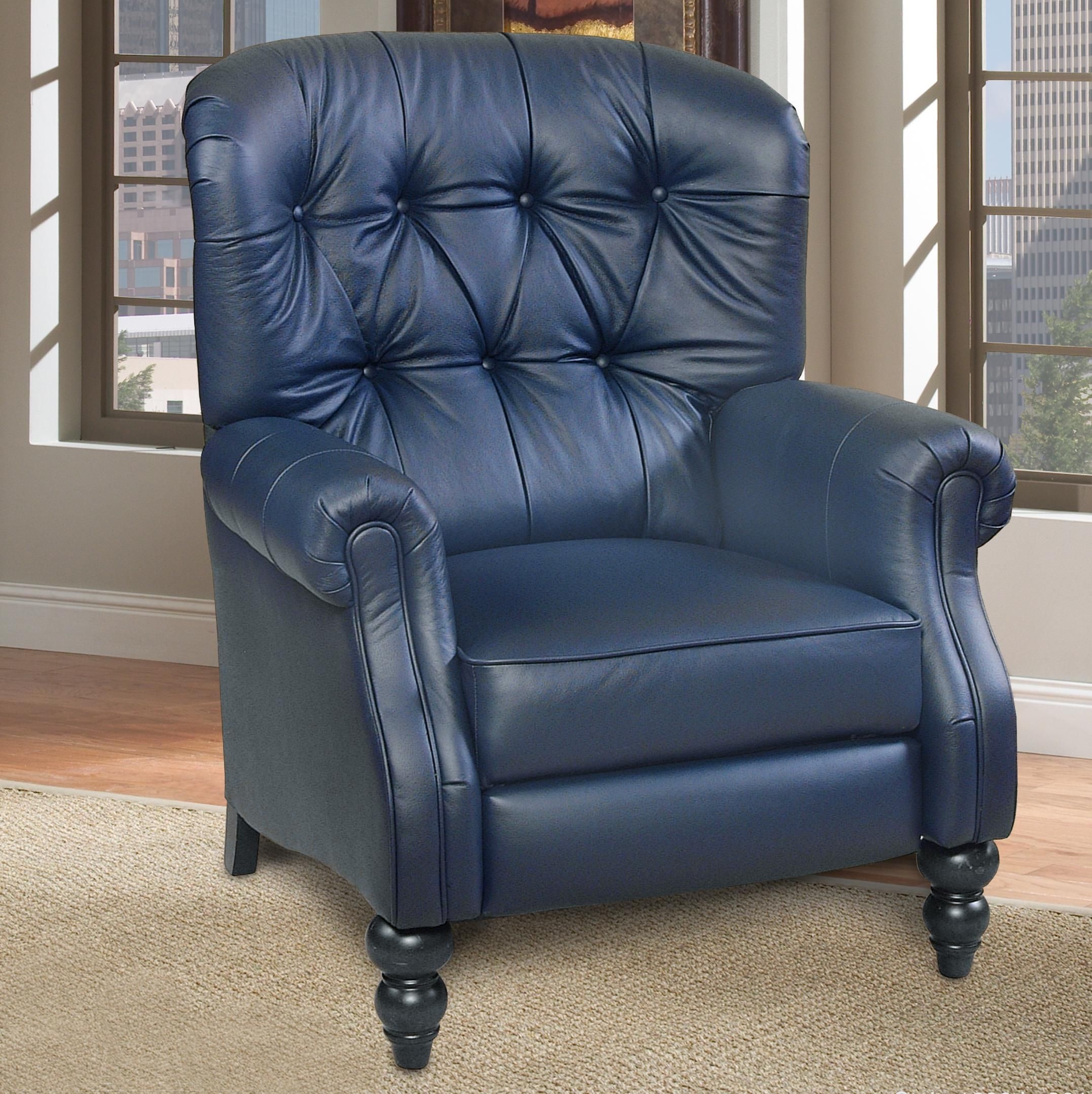 Hi-Leg Canterbury High Leg Recliner with Tufted Back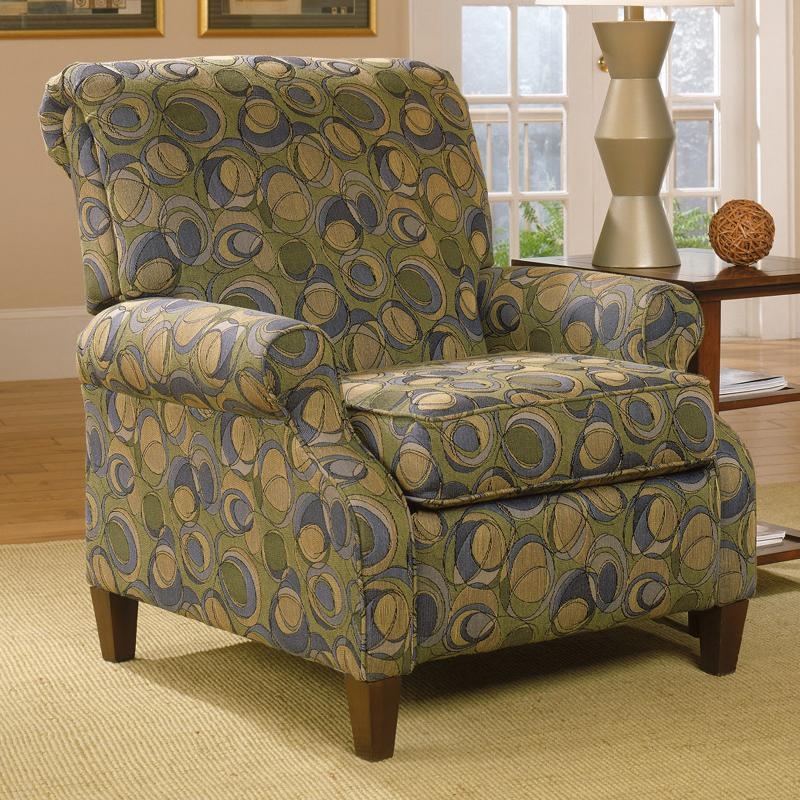 This classic style, full of graphics, cannot be bored. Timeless accents are found here in several colors, green, blue or yellow. The shape of presented here high leg recliner resembles a real comfortable antique armchair, with wooden legs.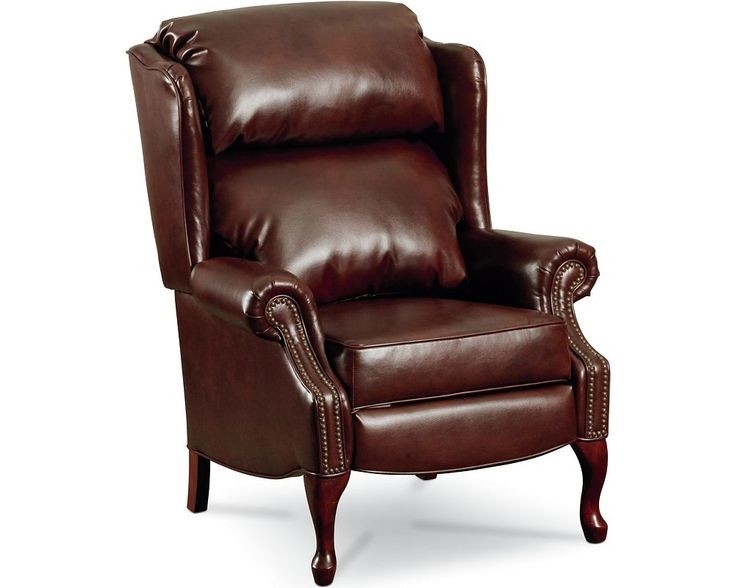 This piece of furniture is a recliner chair that has got supportive arms and a comfortable backrest. It is equipped with a soft seat and backrest cushion. Its nailhead trim finish looks very attractive and improves its aesthetic value.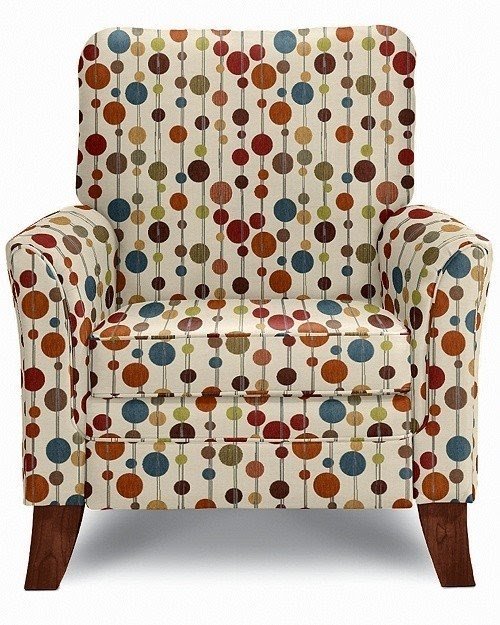 Stunning recliner designed for comfort and longevity. The chair features a strong metal frame and a raised design. It's also heavily padded with plum cushioning also included around the seat. You will enjoy the vibrant multicolor fabric upholstery.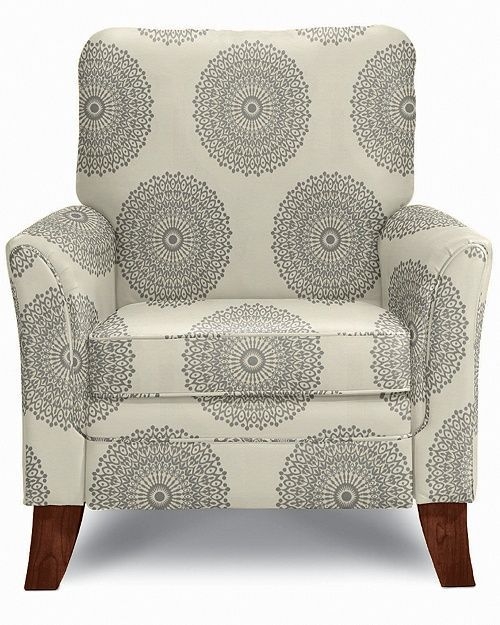 A fashionable solution for contemporary homes that lack a proper lazy boy. With this functional recliner, you are getting a wooden frame with curved legs, medallion-patterned upholstery and a beautiful silhouette.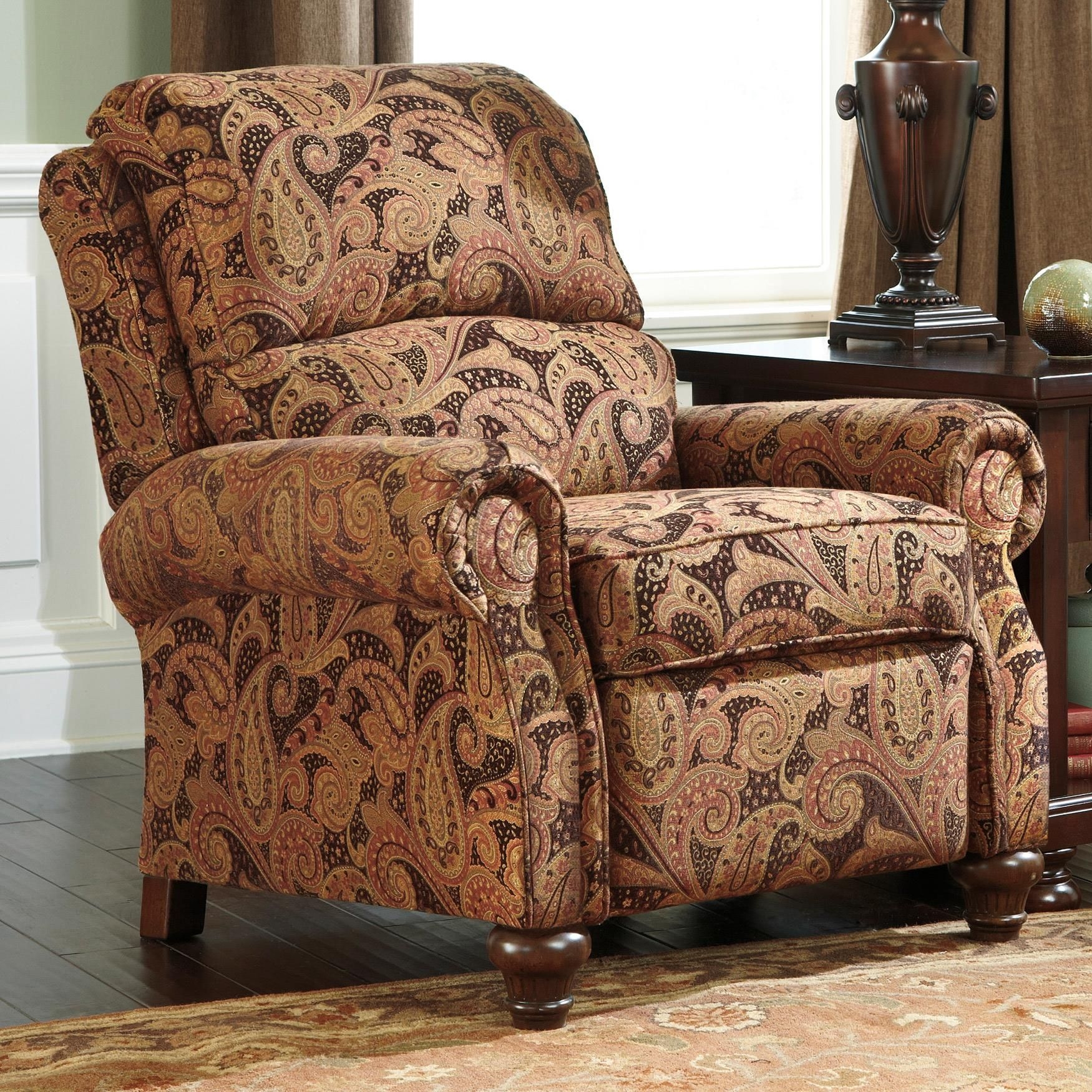 Traditional Style Upholstery features top-grain leather Plush rolled ...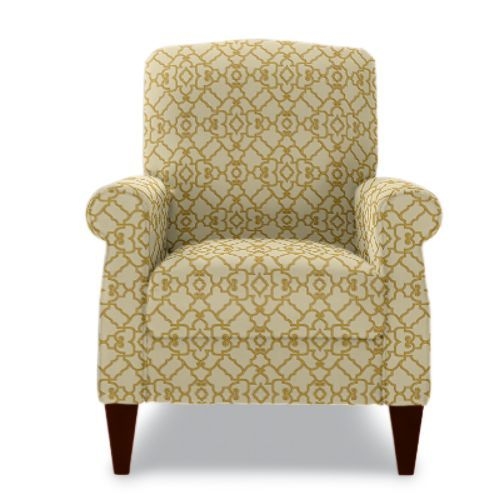 Such a high leg armchair with delicate white-and-blue stripes on its subtle upholstery - would be suitable even for the royal family. The classic style of Charlotte can be seen in comfortably rounded armrests and a strong cushion on the seat.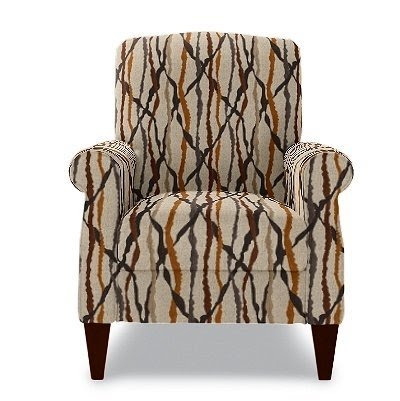 With beautifully tapered legs, sophisticated curves and classic style, this high leg recliner has its own following of loyal admirers. Available in various finishes, the Charlotte model will fit smoothly into almost any decor.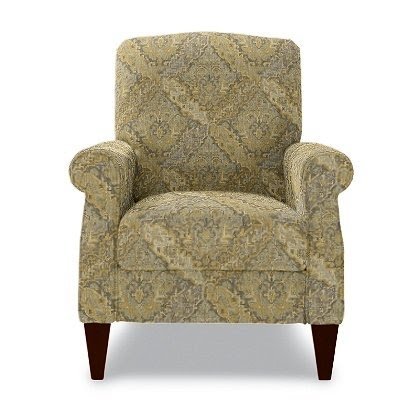 Charlotte High Leg Recliner by La-Z-Boy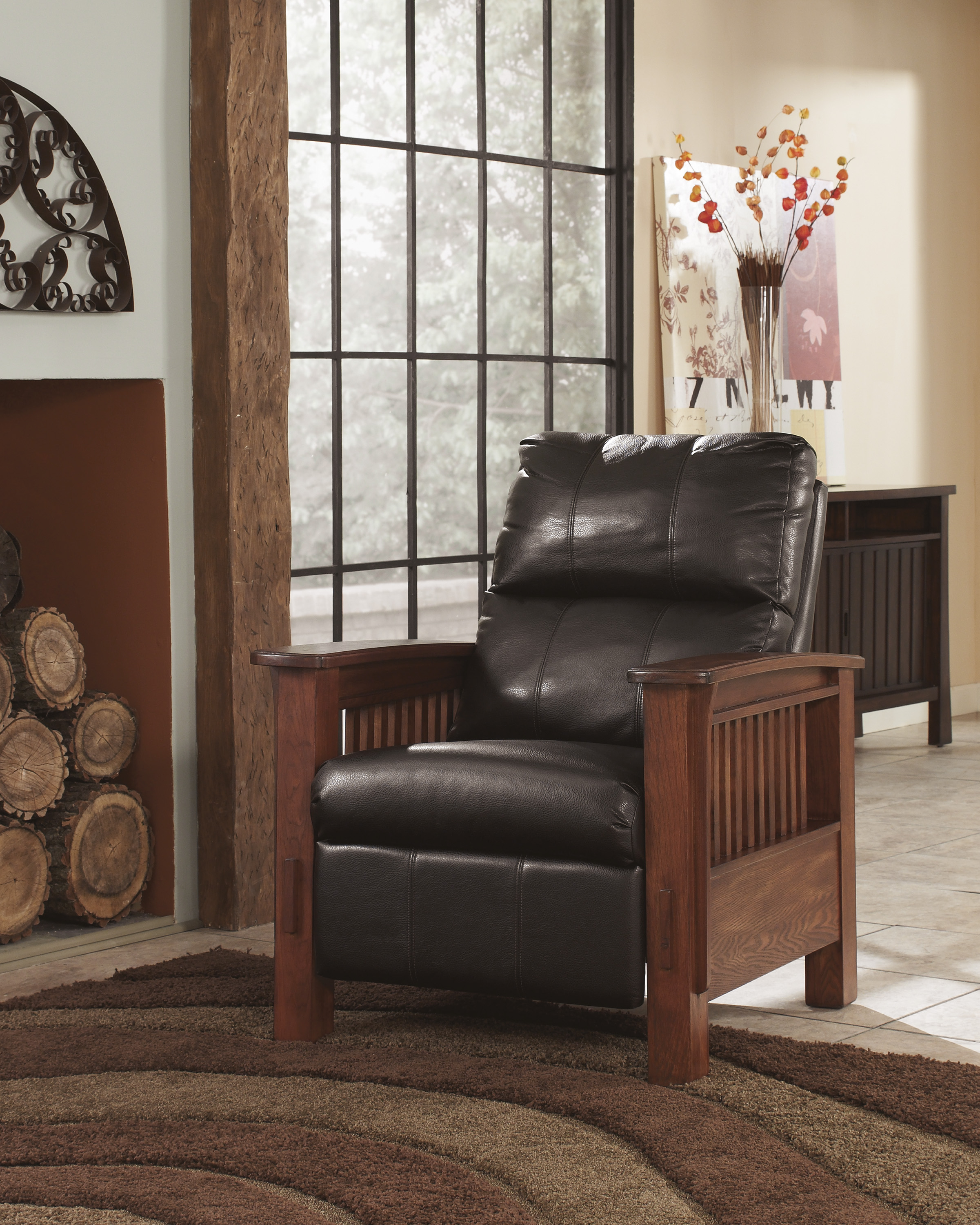 The seat area is made of natural materials is not only a piece of furniture ideal for resting, but also a way to very elegant furnishings showroom. This chair will give you rest in perfect conditions. The seat is made of wood and leather, which makes it very durable.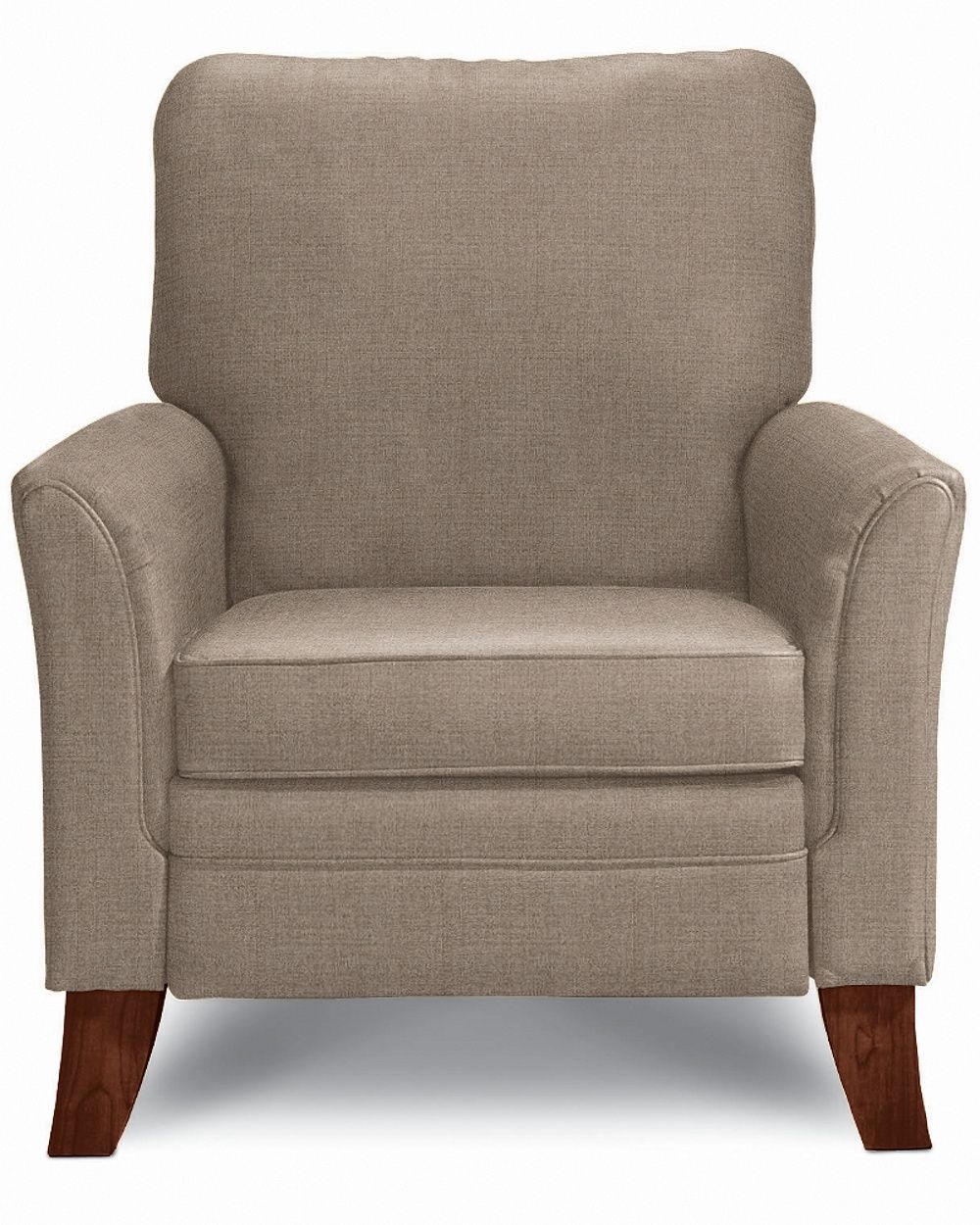 This high leg recliner constitutes a living room classic. Standing on solid, wooden legs, it creates a stable appeal. Creamy grey finish and nailhead trimming emphasize the elegant character of the item.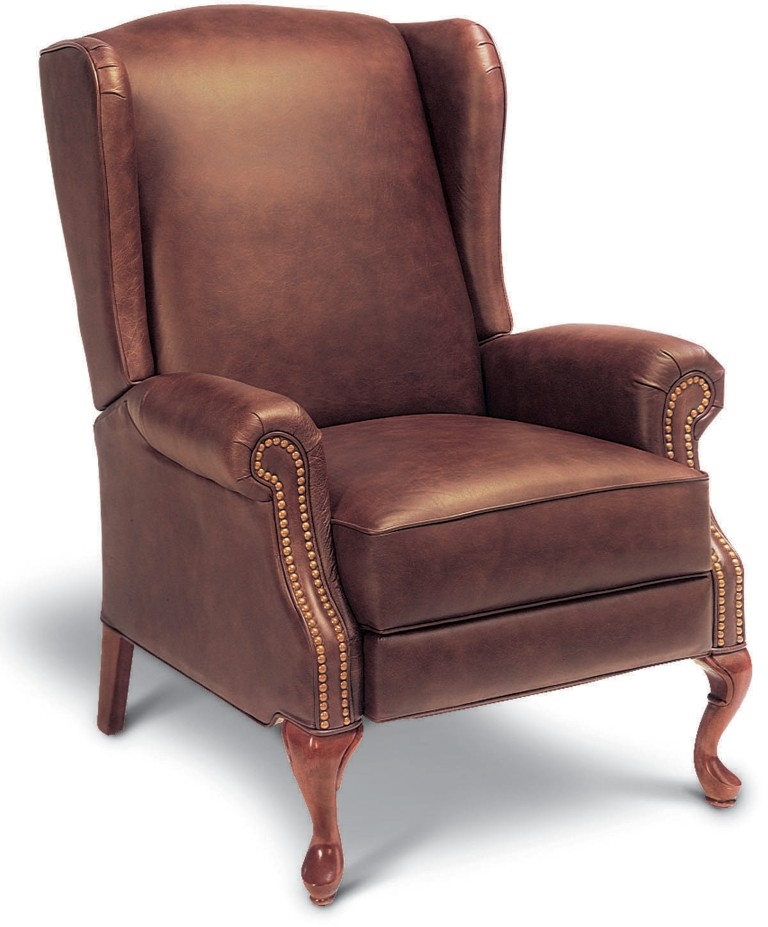 ... high leg recliner part of the recliners collection by la z boy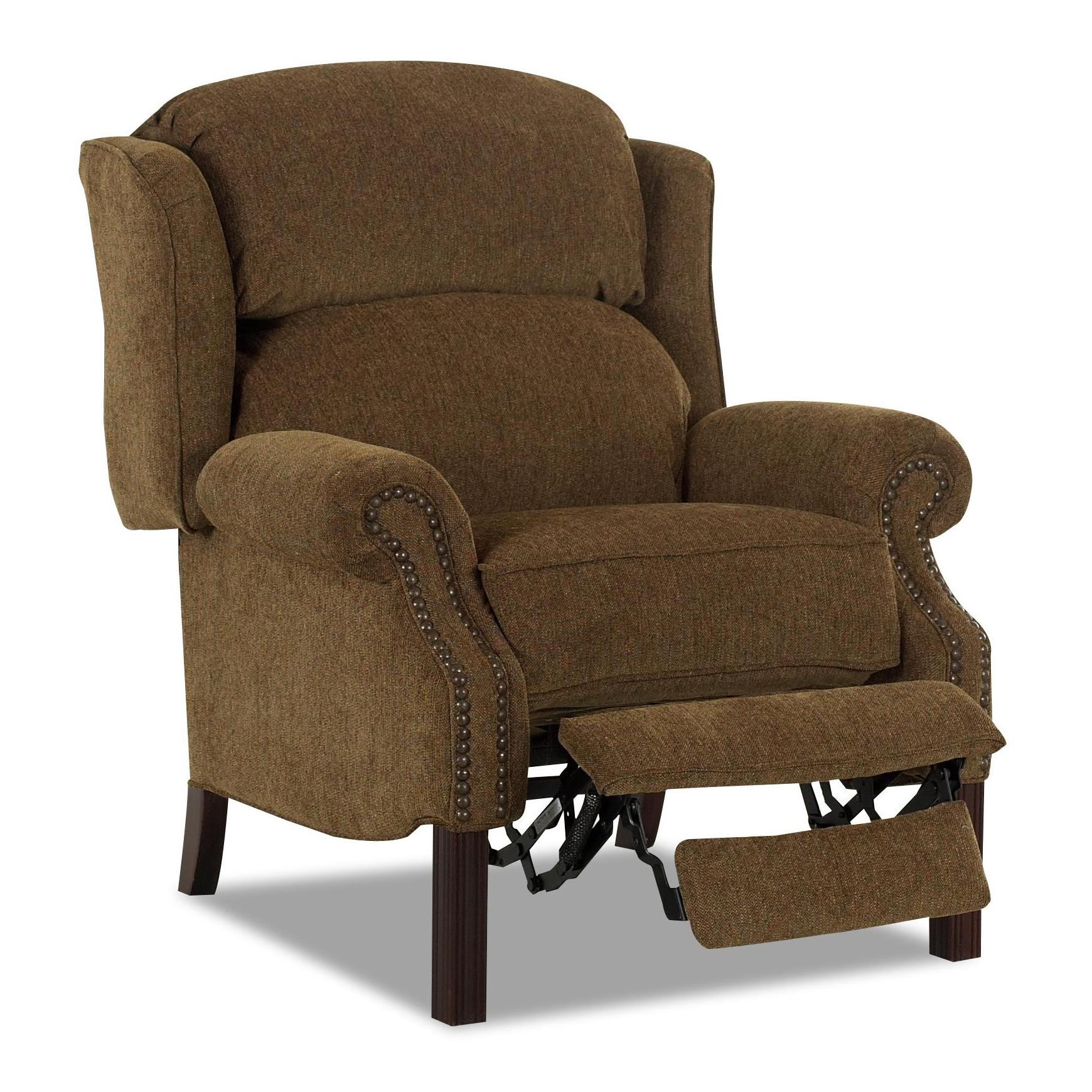 High Leg Recliners Greenbrier High Leg Reclining Chair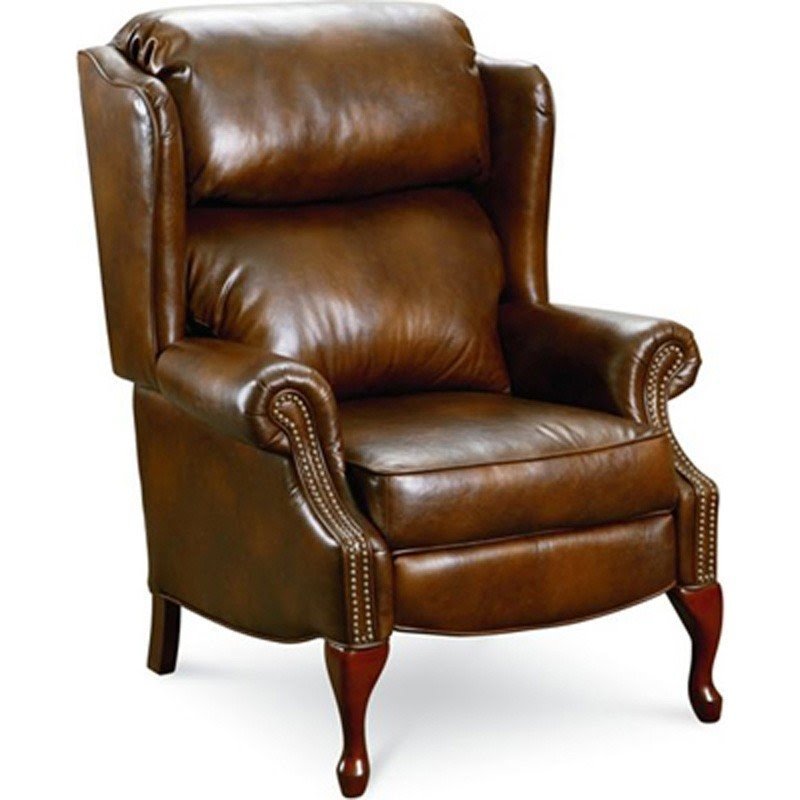 Savannah High Leg Recliner Lane | Recliners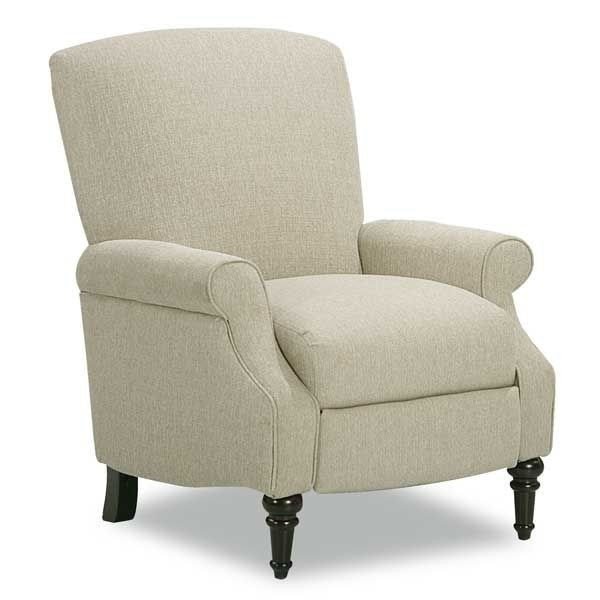 Mertage Linen Hi Leg Recliner B1-136R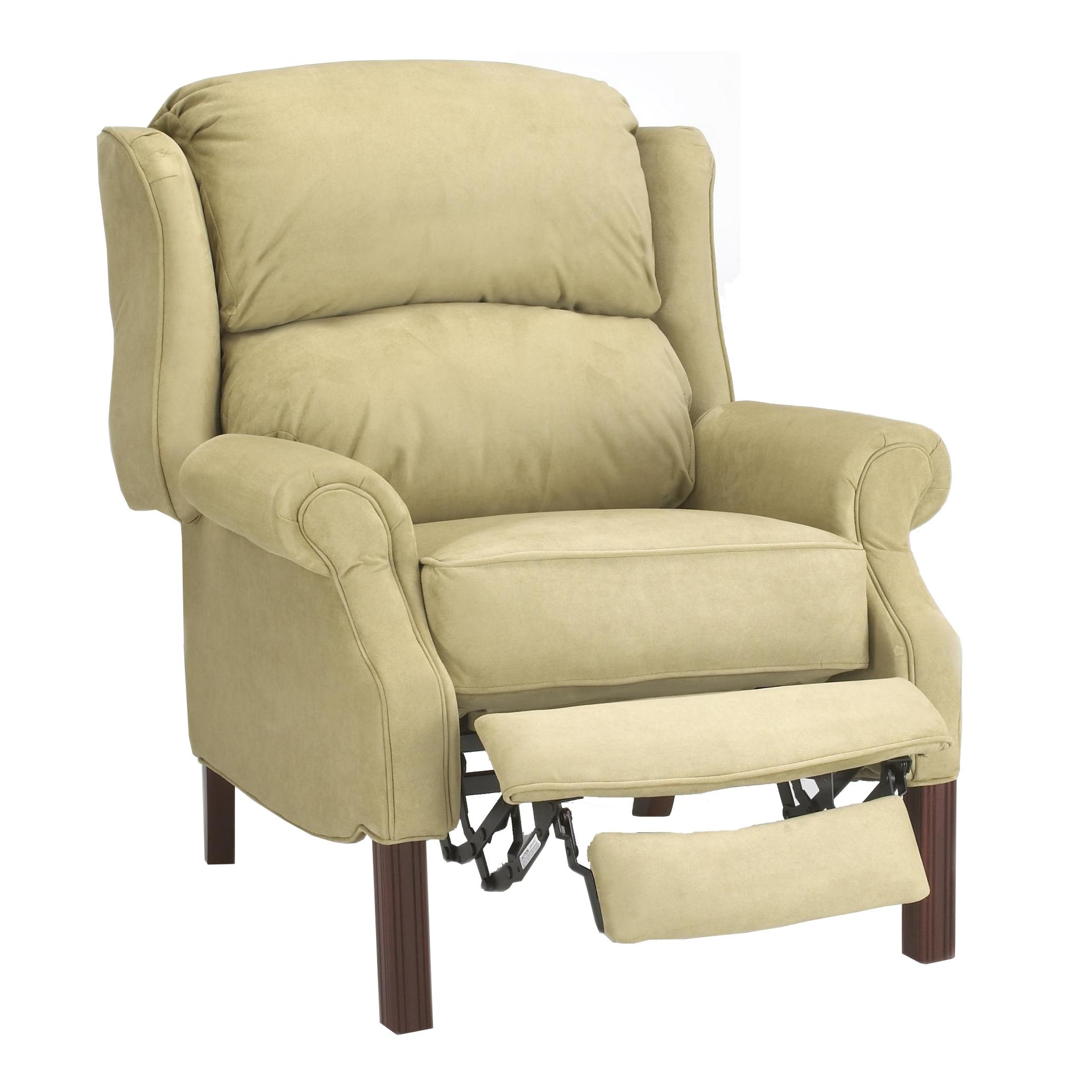 A stunning reclining chair that offers a design simply perfect to provide you with relaxation that you need, while the cream finish of the microfiber upholstery will make for a perfect way of brightening up your interior.