Regular exercise significantly reduces the risk of severe health conditions like high blood pressure and diabetes. It makes us stronger and increases energy levels. Exercise even improves mental health by boosting serotonin levels in the brain, reducing stress, and improving our self-image.
According to the CDC, children 3-5 years old should be physically active throughout the day. Kids 6-17 should get 60 minutes or more of moderate-to-vigorous exercise each day for proper growth and development. Instilling a commitment to fitness in your children at a young age increases the likelihood they'll make exercise a priority in their adult lives.
It's great when you can get outside to exercise with your kids, but that's harder when a blustery fall and winter weather rolls around. Kids can become inactive when they can't simply go outside and play. As we continue to social distance to prevent the spread of Covid-19, many schools remain closed, and extra-curricular sports activity has come to a standstill. Kids have lost many of their usual avenues and opportunities for regular exercise.
You can make getting regular exercise more convenient and exciting for your kids with a kid home gym. You don't want to put them off the idea of exercise by making it a chore, so here are some tips to consider when creating a kid-friendly home gym space that your child will love.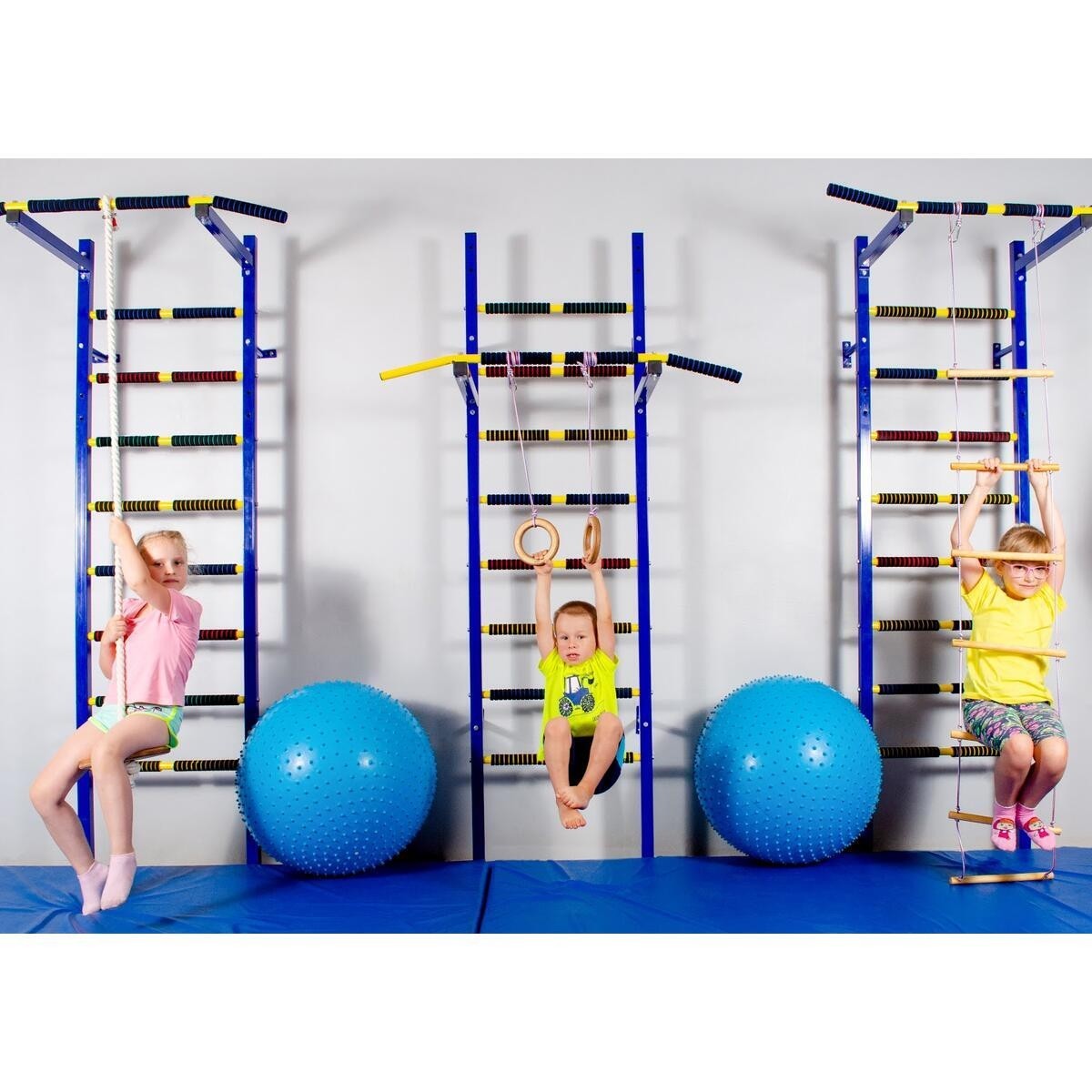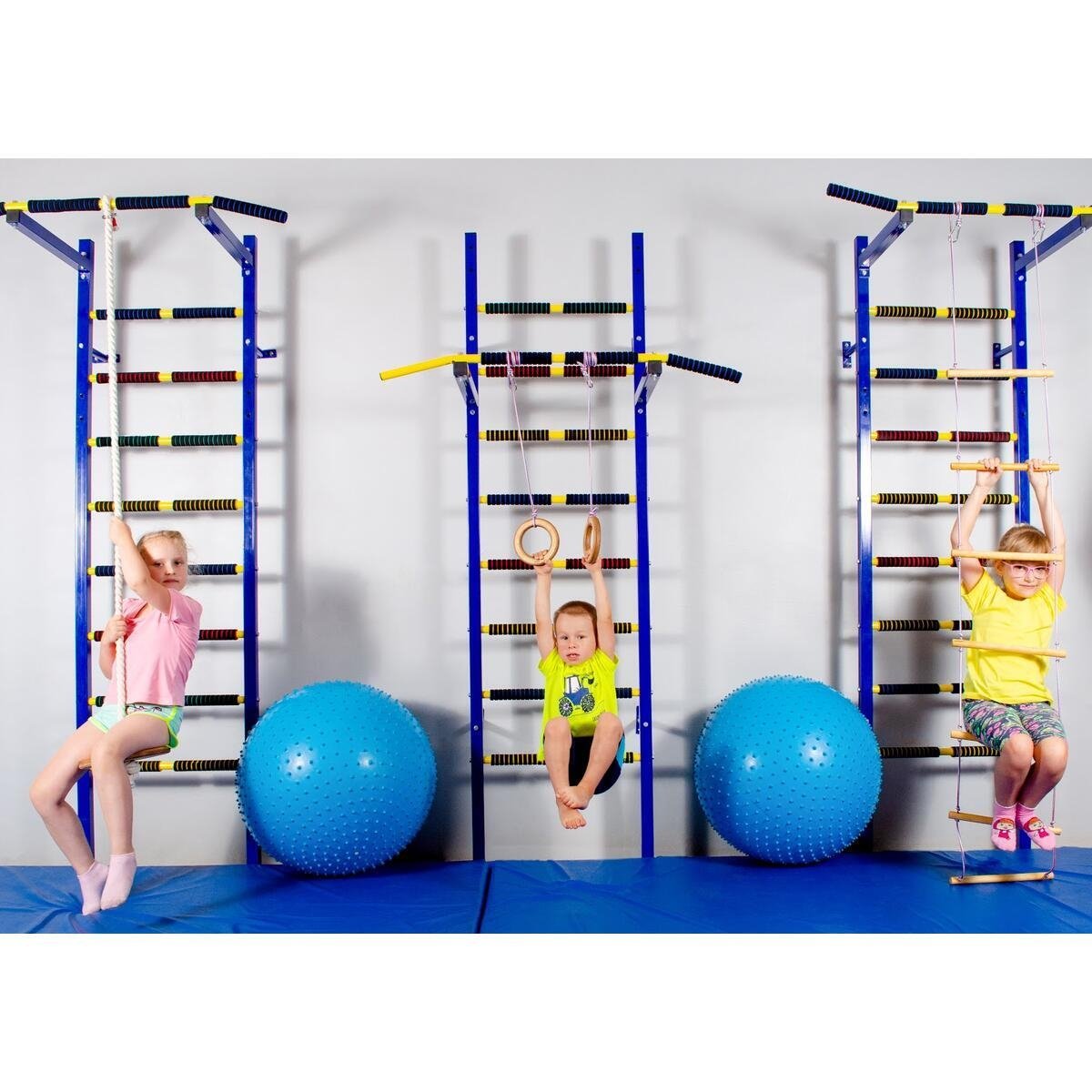 Tips for Creating a Kid-Friendly Exercise Space in Your Home
Given the many benefits of prioritizing exercise for the kids in your home, it makes sense to create a space for your kids to exercise efficiently.
Determine the Layout of the Space
To begin the process of creating your kid-friendly gym, establish where it's going to go. Assess the current layout of the space, the ceiling height, placement of electrical outlets or windows, and lighting fixtures as these factors all impact where you can safely place equipment.
If you have a whole room to dedicate to the gym, like a basement or a loft, the sky's the limit. You want to measure the space for size. This can help you sketch a design and determine the size and quantity of equipment suitable for the room.
A lot of families choose to integrate an exercise area into a child's room or playroom. You can also create a portable gym in a guest room that you don't use often but don't want to lose.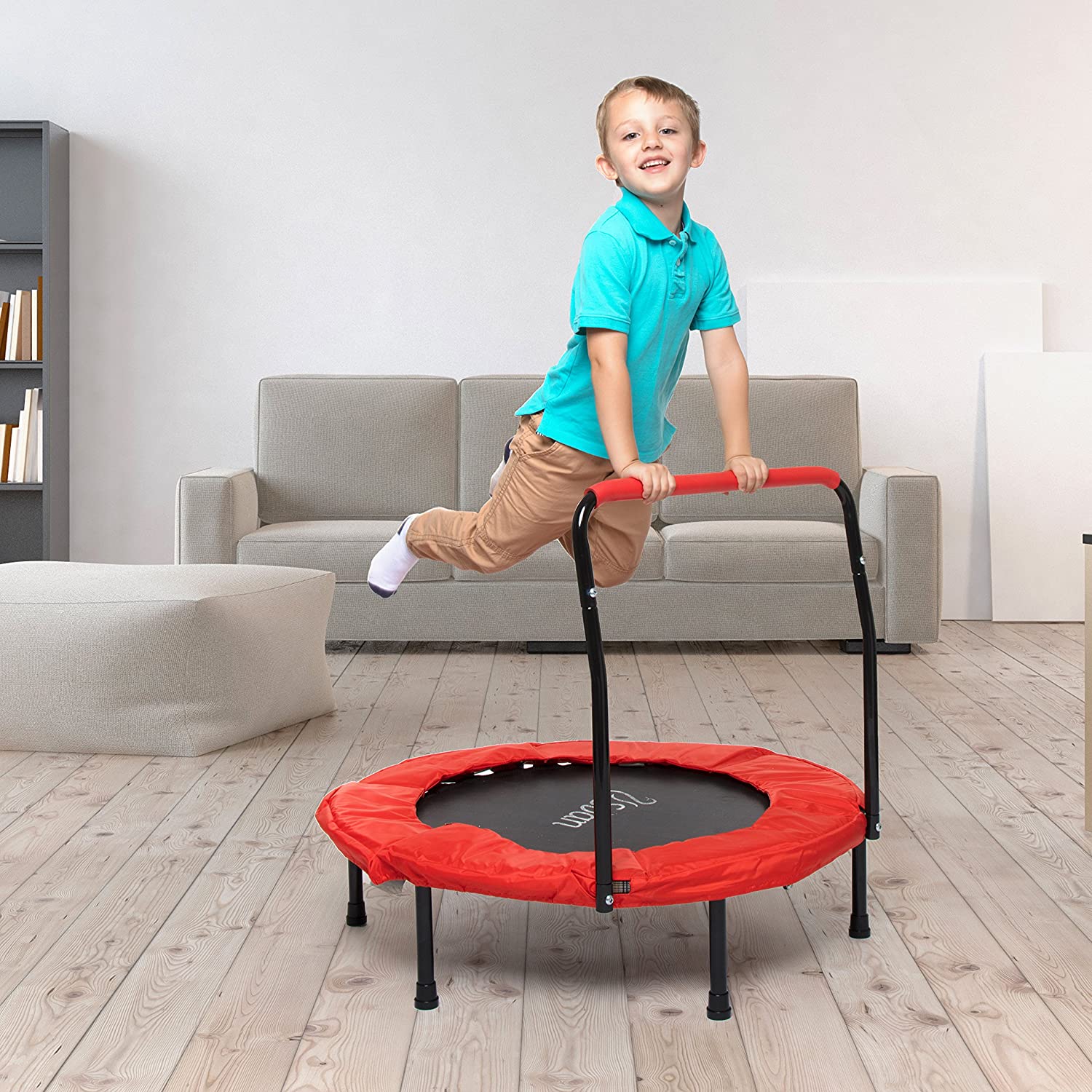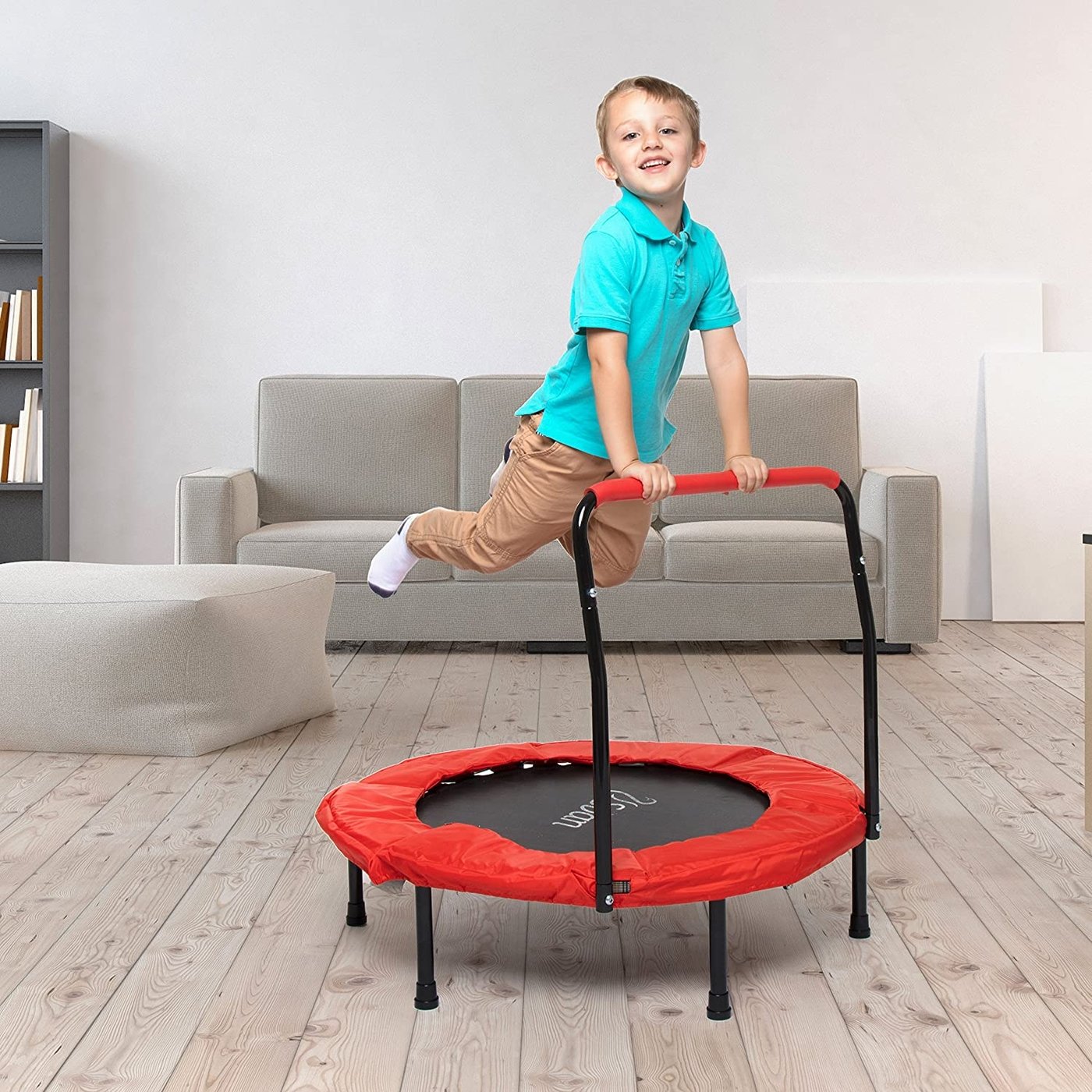 Choose Realistic Equipment
A lot of kids' gym equipment is made to be portable or stowed away easily. Consider a portable trampoline that slides neatly under the bed or a kids' foldable treadmill that can tuck into a closet or a corner.
Keep in mind that these are kids, so they don't need the equipment of adult gyms. You can create a great routine with your children with a jump rope and a bouncy ball. If space is at a premium, consider smaller items like these that can be conveniently stored in a basket or bin.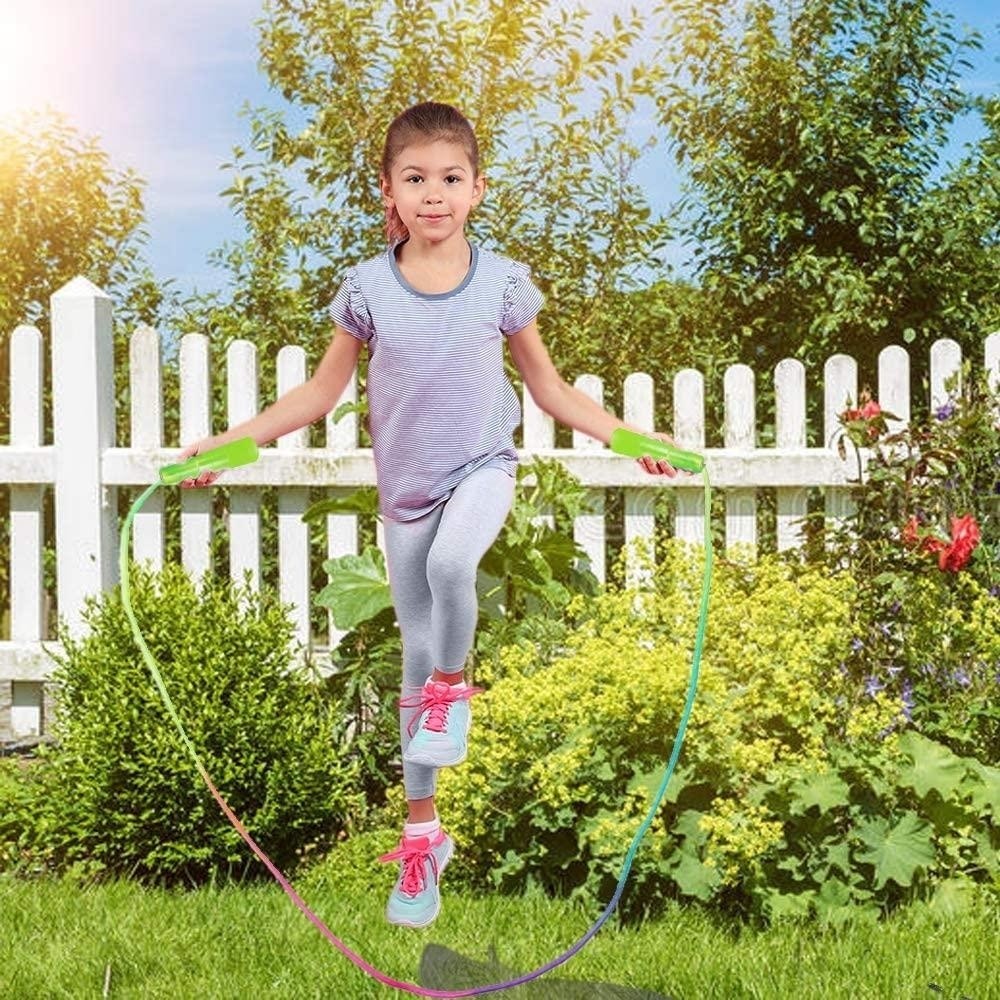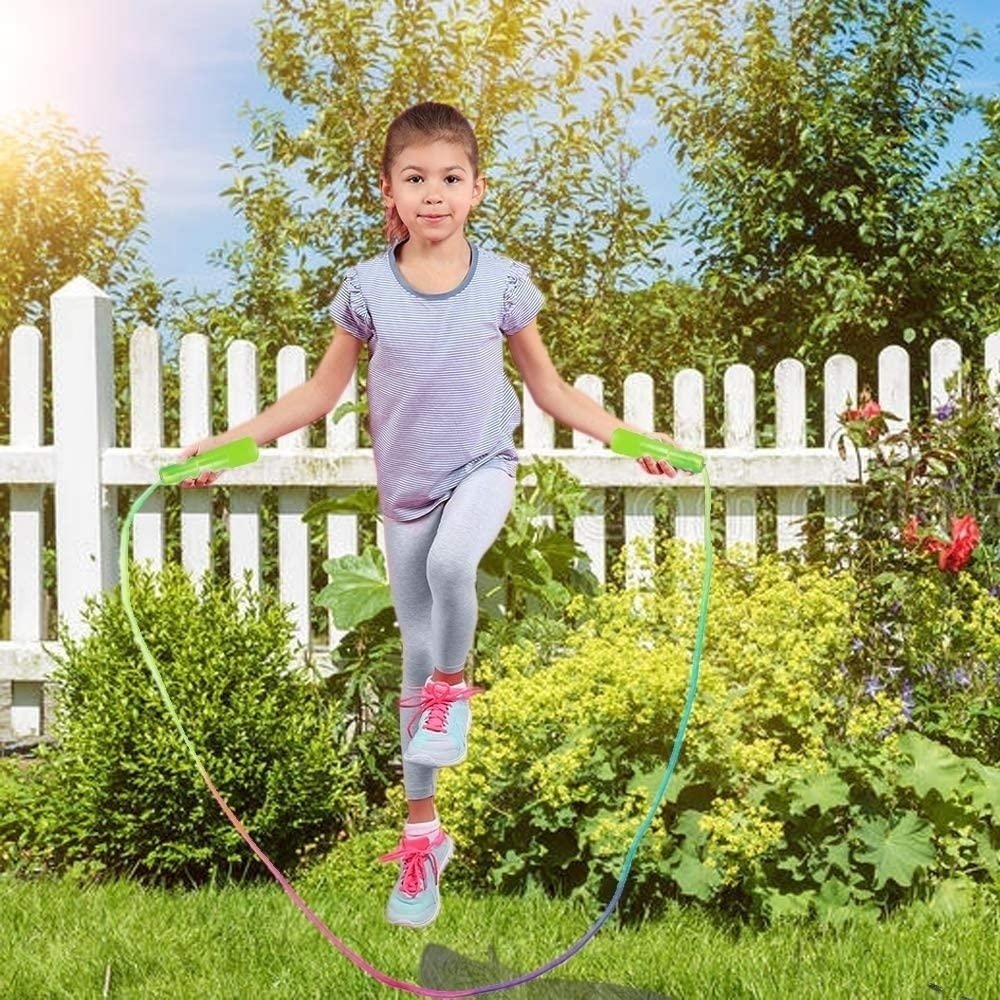 Appropriate equipment and activities for your child's gym also depend on their age and skill level.
Younger children will have different needs than older ones. Infants and toddlers will benefit from mat play, tumbling, and climbing, so a kid-friendly floor rug or foam mat is a great option. You can also incorporate upholstered foam climbers and small yoga balls.
As your child ages and becomes more coordinated, you can increase the level of sophistication and may start to include more advanced activities like weight lifting or structured aerobic exercise.
You may also want to consider gym features that will age with your child. Trampolines are an excellent choice for longevity and are a popular choice for kids and adults alike. A removable, door-frame chin-up bar or a punching bag in the corner can provide a more targeted workout for an older child.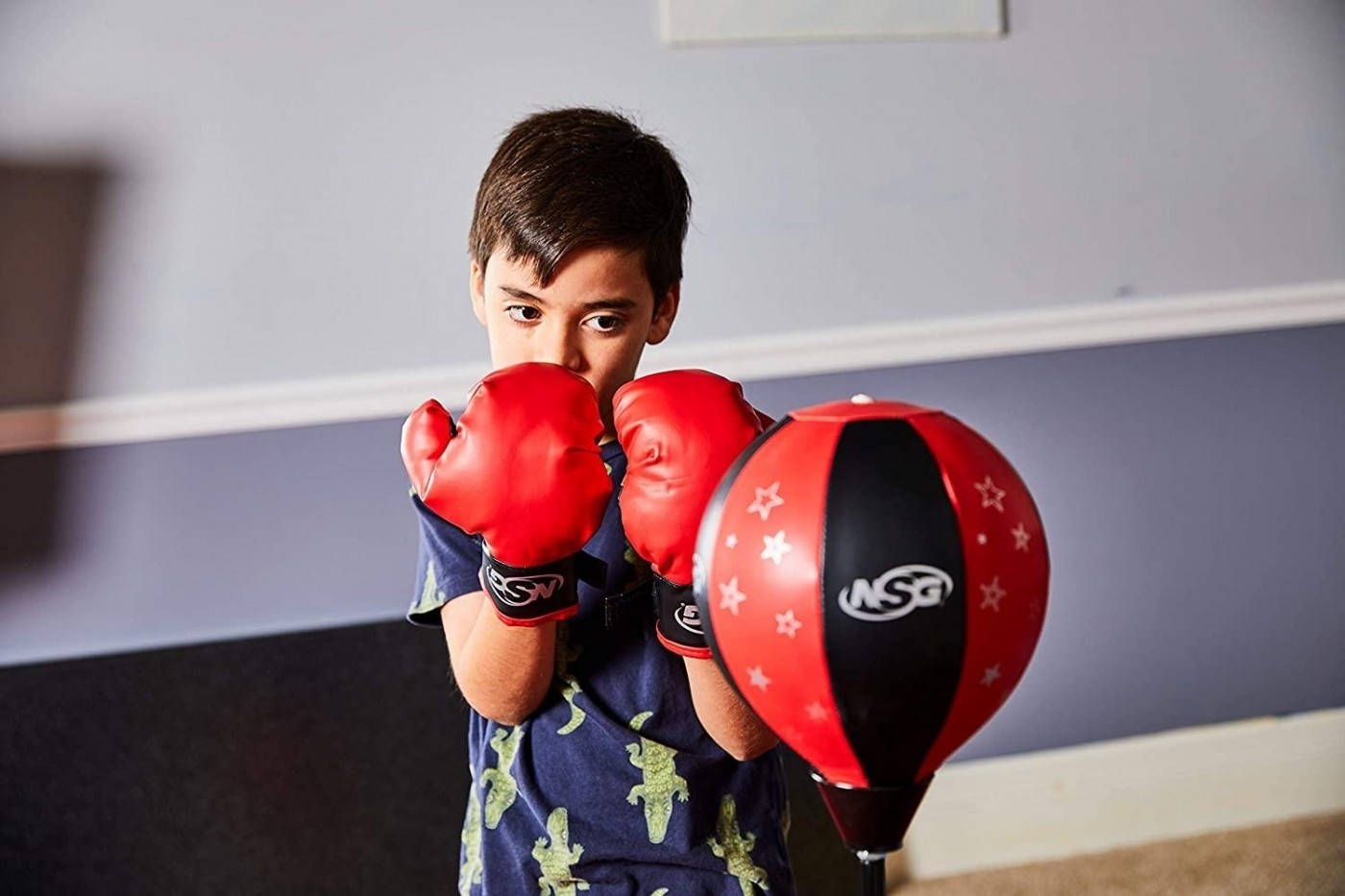 Include Your Kids in the Process
A great starting point for designing a home gym is to ask your kids. They're the experts on their personal fitness interests, and they'll probably be all too eager to share a wish list with you. Allow your child to be part of the process, encouraging them to help research the types of equipment that are realistic for the space you have.
Maybe they've wanted to try something new and just haven't had an opportunity yet to do so! By including them in the gym's design, they'll be more likely to use it because it will cater specifically to their desires.
You can enhance the home gym experience for them by creating a locker room to store gear and gym clothes without cluttering up the rest of the house.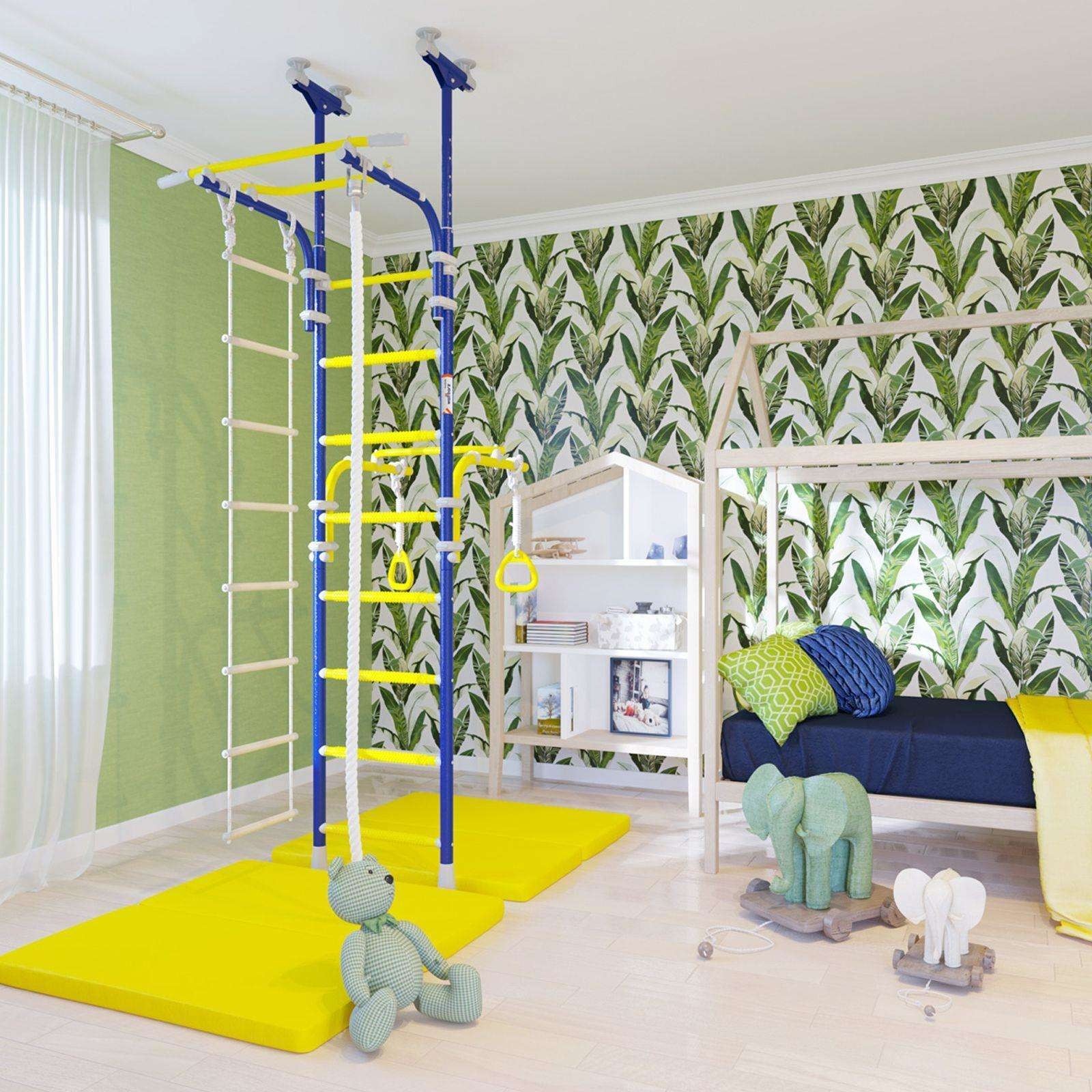 Keep it Fun without Losing Your Style
If you have a dedicated space to devote to your home gym, you can have a lot of fun with the kid-friendly decor. You can incorporate adorable kid-sized exercise bikes or bench presses in bright primary hues, colorful rugs, interlocking rubber floor tiles, and fun murals celebrating your favorite sport or athlete.
Rock climbing walls or climbing ropes take up no floor space and are popular with kids of all ages. With various color options available, they can also complement the decor of the space and become a design element within the room.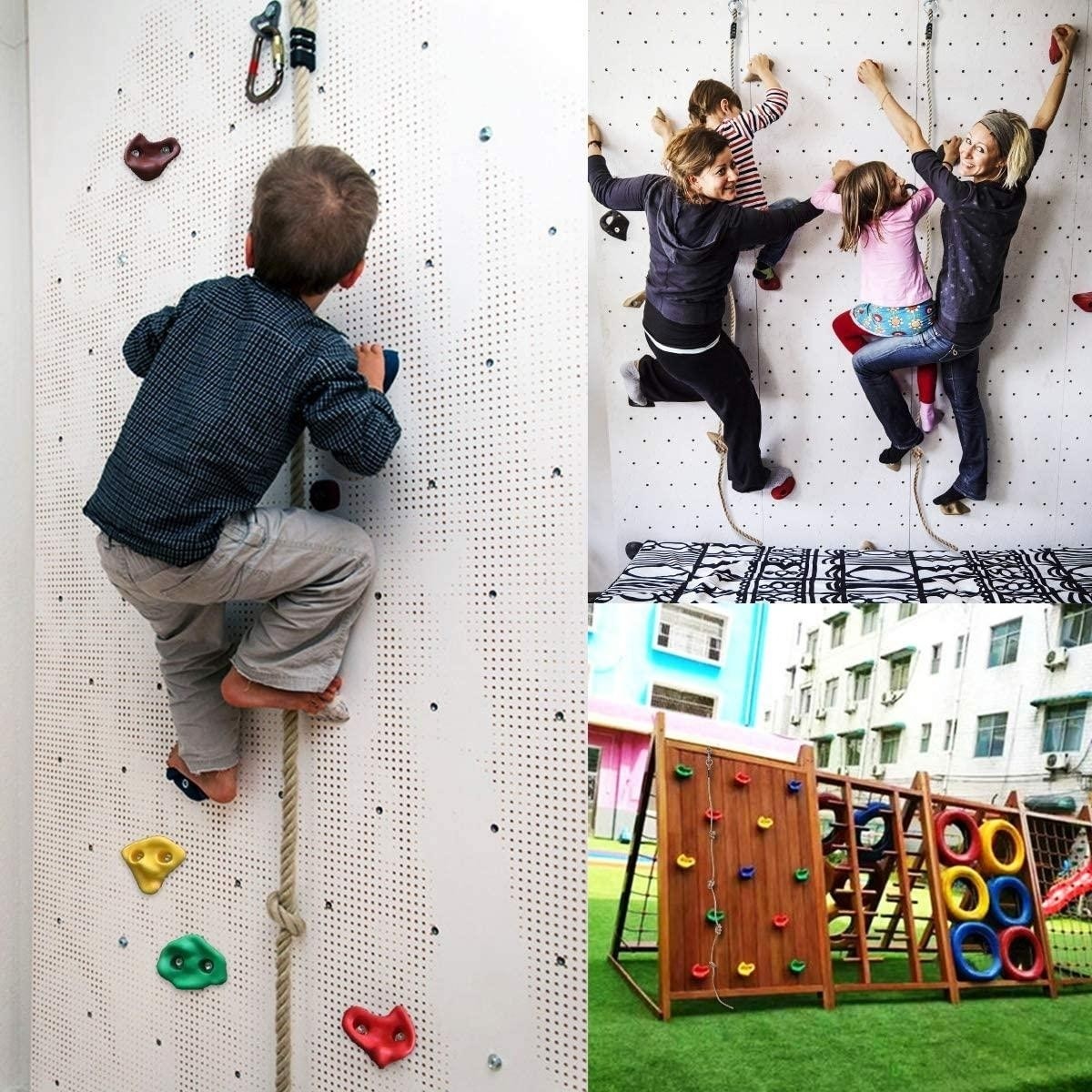 Make it Safe
Safety is at the front of the mind for most parents. Any equipment you choose should be age-appropriate and safe, and you want to determine the amount of supervision required before adding it to your design.
You should also make sure anything in all your kids' gym equipment follows the safety standards set by the U.S. Consumer Product Safety Commission. They set parameters to ensure all children's gym equipment is light, offers kid-safe resistance, and doesn't include spindles.
The Benefits of a Home Gym for Kids
Improves Cognitive Skills and Mental Health
Multiple studies have found that physical activity improves brain function and requires adaptive thinking. For example, exercise helps children develop good problem-solving skills.
Besides, exercise is a great way to blow off steam for adults and kids. Little ones get frustrated. Not only will exercise help them relax, but it's also teaching them a healthy habit for combatting stress in adulthood and a positive, healthy mind.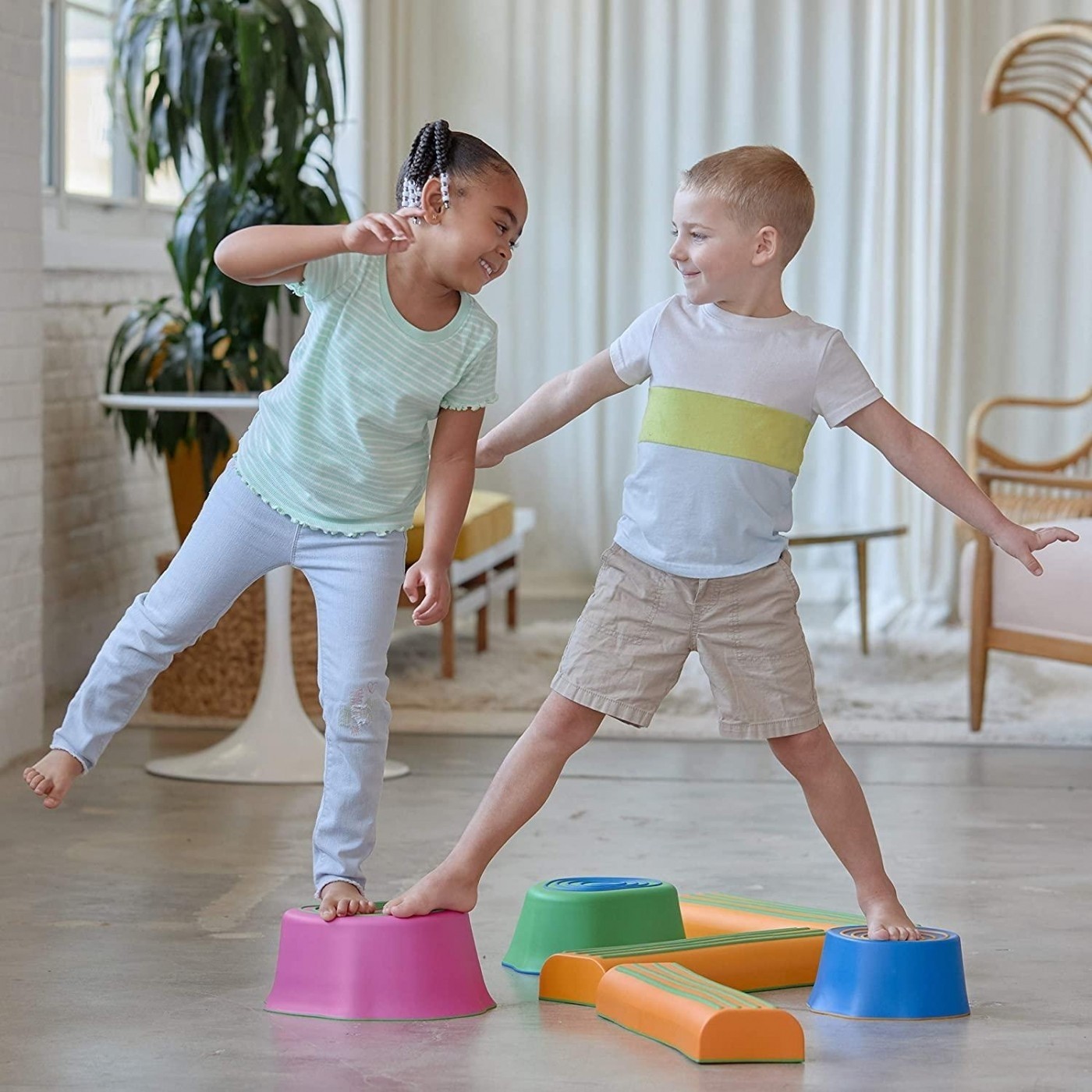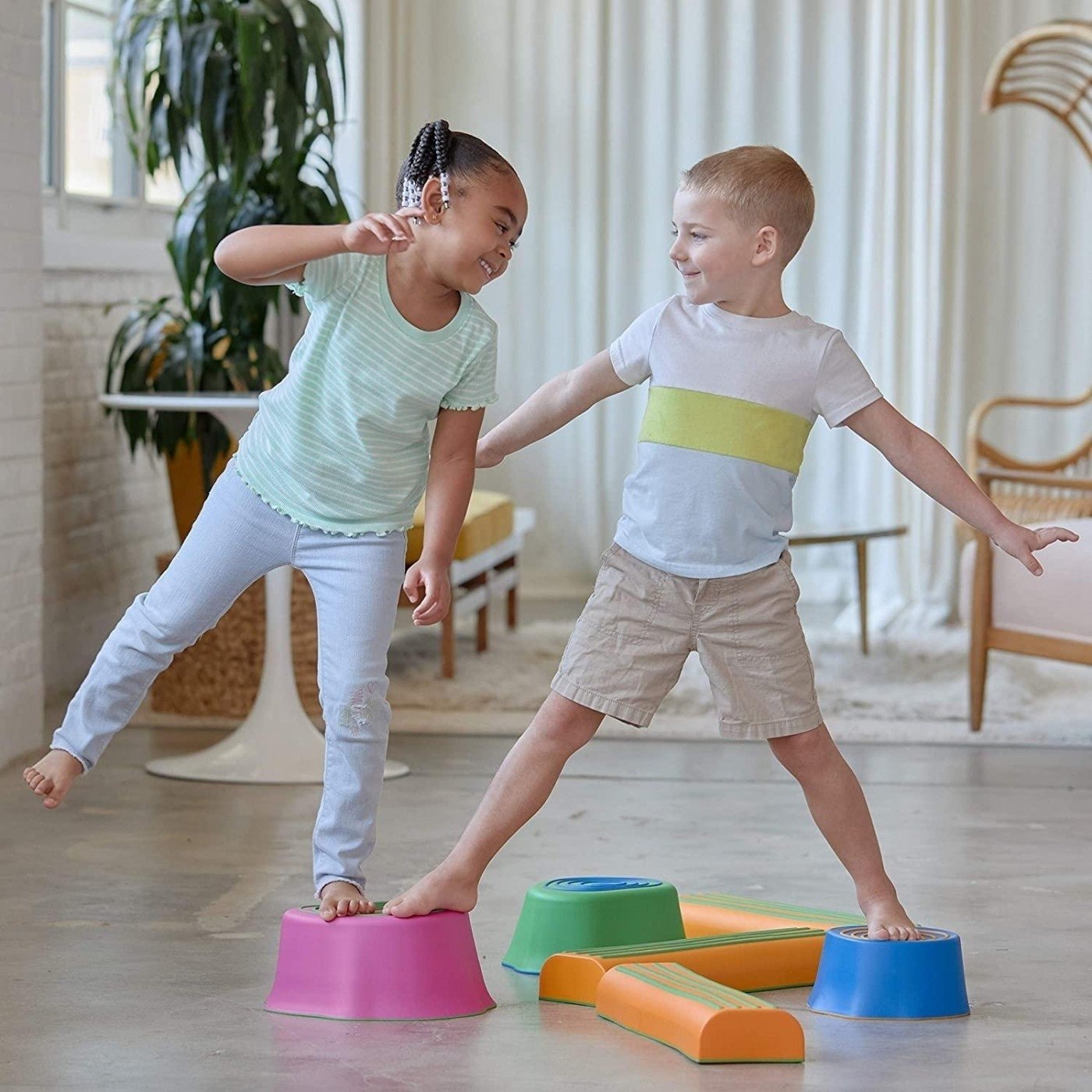 Encourages Family Time and Values
Parents with grown children have probably told you once or twice to, "Enjoy every minute! It goes so fast!" Children seem to grow in the blink of an eye. Family exercise time is a great way to spend time together to motivate one another, set family goals, or just have fun.
By sharing your commitment to fitness with your child, you're not just teaching them how to live a healthy lifestyle. You're also teaching them the value of effort, perseverance, and discipline, all of which can only serve them well later in life.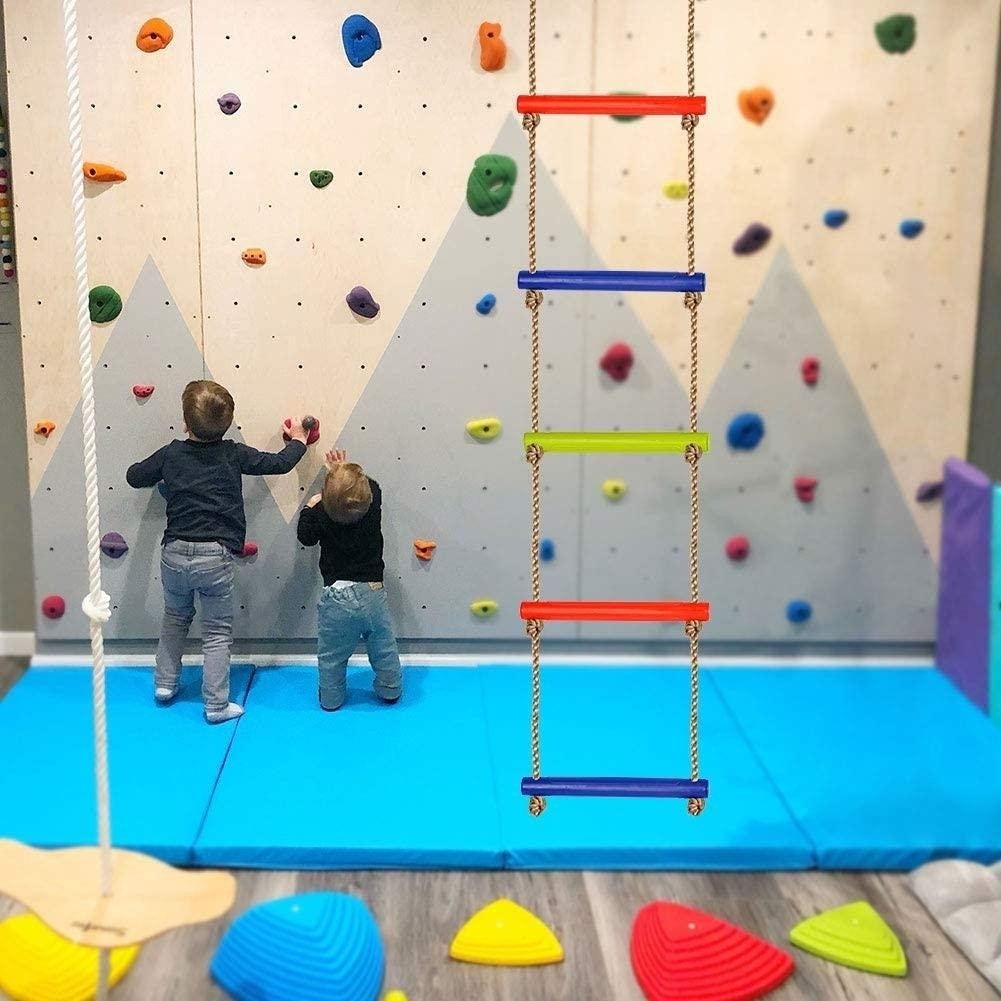 Why a Home Gym is Important
On top of the physical benefits, easy access to regular exercise can significantly improve kids' and teens' mental health, and boost their self-esteem. Meeting fitness goals or mastering new skills are great ways to boost a child's self-confidence in a meaningful way.
Investing in a kid-friendly home gym can change your life as a parent for the better by keeping your kids occupied, active, and healthy. When you're working from home, and they're studying in the house, it can be challenging to make practices, classes, or drop off times. Having the ability to workout at home means physical activity will never take a back seat for your family, and you'll all have more time to bond over shared goals.