Sandboxes with cover are a dream come true for both kids and adults! They're a magical place to play with sand while the cover stops the pit from turning into a mushy pool when it rains. You both win!
Sandboxes are available in all sorts of sizes and shapes, perfect to match any budget and backyard layout. But maybe you were after a very special sandbox to surprise your little ones?
You can find plenty of unique sandboxes with cover here, but we thought we'd make things even easier for you by showing you our favorite ones. They each have a special feature that's bound to capture your kid's attention!
Little Tikes turtle sandbox with cover
Bright green and shaped like a cute turtle, this sandbox just screams 'playtime'!
As well as being wide enough for your kid to play in it alone, they can easily invite a few friends over!

The turtle's front paws are flat on the top and can be used as two comfy seats while playing;

Unlike most sandboxes that rely on a flat bottom, this one has an ace up its sleeve (or paw): the bottom is molded in detail, encouraging your little explorer to dig even more to discover it;

The lid fits perfectly and, being made of plastic, is rather light and easy to remove.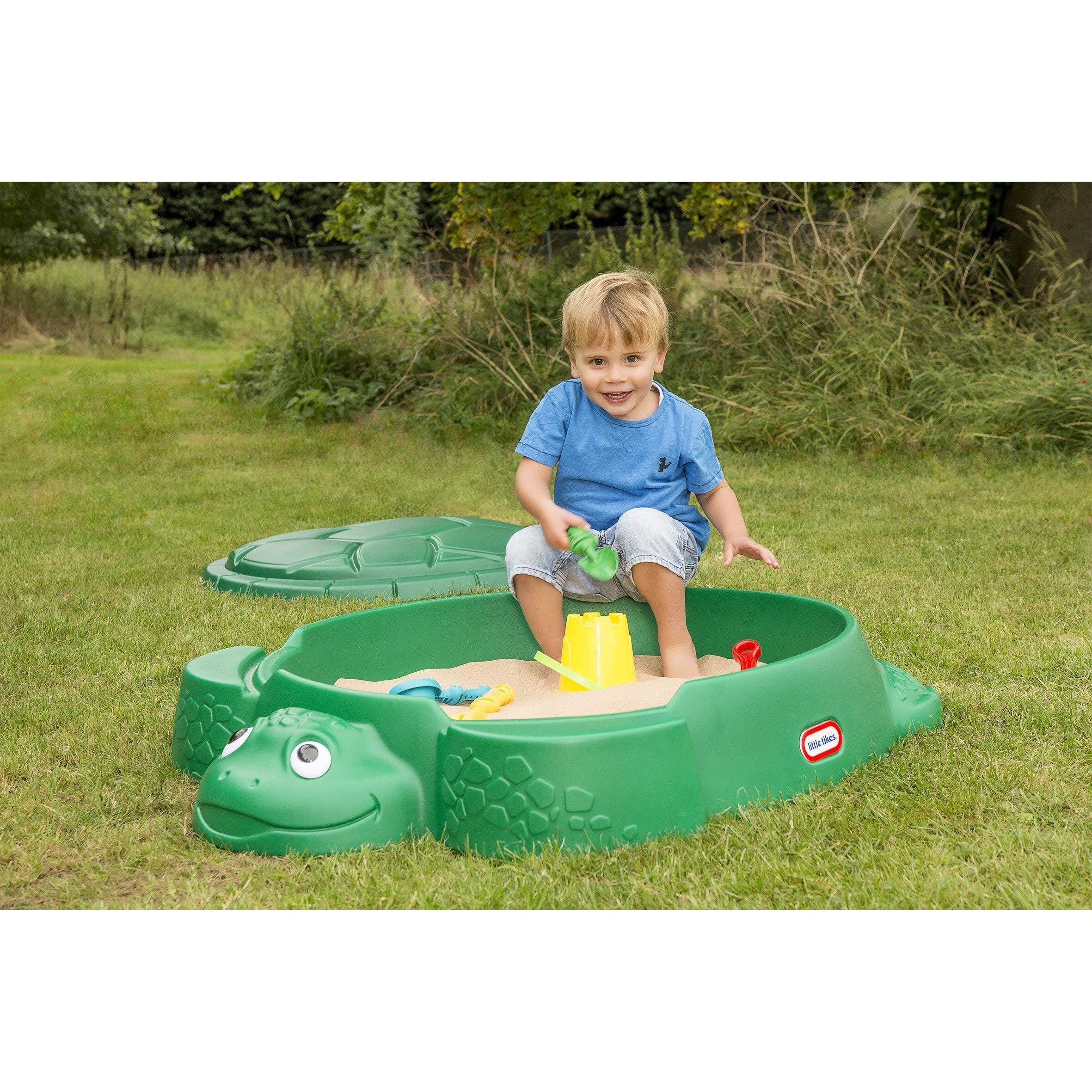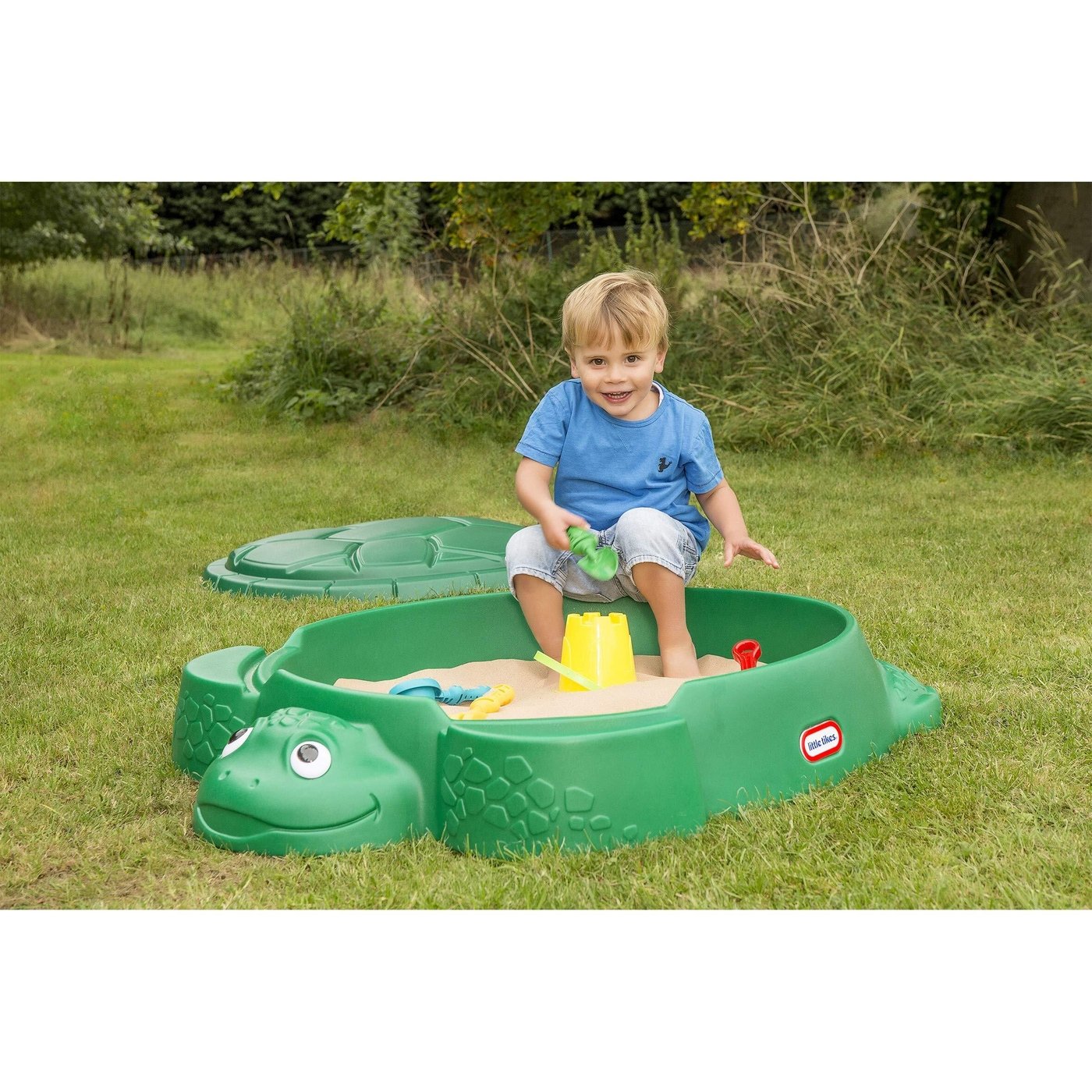 LKA boat-shaped sandbox with cover
Ahoy! Ready for your kids to sail away in your garden? This sandbox is ideal to stimulate their sense of adventure and make playtime even more special!
Its quirky shape still offers plenty of room for your kids to play in it with their friends;

All of its edges create bench-like seating, which allows them to squeeze in next to each other even when there are quite a few of them playing in it;

Its cover won't disappoint either! Made of high-quality Oxford cloth, it's weather-resistant, anti-UV ray and anti-frost. Basically, it's perfect to keep your sandbox safe and tidy all year round!

Thanks to the adjustable elastic hem rope, you won't have to worry about it flying away when it gets really windy;

The cover is available in two different colors, making it effortless to match the style of your backyard or patio.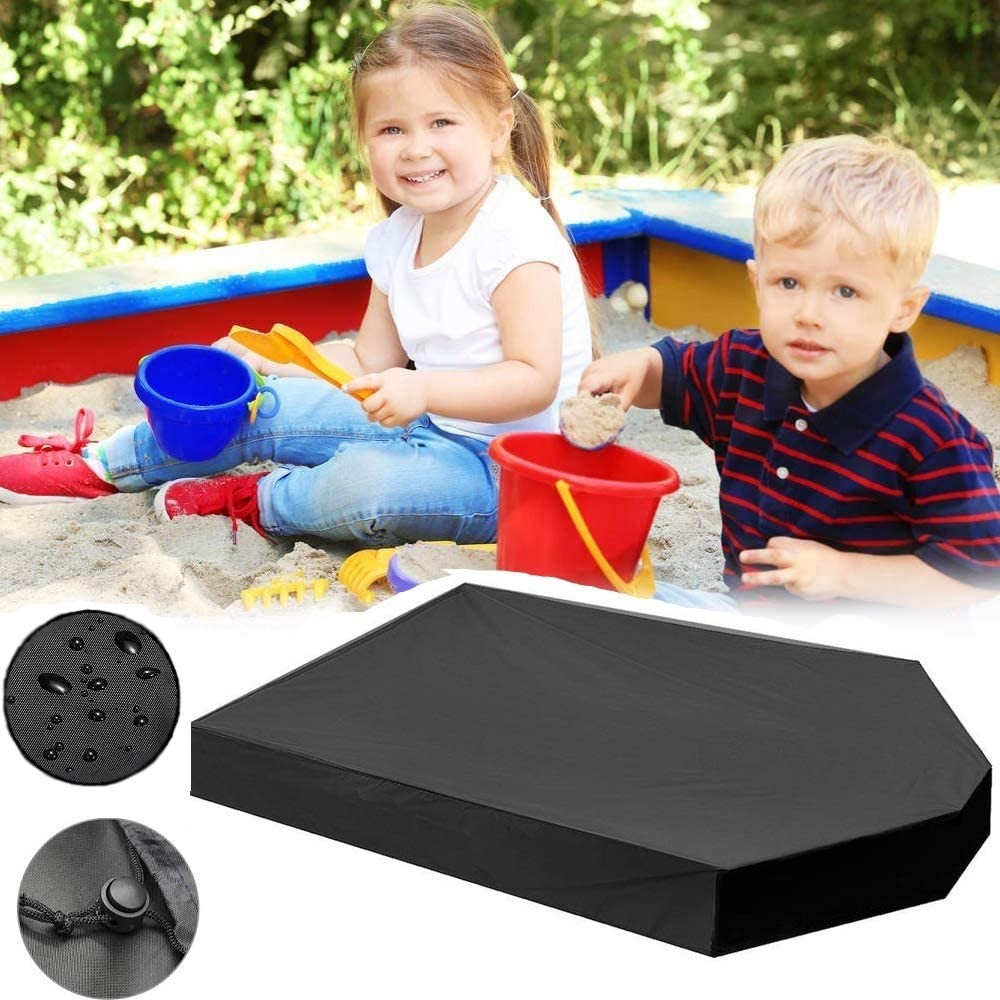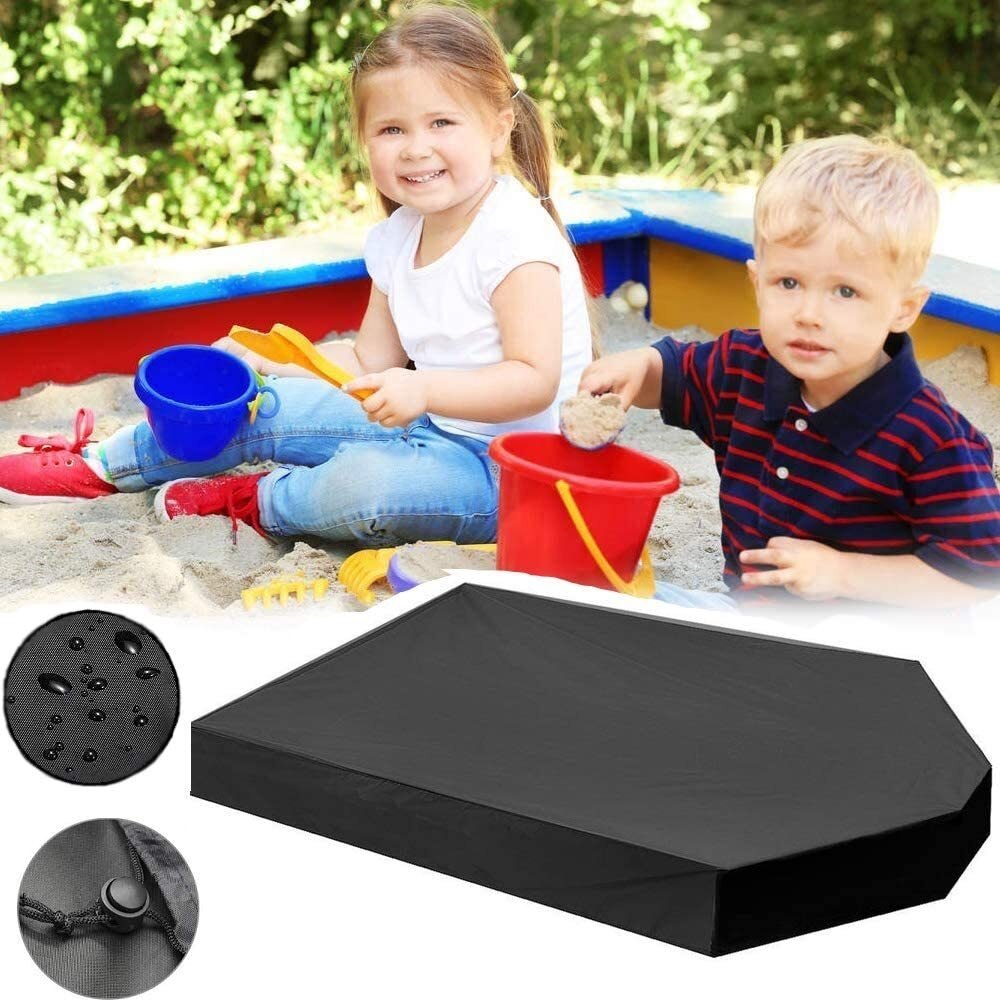 10' Rectangular Sandbox with Cover
Yep, that's a big one! If you can't wait to organize a little sandbox party for your kids and always want them to have plenty of room to play in it, this bad boy is your best choice.
Unlike smaller sandboxes designed for toddlers, this one is large enough to grow with them. Plus, they'll be much more likely to play in it when they're a bit older if it doesn't look childish;

It has four comfy seats, but plenty of room for more kids to sit in the sand or play with it from the outside while sitting on the grass;

This is certainly a sizeable investment but it's also meant to last you for years and it's entirely made of high-quality materials;

The high-density Polyethylene cover is 100% weather resistant.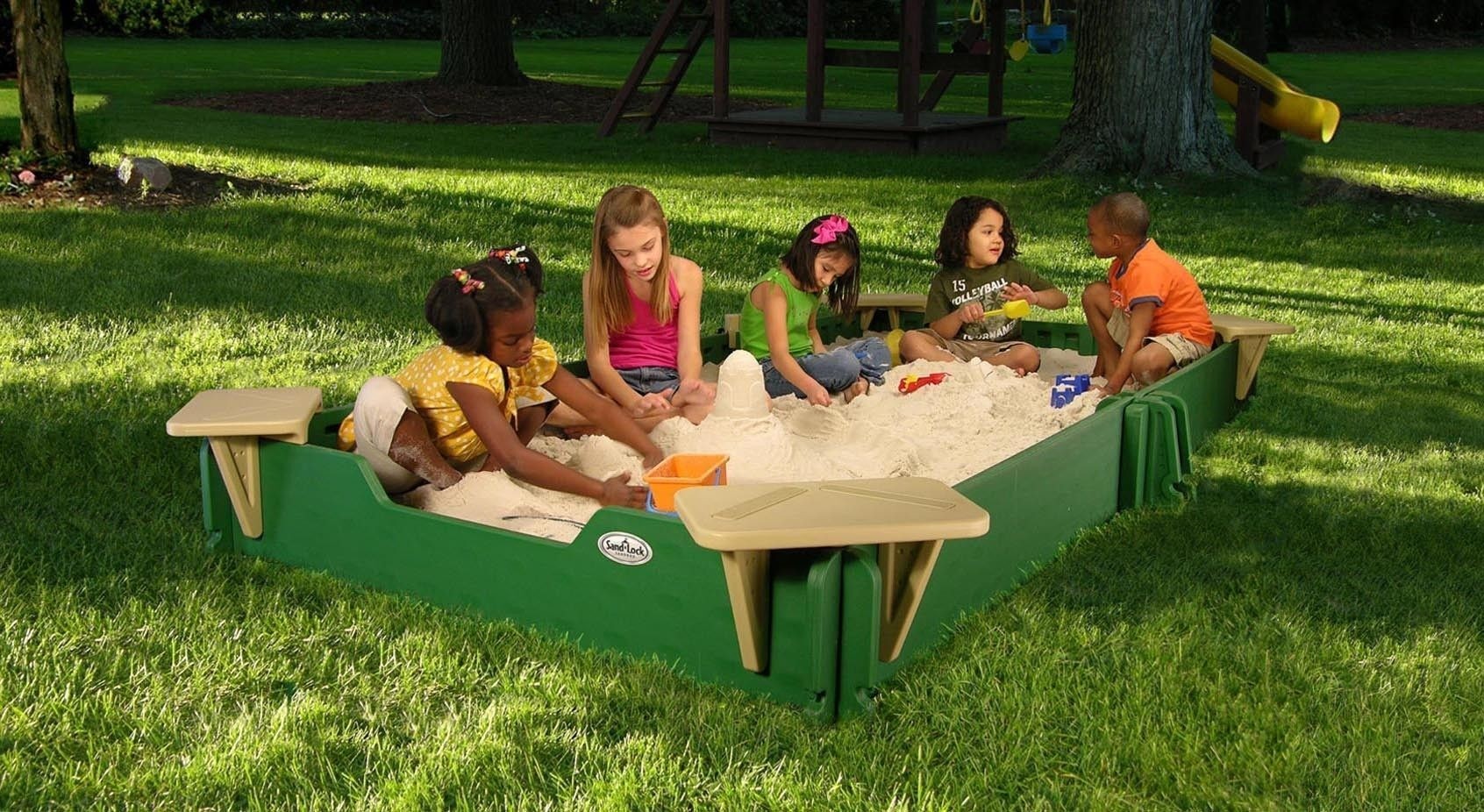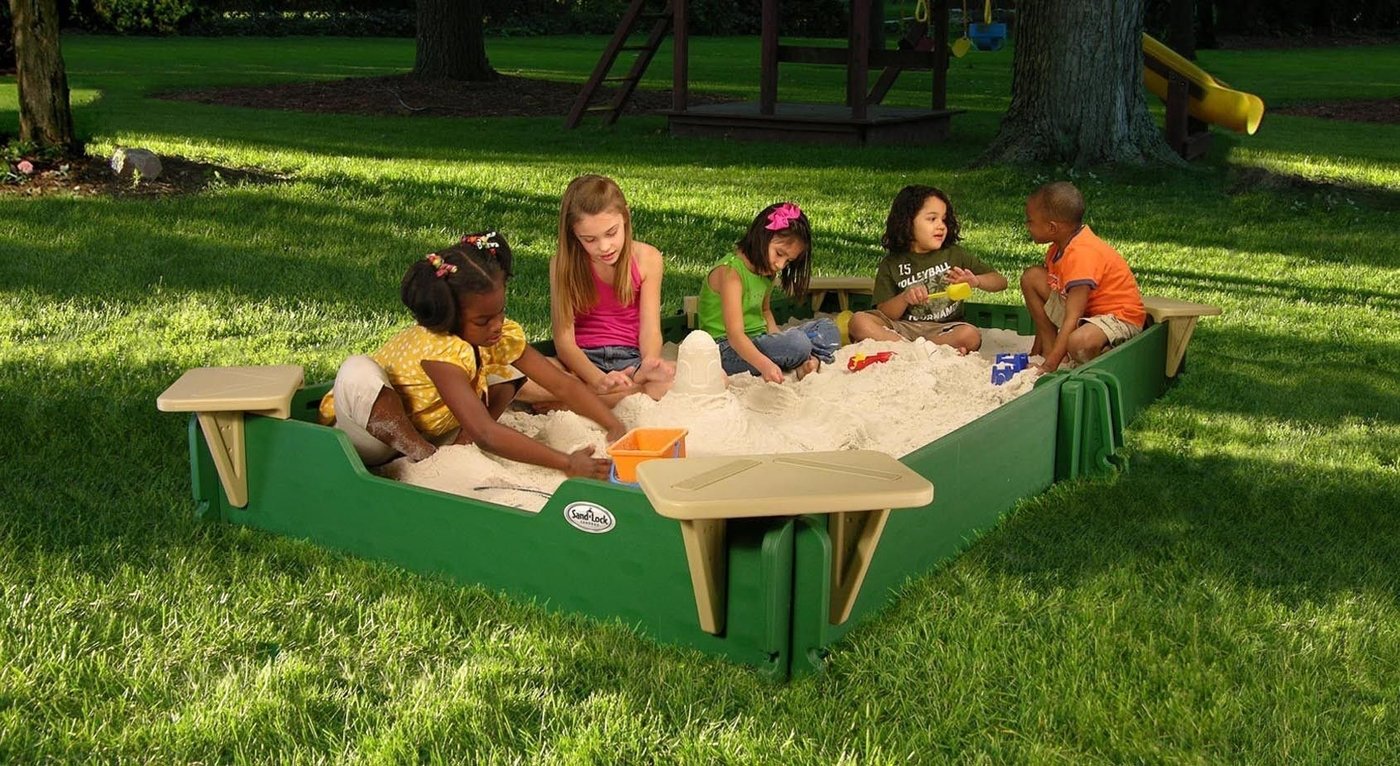 Plum 'store it' wooden sandbox with cover
How about a sandbox that's got plenty of room for your kid's toys but also looks amazing in mummy and daddy's garden?
This beautiful sandbox is made of light wood: thanks to its natural look, it will easily match the style of your patio or backyard;

Its best feature? A handy compartment to store all of your kids' precious toys and protect them from the rain;

This is the perfect sandbox for toddlers, but it also includes a couple of comfy seats for when they start to grow up;

The bottom of this sandbox is designed to prevent weed growth and ensure enough drainage.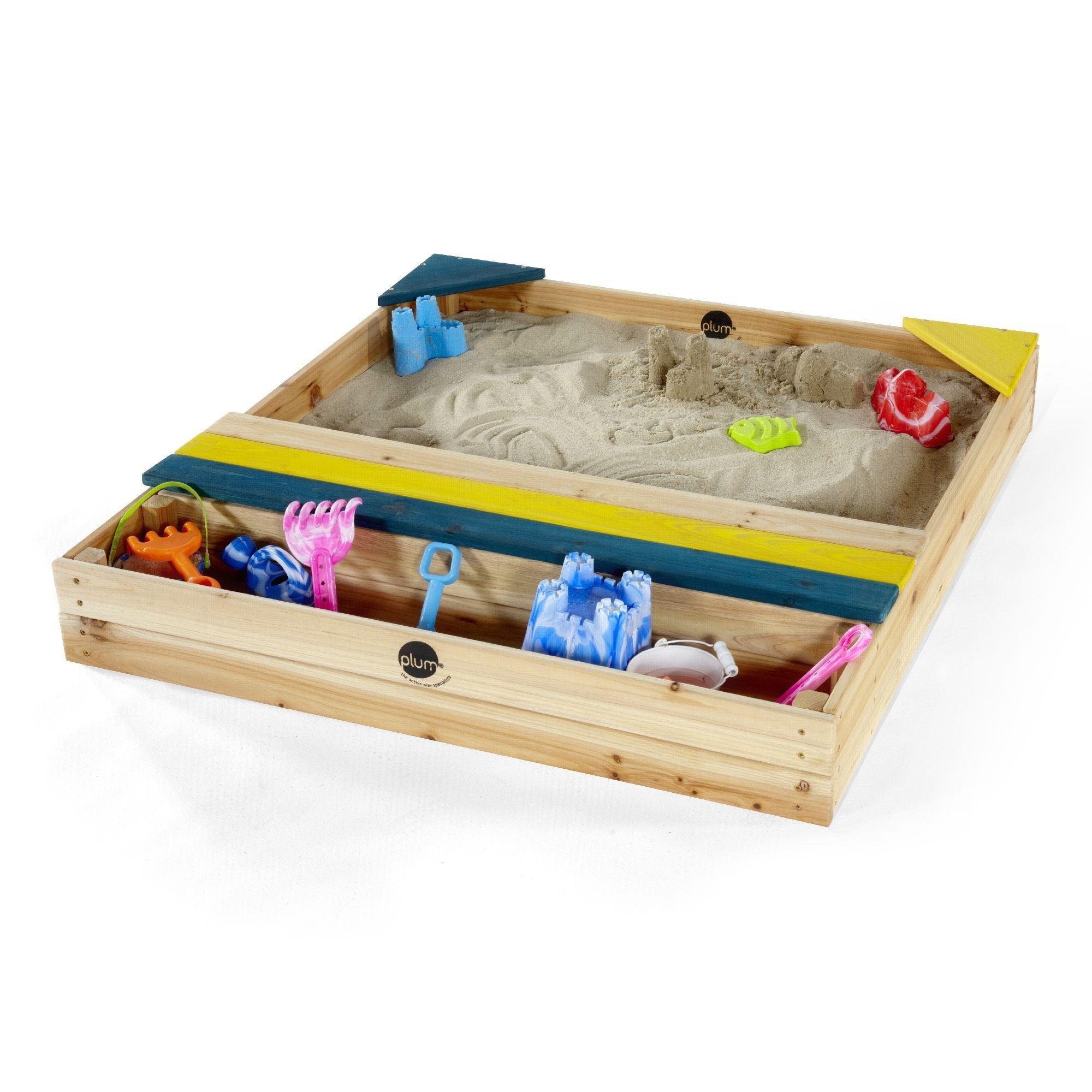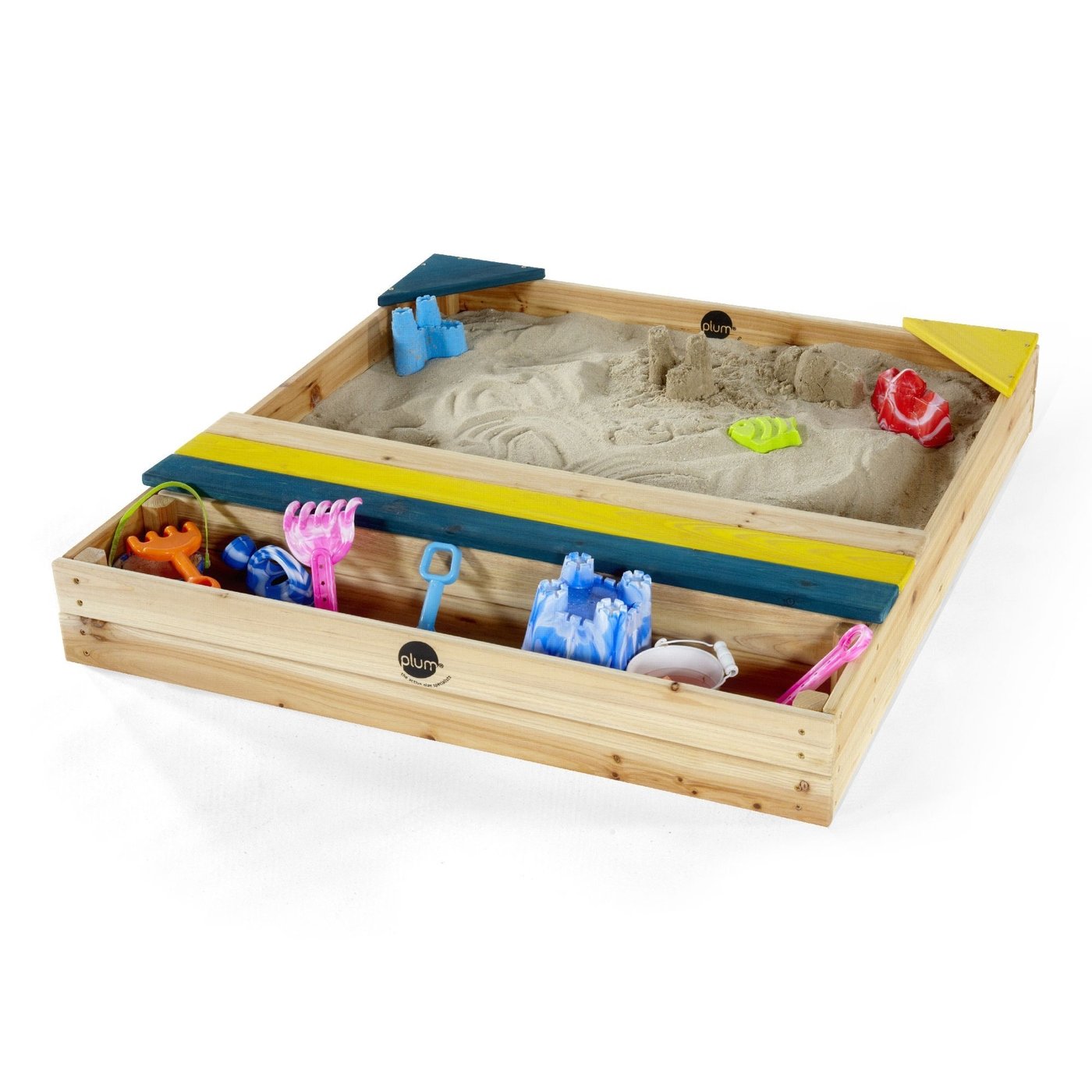 Solid Wood Square Blue Sandbox with Cover
If you can place your sandbox underneath a tree or patio cover, most models will do. However, if you cannot, your kids might end up getting sunburnt after playing in it for a few hours. This versatile sandbox with an adjustable cover is a fantastic solution!
Thanks to its bright blue roof-style canopy, this sandbox gives your kid their own little safe space to play;

The cover is ideal to protect them from UV rays while ensuring plenty of ventilation;

The wooden edges offer lots of seating possibilities, and quite a few friends will be able to play with your little one;

Finally, the most practical feature of this sandbox with cover is the adjustability of its canopy. Because it can go all the way to the bottom, it protects the sandbox from the elements even when your kids aren't playing in it.