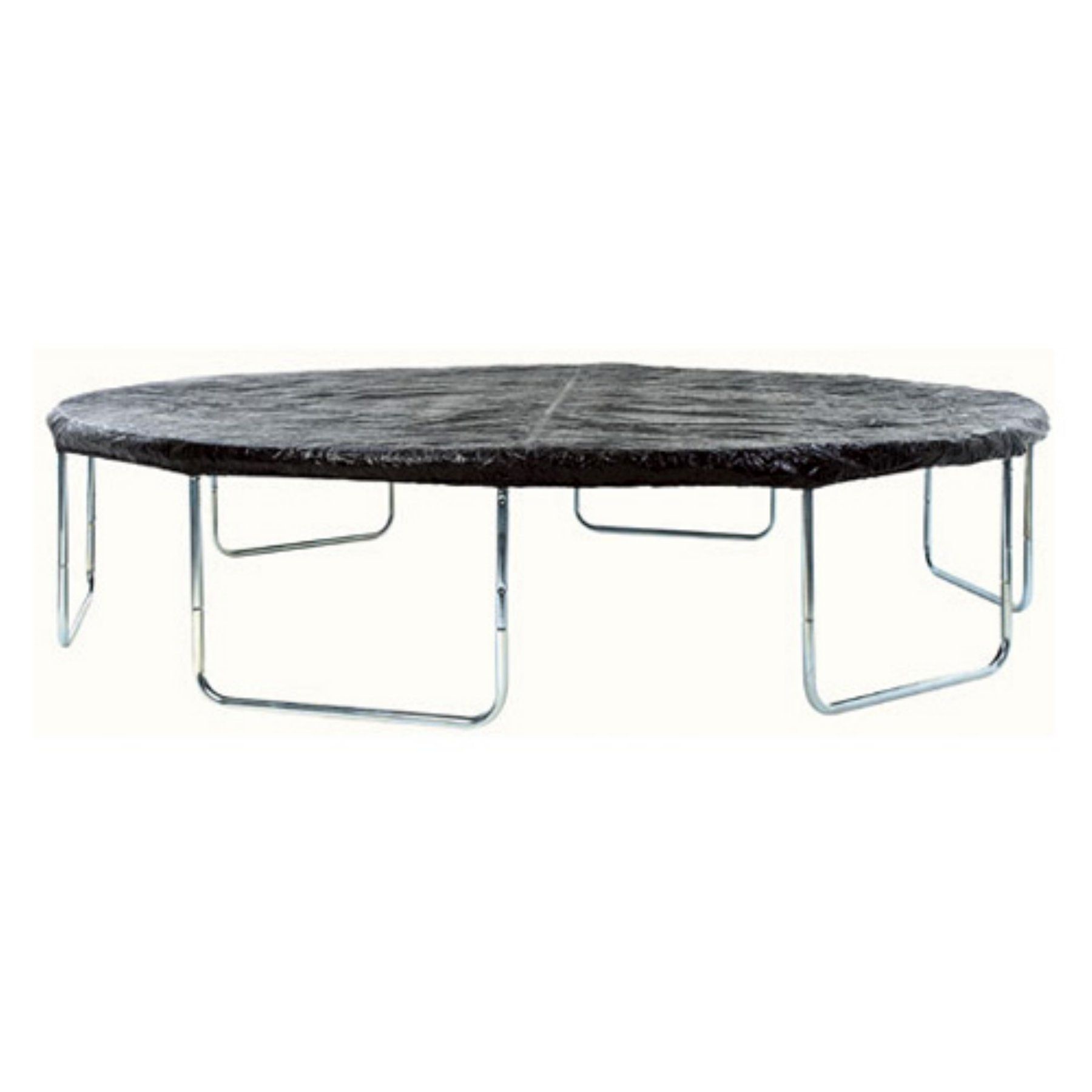 15' Round Trampoline Weather Cover
Check out this amazing trampoline weather cover and protect your equipment from negative weather conditions! It's gonna bring the highest functionality and an amazing quality straightly to your garden.

14' Trampoline Weather Cover
If you'd like to protext your equipment from the negative weather conditions, this amazing trampoline cover might be a perfect option for you. Check it out and enjoy its high functionality and quality!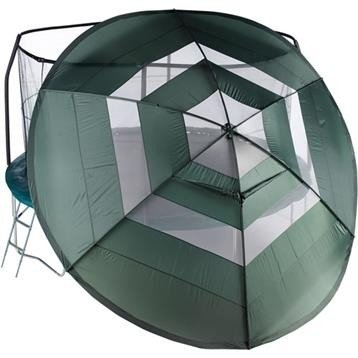 Protect your trampoline from rain and other undesired weather condition. This stylish 14' protective cover constitutes an ideal proposition for all, who enjoy trampolines in their gardens.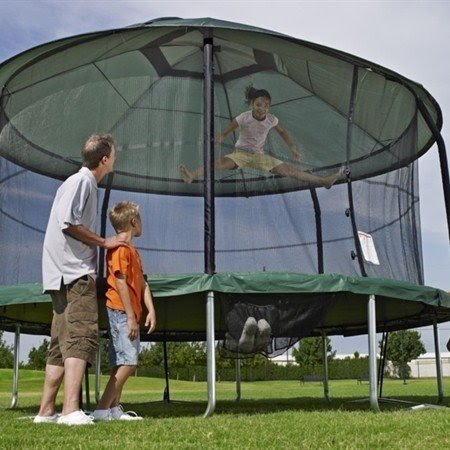 Protective Cover for 15Ft JumpPOD Trampoline -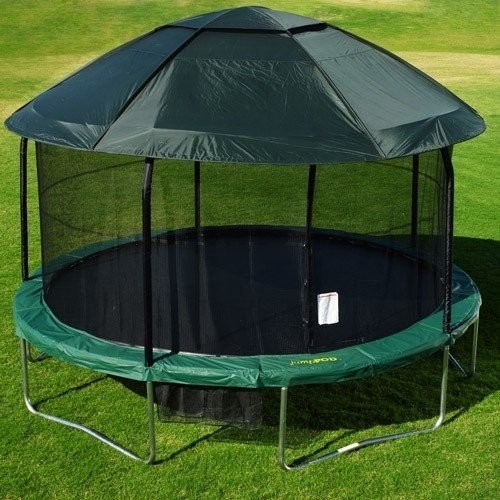 JumPod Elite 15 Trampoline and Enclosure Combo with Protective Cover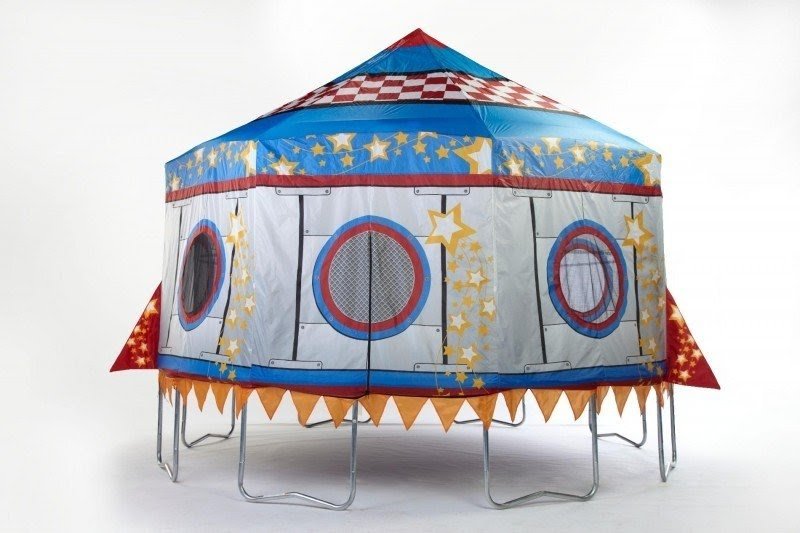 A protective cover for trampoline. It protects from sun, rain, snow and many other outdoor factors. This cover looks like a space rocket, so it also decorates outdoor areas and look very attractive for children.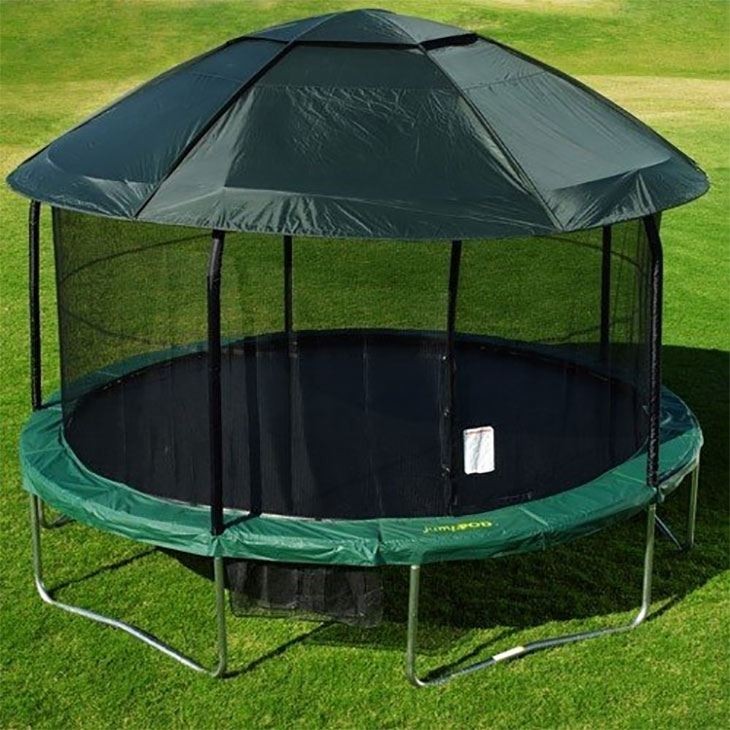 The exclusive trampoline dedicated to bigger children groups - like in kindergarten. The trampoline set contains the additional cover, which protects the users against sunshine, rain and also birds' droppings.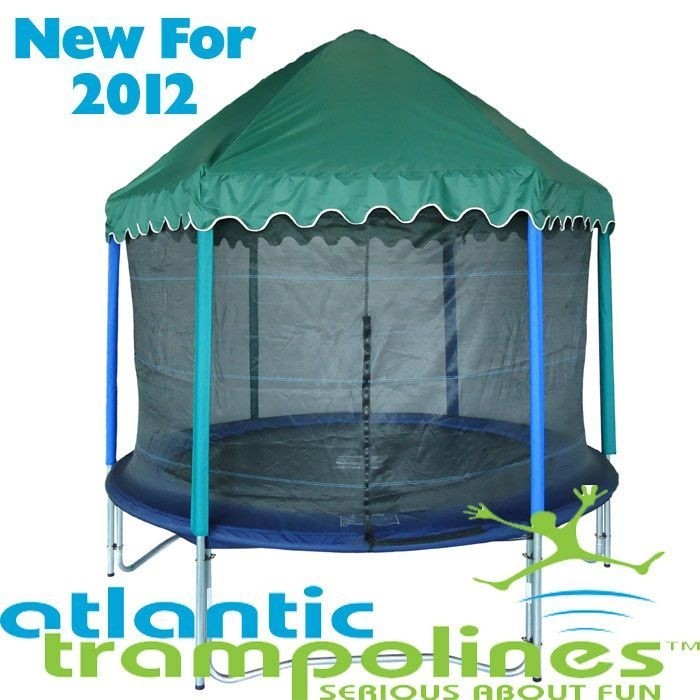 home trampoline accessories roof tents 12ft trampoline roofs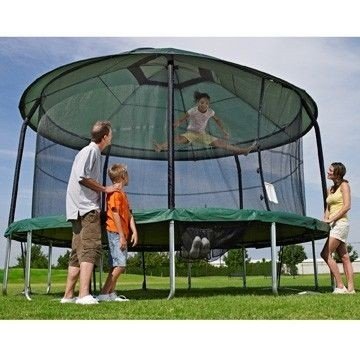 Protective Cover Canopy for 15' JumpPOD Trampoline - JustTrampolines ...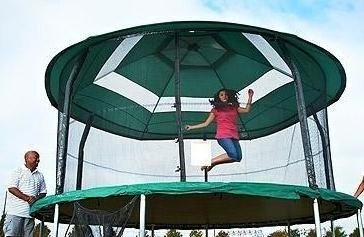 ... Elite 15' Trampoline Mesh UV Protective Cover for JumpPOD JP1514C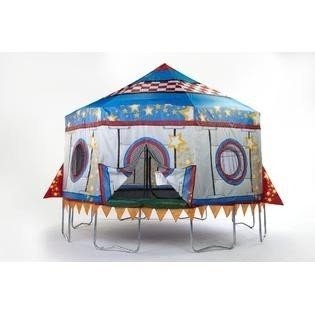 JumpPod -Rocket Trampoline Protective Cover Only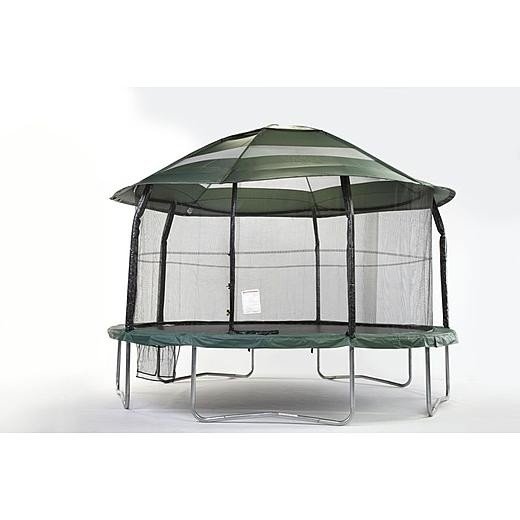 Big trampoline equipped with khaki canopy for convenient protection from nature elements, from rain to blazing sun. No kind of weather will baffle fun! This protective cover is available as a separate piece.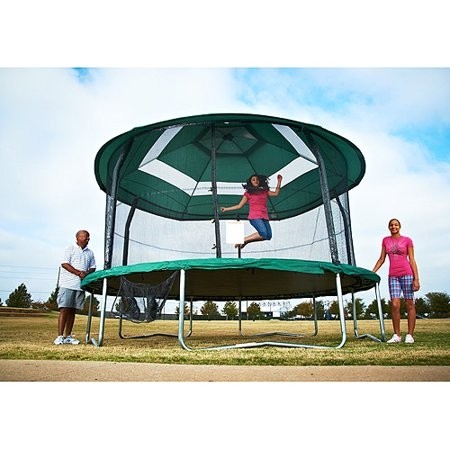 Protect your trampoline from any undesired weather conditions with this awesome JumpPod Elite 14' Trampoline and Mesh Cover. It will let you smoothly leave your trampoline in the garden for the whole day, without any concerns about rain or wind.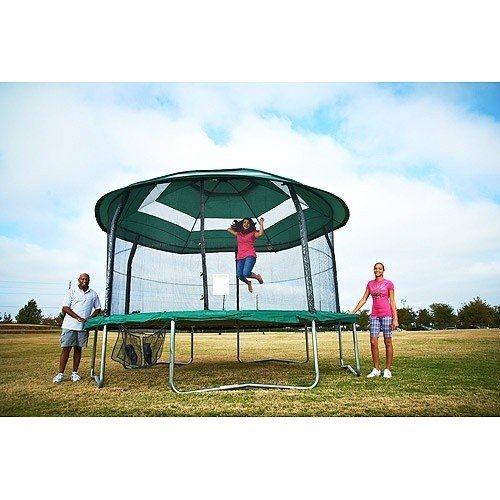 ... Trampoline and Enclosure Combo with Protective Cover---want the cover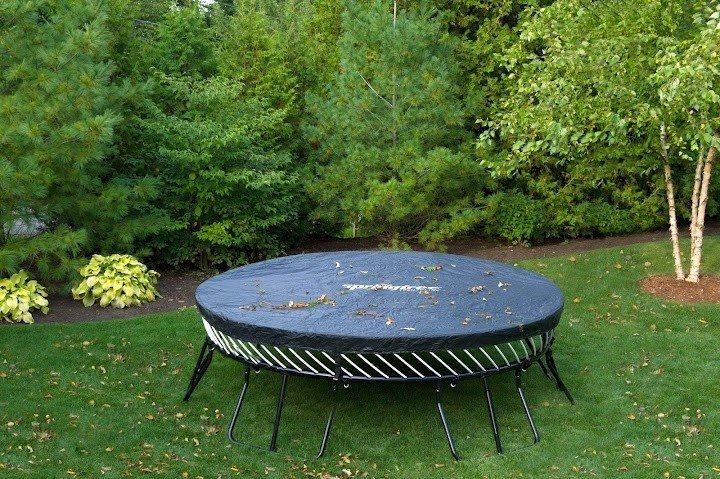 A splendid choice for keeping your outdoor trampoline free of damages and weather conditions. The cover is very durable and made of elastic material, providing both waterproof benefits and easy installation.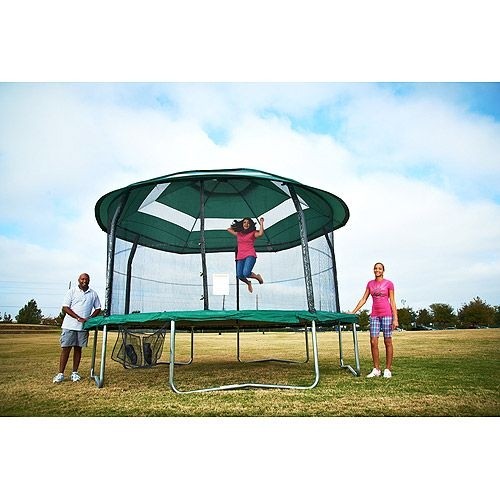 JumpPod Elite 15' Trampoline and Enclosure Combo with Protective Cover ...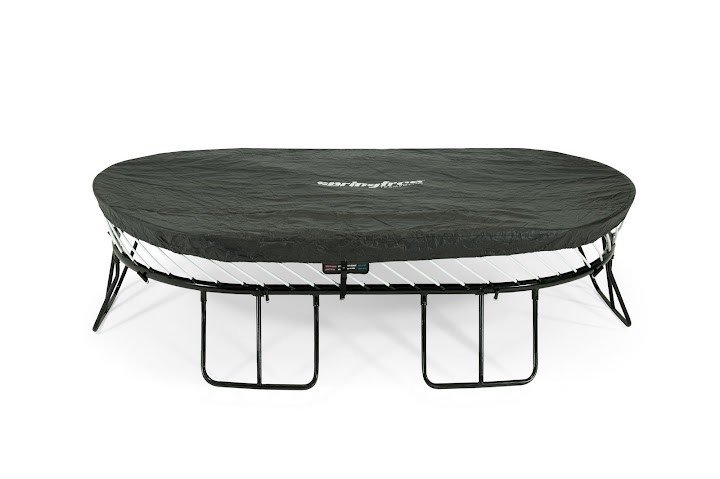 Trampoline protective cover made of waterproof material. It is resistant to rust and harmful weather conditions. It folds flat for easy storage.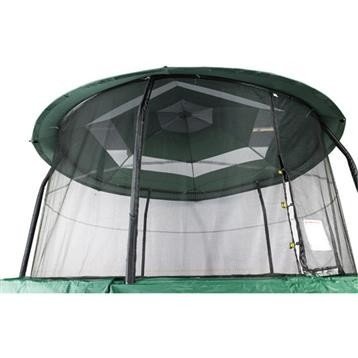 ... Trampolines JumpPod Elite 14' Trampoline and Mesh Protective Cover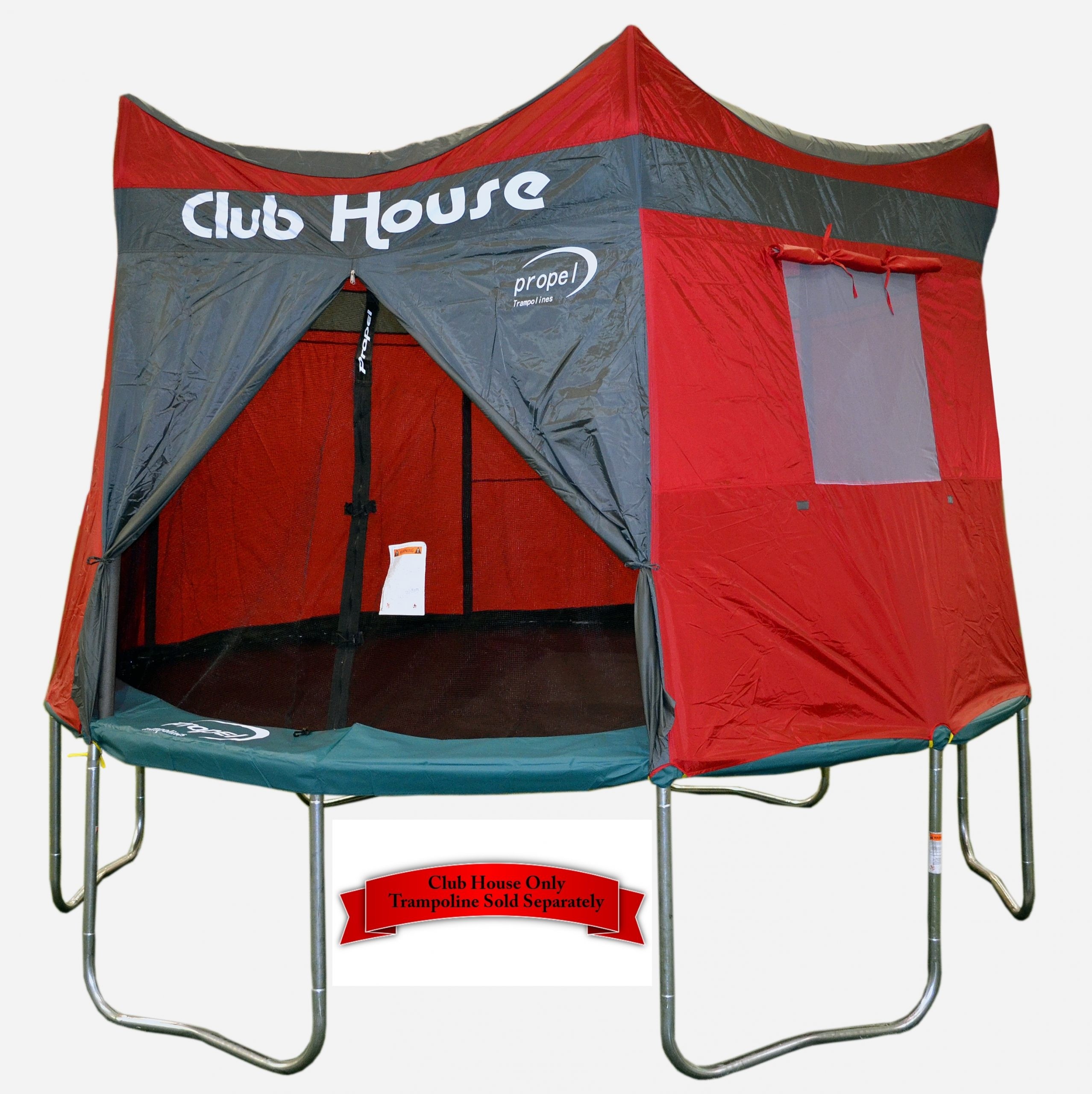 12' Trampoline Club House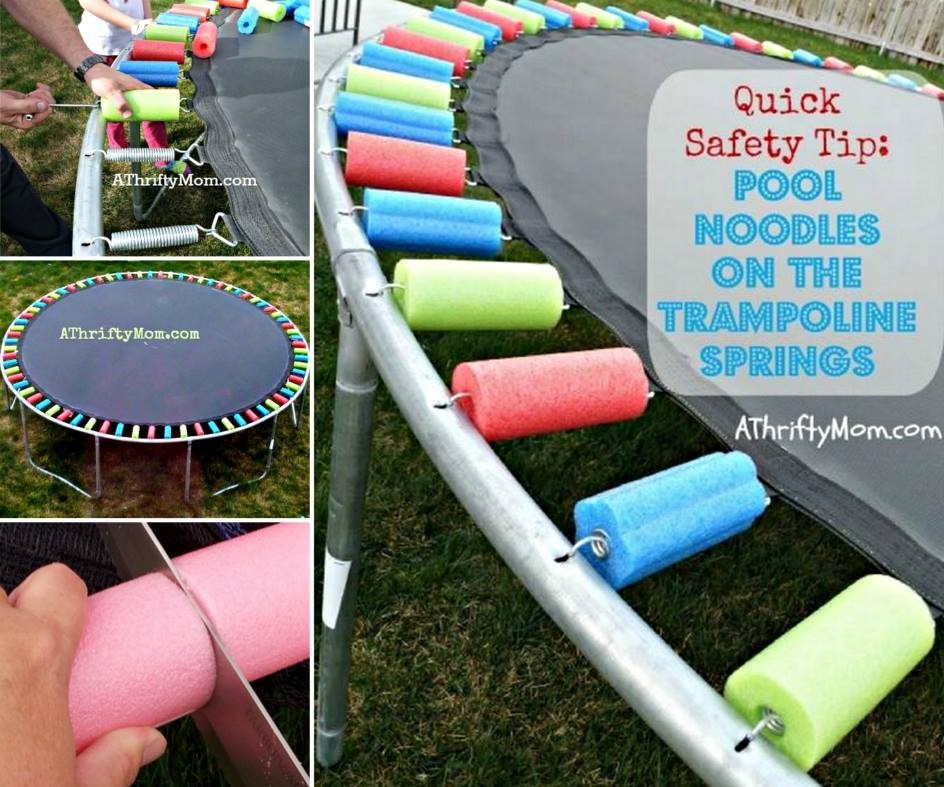 Add fun into your exterior and try this adorable trampoline with colorful pool noodles pads. You can do it by yourself, or buy the one! Everyone will tell you how cool this product is.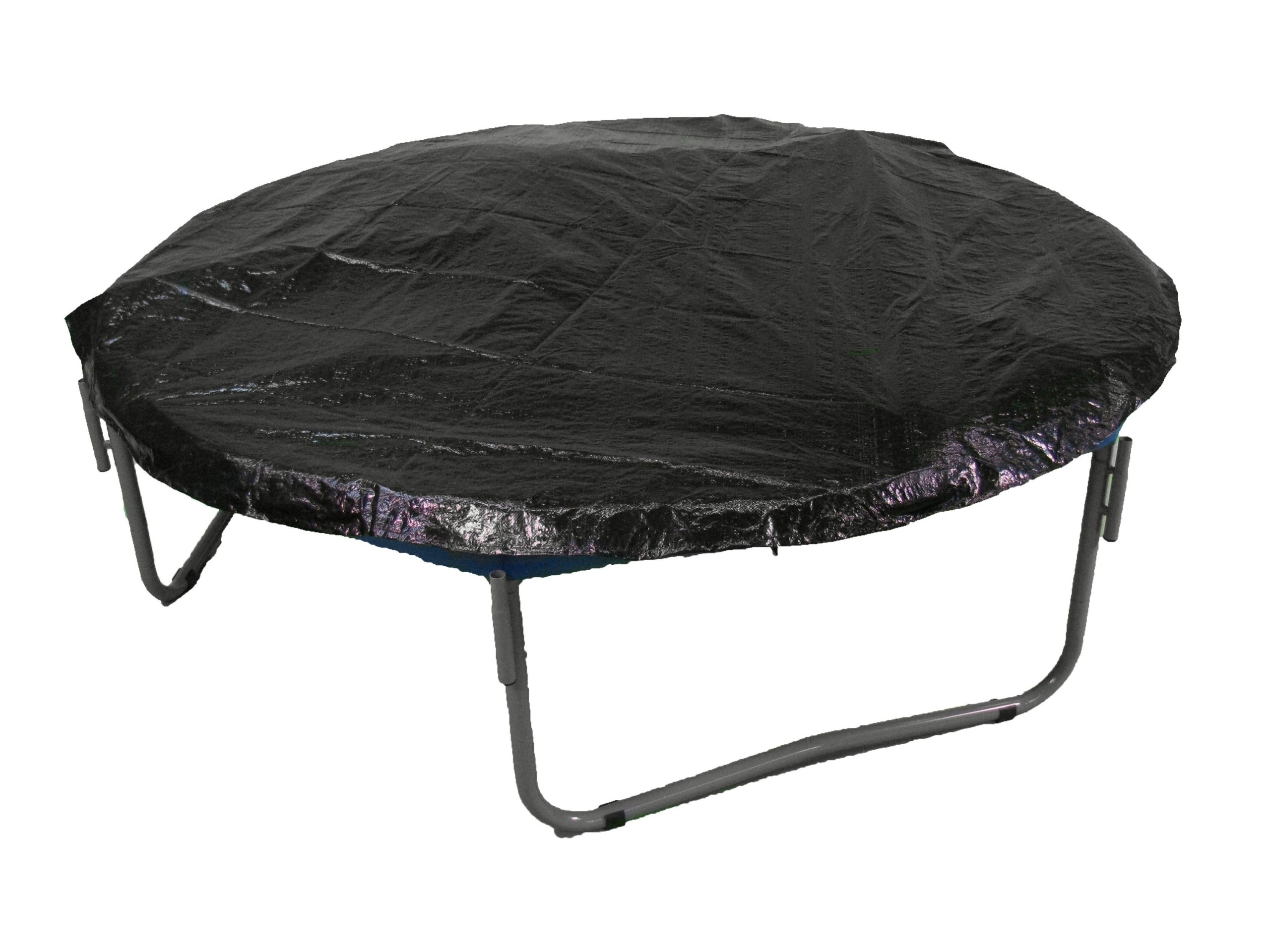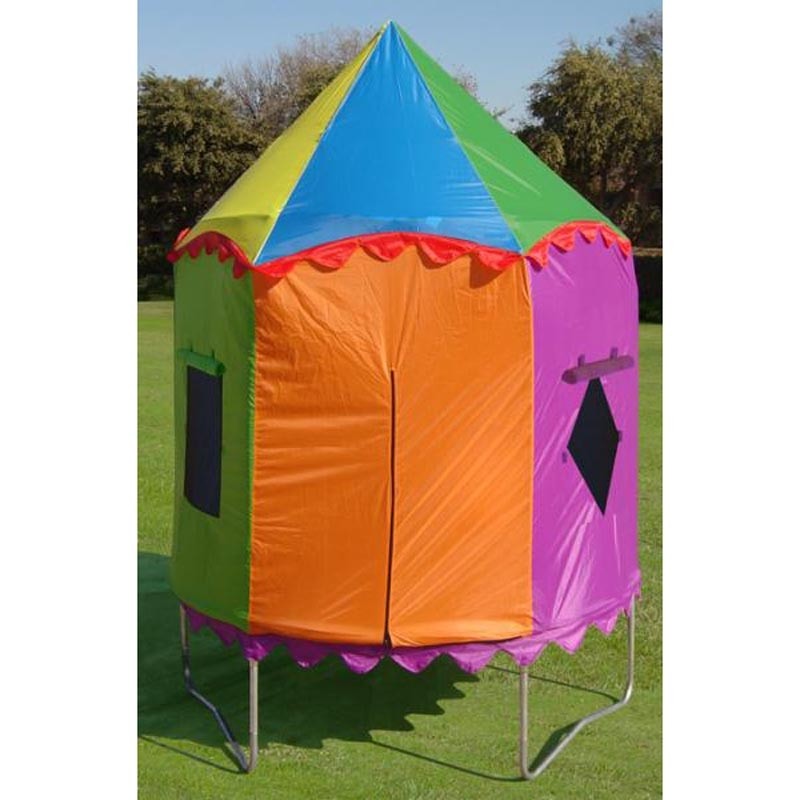 Circus Trampoline Tent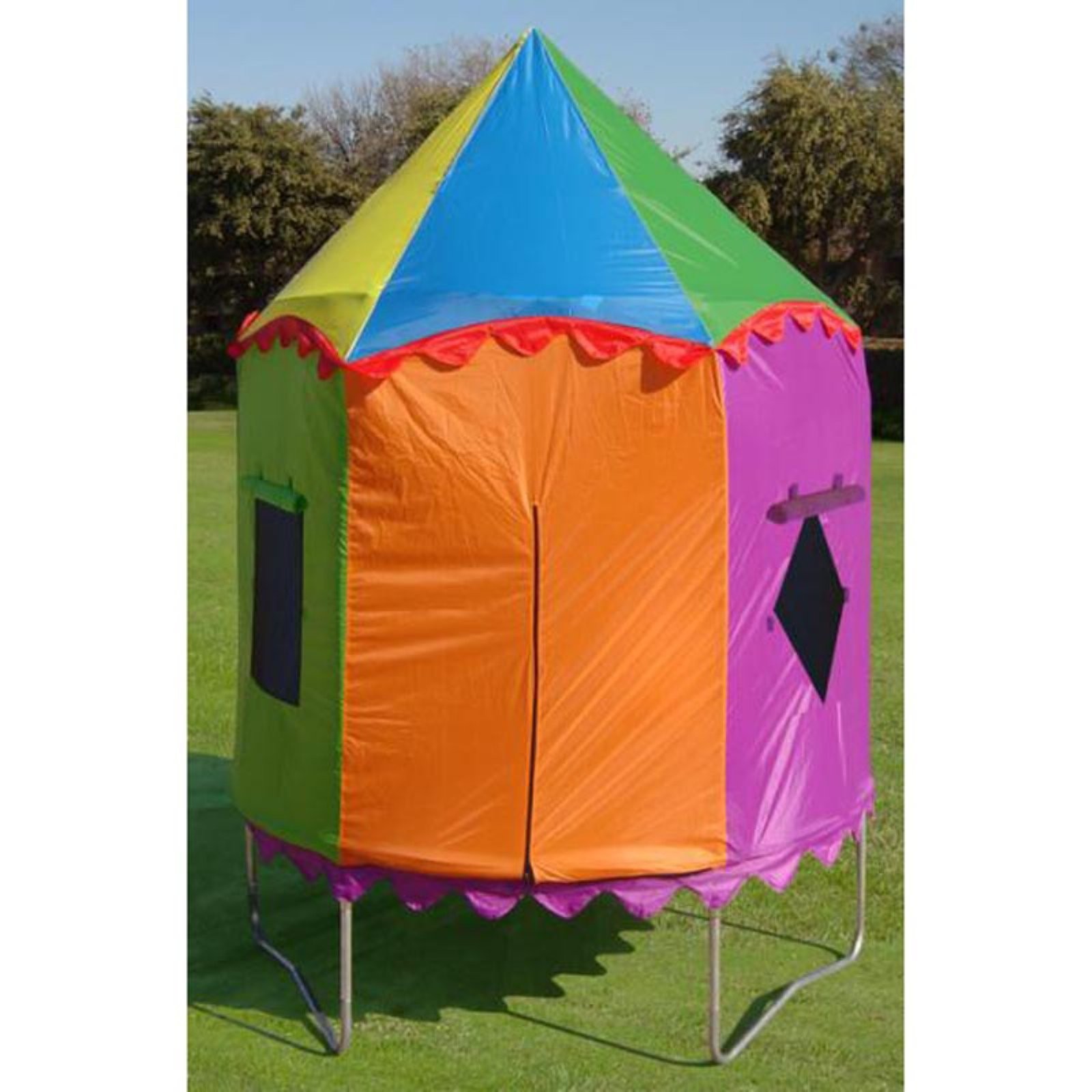 ... Elite 75inch Round Trampoline and Protective Cover Circus Bundle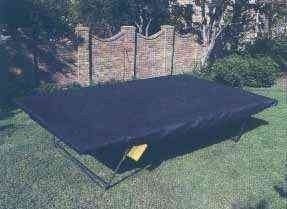 Rectangle Trampoline Covers - Constructed using Heavy Duty Straps, Buckles & Elastic! Fits Rectangle Trampolines. Heavy Duty Tarp Style Material Allows water to pass thru to drain. Deluxe Weather covers protects frame pads, material and stitching aga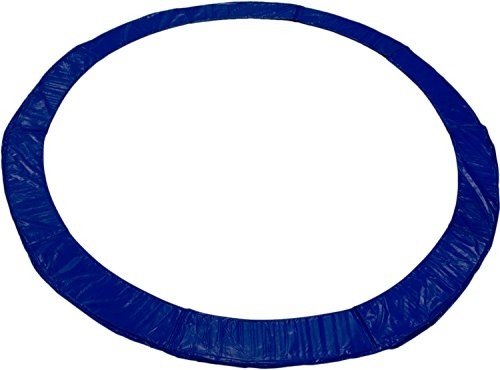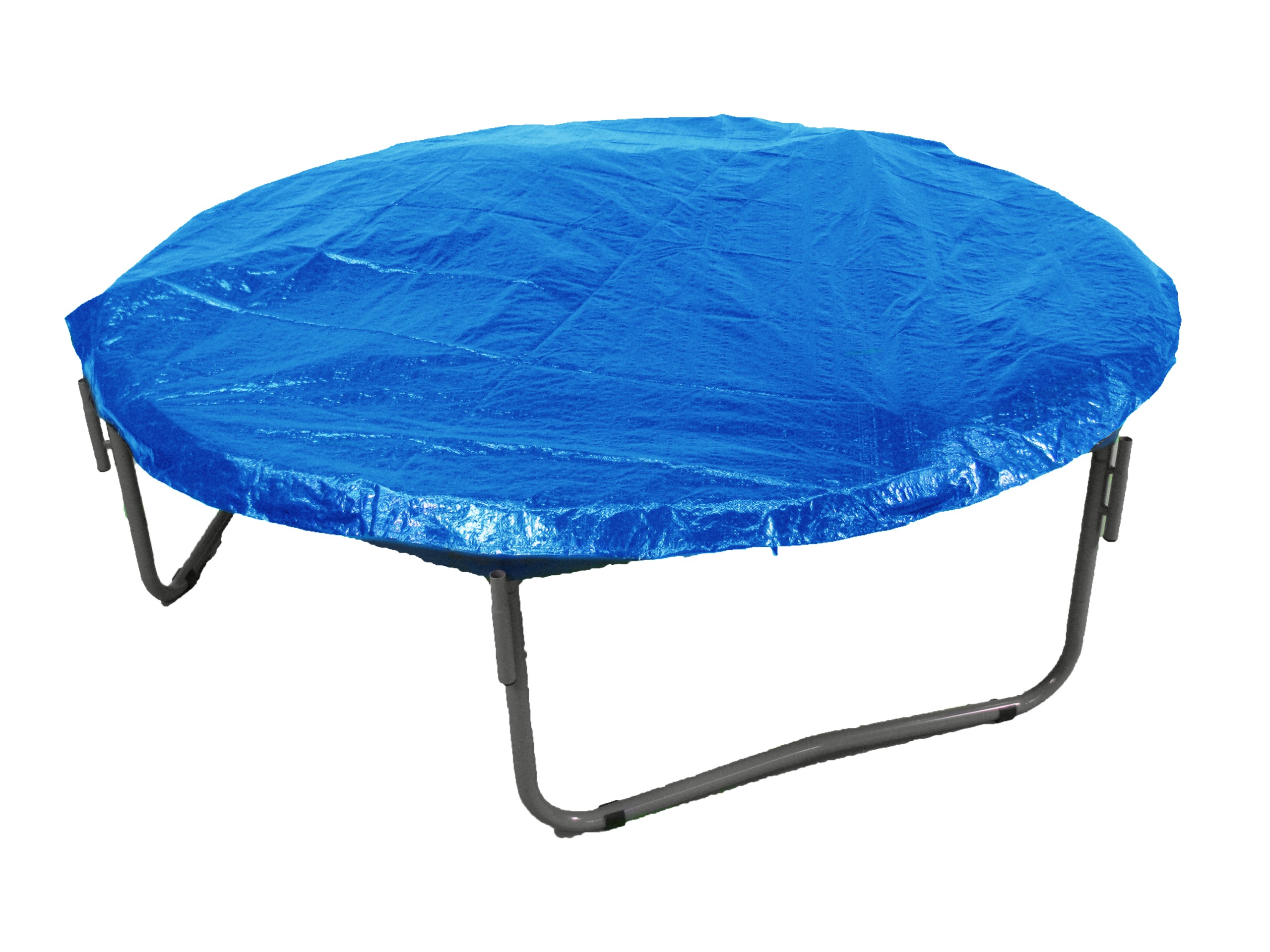 Trampoline is a fun source for people of all ages, children or adults.The round shape of the trampoline and its smooth style allow you to precisely adjust it.The blue rain cover protects it from bad weather.What is important-it ensure the safety for all users.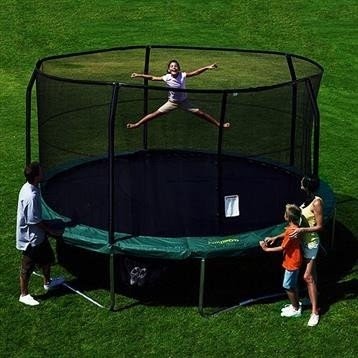 ... JumpPod Elite 15' Trampoline and Enclosure Combo with Protective Cover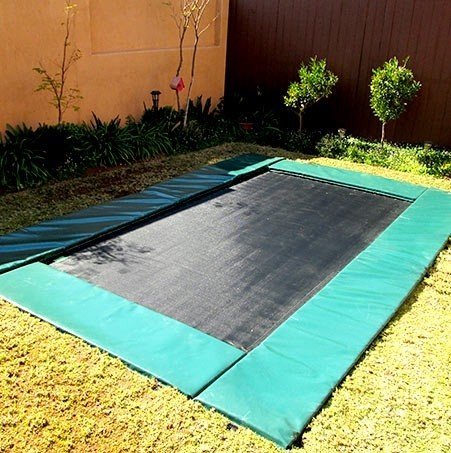 ... Shop / Safety Cover / Bambi Trampoline Double Layer With Safety Covers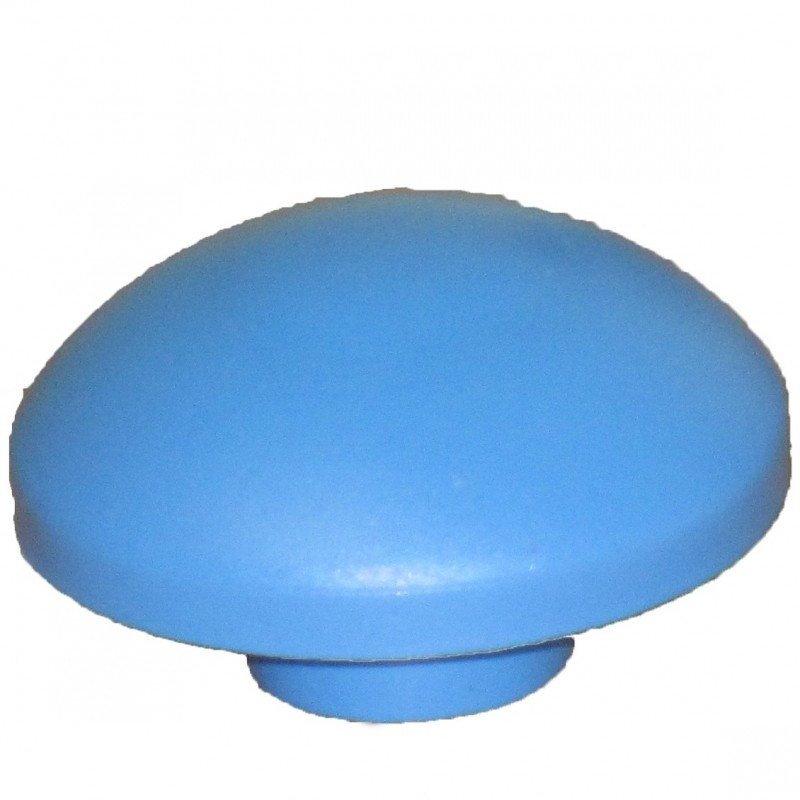 Trampoline Pole Cover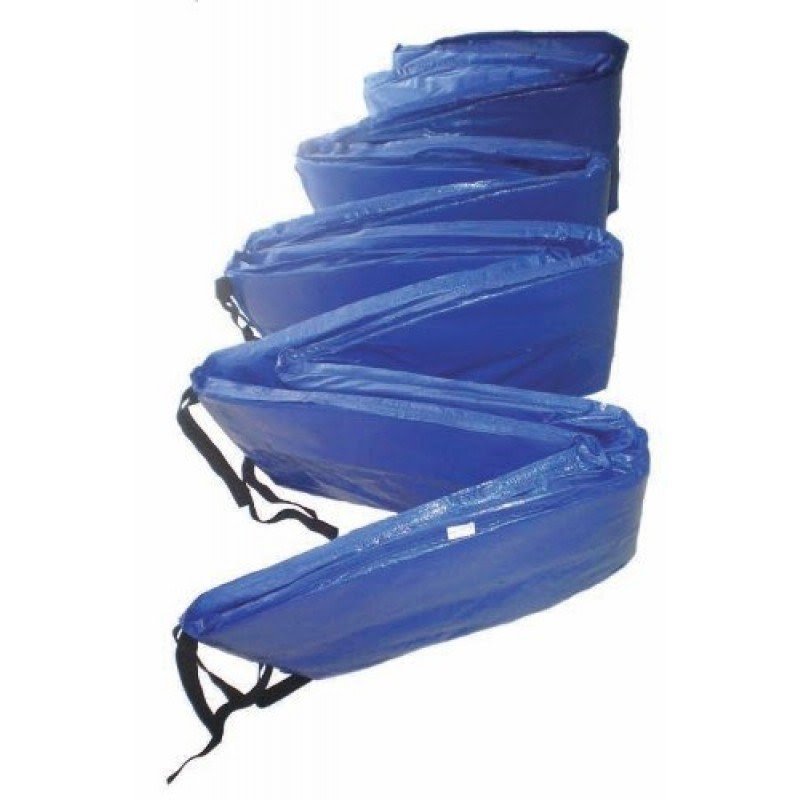 More Views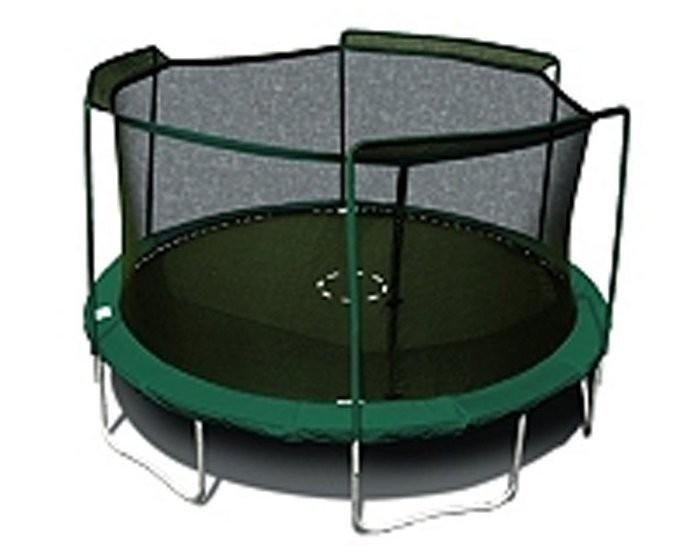 15' Enclosure Trampoline Net Using 3 Arches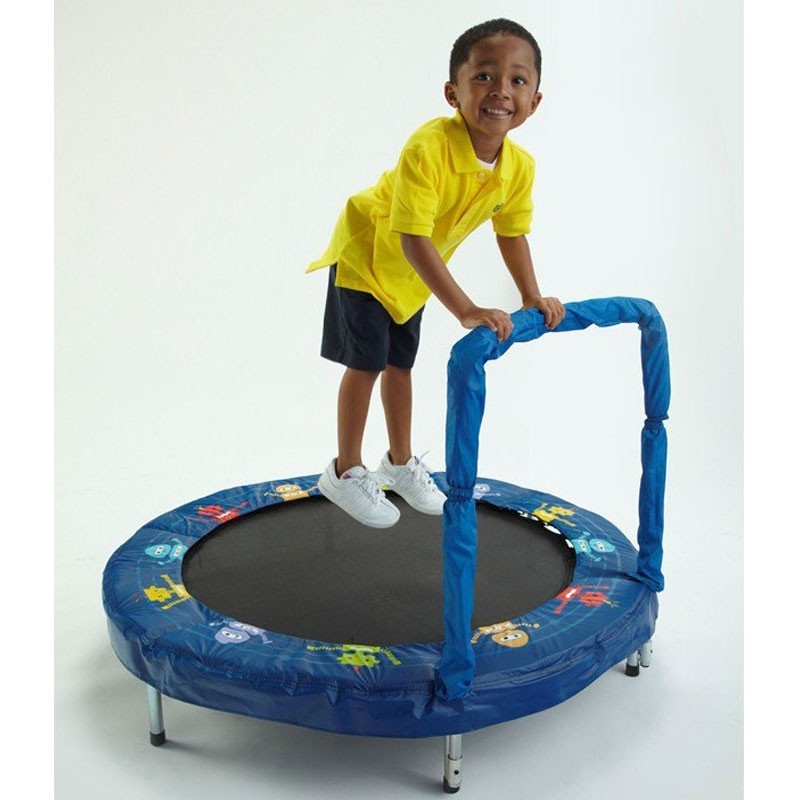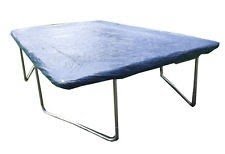 ... Universal Blue Debris, Rain, All Weather Protective Trampoline Cover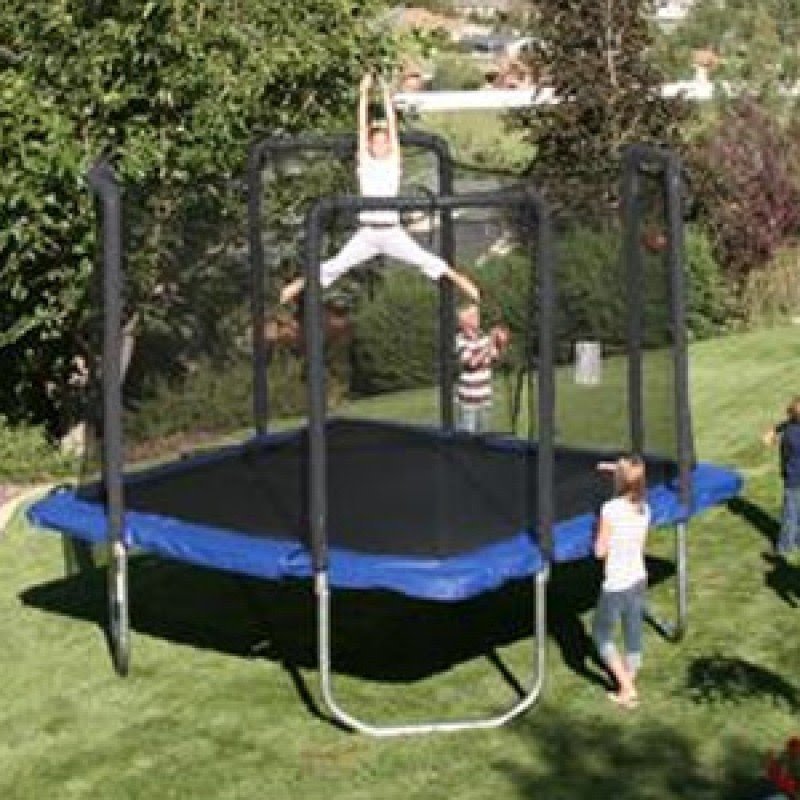 Replace your old, worn out trampoline with this new, safety one! Extremely big (13ft x 13 ft), appropriate for six kids. The net is made for thick mesh netting - anti-bacterial, anti-fungal with UV protection - fully secure for children.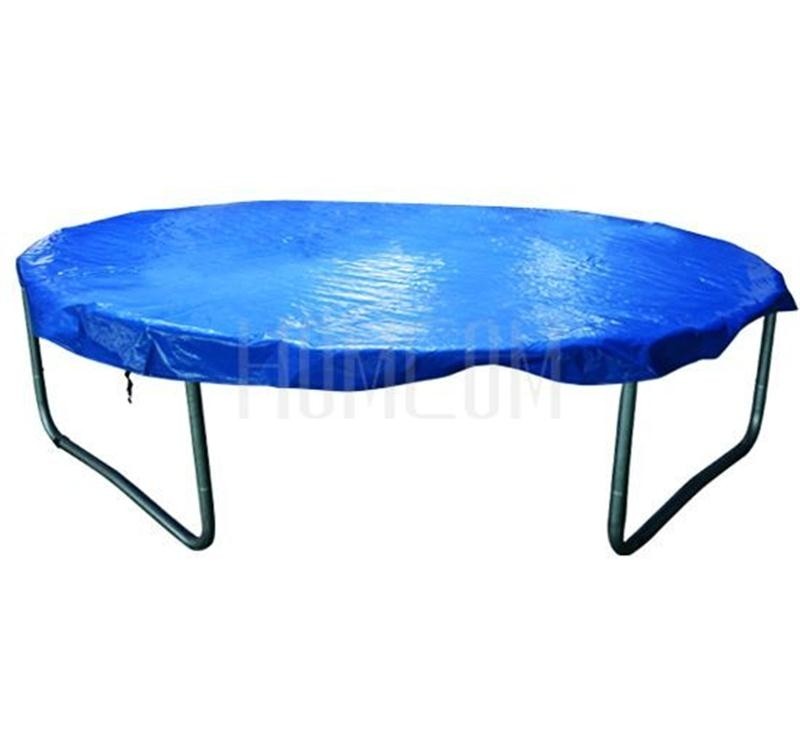 Buy Trampoline Rain Weather Cover 8ft |Homcom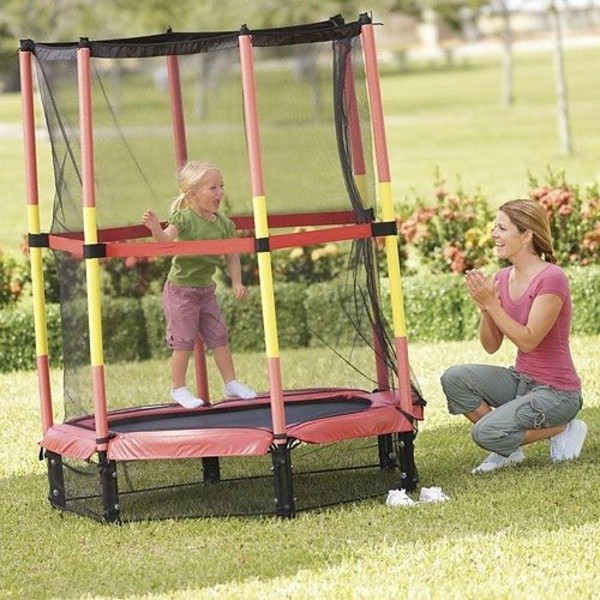 Sportspower My First Trampoline with Enclosure by Sportspower. $122.49. Recommended Age: 3 - 6 years. MFT Features: -The frame of My First Trampoline screws and snaps together and comes with a metal tool used to easily secure bungees in place..-A padded f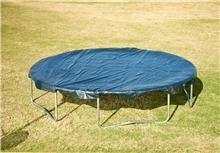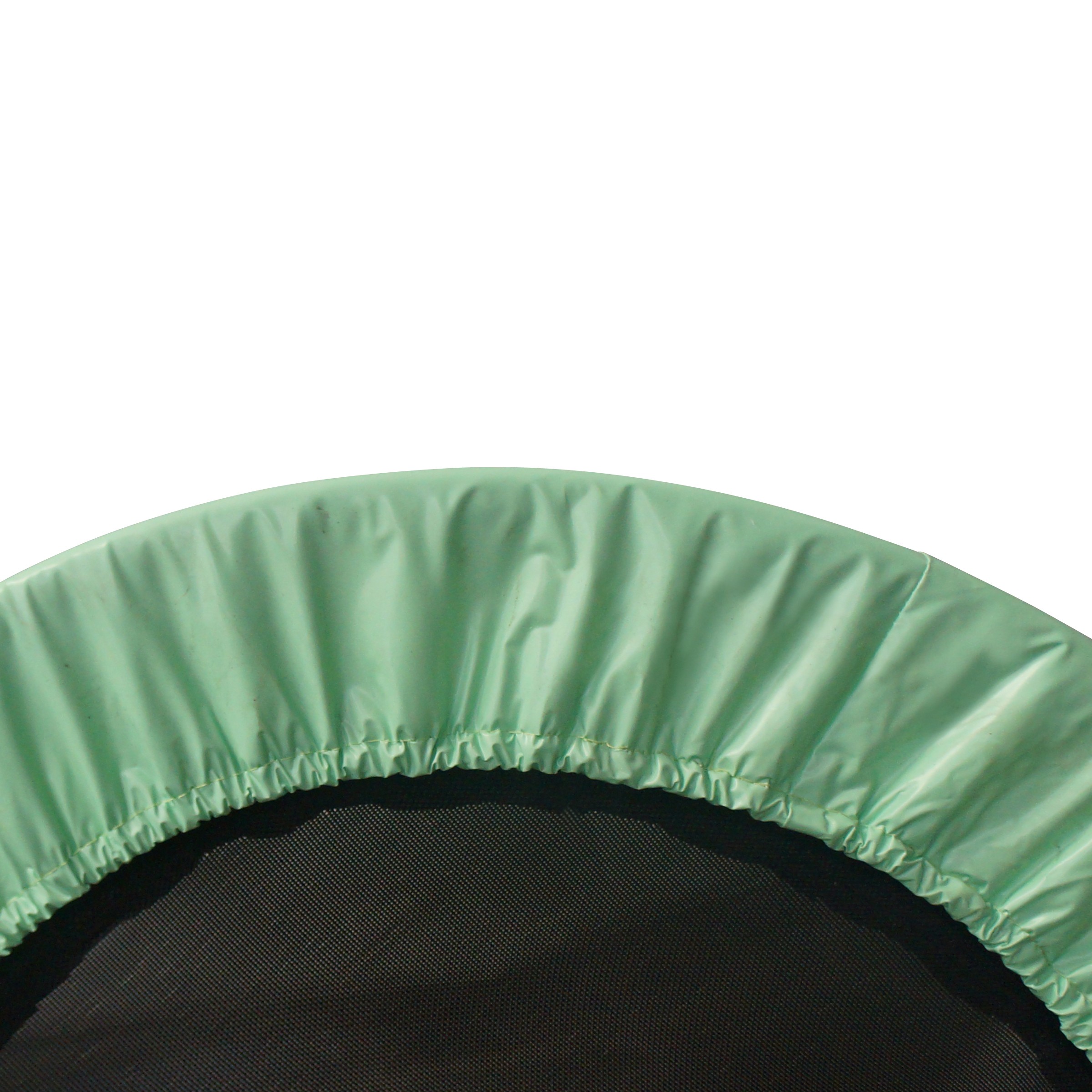 40" Round Trampoline Safety Pad (Spring Cover) for 6 Legs - Green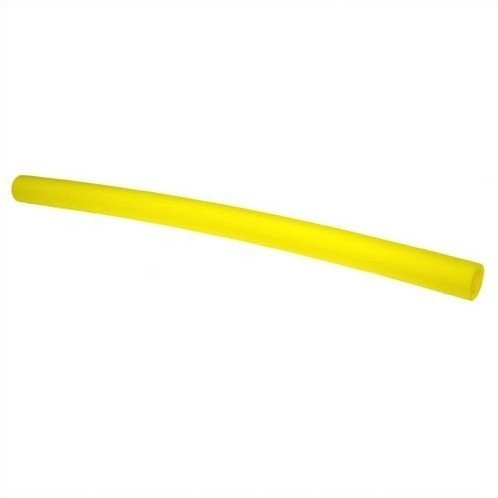 44" Enclosure Foam Protective Trampoline Sleeve (Set of 5)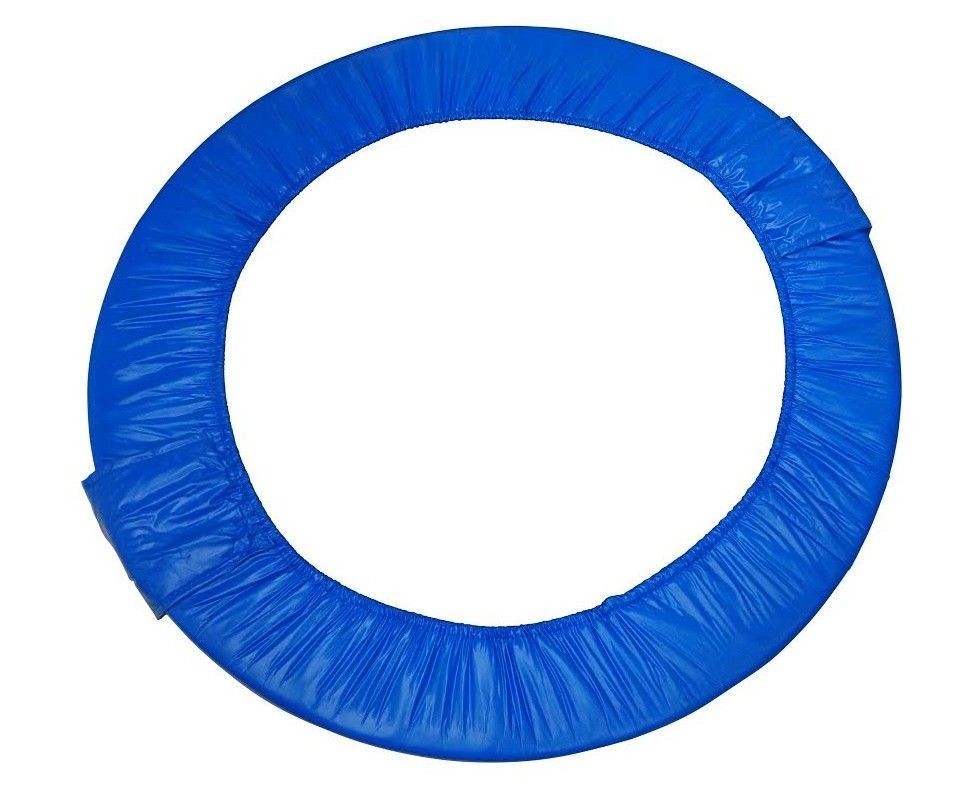 Round Foldable Trampoline Safety Pad Spring Cover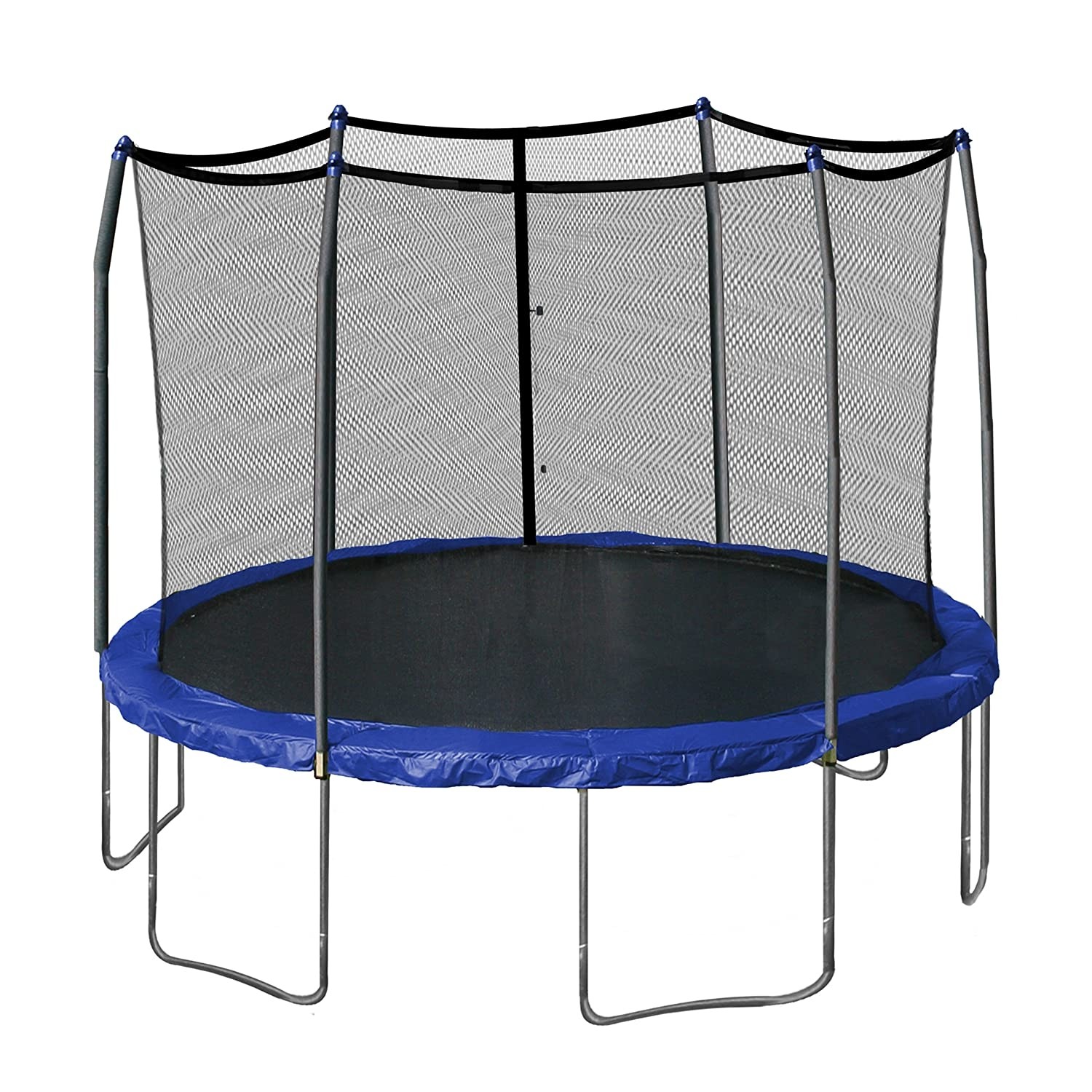 Oval Spring Pad