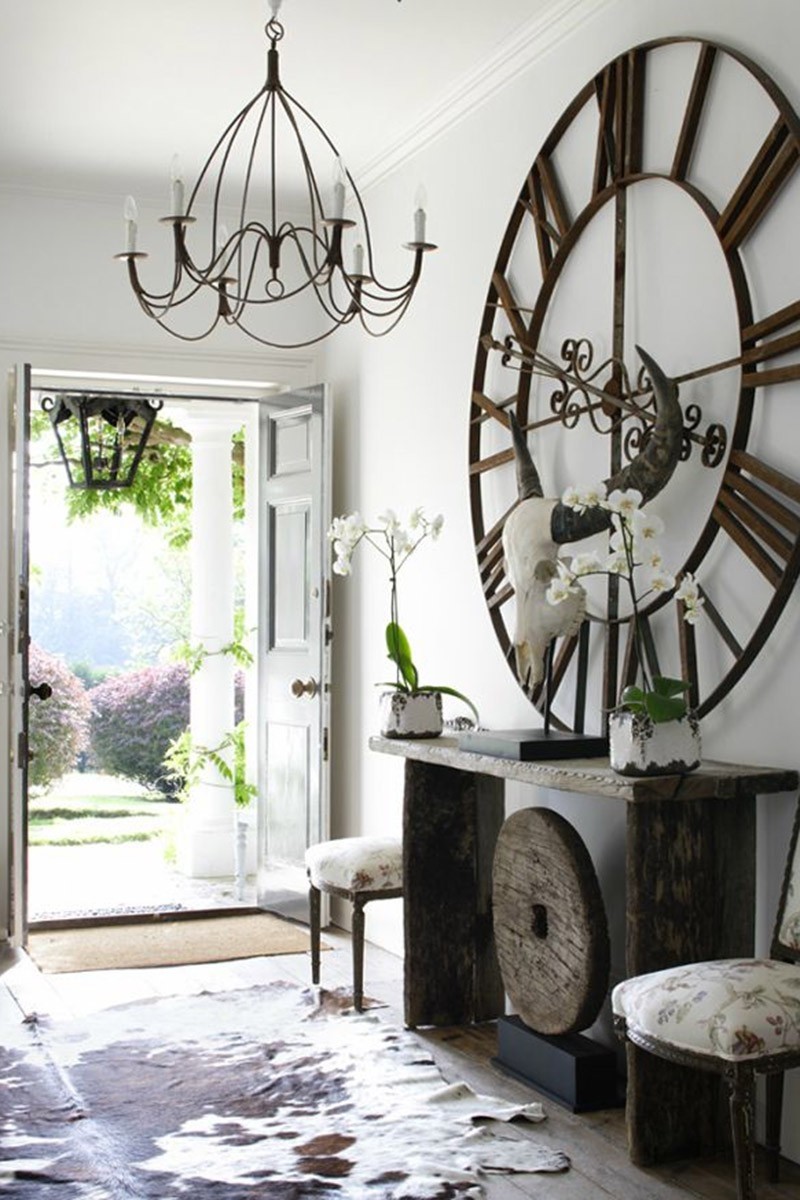 A giant antique style fashionable wall clock crafted of metal alloy with a dark bronze finish. It has an openwork round frame with jumbo Roman numerals and arrow-like hands with exquisite scrolling. It's 2AA battery-powered.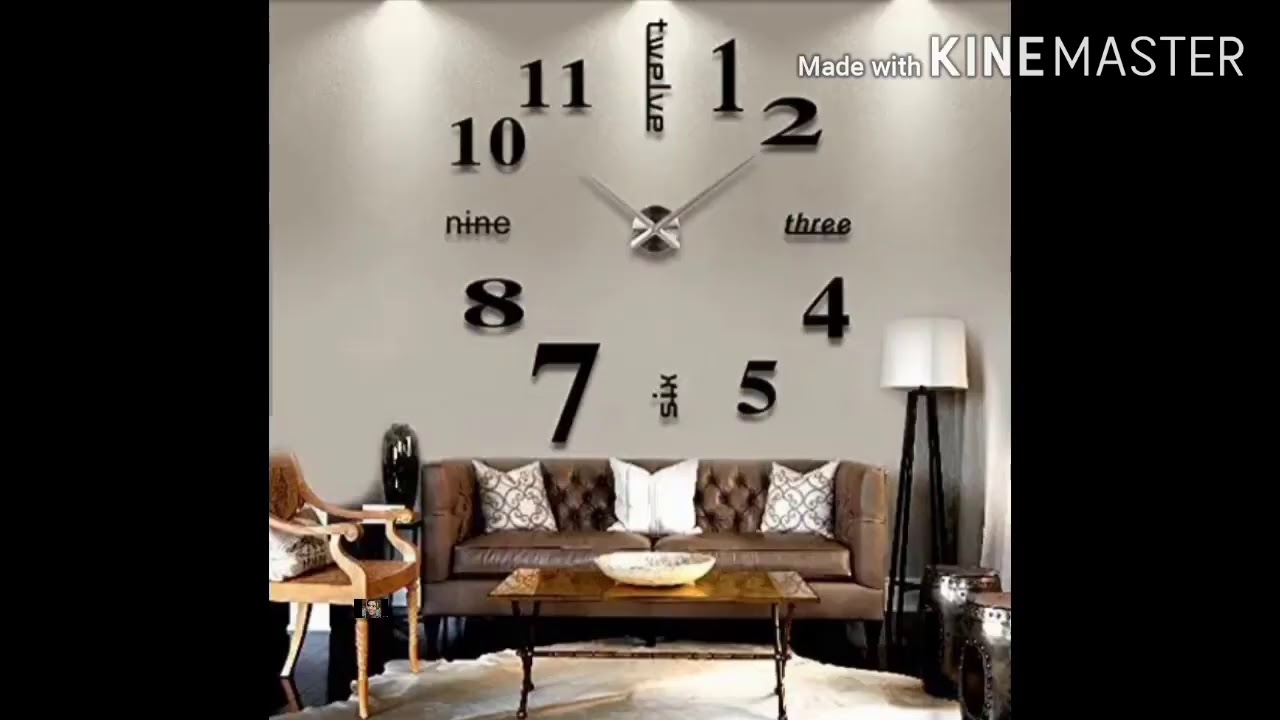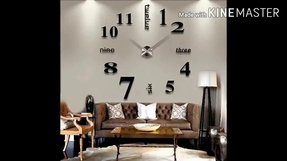 This type of product is a high quality, large and frameless wall clock. It features a functional and decorative character in the house. Its numbers are very large, so they are easy to read. The maximum possible size of this clock is 63cm x 63cm / 24.8" x 24.8".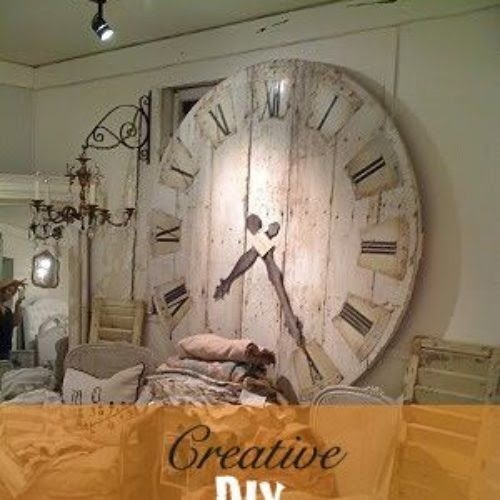 The big, massive and phenomenal wall clock is an excellent way to create a uniquely original interior. Beautiful details and Roman numerals on the dial make it look perfect. The solid form of the clock and shield blend perfectly with any interior.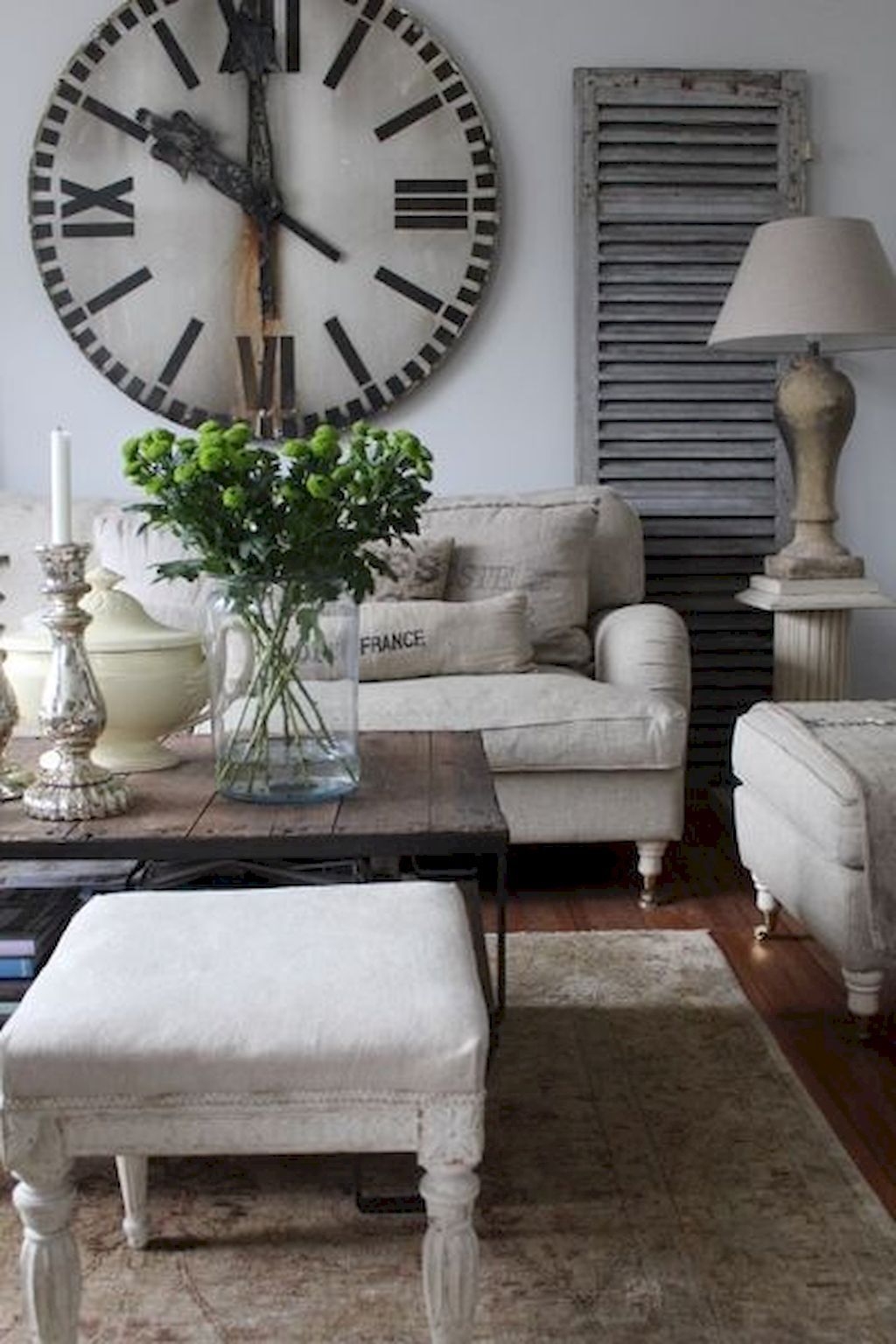 The gorgeous interior with the large and big clock on the wall turns unrecognizable. Elements in white and neutral shades perfectly match the black Roman numerals on the clock face, so the whole is very harmonic.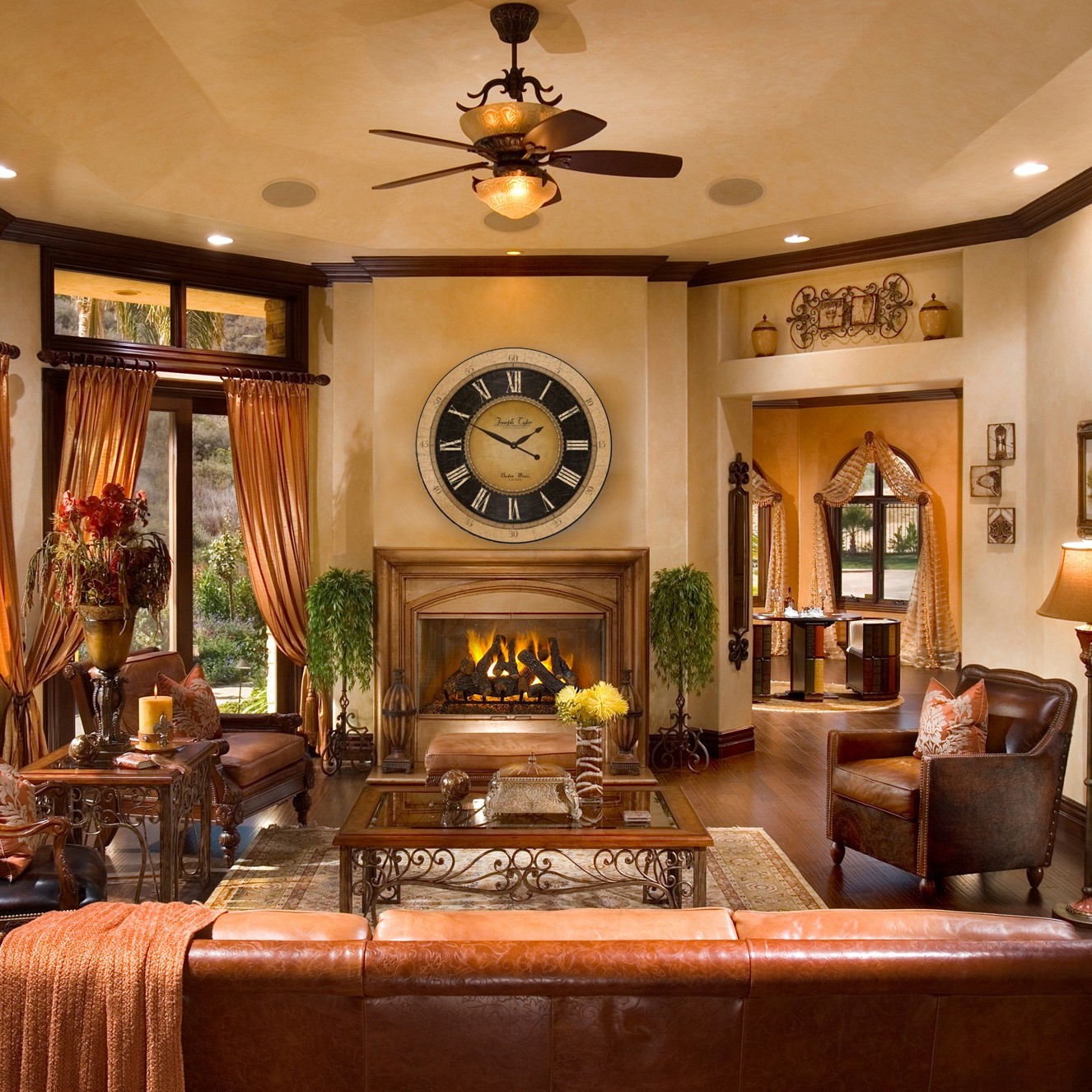 Large Wall Clocks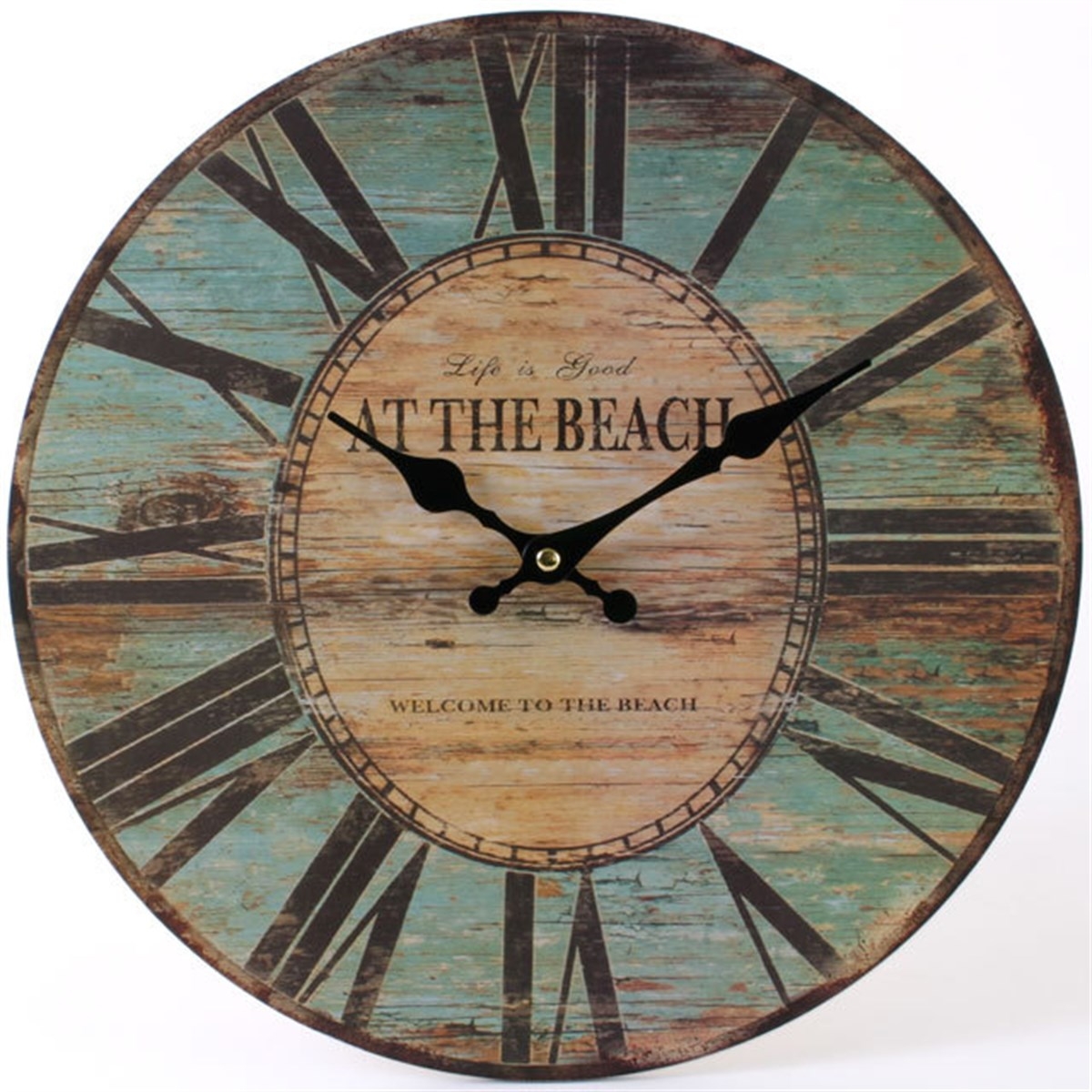 Large Wall Clock Kitchen Retro Picture Shabby Chic Cafe Decor Vintage Beach NEW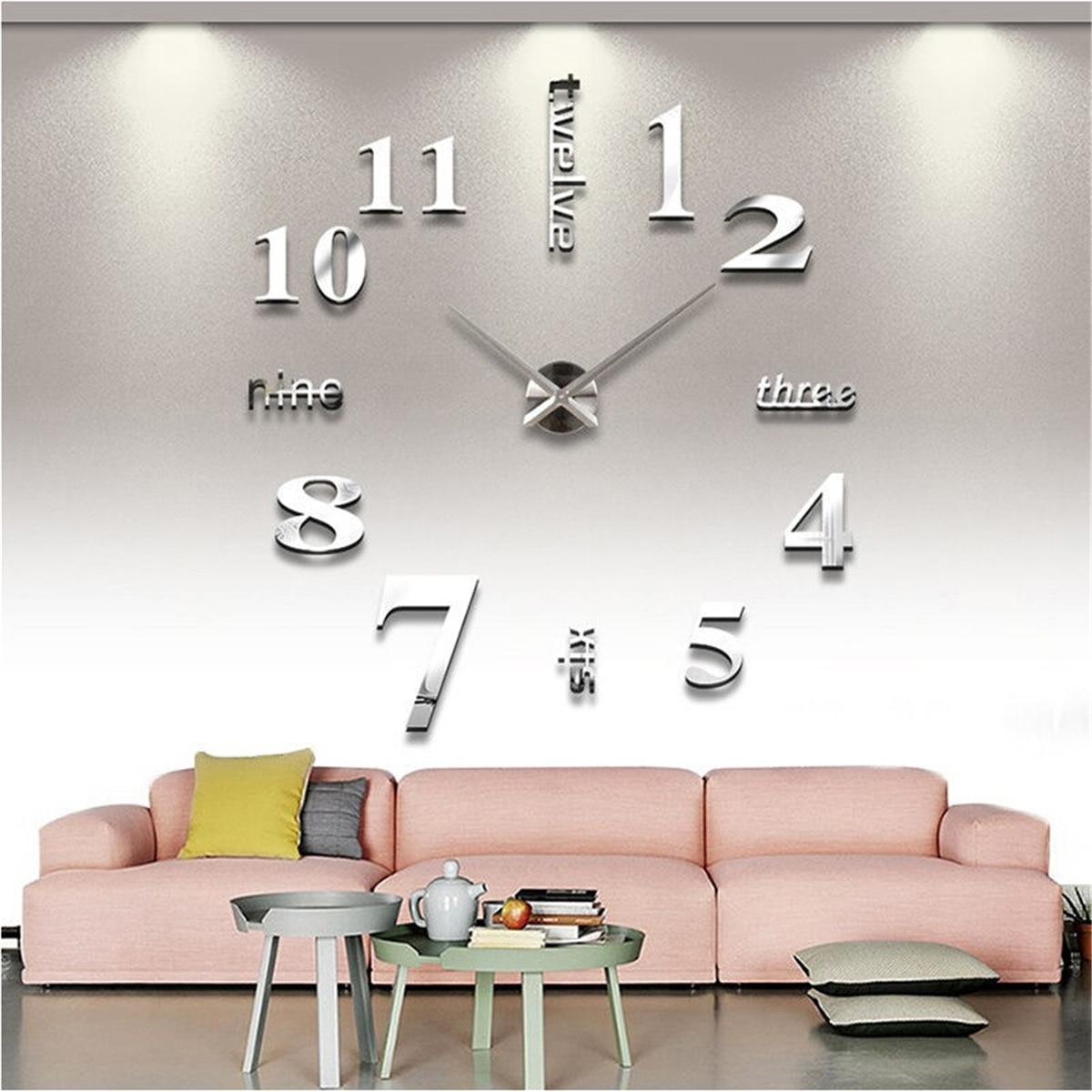 This eye-catching 3D wall clock includes an alloy clock face, aluminum clock pointer, and EVA foam stickers. Finishing size of the clock depends only on you, allowing you to place it on both smaller and larger walls.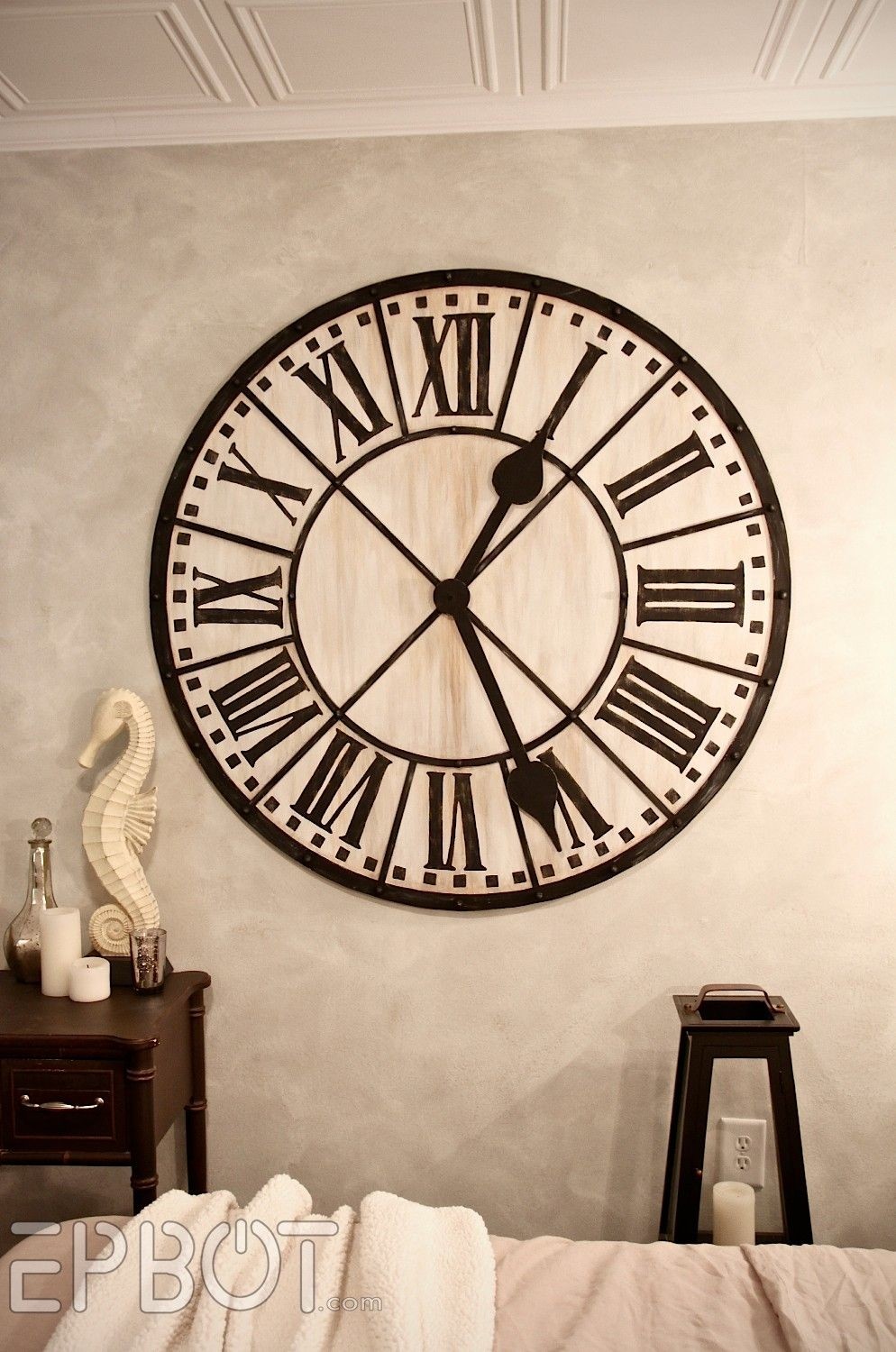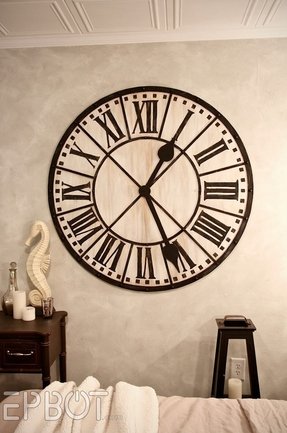 Giant wall clock in vintage style. Circular shield is made of wood and fitted with Roman numeral. Sophisticated decoration for any interior according to taste.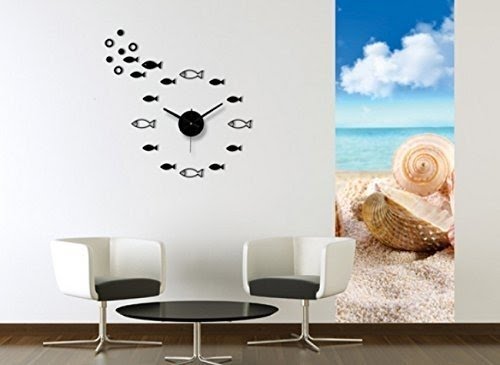 Do It Yourself wall clock. Perfect as a gift. Just choose the style and you get a set of plastic elements with a clock mechanism - you may place it on a wall just as you wish, creating a geometric or irregular pattern.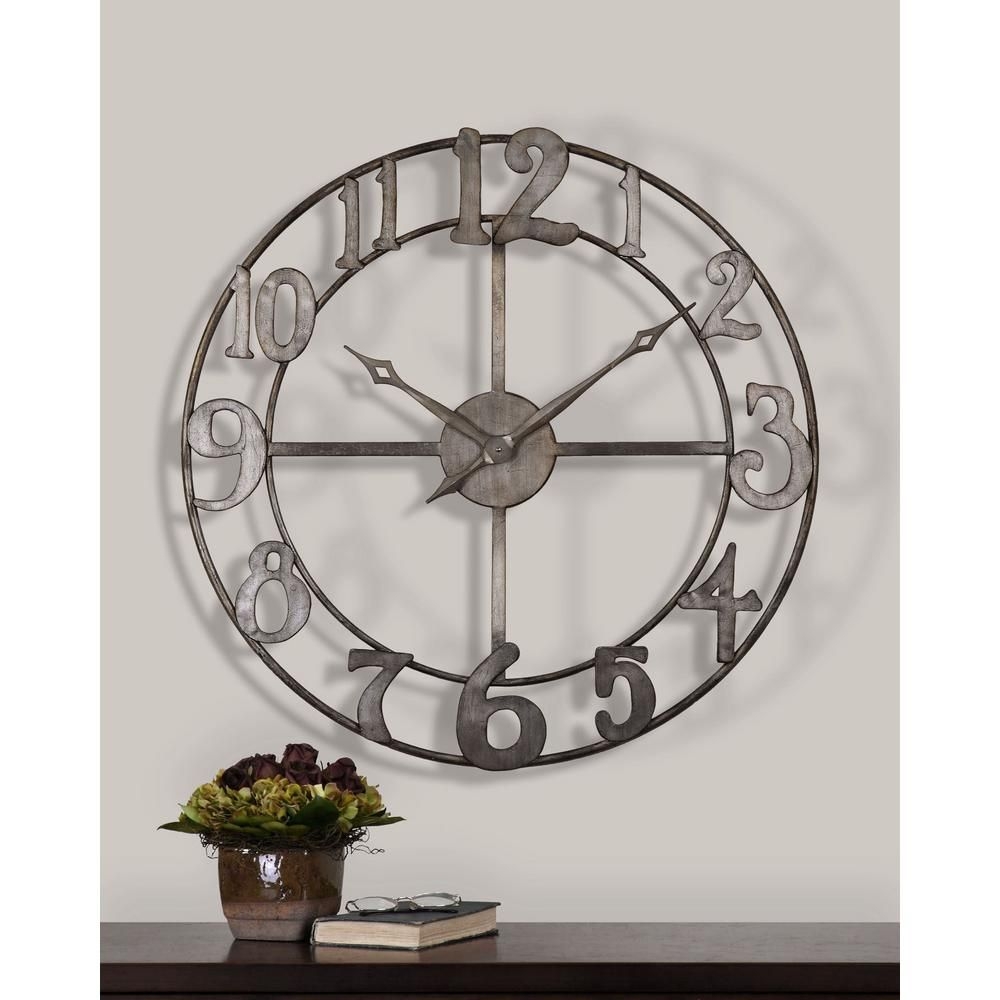 An attractive antique style wall clock with a battery powered quartz mechanism. Its large open design round frame is handmade of forged metal with an aged bronze finish. It features big stylised Arabic numerals and arrow-like hands.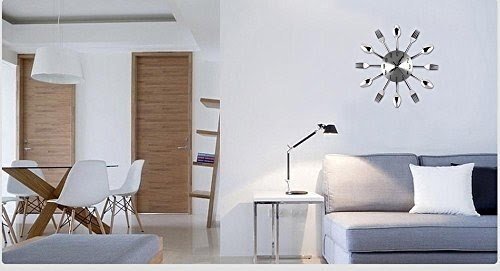 Stainless steel is a crisp material consociated readily with contemporary interiors. No wonder that this large decorative wall clock with extravagant cutlery frame draws eyes in this minimalist modern interior.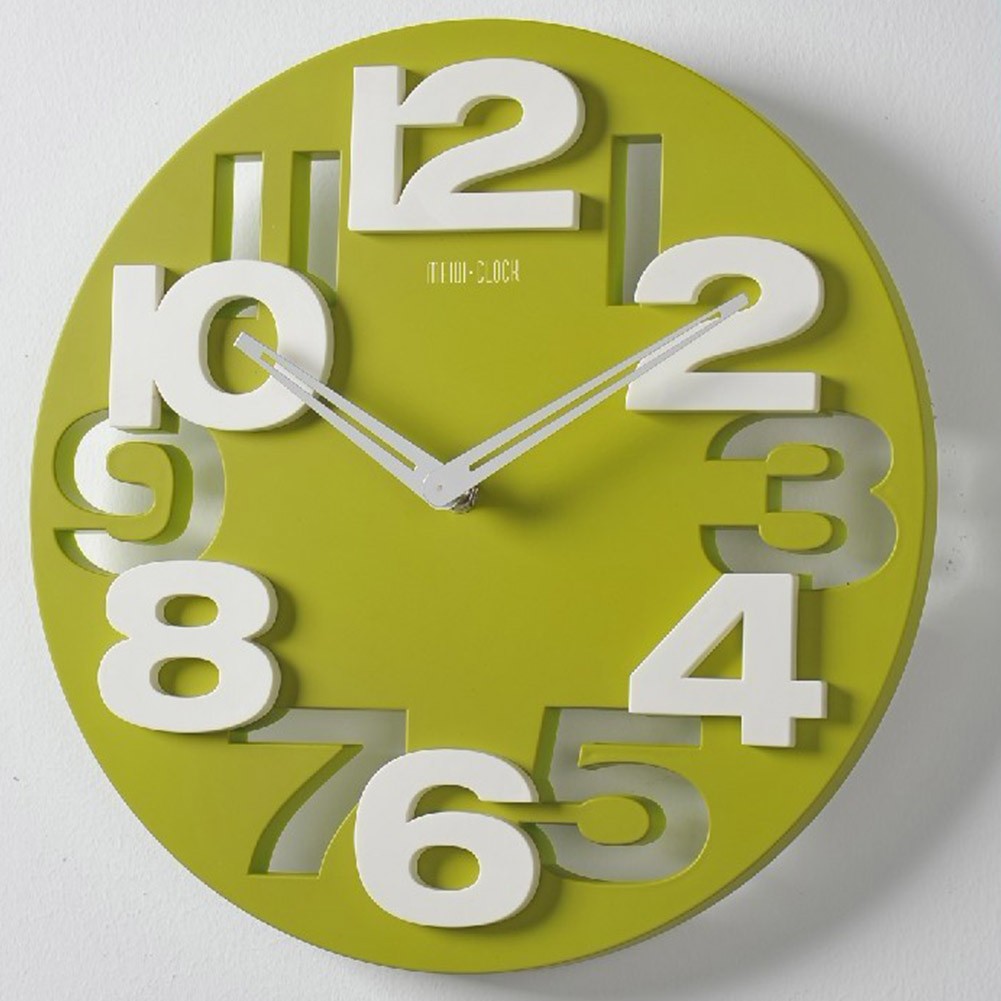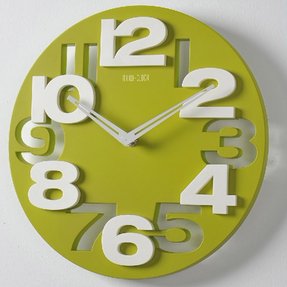 This type of product plays a very functional and decorative role. It is a wall clock that is made of durable hard plastic. It has got big 3D digits that are easy to read. Its mechanism is problem free and effective.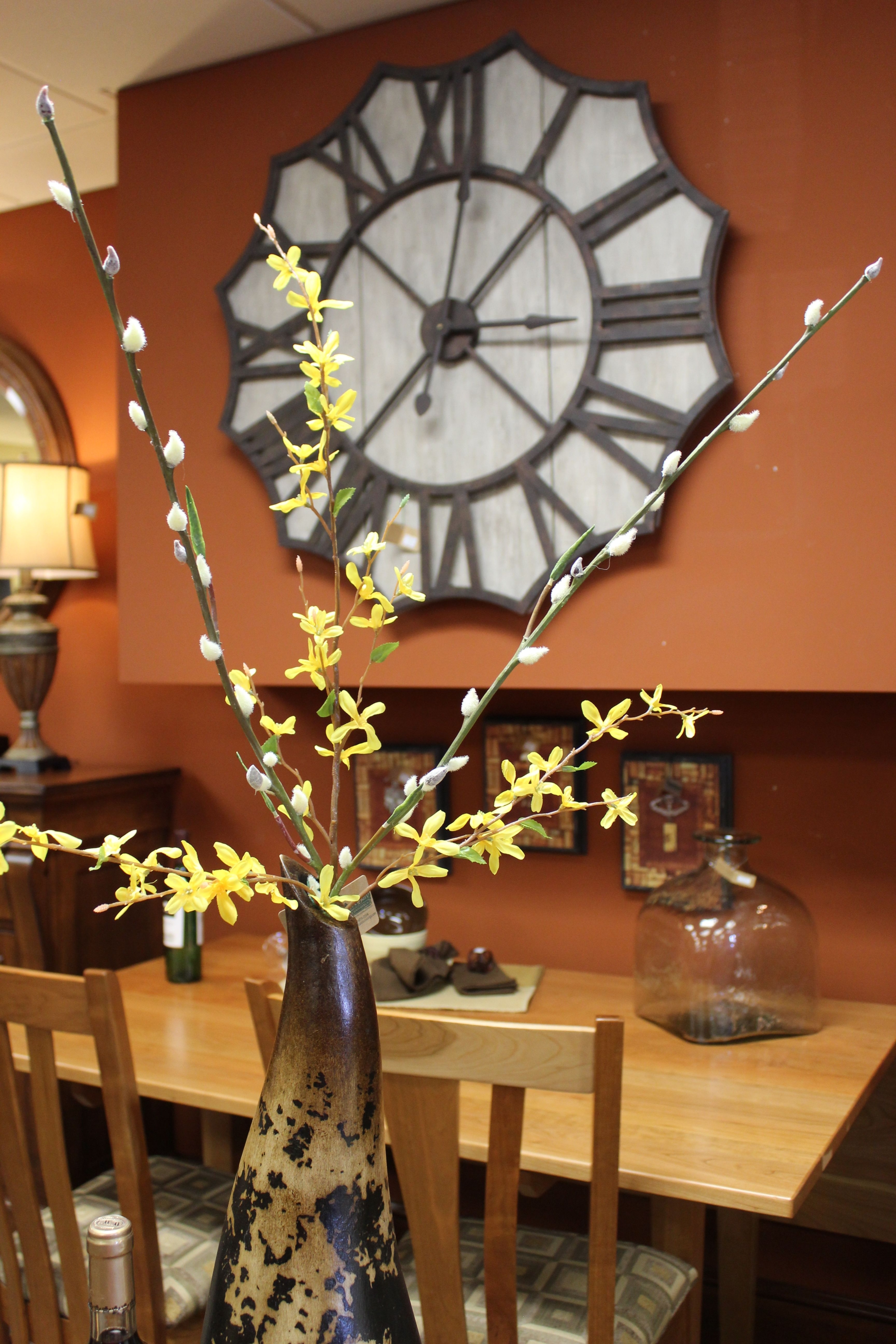 A nice, decorative and functional element of home decor. This wall clock features a large size and it includes Roman numbers. They are readable from large distances. Mechanism of this clock is reliable.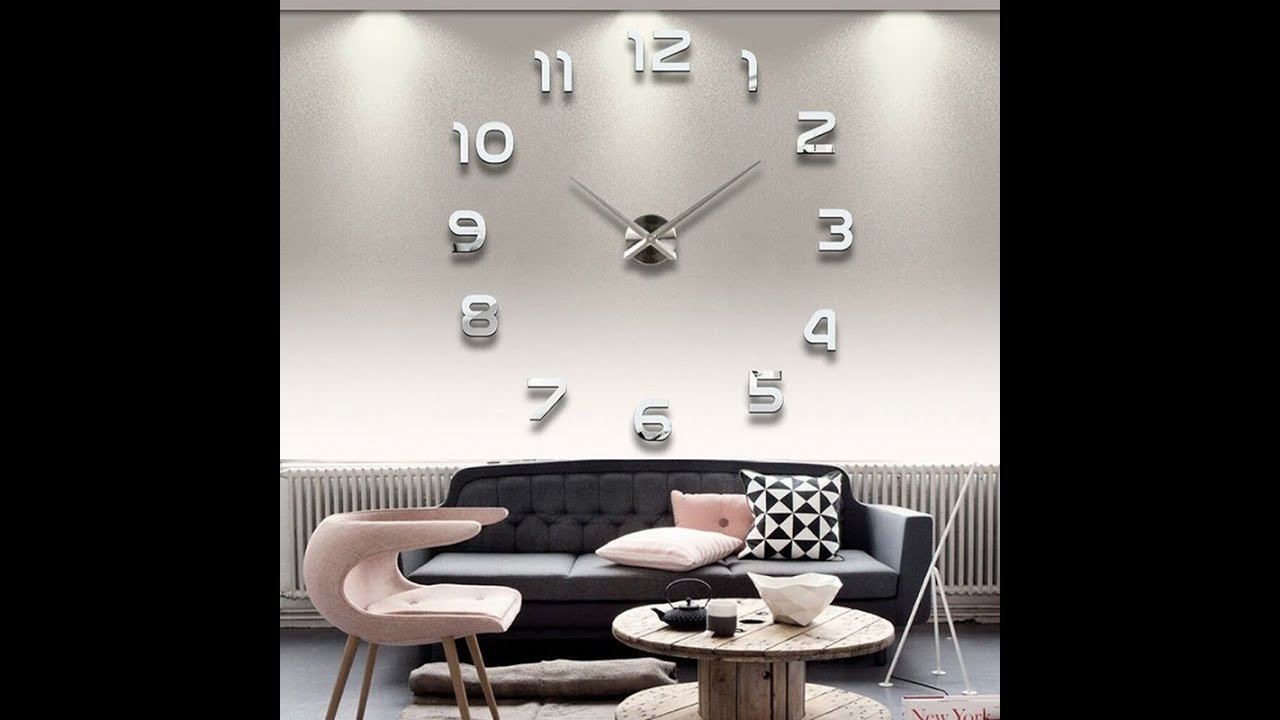 This type of product is a frameless wall clock. All numbers can be mounted separately on the wall, so the stylization is very original, according to the size of the wall and to specific requirements of a user.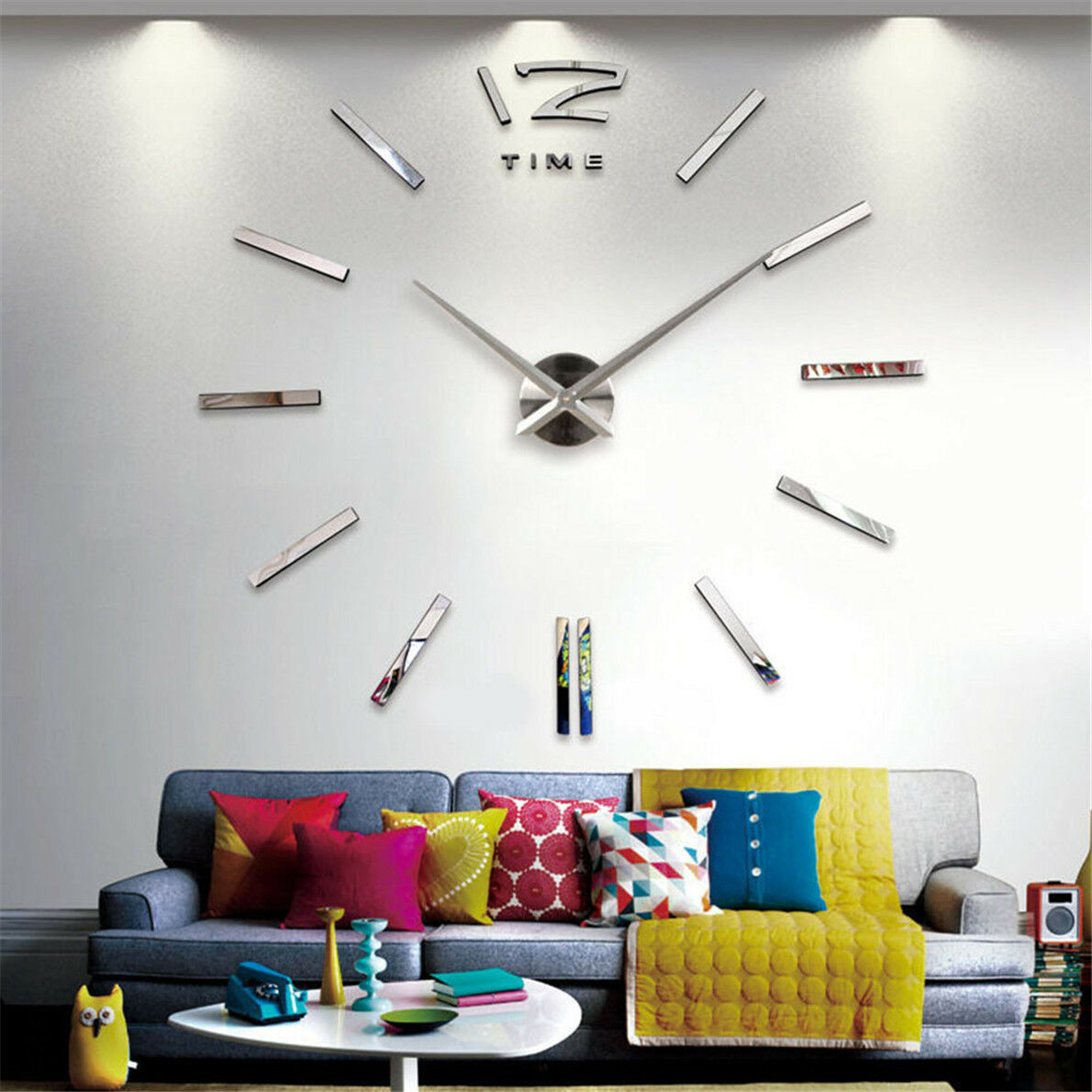 It is a high quality wall clock that has got a frameless construction. The size of this product is very large, so the current time is readable. This kind of clock has got a functional and decorative character.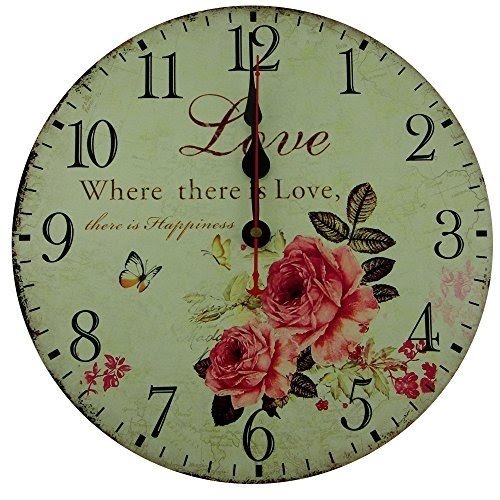 Round wall clock with frameless design and weathered retro print, featuring roses, leaves and butterflies pattern. Outfitted with stylized black hands (second hand is red) and having black Arabic numerals.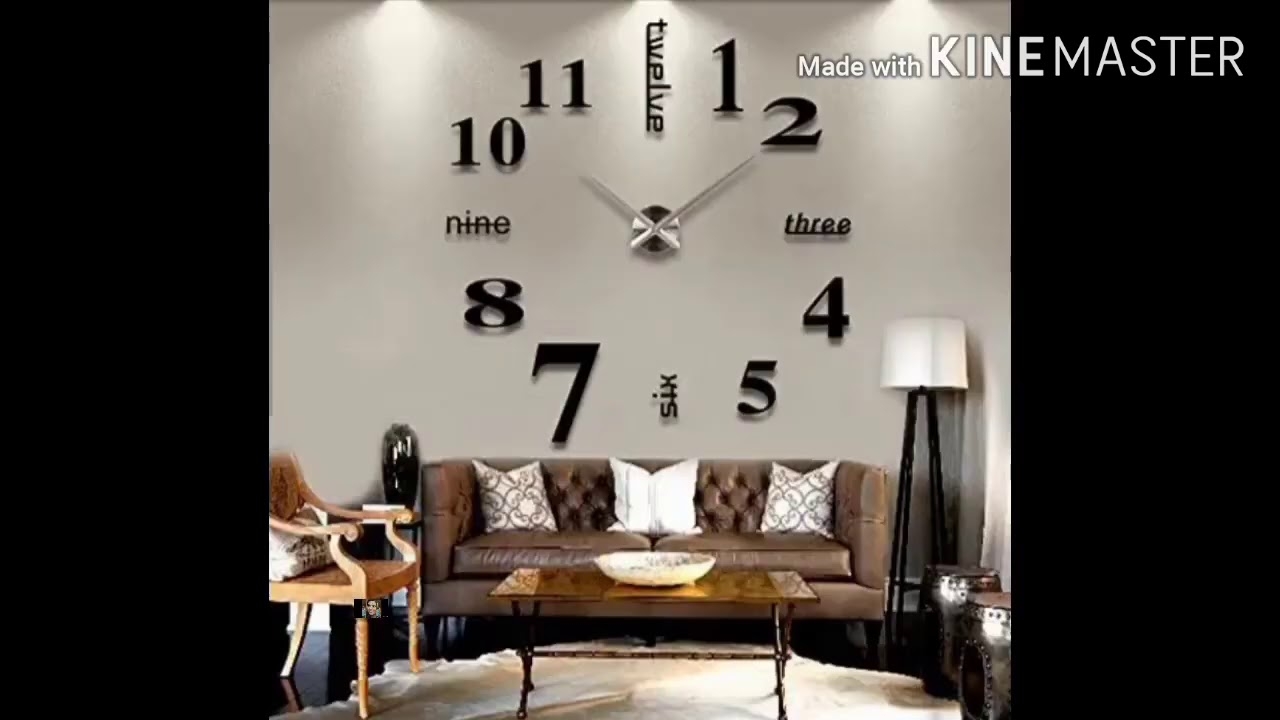 This kind of product is a high quality wall clock with XXL large mirrors that allow for the arrangement according to specific requirements of an owner. This frameless clock is a very original and unique idea.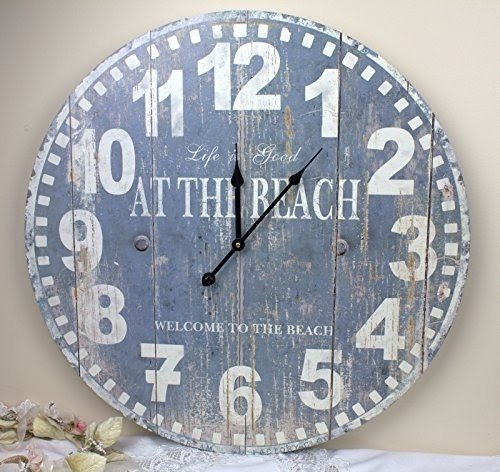 Weathered wooden clock, inspired by nautical theme and sea-faring lifestyle. The sign placed on the face reads "Life is good at the beach" and "Welcome to the beach". The backdrop has been painted blue.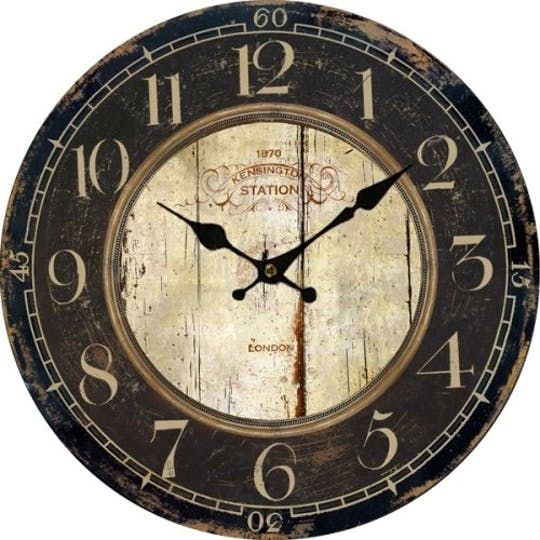 A classic design of this lovely wall clock will transform your home into an industrial piece of art. Its antique round dial is stylishly weathered and has 2 black metal hands running around Arabic numerals.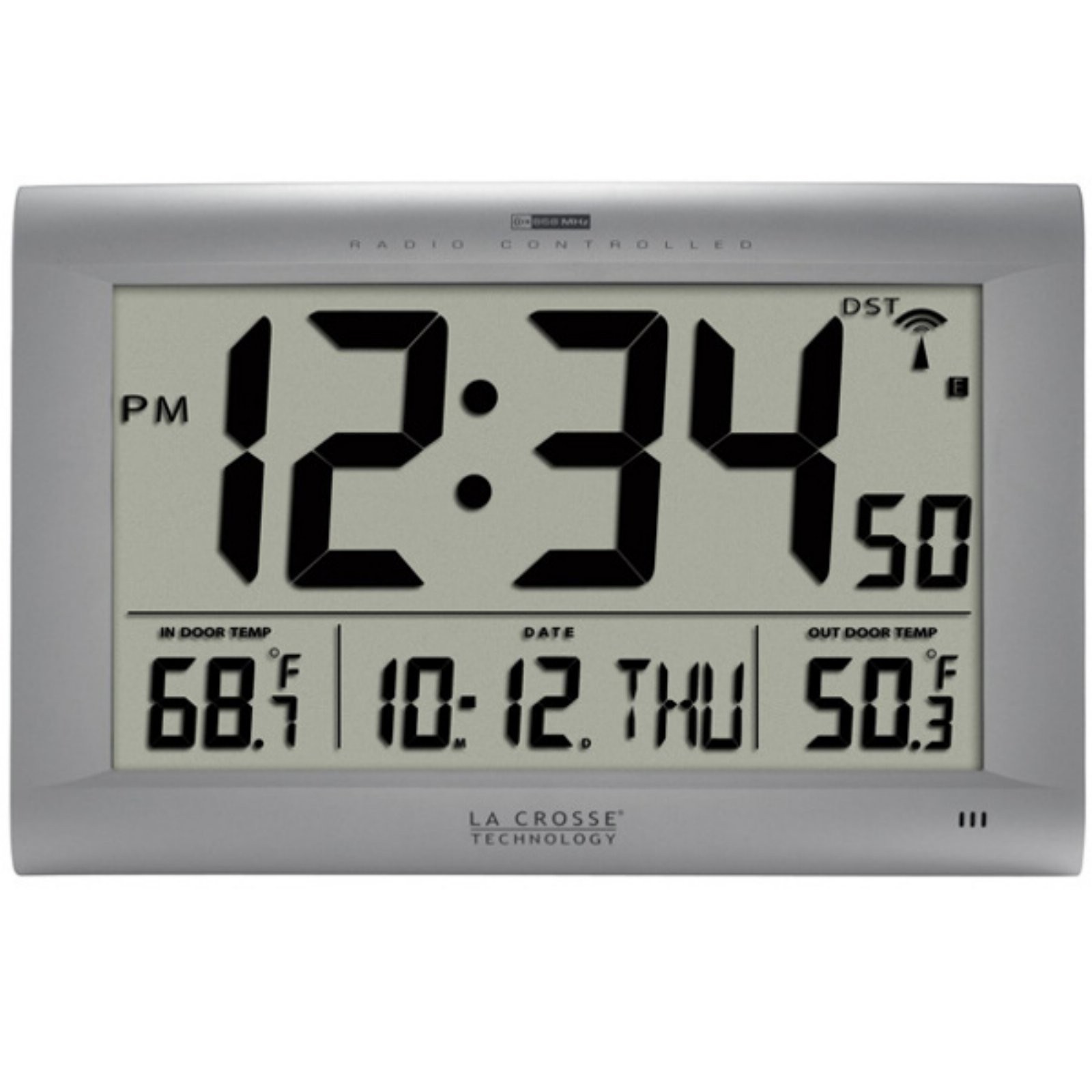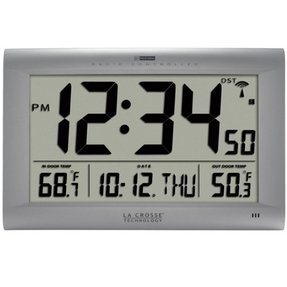 It is a contemporary digital wall clock that has got an out temperature, silver finish and atomic time and date. It is a fantastic addition to your living room, bedroom, kids room, family room and other.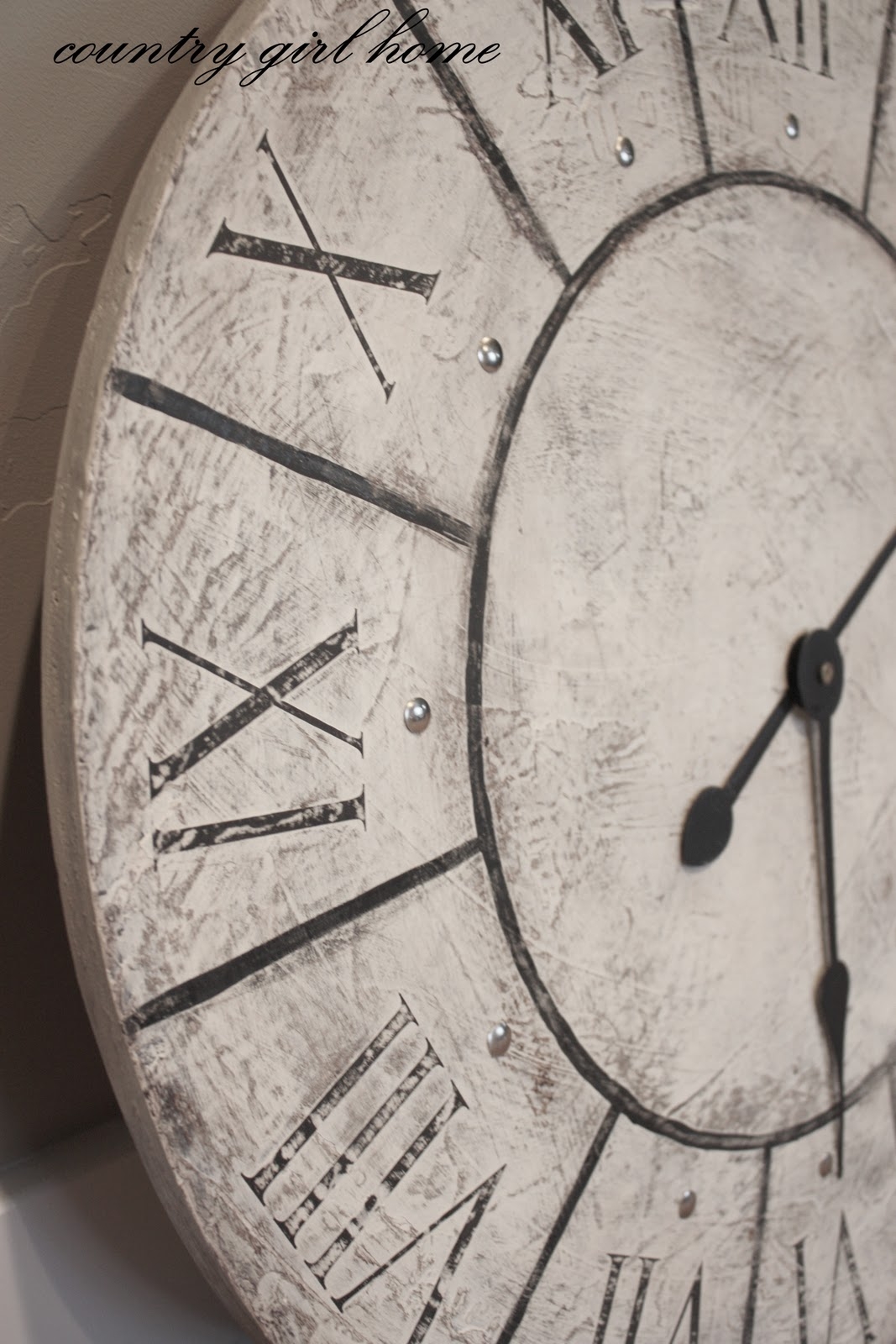 Large wall clock re-do.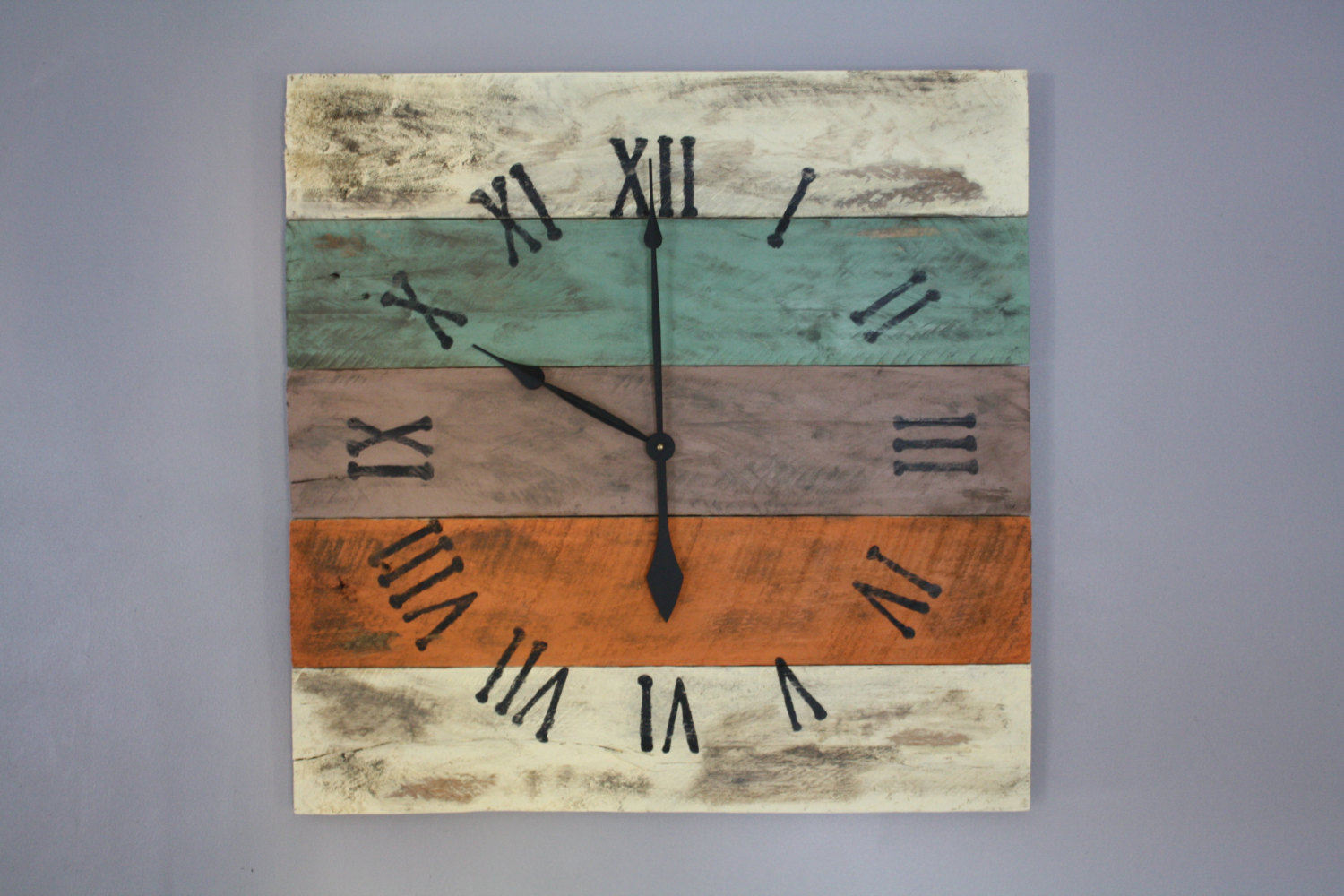 Large Wall Clock, Beach House Style, Reclaimed Pallet Wood CUSTOM paint color or finish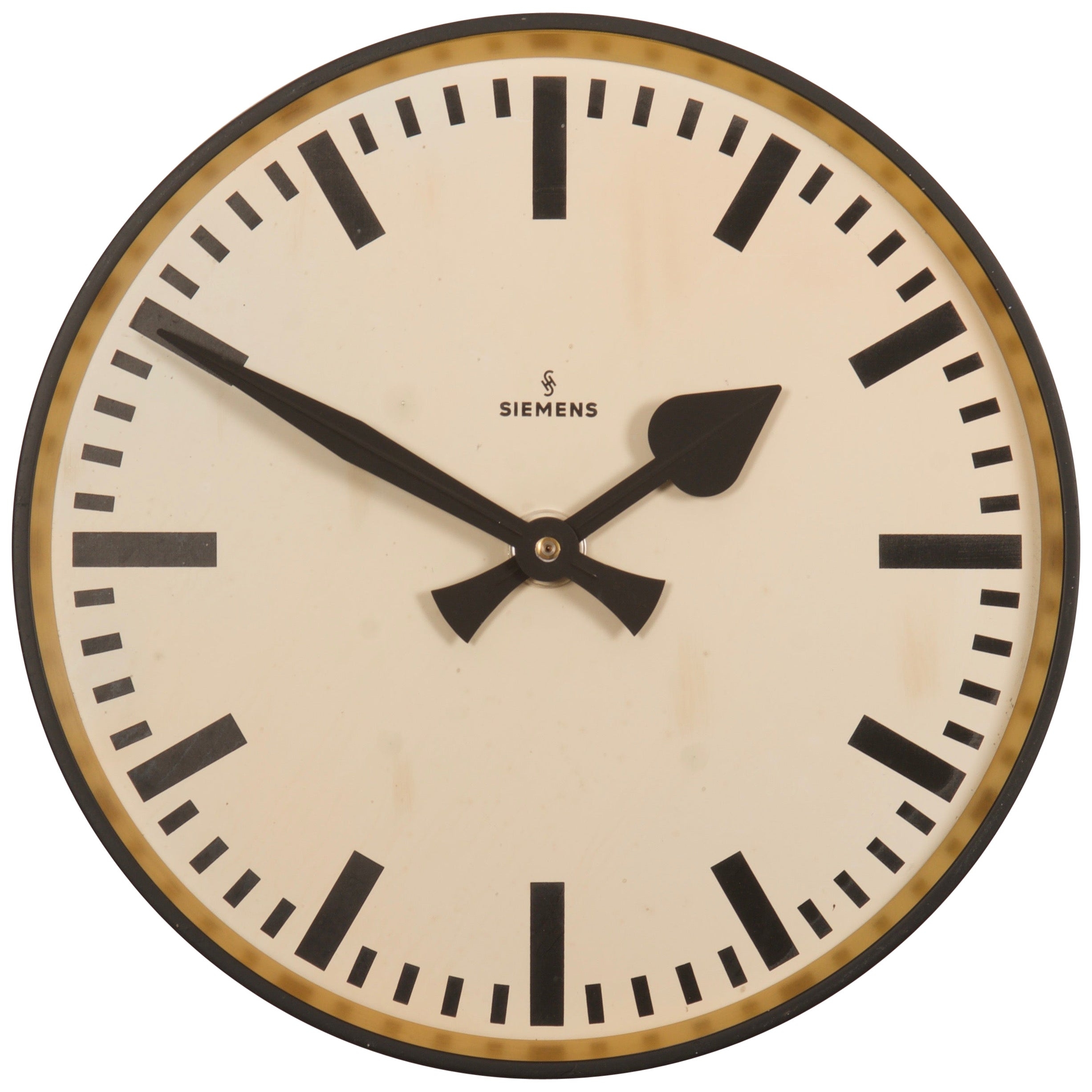 Newgate Putney large wall clock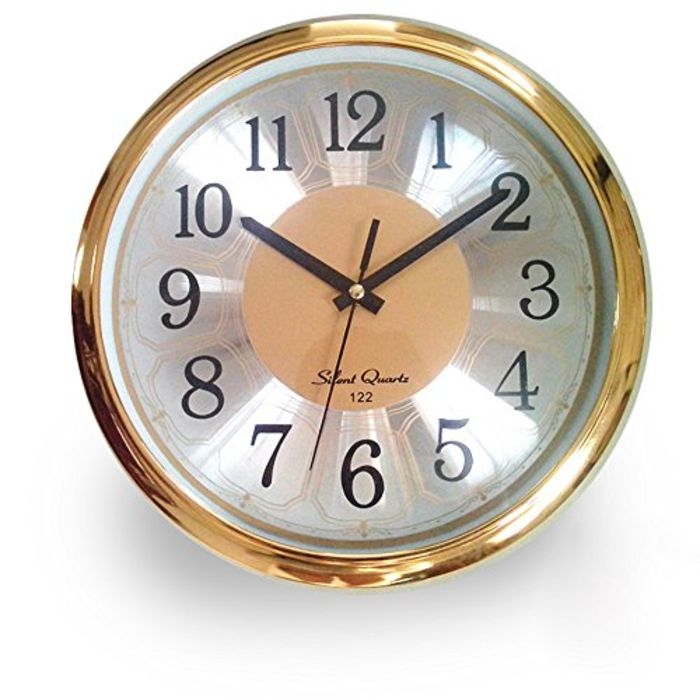 Eye-catchy wall clock made of aluminium. It has round face, black hands and black Arabic numerals. Its design is quite simple, but it grabs the attention thanks to golden and silver colouring, which glints in the sun.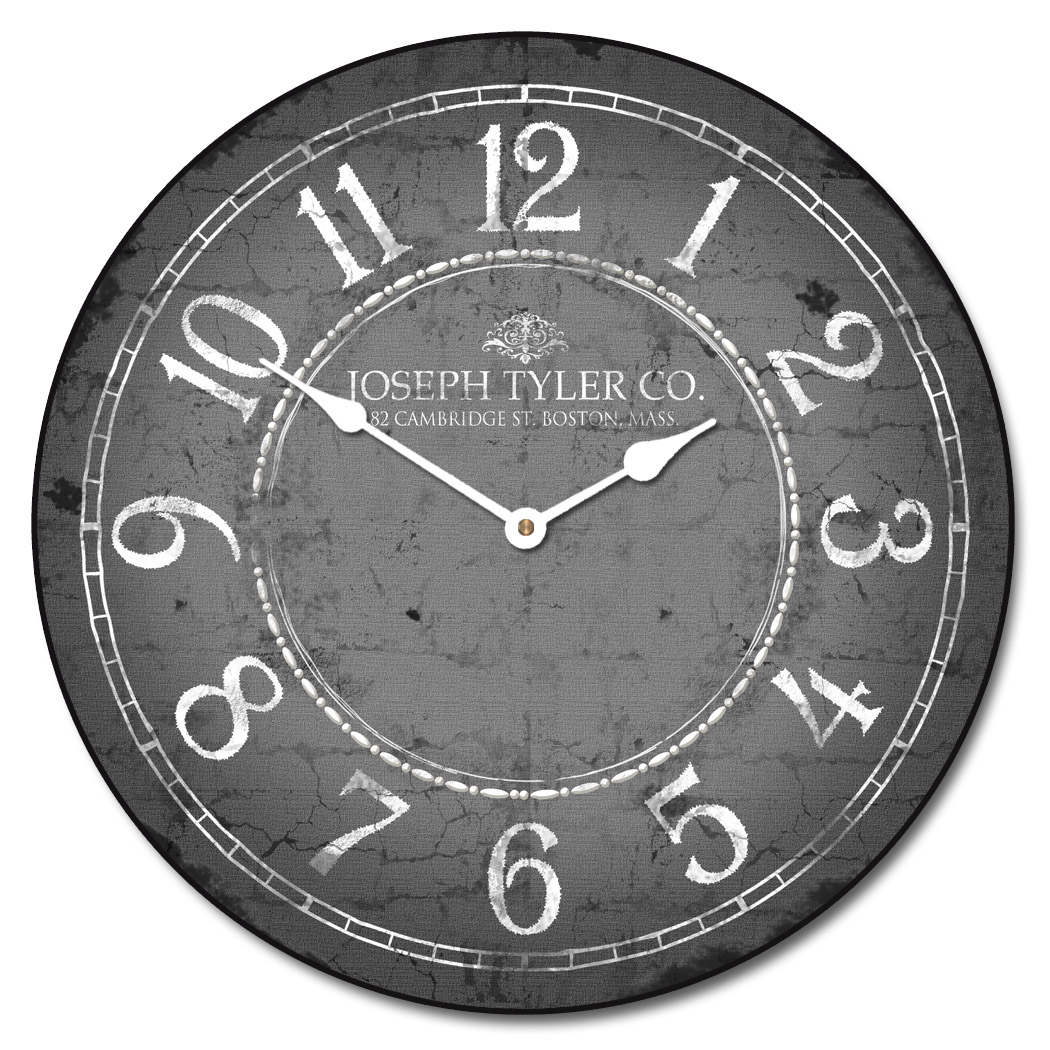 Large wall Aqua & White Clock, 12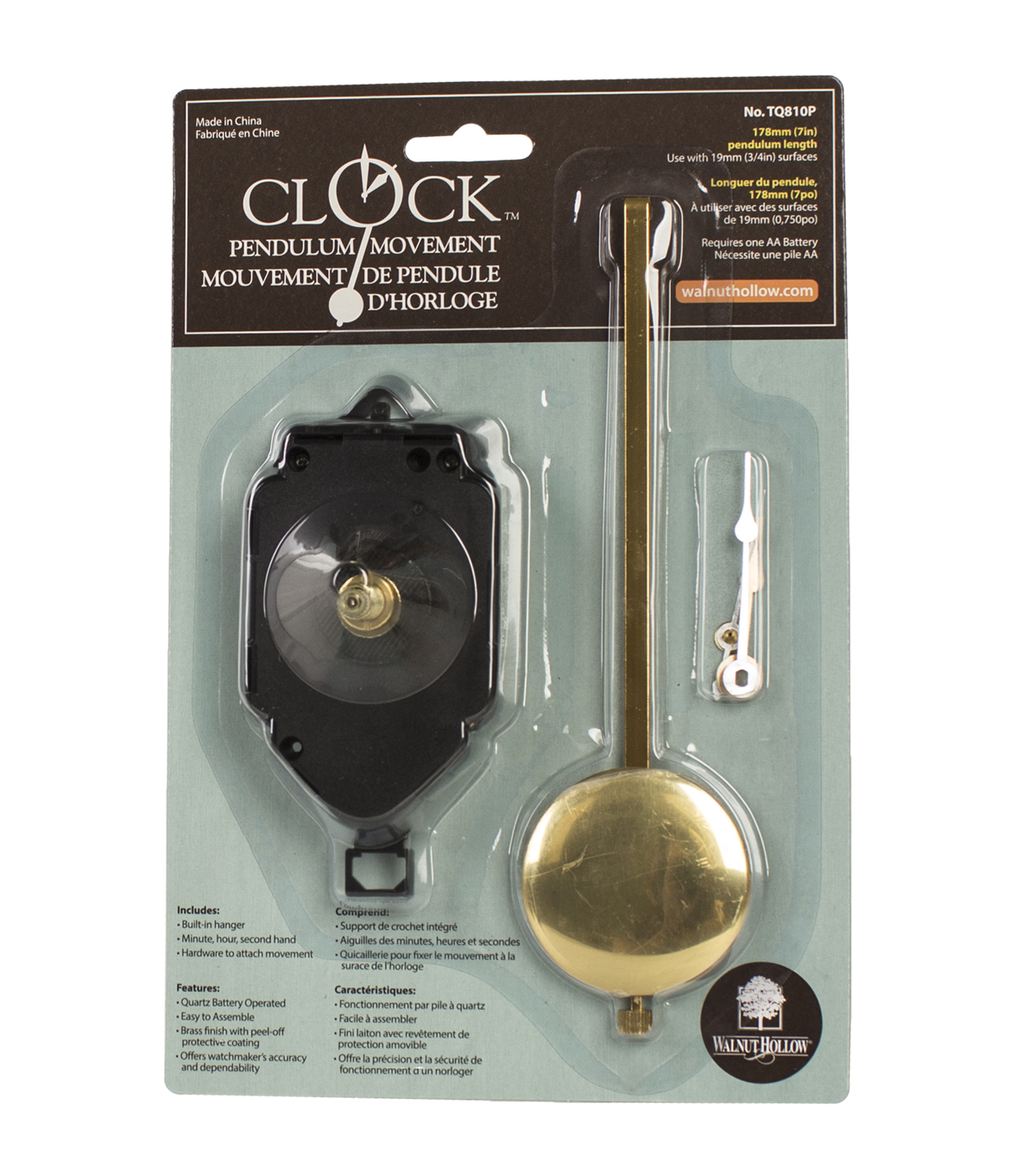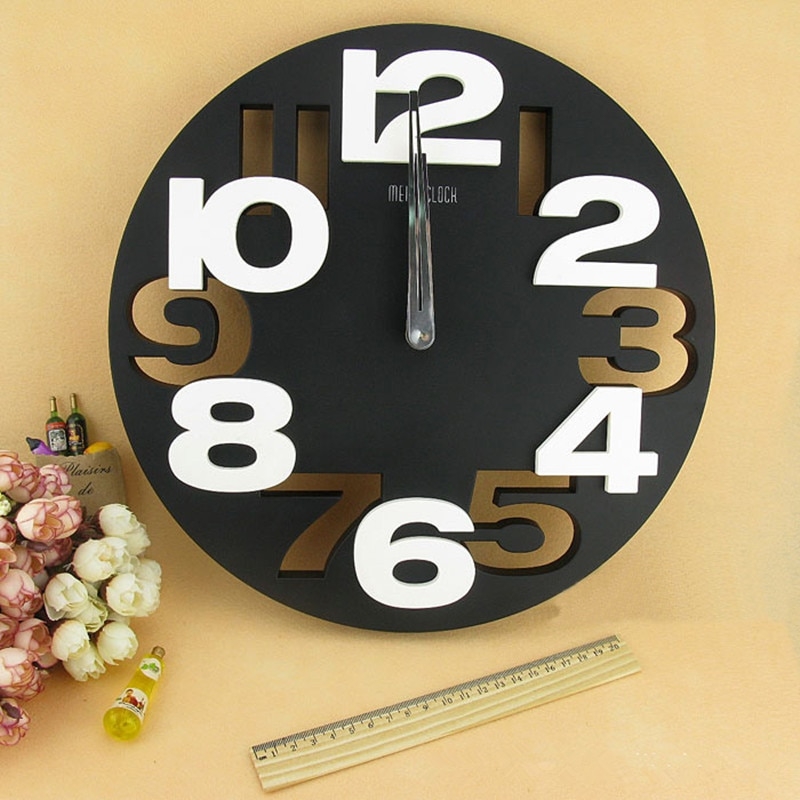 The updated design of this round wall clock grabs the eye and is hard to miss. Big overlapping numbers are finished cream and the others are cut out, and they contrast in a stylish way against matte black backdrop.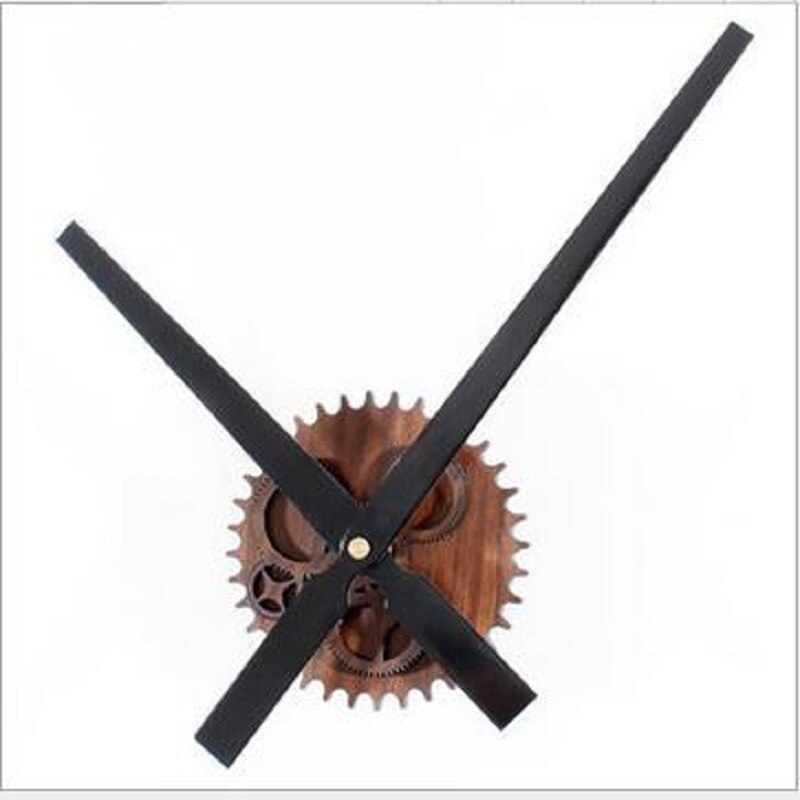 Steampunk style offers a nice choice of accent to embellish a decor with a drop of extraordinariness. This wall clock combines modern simplicity with retro influences. It has no numerals, and big black hands are affixed to a cogged wheel style face.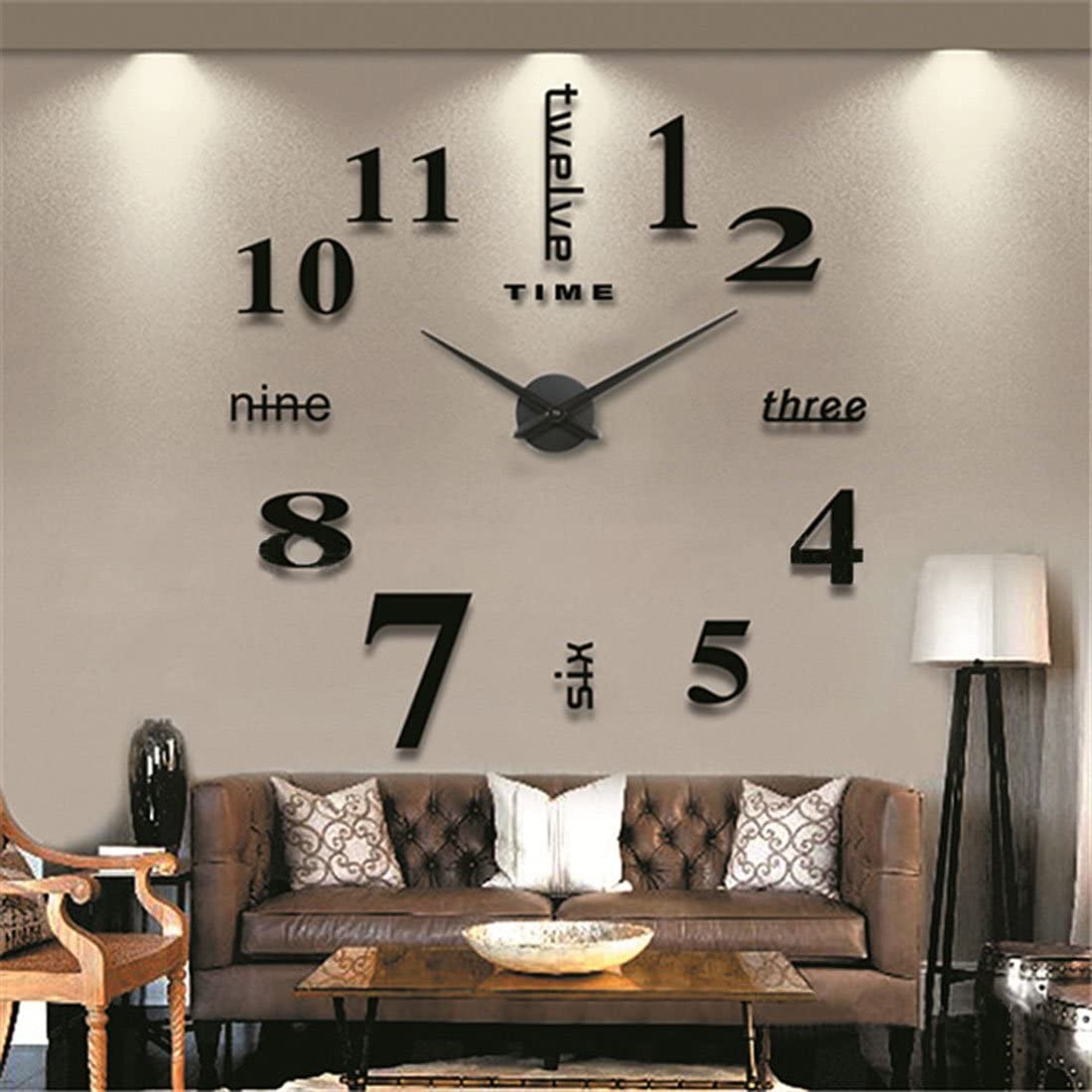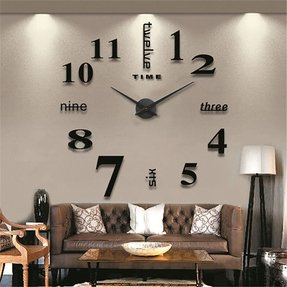 Wall clock featuring large 3D numerals, construction made of durable aluminum and requiring one AA battery. The clock also has original modern design, which makes it a great addition to variety of interiors.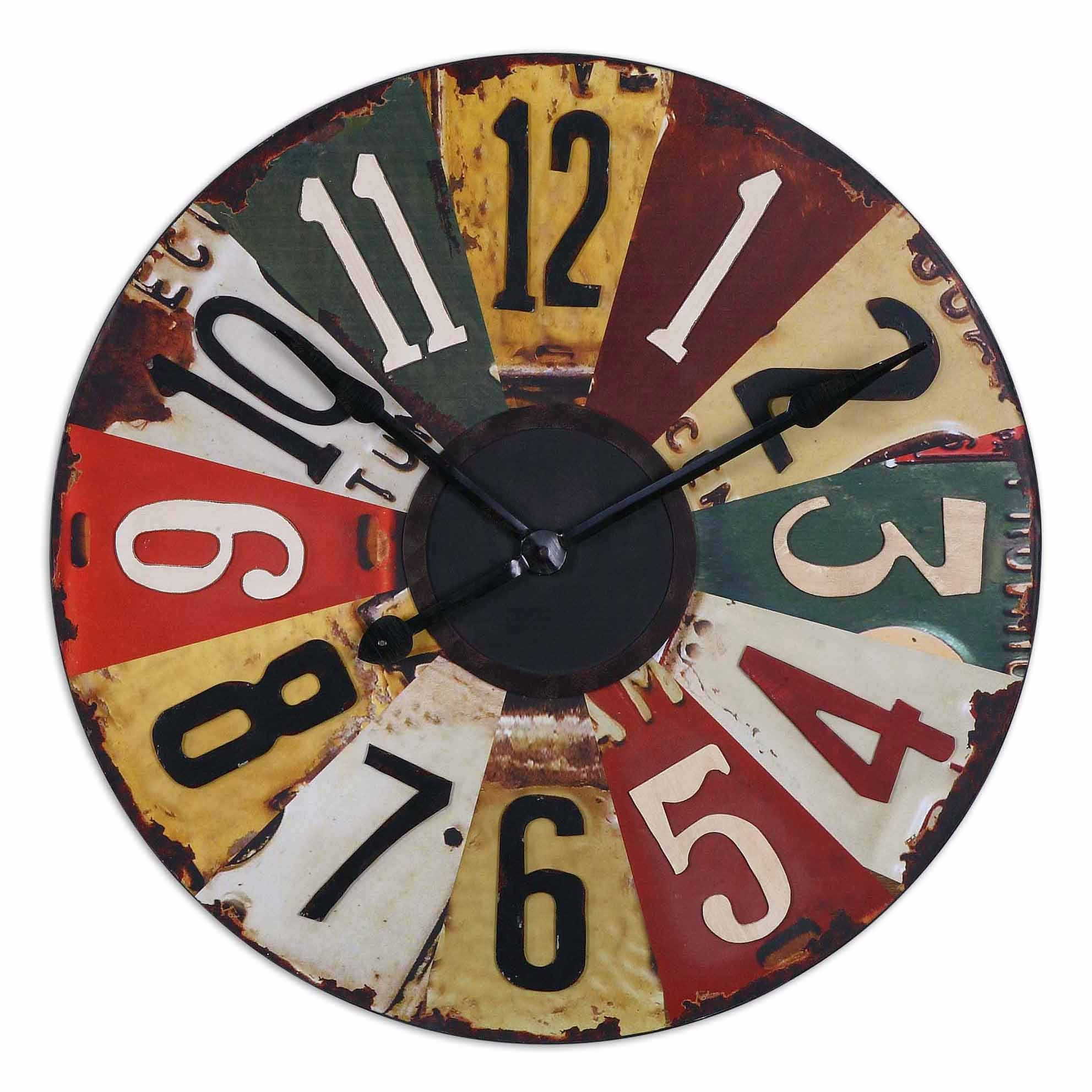 Large Wall Clocks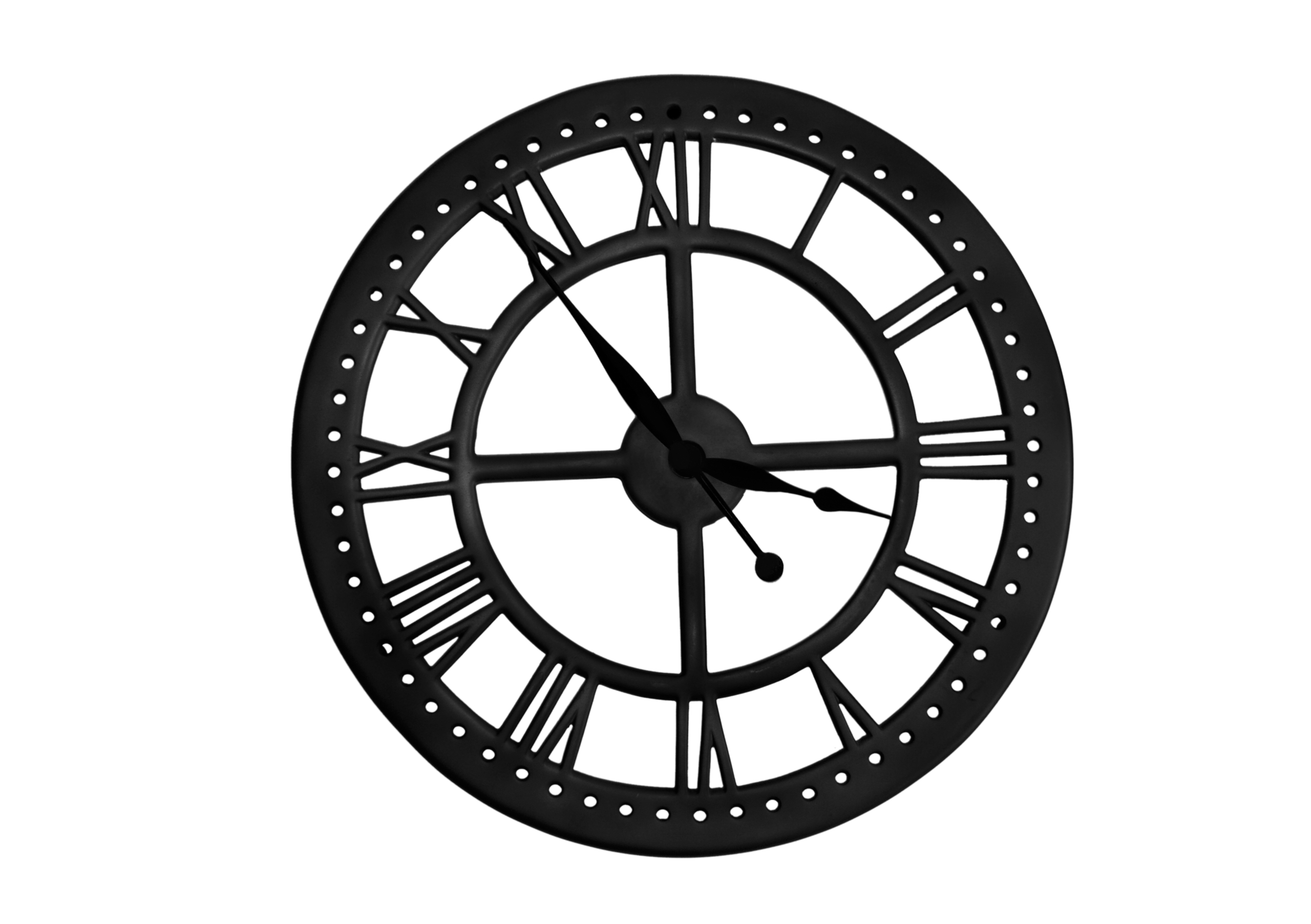 Large wall clock- Regular price $79.99 at Kohl's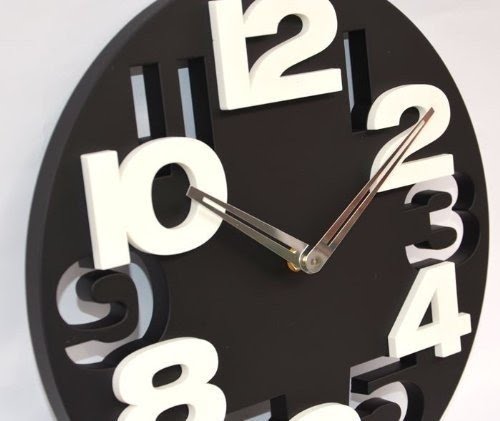 This 3D wall clock is suitable for contemporary homes and offices. Includes hard plastic construction, quartz movement, large Arabic numerals, and adopts hollow-out 3D big digits. Also provides easy wall-mounting.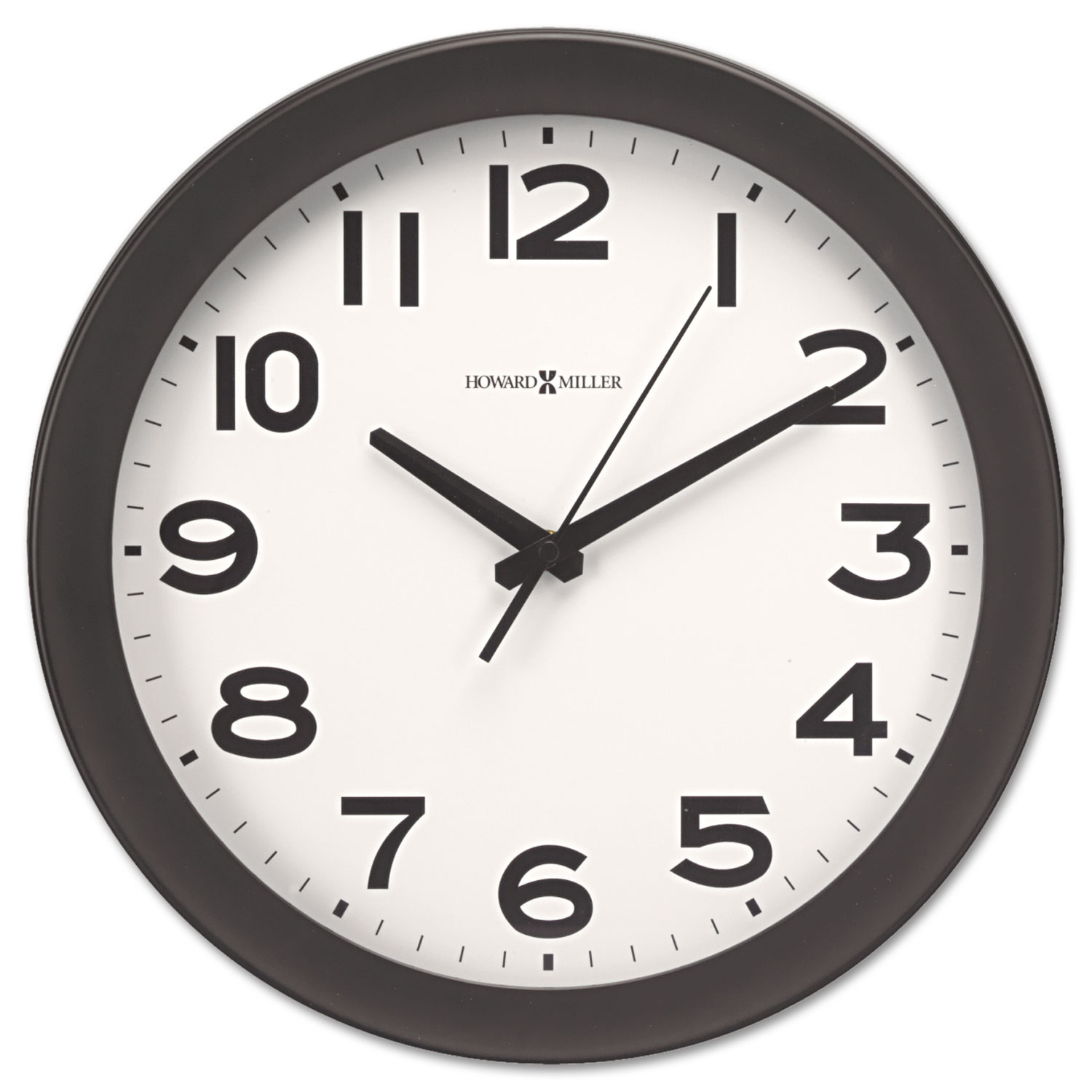 This type of wall clock is a very functional and reliable product. It has got a round shape and Arabic numbers that are easy to read. The overall size of this clock is 1.8 x 13.5 x 13.5 inches and its mechanism works very well and without problems.
I love beautiful staircases - my BHG dream home would have a breathtaking entry with a large, winding staircase and a beautiful chandelier that says, "Welcome home!" @Better Homes and Gardens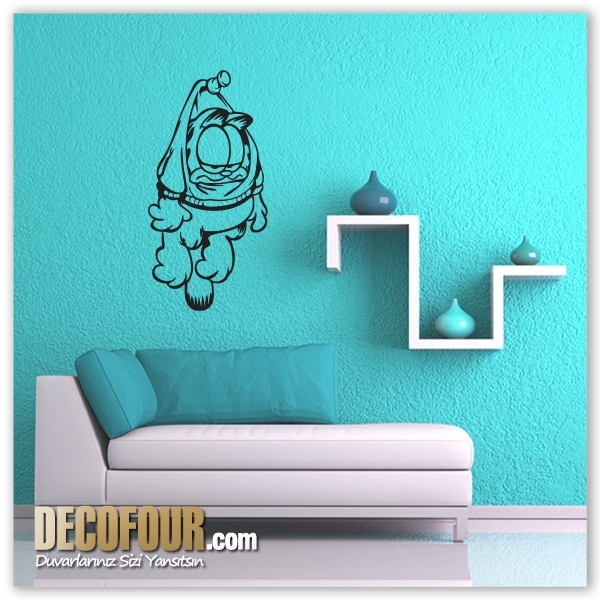 This type of product is a wall clock that is very silent. It has got a modern, contemporary look that has got a high decorative value. It has got simple digits that are easy to read. This clock has got an aluminum finish.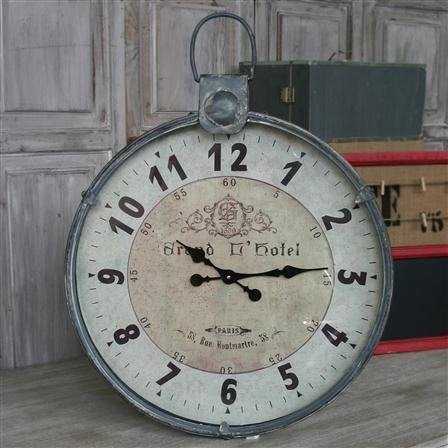 BIGGIE BEST Large Wall Clock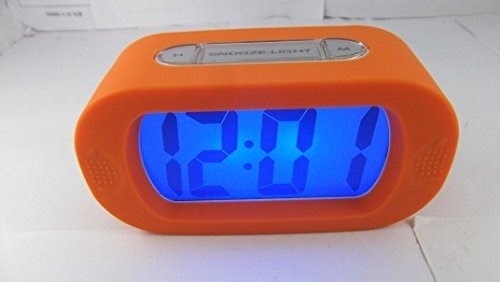 This clock can be used as a wall clock and table clock. It has got a contemporary design, LCD display, orange finish and simple style. It is perfect for your office space, bedroom, living room, kitchen and other.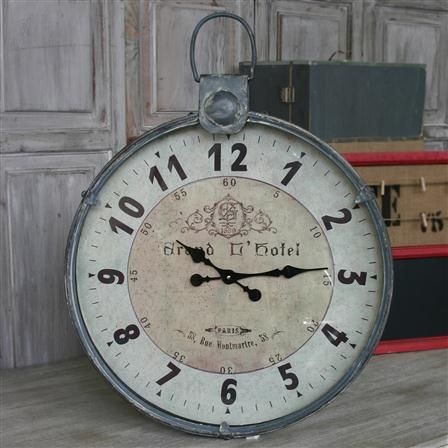 Big clock in family room at Town and Country Living gets a makeover with Annie Sloan Chalk Paint and book pages.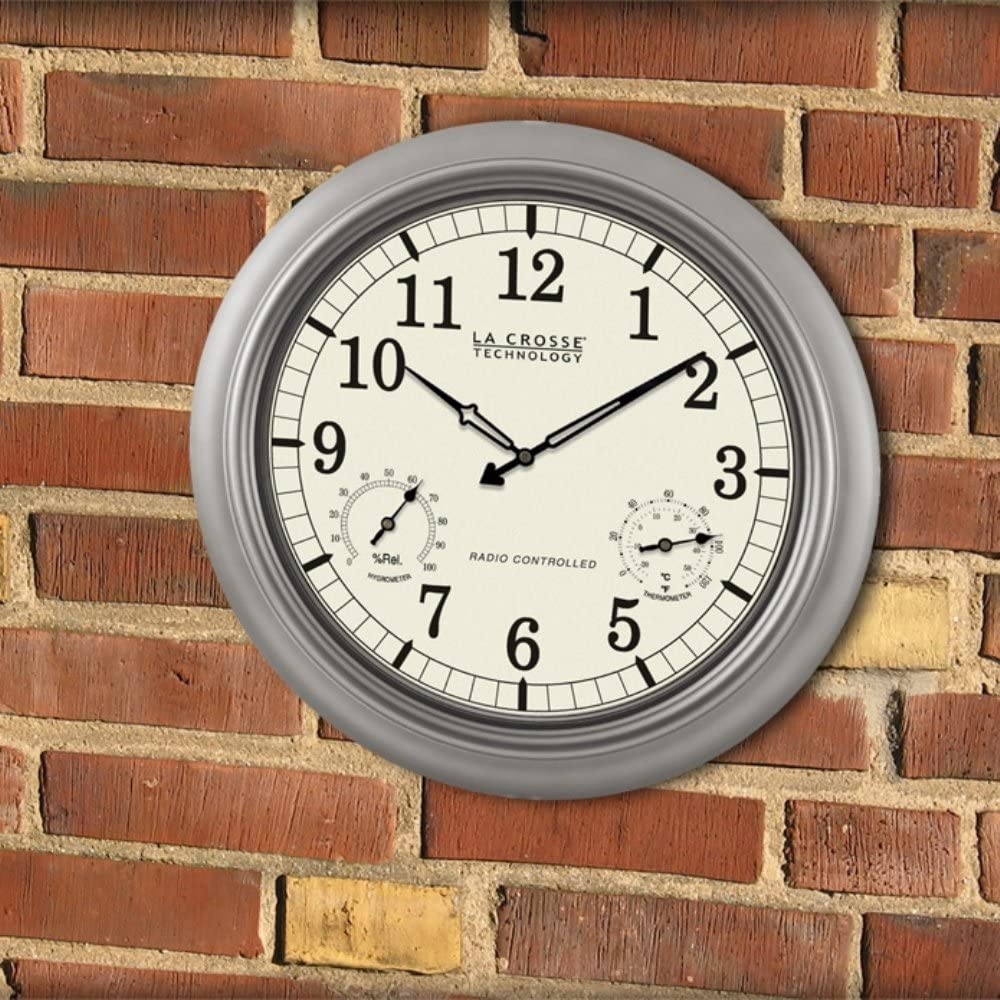 Modern styled (with a drop of vintage influences) wall clock with radio controlled time. The construction and resistance makes it appropriate for interior and exterior use. It is equipped with analog hygrometer and thermometer.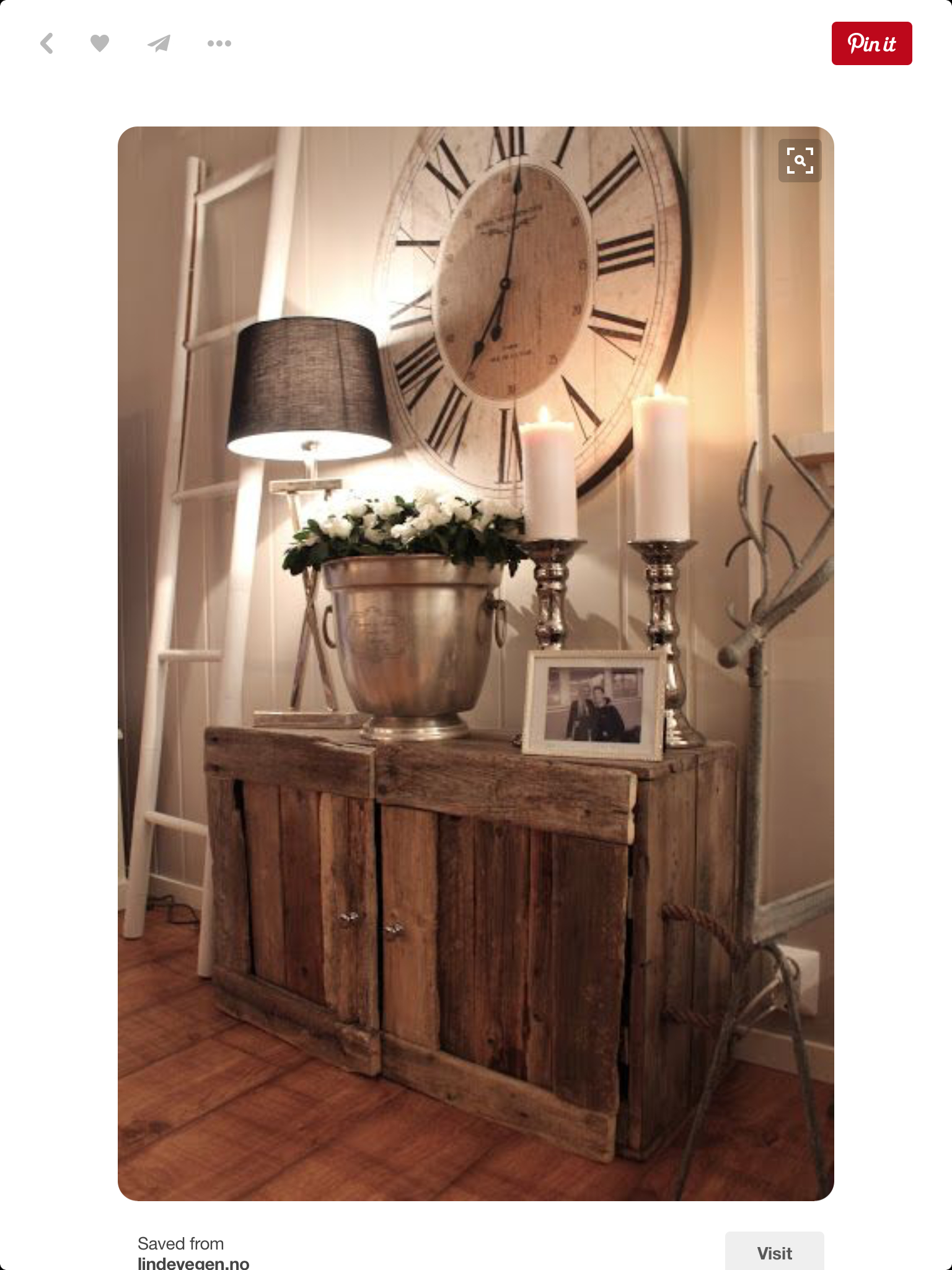 This is fabulous! The rustic cabinet and the HUGE clock, love it! I've been eyeing the oversized clock for awhile...now to just find a spot hmmmmm
Large wall clock...