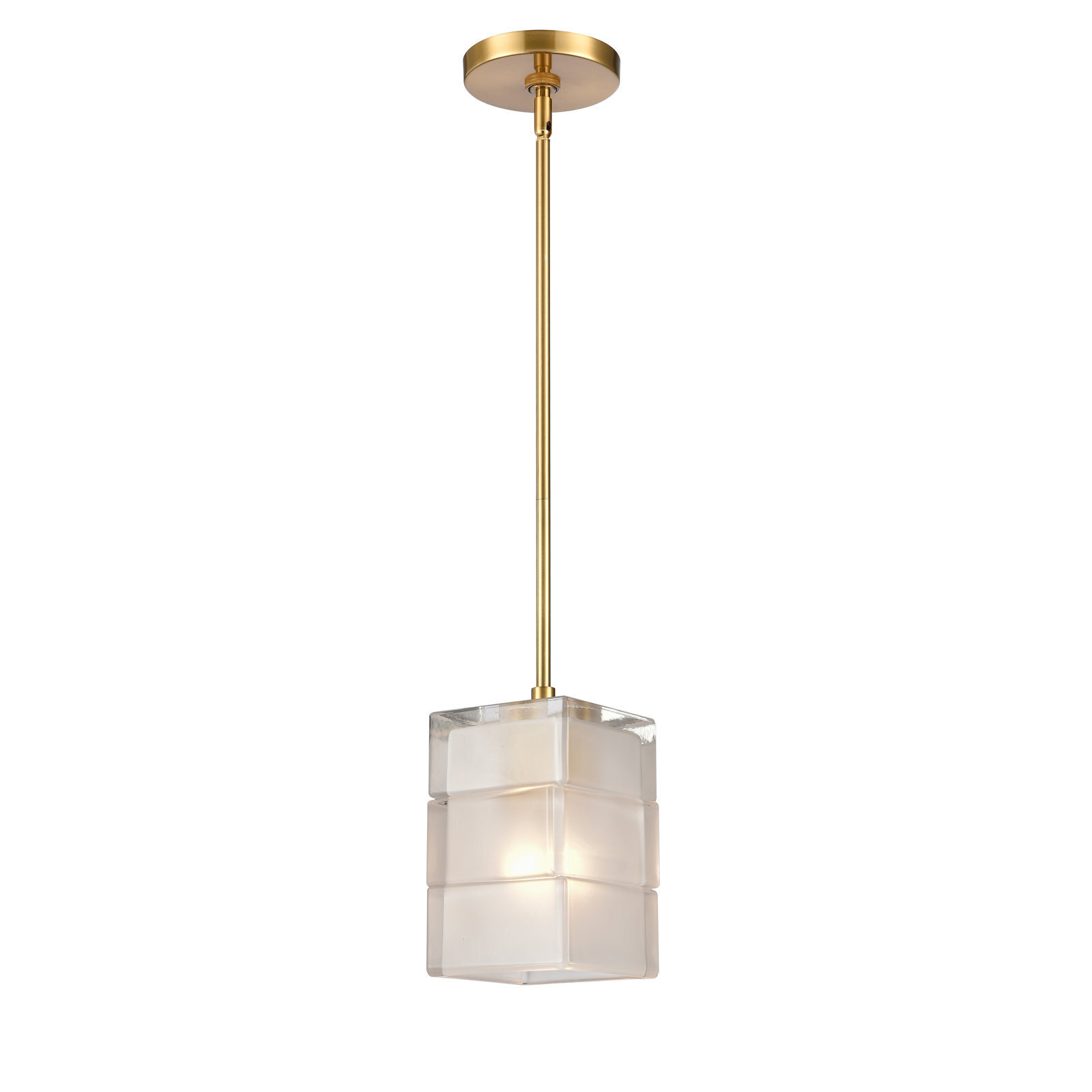 Main glass cube pendant light
This curated design adds a more sophisticated and stylish feel to traditional ice cube pendants. Its rod comes in two different finishes (gold and silver) and is height-adjustable. Ranging from 18" to 54", it can work in any setting, from tall rooms to countertops.
Designer Advice:
Scout for an ice cube pendant light that complements the rest of your room. Of course, these models are a natural match in settings with an abundance of white. At the same time, you could also use the actual rod to mirror your existing metal finishes or accents.
Merchant links are sponsored