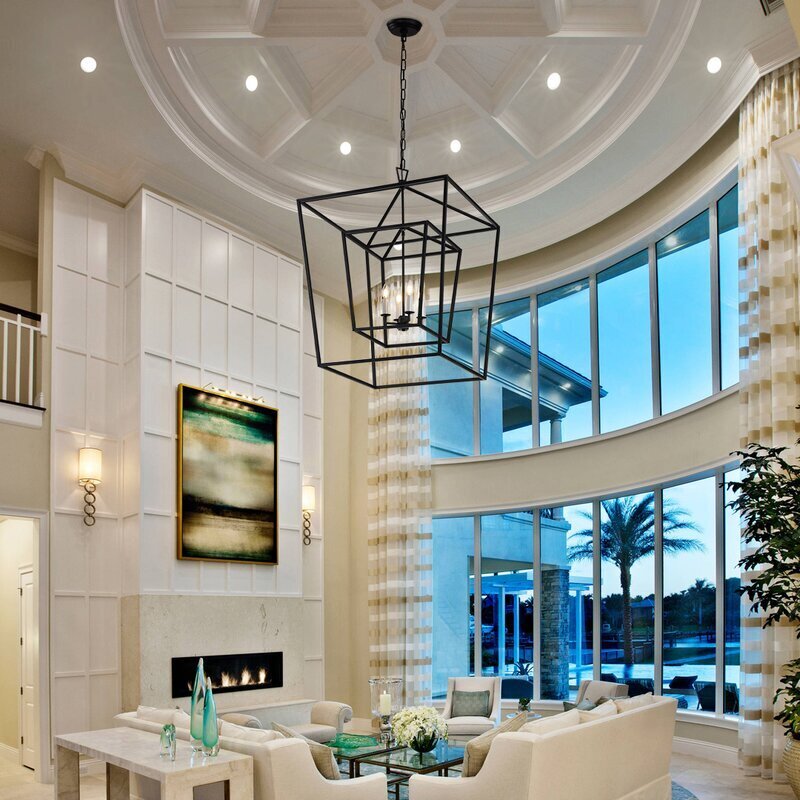 Large Open Cage Foyer Hanging Light Fixture
17 Stories
Large and impressive, this double open cage hanging lantern can make an effective light in your foyer and a stylish decorative accent. The bigger cage measures 36" tall with a 29" width. The four candelabra-style bulbs can be up to 100 watts, providing ample illumination in any entryway of your home or business.
$159.99 $499
Merchant links are sponsored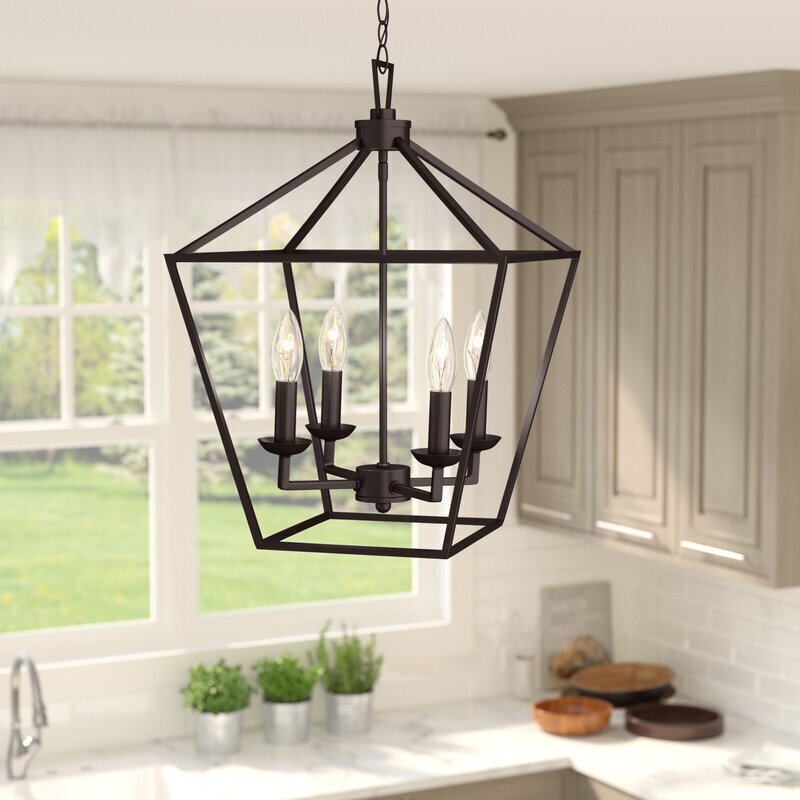 Contemporary Hanging Light for Entryway
Three Posts™
Holding four candelabra bulbs, this hanging light features no glass and offers a stylish vaulted shape on the top and sides. The single chain measures 96" long and gives plenty of room for overhead hanging with a swag accent in the chain and cord. The lantern fixture measures 18 by 12".
$77.99 $127
Designer Advice:
Available in four colors, including oiled bronze, antique silver leaf, polished chrome, and a chrome and black combination, you'll find a pendant light that is perfect for your foyer. The contemporary design blends into any decor aesthetics, from rustic to modern, without feeling out of place.
Merchant links are sponsored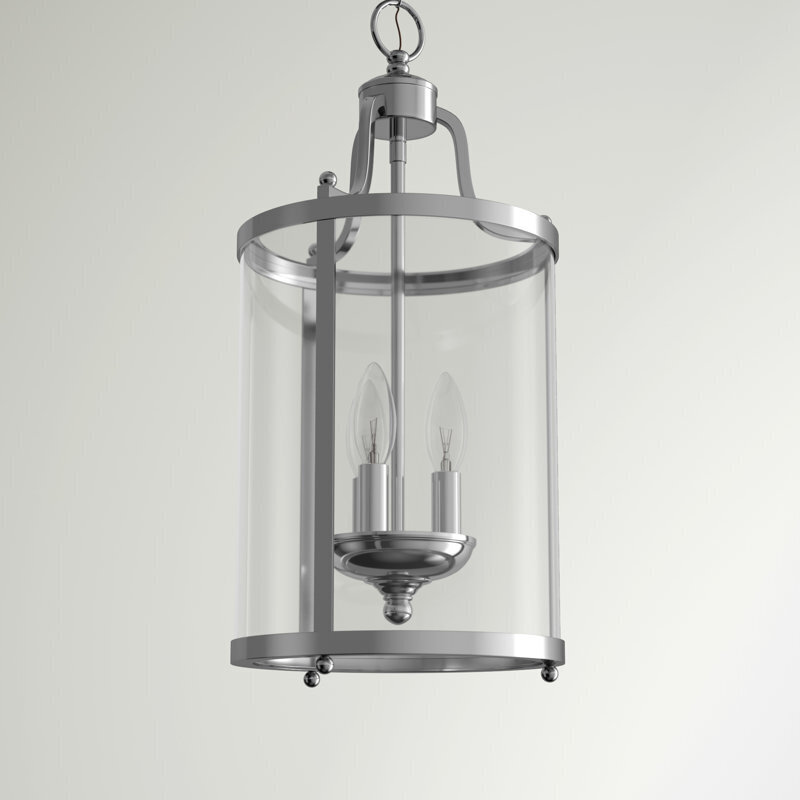 Clear Cylinder Foyer Pendant Lantern 
Three Posts™
Measuring 19" tall with a 9" diameter, this round cylinder pendant lantern can illuminate a large area with the three 60-watt bulbs. It's an outstanding light source for a covered patio, porch, or main foyer area, complete with a dimmer switch so you can adjust the light from fully illuminating to a gentle ambient glow.
$134.74 $388.5
Designer Advice:
Found in both all chrome or all black colors, this three-light cylinder pendant lantern is an elegant addition to any entryway. The candelabra-style lights add a touch of classic elegance, while the neutral-shaped frame and clear glass cylinder add a vintage flair to the overall aesthetic.
Merchant links are sponsored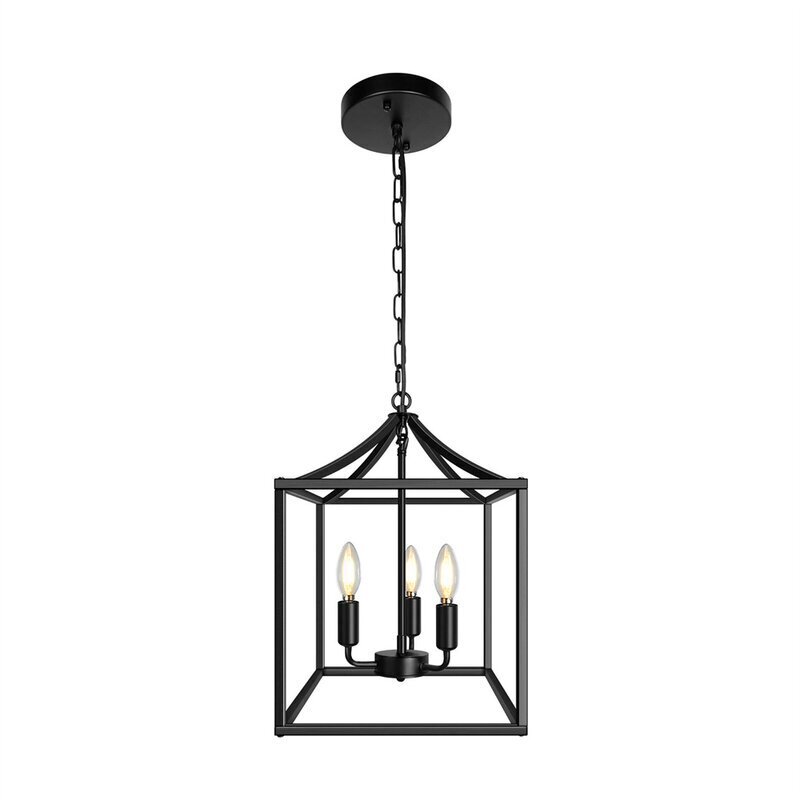 Simple Modern Foyer Light Fixture
Gracie Oaks
Perfect for a rustic farmhouse, this 12 by 16" simple and modern lantern brings rustic charm to any foyer, covered patio, or porch in your home. It's made from black colored metal to fit into any decor. The shape is unique in a squared birdcage style and features three E12 candelabra-style bulb sockets.
$92.99 $113.99
Merchant links are sponsored
Angled Rectangle Foyer Pendant Light 
Brayden Studio®
With a measurement of 12 by 11", this angled rectangle pendant light is a stylish classic addition to any entryway. Perfect for contemporary or modern homes, this lantern can be hung on flat or sloped ceilings with a drop of up to 59 inches for vaulted ceilings to provide ample light with the standard E26 bulb.
$73.99 $148.99
Designer Advice:
Eye-catching euclidean geometry lends itself to this unique rectangle pendant light. Hung at an angle, these lanterns can be effective for lighting up a room or entryway while also serving as a decorative accent in your home. They're available in brass and black combination, as well as chrome and black combination to fit into any decor.
Merchant links are sponsored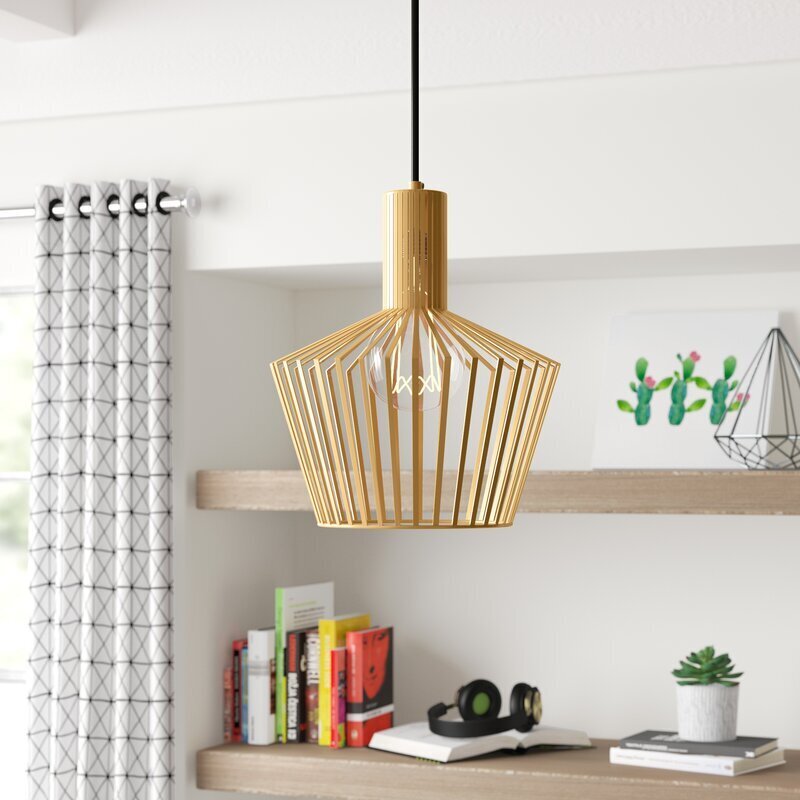 Cage Style Foyer Light
Wade Logan®
Available in black and brass colorations, this cage-style framework offers eye-catching illumination for your foyer, covered patio, or entryway. If you're searching for contemporary elegance, this pendant light could be the perfect addition to your home. Measuring 14 by 11", it's large enough to make a bold statement.
$68.99 $108
Merchant links are sponsored