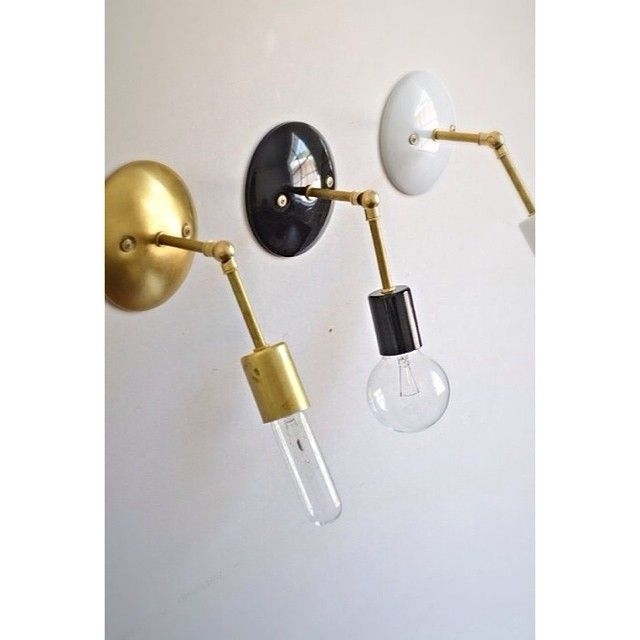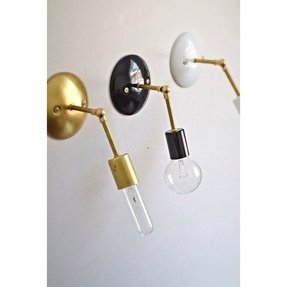 Gold brass black white industrial modern
Wall hanging sconce light with durable brass frame in black, white and gold finish. These colors look attractive in any interior design. This light introduces a touch of industrial style into the house.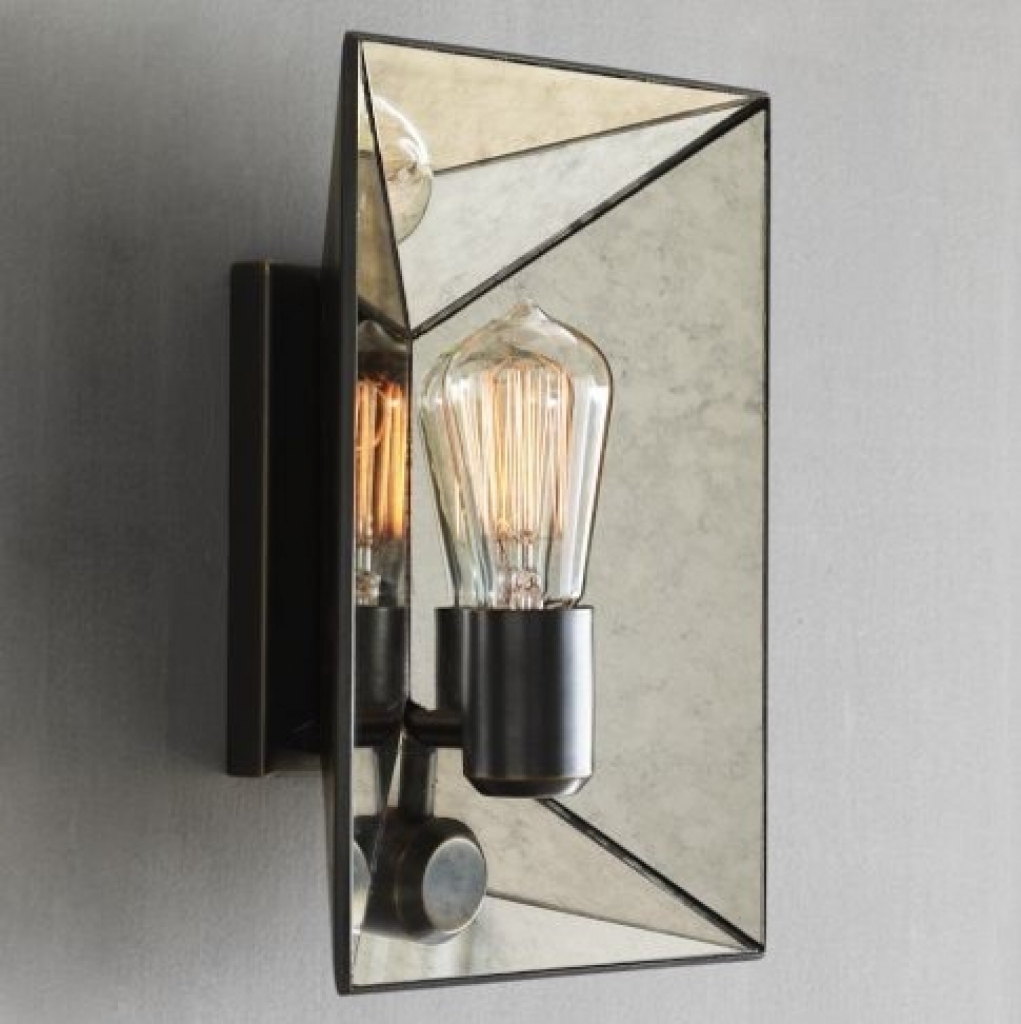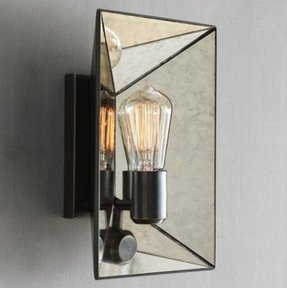 Faceted mirror sconce
This kind of sconce is a high quality, original product that provides high level of light in the house. Its frame is made of plated metal and it features an antiqued mirror backdrop. This product features 12"w x 8"d x 4.25"h.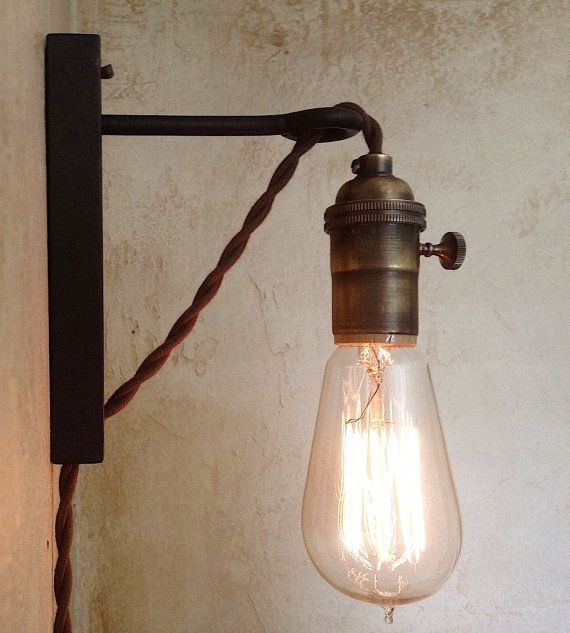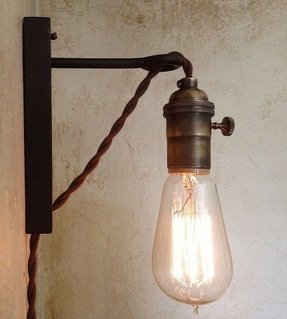 Hanging Pendant Wall Sconce Retro Edison
Going back to the roots, this hanging pendant wall sconce will be a cool, retro or industrial accent in any surroundings. Antique brass finish makes it a durable item, that will serve its role for years.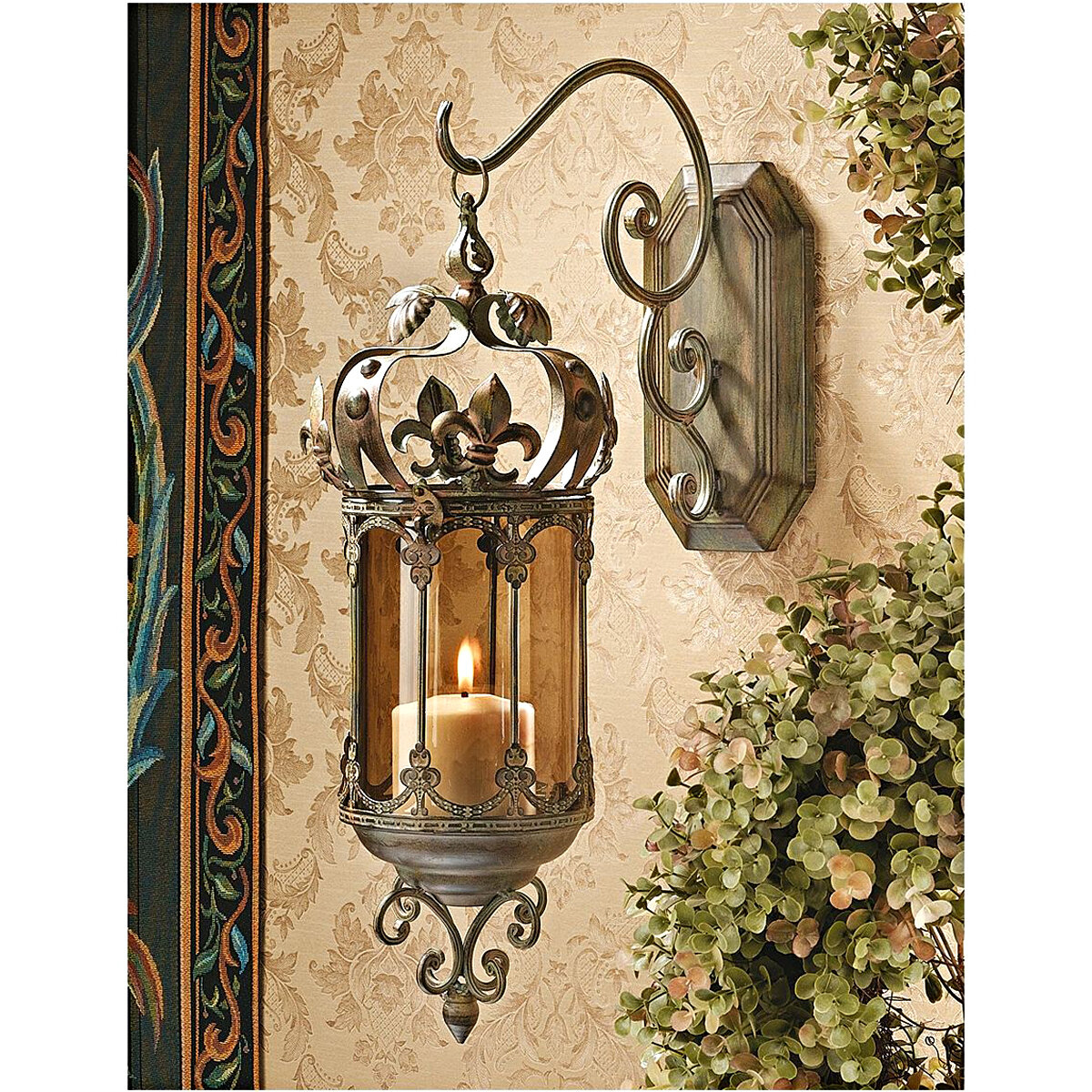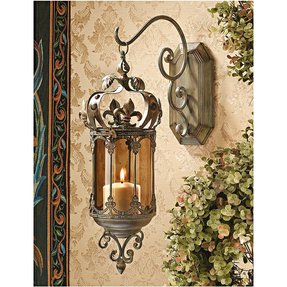 21 Medieval Hallway Hanging Pendent Light Wall Lantern Sconce Candle Holder
The metal wall candle holder is a beautiful combination of stylish looks and functionality. Nice decorative details add all the lightness and engaging style. The glass candle inserts beautifully diffuse light.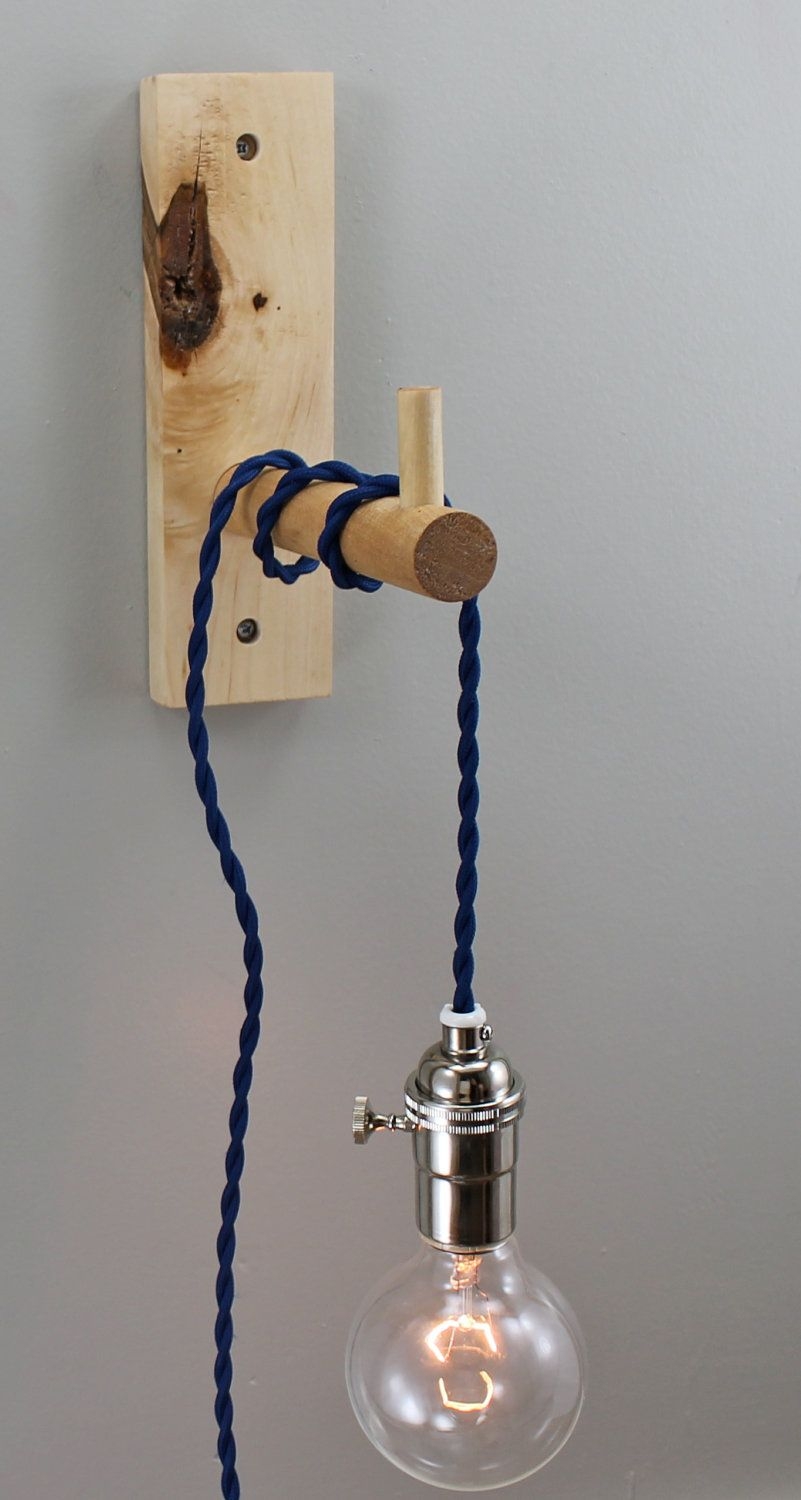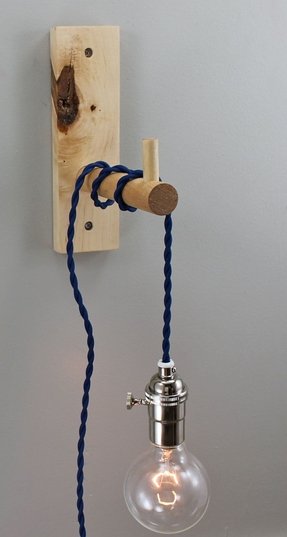 The perch modern wood wall sconce in
A stunning wall sconce that sports the modern look and comes with the bare bulb hanging pendant structure to ensure a refined and original appeal in any interior. It is a perfect example of contemporary style and will surely elevate your interior immensely.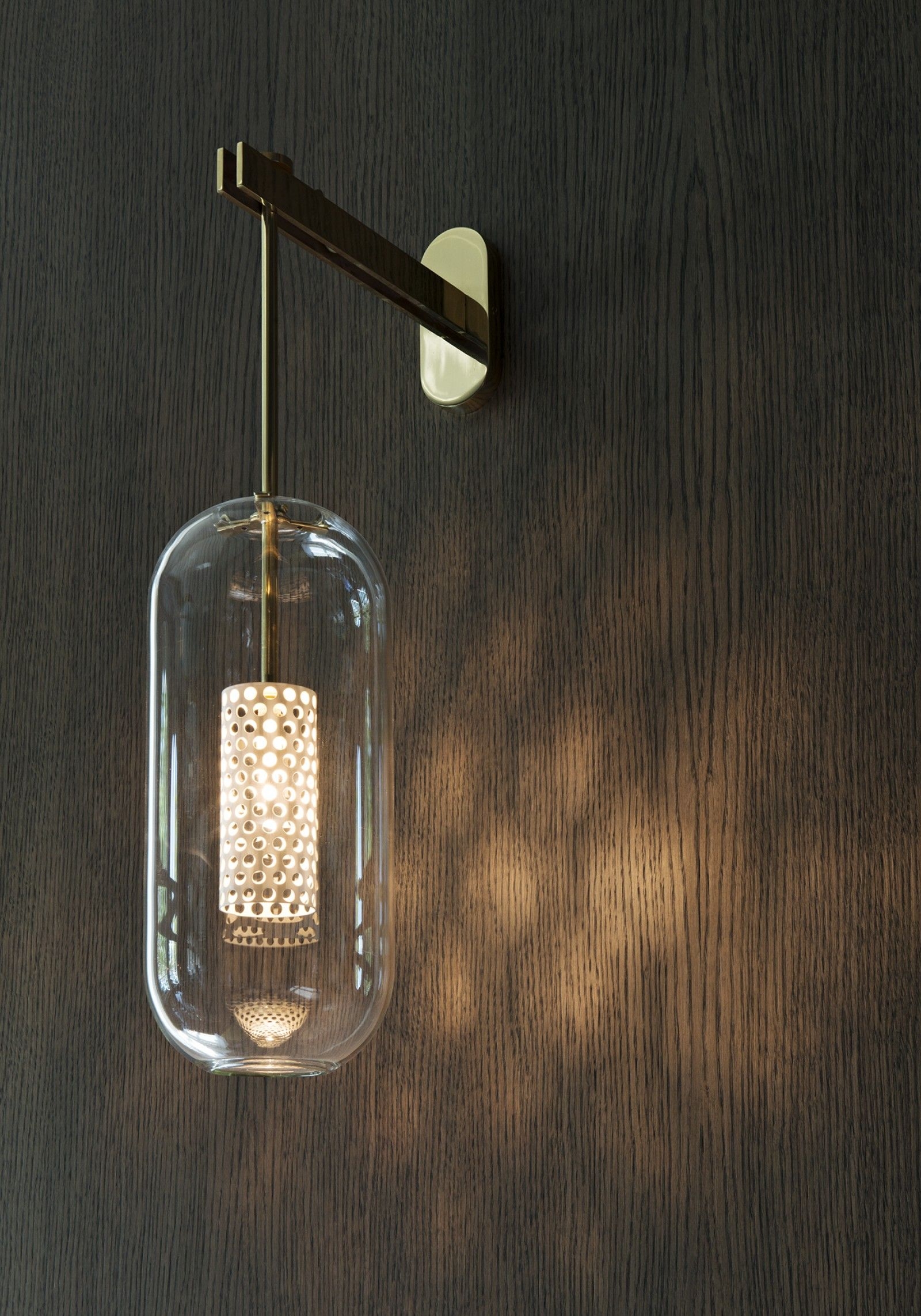 Coming from Victoria 1836, a stylish eating place in Paris, this pendant wall sconce resembles well the climate of the Victorian times. Antique brass finish and simplistic, glazed construction.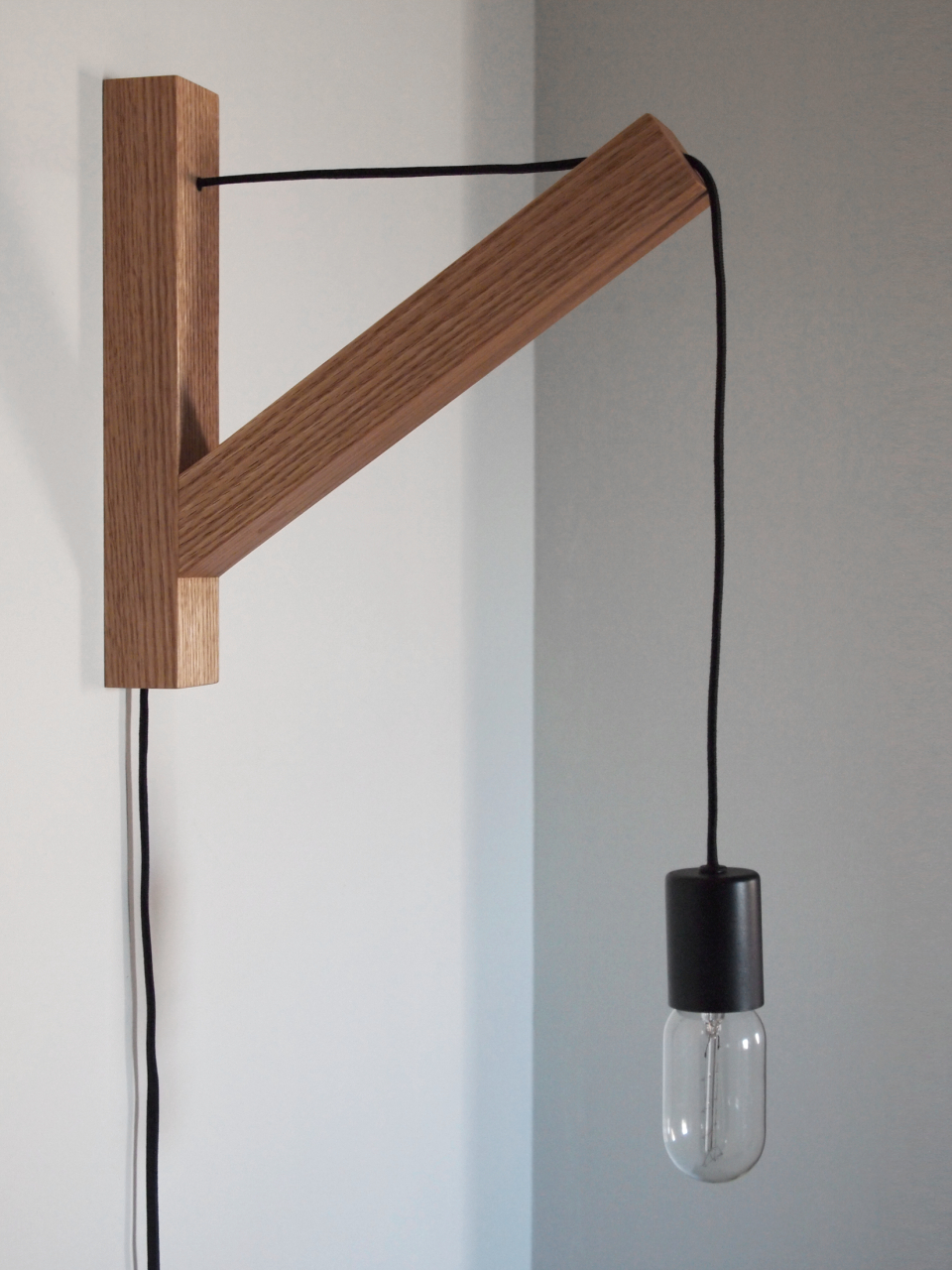 Wall sconce in industrial style. It is mounted on wooden frame and fitted with screw holes. Perfect as additional source of light in all kinds of interiors according to taste and need.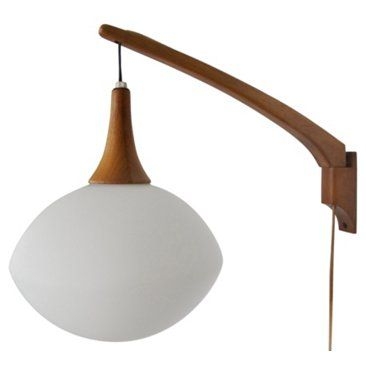 Danish Modern Pendant Wall Sconce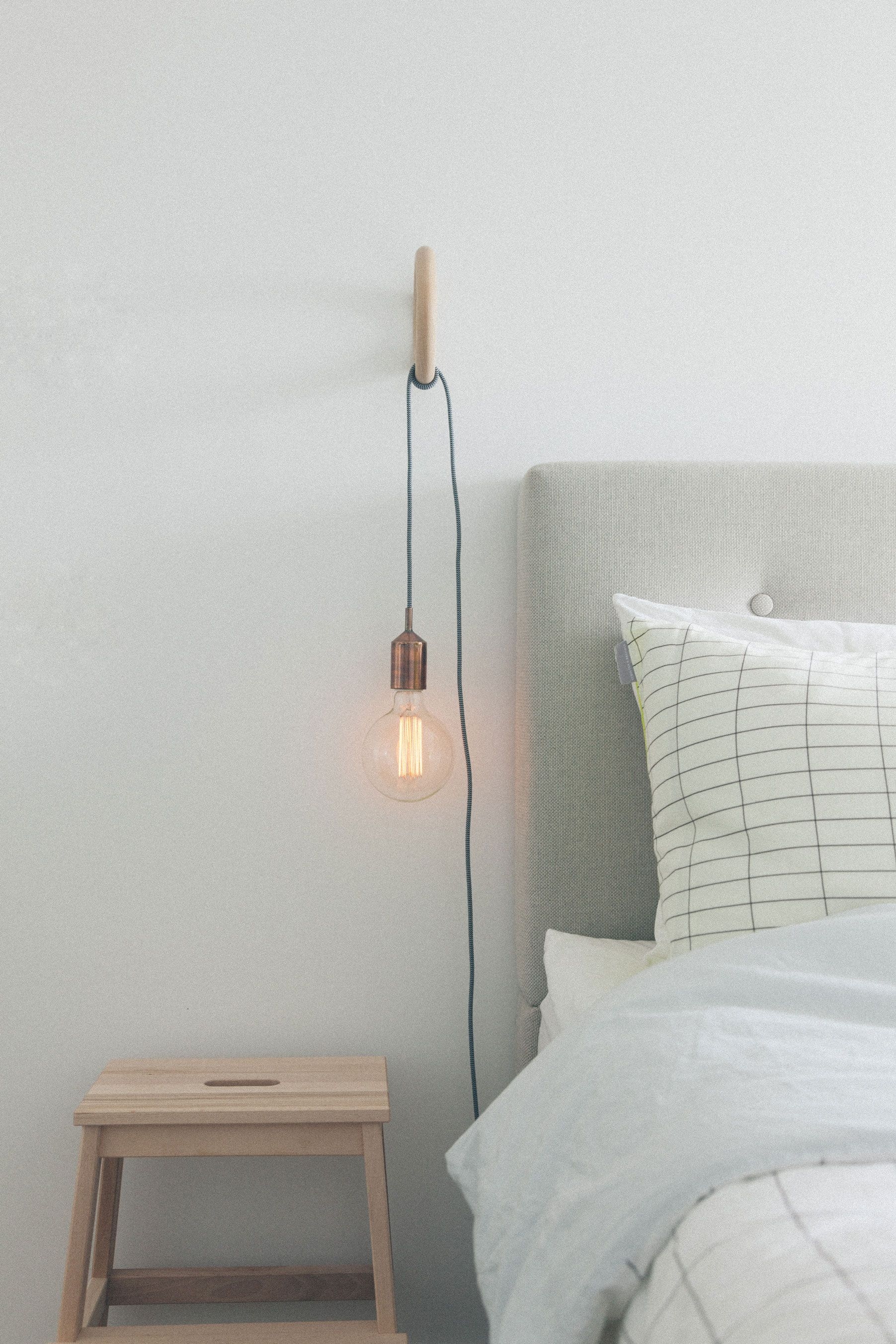 Cool and clean, simplistic solution for a contemporary bedroom. Comprising a modern-looking bulb, hanging over a bedside wall sconce will brighten your last moments before falling asleep.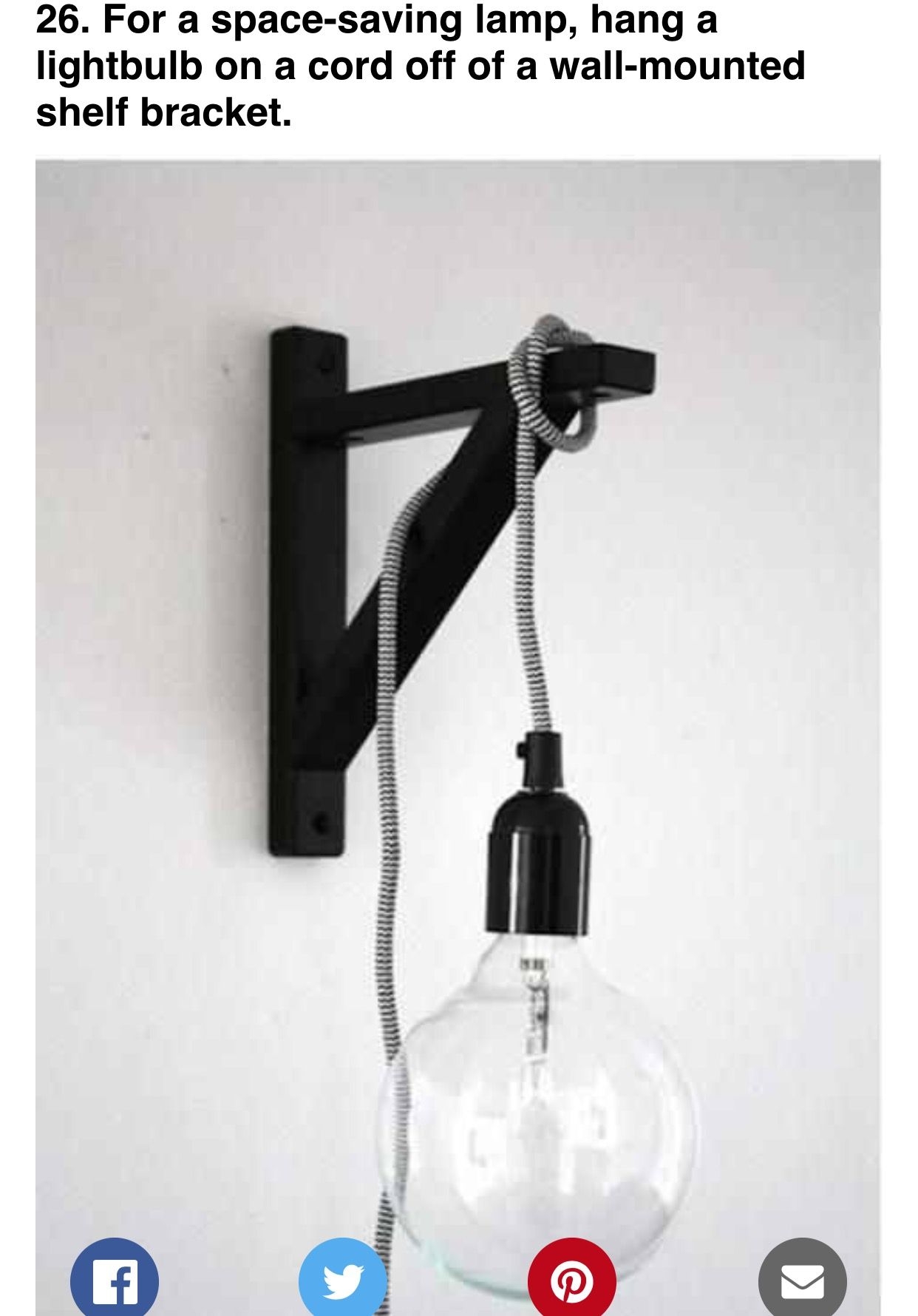 Modernize your apartment with this original pendant wall sconce with one light. It is made of one bulb and wooden base. Very interesting addition to living zone or dining room.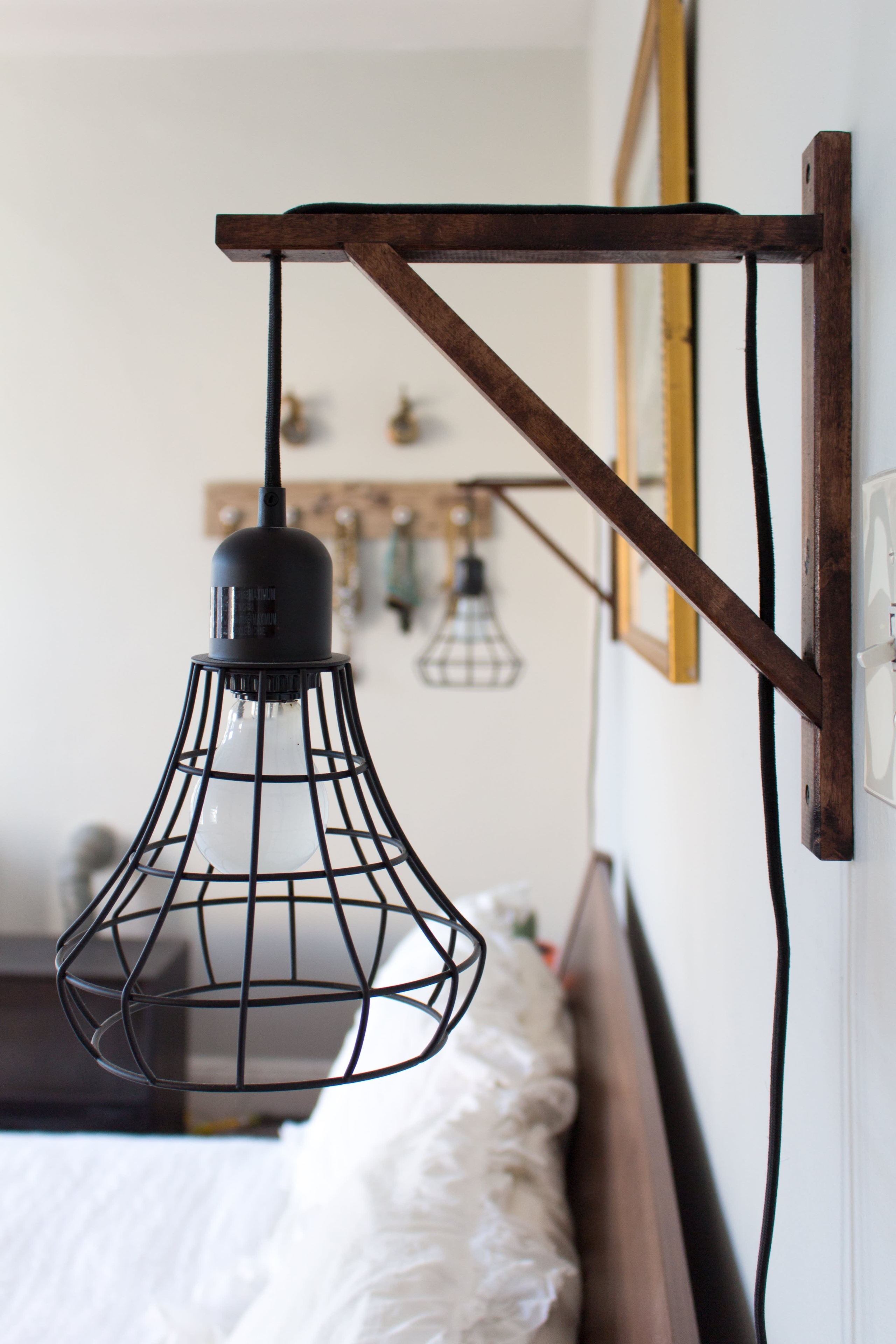 A vintage wall conce, wall-mounted and long-lasting, which can be a shiny decoration for bedrooms. It has a wood frame with stretcher, holding a shapely shade made of black-finished wire, hanging on a black cord.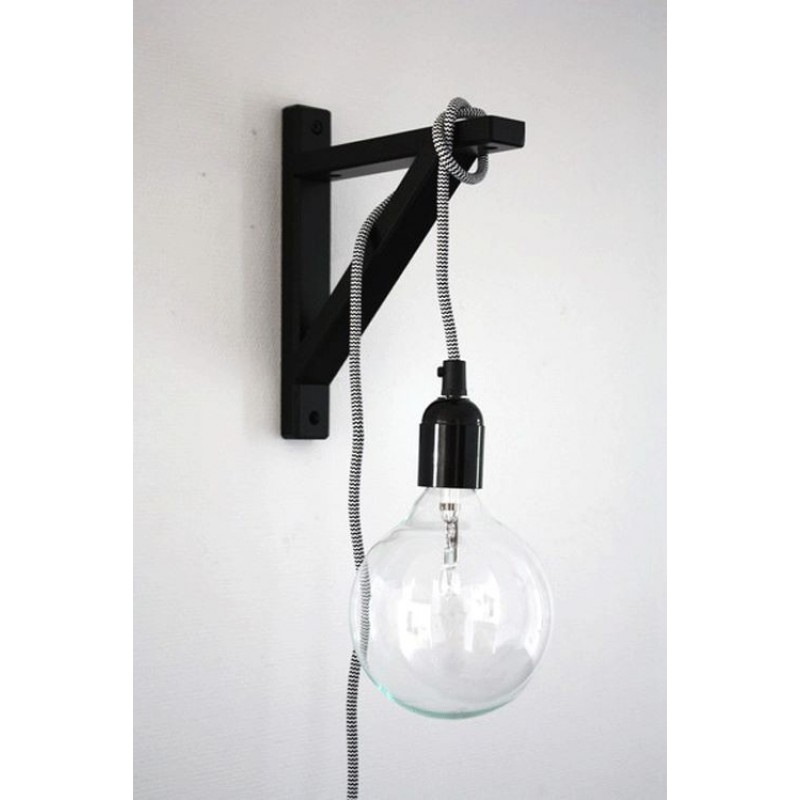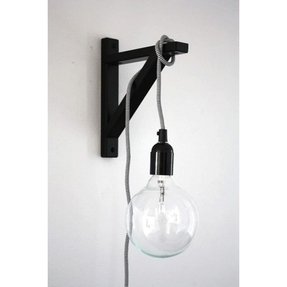 DIY cage light sconce that replaces a nightstand table lamp. Its crisp looks could be particularly fitting for Scandinavian style interiors. Black metal cage fixture with a single bulb is mounted on a wooden bracket.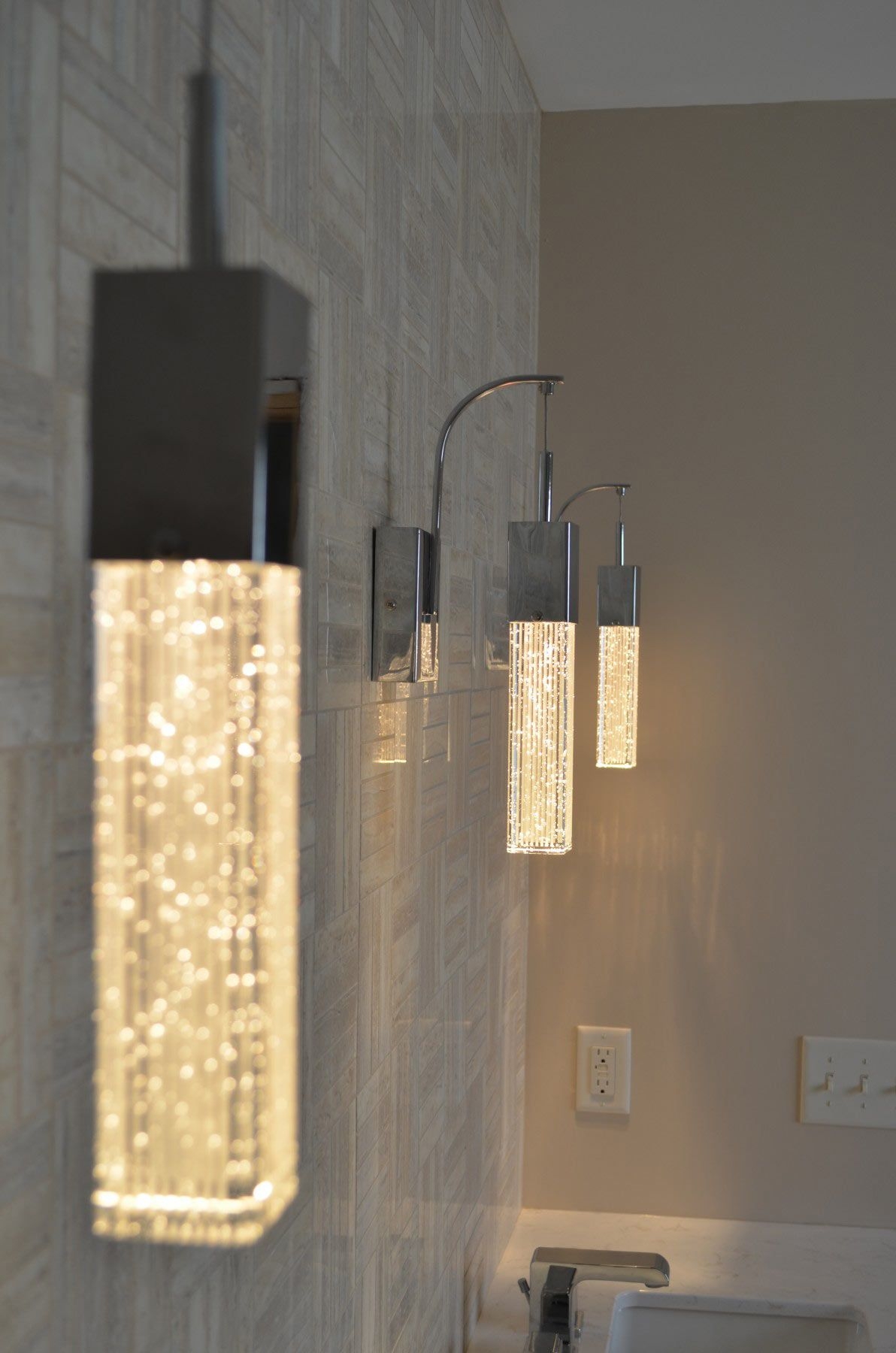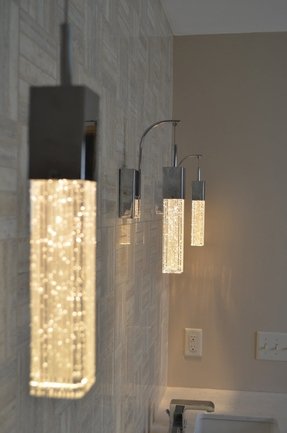 Illuminate your modern decor with those 6 wall sconces that will drown your room in warmth and coziness. Each of those cuboid pendants hangs on a brushed steel frame with a sparkling shade for creating truly intimate ambiance.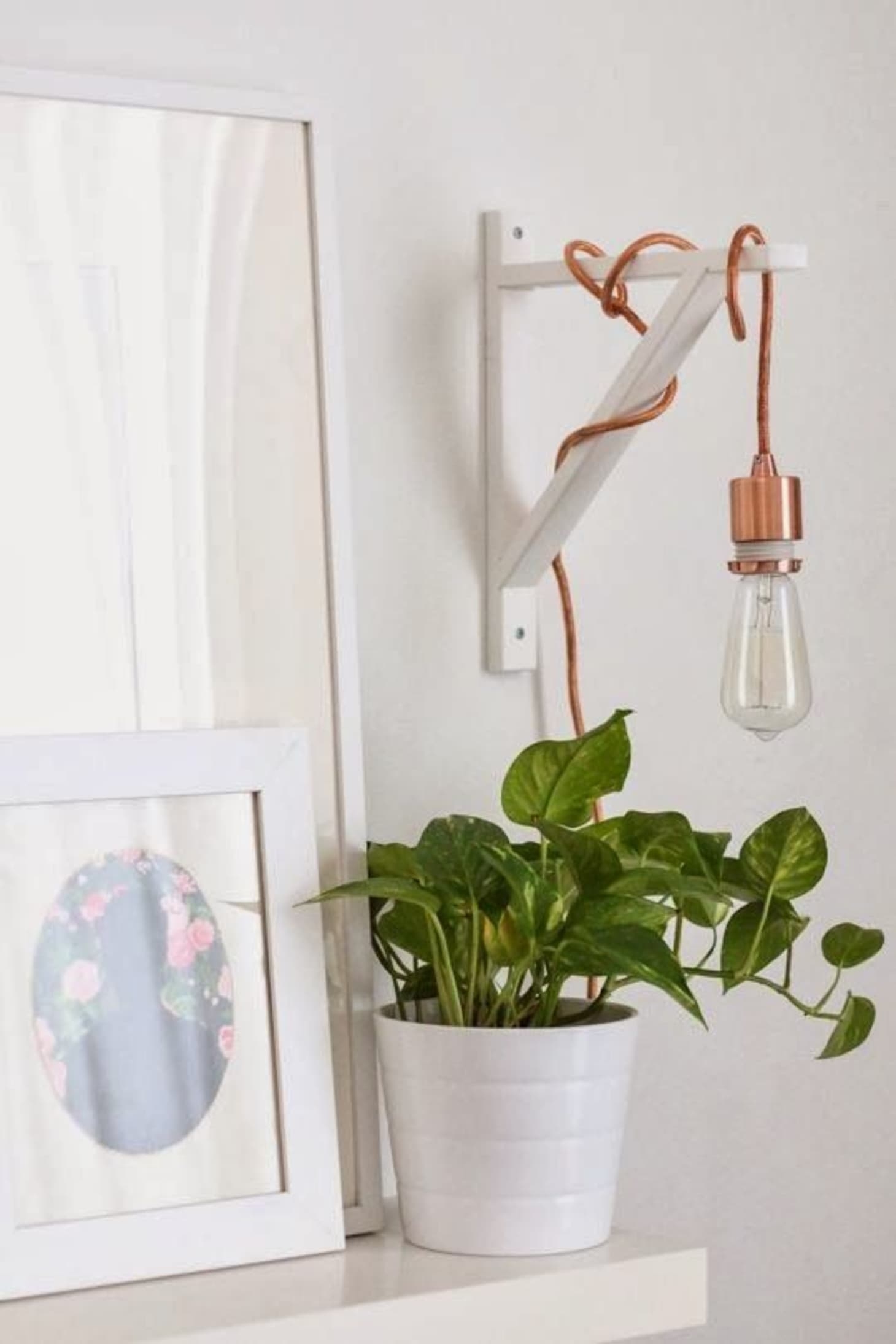 A simple but cool contemporary wall-mounted sconce for 1 bulb. Its A-shaped frame is handmade of elmwood with a spray-painted white finish. A cord in a copper-looking (like its socket) casing is wrapped over a triangle inset and a top bar.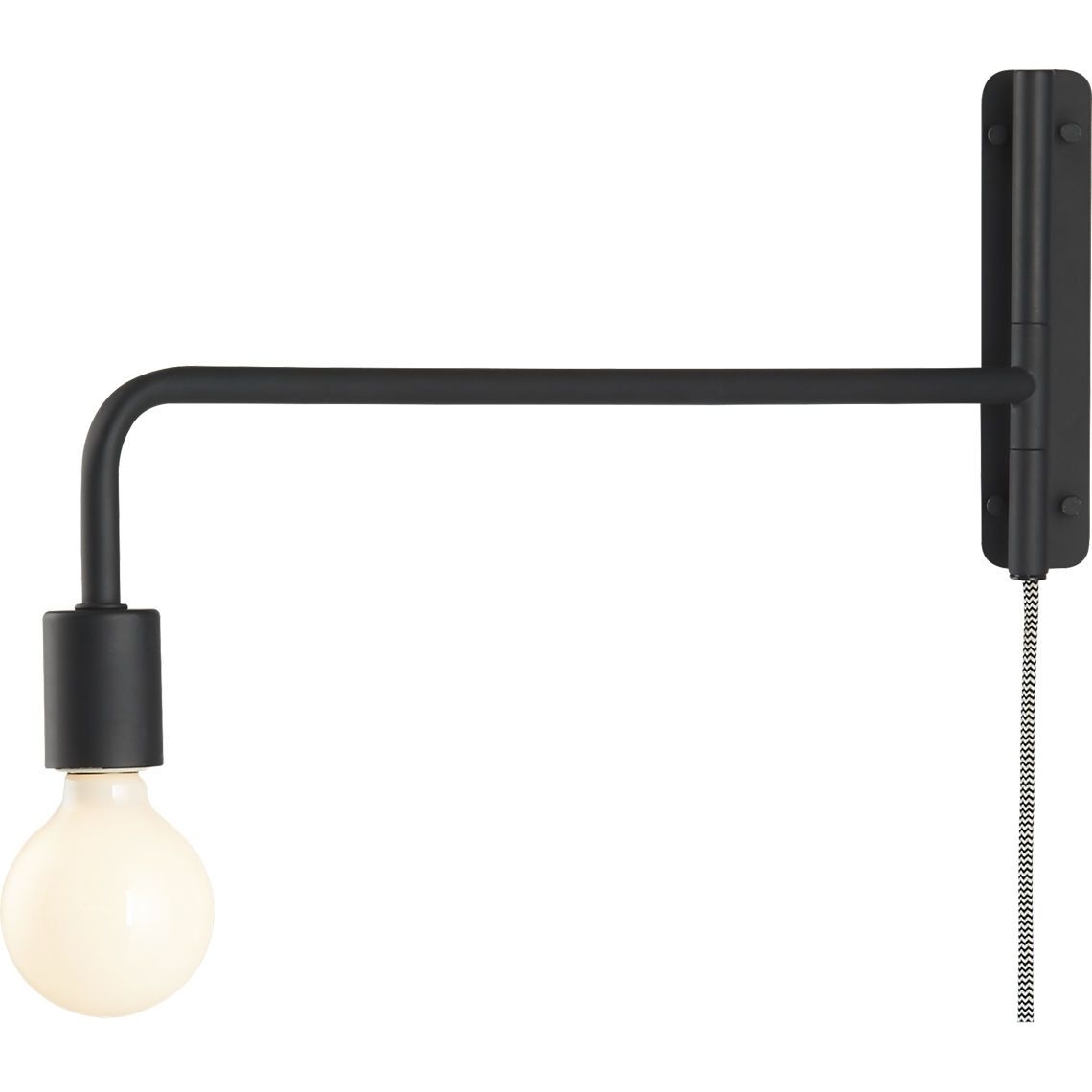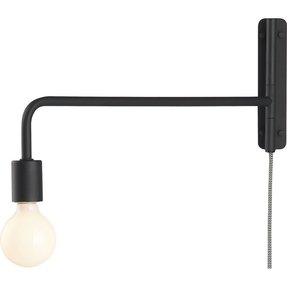 swing arm wall sconce in pendant lamps, wall sconces | CB2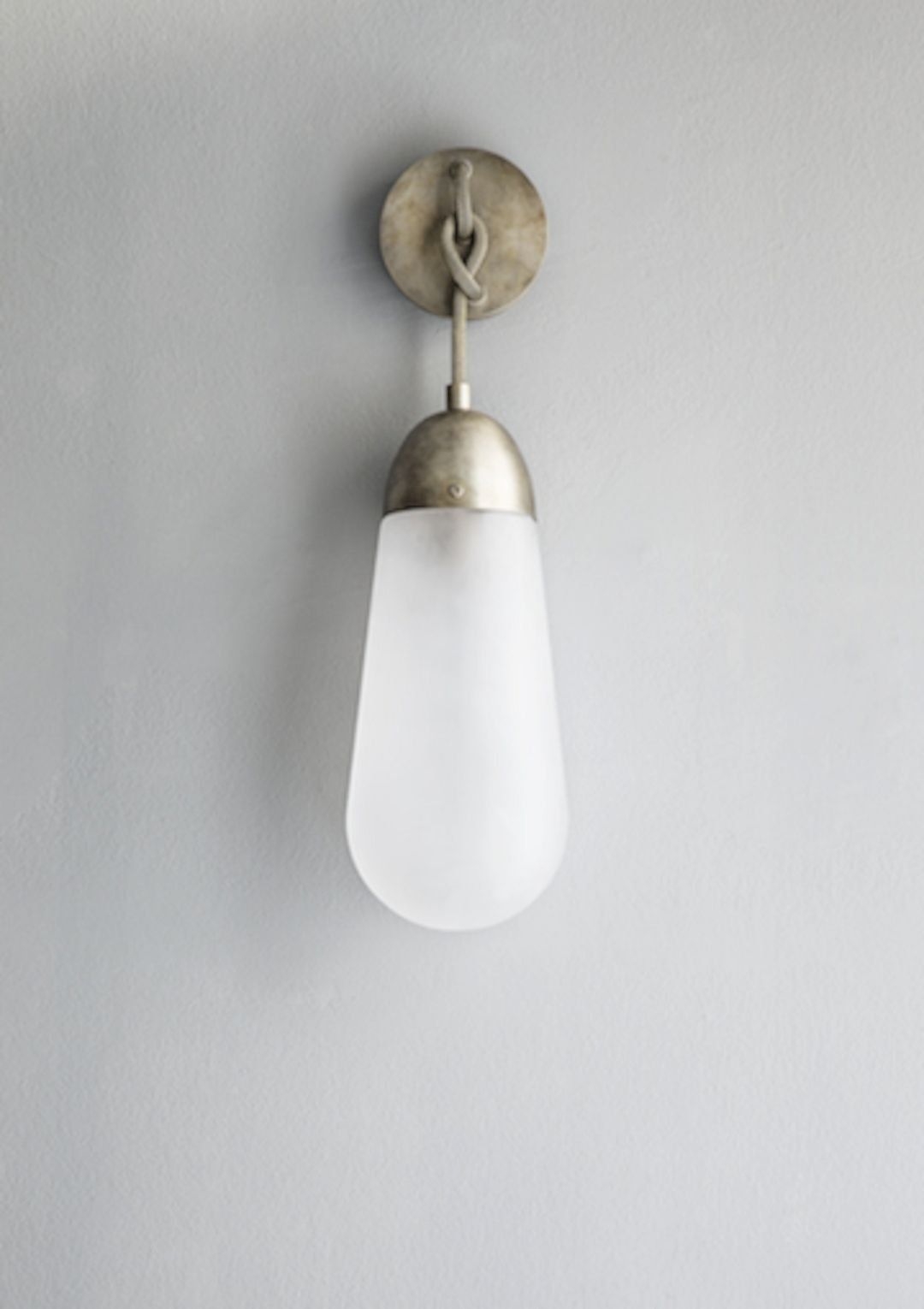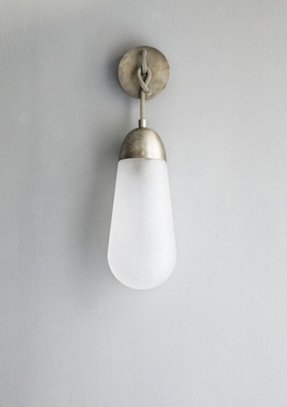 A very attractive and functional pendant wall sconce that looks very simple and provides good level of light. Its mounting frame features a durable metal construction that has also got a decorative character.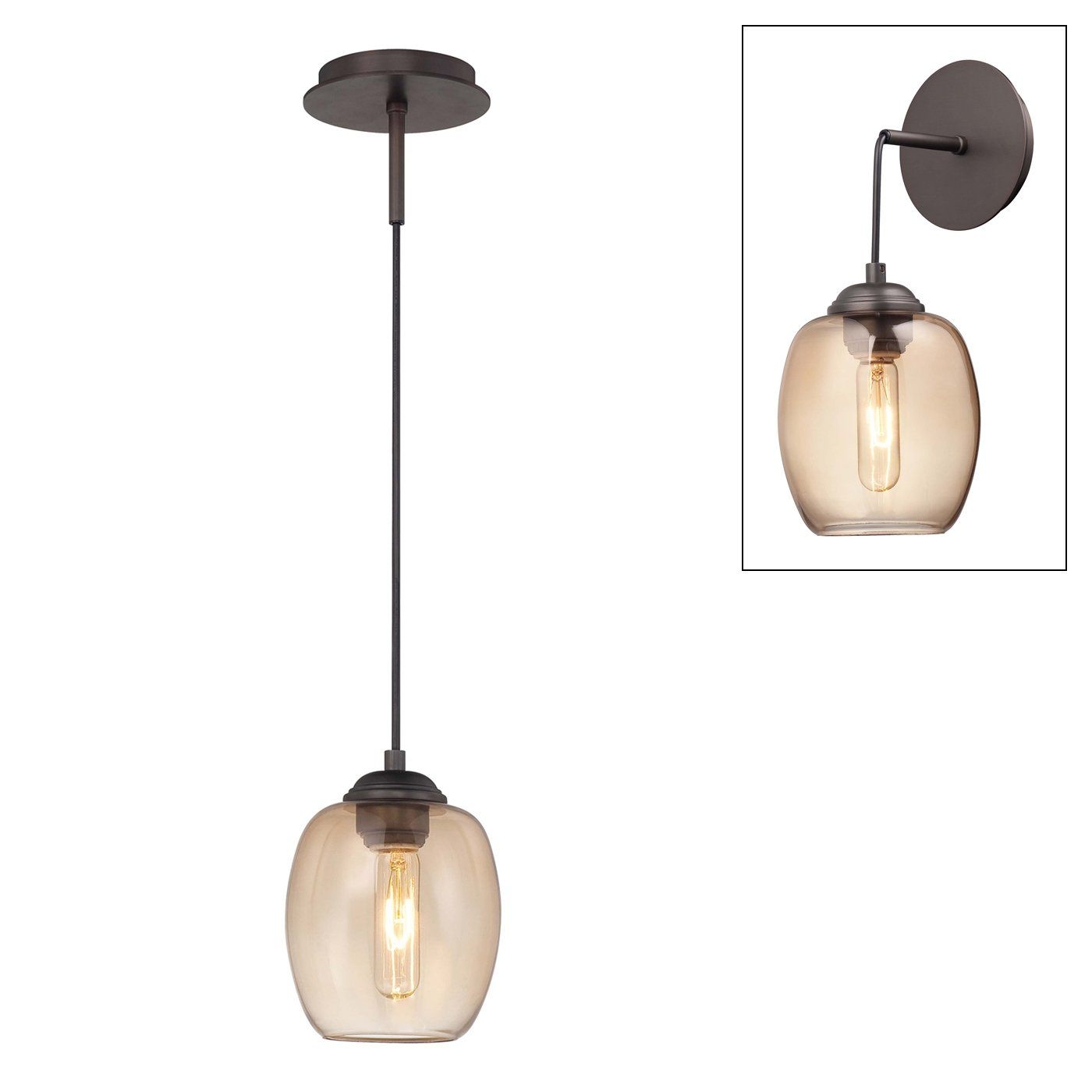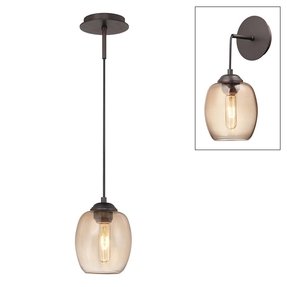 George Kovacs P931-647 Bubble 1 Light Mini Pendant/Wall Sconce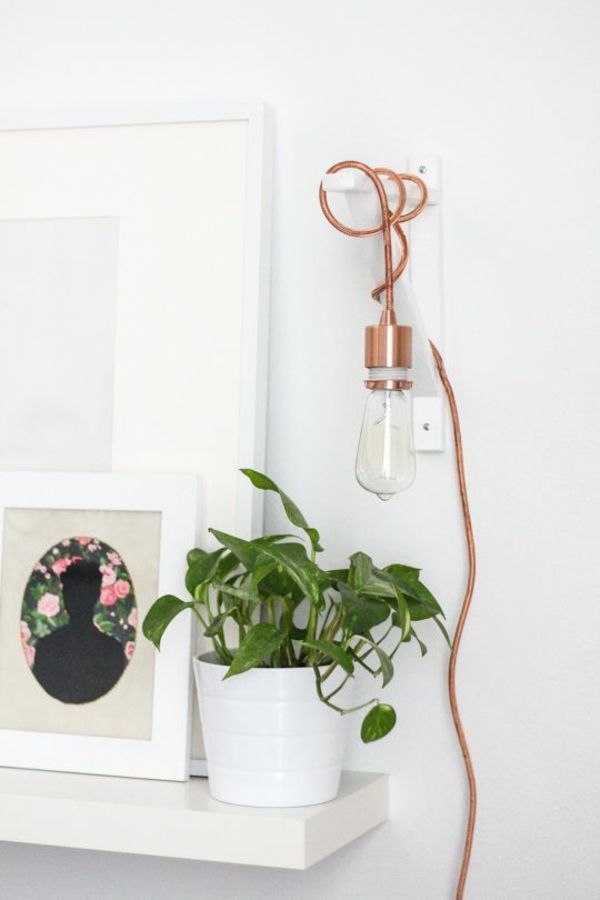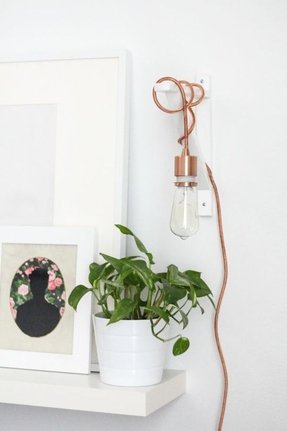 DIY Pendant Lamp - paint the bracket same color as wall.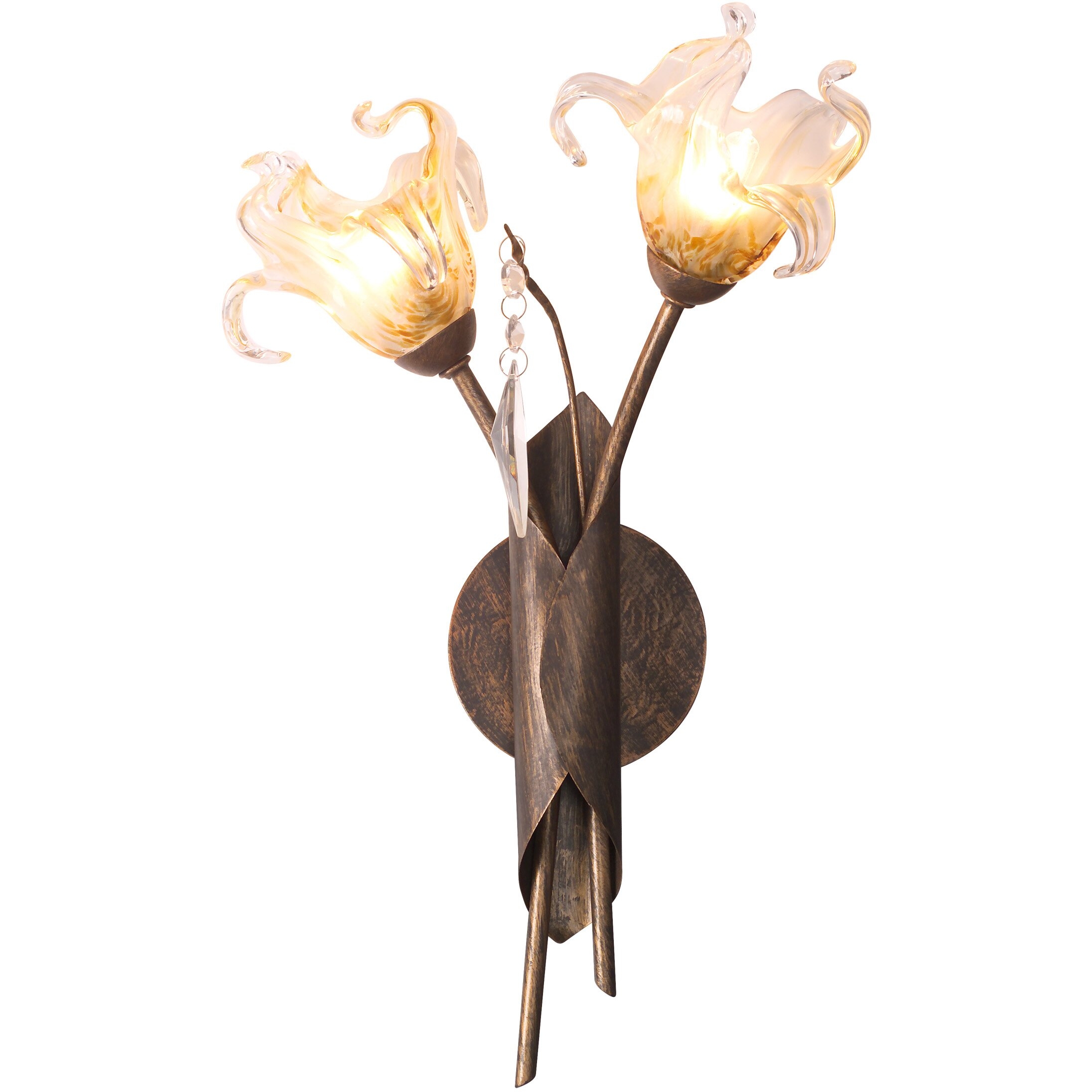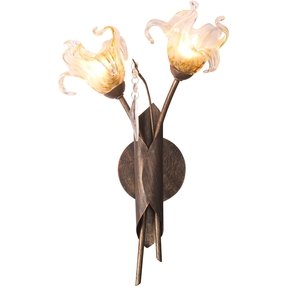 hanging pendants, wall sconces , viting and boring environment. ing ...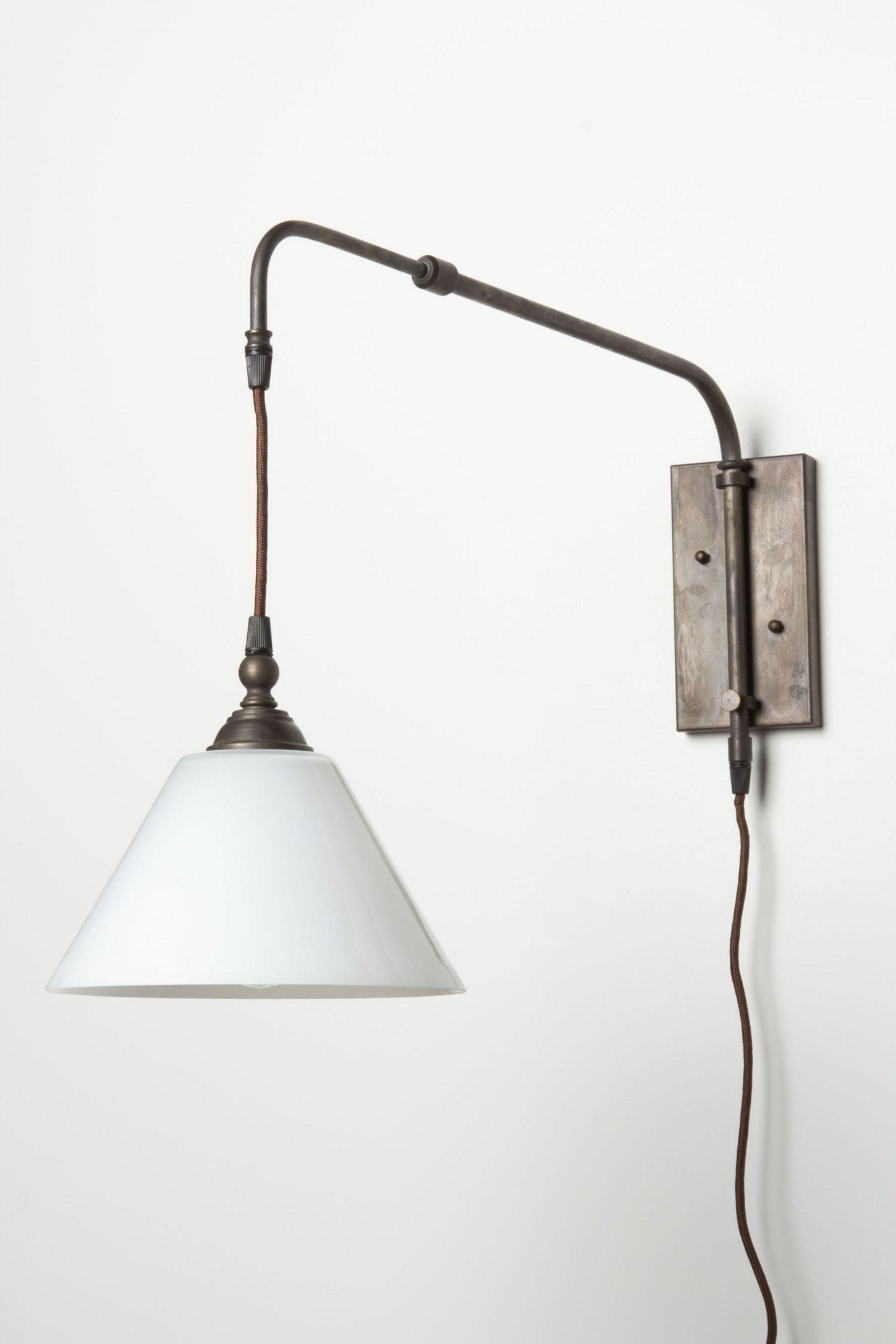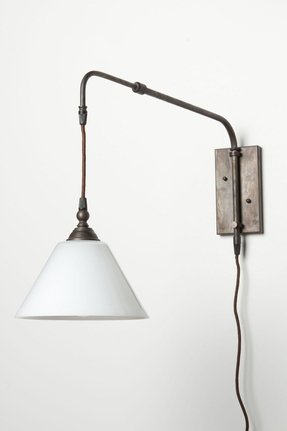 I would mount this scone at my desk... I much prefer a wall-mounted desk light to a table lamp.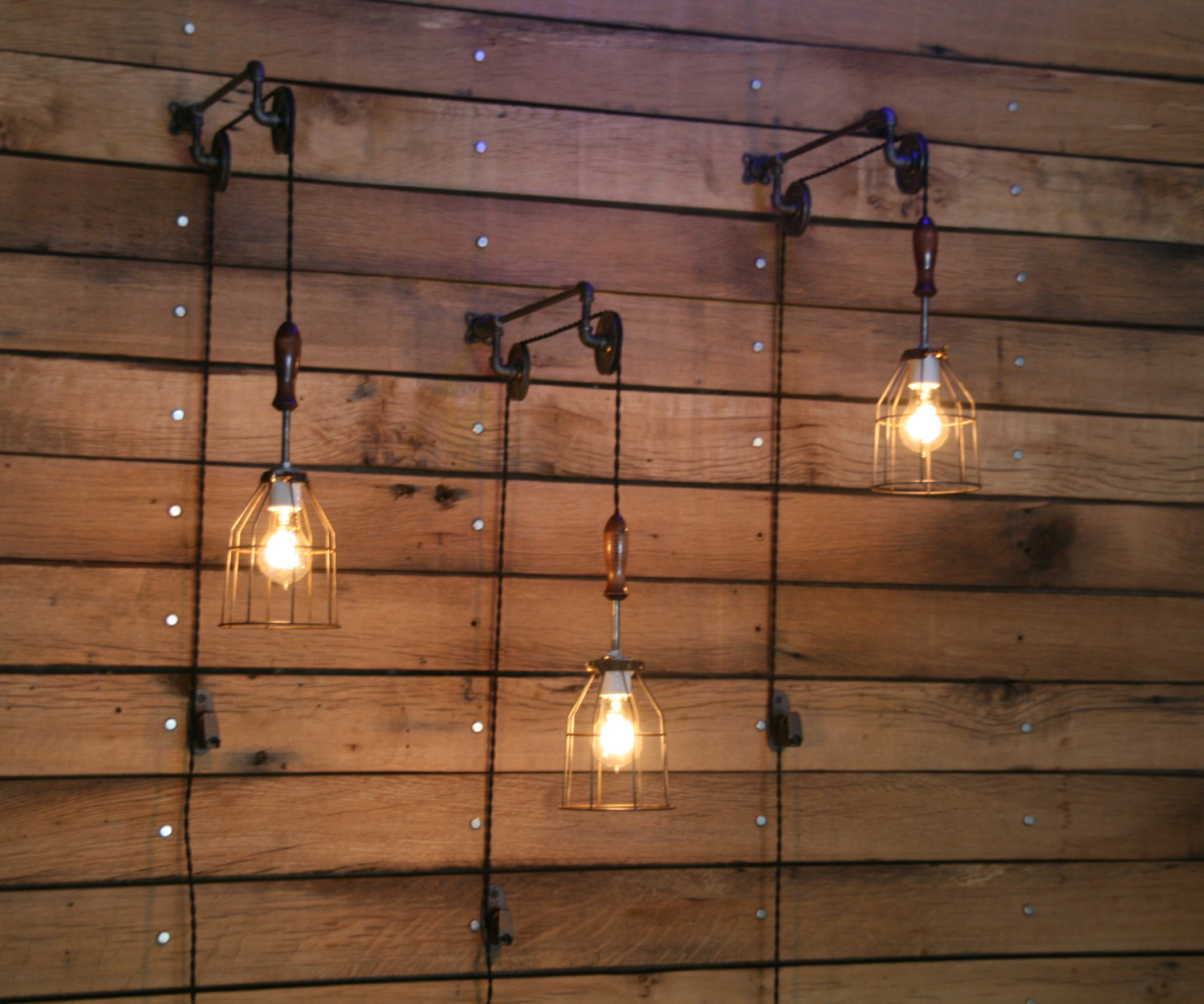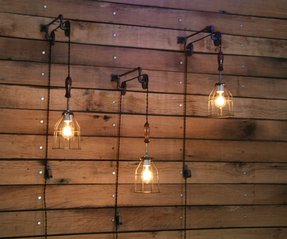 Wooden handle is nice.....Hey, I found this really awesome Etsy listing at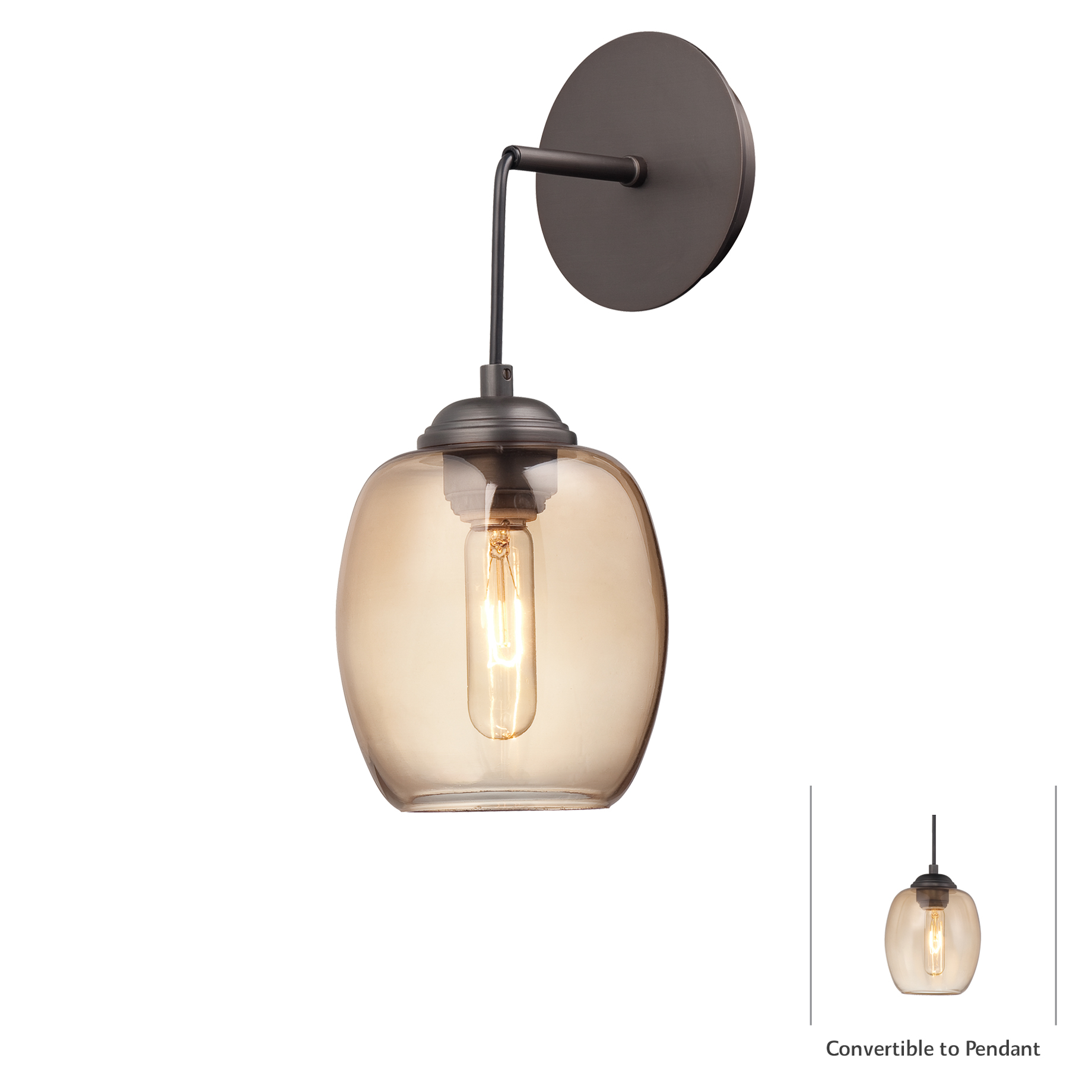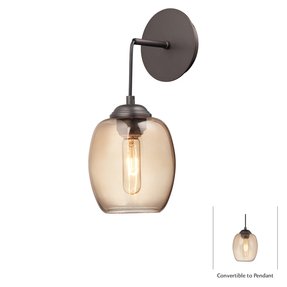 Vintage style wall sconce hinting to steampunk inspirations. Rounded smoked glass shade covers a fancy, elongated bulb. This fixture can be mounted with the shade upwards or downwards for a hanging mini-pendant look.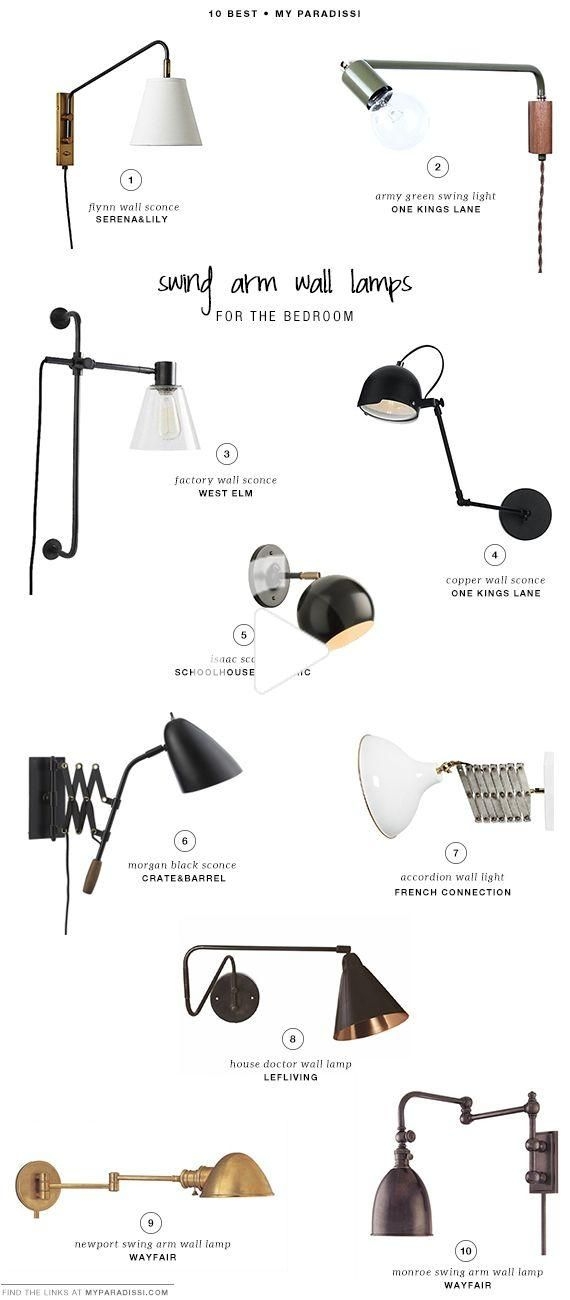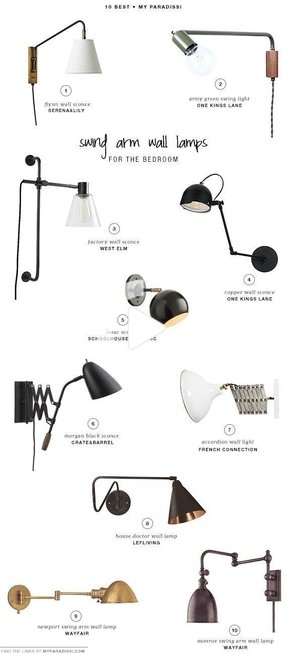 Night lamps are perfect for every bedroom. They are designed to give good spotlight, and can also be used for reading. Here in this shop for bedding, you will find a whole array of various vintage and co-ordinated lights, like bedside wall sconces.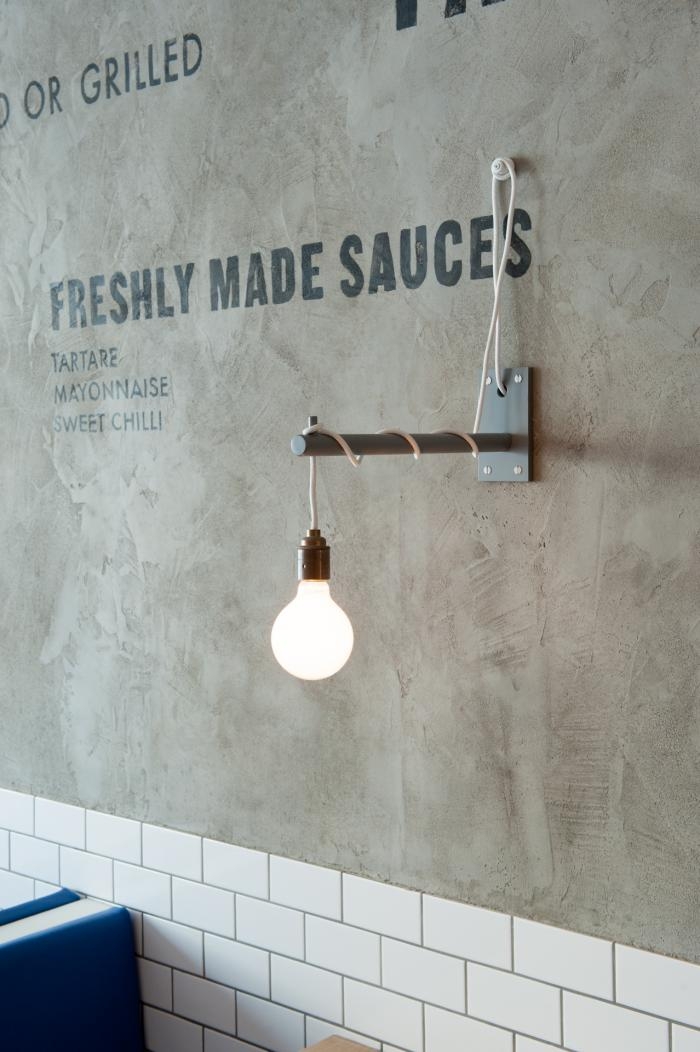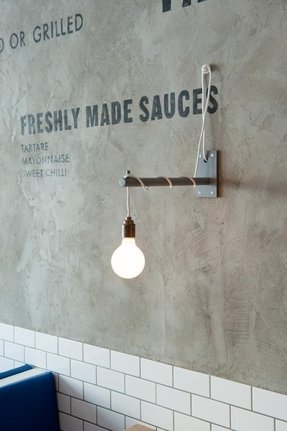 Ideal for lofts or contemporary urban interiors. this copper wall sconce enchants with its simplistic, yet elegant form, adding a cool, industrial vibe to the space.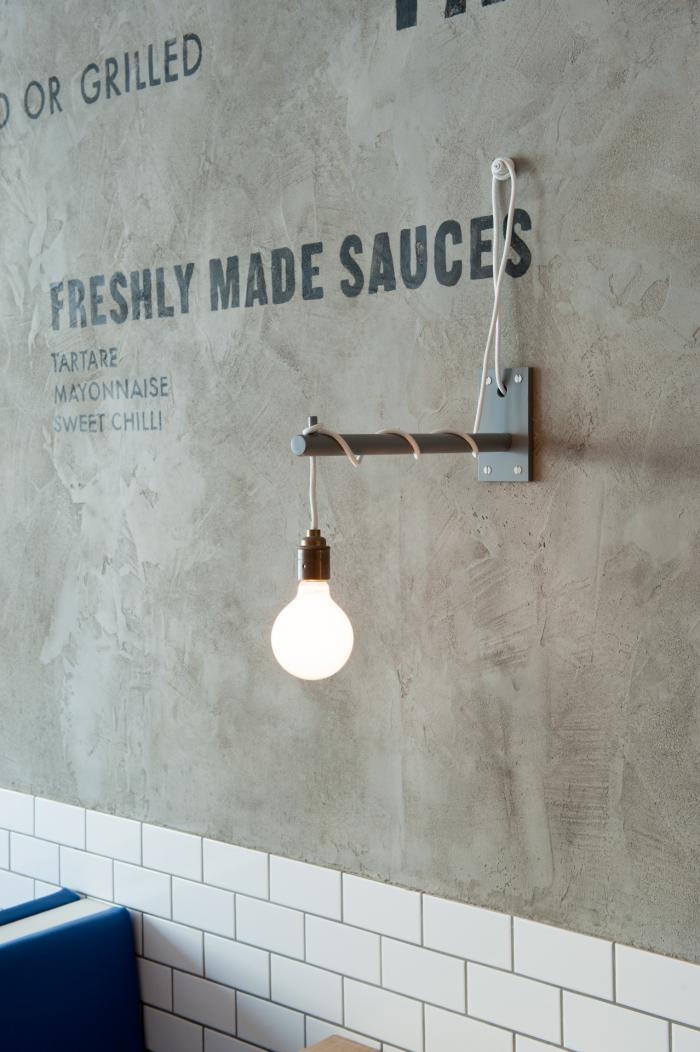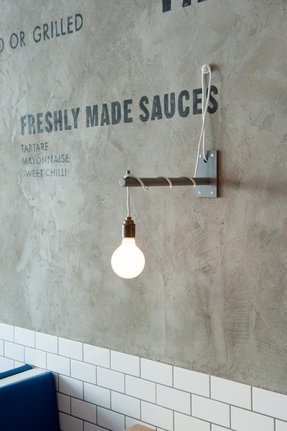 Industrial themed lighting meets the scope of your interest? Don't miss this Edison bulb pendant wall sconce. Falling generally on the contemporary style side, it strongly alludes to industrial themes.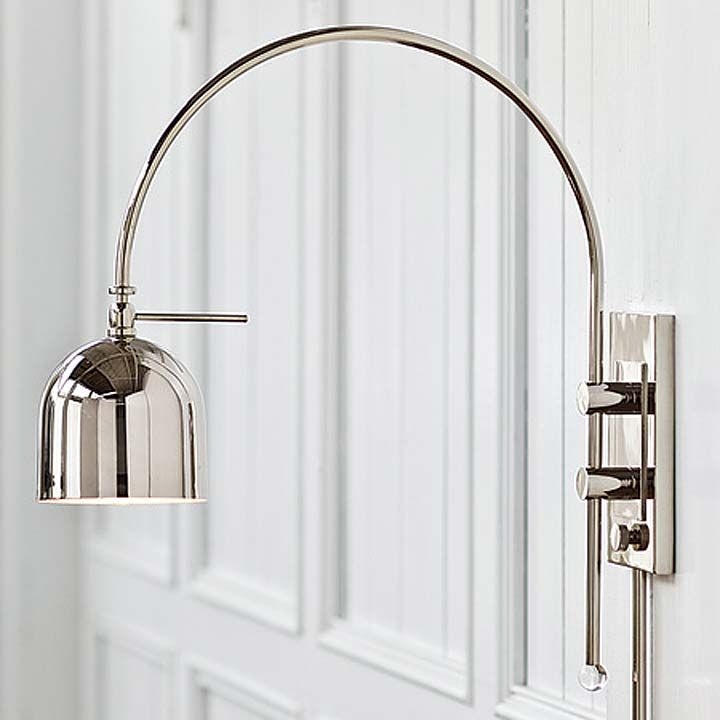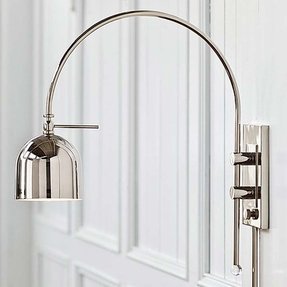 Arched pendant wall sconce in silver chrome finish applied overall its contemporary form. The surface is so lustrous one could tell the fixture is mirrored. Sleek design effortlessly fades into modern layouts.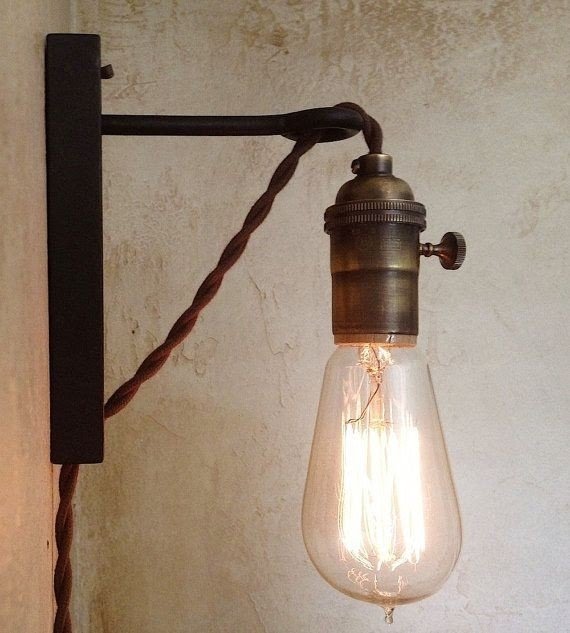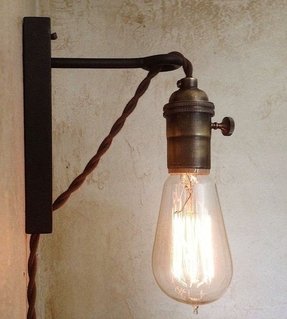 Hanging Pendant Wall Sconce. Retro Edison Lamp. Plug in sconce.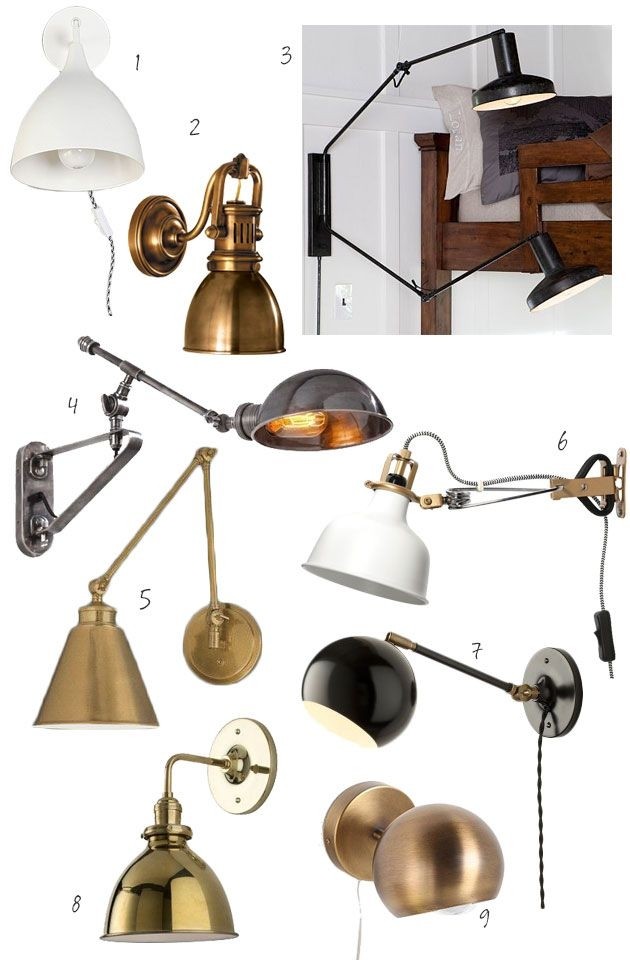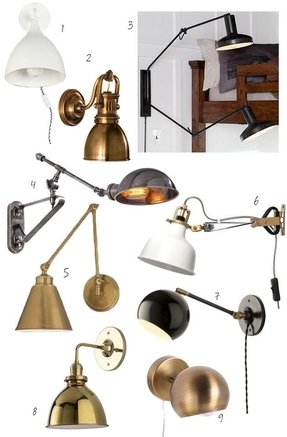 A wide choice of bedroom lamps for contemporary interior design. Available in various shapes, colors, and designs, those lamps are made of quality materials, providing durability, functionality, and stylish appearance.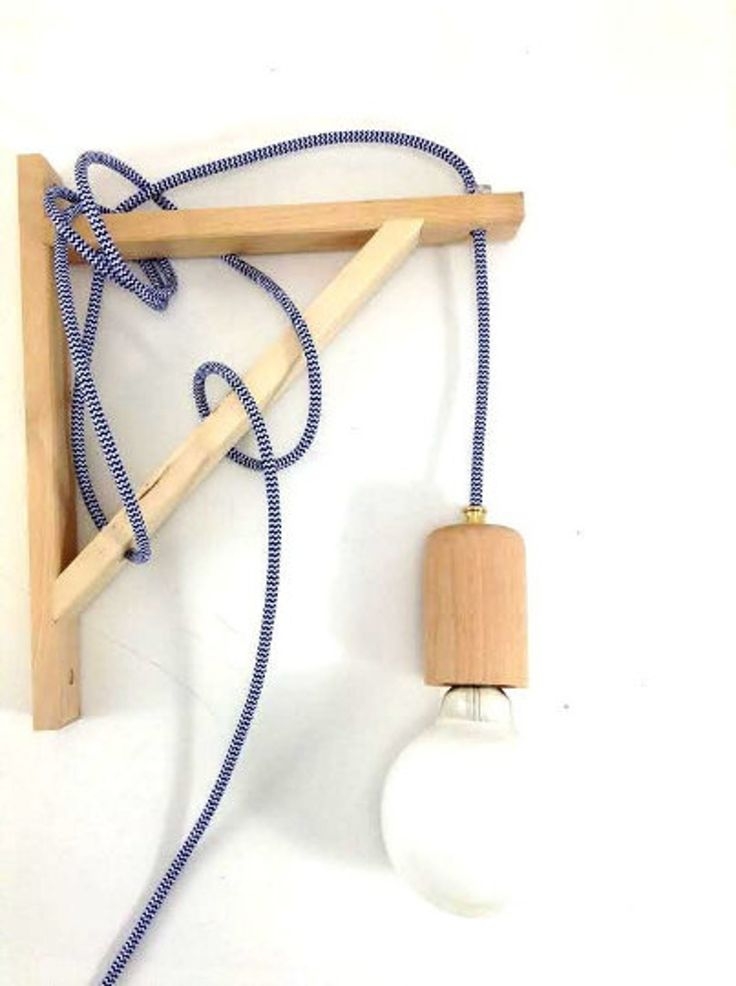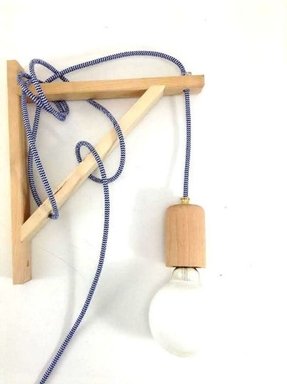 Wood Handmade Pendant Light Chandelier Edison Restoration Industrial style Fabric cables wooden


1 Light Wall Sconce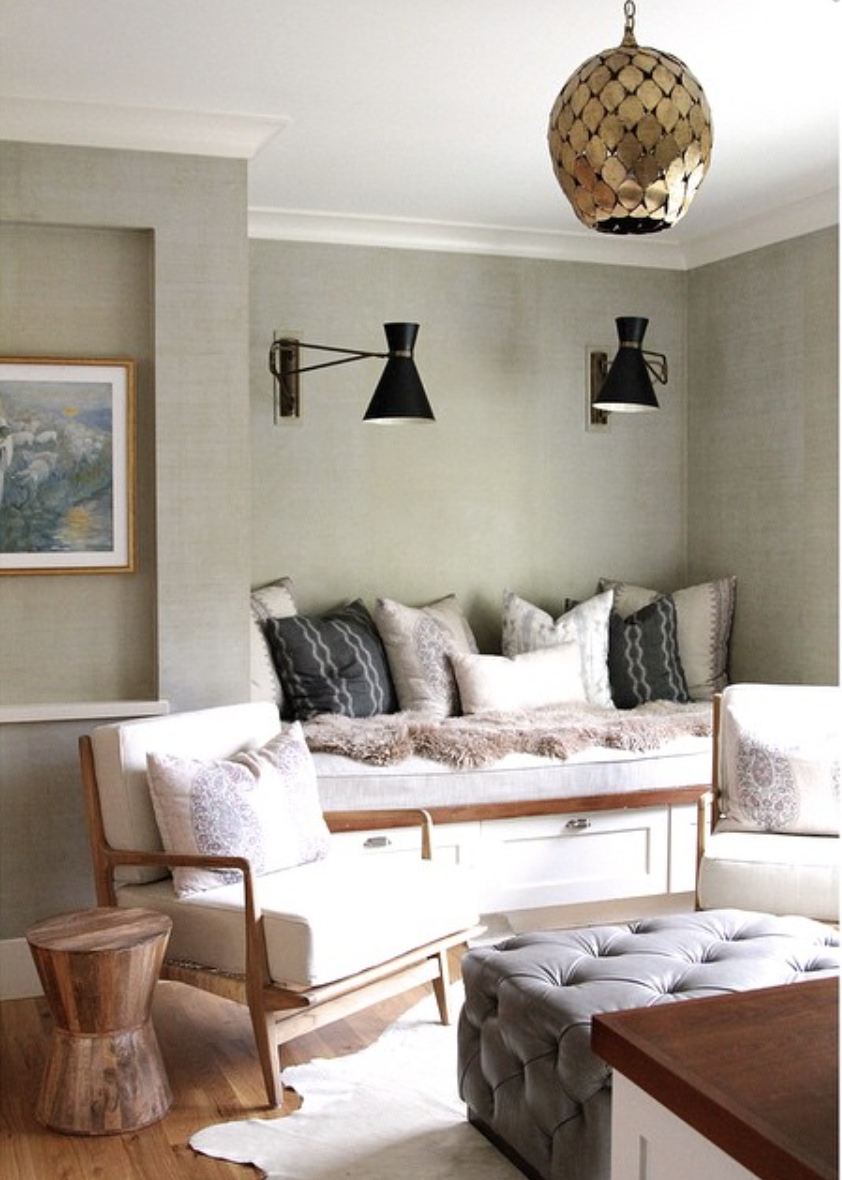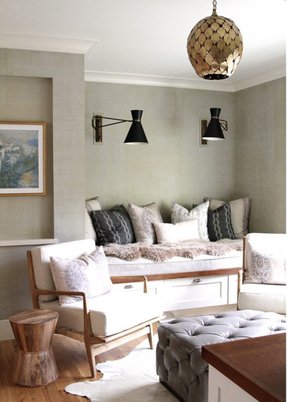 Cozy setup for a contemporary living room with a rustic touch, furnished with an immersed daybed fitted with a variety of decorative pillows. The walnut wood armchairs go nicely with the square, tufted ottoman coffee table.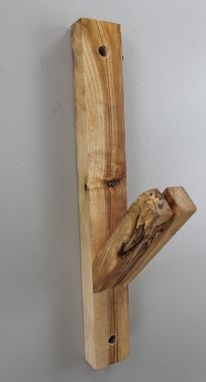 Custom Made Modern "45" Wood Wall Sconce With Pendant Light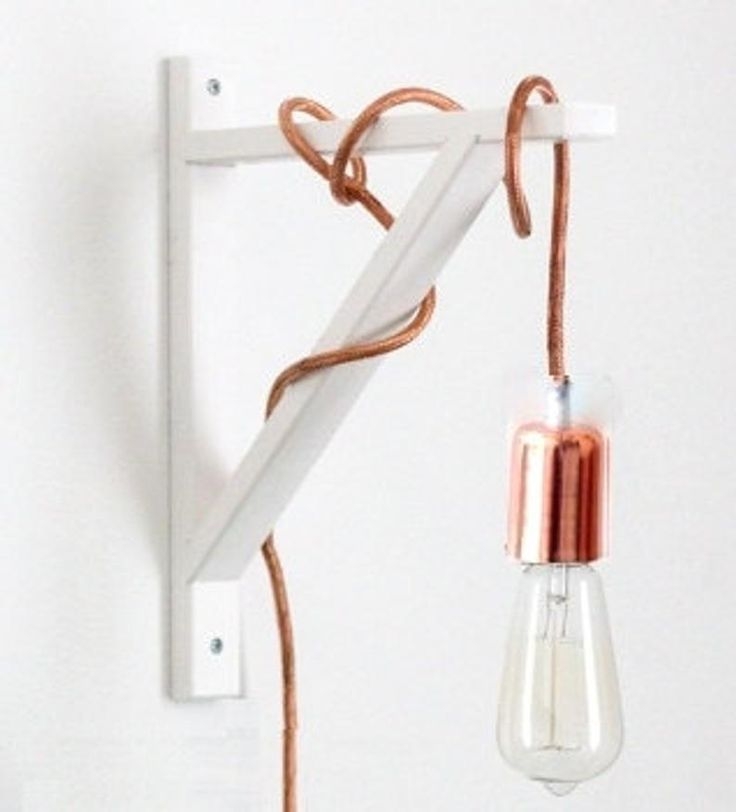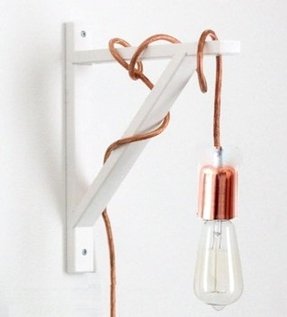 Wood Handmade Pendant Light wall sconce Edison Restoration Industrial ...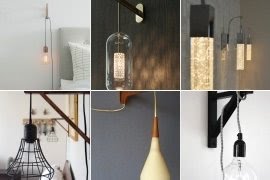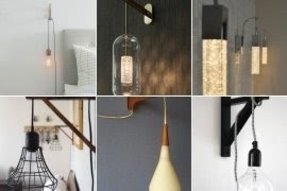 If you're in need of adding some wall mounted lighting then this stunning wall sconce will be ideal, since it swivels side to side on the wall allowing light to be directed in different locations, while the design sports the stunning satin black finish.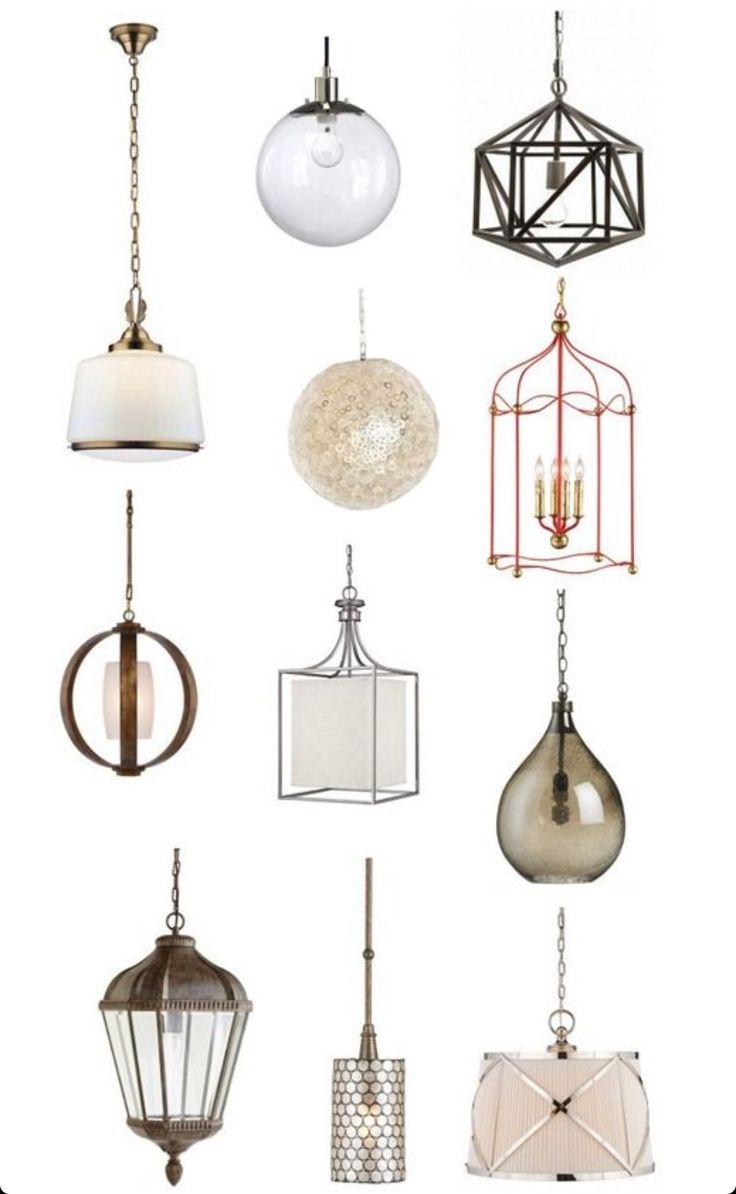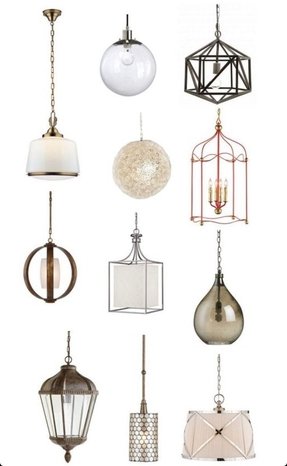 Calming colors & pendant lighting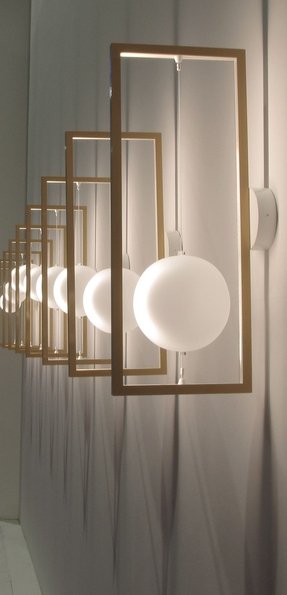 A row of geometric pendant wall sconces frames the interior space and guides the eye along a room. Each of these rectangular gold colored wall sconces has a single light with milk glass globe shade for updated design.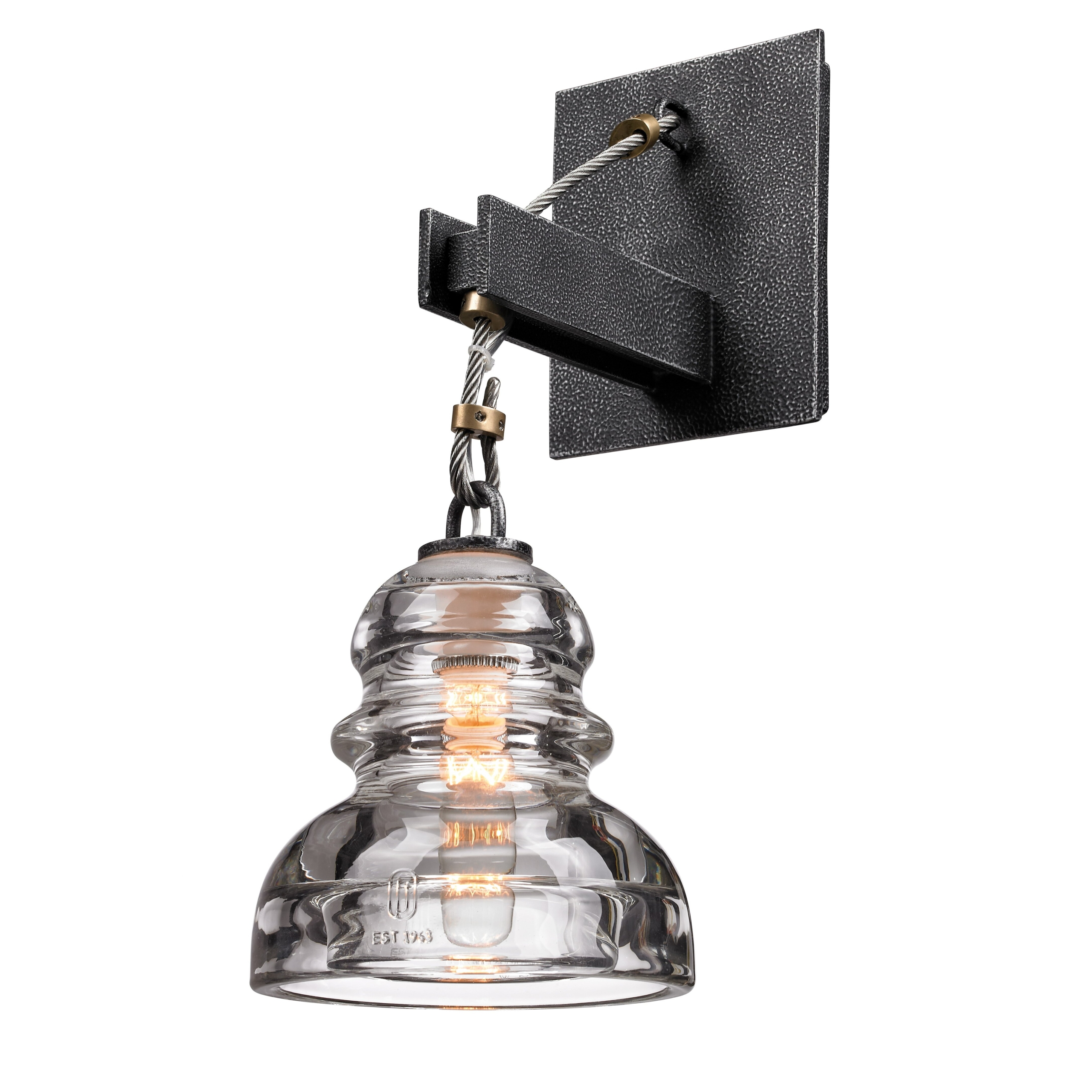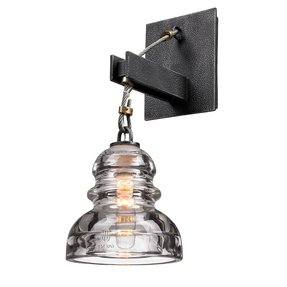 Hand forged from durable iron and bathed in silver finish, this captivating wall sconce for outdoors has a one medium base socket for 60 Watts. Measurements: 14" tall, 5 3/4" wide, 8 3/4" projection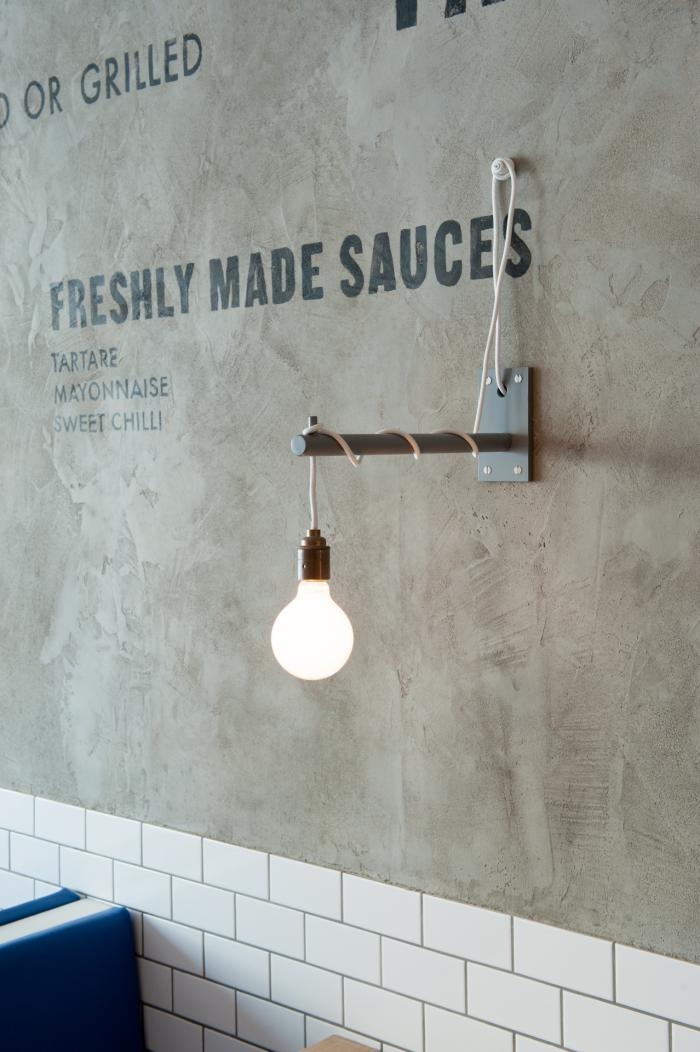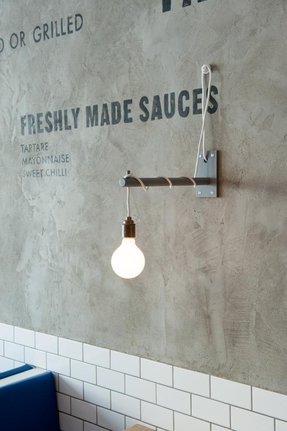 The support beams built into the island are a great proposition when you want the open floor plan but have a load bearing wall. The upper pendant wall sconce provides elegance, smoothly enlightening the whole space.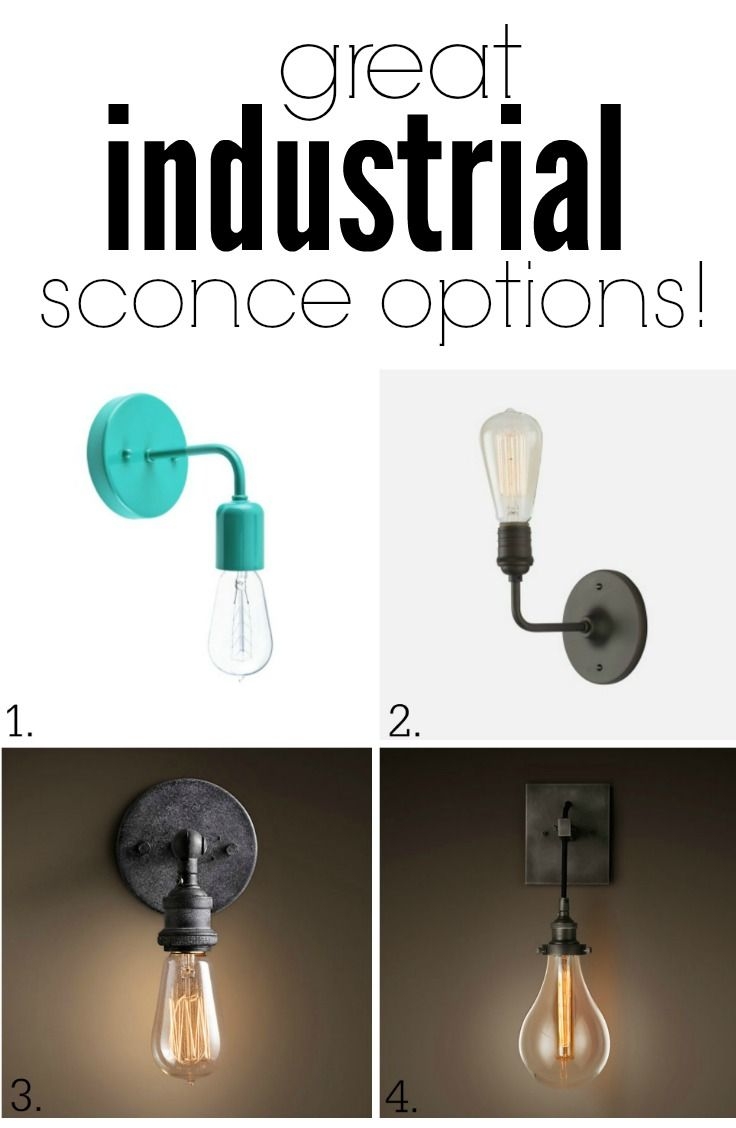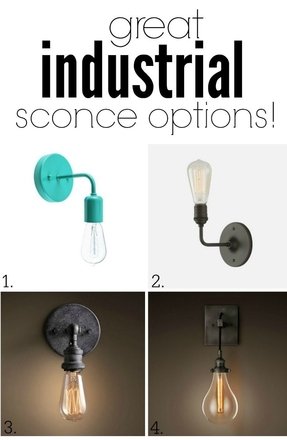 The industrial styling of these elegant pendant wall sconces makes the eel take on a unique style and character. Beautiful details and beautiful light bulbs make a great whole. Warm light gives the interior of the coziness.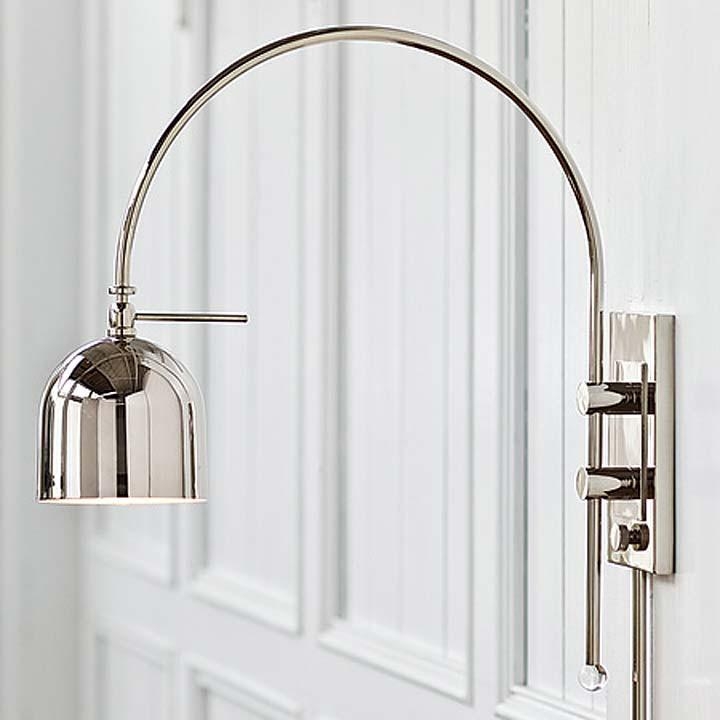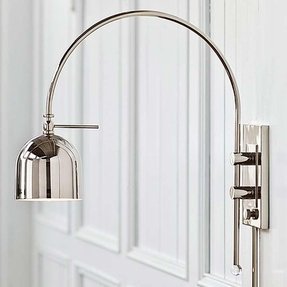 Tubular Light by Henge | LED-lights | Wall-mounted lights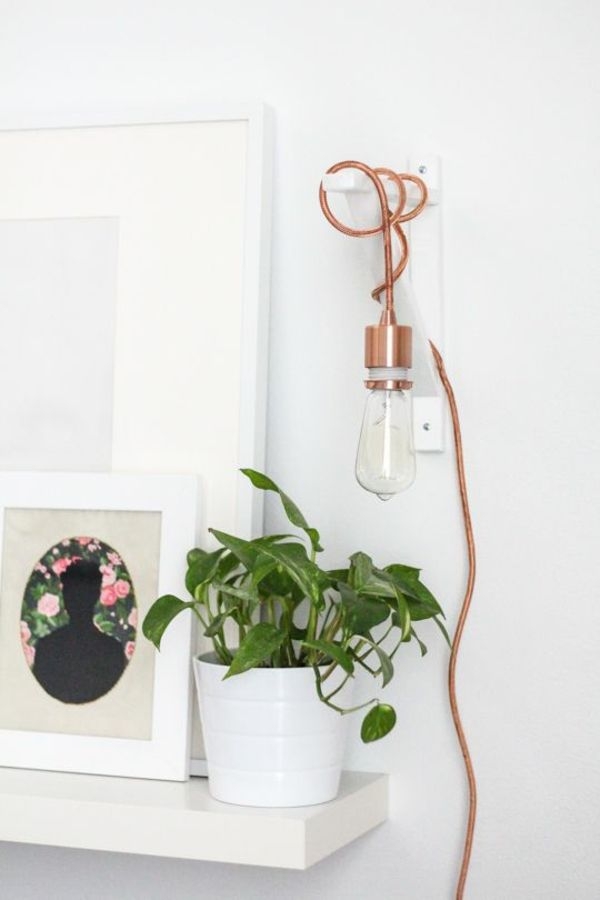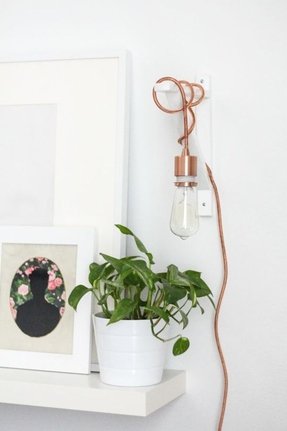 With a little creativity, you can turn the simplest things into stylish accessories that will give character to any room. A colorful, red cable is enough to create a fashionable lamp - a pendant wall sconce, where there is no lampshade - just a light bulb.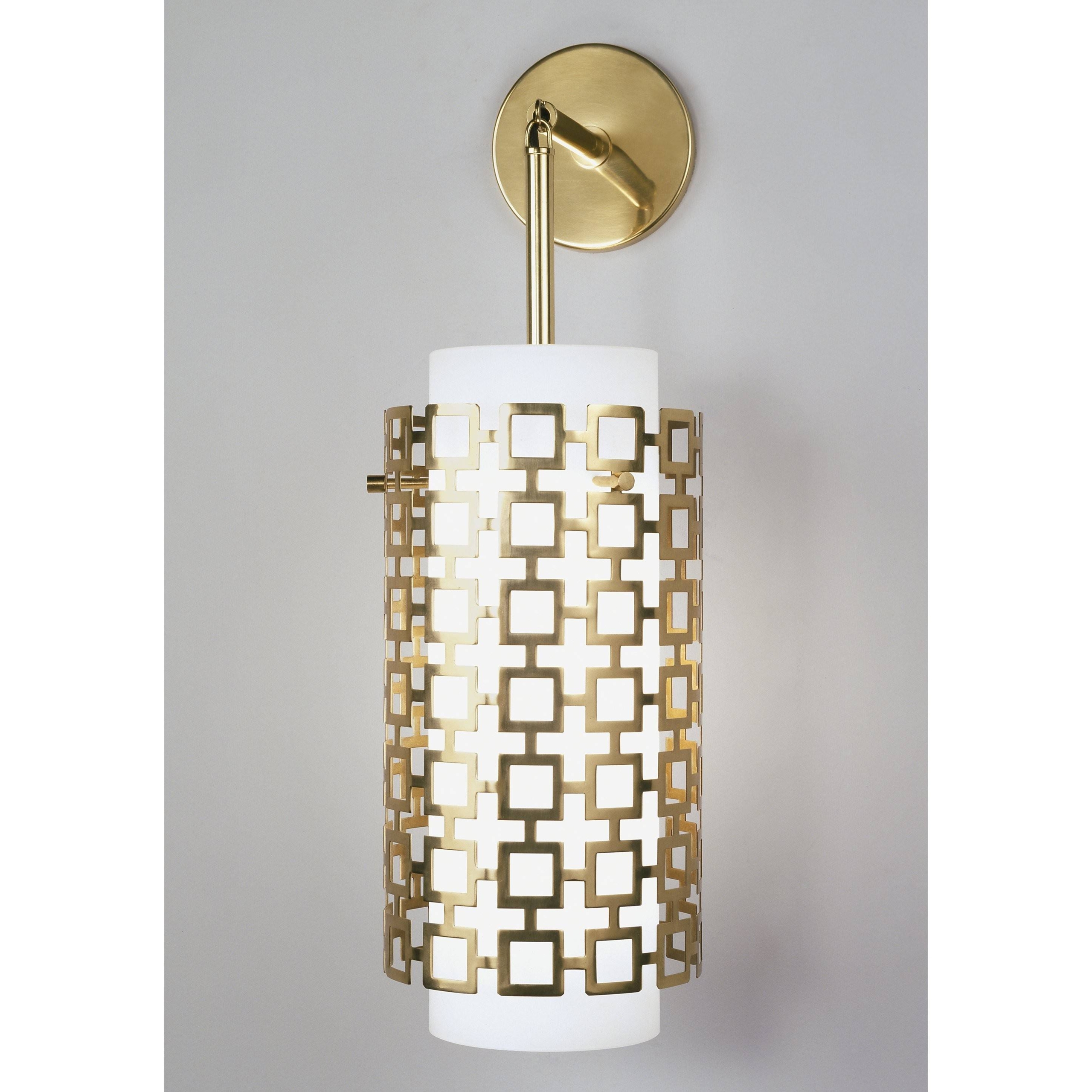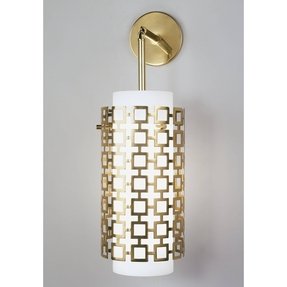 Geometric shapes are suitable for any room. They are simple and inventive. Bring modernity to home. This pendant lamp has one light and modern sconce. It brings to your house frosted white cased glass shade. Metallic squares shine with gold.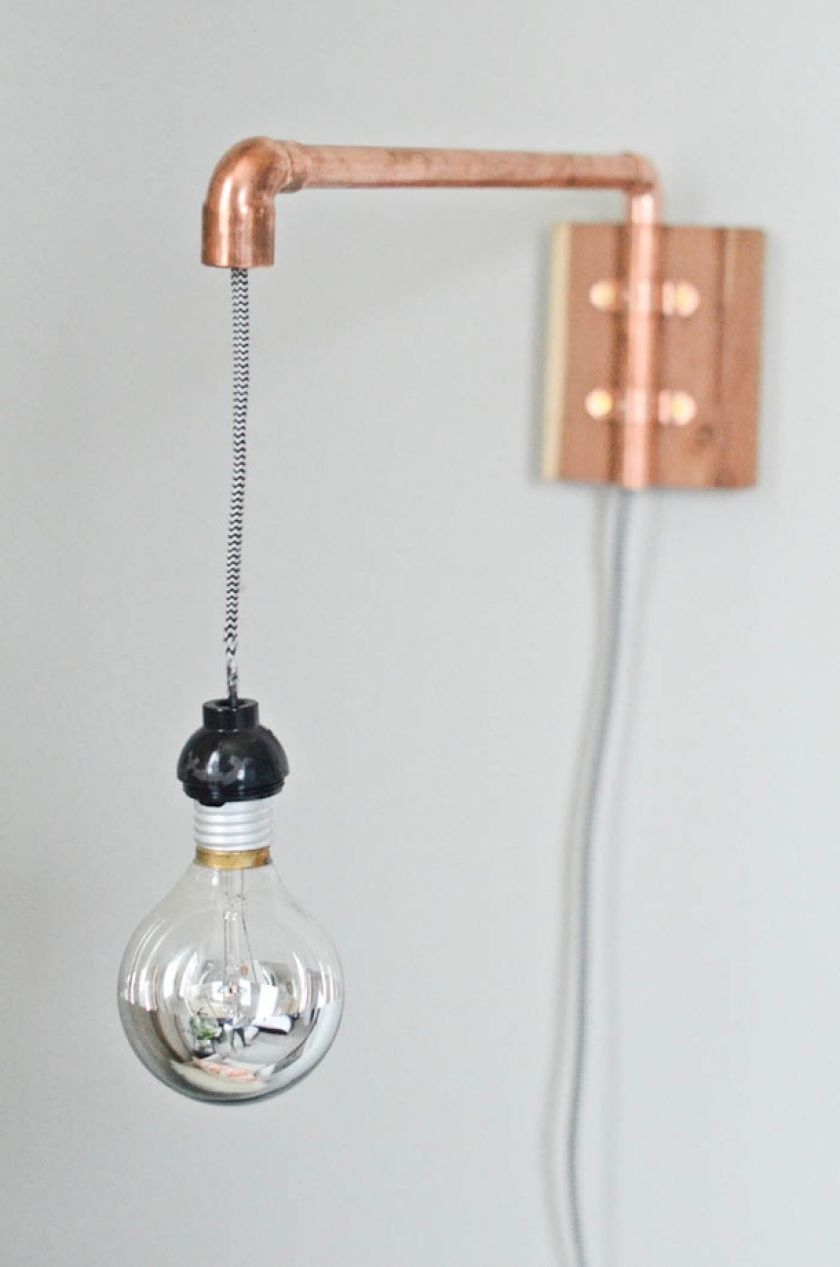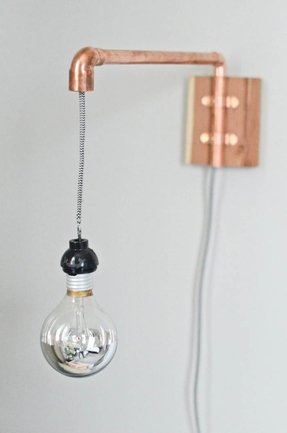 An extraordinary wall sconce in a minimalist design. It's a simple copper pipe attached to the wall with a bare light bulb dangling loosely from it. It can be hung by your bedside table or above a desk, perfect for reading.