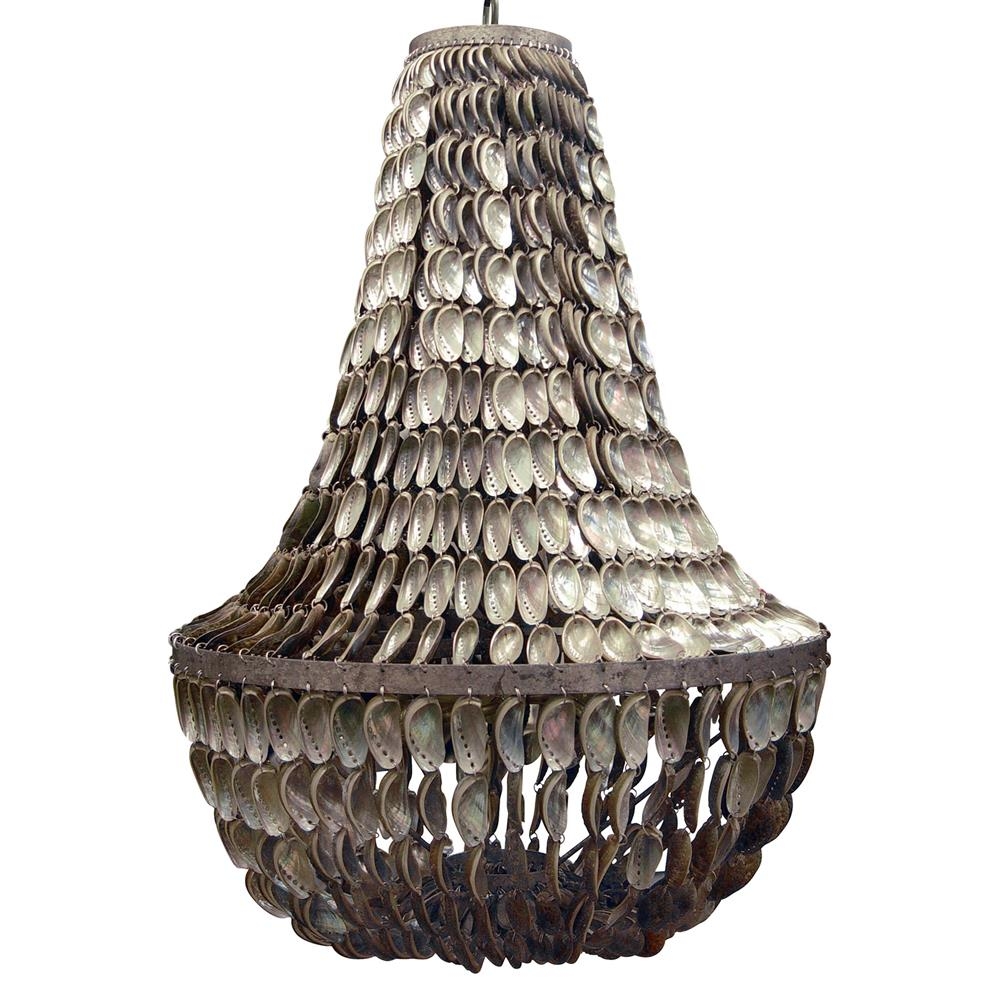 When I was a little girl, I loved collecting seashells. If I had this chandeleir, I would die from happiness! This cool, wonderful oyster shell chandelier is super tall and huge! Ideally suits large, open spaces!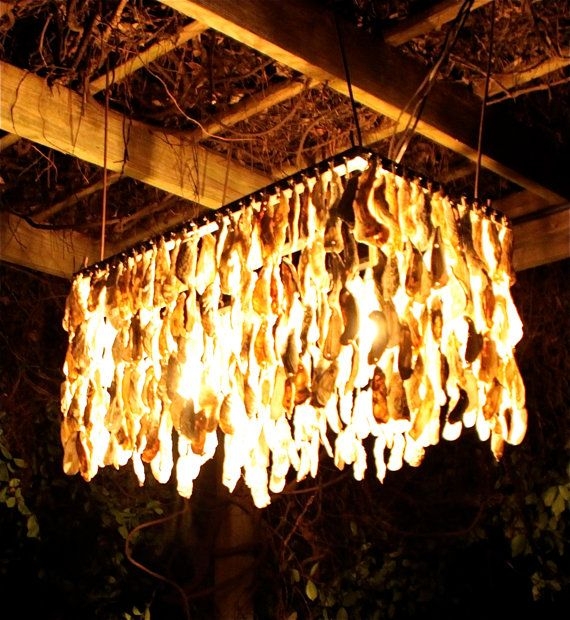 Rectangle Chandelier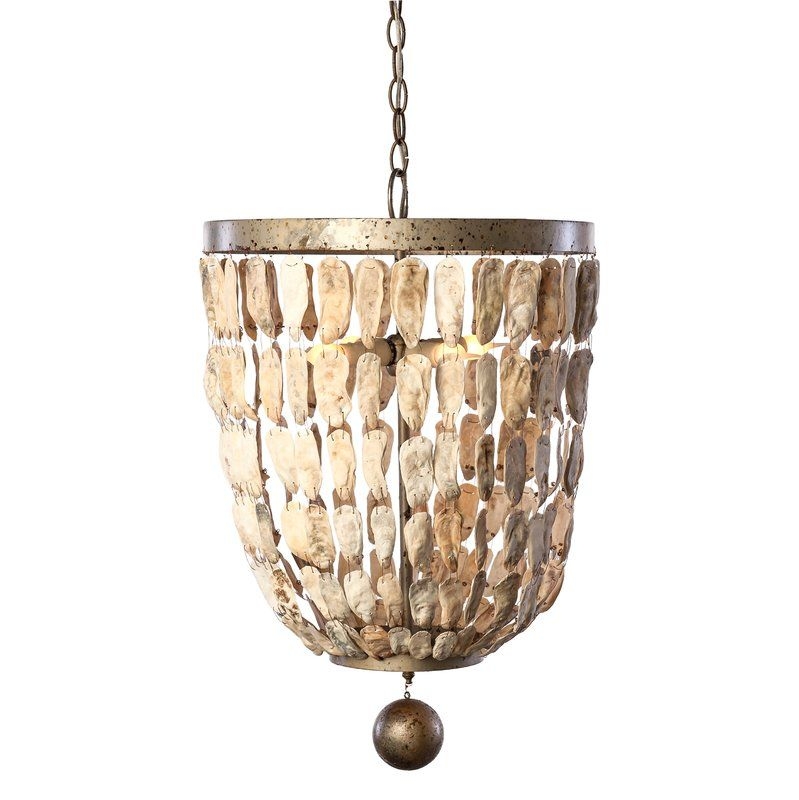 A cool rustic chandelier featuring a unique semi-oval lampshade with a metal frame plastered with size-varied oyster shells in creamy tones. It has a quite wide top edge, a bottom ball finial and hangs on a chain.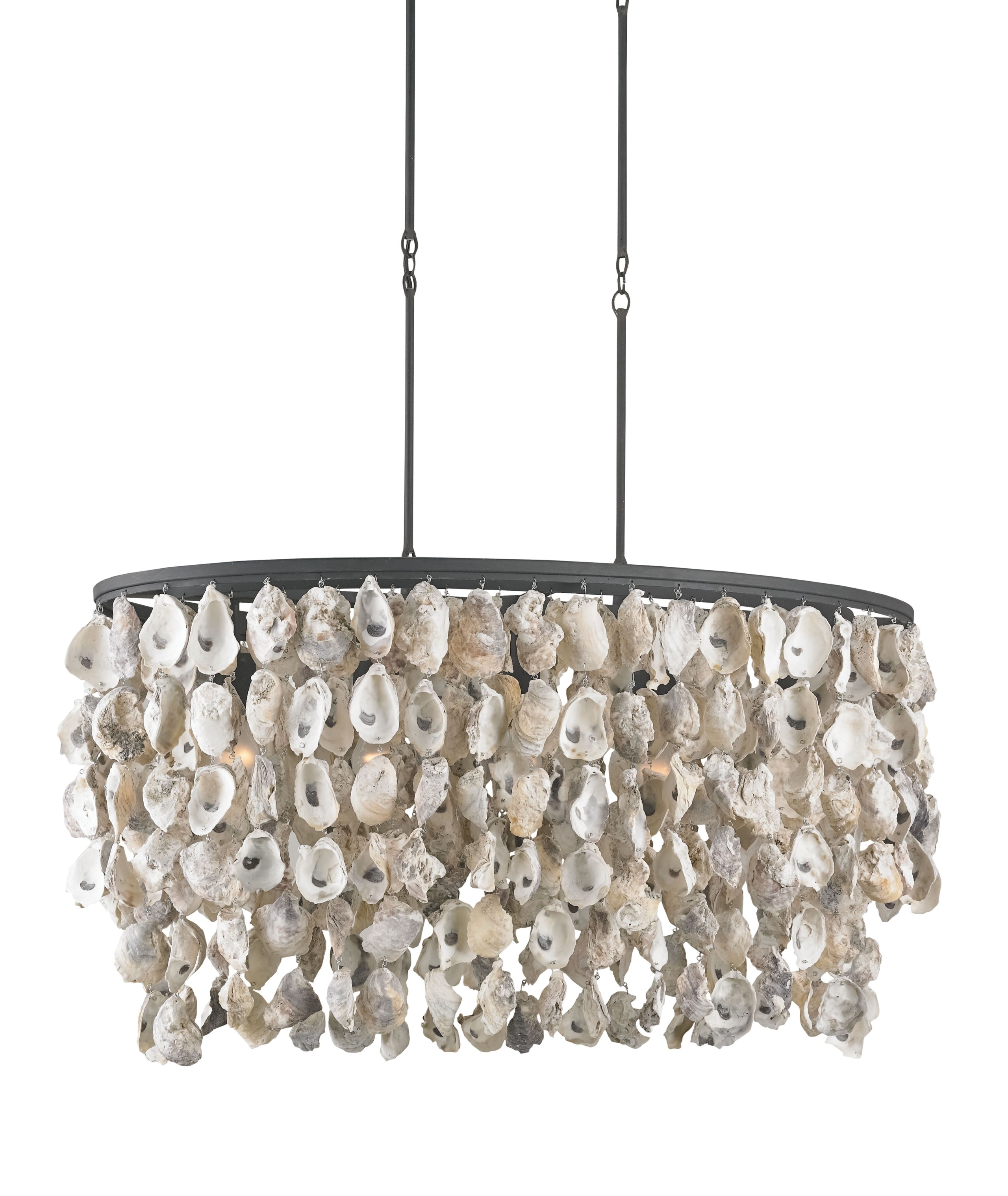 Natural Oyster Shell Chandelier (36"w x 20"d x 20"h)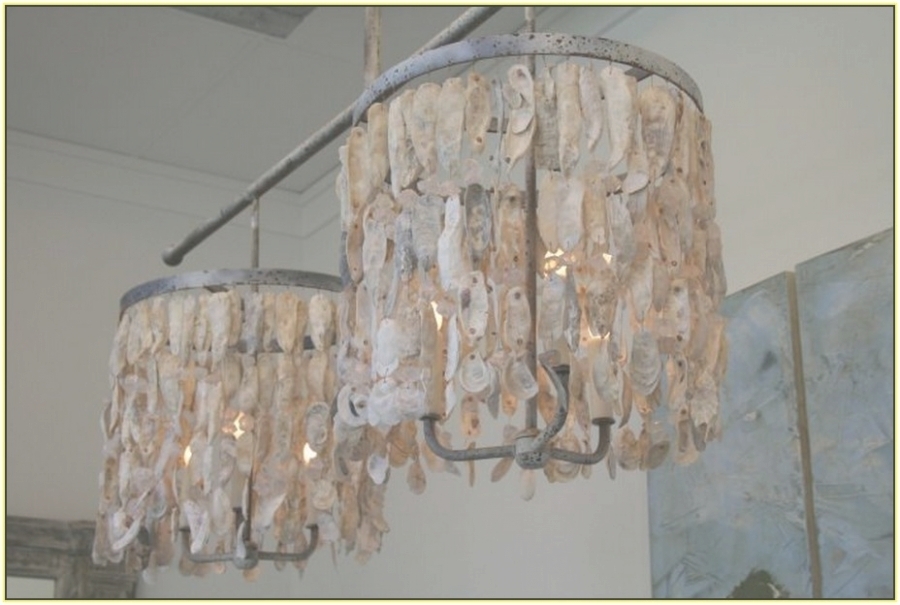 A bold proposition for those, who like eclectic decors. Distinguish your living space with this fabulous double drum oyster chandelier, of course using only the empty shells. A great way to add some cool, nautical vibe to the room.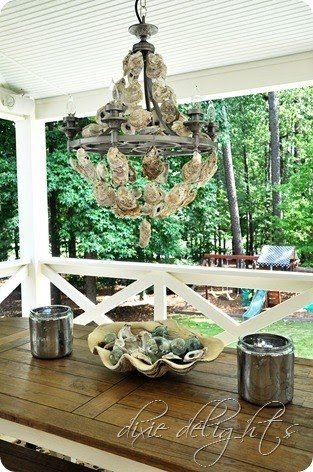 Oyster shell chandelier that looks amazing in this scenery. Would look cool with smaller version of this back porch. Love this farm house style with wooden elements and amazing atmosphere. Simple and comfortable.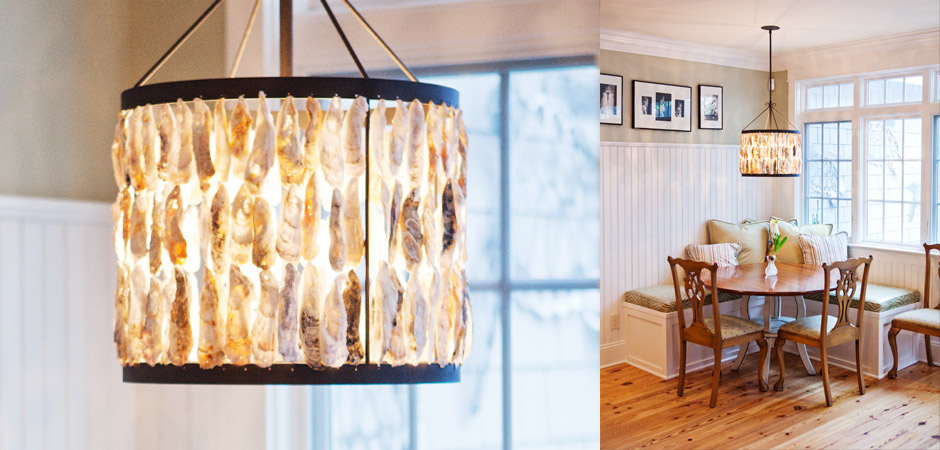 Beautiful oyster shell chandelier for any home! #shopBM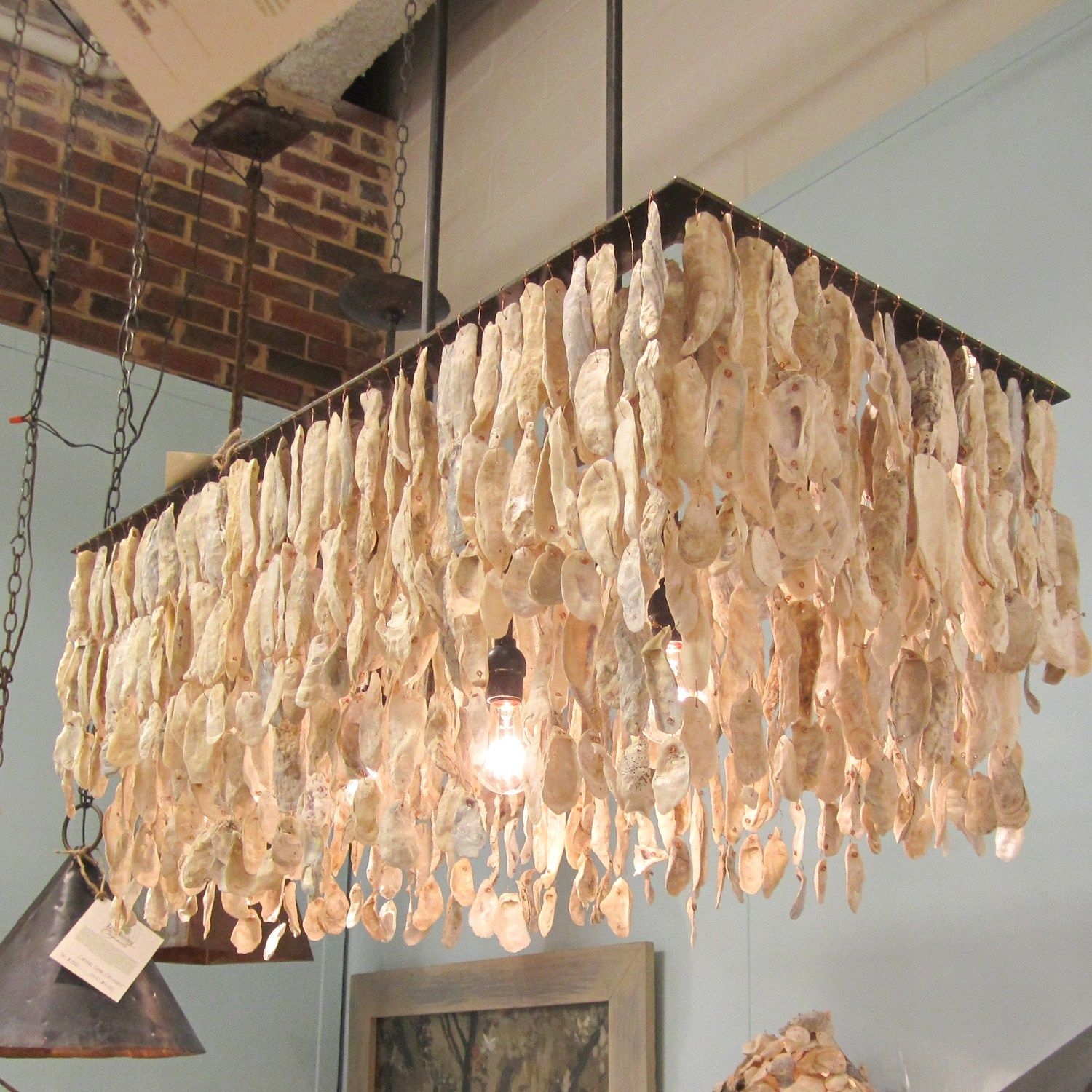 Those who have spent their lives gathering seashells over the ocean - can use them to create such a beautiful, unconventional chandelier that consists of fairly even, clear oyster shells.They fall on straps,from a longitudinal structure made of wrought iron.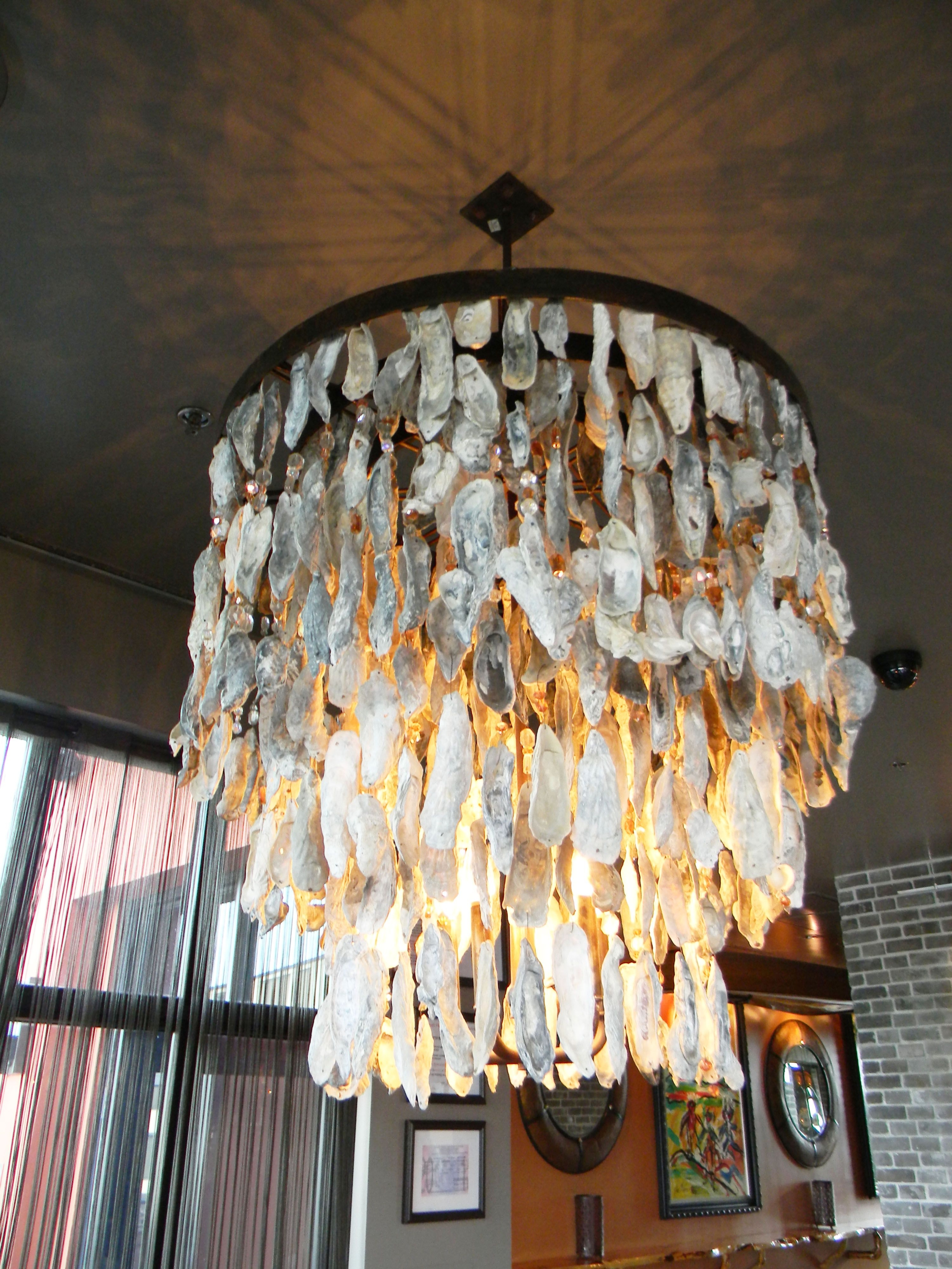 Being an exquisitely original proposition, this oyster chandelier will look fabulous in all coastal themed interiors. Its bold design will boost the overall appeal of your summer house.,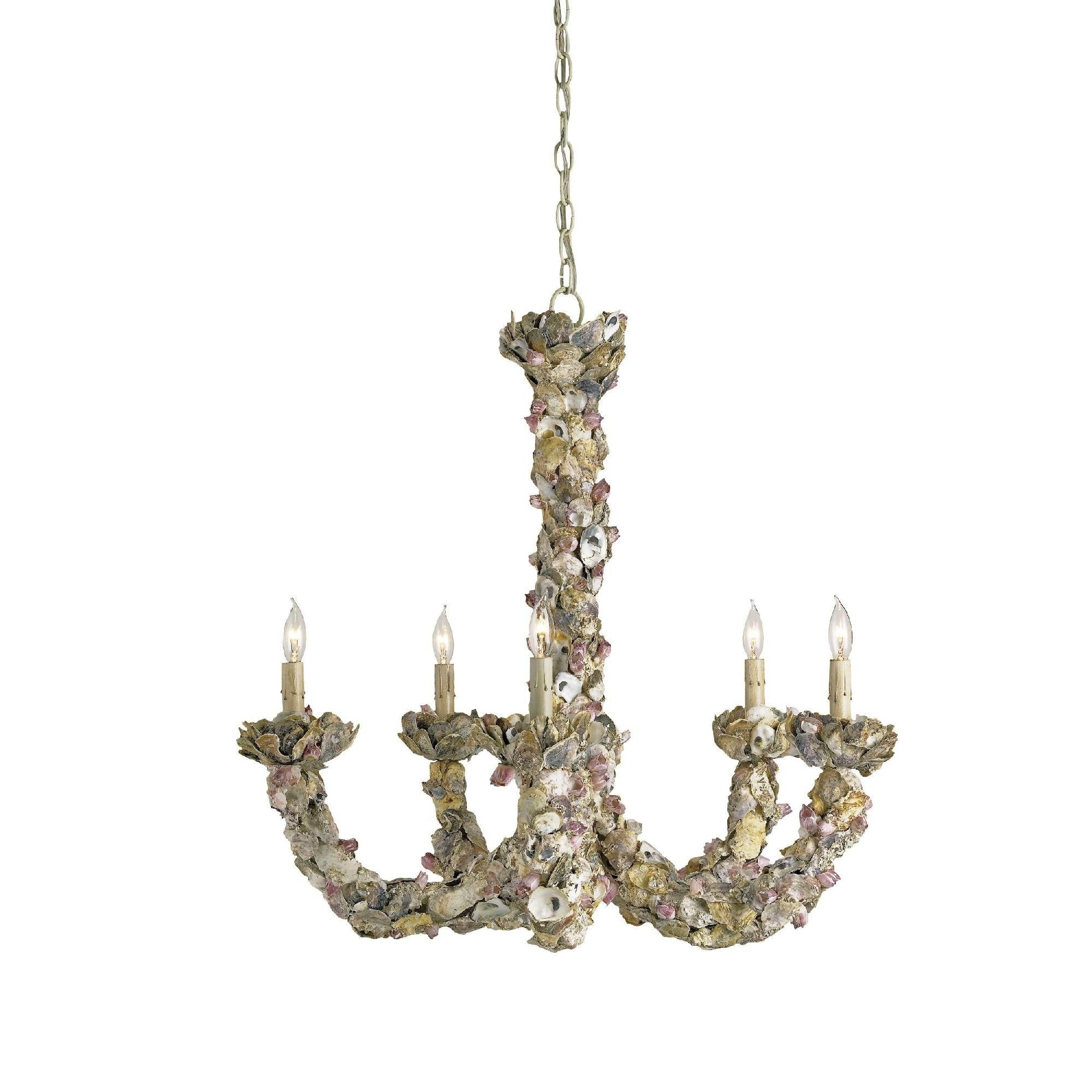 Marshcourt Oyster Shell Chandelier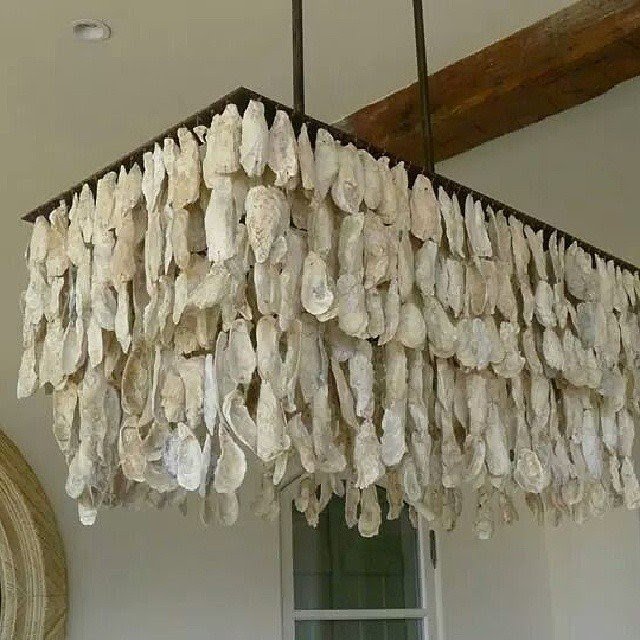 How about this oyster shell chandelier? Seen on the Newport Harbor home and garden tour last week.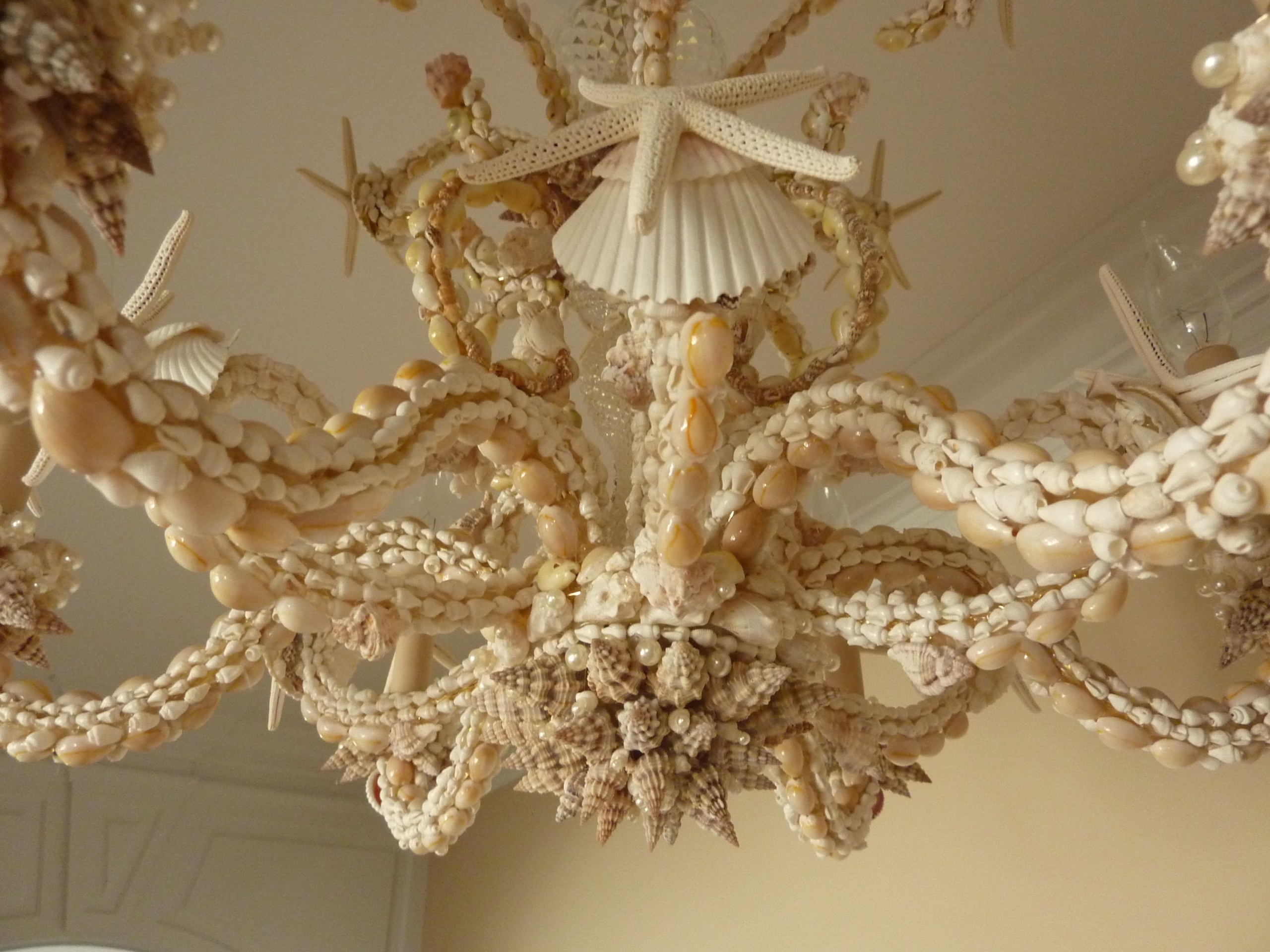 Unique and quirky look for an ornamental ceiling chandelier made in an aquatic style. The chandelier is decorated with numerous seashells of a wide variety, all in a beige color, and is fitted with a couple of dried starfish at the top.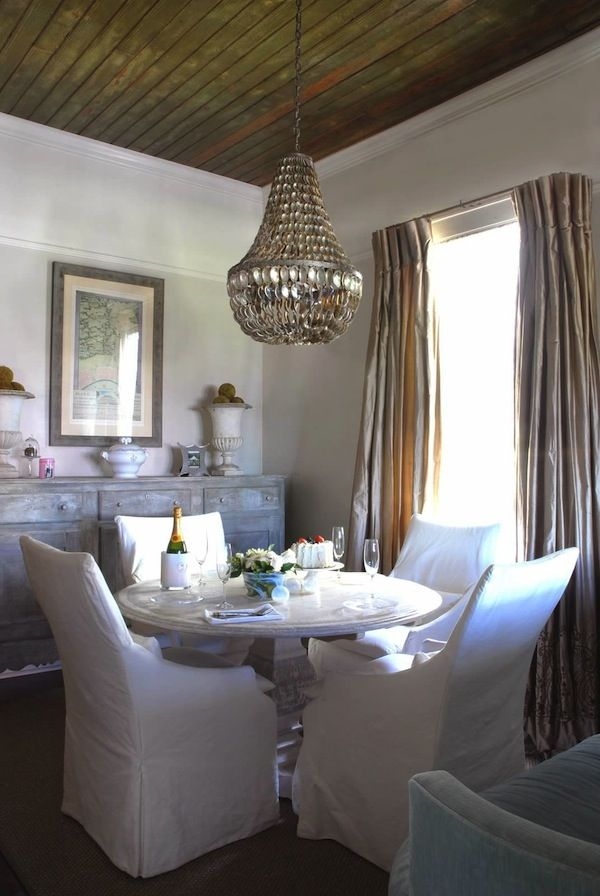 Fabulous ouster shell chandelier. It literally delivers a perfect finishing accent in this carefully-curated dining nook. It beautifully echoes the color of the wooden ceiling and old gold taffeta curtains.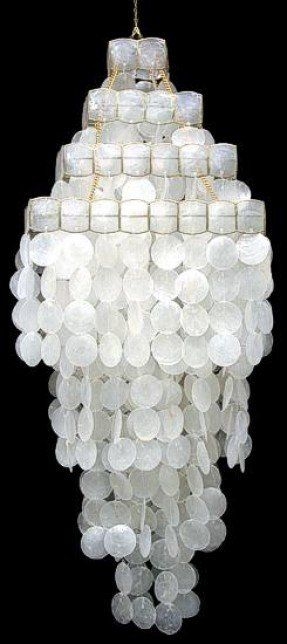 Crazy for Capiz Shell light fixtures...see more!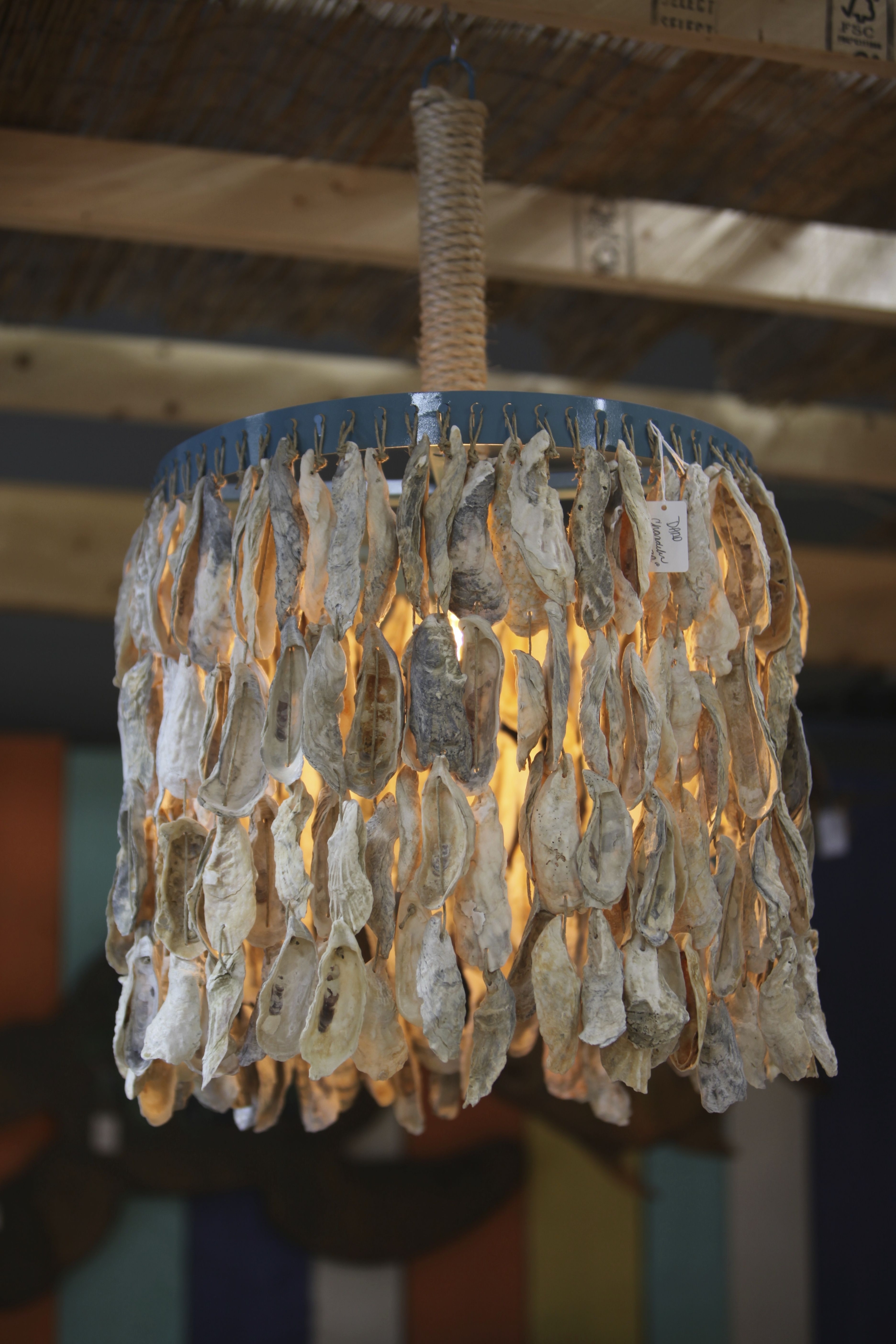 Hey, I found this really awesome Etsy listing at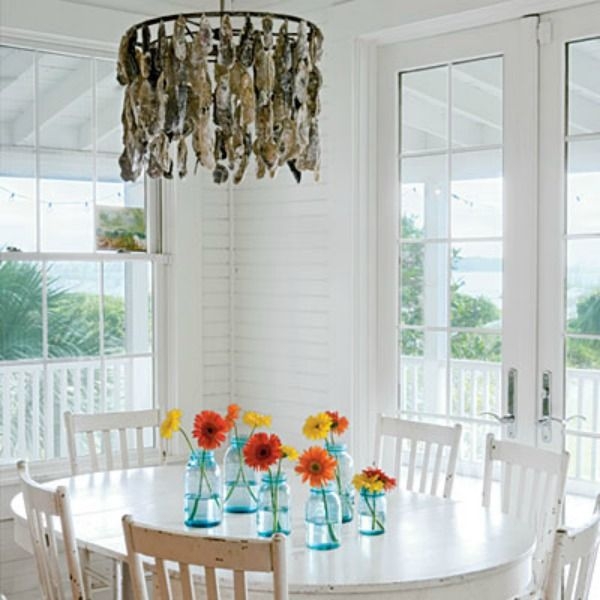 Oyster Shell chandelier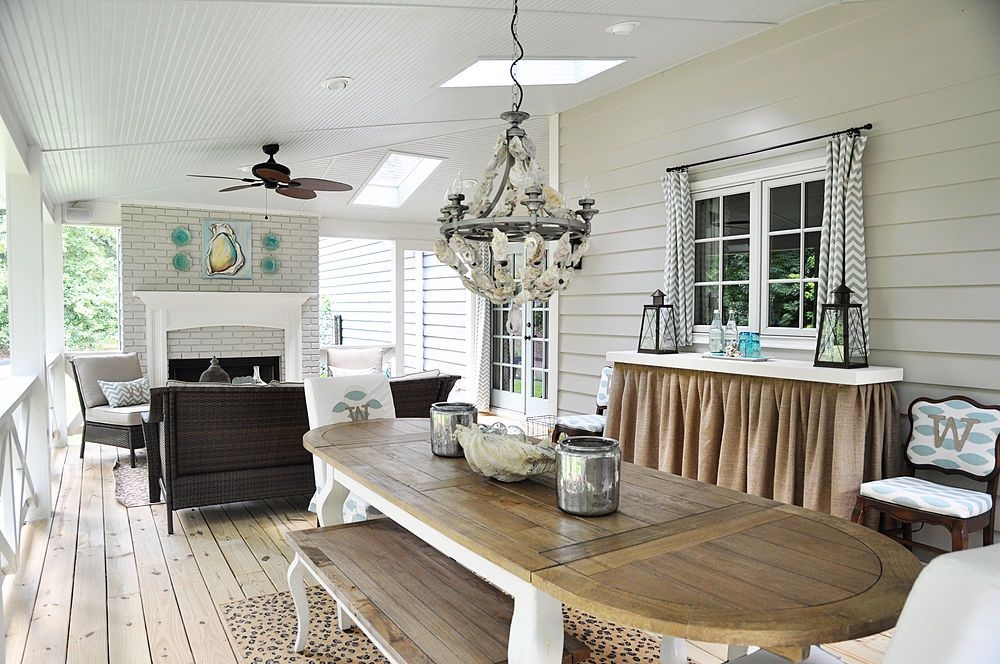 How I Found My Style Sundays- Dixie Delights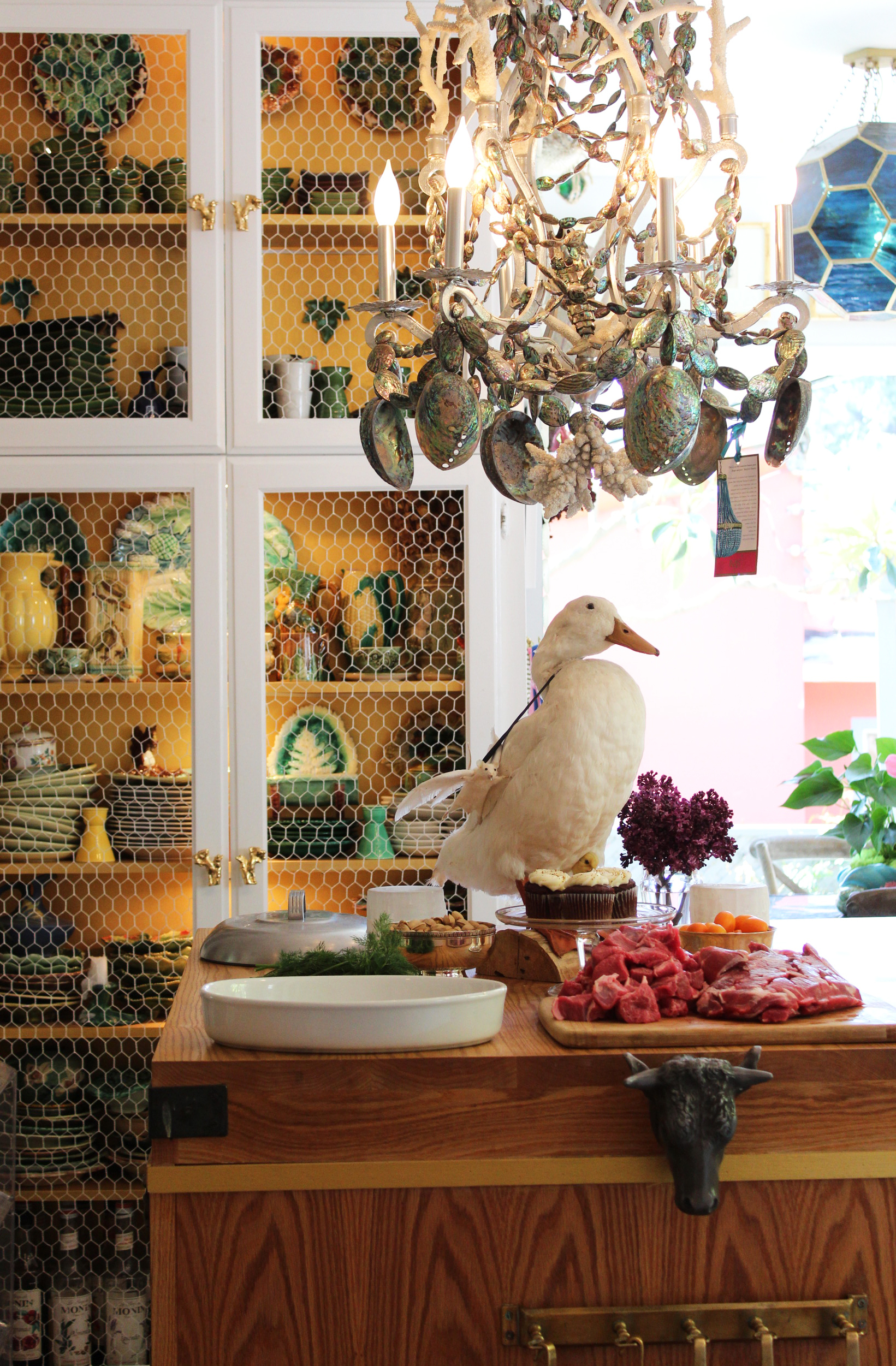 Lovely...love the chandelier and that cabinet filled with majolica.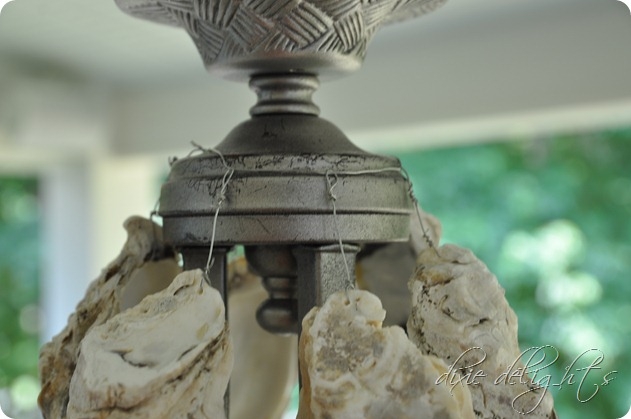 DIY Oyster Shell Chandelier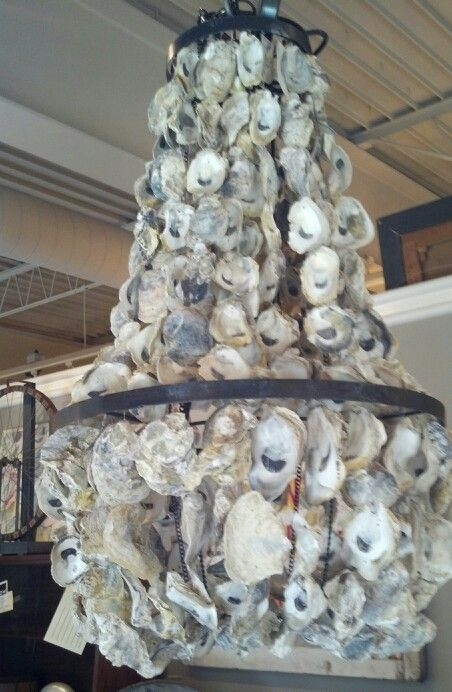 Oyster shell chandelier, brings the vacation vibe home! More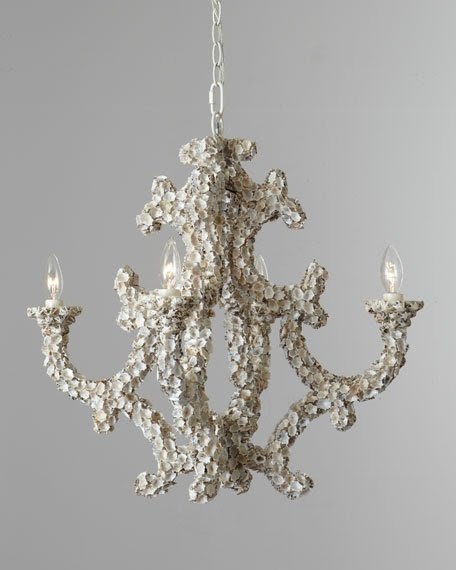 A truly unique, four-light chandelier with an amazing, underwater look. It's a handcrafted object that features a base plastered with hundreds of star limpet shells. It will give your room a romantic atmosphere.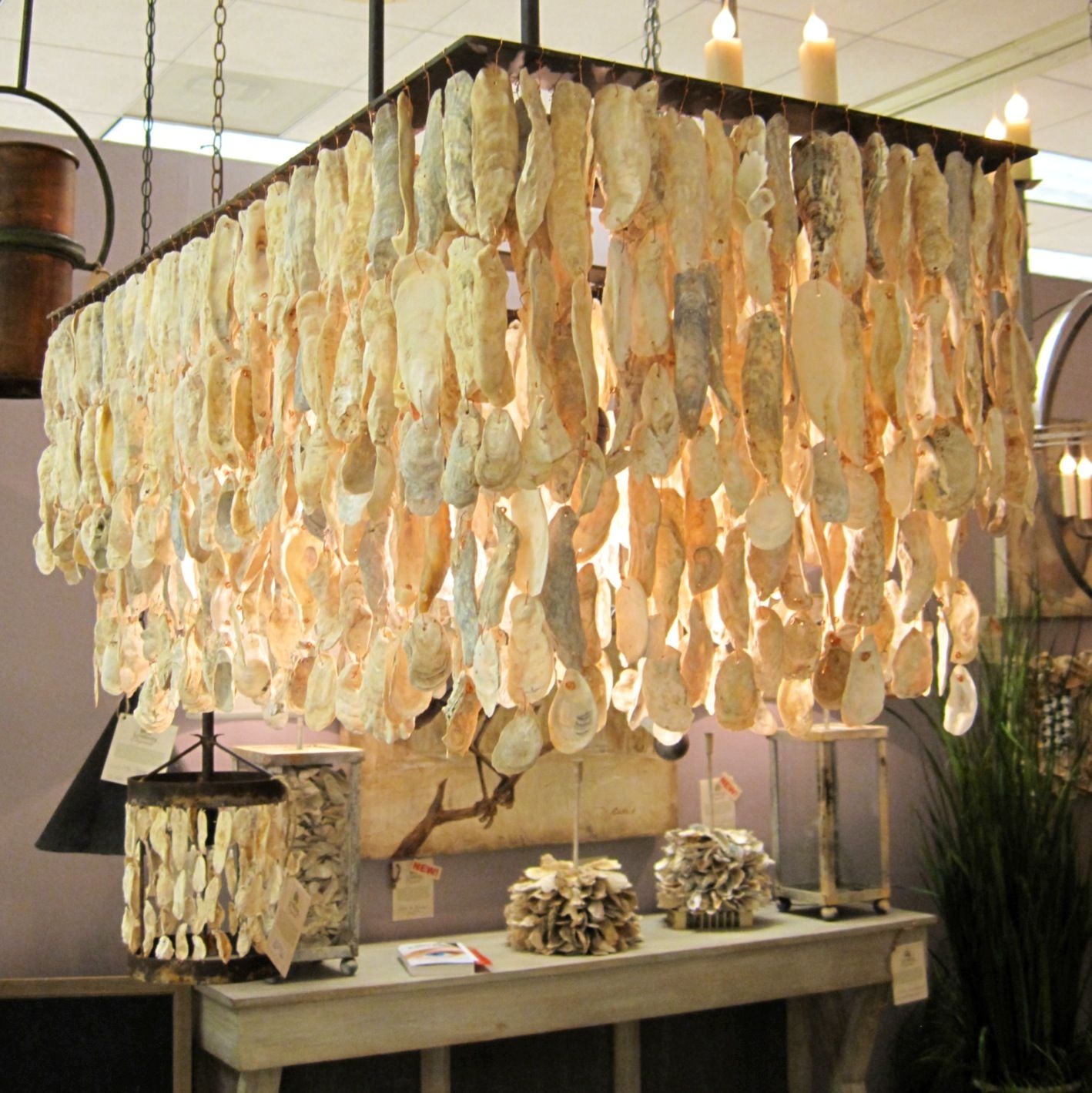 oyster shell chandelier table with wood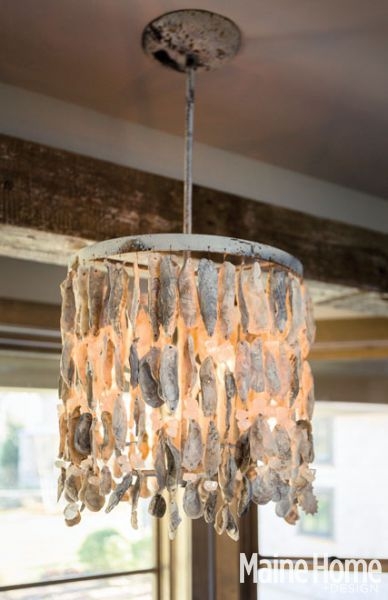 Oyster shell chandelier from Abacus Gallery in Kennebunkport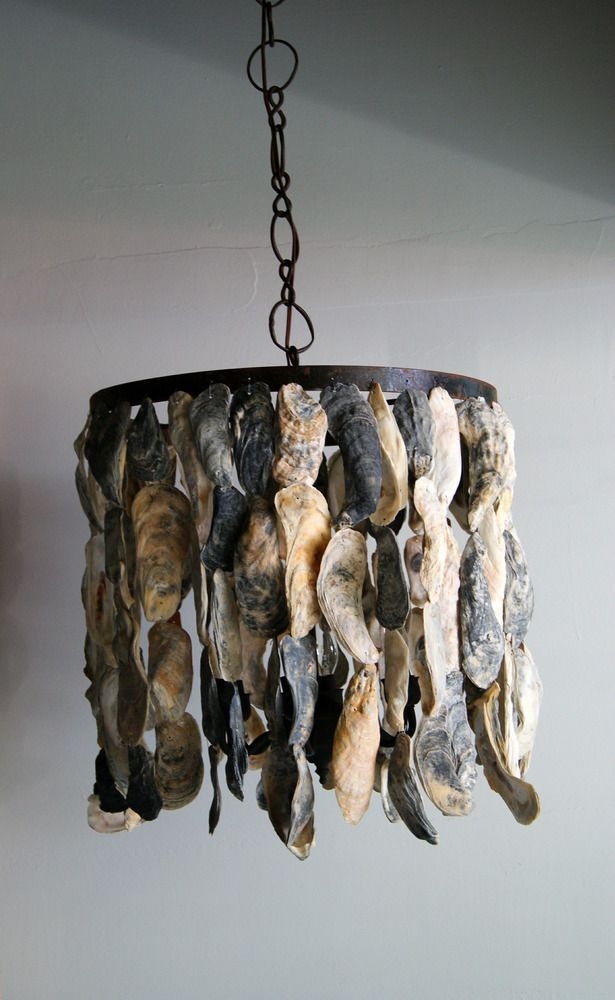 ilovechartreuse — Eastern Shore Oyster Shell Chandelier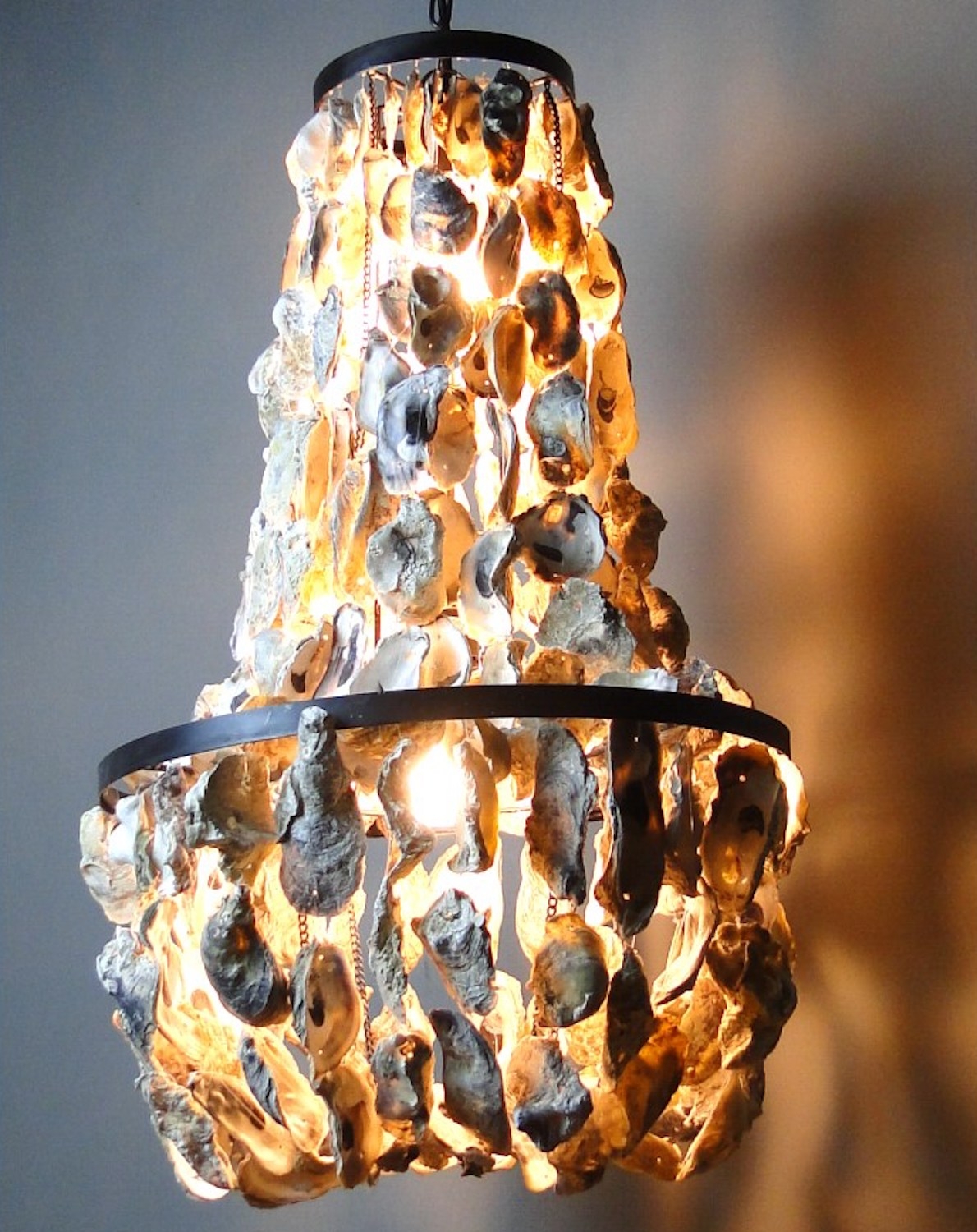 Vintage look iron oyster shell chandelier
Oyster Shell Mirror & Chandelier DIY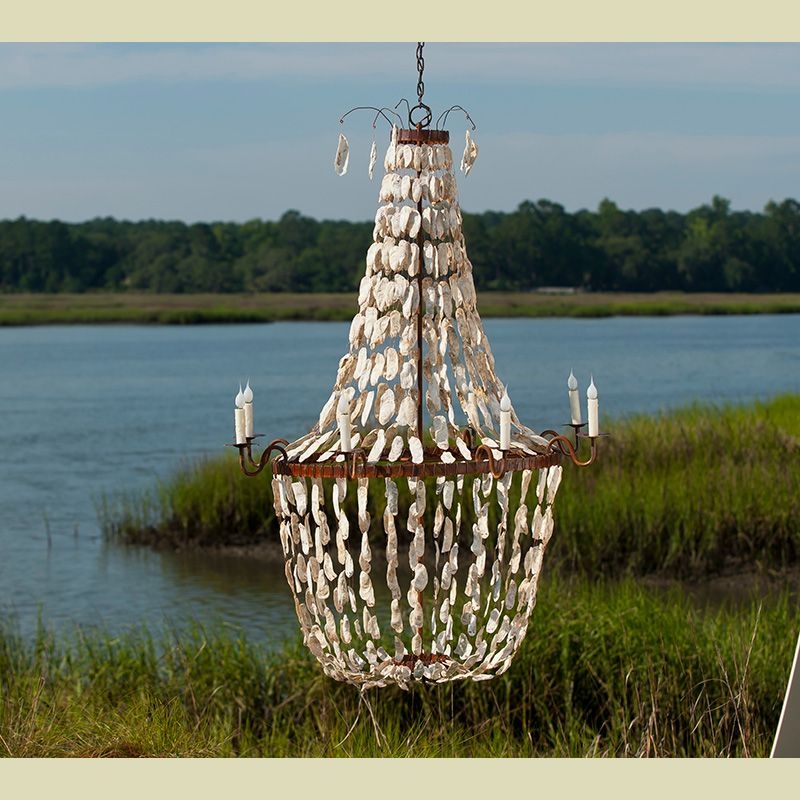 Oyster shell chandelier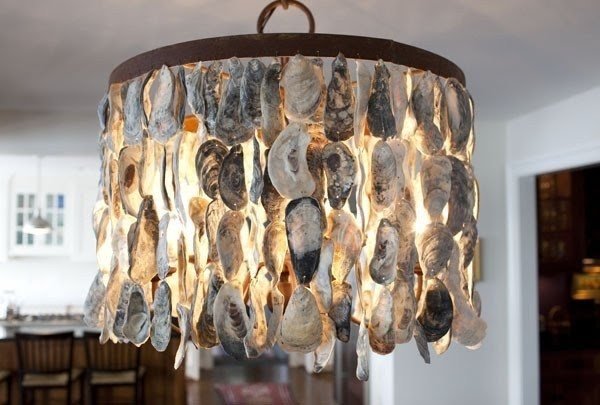 A handcrafted oyster chandelier hangs in a casual dining area off the Browns' kitchen. (Sangjib Min / June 19, 2012)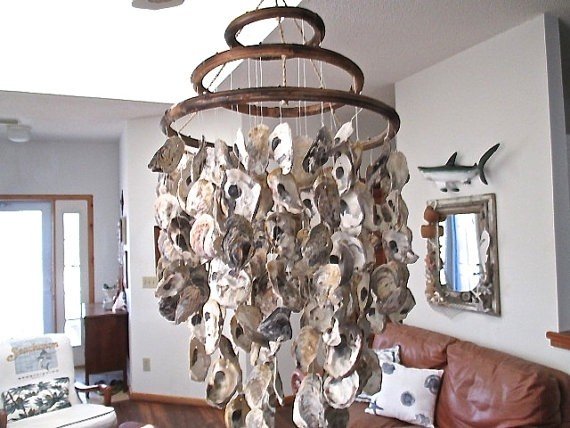 Nautical Oyster Shell Chandelier/ Wind Chime, Three Tier, Large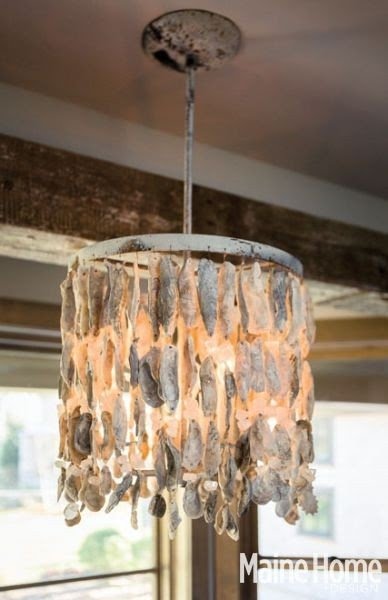 chandelier made from oyster shells--From Maine Home and Design Magazine. I could make this!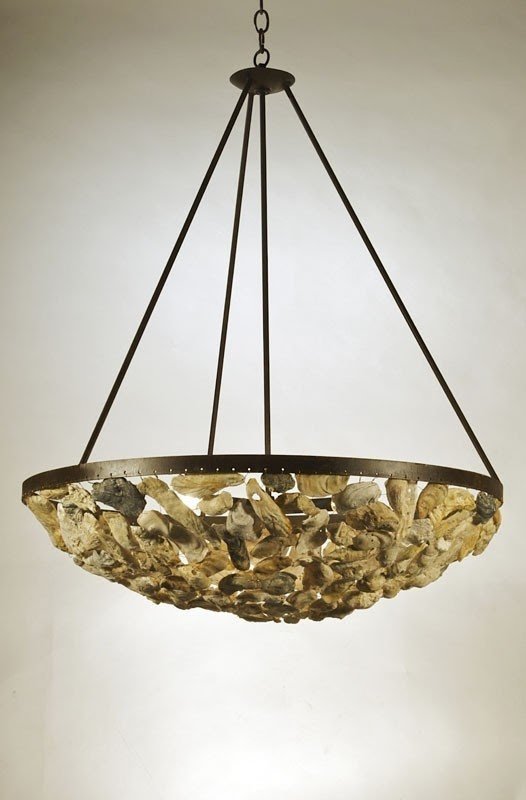 Old-fashioned chandelier with lacquered shells and decorative pebbles. It has iron durable frame. Stylish chandelier is stylized to medieval. This decoration makes every interior more beauty and elegant.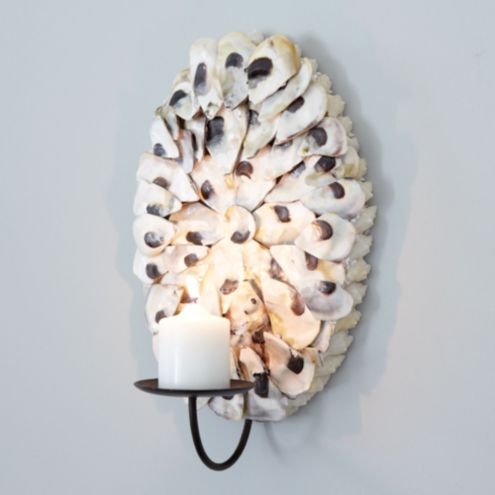 oyster shell decor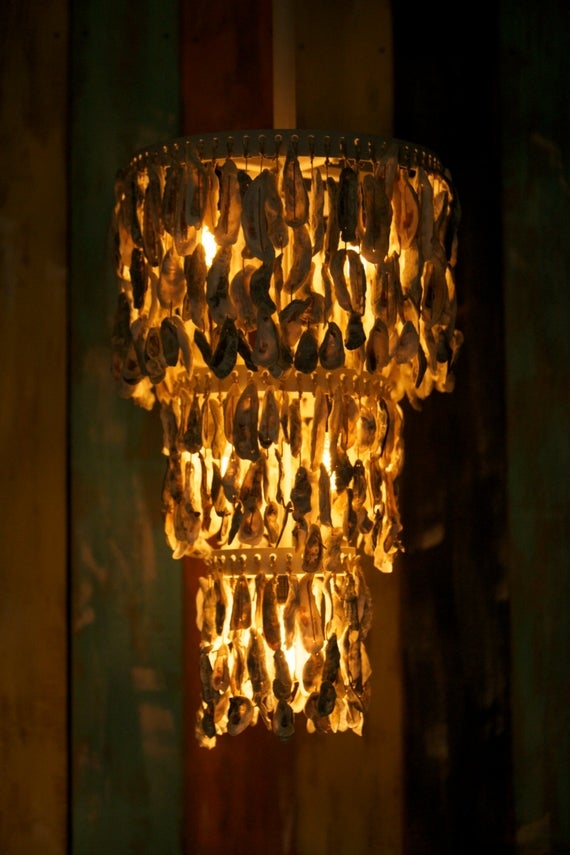 Oyster Shell Chandelier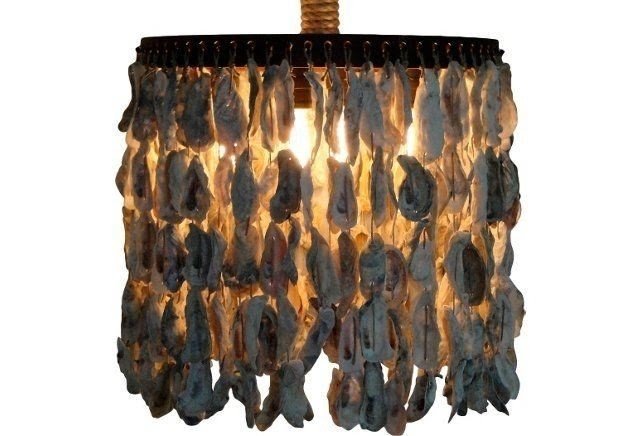 Oyster Shell Chandelier, 18" Round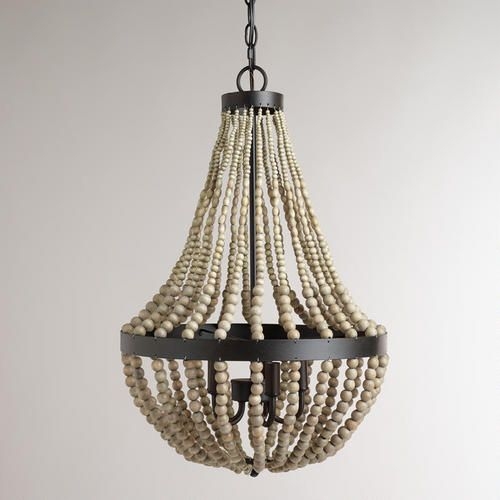 maybe?? with oyster shells?? Small Wood Bead Chandelier | World Market $199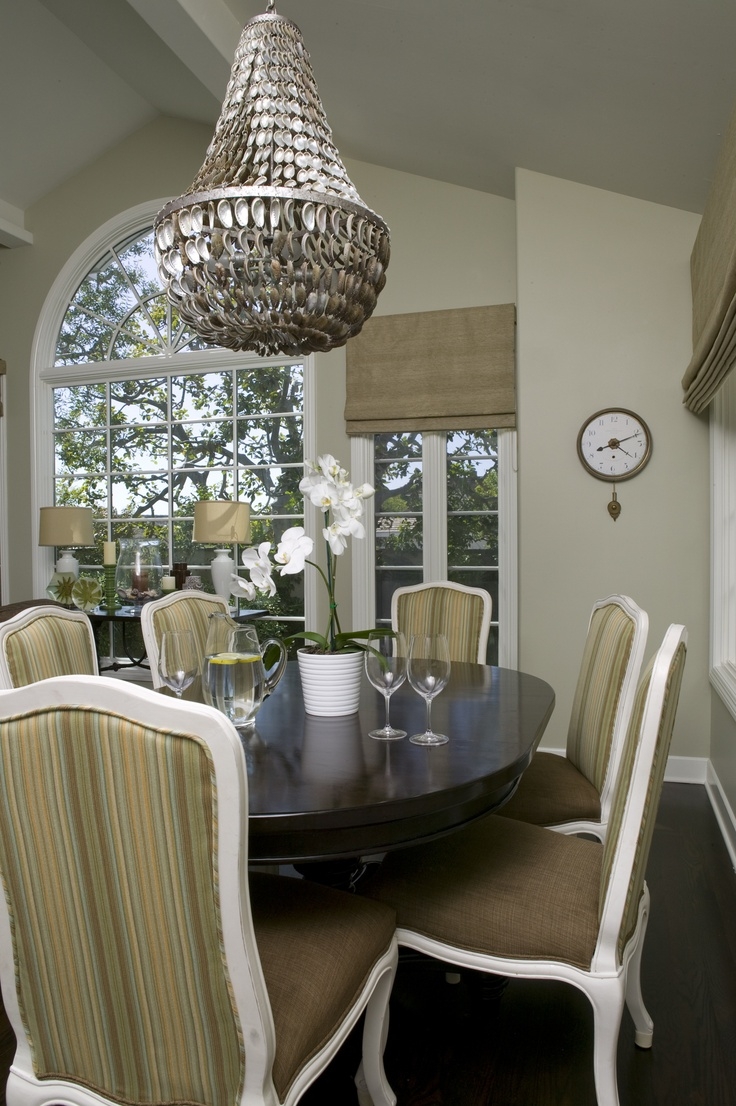 Abalone Shell Chandelier ~Love it~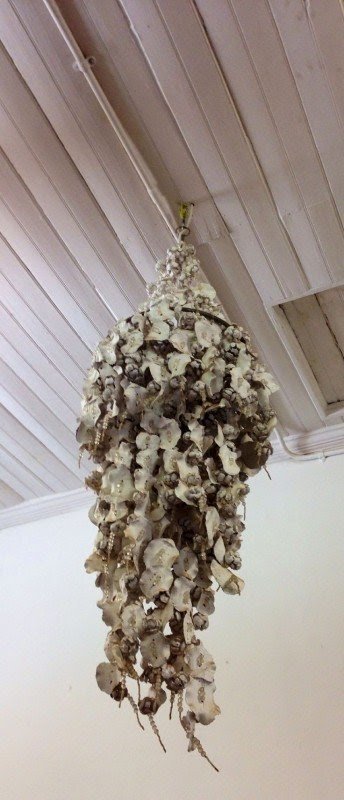 Oyster chandelier in SA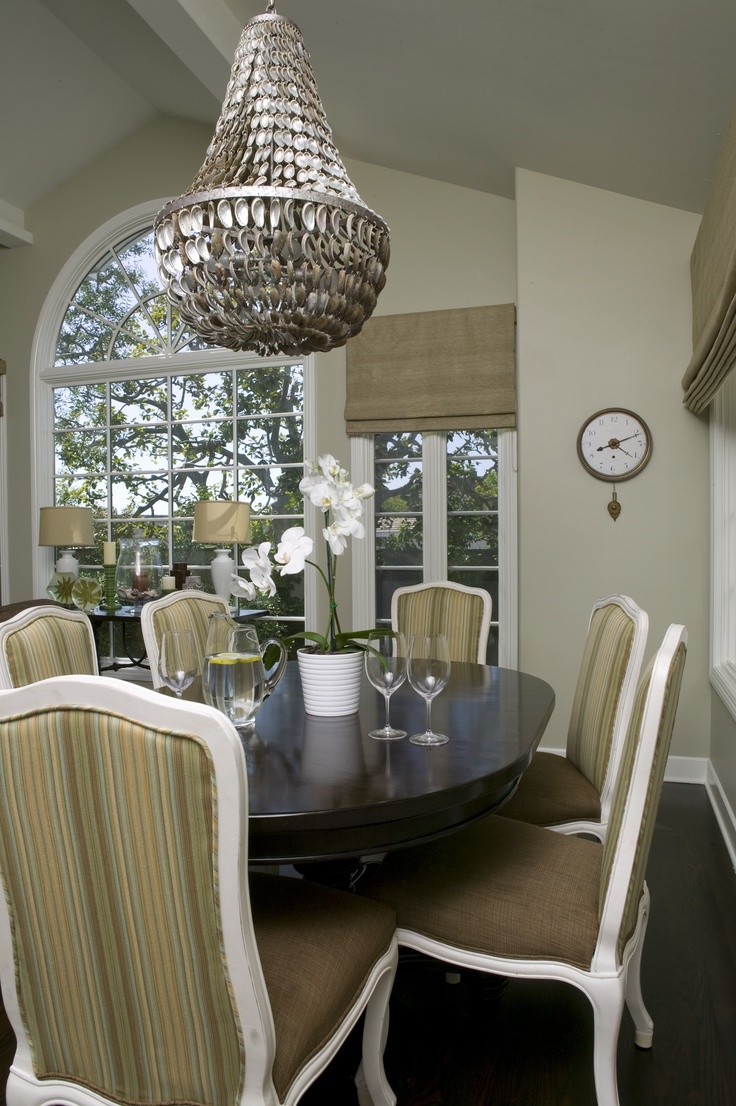 ... chandelier also oyster shell chandelier Bathroom Eclectic with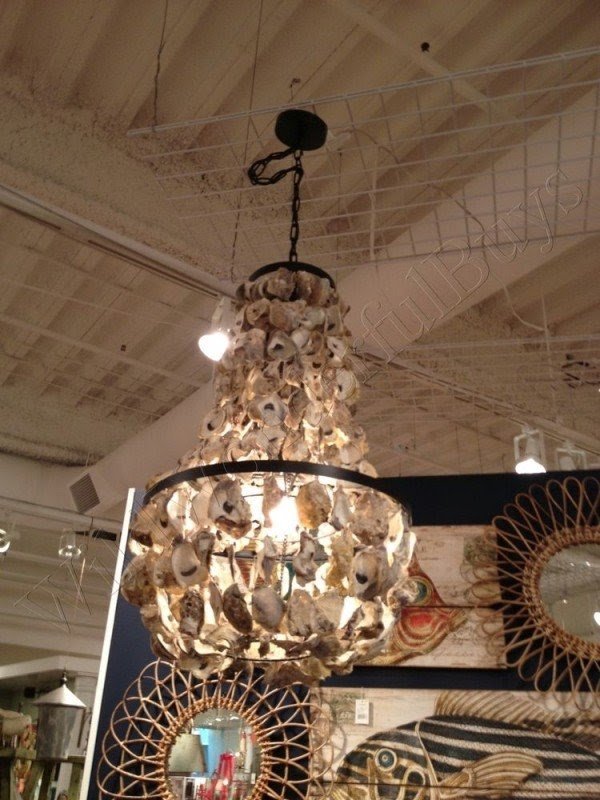 Dining-- Oyster Shell Chandelier Light Fixture Vintage Style Coastal Decor Sea New #Nautical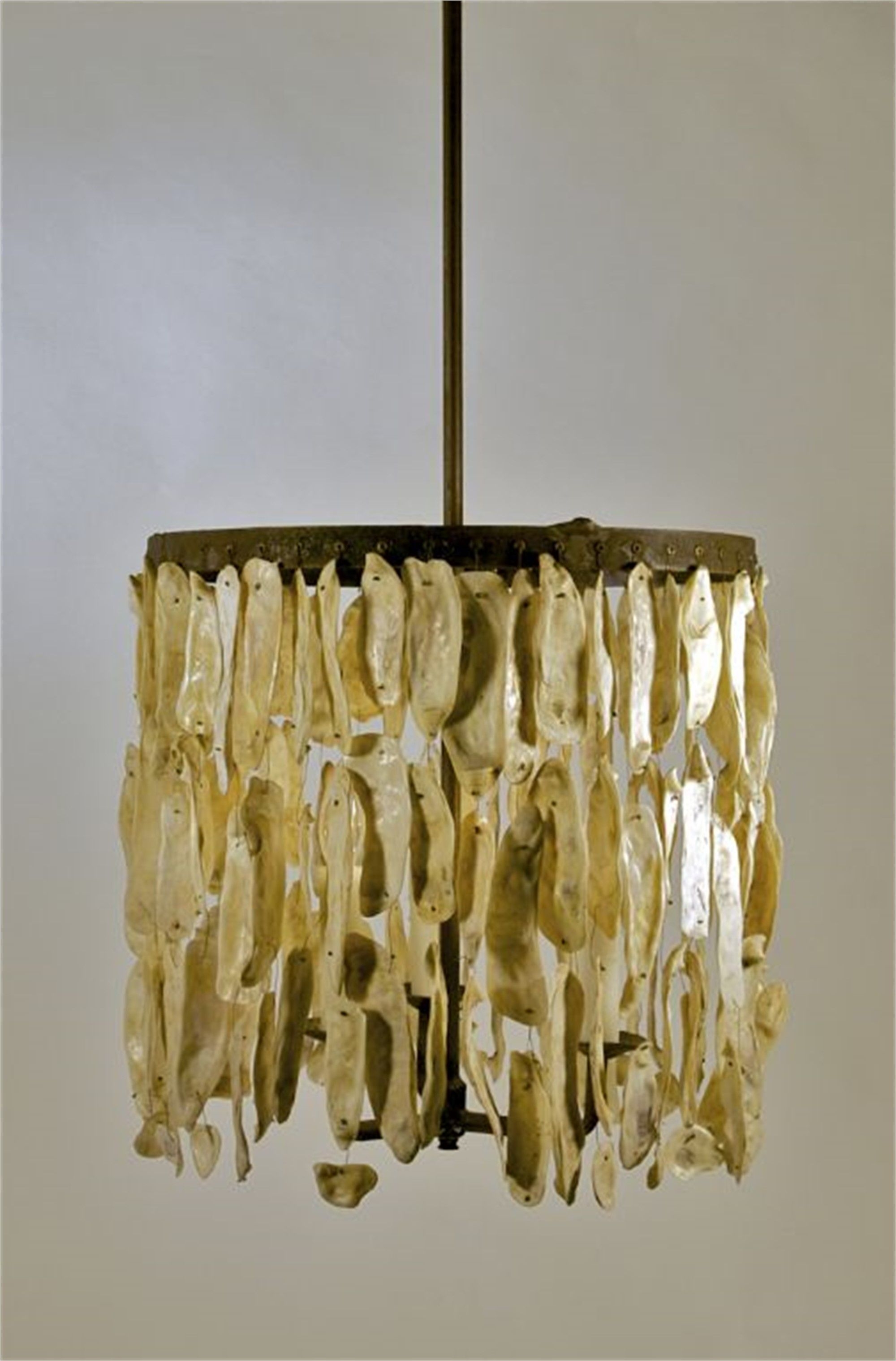 LCO-015-04 - SHELL DRUM FAMILY: THE WASSAU DIMENSIONS: 16"W x 16"H x stem-36" powder?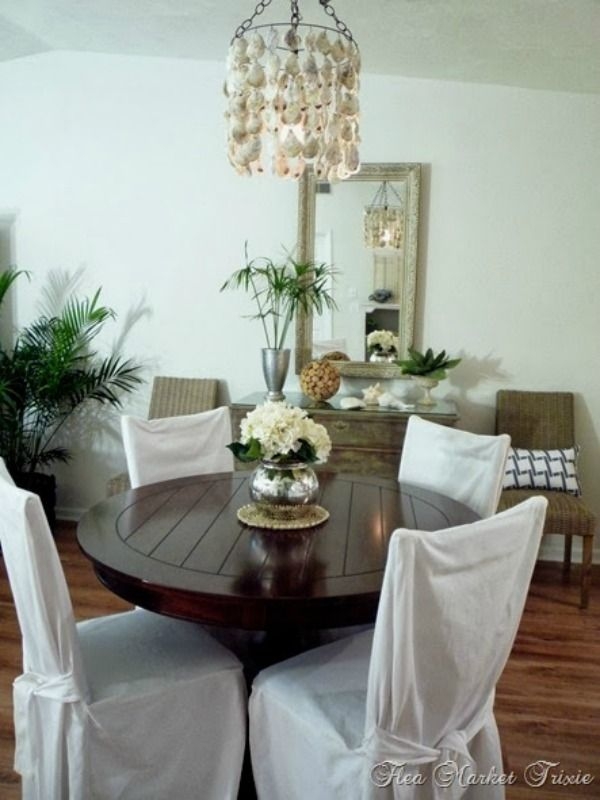 DIY oyster chandelier for a dining room.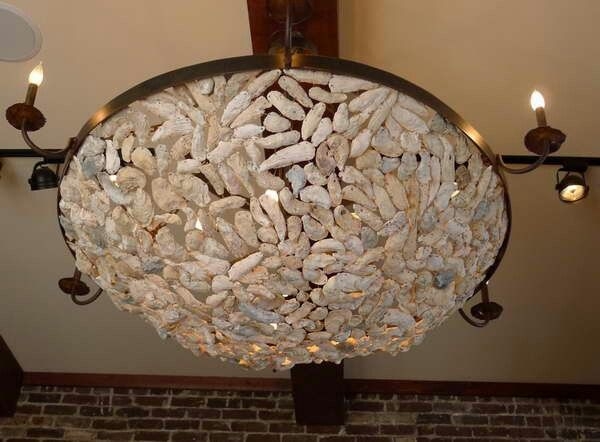 A fantastic chandelier inspired by nature. It features a four-light, giant wheel, made of bronze, which is plastered with hundreds of oyster shells. It's an eco-friendly and natural pendant that will be the main accent of every room.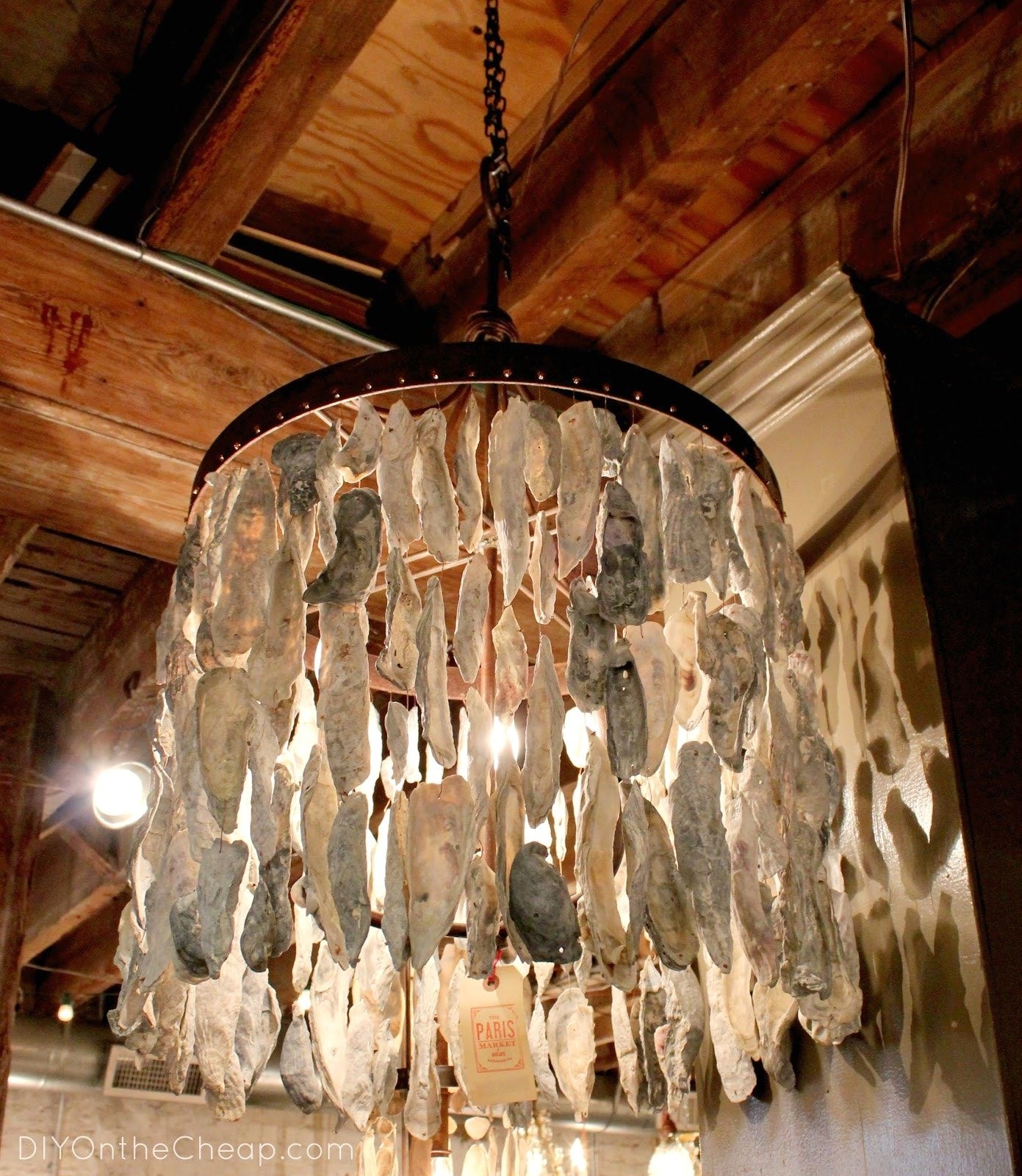 Gorgeous oyster shell chandelier {spotted in The Paris Shop in Savannah}