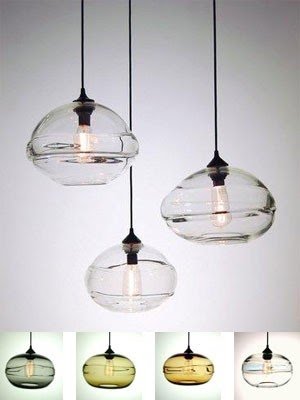 Arranging the last seasons is the bullet glass kitchen pendant light. Made of transparent or matt glass - just like this set of spherical lamps hanging on black cables. The glass takes on different colors. From transparent, through transparent green or orange.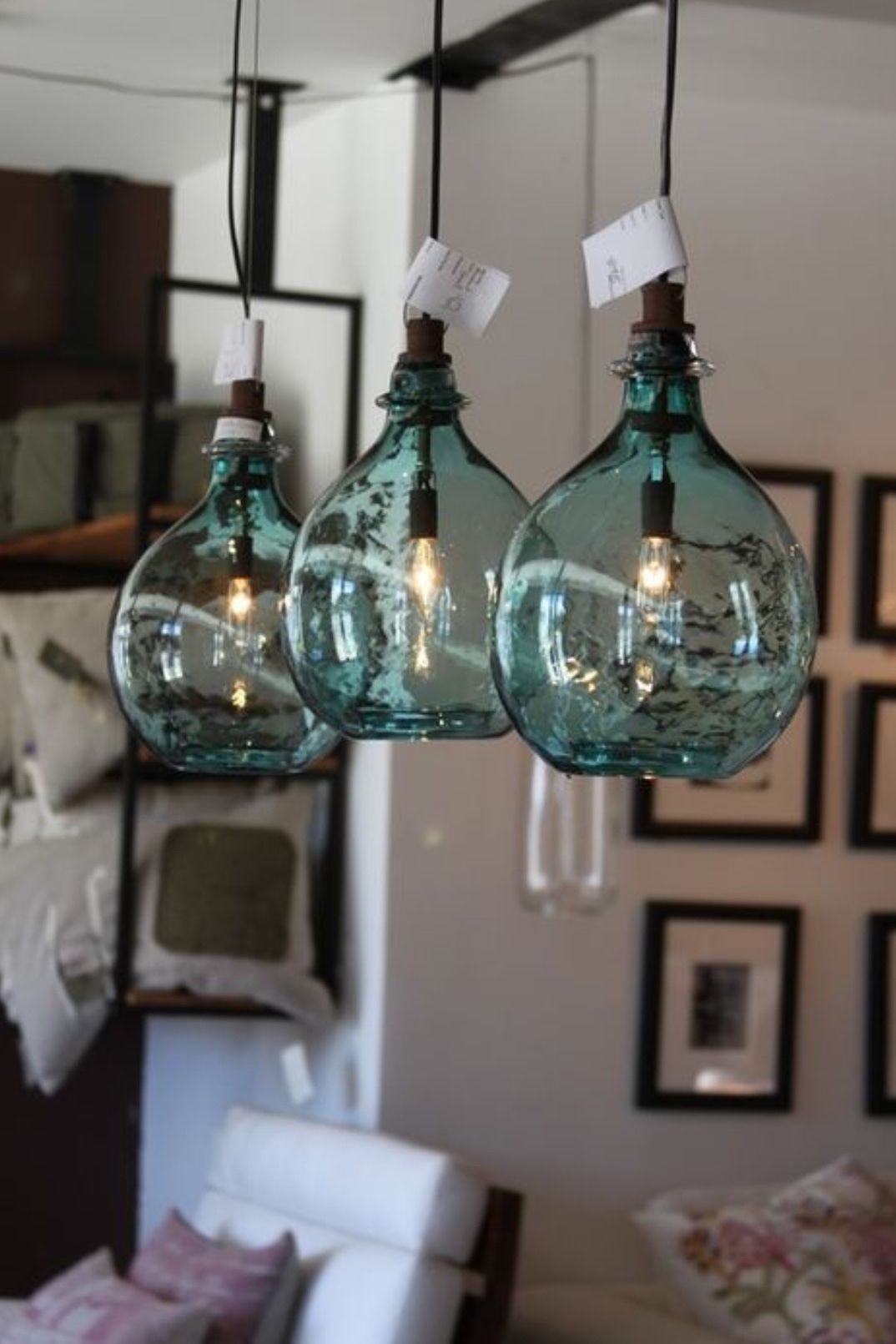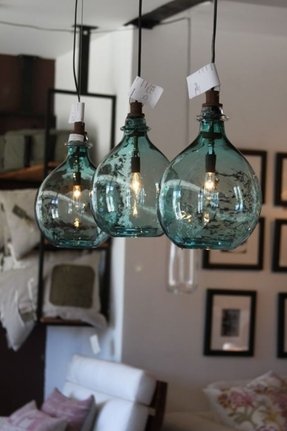 A captivating set of 3 pendant lights for contemporary and modern kitchens. Each of those plump beauties is shaped like a large drop of water and made of hand-blown blue opaline glass, hanging on a strong black cord.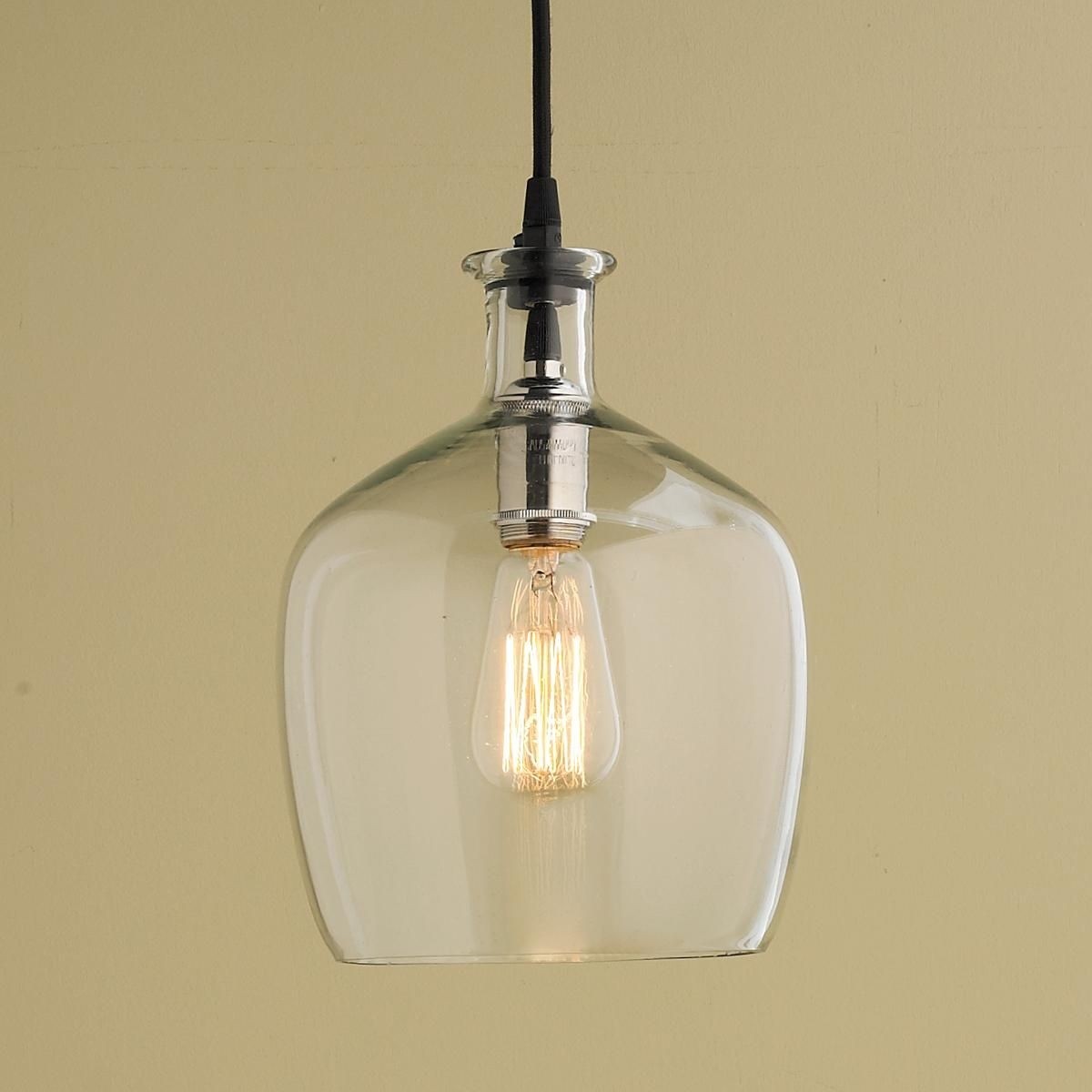 An excellent addition for contemporary and modern kitchens that will be shining with clean lines and aesthetic appearance. This carafe pendant light is beautifully shaped and made of clear glass, with a black nylon rope and polished nickel hardware.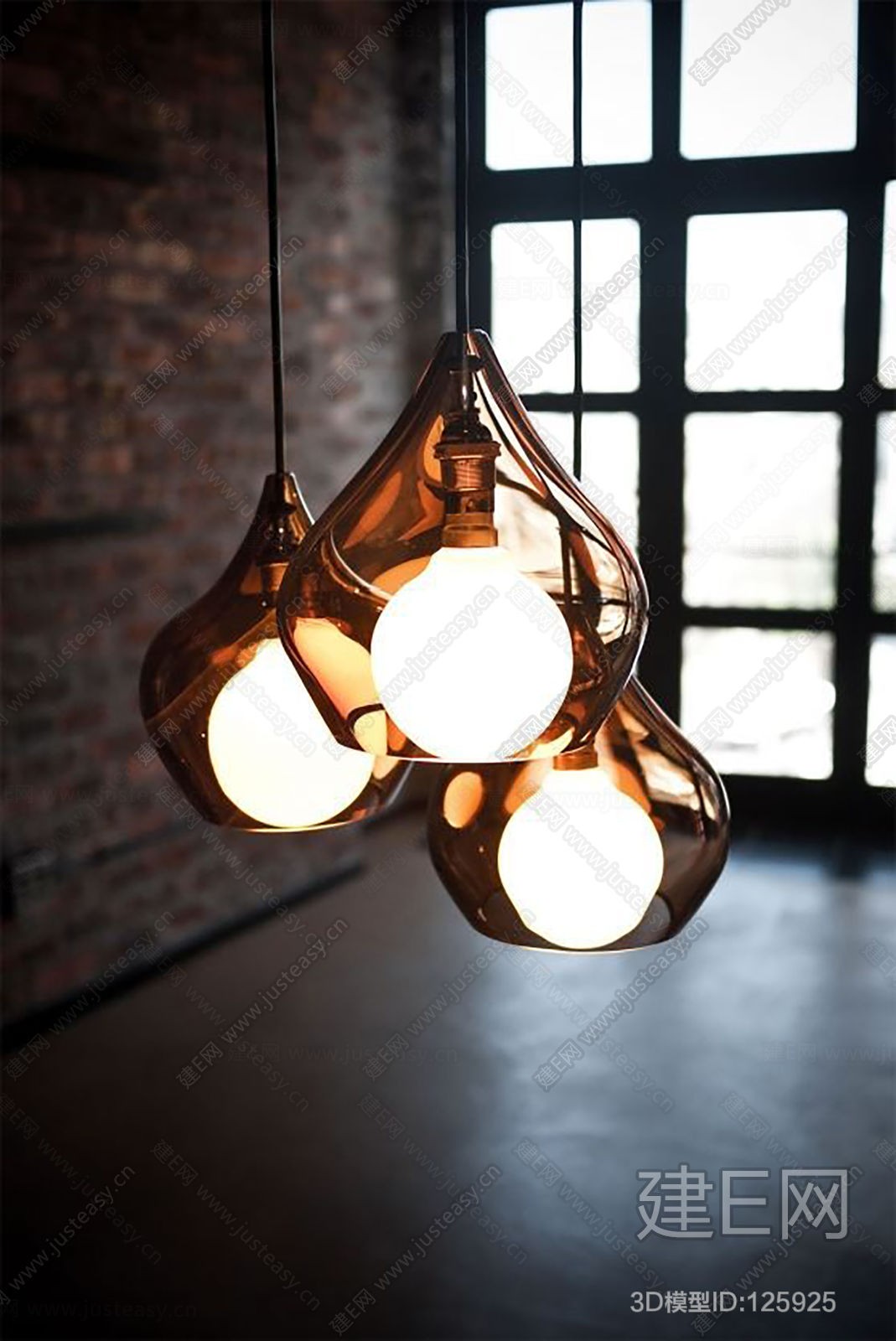 Excellent for brightening up rooms with soothing atmosphere and creating a truly intimate ambiance. Those pendant lights hang on black cords holding large bulbs inside of drop-like shades designed of opaline glass.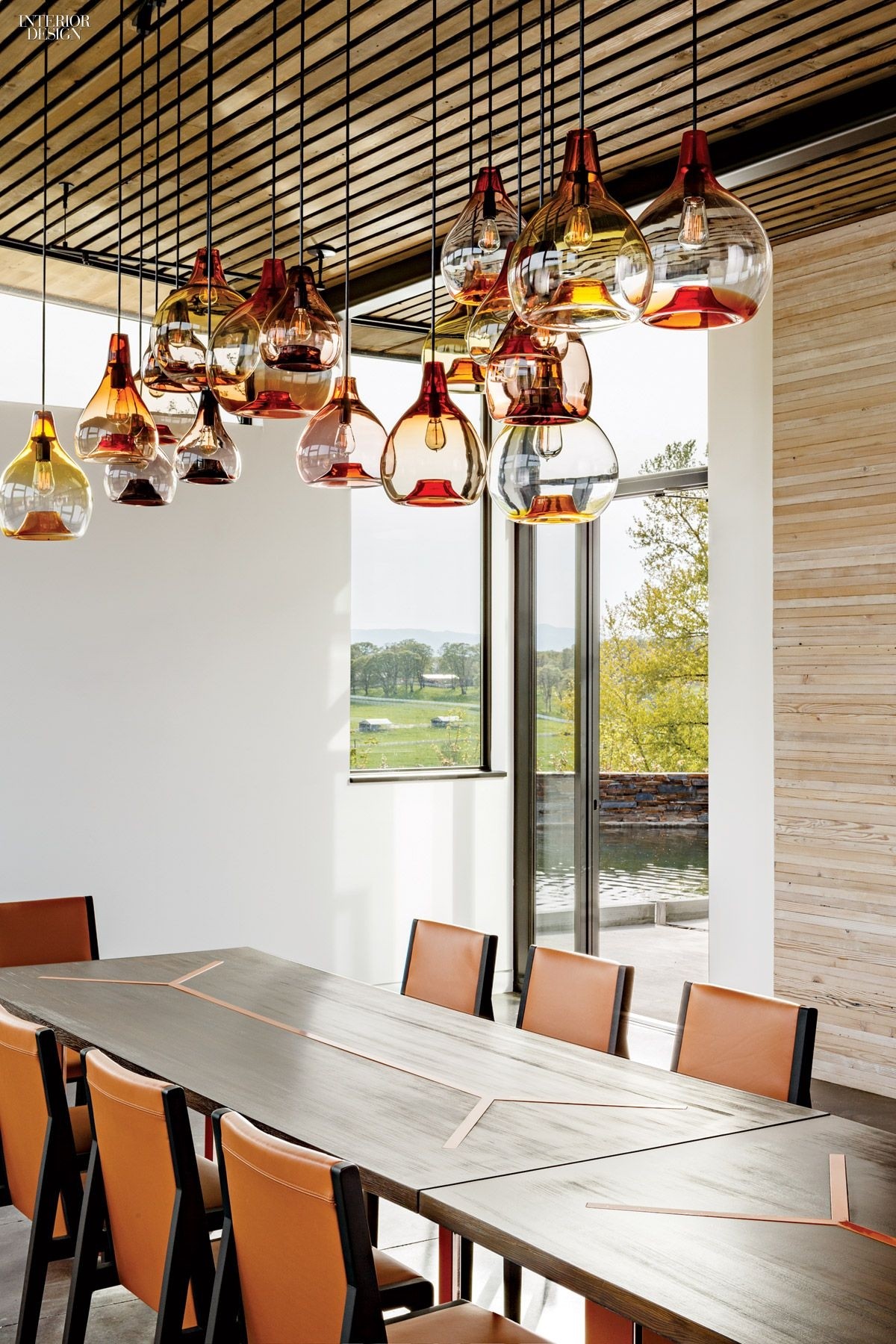 Beautifully embellishing any kitchen, providing a fresh, modern touch, this set of pendant lights will lighten up any space! Made from handblown glass, they will create a wonderful glow.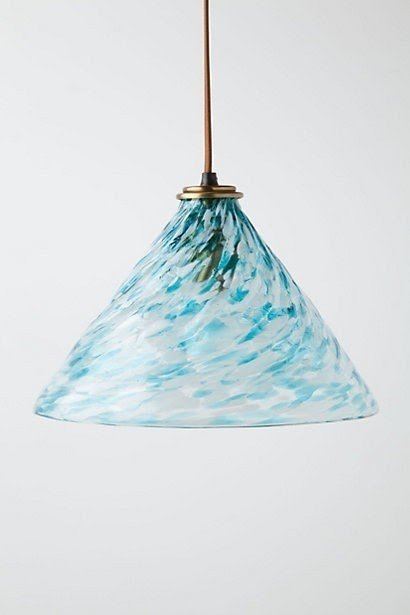 Pendant lamp for kitchen, dining room and more. Lampshade is made of recycled glass. Received a lot of positive recommendations from clients for modern design and high quality.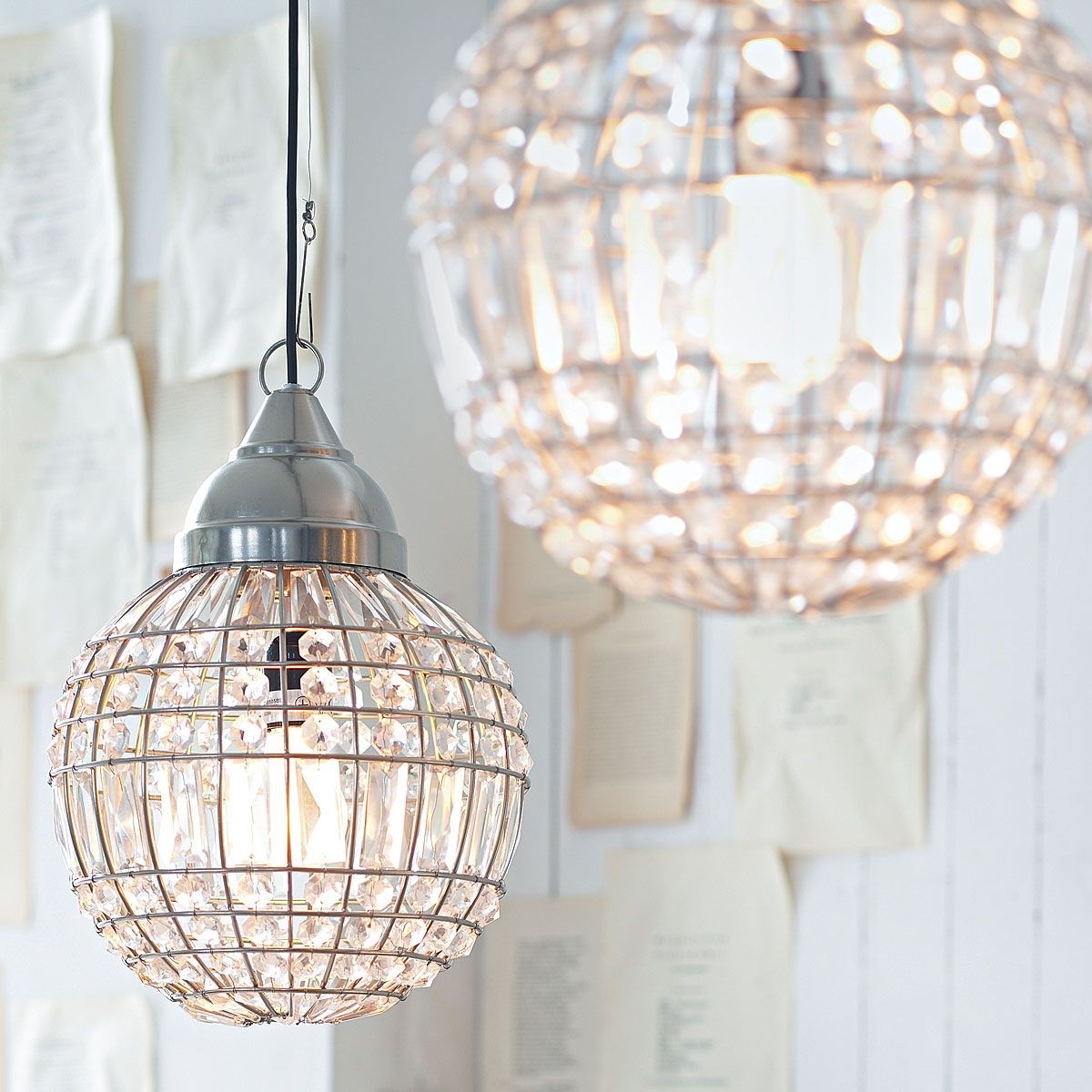 The phenomenal pendant lighting for the kitchen is an excellent way to have an original and very pleasant interior look. Solid steel construction and beautiful glass details create a unique composition that captivates.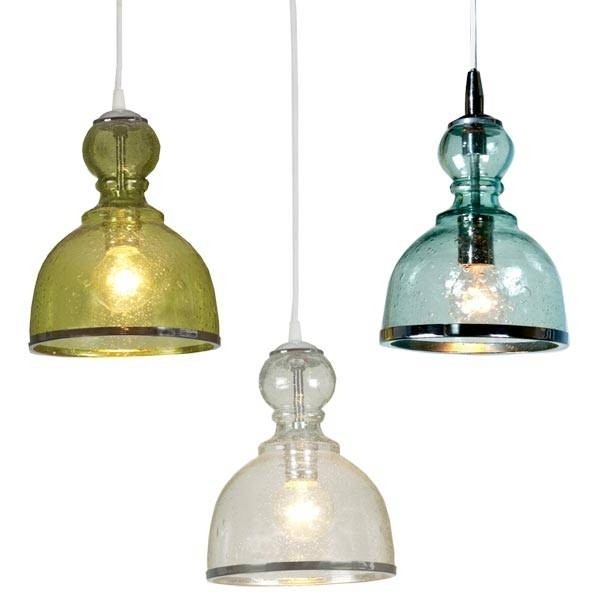 Colored Seeded Glass Pendants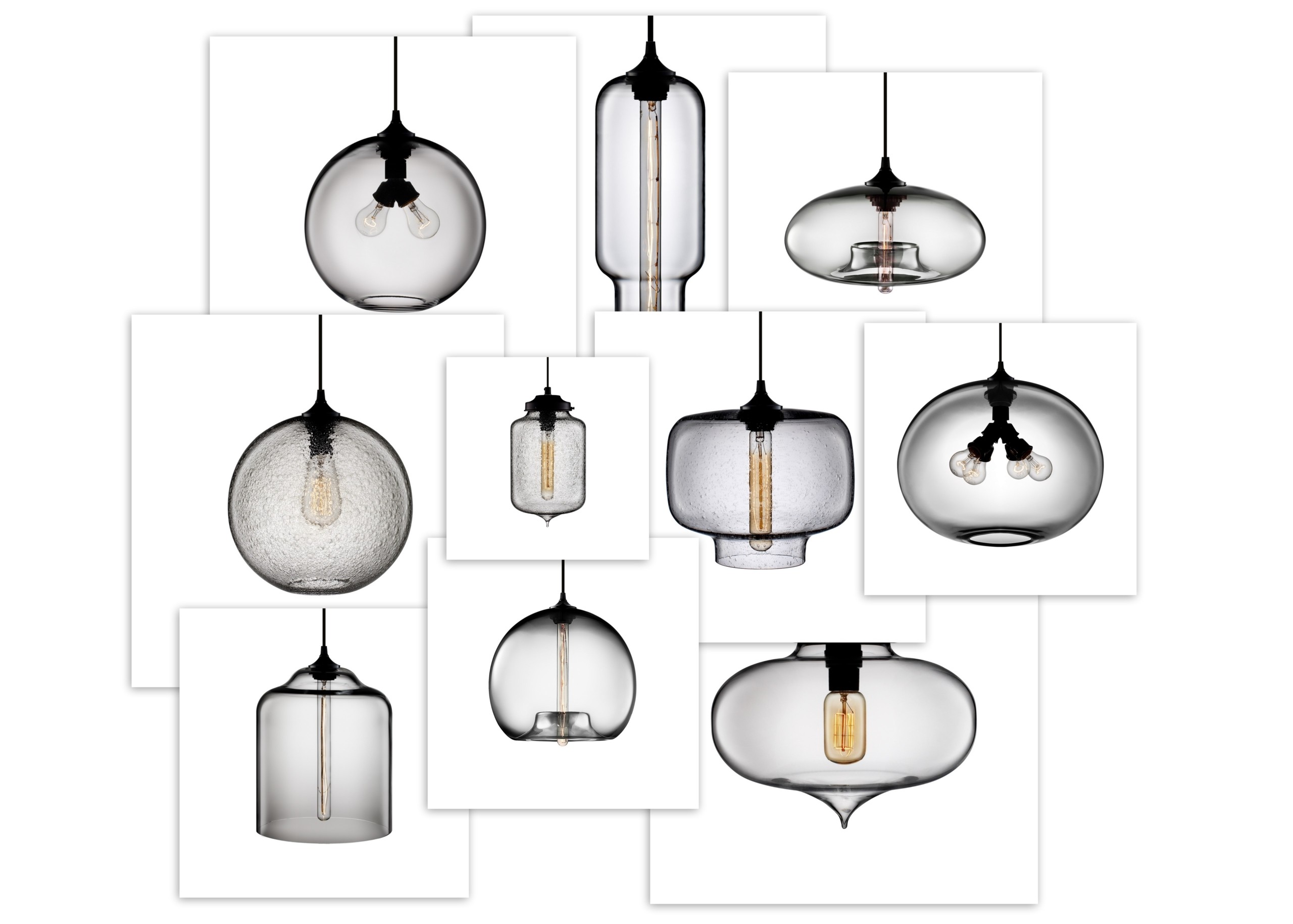 Blown Glass Pendant Lights by Jeremy Pyles for Niche Modern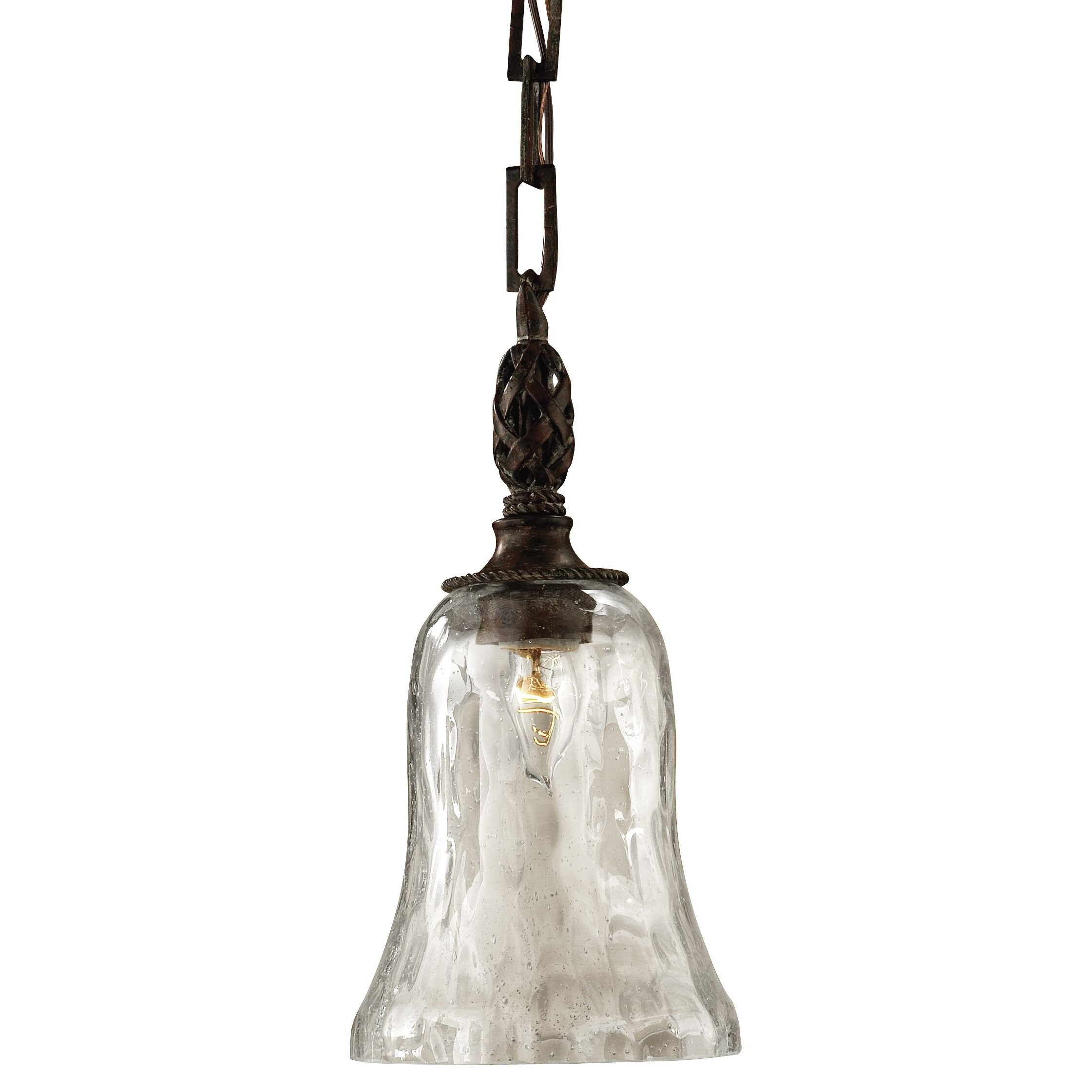 Galeana 1 Light Mini Pendant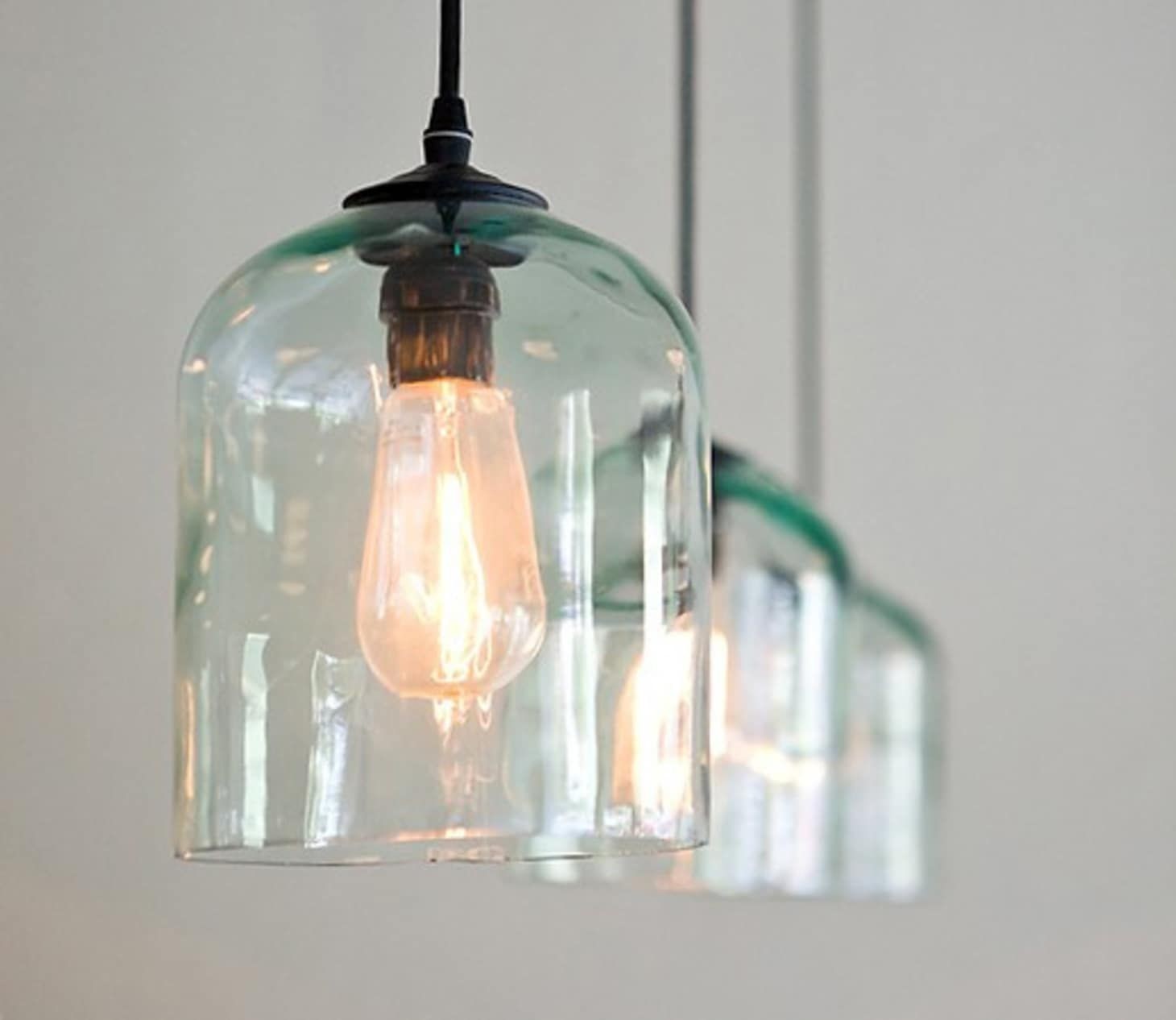 The unique and very simple glass pendant lighting for the kitchen is a perfect combination of unique style and functionality. Beautiful construction with a rich greenish shade creates a very impressive addition to the kitchen.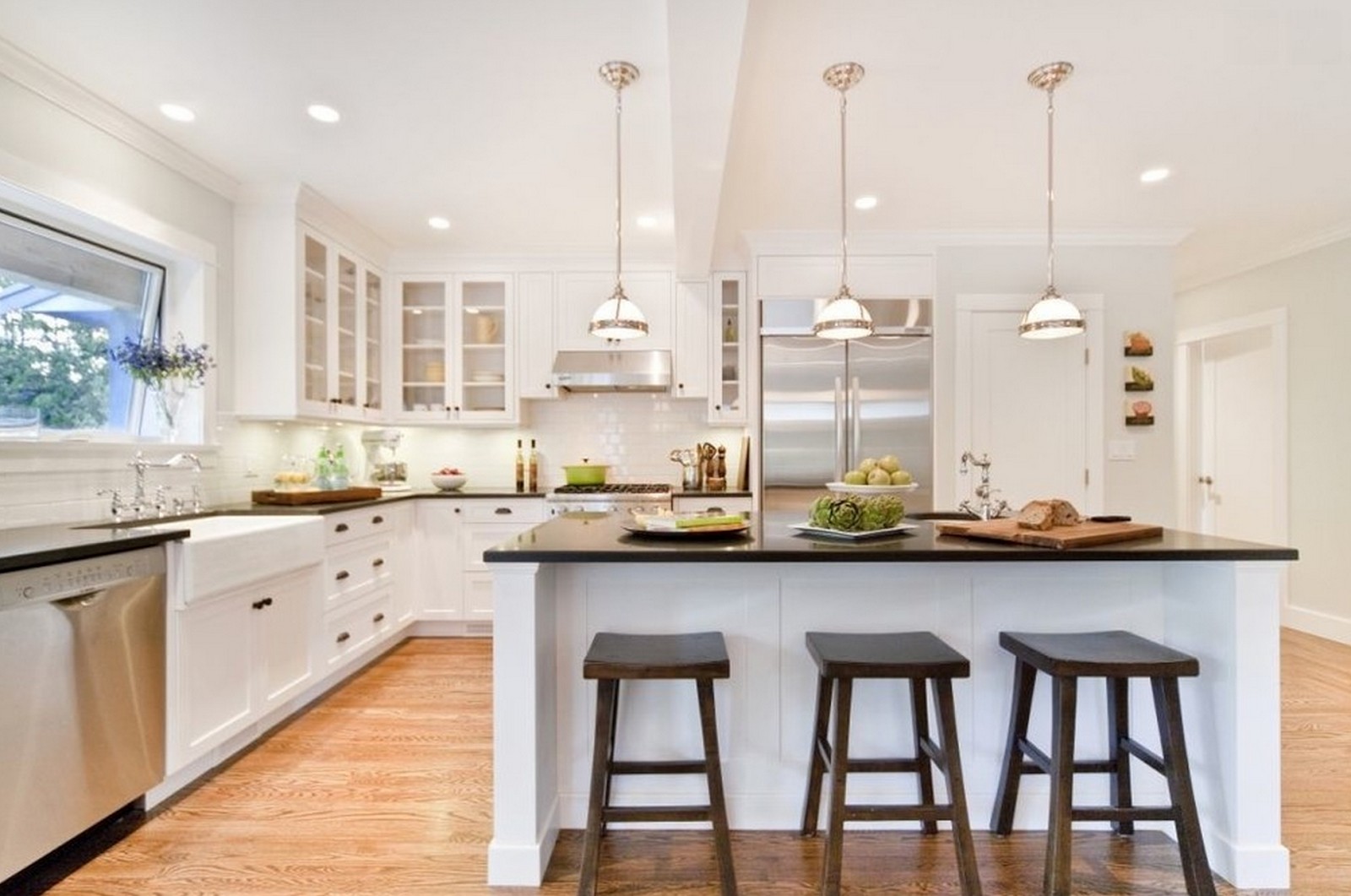 ... Kitchen Flooring Options And Kitchen Pendant Lighting With Kitchen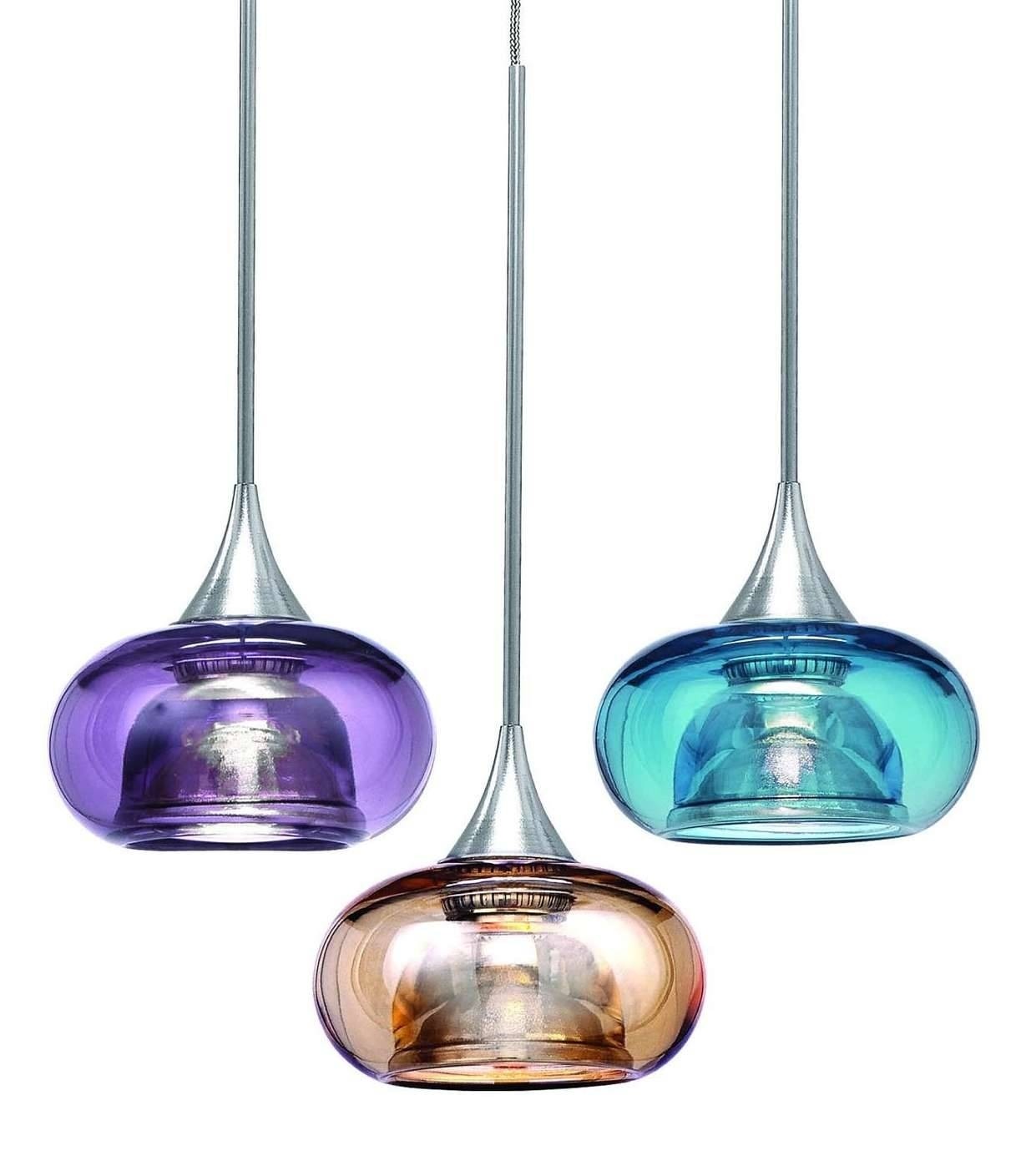 Glass Pendant Lights suit countertops, tabletops, and bars.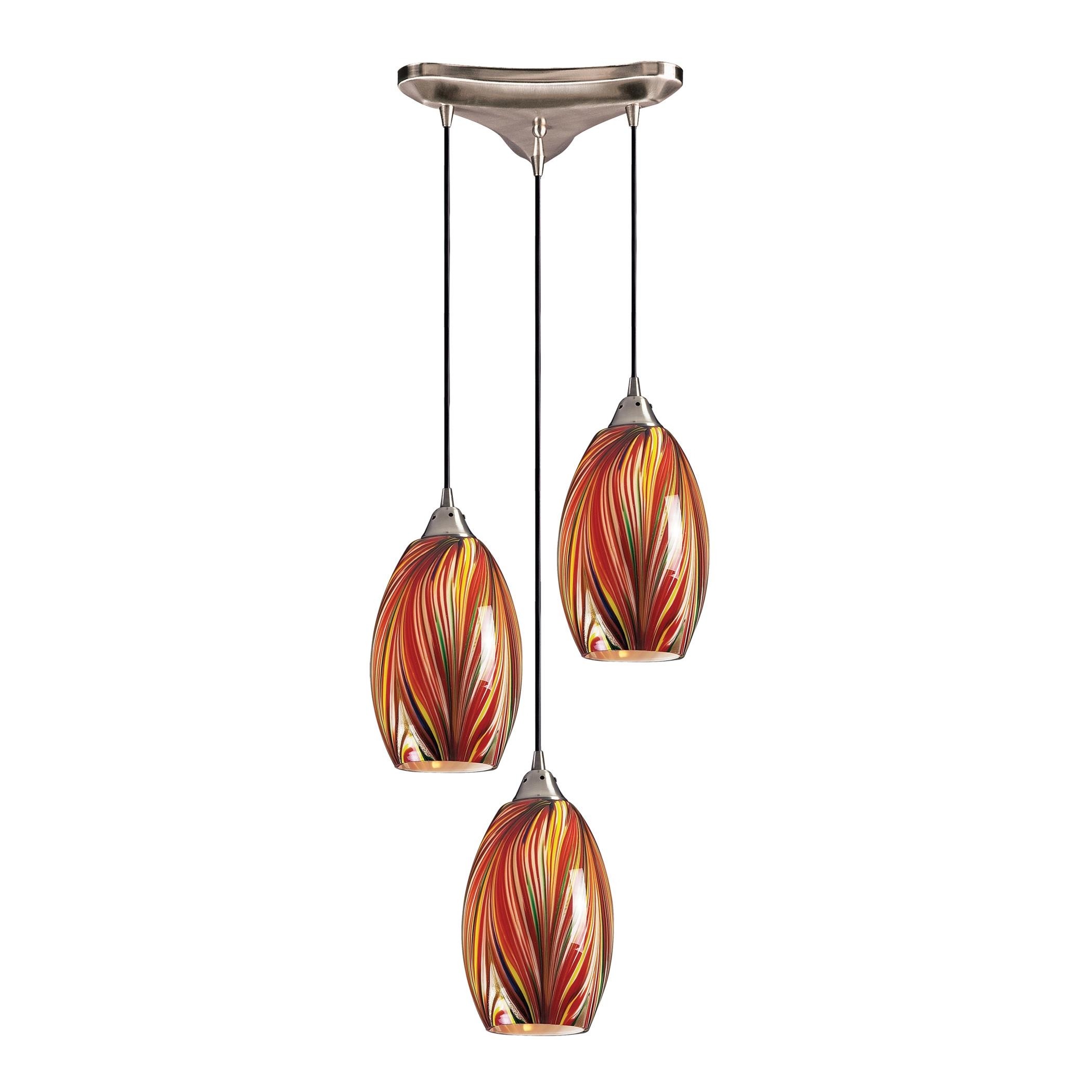 A gorgeous 3-light pendant that will shed some warm light into your contemporary home. It boasts of colorful design, featuring 3 hand-blown glass pendants that hang on a beautiful, metal base in a satin nickel finish.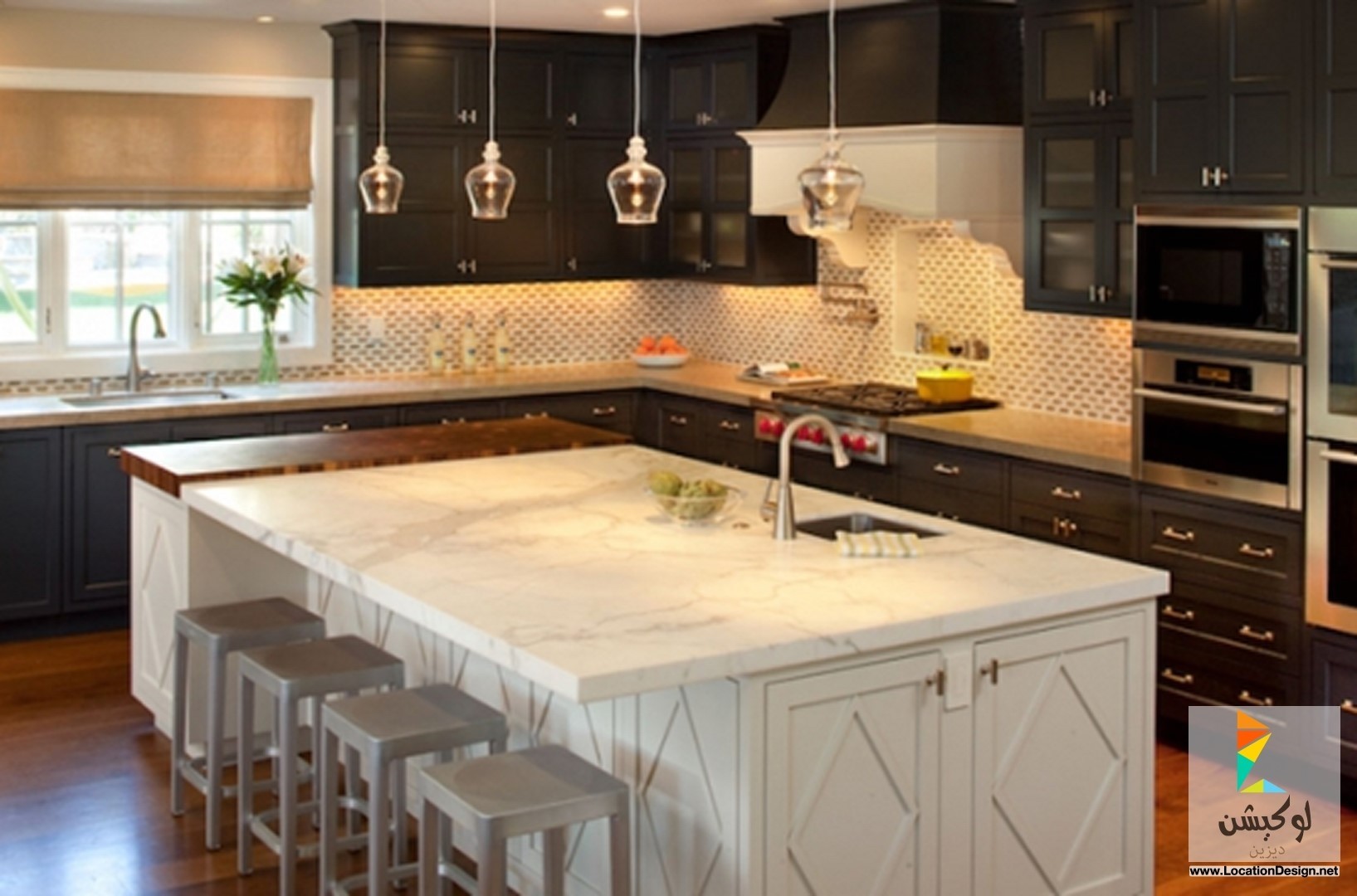 ... Kitchen Island, Contemporary, kitchen, Artistic Designs for Living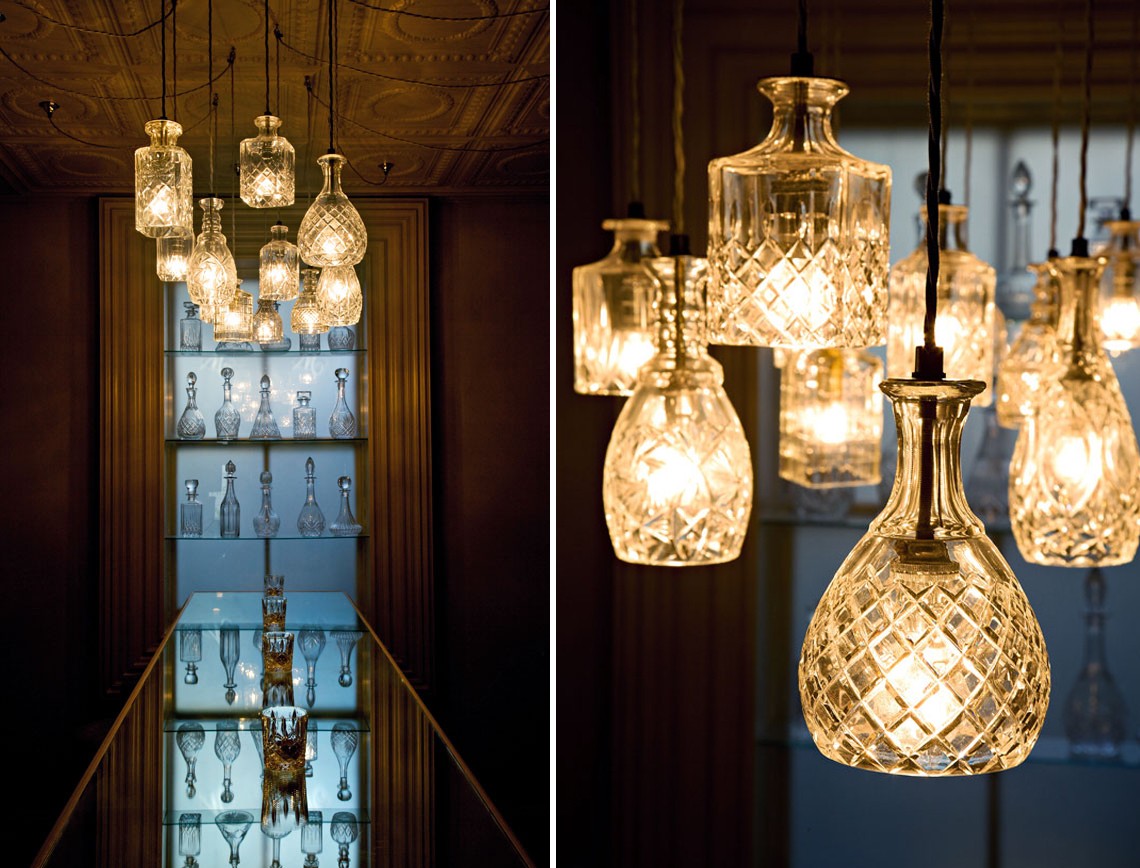 Pendant lamp with glass lampshades in the shape of bottle. Great as main or additional source of light. Suitable for residential and commercial premises. Simple form and neutral design.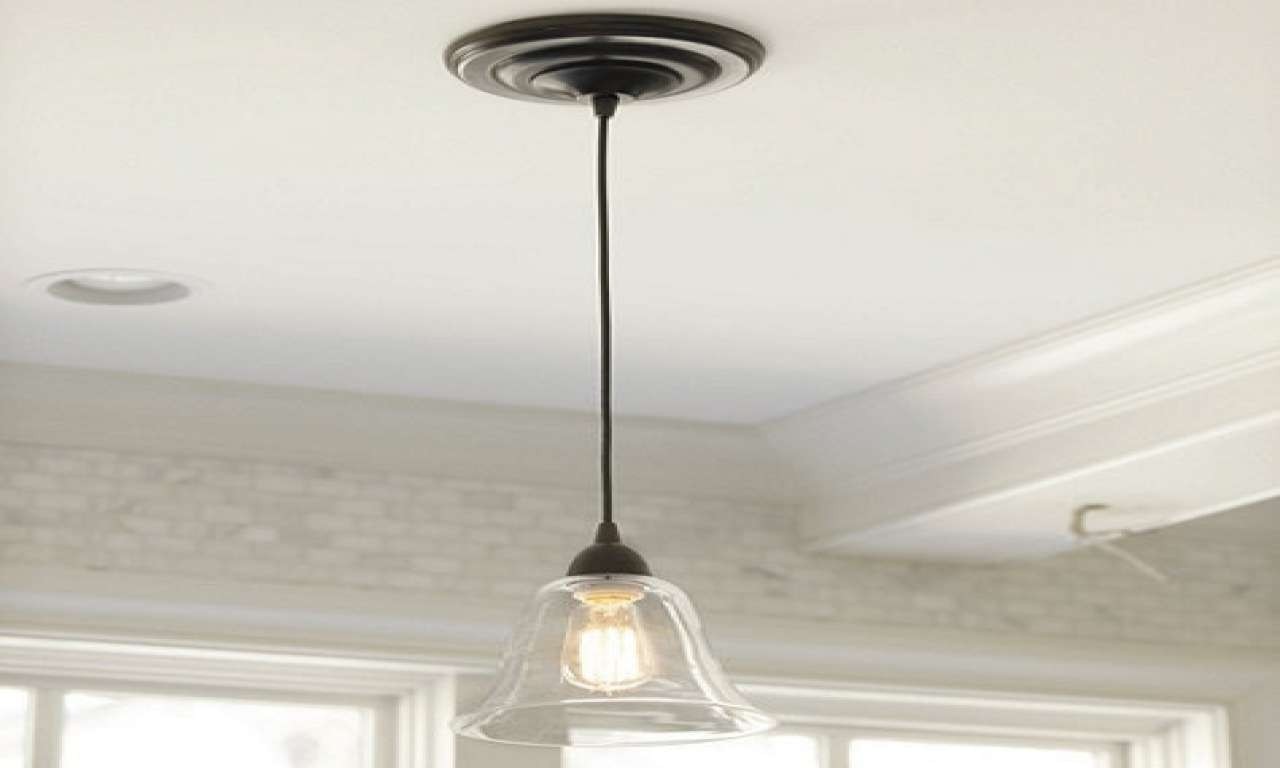 Love this...adapt any ceiling can light without a call to the electrician. Apparently, it's as easy as screwing in a lightbulb.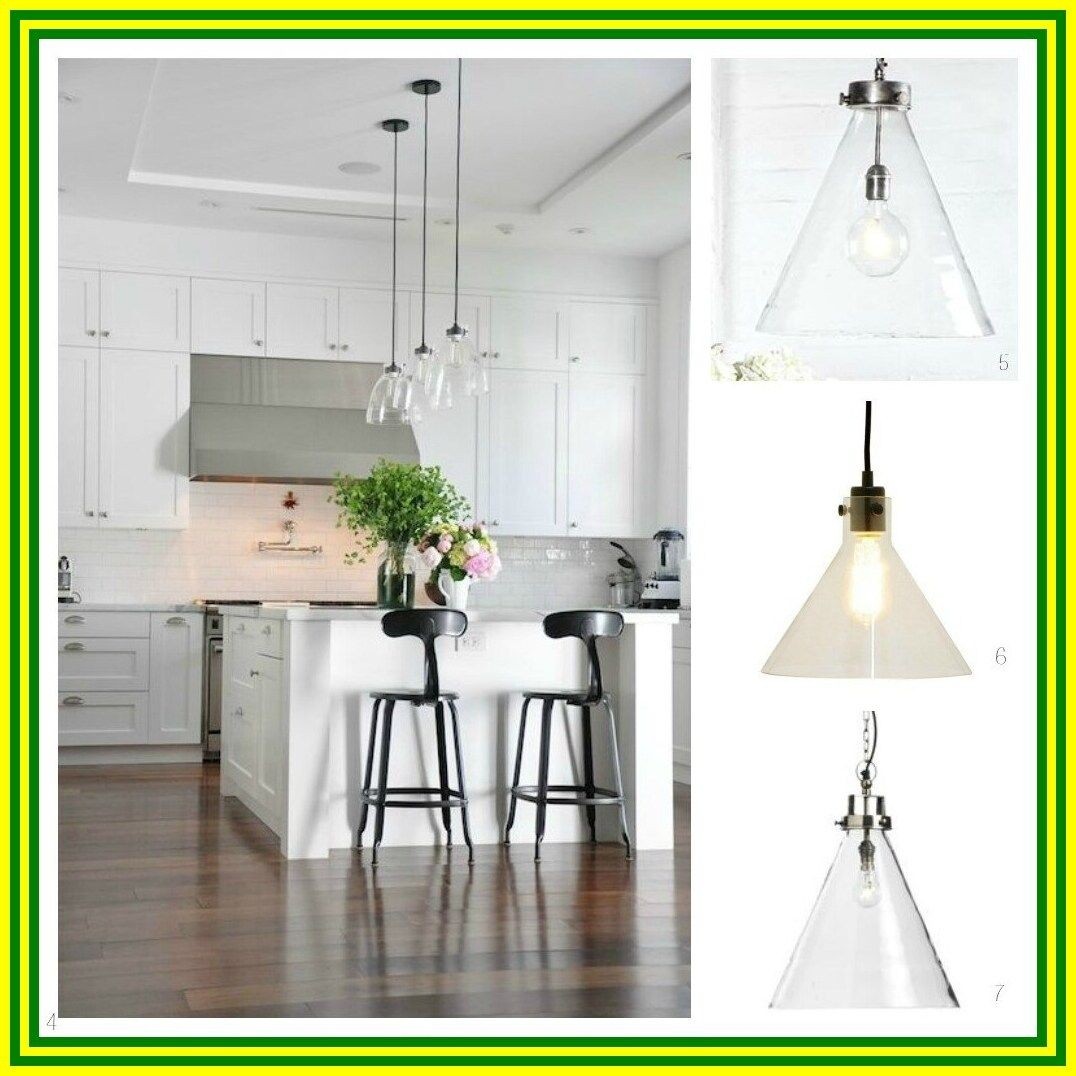 Glass Pendant Lights for the Kitchen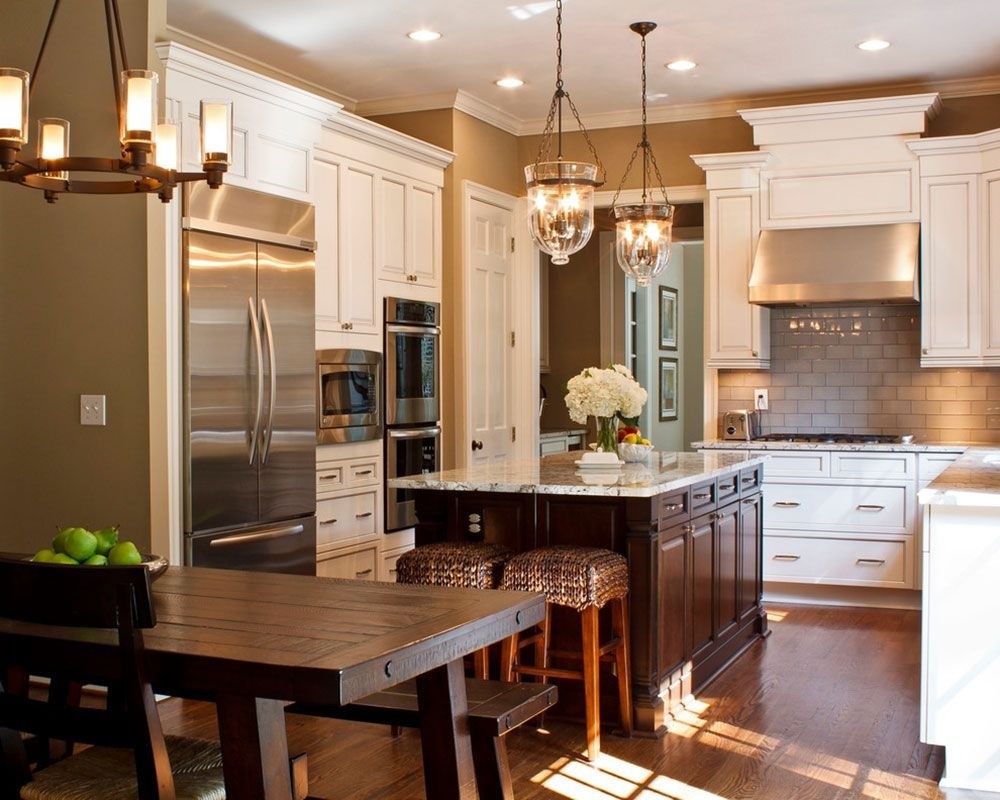 Pendant lights for a kitchen never go out of fashion, both because of how beautiful they are, but also because of how good they are at illuminating the kitchen. These here have glass shades, to ensure they illuminate the entire kitchen.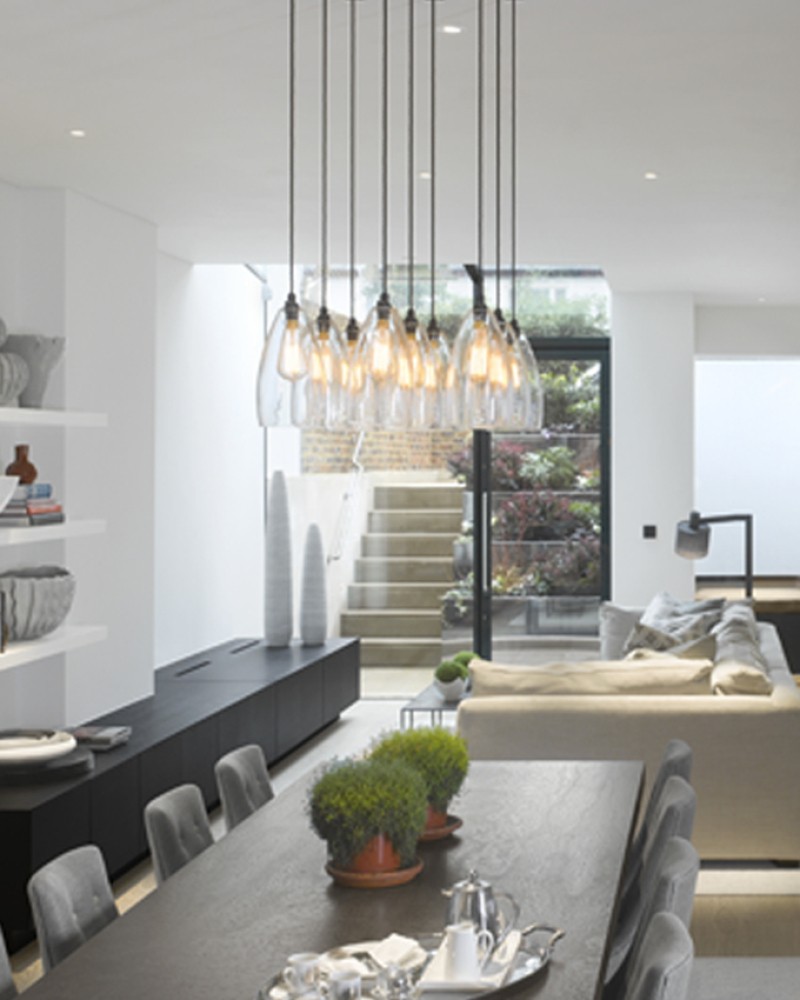 clear glass pendant lights for kitchen island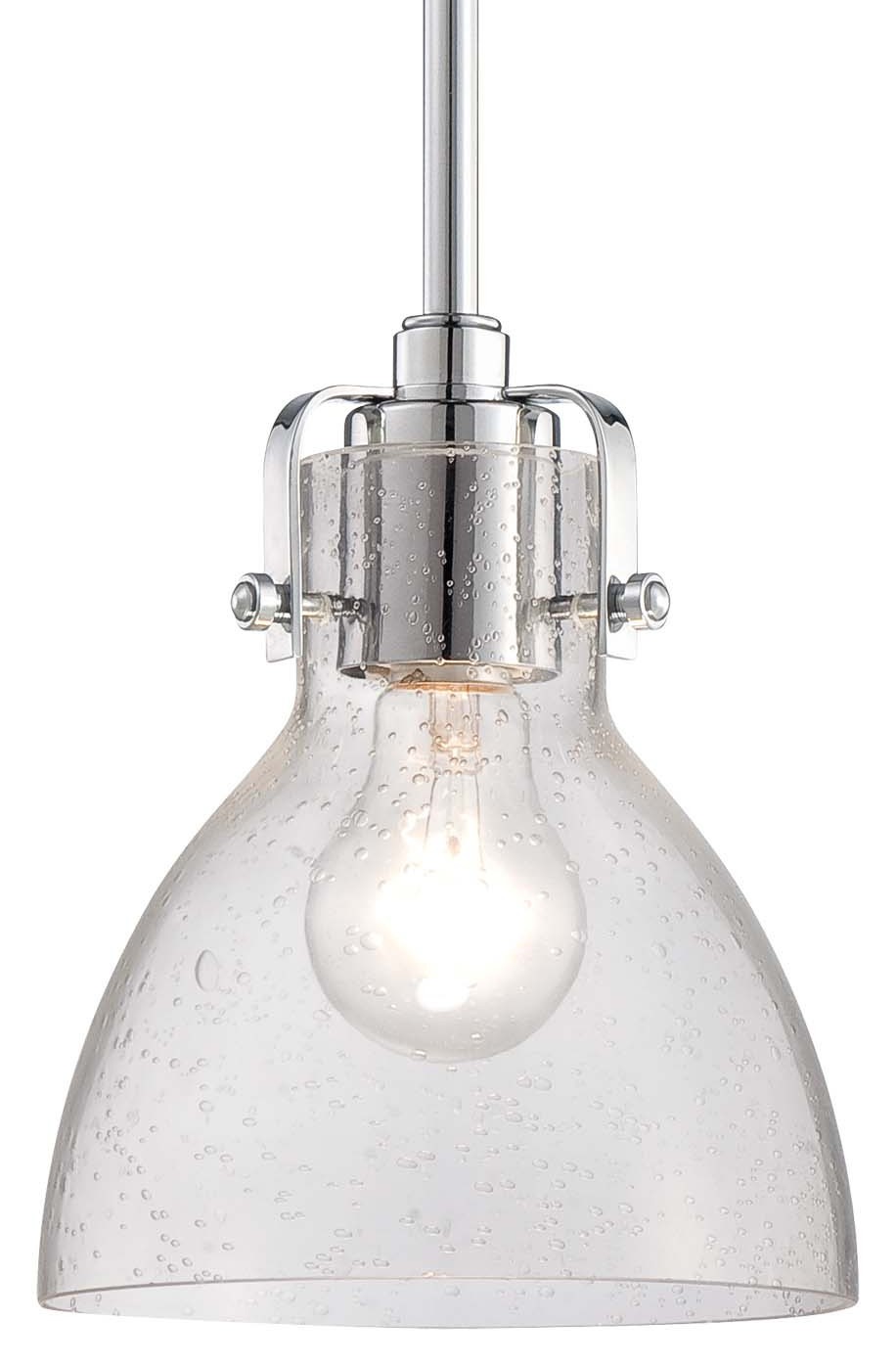 The gorgeous design of this glass kitchen pendant light makes the decor gain in lightness, modern style, and subtlety. Beautiful elements imitating water droplets make the whole is unique and very stylish.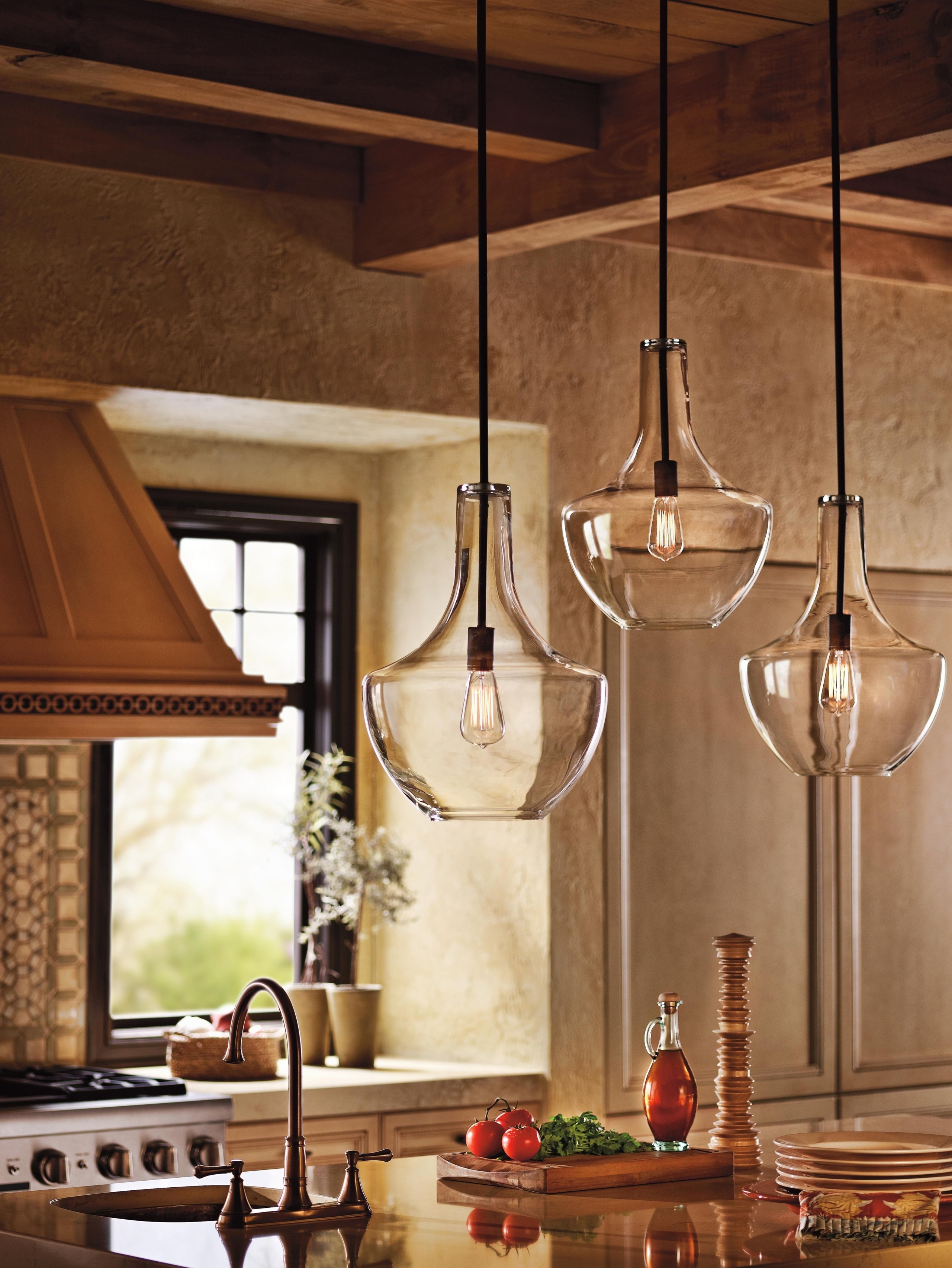 This sublime indoor pendant lights with the clear glass shades will easily and instantly compliment any interior and room of your home, from the kitchen to the living room. They provide plenty of light and have a rustic feel about them.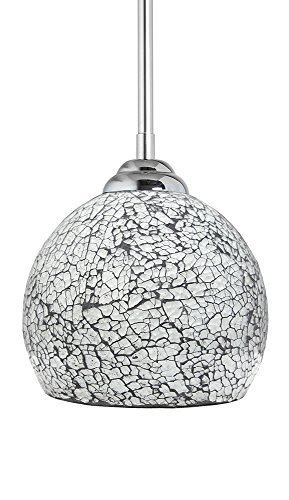 This glass pendant light constitutes a fabulous proposition for one's kitchen or dining room. Finished in chrome with crackled lustrous pearl glass shade creates a magical illuminating experience.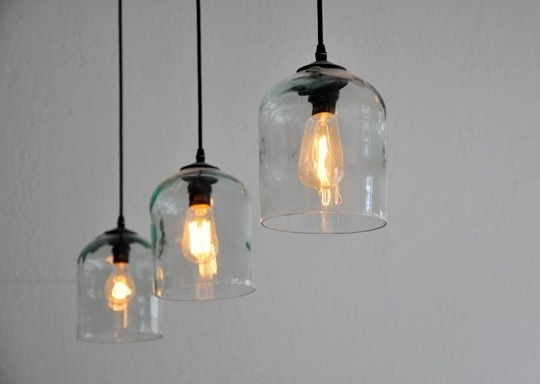 Restaurant Visit: Delancey Restaurant in Seattle : Remodelista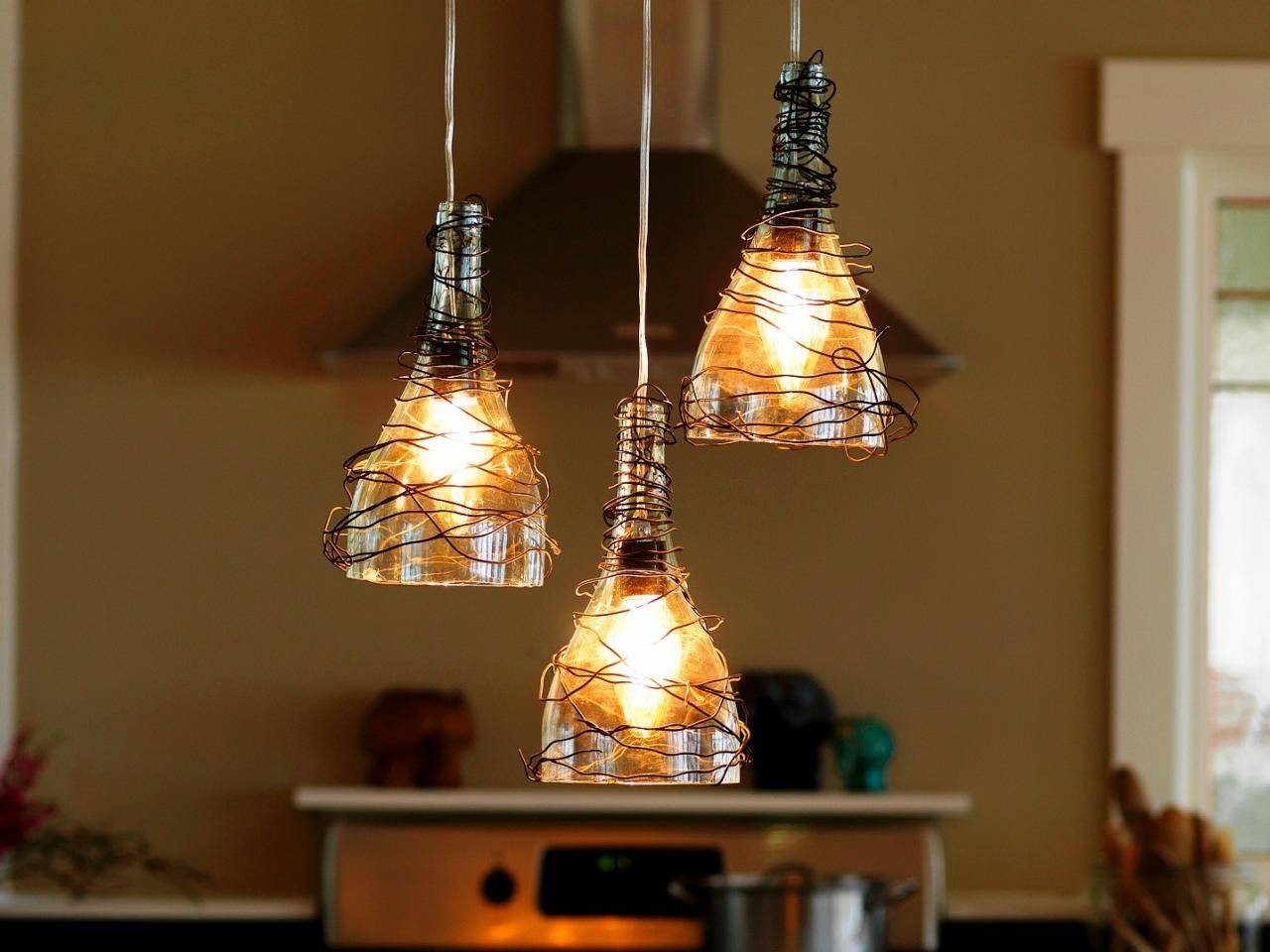 17 DIY Ideas for Reusing Glass Bottles and Jars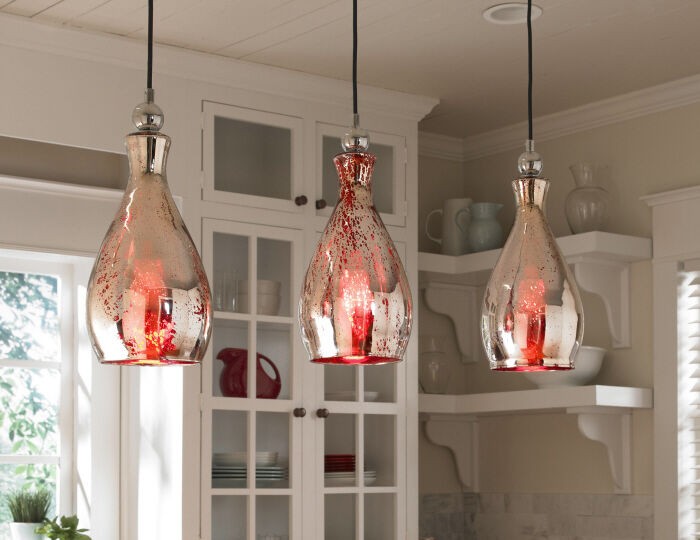 ... GLASS IRON MINI HANGING PENDANT LIGHT CEILING FIXTURE RUSTIC LIGHTING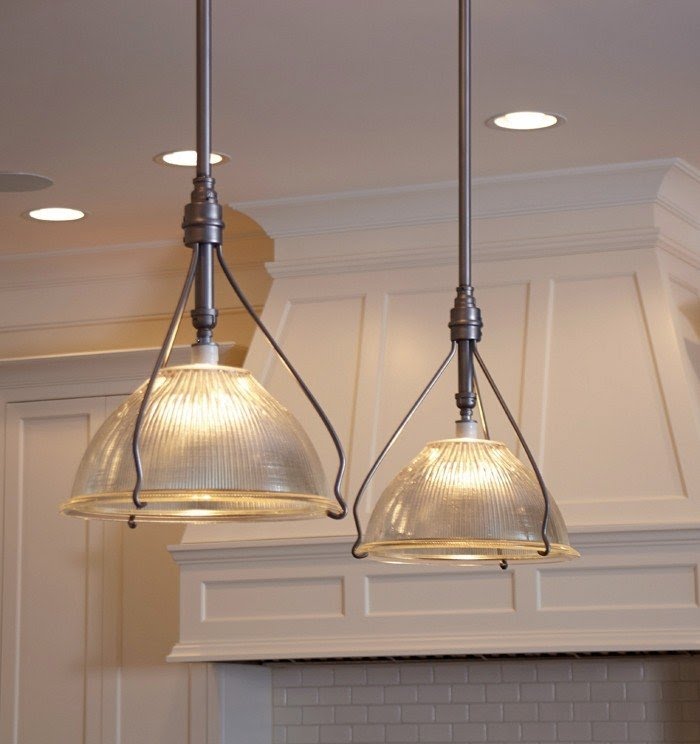 ... lighting fixtures. These traditional pendants hangs in a kitchen above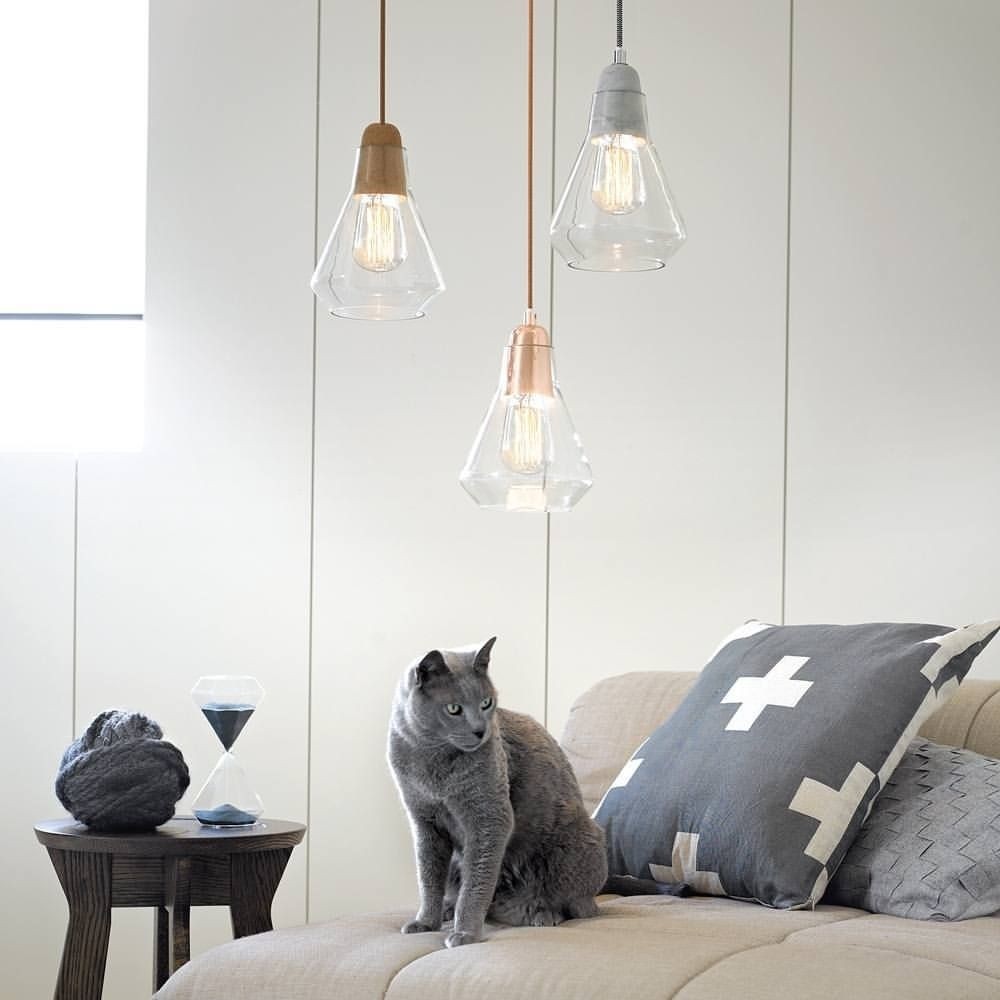 Those three pendant lights are a thing of a real beauty. They emanate with an original design consisted of copper cabling and a distinctive clear glass shade. Each of them has also a different finish - cork, copper, and concrete.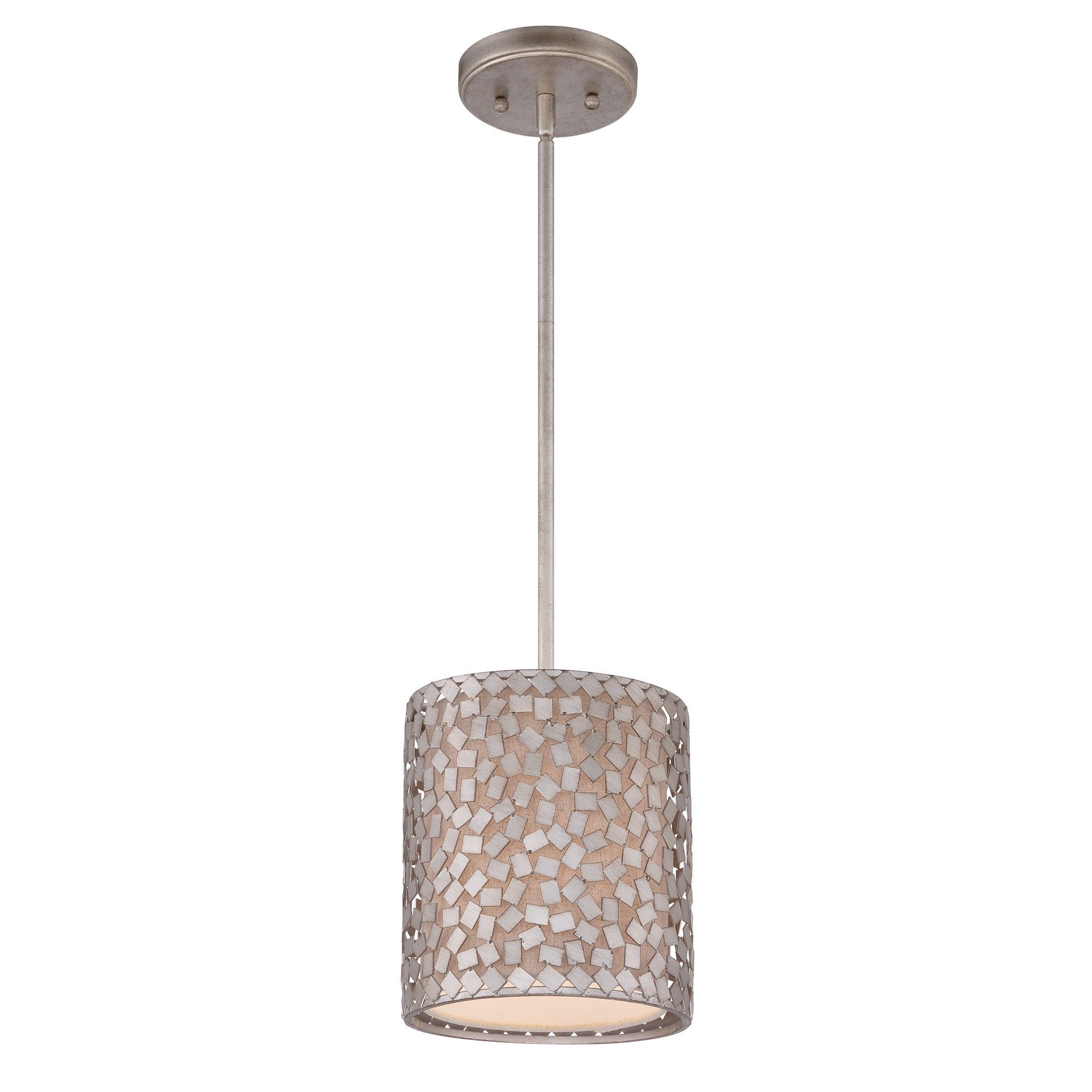 Confetti 1 Light Mini Pendant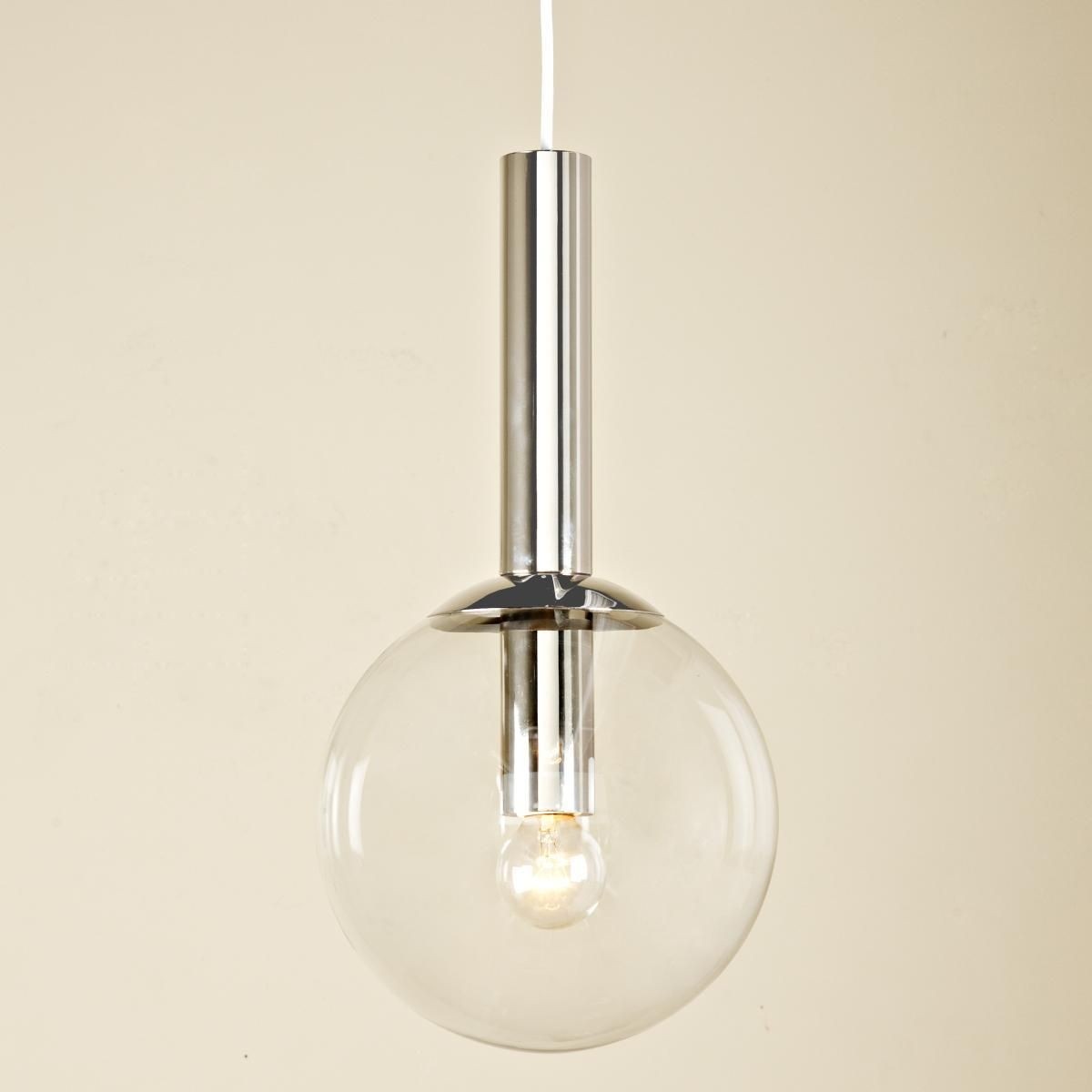 Clear Glass Globe Pendant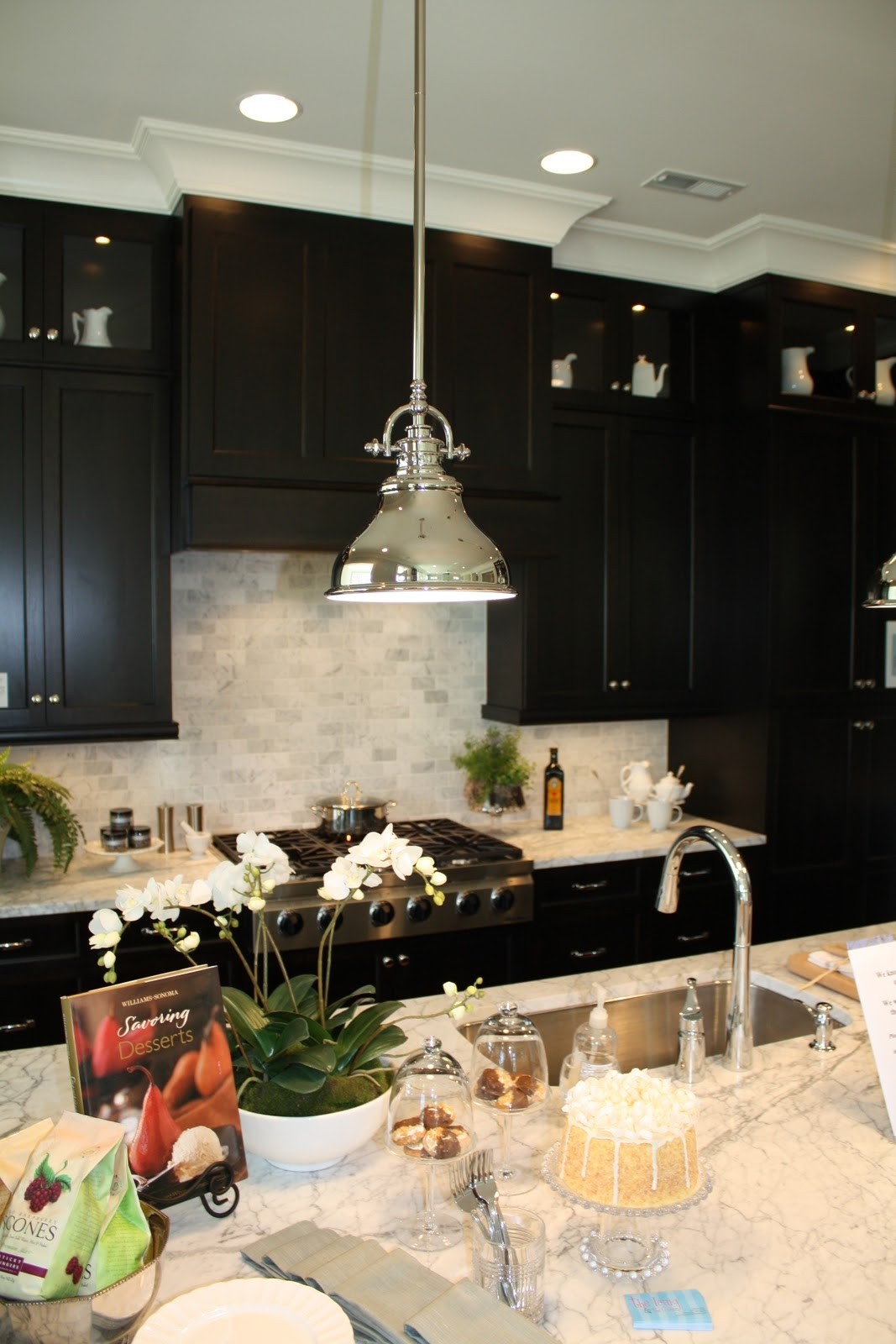 Constructed of brushed stainless steel, this striking pendant light is more than ready to properly illuminate your contemporary kitchen. It can be mounted right above a kitchen table, and easily cleaned with dry cloth.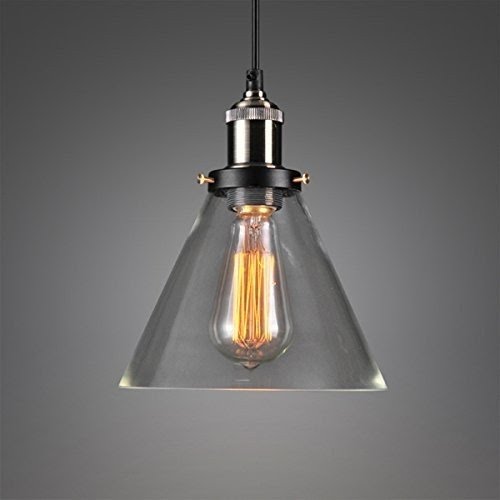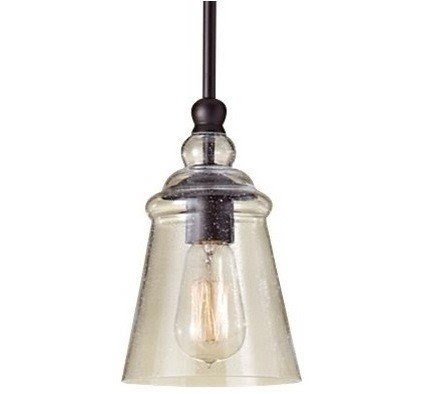 Pendant light for a kitchen, with focused light beam, to direct the light only where you need it – which is usually the cooking area. Industrial character of this pendant light makes it appropriate for kitchens of such style.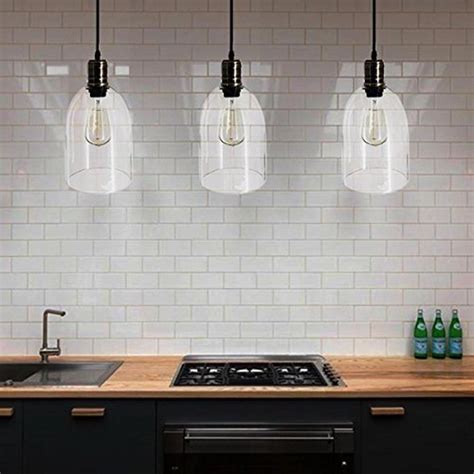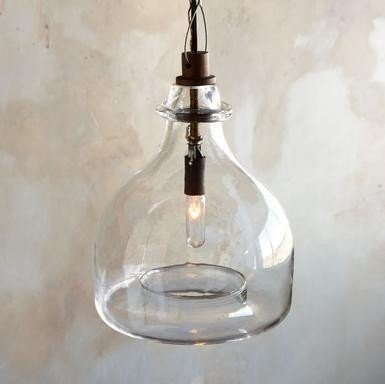 All Products / Kitchen / Kitchen & Cabinet Lighting / Pendant Lighting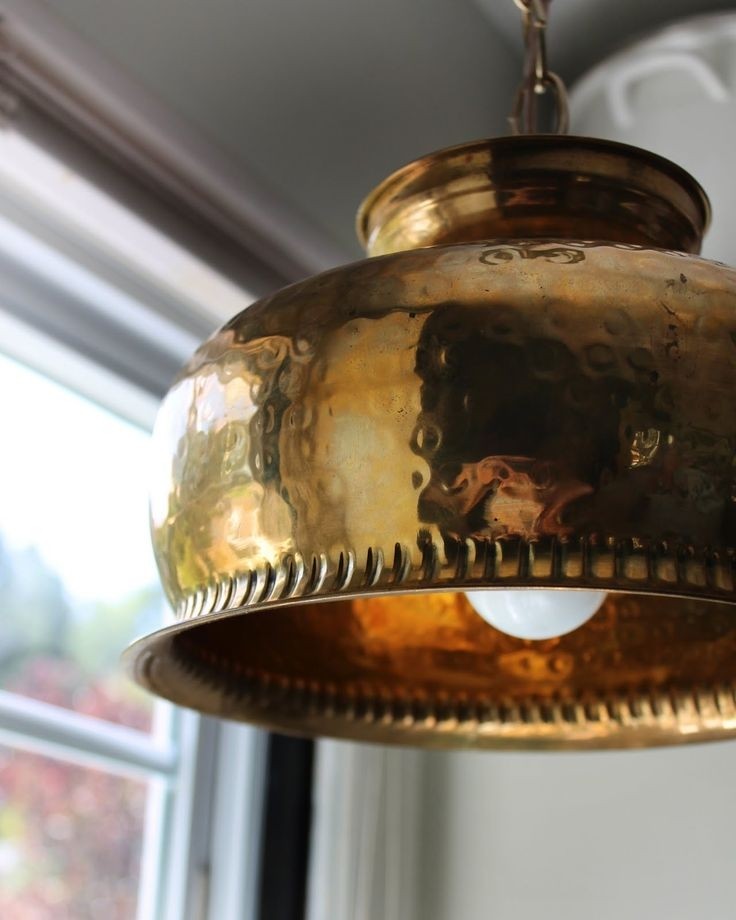 A stunning DIY lamp made of an old brass bowl. It was just enough to drill a hole in the middle of it and insert a light kit. Add to it some chain and voila! You have a one of a kind, elegant kitchen pendant.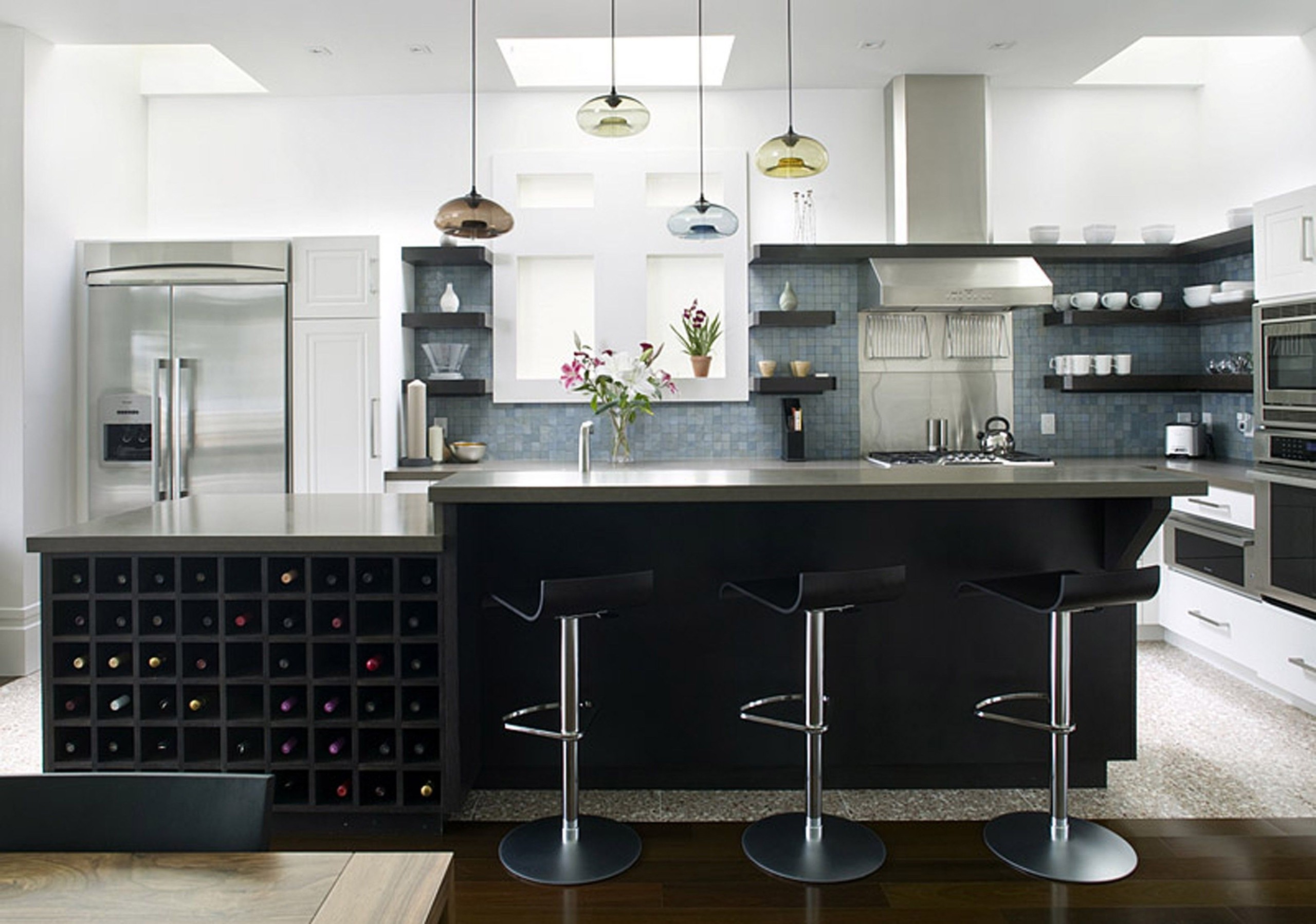 The Way To Select Your Own Glass Kitchen Pendant Lights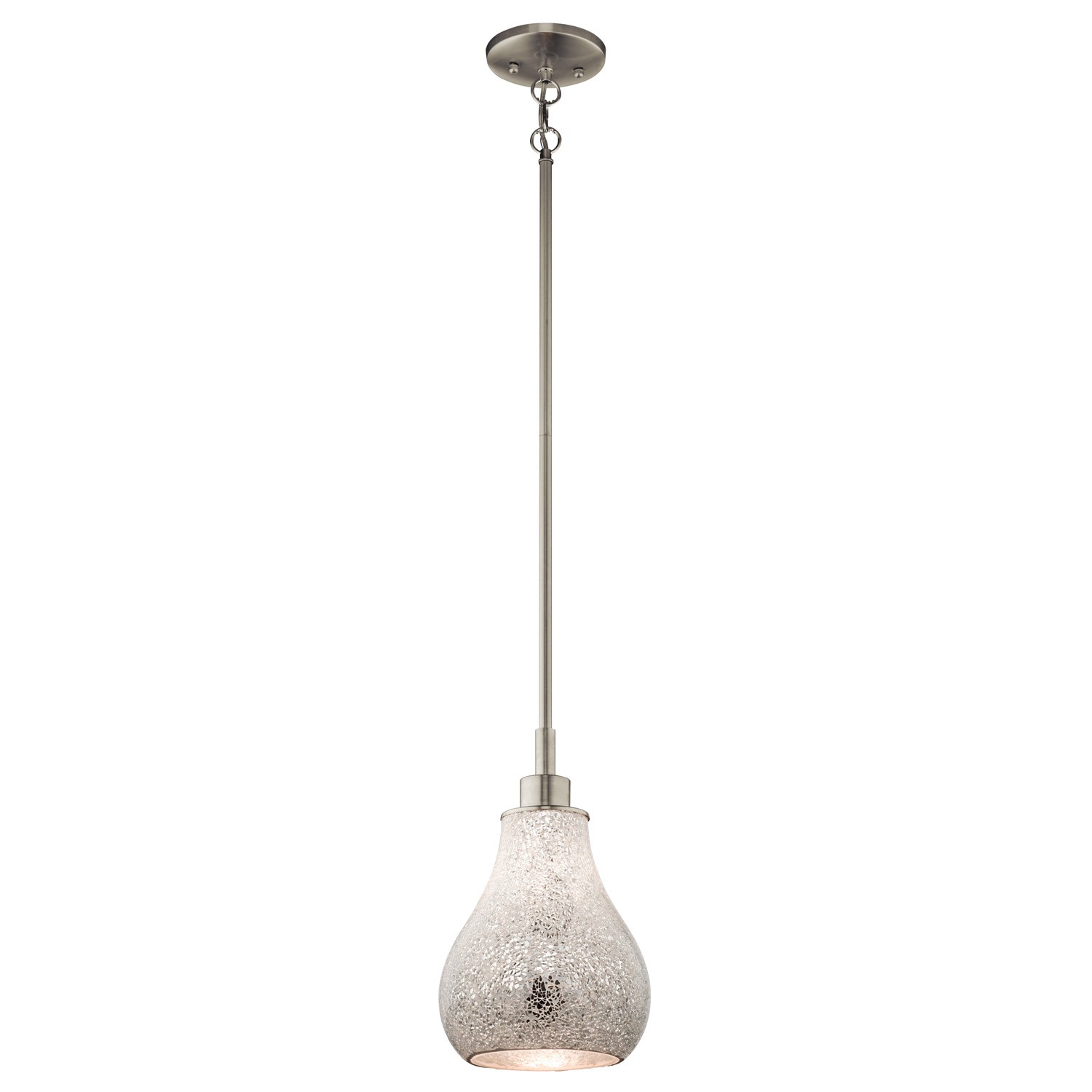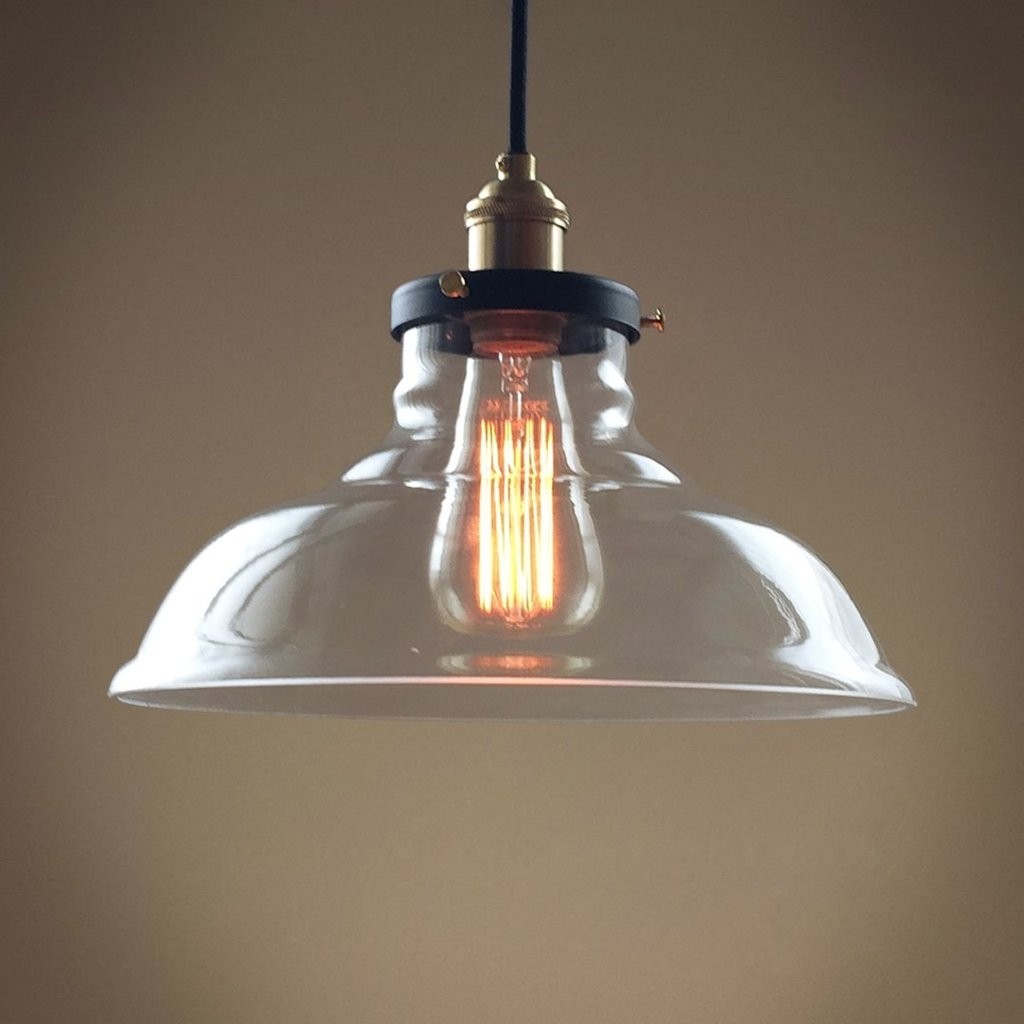 Bell 1 Lights Large Glass Kitchen Pendant Light ...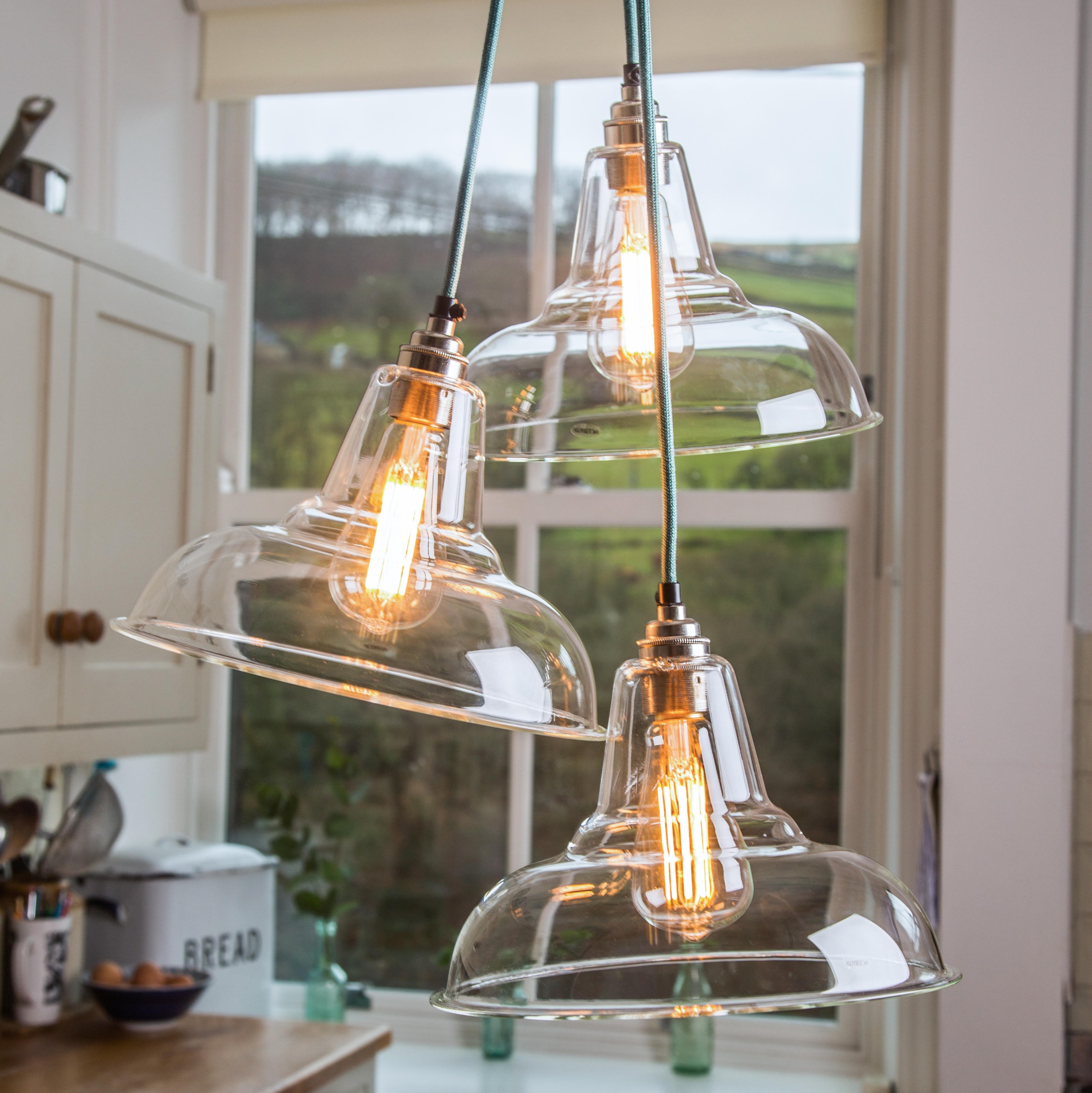 See-Through the Hype | Glass Pendant Lights For Kitchen ...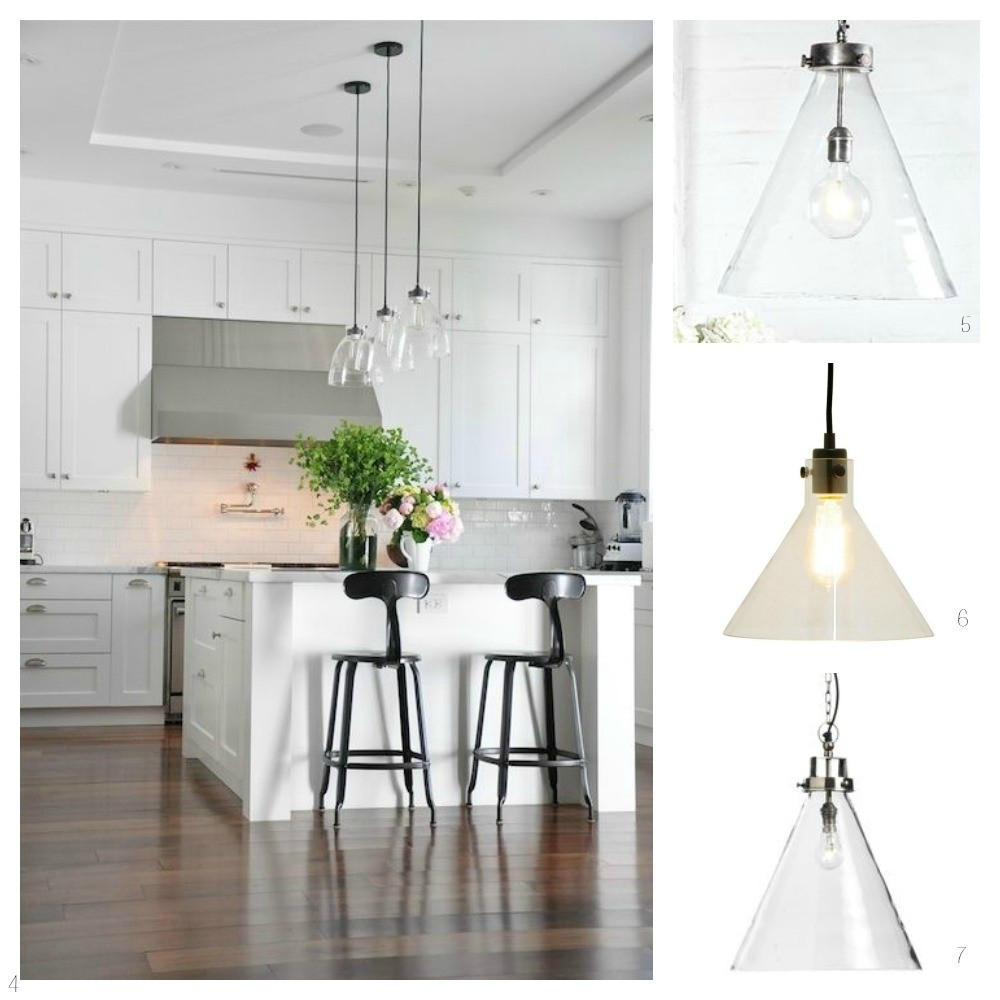 Glass Pendant Lights for the Kitchen - DIY Decorator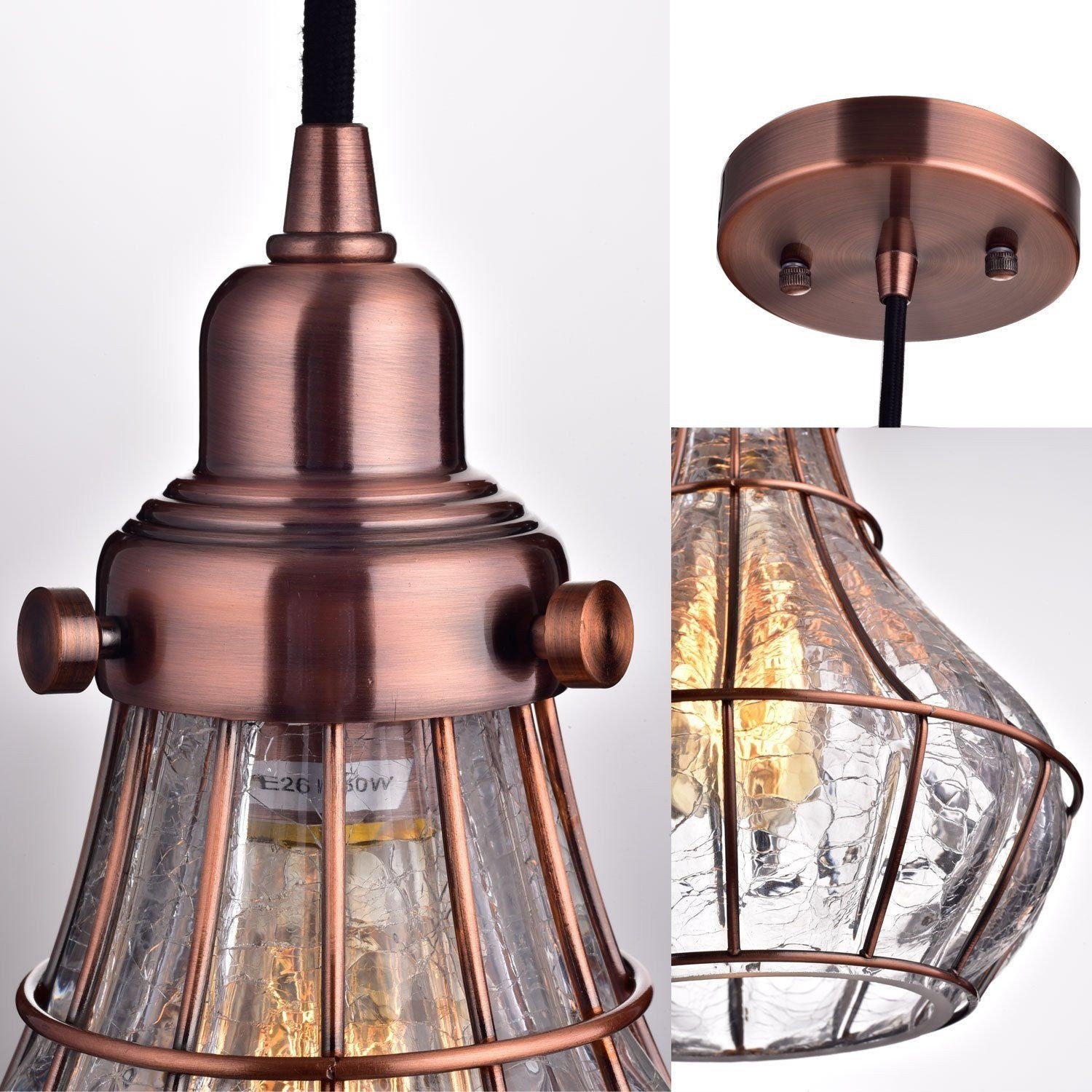 Vintage Cracked Glass kitchen pendant light - Rustic Wire ...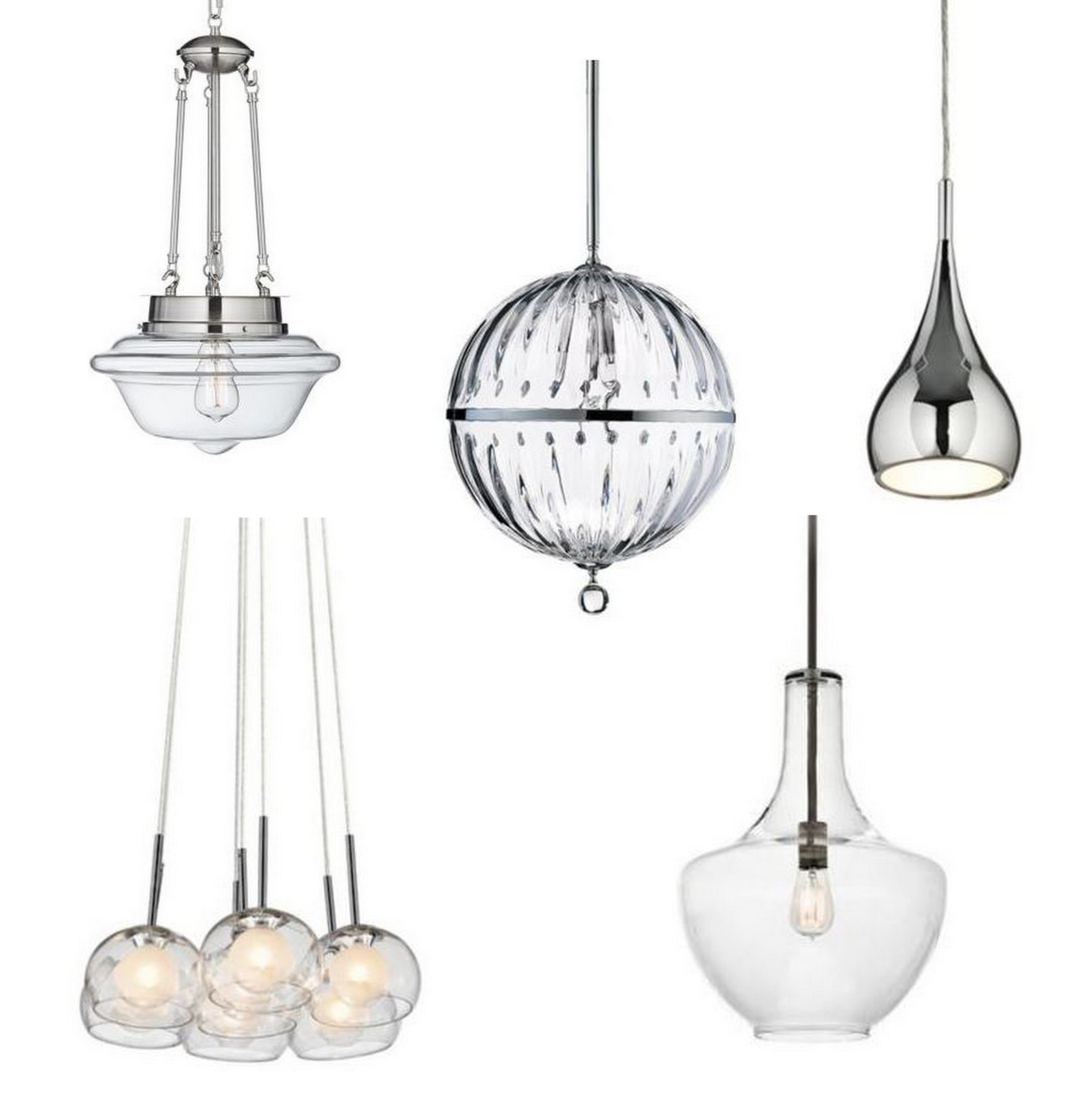 Kitchen Pendant Lighting - Ideas & Advice | Lamps Plus