We all want to keep our feline friends safe and healthy while also providing a place for them to explore the world. Many cats are both outdoor and indoor cats, but this can be risky for the cats and the wildlife in your neighborhood
An outdoor cat enclosure is a great compromise. These gated, enclosed spaces are made of screen or mesh and are the ideal places for your cat to experience the sights, sounds, and smells of the great outdoors while remaining protected.
Aside from providing protection, an outdoor cat enclosure offers several other benefits for your pet.
Space to Play
Obesity is a common disease among pets due to an increasingly sedentary lifestyle, energy-dense foods, and lots of treats.
Giving your cat an enclosed area to play provides an opportunity for them to get exercise in the fresh air. Some outdoor cat enclosures even come with a cat wheel, ramps, levels and posts so your cat can get even more activity.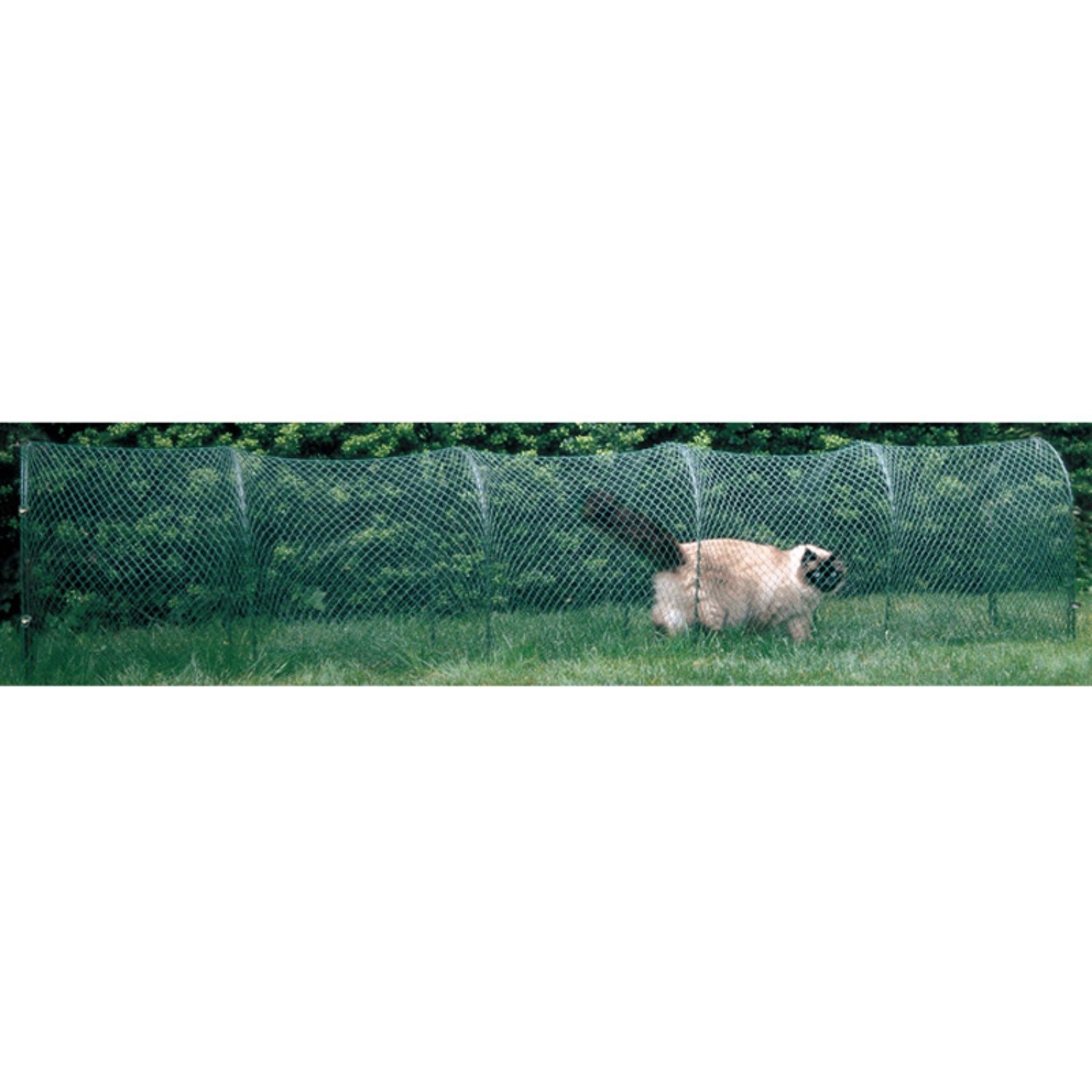 Outdoors are Enriching
Many cats love to sit in the sun and watch the activities through a window. An outdoor cat enclosure goes one step further and lets your cats be in the action while at the same time keeping them safe.
In an enclosed outdoor area, your cat can benefit from the full sensory effects of being out-of-doors without the risk of cars, coyotes, or unguarded swimming pools.
They can see, smell, and hear all the beautiful elements of the outside world and satisfy their natural curiosity safely.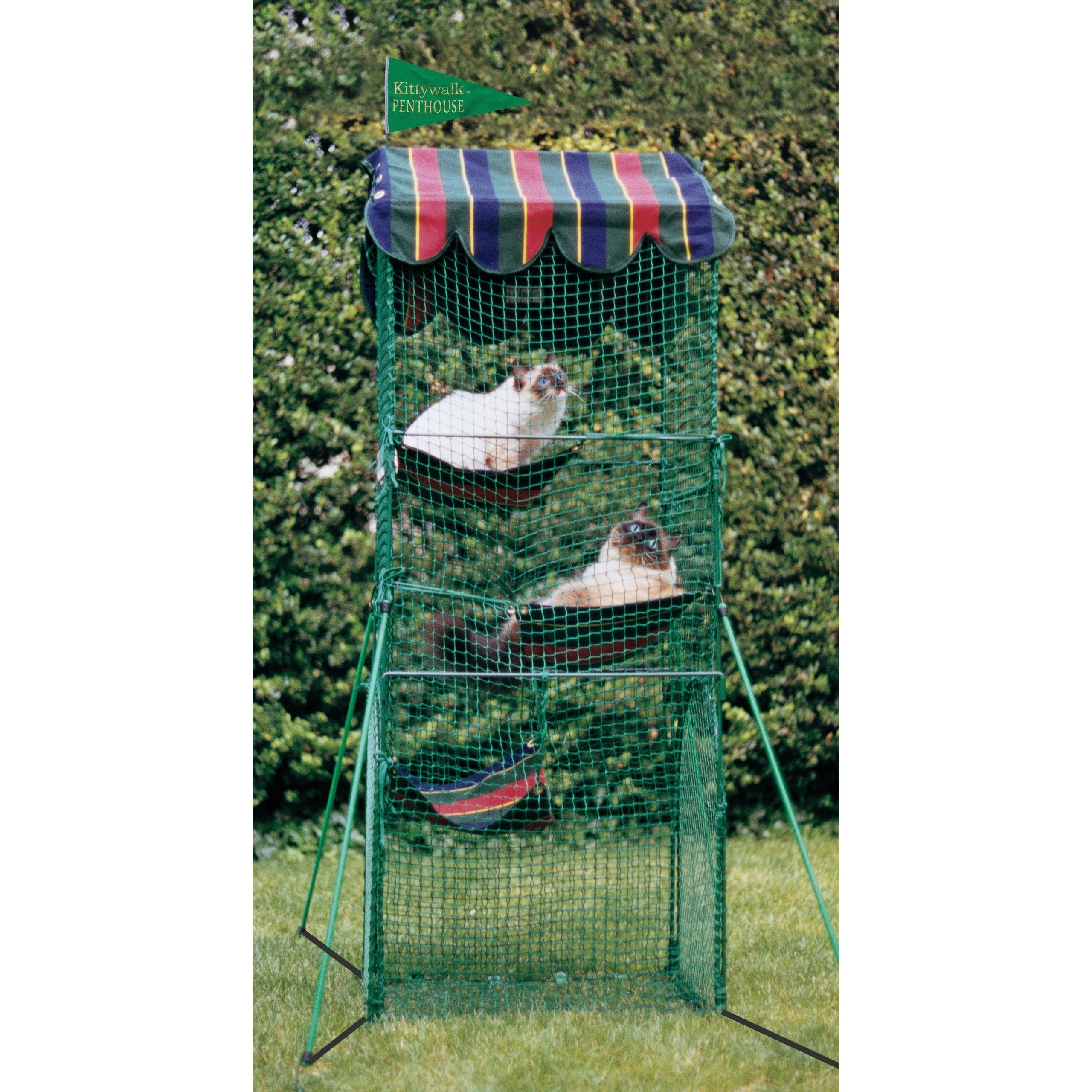 Keeps Them Safe
The number one benefit of providing an outdoor enclosed space for your cat is that it keeps them safe.
Outdoor cats have a much lower life expectancy than indoor cats; outdoor cats generally live 2-5 years, whereas indoor cats can live up to 15 years. Some of the risks that outdoor cats face are:
Other animals like stray dogs, coyotes, and foxes
Cars and roads
Illnesses and diseases from other cats
Pests like fleas and ticks and illnesses from those pests
Animal control officers
These are merely a few of the perils your cat may face in the outdoors without a safe, enclosed space.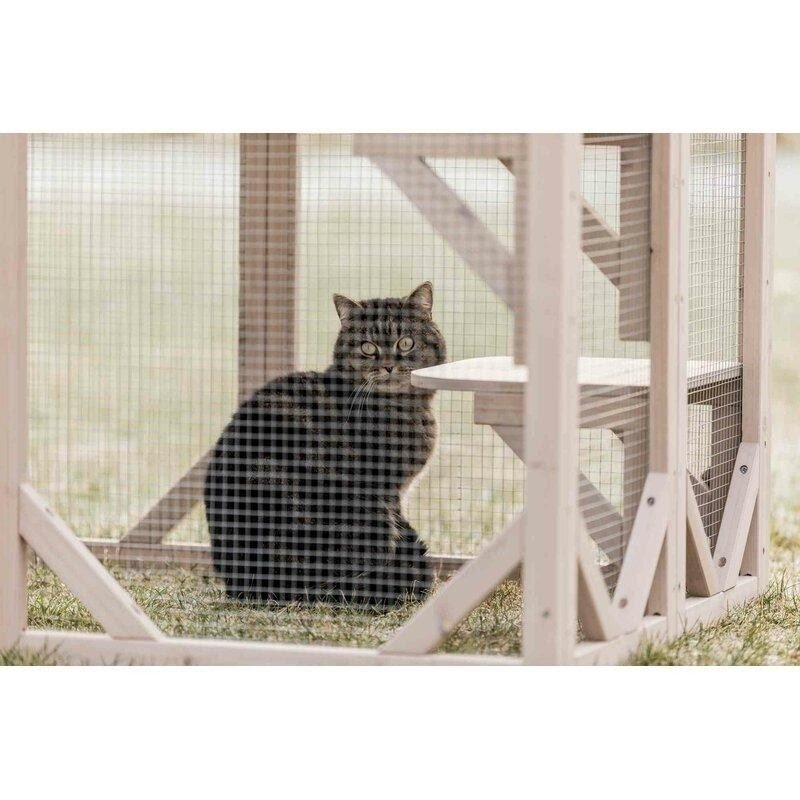 Protect Birds and Wildlife
The great outdoors contain risks for your cat, but don't forget that your cat is also a predator and will be quite thrilled to find bats, rats, birds, squirrels, or mice to kill and bring you back as offerings.
Cats are predators, so there's no real way to stop your cat from killing birds or rodents. But you can provide a place that can keep your cat contained, like an outdoor enclosure.
If your cat enjoys watching wildlife from its enclosure (or catio as some refer to it), consider hanging a bird feeder nearby so your cat can observe some of its favorite prey without any risk.
Cuts Down on Vet's Bills
If your cat is an outdoor cat, you may be setting yourself up for expensive vet bills long-term. When cats interact with one another outside, they can transmit disease.
Without protection, your cat can contract debilitating diseases such as rabies, feline immunodeficiency virus or FIV, and others.
With an enclosed cat area, you provide your cat with the sensory stimulation of the outside world without putting it at risk of disease or injury.
Manages Behavioral Issues
Cats are solitary and territorial by nature. Although most house cats have learned to get along with other animals in the house, they may not always like it.
An enclosed space outdoors gives your cats an area to separate themselves from other animals in your household to be alone and decompress which can help address behavioral issues.
Getting ample exercise and spending time in nature has also been shown to benefit your cat's mental health which can curb destructive behaviors.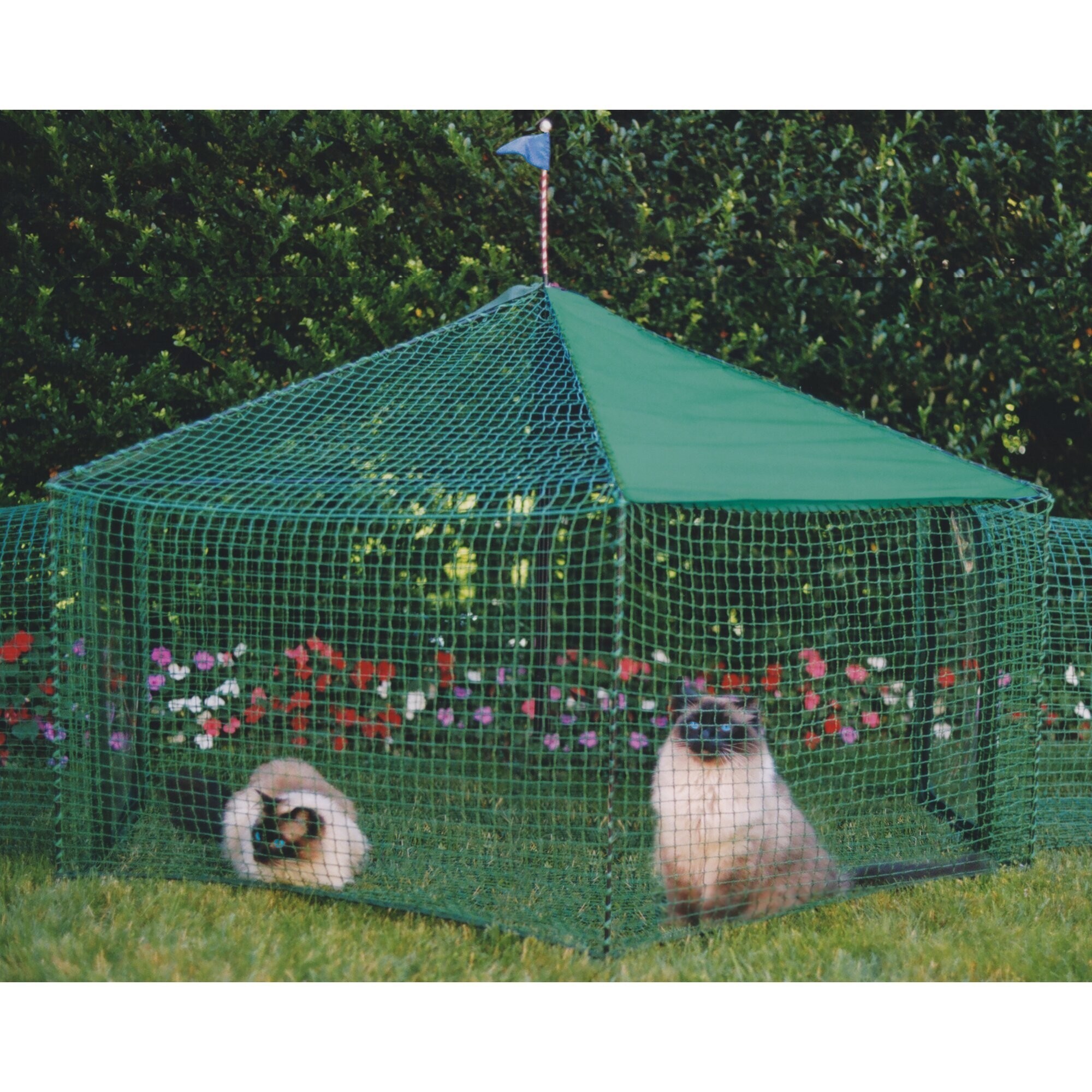 Reduces Odors Inside
An outdoor cat enclosure gives you another space to put a litter box, and since it's outdoors, the smell won't linger in your house the same way it does when you have multiple litter boxes indoors.
The general rule is that you should have one litter box per cat plus one. So if you have one cat, two litter boxes will suffice, and if you have two cats, three boxes should do the trick.
With an outdoor area for your cat, you provide another space for a litter box that can reduce the amount of smell-producing cat waste in your home. Many cat enclosures have a roof and an attachment for a cat flap, so your cat can use the outdoor litter box at night or when it is raining.
Strengthens Neighbor Relations
Not everyone is a cat person; some of your neighbors may not appreciate the neighborhood's outdoor cats as animals generally do not adhere to property lines and can damage property.
When you opt for an enclosed space for your cat, you're letting your neighbors know that you respect their boundaries.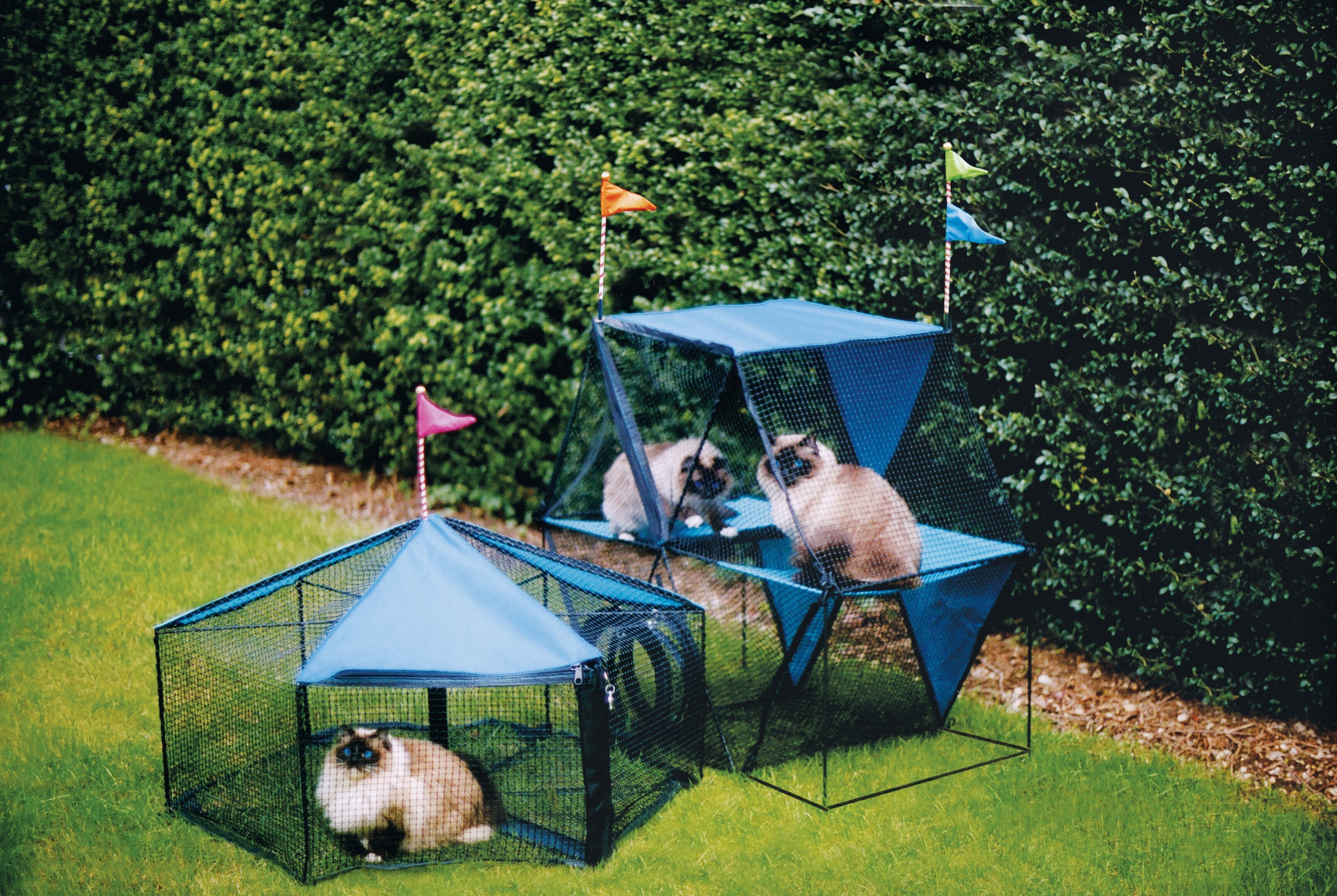 The Last Word
Pets are part of the family. The bonds we share with our animal companions are strong, and we want to keep them as safe as possible.
If you have a cat and would like to provide a safe space for outdoor stimulation, consider an outdoor cat enclosure for your feline friend. You'll be protecting your cat, safeguarding the wildlife in the area, and providing your furry friend with hours of sensory stimulation.