Everyone needs some time to relax during the summer months, and one of the best ways to do that is to get together with friends and family and have some fun on the water.
If you're planning to spend a weekend or two by the lake, pool, or sea this summer, a huge variety of both normal-sized and giant lake inflatables can be found listed at Foter.
Why You Need a Giant Lake Inflatable This Summer?
Giant lake inflatables are great fun for the whole family and help you to create lasting memories of time spent together. Here are just some of the reasons why a float is great investment for hours of summer fun.
Pool and lake floats are designed to enhance playtime. Whether you're someone who loves sports, playgrounds, or even jousting with inflatable caveman logs, you'll be able to find the right float for whatever type of fun you're after.
If your idea of fun is to kick-back and lie-down with a good book or an iced-cold drink, lake and pool floats are perfect. The air-cushioned surface of pool floats mold to your body for a comfortable seat, and the gentle movement of the water will let your drift off into pure bliss.
There are lake and pool floats to suit every budget from simple inexpensive floating beds to giant lake inflatables that are designed with durable material as an investment to last you for many future summers.
Unlike many other water-based toys, floats are easy to deflate and pack into a small space when you're traveling. Take them anywhere you go for a fun-filled, watery adventure.
Over 6 feet wide and nearly 9 feet long, this awesome convertible car float is a must for any pool party. Two grown adults can fit easily into the striking blue frame of the float. Lie back, lounge about, and put your cool drinks in the cup holders provided on either side of the inflatable.
Kids will enjoy the quirky and fun dashboard details at the front of this car float, while lovers of old-style 50's and 60's nostalgia will love the smooth convertible feel of this instant classic.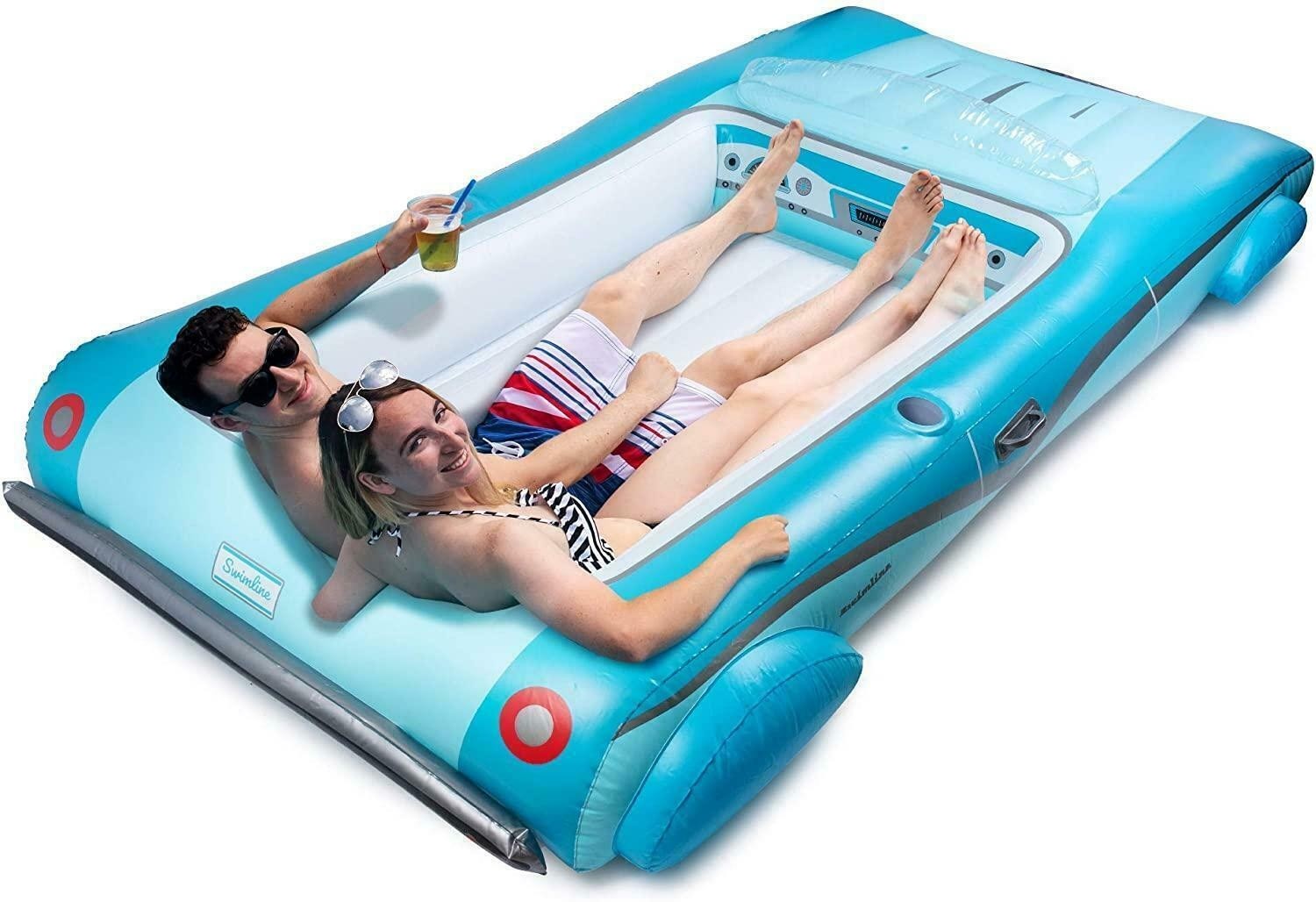 Sometimes the simplest things are the best. This chair float clocks in at 44" x 37", and provides you with an upright back support and two drink holders so you can just lean back, close your eyes, and enjoy the sun beating down on your face and the gentle swirling of the warm water around your feet.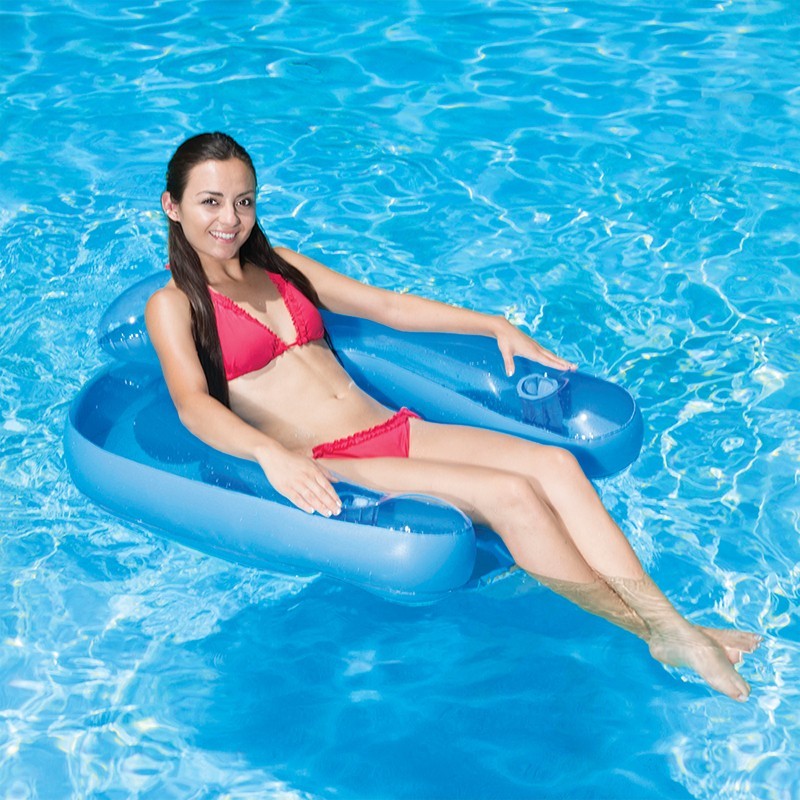 Endless hours of fun await with this jousting tree log game. Not only can you ride about on one of the two log floats available, but you can also try and knock your friends and family into the water with the inflatable jousting log provided.
Made from thick eco-friendly PVC, these lightweight inflatables are easy to deflate after a day at the pool and come with a convenient carry handle for added portability.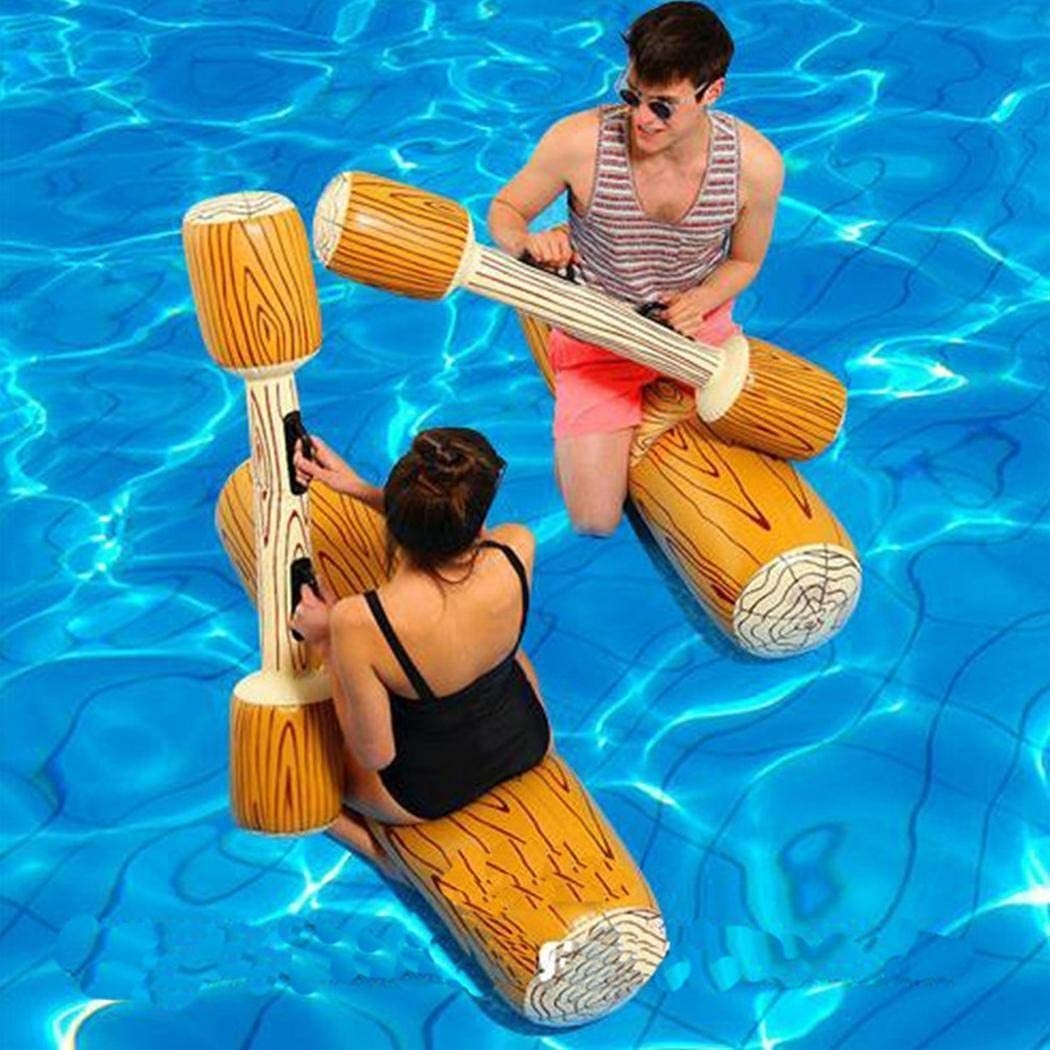 With room to fit up to 3 kids, this float is ideal for family fun in the sun. The cute 60" diameter pretzel design is constructed from heavy duty vinyl for a long lasting water toy, and comes as a single or double pack. Stable enough to kick back and relax, but with a novel design that encourages kids to play.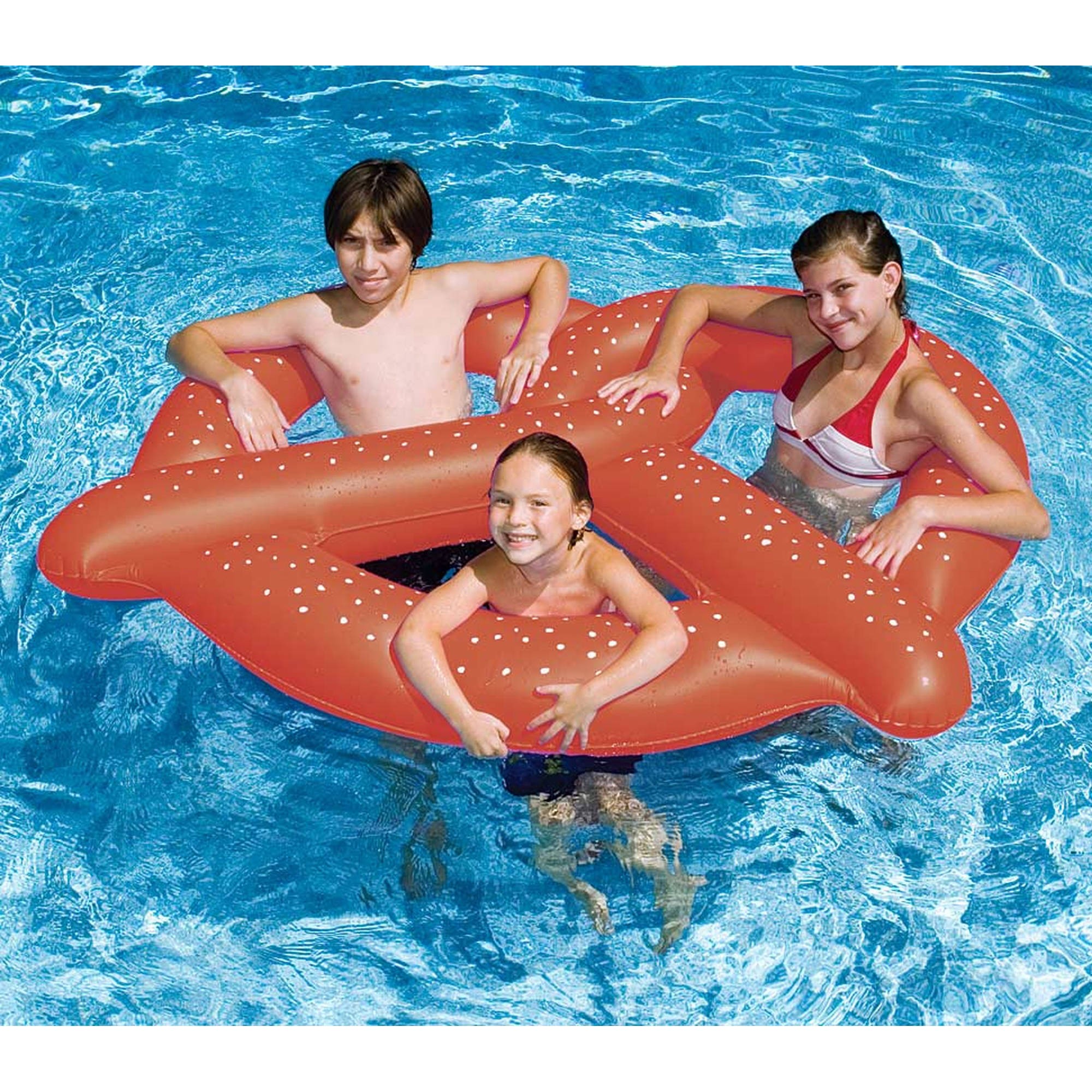 This portable water polo goal comes with three balls and a rule book, and is great value for money. Built with heavy-duty PVC and especially strong back-netting, this is a stable floating structure that allows for intense, all-out games with friends and family. Once you've started playing, you'll get hooked.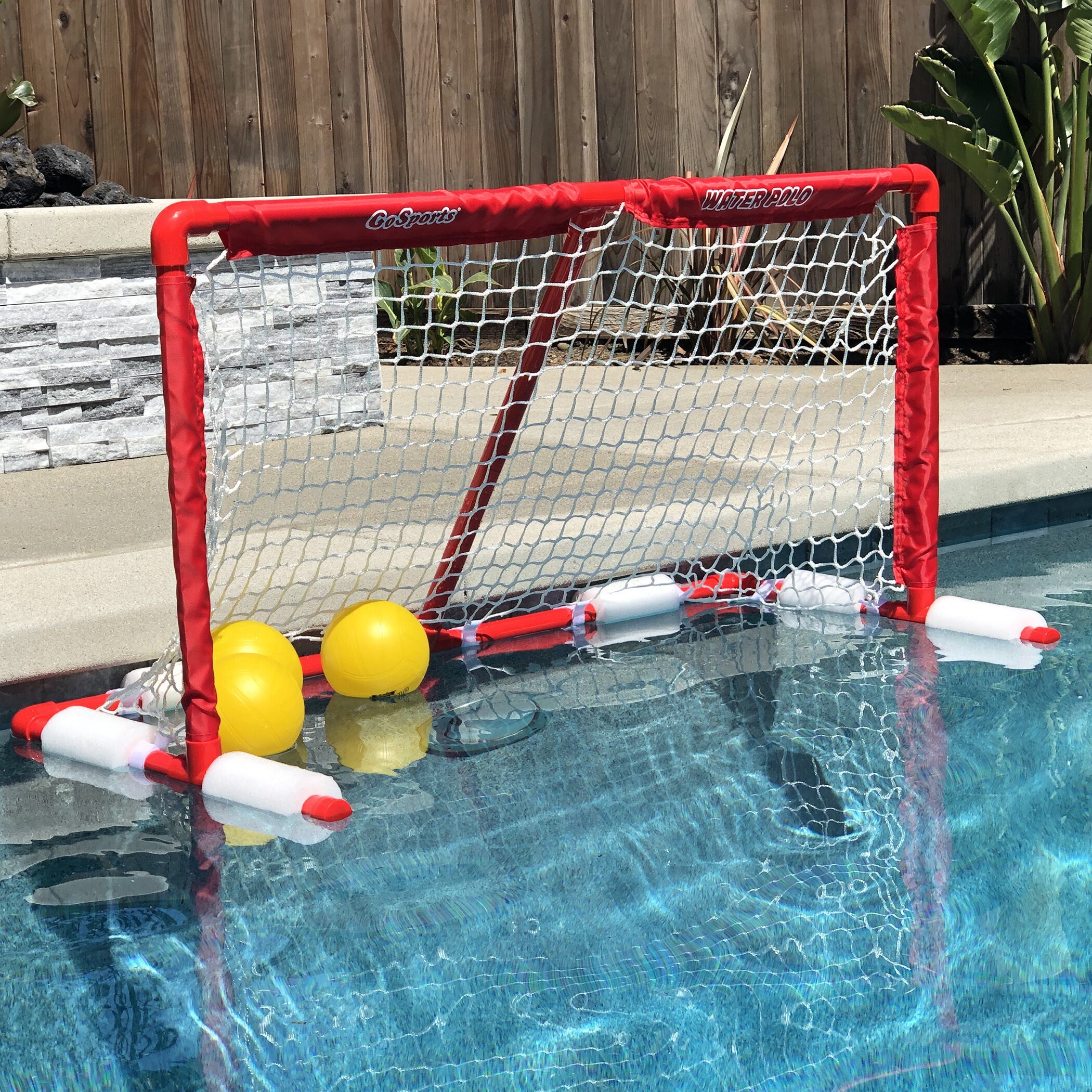 Made of strong quick-drying fabric, and measuring in at just under 3-feet long, this strikingly-colored alligator will float around on the top of the water near you, and can be used either to surprise your friends or float around as you pretend you're drifting along in the Florida Keys.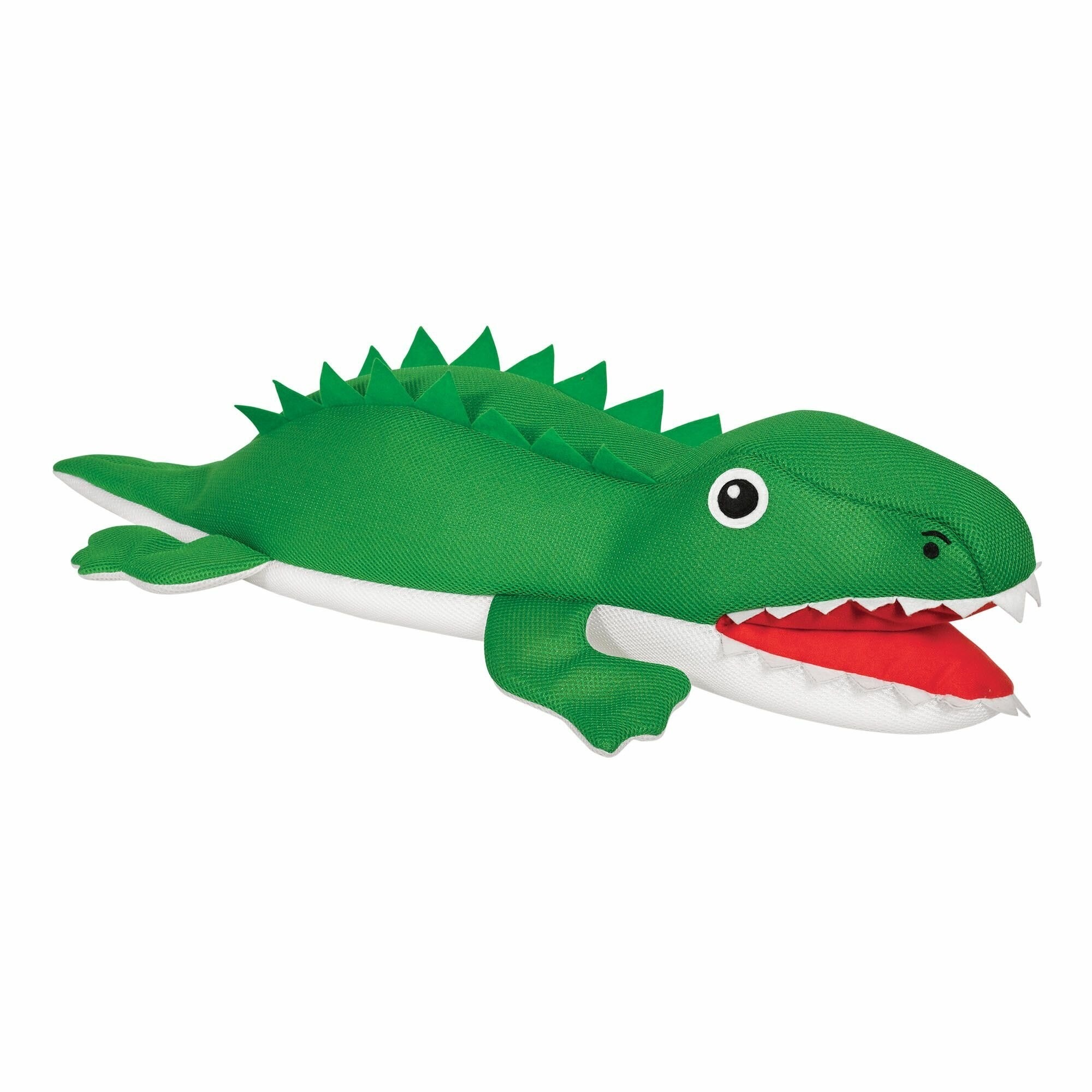 This float comes with an attractive red and white hoop, two balls, and a pump because sometimes the simplest games are the most fun. Challenge yourself against the clock and your friends as you shoot hoops. If you're looking for something a bit less intense, why not just practice your form or try a trick shot?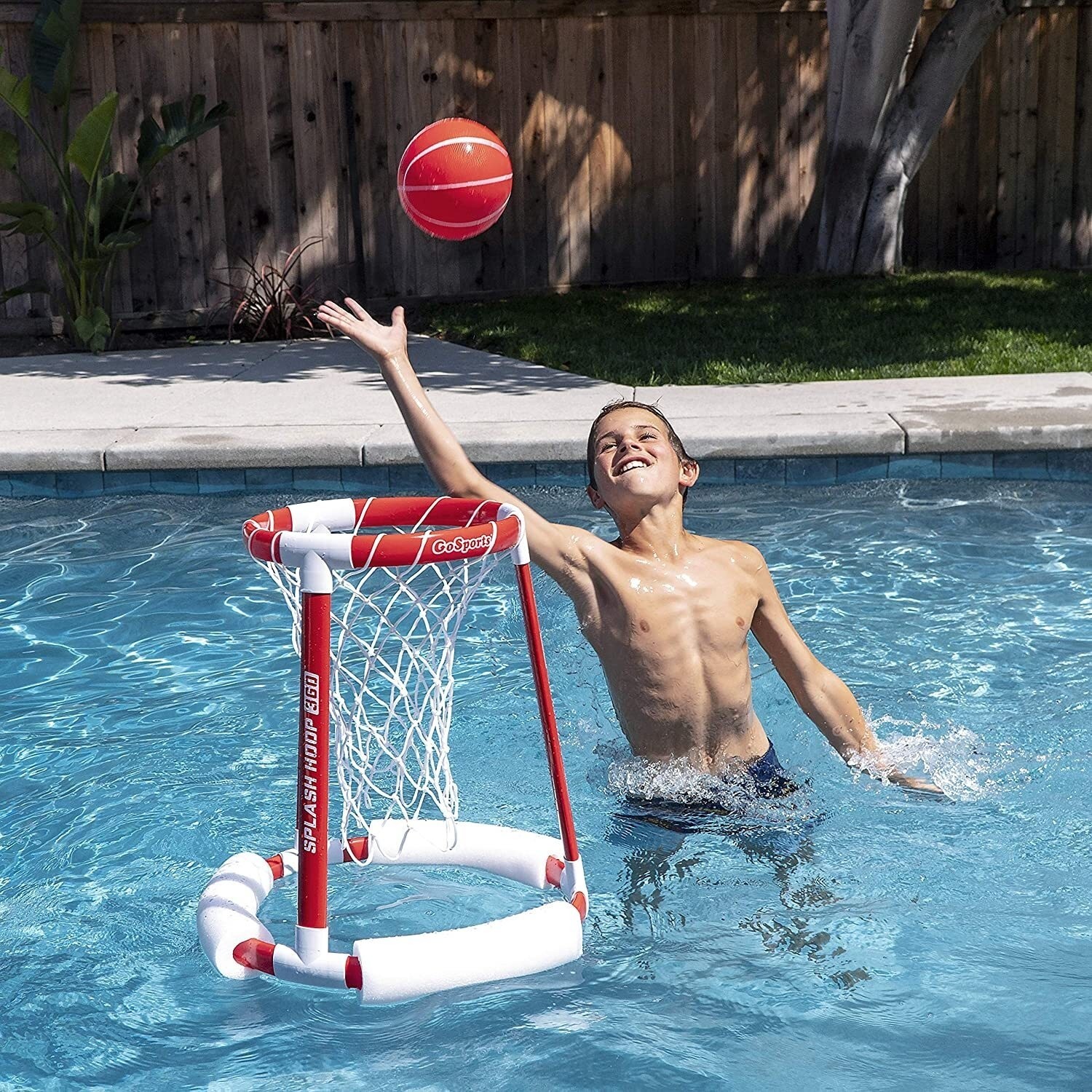 With space for two adults stretched out on each side, this giant inflatable float is the water-bound equivalent of a grown-up see-saw. Climb aboard and get this float rocking from side to side with your friends and family. Made from tough 14-gauge vinyl and measuring 88" x 52", there's space on this float for plenty of kids, so you can also get a bunch of your friends and family to chill out and have a relaxing time.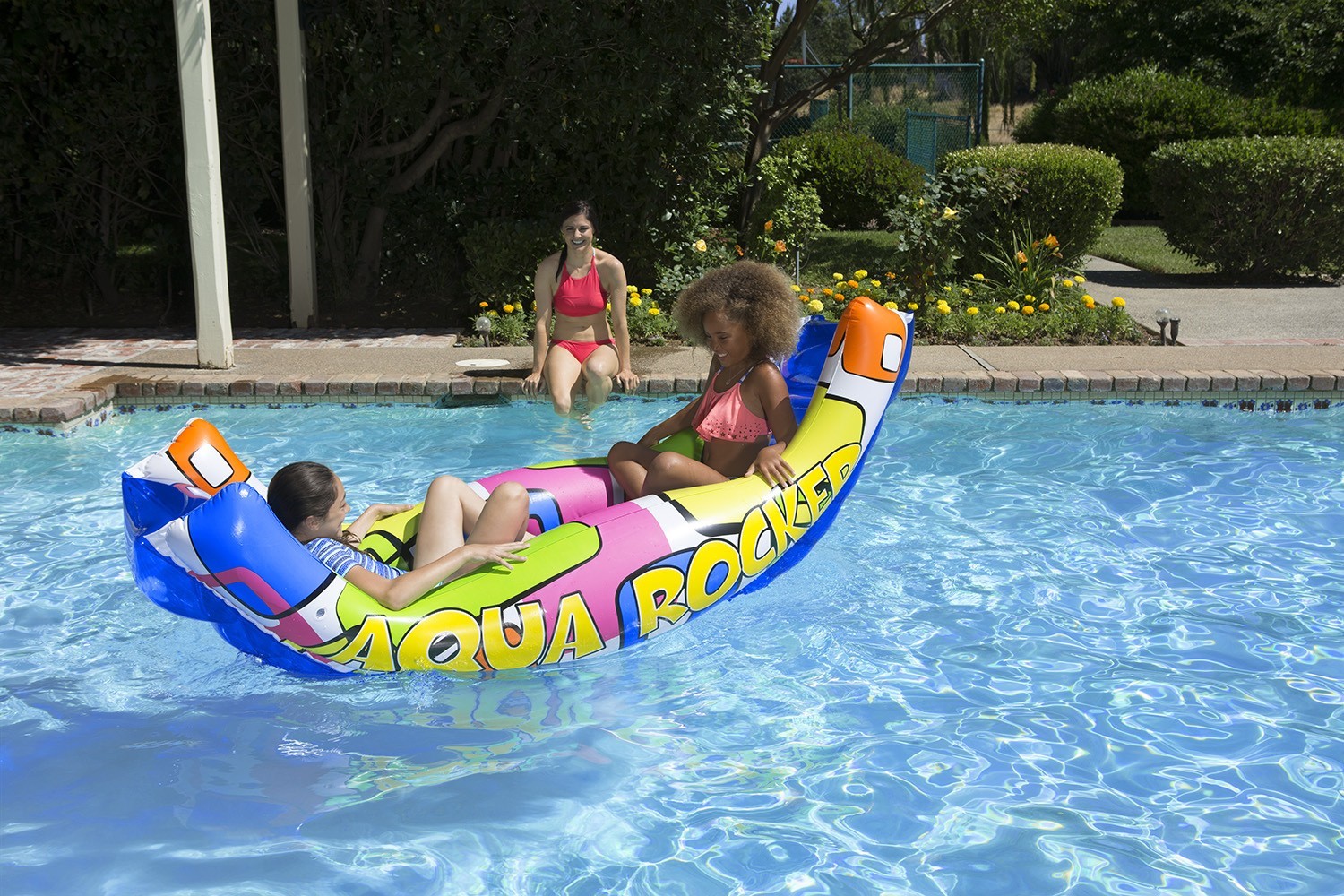 If you're a fan of Star Wars, you'll absolutely love this 5-ft long millenium falcon float. Constructed with heavy-duty PVC pipe, this spaceship float is strong and durable. It can survive the most rigorous of water fights, or attacks by imaginary imperial destroyers! Imagine you're Han Solo or Chewie, and take charge of your own detailed and timeless spaceship for the afternoon.
This floating cornhole set comes with a 36" x 24" x 7" cornhole game board, 8 inflatable bean bags, and a carry bag for extra portability. Better still, you can play cornhole on the water. Challenge your friends and family to a competition, and adjust where the inflatable board sits in the water to make the game more challenging.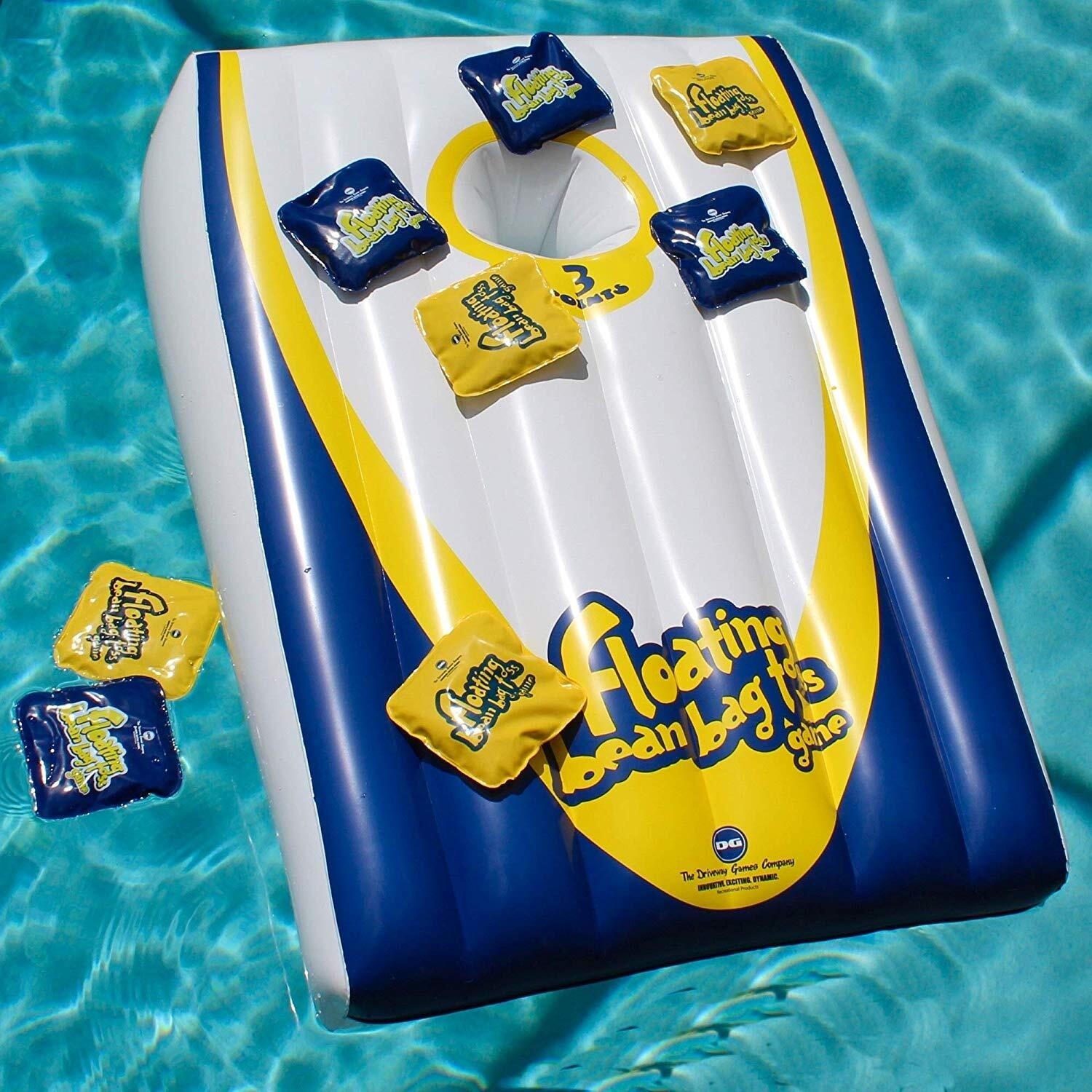 Conclusion
Giant inflatable floats are an excellent way to bring together your friends and family for hours of watery fun this summer. Whether you're young or old, love to play intense sports or relax and catch the sun, you'll find something perfect in this list or at Foter Magazine.