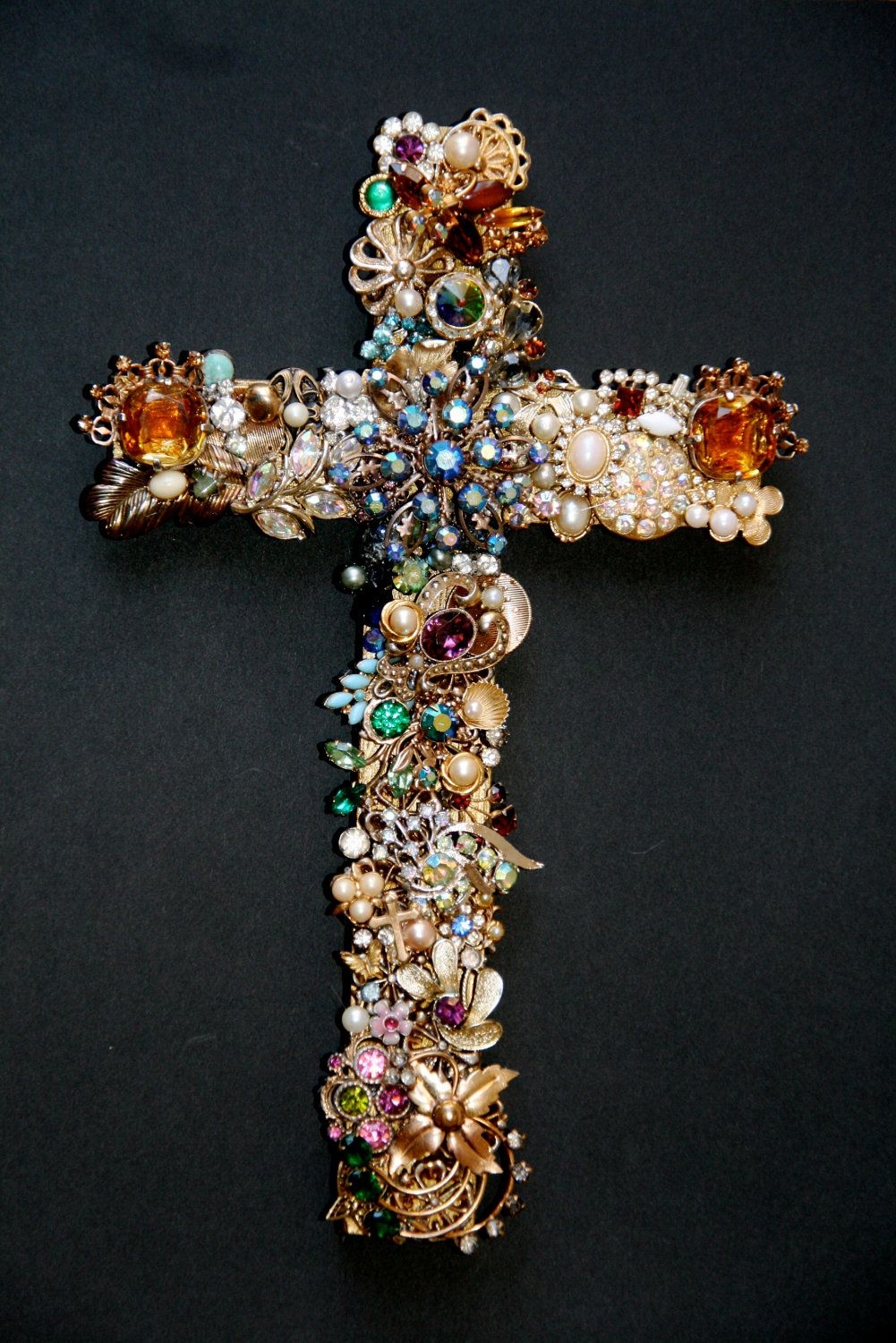 Handcrafted vintage jewelry wall cross
Handmade spiritual wall art - a jewelry wall cross crafted out of broken jewelry pieces - consequently, the cross is formed of golden scraps, beads, pearls, ambers and crystals. Tacky or pretty - you judge.

Live Love Laugh Textual Plaque
Sometimes you need that kick of energy to start your day, especially if it is Monday! This plaque has been entirely made of MDF. It is sturdy and meant to bring a smile to your face even during the most cloudy days.