Full Size Loft Bed With Desk Underneath
Loft beds are always a good idea when there is a need of optimizing space. Most of them are designed to provide both sleeping space and storage. A loft bed with a desk underneath has yet another useful function which makes it a perfect solution for small children's rooms.
Eliza Bush
Interior Design Expert
Our choice Best Products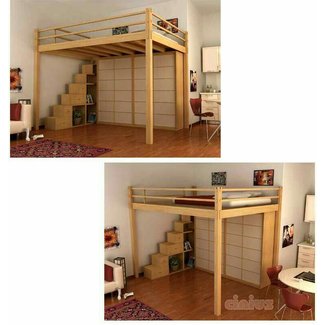 This is what every kid want to have in room! The loft bed with container steps is designed for big space. There's many shelves and drawers for clothes, books, toys and more. The bed has a full size.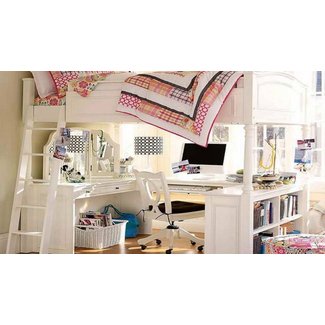 A great solution for everyone who values ergonomy and space-efficient designs. This loft bed is as comfortable and practical as any other bed, and by placing the desk below it, you use the same space two times. The white colour fits all designs.
Loft decor idea: when the ceiling is high yet a room isn't very spacious, use conceptual levels: full size bunk bed on top, then a wide step with desk and shelves, and the floor level is free for storage purposes.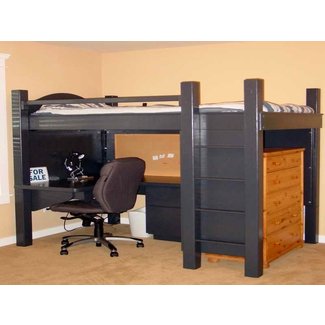 Bunk bed with desk and drawers for storing personal items. Construction is made of wood. It includes ladder and railings for added safety. Perfect solution for saving space in teenager's room, kid's room and more.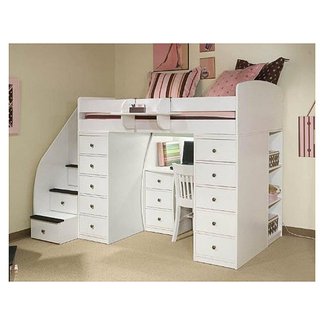 Practical contemporary bed with a desk and a drawer unit underneath. A bed has an arched headboard, a side rail, open niches on a side. Stairs with anti-slip strips and side columns hide lots of drawers. A chair has a vertically slatted backrest.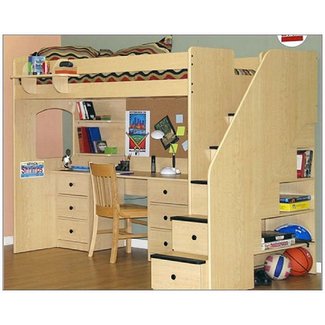 A nice idea for a small space design. This wooden construction includes an upper bed accessible via stairs with storage drawers. Lower part includes a full size desk with many drawers for books or other items.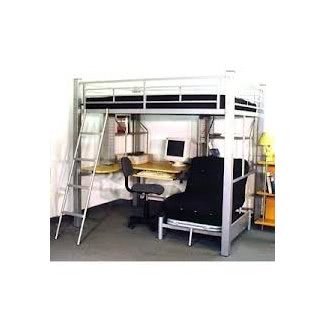 If you live in studio flat or in the very cramped room, you will give credit to this original loft bed! It is very minimalistic and modern - it is all made of metal. This piece of furniture connects bed, desk and shelves.
PRODUCTS & IDEAS Best Ideas