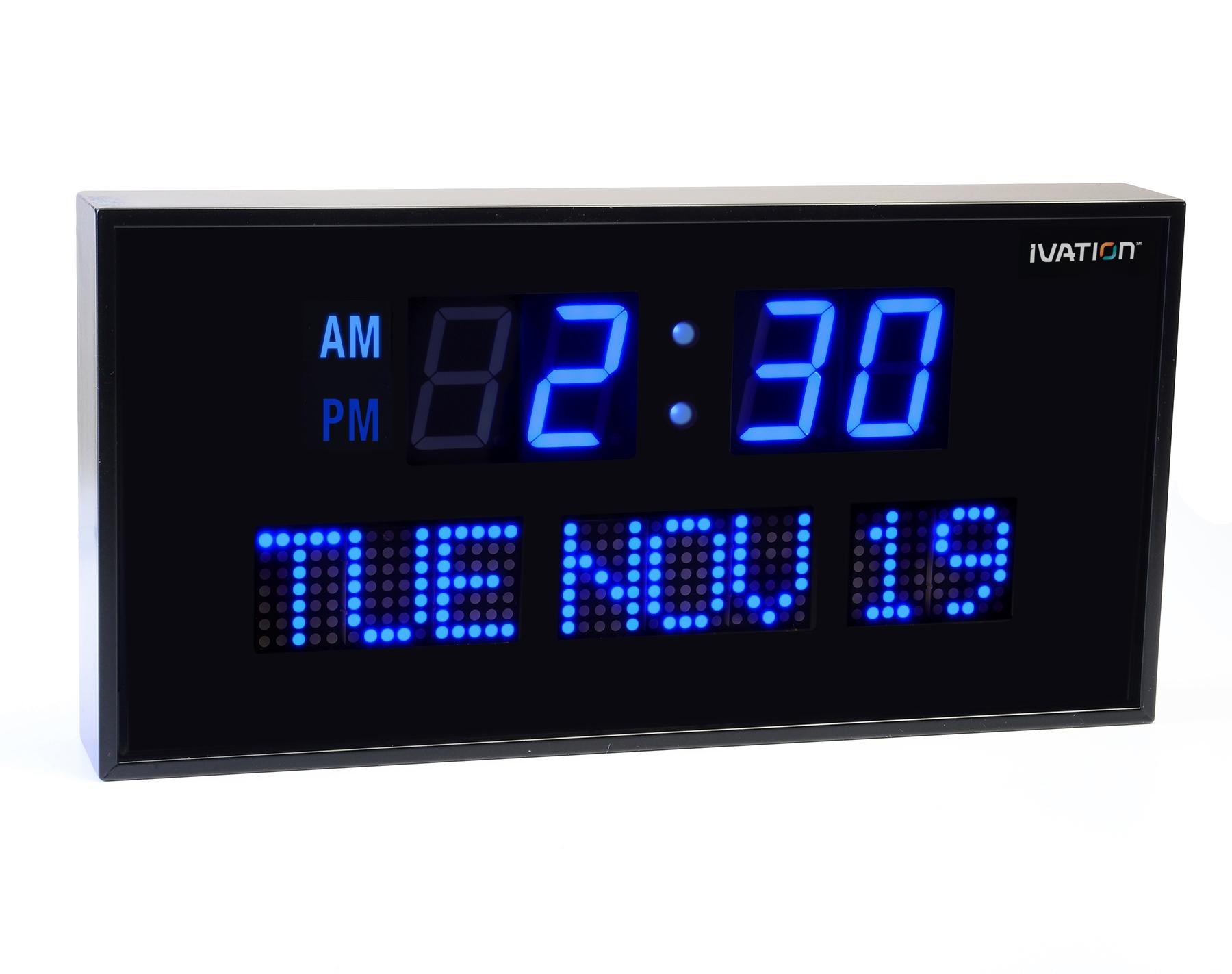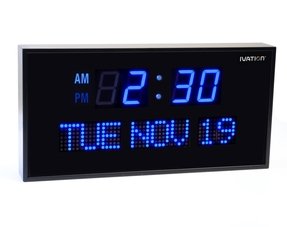 This type of product is a high quality and very convenient calendar clock that has got a blue LED. It shows the current hour, day and date. It is a product that offers 3 levels of brightness. All pieces of information are easy to read.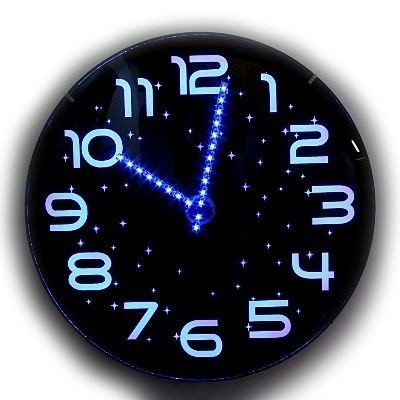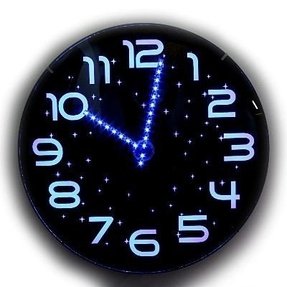 Twilight Stunning Analog Blue LED Wall Clock [30cm]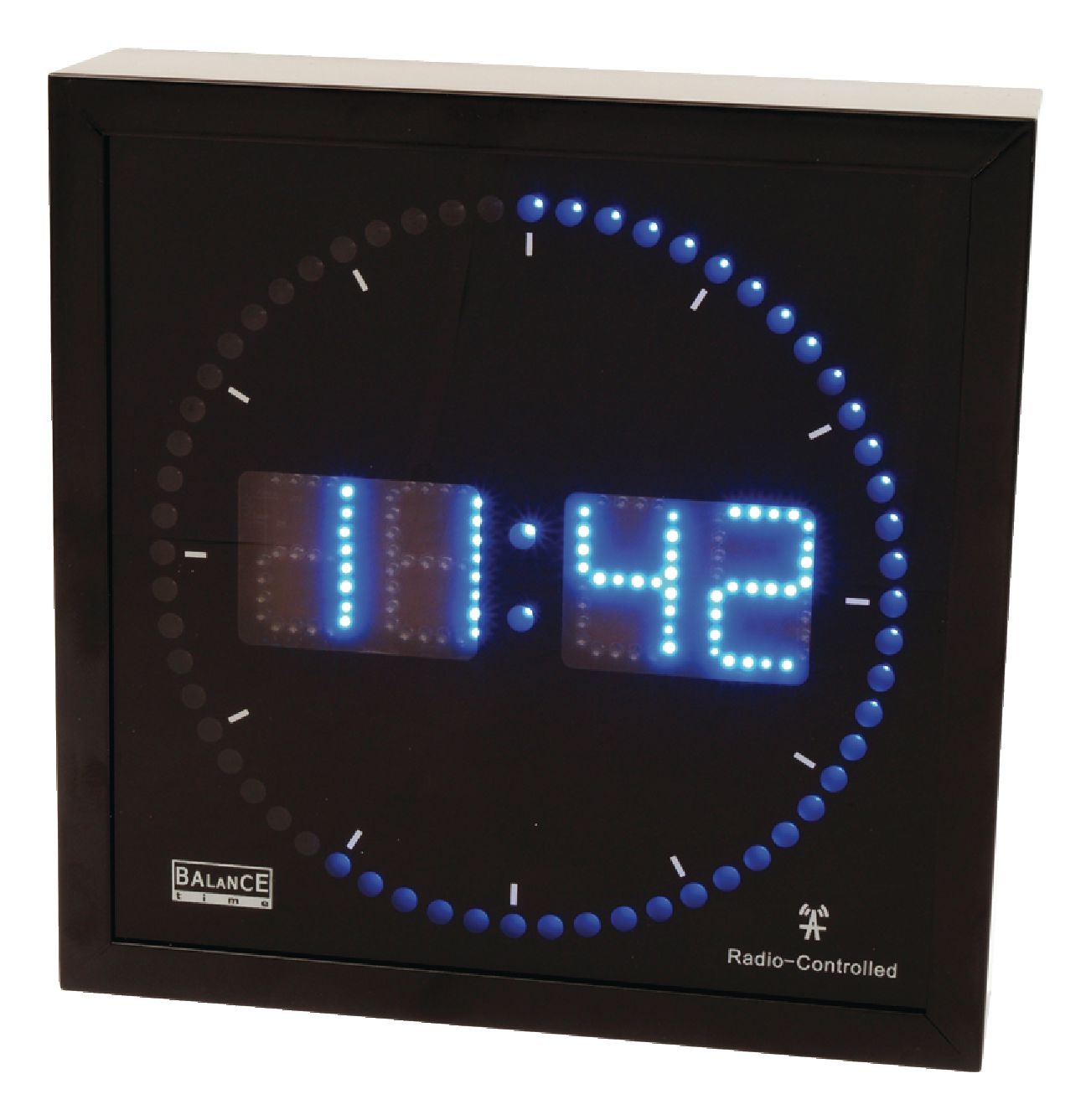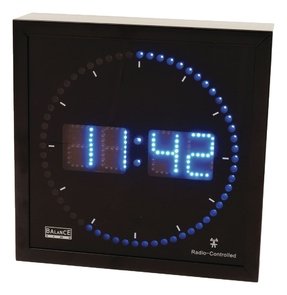 If you looking for a special accent pieces to your home, you can add this modern LED wall clock, made of aluminum, with blue numerals and square shape. It fits to office space or teenage room.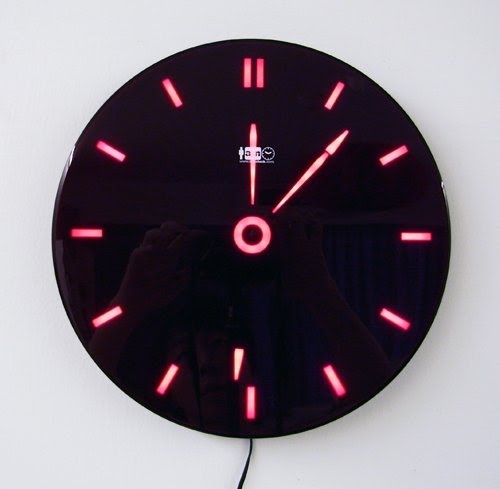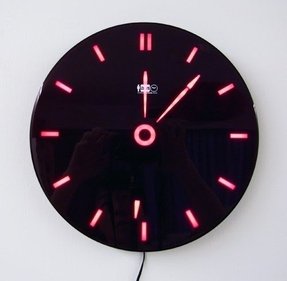 This stylish LED wall clock is an attractive combination of modern and very stylish design with functionality. The shiny black dial with the displayed hour markers and watch tips look great in any decor.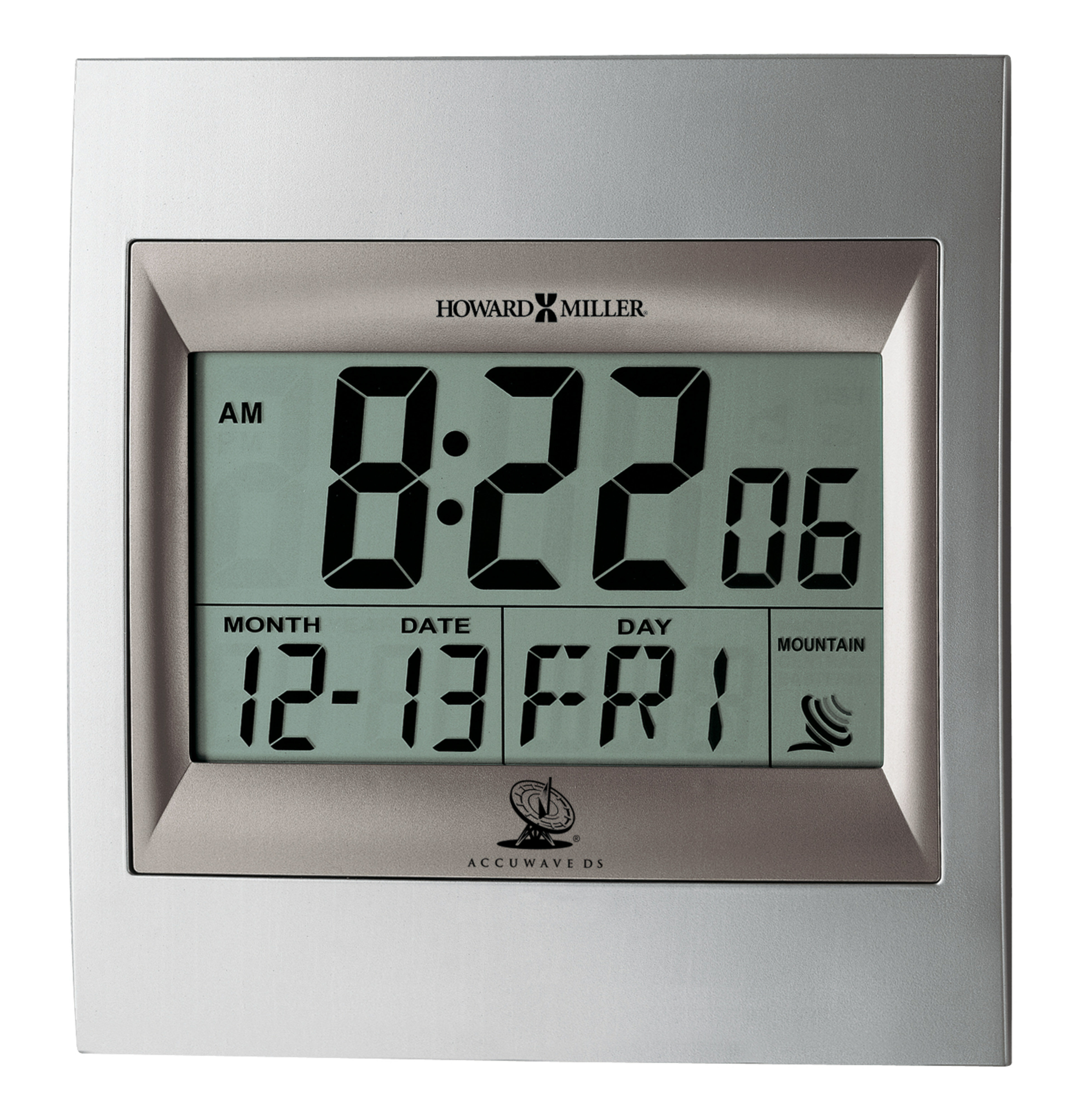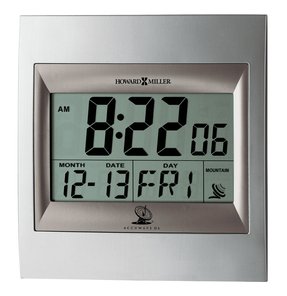 A minimal timepiece that's sure to be the focal point of any wall. This analog-ital led wall clock brings analog and digital in a striking, new form, enchanting with the designer, modern finishing.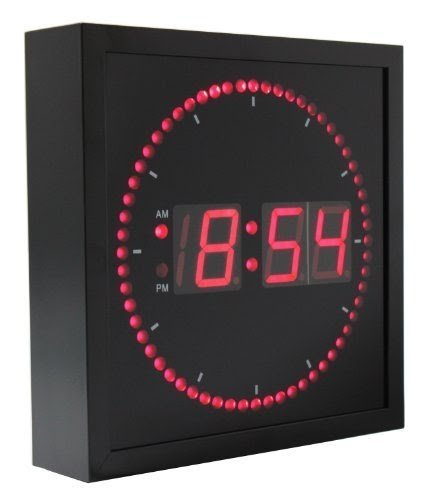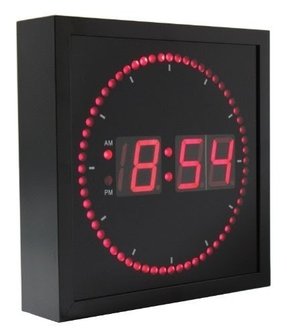 eHealthSource Big Digital LED Wall Clock with Circling LED second indicator - Square Shape / 10 Red LED Price : $57.95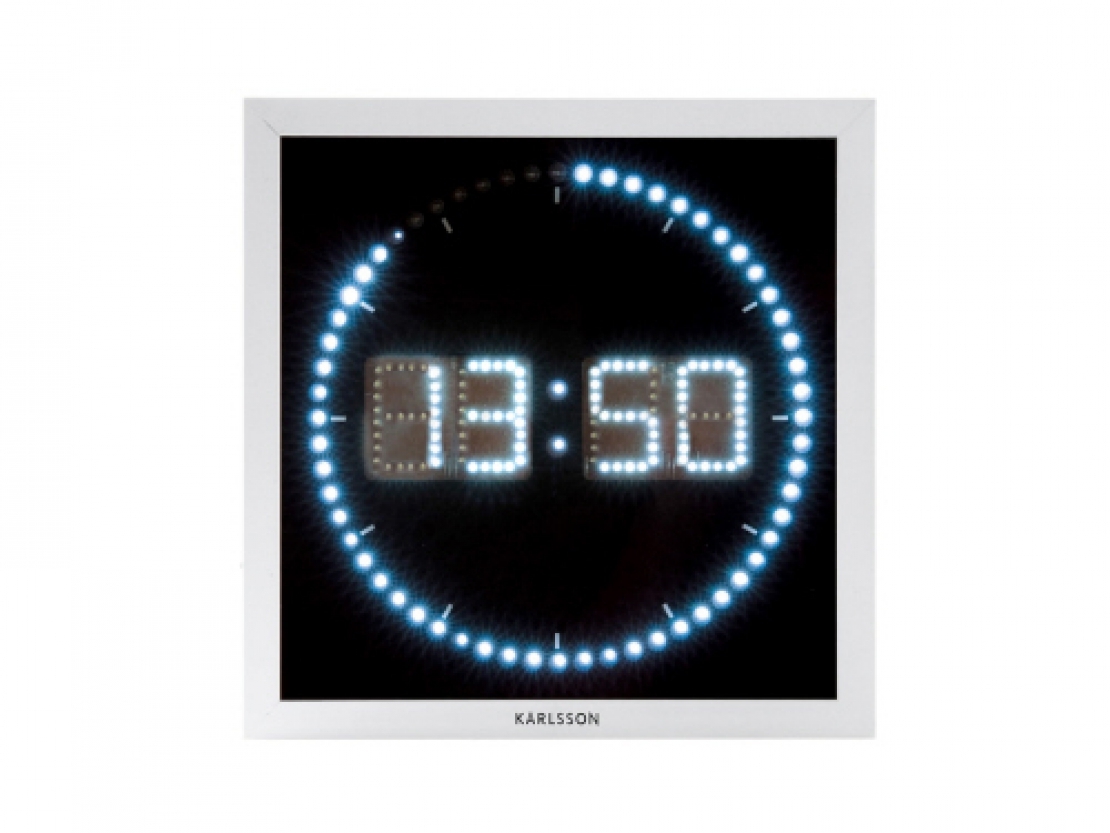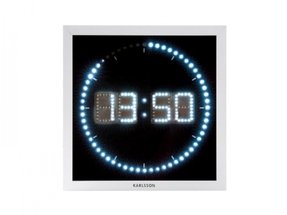 The elegant LED wall clock with the additional shining ring for minute's timer. The characteristic white frame makes it mostly fit to white, grey or black wall. Dedicated for those, who doesn't like the analog clocks.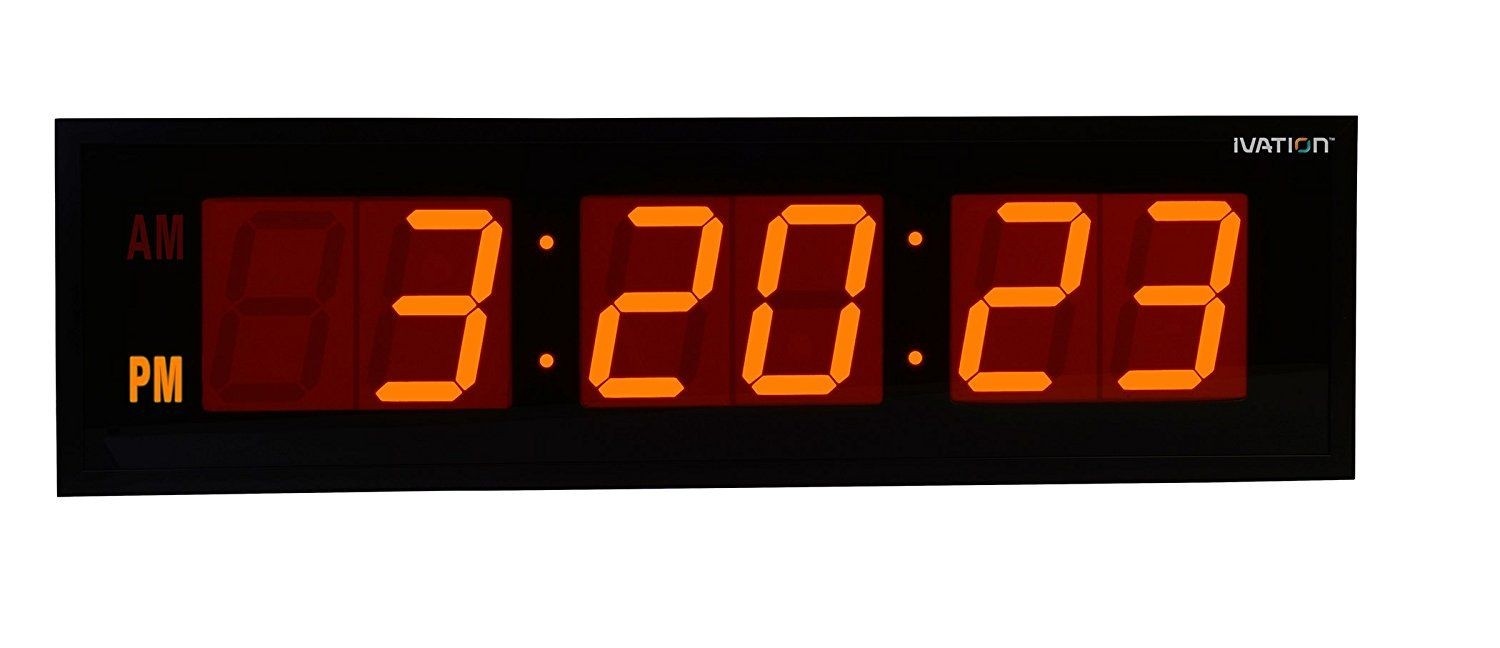 A very interesting, functional and aesthetic element. It is a high quality LED clock that shows blue numbers that are very readable. It is easy to read in darkness and in sunlight. It shows hours, minutes and seconds.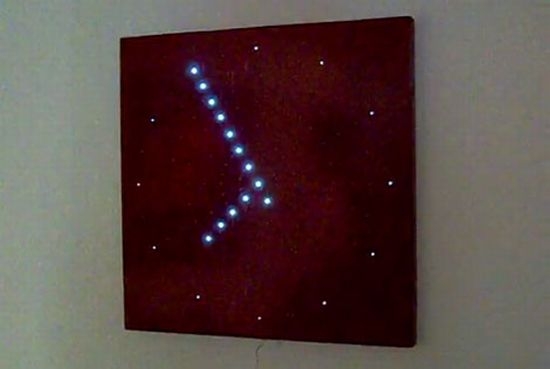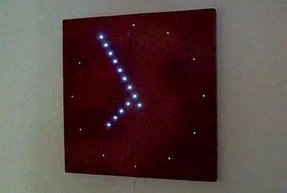 Clean and down-to-earth appearance of this LED wall clock was accomplished by mimicking an analog clock, with lighted spots for hour markings, and typical clock hands. Yet it's lighted, so it looks impressive when it's dark.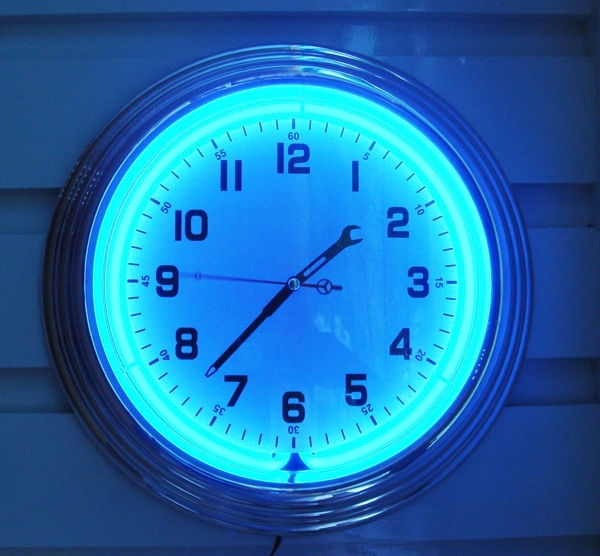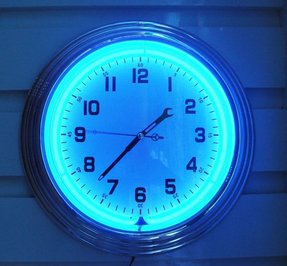 Color change LED wall clock, 110 to 240V voltage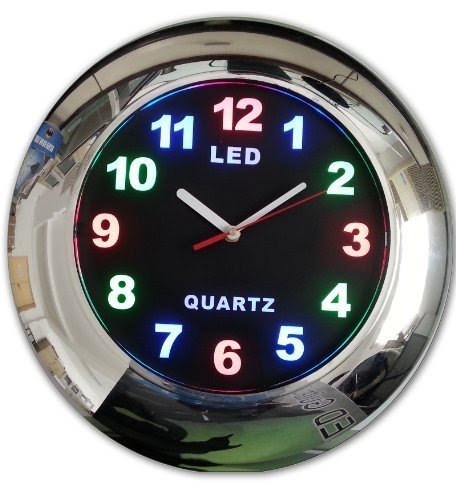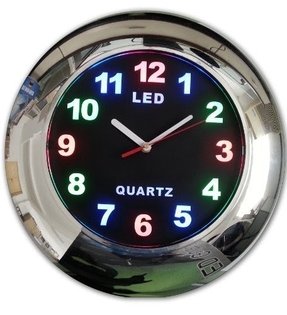 With this 12'' wall clock you are getting not only a traditional clock, but also a clock that glows with neon light. Its chrome-finished round frame holds a round black dial with LED lighting that makes all the Arabic numbers to shine with vivid colors.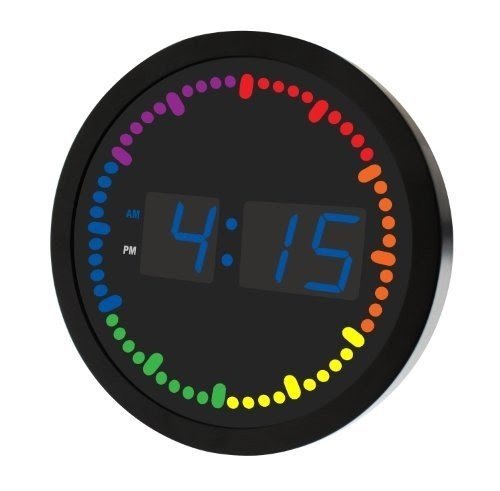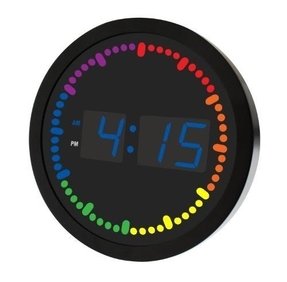 This kind of clock is a high quality piece of equipment that has got a LED indicator with an attractive circling second indicator. The mechanism is very reliable and it requires no reset after loss of power.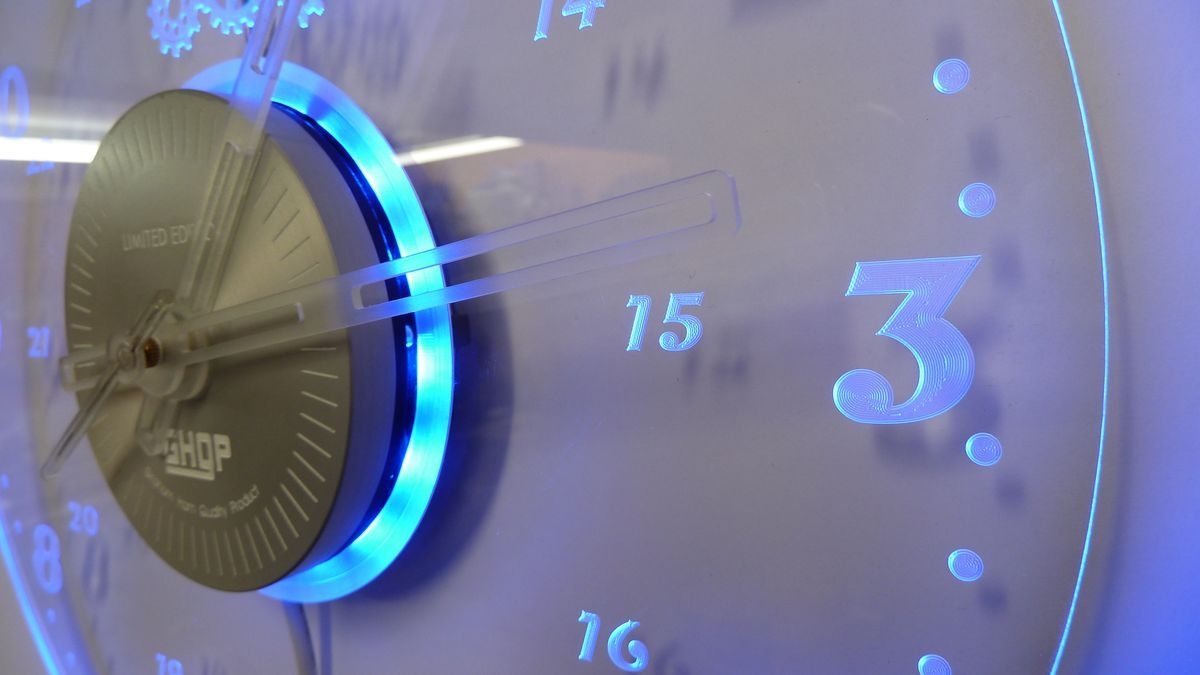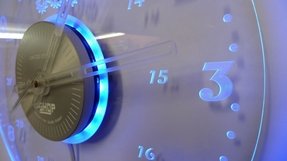 Viewing Gallery For - Led Wall Clock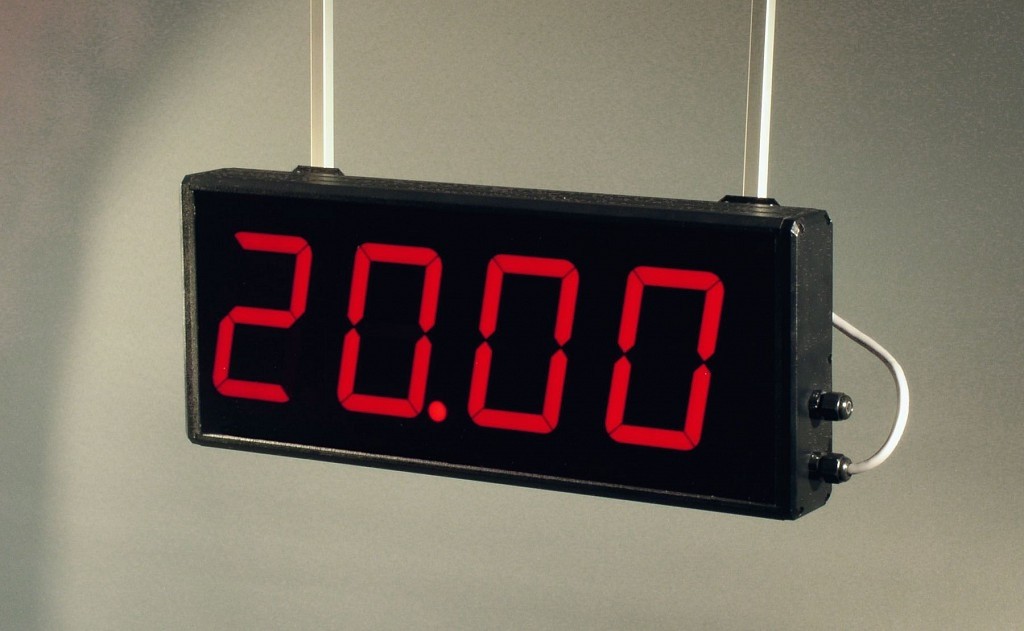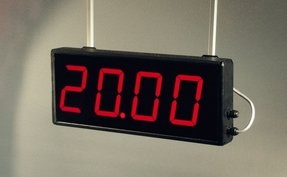 This sublime wall clock offers the huge structure and will make for the best choice for all those, who need to keep track of time with its LED face and the count up and down timers to ensure even more functional use.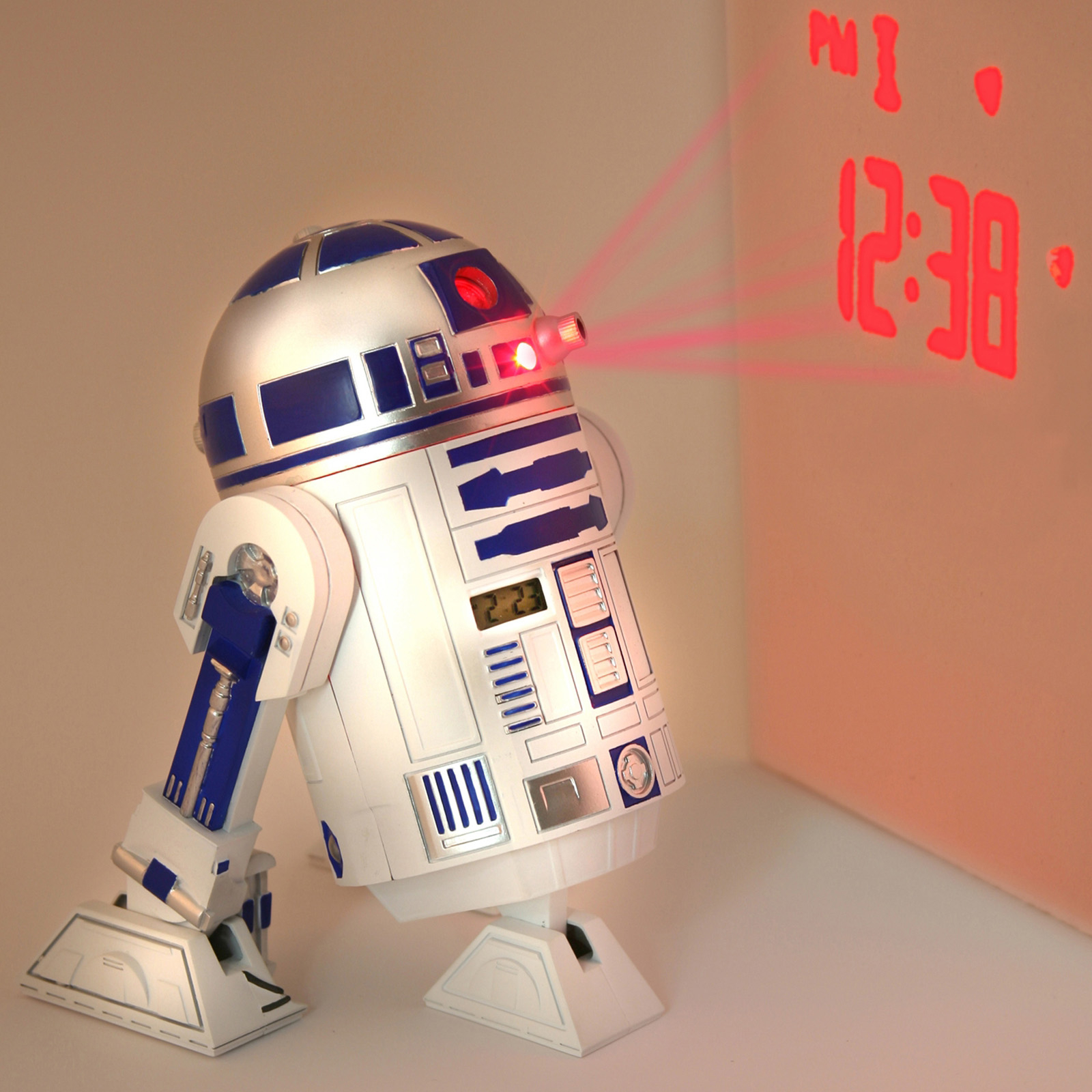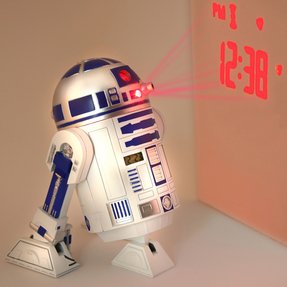 R2D2 LED Alarm Clock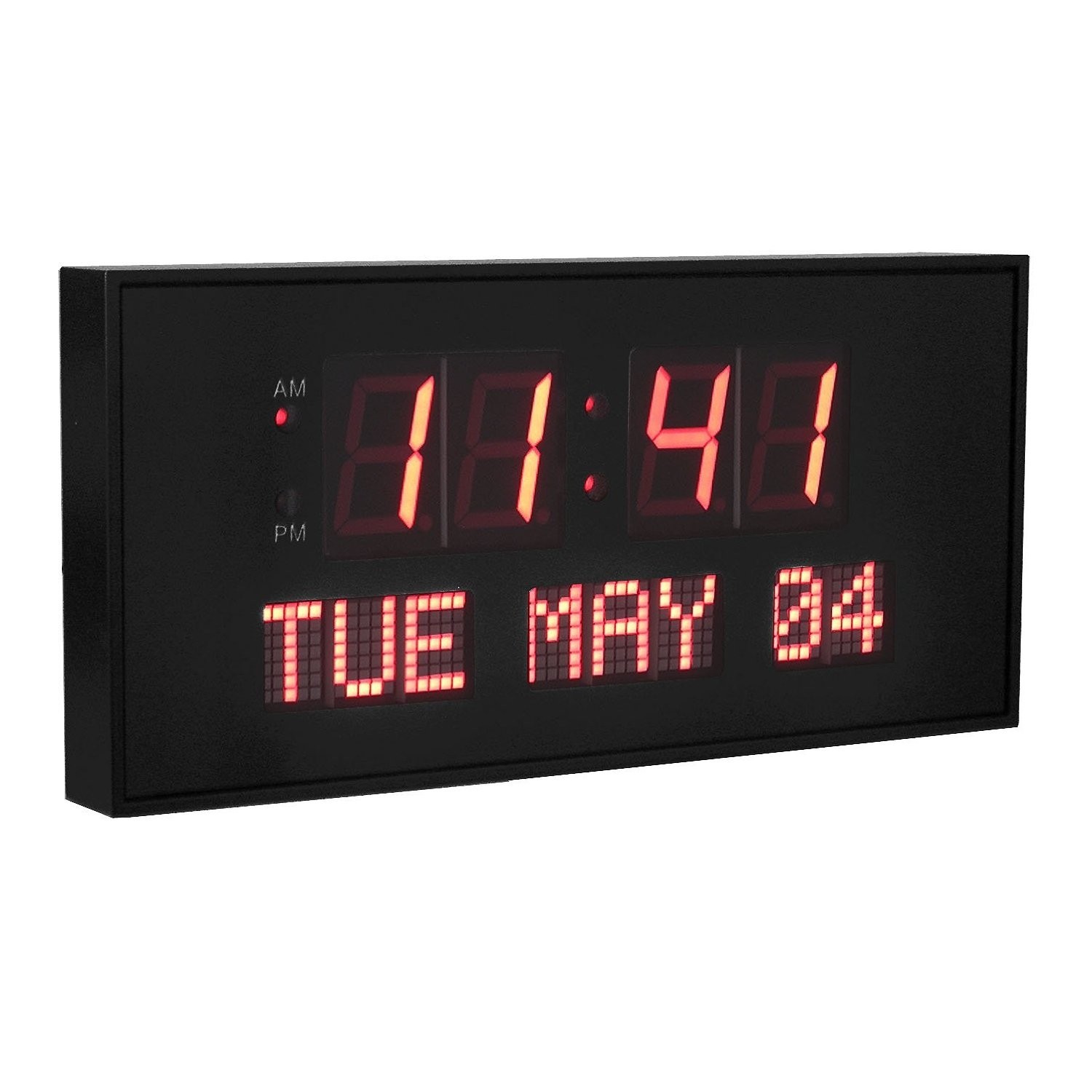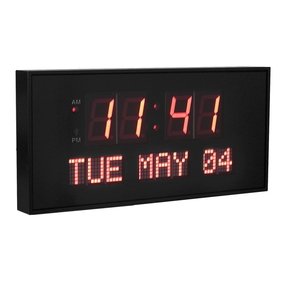 This kind of wall clock is a very modern and convenient solution for people who want to know the exact date and time. The product has got a rectangular shape and it has got a blue LED screen that shows the current hour and date.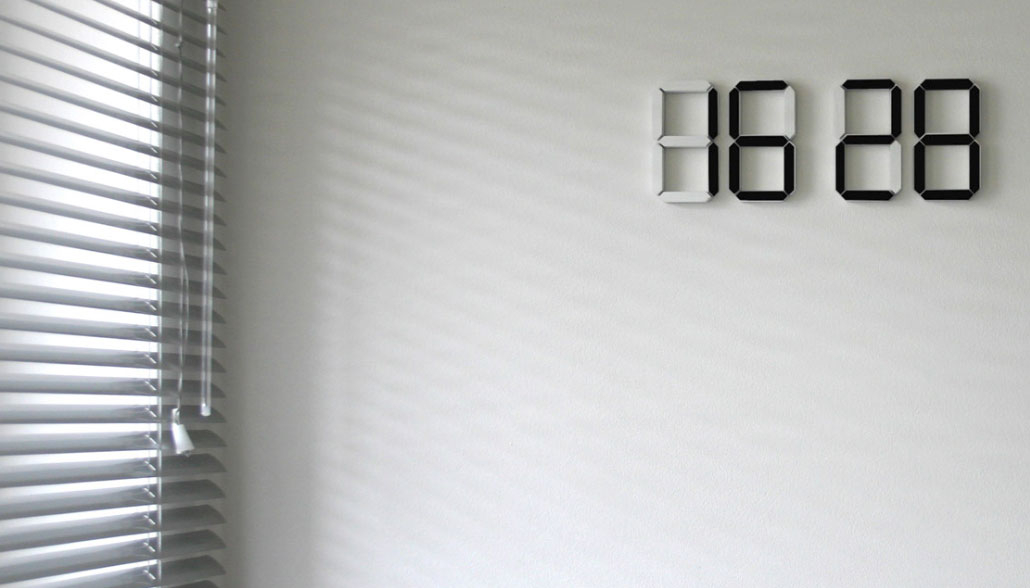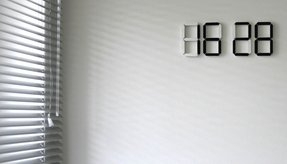 Time to Watch: Wireless OLED Color-Changing Wall Clock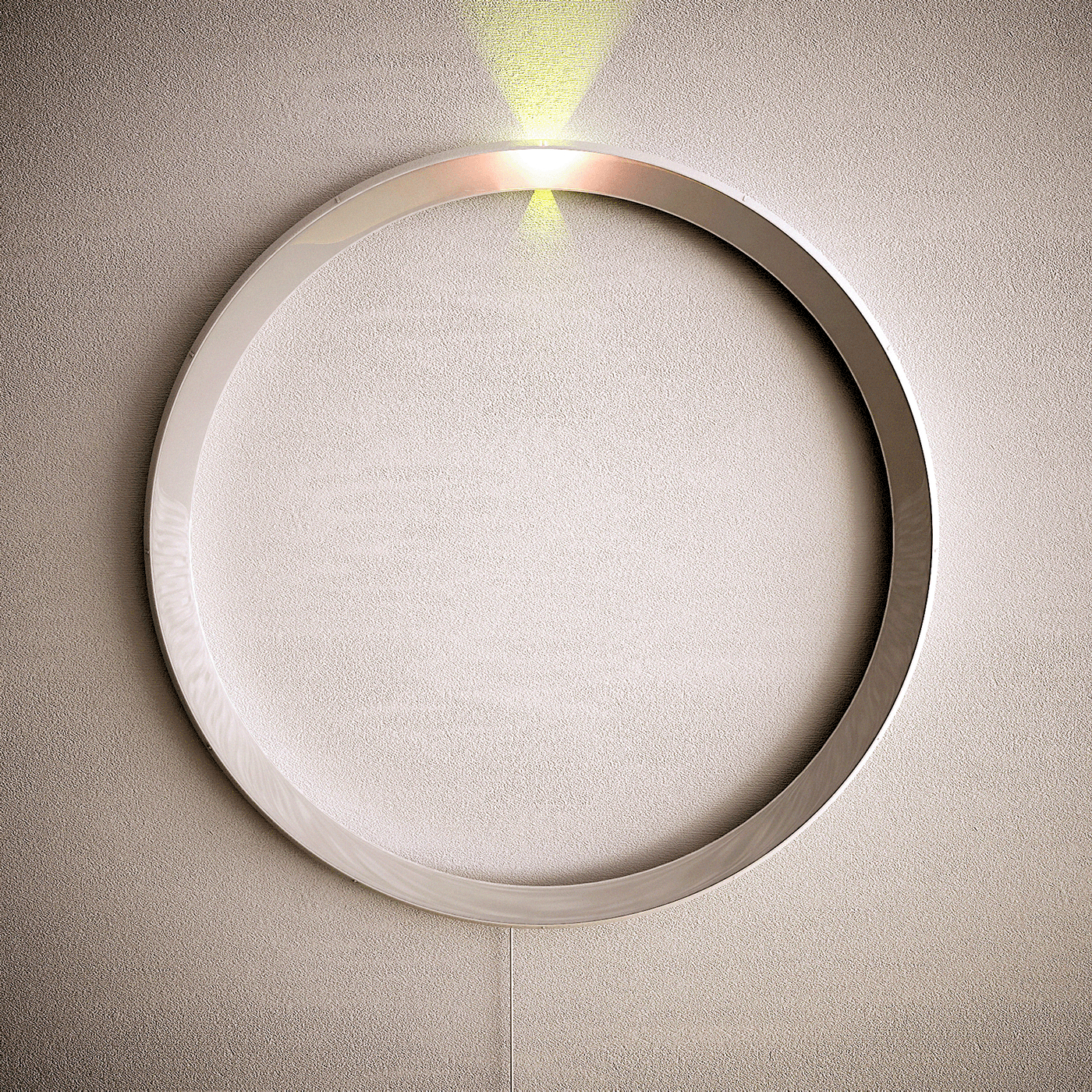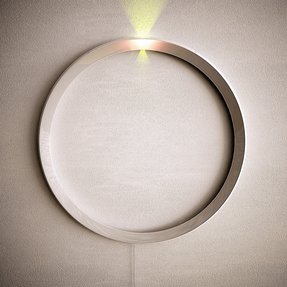 Clock designs impress us all the time. Check out the Circuit Wall Clock by Serbian Stevan Djurovic More: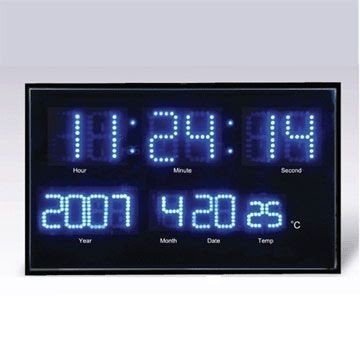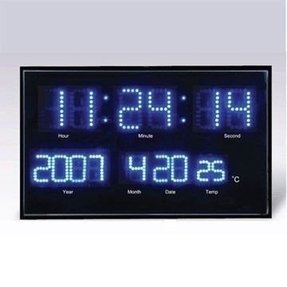 Led Digital Wall Clock Led digital wall clock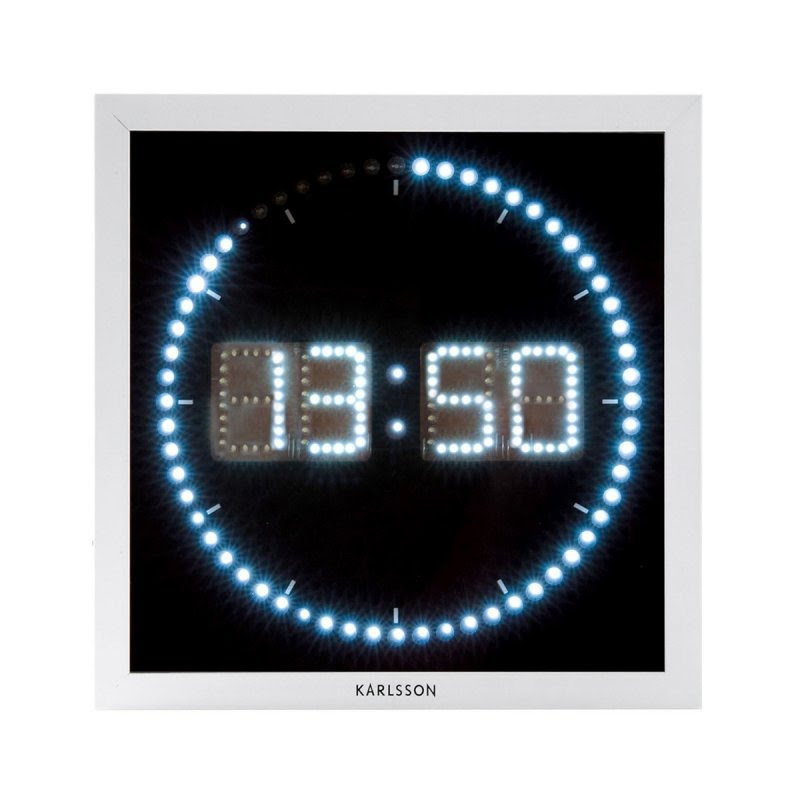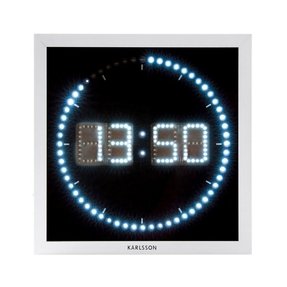 The Time Roll LED Wall Clock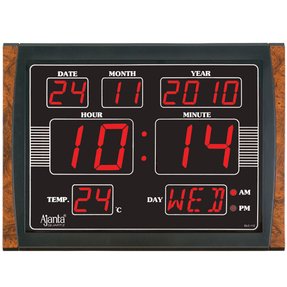 Ajanta LED Digital Wall Clock OLC 112 available at ShopClues for Rs ...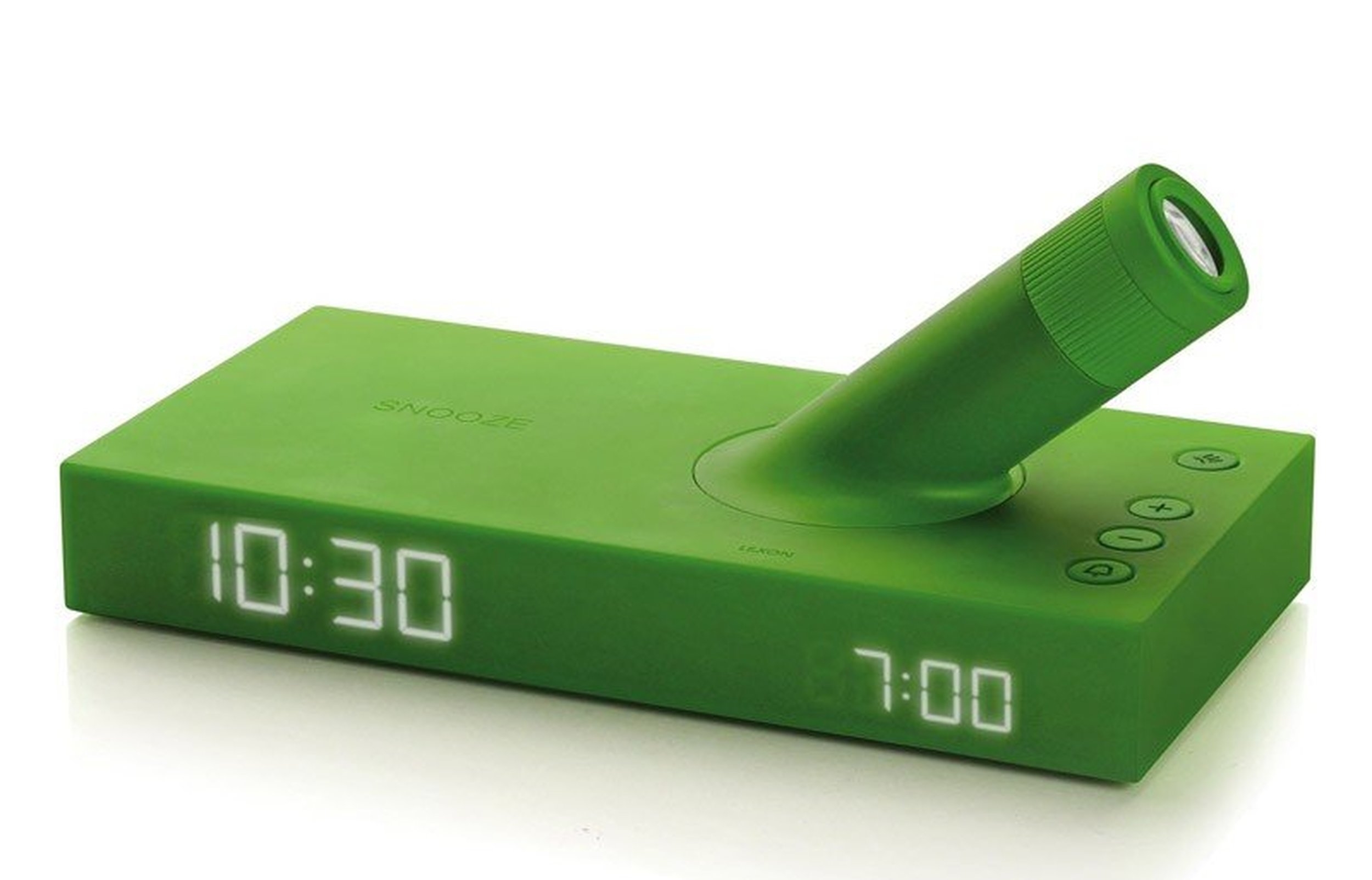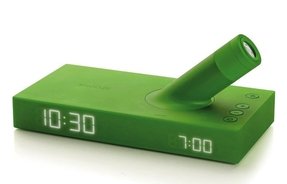 Lumo Alarm Clock Green by Lexon // When switched on, it projects the time on to the wall, ceiling, or wherever you choose to point its 180° rotatable, dimmable LED lamp! #productdesign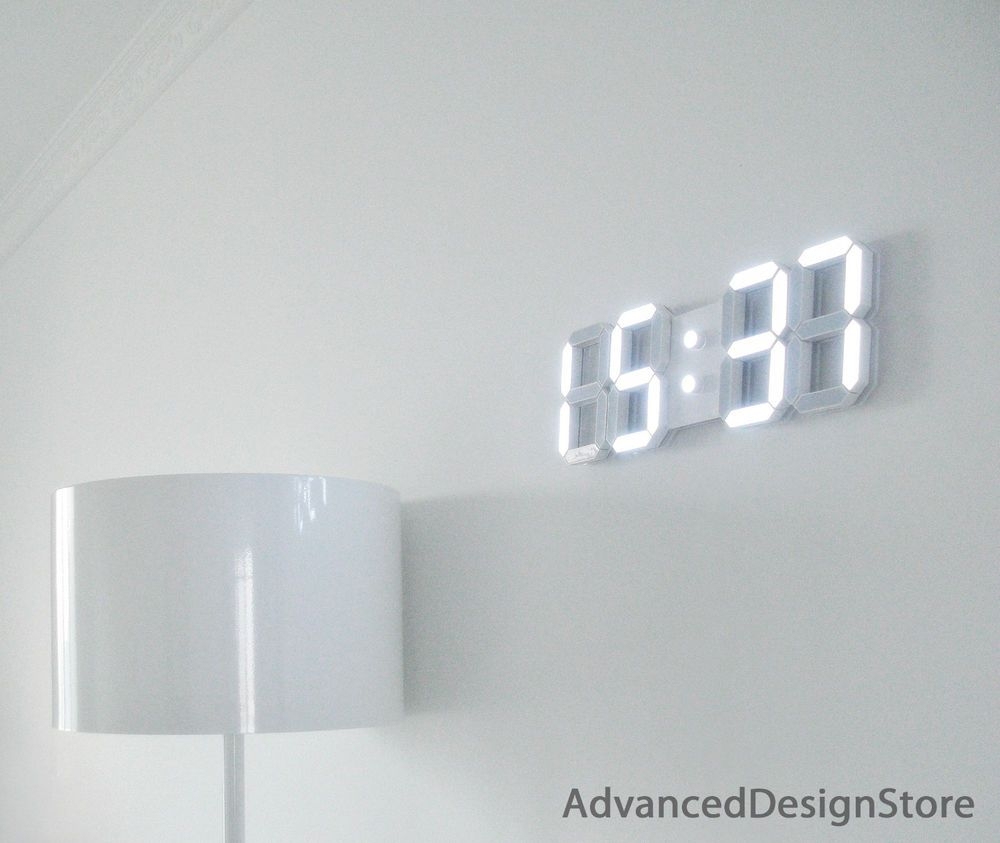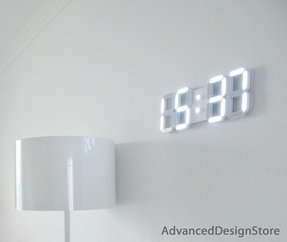 Big Design 3D LED Wall Clock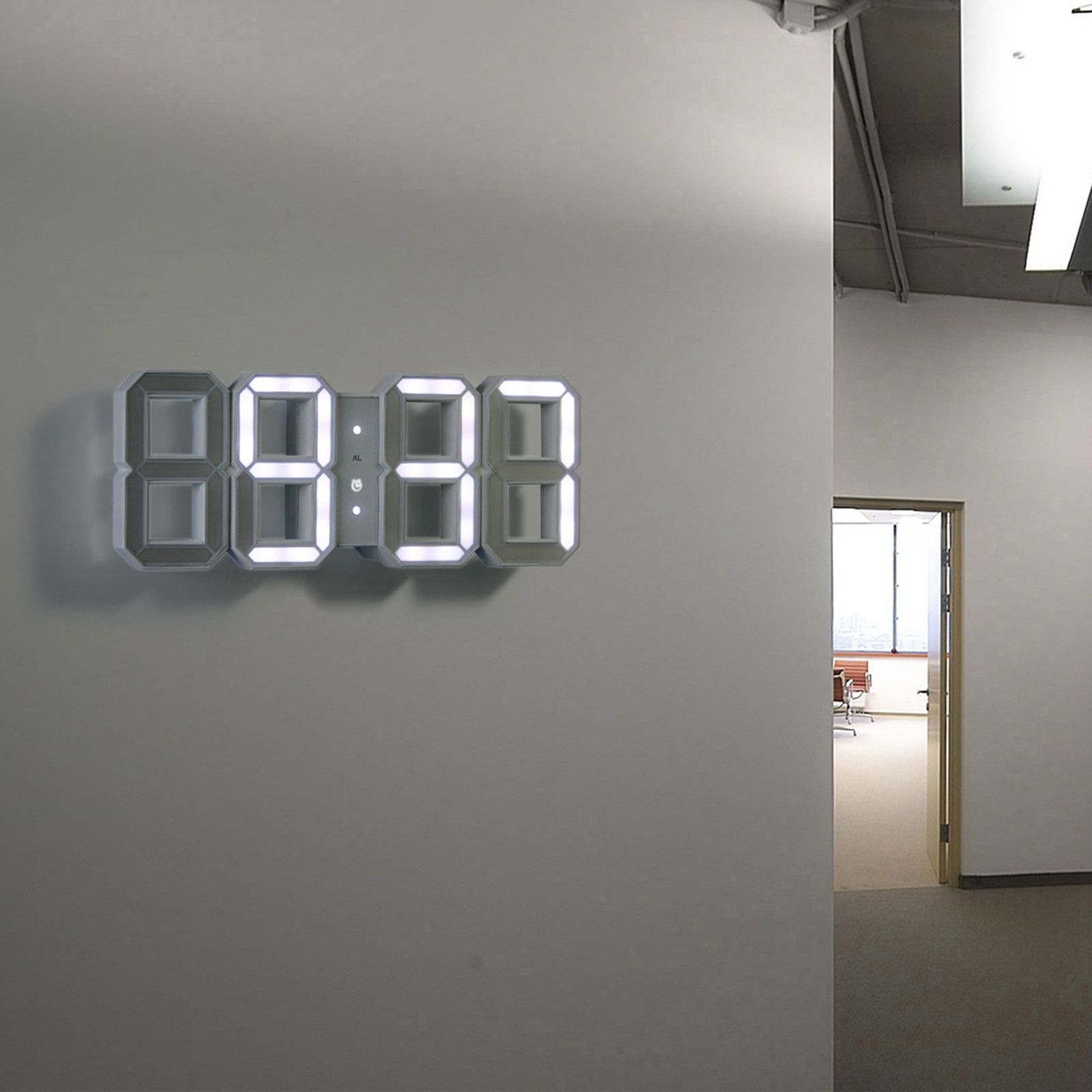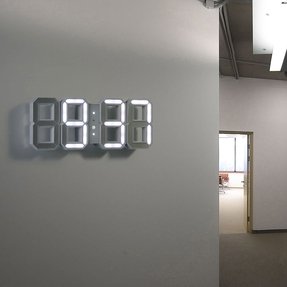 Why not go for a more original design with this LED wall clock that sports the white finish with the double purpose of an original lamp, ensuring that your interior is never too dark or gloomy and can instead ooze that modern appeal.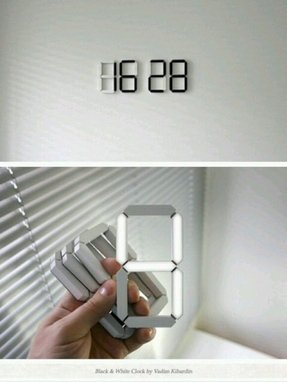 Un reloj muy original...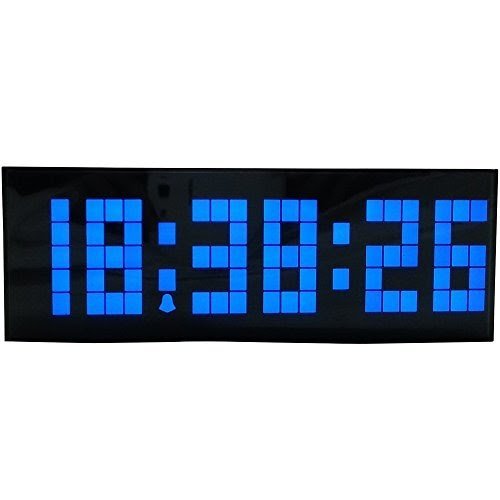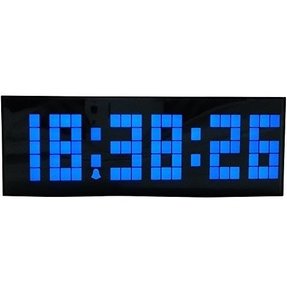 Modern, digital countdown clock. It features 9.6 inch LED display, 3 level brightness adjustment, 12/24 hour display model switch, temperature and calendar function and 6 groups of snooze alarm, so you will never be late again!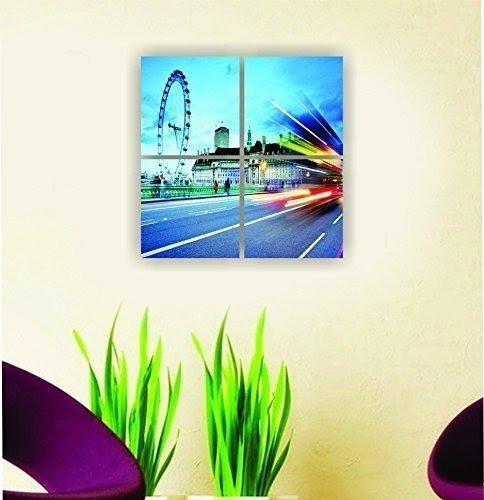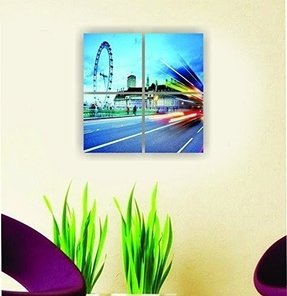 4-pieces square wall art displaying a stylish image of blurred car lights trail on a highway, with fairground big wheel on the horizon. The art is printed on MDF board that is particularly light in weight.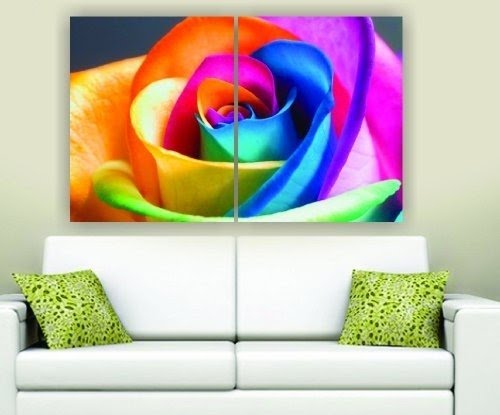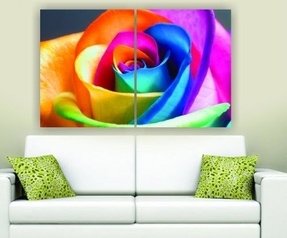 Just set these two pieces together on any wall and enjoy the colorful and highly detailed picture of a rose. The zoomed photo was tweaked with all rainbow colors, making the art playful and joyful in looks.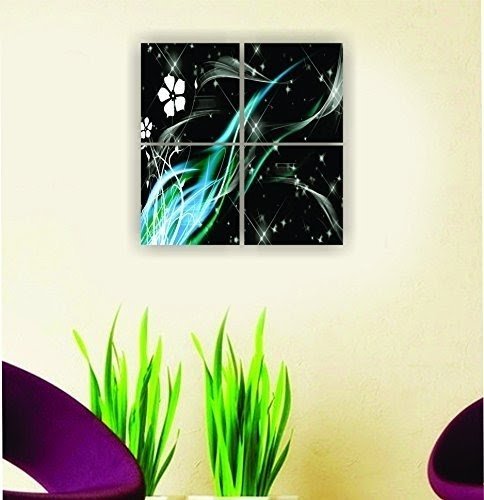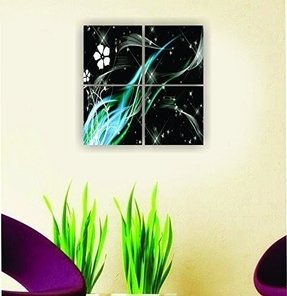 Add to the style of your indoor decor with this simple, yet stunning wall art printed on durable MDF board. Protective finish ensures that the wall art maintains its mint condition and lively colors for long. Four pieces create an abstract picture.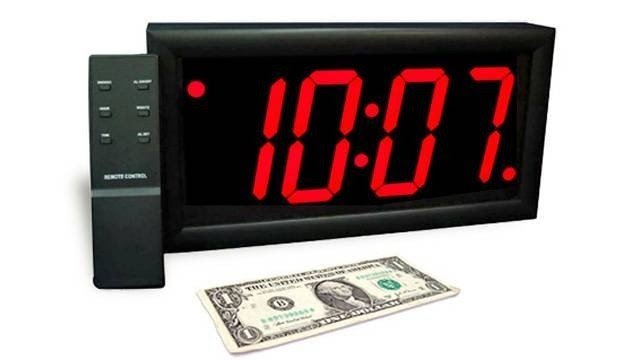 This LED alarm clock provides 12/24 hour operation, along with AM/PM indicator, and easy to read numerals. The clock is a good choice for people with dementia or memory care, and can be mounted on your wall, or placed on your table. Remote control included.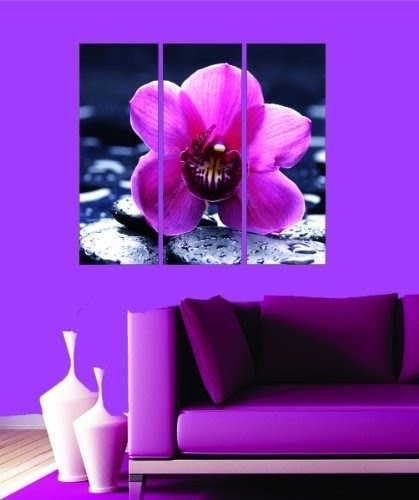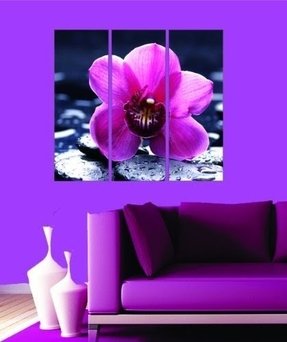 Three rectangular pieces create a marvellous picture of a fuchsia pink orchid on wet stones background. The wall art is characterized by lively colors and high quality detailing, creating a truly indulging whole.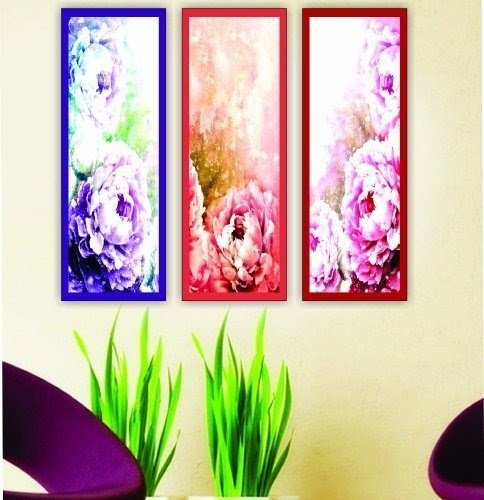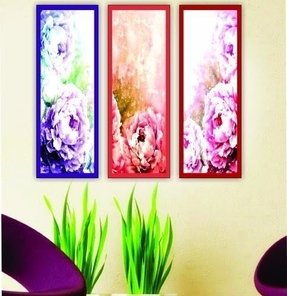 Beautiful wall art consisted of three pieces - each one has a separate frame in different color. Every piece is a variation of similar floral pattern. It is a true symphony of pinks, blues and coral reds.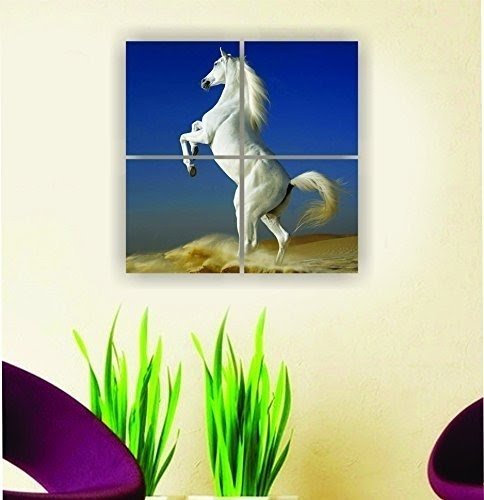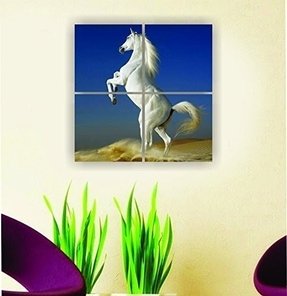 Wow! This proud white stallion is prancing on a sandy desert. The horse's silhouette is sharply displayed on a dark blue gradient background. Four panels create a picture. They are printed on an MDF board. High quality detailing.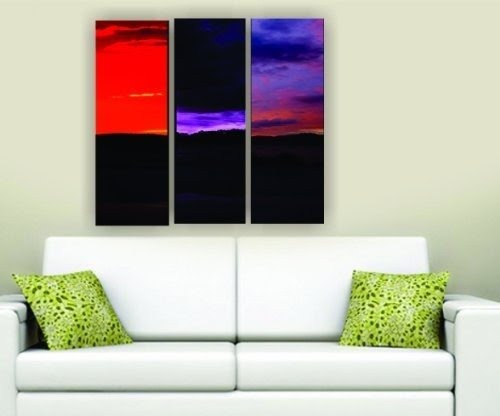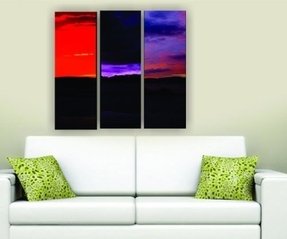 Beautiful wall art depicting three separate images of dusk sky in black, red and purple (and mix). Printed on durable MDF board, it pleases the eye with bold, yet harmonious composition of colors and contrasts.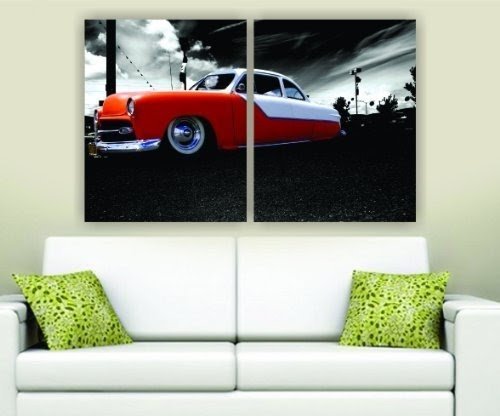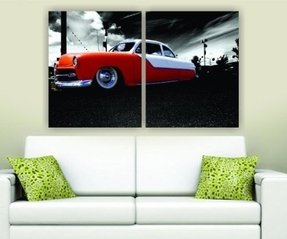 Black, red and white wall art with a vintage car on the foreground. Highly detailed, printed on a sturdy MDF board, this wall art will last for years to come. It has two sections. It is resistant to moisture.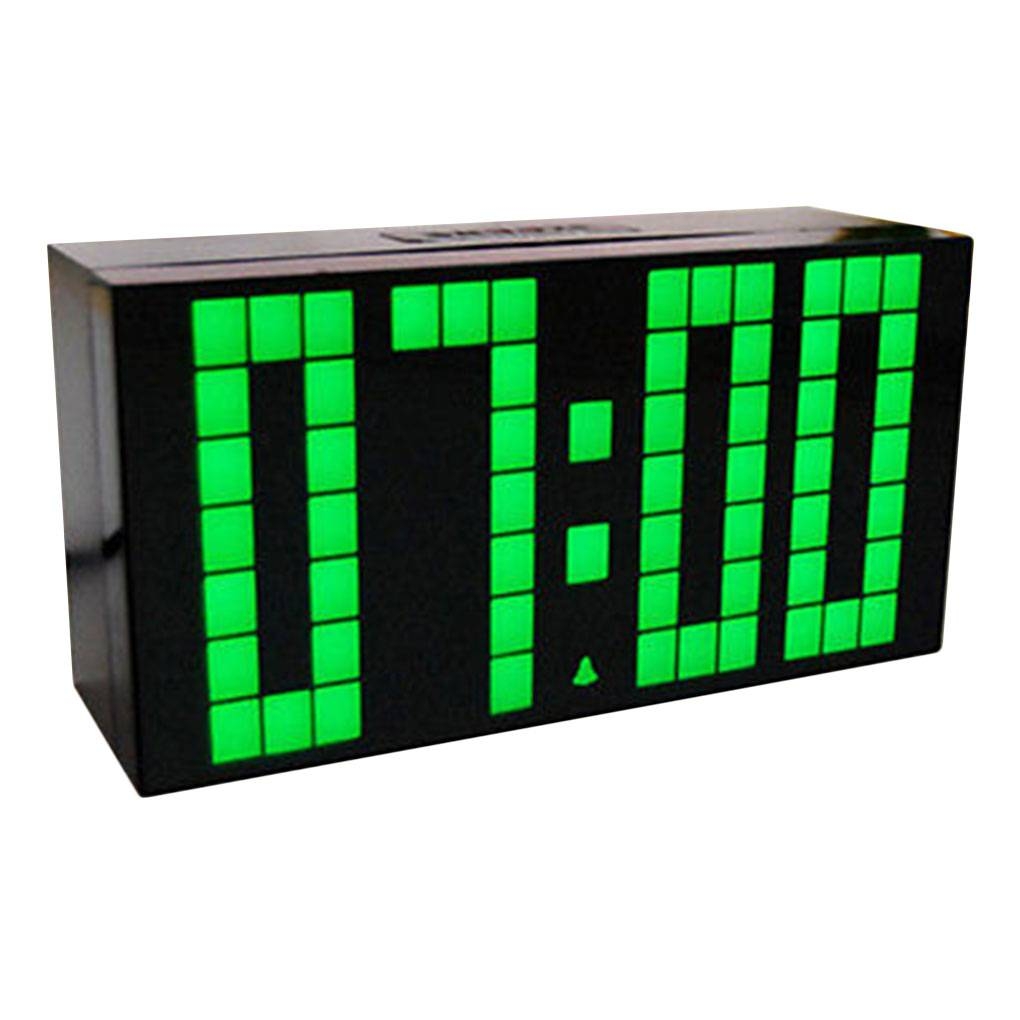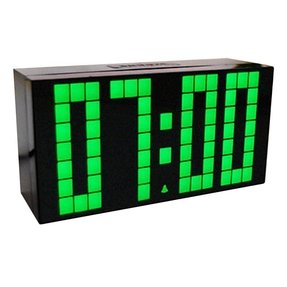 This kind of clock is a high quality alarm clock that features a very large display with 4 green numbers. This functional element looks very nice and it increases the decorative level of any interior stylization.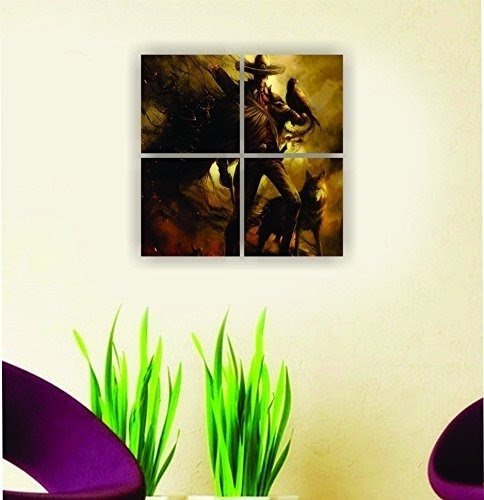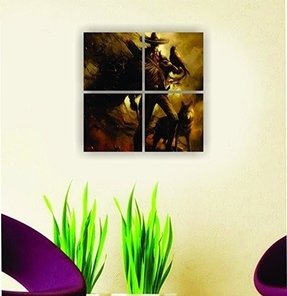 Inspired by fantasy artworks, this sectional panel picture displaying a hunter with a wolf and falcon will comprise a dreamy and a bit mysterious accent in your ambiance. It has brown, earthy hues dominating.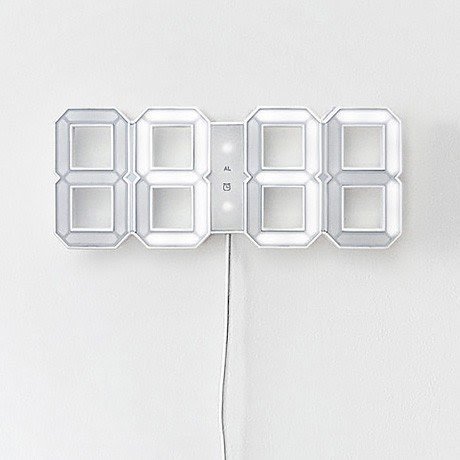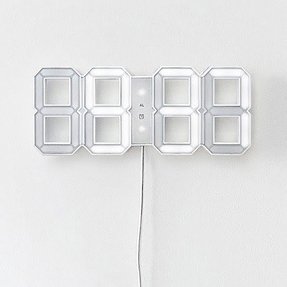 An innovative DC-powered table or wall clock in the form of a digital dial of durable clear plastic. It displays hours thanks to white LEDs. It's equipped with an alarm function, a light-sensor to adjust brightness, a battery-powered memory chip.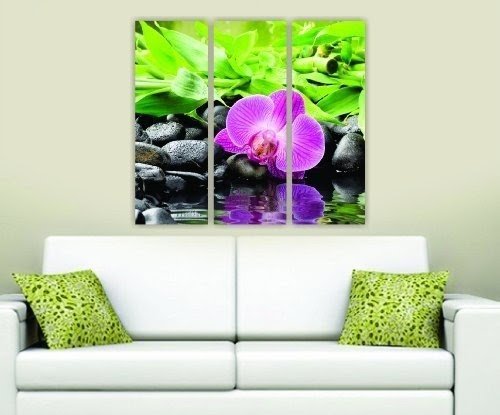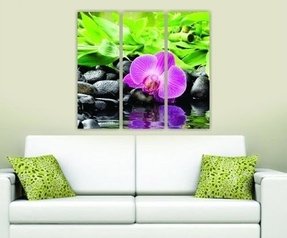 This wall art immediately catches the attention of a viewer with its juicy colors. Green leaves, gray stones and dark pink orchid create a truly intriguing and striking combination. Just set the three panels together.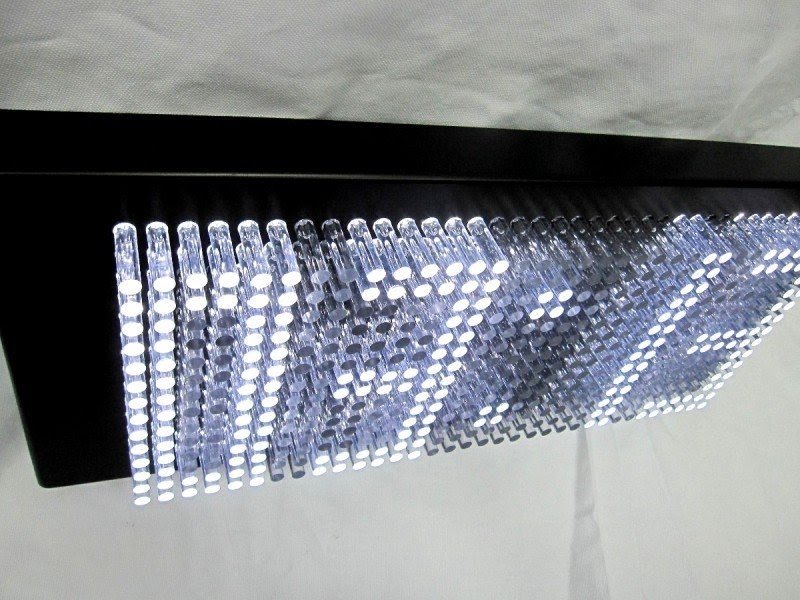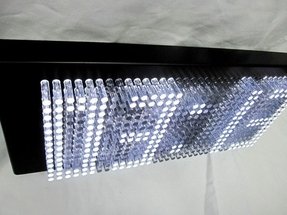 Led Wall Clock Karlsson led white light wall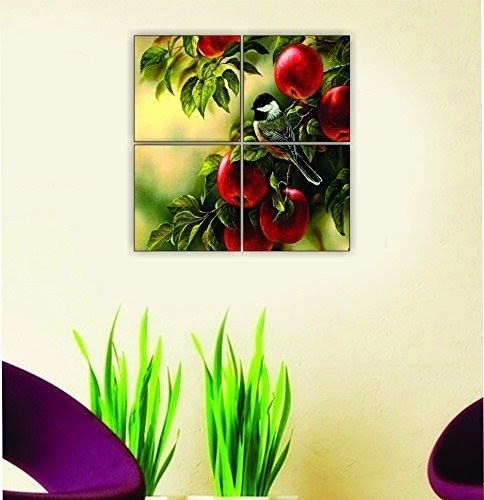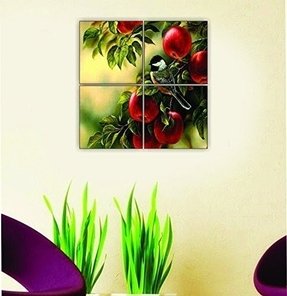 This sassy twig sits on a leafy bench full of red apples. The panel picture is great for nature lovers. It consists of four pieces without a frame. Just set them together on a wall. The piece is very easy to install.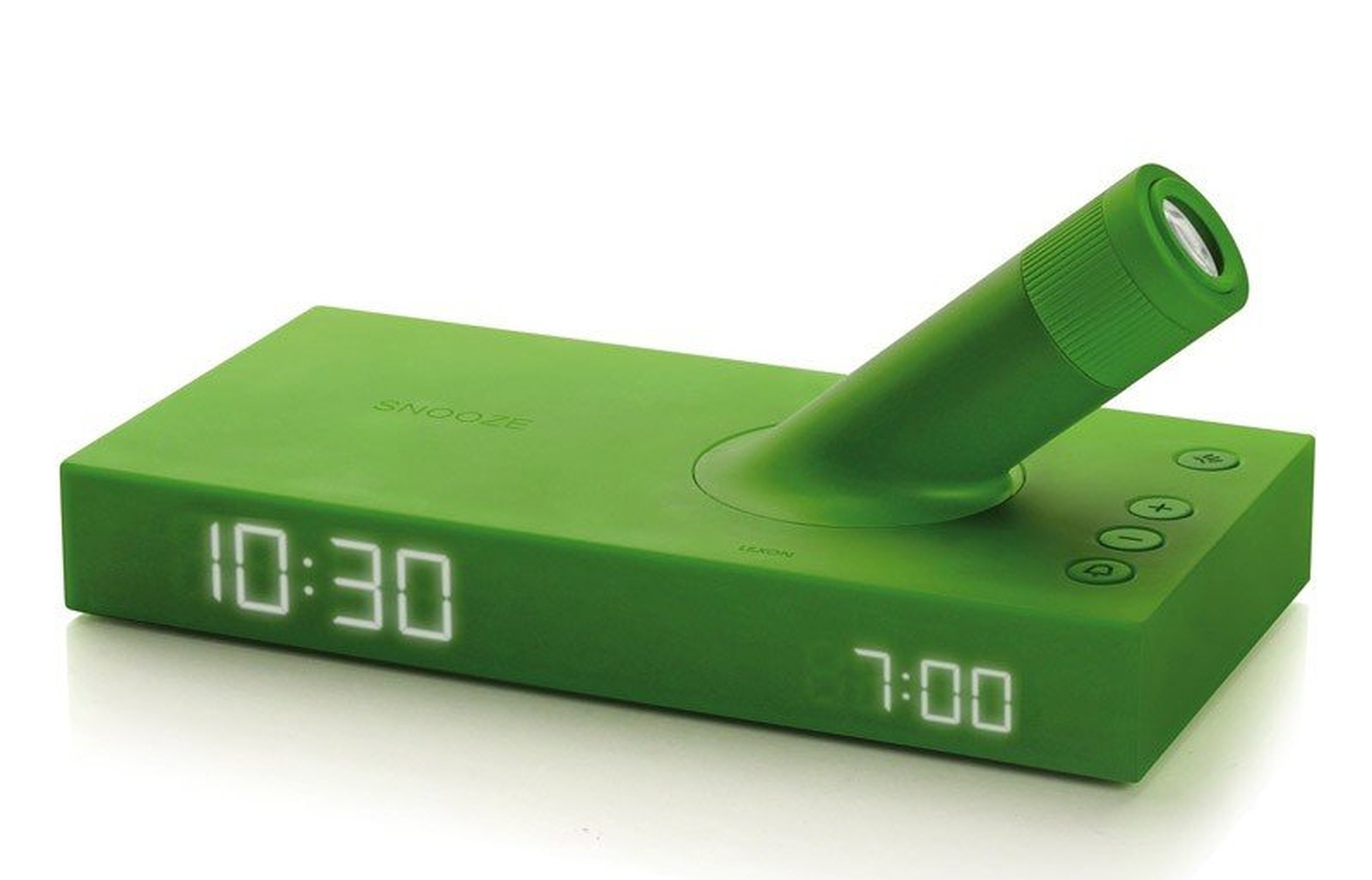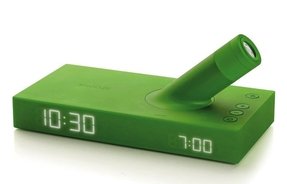 LED alarm clock with a projector that shoots the time onto the wall when turned on. Cool!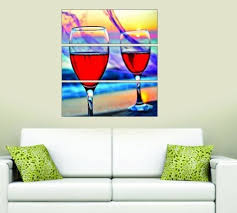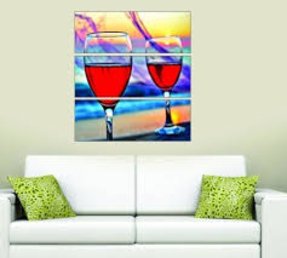 Colorful wall art with two glasses filled with red wine standing on the foreground. The background displays sunny beach with turquoise blue sea waves. The piece is sectional. It has three horizontal panels.