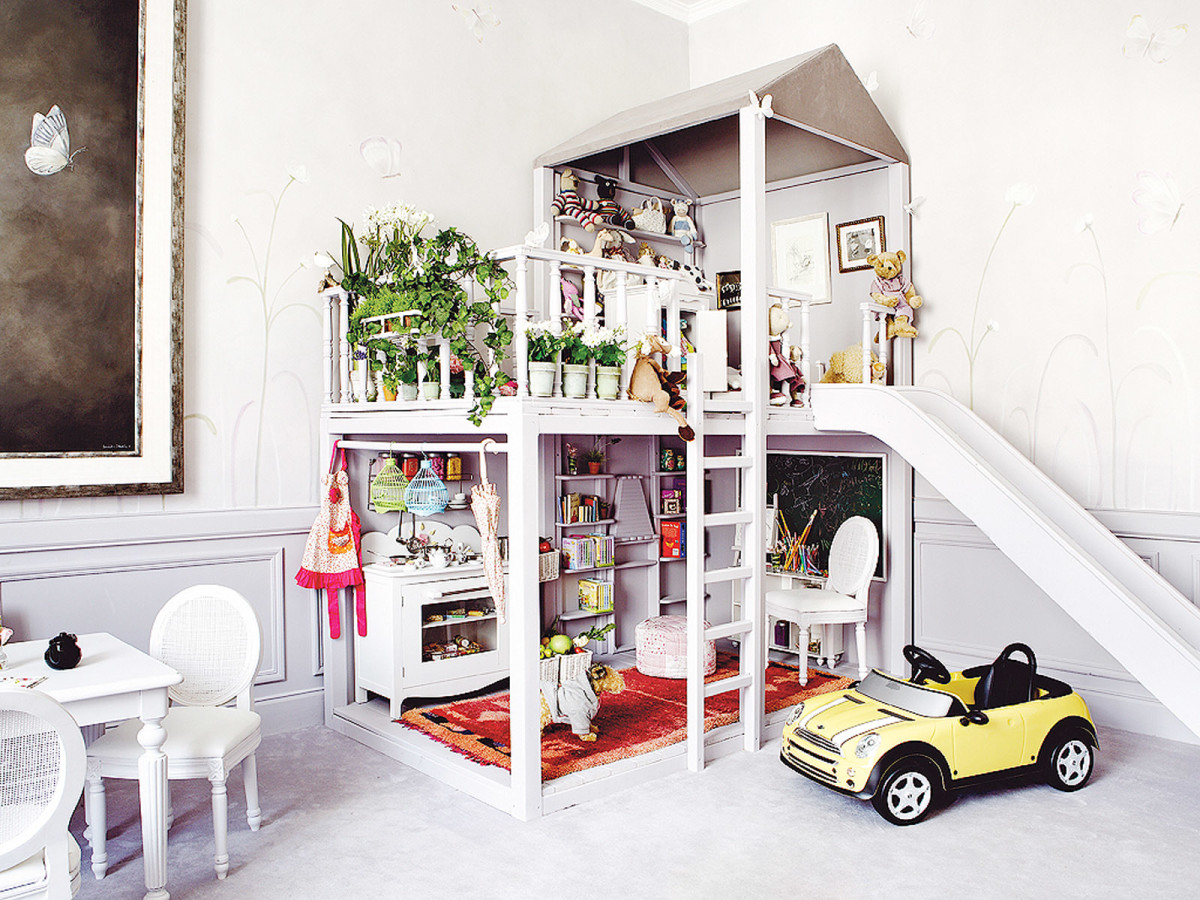 At first glance I thought this was a dollhouse, but it's a PLAYhouse! For humans, not dolls!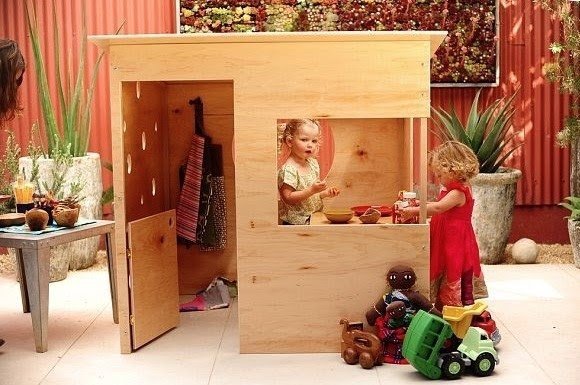 An indoor ball pit with a slide. What's more to say? Every kid will love it. Even better, when not in use, the ball pit converts to a stage and the slide is detachable. This should be implemented in every house!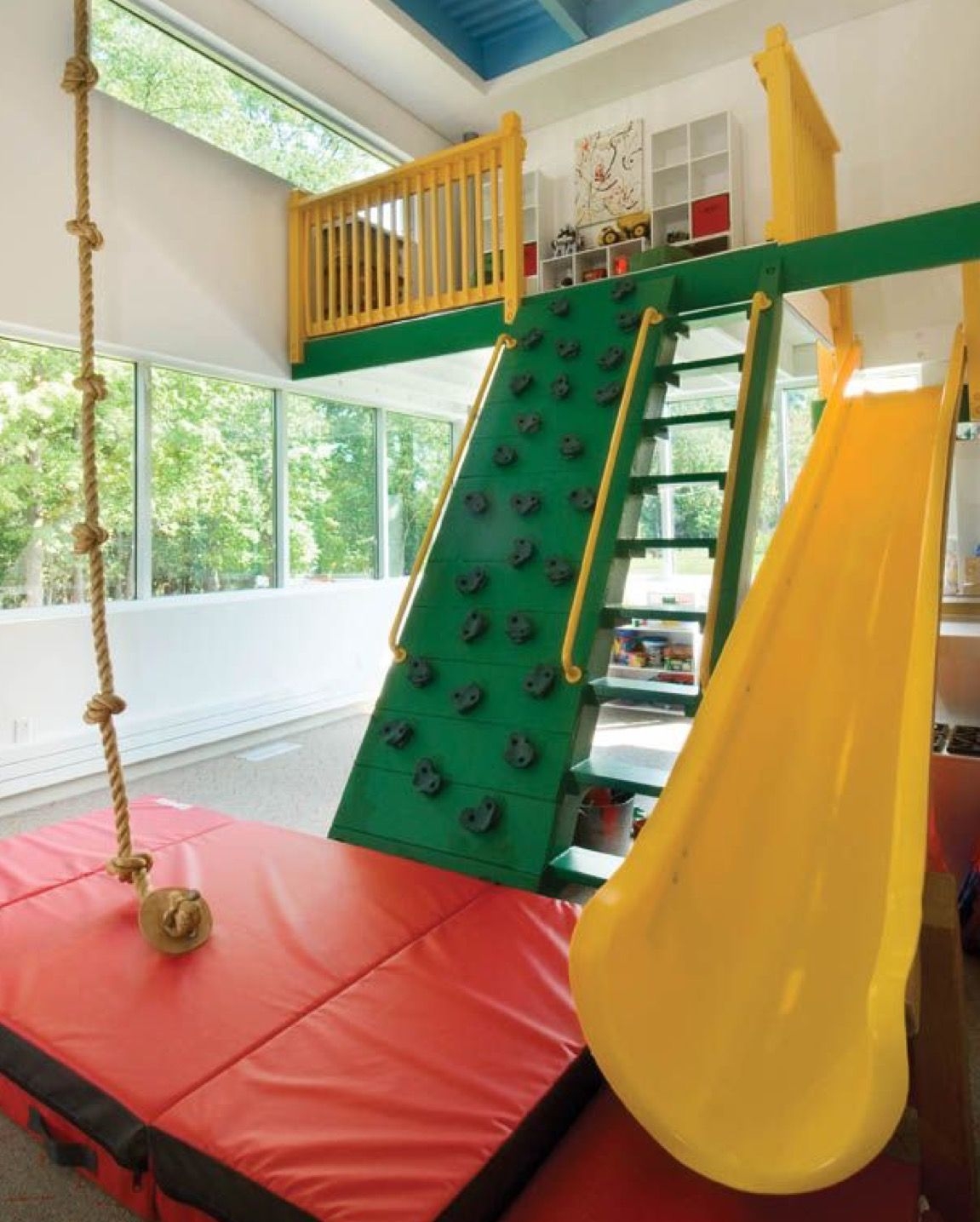 A wonderful indoor play house for older kids. It promotes spending free time actively as it's equipped in a tall slide, a climbing wall and a climbing rope. The floor is covered with a thick mattress for safety measures.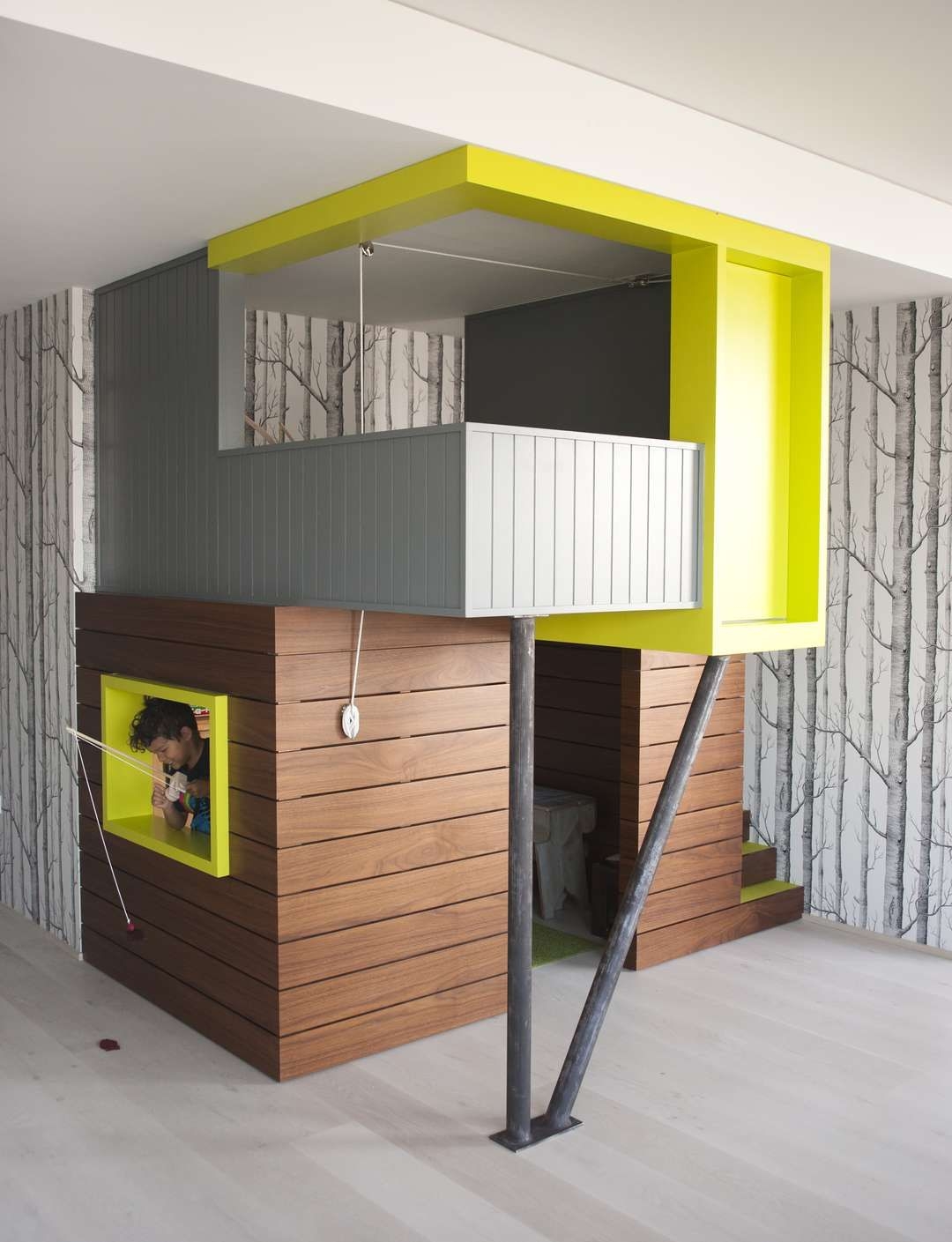 Child's Play: A Sweet Bohemian Playhouse in New York City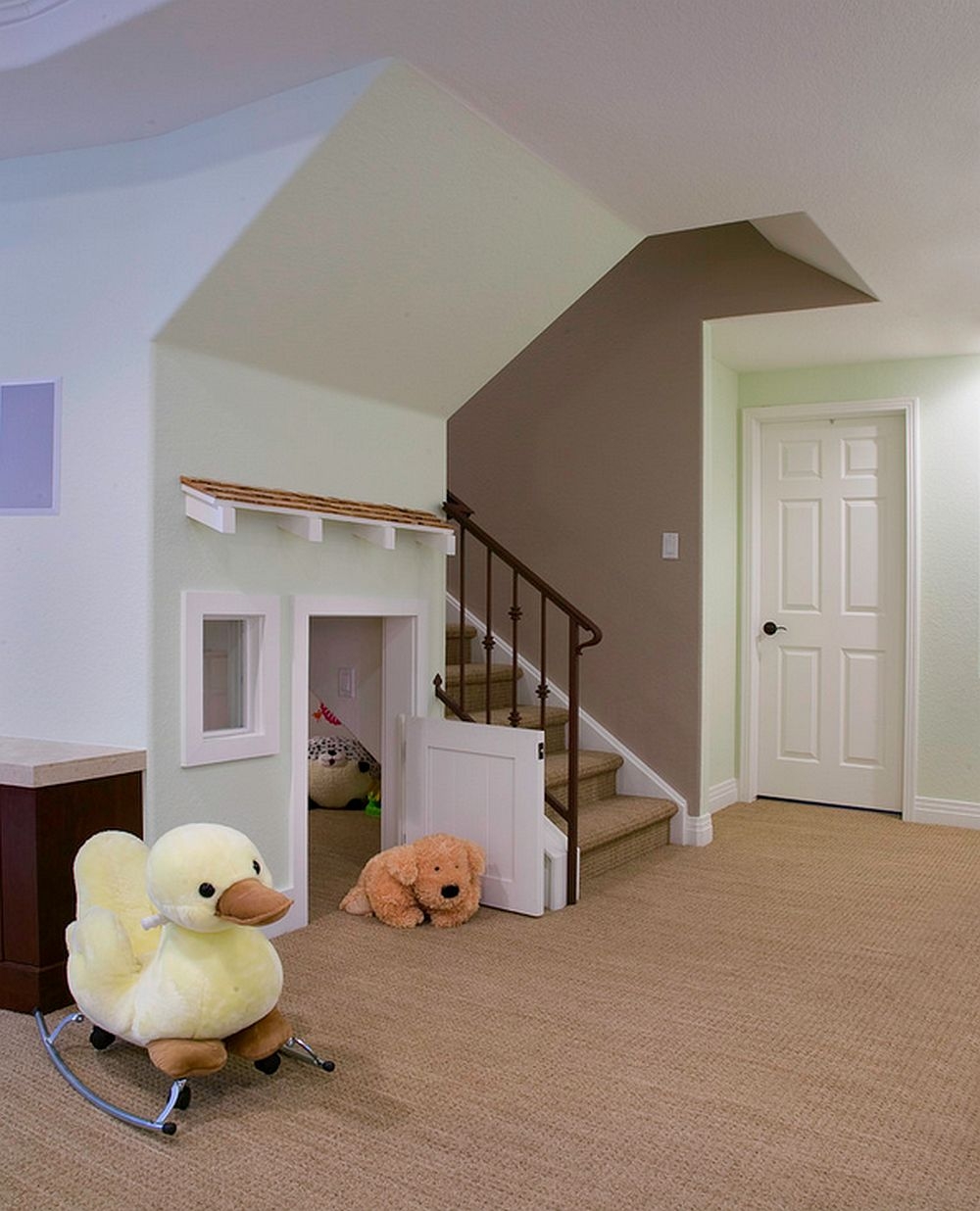 9 Cool Ideas For Kids Playing Area Under The Stairs | Kidsomania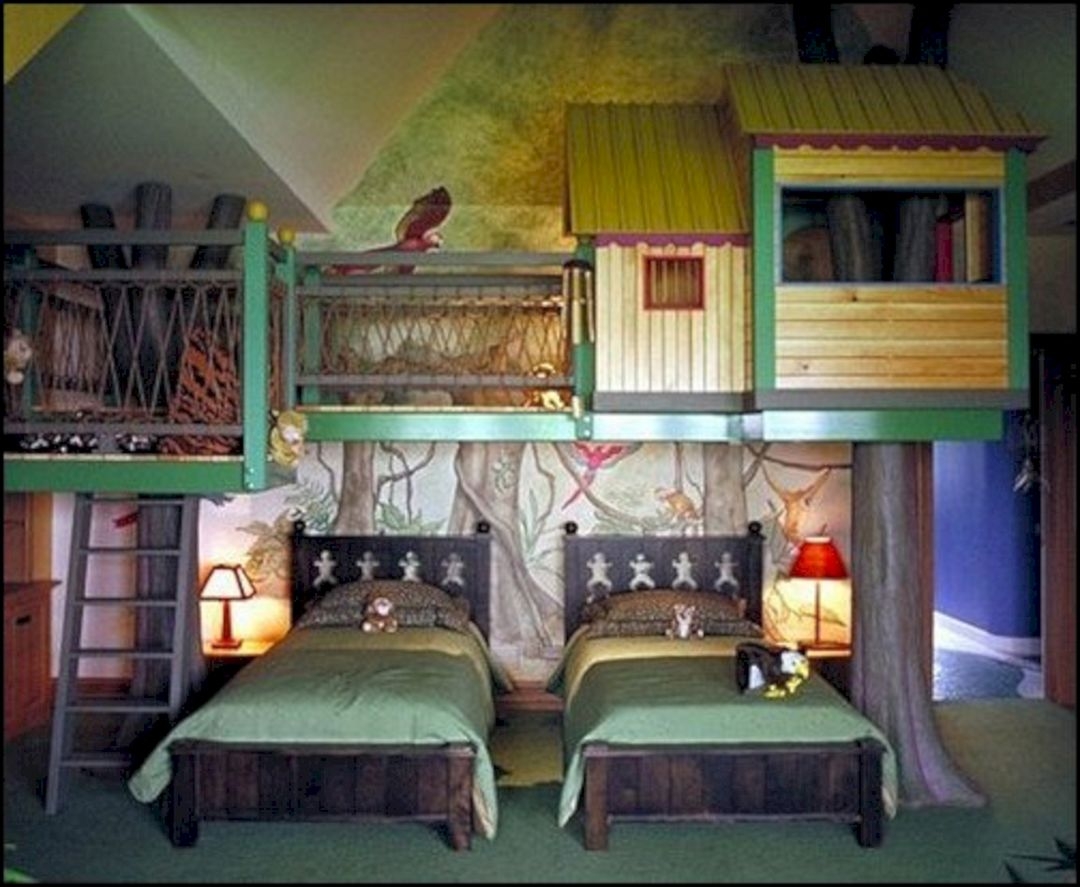 If you want your kids to have an awesome childhood with a plenty of memorable experiences, take a look at this amazing idea for a kids' bedroom with a wonderful, vibrant playground on top of the beds! Truly breathtaking!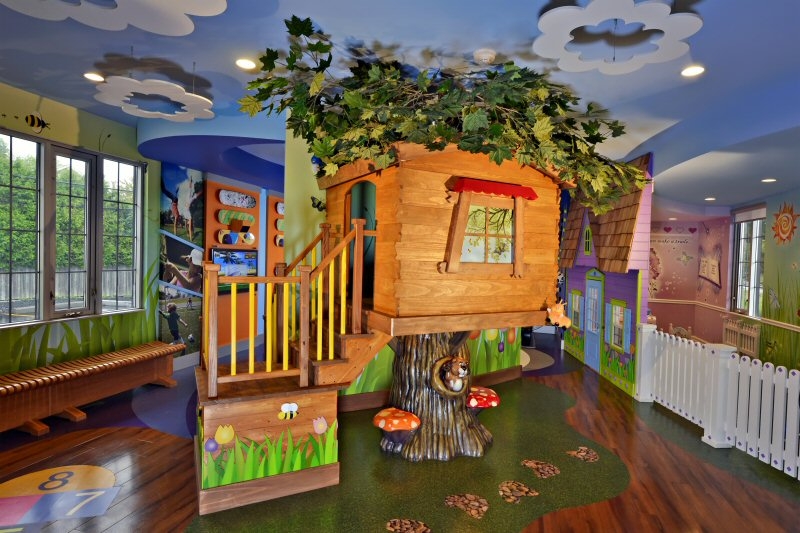 If you haven't big garden, but you want give your child poor substitute for playground, this indoor playhouse is perfect for you. It is made of wood and inserted on plastic trunk and has roof made of leaves.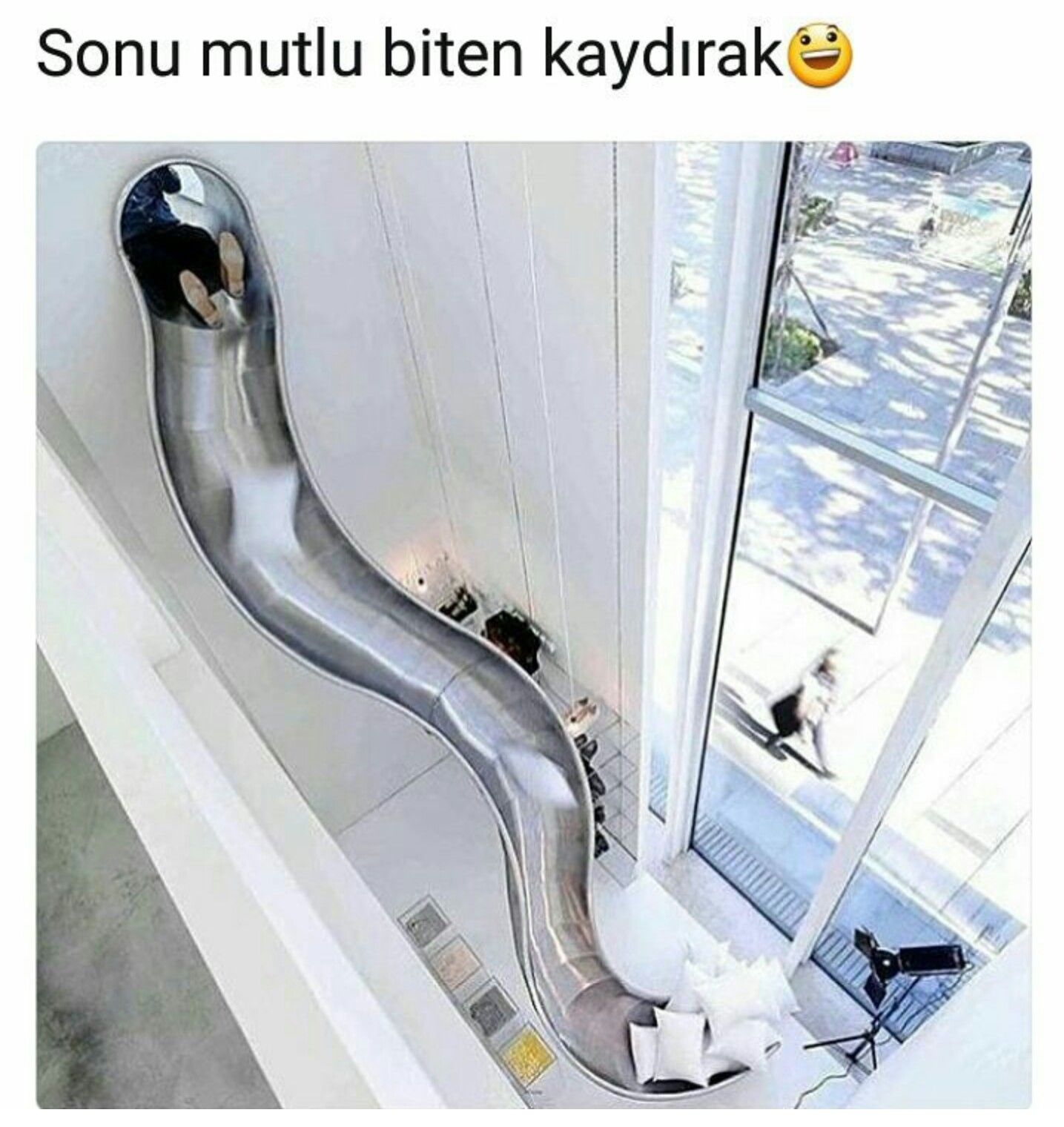 Wow! A little too steep for me! Just looking at this takes my breath away! But my son would sure love this!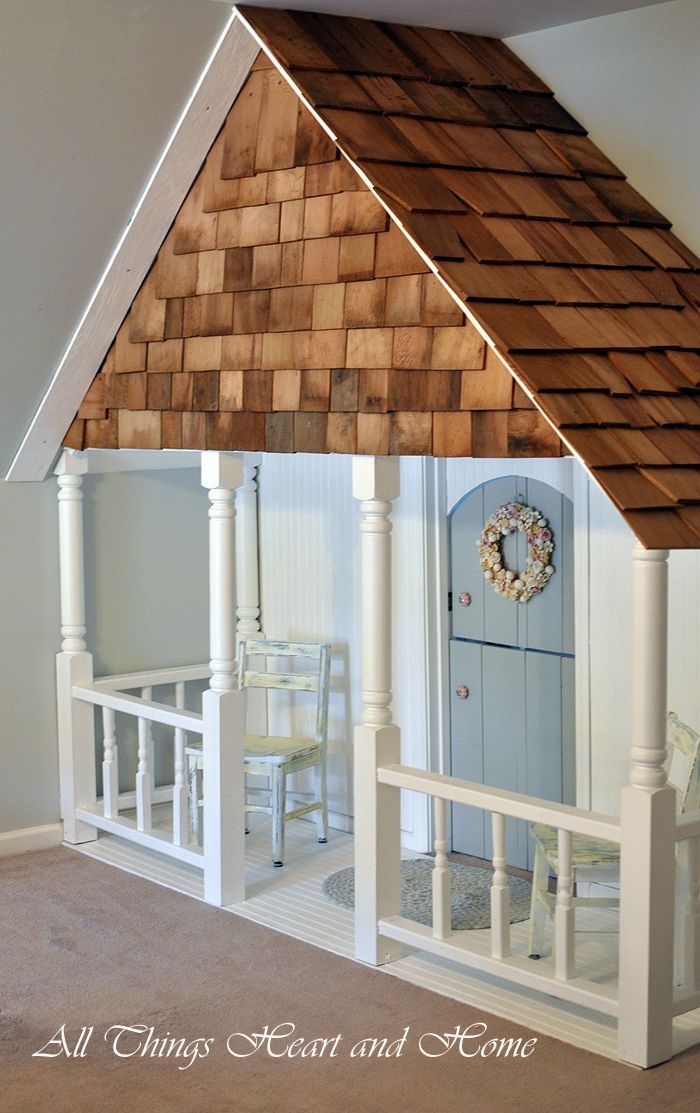 Cool and cute little indoor playhouse. All painted in white, with beautiful tiny greish door. Little girls' dream – every father or grandpa needs to make this for his little princesses!

We also adore this cute little carpet in front of the door.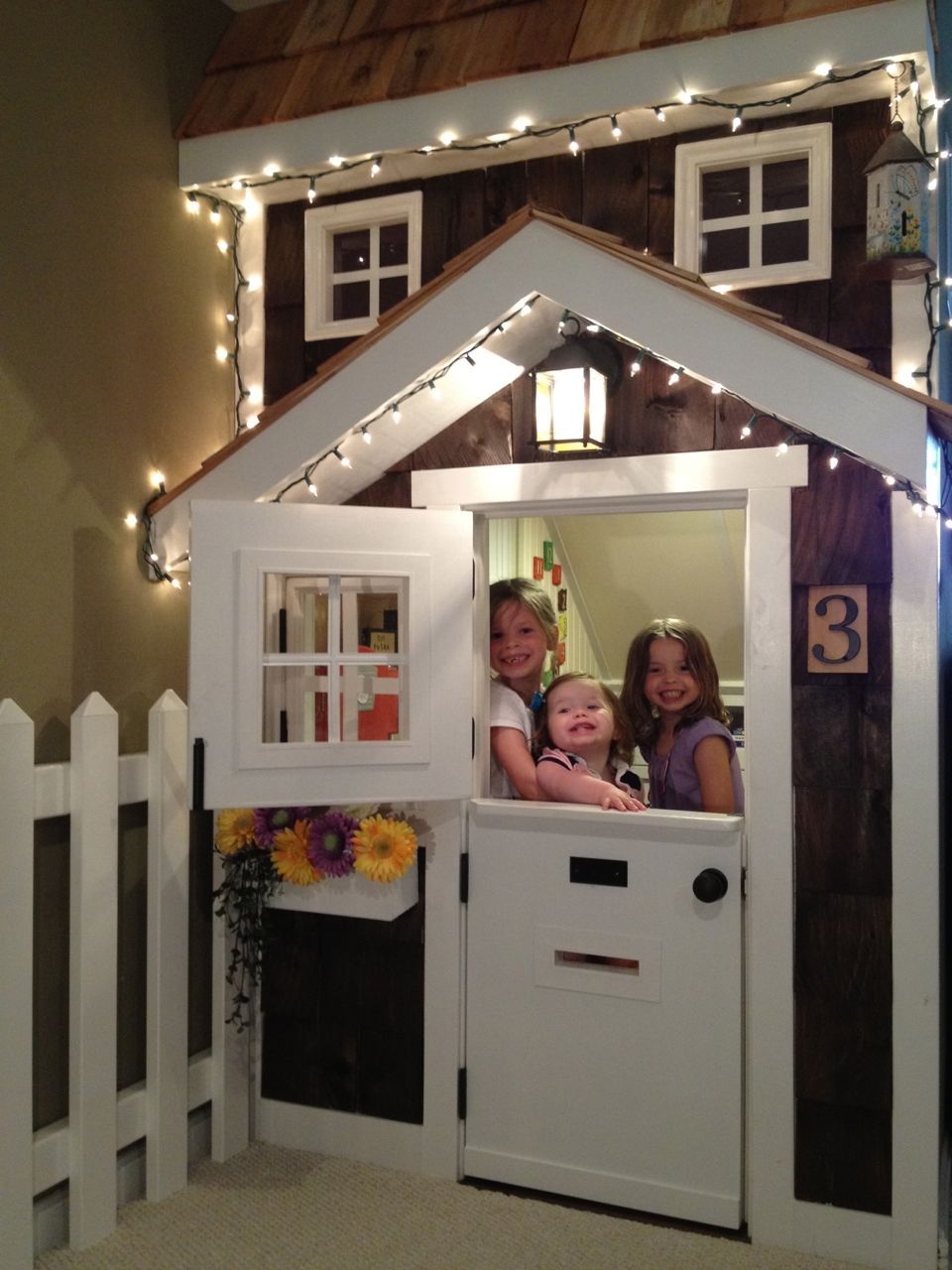 Decorating for Kids -- Under-Stair Playhouse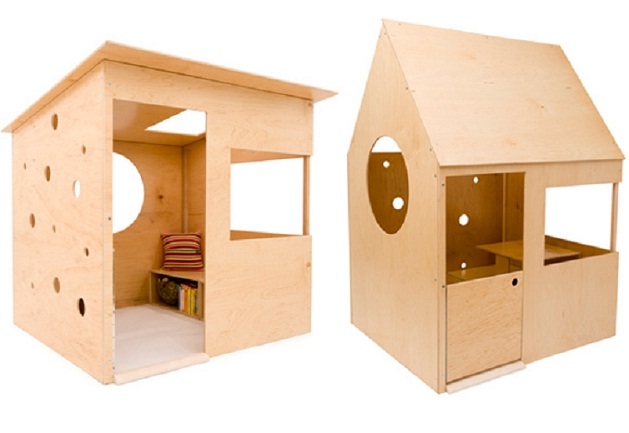 I would love to make something like this for Christopher. Not sure I'm talented enough though.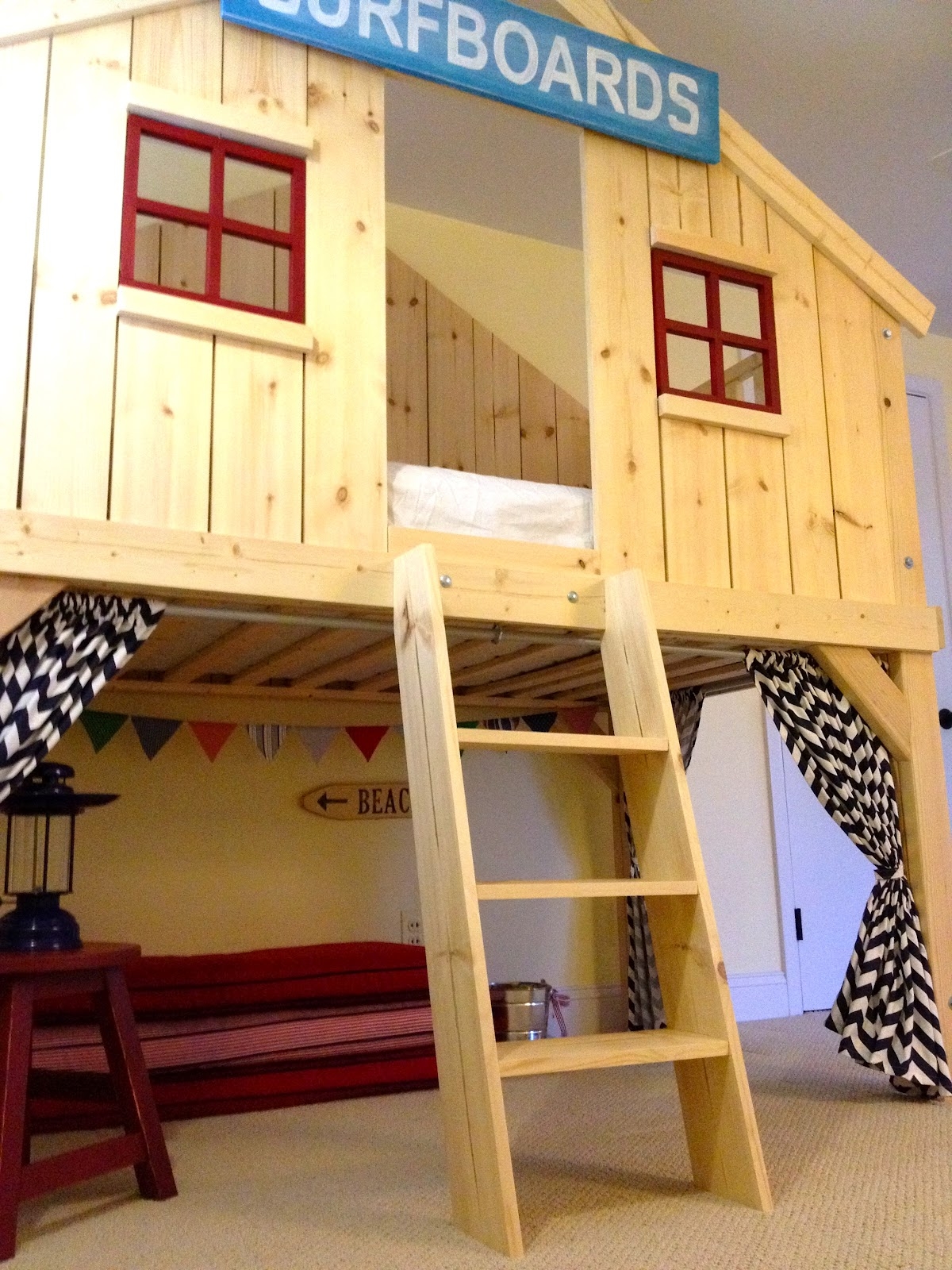 Build a Clubhouse Bed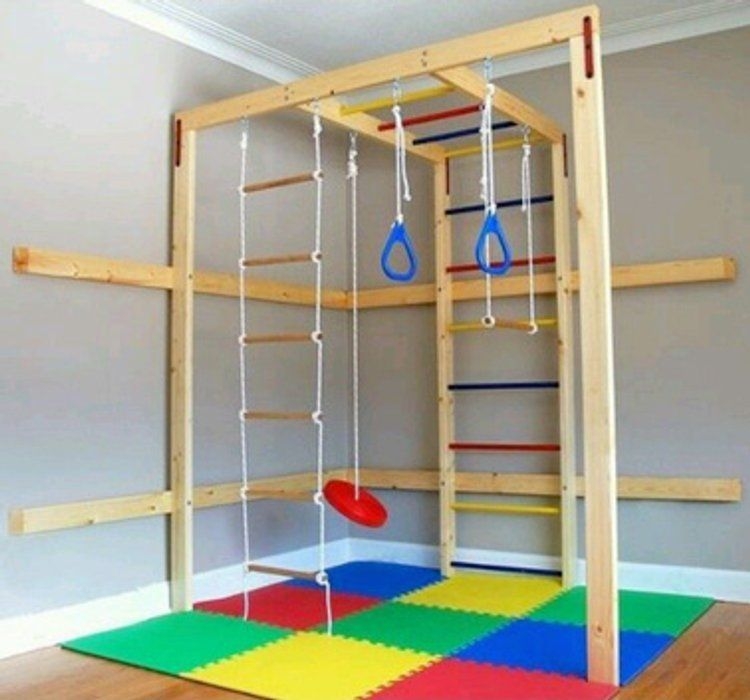 Indoor playhouse for children. This small gym features a multi-color floor, ladders and handles supported by durable wooden frame. This element provides physical activity, good fun and safety for the children.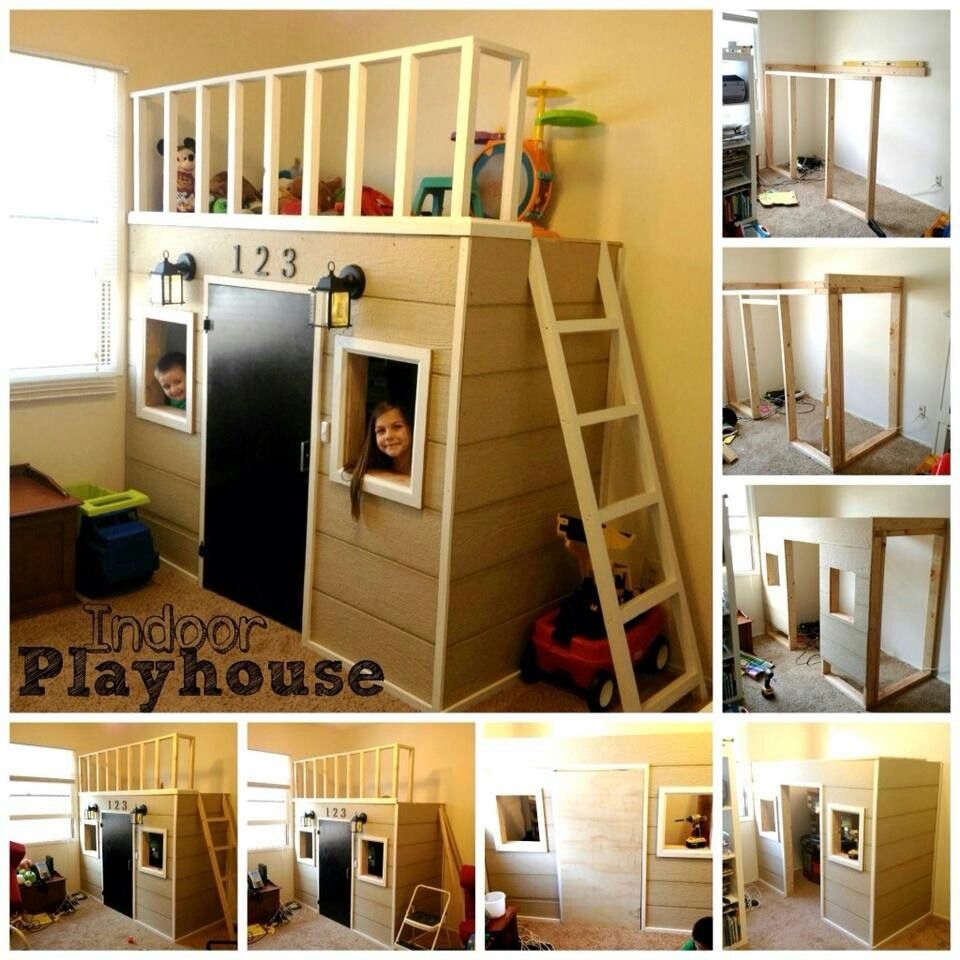 Indoor playhouse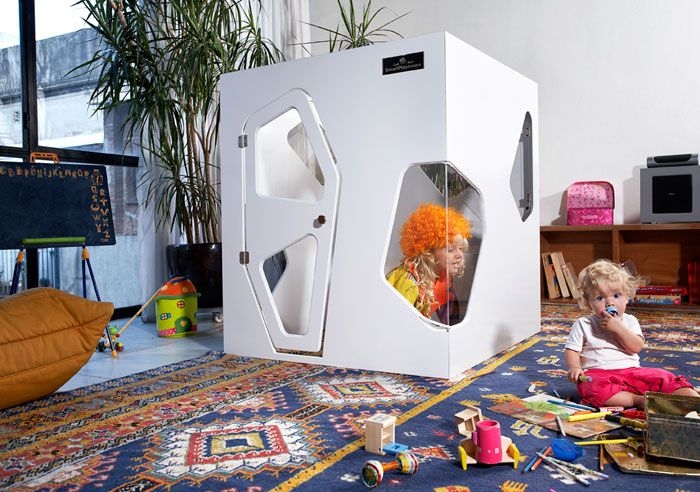 The Kyoto Indoor Playhouse for Kids

I want to make this! DIY Furniture Plan from Stairs for the playhouse loft bed. Featuring lift top storage, behaving much like a large hidden toybox. Give your child easy safe access to their bed! Special thanks to Kimberly for sharing her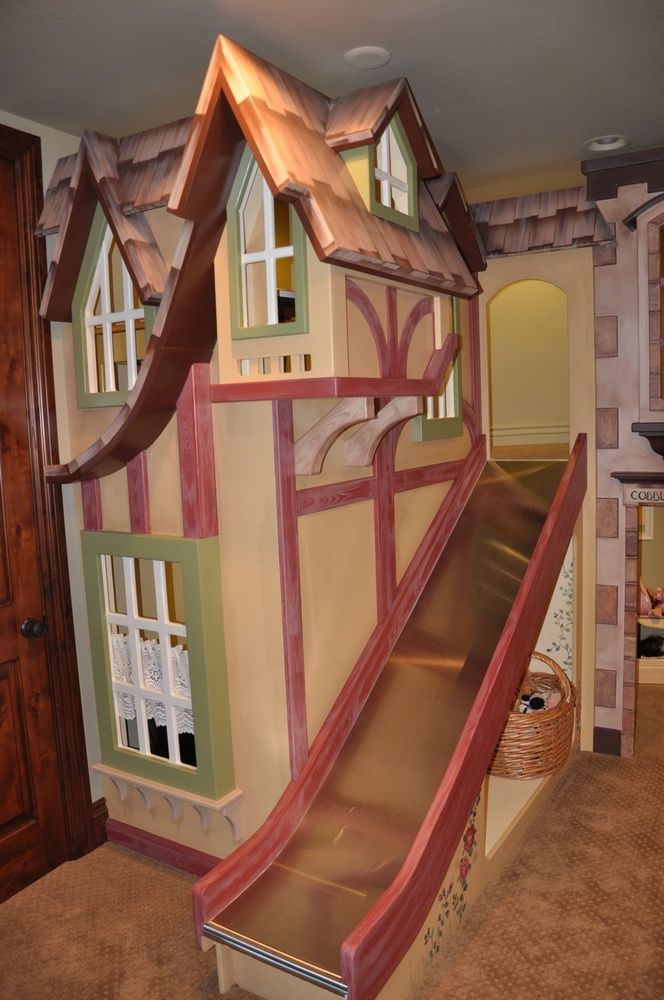 Custom Indoor Playhouses for Kids by Tanglewood Design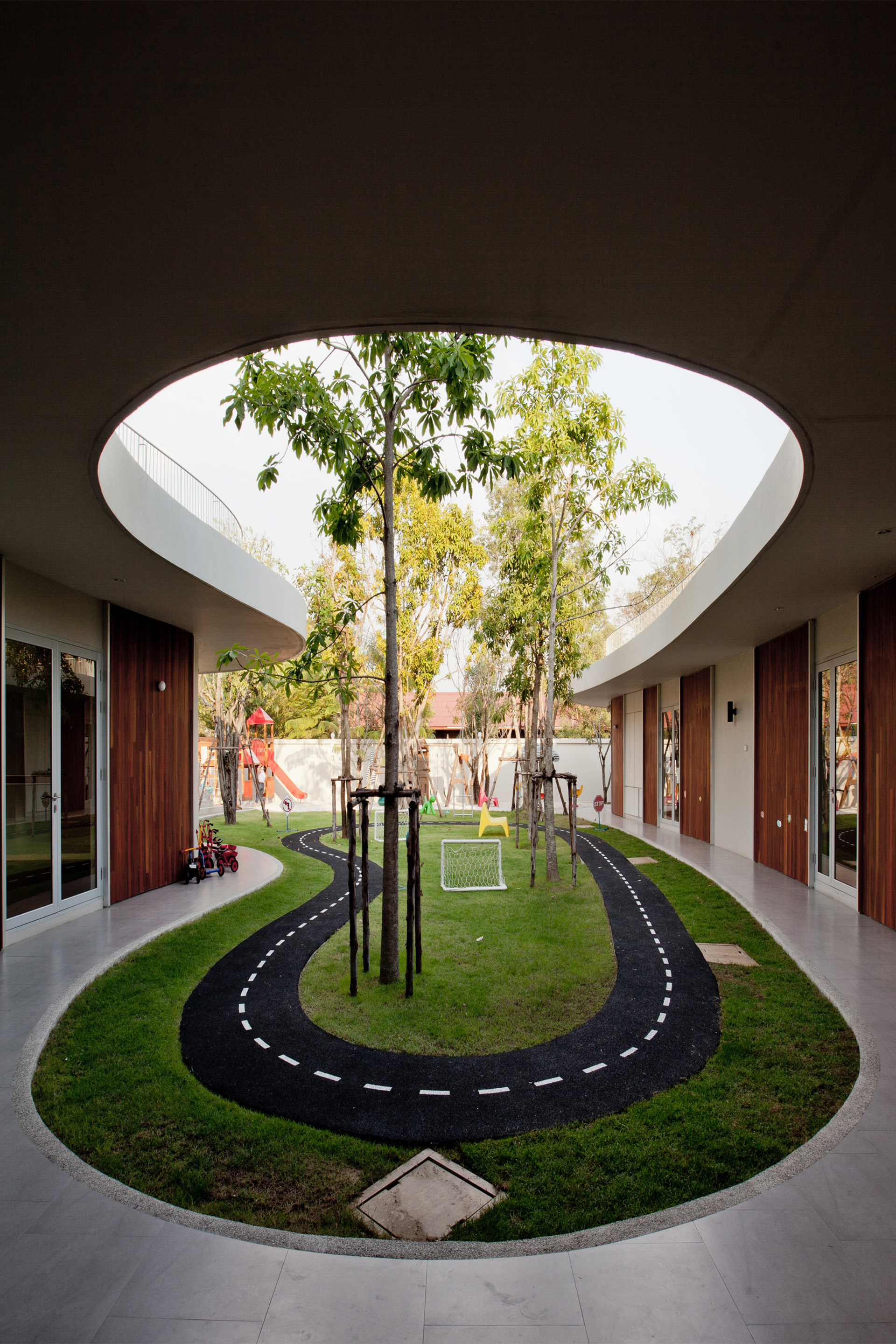 Amazing Fresh School Architecture Feels Peaceful with Small Garden: Indoor Garden Design In Luxurious International Kindergarten Plan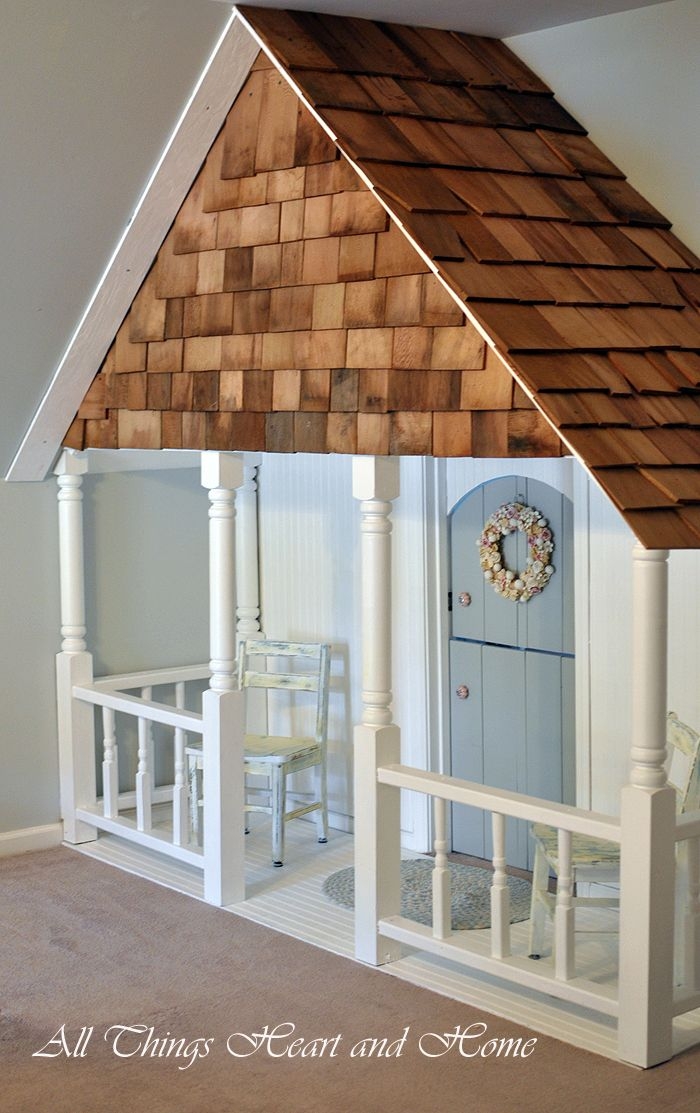 Cool And Functional Indoor Children Playhouses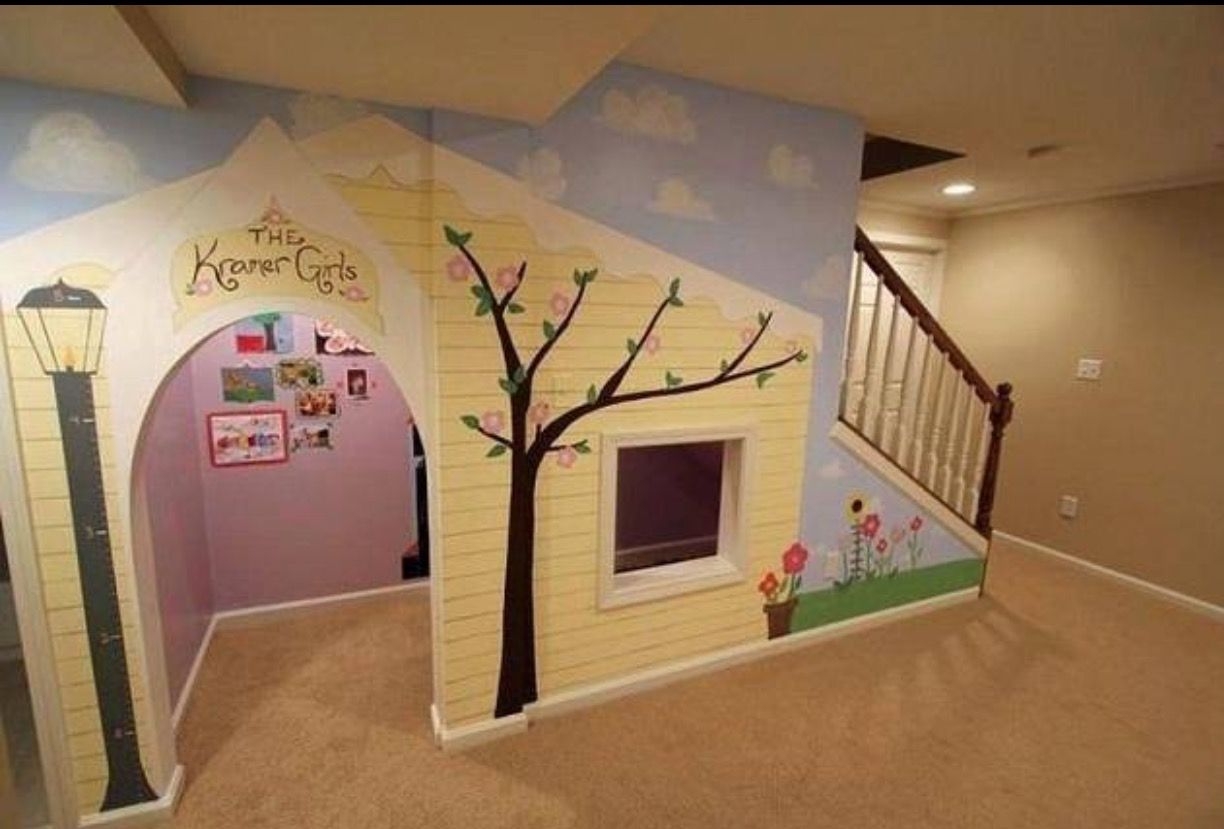 Kids Indoor Playhouse Under Stairs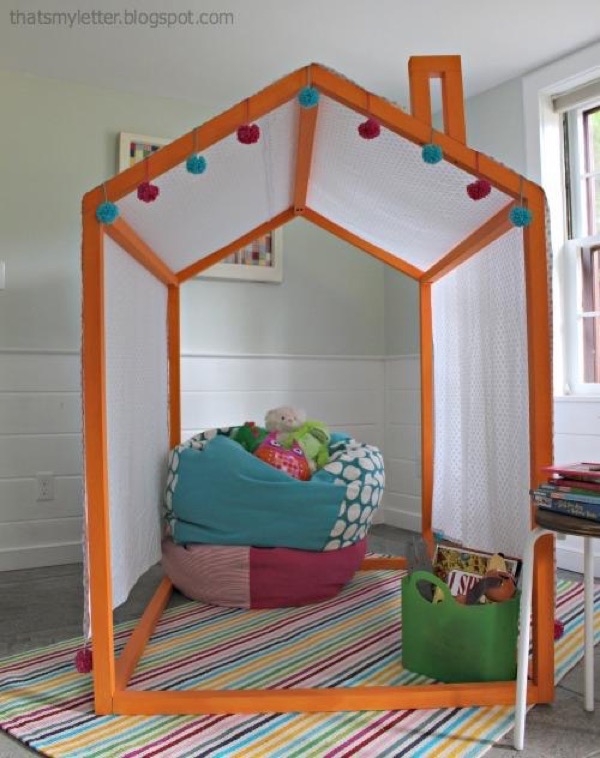 Build a 2x2 Indoor Playhouse Frame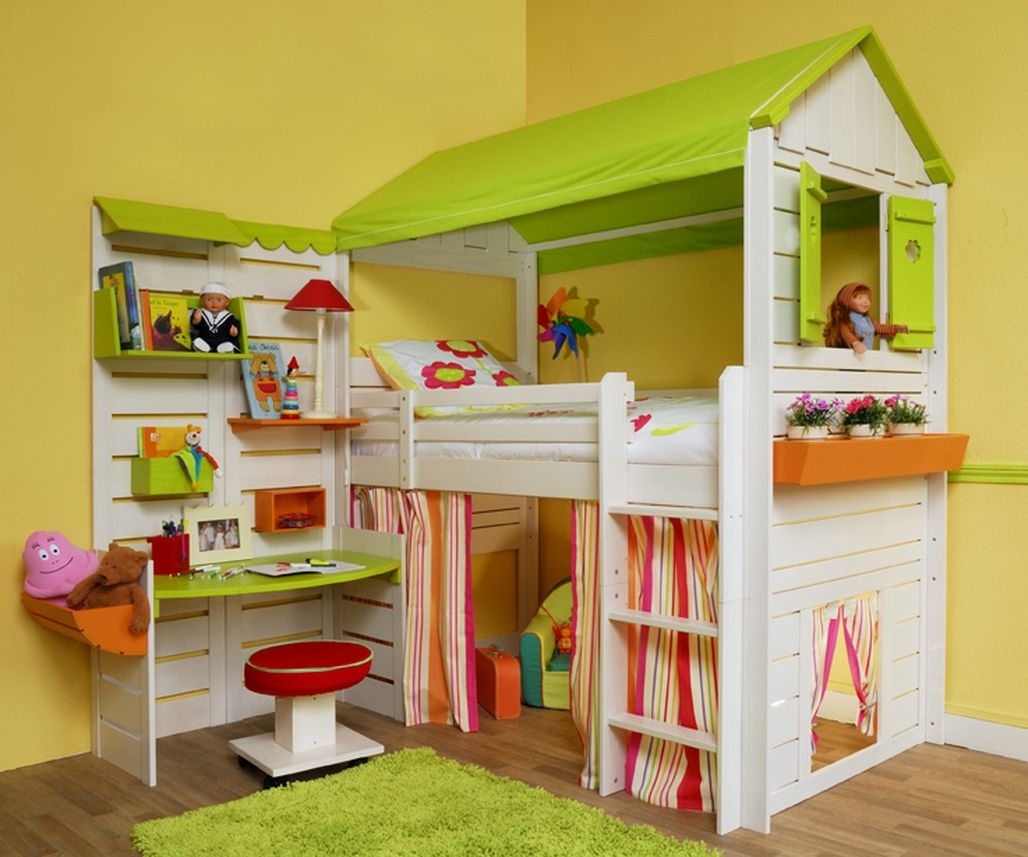 Do you want to make your kid happy? Because this is how you make your kid happy. Some very dedicated dad crafted this wooden bed/playground/desk for his kid. I wish I had something like that when I was a kid!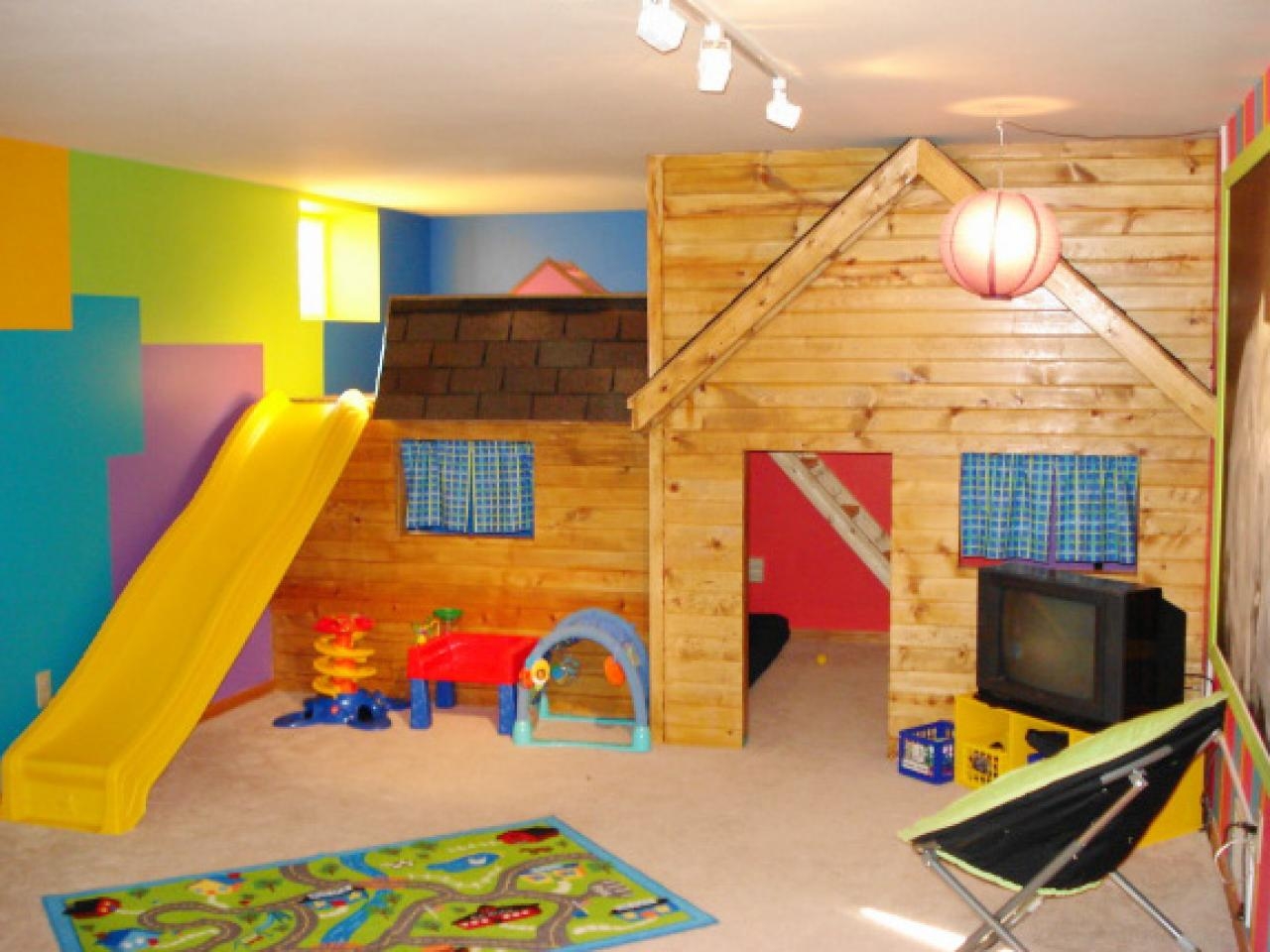 Indoor playhouse would be great for rainy season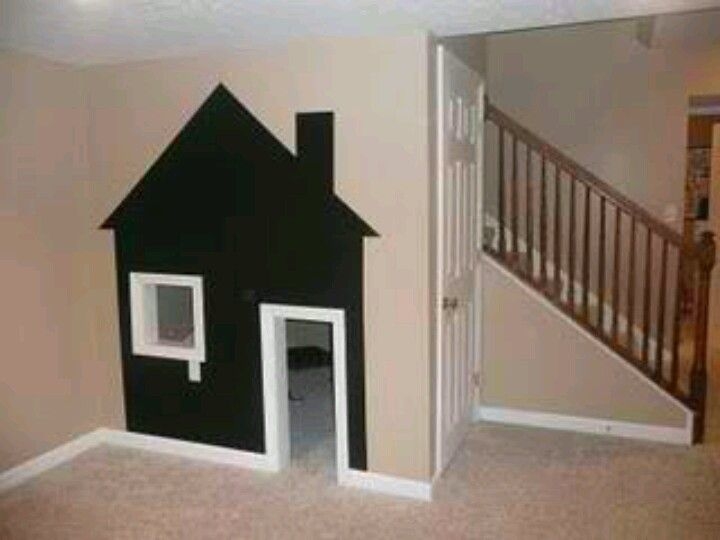 Indoor playhouse for kids for space saving in each home. It can be used as dog bed. Received many very good reviews for modern design and functionality.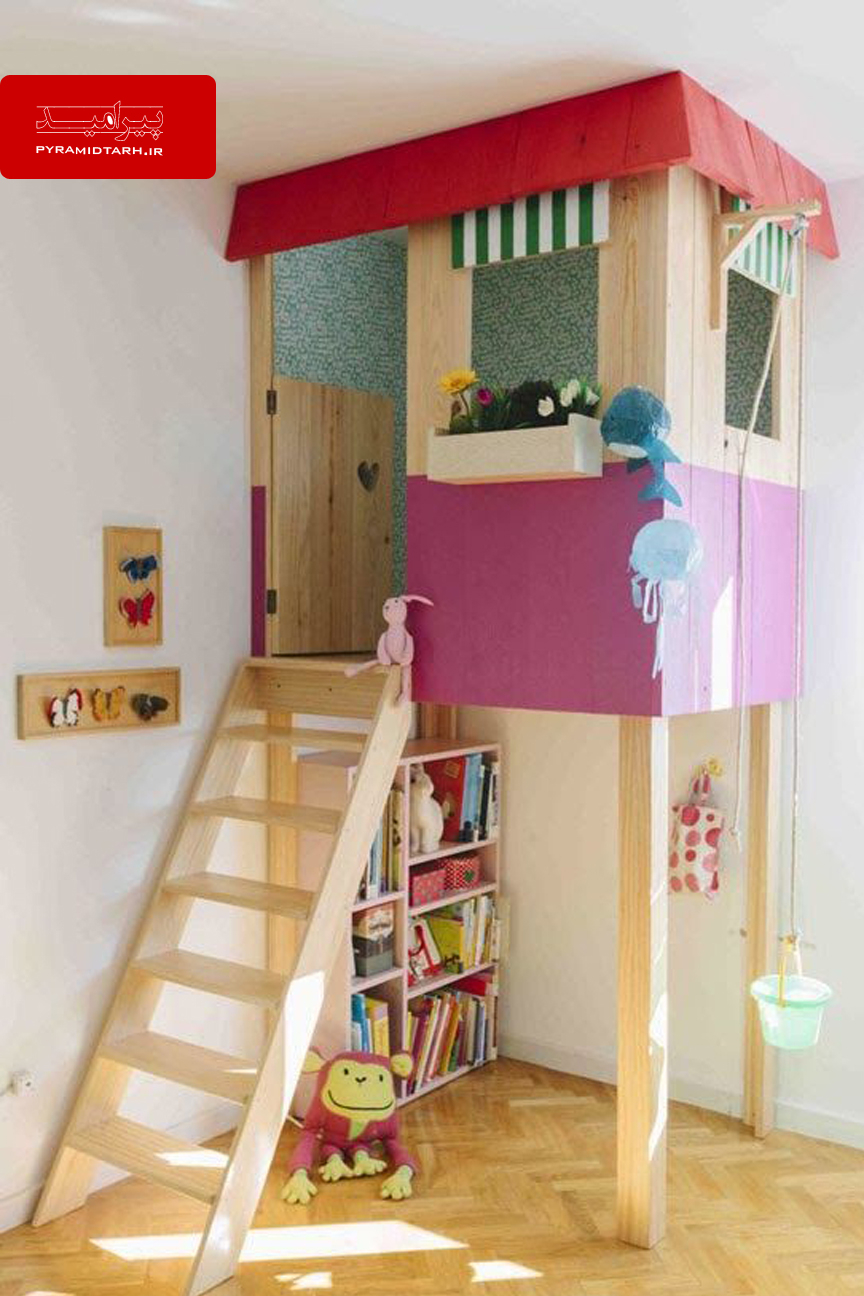 Super ceative indoor playhouse for your kids. Constructed with plain oak wood, partly painted in pink and red. Looks like a real house. Right under it there is a bookcase with a space where your kid can store his favourite books.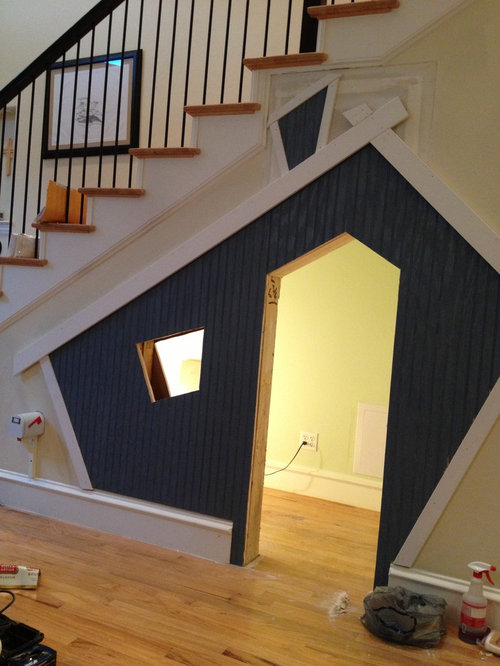 Indoor Children's Playhouse eclectic-kids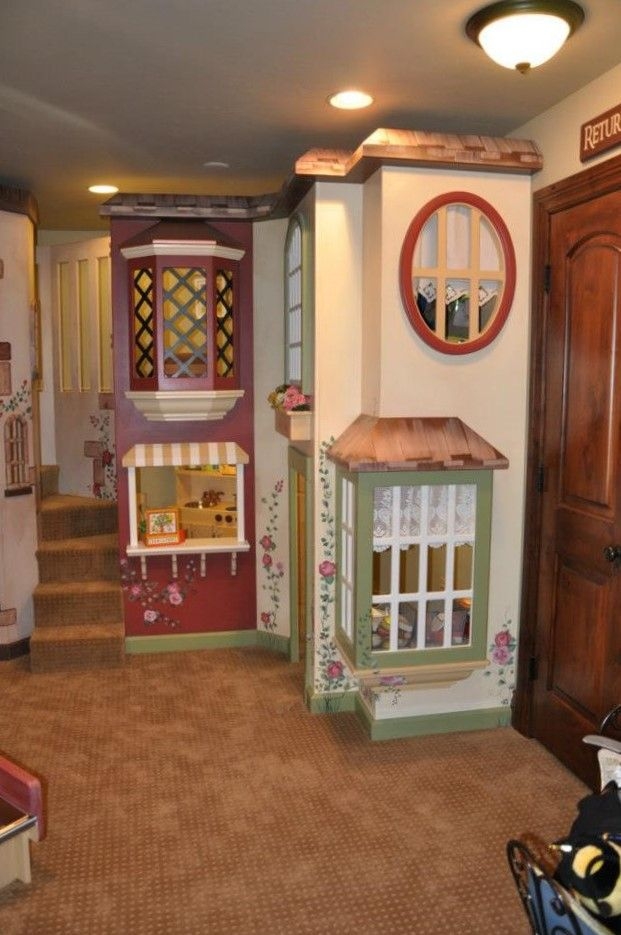 A charming indoor playhouse that your kids will love. It's quite an impressive house with equipped rooms and kitchen. It was crafted with a great attention to all the details like curtains in the windows or facade decorations.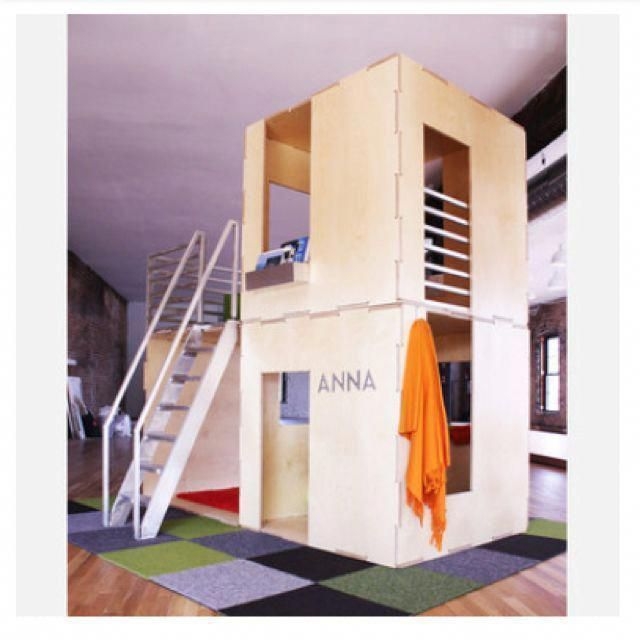 Kid -sized playhouse with a kitchen center and role-playing toys to ...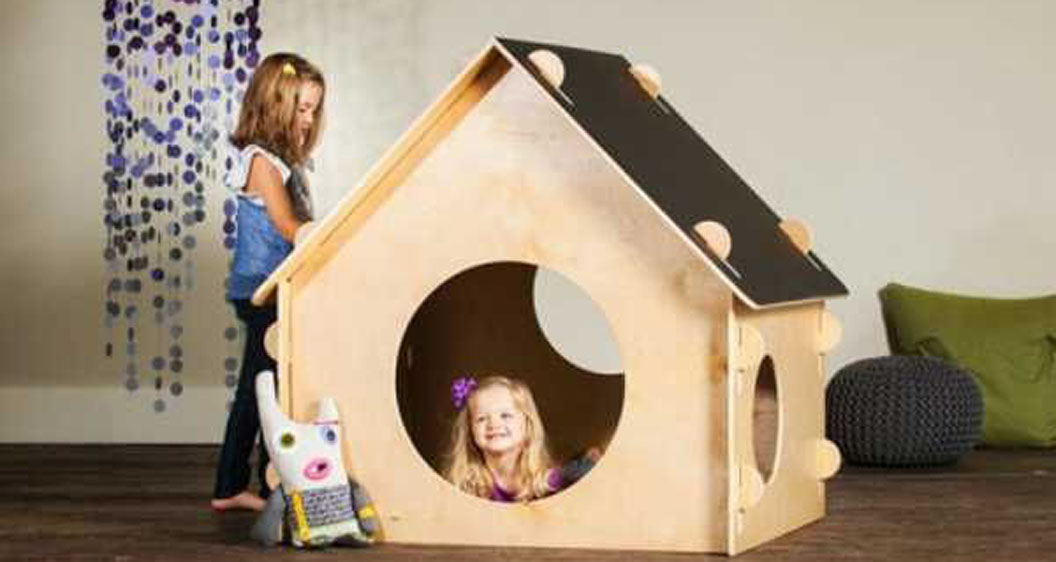 Chalkboard Playhouse - childhood cubby fun for indoors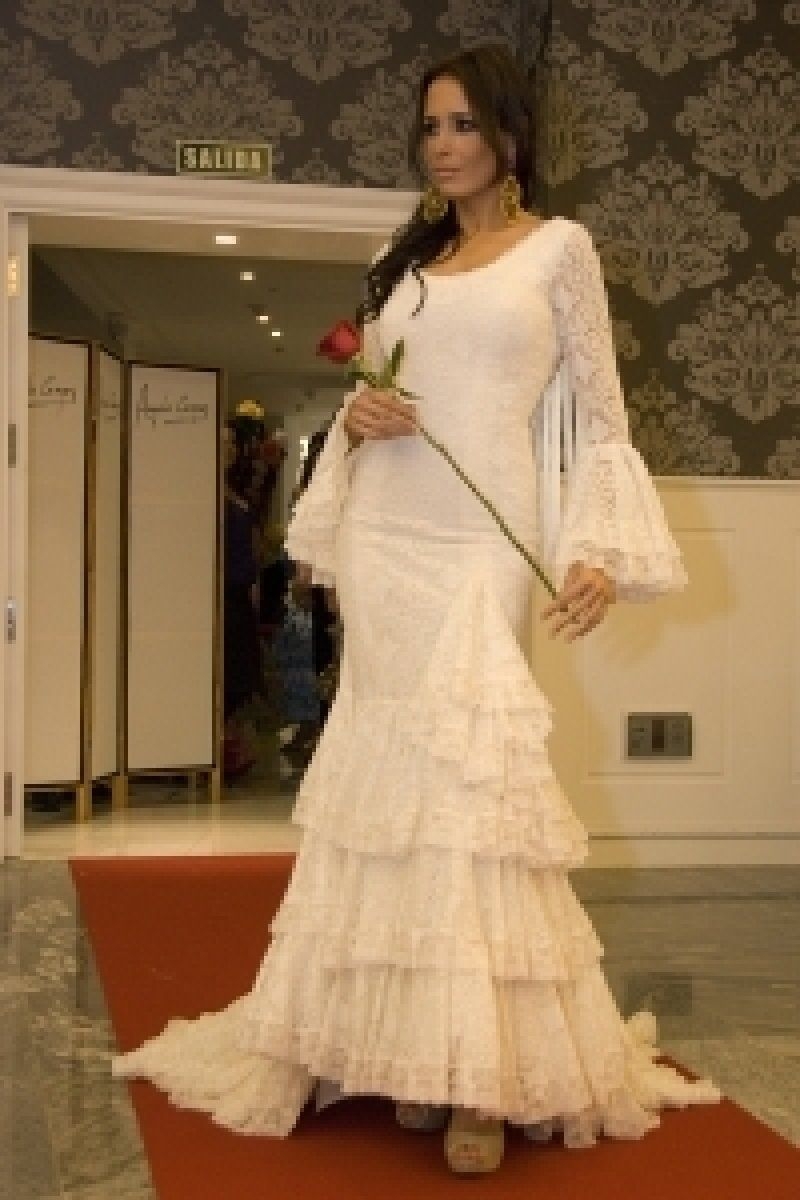 PVC pipe playhouse/fort! Costs less than $40!! Just add sheets for… | Spark |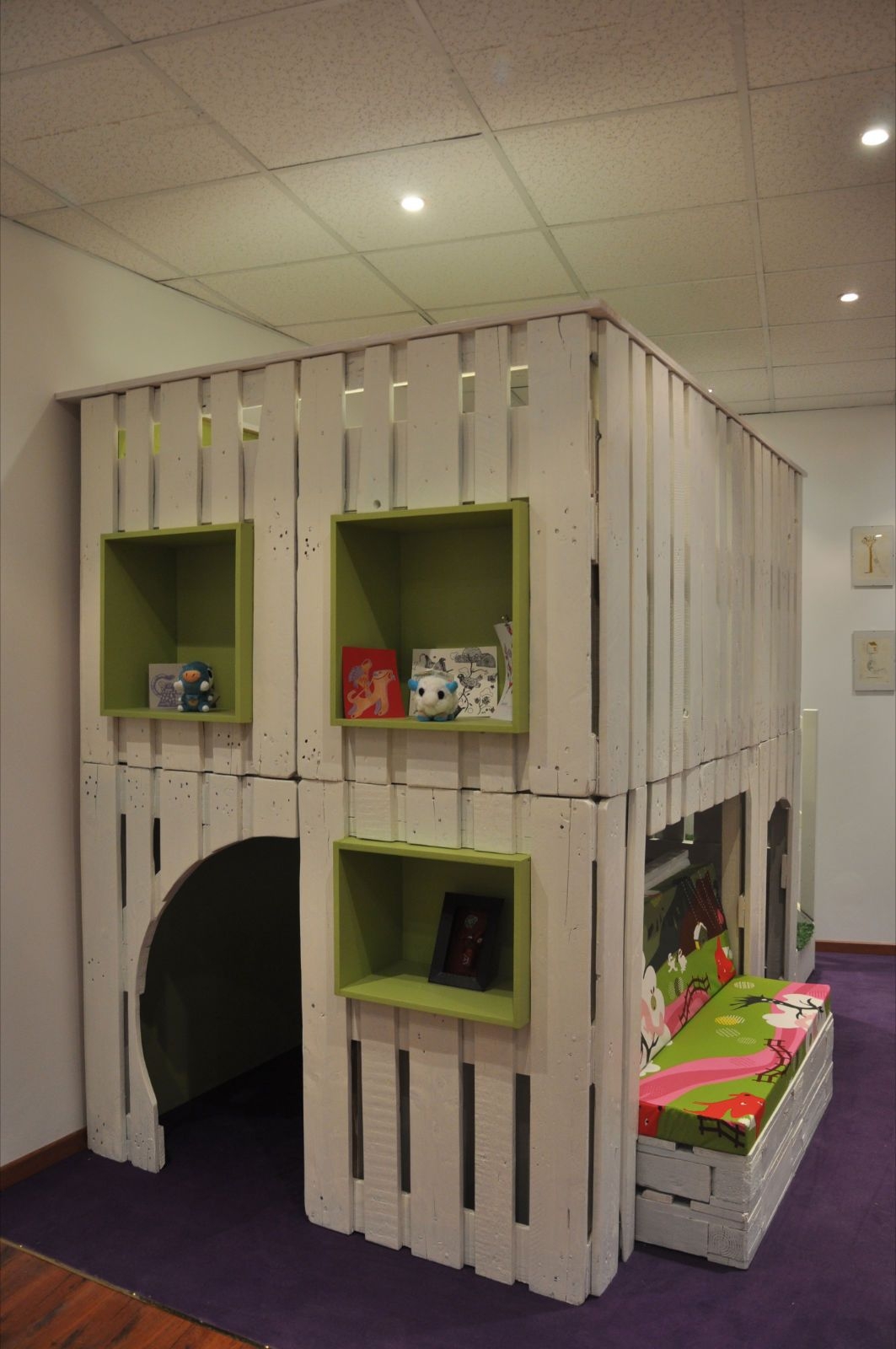 This one is surely a work of a dedicated dad. A beautiful kids' playhouse made from painted pallets. Every kid wants to have their own base, where no one but they can come. Now they can fulfil their dreams!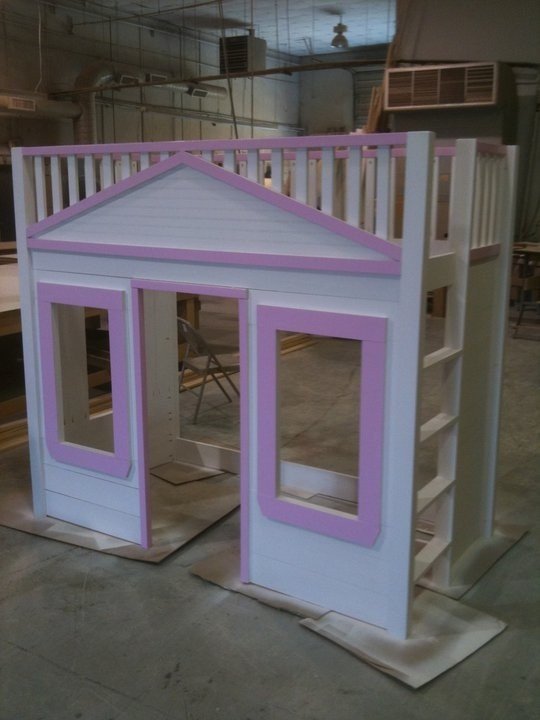 DIY Loft Bed/Playhouse for the kids Obviously we'd have to man it up for the little man. Maybe I could find a way to make it Avengers themed??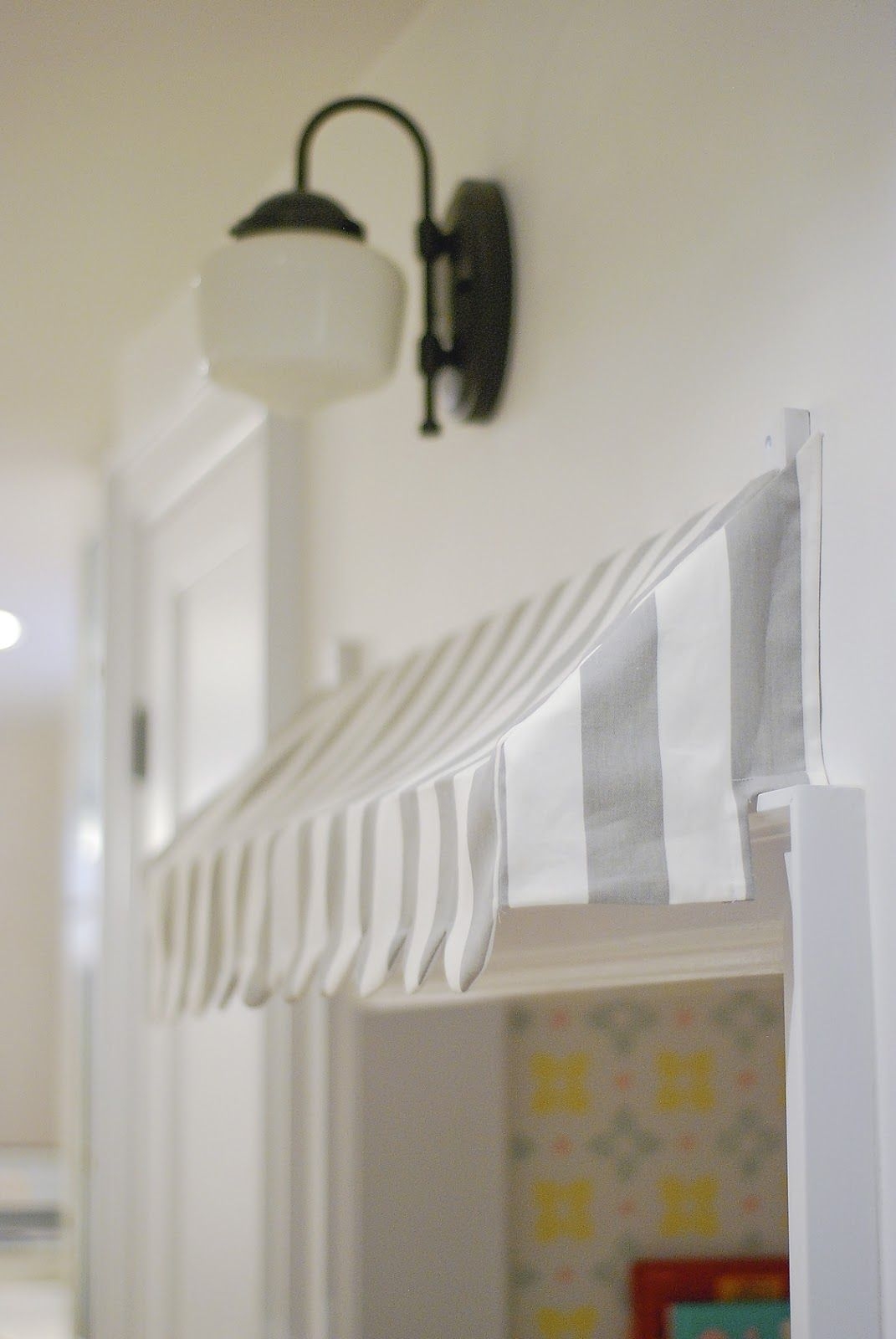 Rambling Renovators: The Playhouse Under The Stairs...IKEA hacks for awning and bookshelf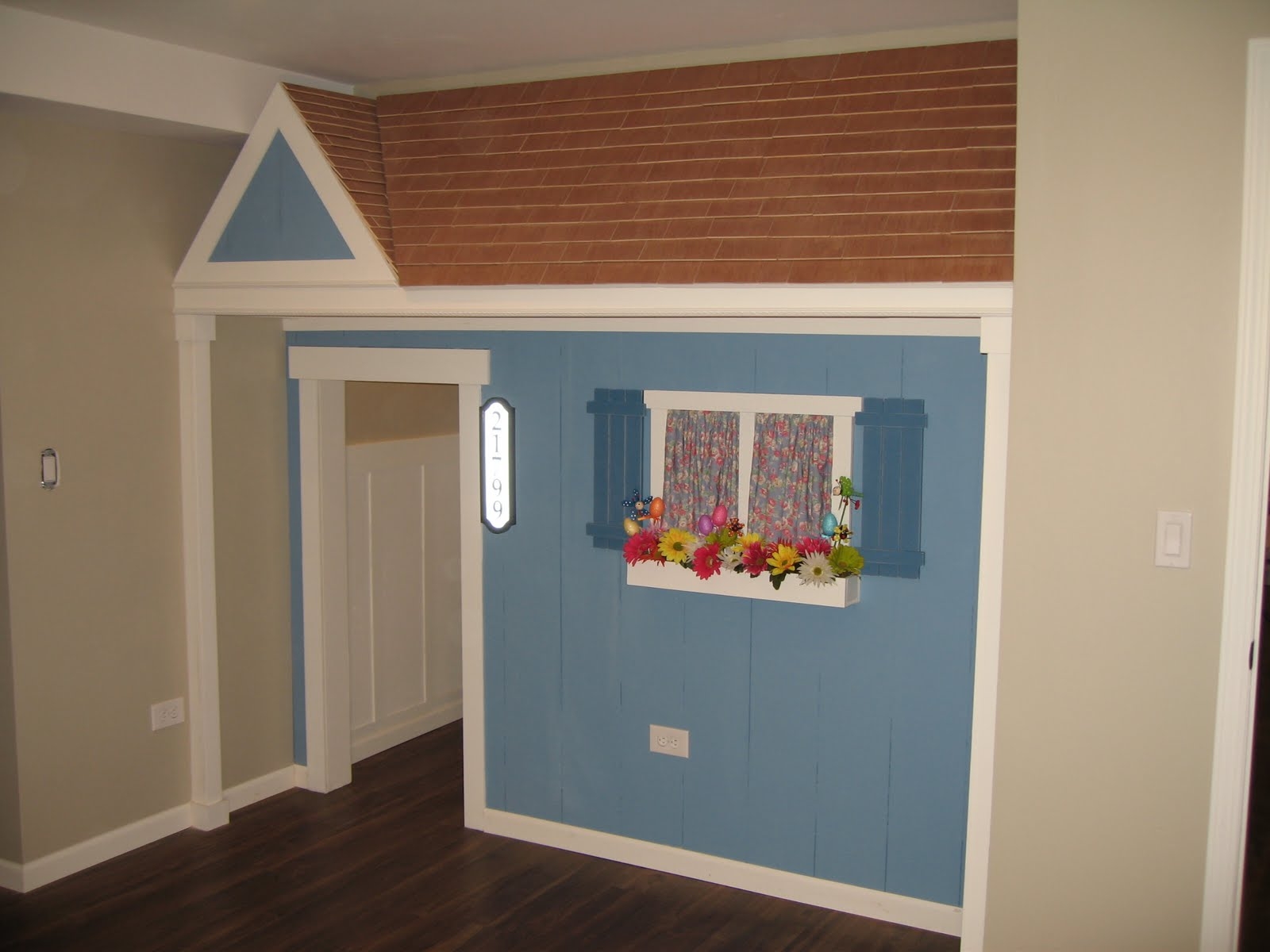 DIY - 8 easy-to-create playhouses. This could be made more masculine for Braden. I'd love for him to have a playhouse in his basement like Vickie and my "Sugar Shack".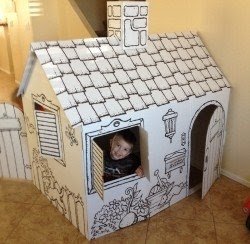 Cardboard Indoor Playhouses for Kids make a great gift and they come in cool designs like a cardboard pirate ship, castle, or playhouse. My son...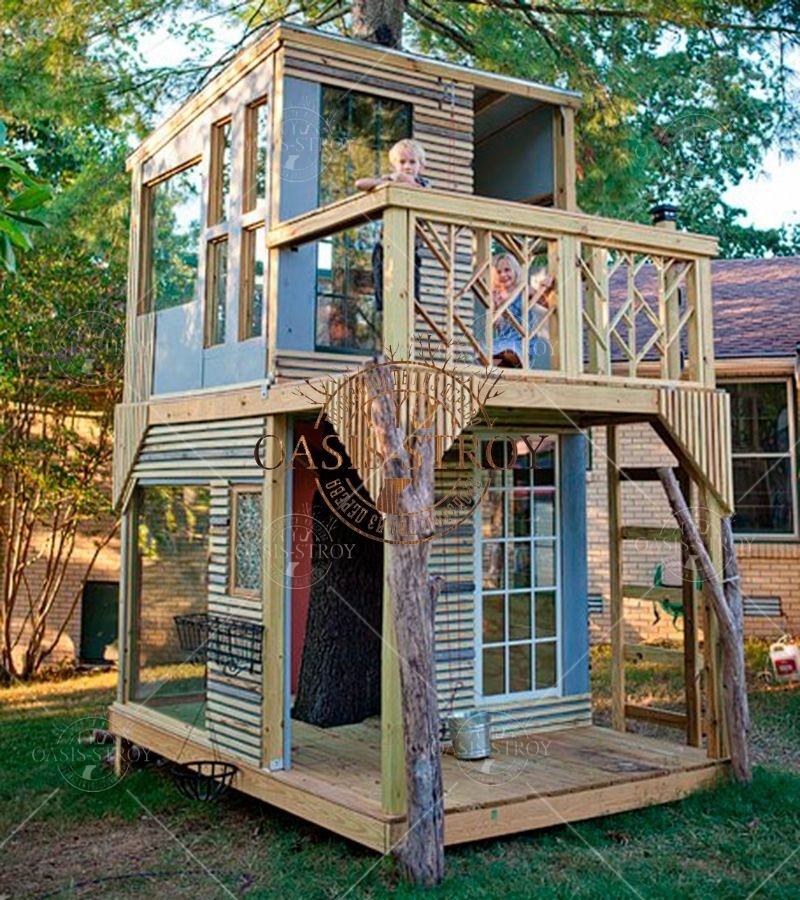 Awesome tree house/club house/place for me to hide from my family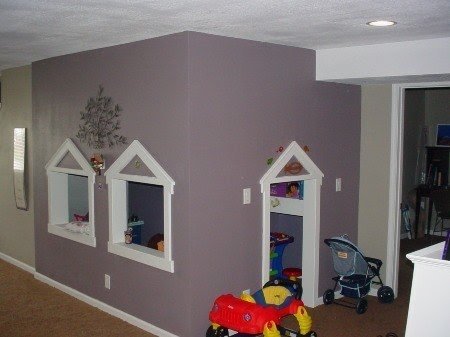 Kevin and Kay had this in their basement for the girls. Later, it became a bar! So neat. I want to finish our basement!
I know this is for kids but I would love to have a bed/reading spot in a nook like this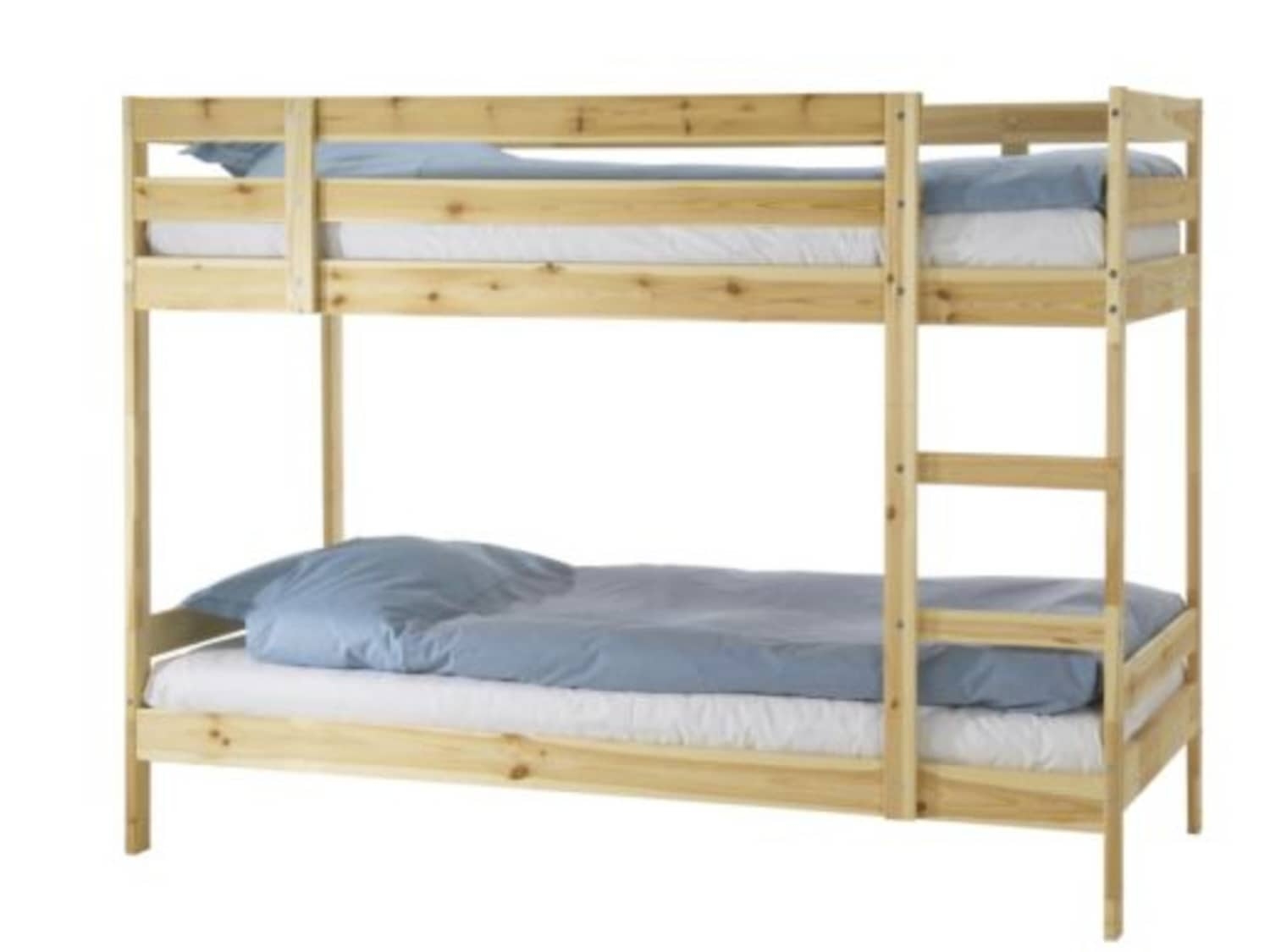 IKEA's KURA loft bed usually steals the spotlight in terms of hacks and makeovers, but this transformation of the plain Jane MYDAL into a playhouse for an 8-year-old girl shows just how much potential this higher bunk has.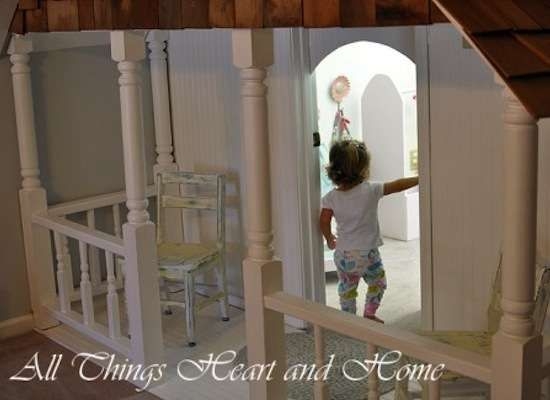 A closet that was transformed into an indoor playhouse for the kids. It features an elegant, farmhouse railing and chairs with a distressed finish. The inside of the playhouse is a spacious room. Your kids will spend long hours there.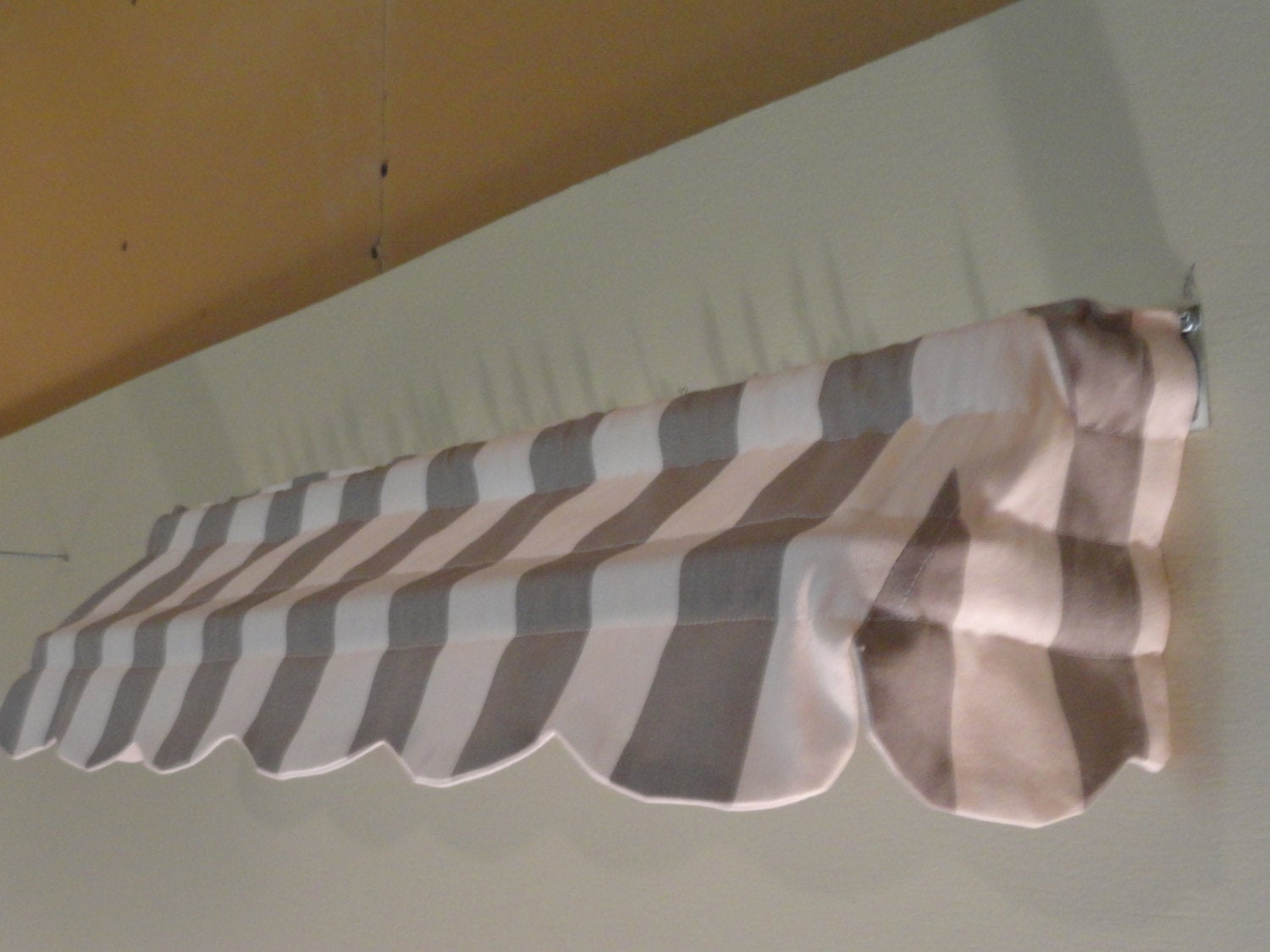 MINIATURE Indoor Awning (for playhouses) - up to 50" wide (Choose from Available Fabrics or Provide Your Own Fabric)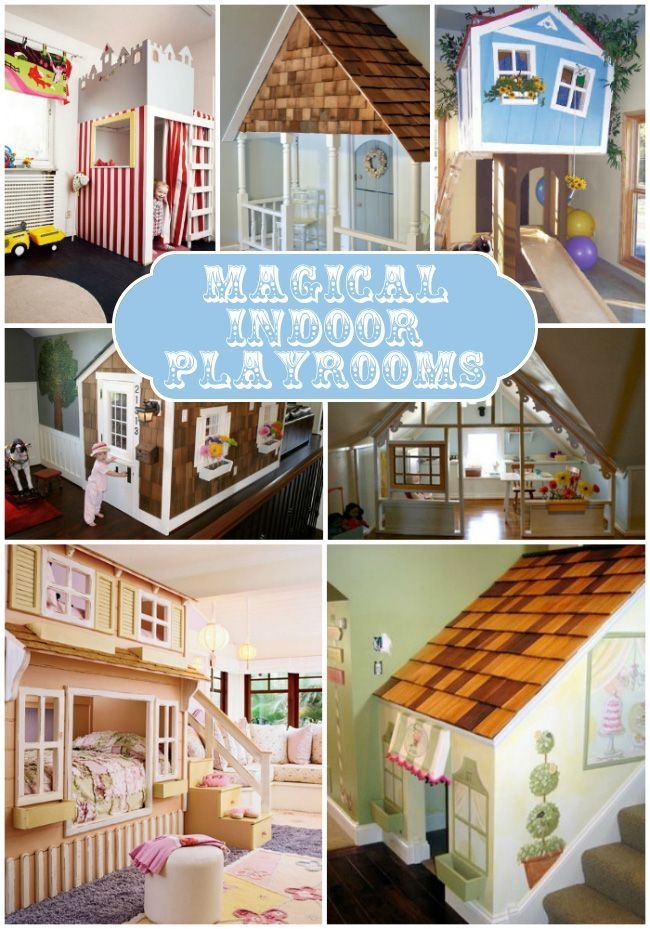 Magical Indoor Playhouses for kids - Design Dazzle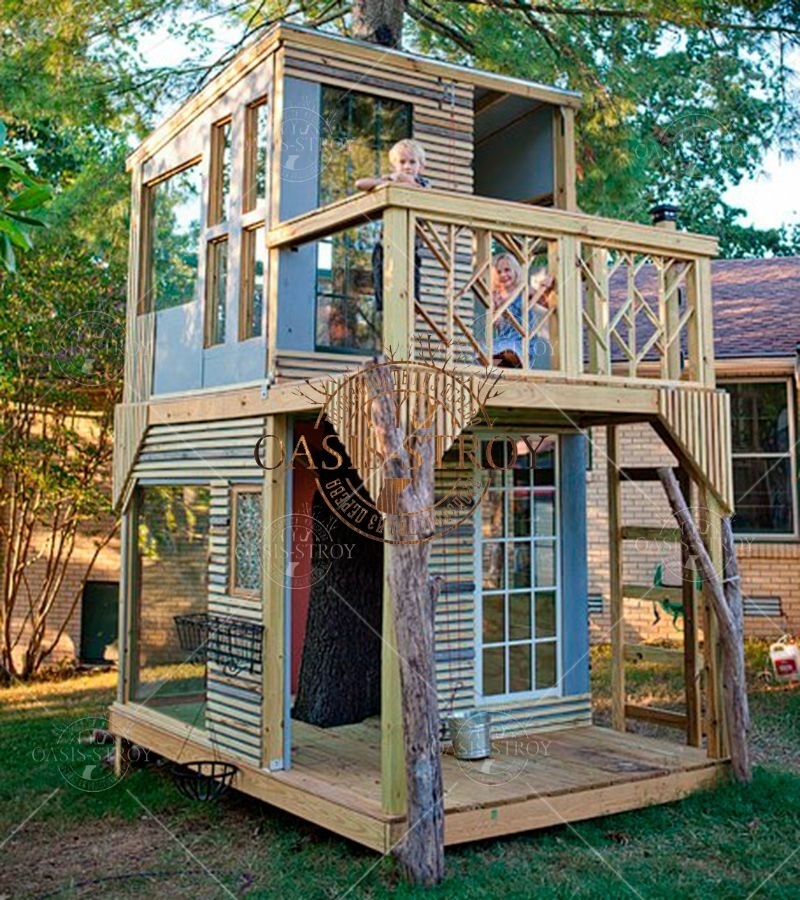 Children's Indoor Playhouses eclectic-kids